12

Oct

Holiday Event Rentals to Elevate Your Festive Gathering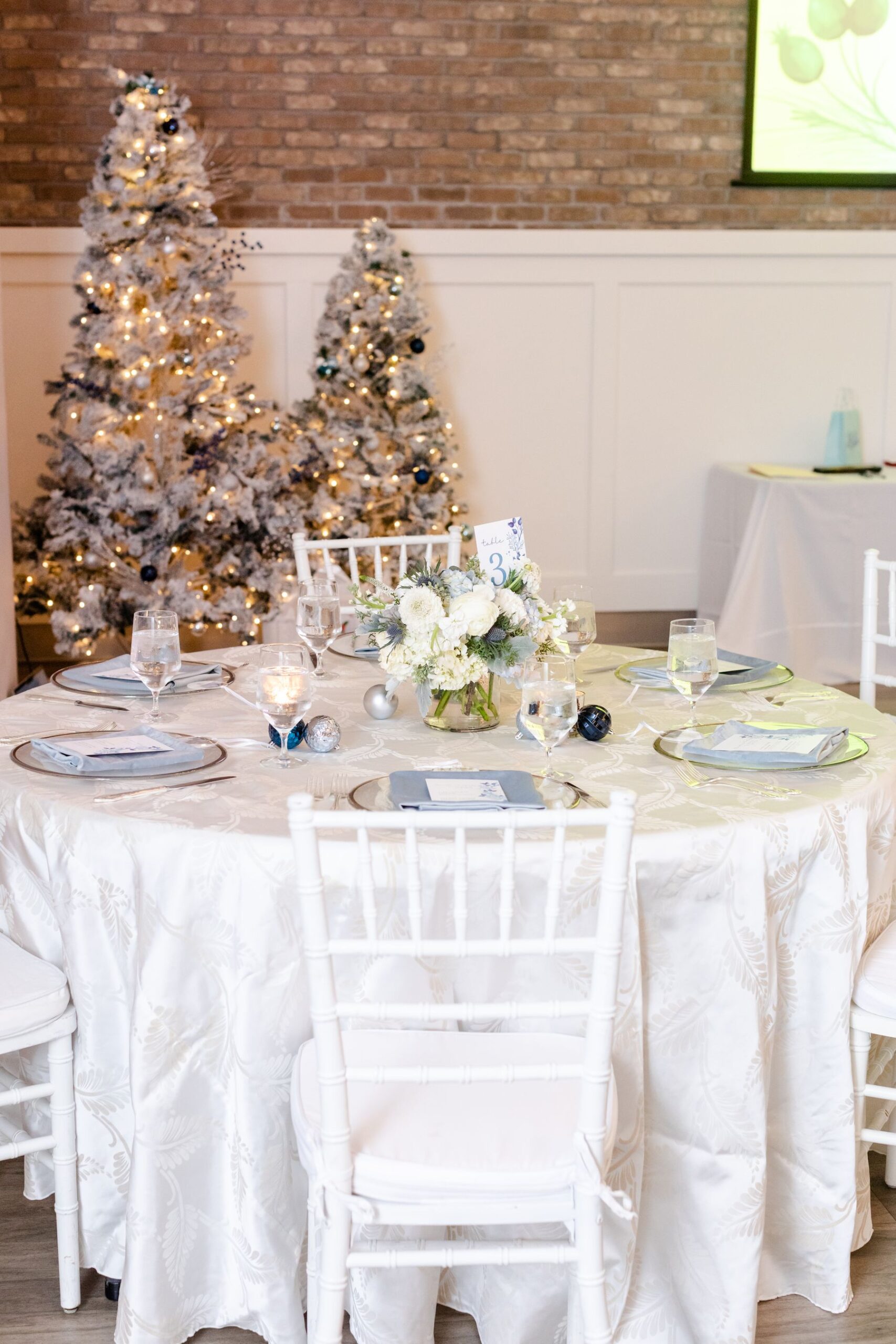 The holiday season is a time of joy, togetherness, and celebration. Whether you're hosting an intimate family dinner or a grand holiday soiree, creating an inviting atmosphere is key to making your gathering memorable. One way to achieve this is by incorporating rentals that transform your space into a winter wonderland. Keep reading to explore some holiday event rentals from Southern Events that will make for a festive get-together and impress your guests.
Festive Event Linens
When it comes to setting the stage for the holidays, the choice of table linens can make all the difference. To create an atmosphere of elegance and charm, consider using bright linens that set a sophisticated tone. Our Silver White Leaf linens exude timeless beauty, making them a perfect choice for those who appreciate classic elegance. Another option are the Heritage Light Blue linens. A soft seasonal color that will bring a touch of calm and festivity to your table. Moreover, our velvet linens offer the ultimate luxury and are available in an array of festive shades. Like Magnolia Green and Scarlet Red! As well as icy neutral shades like London Fog.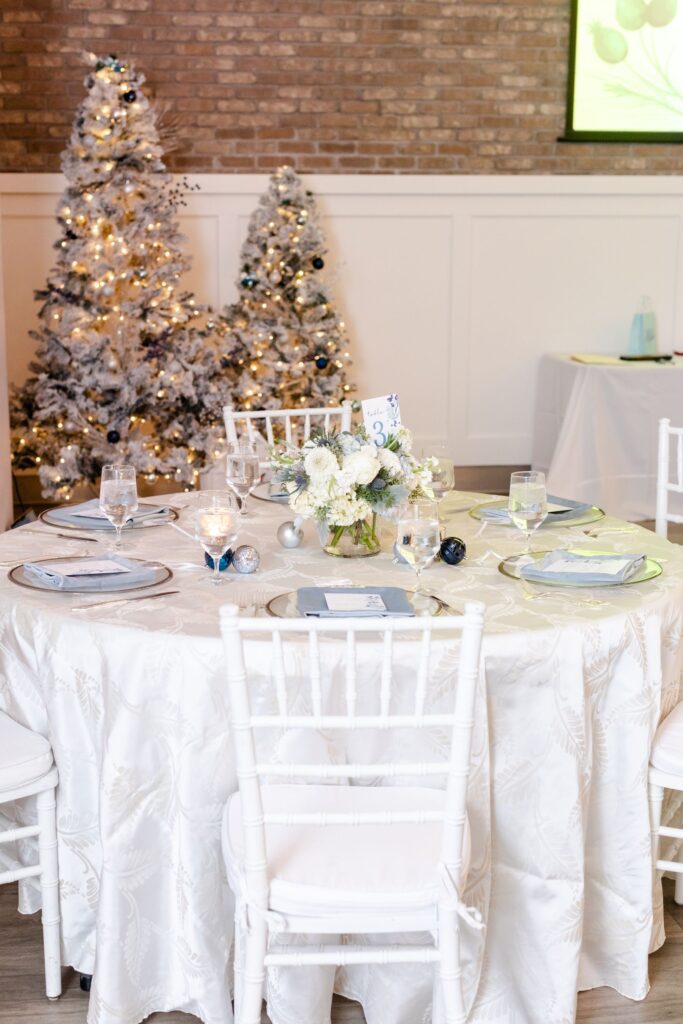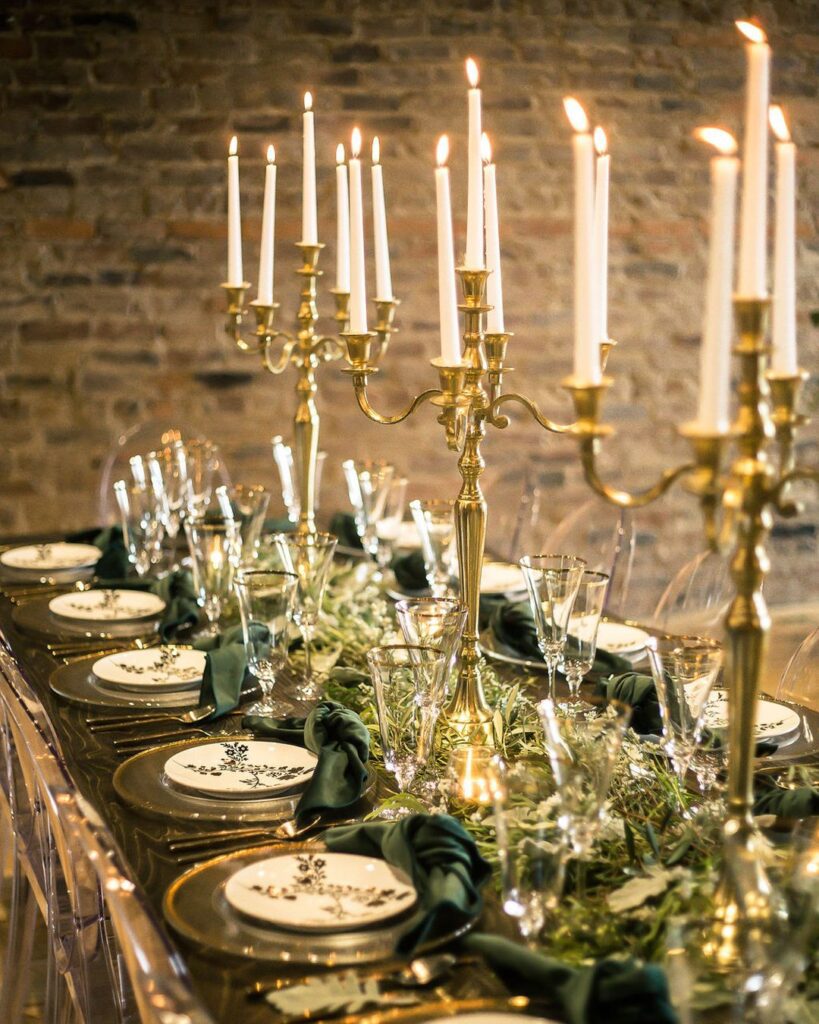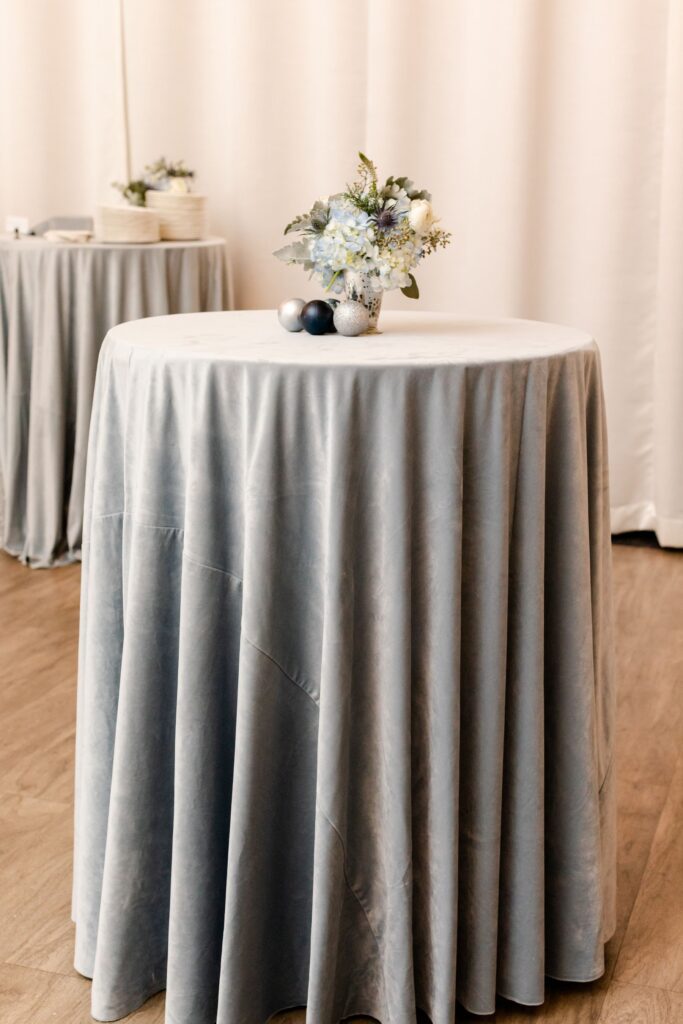 Elegant Holiday Place Settings
Crafting an inviting and modern ambiance for your holiday gathering involves more than just decor. It's also about the finer details, like your place settings. Consider incorporating metallic-accented serving ware to add a touch of glamour to your table. Our Glass Charger with Silver Rim and Carrera Marble Dinner Plates offer a timeless look. Additionally, try the Gold Round Laquer Charger with Athena China and Austin Flatware. Or, for a modern flair, pair the Copper Glass Charger with Earthen Alabaster China and Brushed Copper Flatware. On the other hand, take a look at our all-black holiday event rentals. A moody yet modern look is a unique color scheme for a corporate or formal affair! From chargers that gleam to flatware that shimmers under the warm holiday lights, these elements can elevate the aesthetics of your tables and leave a lasting impression on your guests.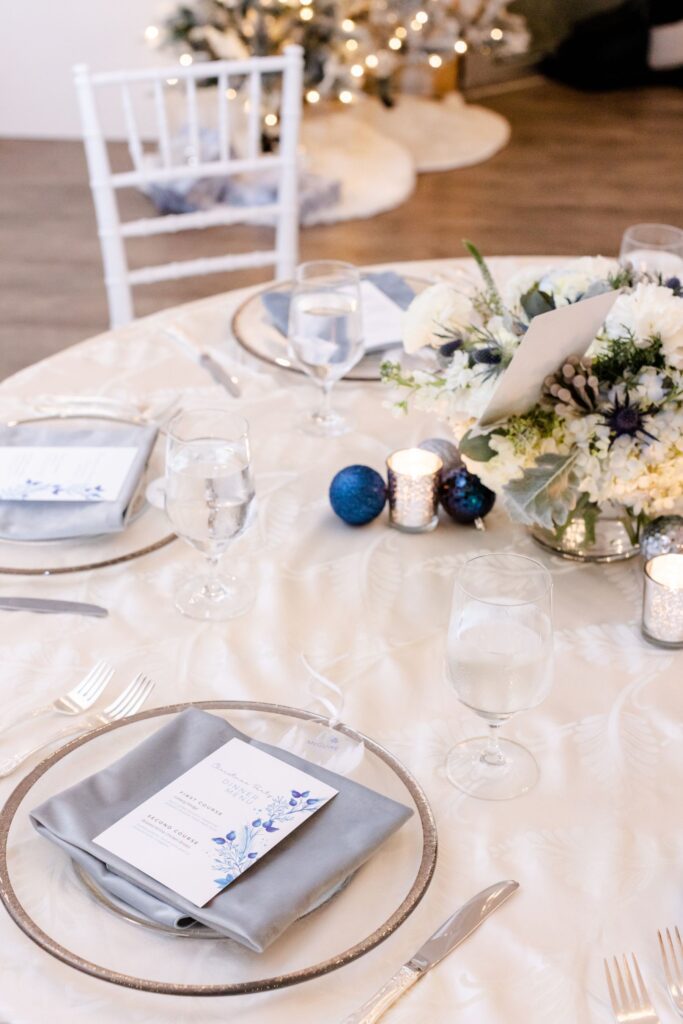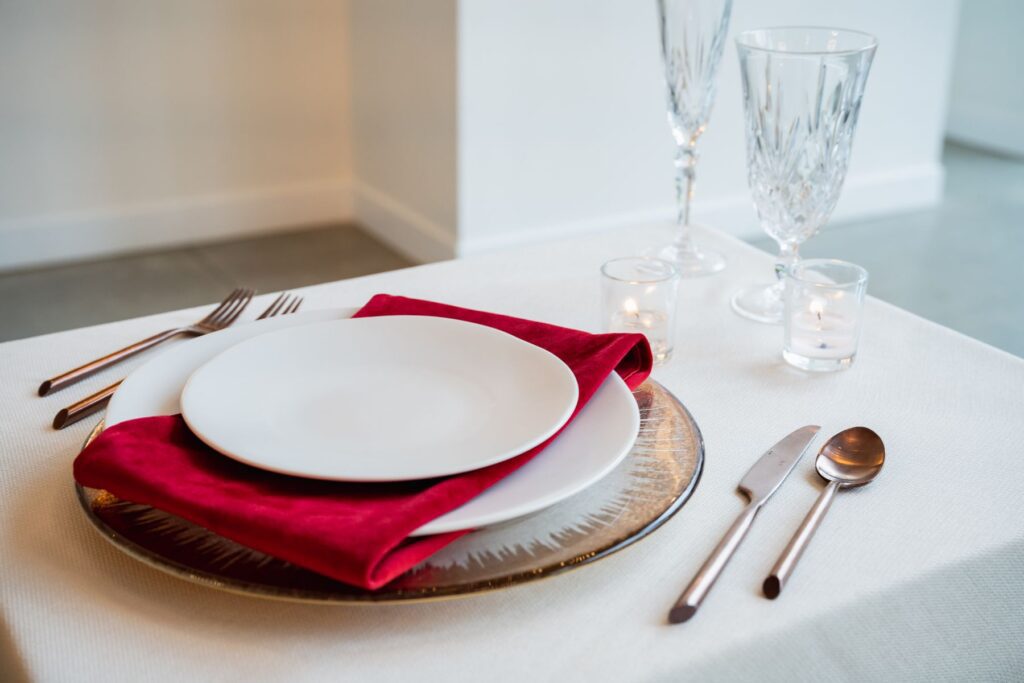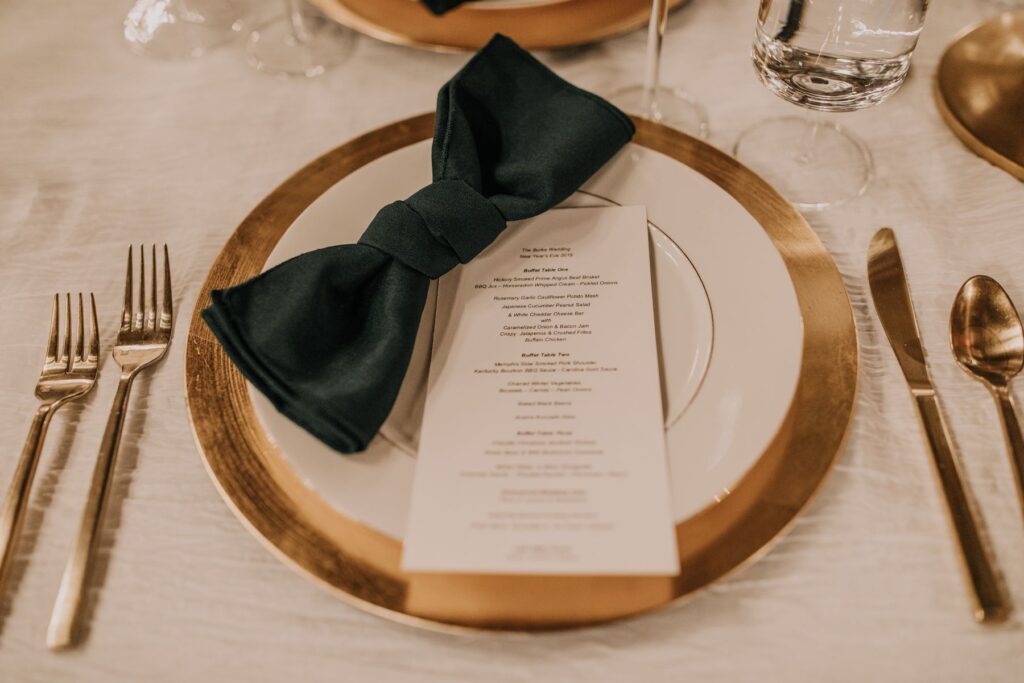 Eye Catching Barware
A well-stocked and beautifully presented bar is the centerpiece of any memorable holiday gathering. To ensure your cocktail hour stands out, it's essential to pay attention to your barware. We recommend that you opt for unique glassware. Specifically to serve up your signature seasonal cocktails. Our contemporary Cyblil Glassware and elegant Gatsby Coupe Glasses are excellent choices. Whereas the Meridian Blue Tumblers or Celia Gold Rim Glassware will make a statement. However, you can make an even bigger impression when you put your bar menu on display. Feature our Boxwood Walls affixed with Champagne Shelves. Or, add a touch of glamour to your holiday gathering with the Gold Bookcase or White Barback Shelf.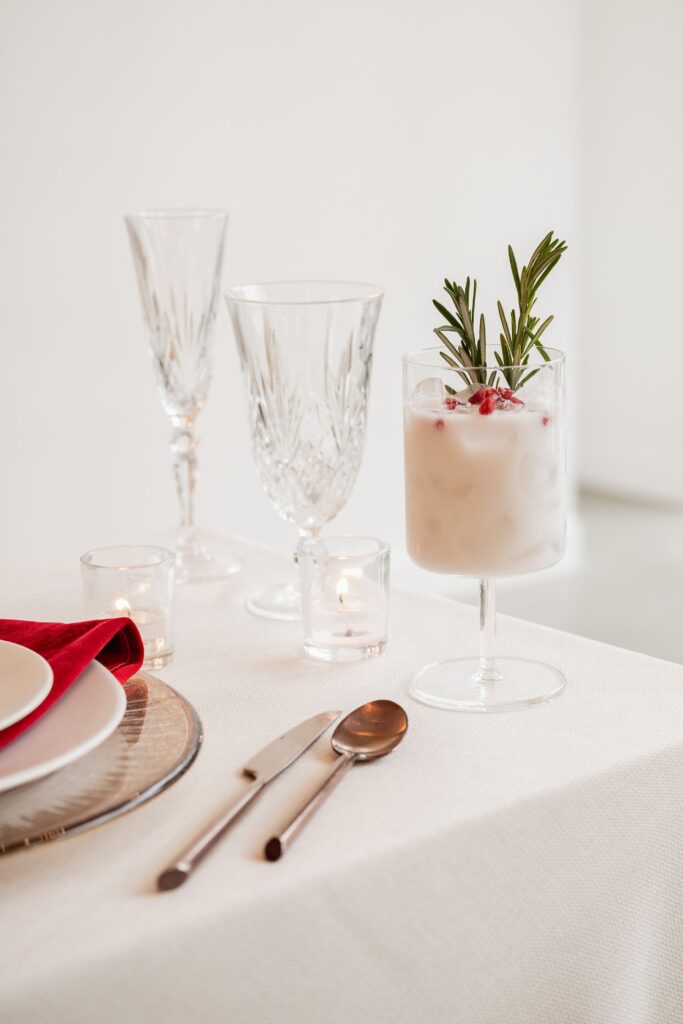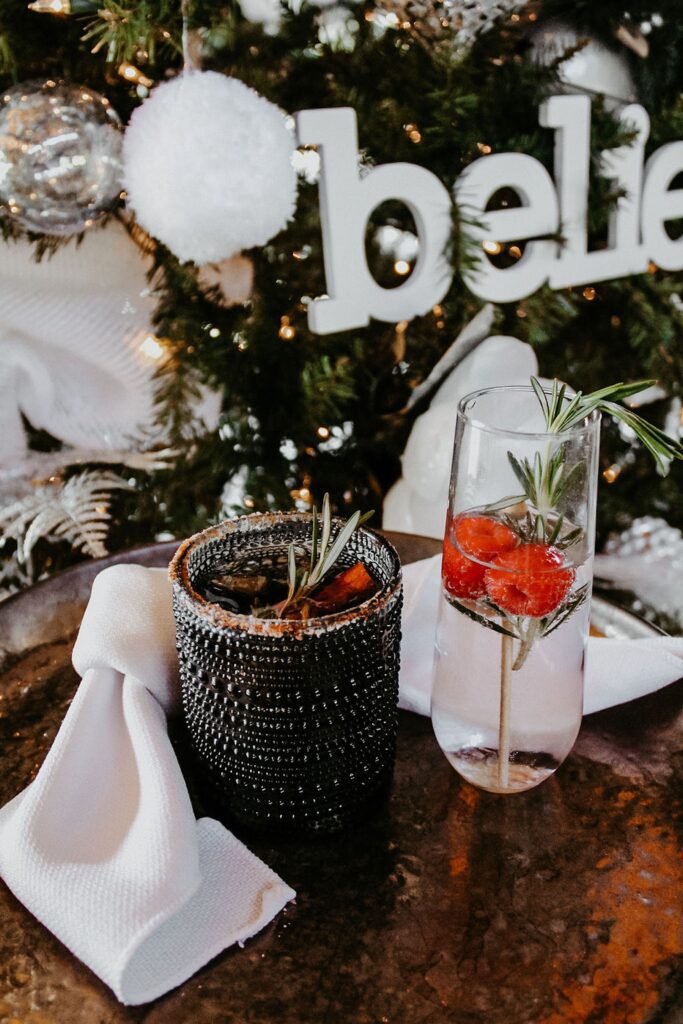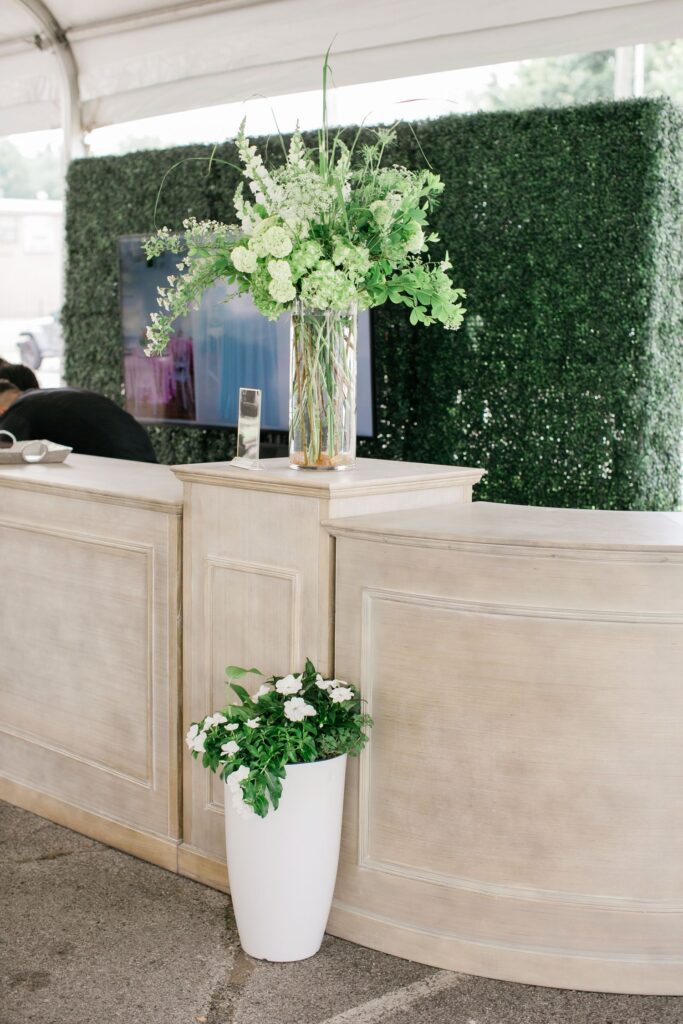 Cozy Holiday Party Lounges
Creating cozy lounge areas within your event space can make your guests feel at home and encourage relaxation and conversation. That is to say, these spaces are perfect for intimate gatherings! Achieve a welcoming ambiance when you pair our Fern Velvet Sofa with Gold Bamboo Arm Chairs. Comparatively, feature the Saylor Navy Velvet Sofa and Arm Chairs. A beautiful choice to complement a winter theme. In addition, elevate your lounge areas with tables, where guests can set light bites and drinks. Such as with the Echo Silver Metal Accent Tables, which will lend to a bold icy aesthetic! For larger gatherings, the versatile Pearce Modular Lounge allows you to customize the lounge area to fit your space and guest list.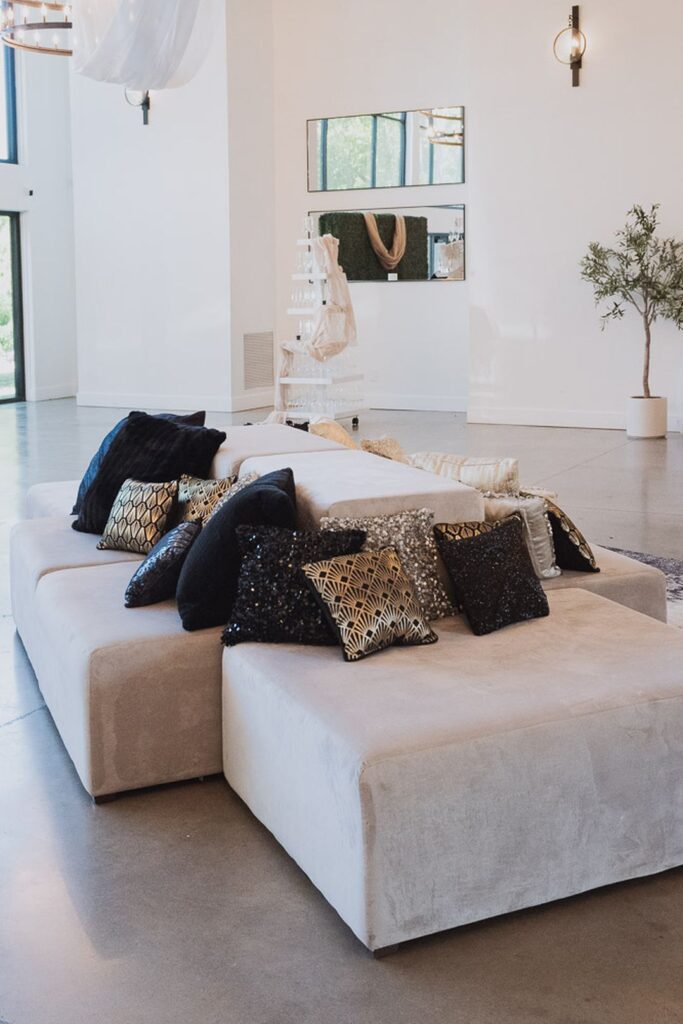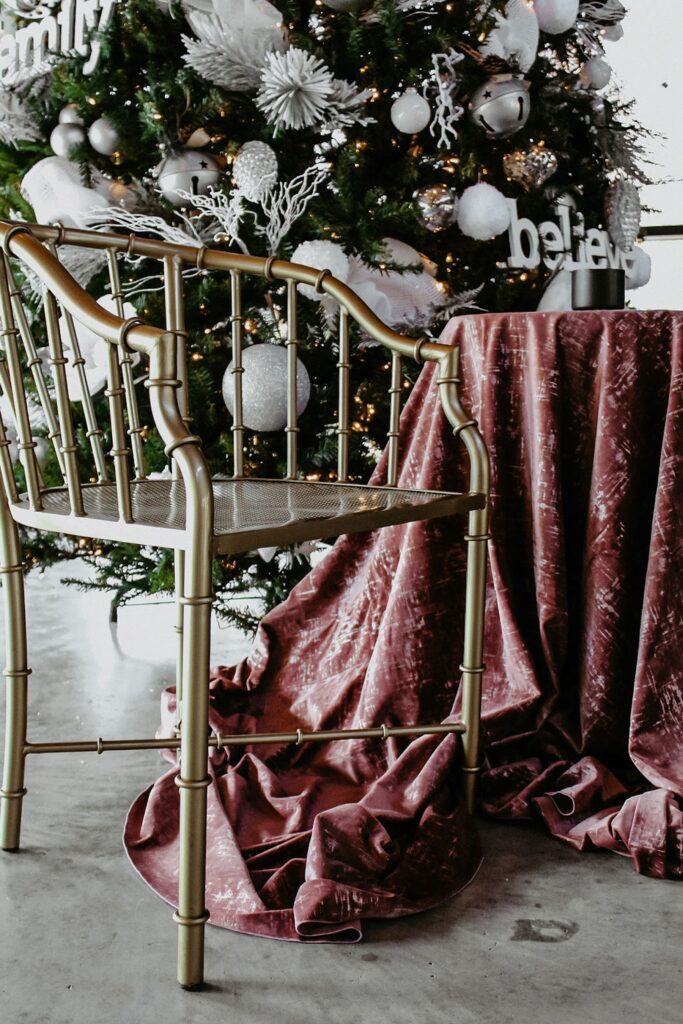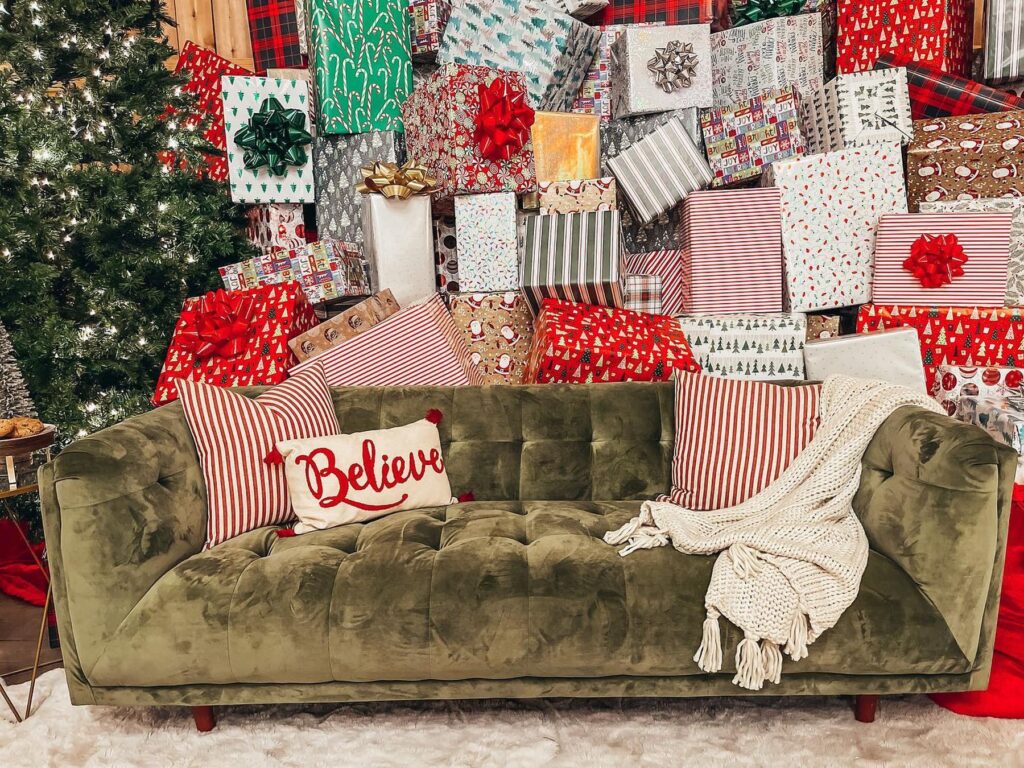 Reach out today to secure holiday event rentals for an upcoming celebration! From your choice of table linens to elegant place settings, eye-catching barware, and cozy lounge spaces. Contact our team at info@southerneventsonline.com and let's start planning your best party event yet.
FEATURED RENTALS | Fern Velvet Sofa, Gold Bamboo Arm Chairs, Saylor Navy Velvet Sofa, Echo Silver Metal Accent Tables, Pearce Modular Lounge, Cybil Glassware, Gatsby Coupe Glasses, Meridian Blue Tumblers, Celia Gold Rim Glassware, Boxwood Walls, Gold Bookcase, White Barback Shelf, Silver White Leaf, Heritage Light Blue, Magnolia Green, Scarlet Red, London Fog, Glass Charger with Silver Rim, Carrera Marble Dinner Plates, Gold Round Laquer Charger, Athena China, Austin Flatware, Copper Glass Charger, Earthen Alabaster China, Brushed Copper Flatware,
SEE MORE LIKE THIS