1

Aug

Nashville Venue Crawl this Sunday!
 Southern Events is Showcasing 4 Unique Looks
For those of you still on the hunt for a unique wedding venue, you need to check out Sunday's Nashville Venue Crawl.  A perfect opportunity to visit four of Nashville top event venues in one afternoon as each will be staged for an event, complete with catering, cocktails, and vendor displays.  Included in the crawl – Houston Station, Ruby, OZ and the Bridge Building.  Southern Events will be showcasing top trends in wedding decor at Houston Station for our part of the crawl and we are super excited to share these with you!
Transportation between the venues is included.  Purchase tickets here ($40 ea or $55 for a pair) as well as find out more about each of these great venues.
Looking forward to seeing you on Sunday!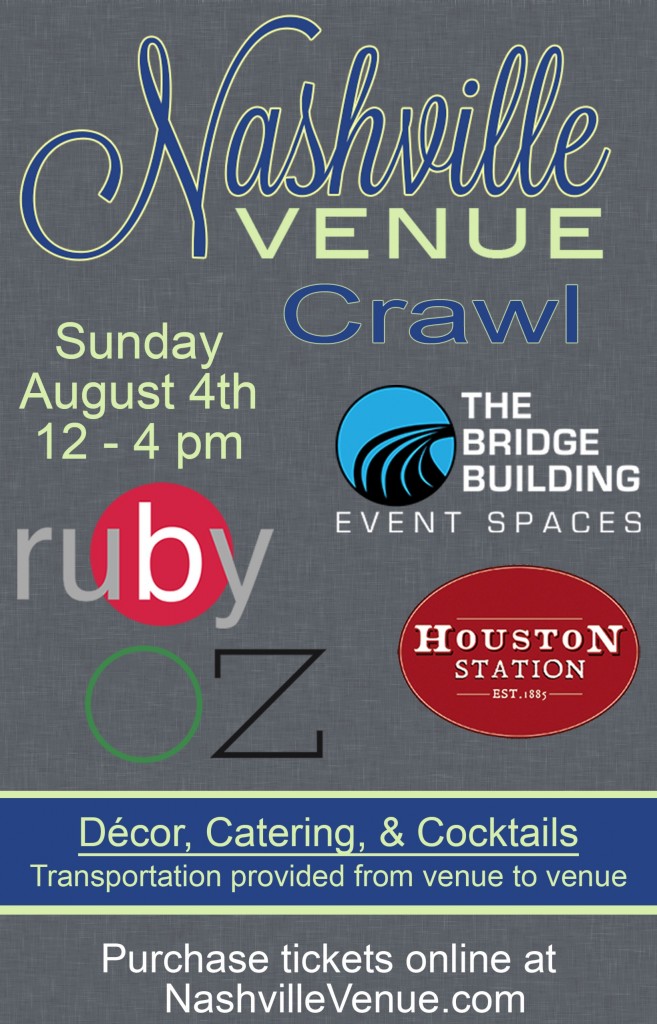 FEATURED RENTALS |
SEE MORE LIKE THIS