21

May

In Stock: Micro Wedding Packages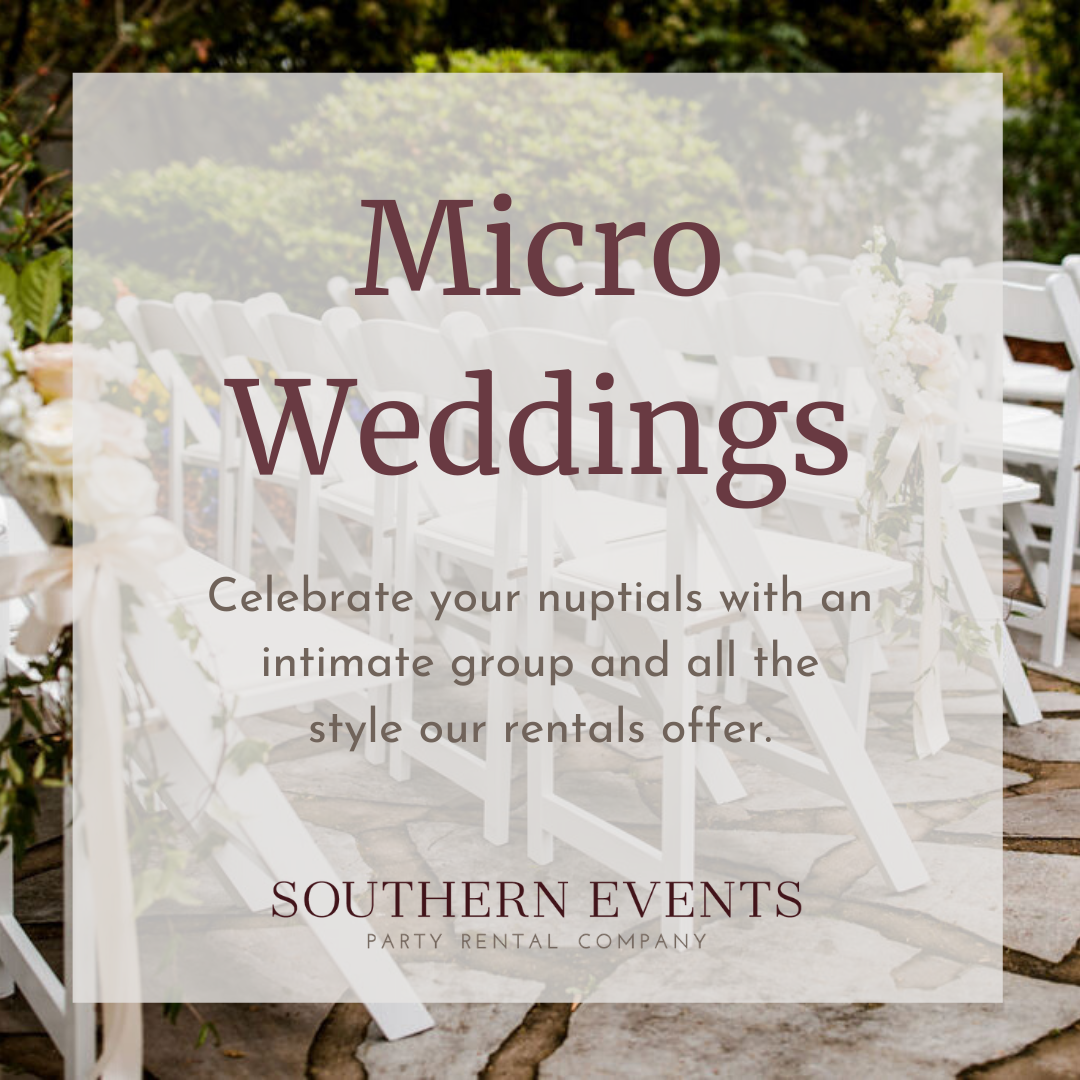 At present, many couples are opting for a smaller or micro wedding. Our team is excited to offer 3 different Micro Wedding Packages: the Champagne Toast Package, the Dinner Celebration Package, and the Ultimate Celebration Package. Each of the packages are perfect for an intimate wedding or elopement with rentals for up to 10 guests. Micro Wedding Packages can also be combined with other rentals, including our Ready to Party Packages or additional tables and chairs if your guest count is a bit larger than 10 guests. Check out some of the stylish rentals items that are included in these packages below, plus get some design inspiration for your event.
Champagne Toast Package
Our Champagne Toast Package is the perfect starter package for your intimate wedding. Our classic wrought iron arbor and the romantic drapery will look stunning in your wedding photographs. Plus the beautiful lattice makes attaching fresh florals a breeze. This package also includes everything you need for a traditional toast and cake cutting, like our timeless champagne flutes, a 10″ round glass cake stand, glass dessert plates and flatware.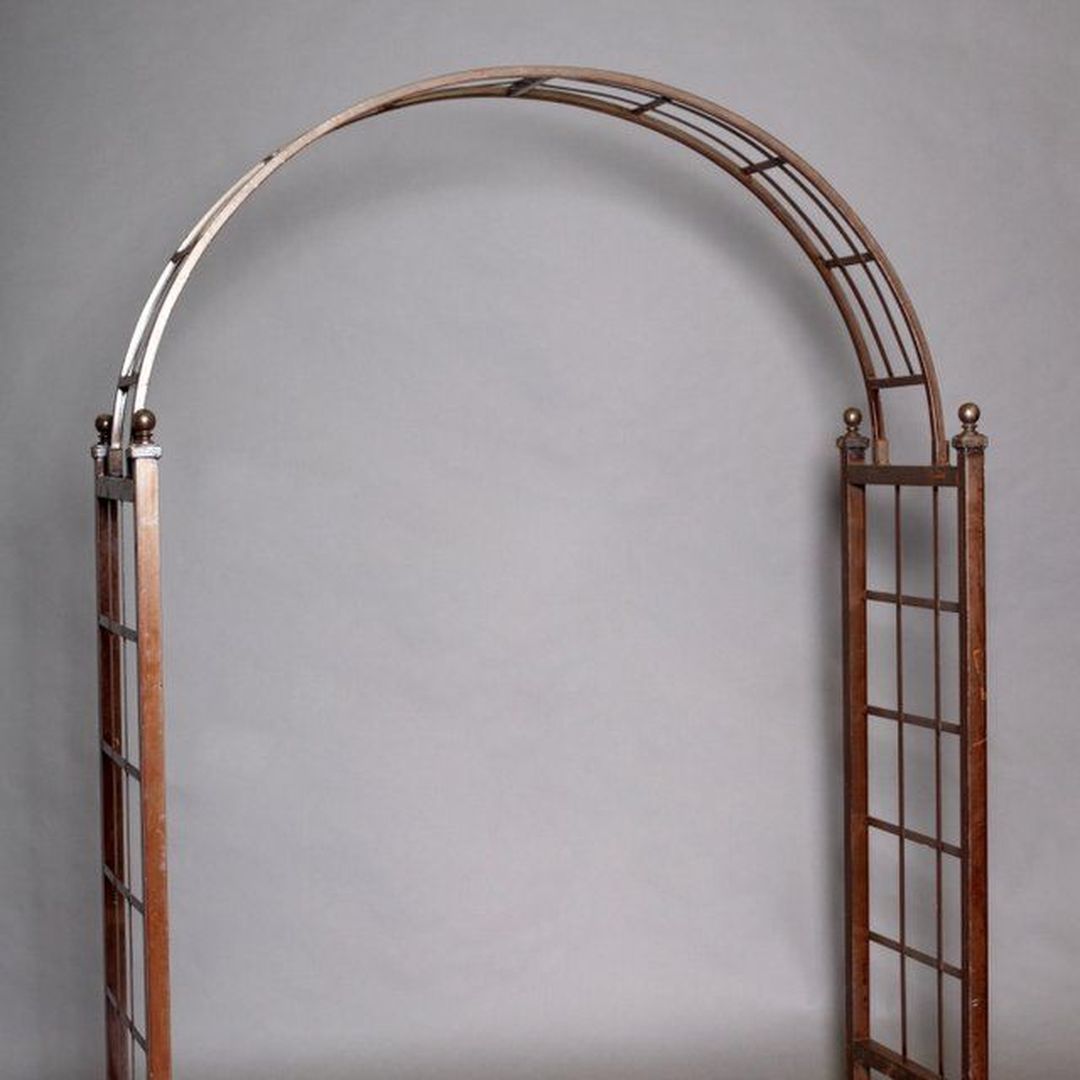 Dinner Celebration Package
If you will be treating your guests to an intimate dinner, our Dinner Celebration Package is the way to go. In addition to all of the items in the Champagne Package, it includes our crisp & stylish white china – perfect for any wedding theme or color palette. The package also includes all of your other necessary serving ware, like utensils, glass water goblets, and a set of solid poly napkins in the color of your choice.


Ultimate Celebration Package
If your goal is to host a more luxe micro wedding, check out our Ultimate Celebration Package. Alongside the content of our first two packages, it features a gorgeous mix of rustic and modern furniture, including our popular Fruitwood Farm Table and premium place settings. For your convenience, this package will also include local delivery.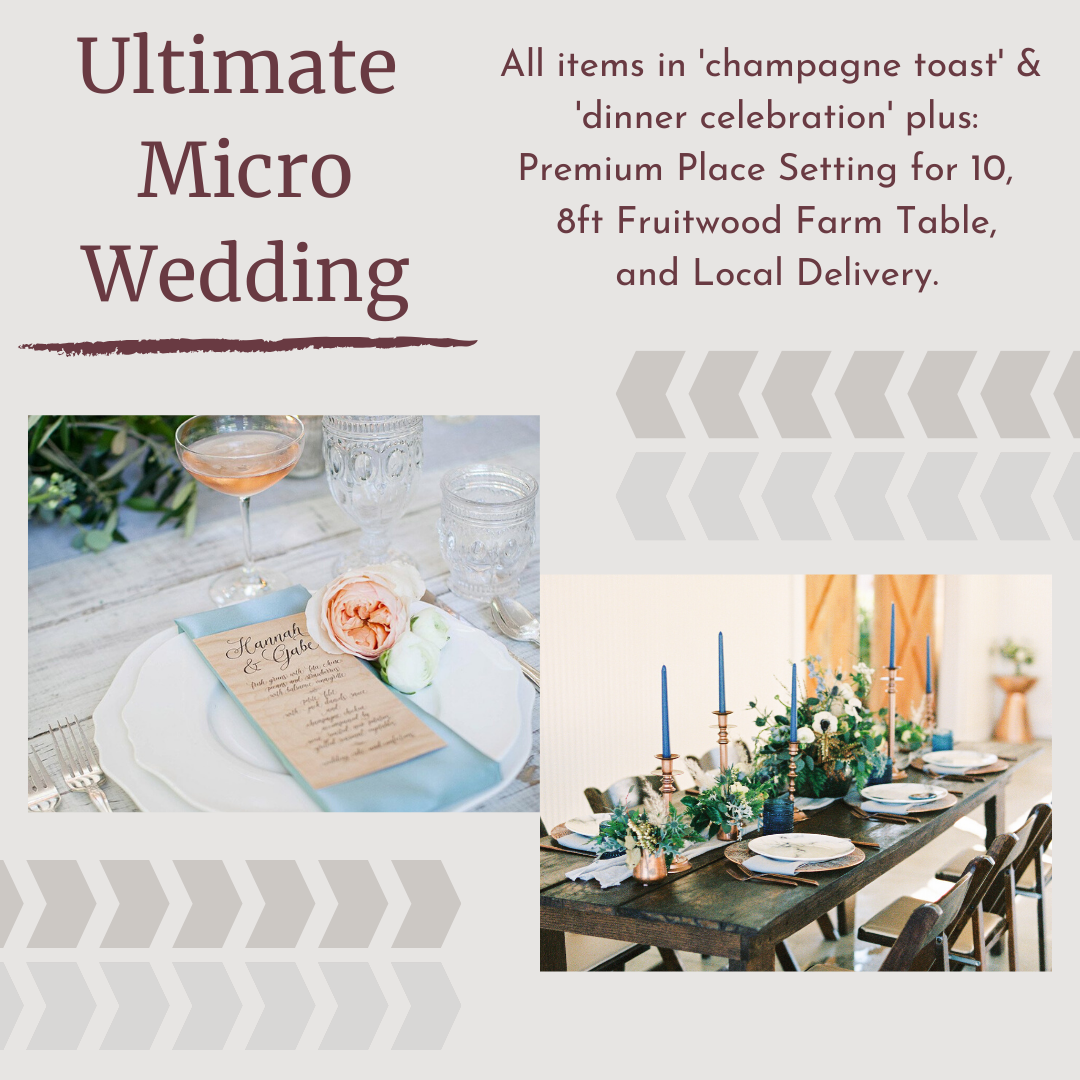 Check out all of our petite packages: Micro Wedding Packages & Ready To Party Packages
Want to book one of our curated packages for your upcoming micro wedding? Contact our team today! Or reach out for help customizing a package!
FEATURED RENTALS | wrought iron arbor, champagne flutes, glass cake stand, glass dessert plates, white resin folding chairs, white round china, solid poly linens,
SEE MORE LIKE THIS