10

Apr

Boho Luxe Style Shoot with Amy Nicole Photography
We have seen the steady shift of brides incorporating bohemian themed elements into their wedding decor – a trend we love by the way!  Today's post features a recent style shoot that combines the causal effortlessness of boho chic with luxe details and elegance. Riverwood Mansion was the ideal space where we used warm purple-pinks gold and ivory to highlight the historic features. Braiding the table runners and our model's effortless style gave the look the bohemian feel we were after.  Romantic and gorgeous!
The fab photos below are courtesy of Amy Nicole Photography and we need to give kudos to the creative masterminds that helped up with this superbly stylish look – Kelly Dellinger Events and Anne Whitson.  In fact, we were stylish enough to be featured on Ruffled's Blog – pretty exciting!  We are looking forward to seeing more Bohemian style as this trend takes hold in Middle Tennessee.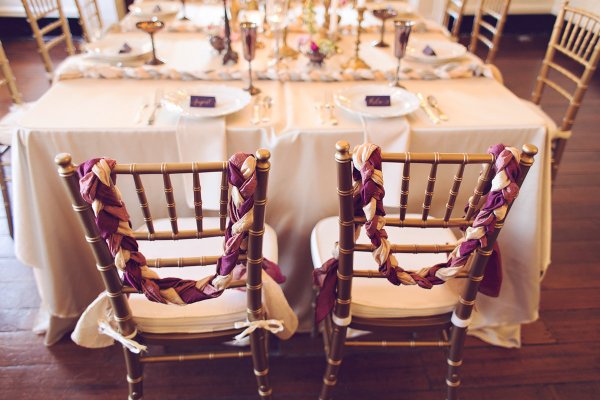 Click on images to enlarge. 
FEATURED RENTALS |
SEE MORE LIKE THIS