26

Aug

Southern Events Products, Trends and Inspiration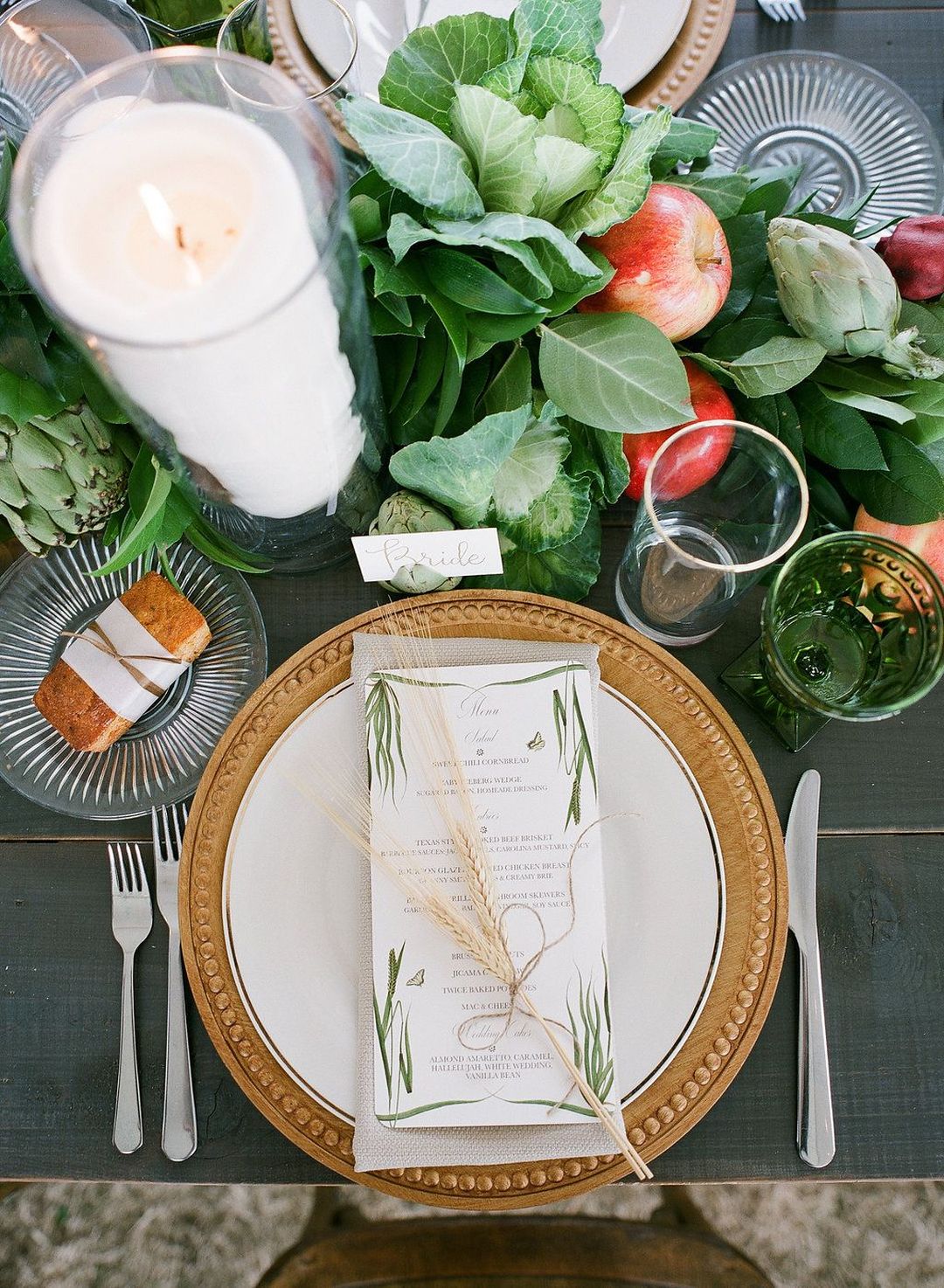 The Jewish New Year festival Rosh Hashanah literally means "head of the year". Taking place in early Autumn, one of the main features is festive meals both night and day. To help spark your creativity, we're sharing tablescapes to inspire you for Rosh Hashanah, featuring our modern serving ware, colorful linens & more!
Symbolic Colors
White is the most popular color associated with Rosh Hashanah. It is clean and bright and represents purity and the fresh start of the new year. As it takes place in the fall, browns, and reds are also common. Greens, especially in florals, can be a bright accent color that hints at energy and possibility!
Consider our
Fruitwood Farm Table
, topped with white china, a
Merlot Velvet Napkin
, and greenery as the base for your Rosh Hashanah tablescape. Or classic white table linens paired with muted gold napkins. We have a wide selection of white china for you to choose from, including our
White Round china
 – or square for a more contemporary look. For serving ware we offer both metallic silver and gold options, as well as copper.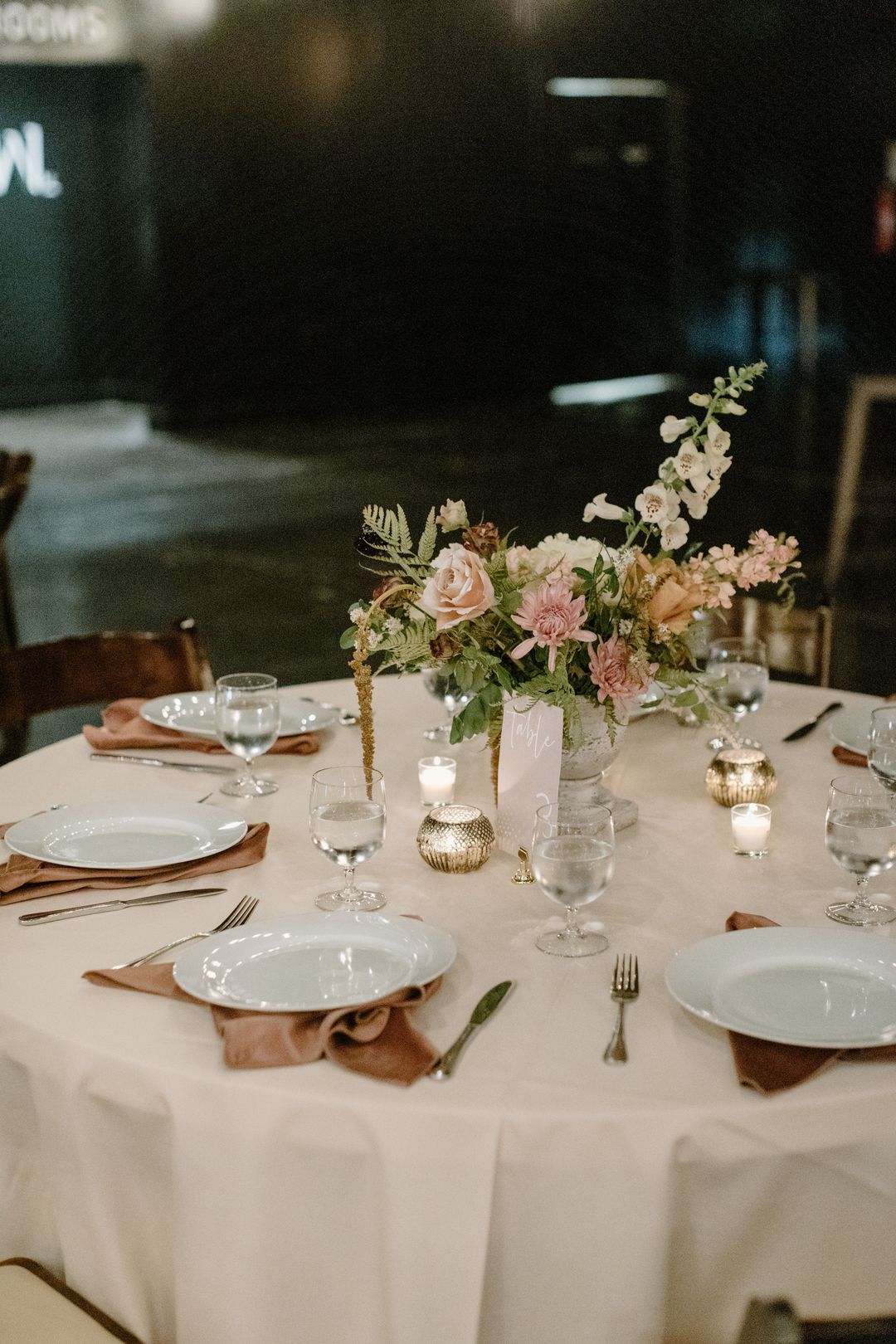 Photo by Wine and Gold Photography
Apples
It is traditional to begin the meal on the first night with slices of apple dipped in honey. Before eating the apple, we make the ha'eitz blessing and then say, "May it be Your will to renew for us a good and sweet year." This tablescape features a runner of lush greenery, wheat, artichokes, and apples to create an abundant centerpiece. If you want to host your dinner celebration outside, be sure to check out our rustic furniture, like the Grayson Farm Table and elegant Cross-back Chairs.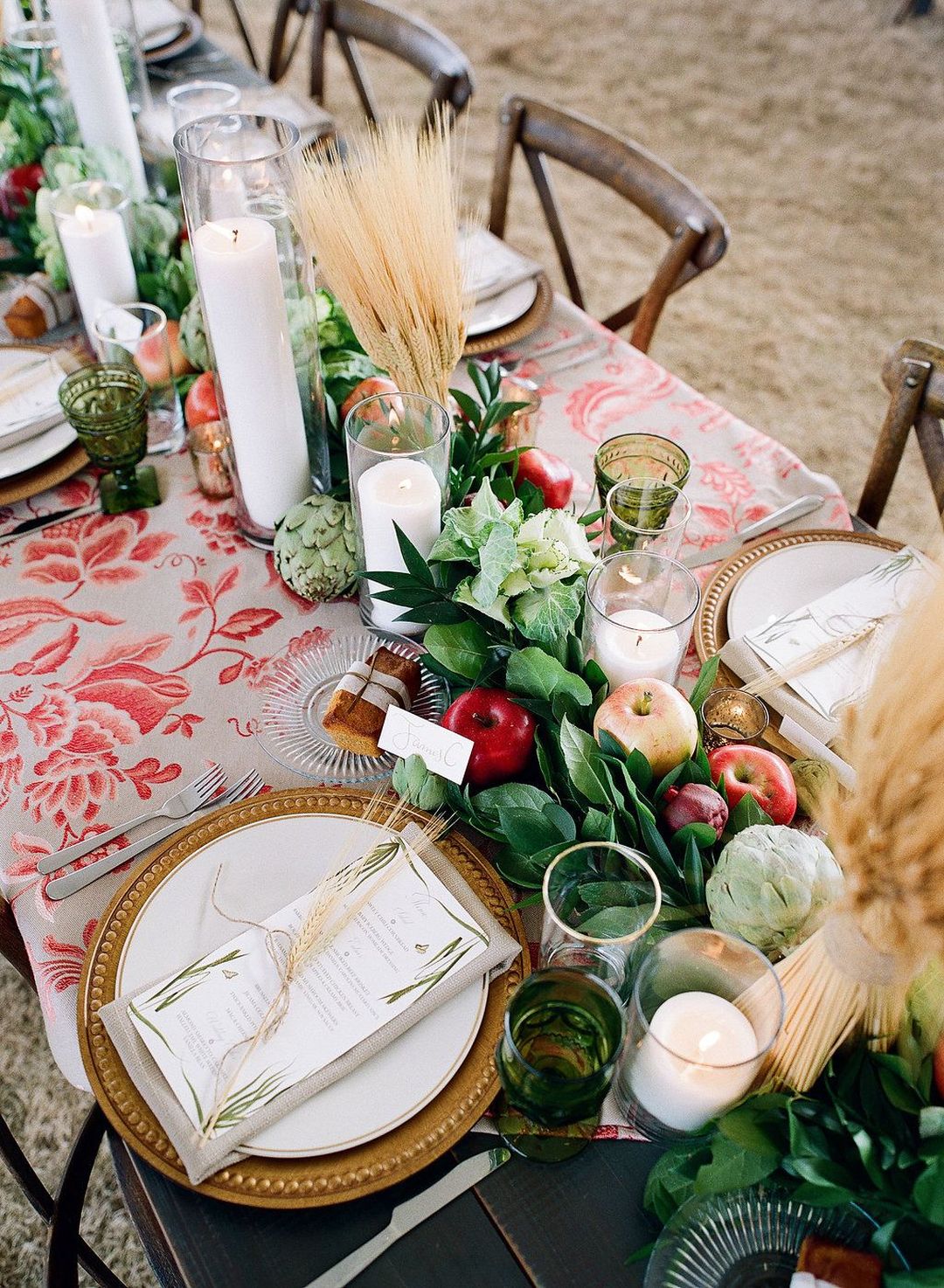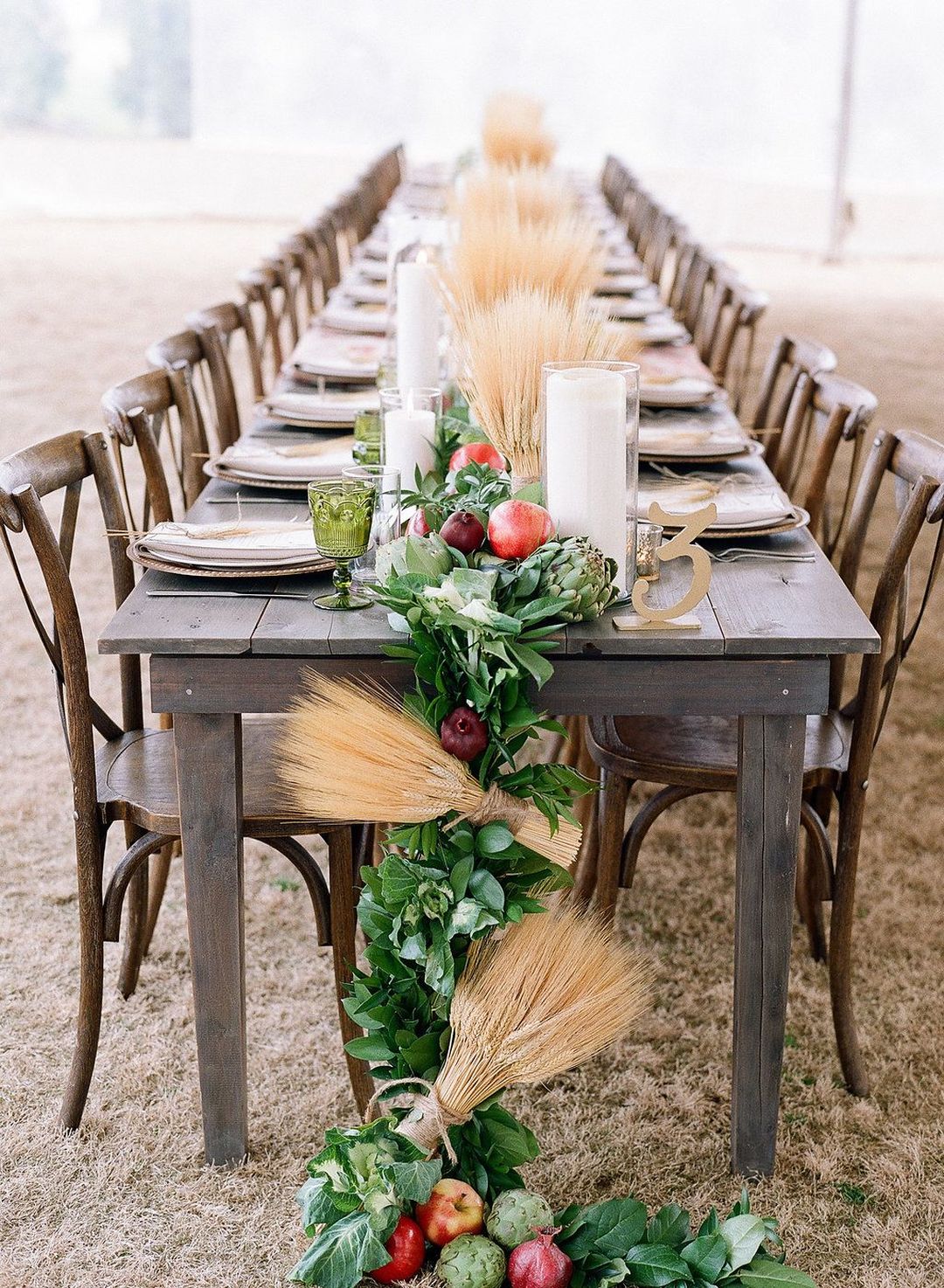 Photos by Cassidy Carson Photography / Planning and Design by Fete Nashville
Pears & Pomegranates
Aside from apples, pears are commonly used in sweet desserts. But, for another Rosh Hashanah table idea, they can also be used to decorate. As with pomegranates! Many eat pomegranates, giving voice to a wish that "our merits be many like the seeds of the pomegranate." These fruits are not eaten on the second night of the holiday. So instead, opt for a "new fruit" or a fruit that has not been eaten since it was last in-season.
The tablescape below features our Cameron Flatware, Stemless and Madison Glassware, Russet Satin Napkins and London Fog Velvet Linens – for a neutral but elegant look!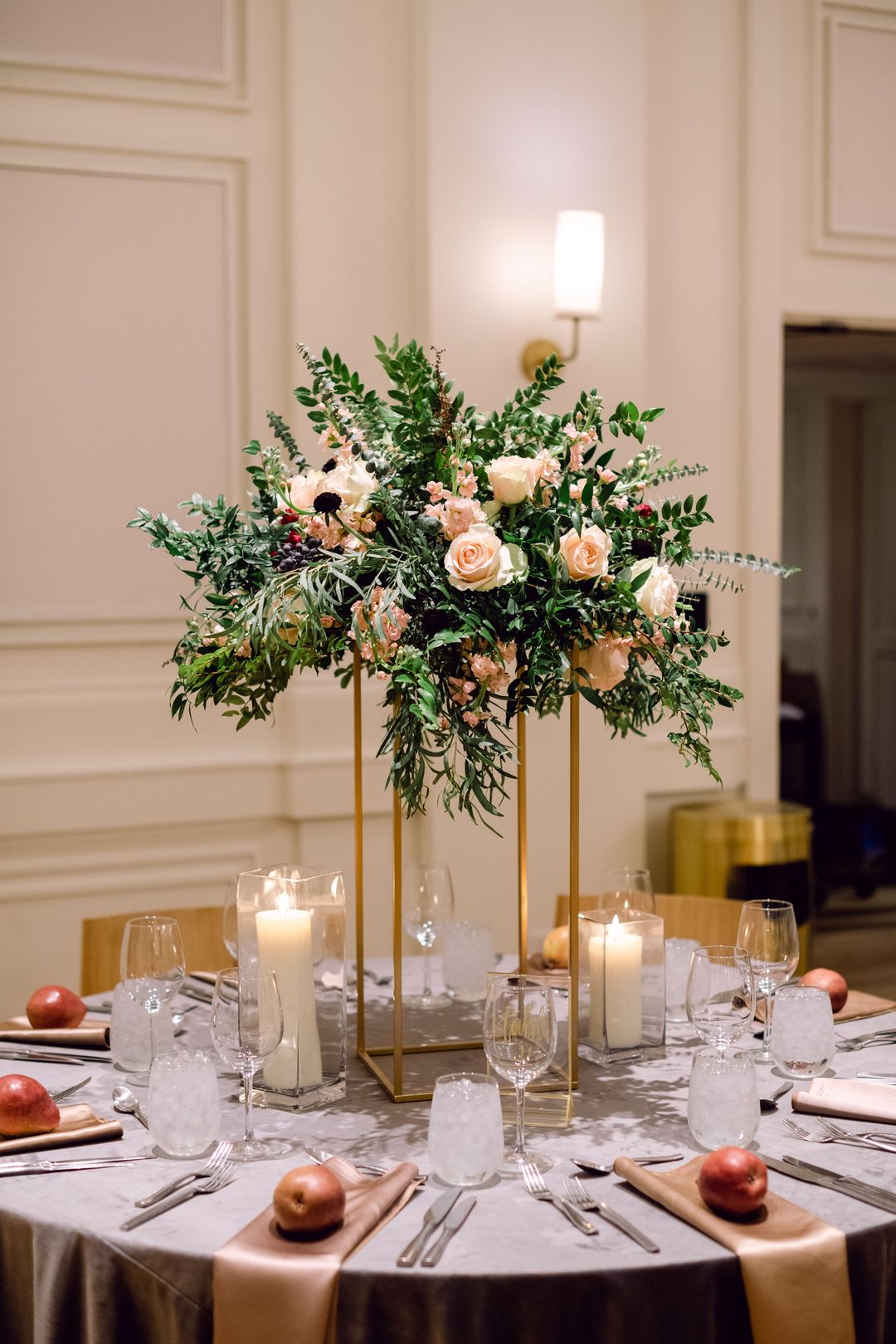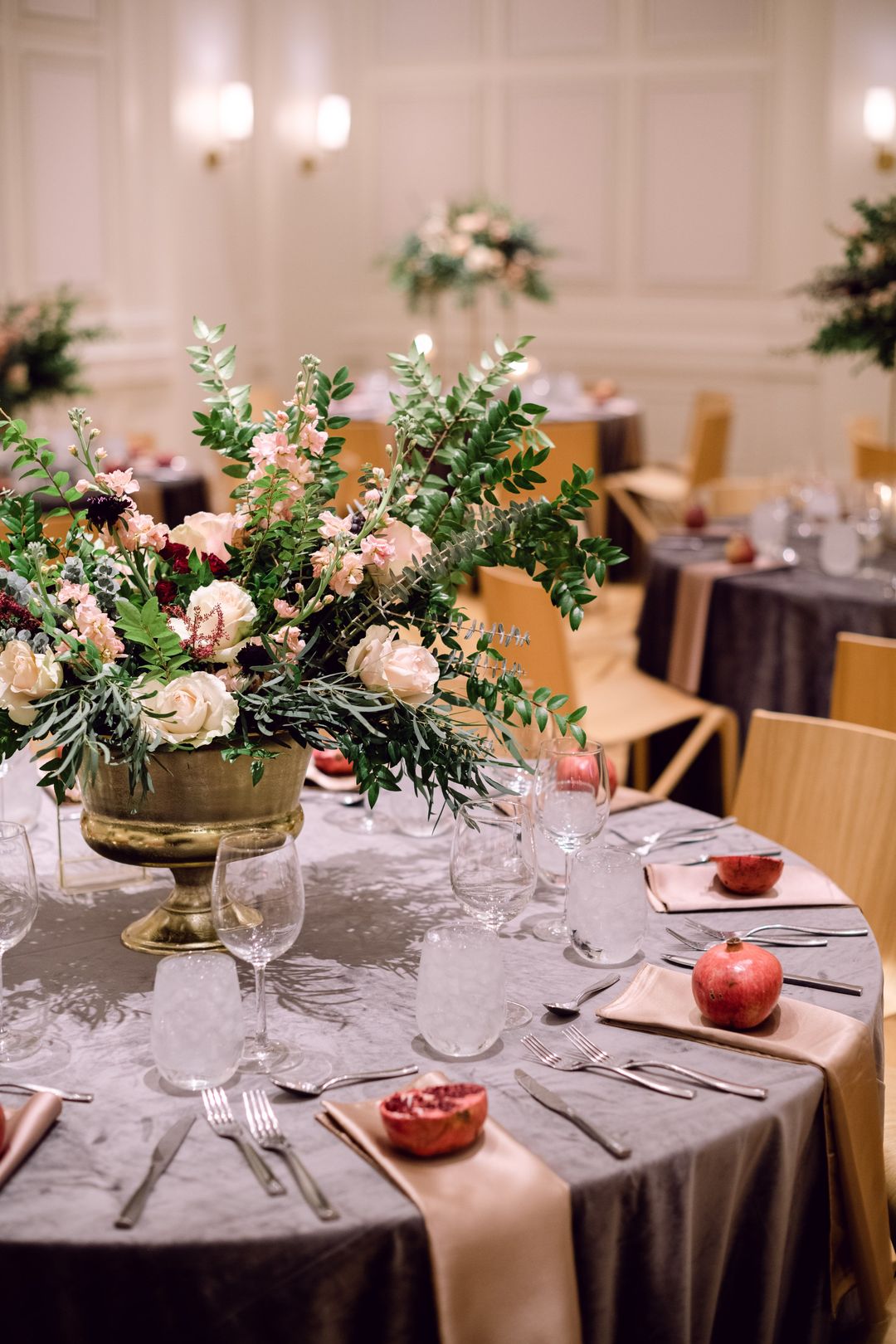 Photos by Haint Blue Collective
This warm and elegant table has some vintage-inspiration features our beautiful Heirloom China and Belmont Charger!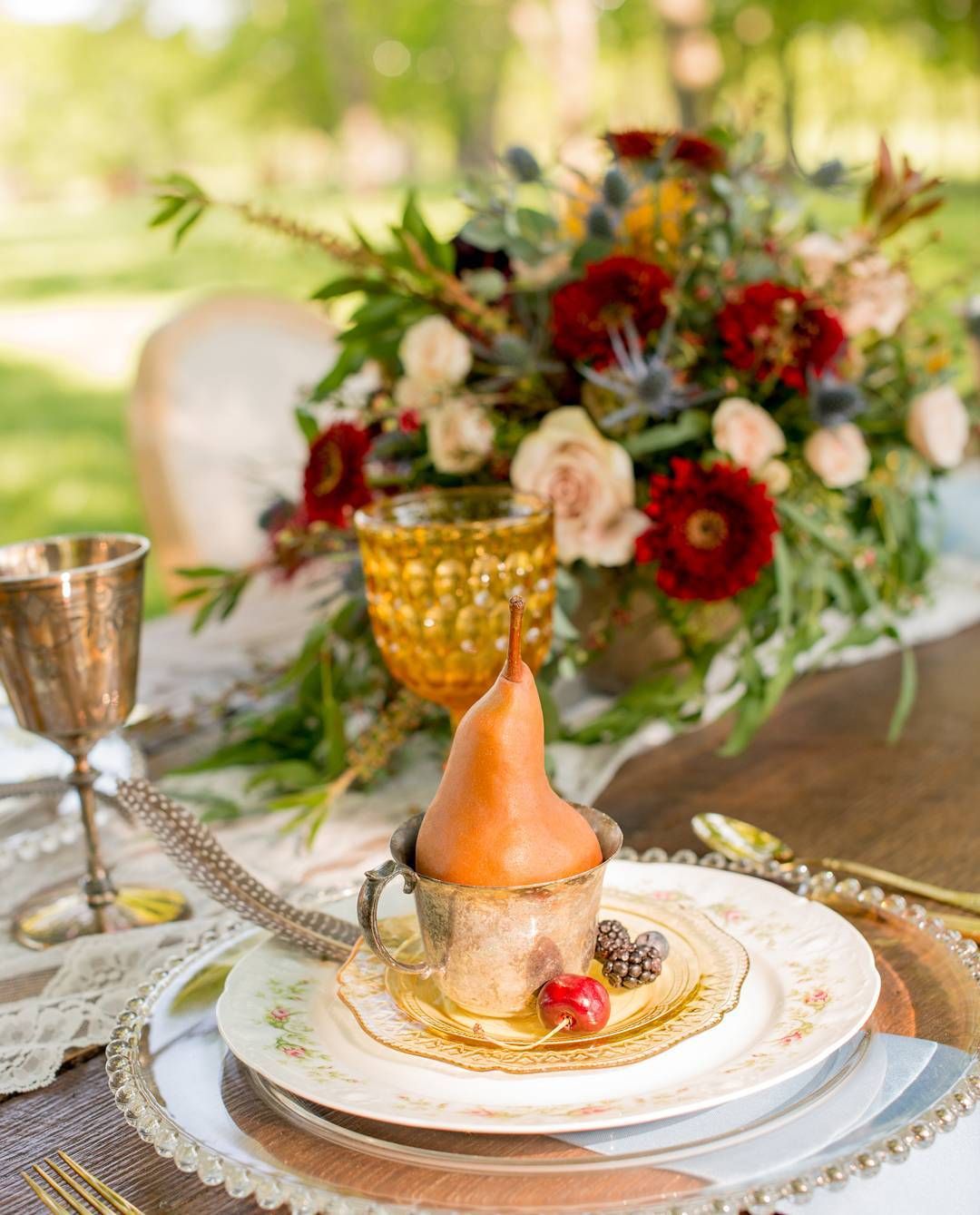 Or for a unique dark autumnal tablescape, consider our Gold China and Glass Charger with a Gold Rim.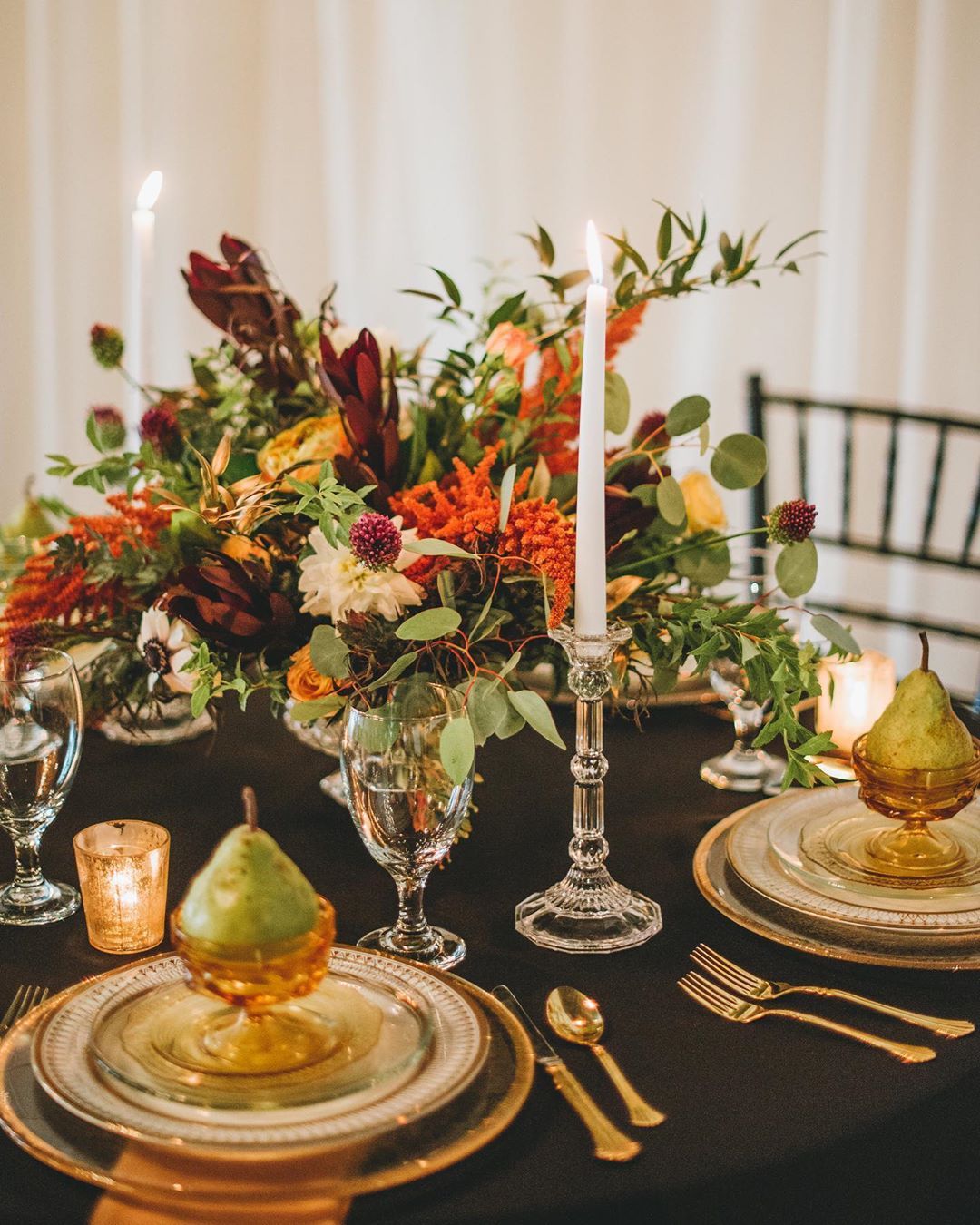 Photos by Twila's Photography / Designs by Clemmie Grace Designs
Love these tablescapes to inspire you for Rosh Hashanah? You can incorporate any of these gorgeous rentals at your dinner party when you visit our catalog. Or for more help, contact our team today! We would love to assist you in creating a one-of-a-kind setup.
TAGS | Dinnerware, Glassware, Rosh Hashanah, Rosh Hashanah tablescape, Serving Utensils, Tablescape, table inspo, tablescape inspiration
FEATURED RENTALS | Gold china, glass charger with a gold rim, heirloom china, Belmont charger, Grayson farm table, cross back chairs, Cameron Flatware, Stemless Glassware, Madison Glassware, Russet Satin Napkins, London Fog Velvet Linens,
---
2

Nov

Southern Events Products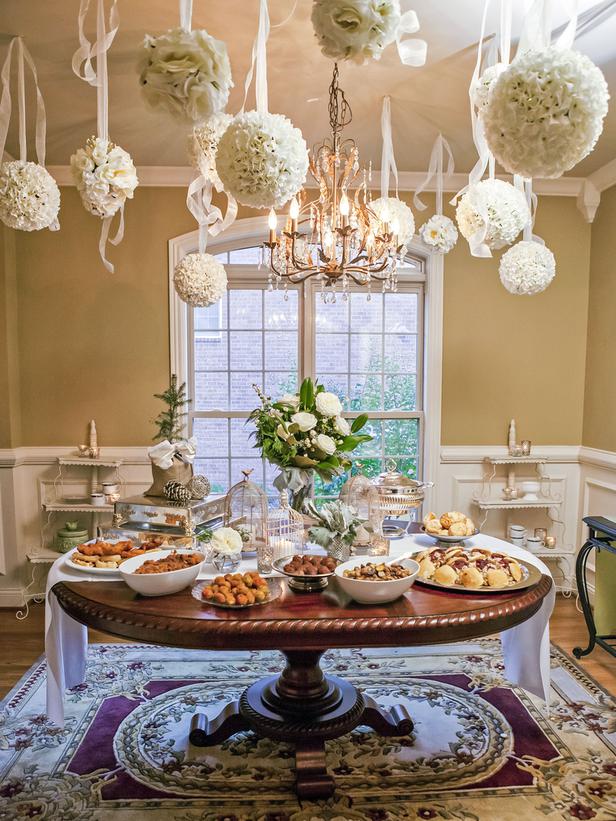 Cozy home holiday parties are a wonderful and intimate way to share your love with family and friends. But who says you have to handle everything on your own? Don't bother stocking up on serviceware or specialty items for this one event. Southern Events has all the party rentals you need for your next Nashville celebration – we'll help make your season bright and your gathering memorable.
Glassware
You have 12 wine glasses but 24 guests… don't let that stop you! Southern Events has wine glasses, champagne flutes, and even Irish coffee mugs for all the cocktails or beverages you choose to serve. Whatever specialty drinks you whip up for your Nashville gathering, we have the glassware for it.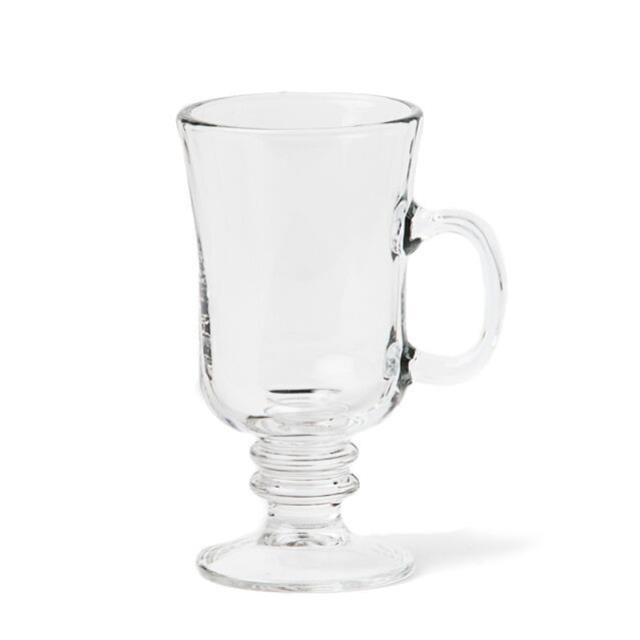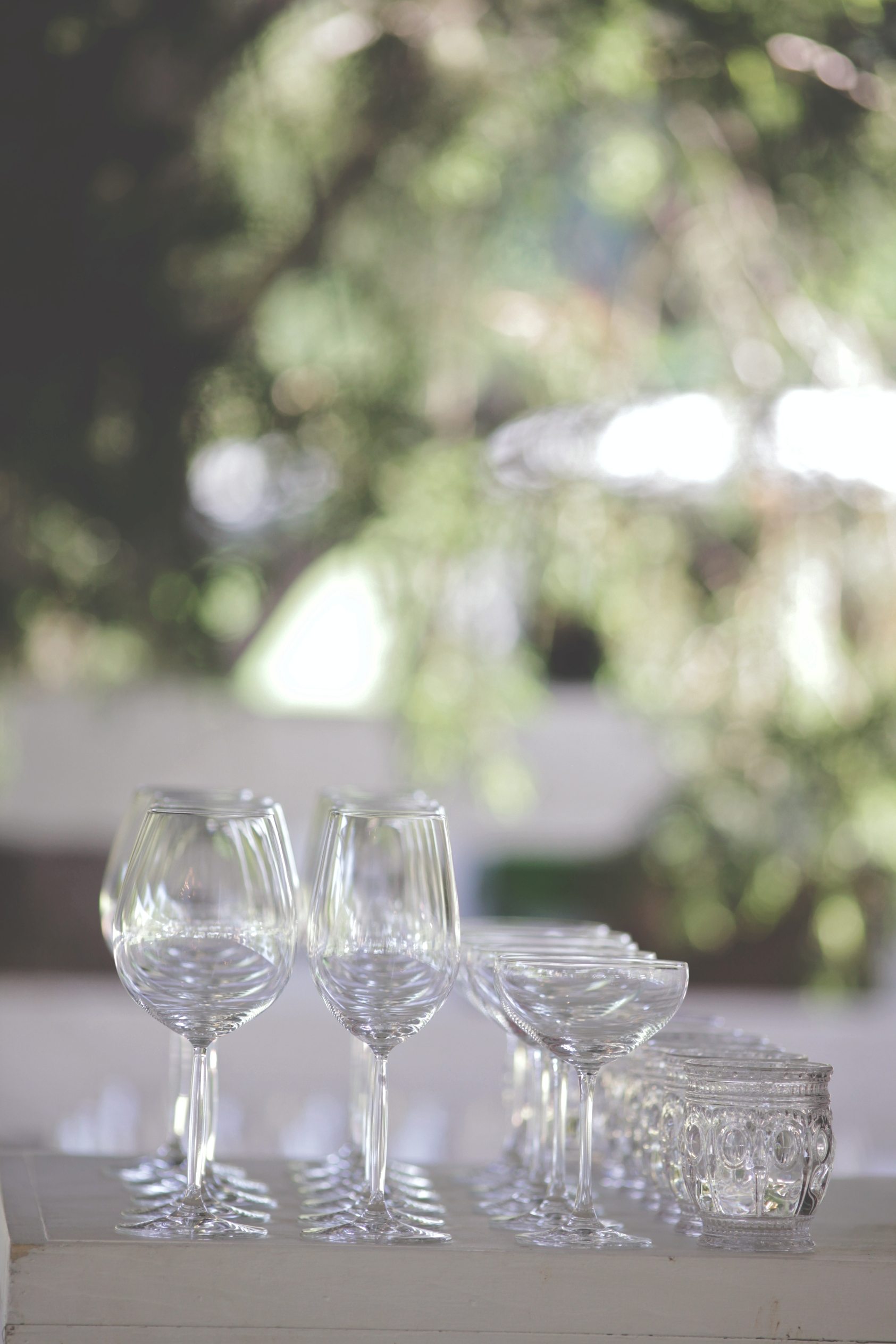 Photo by Photographix
White Plates
If you don't have enough plates at home for the number of guests you're hosting, don't fret! Southern Events' has all you need, with a range of china including our Round White China & Darcy China. Nothing like a neutral plate to match your home's unique decor!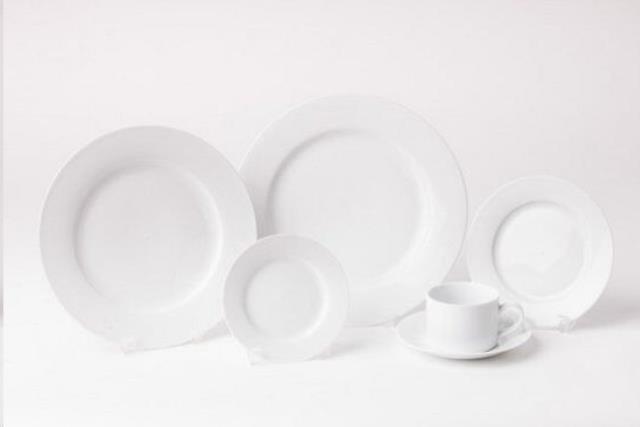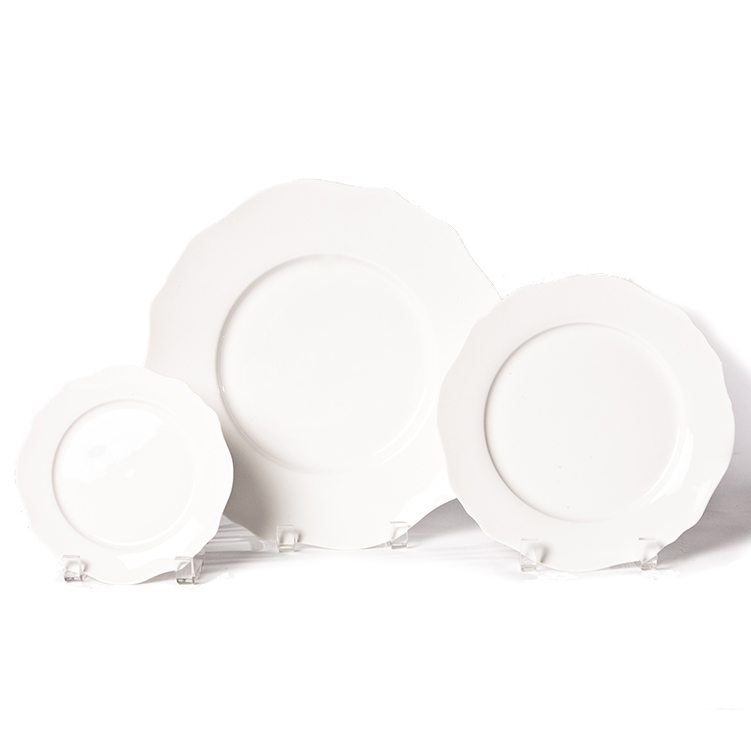 Pewter Serviceware and Chafing Dishes
Holiday buffets are easiest as a host, and allow people to customize their plates. Plus, with all the delicious seasonal options your guests will likely come back for seconds. Southern's Pewter Serviceware and Chafing & Serving Dishes keep things simple while still looking classic and timeless. Useful while still matching perfectly with your home and event's theme? Perfection!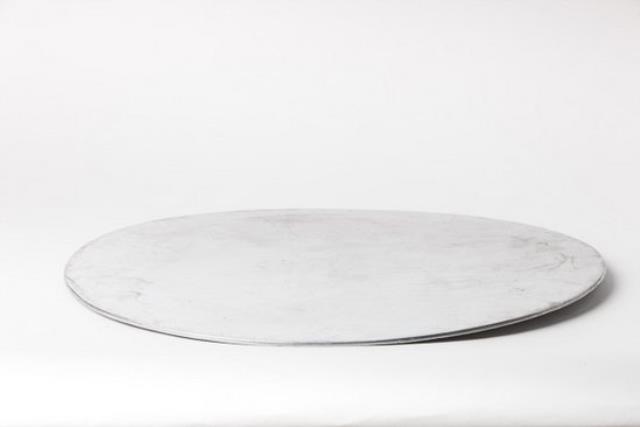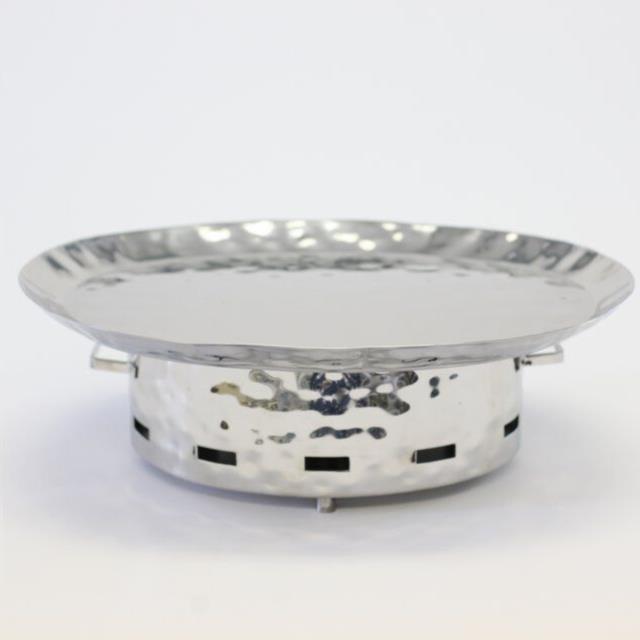 Davidson Beverage Jars
Infused water is just another way to wow your guests. One of our Davidson Beverage Jars makes a beverage station easy, whether it be an infused water or another delicious cocktail. Whether you're having a bevy of beverages or just one, display it beautifully.
Photo by Photographix
Cocktail Tables
All your guests will want to mix and mingle, and what better way to do so than around tall cocktail tables? Rather than worrying about seating for everyone, you'll be easily providing your guests with a place to put their drinks while they get to enjoy a pleasant conversation. Southern Events offers a variety of styles from a classic table with linen to our Remington Gunmetal Bistro Table, Jackson Bistro Table or Farm Bistro table. As a bonus, these are small and easy to move, making them perfect for adding extra space and reconfiguring your layout to best suit your home!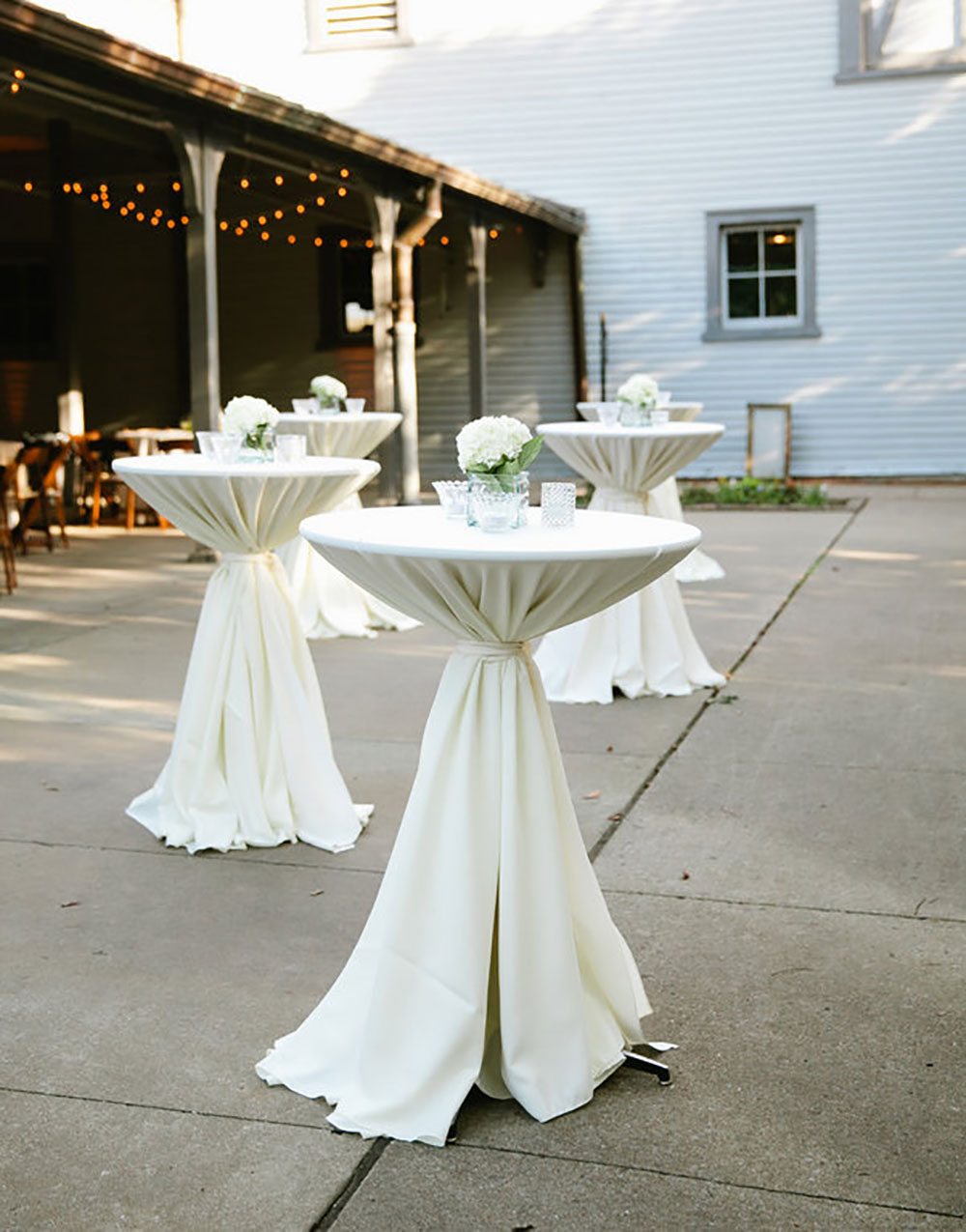 Photo by Morgan Trinker Photography
---
Ready to rent your party essentials to host the soiree of the season? We've got whatever you need for all your Nashville, Franklin, and Middle Tennessee holiday parties! Contact our team at info@southerneventsonline.com for more information!
TAGS | Davidson Beverage Jars, Event Rentals, Glassware, Holiday Parties, Irish coffee mug, Jackson Cocktail Tables, Pewter Serviceware and Chafing Dishes, Southern Events Party Rental, Southern Events Party Rental Company, Unique Wedding Rentals, White Plates, home event, home parties, party rentals
FEATURED RENTALS | Jackson Cocktail Tables, Davidson Beverage Jars, Pewter Serviceware and Chafing Dishes, White Plates, Irish coffee mug, Glassware, Jackson Cocktail Tables, Davidson Beverage Jars, Pewter Serviceware and Chafing Dishes, White Plates, Irish coffee mug, Glassware
---