16

Apr

Southern Events Products, Trends and Inspiration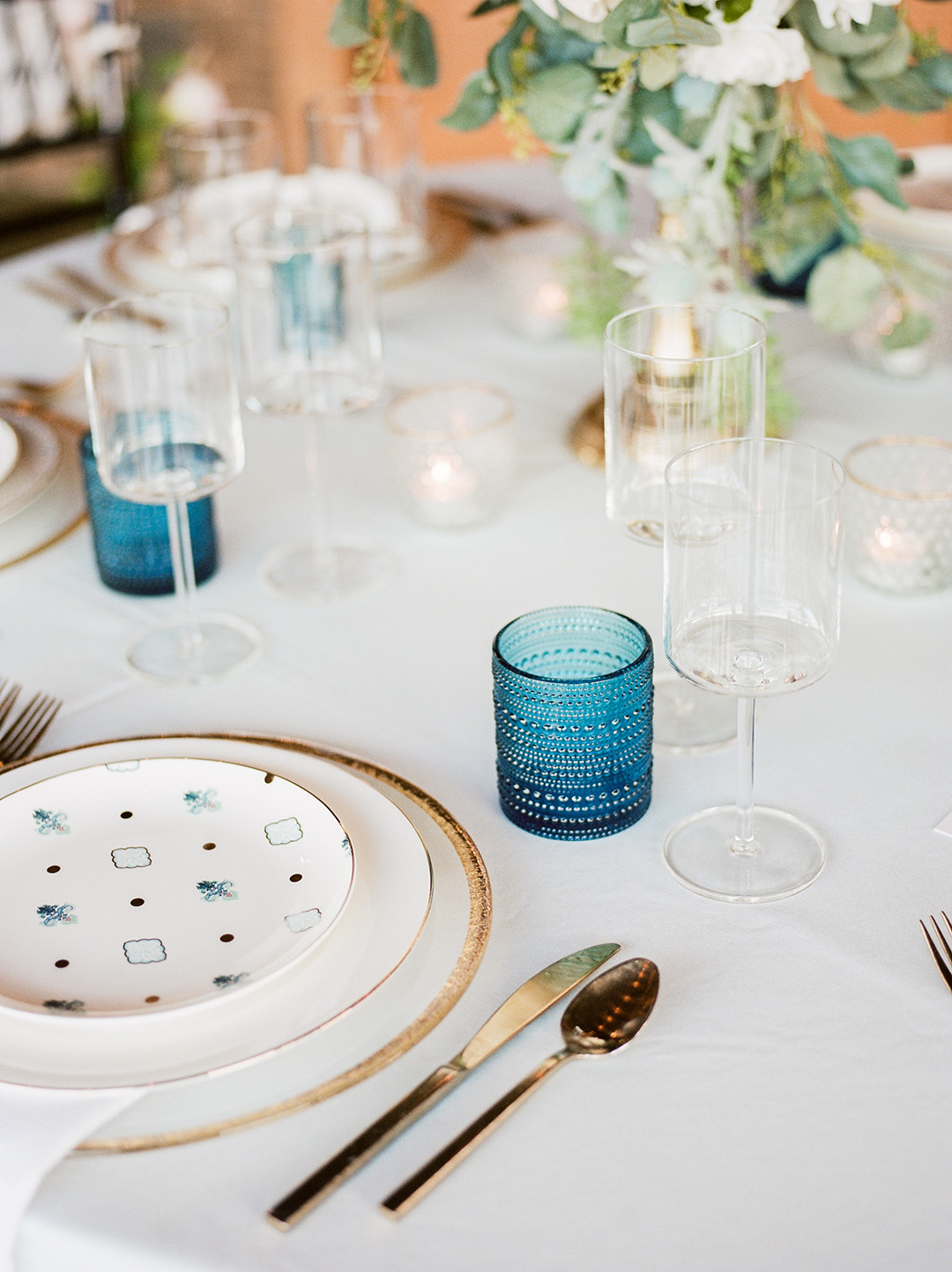 Though we hope every event goes off without a hitch, postponing or rescheduling weddings and events happens. But you don't have to sacrifice your event style for a shift in seasons with these classic, season-less event design tips & rentals from Southern Events.
Natural Notes
Take a note from nature to plan your event color scheme. Blues, teals, and greens are classic colors that can easily transition your event rentals from one season to the next. We love our Saylor Velvet Sofa and Chairs, Ocean Blue Velvet Linens, Coronado Salad Plates, and Fern Velvet Linens for the perfect pop of season-less event design color.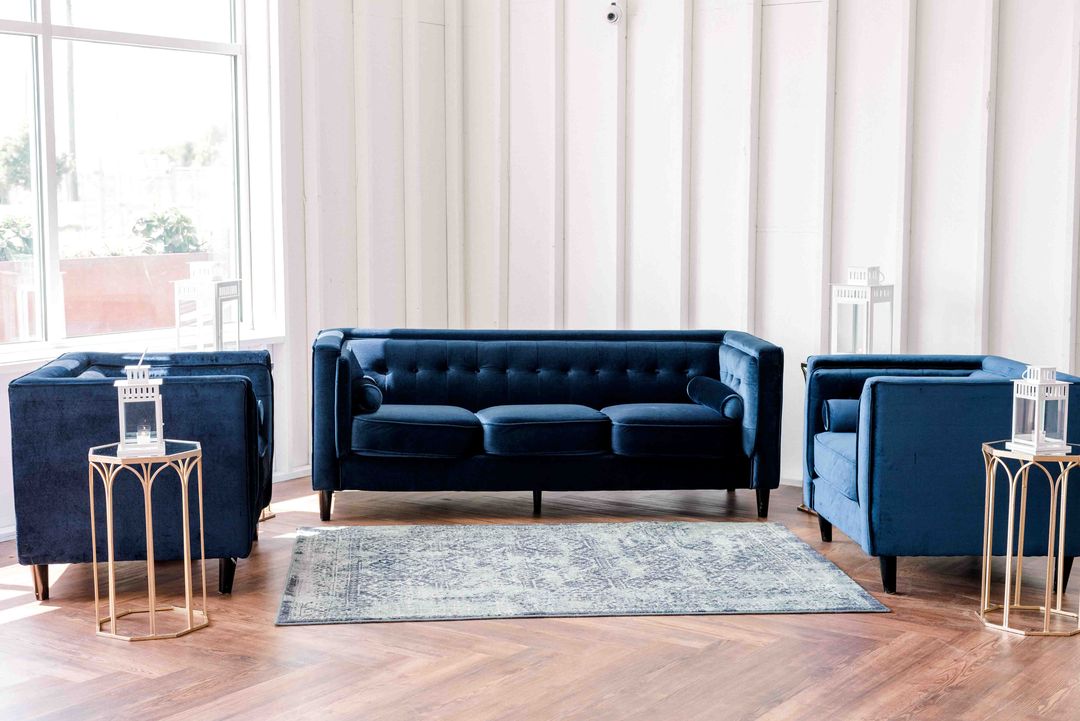 Photo | CeeCee Photography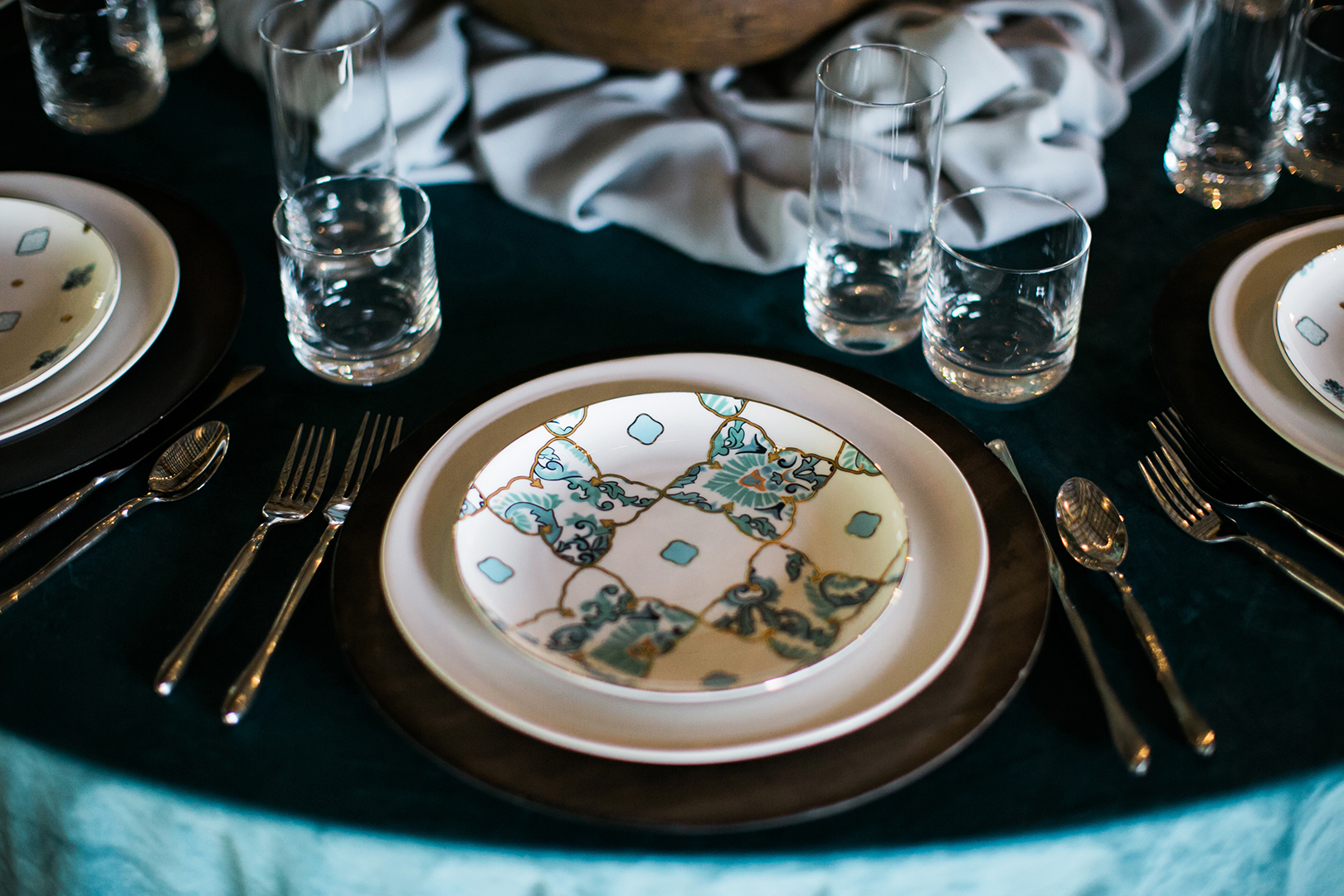 Photo | Jen & Chris Creed Photographers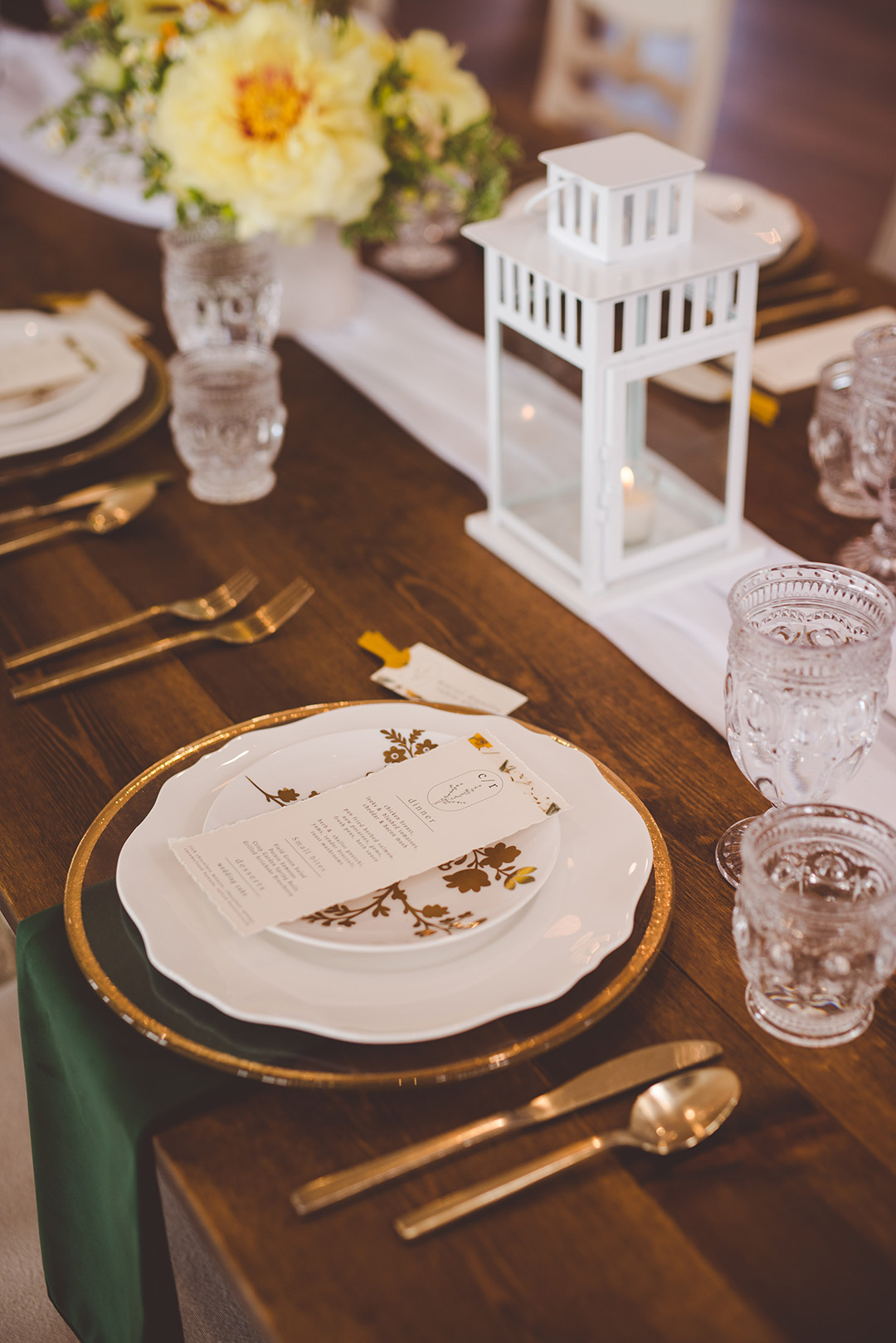 Photo | Rachel & Garren Photography
Farm-to-Table
Always appropriate, especially in the rolling countryside of middle Tennessee, a farm-to-table style is perfect for any type of event – no matter the season. Go for timeless rustic rentals with our classic Farm Tables, Cross-back or Bentwood Chairs, Kennedy Textured Linens (a polished update to burlap), and Artisan China.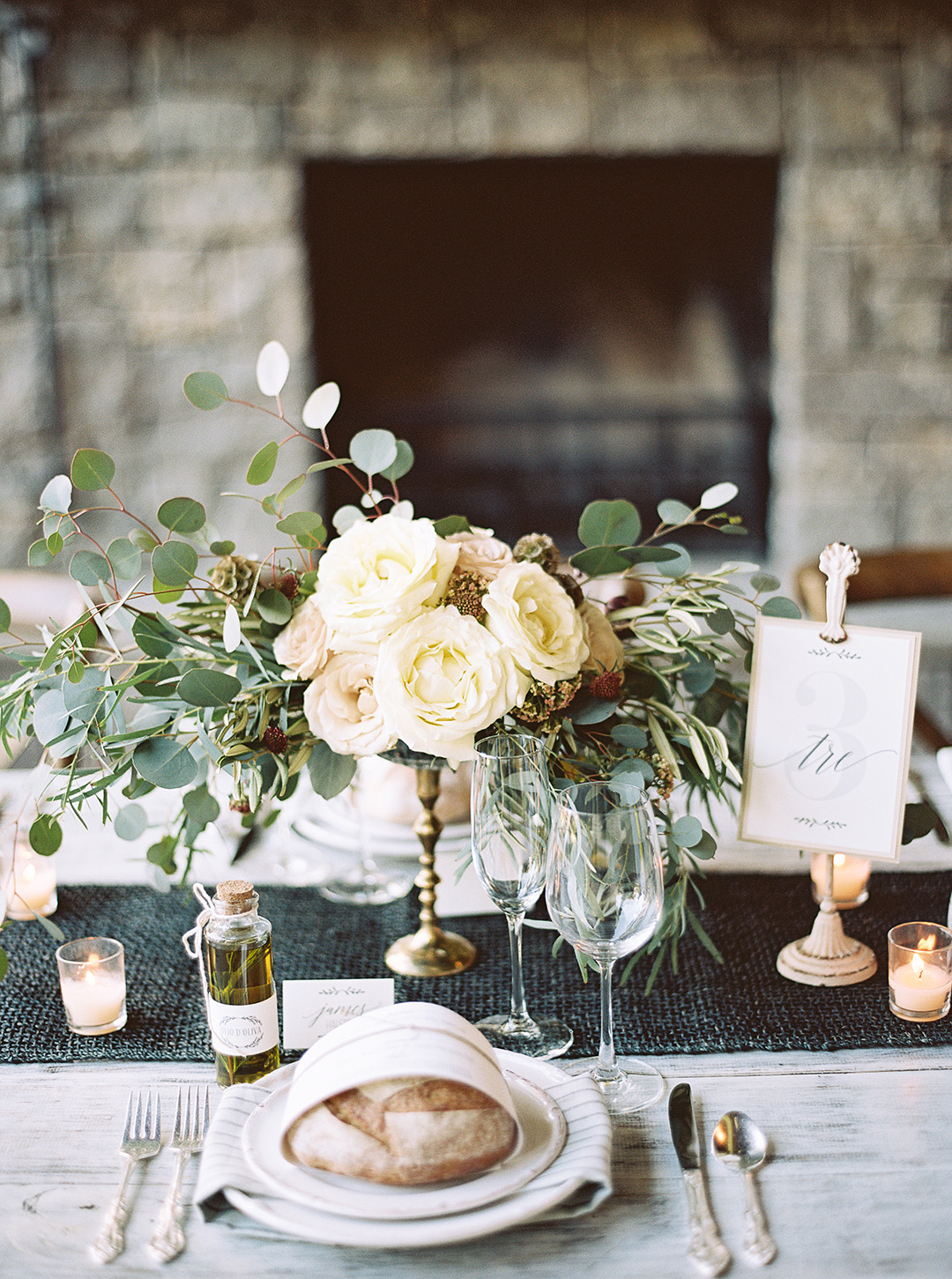 Photo | Julie Paisley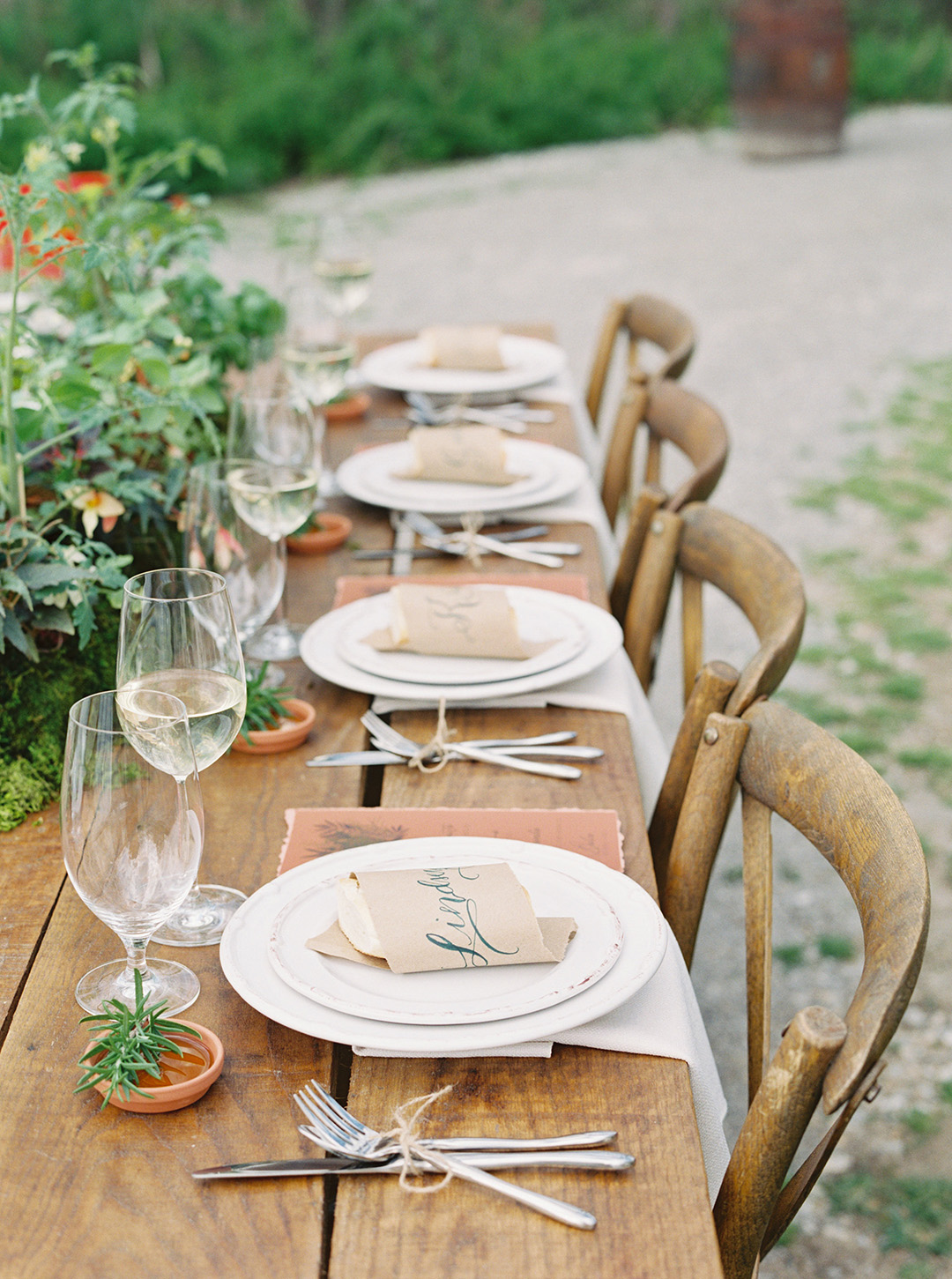 Photo | Cassidy Carson Photography
Classic Tastes
These rentals are classics for a reason! Timeless and season-less, mix and match our Athena, Hamlet and Ophelia Gold China with modern Austin Flatware and classic white or soft gray linens to set the tone any time of year.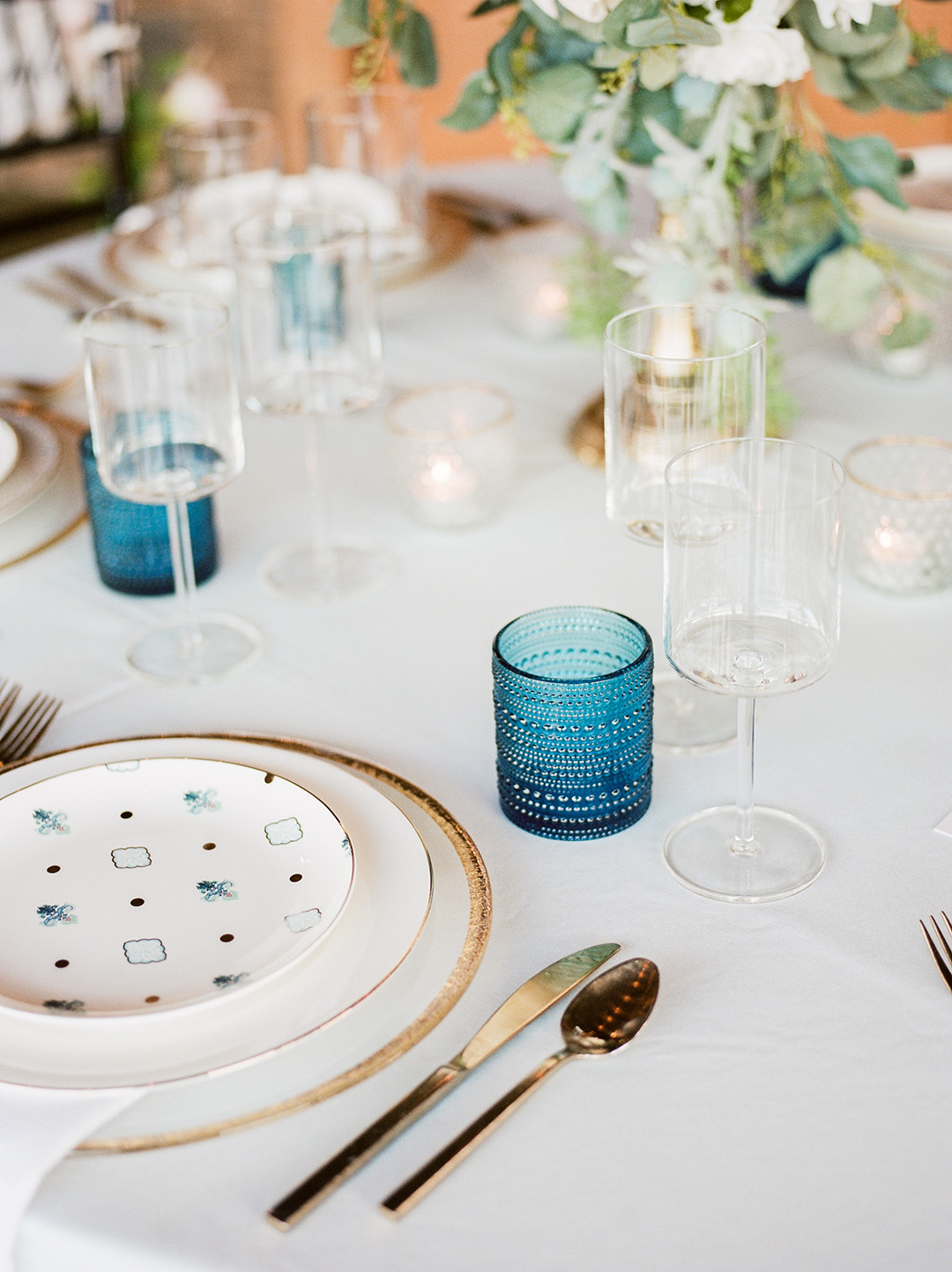 Photo | Jenna Henderson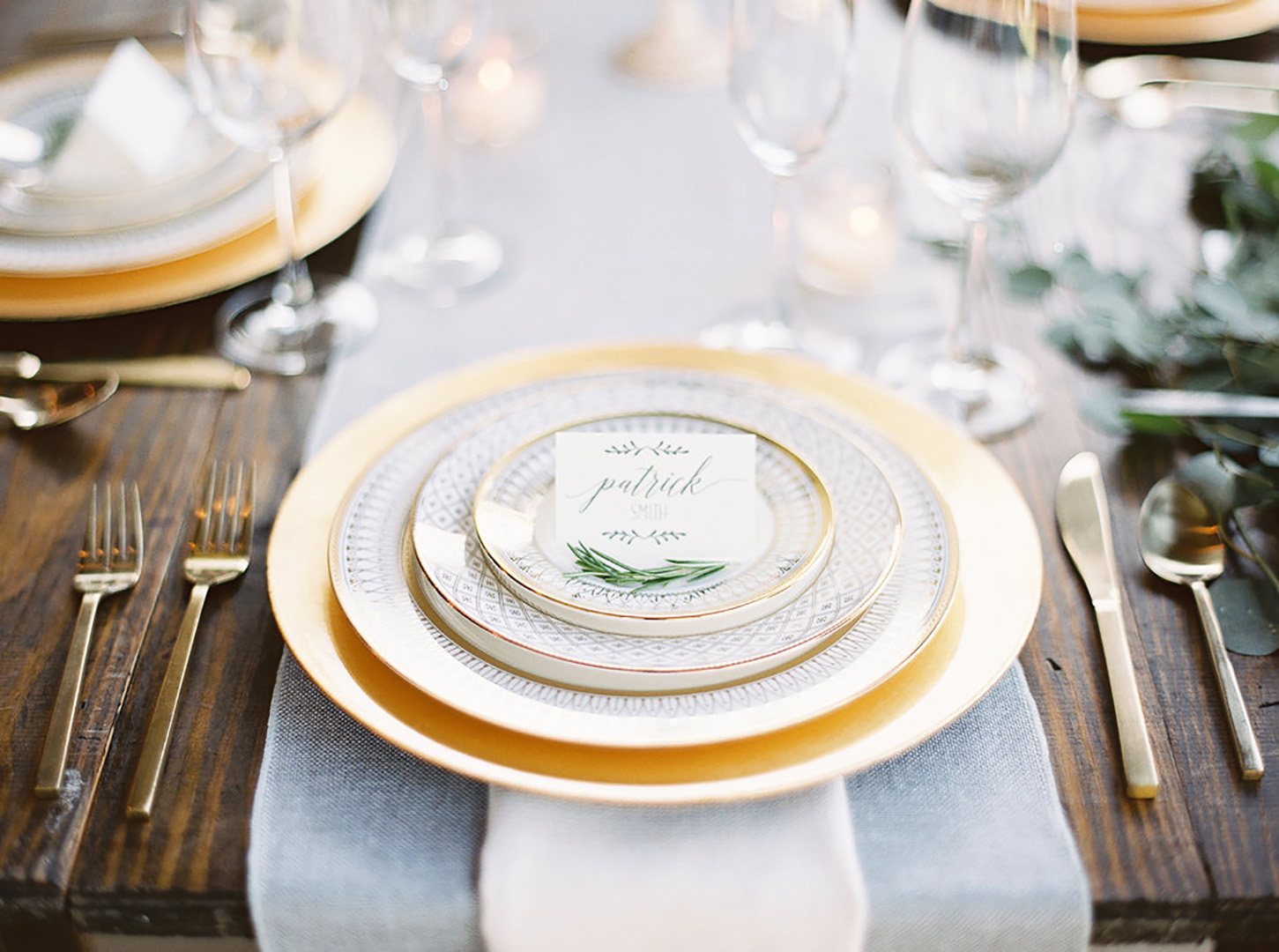 Photo | Julie Paisley
Shift to Neutral
Keeping your event color palette neutral can avoid a seasonal shift – but it doesn't have to be boring! Try layering our Grey Goose Linens with Earthen China and glittering Pure Glassware for a modern event table design, or staging your event lounge with our Henley Grey Velvet Sofa, warm wood Adeline Chairs, and Echo Silver Mirror Side Tables for a luxe lounge area.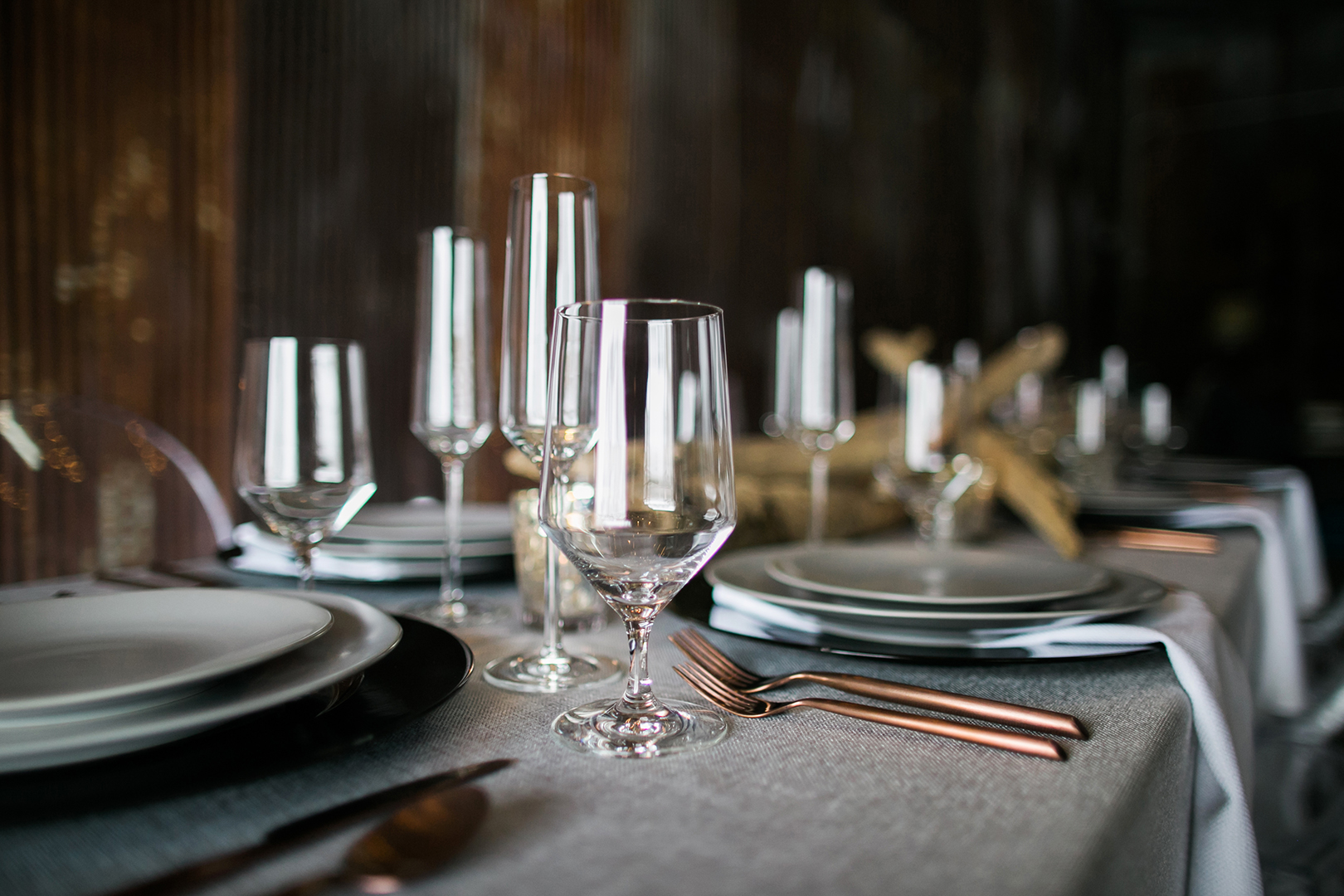 Photo | Jen & Chris Creed Photographers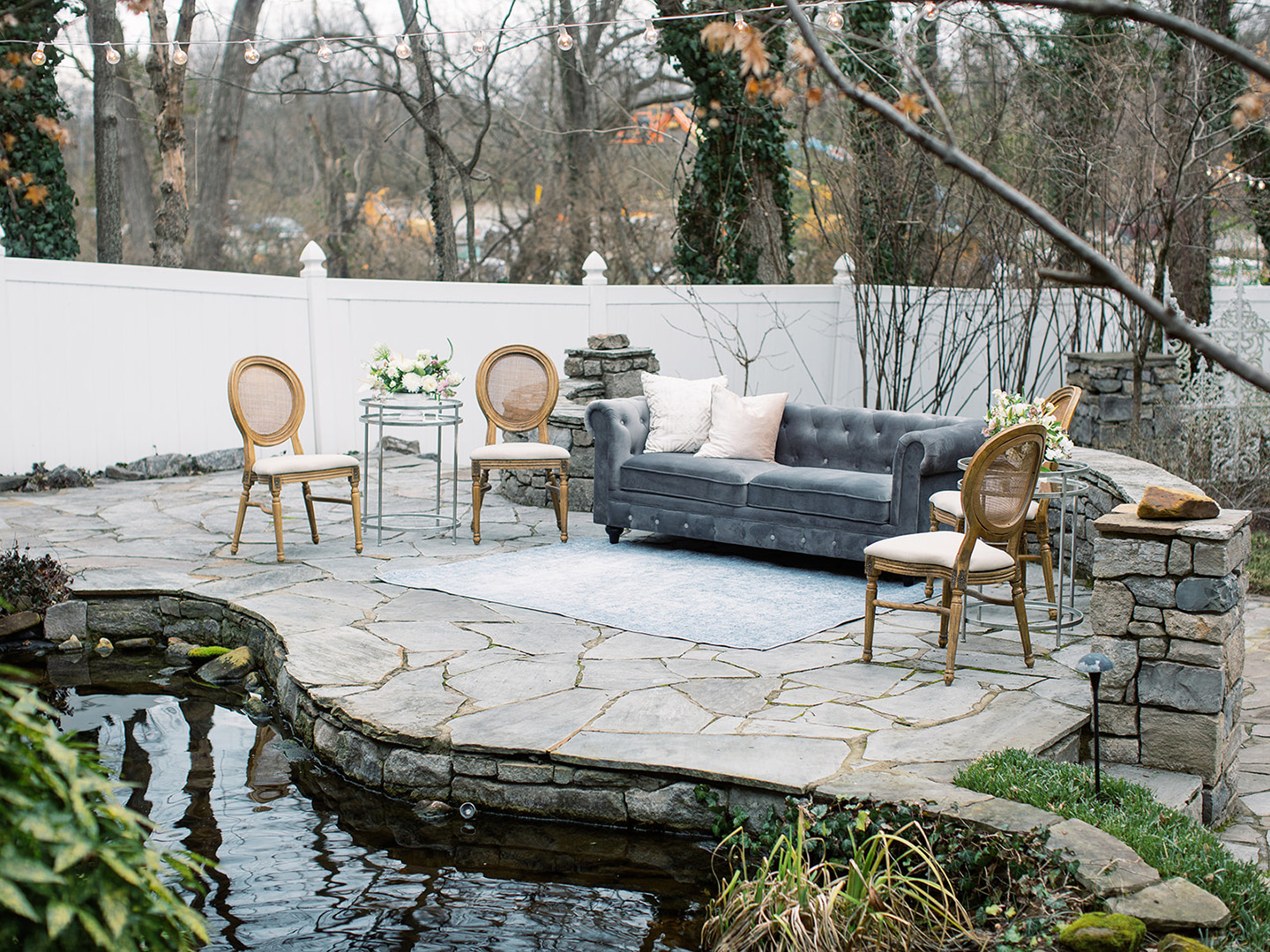 Photo | Abigail Lewis Photography
Warm + Cool
Use both warm and cool colors in varying shades in your season-less event design. This way you avoid seasonally inspired palettes – like spring pastels or rich fall colors. These colors can be mix in your florals, linens, furniture, and even flatware – like mixing our Brushed Copper Flatware and Sea Glass Velvet Linens.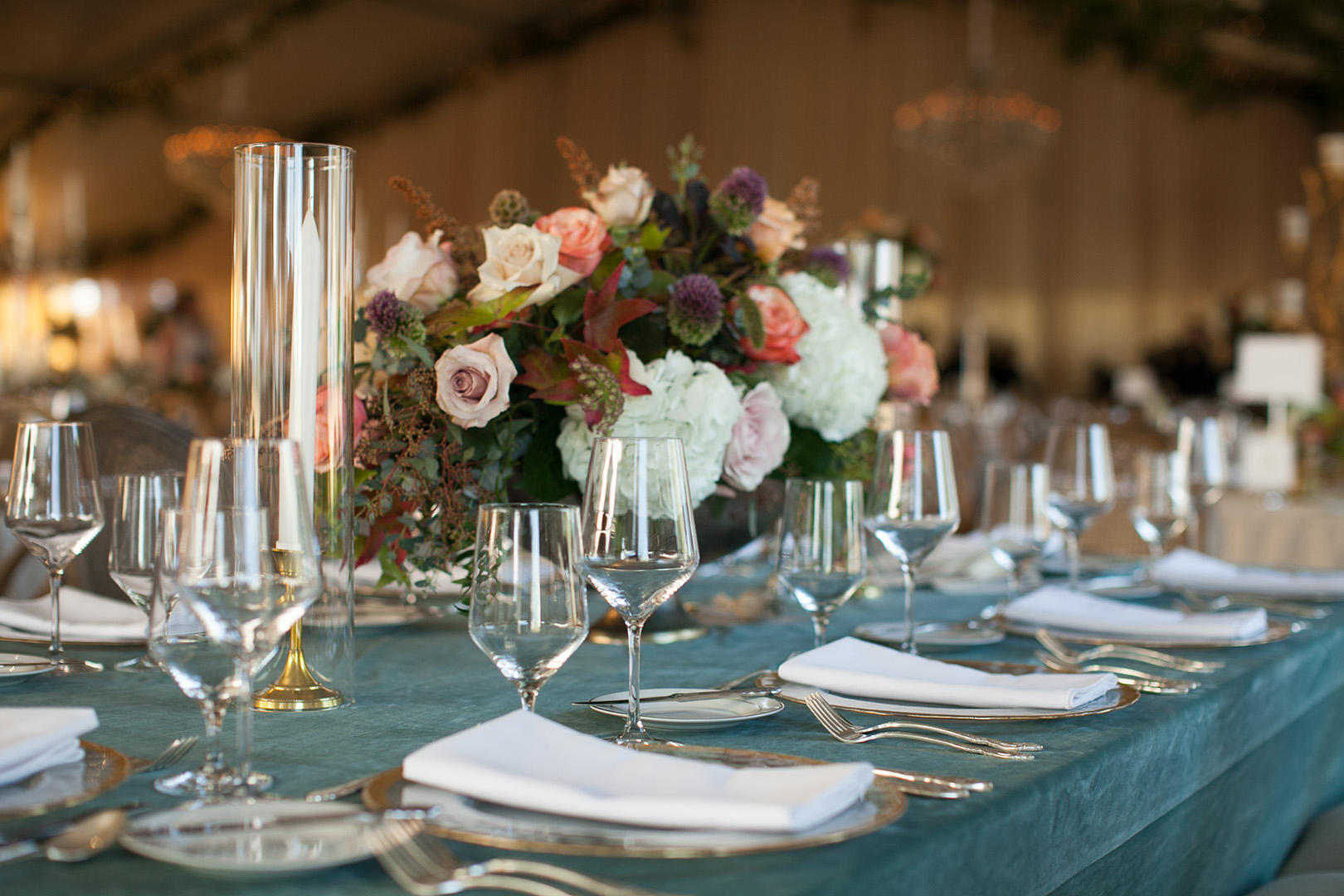 Photo | Phindy Studios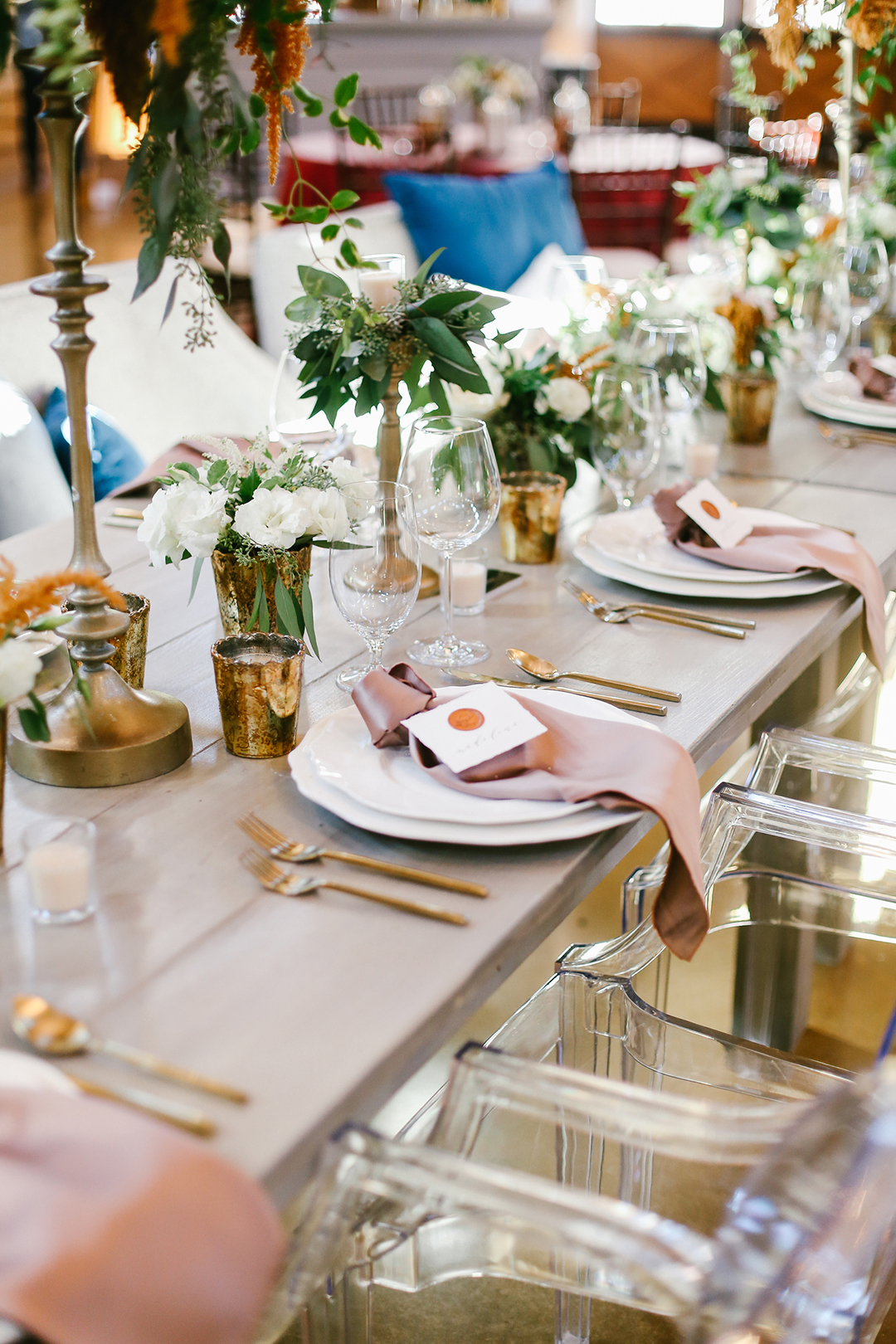 Photo | Jenna Henderson
Loving these season-less event design ideas? Contact our team for more timeless inspiration and rentals for your wedding or event!
TAGS | Southern Events Party Rental, Southern Events Party Rental Company, Southern Events Rental, classic event rentals, classic event style, classic southern wedding, farm, farm table rentals, farm to table, farm wedding, neutral event rentals, southern event rentals, timeless event rentals, timeless event style, timeless southern wedding, timeless southern wedding style
FEATURED RENTALS | Saylor Velvet Sofa, Saylor Velvet Chairs, Ocean Blue Velvet Linens, Coronado Salad Plates, Fern Velvet Linens, Farm Tables, Cross-back Chairs, Bentwood Chairs, Kennedy Textured Linens, Artisan China, Athena Gold Rim China, Hamlet China, Ophelia China, Austin Flatware, White Linens, Grey Linens, Grey Goose Linen, Earthen China, Brushed Copper Flatware, Pure Glassware, Henley Grey Velvet Sofa, Adeline Chairs, Echo Silver Mirror Side Table, Sea Glass Velvet Linen
---
15

Nov

Southern Events Products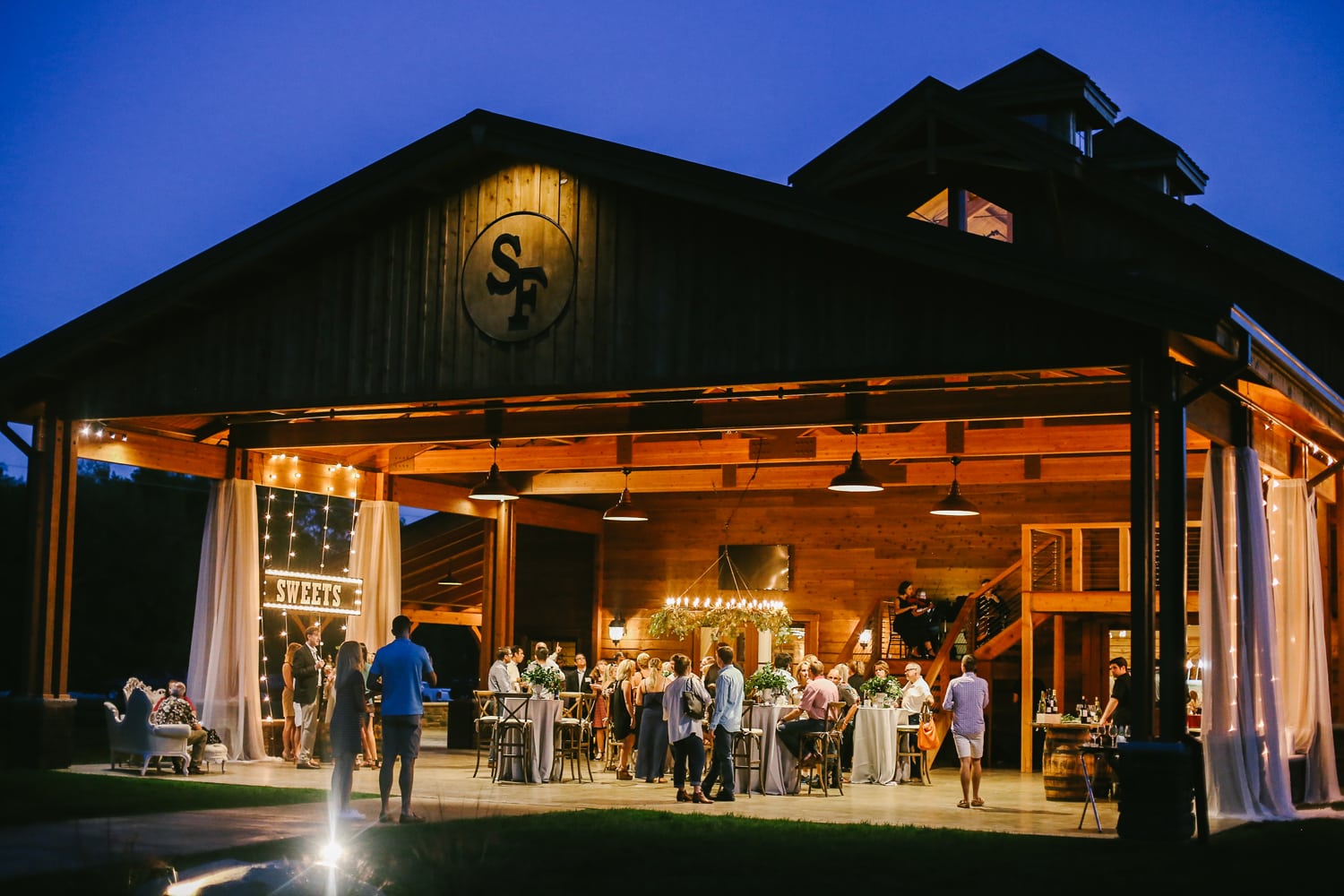 Our event rentals bring any venue to life, and one of our absolute favorites in The Barn at Sycamore Farms. Their state-of-the-art barn at the picturesque Sycamore Farms has all the things your wedding and event dreams are made of! High ceilings, a stunning chandelier, rustic touches, two levels, beautiful Tennessee landscape, and heat and air conditioning!
Perfect for couples or companies expecting upwards of 300 guests, this sprawling venue has enough space for even the largest non-profit fundraisers. Maxing out at 400 people, this venue brings luxury to barn weddings – and we love it! Southern Events Party Rental has been honored to bring our distinct rentals to bring this space to life – from our Lounge Furniture to classic Chiavari chairs, we love bringing our event rentals to the barn at Sycamore Farms.
Scenic Outdoor Spaces
Who doesn't love our Tennessee sky? Let your guests enjoy all that our Southern landscape has to offer with scenic outdoor spaces surrounding Sycamore Farms. Hosting a ceremony? There are 3 different locations to say "I do" and plenty of space for all the seating you require!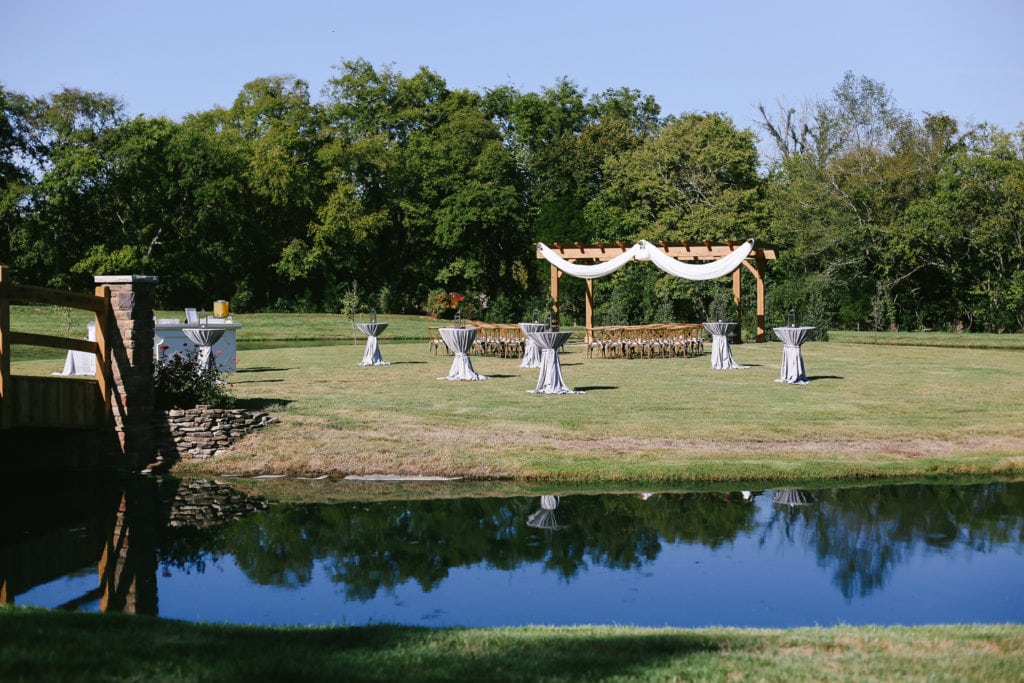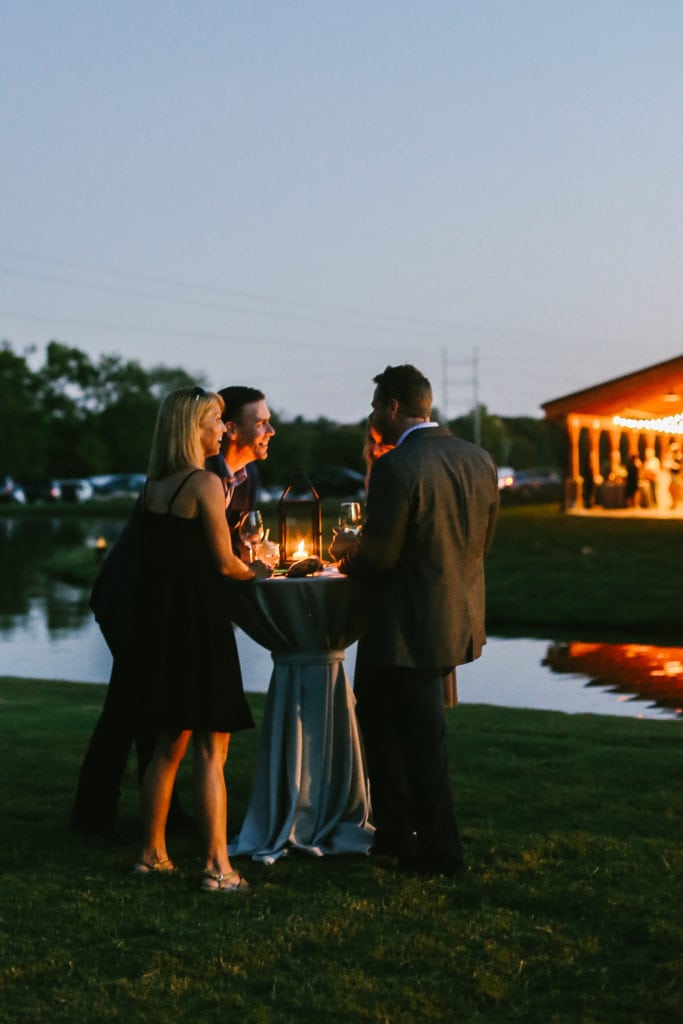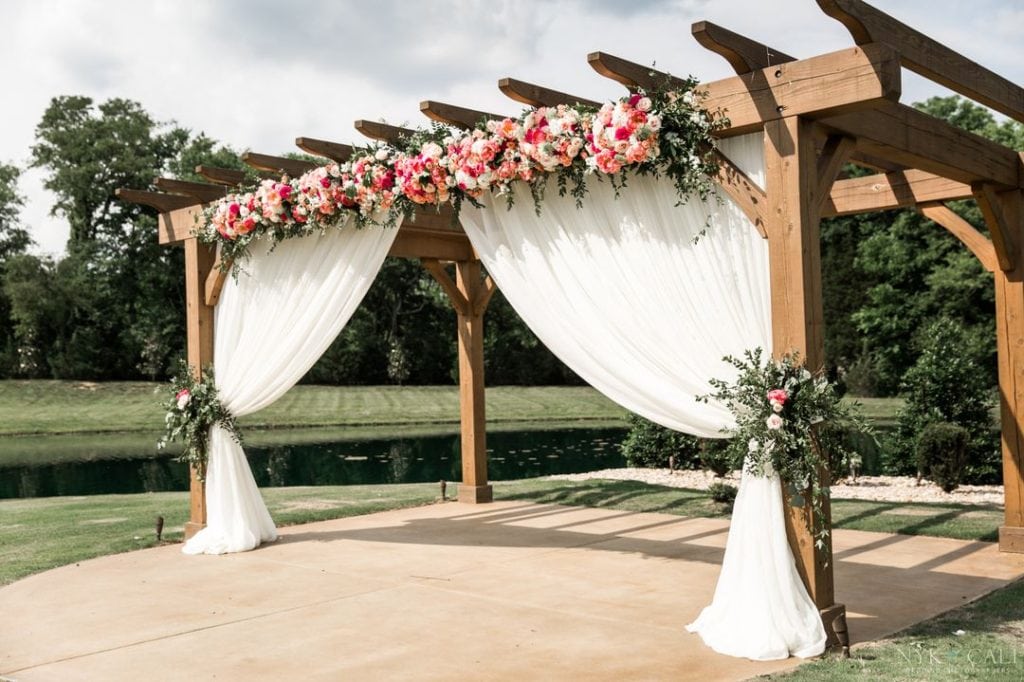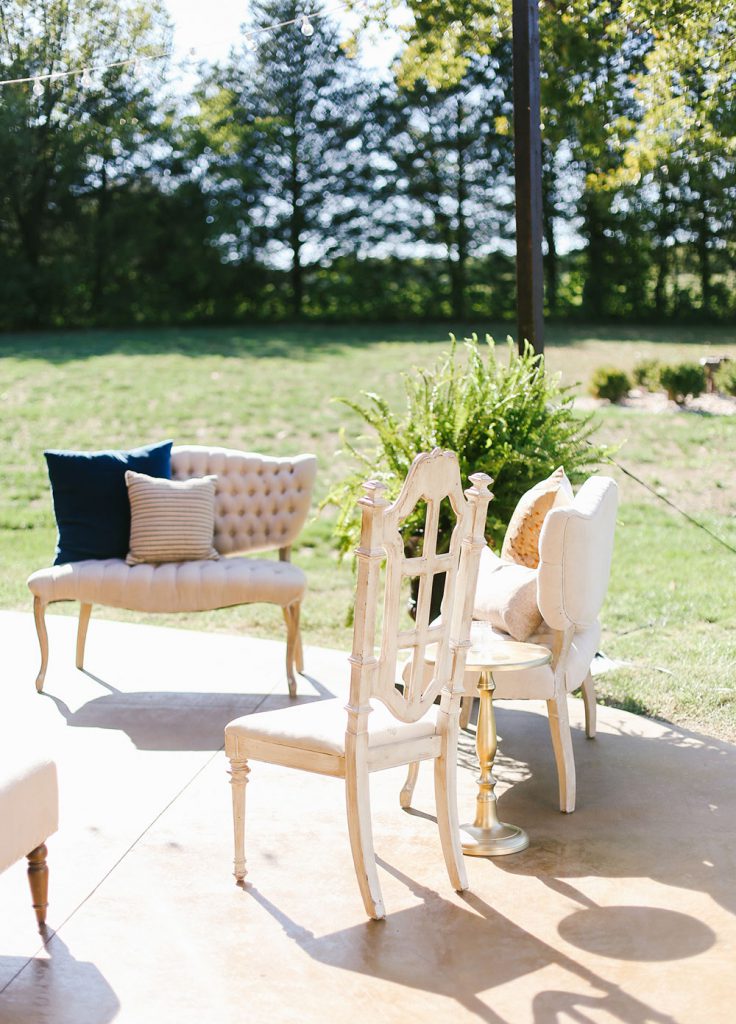 Oversized Patio
Let your guests enjoy the outdoors while still getting modern amenities. We love that Sycamore Farms has an oversized patio, where guests can find shade on warm days or stay close to the heat on cooler evenings. And this large area gives couples and party planners an extra space to play with – we love seeing how everyone designs this area differently. From lounge furniture and whiskey barrel bars to extra dinner seating, you've got to love all the extra space this oversized patio gives!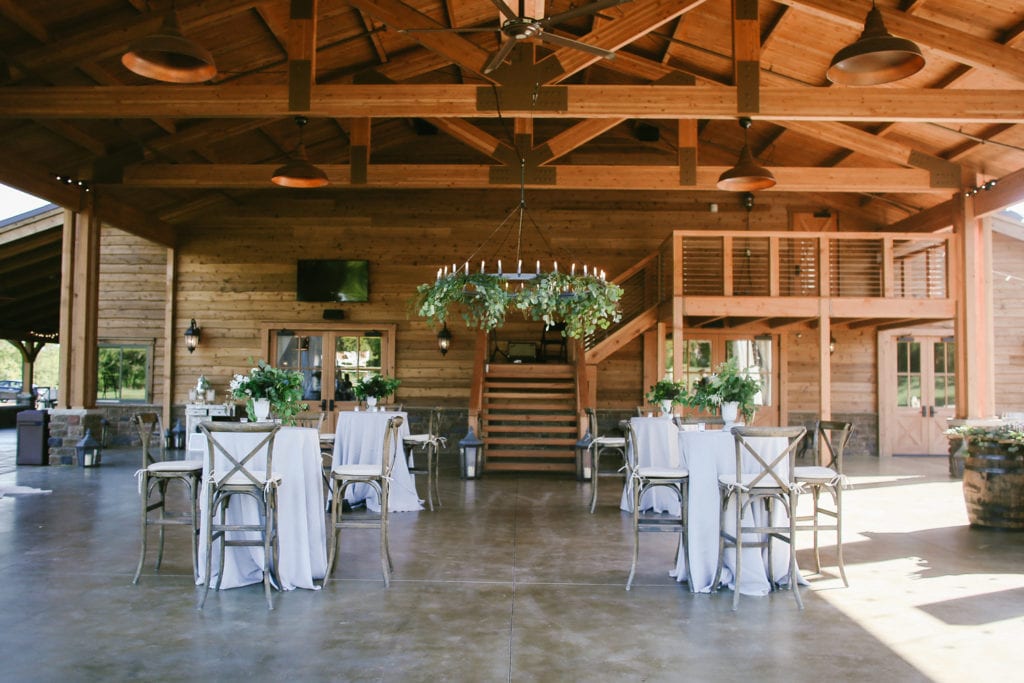 A Luxury Barn
This modern-meets-rustic barn lends its beauty to any kind of event, from large fundraising events to the sweetest weddings. With a stunning chandelier and gorgeous wooden beams, Sycamore Farms certainly takes the idea of a barn wedding to a whole new level!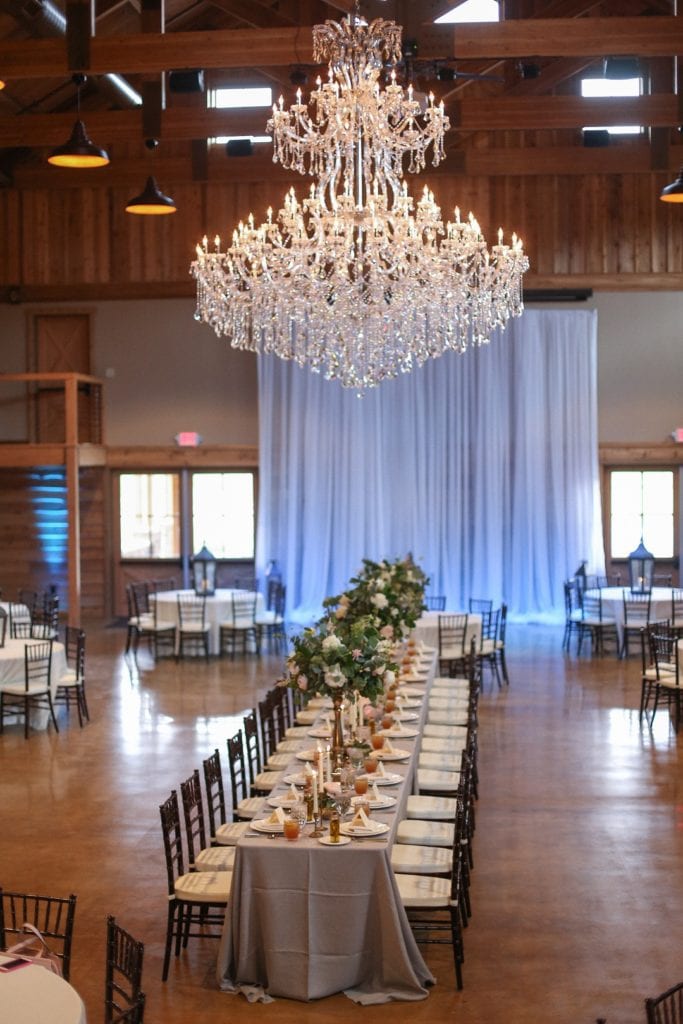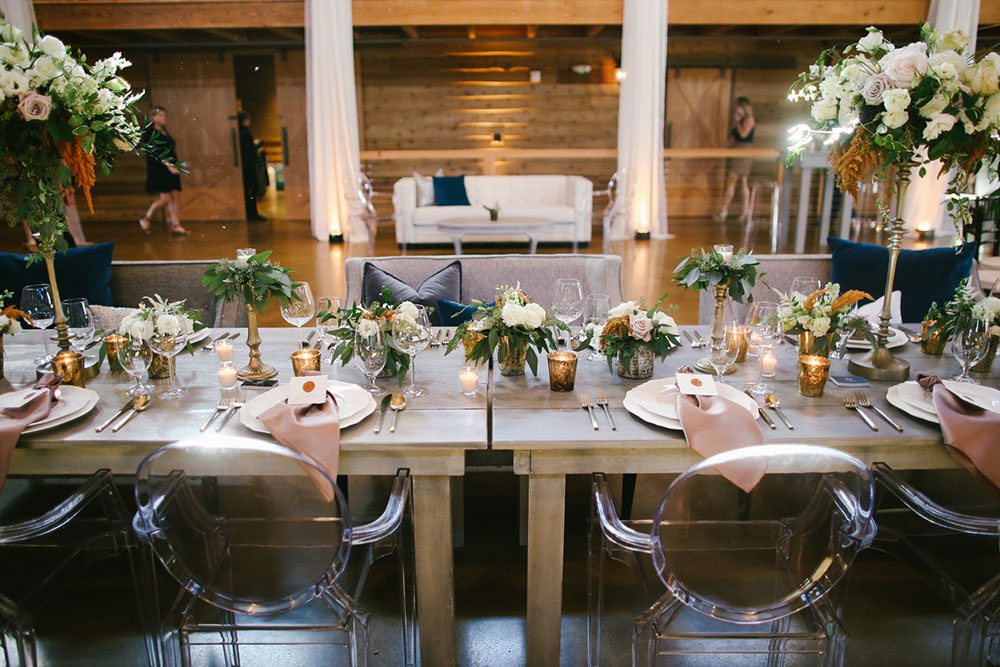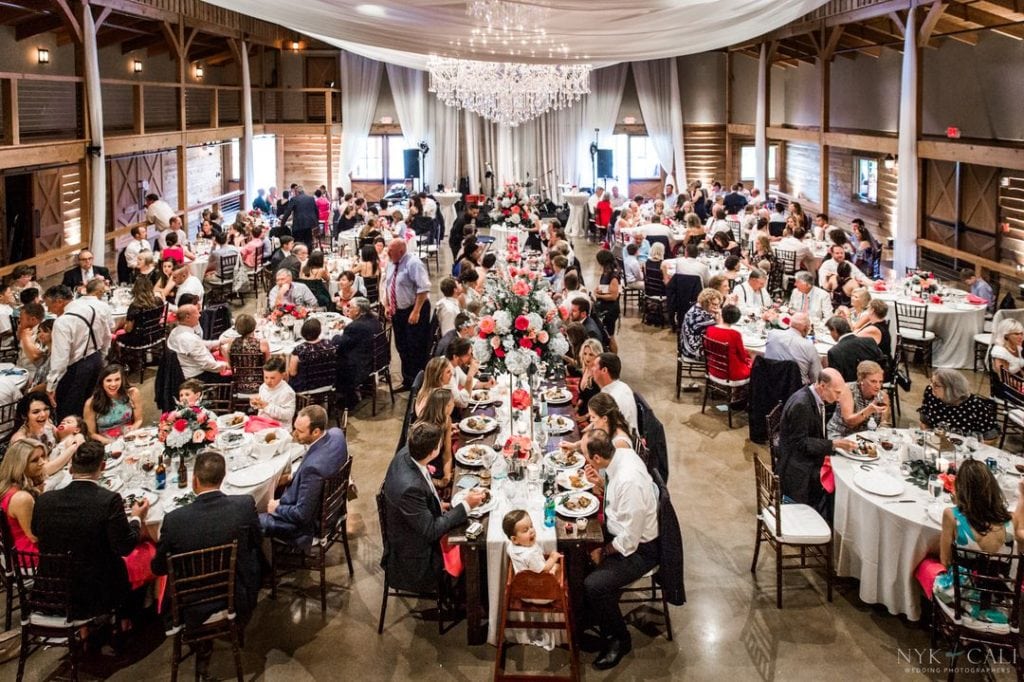 If you're hosting a large event in the Franklin, Nashville, or Middle Tennessee areas the teams at Southern Events Online and Sycamore Farms can bring your desired event to life. Want to learn more? Contact info@southerneventsonline.com to chat today!
TAGS | Event Rentals, Nashville Event Rentals, Nashville Wedding Rentals, Nashville party rentals, Southern Events, Southern Events Party Rental, Southern Events Party Rental Company, Southern Events Party Rentals, Vintage Wedding Decor, franklin events, nashville parties, southern event rentals, southern weddings
FEATURED RENTALS |
---
9

Aug

Southern Events Products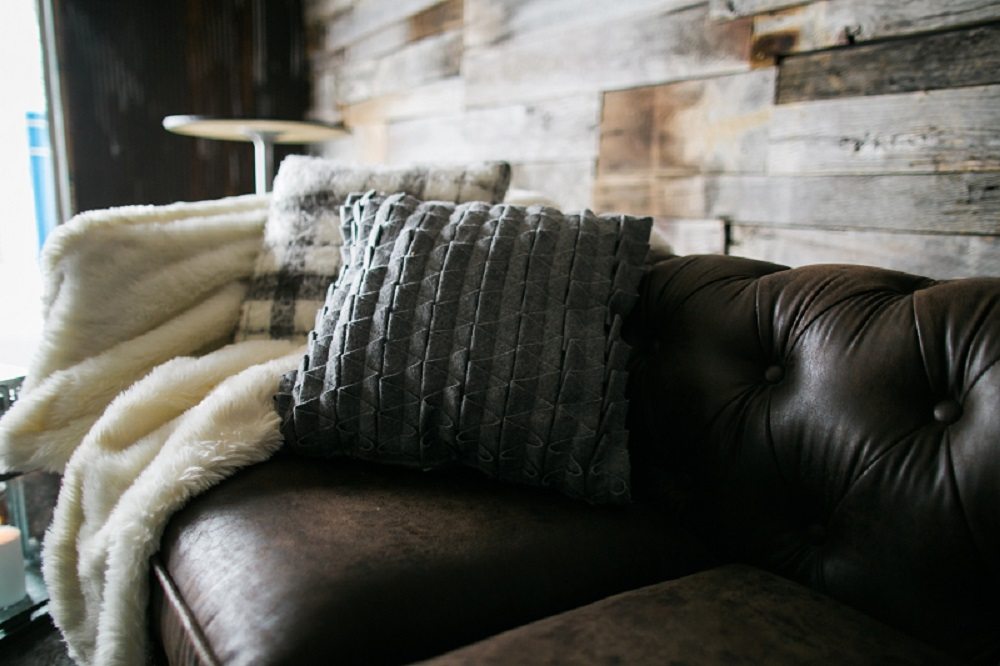 Nashville is nicknamed Music City for a reason – the city is filled with amazing creative voices and so much musical talent! And here at Southern Events, our vast catalog of party rentals helps enhance your chosen design, and for songwriter in the round events, our rentals can help create the relax vibe these private events demand. With dozens of distinct event rentals to choose from, there are so many ways to style a singer-songwriter event in Music City!
Looking to dazzle at your next singer-songwriter event? Southern has all you need for your next Franklin, Nashville or Middle Tennessee event. Reach out to info@southerneventsonline.com to reserve any of the items you see! 
Bennett Couch
The dark leather and tufted details of our popular Bennett Couch is a great event rental for your Nashville songwriter in the round event. The stylish tufting and dark leather finish creates a comfortable seat for guests to relax and take in the music.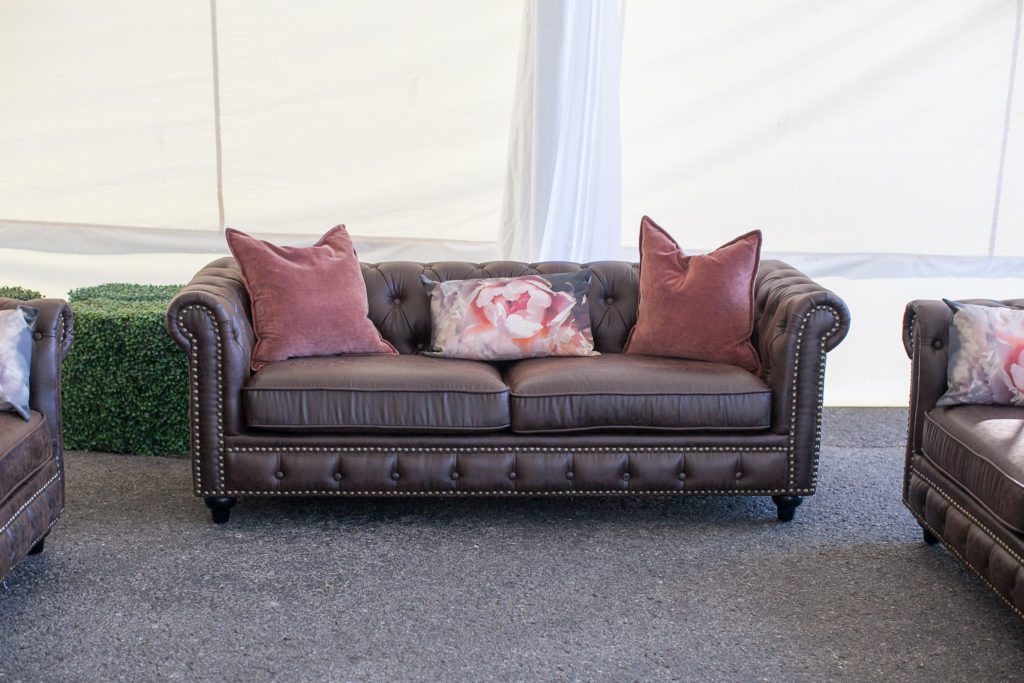 Vintage Rugs
Our Vintage and Cowhide Rugs create a distinct stage or performance area, making it the perfect rental for an intimate singer-songwriter event in the round. As seating surrounds the "stage" area, our Vintage Rugs create a focal point and boho vibe customary of these events.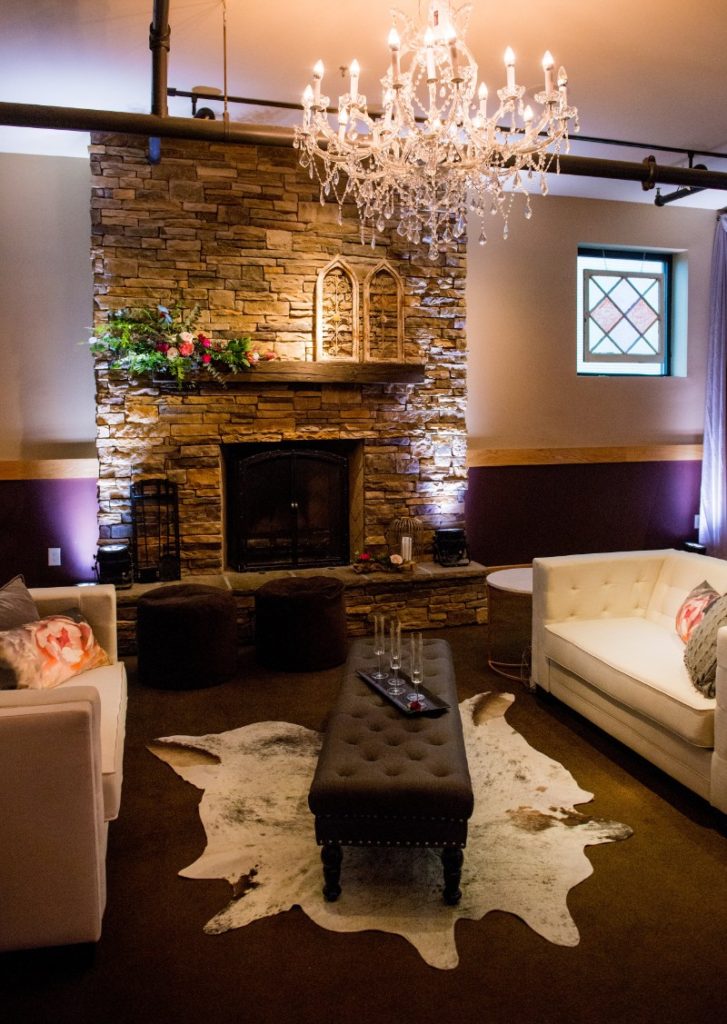 Twila Photography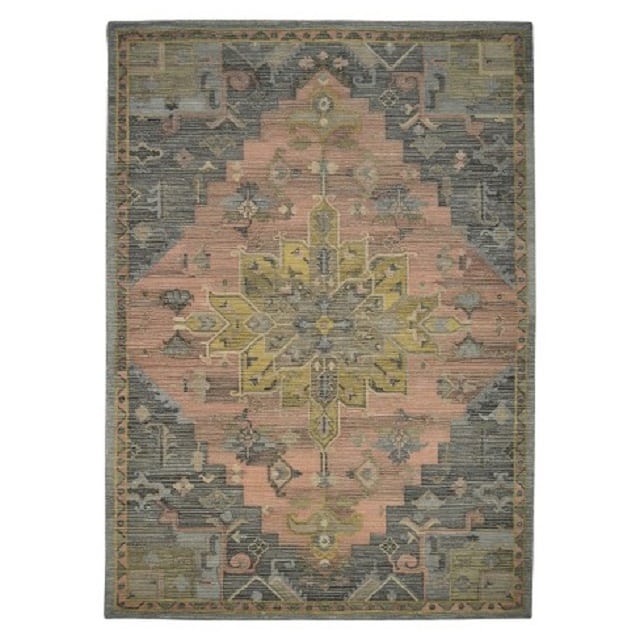 Urban Metal Barstool
Musicians need somewhere to sit, and our Urban Metal Barstool is the perfect solution. Looking unique and industrial, it exudes the perfect city vibe for Music City's best singers and songwriters to showcase their music.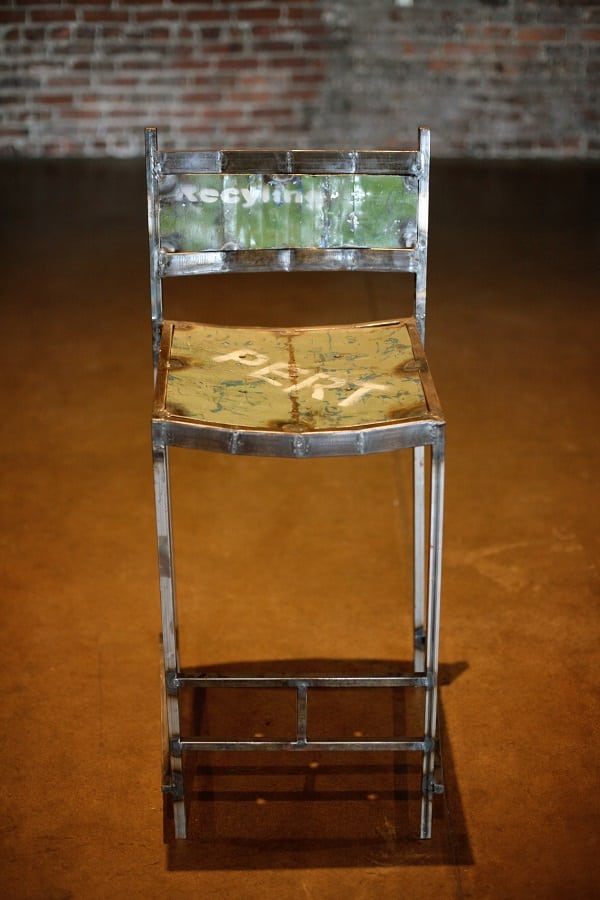 Chocolate Poof
A comfortable addition to a musician's design is our Chocolate Poof.  They match our Leather Bennett Couch, working as an unexpected accent piece while still being functional as another spot to sit or a great place to rest your feet.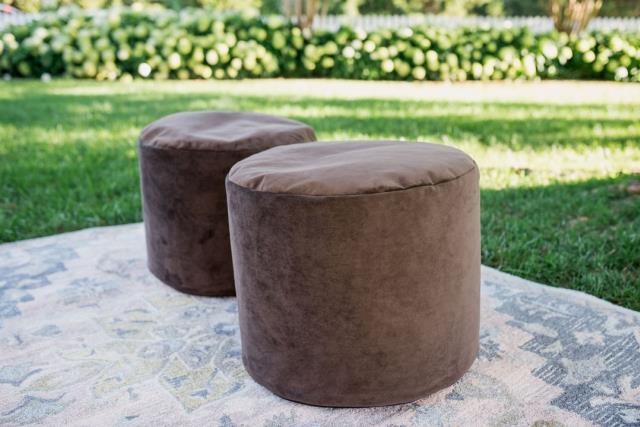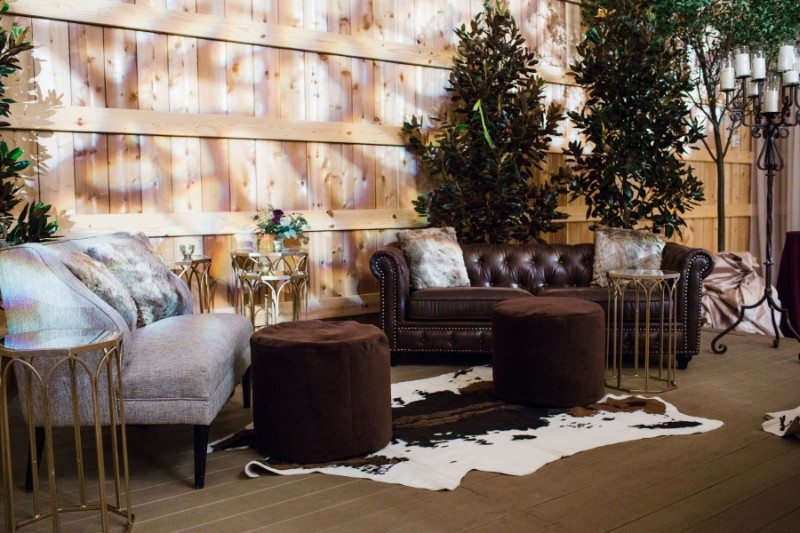 Granger Nesting Tables and Rivet Accent Tables
Great additions to the rustic-artist design are our new Granger Nesting Tables and Rivet Accent Tables. Metal legs and an urban look coupled with a solid wooden top make these rentals architecturally unique while still being functional.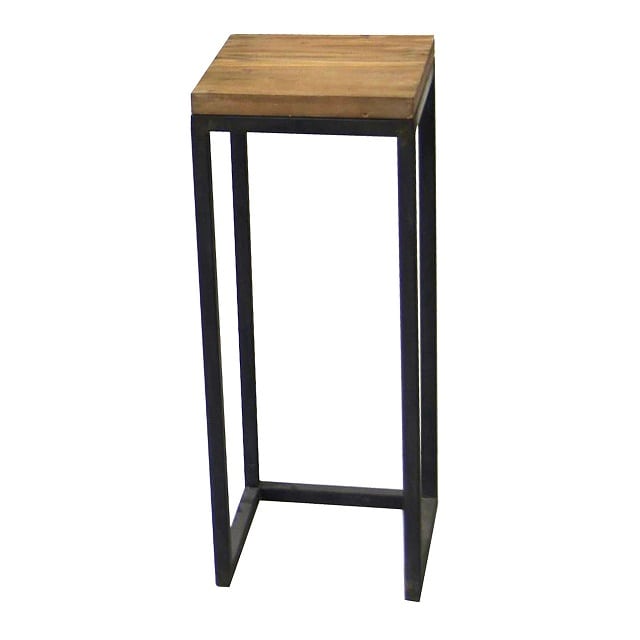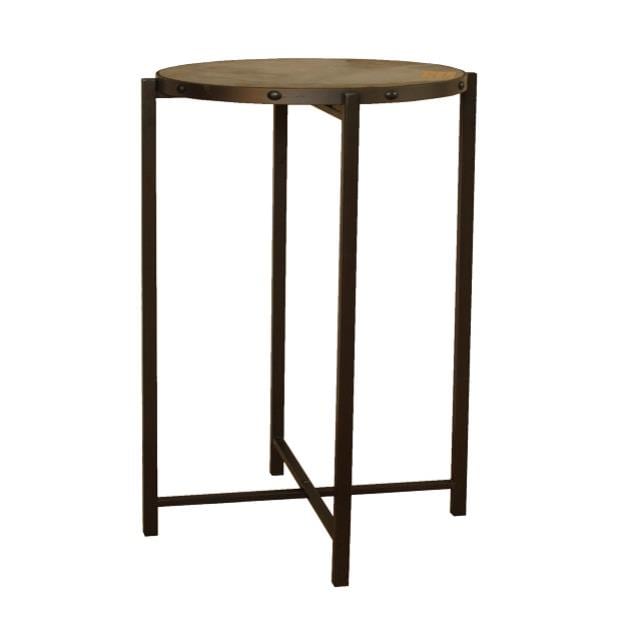 Staging
If you're interested in creating a more traditional stage setting, Southern's Staging rentals are perfect. You can design your venue to elevate the musicians on a true stage and create stadium seating to allow listeners to comfortably view the artists at work.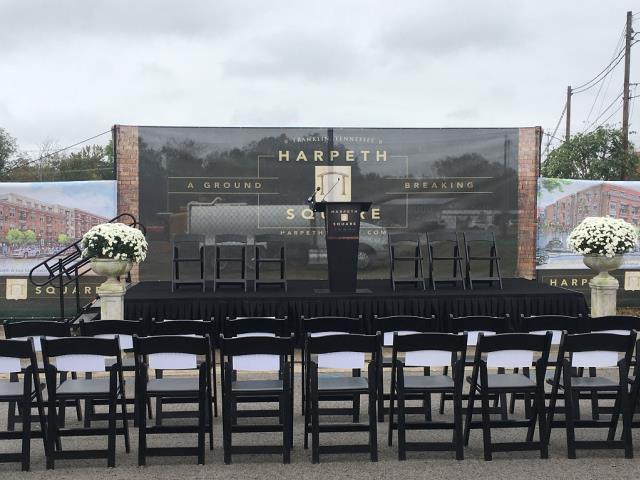 Votive Candles and Lanterns
Nothing sets the mood like lighting! If your Nashville artists are performing an intimate, unplugged set then be sure to create an ambiance that matches. Votive Candles and Lanterns on various side tables, or even on the floor surrounding the stage area are the perfect answer to setting the mood at your Music City event.
Urban Wood Side Table
Musicians will need somewhere to place their water, and guests will want somewhere to set their drinks. The popular Urban Wood Side Table brings dark, rustic wood front and center making it a great addition to your Music City singer-songwriter showcase.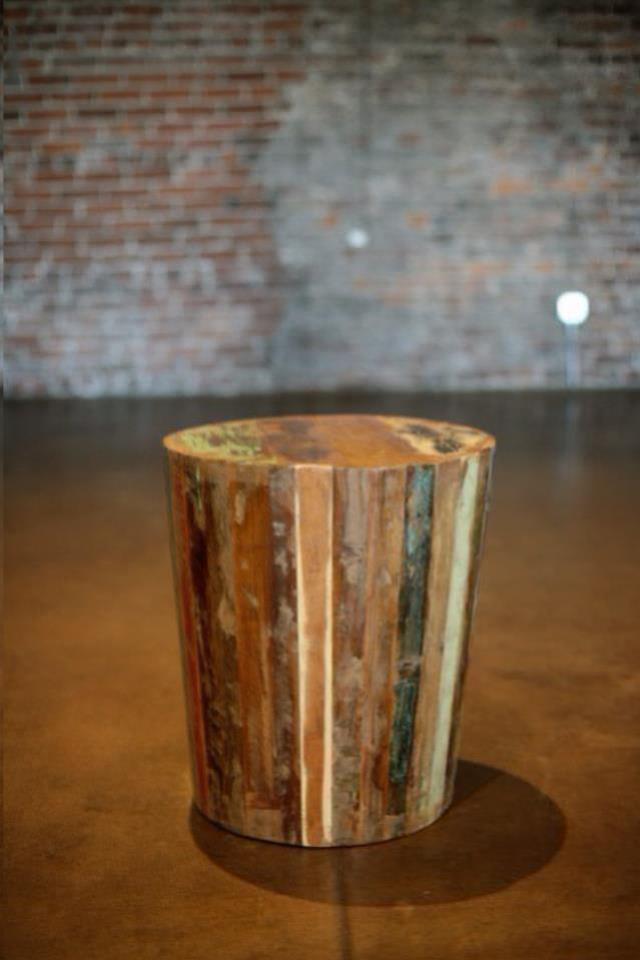 Auditorium Seats
Our Vintage Auditorium Seats create a nostalgic music experience for listeners while retaining that unique Nashville vibe.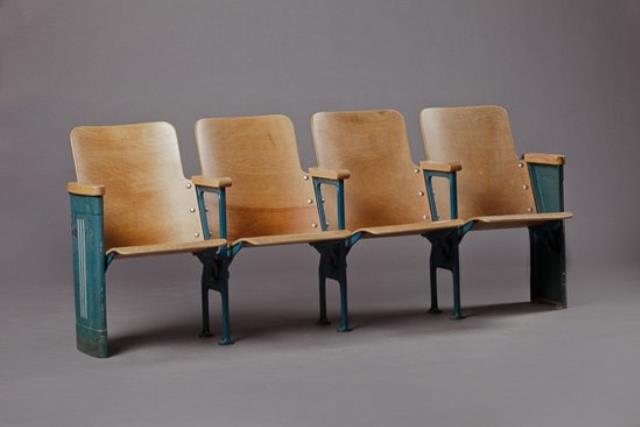 Farm Bistro & Crossback Stools
Give listeners somewhere to sit and enjoy their drinks while taking in the music – our Farm Bistro tables are great high-top tables (perfect for creating stadium seating behind lower couches and sofas), while our Crossback Stools add a rustic Nashville touch to a musical experience.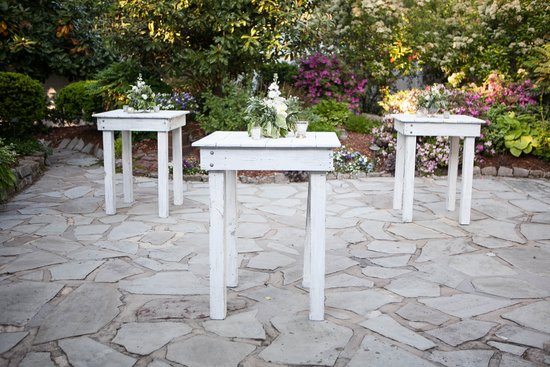 TAGS | Auditorium seats, Bennett Couch, Chocolate Poof, Crossback Stools, Farm Bistro Tables, Granger Nesting Tables, Lanterns, Nashville Event Rentals, Rivet Accent Tables, Staging, Urban Metal Barstool, Vintage Rugs, Votive Candles, franklin tn, music city, nashville music event rentals, nashville music events, singer-songwriter nashville, southern event rentals, southern events online, urban wood sidetable
FEATURED RENTALS | Bennett Couch, Vintage Rugs, Urban Metal Barstool, Chocolate Poof, Granger Nesting Tables, Rivet Accent Tables, Staging, Votive Candles, Lanterns, urban wood sidetable, Auditorium seats, Farm Bistro Tables, Crossback Stools
---
22

Feb

Southern Events Products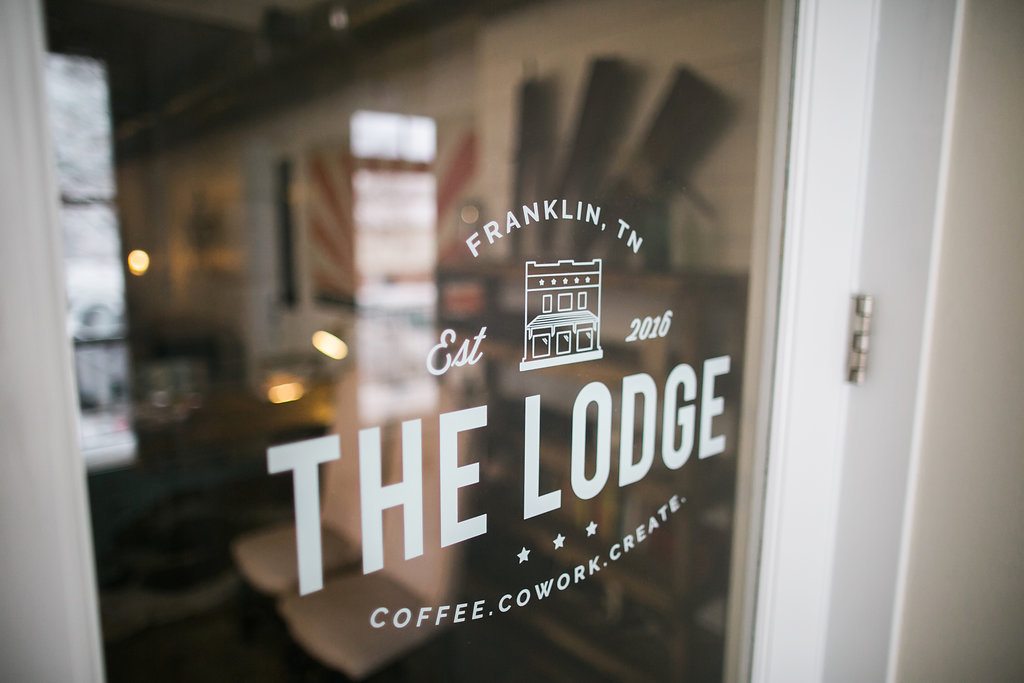 We love when a new space opens its doors here in Franklin, TN, but when new spaces are as beautifully designed as The Lodge our hearts do a little dance! The Lodge in Franklin, TN is a co-working space beautifully designed with high ceilings, modern amenities, and rustic style. With private rooms and an industrial style event space, it's a great location for companies to host gatherings, summits, retreats, or simply get-out-of-the-office meetings.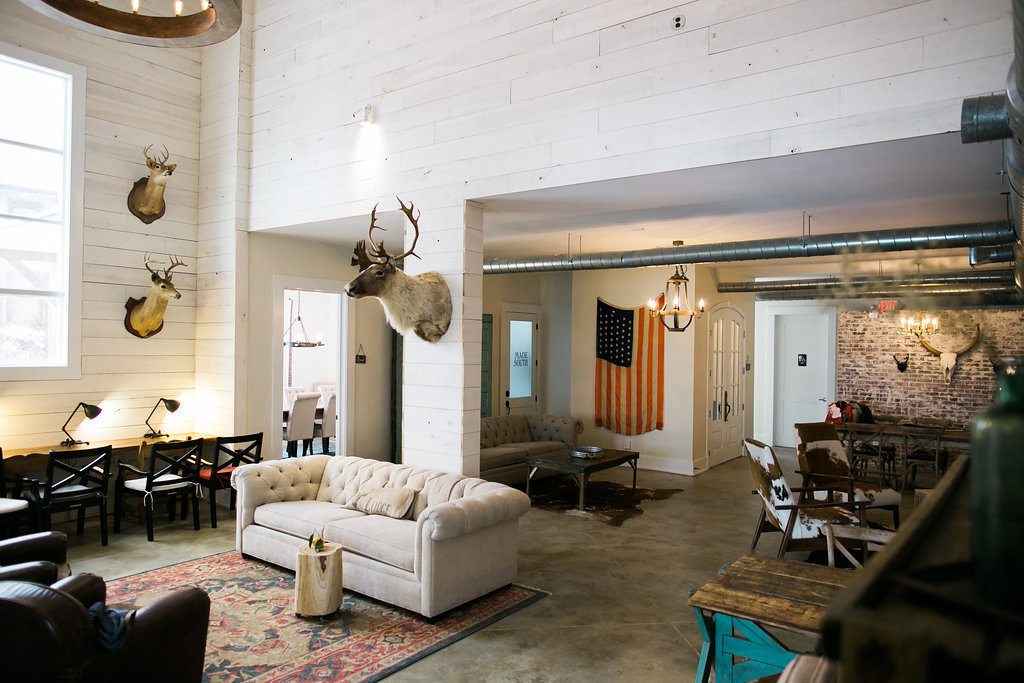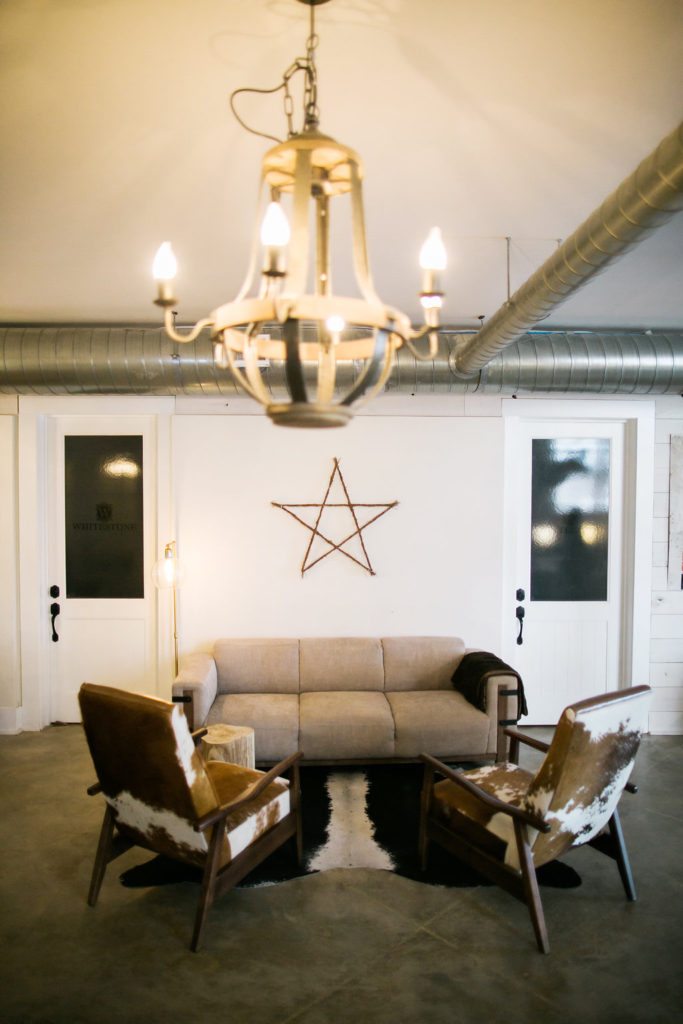 For company cocktail hours, summits, or retreats The Lodge's large event space boasts rustic finishes and large glass garage doors to let in lots of natural light. Adjacent to the co-working space (with smaller private meeting rooms, kitchen and shared co-working room) this space offers a blank canvas for a variety of set-ups including lounges with nearby bar and cocktail tables or styled dining table for guests to gather.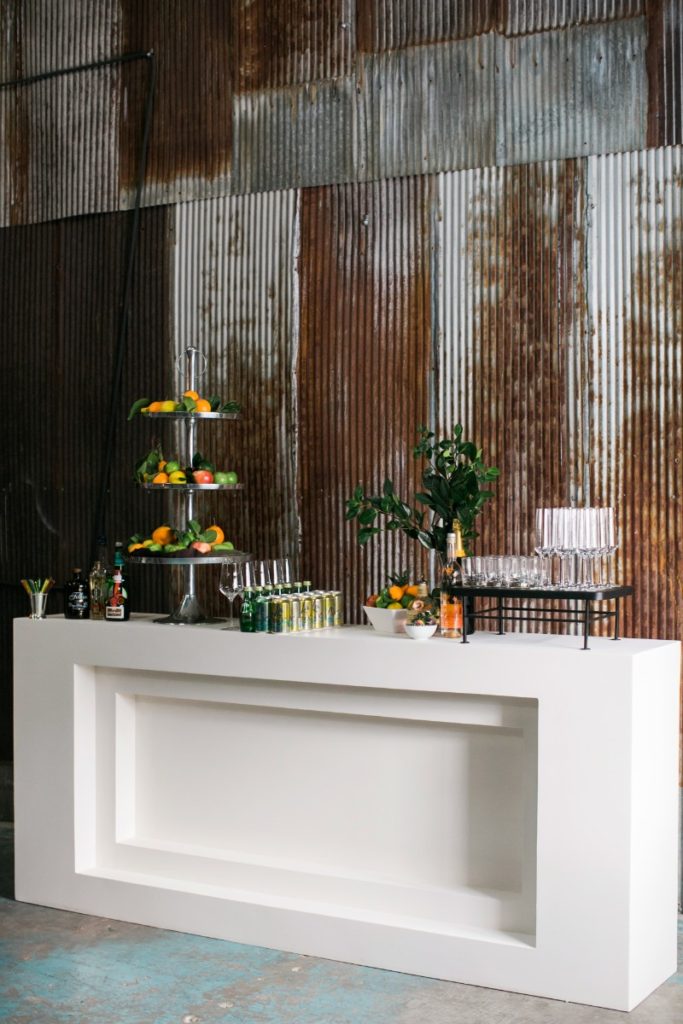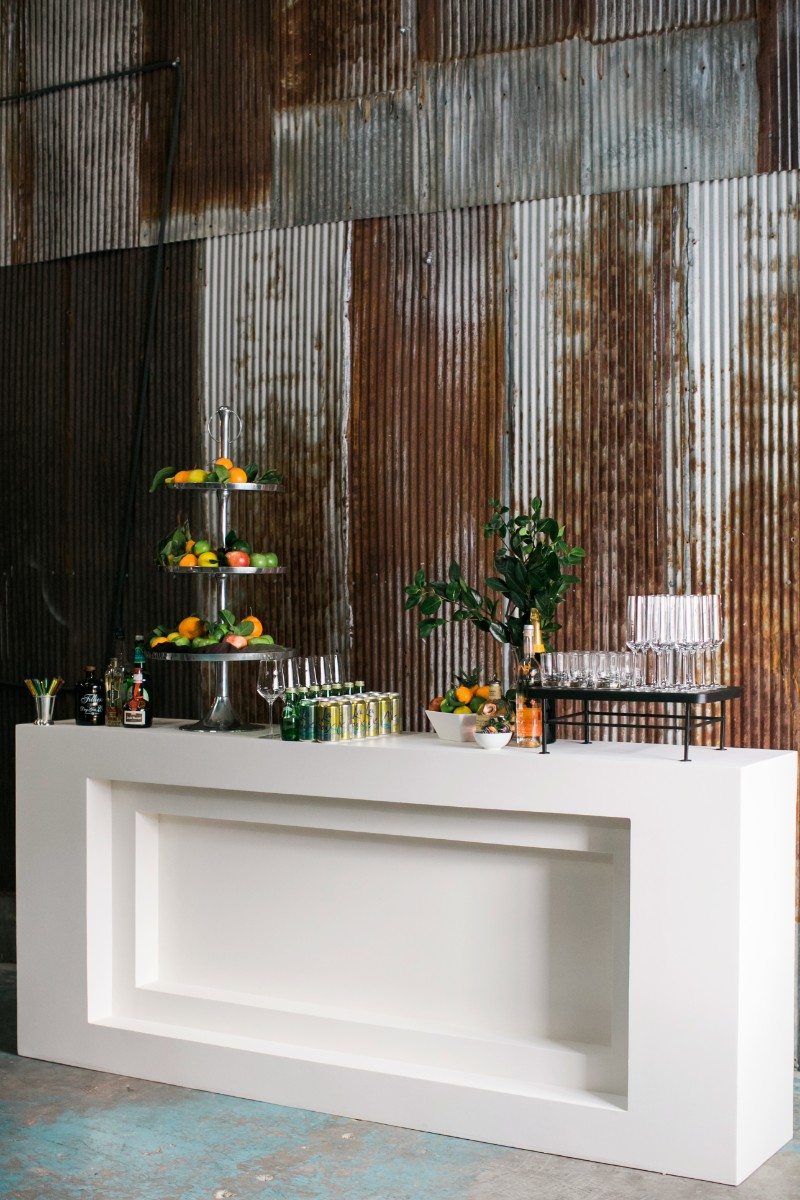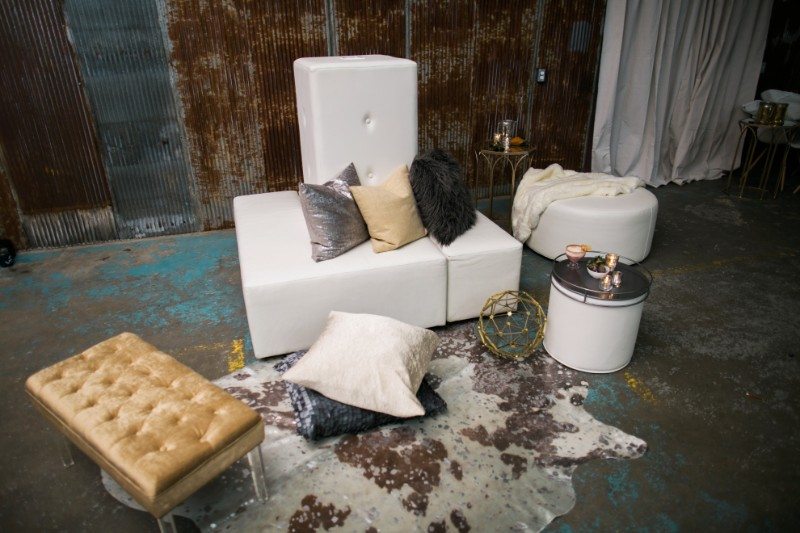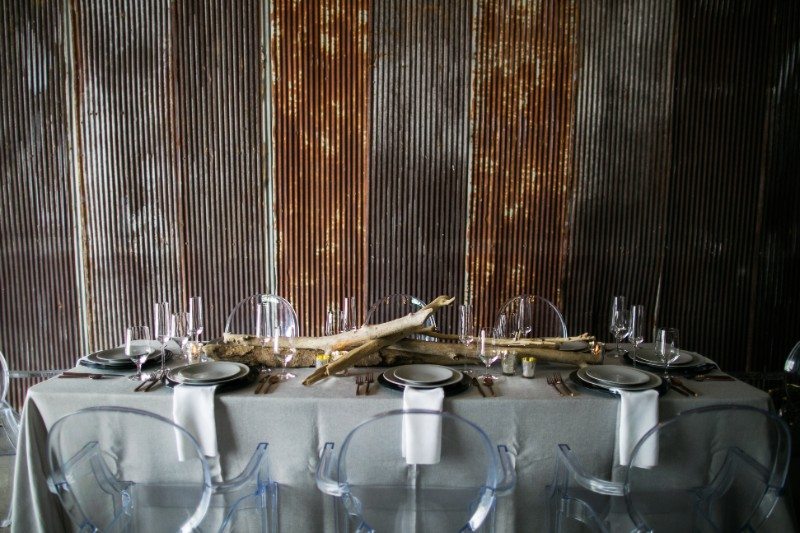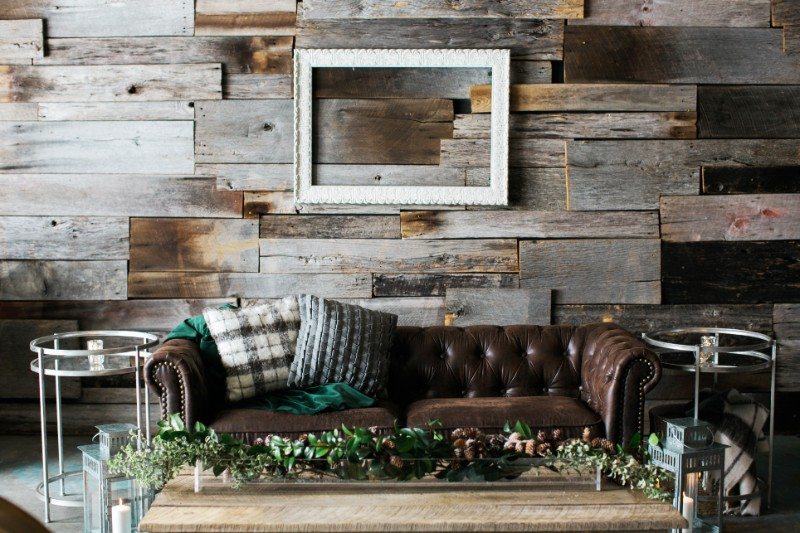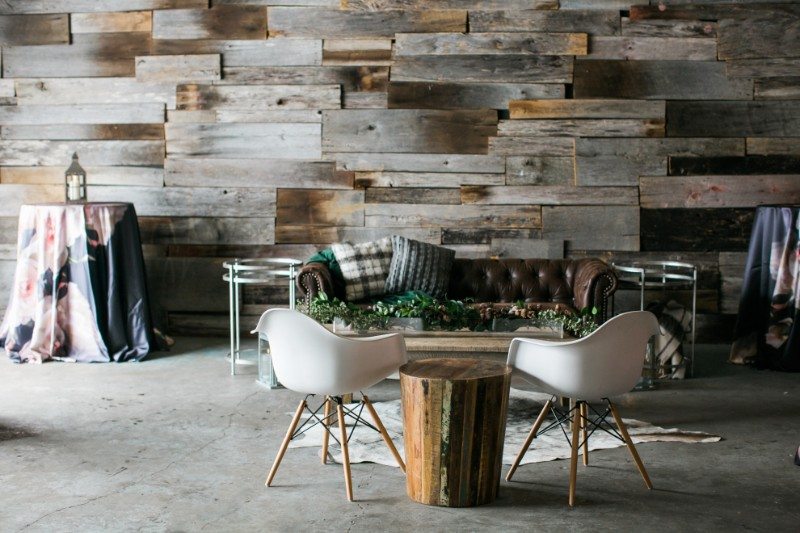 Meetings at The Lodge will benefit from large windows in various private rooms, making sure that attendees feel the refreshing energy of the sunlight while still having everything they need to get work done. We added a collection of our vintage chairs to the farmhouse table, plus our unique Sunny Rolling Cart to give this meeting space an inspiring pop of color. Built-in whiteboards and high-speed wifi are standard – just add your co-workers and your next big idea!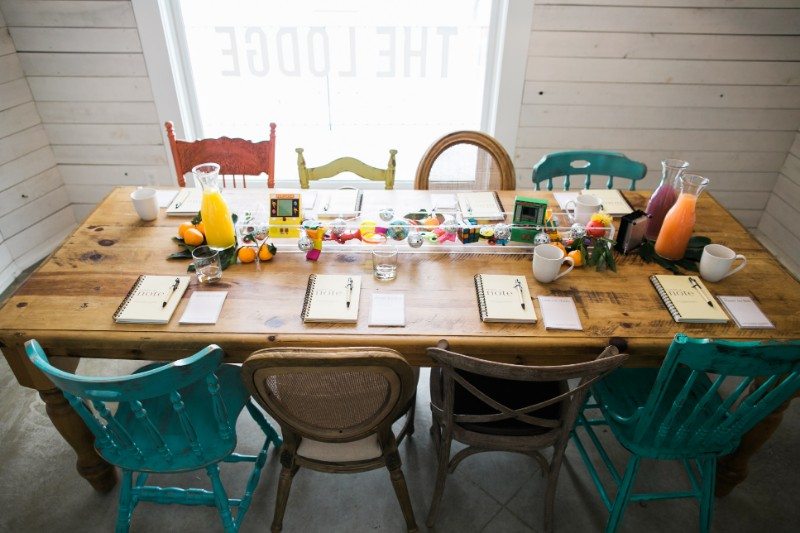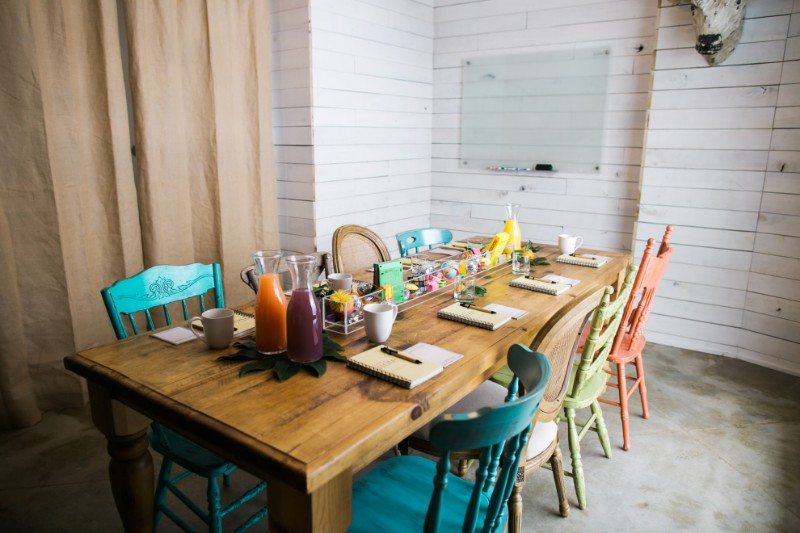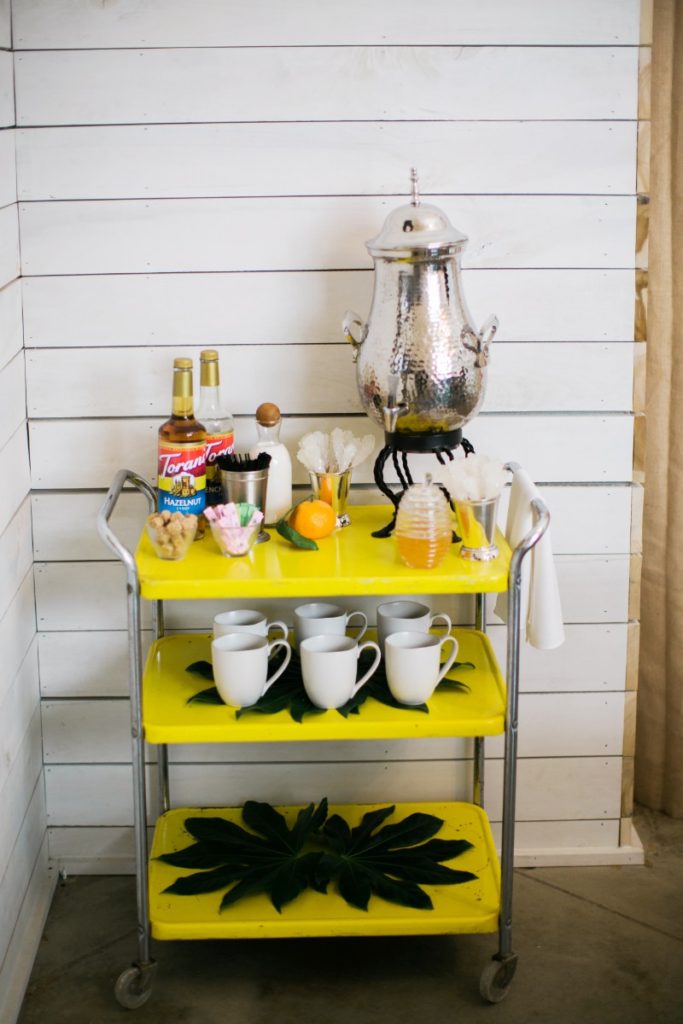 Get in touch with the team at The Lodge to learn more and reserve space for your upcoming event, hello@thelodgefranklin.com. Photos by Jen and Chris Creed
TAGS | Cow hide rug, Cybil Glassware, Harpeth Bar, Mercer L-Shaped Bench, Mercer Leather Tower, Midas Gold Bench, Southern Events, Southern Events Party Rental Company, Vintage Chairs, Vintage Prop Shoppe, meeting event rentals, southern event rentals, southern meetings
FEATURED RENTALS | vintage chairs, vintage prop shoppe, Midas Gold Bench, Mercer Leather Tower, Mercer L-Shaped Bench, Harpeth Bar, Cybil Glassware, Cow hide rug
---
9

Nov

Southern Events Products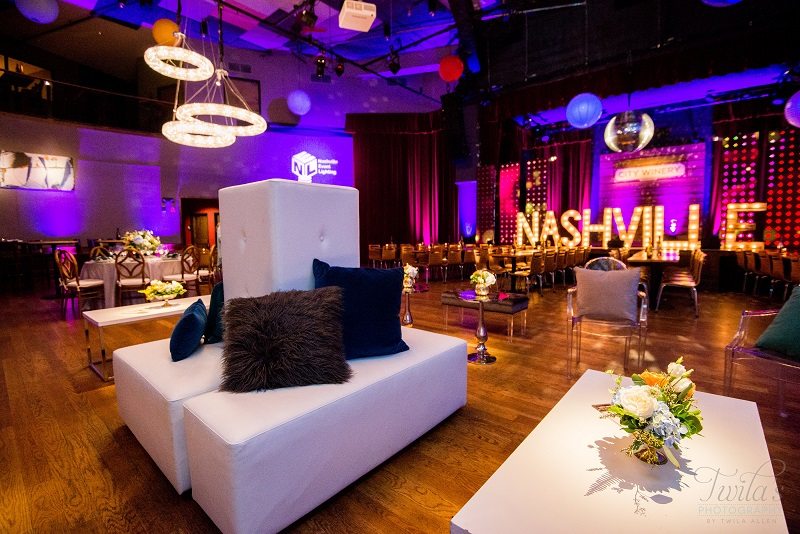 Our most recent corporate event transformed Nashville City Winery's concert and event space into a sleek and sophisticated space for networking over cocktails and dinner. The open house utilized a variety of our comfortable seating options, including the Rhapsody in Blue Side Chairs, our Nickel Grey Bench with acrylic legs, and Ghost Arm Chairs with plush pillows for a stylish lounge area. Seating was accented by our white and chrome Mykonos Coffee Table and chrome Cece Silver Side Tables, keeping the style sleek and sophisticated.
Our new White Leather Mercer Tower with L-Shaped Benches were highlighted and with good reason.  The "L" Tower is powered, meaning it can be used as a charging station for guests! Busy professionals, who come to corporate events with work still on their minds, love this feature. And giving guests an extra charge surely showcases Southern hospitality – who doesn't appreciate a central spot to charge their phone?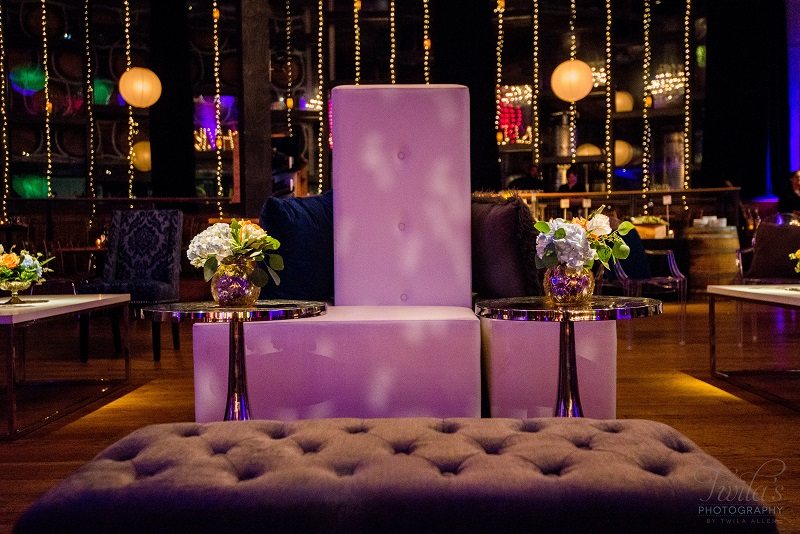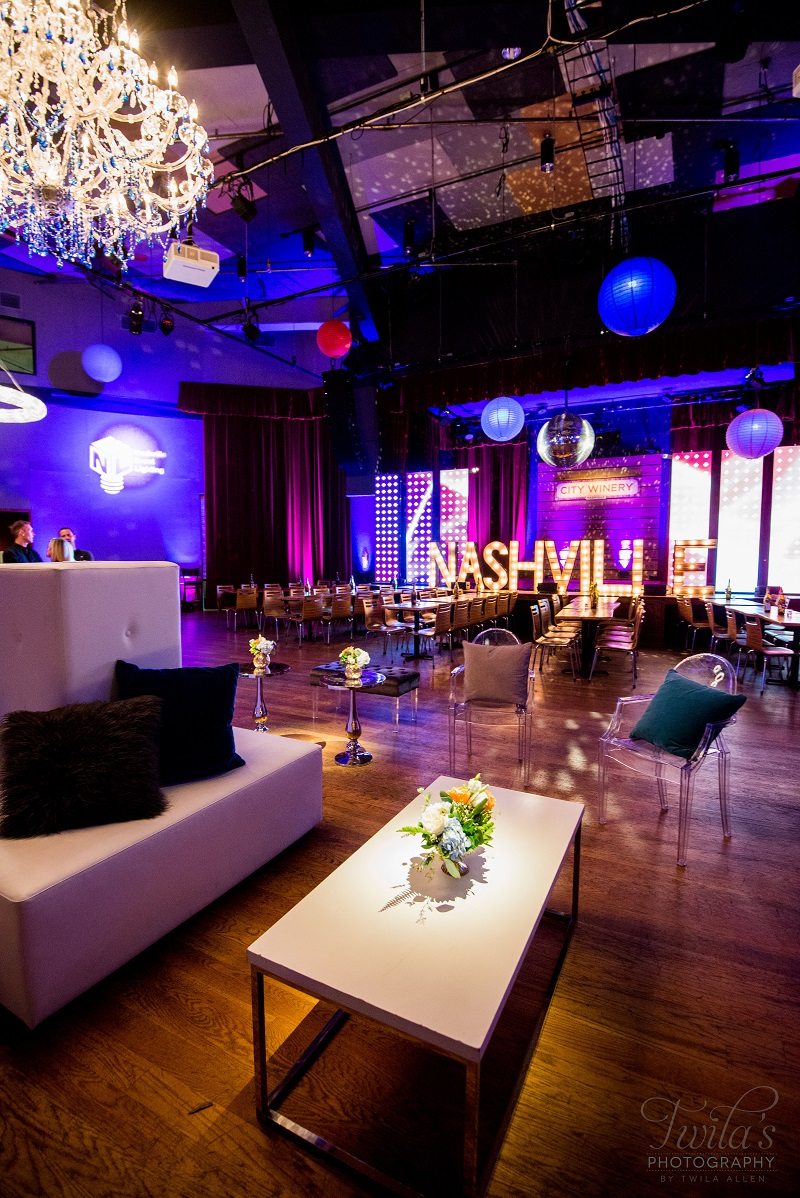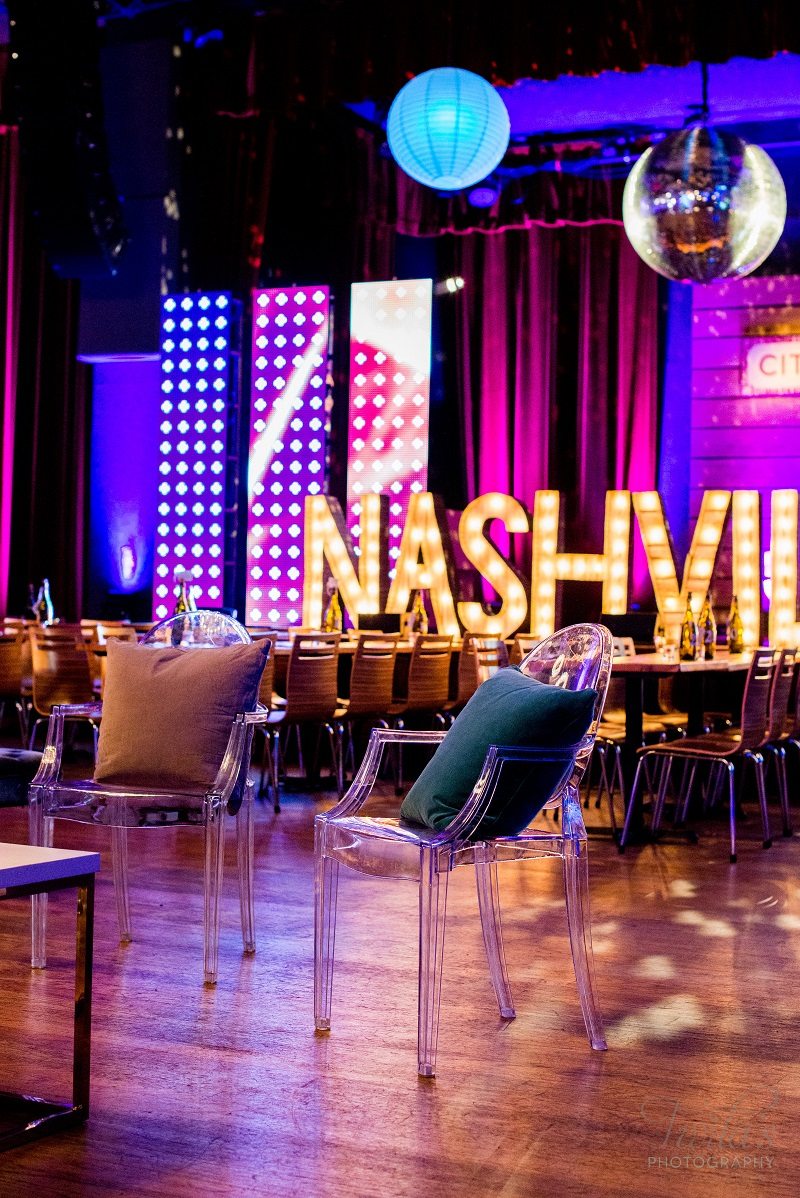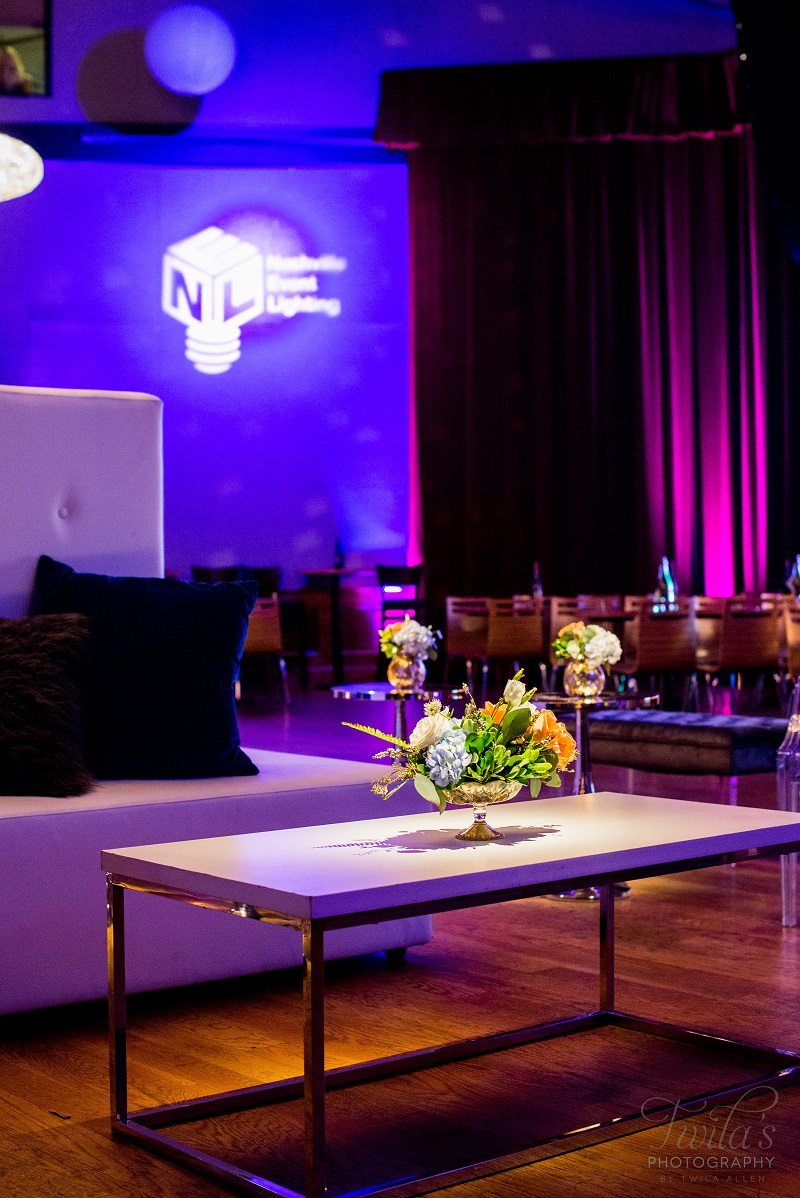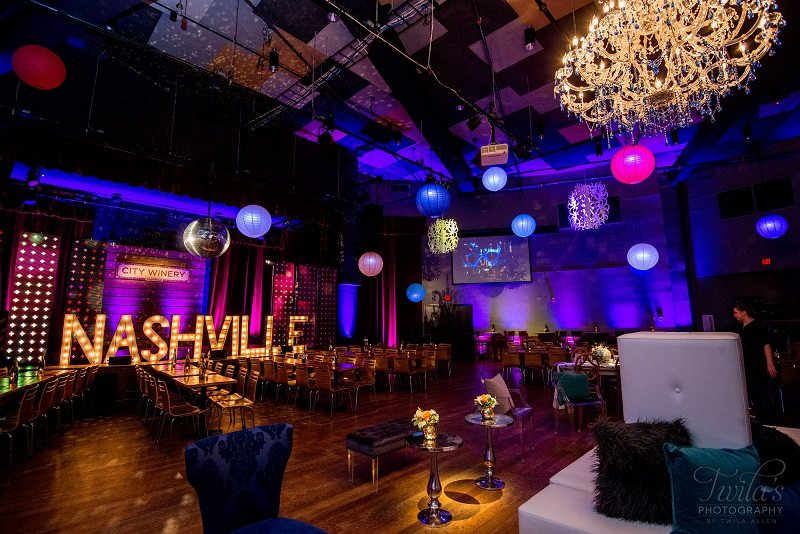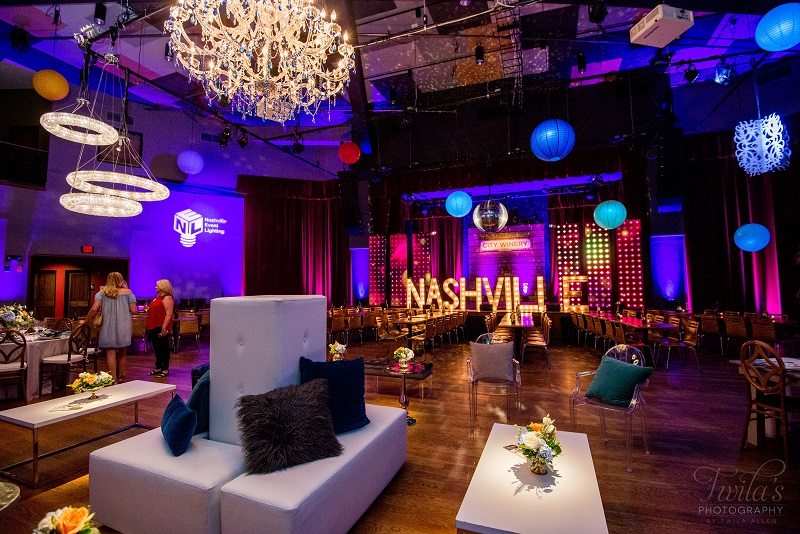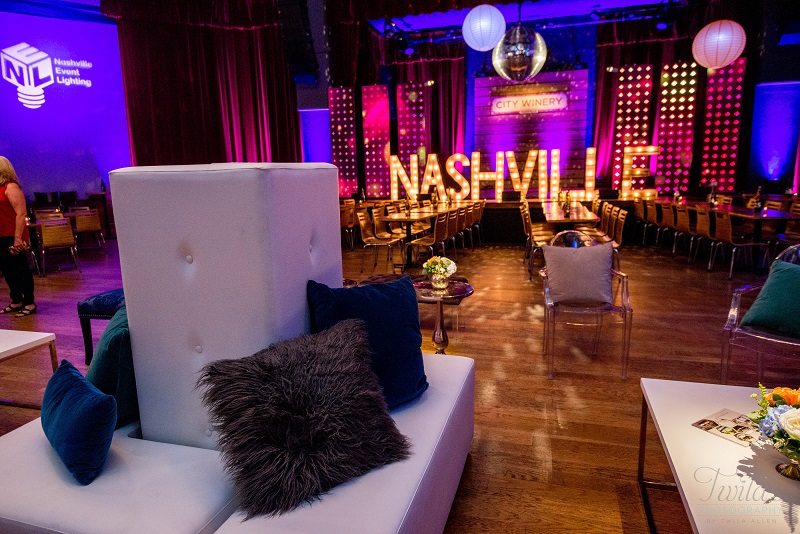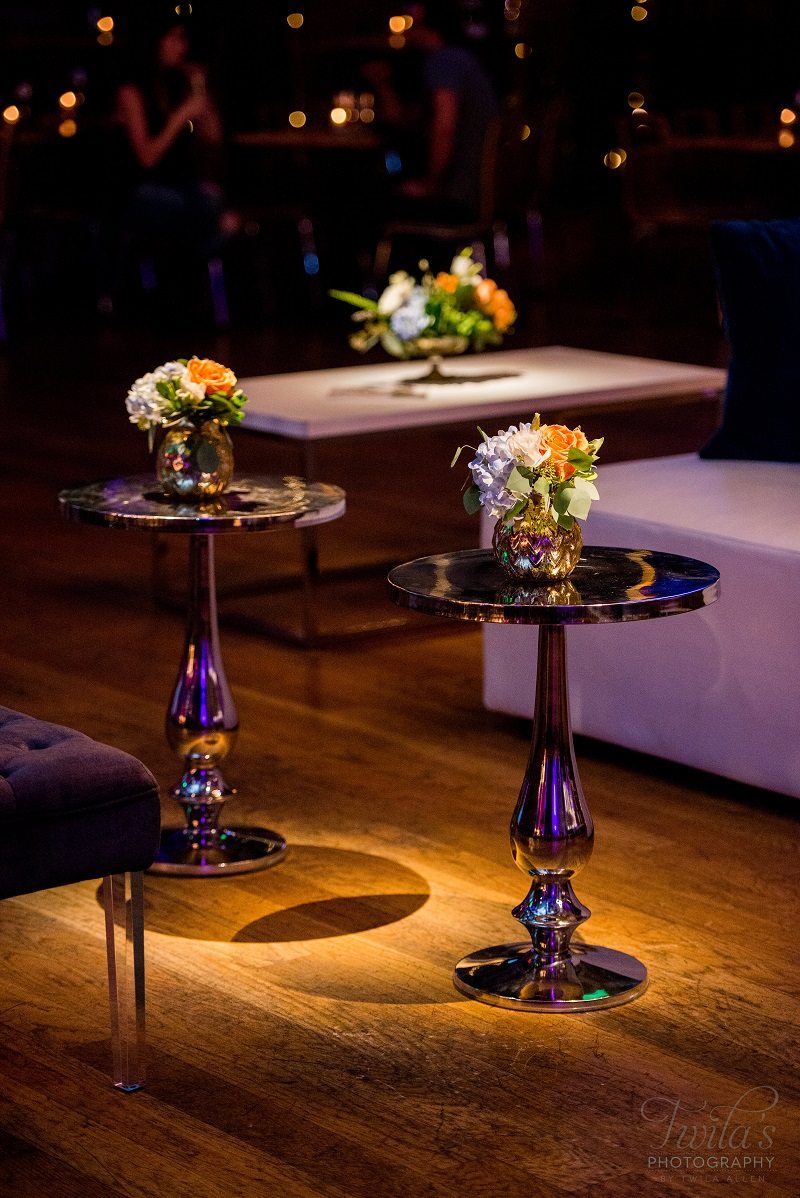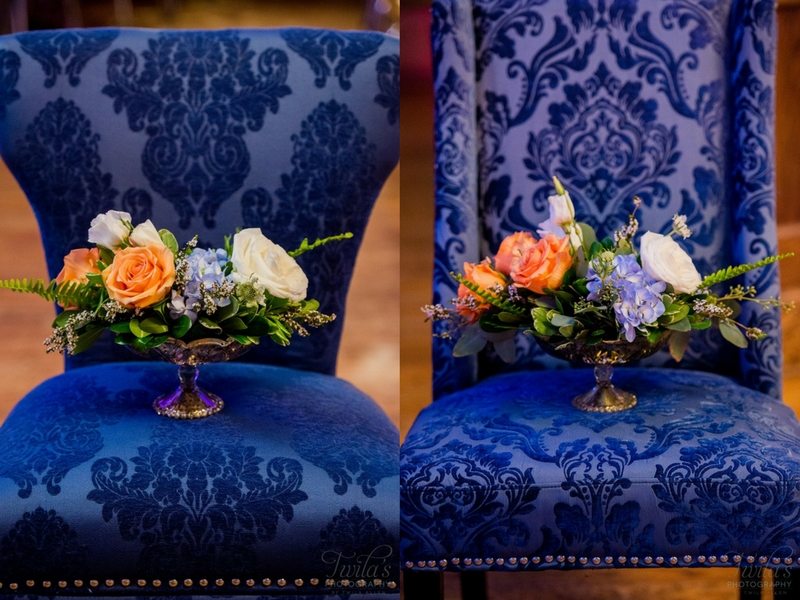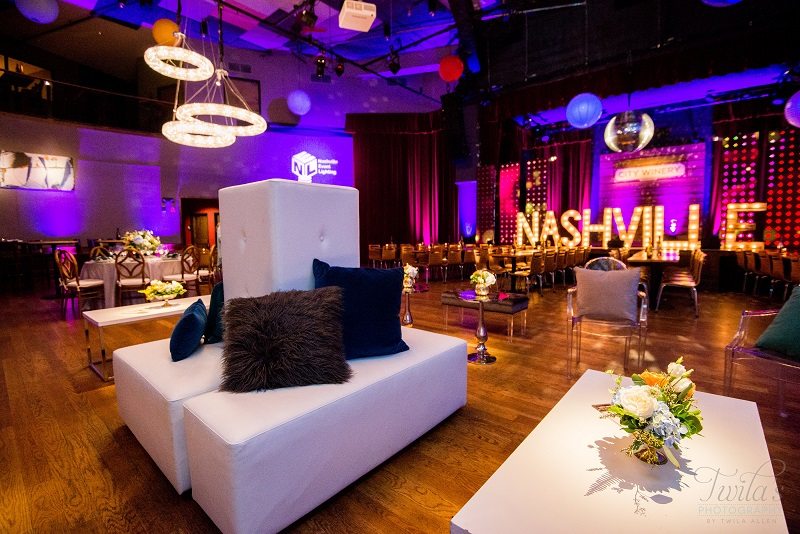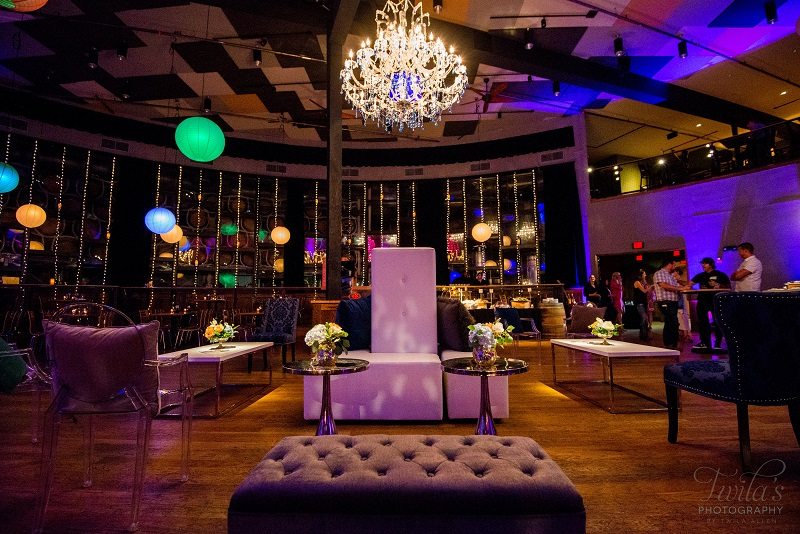 City Winery has tables and chairs of its own so we create a few inspiration tables for guests These paired the ever-popular Grayson Farm Tables with Chiffon Runners and the new Harlin Dining Chairs for a sleek and Southern design. Gold Austin Flatware was placed next to Glass Chargers with Gold Rim, along with our Darcy White China dinner plates and our new Gold Accent China Plates in Coronado and Laguna designs.
Shout out to Nashville Event Lighting for heading up the event and their stunning lighting design – it really made the space shine!  And thanks to Twila's Photography for the photos.  Such a wonderful event – we can't wait for all the events City Winery will hold!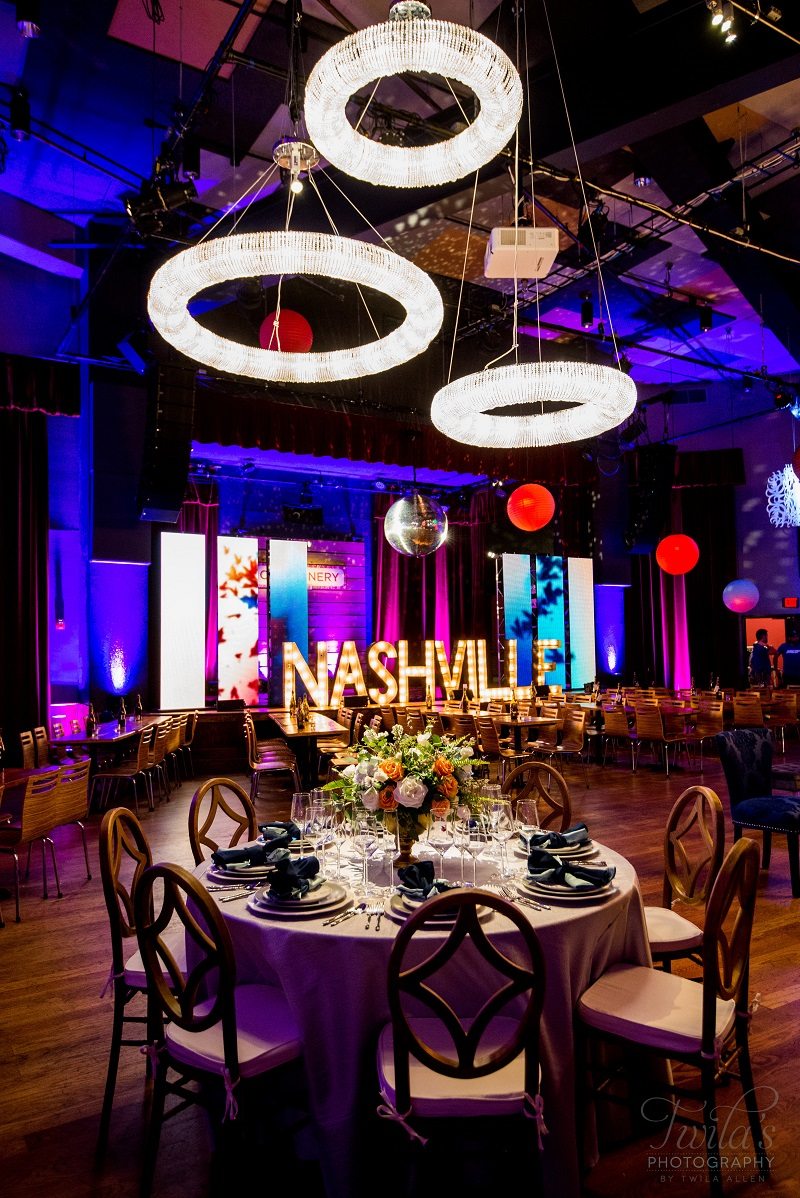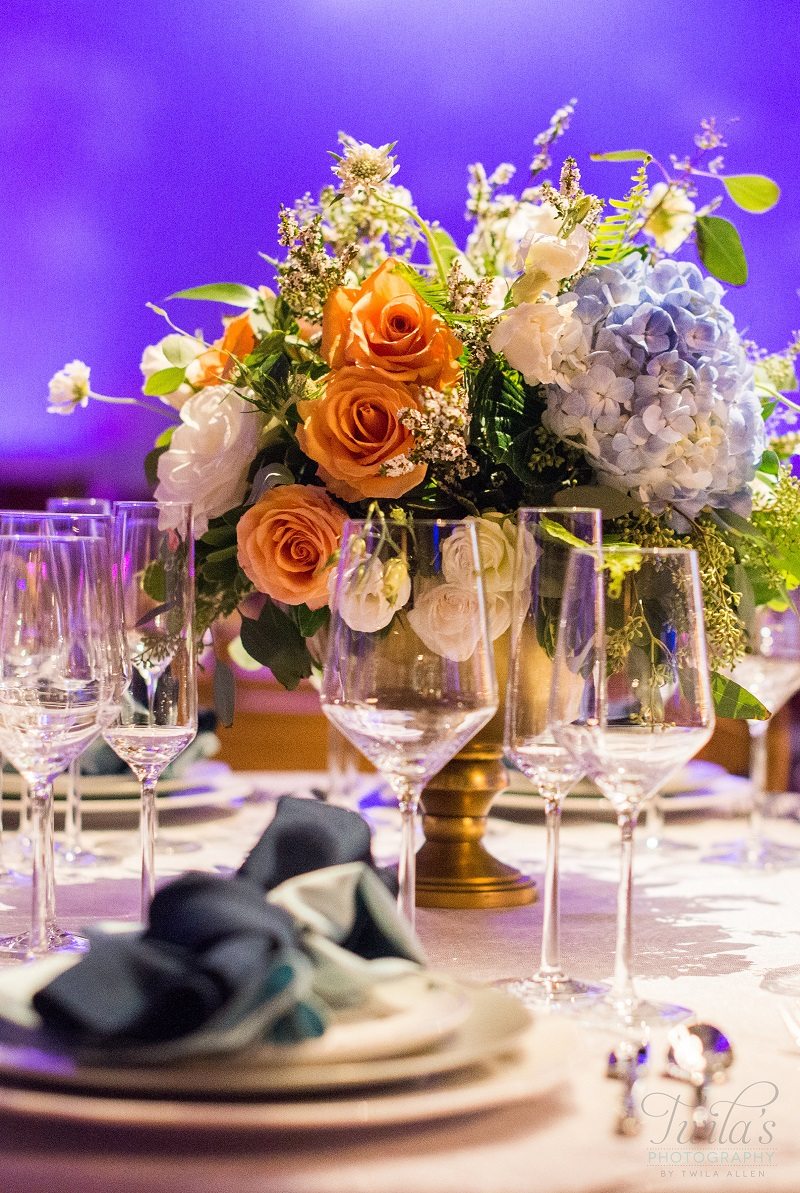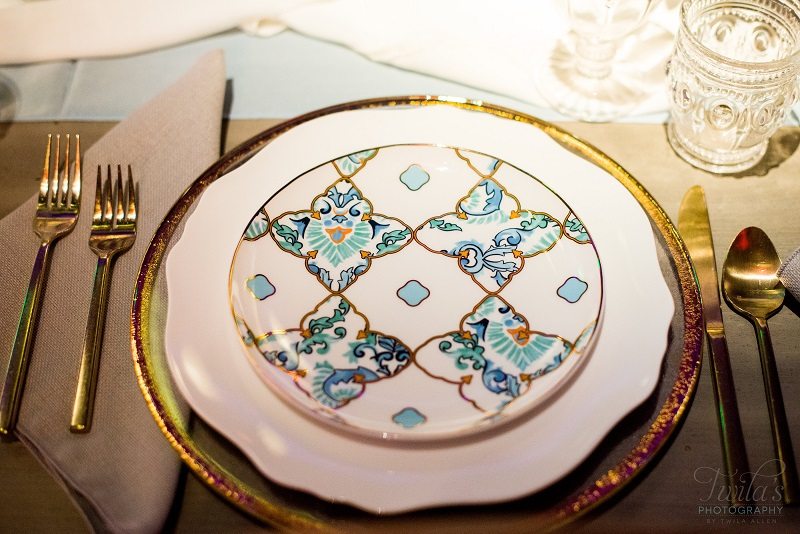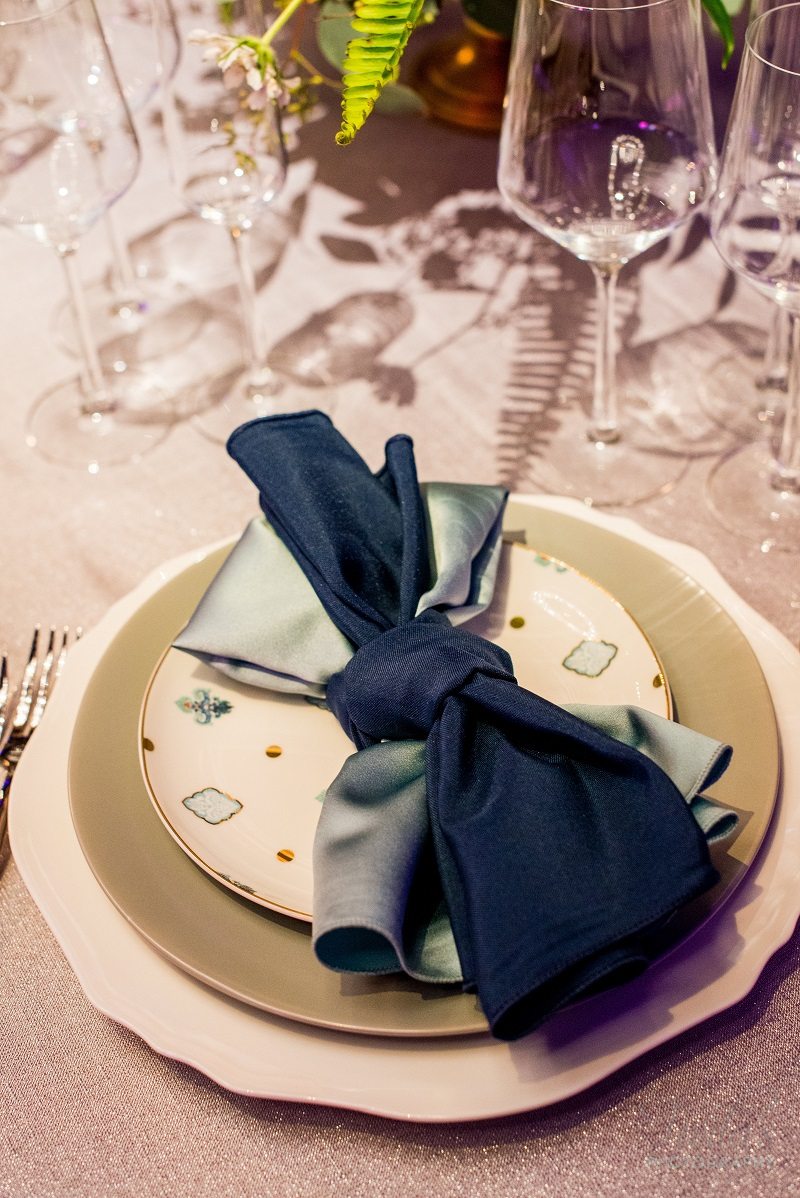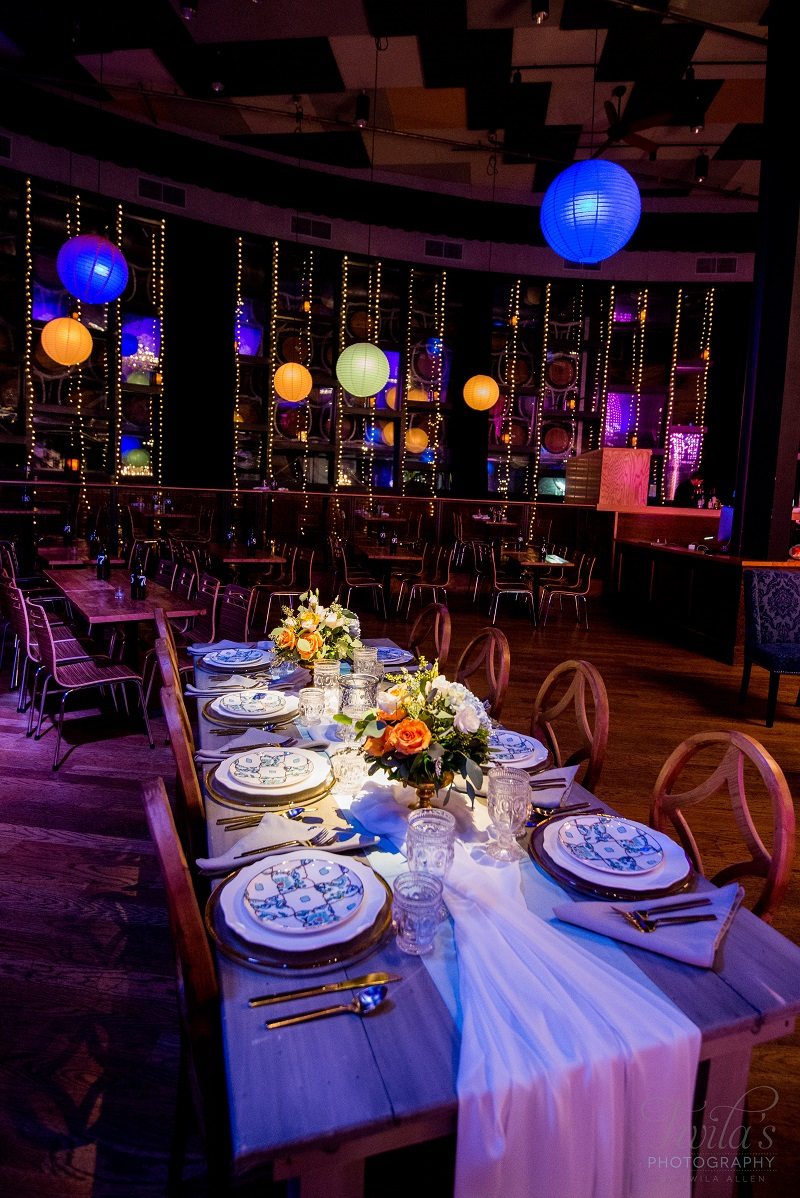 TAGS | Austin Flatware, Chiffon Runners, Darcy White China, Ghost Arm Chairs, Glass Chargers with Gold Rim, Gold Accent China Plate Coronado, Gold Accent China Plate Laguna, Grayson Farm Tables, Harlin Dining Chairs, Nickel Grey Bench, Rhapsody in Blue Side Chairs, White Leather Mercer L-Shaped Benches, White Leather Mercer Tower, city winery, corporate event rentals, event rentals in franklin tn, event rentals in nashville, southern event rentals, southern events online
FEATURED RENTALS | Rhapsody in Blue Side Chairs Nickel Grey Bench Ghost Arm Chairs White Leather Mercer Tower White Leather Mercer L-Shaped Benches Grayson Farm Tables Chiffon Runners Harlin Dining Chairs Austin Flatware Glass Chargers with Gold Rim Darcy White China Gold Accent China Plate Coronado Gold Accent China Plate Laguna
---