17

Aug

On Trend, Southern Events Products, Trends and Inspiration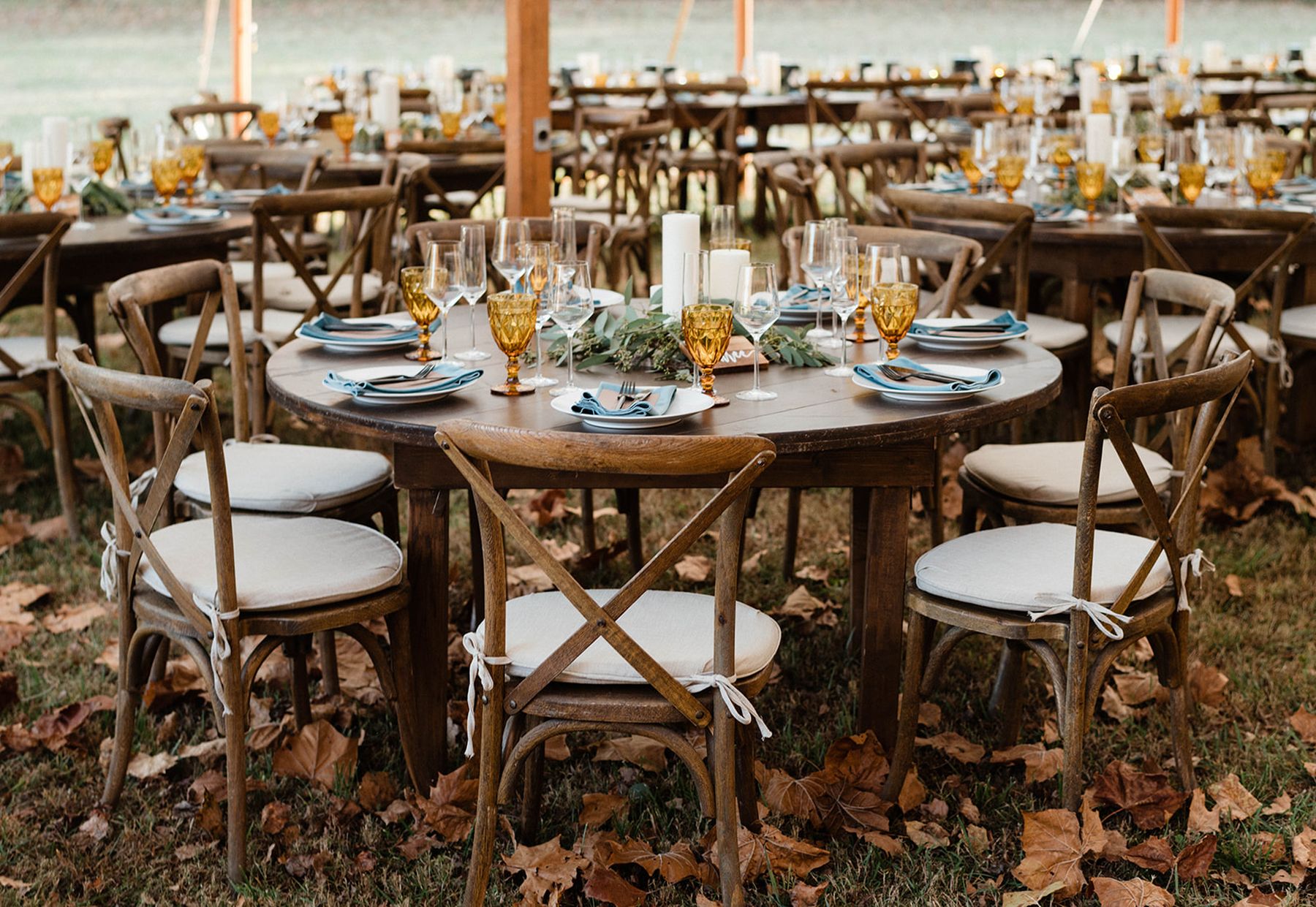 As the rich colors of autumn grace the countryside and the air turns crisp, Tennessee becomes a charming setting for a fall wedding. Regardless of whether you choose to host indoors or out! To create a magical feel, Southern Events offers a selection of rentals that capture the essence of the season. Explore our must-have party rentals for Tennessee fall weddings, from bold linens and artisan serving ware to modern rustic furniture. All of which will elevate your celebration.
Whiskey Barrels & Wood Bars
Set the stage for your wedding with the rustic charm of whiskey barrels and wood bars. These rentals blend seamlessly into nature and offer warmth and elegance. The whiskey barrels can be used as cocktail tables. While the wood bars serve as a focal point. Perfect for a stylish beverage station or cocktail hour. Whether you're hosting your wedding in a vineyard or a rustic barn, these rentals will add a touch of Southern charm to your celebration.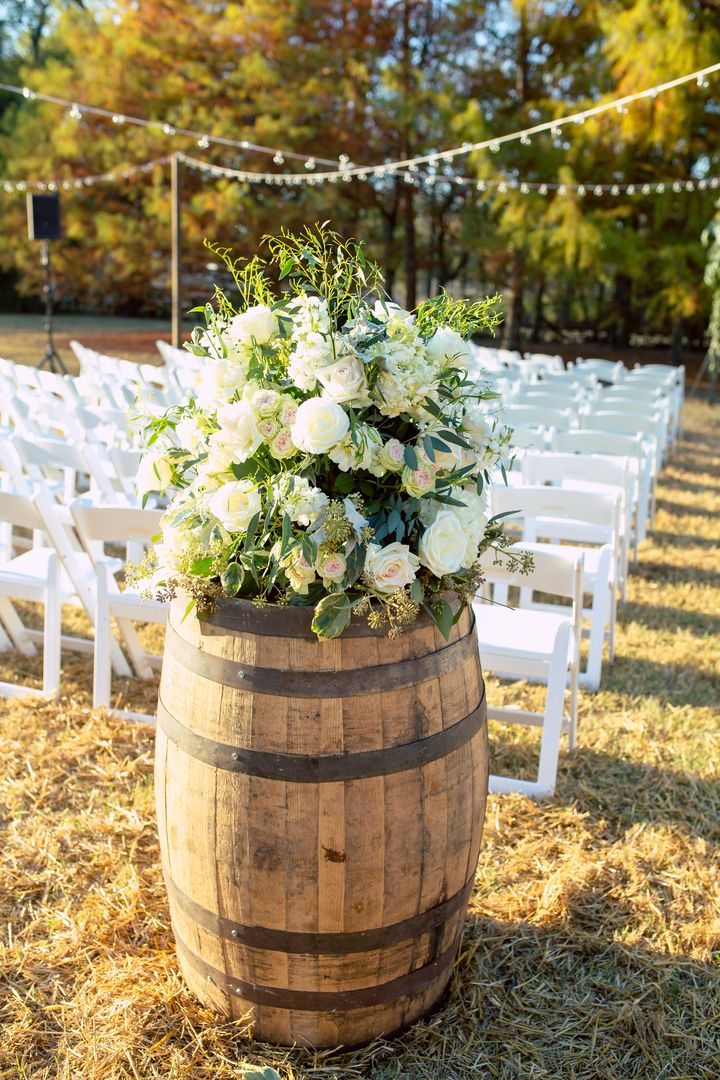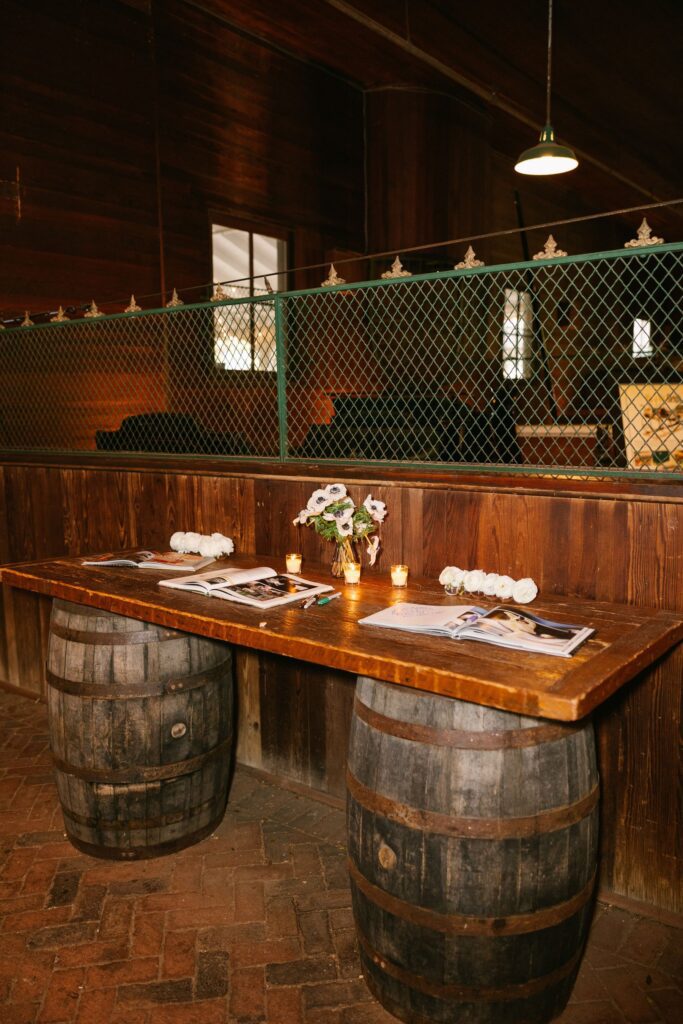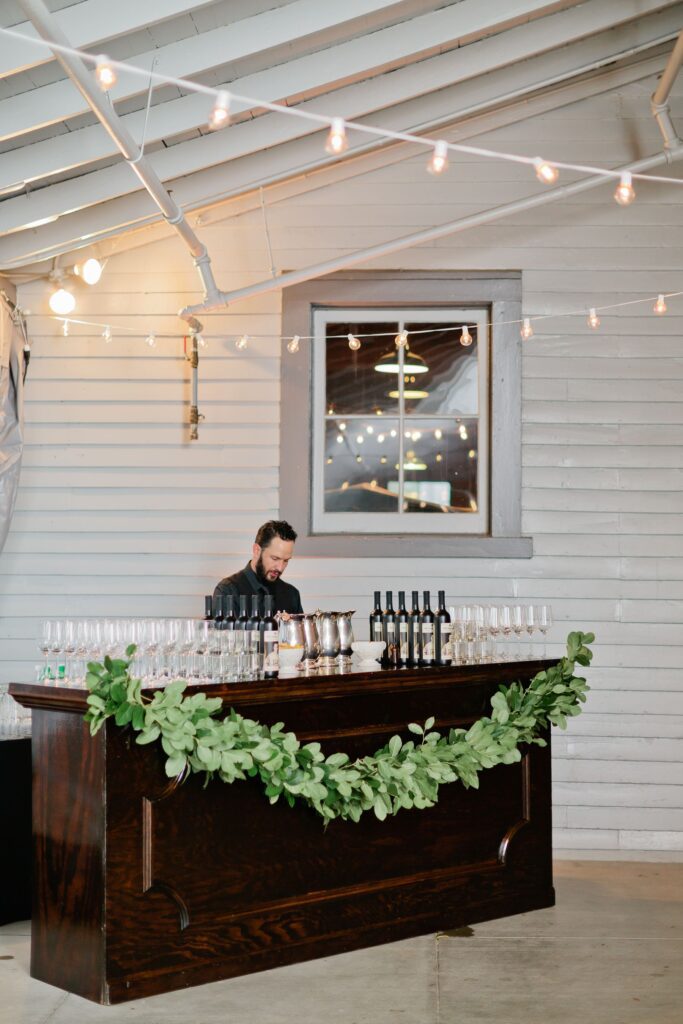 Modern Rustic Tables & Chairs
Create an inviting and stylish event with modern rustic tables and chairs. These rentals combine the raw beauty of wood with modern details. The natural textures and earthy tones complement the fall season. Offering your guests a comfortable and stunning place to gather and celebrate your union. From round tables with Cross Back Chairs for an intimate gathering. To long banquet-style tables paired with rustic benches for a grand feast. Or, spruce up your outdoor ceremony when you feature our elegant Harlin Dining Chairs.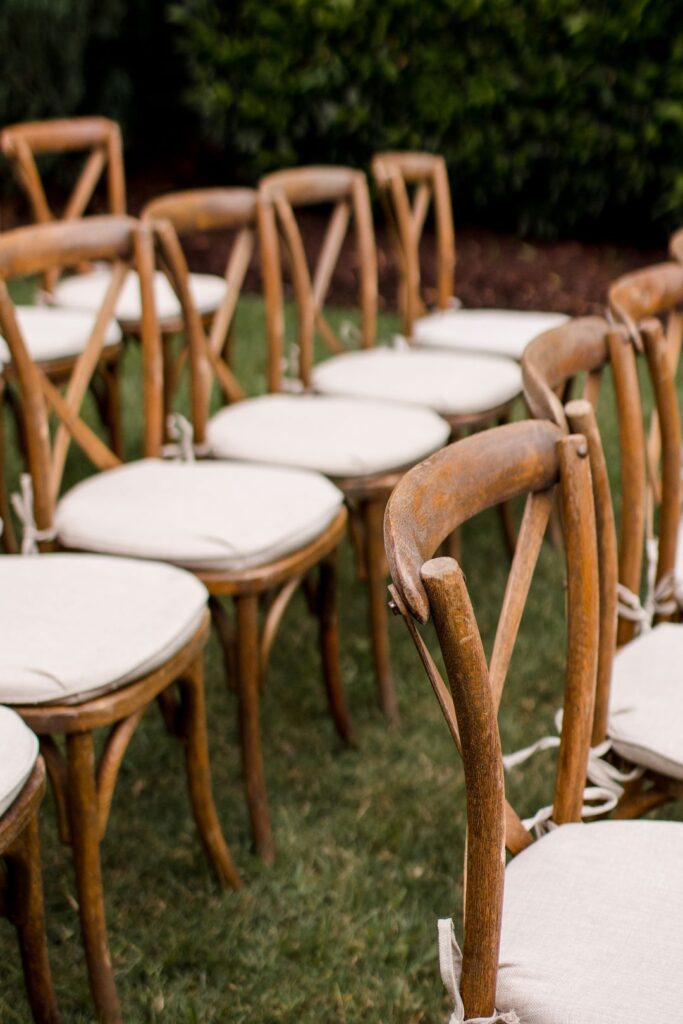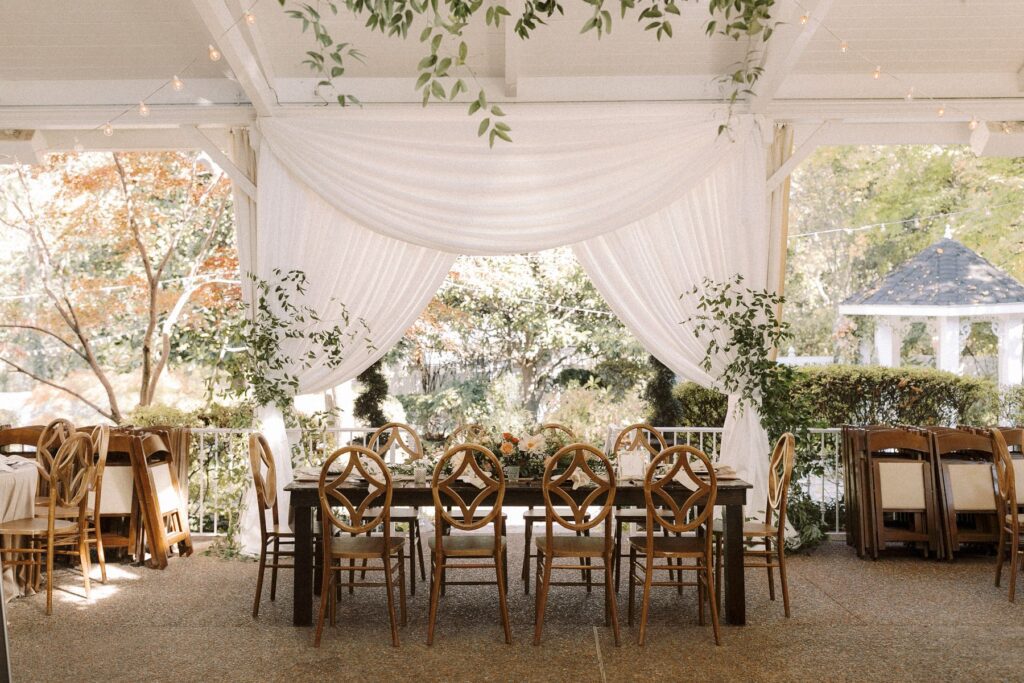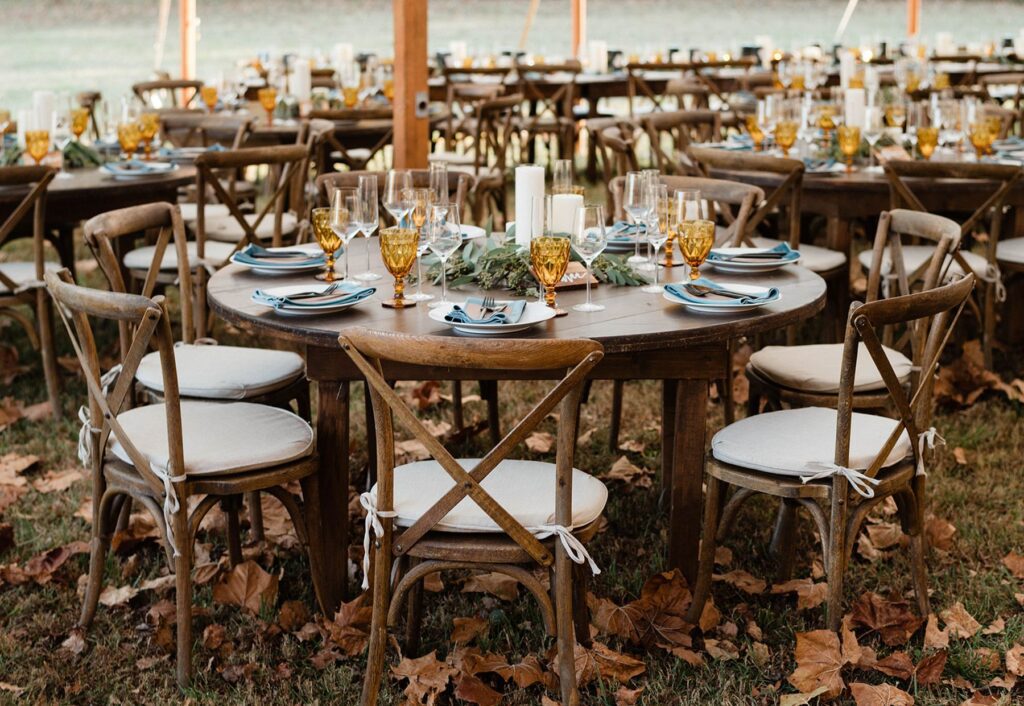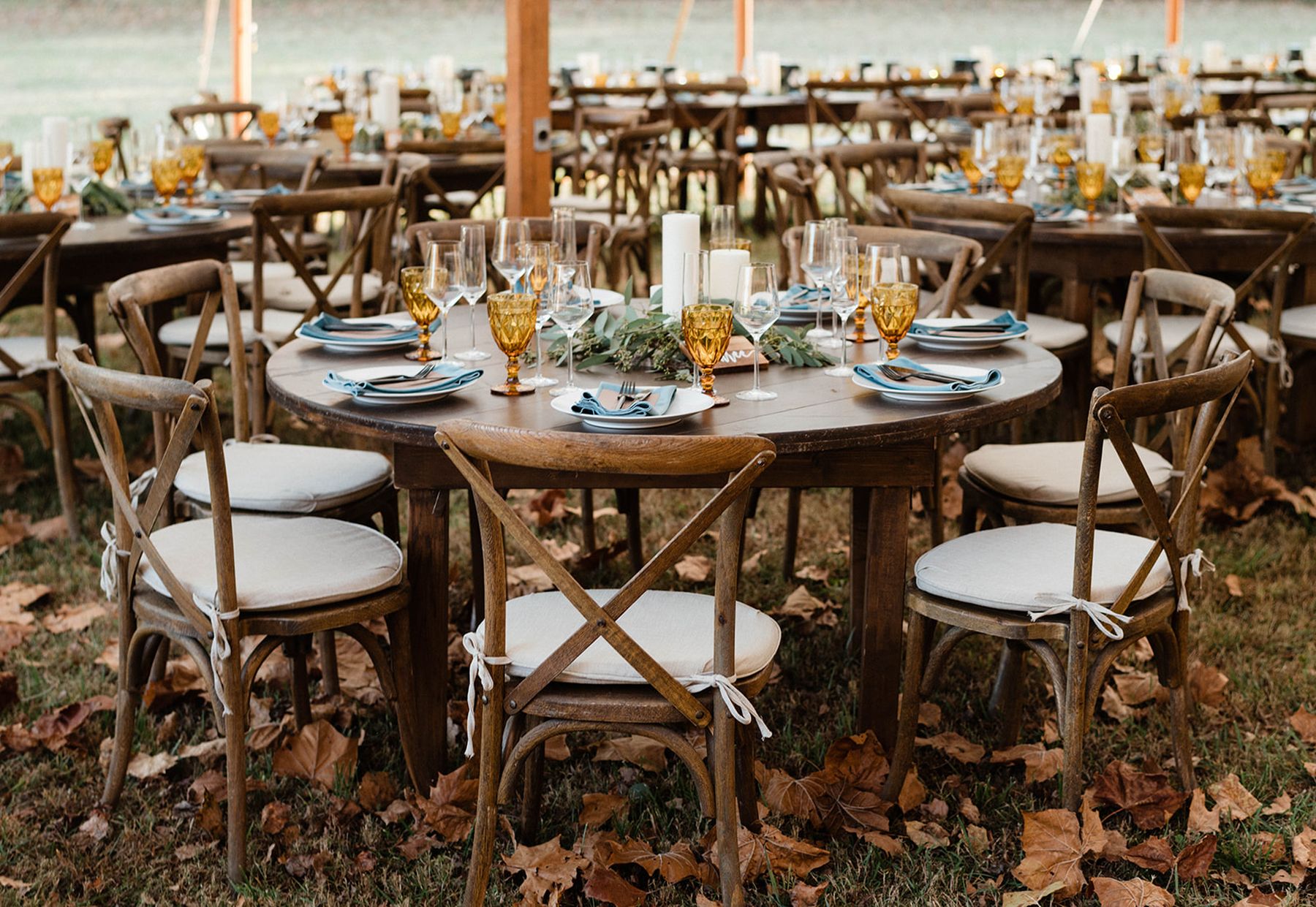 Artisan & Recycled Serving Ware
Elevate your Tennessee fall weddings with artisan and recycled serving ware. The simple and charming designs will add a unique and personal touch to your wedding reception. From handmade Earthen China to timeless Glass Mosaic Dinner Plates. Southern Events offers a range of serving ware for an autumnal theme. Create a modern minimalist place setting using Rattan White Washed Chargers, Alabaster Earthen China, and Gold Austin Flatware. Or, opt for a moody seasonal palette with a Copper Glass Charger, Onyx Earthen China, and Brushed Copper Flatware. Complete the look with Recycled Glassware or Amber Goblets!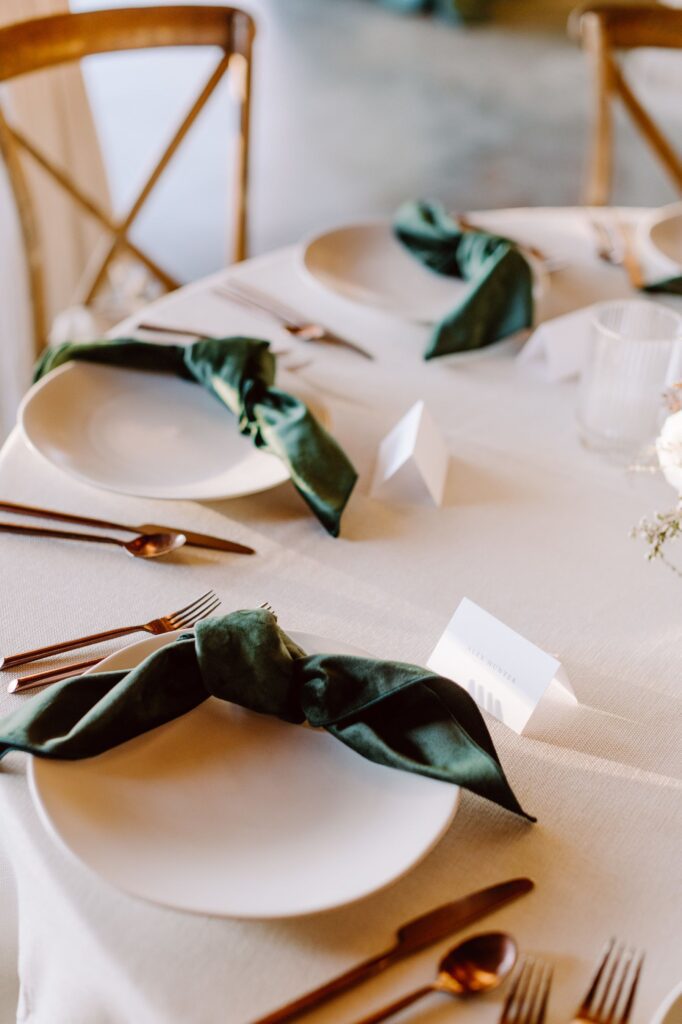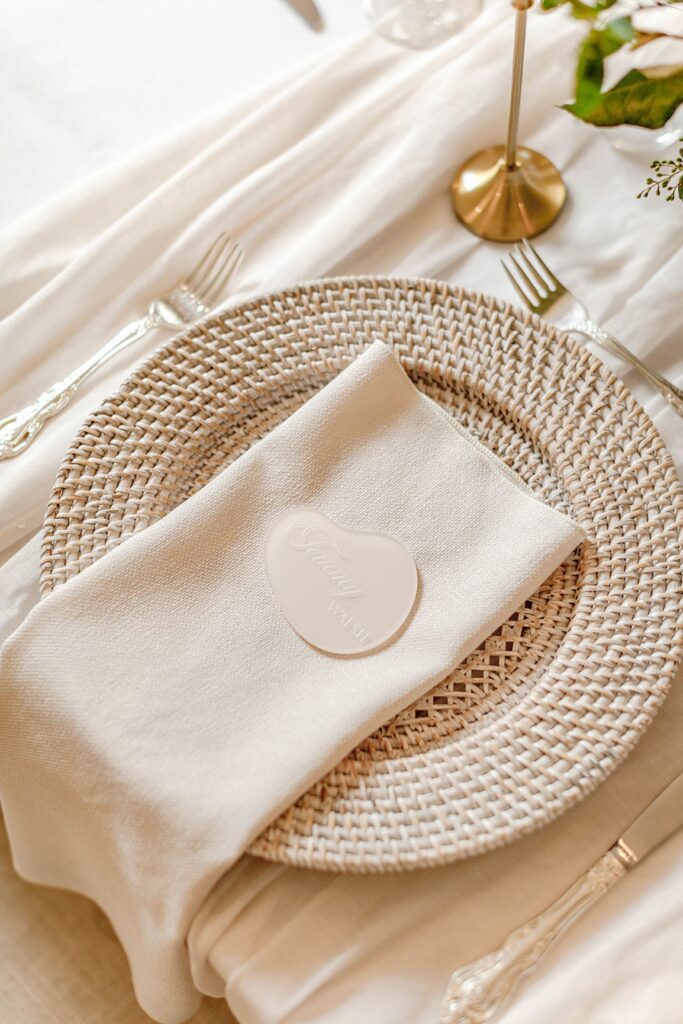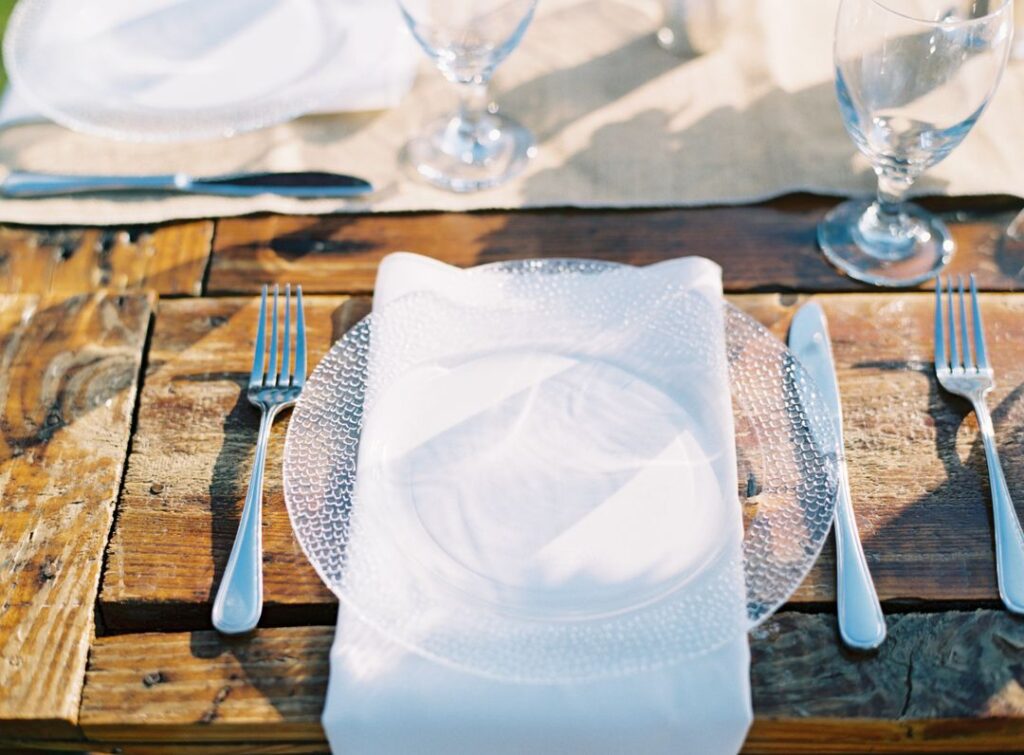 Romantic Runners & Linens
Bring a touch of romance and sophistication to your tables with soft runners and linens. Embrace the rich hues of fall with deep burgundies, warm oranges, and earthy browns. For an extra hint of warmth, perfect when chilly temperatures are in the forecast, opt for velvet napkins or tablecloths. Our current favorites include Golden Velvet and Moss Green Crush! Or, feature soft runners that allow the wood to shine while keeping a romantic vibe. Such as our Natural Sahara or Rust Runner.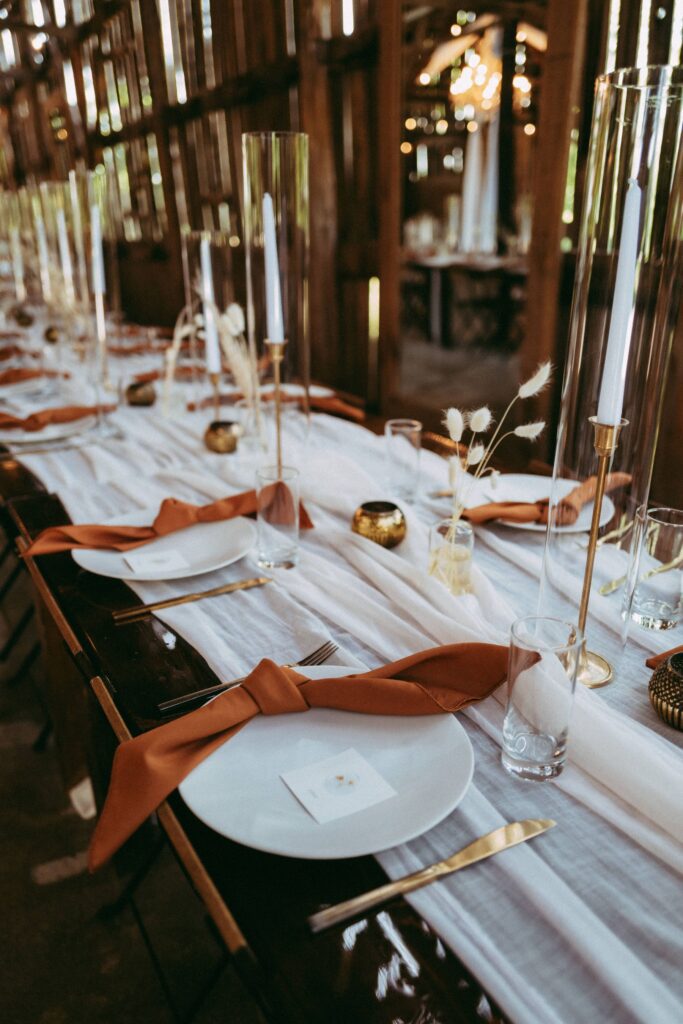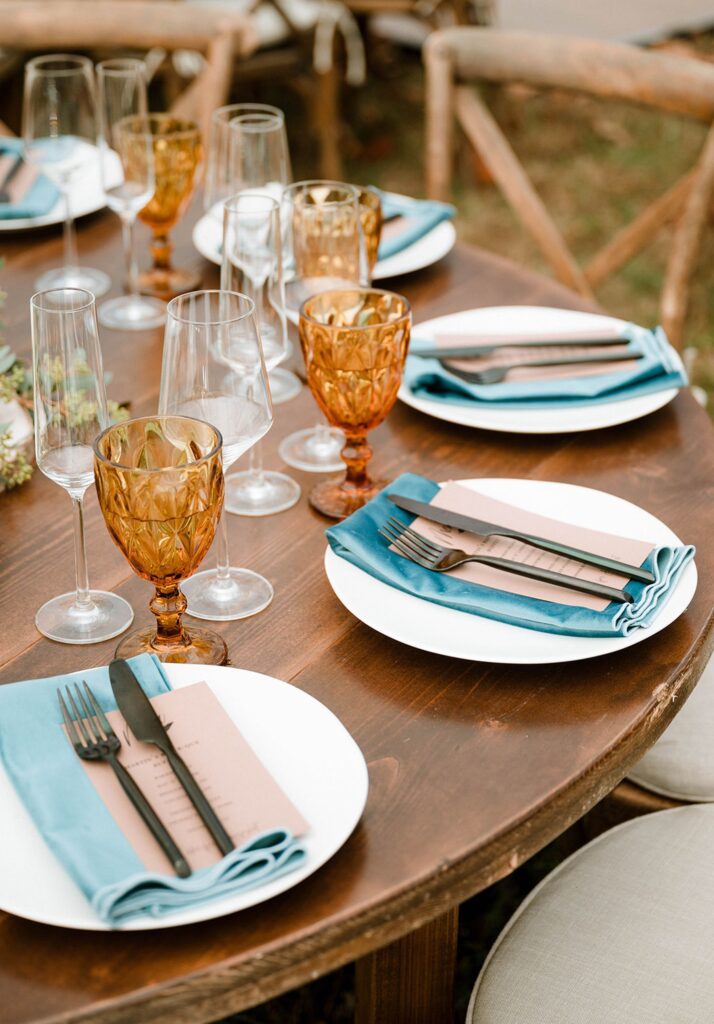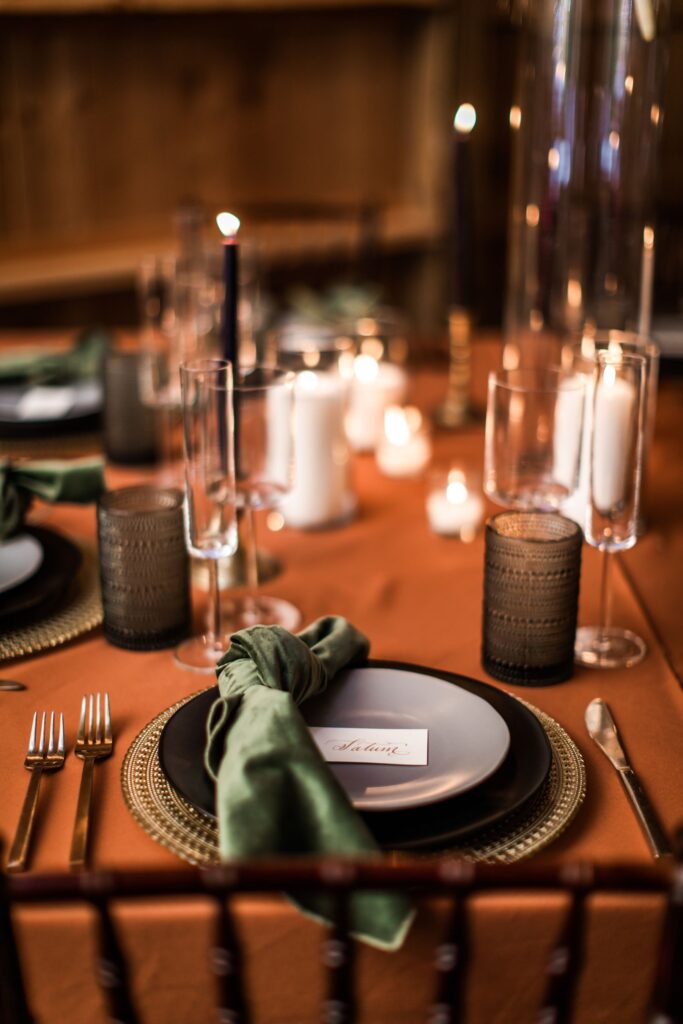 Cozy Lounge Areas
Enhance the guest experience with cozy lounge areas. As the evening breeze sets in, these areas provide a space where guests can relax and mingle. From plush sofas adorned with seasonal throw pillows to vintage-inspired armchairs. Southern Events' lounge rentals are both comfortable and pleasing to the eye. Grab our Jacqueline or Fern Velvet Sofa, or feature our classic Bennett Leather Sofa. Paired with a set of accent chairs. For an extra cozy setup, our Estelle Quarter Round Sofa is a stunner. Lastly, spruce up the space with a mix of vintage rugs and accent tables. Such as the Gold Hammered or Distressed Wood collections.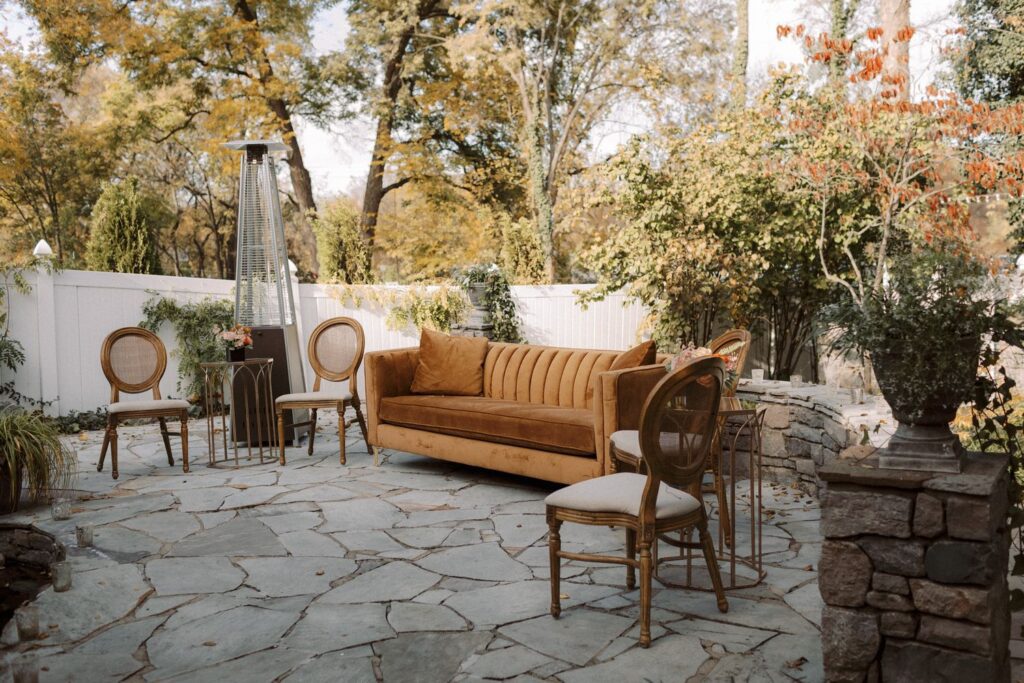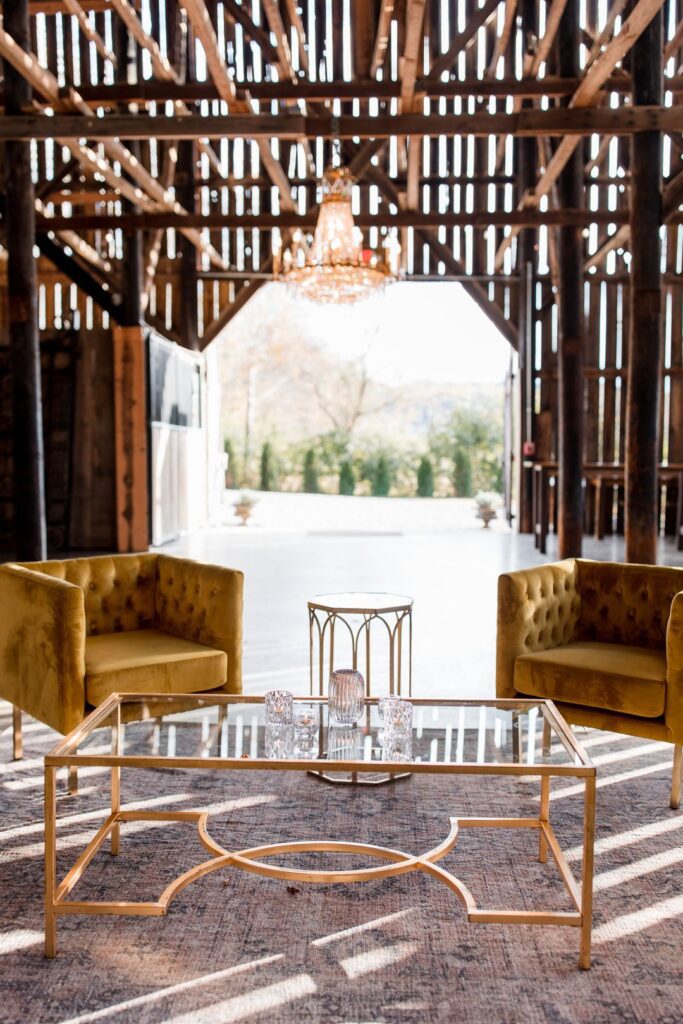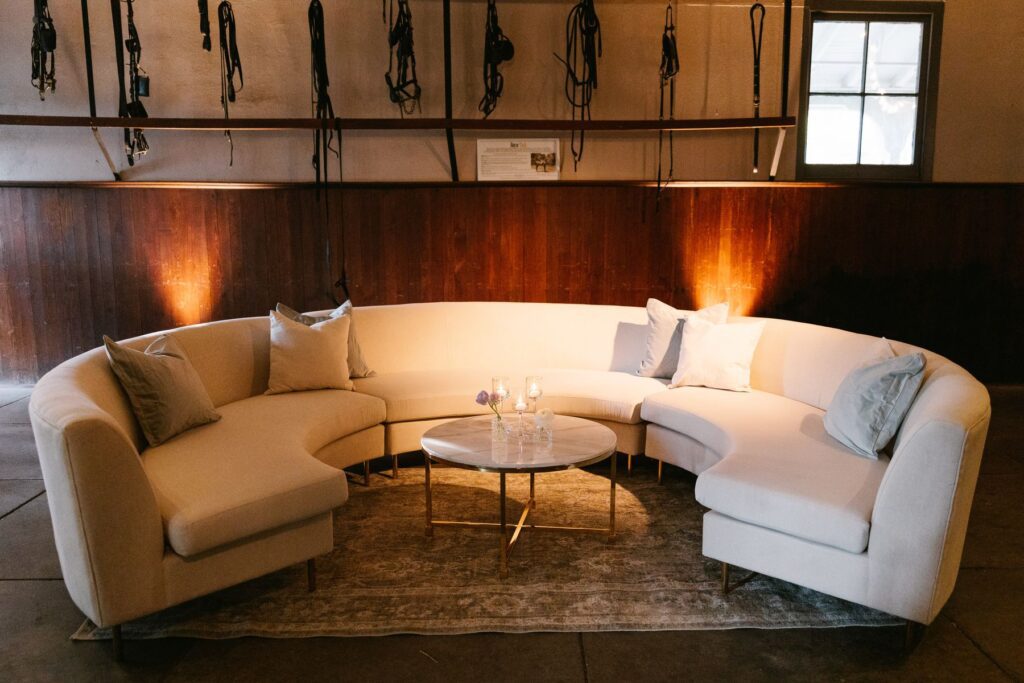 We can't wait to plan more Tennessee fall weddings! Send us a message at info@southerneventsonline.com to start planning your big day. Or for help choosing event rentals that fit your vision. Prefer a modern wedding look? Check out this Black and White Wedding at Diamond Creek.
TAGS | Fall Wedding Decor, Fall Wedding Rentals, Lounge Furniture, Rustic Weddings, Rustic event rentals, Tennessee fall wedding, fall weddings, outdoor fall wedding, rustic wedding decor, tablescape inspiration
FEATURED RENTALS | whiskey barrels, Cross Back chairs, fruitwood farm table, cross back chairs, harlin dining chairs, Copper Flatware. Complete the look with Recycled Glassware or Amber Goblets! Glass Mosaic Dinner, Rattan White Washed Charger, Alabaster Earthen China, Gold Austin Flatware, Copper Flatware, Amber Goblets Recycled Glassware, Onyx Earthen China, Copper Glass Charger, Golden Velvet, Moss Green Crust, Natural Sahara Runner, Rust Runner, Jacqueline Velvet Sofa, Fern velvet Sofa, Bennett Leather Sfoa, Estelle Quarter Round Sofa, vintage rugs, Gold Hammered Coffee Table, Distressed Wood Coffee Table,
---
7

Jul

On Trend, Southern Events Products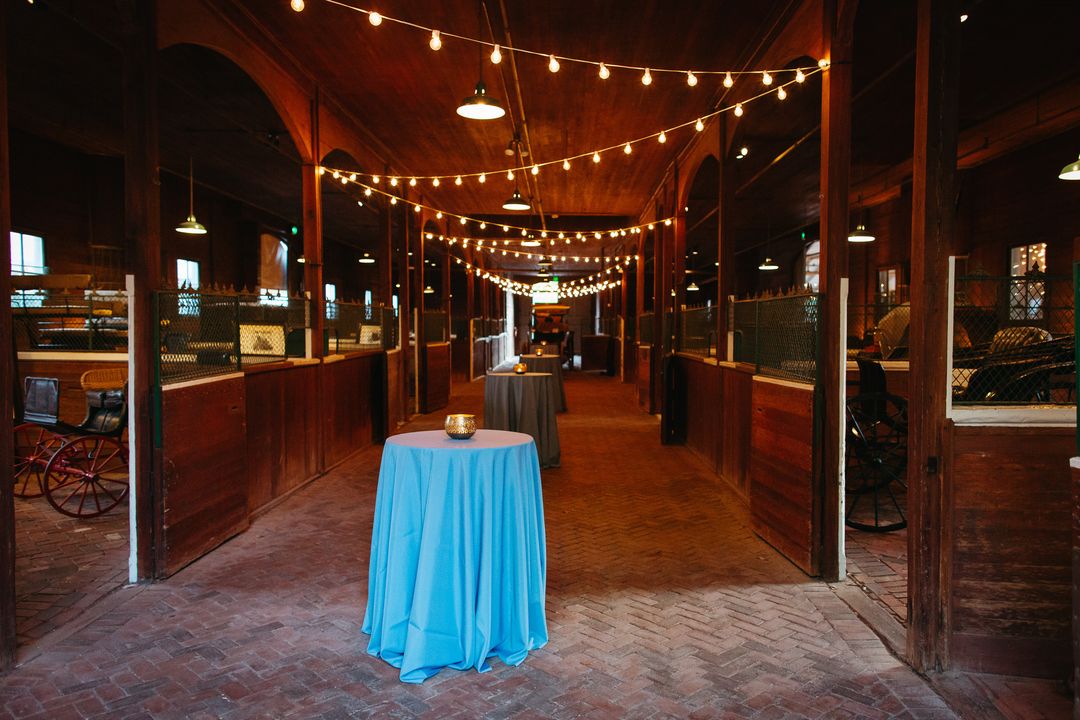 When in the South, there is no better way to celebrate than at a barn party! These historic buildings ooze southern charm and make for a gorgeous rustic backdrop – especially when complemented by our barn-inspired party rentals. Read on to get inspired by our trendy event rentals, featuring materials like wood and metal, that will make for a memorable gathering.
Whiskey Barrel Bars
One of our favorite rustic event rentals, our whiskey barrel bars are a must-have for a barn party. These classic pieces are a gorgeous choice for a bar, as well as a food display or grazing table. Choose from regular whiskey barrels or whitewash barrels, depending on your personal style. Then pick from three stylish tops: Barnwood, Galvanized, or Acrylic. Alternatively, we have a variety of traditional bars, perfect for catered events, made of rustic materials. Including our beautiful Bond Bar, Miller Bar in Wash White, and Tin Lizzie Corrugated Metal Bar.
Of course, every bar needs glassware! We have gorgeous glasses for rent, ideal for a range of classic drinks. Serve straight whiskey in our Monaco Rocks Glass. Refreshing Mint Juleps out of our classic Mint Julep Cups. And a spiked Arnold Palmer in a Recycled Hi-Ball Glass.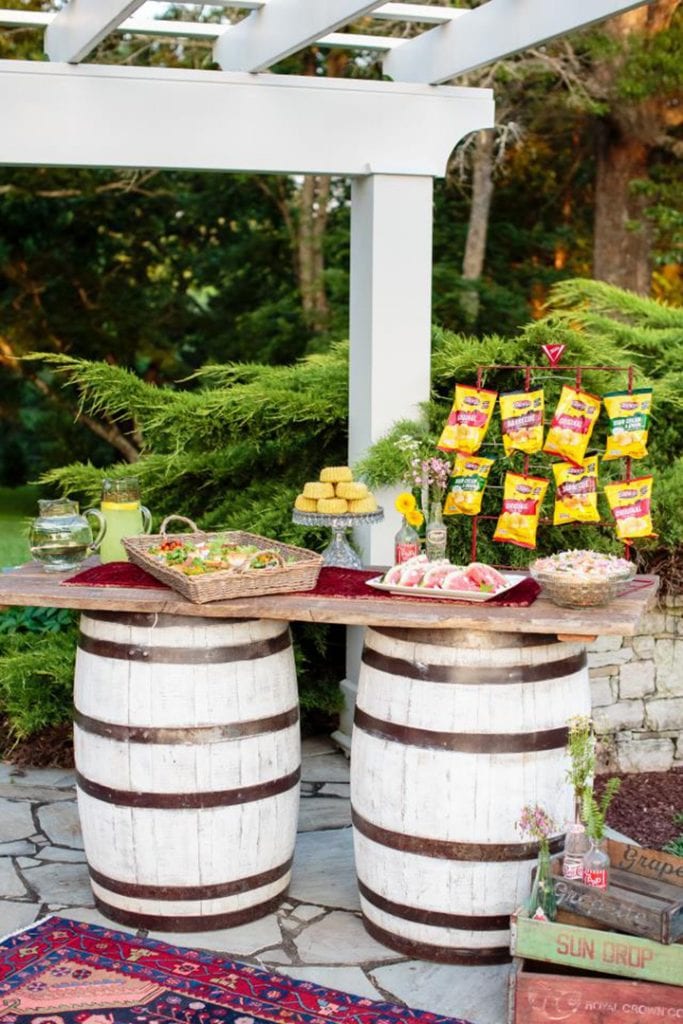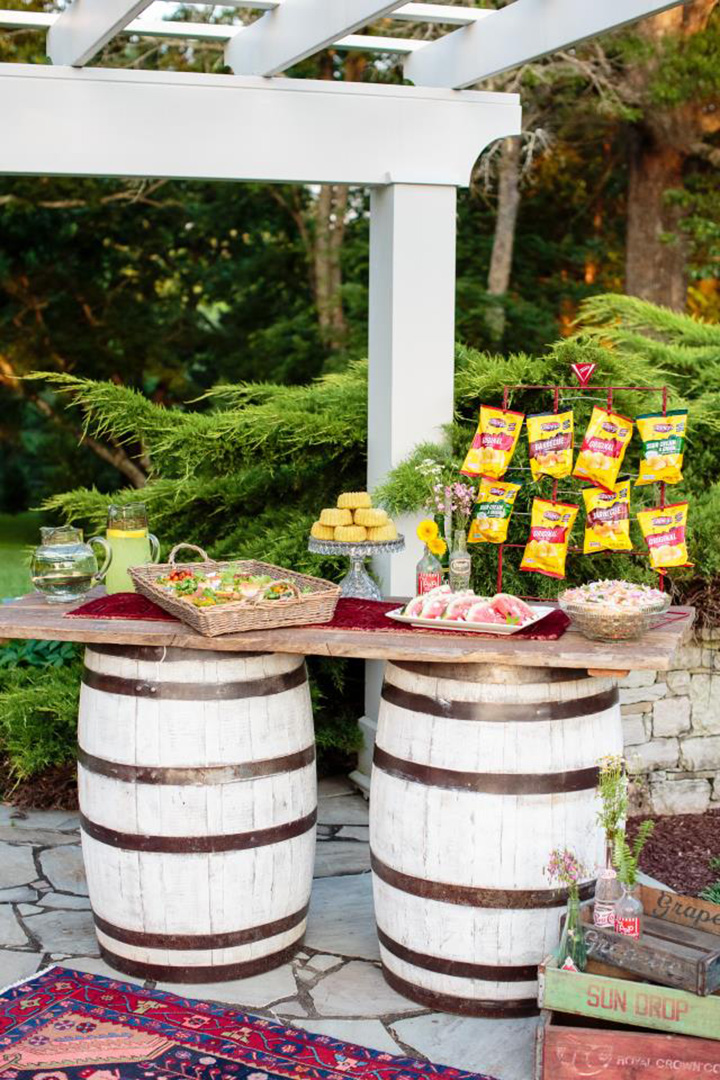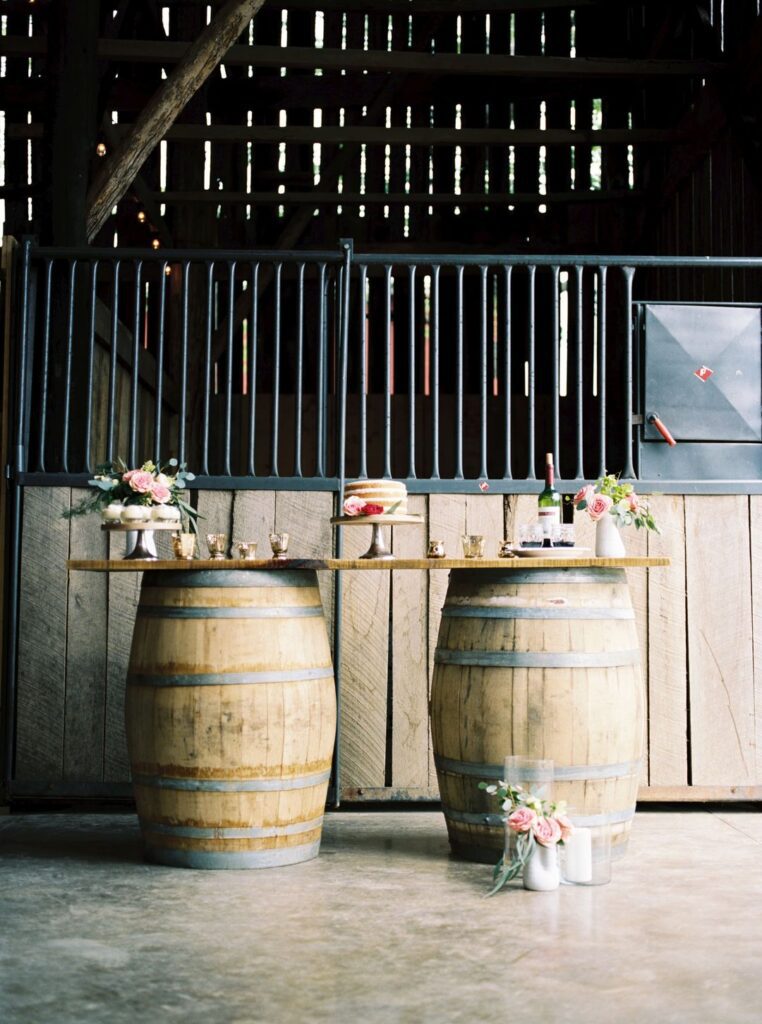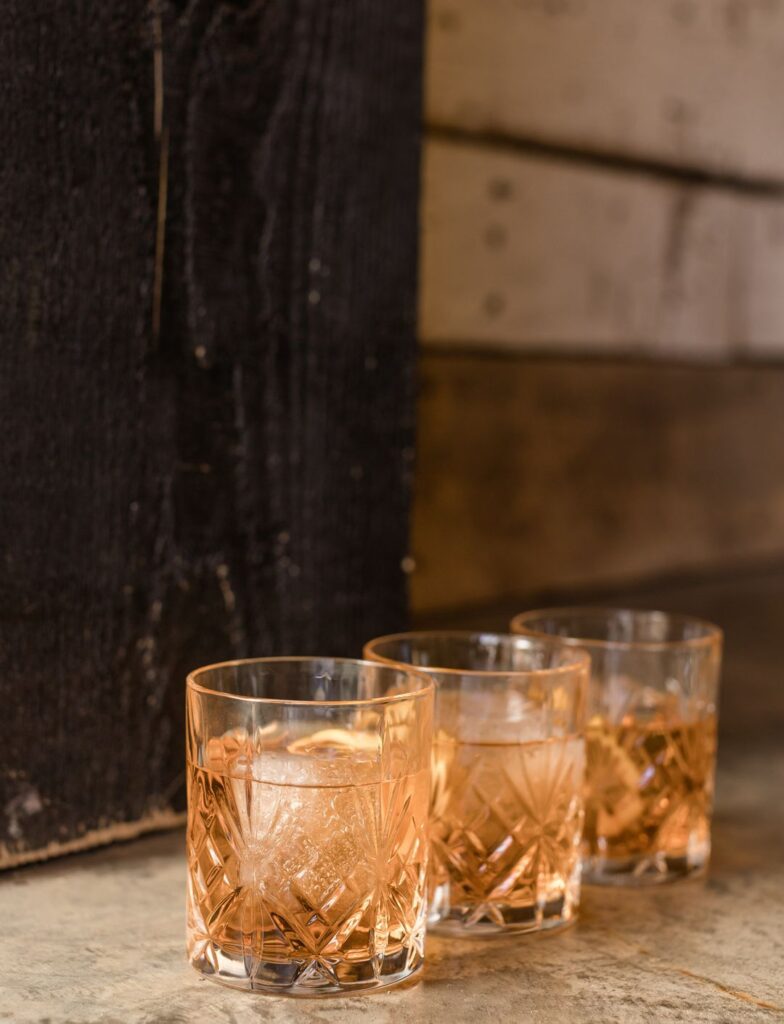 Rustic Bistro Tables
At some events lounge areas are ideal, but for a barn party, cocktail tables will do the trick! With music to dance to, save lounges for outdoor areas and opt for smaller areas where people can gather to chat and place their beverages. Another set of beautiful farm-inspired rentals, our Farm Bistro Tables pair perfectly with the more elegant Cross-Back Barstools. If you want to stick to a more rustic look, our Remington Gunmetal Bistro Tables and matching barstools are an equally great choice. For a quick and easy centerpiece, check out our Silver Square Tabletop Lanterns.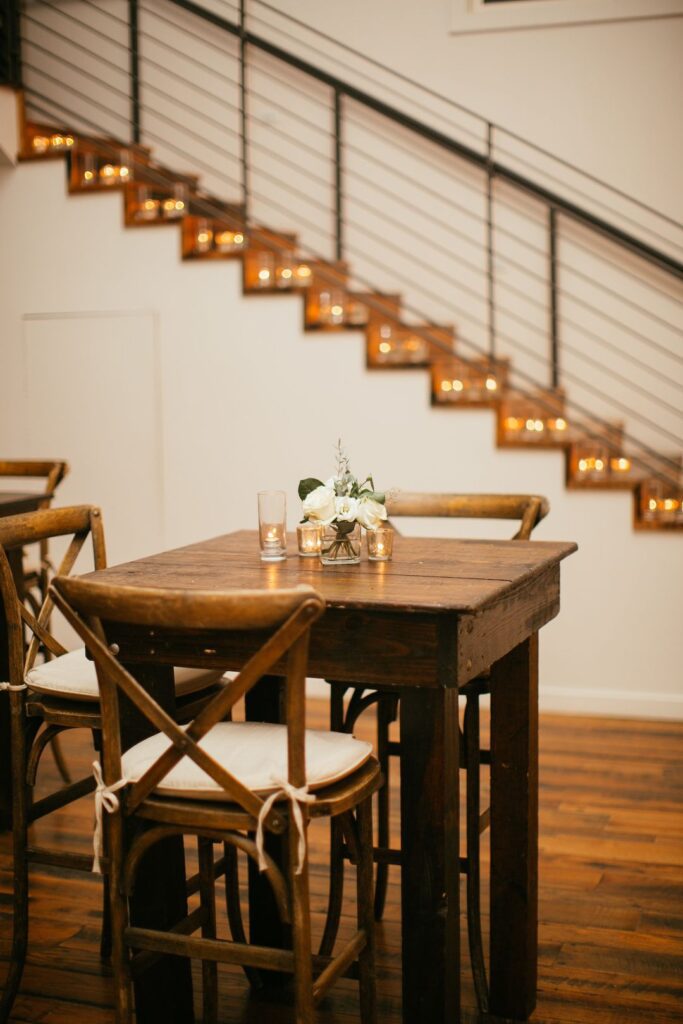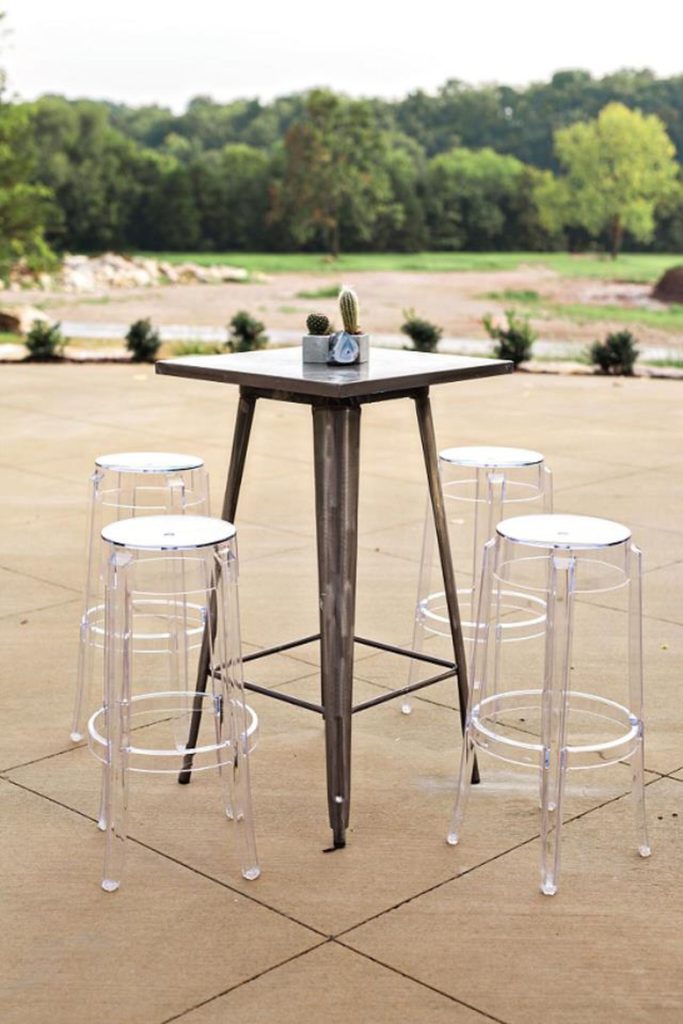 Farm-to-Table Dinner Rentals
Hoping to host an intimate dinner in place of or following a cocktail hour? A barn party is the perfect time to enjoy a farm-to-table dinner! We have plenty of serving ware that will allow you to create a memorable rustic table setting, starting with our Farm Tables in Fruitwood, Grayson, or White Wash. Soften the wood tabletop with a Havana Ecru Runner and napkins. For a clean but cozy look, feature our Artisan China along with a set of Abby or Hammered Flatware. Want to feature a pop of color? Our Smoke Tumblers will do the trick!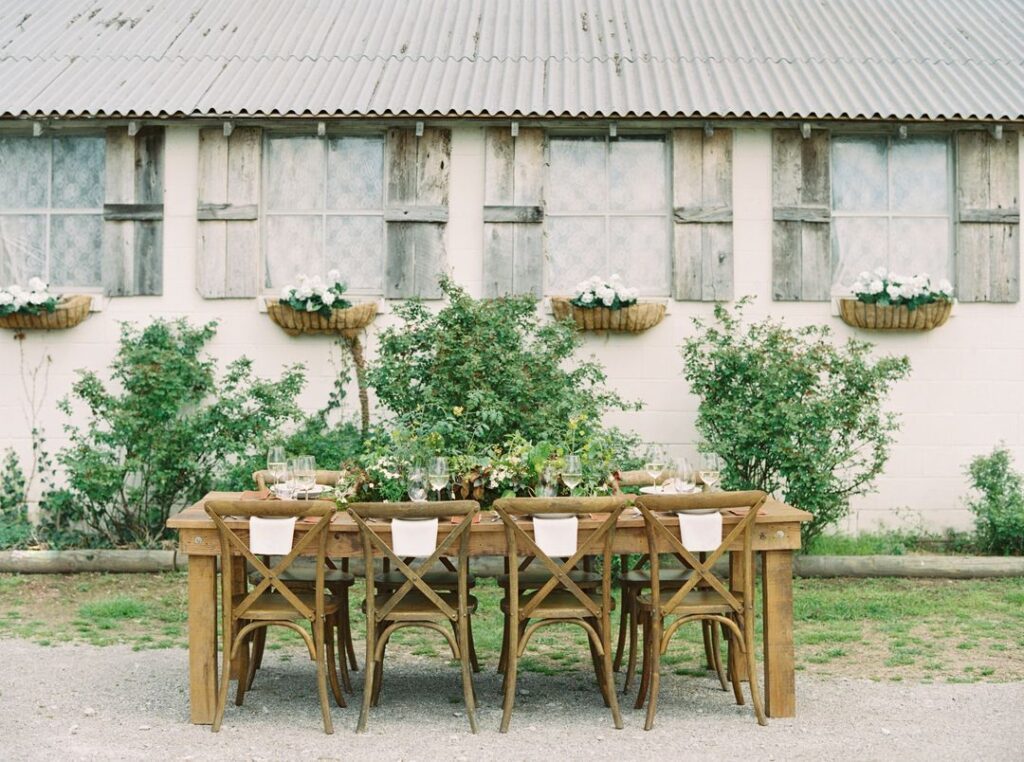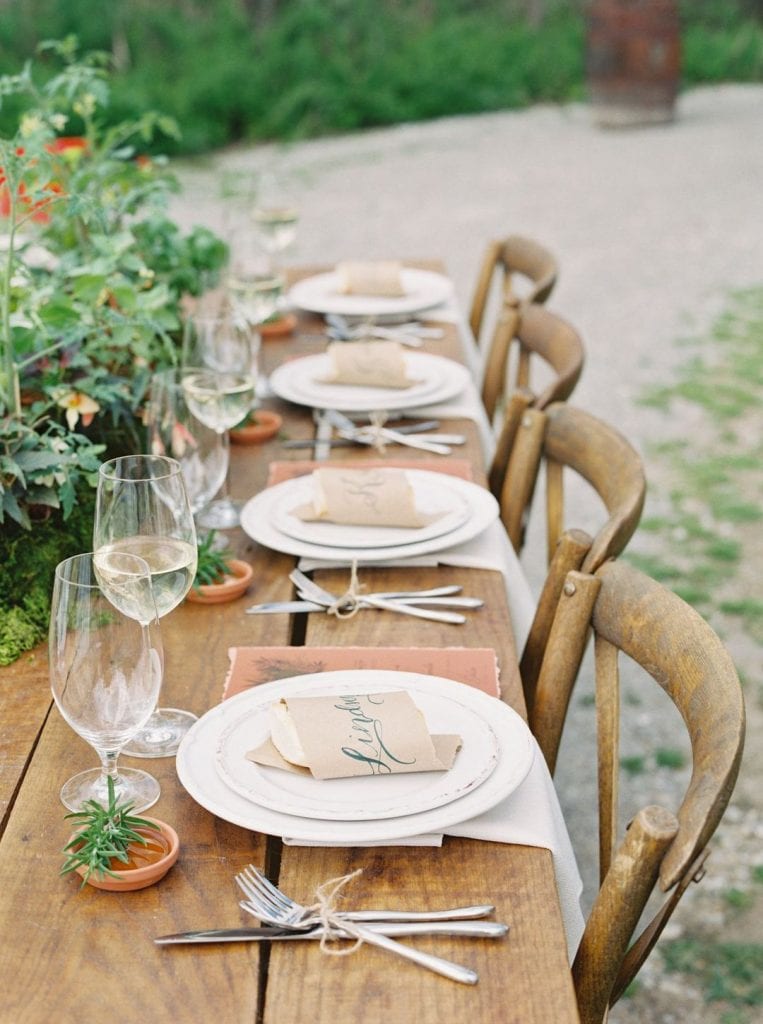 Outdoor Party Lounges
Considering most barns are situated on open land, take advantage when you make it an indoor and outdoor event. If the weather is nice, our Sutton Collection is a cozy place to settle in and chat for a while – with a drink in hand! Should you have more room, and a fire pit nearby, featuring our Rustic Benches decked out with pillows and throws. And if you need the fire itself, we've got that too! Our Hammered Rectangle Fire Pit and Stone Round Fire Pit are both gorgeous choices (that can also be used to make s'mores).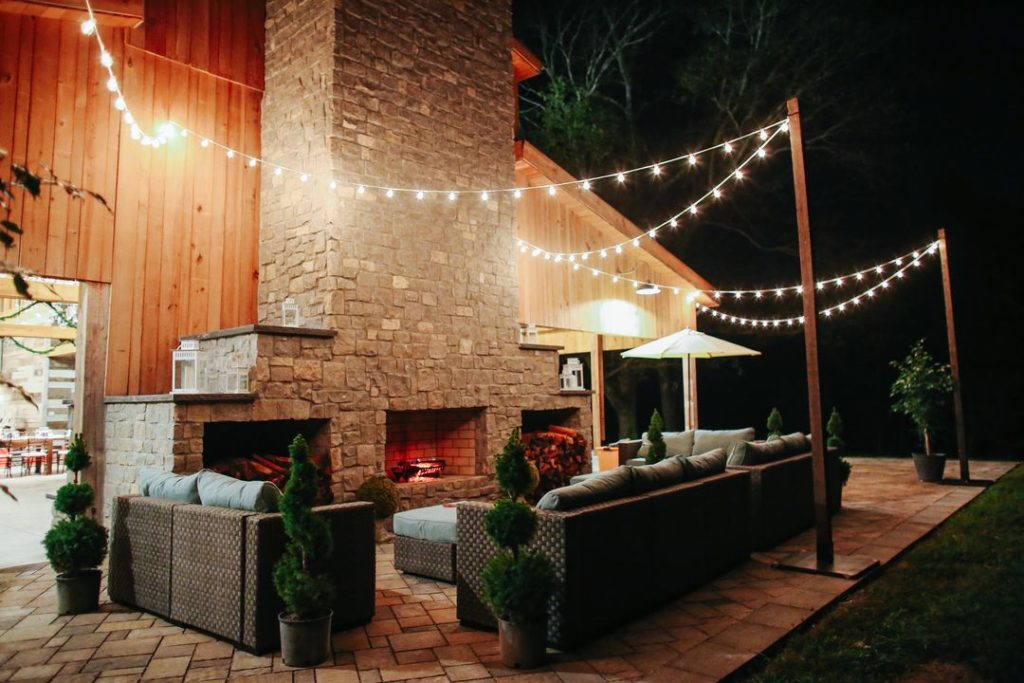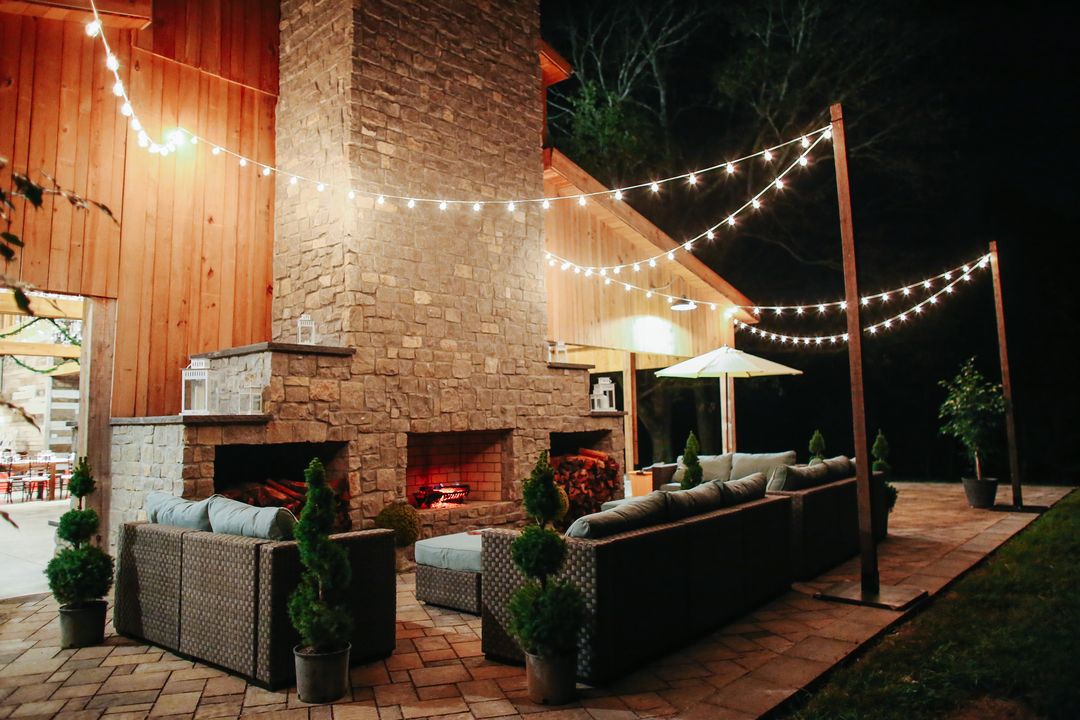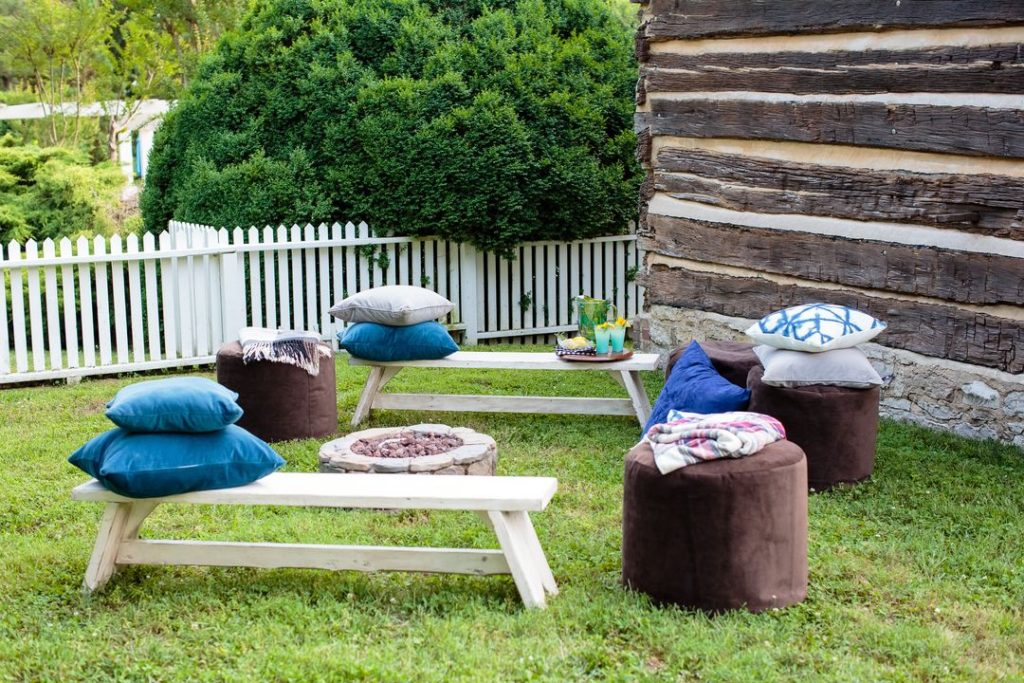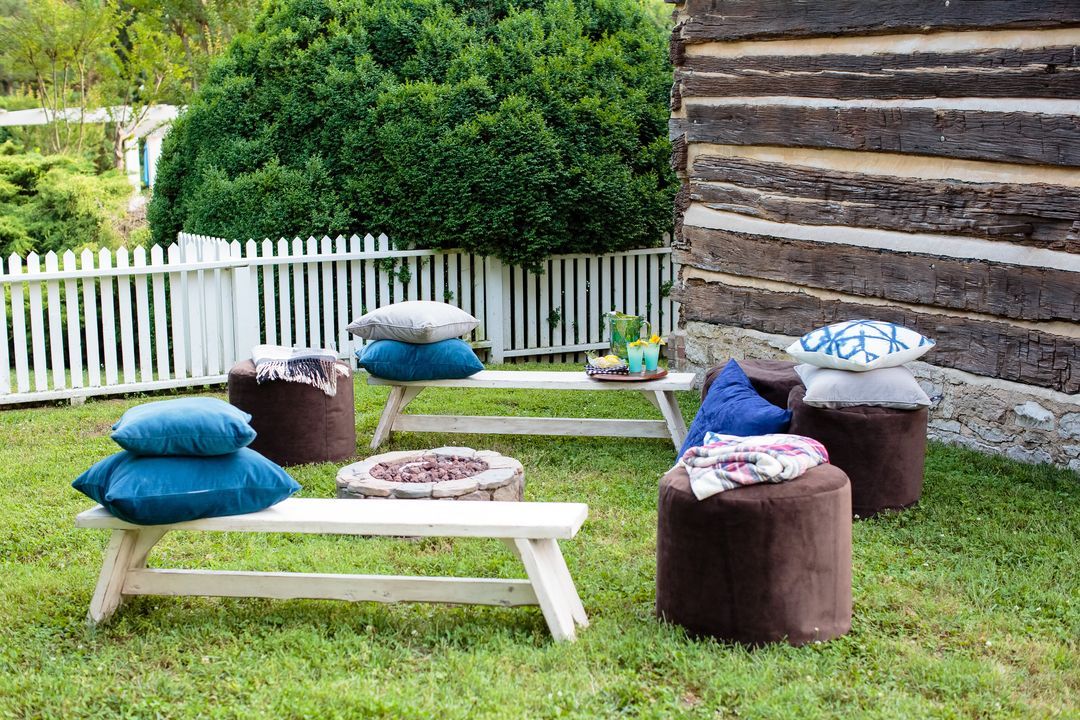 Want to feature some of our barn-inspired party rentals at your upcoming celebration? Contact our team today for assistance, or for help choosing products that align with your event design!
TAGS | Event design, Rustic event rentals, barn party, barn party rentals, event style, rustic event style, rustic events
FEATURED RENTALS | whiskey barrels, white wash whiskey barrels, bon bar, miller bar wash white, tin lizzie corrugated metal barn, Farm Tables, Havana Exru Runner, Artisan China, Abby Flatware, Hammered Flatware, Smoke Tumblers, Sutton Collection, Rustic Benches, Stone Round Fire Pit, Farm Bistro Tables, Cross-Back Barstools, Remington Gunmetal Bistro Tabless, Silver Square Tabletop Lanterns, Hammered Rectangle Fire Pit,
---
12

Oct

Southern Events Products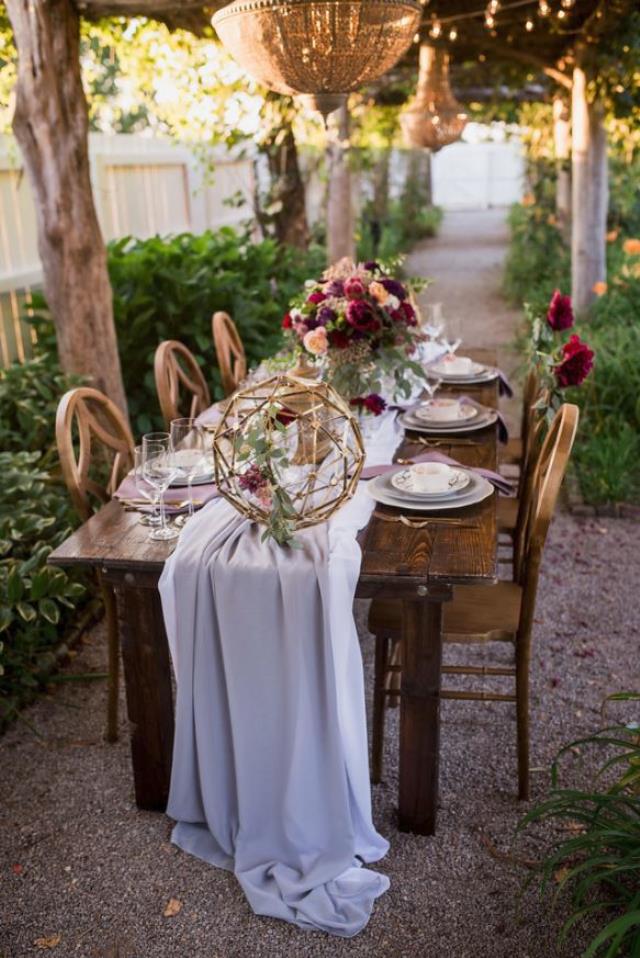 The crisp air and the sweet smell of pumpkin – it's fall, y'all! If you've planned an autumn affair, we're excited to share these gorgeous fall wedding rentals to make your Nashville event the soiree of the autumn season. From our most popular Whiskey Barrels and Crossback Chairs to our Wooden Chargers and Artisan China, we've got the rentals in stock for your upcoming fall nuptials in Middle Tennessee.
Chiffon Runners
Lightweight and slightly transparent, our Chiffon Runners in blush, dove gray, or ivory are a subtle yet chic addition to fall wedding decor. The muted colors coordinate easily with any other design elements, and the sheer fabric adds an enchanting bit of romance to your guest tables, your bar or even a ceremony arch for your autumn wedding.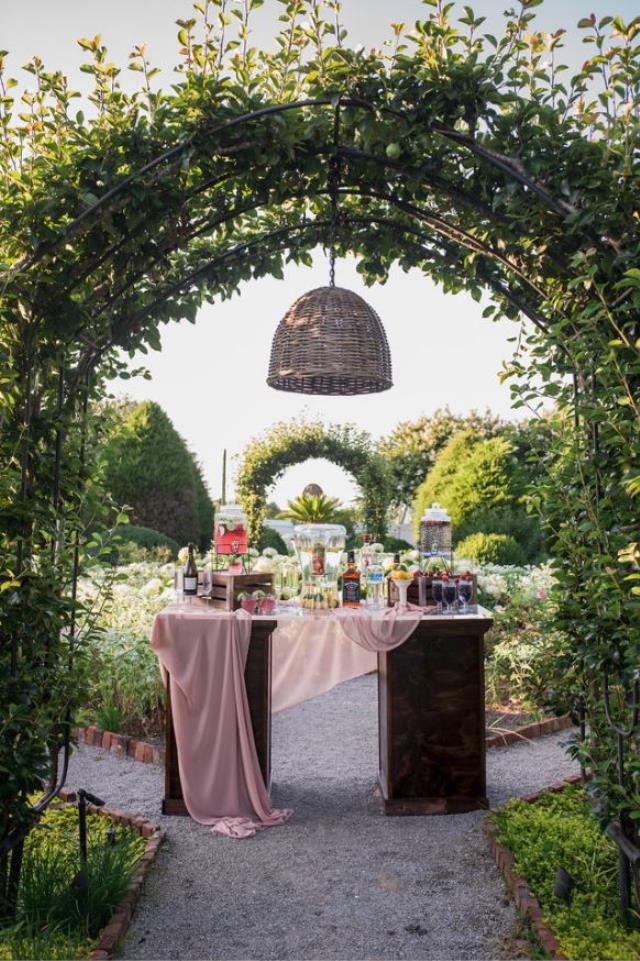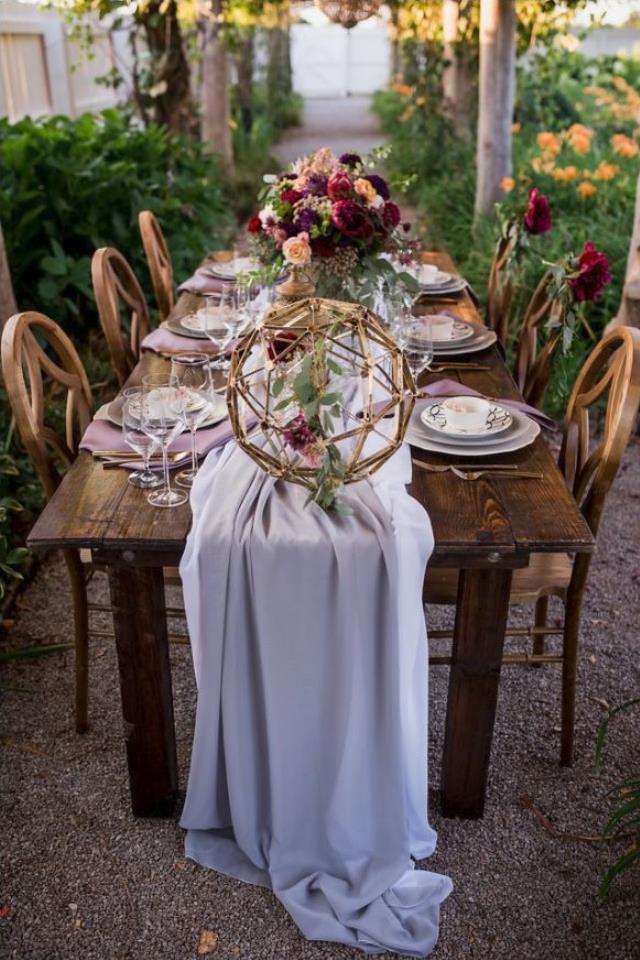 Photo Credit: John Myers Photography
Wyatt Pedestal Cake Stands
Desserts seem even more delectable on one of our Wyatt Pedestal Cake Stands. These popular wooden cake stands come in multiple different sizes and atop our Barnwood Cake Plateau, your table of sweets is distinctly rustic and fall ready!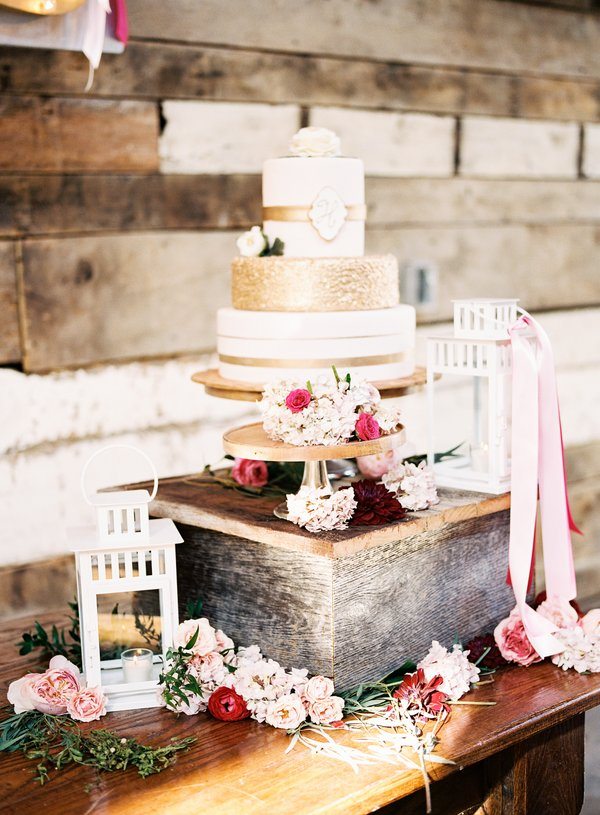 Whiskey Barrels
There's nothing more Southern than Whiskey Barrels, and they look even better when the leaves are changing. Whether fall chic or traditionally southern, these can be designed as side tables, cocktail tables, or a spot for a sweet floral arrangement.
Rustic Benches
Fall is all about deep and rich colors, and our Rustic Benches don't miss a beat. Perfectly imperfect finishing allows for the color and grain stand out, making them a great add on to an autumn wedding designed around natural elements.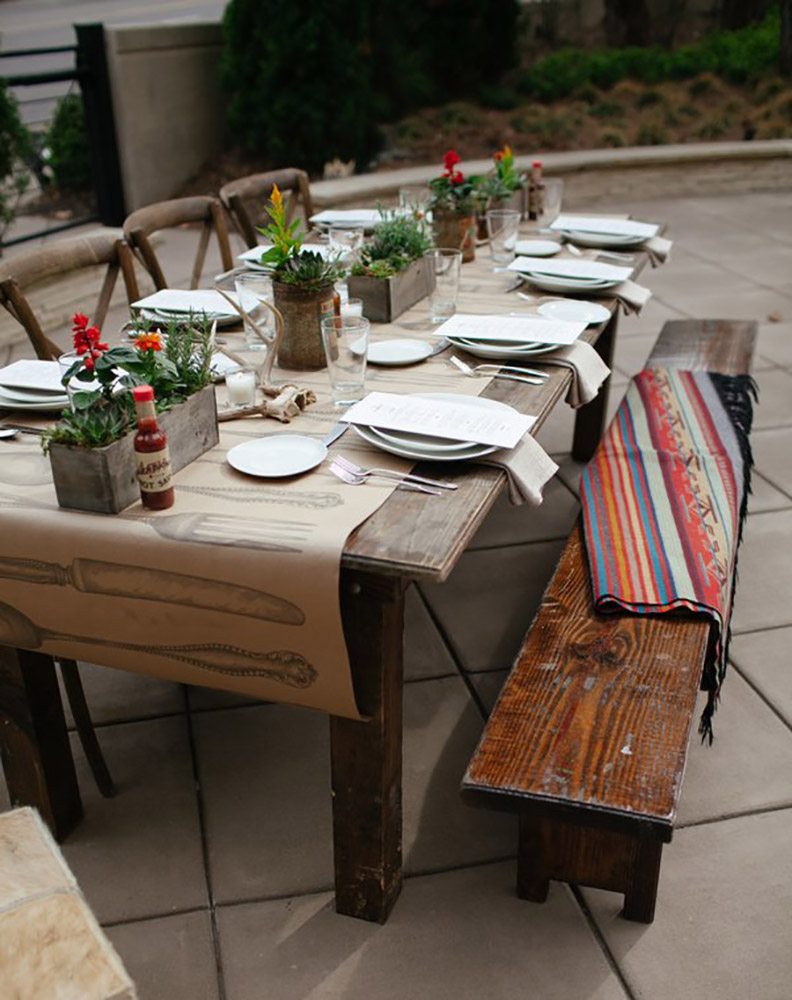 Wood Chargers
When rustic and fall meet, only beautiful things can happen! We love our Wood Chargers and how easily they can be styled – next to pumpkins or ranunculus, with yellows or purples – they truly look like autumn elegance in any setting.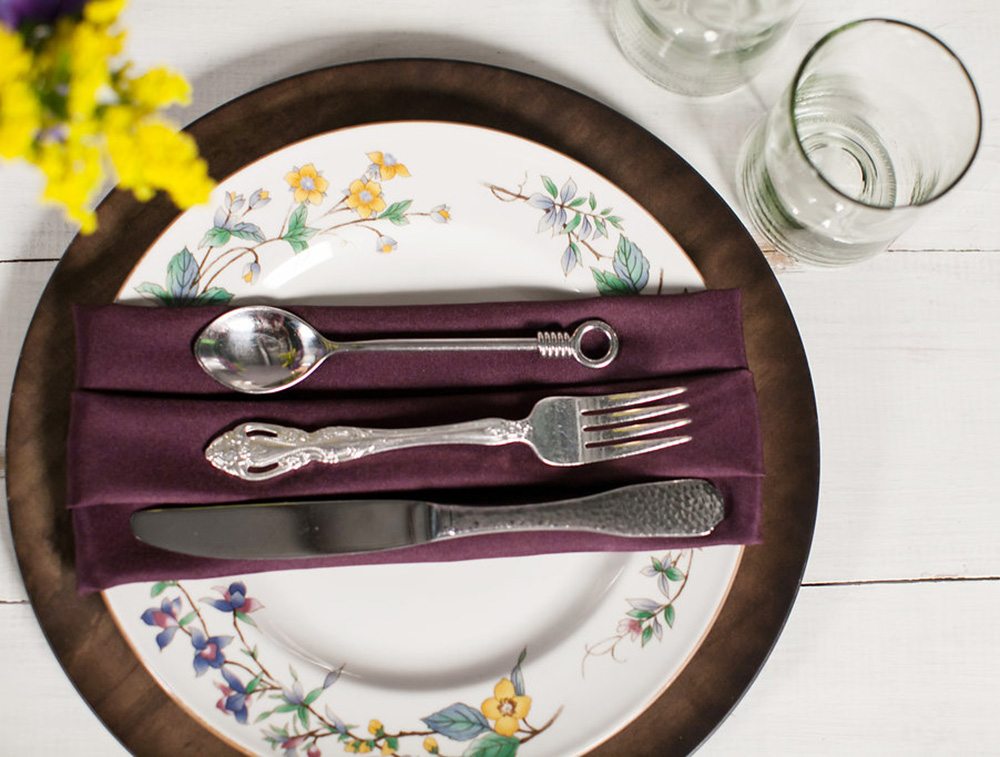 Crossback Chairs
Our most loved chairs look even prettier in the fall weather! Dark wood with a craftsman-like feel makes our Crossback Chairs incredibly popular, especially when temperatures start to drop. Elevate your table settings even more by draping a soft linen in your chosen color for a unique touch!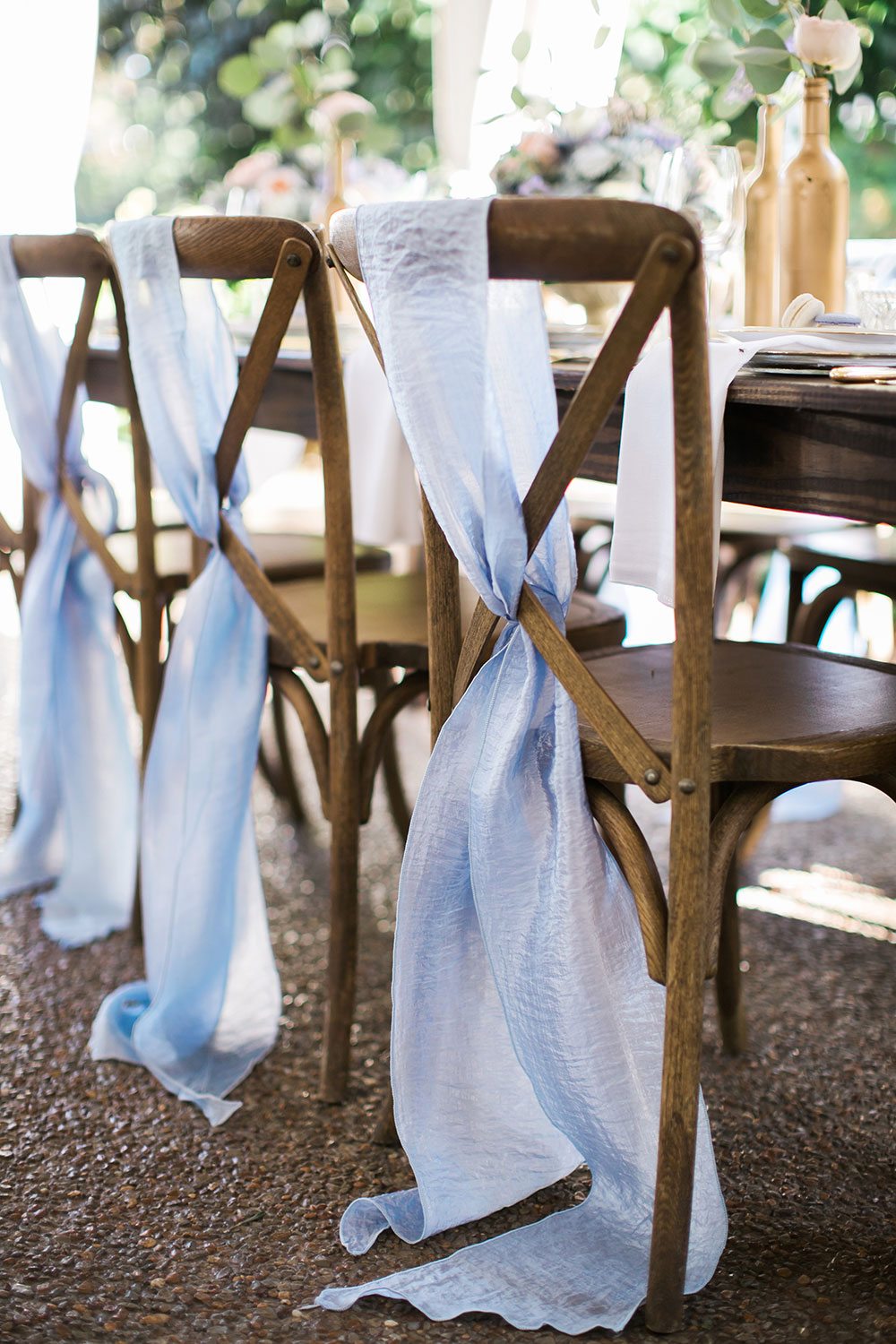 Artisan China
Off-white, vintage styled plates are the perfect beginning to any Fall tablescape. The Artisan China collection is the answer to a neutral, textured place setting that is anything but boring. And when added atop our Wooden Chargers? You simply can't go wrong.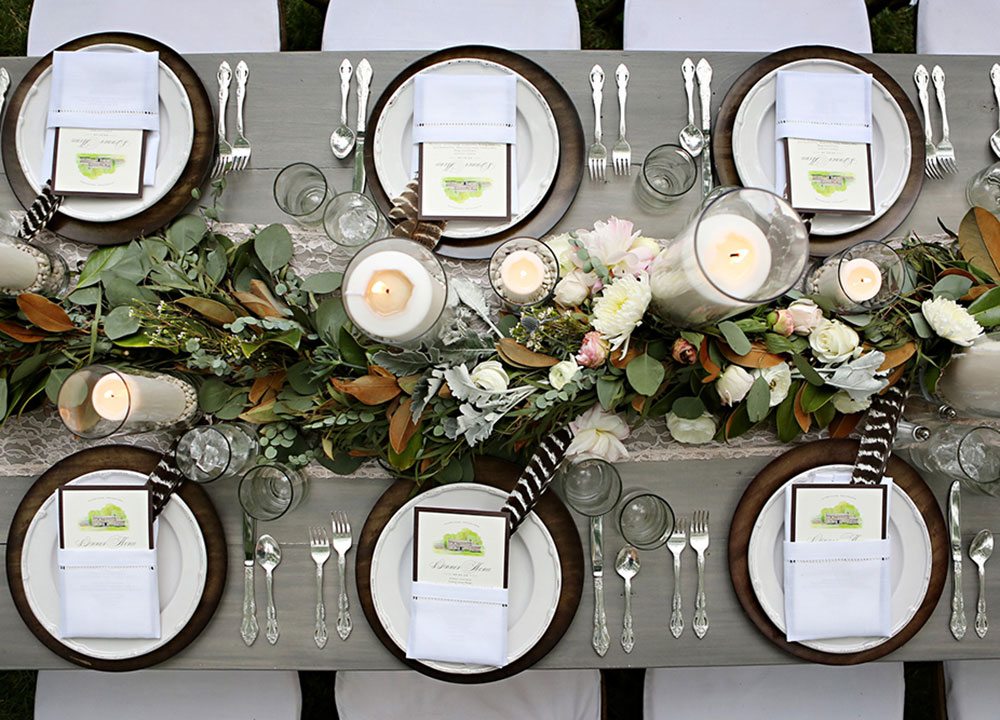 Recycled Wine Glassware
Our Recycled Wine Glassware provides a soft vintage feel that simply completes a place setting. The upcycled design matches effortlessly alongside your favorite autumn inspired centerpieces, whether it's sage garland or mauve florals.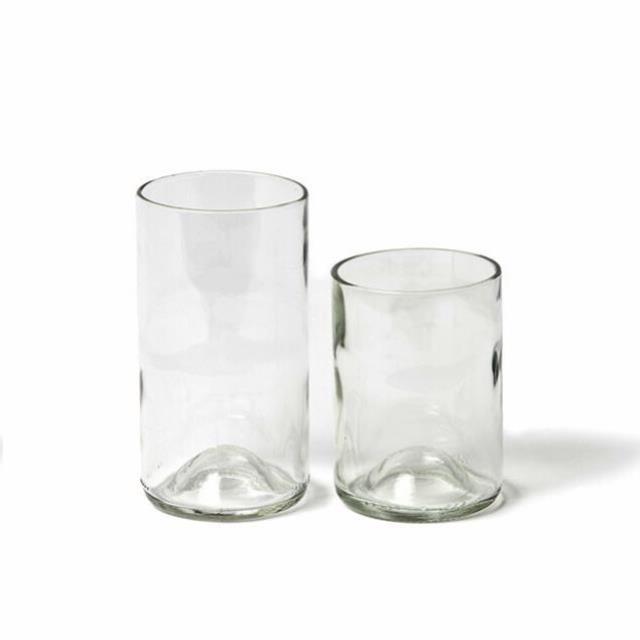 Ready to start designing the rentals for your autumn wedding? Contact our team about our party rentals in Nashville, Franklin & Middle Tennesee at info@southerneventsonline.com to get started!
TAGS | Artisan China, Chalkboards, Chiffon Runners, Crossback Chairs, Fall Wedding Decor, Fall Wedding Rentals, Nashville Wedding Rentals, Recycled Wine Glassware, Rustic Benches, Rustic Wedding rentals, Rustic event rentals, Tennessee fall wedding, Walnut Ceremony Doors, Whiskey Barrels, Wood Chargers, Wyatt Pedestal Cake Stands, autumn wedding decor, fall events, nashville bride, rustic event style, rustic wedding design, wooden wedding rentals
FEATURED RENTALS | Recycled Wine Glassware, Artisan China, Chalkboards, Chiffon Runners, Wyatt Pedestal Cake Stands, Walnut Ceremony Doors, Whiskey Barrels, Rustic Benches, Wood Chargers, Crossback Chairs,
---
3

Aug

Southern Events Products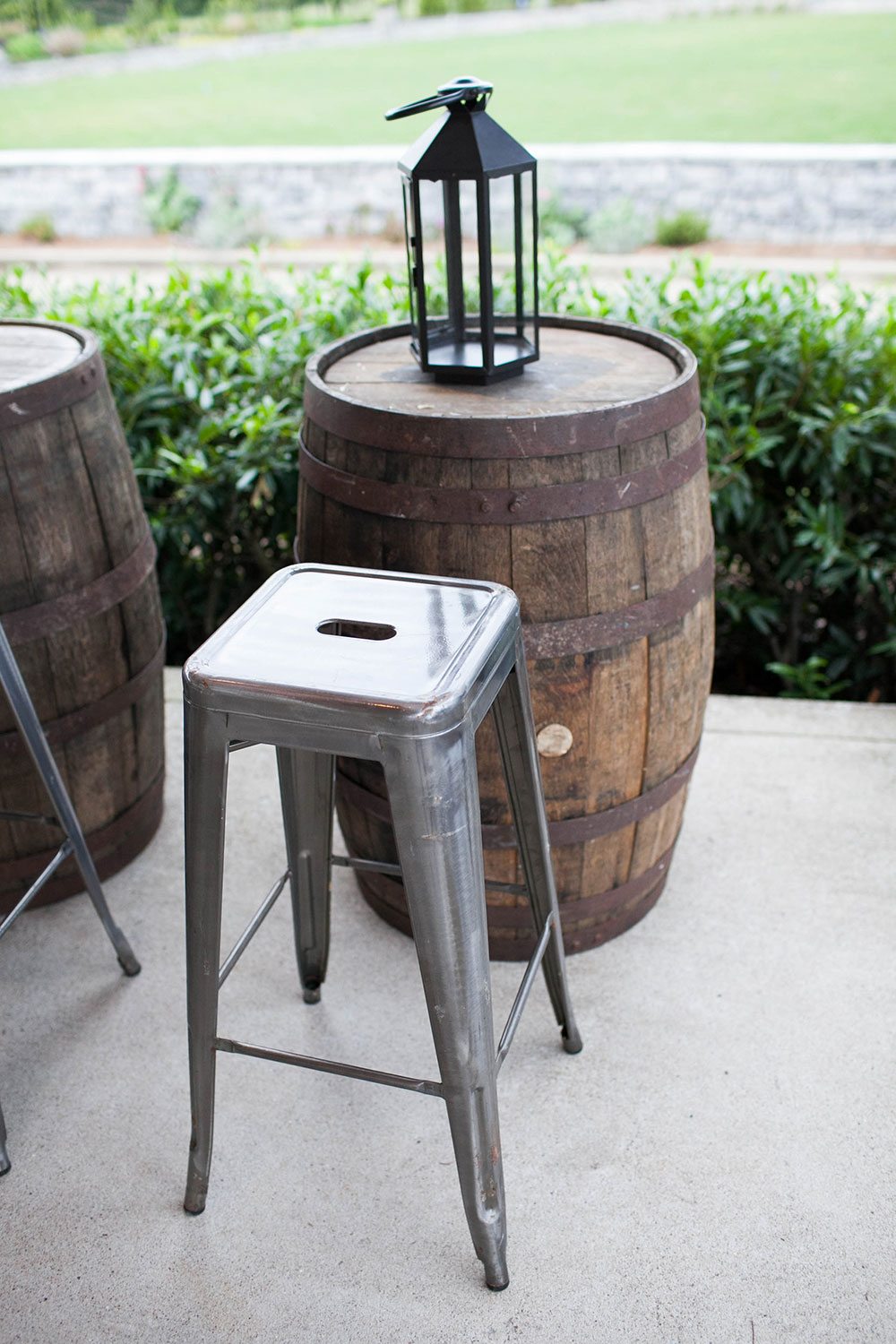 Tennesee has its own Whiskey Trail! We are so proud to serve this great state and can't wait for all the whiskey parties that are bound to pop up. Want to celebrate with your own whiskey themed event? In stock, we've got bourbon & whiskey inspired party rentals for your next gathering.
Whiskey Barrels
Whiskey Barrels set the tone with their dark rustic style – display your desserts on our Whisky Barrel Bar or chat with guests on our Whiskey Barrel cocktail table paired with the Remington Bar Stools.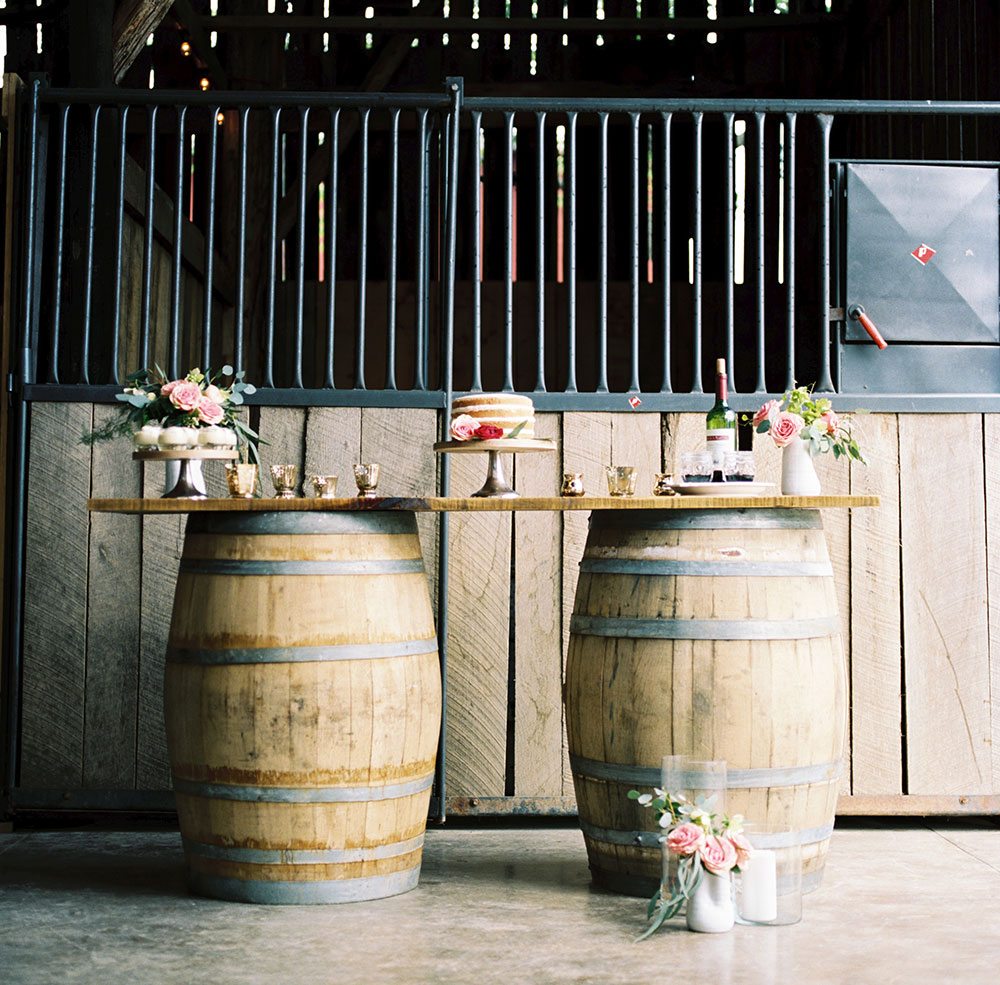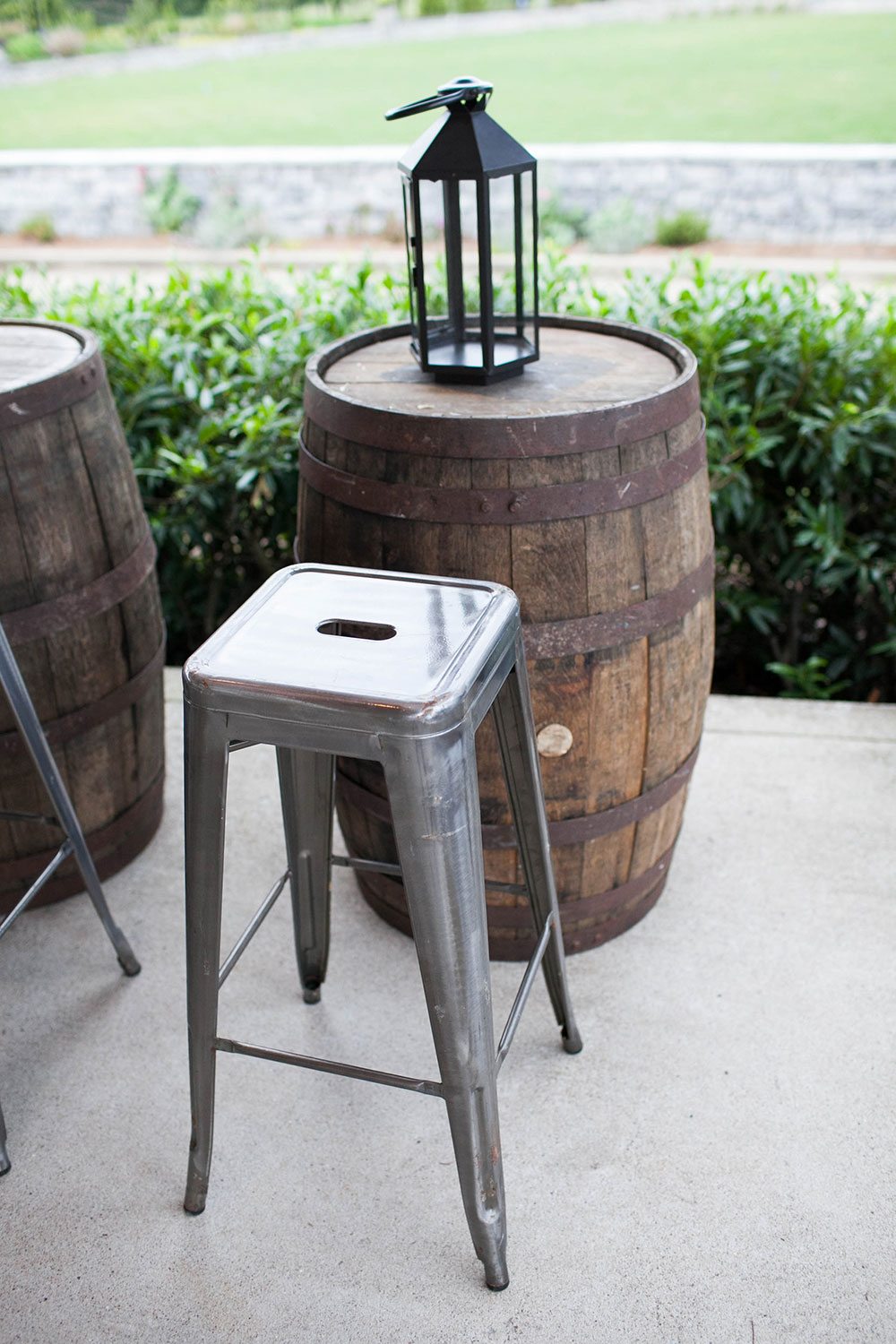 Reese Glassware
Serve your spirits in style with our Reese glassware – the perfect way to enjoy your whiskey of choice. Whether serving whiskey flights or letting your company enjoy a bourbon on the rocks, you can't go wrong with this classic glassware set.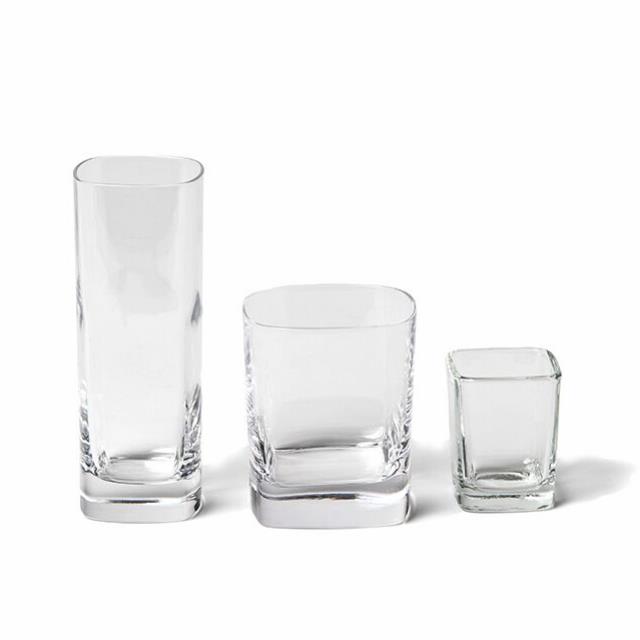 Fruitwood Farm Tables
Keep the rustic look going with our Fruitwood Farm Tables – no table cloths needed. Nothing feels more Southern than dark wood and some whiskey!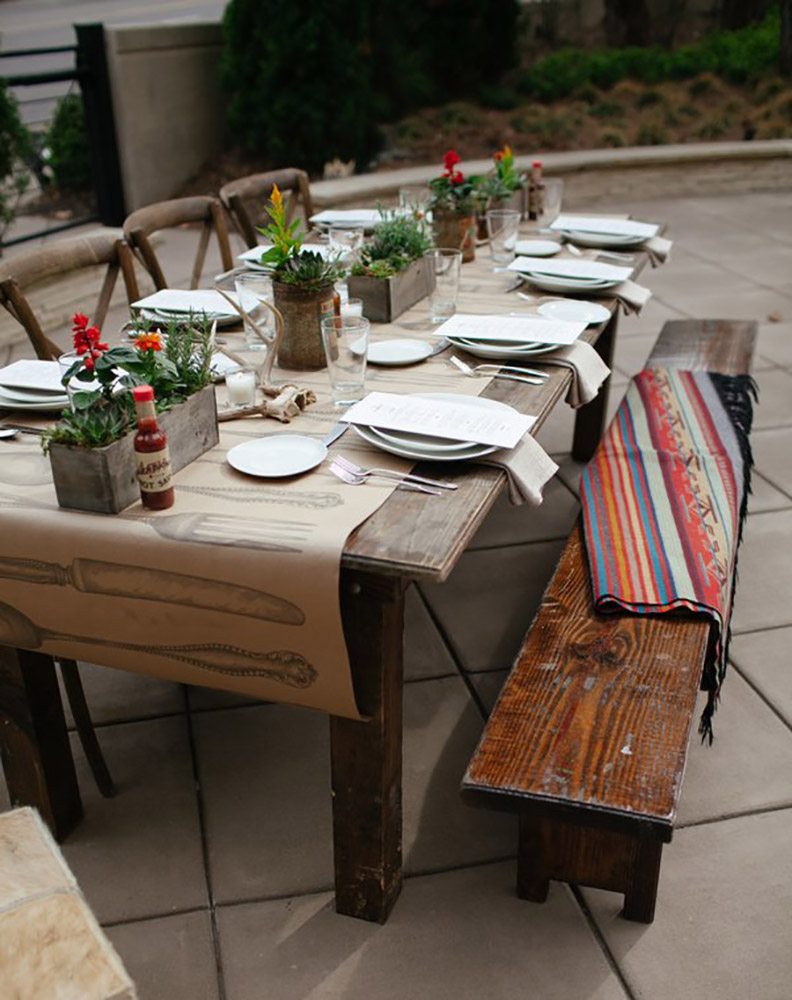 Urban Dining Chairs and Urban Side Table
The Urban Collection ties into the imperfect wood design without looking too manicured. Imagine the Urban Side Table next to the Whiskey Barrel Bar for an added rustic flair. And guests will enjoy drinking and dining in our Urban Dining Chairs – perfect for providing an unexpected industrial touch.
Need some guidance to pull together rentals for your whiskey inspired event? Contact our team about rentals at info@southerneventsonline.com to get started!
TAGS | Farm Tables, Industrial, Reese Glassware, Remington Bar Stools, Rustic event rentals, Urban Dining Chairs, Urban side table, Whiskey Barrel, Whiskey Barrel Bars, Whiskey Barrel Cocktail Tables, Whiskey Barrels, industrial event rentals, rustic, whiskey, whiskey barrel bar rentals
FEATURED RENTALS | Whiskey Barrel Bars, Whiskey Barrel Cocktail Tables, Reese Glassware, Remington Bar Stools, Farm Tables, Urban Dining Chairs, Urban side table
---