7

Jul

In Stock: Barn Inspired Party Rentals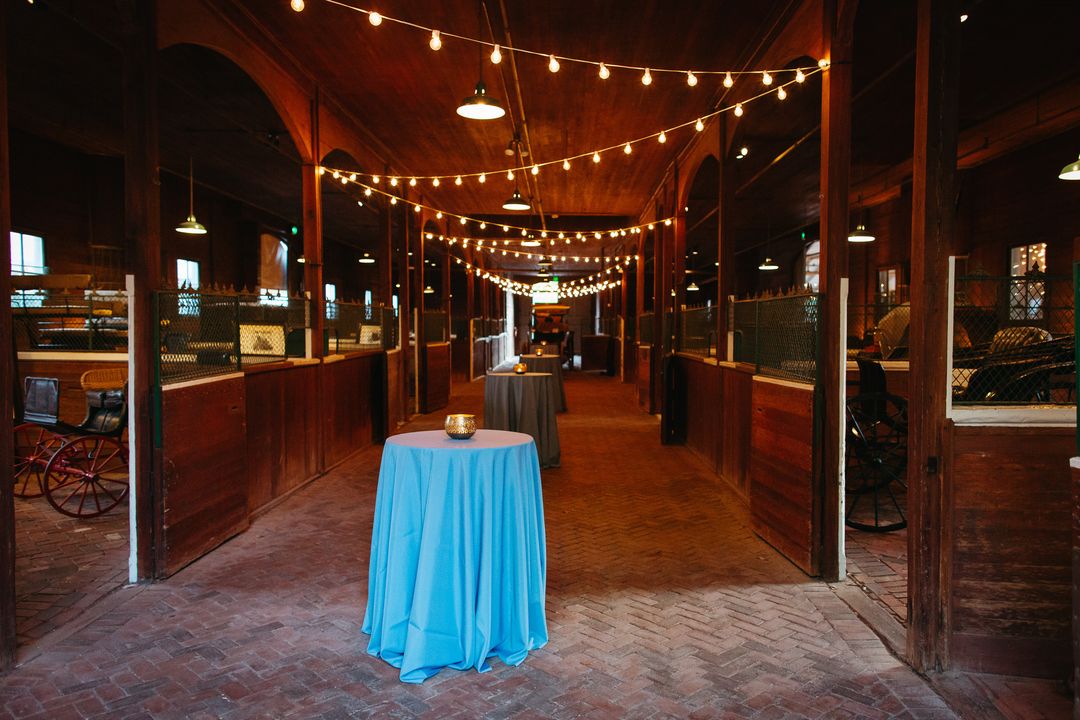 When in the South, there is no better way to celebrate than at a barn party! These historic buildings ooze southern charm and make for a gorgeous rustic backdrop – especially when complemented by our barn-inspired party rentals. Read on to get inspired by our trendy event rentals, featuring materials like wood and metal, that will make for a memorable gathering.
Whiskey Barrel Bars
One of our favorite rustic event rentals, our whiskey barrel bars are a must-have for a barn party. These classic pieces are a gorgeous choice for a bar, as well as a food display or grazing table. Choose from regular whiskey barrels or whitewash barrels, depending on your personal style. Then pick from three stylish tops: Barnwood, Galvanized, or Acrylic. Alternatively, we have a variety of traditional bars, perfect for catered events, made of rustic materials. Including our beautiful Bond Bar, Miller Bar in Wash White, and Tin Lizzie Corrugated Metal Bar.
Of course, every bar needs glassware! We have gorgeous glasses for rent, ideal for a range of classic drinks. Serve straight whiskey in our Monaco Rocks Glass. Refreshing Mint Juleps out of our classic Mint Julep Cups. And a spiked Arnold Palmer in a Recycled Hi-Ball Glass.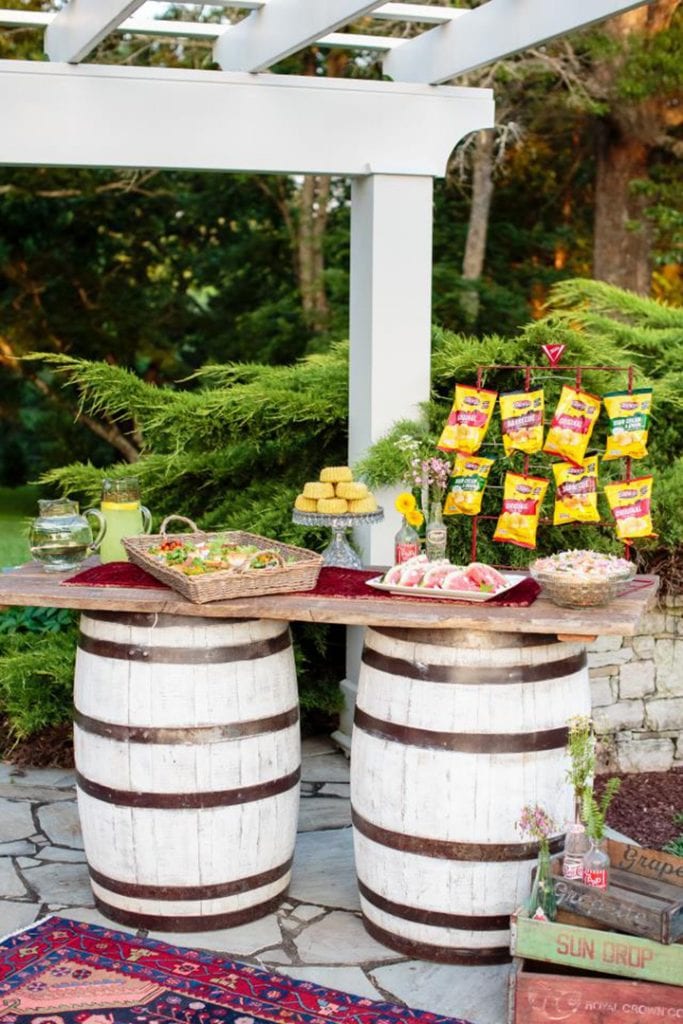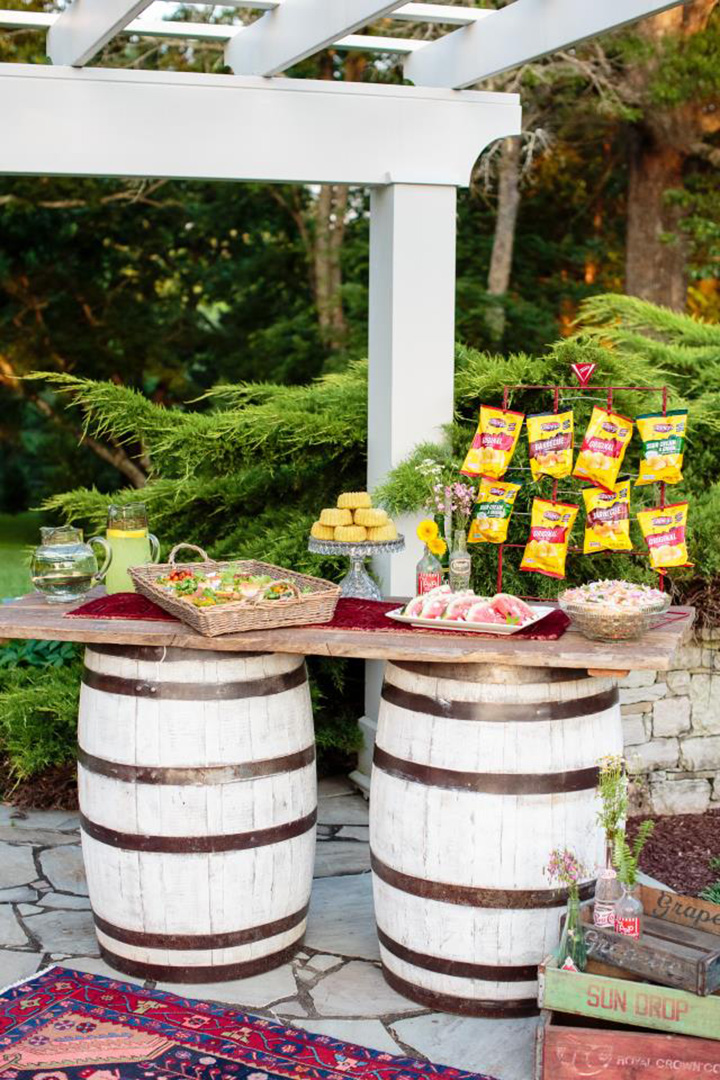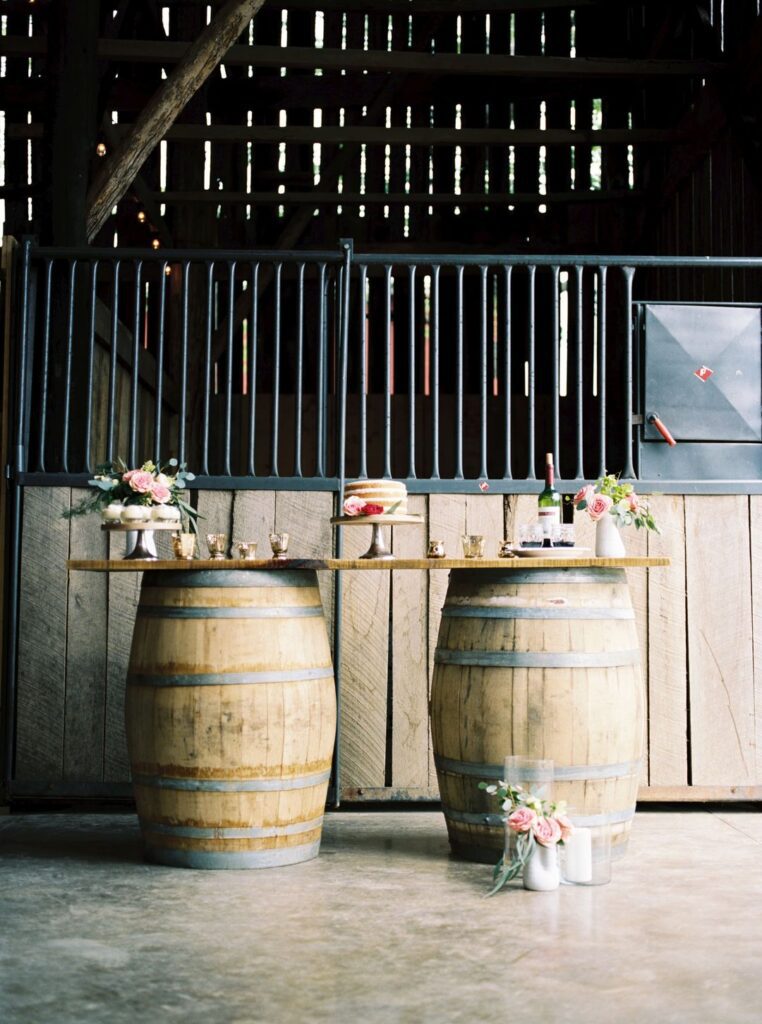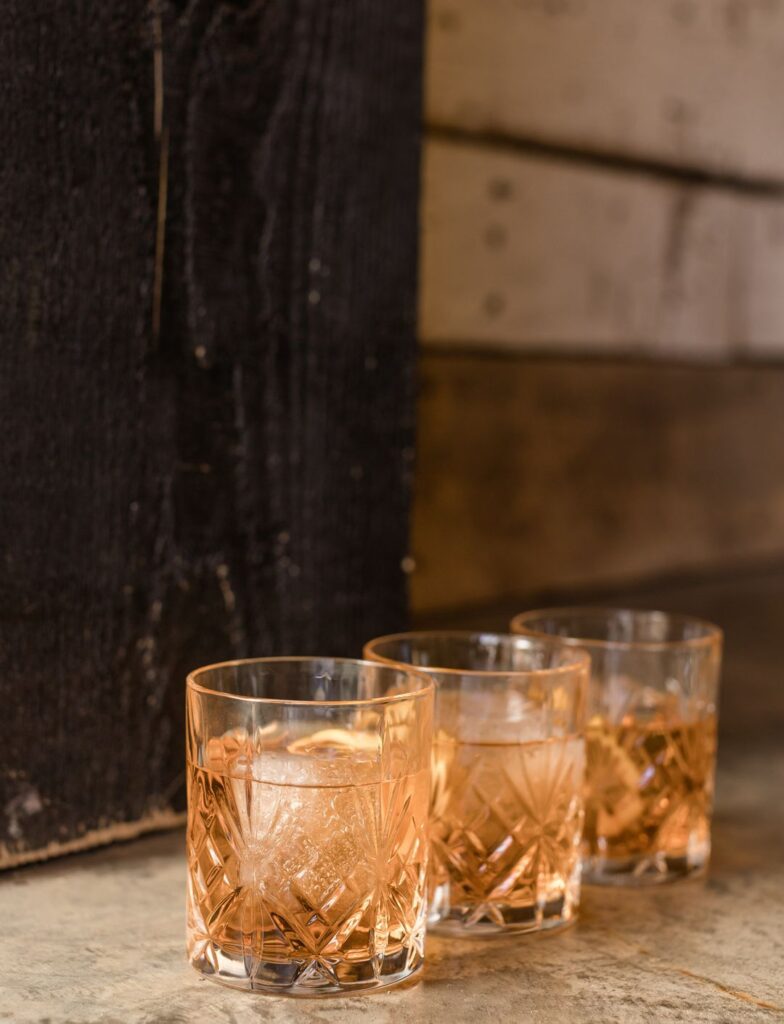 Rustic Bistro Tables
At some events lounge areas are ideal, but for a barn party, cocktail tables will do the trick! With music to dance to, save lounges for outdoor areas and opt for smaller areas where people can gather to chat and place their beverages. Another set of beautiful farm-inspired rentals, our Farm Bistro Tables pair perfectly with the more elegant Cross-Back Barstools. If you want to stick to a more rustic look, our Remington Gunmetal Bistro Tables and matching barstools are an equally great choice. For a quick and easy centerpiece, check out our Silver Square Tabletop Lanterns.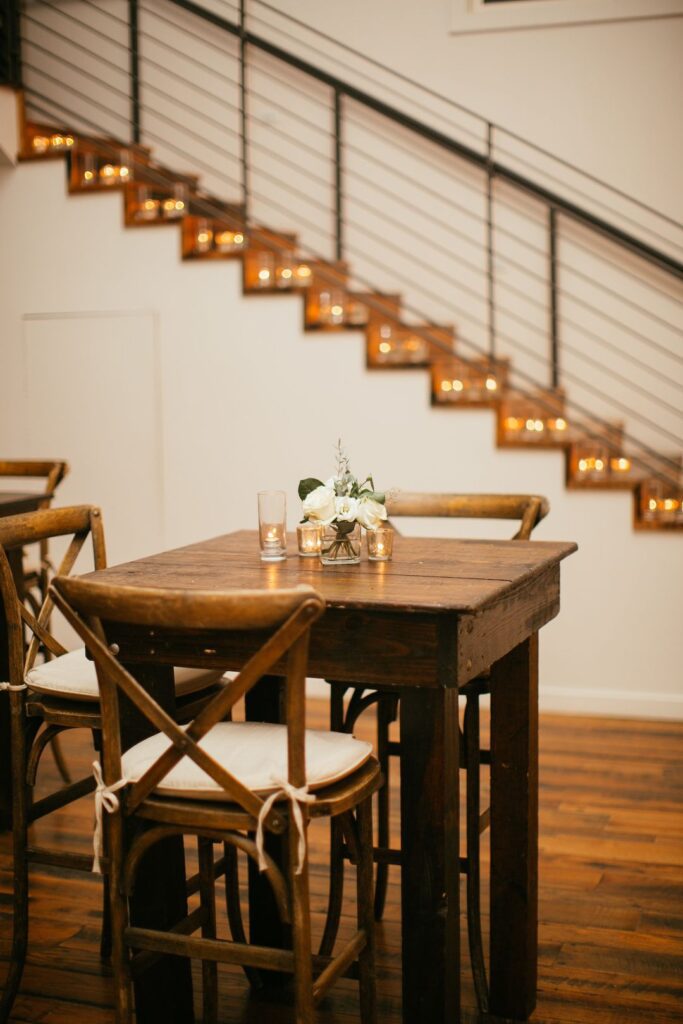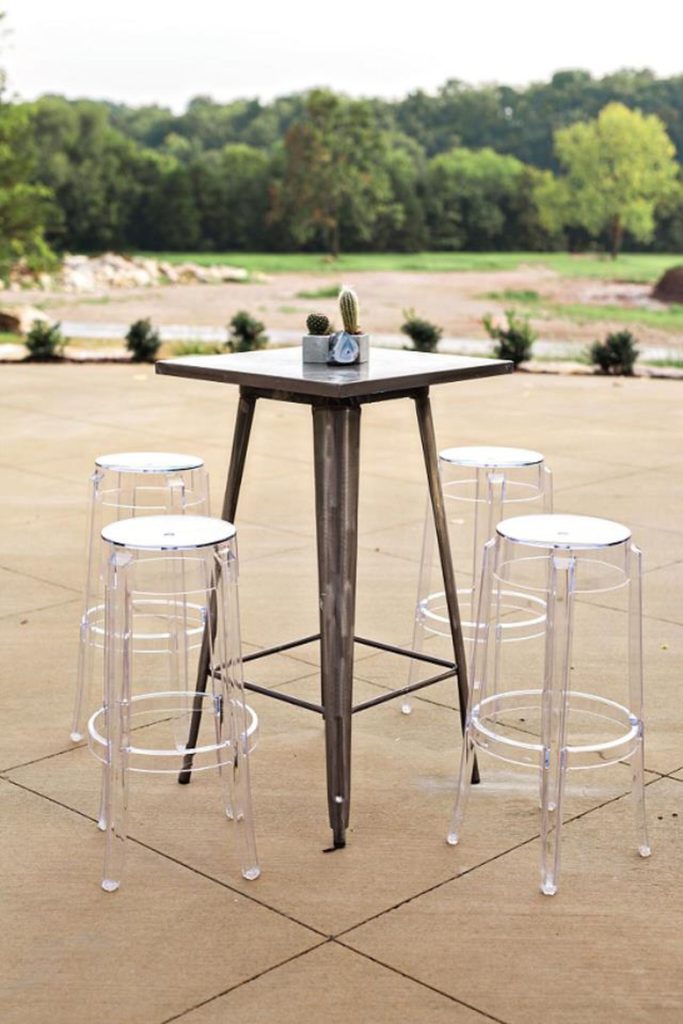 Farm-to-Table Dinner Rentals
Hoping to host an intimate dinner in place of or following a cocktail hour? A barn party is the perfect time to enjoy a farm-to-table dinner! We have plenty of serving ware that will allow you to create a memorable rustic table setting, starting with our Farm Tables in Fruitwood, Grayson, or White Wash. Soften the wood tabletop with a Havana Ecru Runner and napkins. For a clean but cozy look, feature our Artisan China along with a set of Abby or Hammered Flatware. Want to feature a pop of color? Our Smoke Tumblers will do the trick!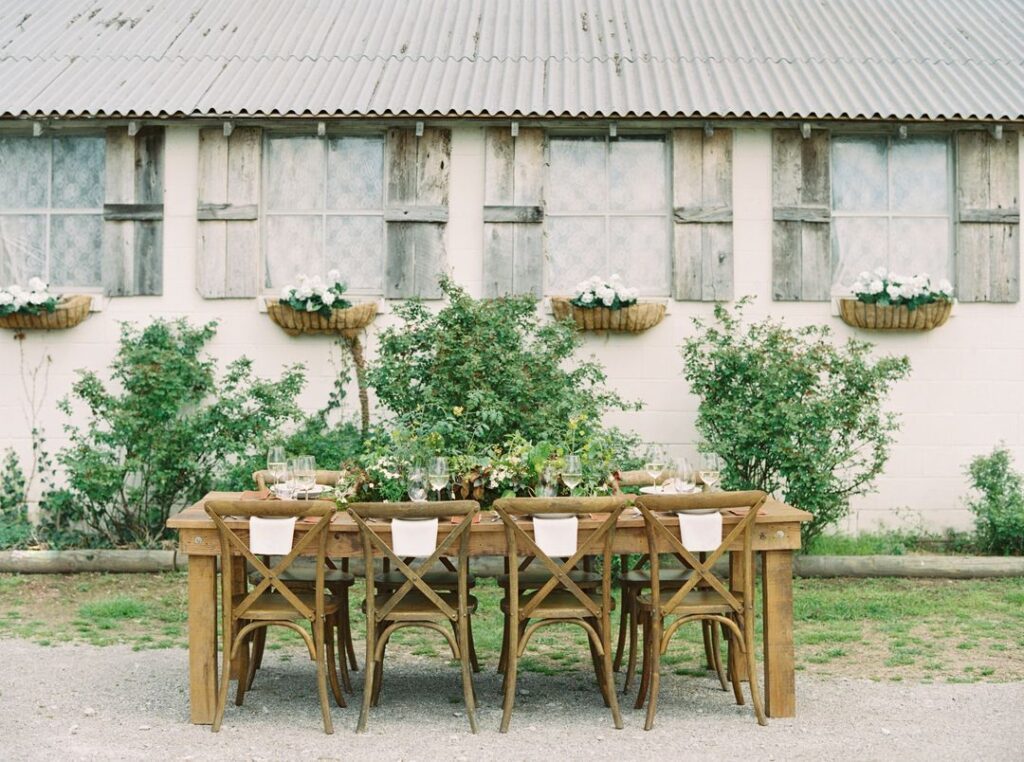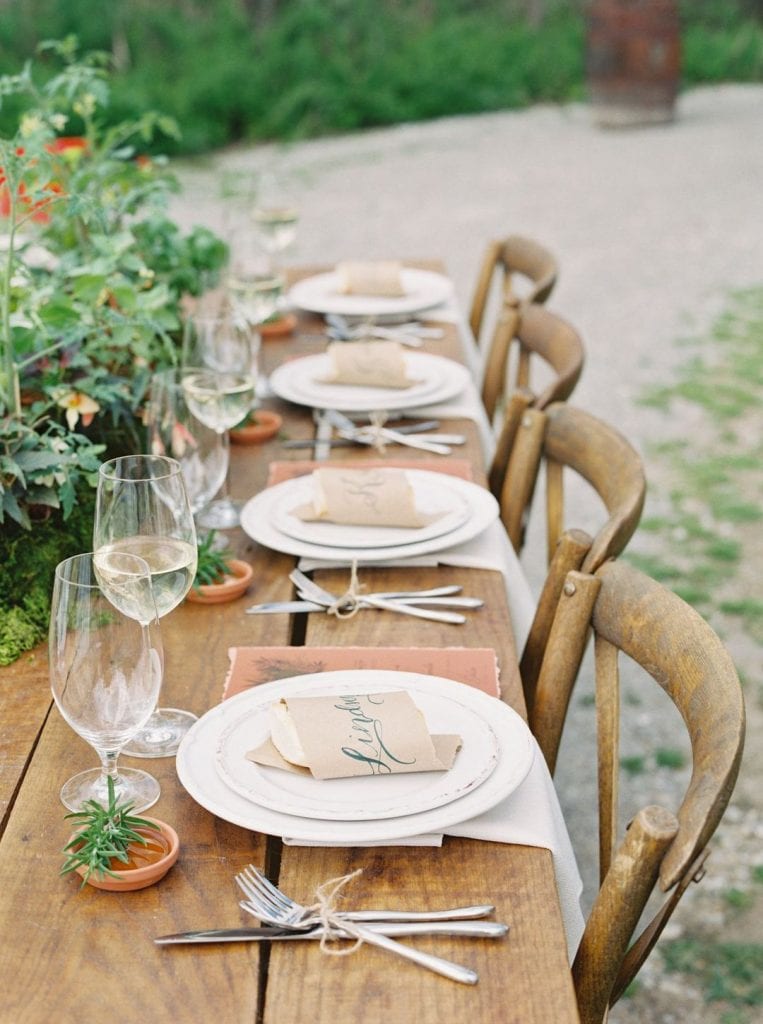 Outdoor Party Lounges
Considering most barns are situated on open land, take advantage when you make it an indoor and outdoor event. If the weather is nice, our Sutton Collection is a cozy place to settle in and chat for a while – with a drink in hand! Should you have more room, and a fire pit nearby, featuring our Rustic Benches decked out with pillows and throws. And if you need the fire itself, we've got that too! Our Hammered Rectangle Fire Pit and Stone Round Fire Pit are both gorgeous choices (that can also be used to make s'mores).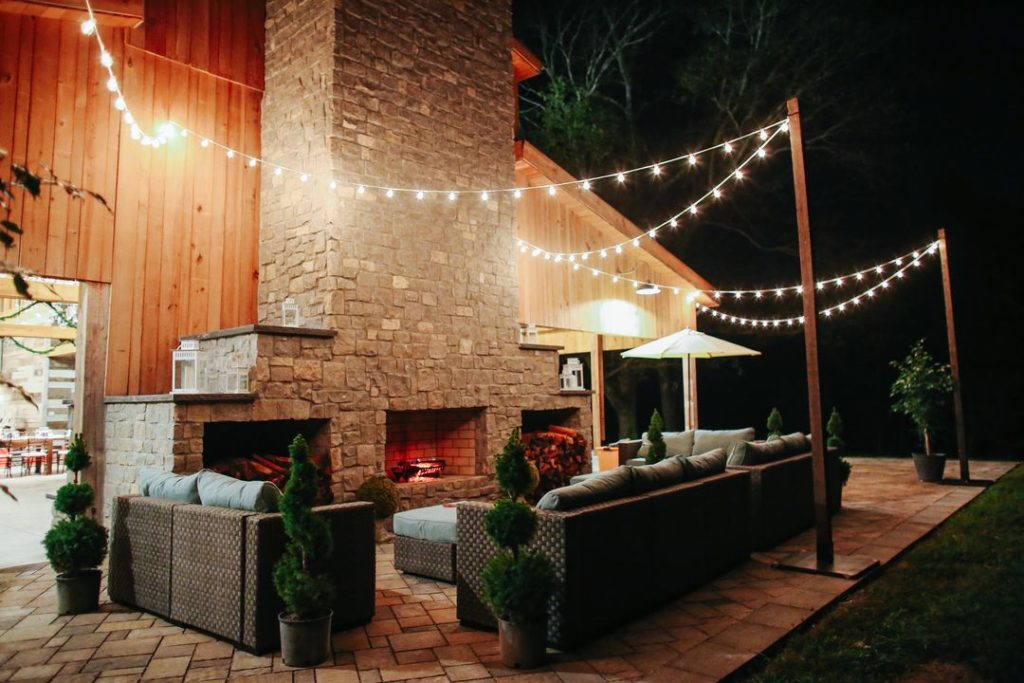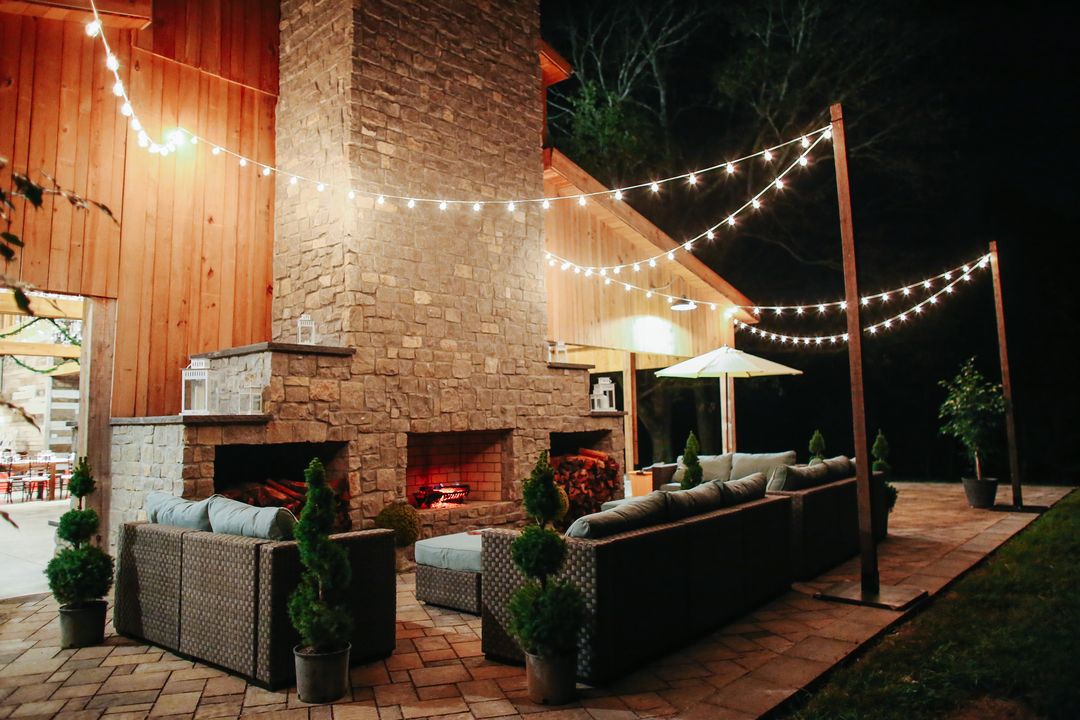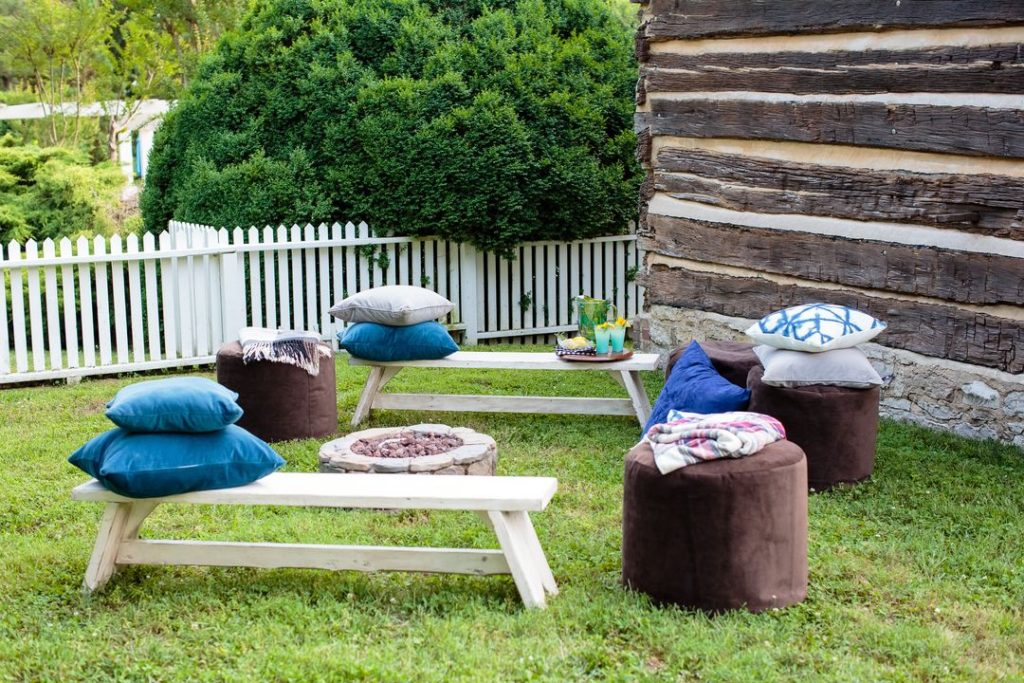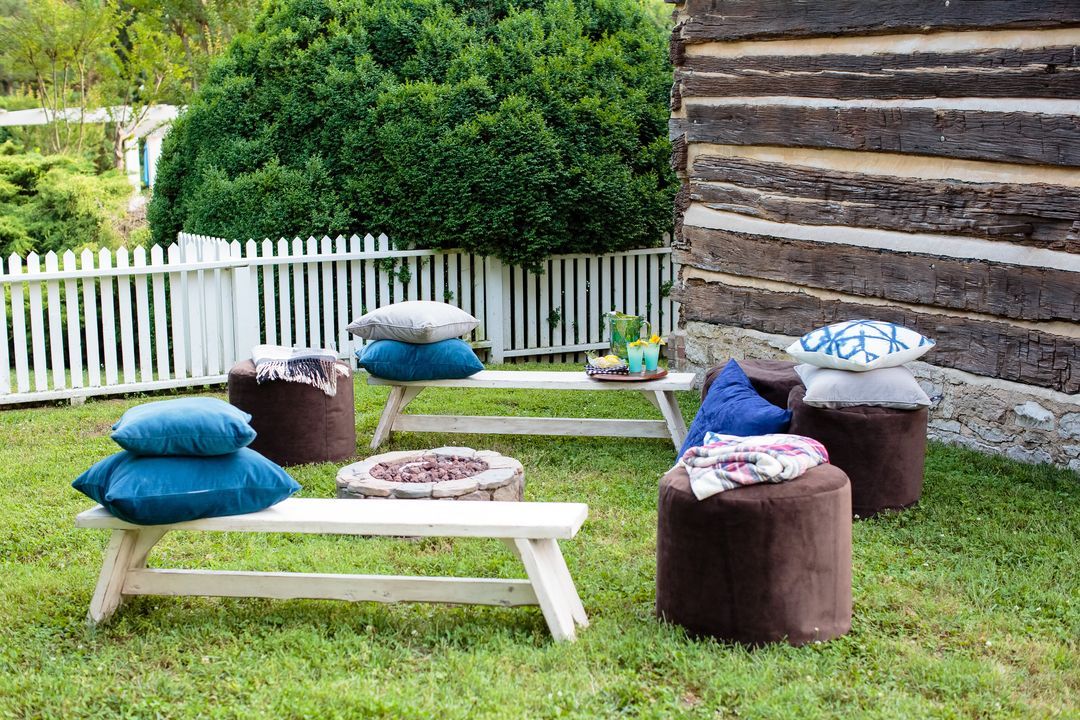 Want to feature some of our barn-inspired party rentals at your upcoming celebration? Contact our team today for assistance, or for help choosing products that align with your event design!
FEATURED RENTALS | whiskey barrels, white wash whiskey barrels, bon bar, miller bar wash white, tin lizzie corrugated metal barn, Farm Tables, Havana Exru Runner, Artisan China, Abby Flatware, Hammered Flatware, Smoke Tumblers, Sutton Collection, Rustic Benches, Stone Round Fire Pit, Farm Bistro Tables, Cross-Back Barstools, Remington Gunmetal Bistro Tabless, Silver Square Tabletop Lanterns, Hammered Rectangle Fire Pit,
SEE MORE LIKE THIS