15

Dec

Southern Events Products, Trends and Inspiration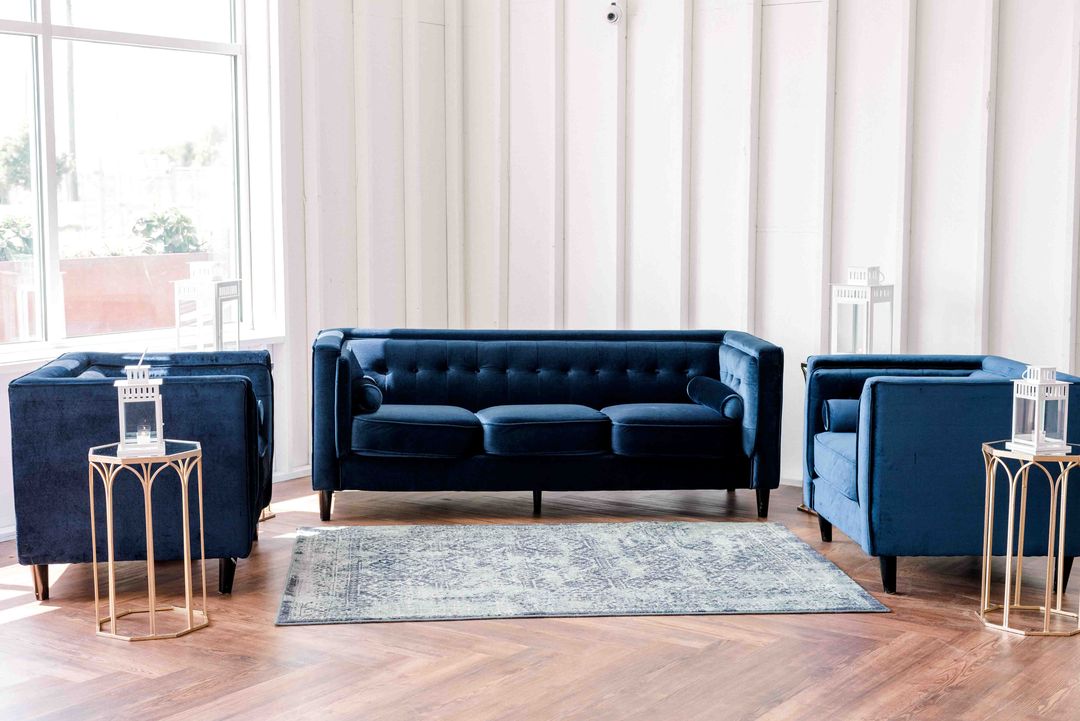 Winter may be in full swing, but that's no excuse to halt the jubilations! In fact, it's the perfect time to gather, to reap the warmth provided by the love of family and friends. To help you host a memorable get-together, Southern stocks a range of cozy event rentals that will encourage guests to sit, sip and soak it all in. Take a look at some of our favorite winter party rentals, from plush lounge furniture to luxe linens, perfect for hosting a cozy seasonally-inspired celebration.
Plush Velvet Lounge Areas
If there is one essential for a chilly winter party, it's a cozy lounge area – maybe two! Indoor or outdoor, your guests will want a plush place to sit back, relax, and mingle. Even more so if you have plans for a well-stocked bar. We offer a range of gorgeous furniture pieces that you can mix and match to create a stunning lounge. Our Fern Velvet Sofa or Henley Grey Velvet Tufted Sofa are elegant pieces, which can be paired with a set of loveseats or armchairs. Popular choices include our Gold Bamboo Arm Chair and White Eiffel Arm Chair, which offer a trendy modern retro look. Just don't forget to grab one of our beautiful rugs to frame the space and add a little extra warmth!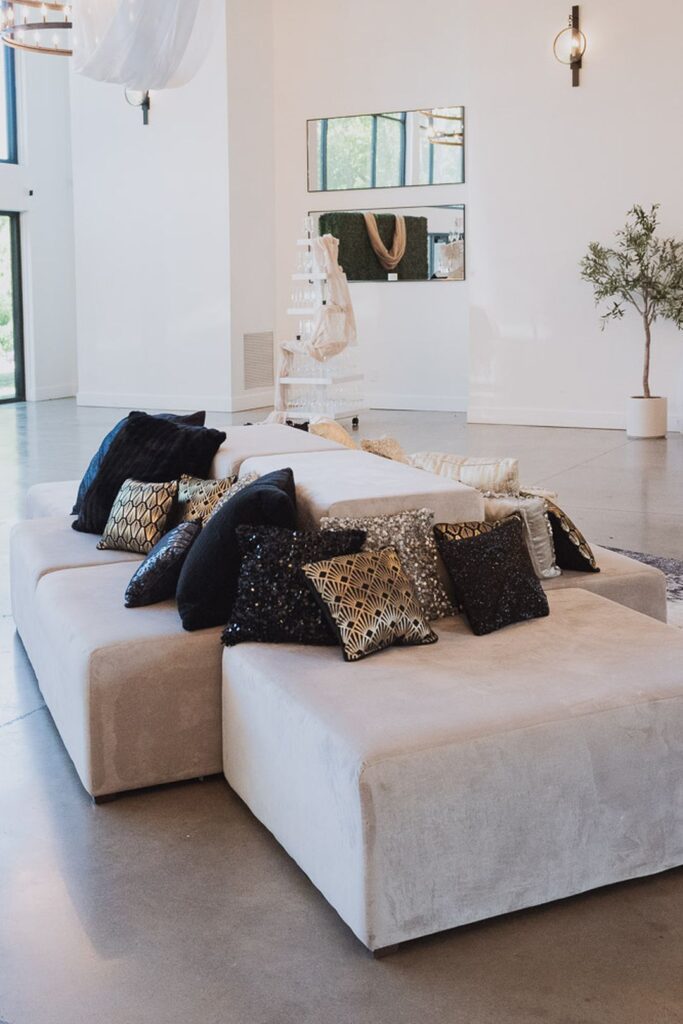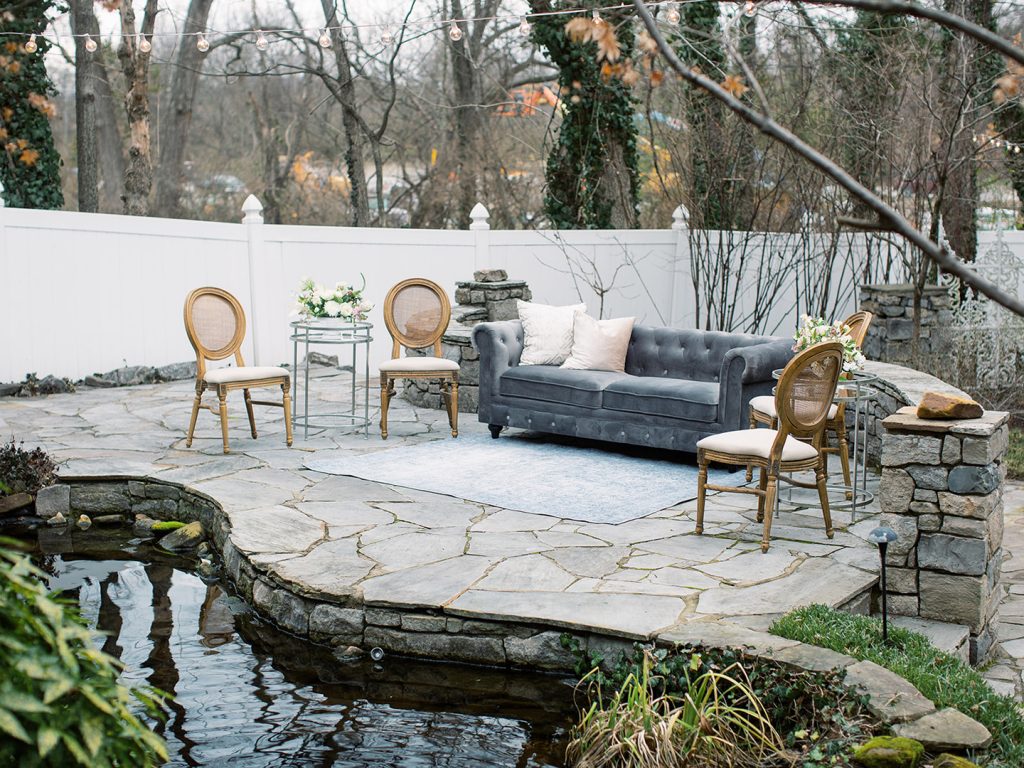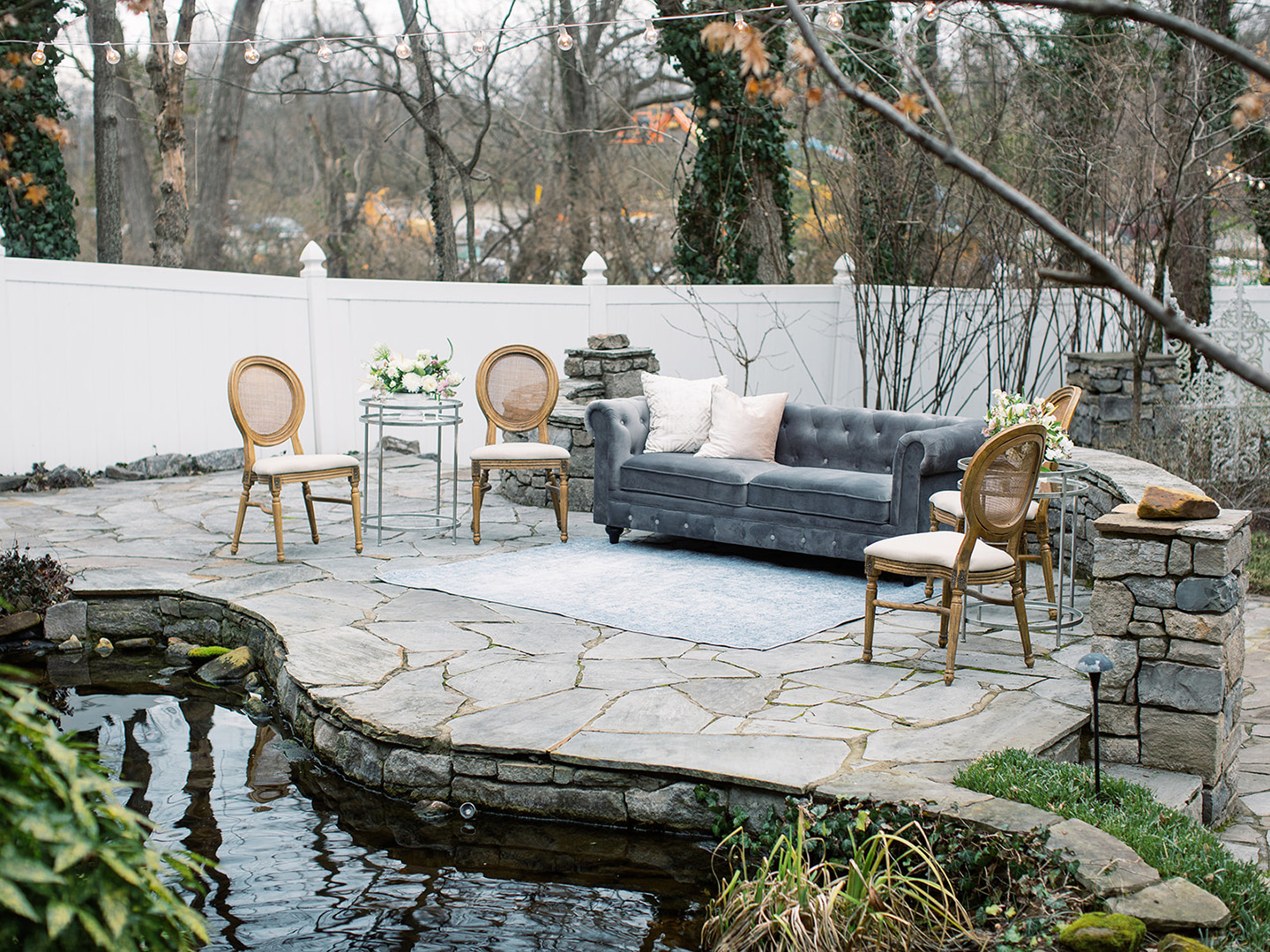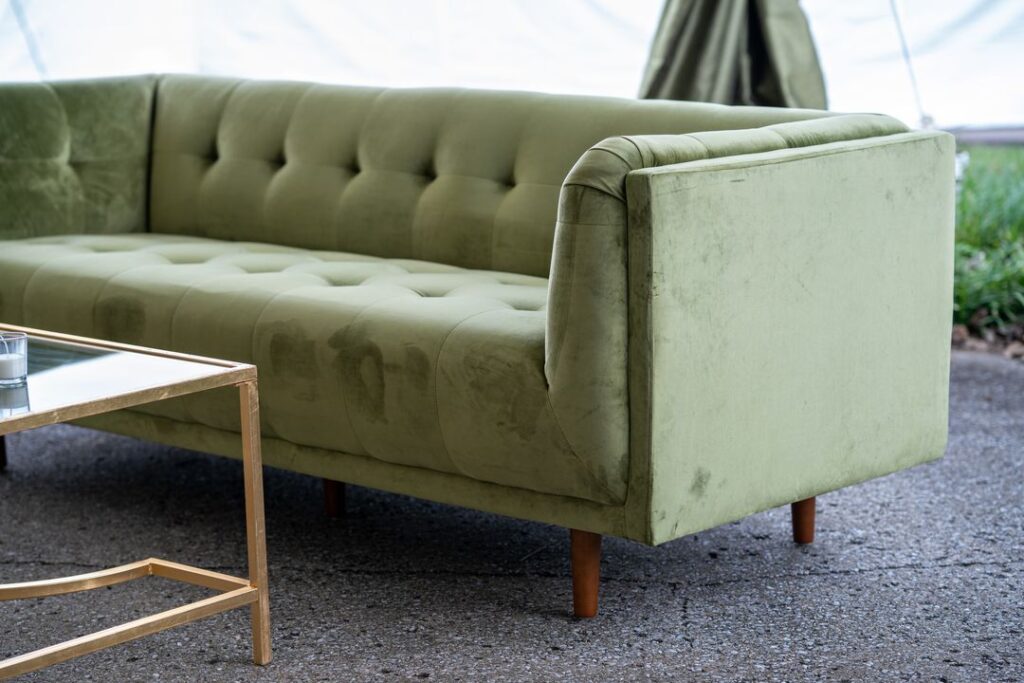 Metallic-Focused Holiday Tablescapes
When it comes to winter event tables, the most popular choice for serving ware are pieces that star metallic accents. Such as our Glass Charger with Gold Rim, Austin Gold Flatware, and Celia Gold Rim Glassware. To help warm up your table and create a more welcoming or cozy look, we recommend adding in a splash of colors and textures. Start with elegant linens in a warm color, like Moss Green Crush or Havana Ecru. Velvet napkins are an easy way to add a fun pop of color, as well as a soft texture. Opt for our elegant White Etched Velvet or a brilliant Navy Blue. If your plates or serving ware feature metallics, sub traditional glassware for colored tumblers or water goblets.
Struggling to create the perfect winter tablescape? Our team would love to help you! Or, take a look at our Holiday Boxes – Luxe Chalet and Silver Soiree are both beautiful cozy options.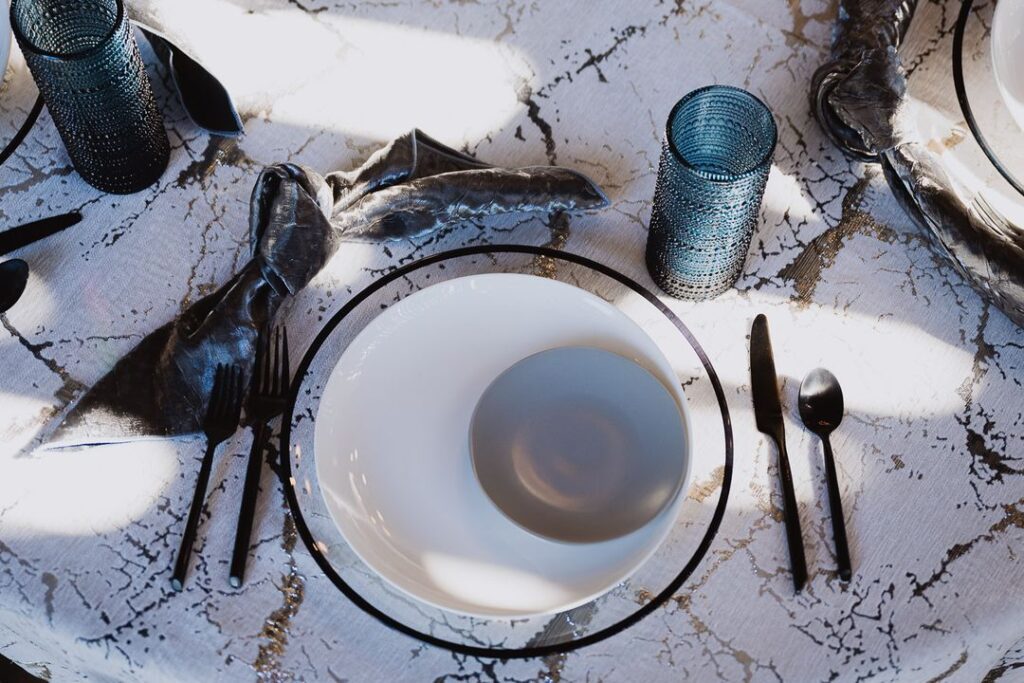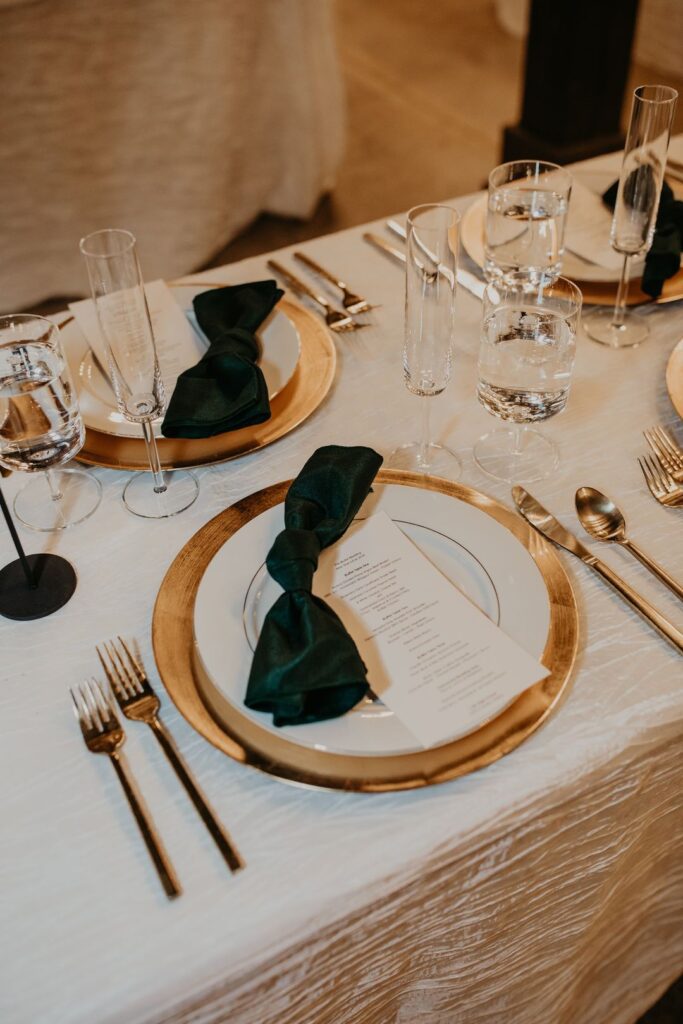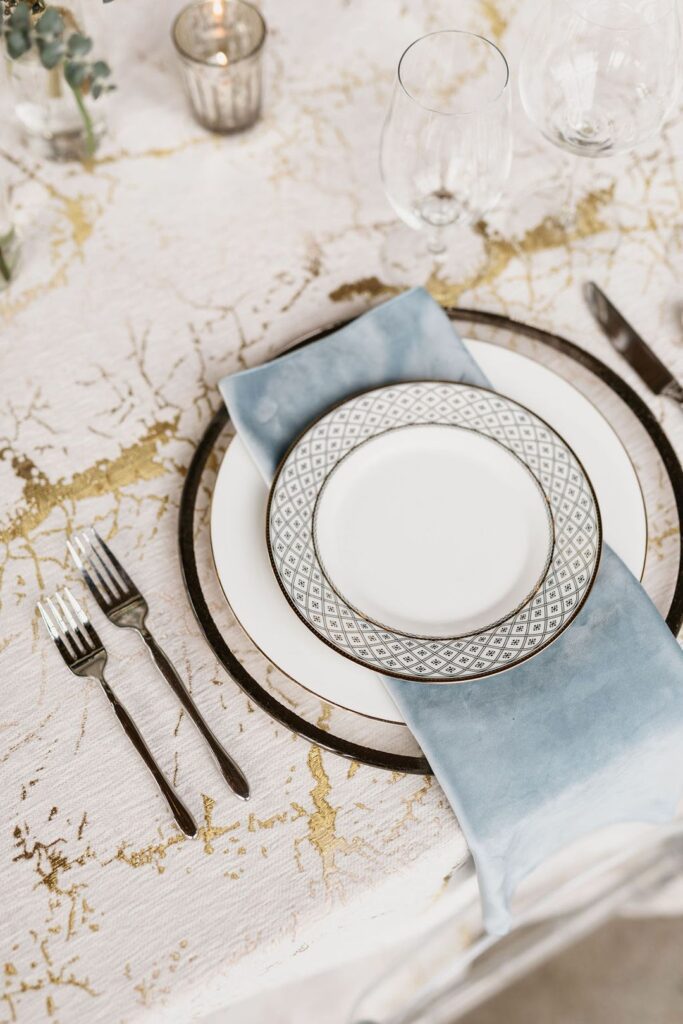 Create a Toasty Place to Gather
Hosting a gathering at home or the office but feeling limited on space? We offer a variety of winter party tent rentals that will allow you to create an ultra-cozy covered space for parties of every size. Our Ready-to-Party tent packages are a convenient solution, with all the essentials for between 30 to 75 guests. After you've secured a tent, customize the space with heating solutions. We stock a Blowing-Style Heater to warm up any size tent, as well as a Hammered Rectangular Fire Pit – perfect for creating a cozy area to lounge or toast marshmallows. Surround it with any of our plush ottomans, such as Chocolate Poufs, as well as pillows and blankets.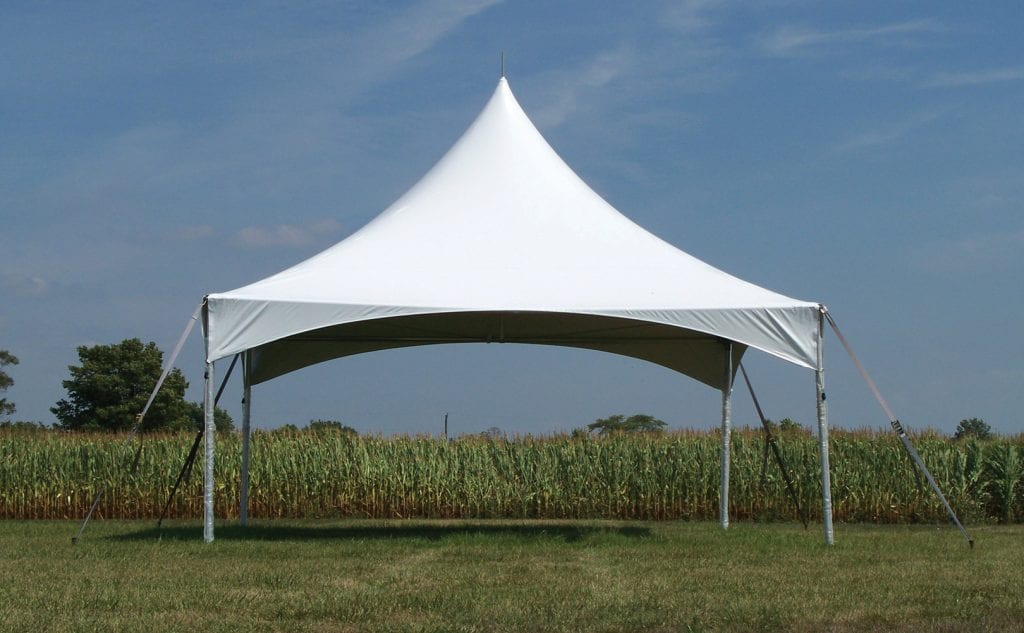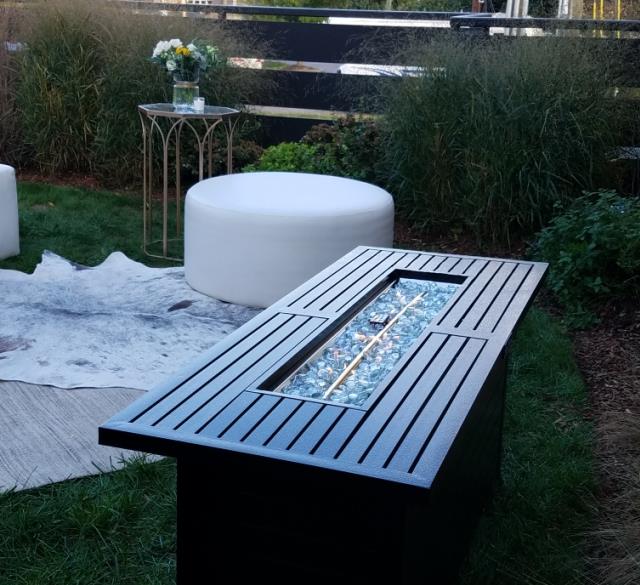 Want to feature these cozy event rentals at an upcoming holiday party in Nashville? Send our team a message at info@southerneventsonline.com for help selecting the perfect pieces for your gathering, big or small! Need more event inspiration, take a look at our Minimal Winter Event Rentals.
TAGS | Area Rugs, Heaters for Tents, Tent Rental, event lounge, lounge furniture rentals, tent accessories, winter event rentals, winter events, winter party
FEATURED RENTALS | Fern Velvet Sofa, Henley Grey Velvet Tufted Sofa, Gold Bamboo Arm Chair, White Eiffel Arm Chair, Glass Charger with Gold Rim, Austin Gold Flatware, Blowing Style Heater, Hammered Rectangular Fire Pit, Chocolate Poufs,Celia Gold Rim Glassware, Moss Green Crush Linens, Havana Ecru Linens, White Etched Velvet Napkins, Navy Blue Napkins,
---
9

Jun

Southern Events Products, Trends and Inspiration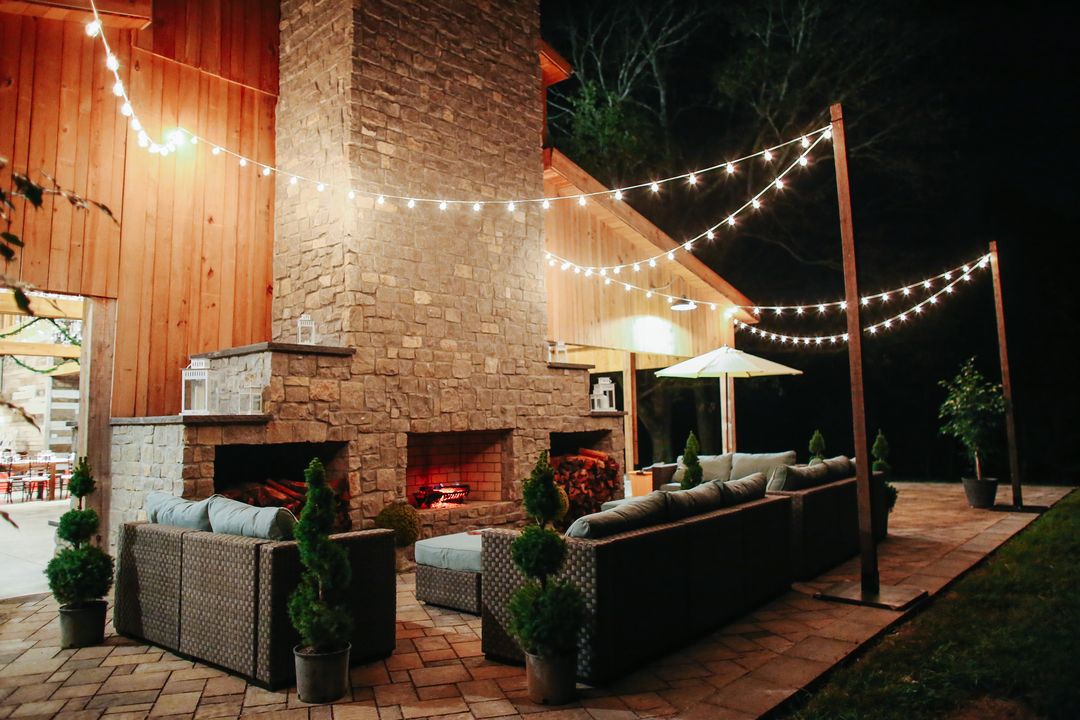 Many of us spend our days inside, hunched over a computer. Throwing outdoor parties makes for a welcome change of pace, especially when the weather is warm! Imagine an event spent under the night sky, with music in the air and a refreshing cocktail in hand. Yep, that sounds like a Nashville-themed outdoor party to us! If this has you feeling inspired, keep reading for a curated list of outdoor party rentals for your Music City gathering!
Indoor to Outdoor Spaces
Hosting a comfortable backyard party is all about knowing how to make the most of a space! Utilizing both indoor and outdoor areas will allow more room for guests to mingle. Consider setting up different social areas where guests can move to and from to interact with others. Outdoors, create a cozy space with our Sutton Lounge Collection and Navy Rug. On a patio or covered terrace, set up a handful of stylish bistro tables outfitted with any of our luxe linens linens – Kennedy looks great no matter the weather!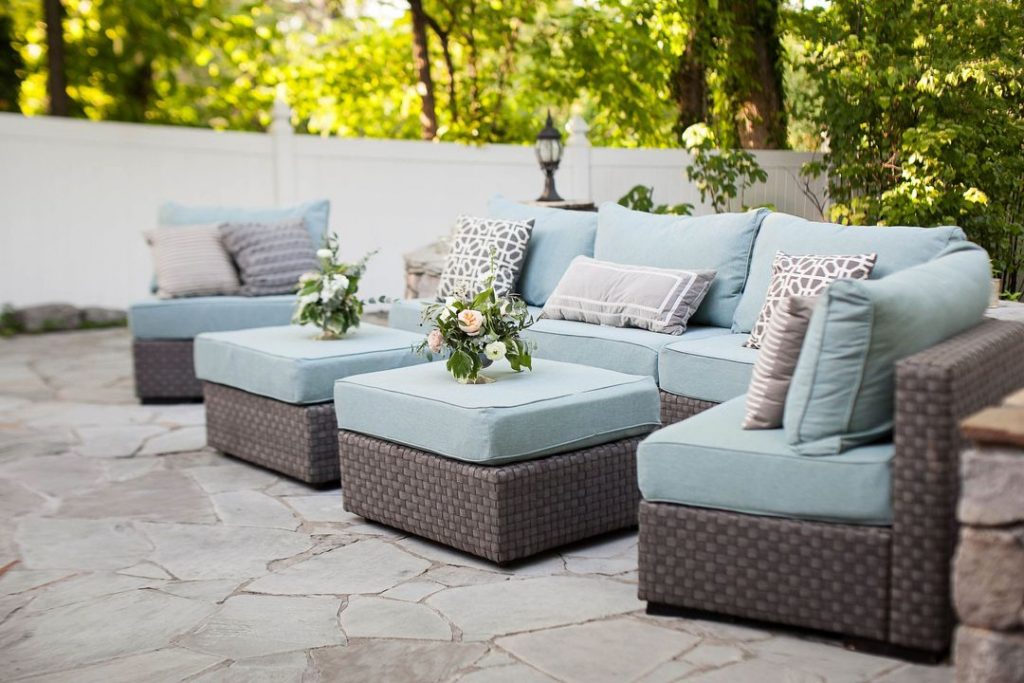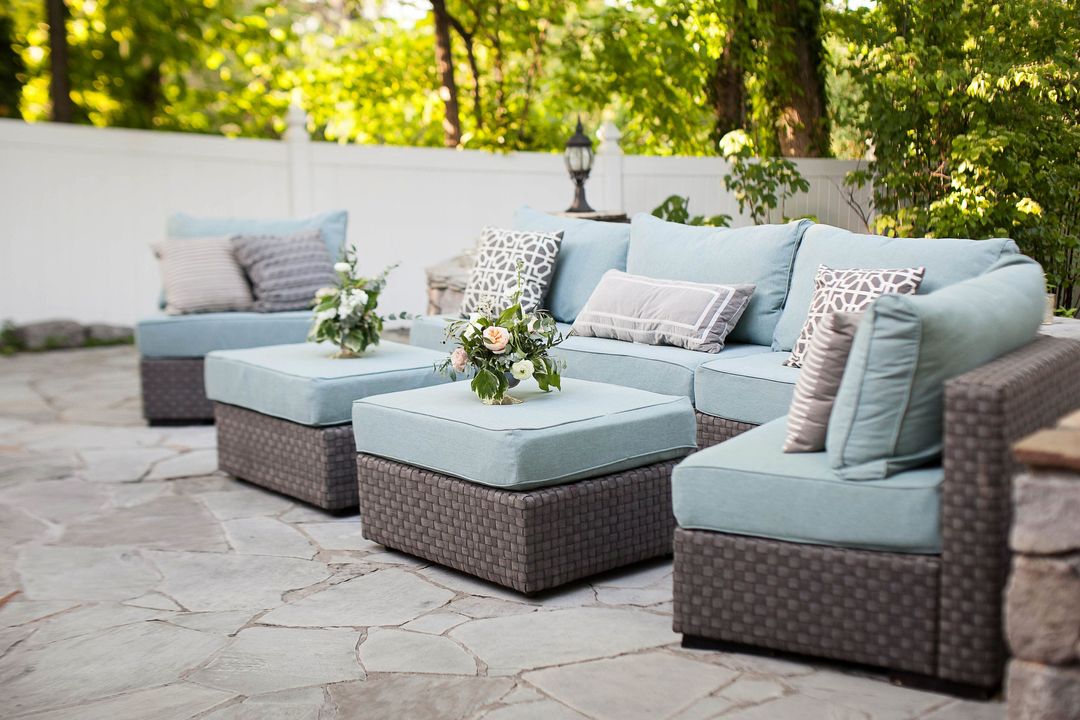 Delightful Drinks
A well-planned Nashville Themed outdoor party is likely to include refreshing cocktails. And in Nashville, you'll most definitely find bourbon! Having the right outdoor bar set up that is both functional and stylish is vital for a successful outdoor party. For a more intimate gathering or Gold Bar Cart is an elegant piece. But for a sizeable crowd, feature any of our rustic-inspired bars. Such as our Antique White Franklin Bar or Whiskey Barrel Barnwood Bar! Of course, don't forget to keep it stocked with elegant glassware, like our classic Monaco Rock Glasses.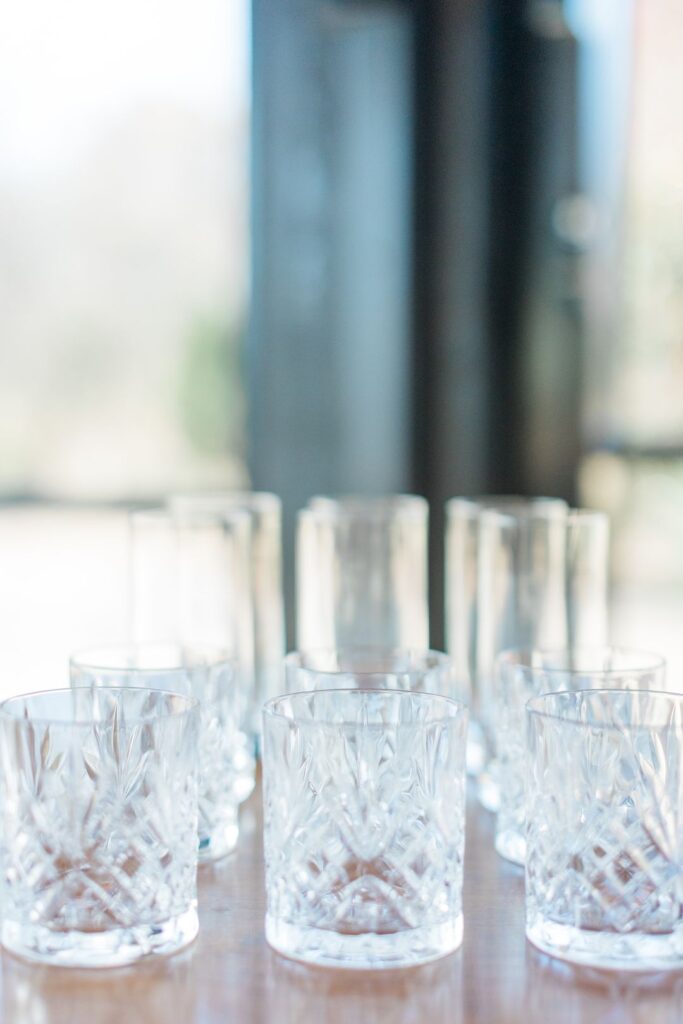 Interactive Areas
Fire pits just burn with ambiance! Guests love to gather around our Stone Round Fire Pit to perch on Rustic Benches or Chocolate Poufs. Oh, and speaking of ambiance, our Assorted Oversized Lanterns look darling placed near lounging areas and tables. All the while providing extra lights to keep guests safe. To dress up your seating, and keep guests cozy, we recommend that you feature throw pillows and blankets. Just don't forget to pack the s'mores!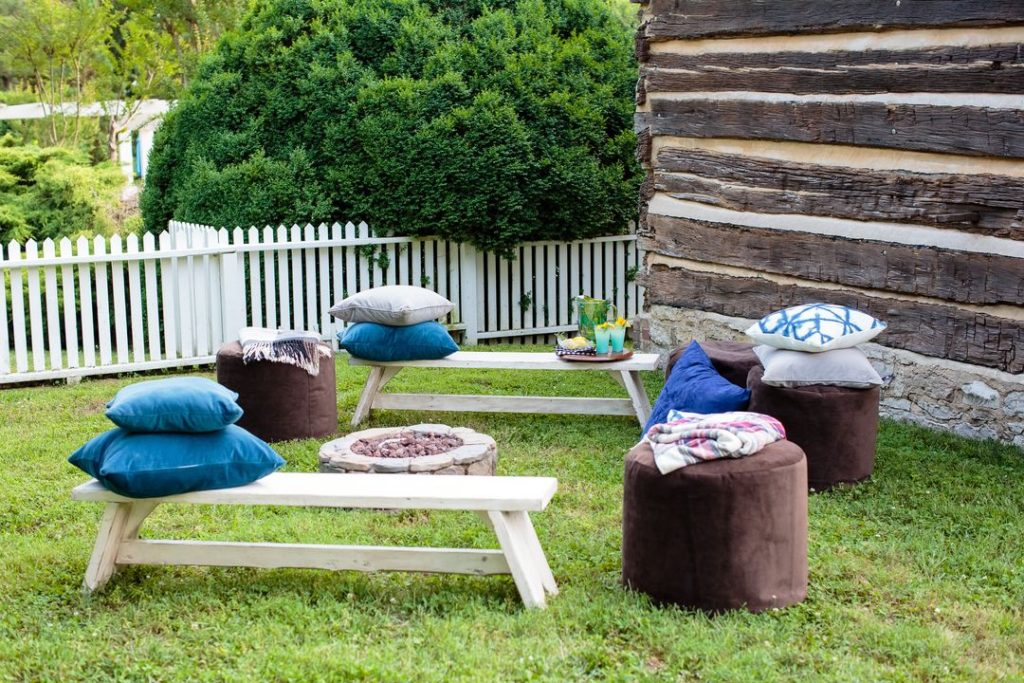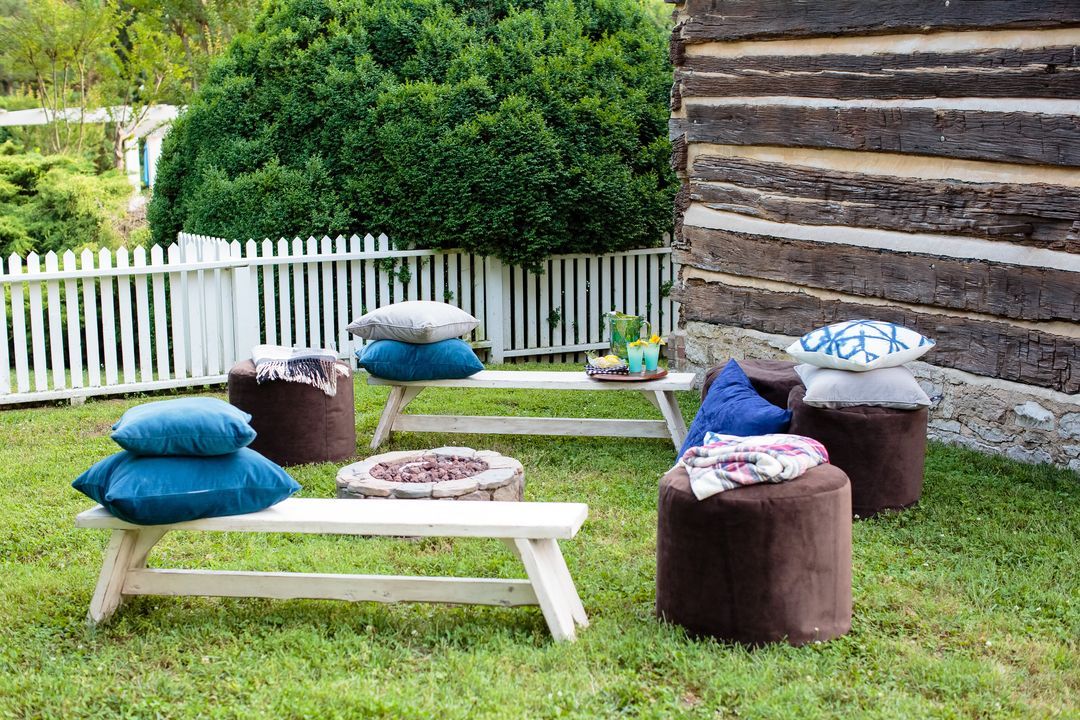 Ready to plan a Nashville-themed party under the stars? Send us a message at info@southerneventsonline.com and work with our team to host a one-of-a-kind event. Planning to enjoy dinner outdoors as well? Be sure to check out our blog on Al Fresco Dining!
TAGS | Cocktail Party Rentals, Lounge Furniture, Nashville party rentals, Southern Events Party Rentals, Unique Nashville Event Rentals, backyard parties, bar event rentals, lounge furniture rentals, outdoor event rentals
FEATURED RENTALS | Sutton Lounge Collection, Navy Rug, Stone Round Fire Pit, Chocolate Poufs, Rustic Bench, Assorted Oversized Lanterns, Antique White Franklin Bar, Whiskey Barrel Barnwood Bar, Gold Bar Cart,, Monaco Glassware,,
---
30

Dec

On Trend, Southern Events Products, Trends and Inspiration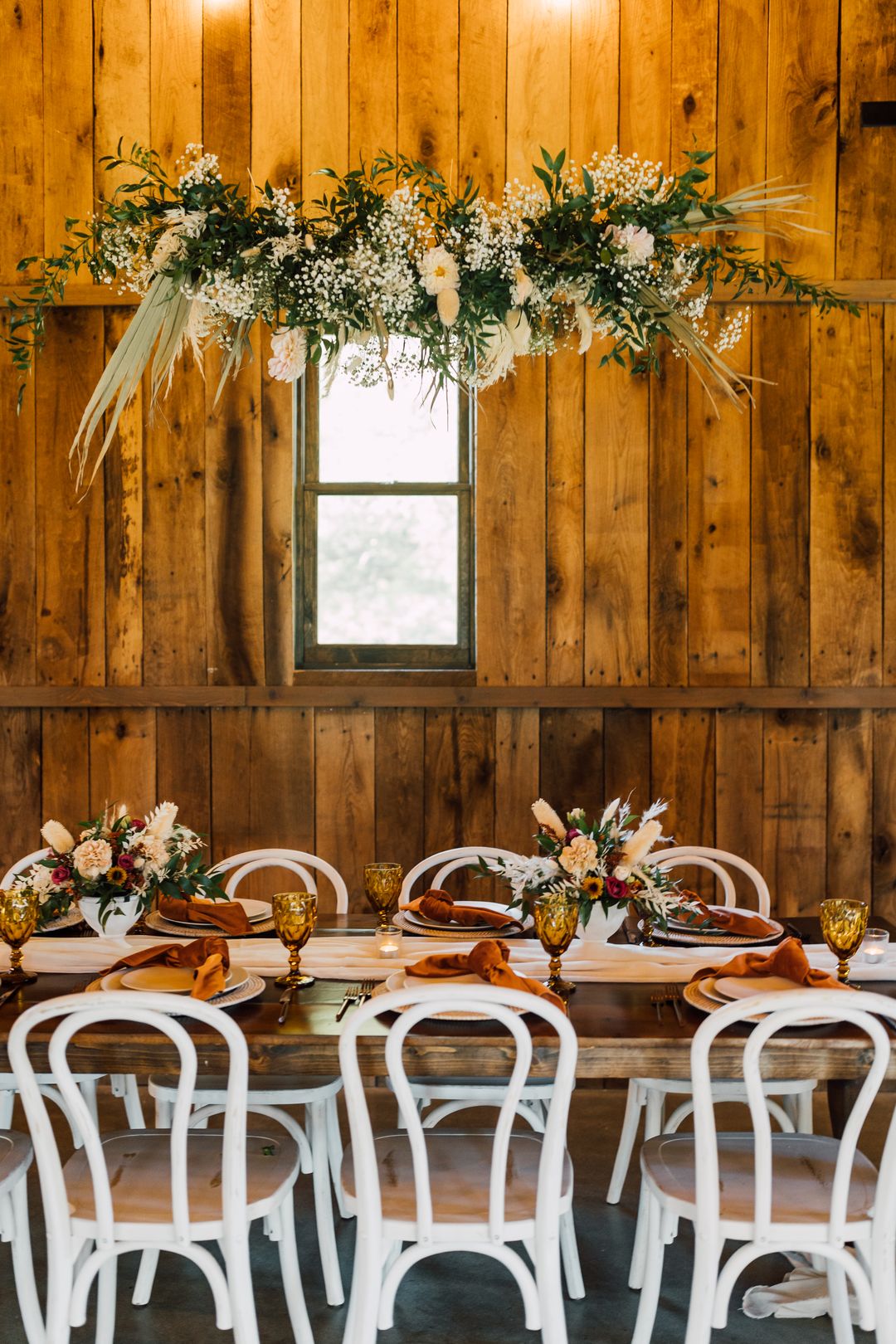 In 2022 we brought a lot of trends to fruition, from micro-weddings and backyard gatherings, to boho and retro-inspired rentals, as well as neutral and earth-toned color palettes. But now it's time to look to the future! Today we're going to take a look at some of the anticipated 2022 event trends, so that you can start planning your best gathering yet.
Bridgerton-Inspired Design
We saw a snippet of this trend in 2021, with opulent garden parties. But in 2022, we're taking it to the next level with set ups inspired by the hit series Bridgerton, also known as Cottagecore. For this event style, we're expecting pastel-rich color palettes, luxe textures, and vintage-inspired furniture.
Start with memorable tablescapes, featuring unique colors and fun rentals. For example, our Fern or Sea Glass velvet linens, or more decade appropriate Blue Kensington print. Top them off with our mismatched Heirloom China, or break up all the prints with our dainty Darcy China. The best choice for flatware is our versatile Abby or Sophia flatware. Finally, incorporate a splash of texture with our Green or Amber Goblets.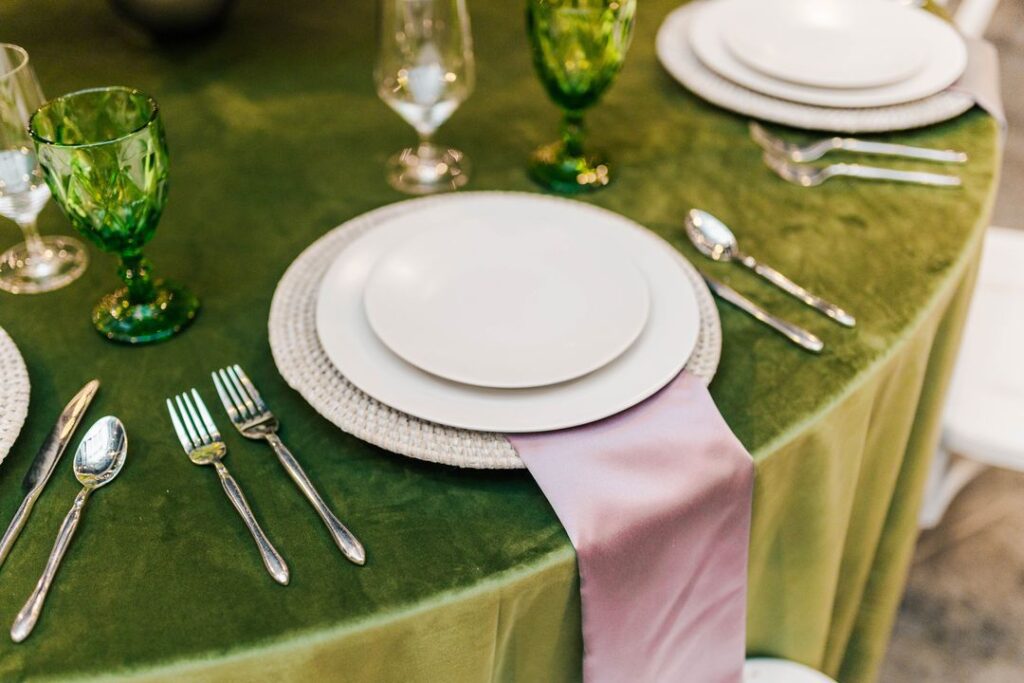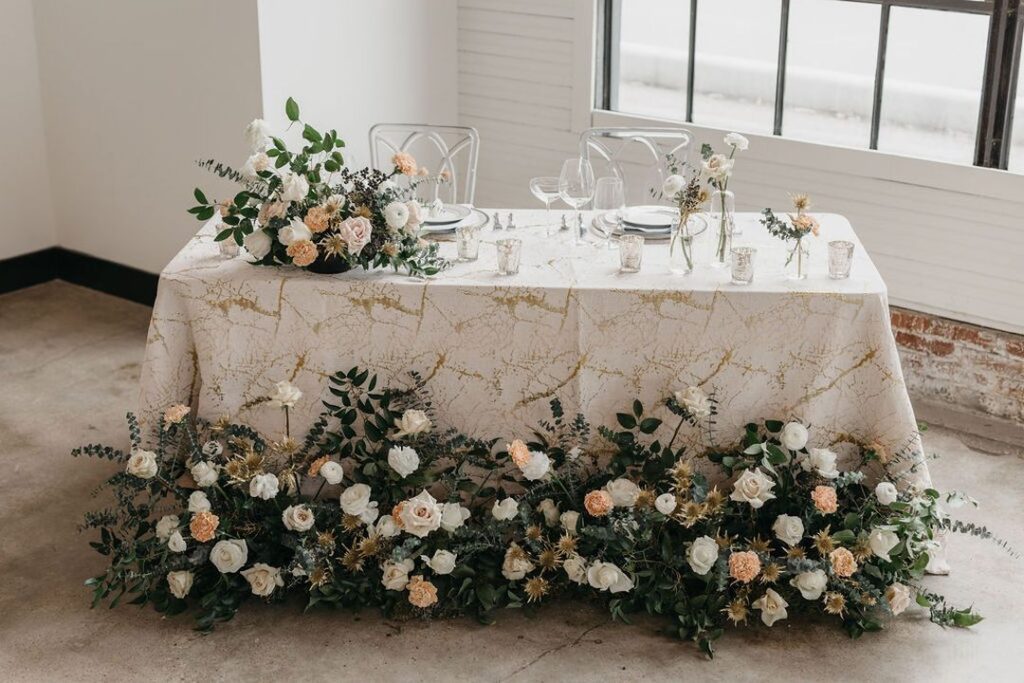 If you're hosting an accurate event, then you'll also need an equally impressive cocktail hour setup – high-society gatherings were all about mingling! Rent our Franklin Antique White Bar and a lounge to match. Such as our Fern Velvet Sofa, a set of Everly Chairs, and our Rhodes Coffee and side tables. Cocktail tables are also available for those who prefer to remain standing room!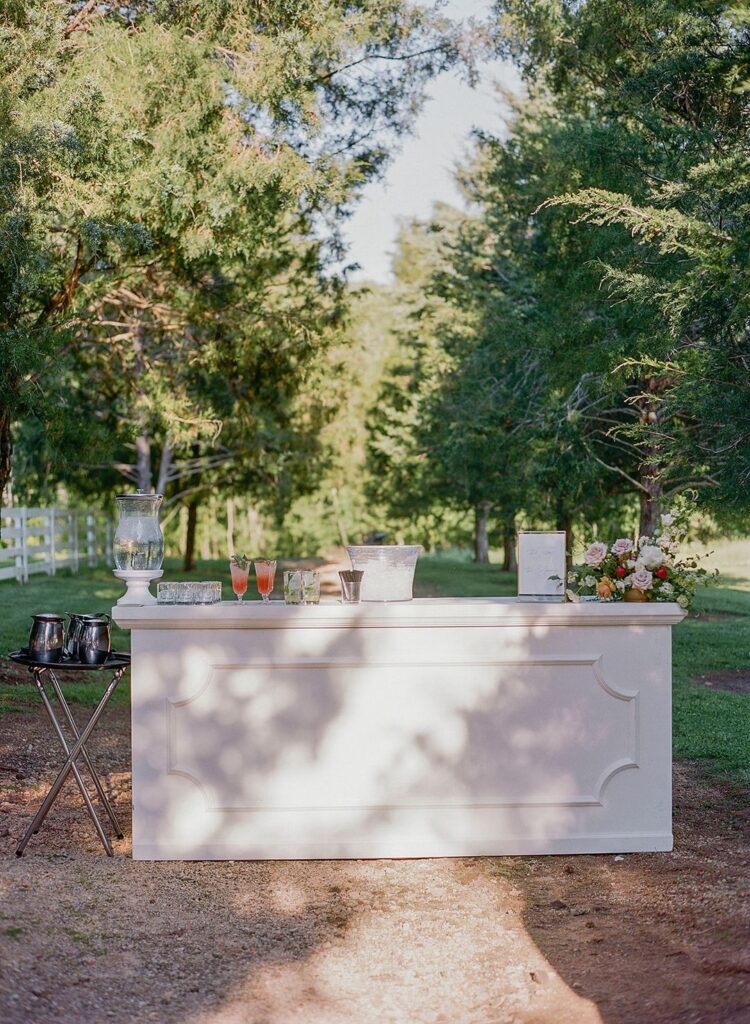 Sequel Weddings!
Due to a large number of couples postponing their nuptials in 2021, sequel weddings will be a hit in 2022. That is, a big party following an intimate ceremony. Which can also be used following a vow renewal, or any type of post-pandemic celebration. These events will be focused on living in the moment, so they don't have to be luxe – but they can be!
At these events, we'll want to help create a small and cozy feel, which can be achieved with soft textures and warm colors. Think earthy, natural tones, like Terra Cotta or Rust. For a ceremony, start with our classic White or Fruitwood Folding Chairs and line the aisle with mismatched cowhide rugs.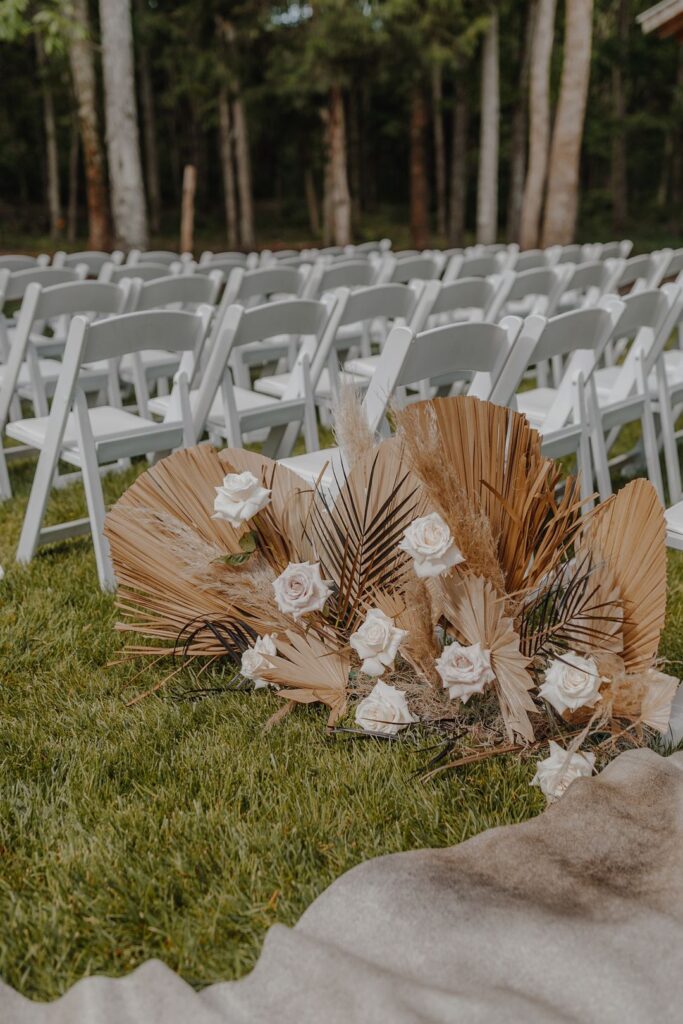 For your reception, as well as any other small dinners, you'll want to create cozy tablescapes and lounge areas where people can gather. Start with one of our beautiful Farm Tables paired with a neutral-colored runner, in Ivory or Natural Sahara. Next, feature simple serving ware, such as our Artisan or Earthen Alabaster China. For some fun pops of color, consider our Amber Goblets and elegant velvet napkins in Spice or Cameo Blush. Easily create a complementary lounge with our Santorini Off-White Sofa and Adeline Dining Chairs.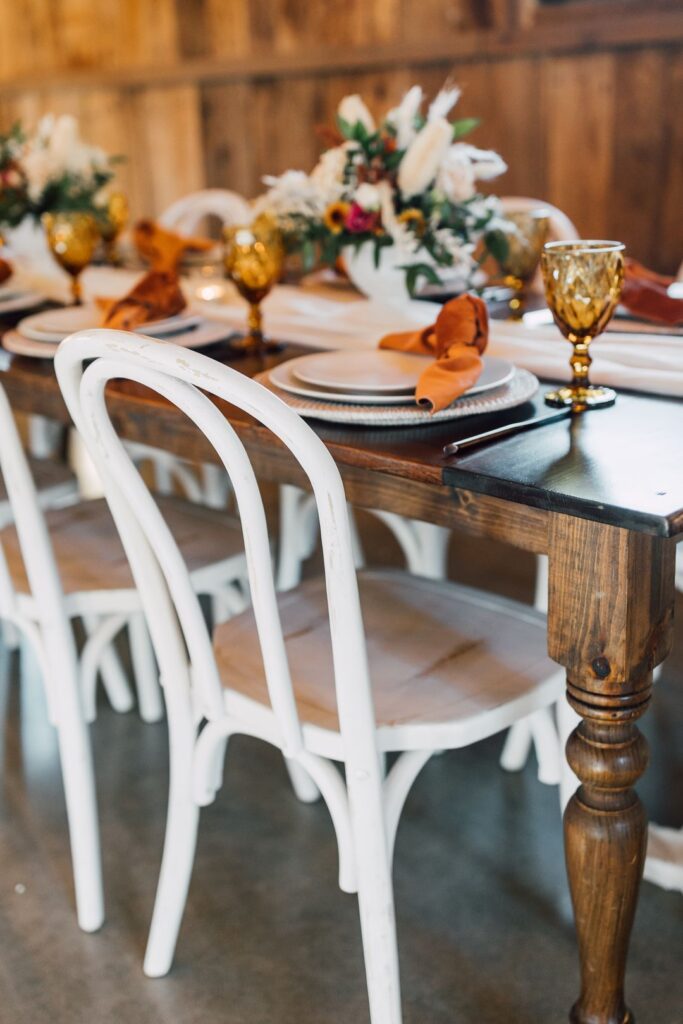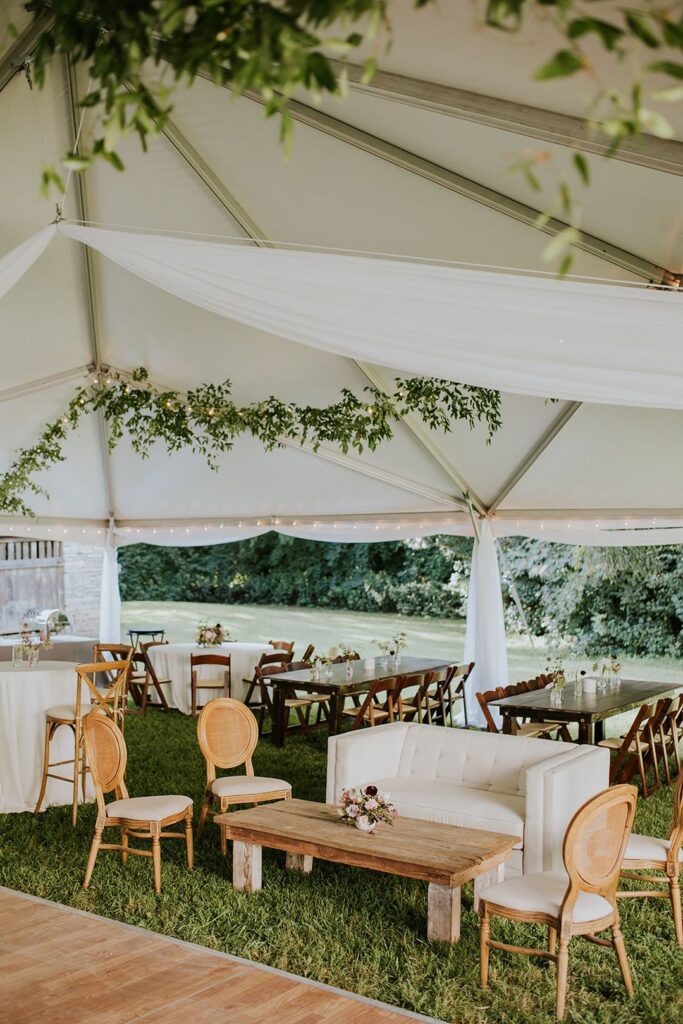 Mocktails & Sober Cocktails
Wellness is a priority for a large amount of the population at the start of a new year. And to help you and your guests achieve that goal throughout the year, we recommend upping your mocktail game! Which is easy to achieve with our wide selection of gorgeous glassware rentals. For this 2022 event trend, grab some of our favorites, like our Audrey Gold Rim Glassware and Whimsical Cybil Glassware. If you want a more colorful look, go with our Colored Glassware in a Meridian Blue and Smoke.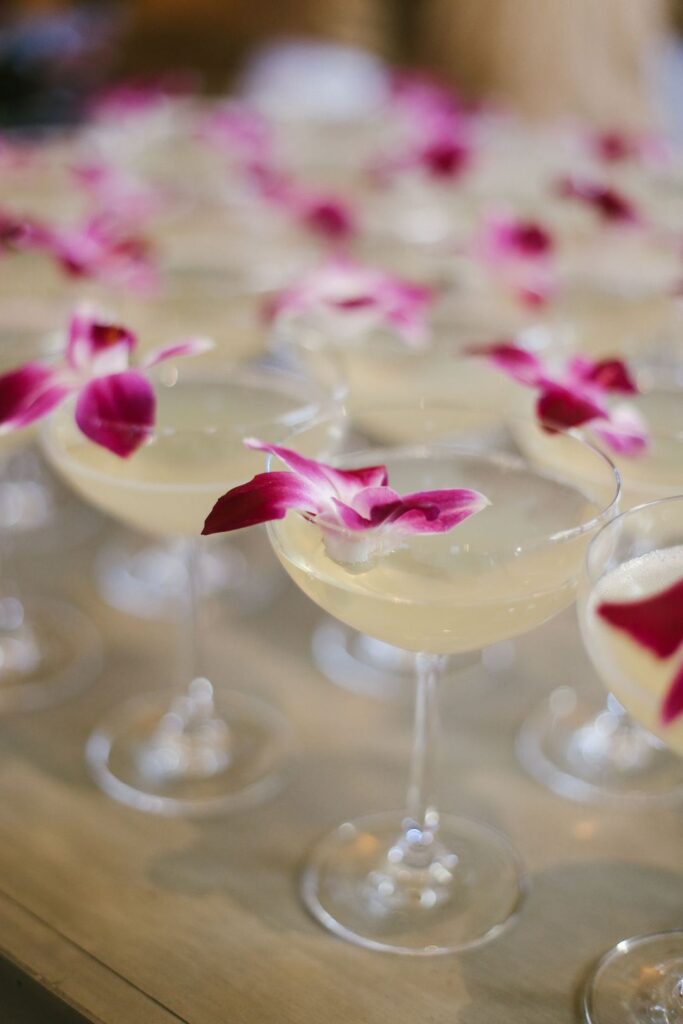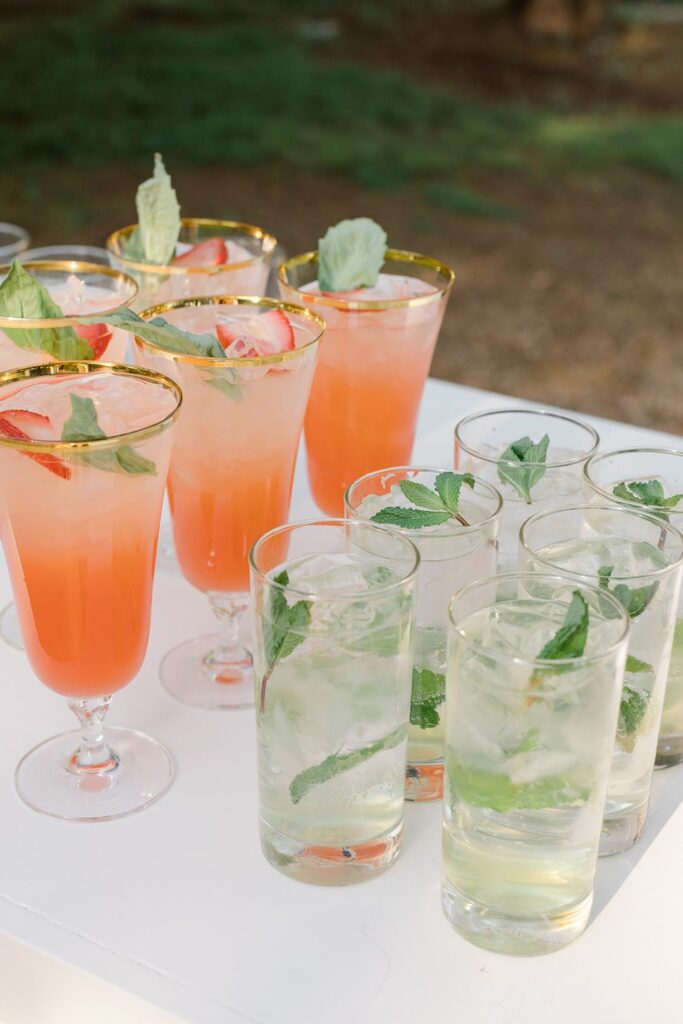 At Southern Events, we're excited to help you continue to celebrate with these 2022 event trends! A reminder, however, that as we see an increase in gatherings our rentals will book up faster than ever. Be sure to secure your rentals as soon as possible to ensure that the pieces you love the most will be available at the time of your event. Reach out today, at info@southerneventsonline.com!
TAGS | 2022 event trends, Garden Wedding Inspiration, Glassware, cottagecore, event inspiration, event style trends, lounge furniture rentals, mocktails, sequal weddings, wedding style trends
FEATURED RENTALS | colored glassware, audrey gold rim glassware, Santorini Off-White Sofa, Adeline Dining Chairs, Velvet Linens, Farm Tables, Artisan China, Earthen Alabaster China, Franklin Antique White Bar, Cowhide Rugs, Fruitwood Folding Chair, Everly Chairs, Fern Velvet Sofa, Rhodes Coffee Table, Darcy China, Heirloom China, Amber Goblets, Green Goblets,
---
2

Dec

On Trend, Southern Events Products, Trends and Inspiration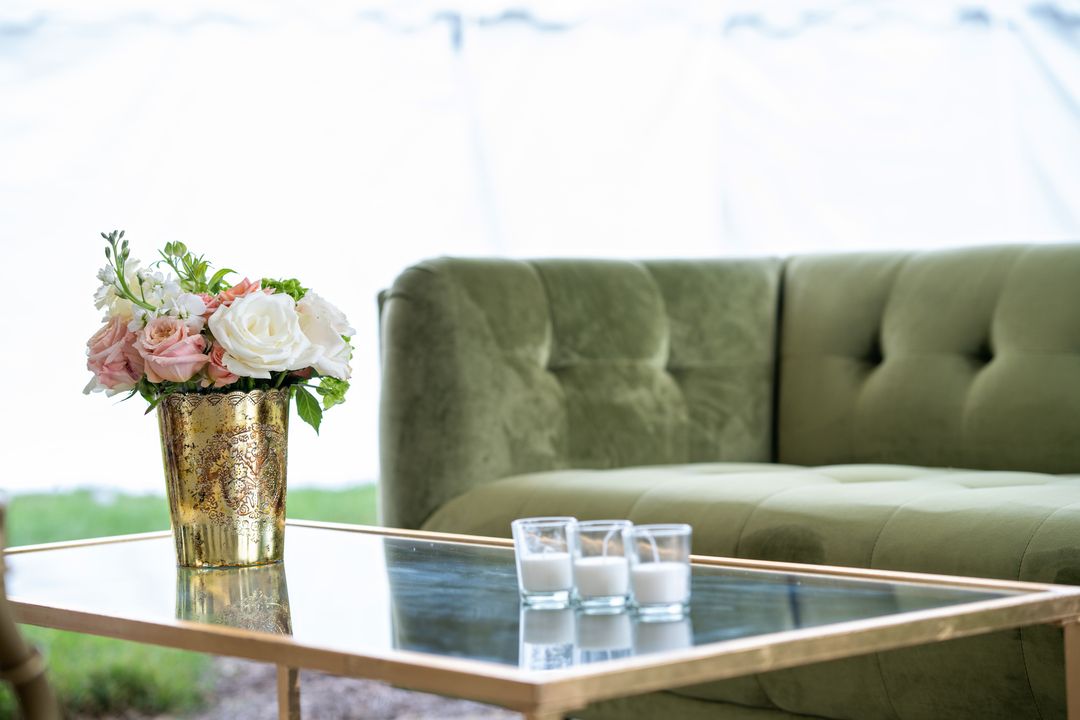 Regardless of the type of event you host, a lounge area (or several) are essential – encouraging guests to sit, sip and mingle. And at Southern Events, we're making it easier than ever to create a lounge area that is timeless and cozy, with stylish rentals featuring luxe textures, neutral colors, and organic shapes. Take a look at our new natural luxe lounge furniture perfect for your next Middle Tennessee event, from galas to weddings!
Hammered Side & Coffee Tables
Our Hammered Side and Coffee Tables are a gorgeous centerpiece for any lounge area, especially for a cocktail hour. A classic shape and a muted metallic color, they pair well with most any color furniture. We offer both the side and coffee tables in both a beautiful Gold and Pewter color!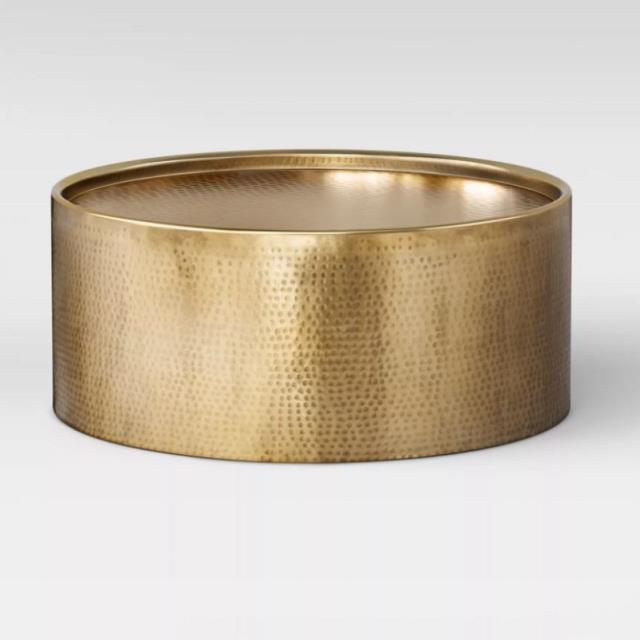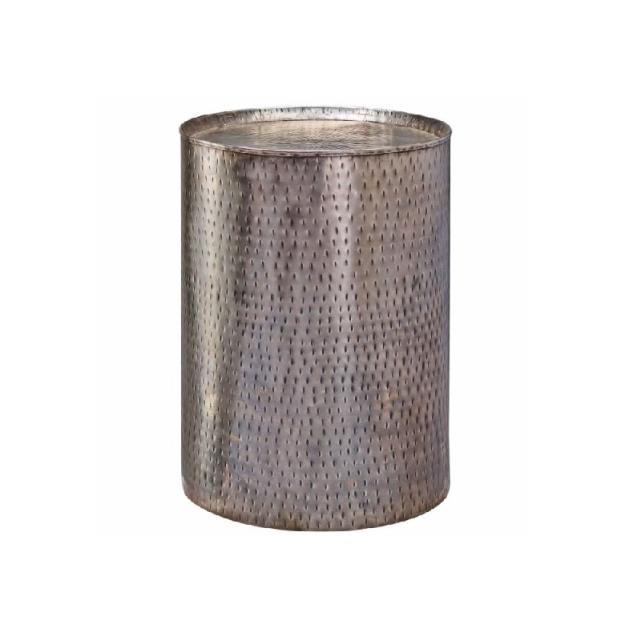 Leather Ottoman
We love a cozy ottoman and our Caramel Leather Ottoman is a must-have! A rich chocolatey brown, this stunning leather piece will complement most any furniture. It pairs especially well without Gloria Velvet Armchairs – and always looks stunning atop a cowhide rug.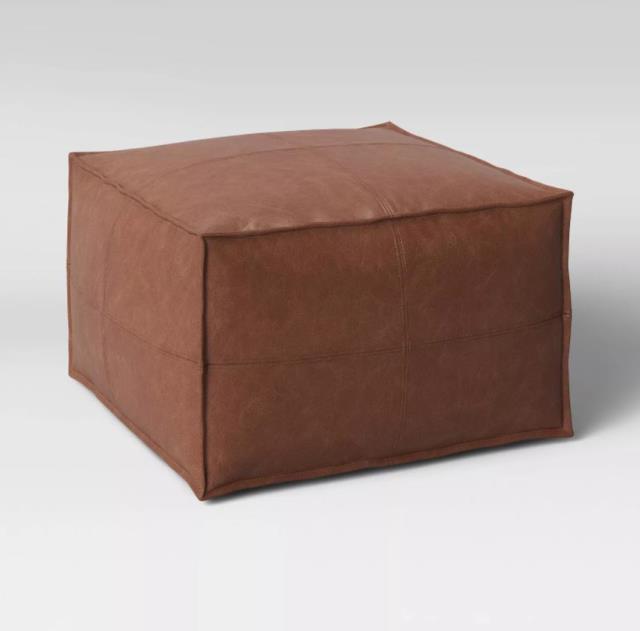 Grey Tufted Ottoman
If you want to lend a slightly more chic look to your natural luxe lounge furniture set up, opt for our Grey Tufted Ottoman. This super cozy piece features beautiful tufted details in a classic grey color. It's the perfect piece to use if your other furniture is especially vibrant or colorful.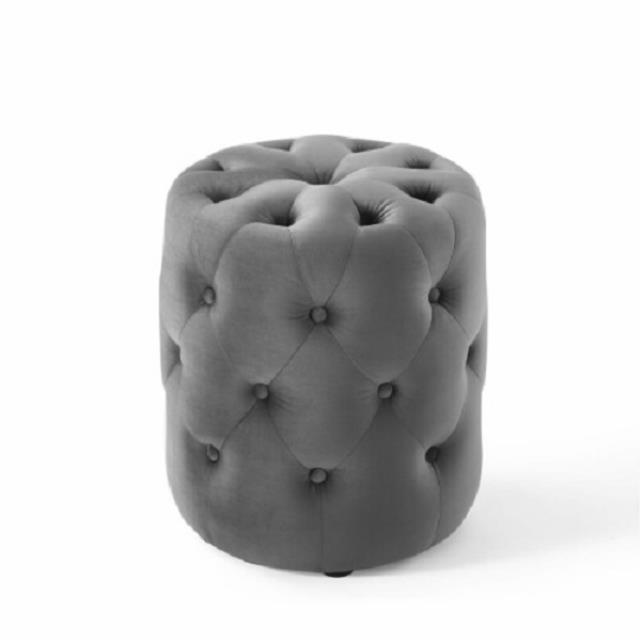 Charleston Bistro
One of our favorite new pieces, the Charleston Bistro is oh so elegant! It features a stunning gold metallic base and a marble top. It's essential for a luxe cocktail hour, especially if you're working with limited space and don't have enough room for a full lounge area.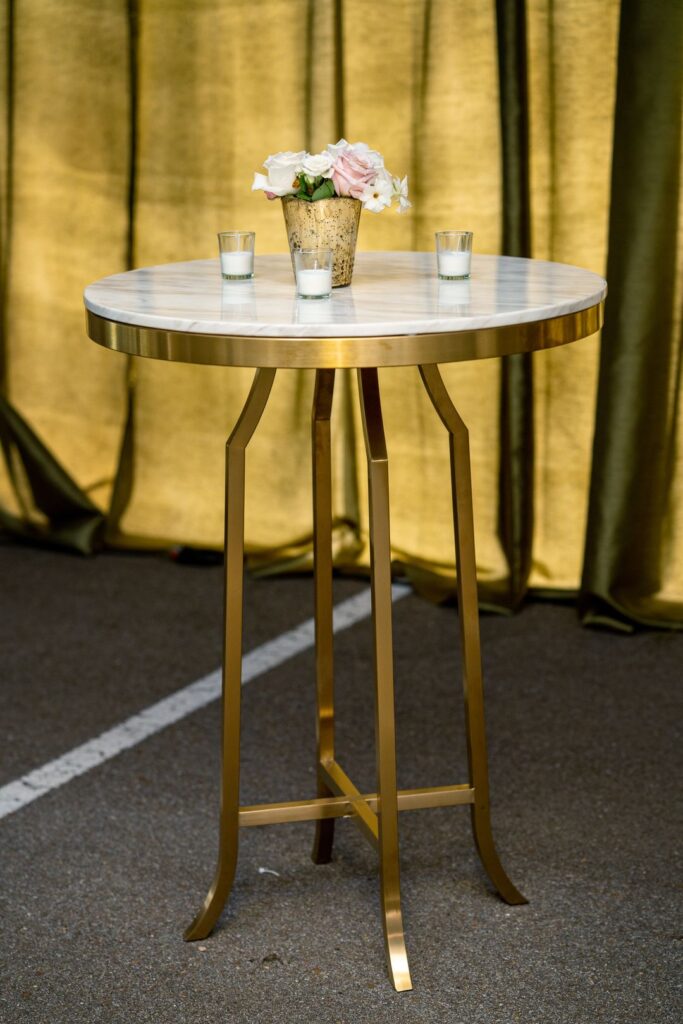 Fern & Jaqueline Sofas
The epitome of natural luxe lounge furniture, our velvet sofas will be your new favorites! They feature rich natural colors and ultra-soft textures that will make it hard for your guests to leave. They also feature beautiful tufting – Fern Velvet with classic, and Jaqueline with vertical.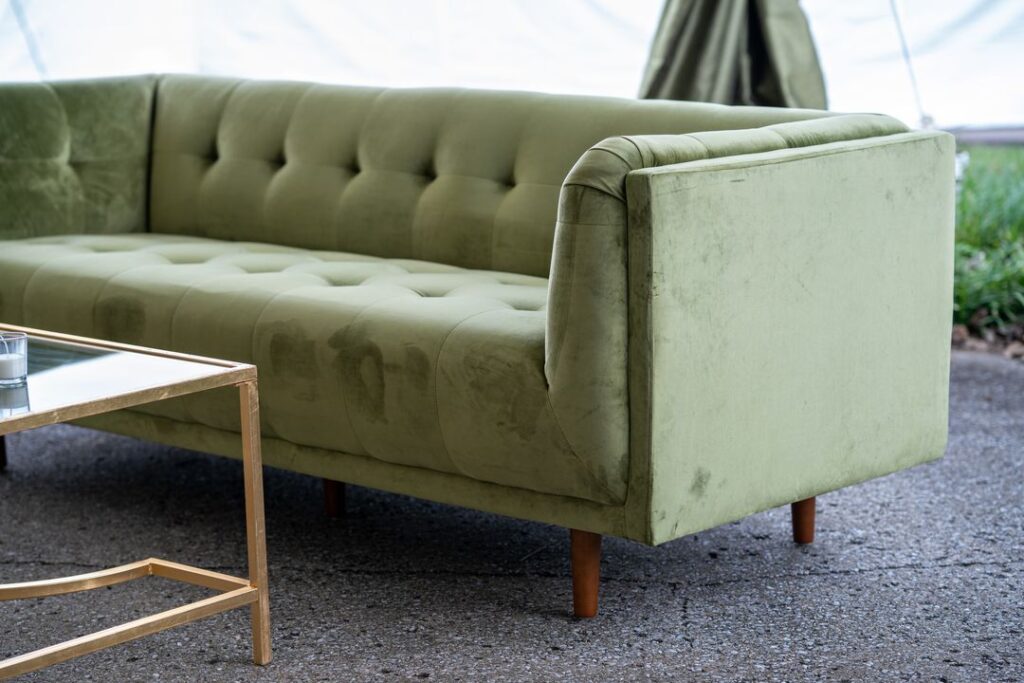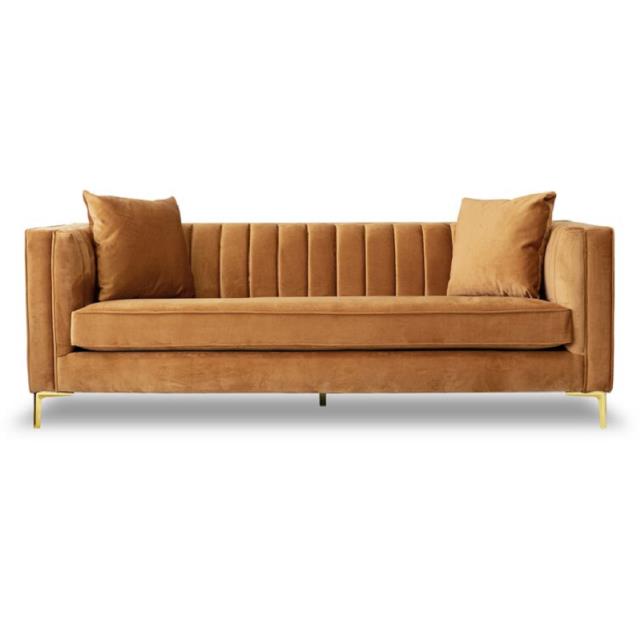 Bamboo Arm Chair
A unique statement piece, our Bamboo Arm Chairs are as comfy as they are stylish. A muted gold, this high back chair features beautiful bamboo details throughout. We recommend pairing it with either our Fern Velvet or Jaqueline Sofas!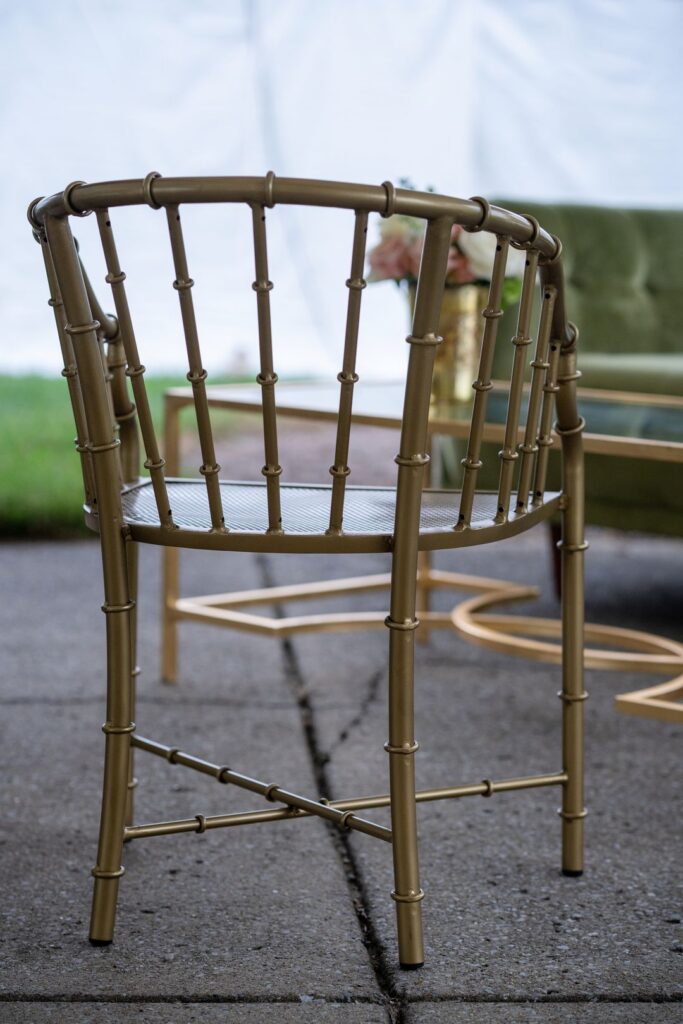 Want to secure one of several pieces of our natural luxe lounge furniture for your next event? Contact our team today, at info@southerneventsonline.com! Or, if you aren't up to designing your own lounge area, take a look at our stylish Lounge Packages with options for every style.
TAGS | Lounge Furniture Packages, Natural Luxe, accent tables, lounge areas, lounge furniture rentals, loveseats and sofas, luxe lounge rentals
FEATURED RENTALS |
---
28

Dec

Southern Events Products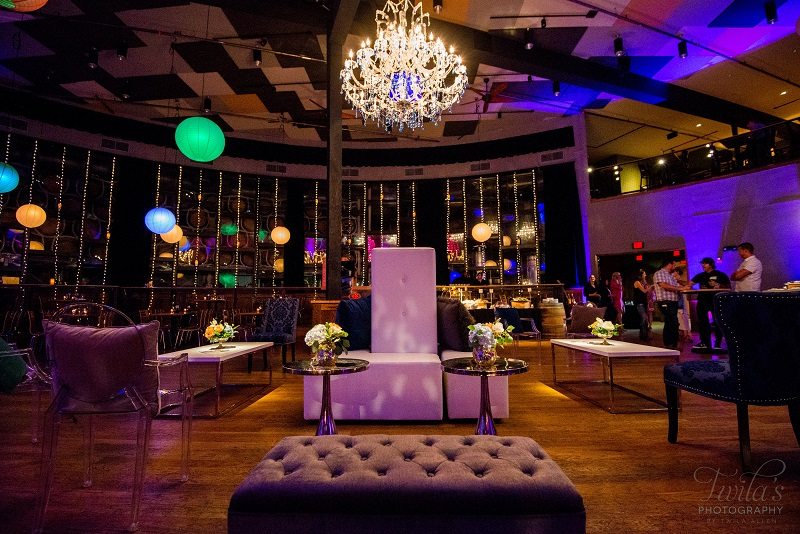 No matter what kind of Nashville or Franklin TN event you're having, a lounge area is a welcome addition. It allows guests to mix and mingle outside of their assigned tables or beyond a conference classroom setting. And with Southern's rentals, lounge areas are functional and fun.
Need a little inspiration? We've put together three popular lounge styles, each featuring a variety of our most loved rentals.
Event Lounge Style: Bright White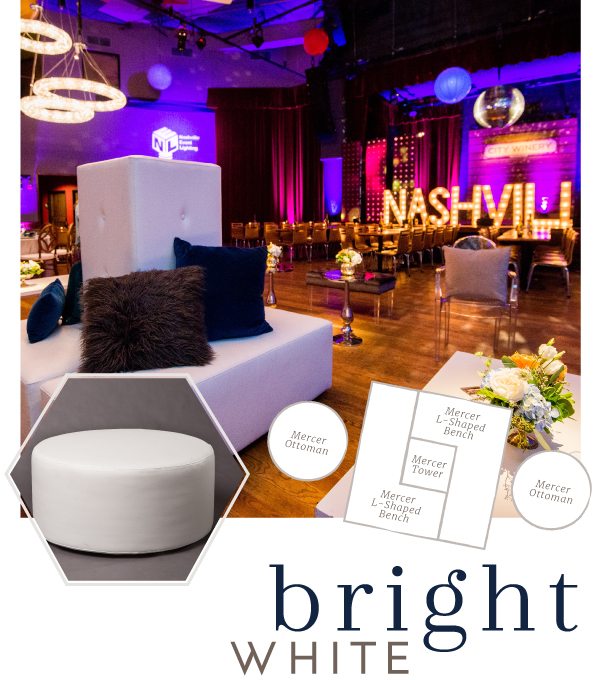 Our new White Leather Mercer Tower is powered, meaning it can be used as a charging station for guests! Busy professionals at your event will love this feature; and paired with ghost chairs and white & silver accents, it's chic any time of the year.
Event Lounge Style: Color Pop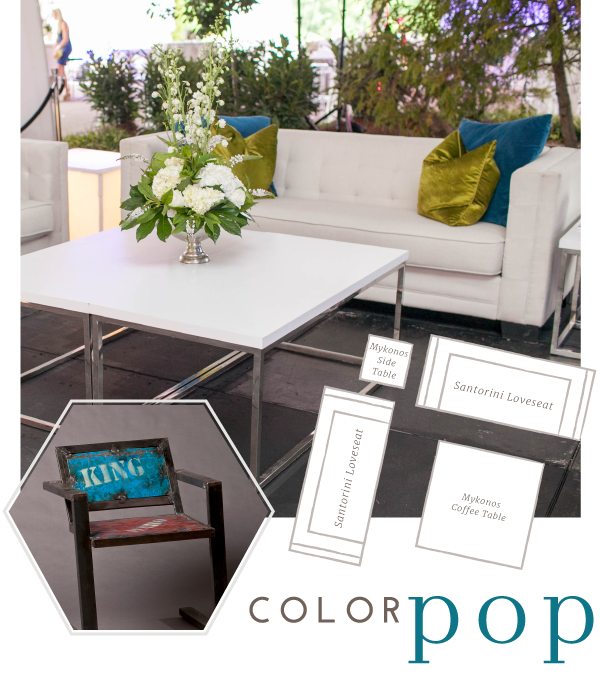 Add a little brand personalization to your event with color! Dress up the classic Mykonos Coffee Table and Santorini Sofa with bright pillows and complete your lounge look with colorful pieces and accessories, like our Urban Metal Arm Chair or Rhapsody in Blue chairs.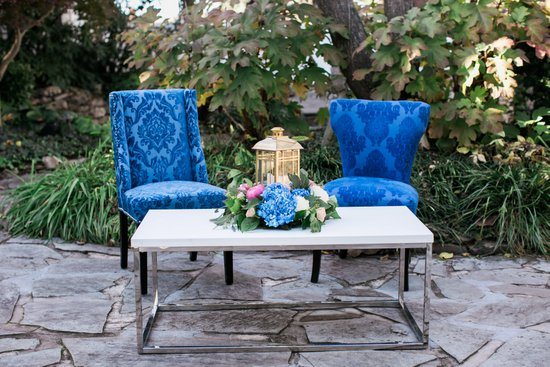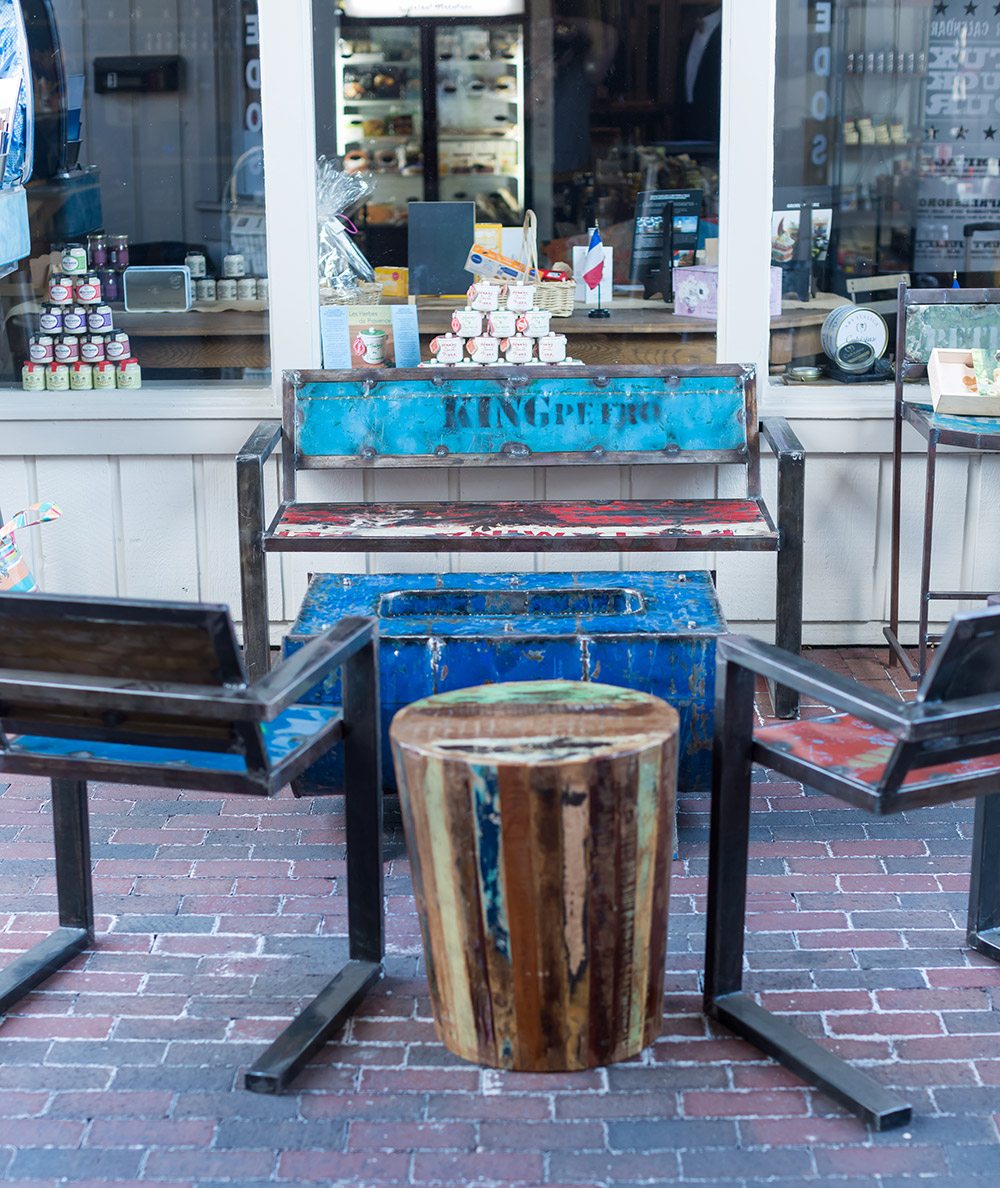 Event Lounge Style: Rustic Texture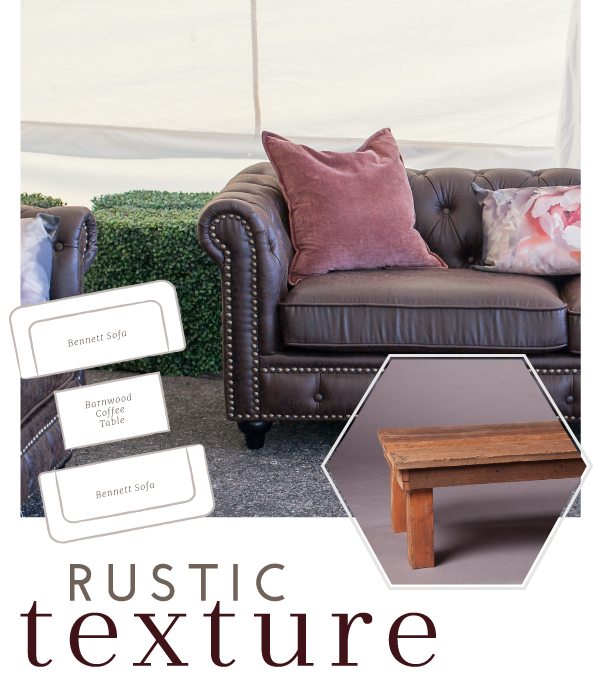 Going for an earthier style? Layering textures can do the work for you! Our tufted leather Bennett Sofa pairs with elegant pillows and the Barnwood Coffee Table to create a lounge that's comfy for putting up your feet after networking at an event!
Event Lounge Packages = Event Styling Made Simple
Looking for something with a little more vintage flare? Or hoping for metallics galore? You can easily define a lounge space without wondering if it all goes together with our specially designed lounge packages. Take the guesswork out of designing your lounge or determining your preferred style and add a lounge package designed by the pros!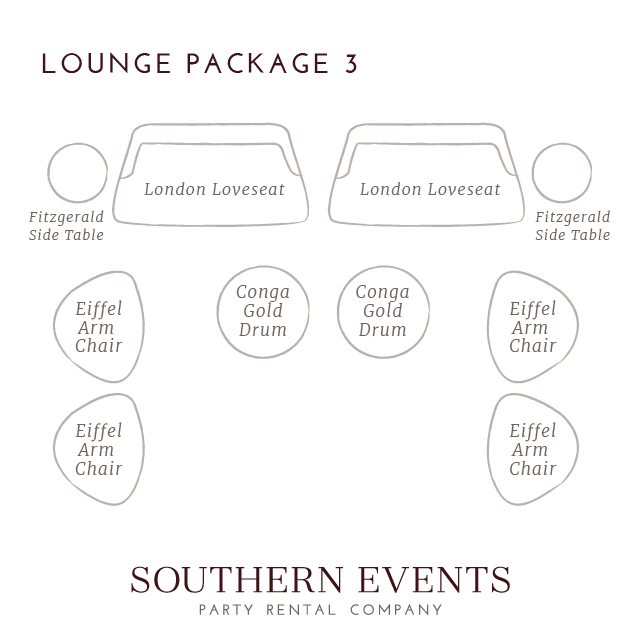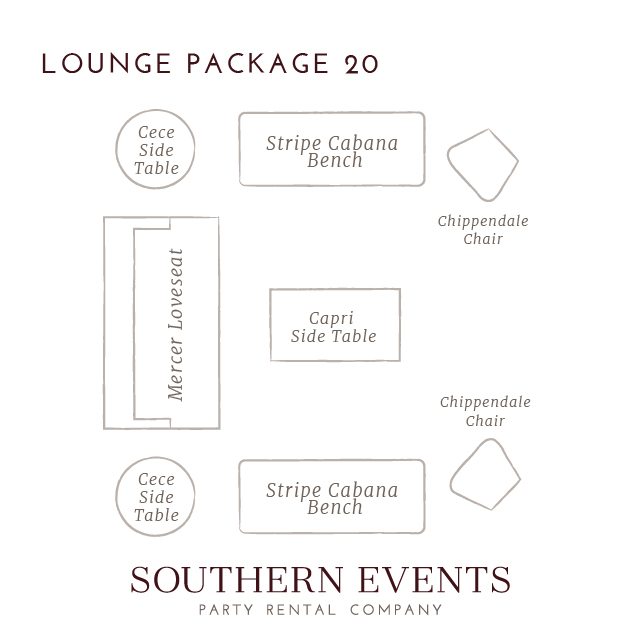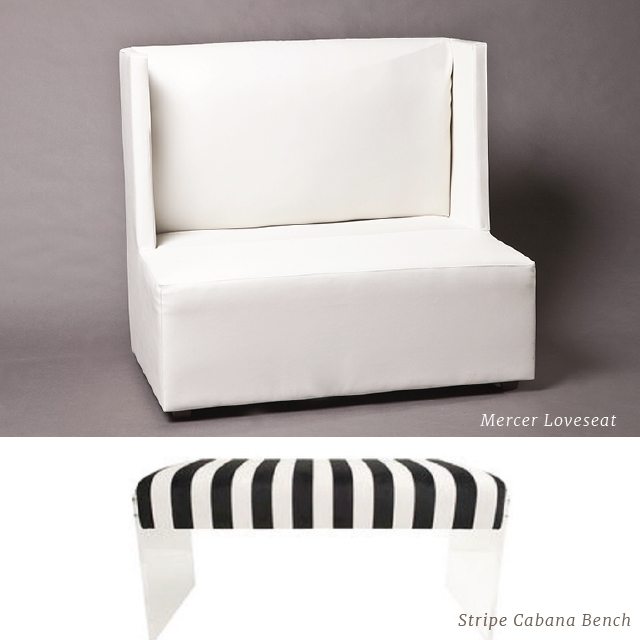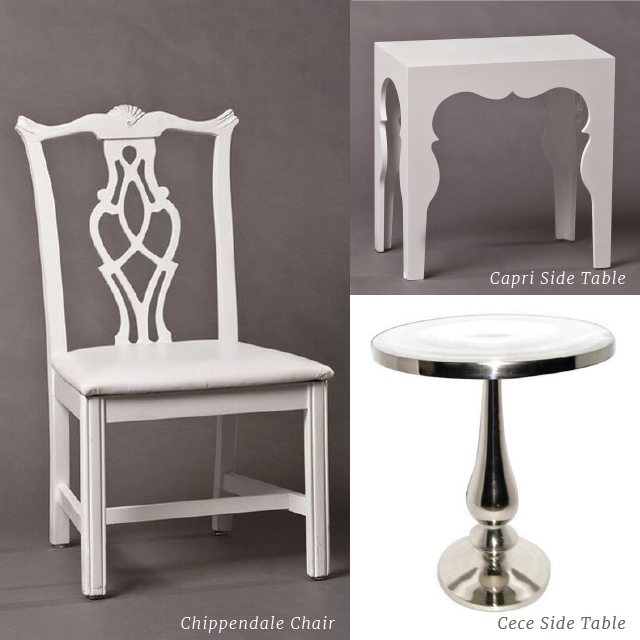 Love these looks? Contact the team today for a quick quote or to reserve the rentals of your choice, info@southerneventsonline.com.
TAGS | Barnwood Coffee Table, Bennett Sofa, Franklin event rentals, Ghost Chairs, Lounge Furniture, Lounge Furniture Packages, Mykonos Coffee Table, Nashville Event Rentals, Rhapsody in Blue Chair, Santorini Sofa, Southern Wedding Rentals, Urban Metal Arm Chair, White Leather Mercer Tower, lounge areas, lounge furniture in nashville, lounge furniture rentals, southern evets and party rentals
FEATURED RENTALS | Barnwood Coffee Table, Bennett Sofa, Urban Metal Arm Chair, Mykonos Coffee Table , Santorini Sofa, Rhapsody in Blue Chair, Ghost Chairs, White Leather Mercer Tower
---
26

May

Southern Events Products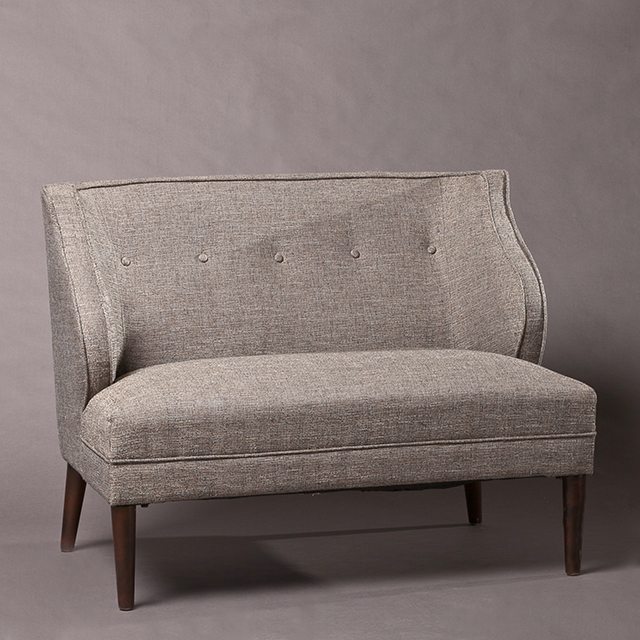 You and your guests can cozy up in style on our new lounge furniture for your next event! We've chosen a variety of upscale, upholstered seating that you can mix and match to suit your style, including our Tessy Tufted Loveseat, Bellamy Bench, Nickel Grey Velour Bench, and our York & London Tweed Loveseats. Reserve your favorites by emailing us at info@southerneventsonline.com.
The Tessa Tufted Loveseat is upholstered in beige linen, with a fully tufted back-rest and seat. It's romantic and french country style pairs well with our Santorini Collection and Bellamy Benches (pictured below). It measures 46″L x 38″H with 18″ seat Depth. (Photo credit: Ready Light Media.)
Our Bellamy Bench is upholstered in a beige linen, with brushed silver nailheads around the bottom. It features clean lines and pairs well with our Santorini Collection, Tessa Tufted Loveseat, and many other pieces in our Vintage Prop Shoppe. It measures 53″L x 22″W x 17″H.
Our Nickel Grey Velour Bench features dark charcoal/pewter velour upholstery in a tufted style, with acrylic legs. It's pictured here with our new Grayson Farm Table. It also pairs well with our other lounge furniture, including York and London Tweed Loveseats (see below), or with our Santorini Couch and Loveseat. (Photo credit: Ready Light Media.)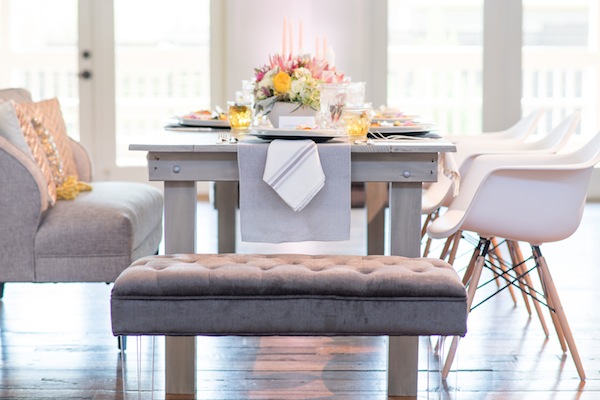 The York Loveseat and London Loveseat are modern settees, perfect for an upscale lounge. While the two look very similar in their photographs, their upholstery is a slightly different color; the York is upholstered in a navy tweed making it darker than the the London, which is upholstered in grey tweed. They both measure at 34.25″H x 45″W x 29.75″D, with a seat that measures 20″H x 45″W x 21″D. These handsome settees would pair well with our Santorini Couch and Mykonos tables, as well as our Fitzgerald Side Table.
TAGS | Bellamy Bench, London Settee, Tessa Tufted Loveseat, Tweed Settees, York Settee, York and London Settees, lounge furniture rentals, lounge furniture rentals nashville, luxe lounge rentals, tufted loveseat
FEATURED RENTALS | Tessy Tufted Loveseat, Bellamy Bench, Nickel Grey Velour Bench, York Loveseat, London Loveseat
---
24

Sep

Southern Events Products
Our new Urban Furniture Collection features upcycled beauties made from reclaimed wood and metal, with a variety of pieces from coffee tables to benches, barstools and crossback chairs. Their industrial style makes them great for all kinds of events, from backyard barbecues to casual corporate parties. Reserve your favorites today with an email to info@southerneventsonline.com.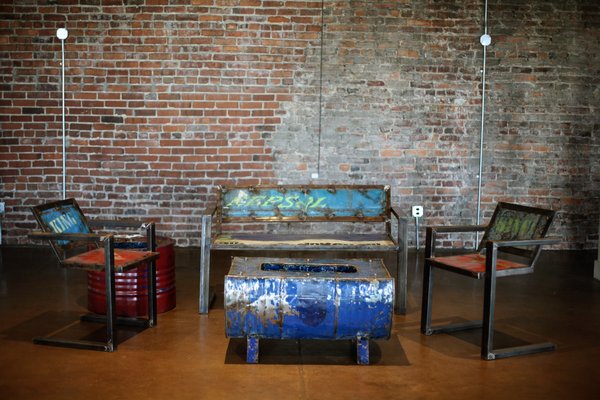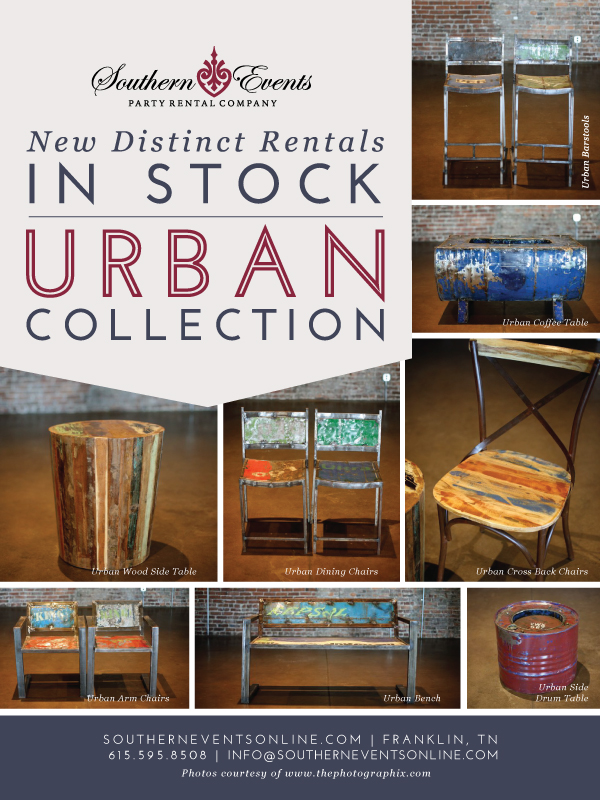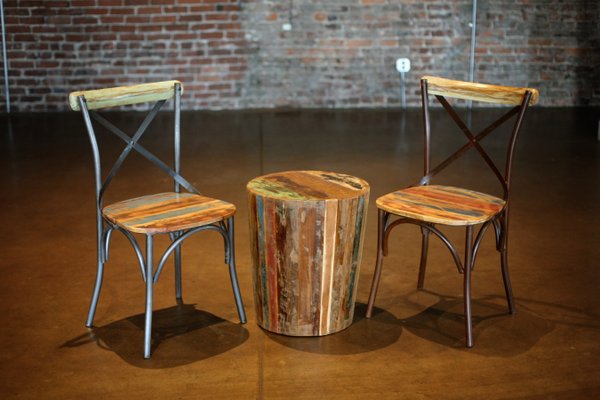 TAGS | Industrial Furniture, Southern Events Party Rental, Unique Wedding Rentals, lounge furniture rentals, reclaimed wood furniture, upcycled furniture, urban furniture
FEATURED RENTALS |
---
30

Apr

Southern Events Products
We're absolutely smitten with our newest inventory addition: Sutton Furniture! This modern furniture set features a woven dark brown base, with cushions and pillows that come in two chic colors: Mediterranean Blue or Sand Style. Its unique design allows for complete customization for your event. Sutton is perfect for lounge seating and cocktail-style events, both indoors and out. It made a cameo in our summertime chic On-Trend post, so be sure to check that out for styling inspiration!
If you're looking for great seating options for your summer cocktail party, contact us to reserve the Sutton Furniture set today!
TAGS | Southern Events Party Rental Company, Sutton Furniture, lounge furniture rentals, outdoor furniture rentals
FEATURED RENTALS |
---