26

May

IN STOCK: New Lounge Furniture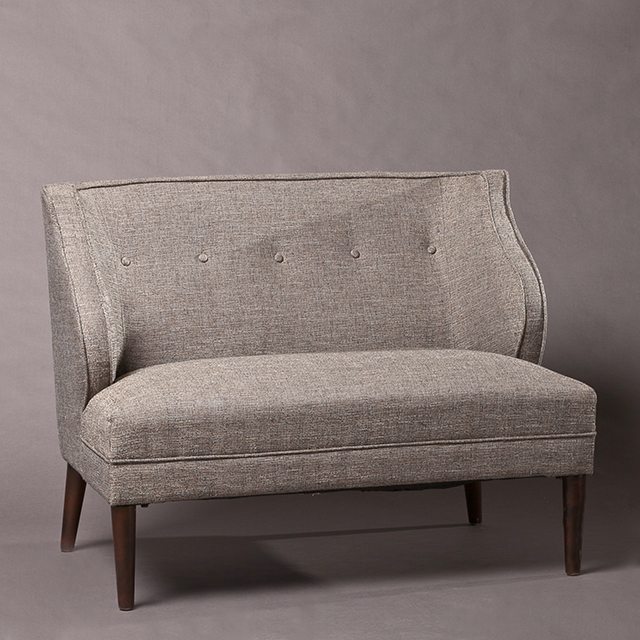 You and your guests can cozy up in style on our new lounge furniture for your next event! We've chosen a variety of upscale, upholstered seating that you can mix and match to suit your style, including our Tessy Tufted Loveseat, Bellamy Bench, Nickel Grey Velour Bench, and our York & London Tweed Loveseats. Reserve your favorites by emailing us at info@southerneventsonline.com.
The Tessa Tufted Loveseat is upholstered in beige linen, with a fully tufted back-rest and seat. It's romantic and french country style pairs well with our Santorini Collection and Bellamy Benches (pictured below). It measures 46″L x 38″H with 18″ seat Depth. (Photo credit: Ready Light Media.)
Our Bellamy Bench is upholstered in a beige linen, with brushed silver nailheads around the bottom. It features clean lines and pairs well with our Santorini Collection, Tessa Tufted Loveseat, and many other pieces in our Vintage Prop Shoppe. It measures 53″L x 22″W x 17″H.
Our Nickel Grey Velour Bench features dark charcoal/pewter velour upholstery in a tufted style, with acrylic legs. It's pictured here with our new Grayson Farm Table. It also pairs well with our other lounge furniture, including York and London Tweed Loveseats (see below), or with our Santorini Couch and Loveseat. (Photo credit: Ready Light Media.)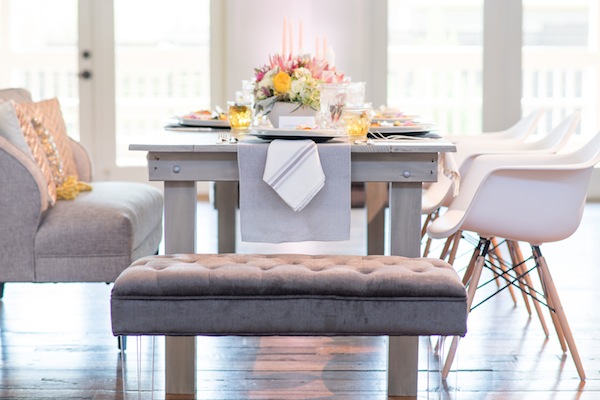 The York Loveseat and London Loveseat are modern settees, perfect for an upscale lounge. While the two look very similar in their photographs, their upholstery is a slightly different color; the York is upholstered in a navy tweed making it darker than the the London, which is upholstered in grey tweed. They both measure at 34.25″H x 45″W x 29.75″D, with a seat that measures 20″H x 45″W x 21″D. These handsome settees would pair well with our Santorini Couch and Mykonos tables, as well as our Fitzgerald Side Table.
FEATURED RENTALS | Tessy Tufted Loveseat, Bellamy Bench, Nickel Grey Velour Bench, York Loveseat, London Loveseat
SEE MORE LIKE THIS