23

Jul

Southern Events Products, Trends and Inspiration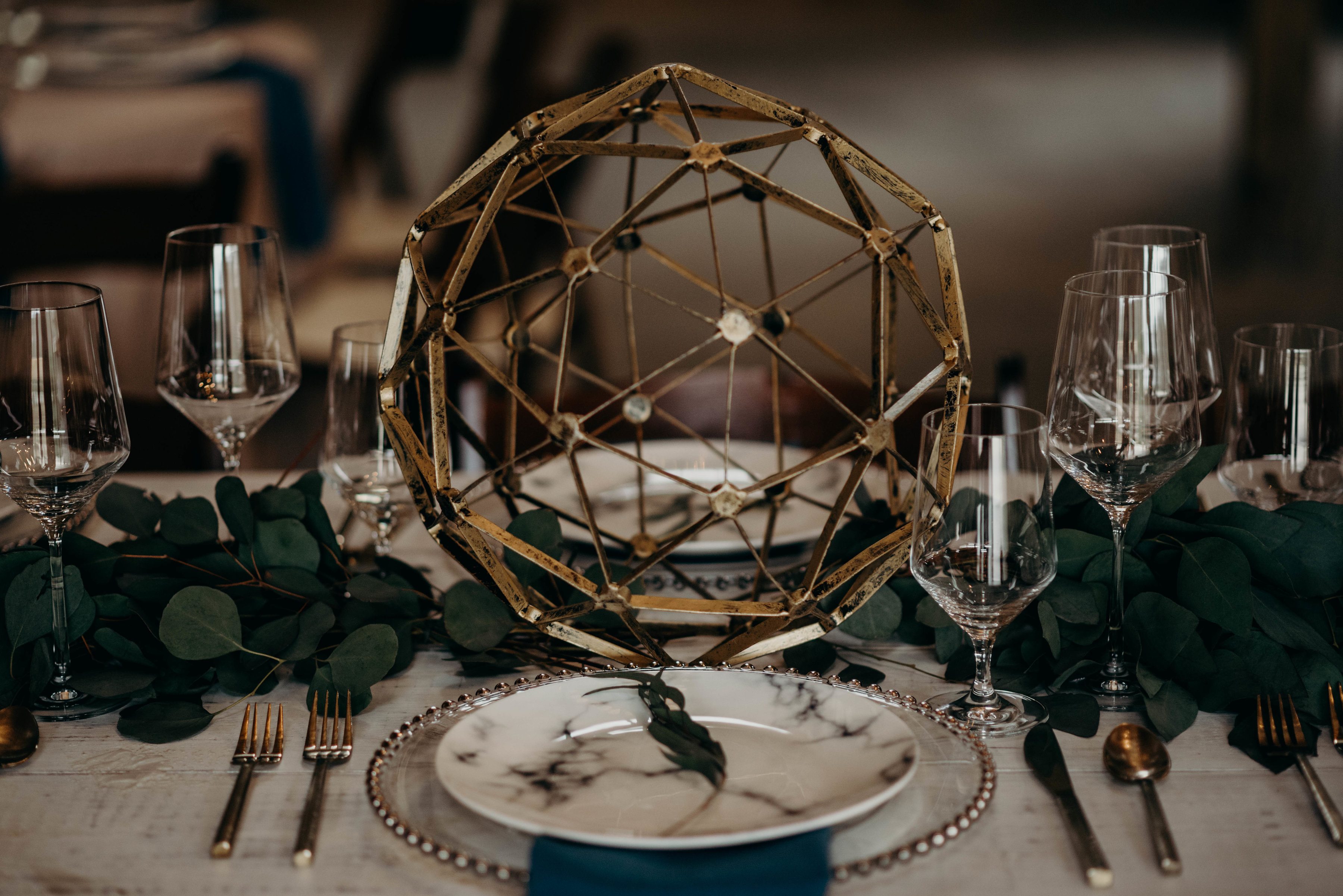 When it comes to creating an impressive tablescape, you can't forget the centerpiece. It will be the focal point of the table and should tie all of the surrounding elements together. Get inspired by some of our favorite non floral table centerpieces, available for rent!
Acrylic Boxes
An elegant centerpiece, our Acrylic Rectangular Container is a simple yet versatile piece. As shown below, it can be used to feature candles and create a unique lighting element. It can be used to hold food, such as fresh rolls of bread for dinnertime. The possibilities are limitless and we would be glad to help you create a special centerpiece for your event!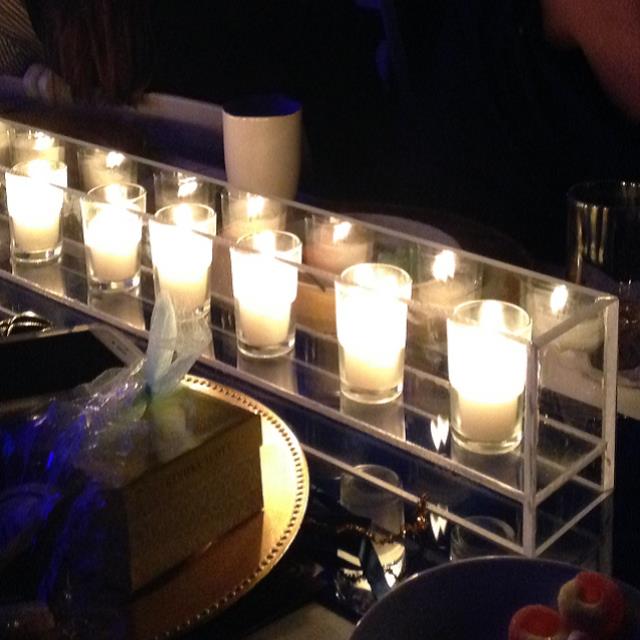 Lanterns
Simple yet beautiful centerpiece, lanterns double as both centerpieces and lighting. They are a beautiful alternative to votives, or can be used to lend some height to the table. Check out how our Casablanca Gold Lantern, and White or Silver Square Tabletop Lantern were previously featured at events.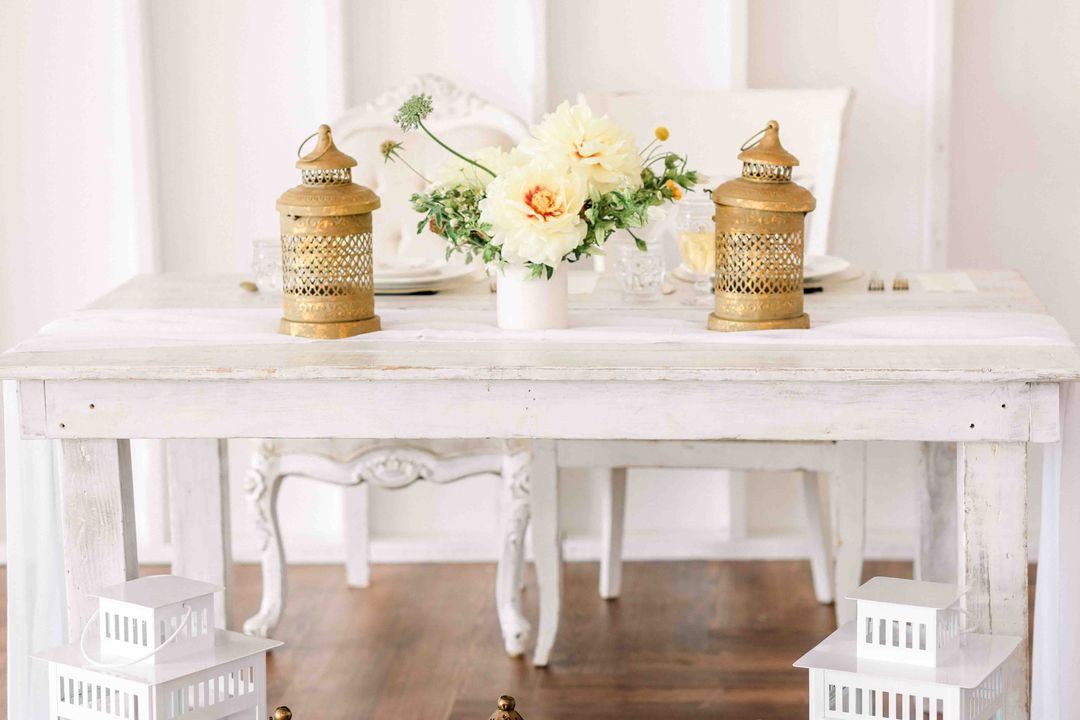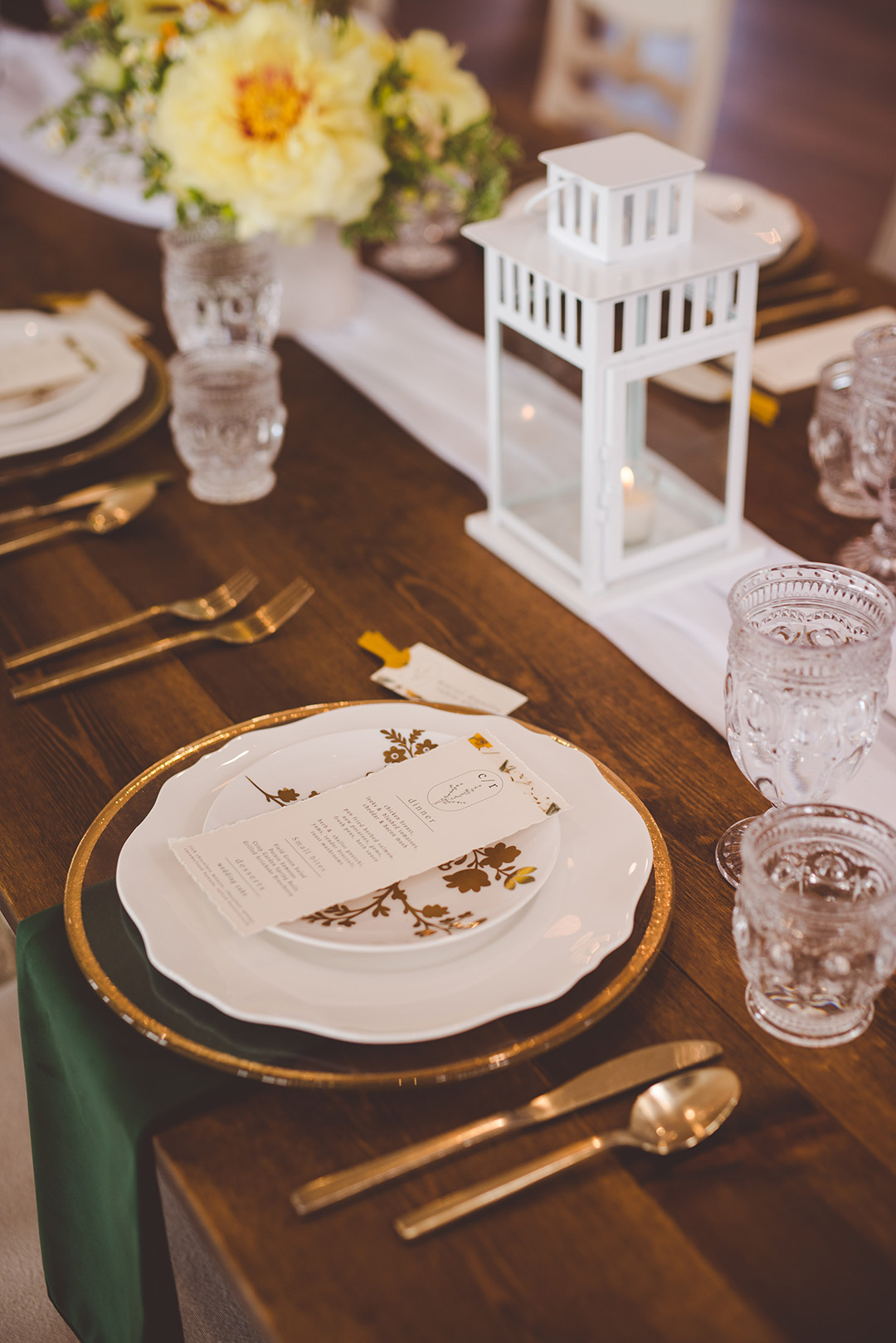 Photo by Cee Cee Photography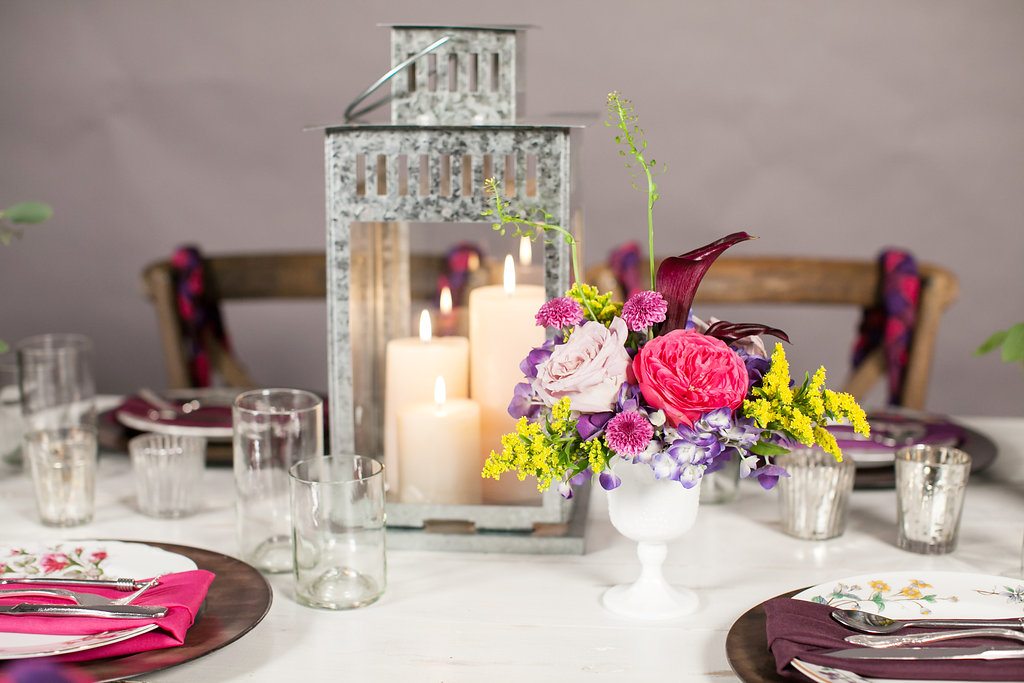 Photo by Jen and Chris Creed Photography
Gold Cube & Sphere
For a more modern and luxe event, our Gold Metal Intersect Cube and Gold Metal Sphere are perfect. These statement pieces are the ultimate centerpiece and highly versatile. You can twine them with florals or greenery, place a candle in the center, or let them standalone.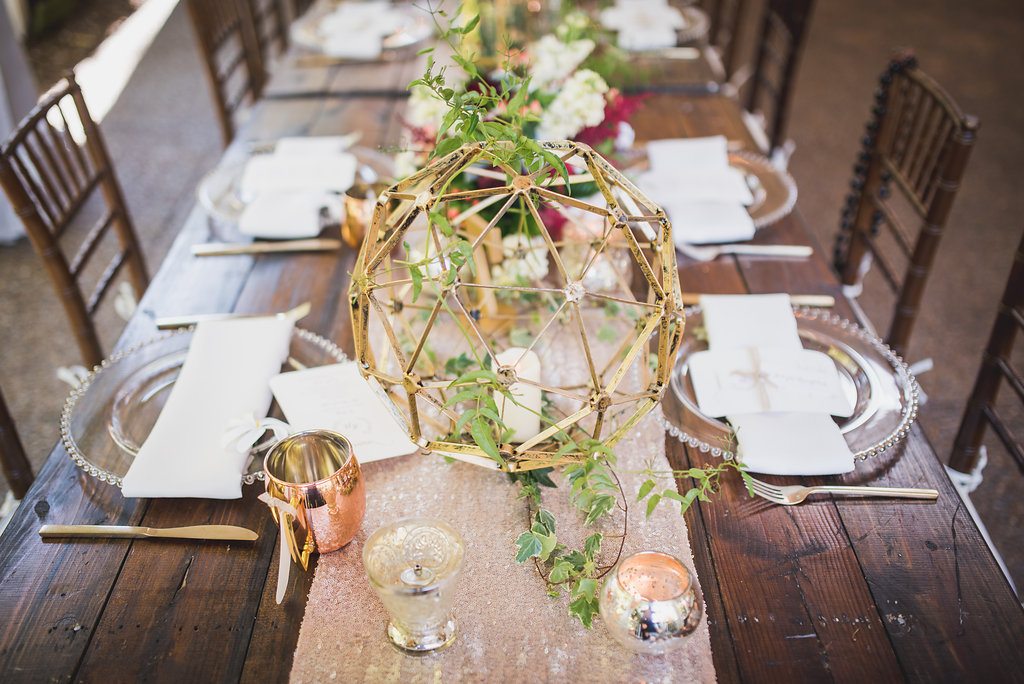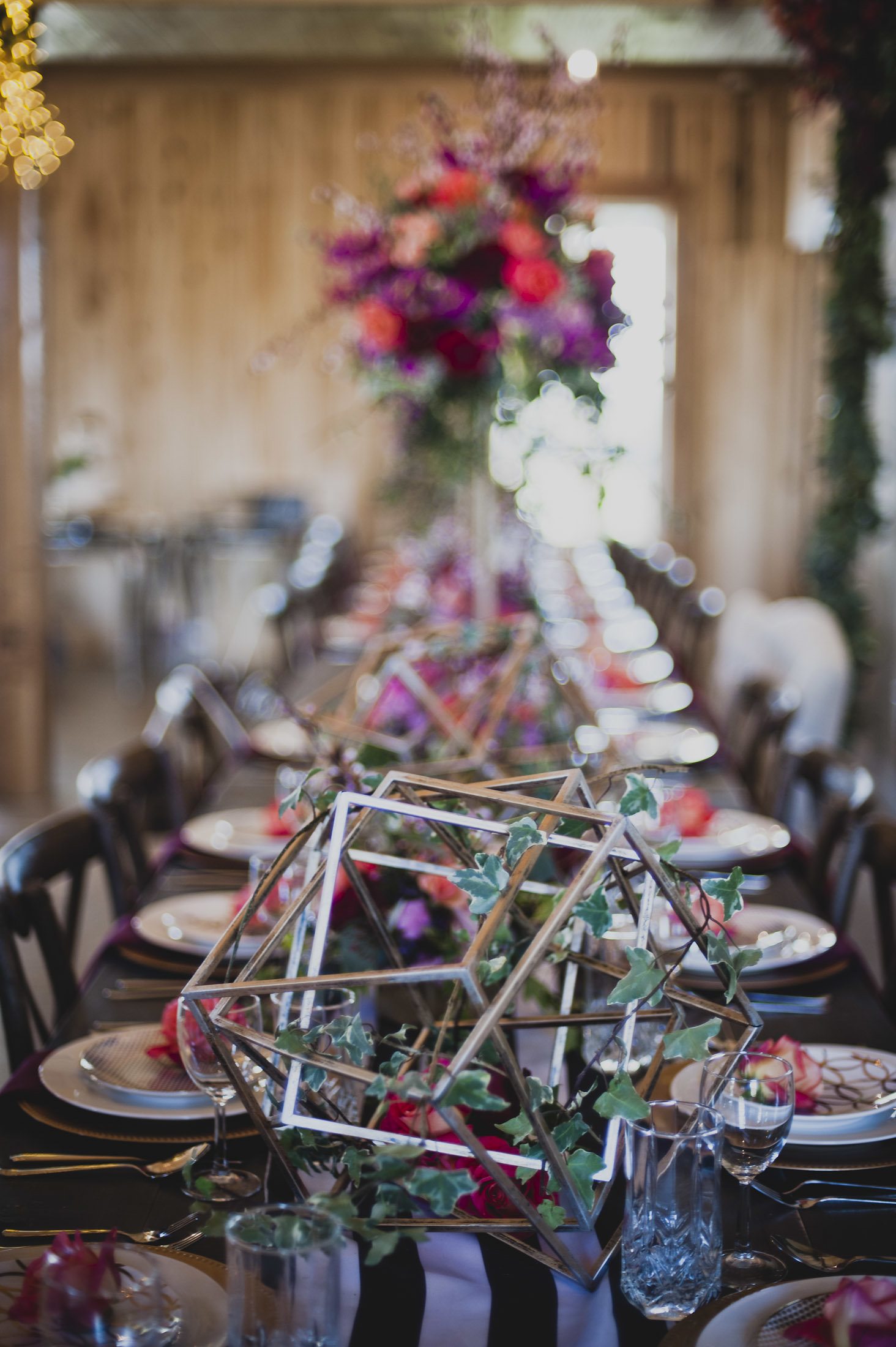 Photo by Khaki Bedford Photography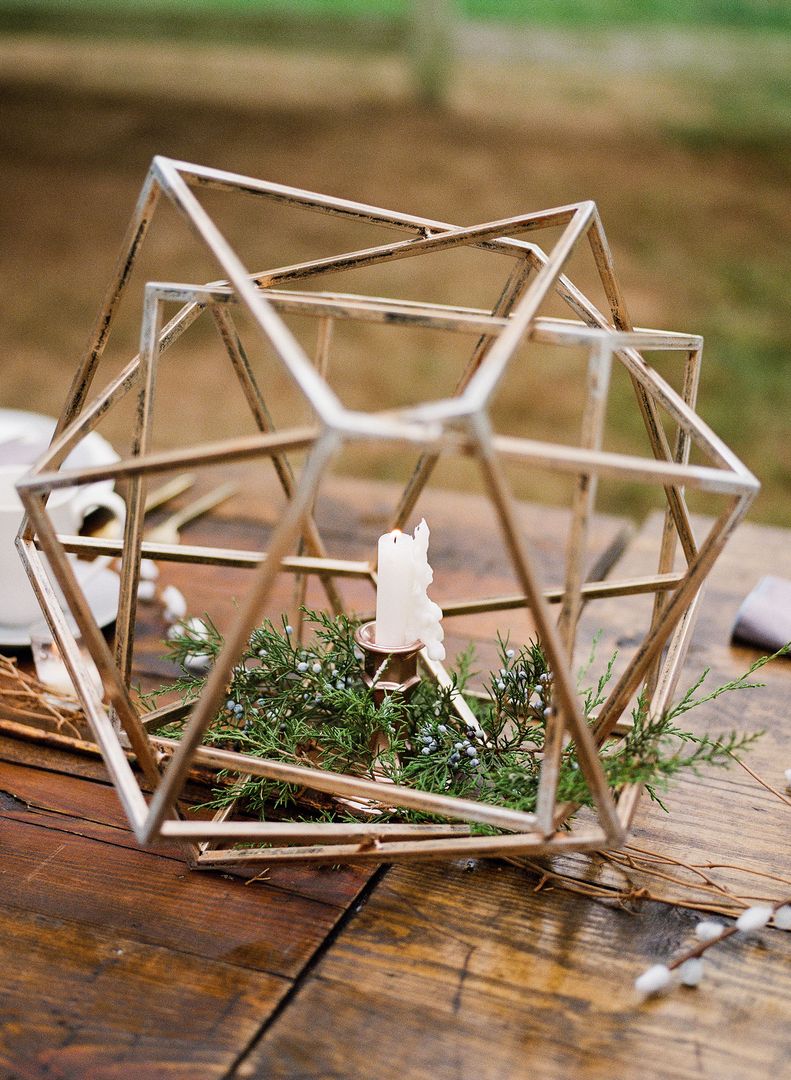 Photo by Jenna Henderson Photography
Cake Stands & Plateaus
A less common but unique centerpiece is food, featured on a cake stand or plateau. The perfect centerpiece for dinner receptions, it is beautiful yet interactive. You can display cheese, fruit or event dessert – like tasty donuts or cupcakes! We have a variety of cake stands to suit any wedding theme or style, including the Wyatt Pedestal Cake Stand and Glass Cake Stand.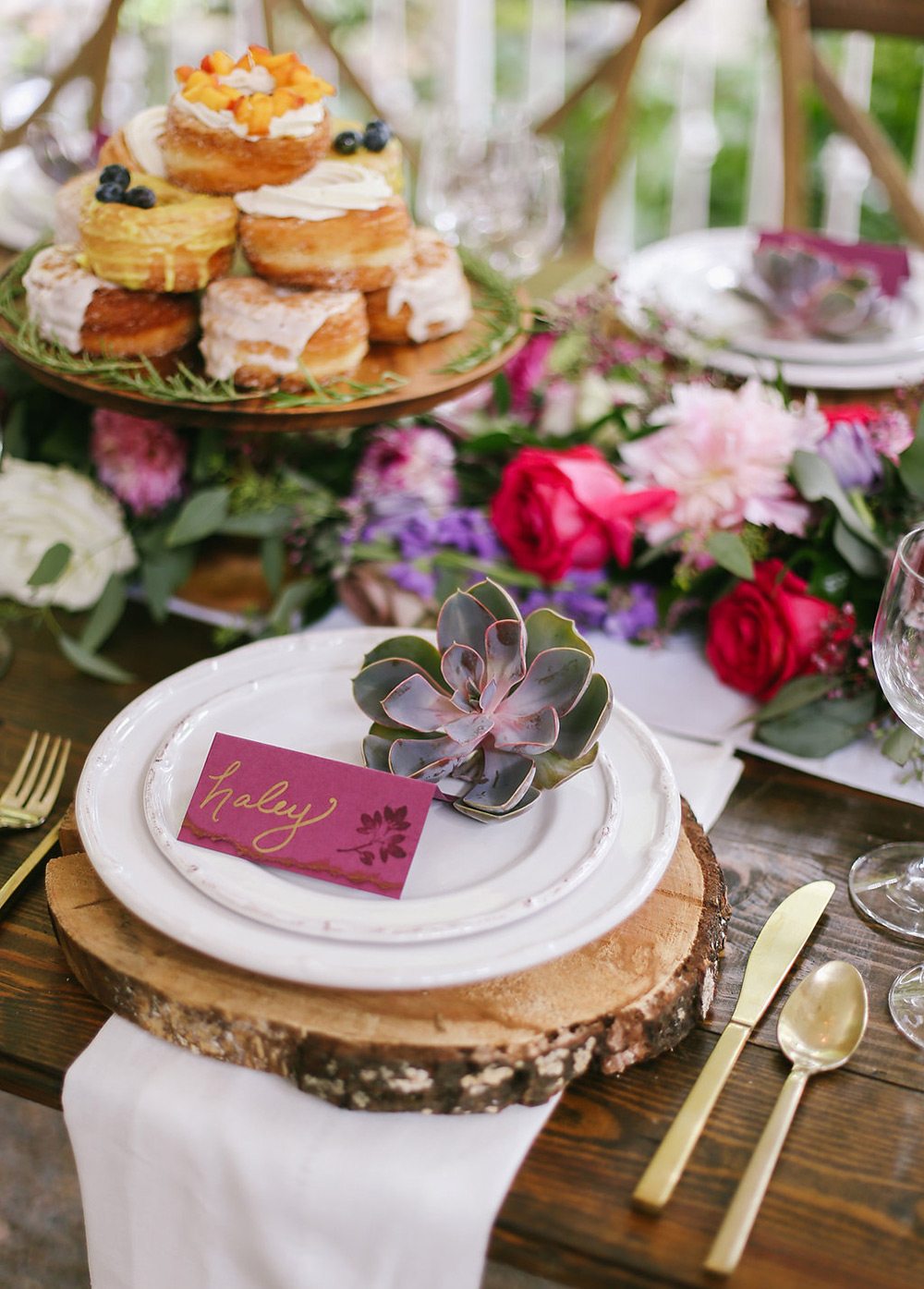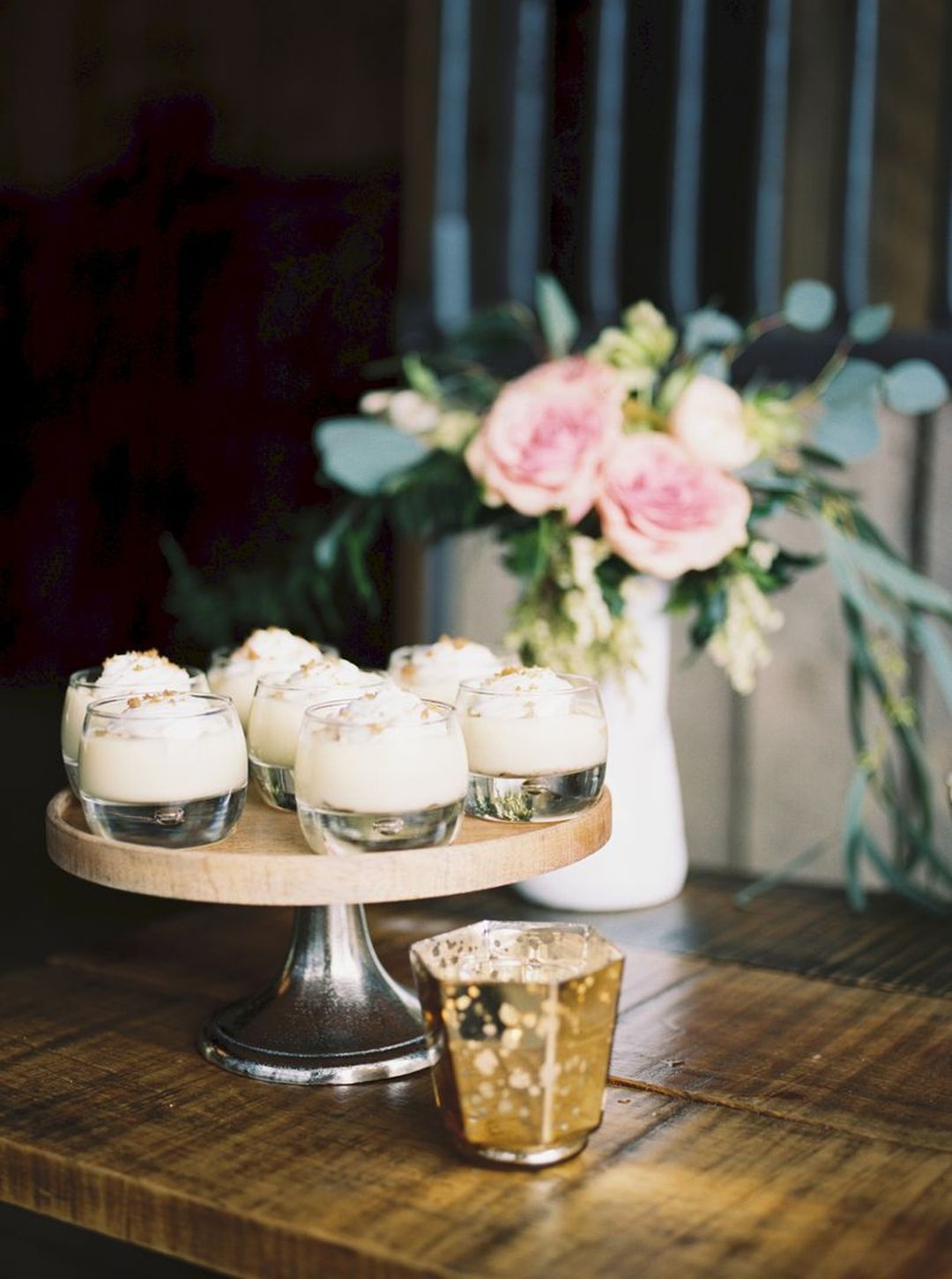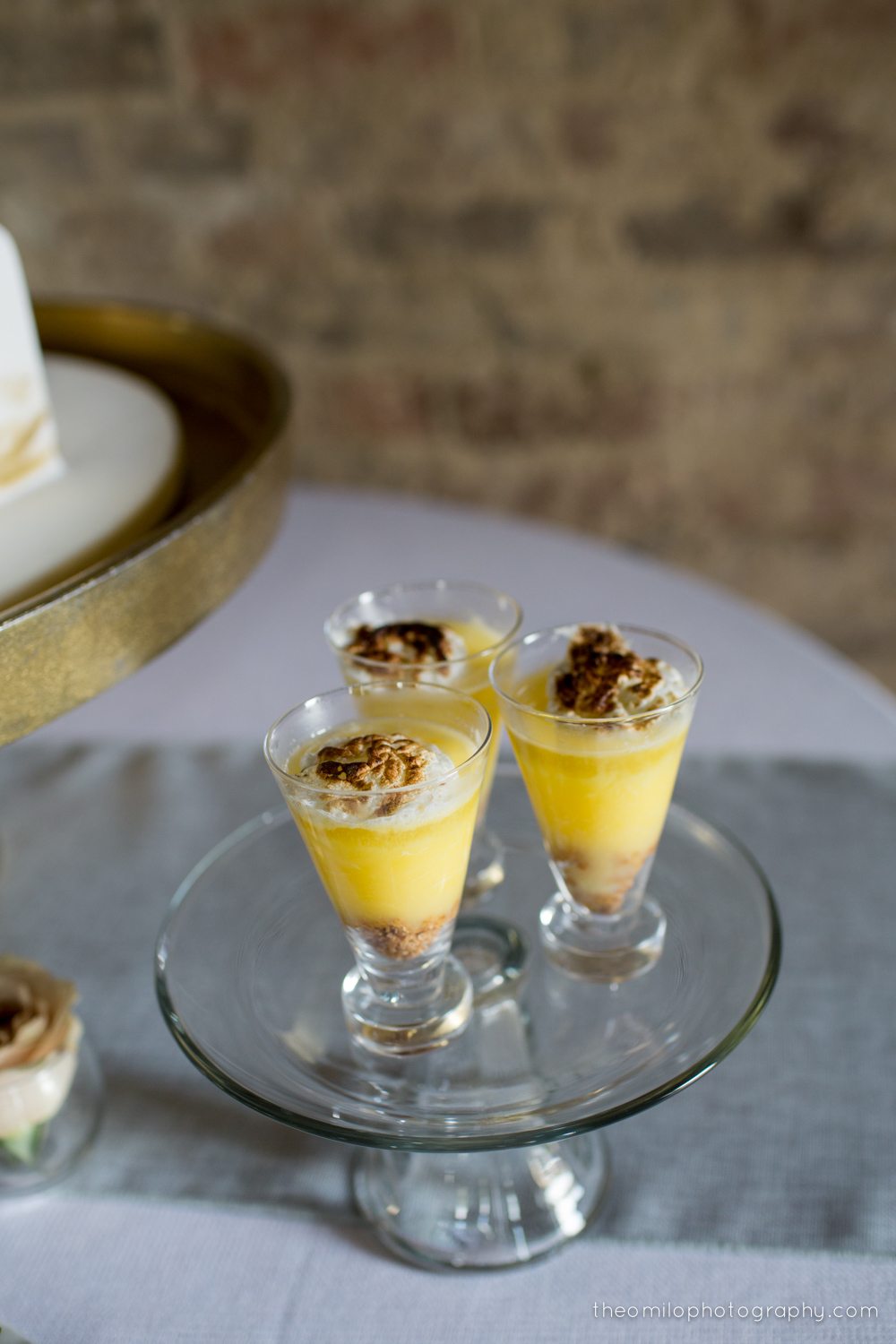 Photo by Theo Milo Photo
Loving these non floral table centerpiece ideas? Contact our team to book or visit our blog for more design inspiration! 
TAGS | Centerpiece, Lanterns, Tabletop Lanterns, cake stands, design ideas, geometric tabletop accessories, tabletop accessories
FEATURED RENTALS | gold metal sphere, gold metal intersect cube, acrylic rectangle container, white square tabletop lantern, silver square tabletop lantern, class cake stand, Wyatt pedestal cake stand,
---
25

Jun

Southern Events Products, Trends and Inspiration, Vintage Prop Shoppe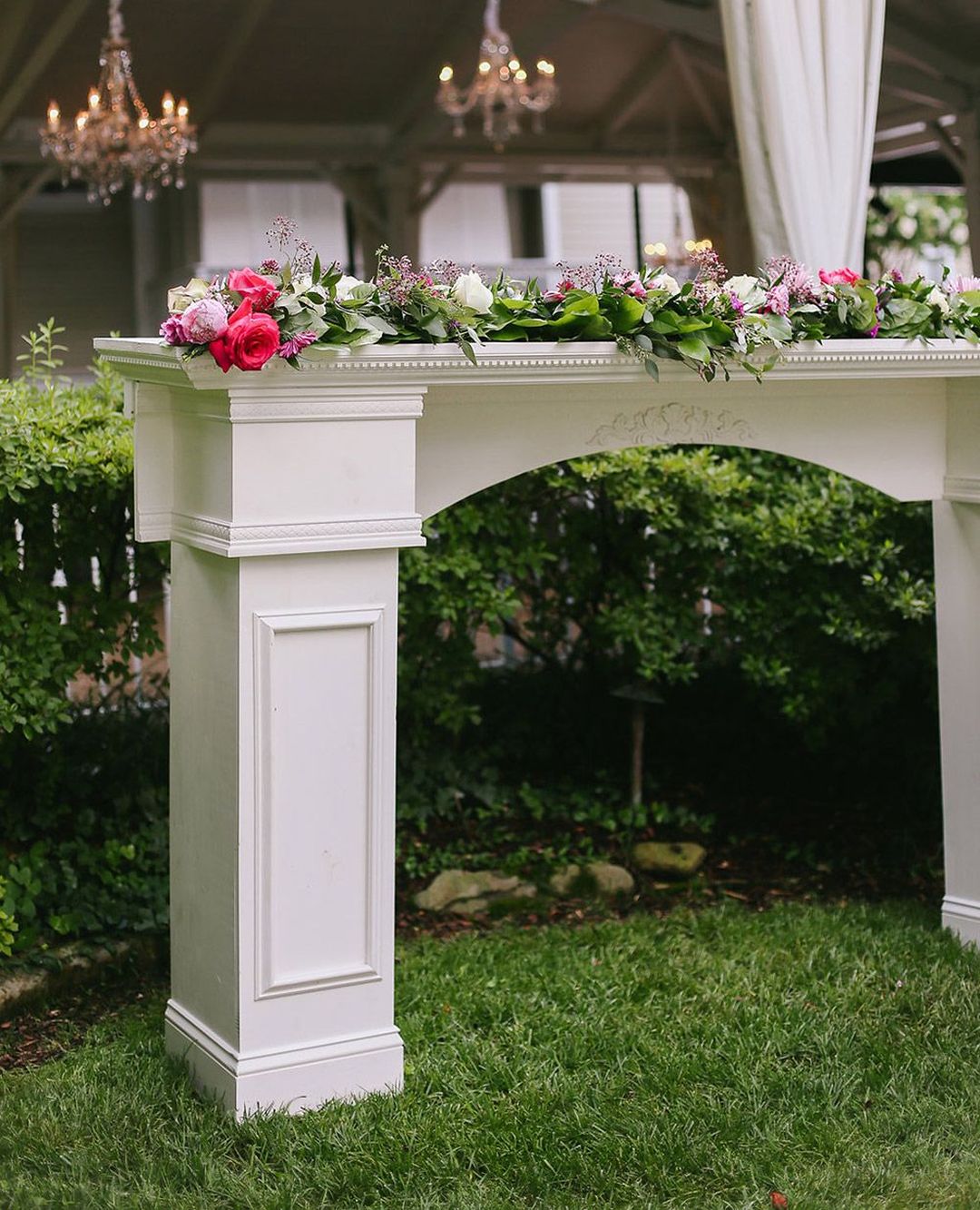 Elevate your backyard party with outdoor party decor and props! Take a look at some of our unique inventory items, perfect for creating fun backdrops & focal points for your small gathering, party or event.
Boxwood Wall
Our Boxwood Hedge Wall is a beautiful & versatile piece of decor. It can be used to create a backdrop for luxurious photographs. Or you can create an interactive focal point, such as a champagne wall.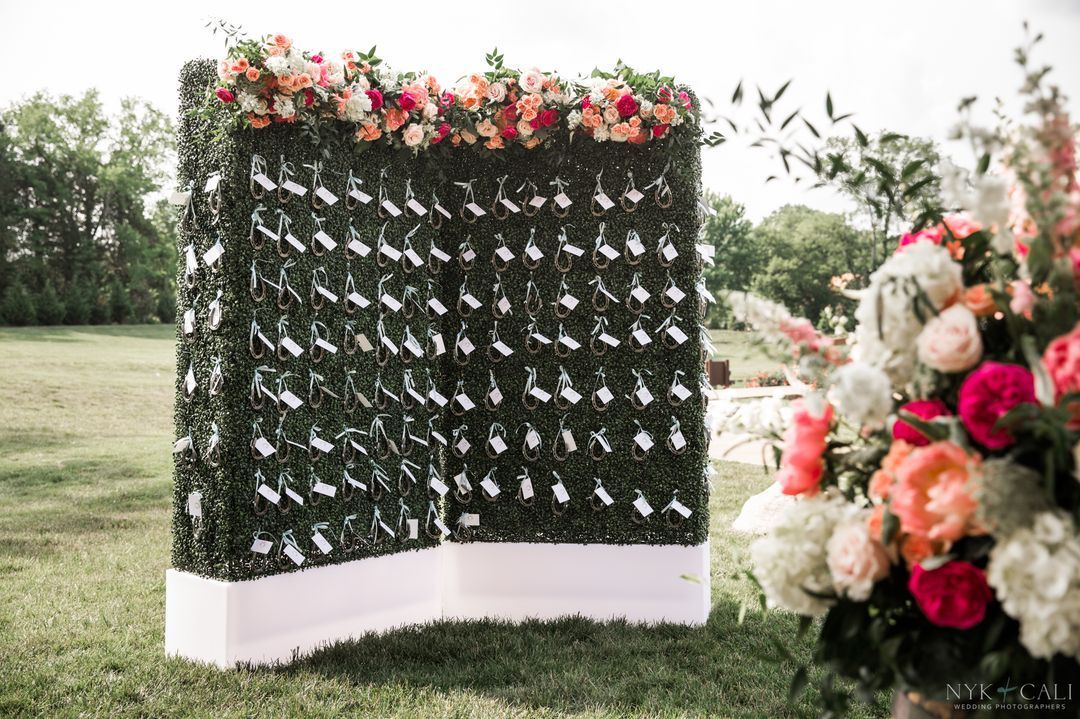 Fiona Mantle
A unique way to amplify a plain exterior wall is with our Fiona Ivory Mantle. Whether it is placed against a wall or standalone, it can also be used as a photo backdrop, ceremony backdrop or a unique place for decor. Adorn the mantle with flowers, lanterns, votives or even photographs.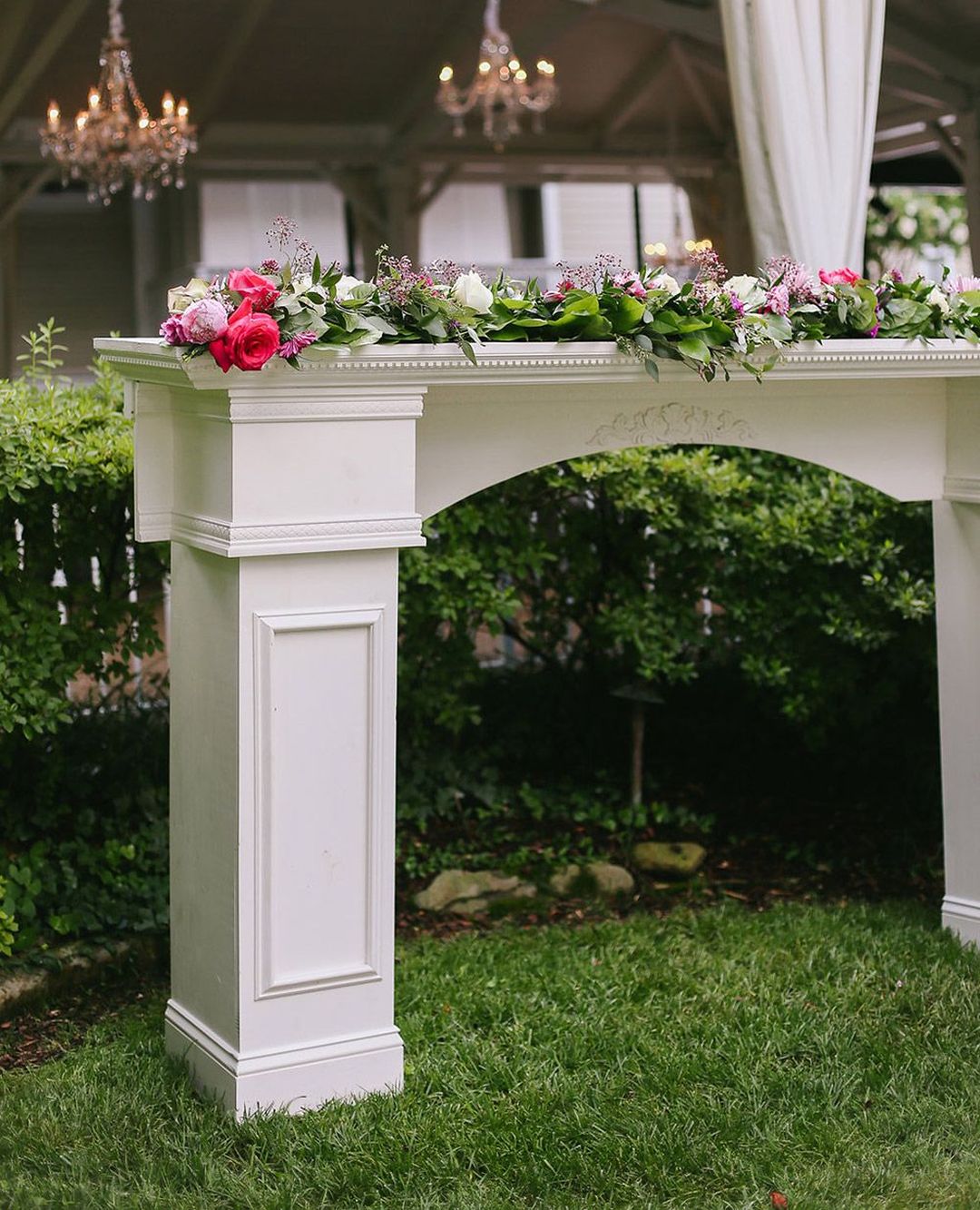 Photo by Jenna Henderson
Ceremony Arch
Perfect for an outdoor event, our Wrought Iron Arch would look beautiful for a garden party. Use it to create a party entrance, outdoor wedding altar or simple photo backdrop. For a more elegant look, weave our Chiffon Runner or fresh flowers through the metal lattice.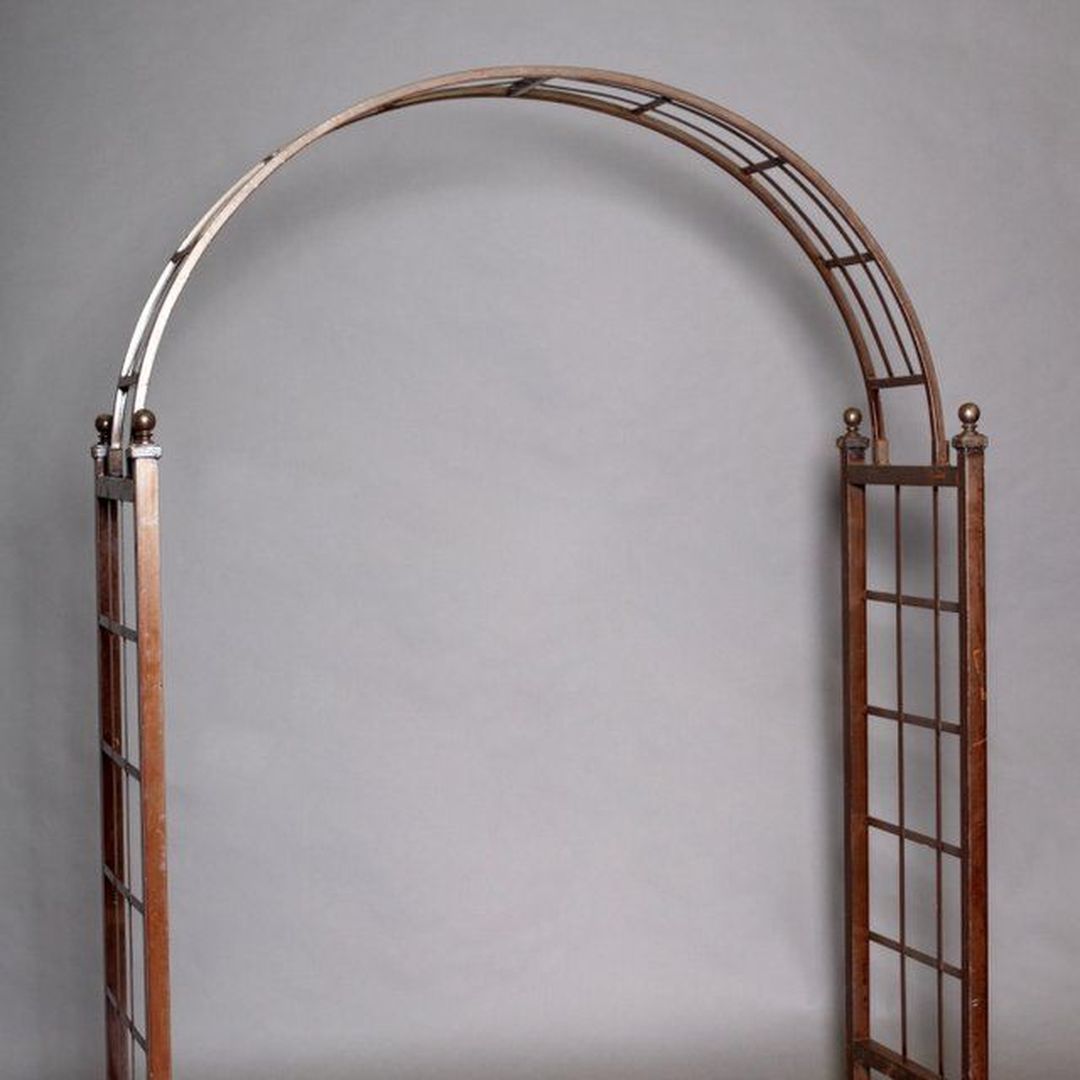 Whiskey Barrels
One of our most popular pieces used for outdoor party decor, whiskey barrels are incredibly versatile. Use our White Wash Whiskey Barrel to create makeshift bistro tables for social hour, or to border an entryway. You can also pair a set of whiskey barrels with one of our rustic barn wood tops, to create a gorgeous bar or buffet area.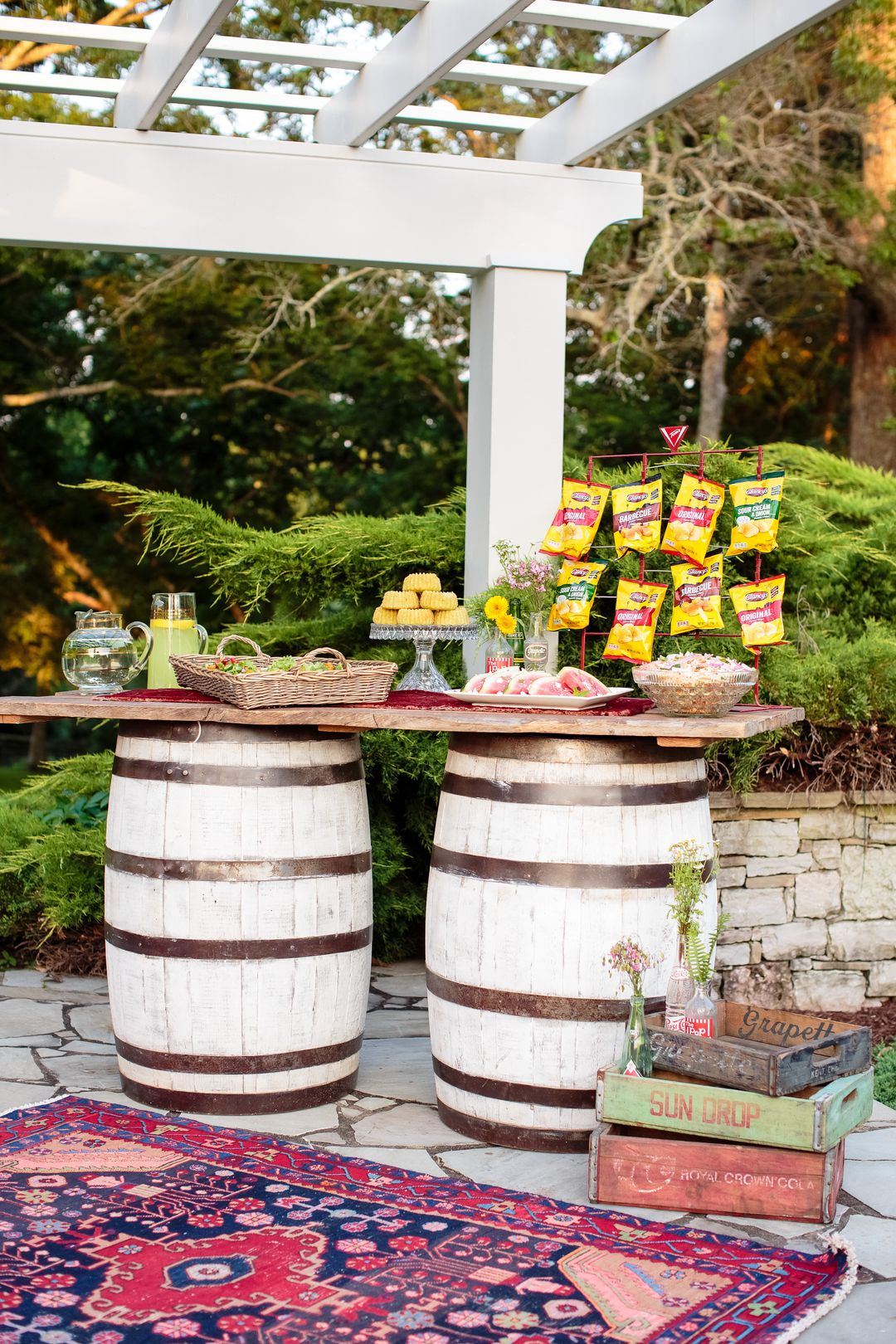 Photo by Erin Lee Allender
Vintage Tubs
On a hot summer evening, cold drinks are a must-have! If your buffet is self serve, display your beverages in our vintage Ideal Double Wash Tub. This gorgeous piece is always a hit, especially for rustic styled events.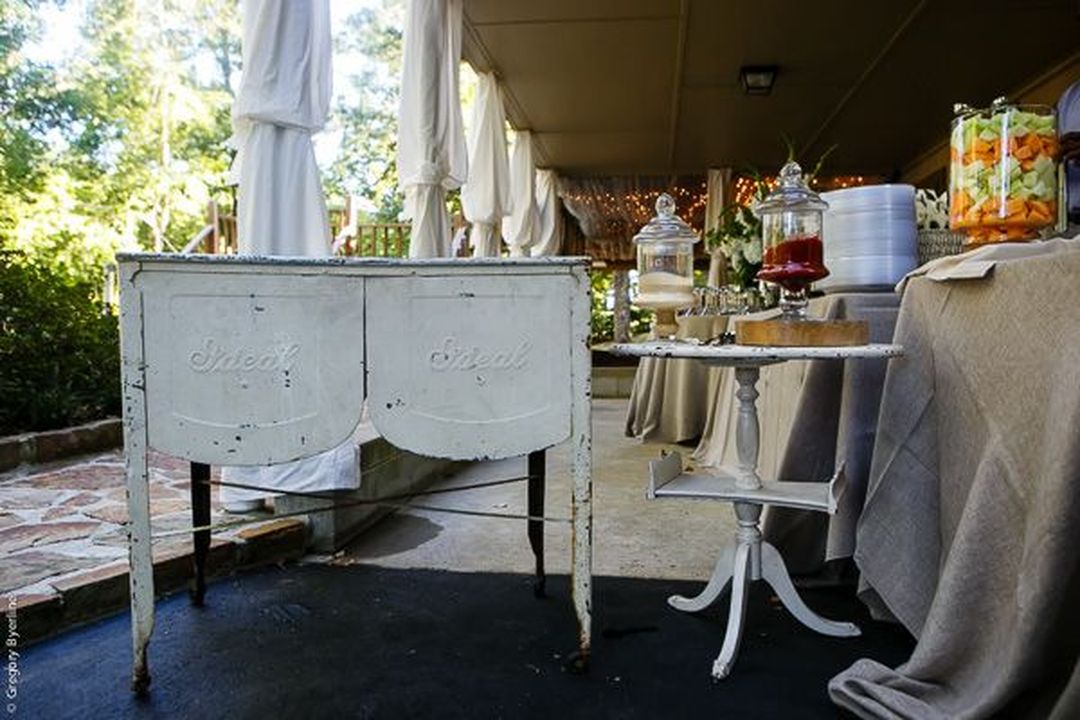 Photo by Gregory Byerline
Lanterns
Creating a stunning centerpiece doesn't mean it has to be big. A combination of small elements, like a bouquet of fresh flowers, our Nolen Lantern and a variety of votives, are equally beautiful. Simpler looks like this are perfect for a casual backyard gathering.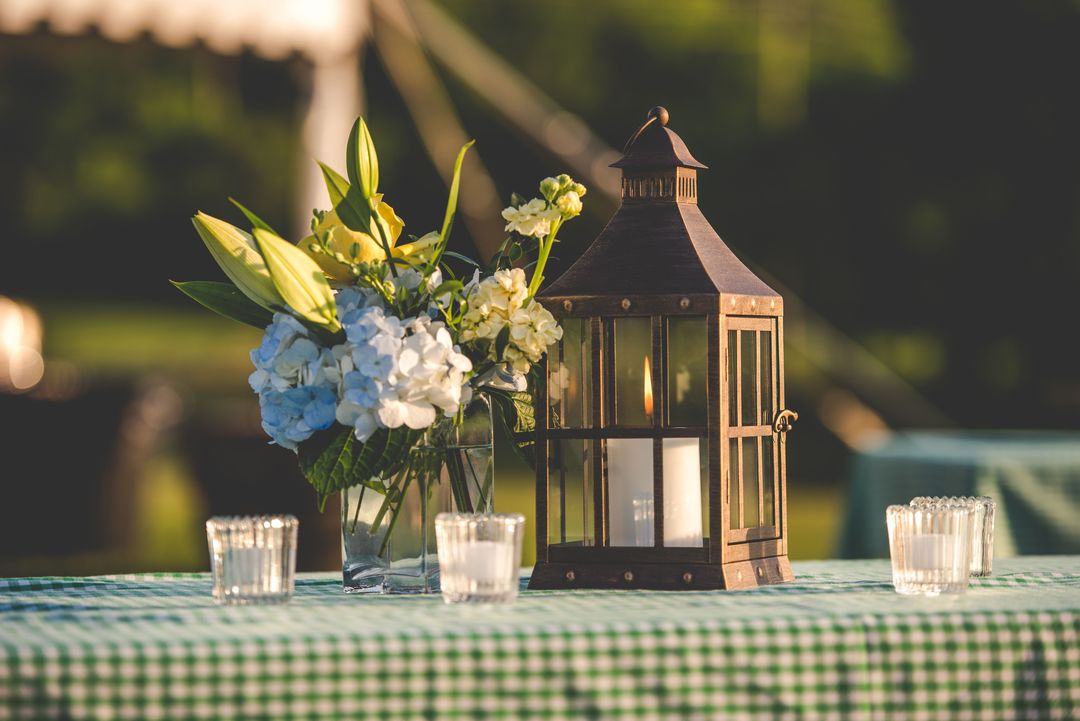 Cake Stands
Create a charming buffet area by displaying food at different levels. We have a variety of beautiful cake stands, whether you intend to serve sweet or savory foods up on them. For example, our Wyatt Pedestal Cake Stand and Willow Pedestal Cake Stand.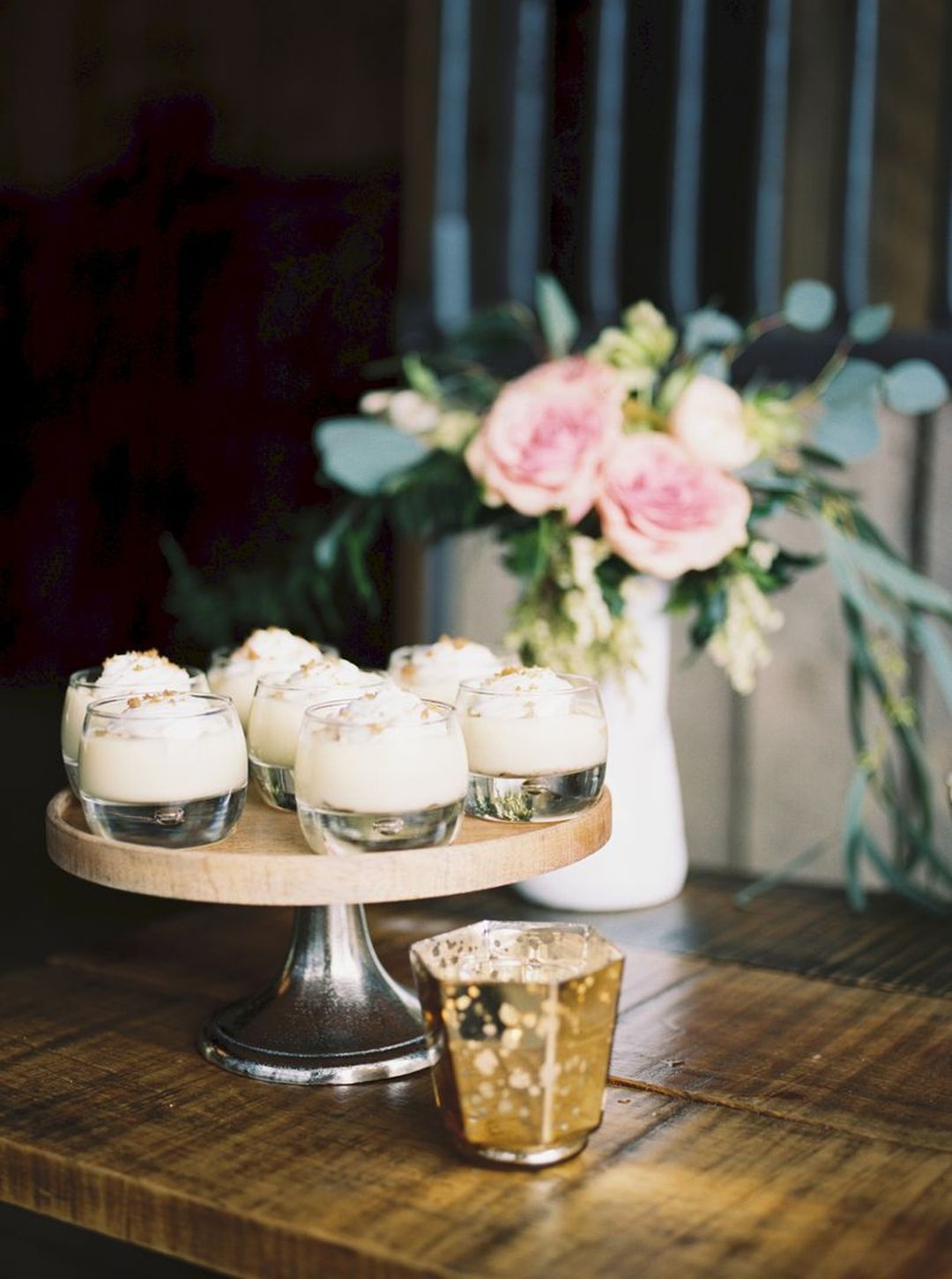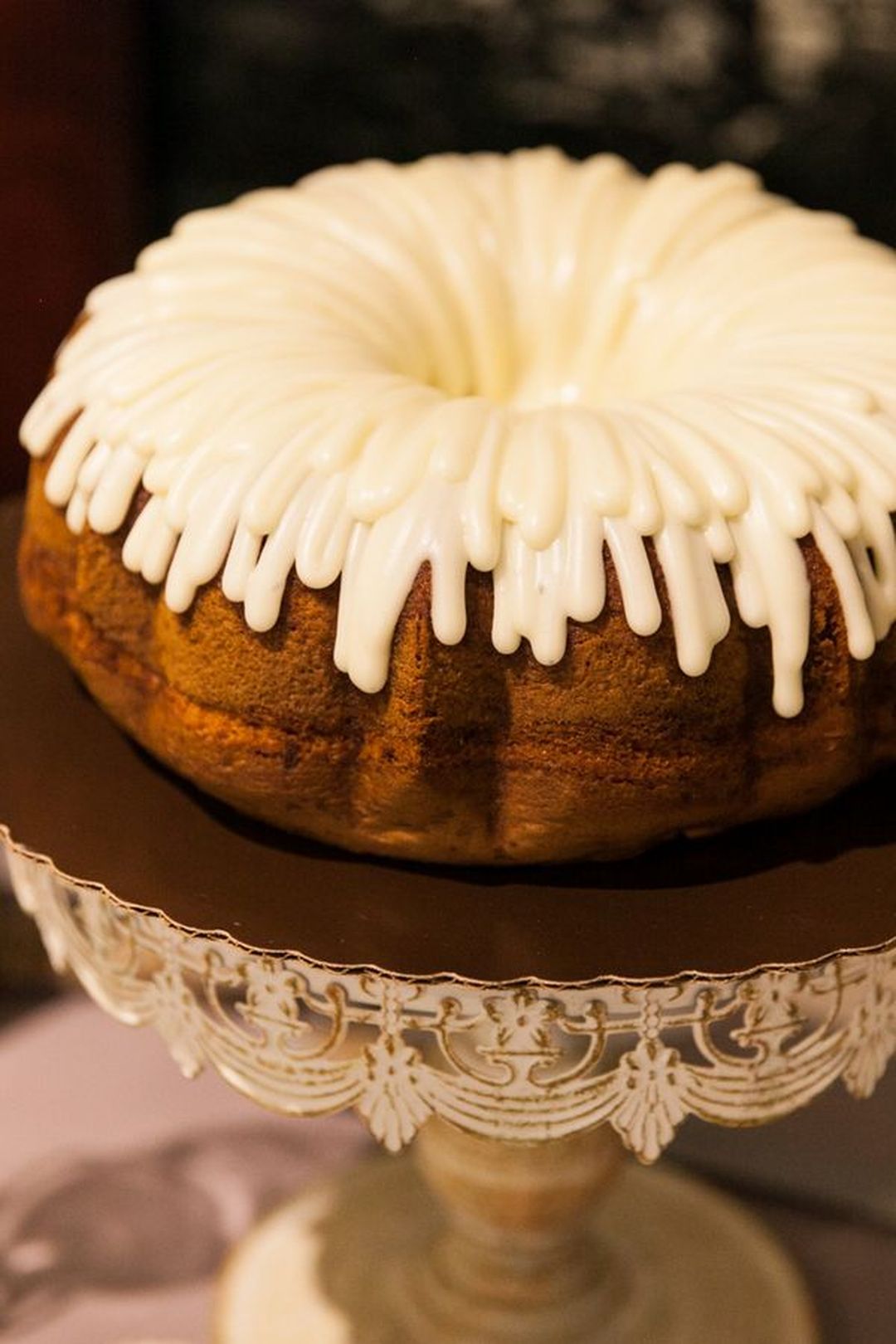 Photo by Kristin Vanzant Photography
Loving these outdoor party decor and prop ideas? Contact our team for more inspiration and visit our blog for more must-have rentals for small gatherings! Be sure to check out our new tent packages, and ask about our contact-less delivery and set-up.
TAGS | Backdrop, Cake Stand, Lanterns, Outdoor Prop Shoppe, Vintage Acccessories, Vintage Prop Shoope, classic event rentals
FEATURED RENTALS | Boxwood Wall, Fiona Mantle, Iron Arbor, Ideal Double Wash Tub, White Wash Whiskey Barrels, Nolen Lantern, Wyatt Pedestal Cake Stand, Willow Pedestal Cake Stand
---
9

Aug

Southern Events Products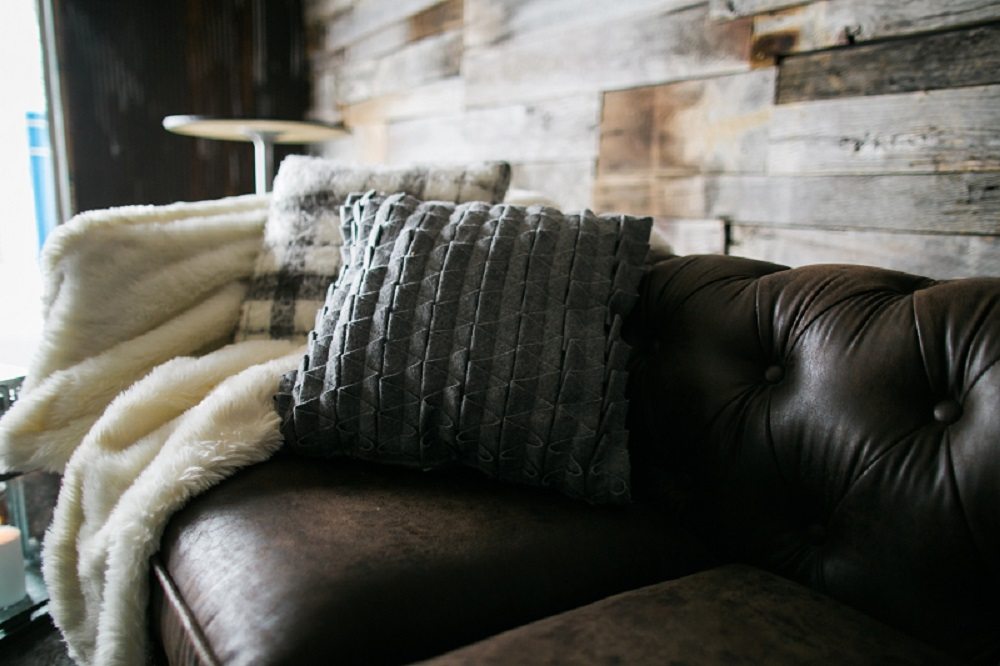 Nashville is nicknamed Music City for a reason – the city is filled with amazing creative voices and so much musical talent! And here at Southern Events, our vast catalog of party rentals helps enhance your chosen design, and for songwriter in the round events, our rentals can help create the relax vibe these private events demand. With dozens of distinct event rentals to choose from, there are so many ways to style a singer-songwriter event in Music City!
Looking to dazzle at your next singer-songwriter event? Southern has all you need for your next Franklin, Nashville or Middle Tennessee event. Reach out to info@southerneventsonline.com to reserve any of the items you see! 
Bennett Couch
The dark leather and tufted details of our popular Bennett Couch is a great event rental for your Nashville songwriter in the round event. The stylish tufting and dark leather finish creates a comfortable seat for guests to relax and take in the music.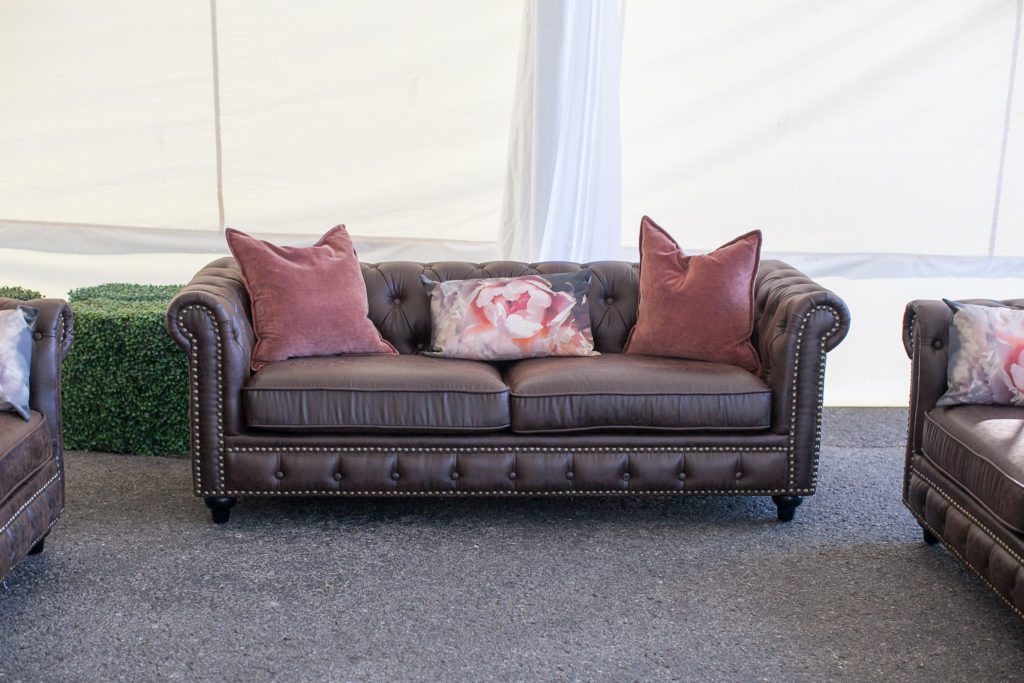 Vintage Rugs
Our Vintage and Cowhide Rugs create a distinct stage or performance area, making it the perfect rental for an intimate singer-songwriter event in the round. As seating surrounds the "stage" area, our Vintage Rugs create a focal point and boho vibe customary of these events.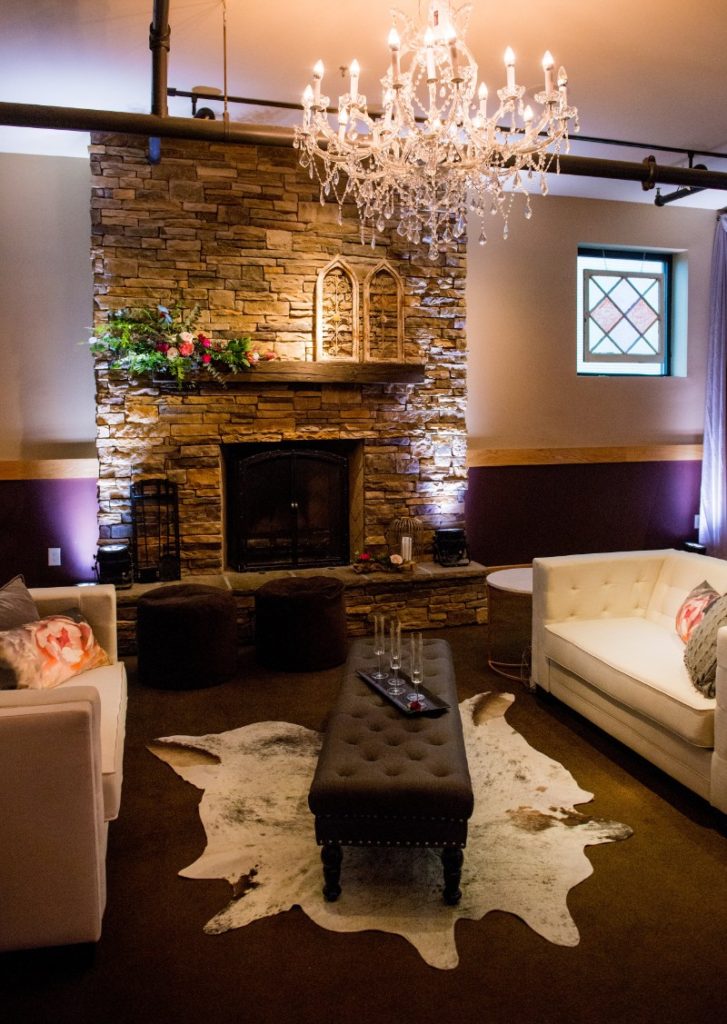 Twila Photography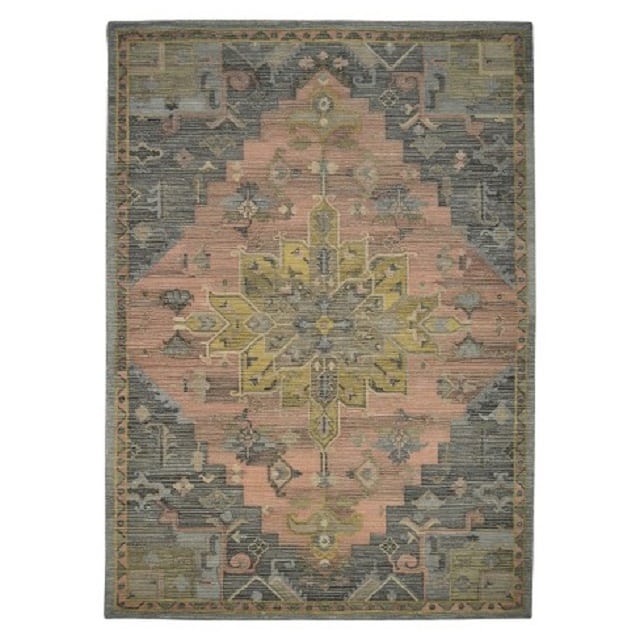 Urban Metal Barstool
Musicians need somewhere to sit, and our Urban Metal Barstool is the perfect solution. Looking unique and industrial, it exudes the perfect city vibe for Music City's best singers and songwriters to showcase their music.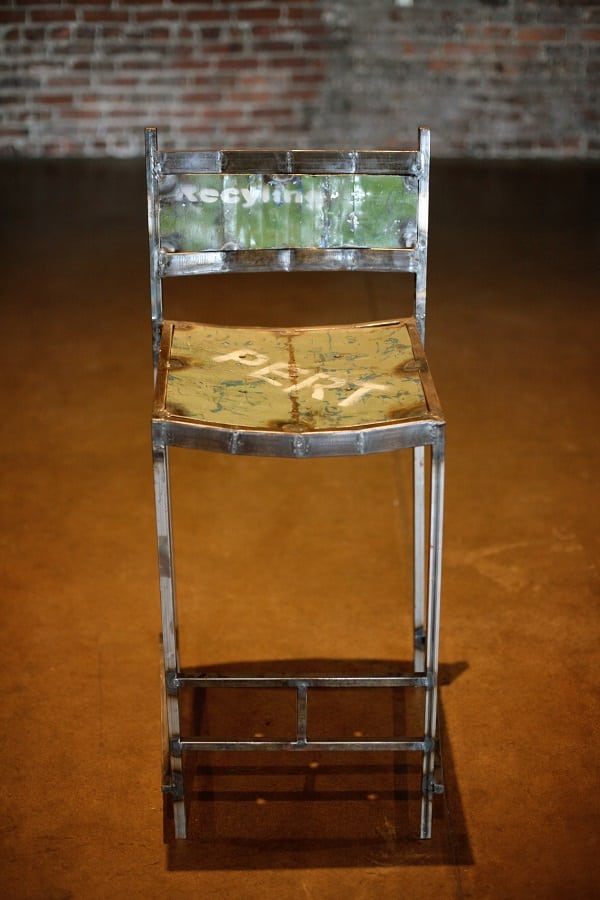 Chocolate Poof
A comfortable addition to a musician's design is our Chocolate Poof.  They match our Leather Bennett Couch, working as an unexpected accent piece while still being functional as another spot to sit or a great place to rest your feet.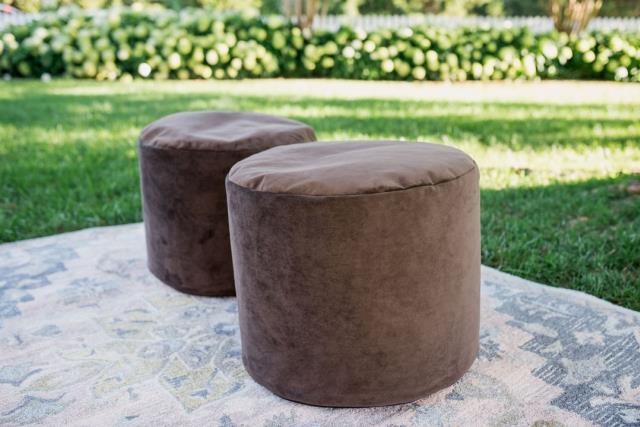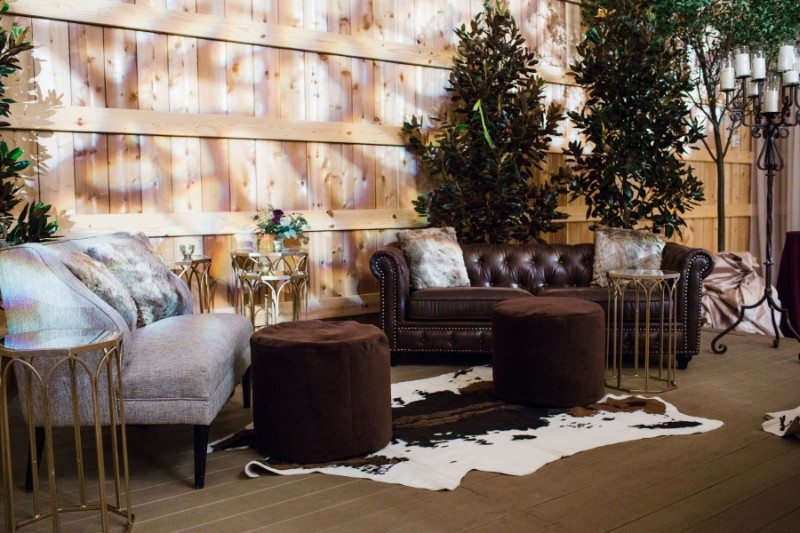 Granger Nesting Tables and Rivet Accent Tables
Great additions to the rustic-artist design are our new Granger Nesting Tables and Rivet Accent Tables. Metal legs and an urban look coupled with a solid wooden top make these rentals architecturally unique while still being functional.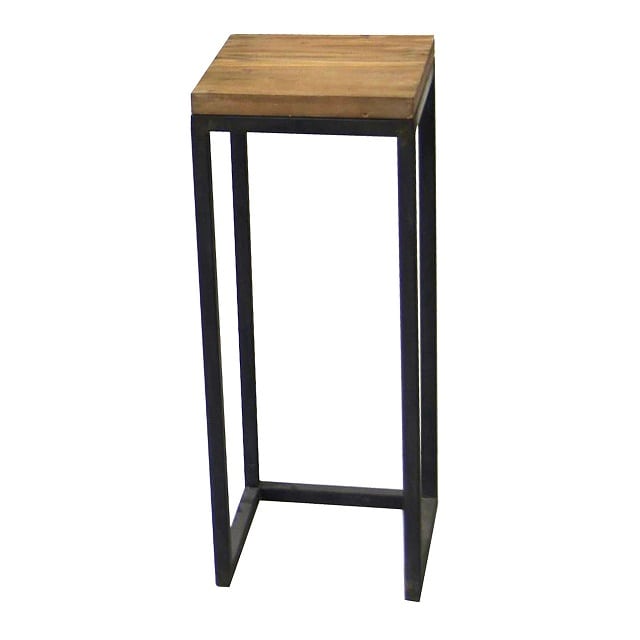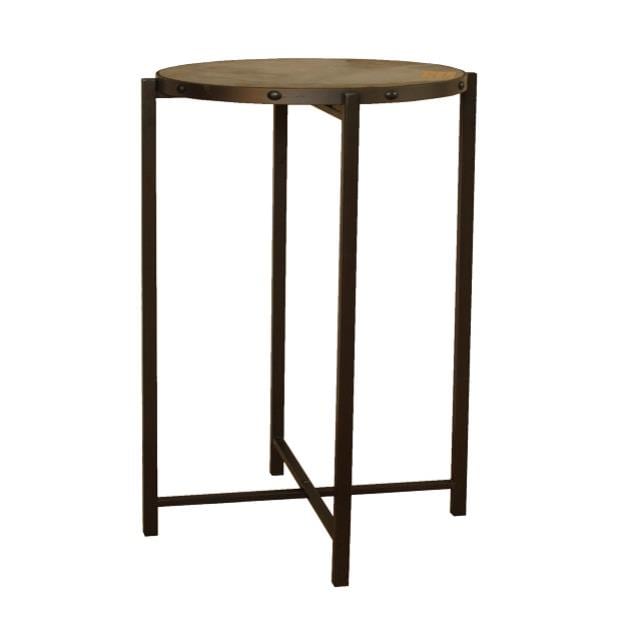 Staging
If you're interested in creating a more traditional stage setting, Southern's Staging rentals are perfect. You can design your venue to elevate the musicians on a true stage and create stadium seating to allow listeners to comfortably view the artists at work.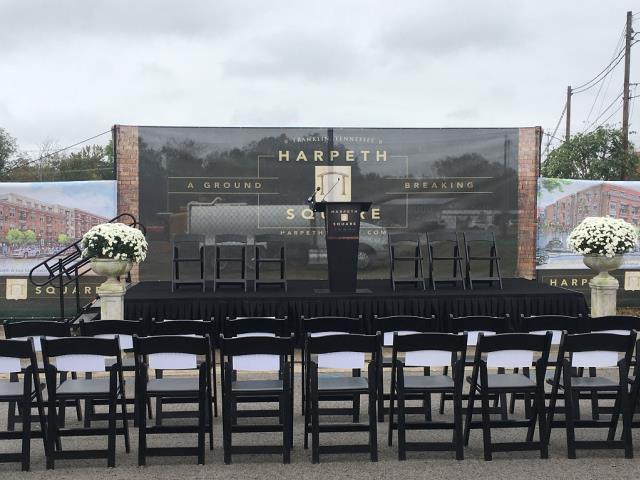 Votive Candles and Lanterns
Nothing sets the mood like lighting! If your Nashville artists are performing an intimate, unplugged set then be sure to create an ambiance that matches. Votive Candles and Lanterns on various side tables, or even on the floor surrounding the stage area are the perfect answer to setting the mood at your Music City event.
Urban Wood Side Table
Musicians will need somewhere to place their water, and guests will want somewhere to set their drinks. The popular Urban Wood Side Table brings dark, rustic wood front and center making it a great addition to your Music City singer-songwriter showcase.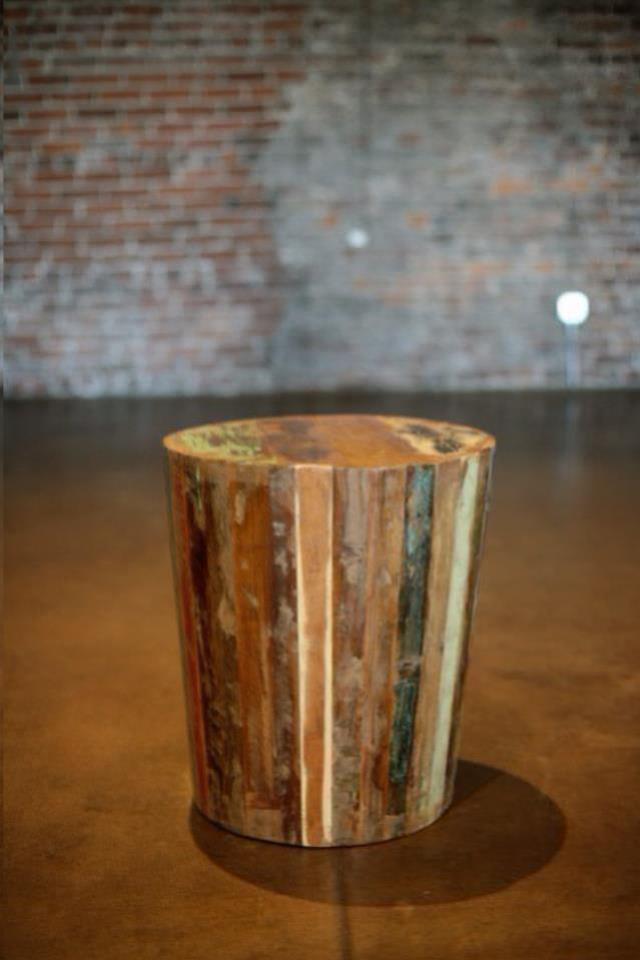 Auditorium Seats
Our Vintage Auditorium Seats create a nostalgic music experience for listeners while retaining that unique Nashville vibe.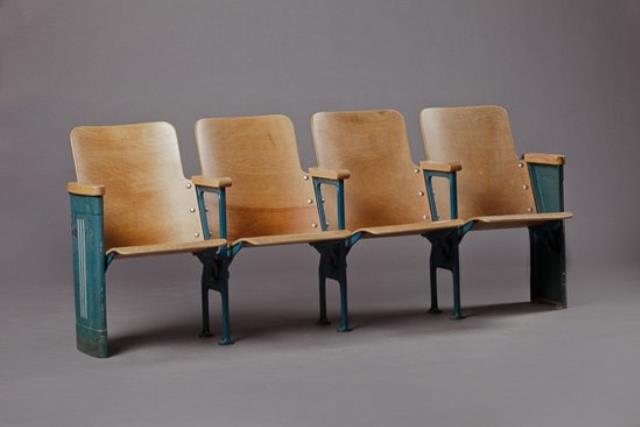 Farm Bistro & Crossback Stools
Give listeners somewhere to sit and enjoy their drinks while taking in the music – our Farm Bistro tables are great high-top tables (perfect for creating stadium seating behind lower couches and sofas), while our Crossback Stools add a rustic Nashville touch to a musical experience.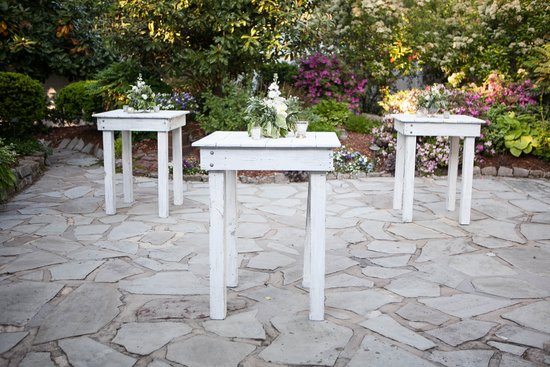 TAGS | Auditorium seats, Bennett Couch, Chocolate Poof, Crossback Stools, Farm Bistro Tables, Granger Nesting Tables, Lanterns, Nashville Event Rentals, Rivet Accent Tables, Staging, Urban Metal Barstool, Vintage Rugs, Votive Candles, franklin tn, music city, nashville music event rentals, nashville music events, singer-songwriter nashville, southern event rentals, southern events online, urban wood sidetable
FEATURED RENTALS | Bennett Couch, Vintage Rugs, Urban Metal Barstool, Chocolate Poof, Granger Nesting Tables, Rivet Accent Tables, Staging, Votive Candles, Lanterns, urban wood sidetable, Auditorium seats, Farm Bistro Tables, Crossback Stools
---
3

May

Southern Events Products, Trends and Inspiration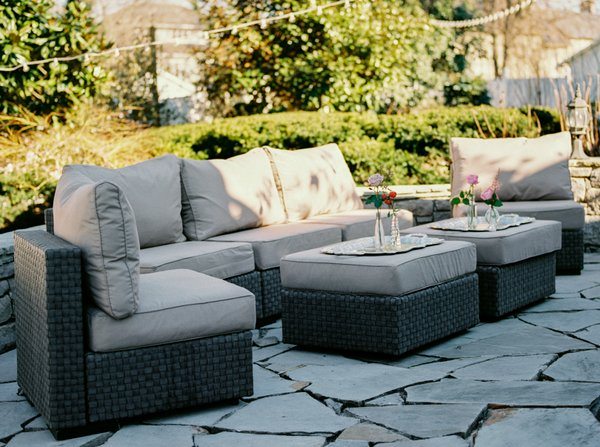 It's that time of year! Celebrations are headed outdoors and events of all kind are ready to take advantage of the warmer weather. We've got distinct outdoor party rentals for al fresco gatherings in Franklin, Nashville, and Middle Tennessee.
Checked Napkins
Nothing says "outdoor party" like checked patterns – we've got checked napkins in red, blue, and black to match all your outdoor barbeque or picnic designs!
Farm Tables and Rustic Benches
We love the nostalgia of eating on a rustic bench under a blue sky! Our craftsman Rustic Benches are perfect in any outdoor setting, especially when seated next to distinct Fruitwood Farm Tables.
Melamine Serving Pieces
You're going to need a way to serve all those delicious grilled kebabs and burgers – our Melamine Serverware is durable and chic, with clean lines to let the delicious food do the talking. These serving rentals are available in white or black.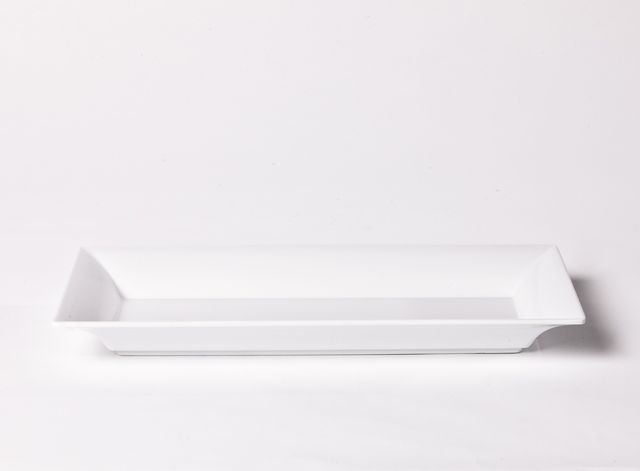 Lanterns
What's an outdoor party without some lanterns? Our vast lantern rental collection features various colors, shapes, and sizes – perfect for matching your decor throughout the day, and lighting your way at night.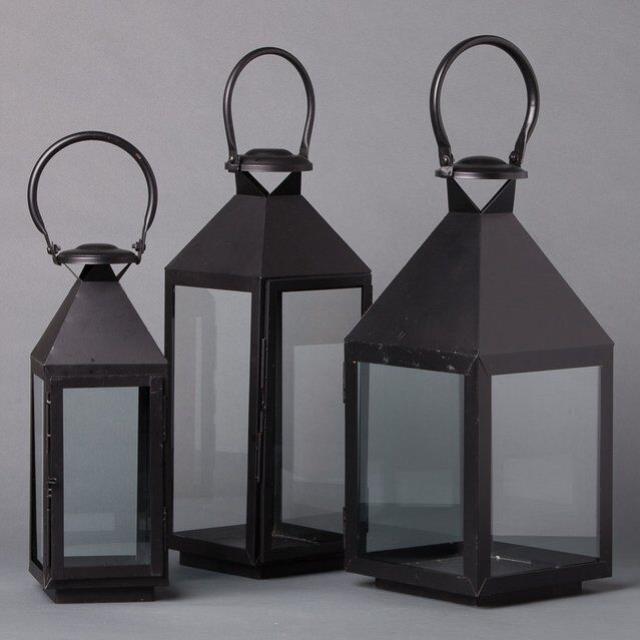 Sutton Furniture
Whether you're hosting a poolside party or an informal picnic, giving your guests a cozy place to sit will surely be appreciated. Our Sutton Furniture collection creates a comfortable spot for guests to sit, sip, and mingle. Want to make sure it matches your event's design? Our outdoor Sutton Furniture is available in tan or blue and multiple configurations.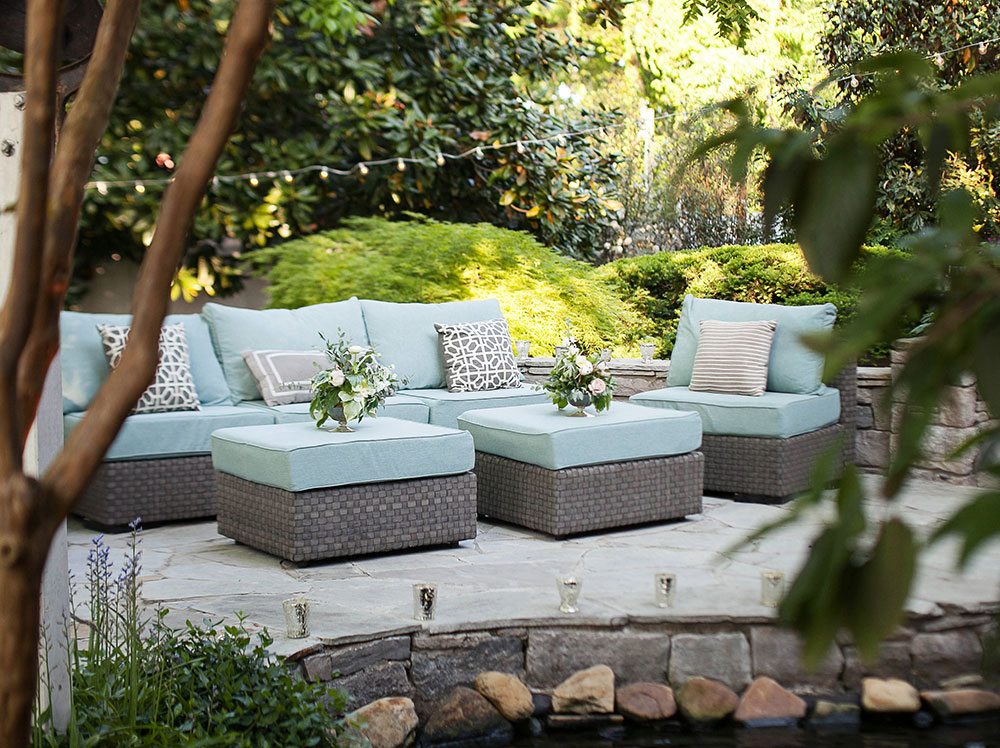 Vintage Fruit Crates
Vintage Fruit Crates are beautiful when displayed next to a drink station or part of your buffet table, creating a nostalgic event design. We also love them for the extra items that make outdoor parties more comfortable – like sunscreen and bug spray.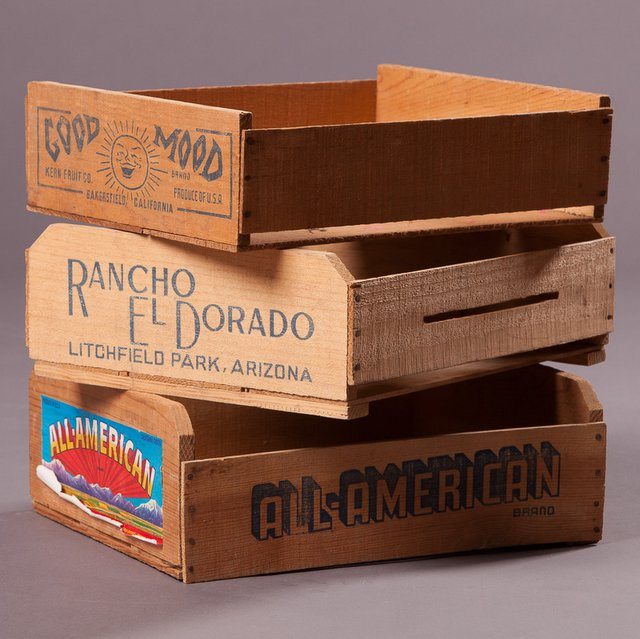 Interested in reserving these outdoor party rentals for your next event? Want more options on how to design your upcoming company picnic? Whether you're planning for a company picnic of family reunion, Team Southern can help! Email info@southerneventsonline.com for more.
TAGS | Checked Napkins, Farm Tables, Farm Tables & Rustic Benches, Lanterns, Melamine Serving Pieces, Nashville Event Rentals, Southern Events Party Rental, Sutton Furnture, Vintage Fruit Crates, company picnic rentals, outdoor event rentals
FEATURED RENTALS | Checked Napkins, Melamine Serving Pieces, Farm Tables & Rustic Benches, Lanterns, Sutton Furnture, Vintage Fruit Crates,
---