8

Jun

On Trend, Southern Events Products, Trends and Inspiration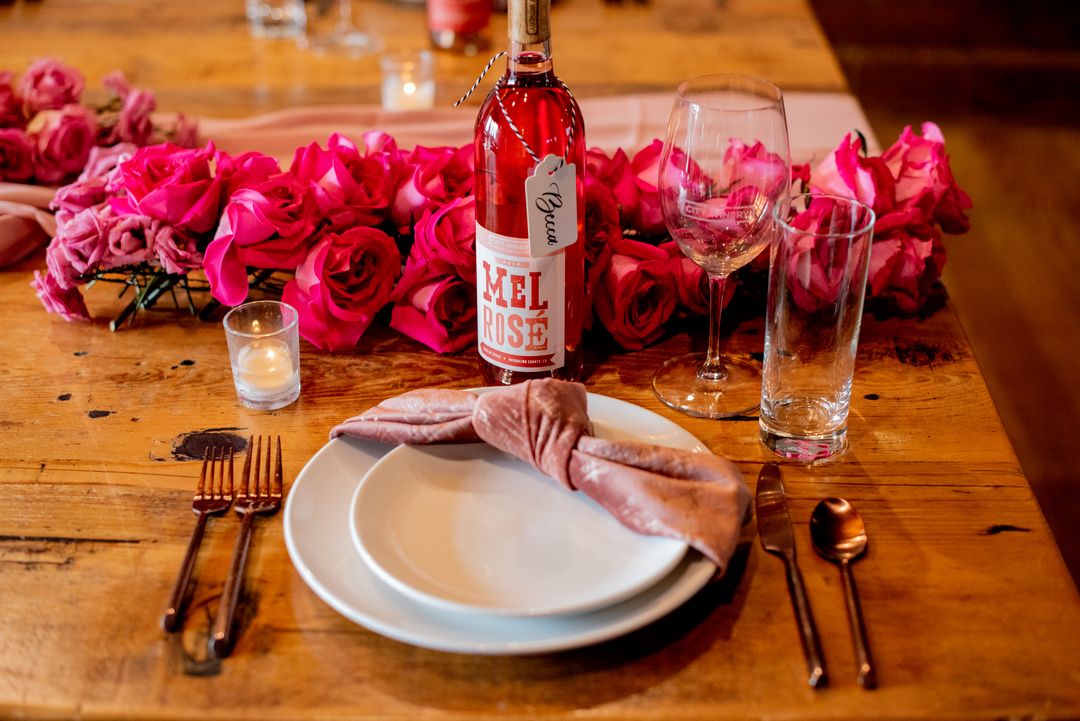 Combining energy and playful nostalgia, Barbiecore is trending! Inspired by the iconic doll, a Barbie-themed party will bring a touch of whimsy and fun to any event. Whether you're hosting a casual cocktail hour, an intimate bridal shower, an adult birthday party, or even a children's birthday bash. Southern Events Online has you covered with our beautiful collection of Barbiecore-inspired event rentals. Let's dive in and start planning your next celebration!
Take it Easy
When it comes to hosting a casual get-together, creating a stylish and vibrant space is key. To set the stage for a chic backyard cocktail hour or poolside bachelorette party, create a space adorned with pops of pink and a dash of retro charm. You can set the mood with bistro tables with Hot Pink Velvet Linens. In addition, add some chic Arylic Square Back Barstools for extra seating. Where guests can enjoy colorful cocktails, served in classic Gatsby Coupe Glasses. Alternatively, you can use our Gold Bar Cart as a self-serve drink station. With big-batch cocktails in the Hampton Beverage Dispenser. And if you plan to offer some light bites, our Coronado China will lend a fun hint of blue to party.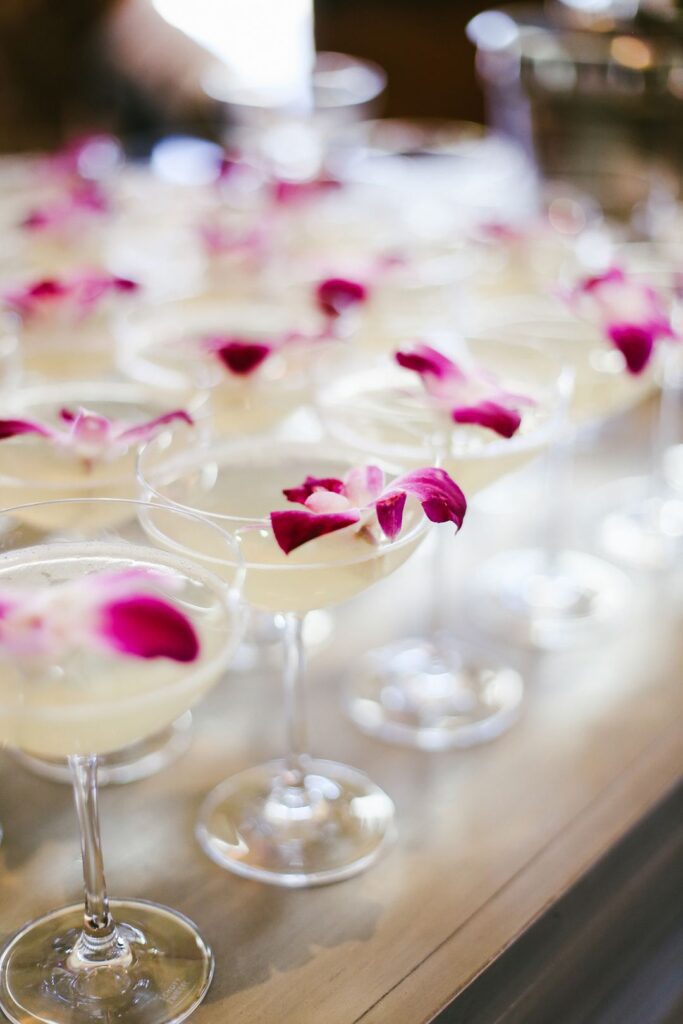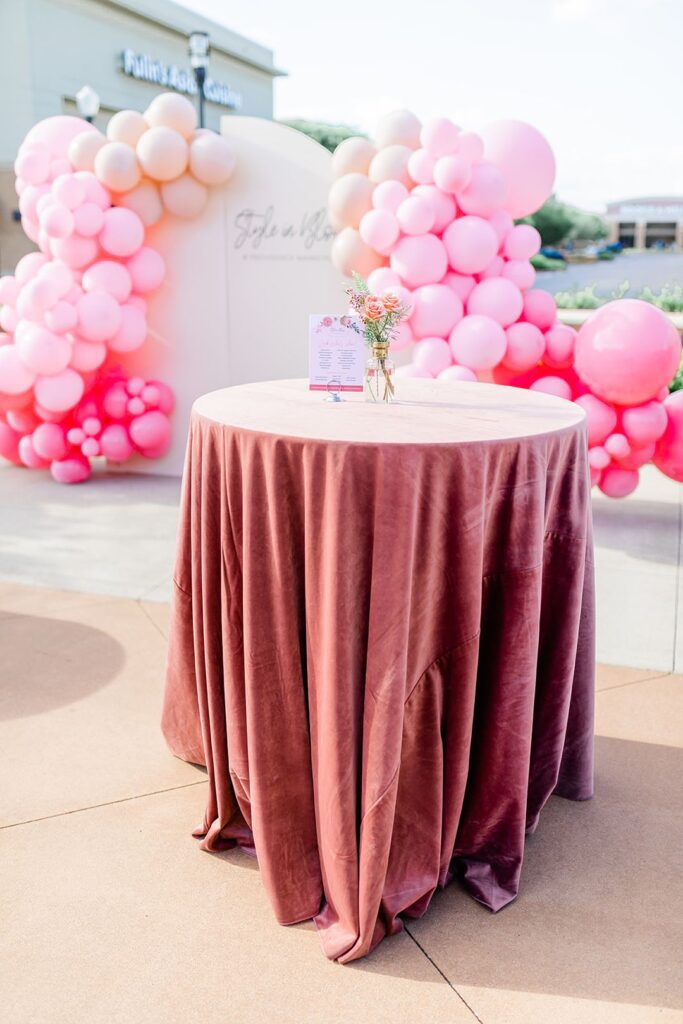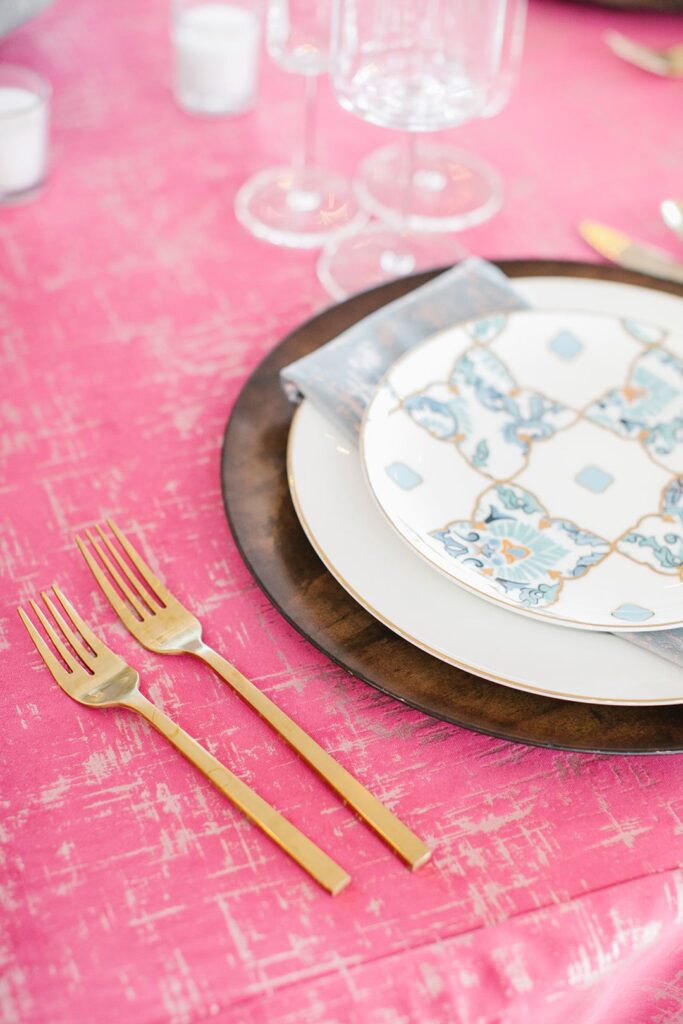 Chic in Pink
For a smaller gathering, such as a bridal shower or an adult birthday celebration, you'll want a muted look. We can help you create a chic pink setup that with our Barbie-inspired event rentals. Starting with a tablescape with a Satin Blush Matte Runner and hot pink roses. Next, feature White Coupe Dinner Plates contrasted by Rose Etched Velvet Napkins and Brushed Copper Flatware. To serve up a ròse, our Cybil Champagne or Wine Glasses will lend a fun retro touch. Complete the look with a pop of blue from our bold Farrah Teal Velvet Chairs. For additional seating, there is our cozy Pearce Lounge. Perfect for additional seating and post-dinner mingling.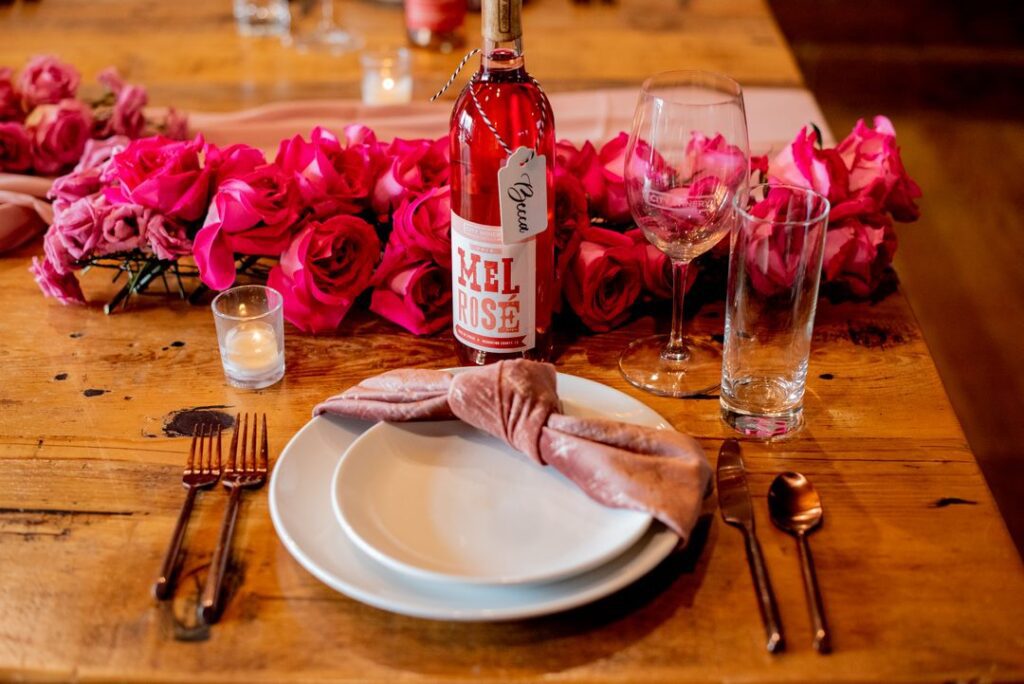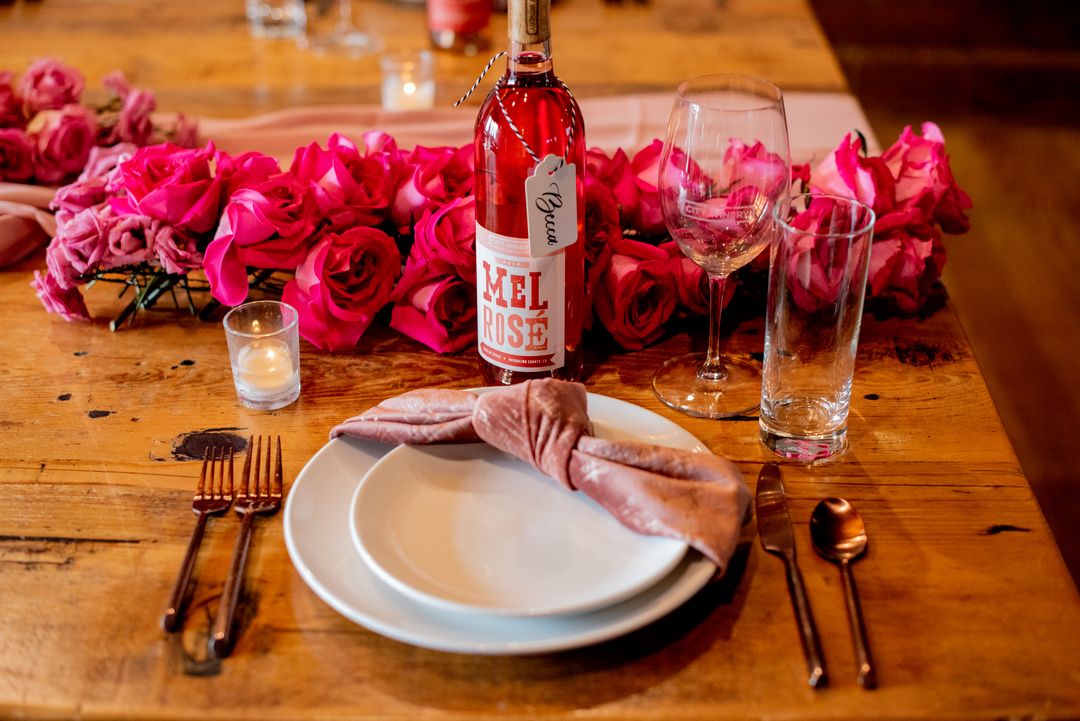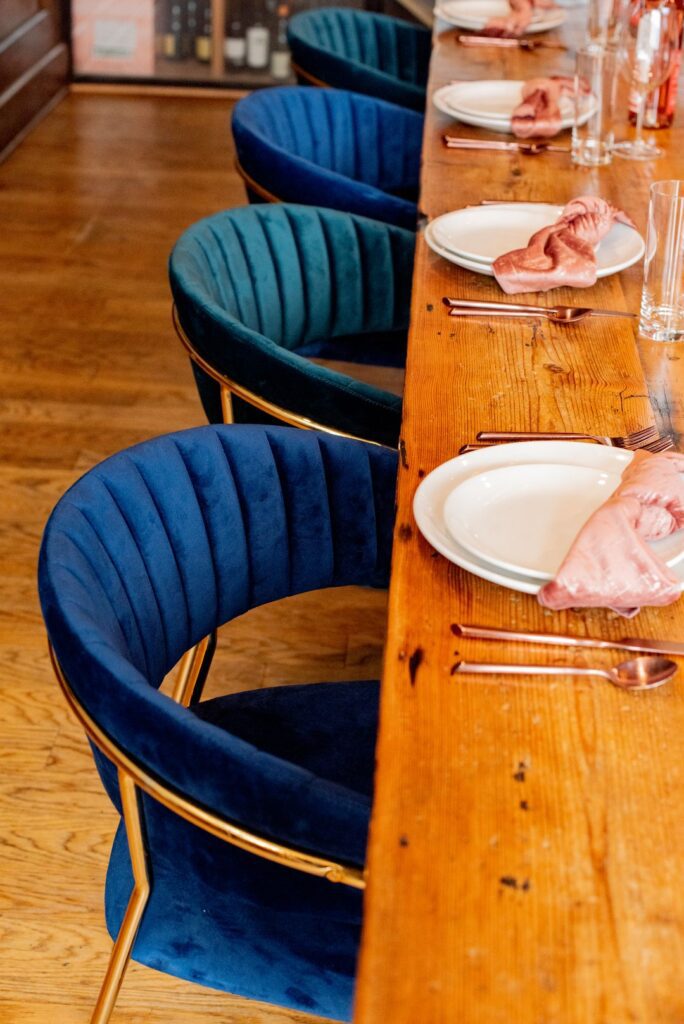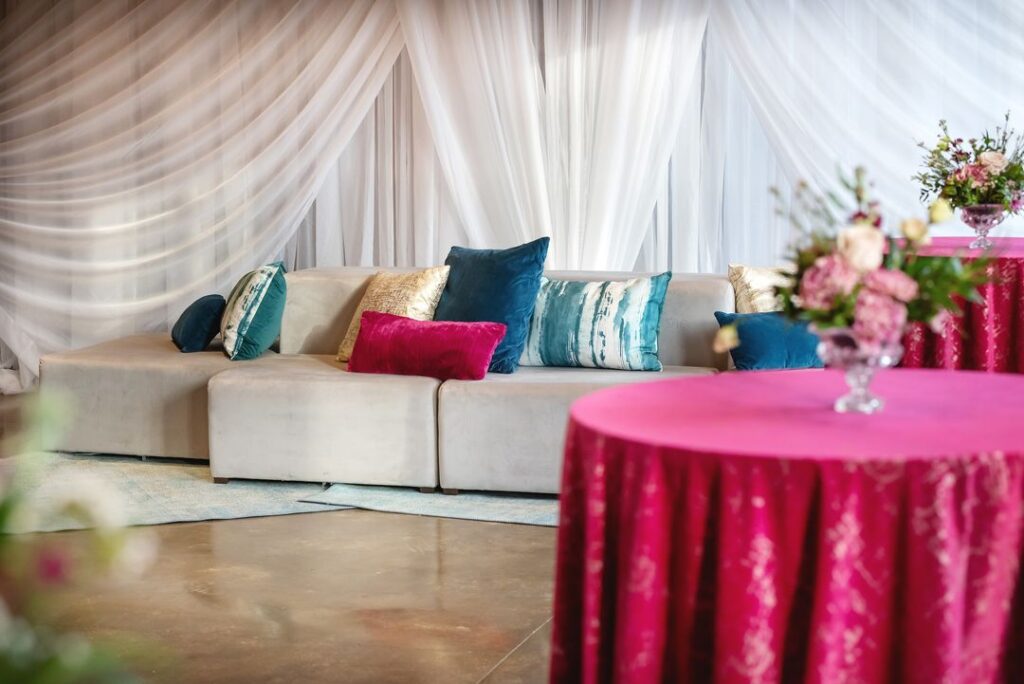 Child's Play
Planning a children's birthday party? Go big and bold with a Barbiecore theme! Our rentals will transport the little ones into a whimsical Barbie wonderland. Pair a children's table with Pink Sequin Tablecloths and matching Chiavari Children's Chairs. Create place settings with our Heirloom China and teacup sets. This is a fun detail that will make the kids feel like they're attending a real-life tea party with Barbie! To keep the energy high, we love a themed dessert table. Here you can showcase a variety of sweet treats adorned with pink frosting and edible glitter. Mix and match our cake stands to create a luxe-tiered display. Finally, incorporate a colorful pink and blue balloon arch, affixed to Boxwood Walls. This will serve as a beautiful backdrop for photos! Or, can be used to house a mirror where guests can try on party dresses.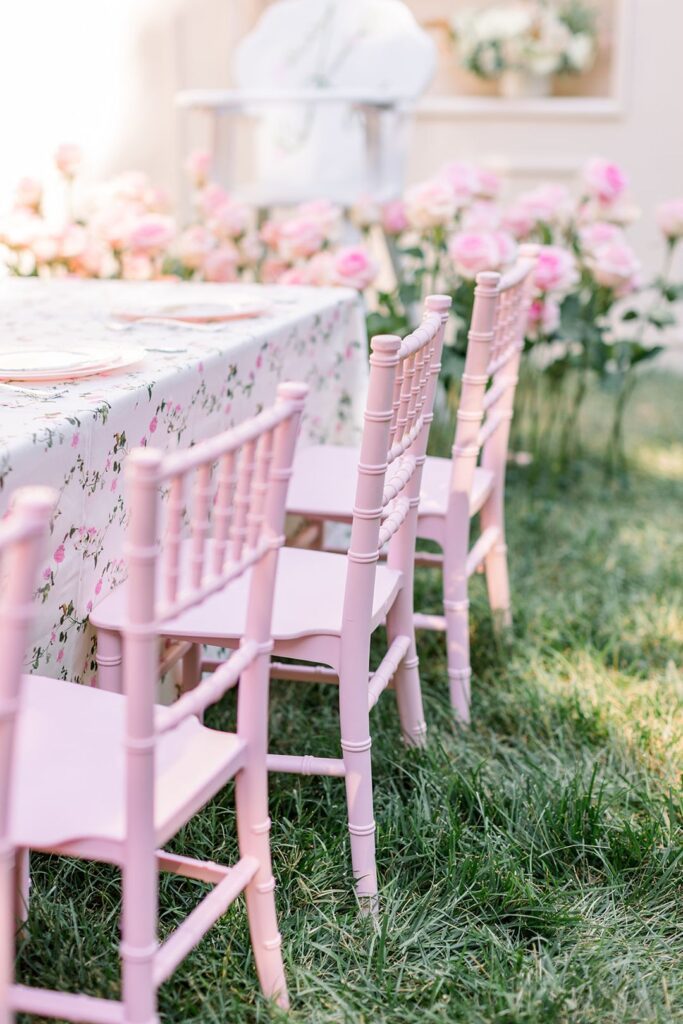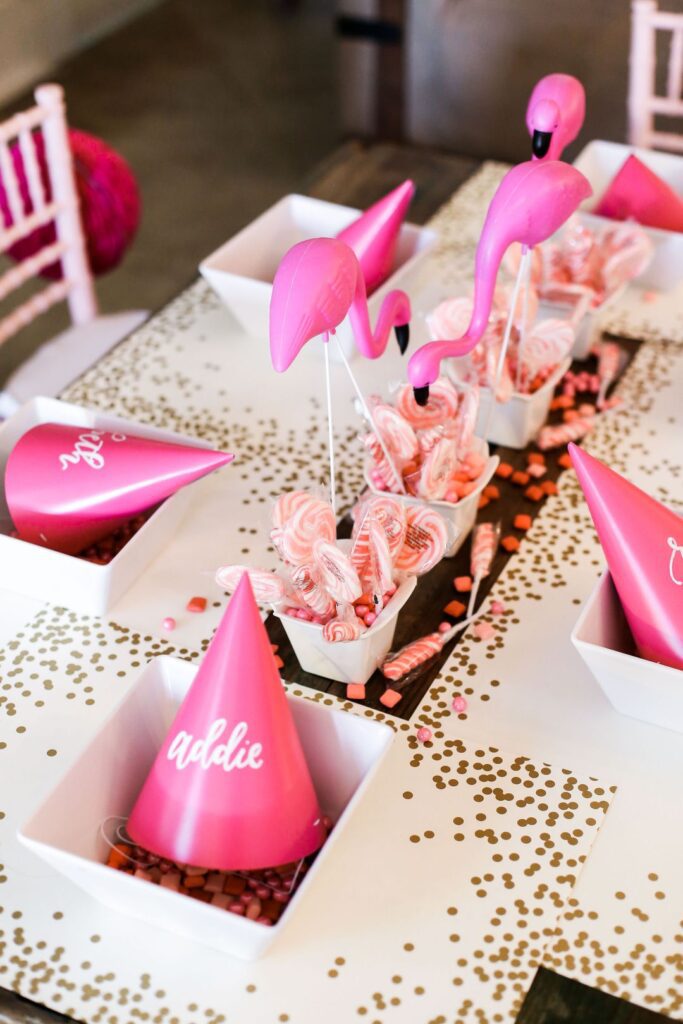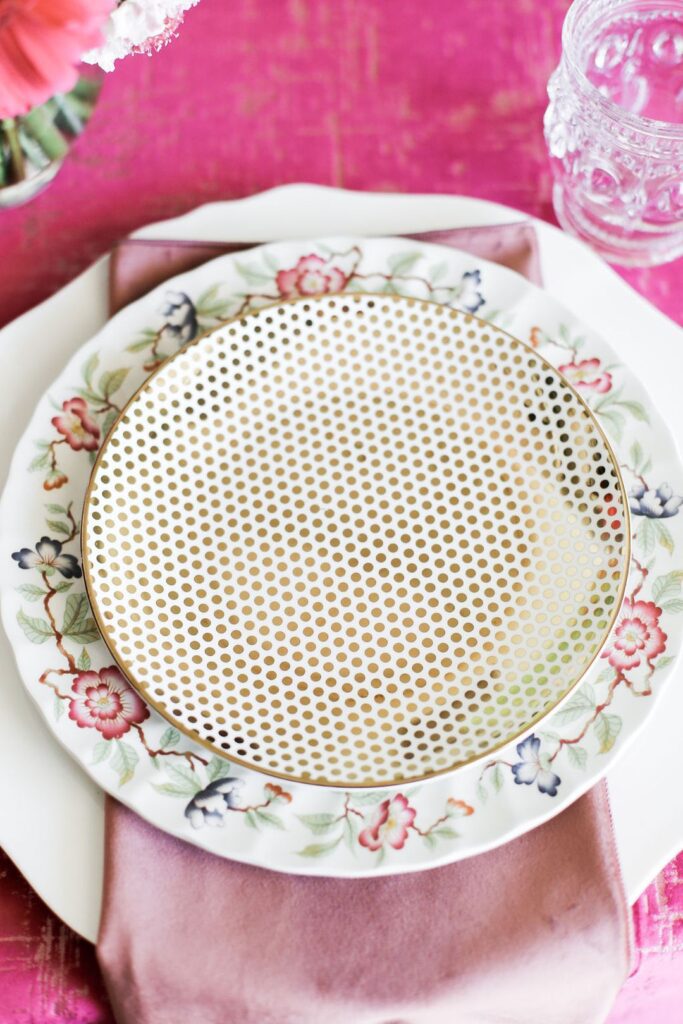 Are you ready to plan a party with our Barbiecore-inspired event rentals? Please send us a message at info@southerneventsonline.com. Or, view our full range of rentals in the catalog! Hosting your celebration outdoors? Elevate your event with our outdoor party rentals.
TAGS | Birthday party rentals, Nashville party rentals, Southern Events Party Rental, barbiecore, children's birthday party, summer event style, summer party ideas
FEATURED RENTALS | satin blush matte runner, white coupe dinner plates, rose etched velvet napkins, brushed copper flatware, cybil glassware, farrah teal velvet chairs, peace lounge, hot pink velvet linens, acrylic square back barstools, gold acrylic bar cart, hampton beverage dispenser, children's table, pink sequin tablecloths, pink chiavari children's chairs, heirloom china, cake stands, boxwood walls,
---
17

Feb

Southern Events Products, Trends and Inspiration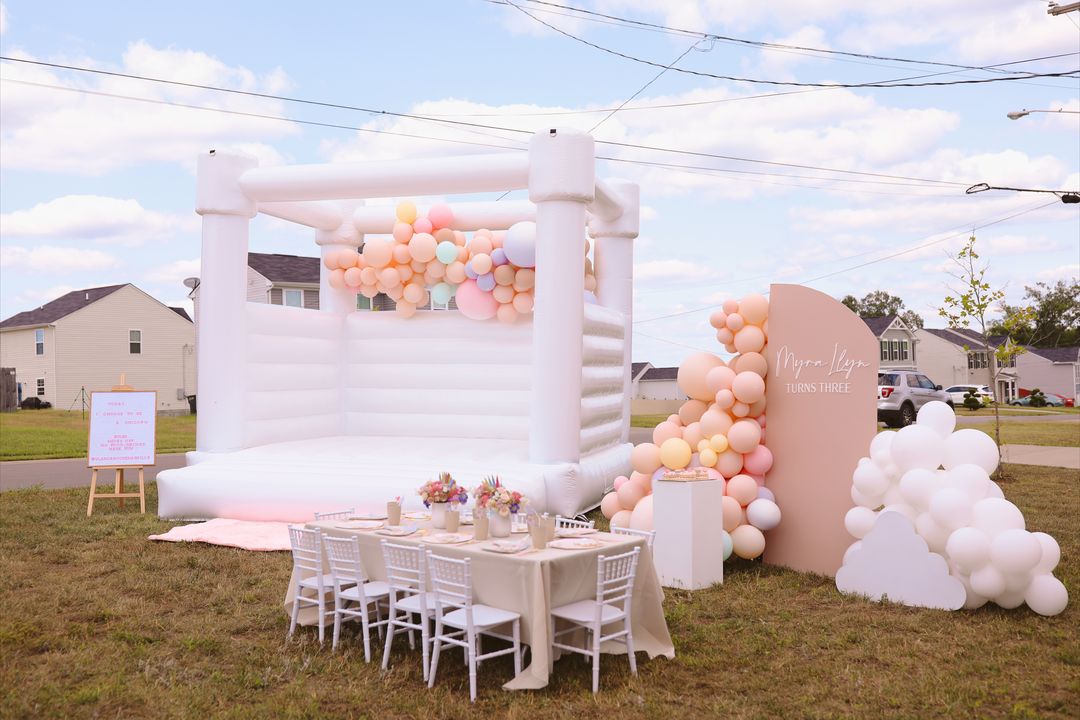 A child's first birthday party is just as much a celebration for the adult as it is the child.  It's a fabulous time for a parent to pat themselves on the back for making it a year with their sweet little one. Southern Events Party Rental Company has adorable child-sized party rentals to help you achieve a memorable & stylish first birthday party. From children's tables and chairs, cake stands, and fun props – there are plenty of ways to design an event that will have kids delighted and adults impressed. Keep reading to learn about our on-trend 1st birthday party rentals, from furniture to serving ware!
Miniature Dining
It's simply a fact that child-sized versions of adult furniture are one hundred times cuter! Our Fruitwood Children's Farm Table and Chiavari Children's Chairs are the most charming options for seating. We also offer children's chairs available in a matching Cross-back, Pink and classic White styles. Add coordinating linens, and it's downright cute. Adults can mingle grown-up style with our Mid Century White Bistro Table and a set of bar stools.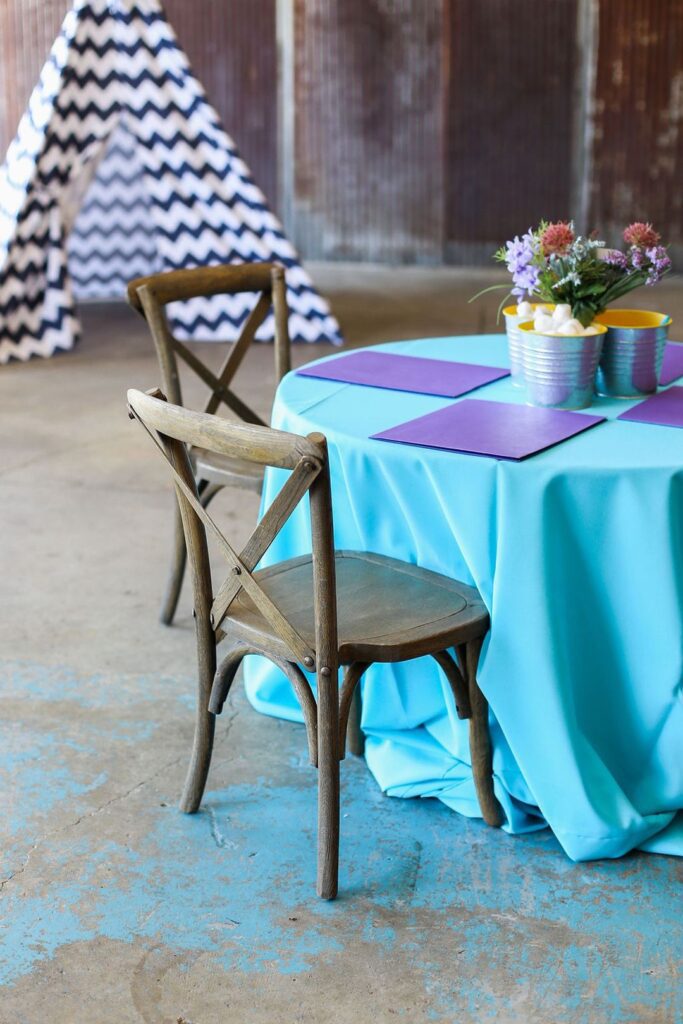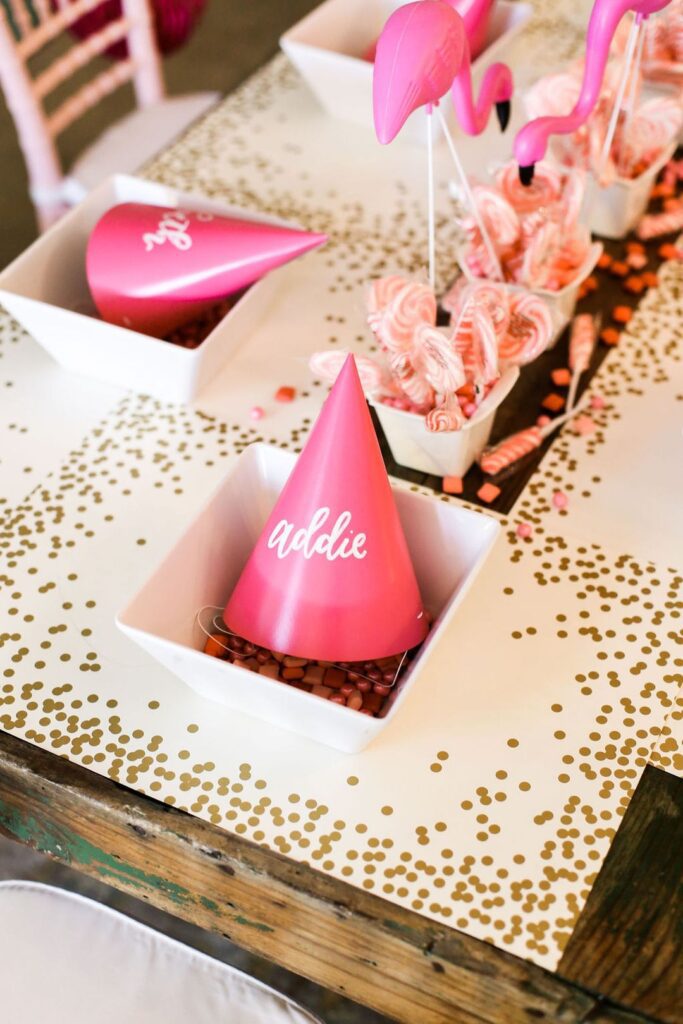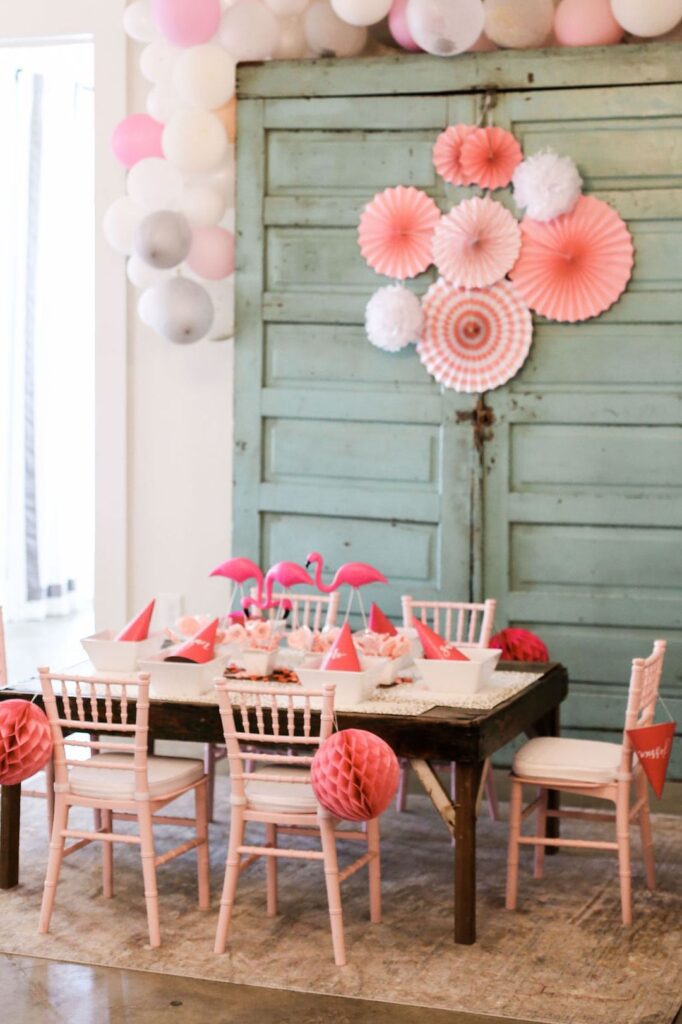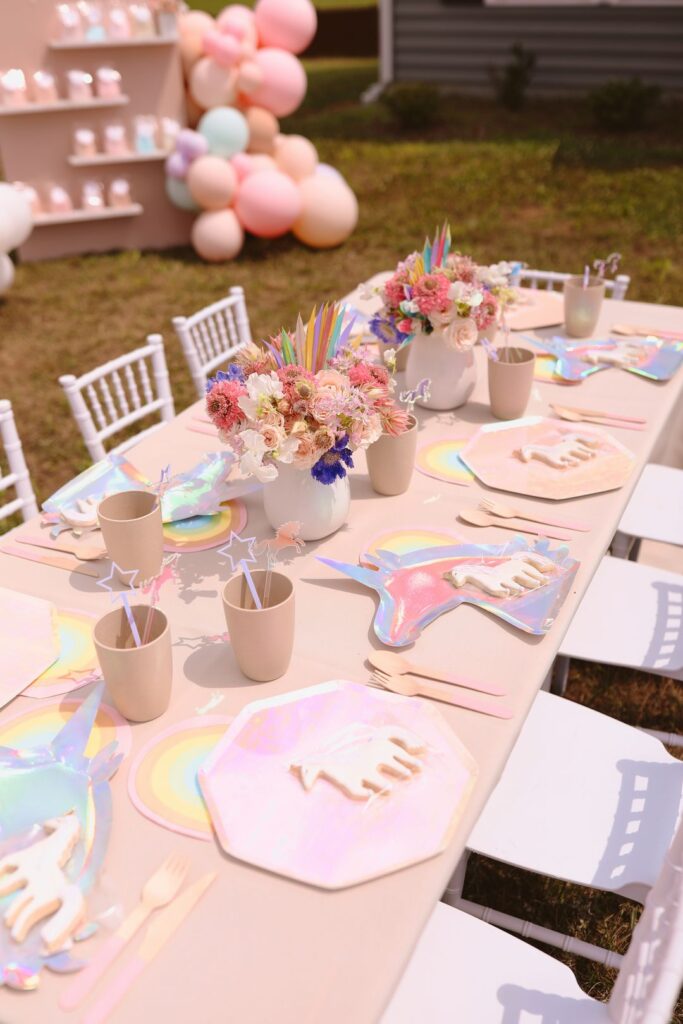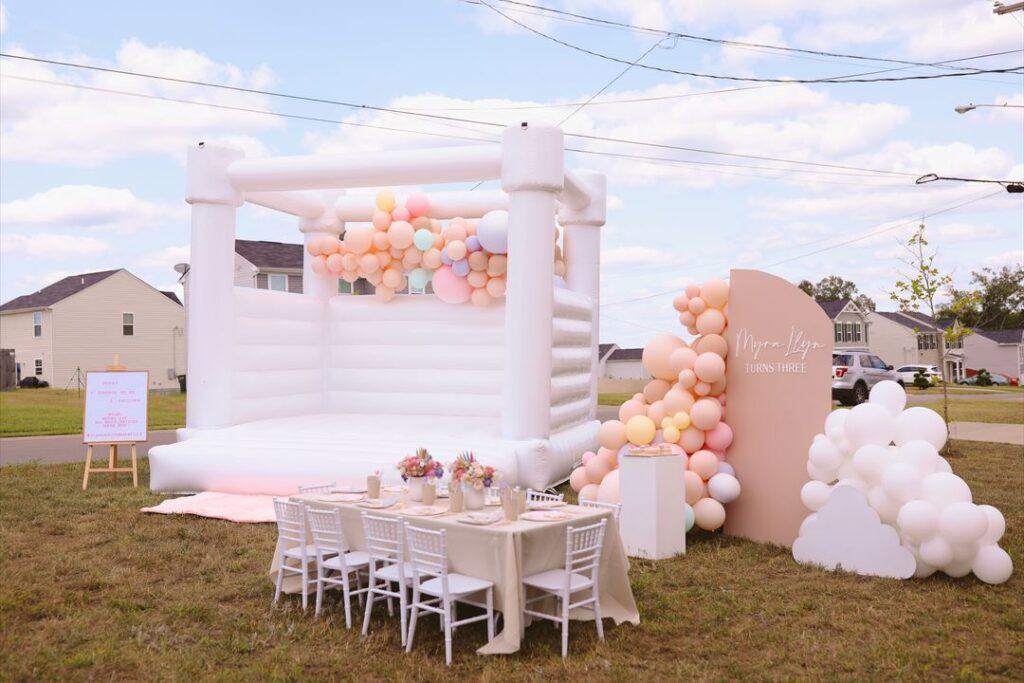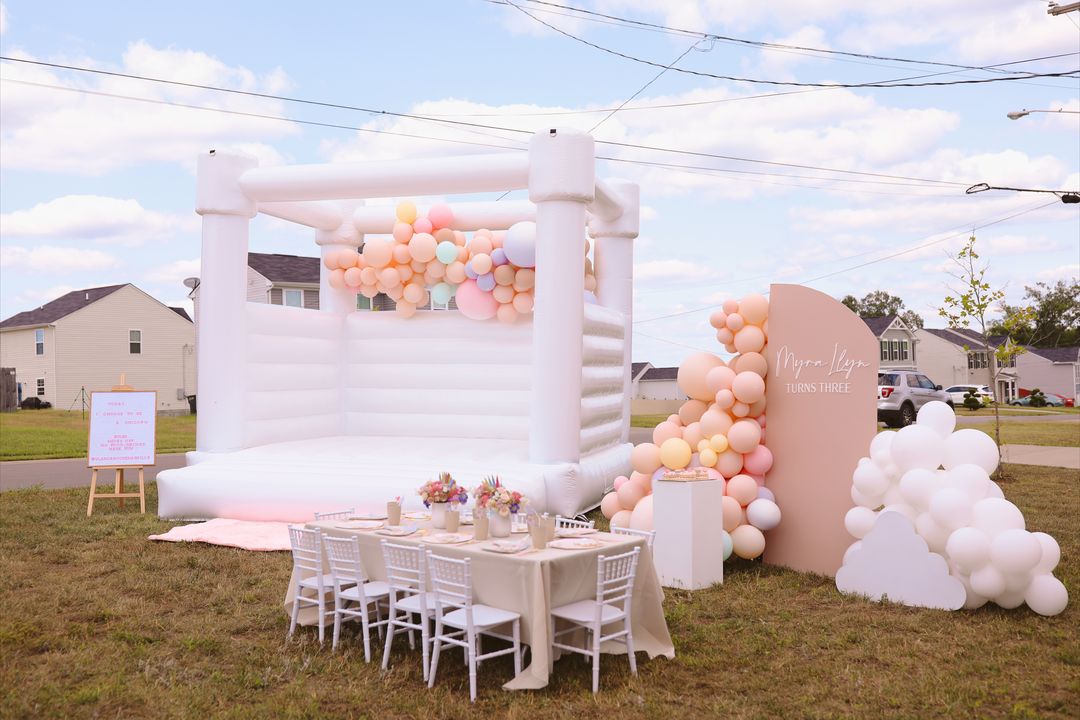 Photo-Worthy Props & Backdrops
To help set the scene, we carry a wide variety of fun and on-trend kid's birthday party props. Ideal for featuring food or drink displays, or event to create a memorable welcome into your event space. Our Market Cart is a classic white, ideal for serving up colorful candy favors or other sweets! Or, showcase our Ticket Booth and a red carpet for a star-worthy welcome.
And, if you're planning to snap some photos, don't forget a backdrop! Our Boxwood Walls are perfect for creating a trendy photo opportunity, whether you want to feature a stylish sign, balloons, or other on-theme decor. We recommend placing it behind the primary children's dining area.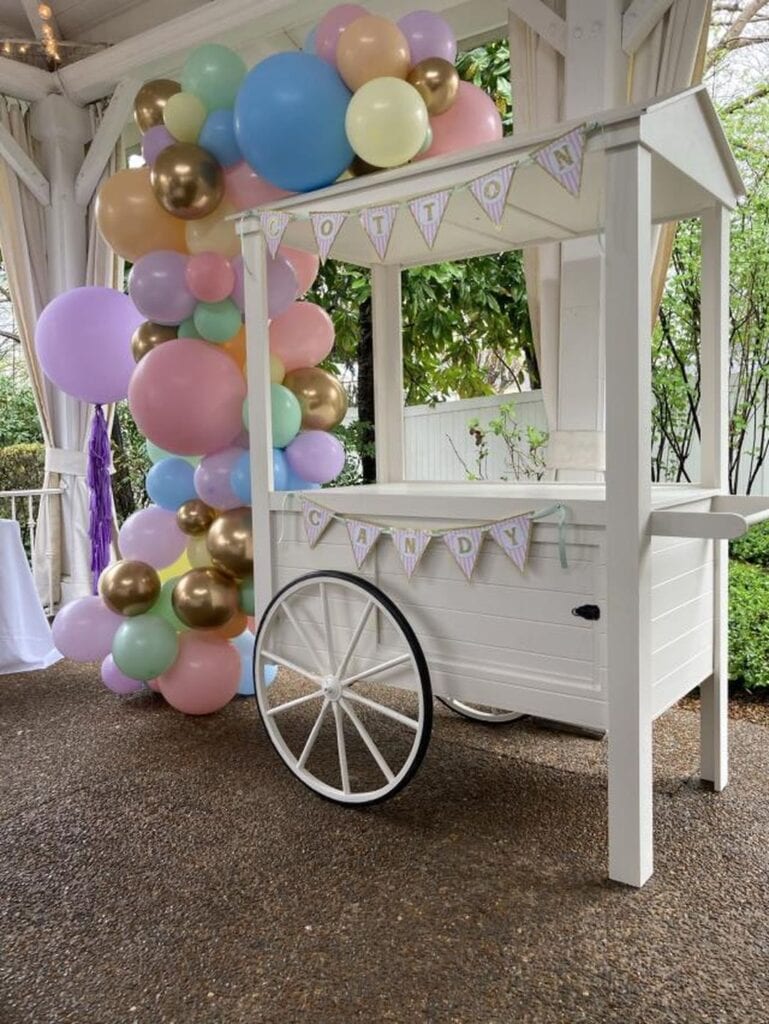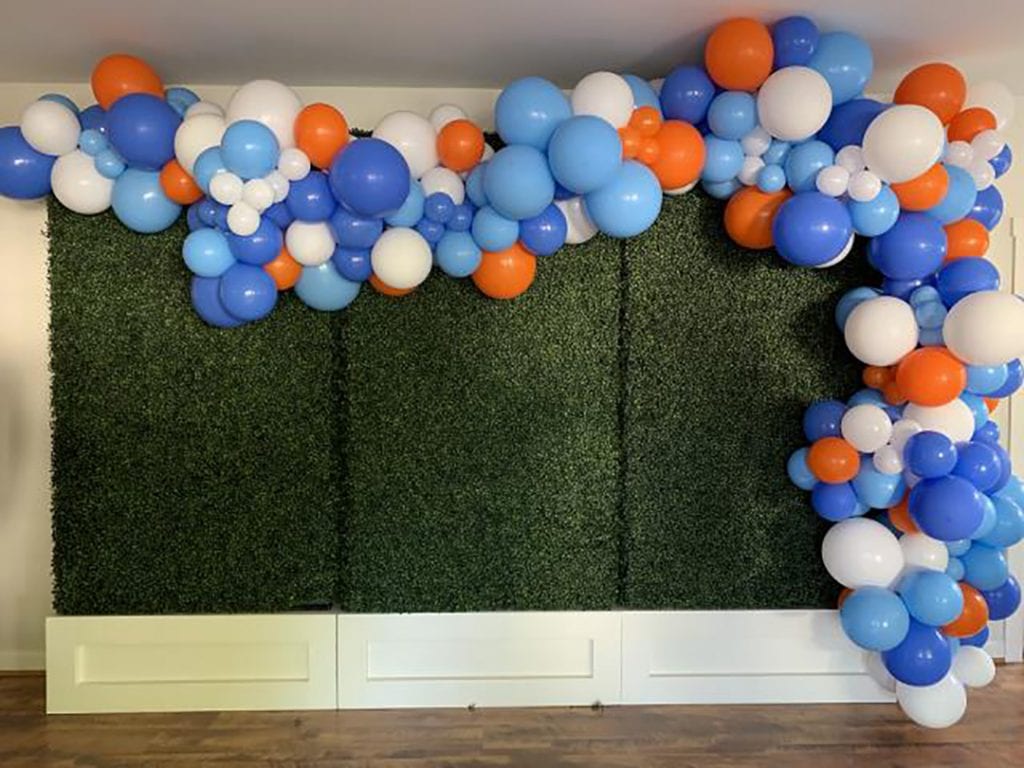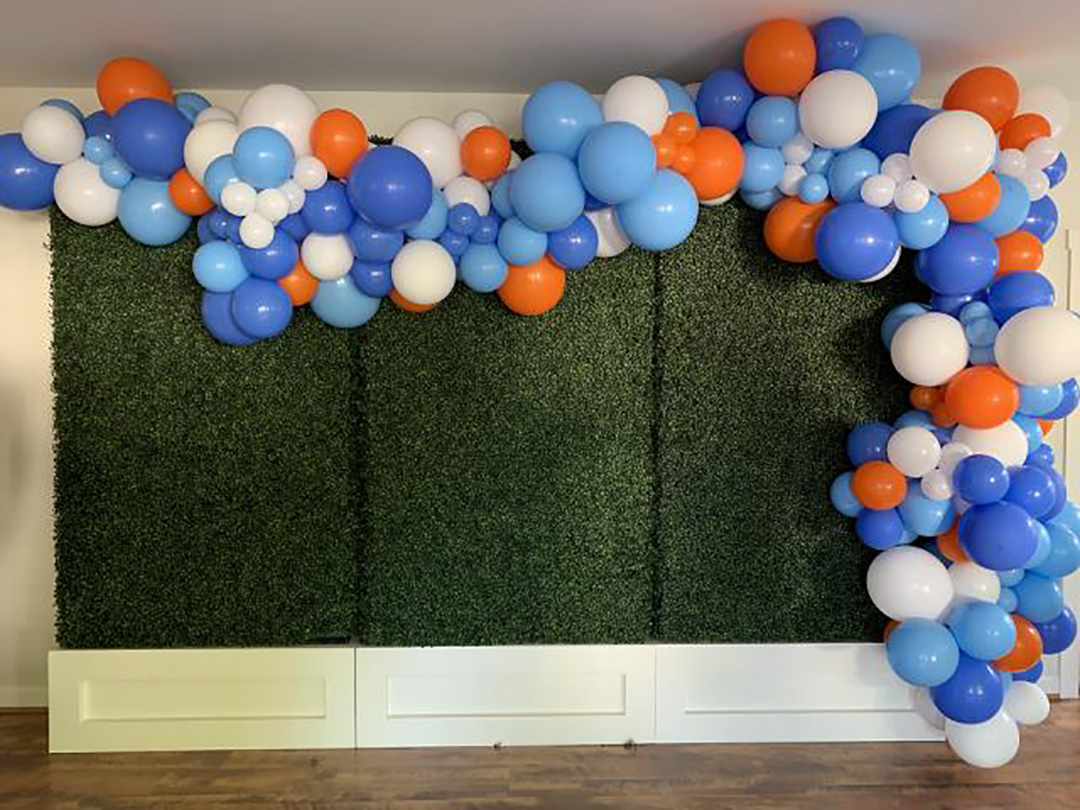 Little Bites (and a cake!)
We'd be remiss not to include a couple of cake stand options – this is a kid's birthday party after all! We adore these whimsical cake stands for a charming event: Ellie Gold, Willow Pedestal, or Wyatt Cake Stands. Meanwhile, grown-ups can enjoy their cake on our Kate Gold Polka Dot Dessert Plates!
Plus, keep food warm while all of the fun birthday party activities take place by using our Chafing Dishes. Your fresh lemonade and water will stay nice and cold in our Beverage Tubs or a set of Gold Beverage Jars.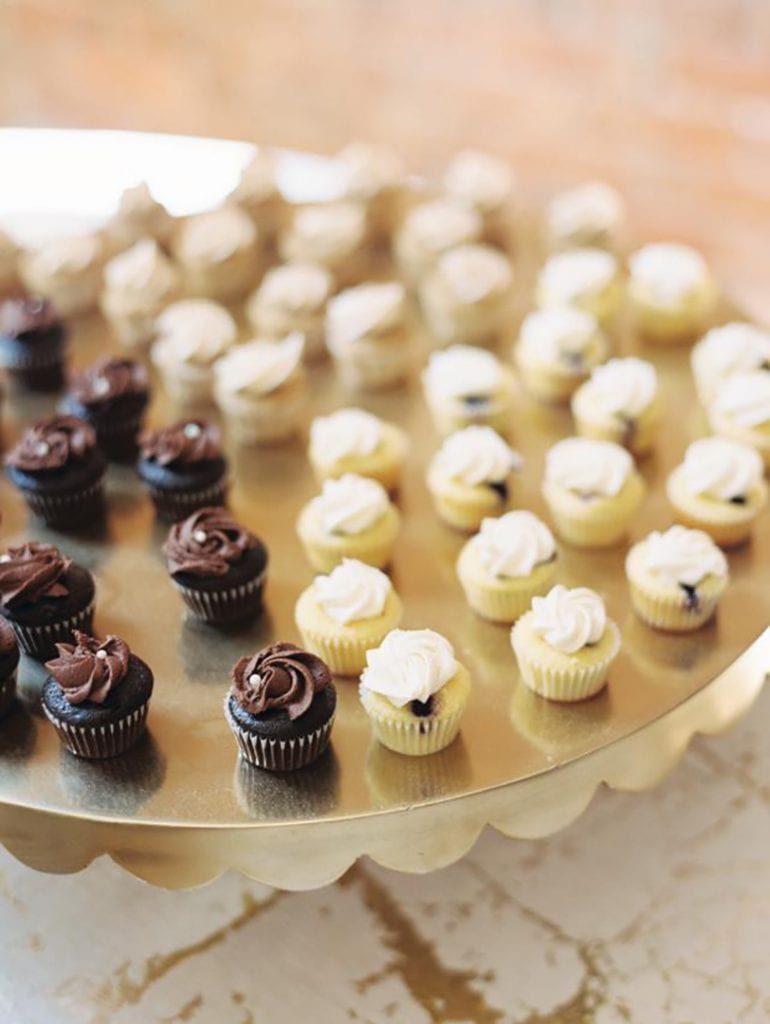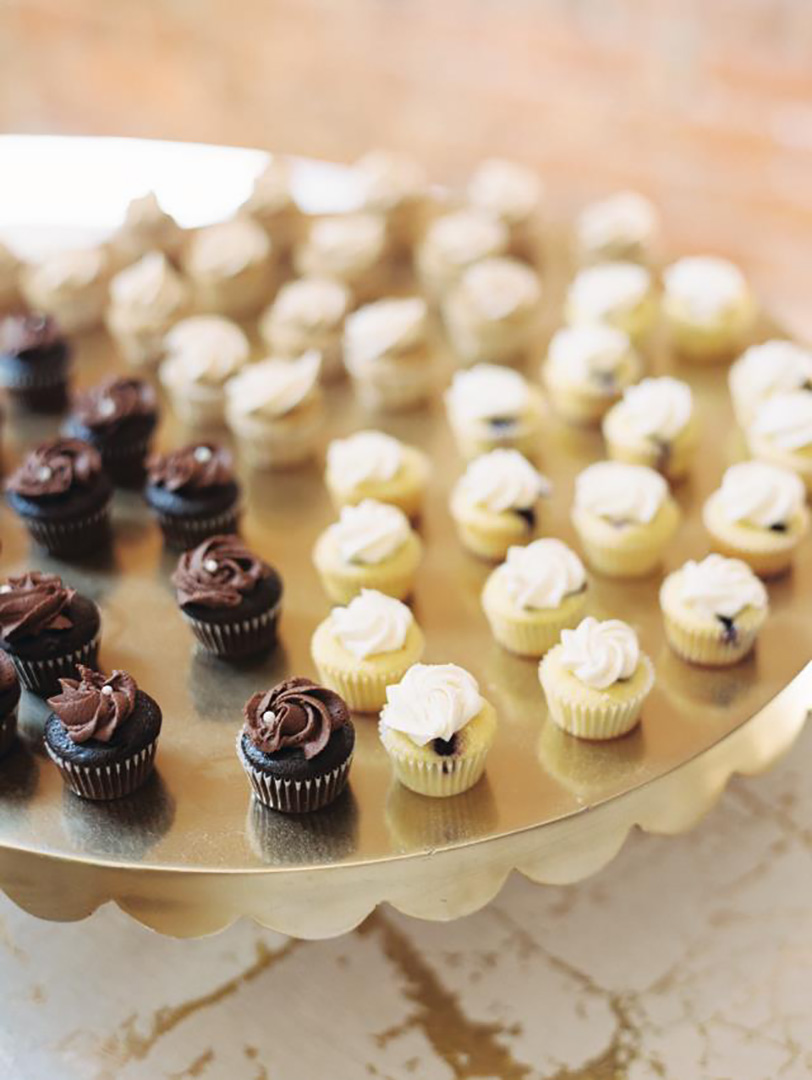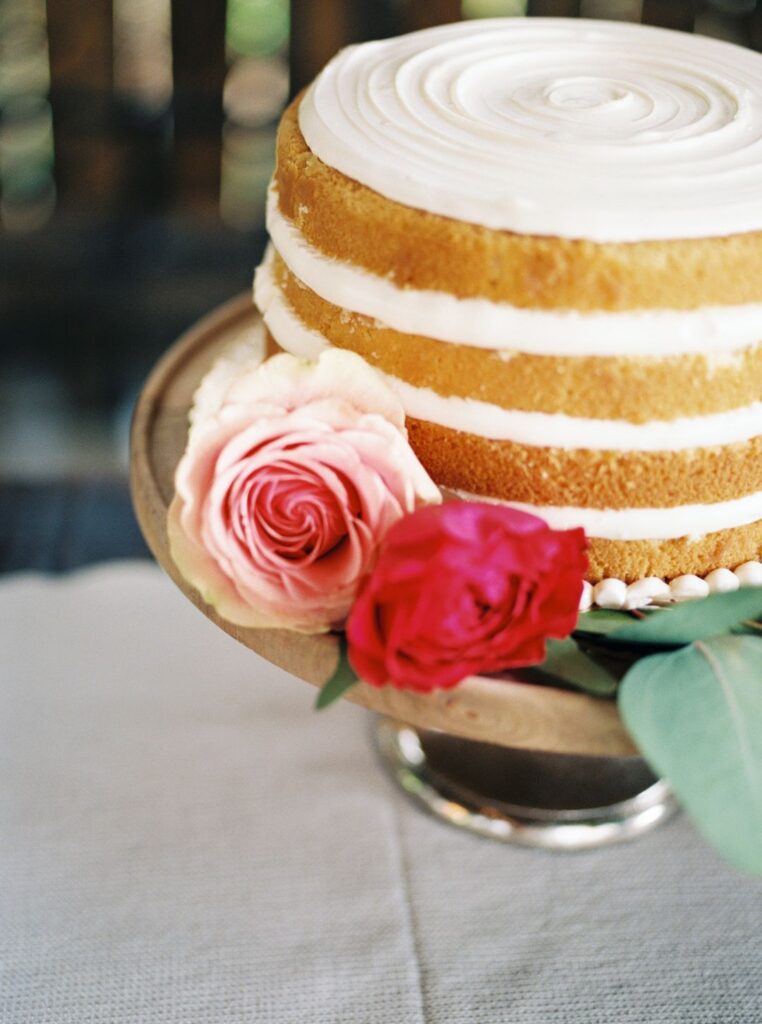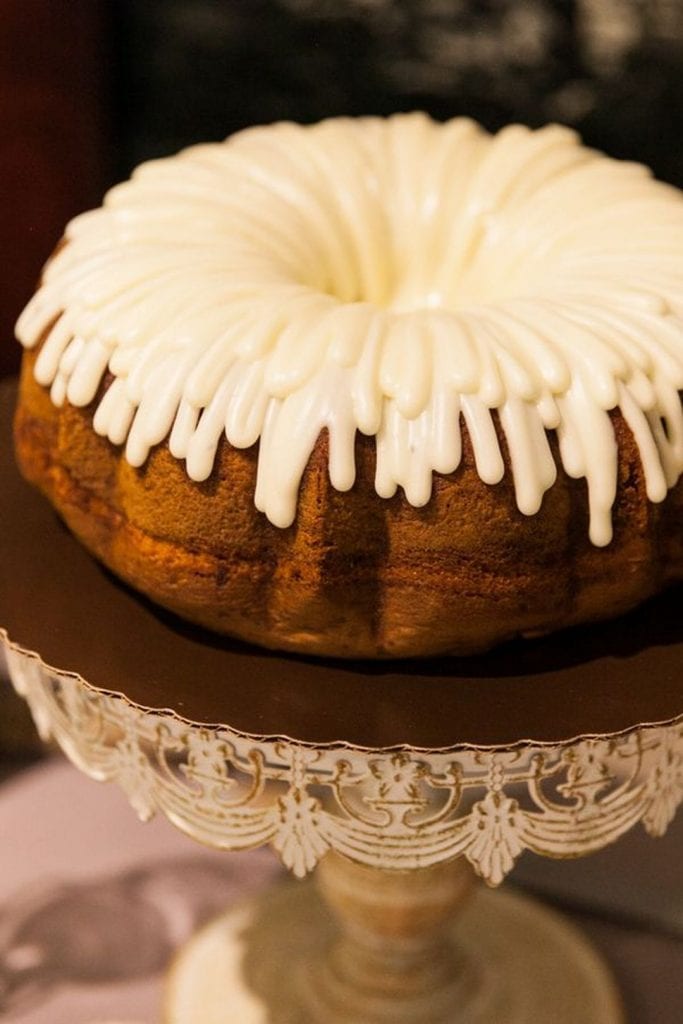 Ready to book some of our 1st birthday party rentals? Reach out to our team at info@southerneventsonline.com and a member of our team will help you select the perfect pieces for your event. Or, for more kid's birthday party ideas, check out our previous blog.
TAGS | Birthday party rentals, Kids Parties, Nashville Event Rentals, Nashville party rentals, Southern Events Party Rentals, childrens rentals, first birthday party, rentals for children birthday party
FEATURED RENTALS | Fruitwood Children's Farm table, Chiavari Childrens Chairs, Mid Century White Bistro Table, Bar Stools, Ellie Gold Cake Stand, Willow Pedestal Cake Stand, Wyatt Pedestal Cake Stand, Kate Gold Polka Dot Dessert Plates, Chafing Dishes, Beverage Tubs, Gold Beverage Jars.
---
29

Oct

On Trend, Southern Events Products, Trends and Inspiration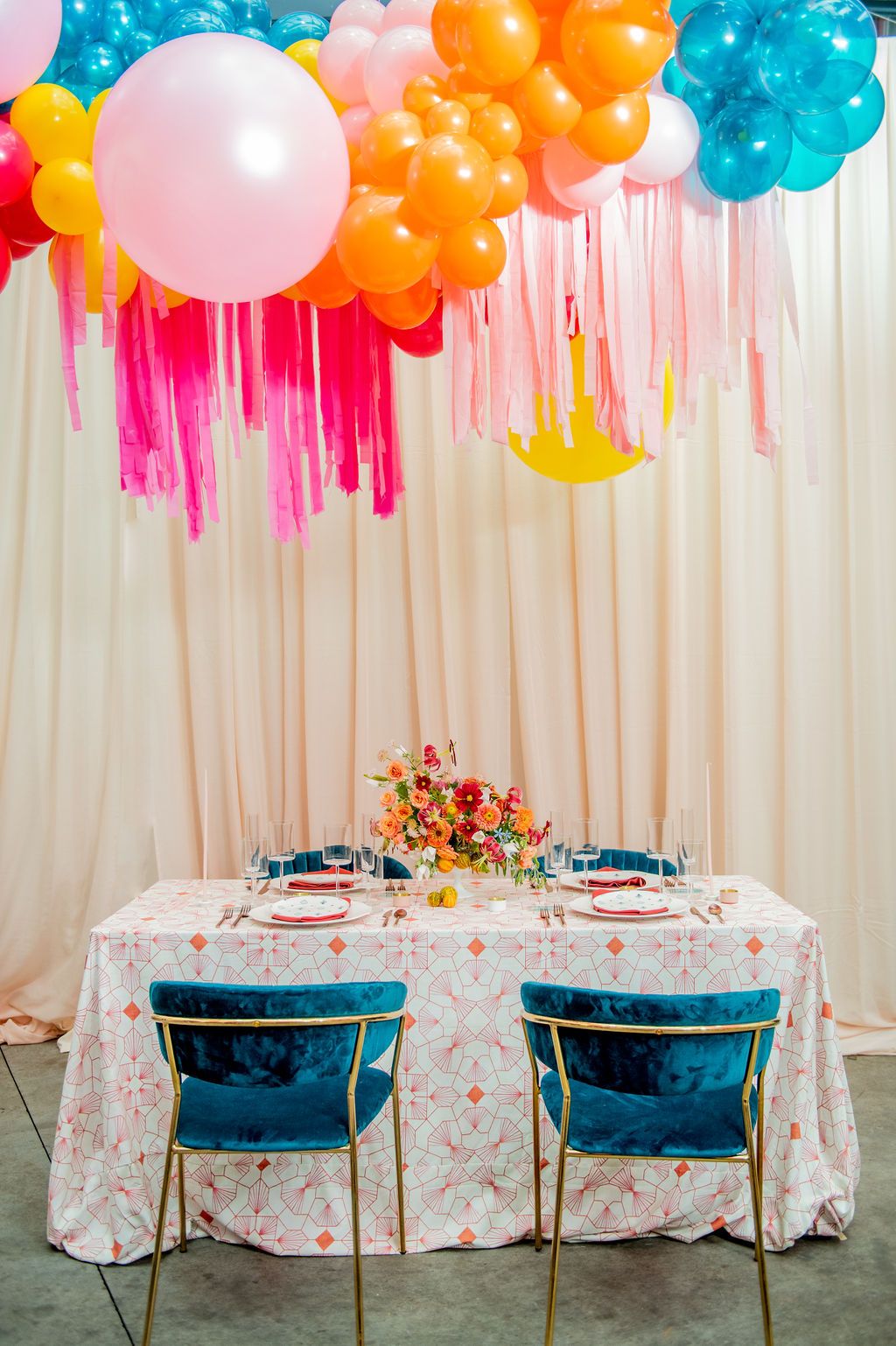 A coming-of-age celebration, Quinceañeras are a loud and vibrant way to mark a girl's 15th birthday! Typically bright & colorful, these parties are a mix of both modern and classic elements and traditions. Today we're sharing just a few ways to host a fun Quinceañera celebration, featuring our luxe and colorful event rentals.
Fuchsia Etched Velvet Linen
Our Fuchsia Etched Velvet Linens are an easy way to wow your guests. Vibrant with a luxe touch of gold, these stunning linens bring a bold and modern air to any tablescape. This beautiful color is available in both tablecloths and napkins.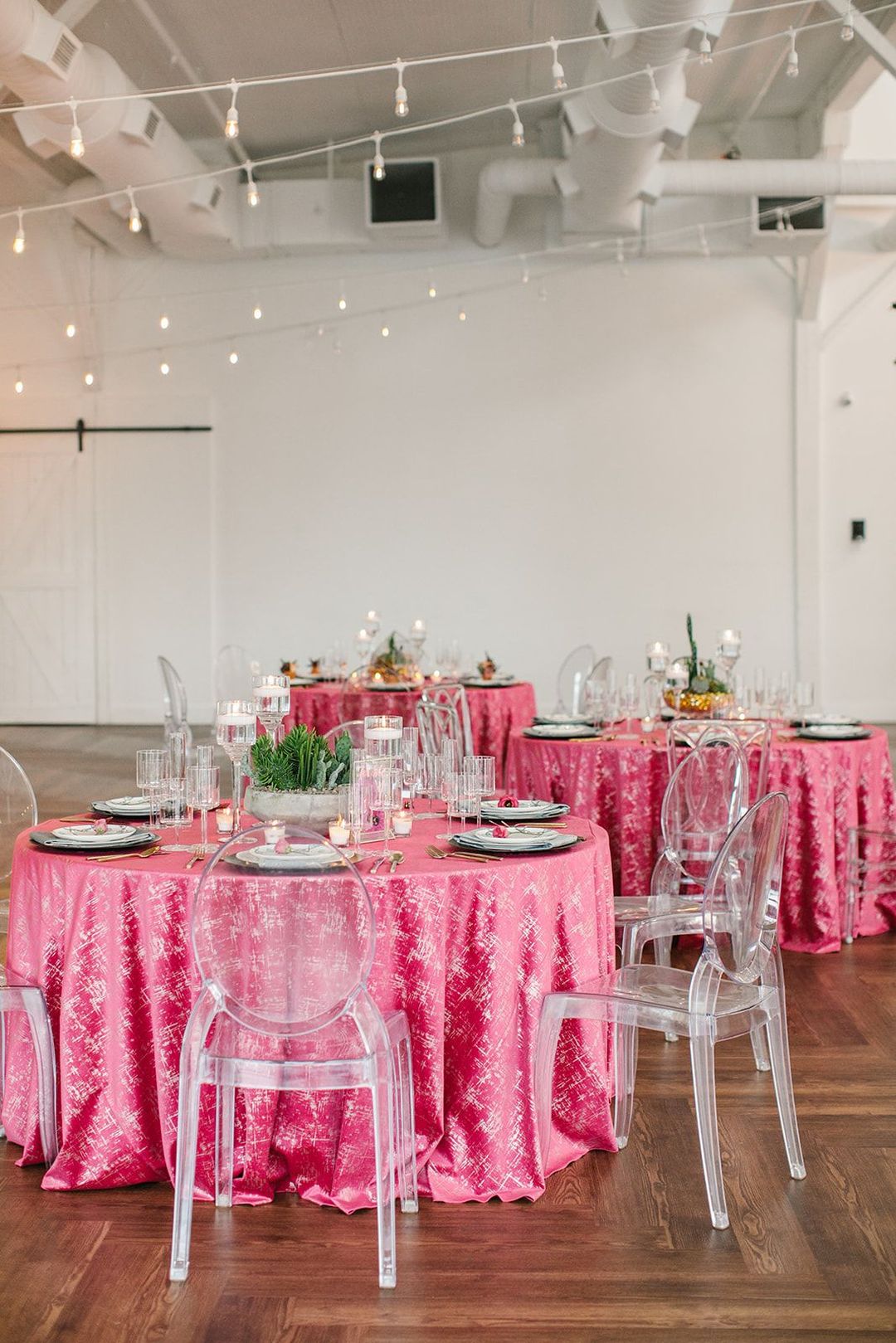 Velvet Furniture
For a luxe feminine touch, you have to feature some of our velvet furniture! These stylish pieces can be used for a reception, or to create a cozy lounge area. Take for example our Henley Grey Velvet Tufted Sofa and Farrah Teal Velvet Chairs. We offer a variety of velvet furniture rentals, with options for both a bold or toned down color palette.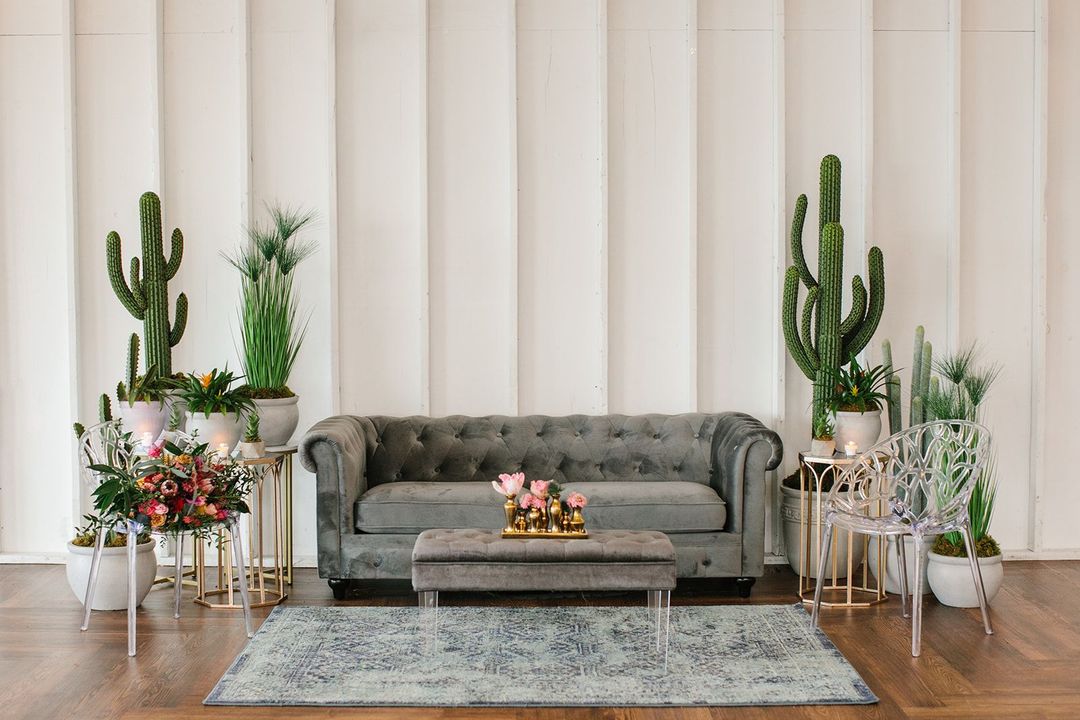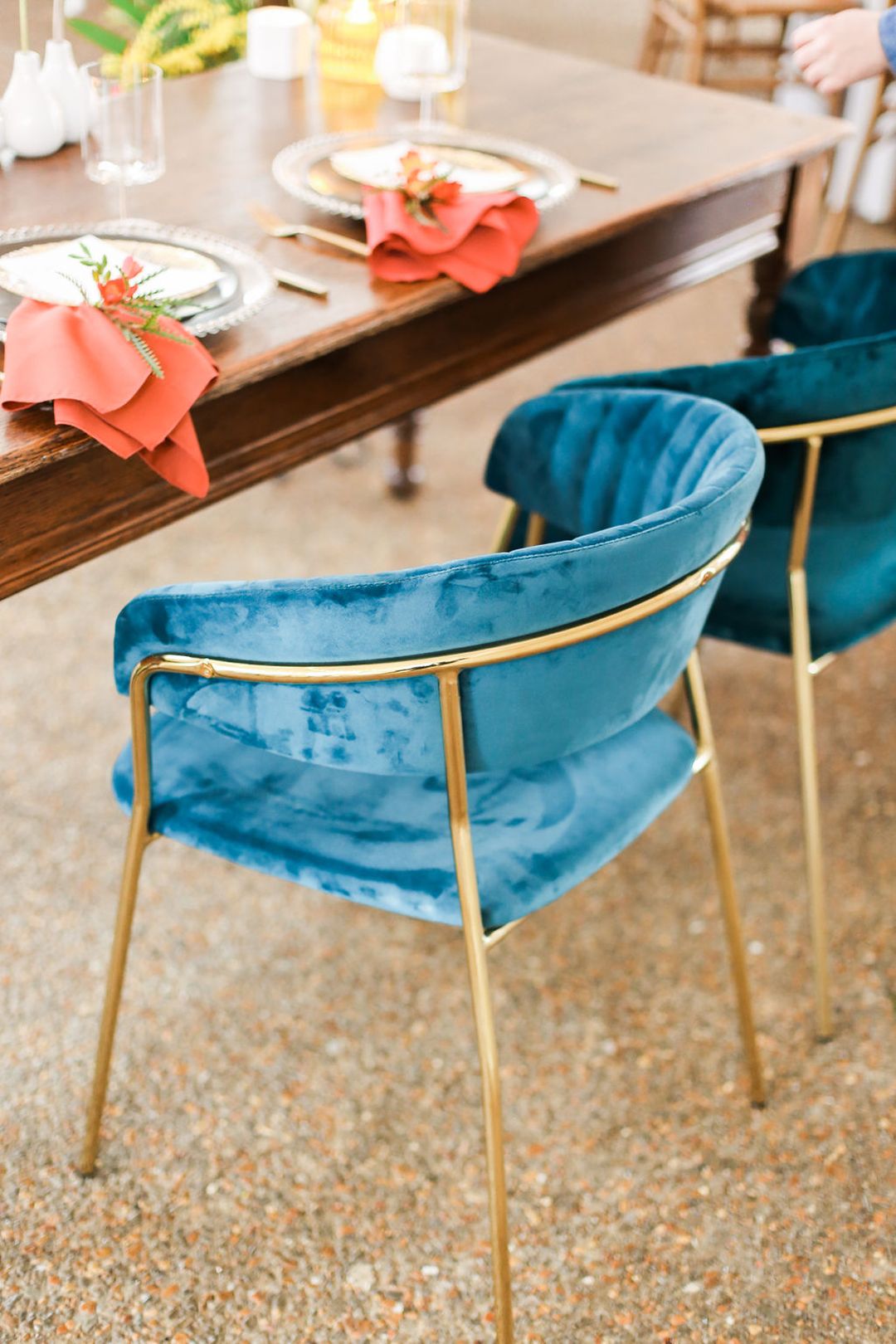 Boxwood Wall for Photo Backdrop
One of our most versatile rentals are our beautiful boxwood walls. First and foremost, they make for a stunning photo backdrop. They can easily be customized with decor, whether it be bright balloons or signage. In either scenario, your guests will love the photo op. If you prefer a more interactive element, consider serving up some cold drinks via a beverage shelf. It is a unique and fun way to serve up some age-appropriate mocktails. For another interactive element, take a look at our new Donut Wall.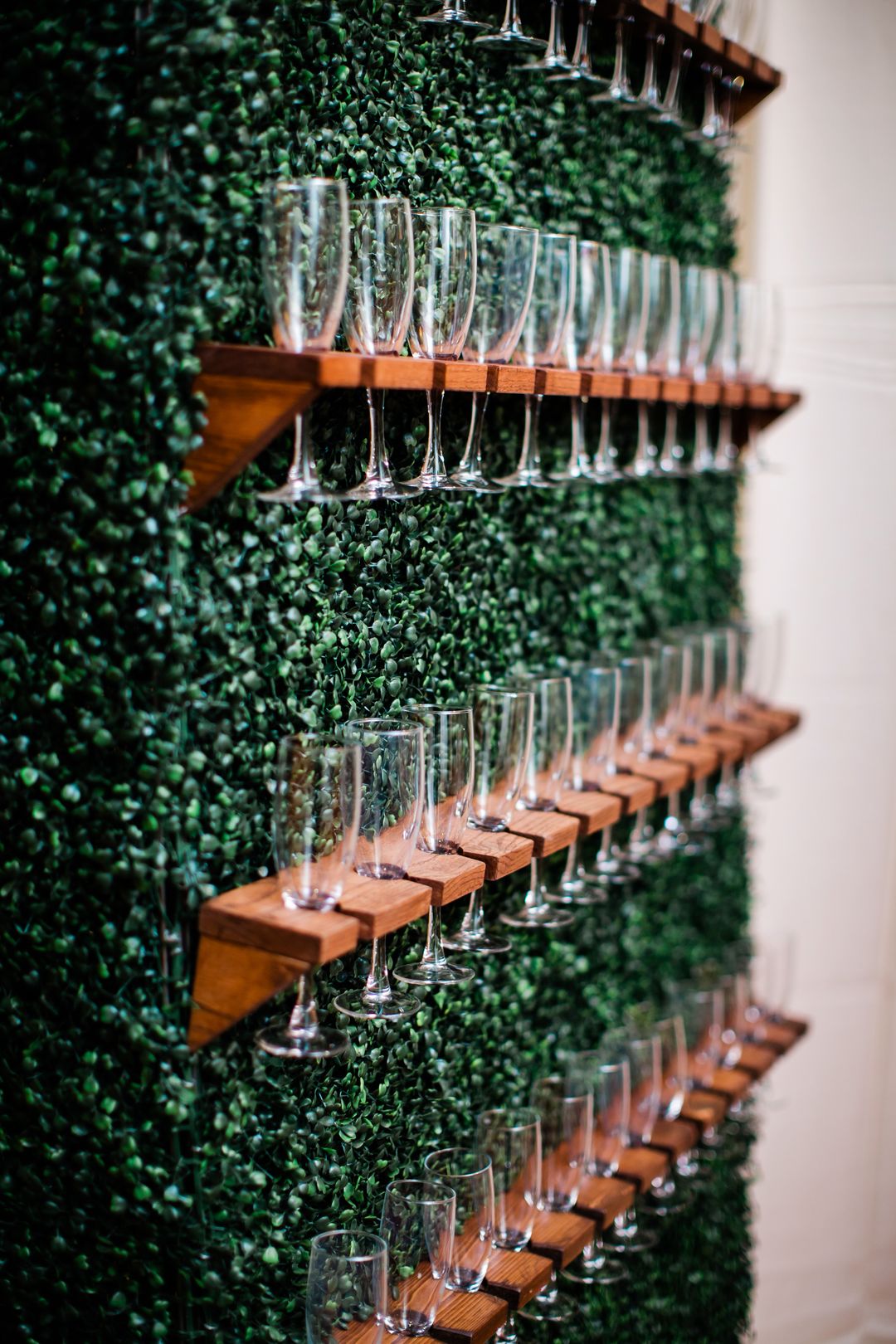 Red Carpet Entrance
What is a Quinceañera without a grand entrance? At Southern, we love to roll out the red carpet. In fact, we love it so much that we supply carpets in a variety of colors. Make a memorable entrance when you rent one of our carpets, whether you go with a classic white or black, or a modern pink.
Staging & Dance Floor
If your Quince will include music, then you'll definitely need staging. It is the perfect way to make a live band, or another form of entertainment, front and center. In the event that you do have music, be sure to check out our classic black and white dance floor. This photogenic flooring is as stylish as it is perfect for busting some moves on.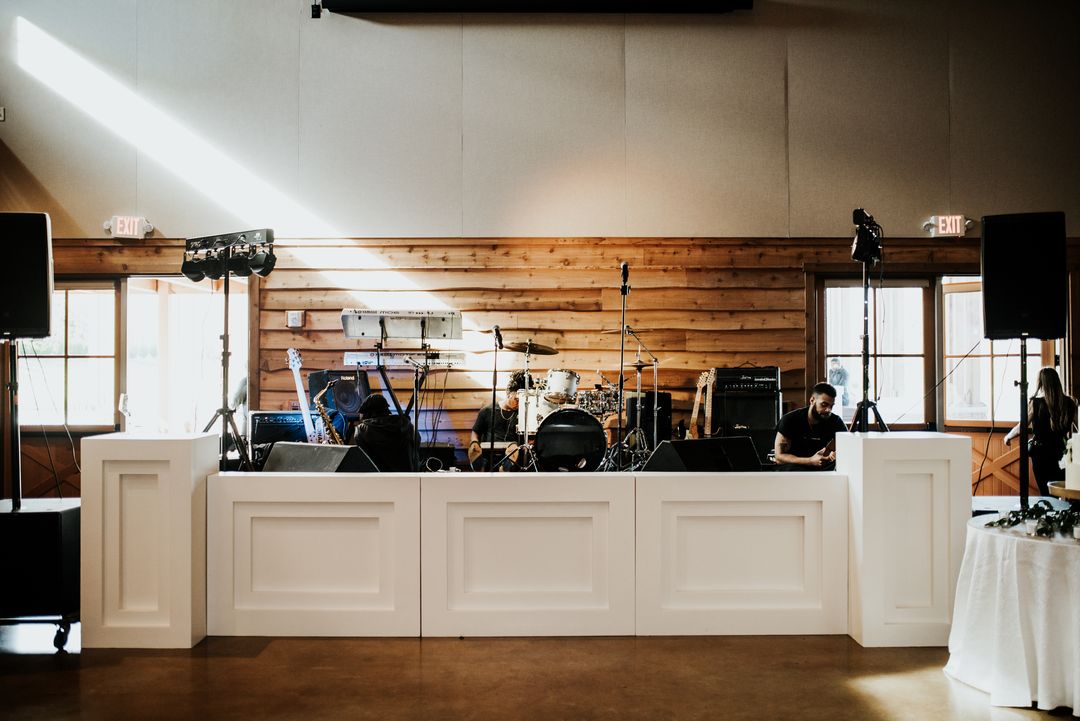 Cake Stands
Last, but far from least, we can't forget the importance of an impressive dessert bar. Specifically, a cake stand for your cake. Our Windsor Gold Cake Stand exudes modern luxury, and is beautiful in a way that won't take away from the cake. If you really want to take your event to the next level, be sure to consider our modern glass candy jars. They're perfect for creating a one-of-kind (not to mention delicious) dessert table!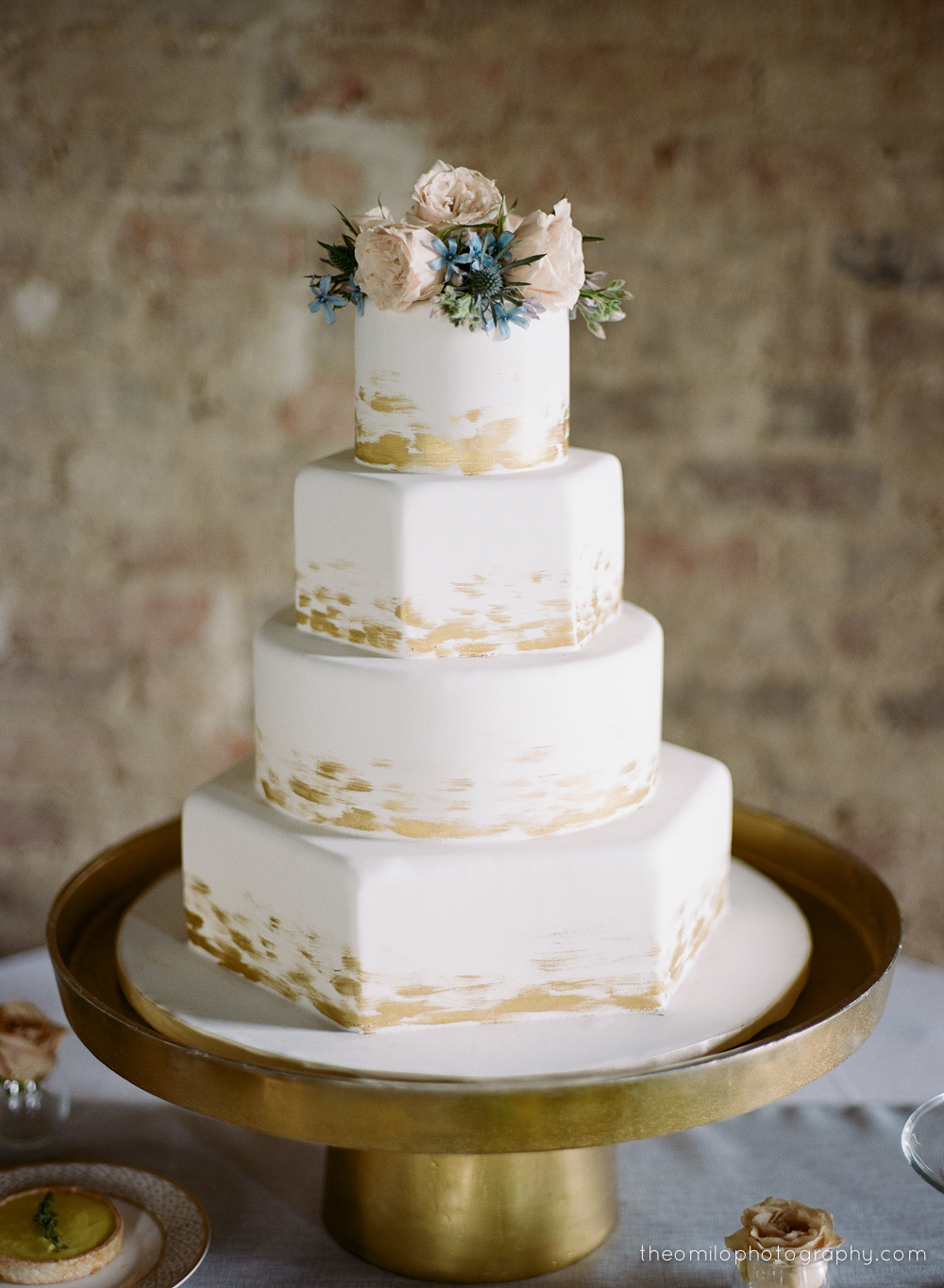 Are you ready to plan a modern and fun Quinceanera? Contact our team today to secure your stylish party rentals, or for more design inspo and ideas!
TAGS | Birthday party rentals, Modern Furniture, Nashville Event Party Rentals, Quinceañera, luxe event design, sweet 16
FEATURED RENTALS | fuchsia etched velvet linens, Farrah teal velvet chair, boxwood hedge walls, red carpet, staging, black and white dance floor, Windsor gold cake stand, henley grey velvet tufted sofa,
---