19

Jan

Southern Events Products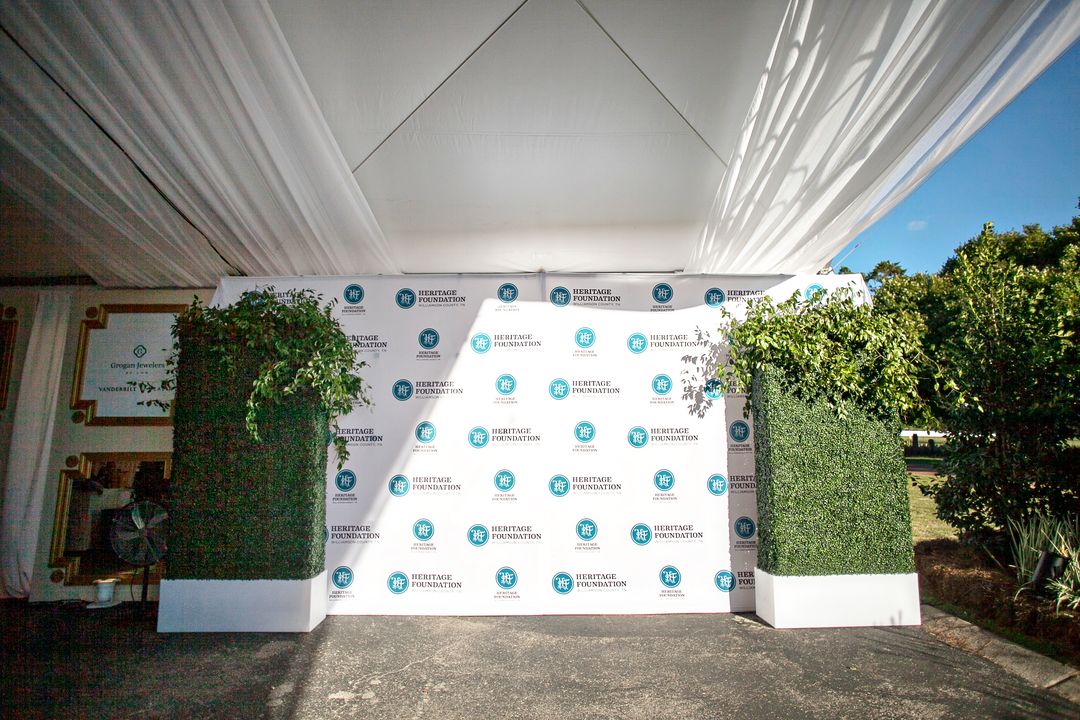 New Year, new business! Every year, more than 600,000 new businesses open their doors in the US. Many of them kick things off with a grand opening celebration to show off their services or products and build hype around their brand. In 2023, start your new business off on the right foot when you host an experience-focused grand opening that guests won't soon forget. Keep reading to learn about our small business grand opening rentals that can be used to put together a memorable event!
Grand Opening Cocktail Bar
Nowadays a bar, big or small, is a must-have at a grand opening. You don't need anything fancy (unless that's what you want), just a bar and a simple menu will do. Just don't forget to include some mocktails! We stock a variety of bars to suit every style, such as our rustic Bond Bar or elegant Harpeth Bar, the latter of which can be customized with your business logo. Depending on the size of your drink menu, our 4-foot Franklin Bars will get the job done. They're the perfect size for a small selection of wine or champagne. To help your bartenders, grab a set of shelving to stock glassware. Either our Gold Avenue Bar Back Shelf or Black Bar Back Shelf will do. If you have room, you could also include a lounge area! Check out any of our curated lounge packages, or mix and match furniture to create an on-brand social area.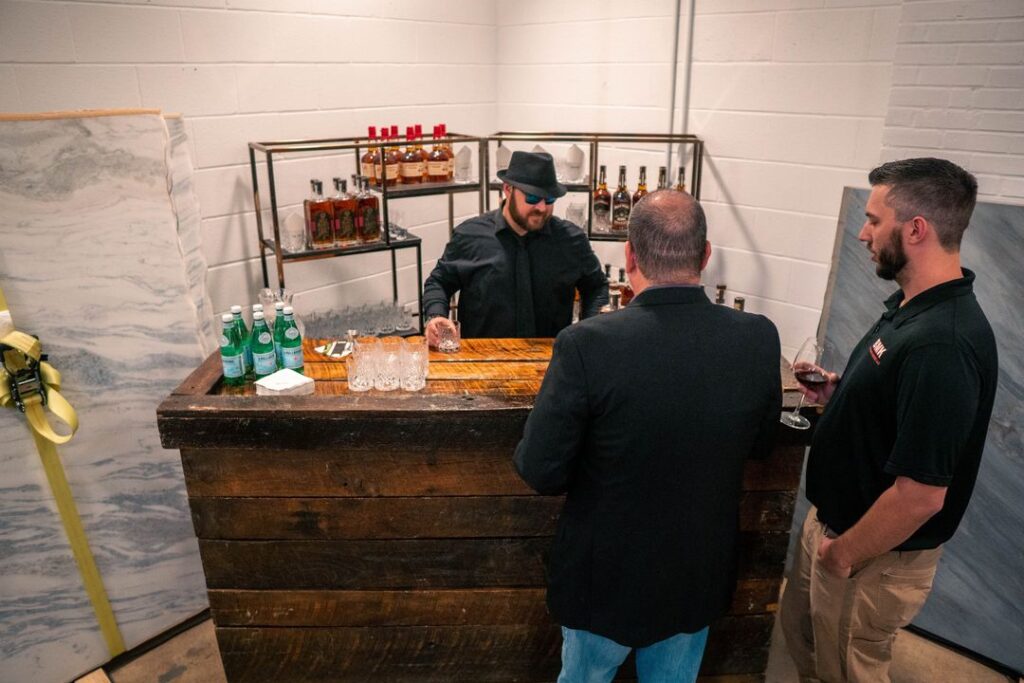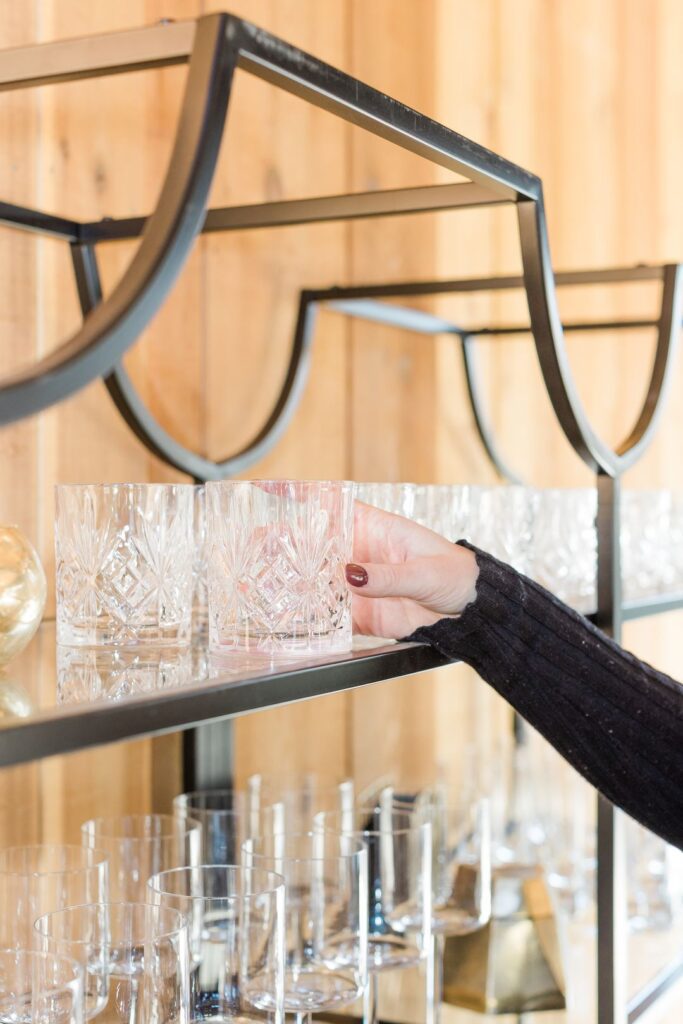 Serve up Light Bites & Bubbly
To serve up delicious drinks you need equally impressive glassware. Our catalog of glassware is expansive and features options for every type of drink and every style of event. The Cybil Champagne Flutes are a quirky option for serving up a little bubbly. Or opt for our Pure or Madison Glasses when featuring a selection of wine. For specialty drinks, grab classic Martini Glassware or trendy Coupe Glasses.
Alongside beverages, you should also offer some light bites or appetizers. To create a stylish display, consider renting a second bar to serve as a budget. Alternatively, our Market Cart offers a chic look. Consider showcasing food on crisp white serving pieces or silver trays. If you need to make the most of limited space, cake stands of various heights will look gorgeous and lend dimension. To add a little color and soften up the display, grab a table runner!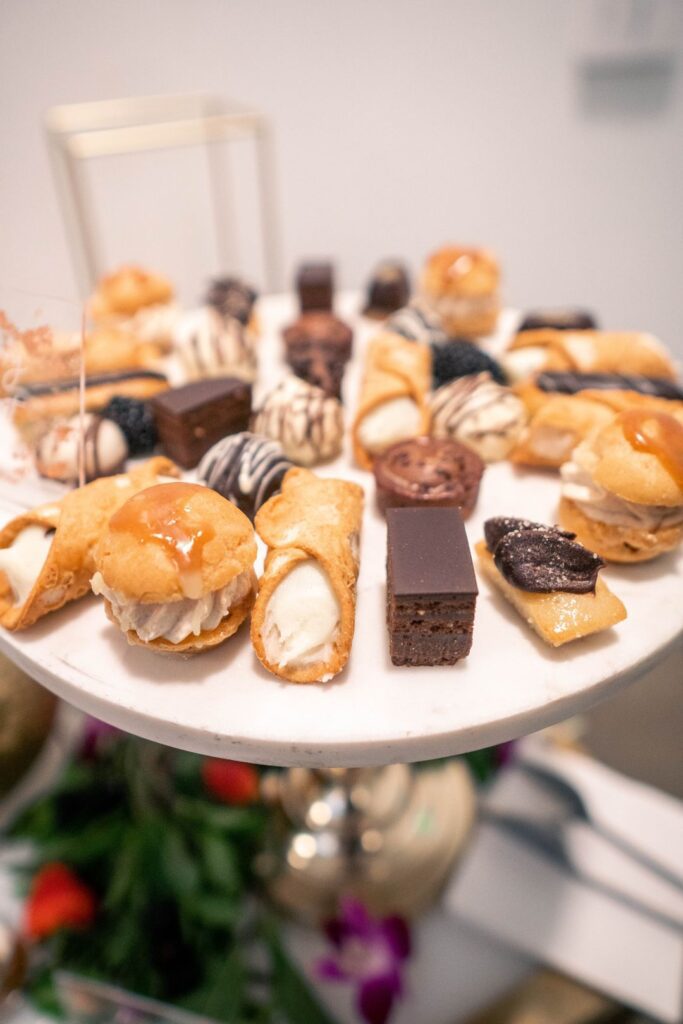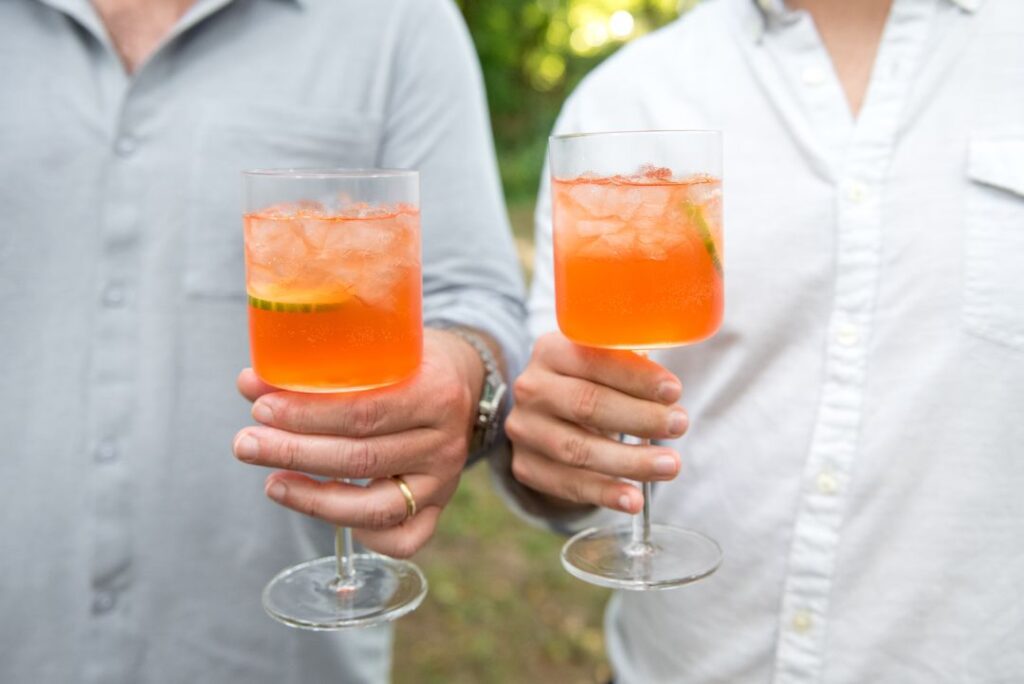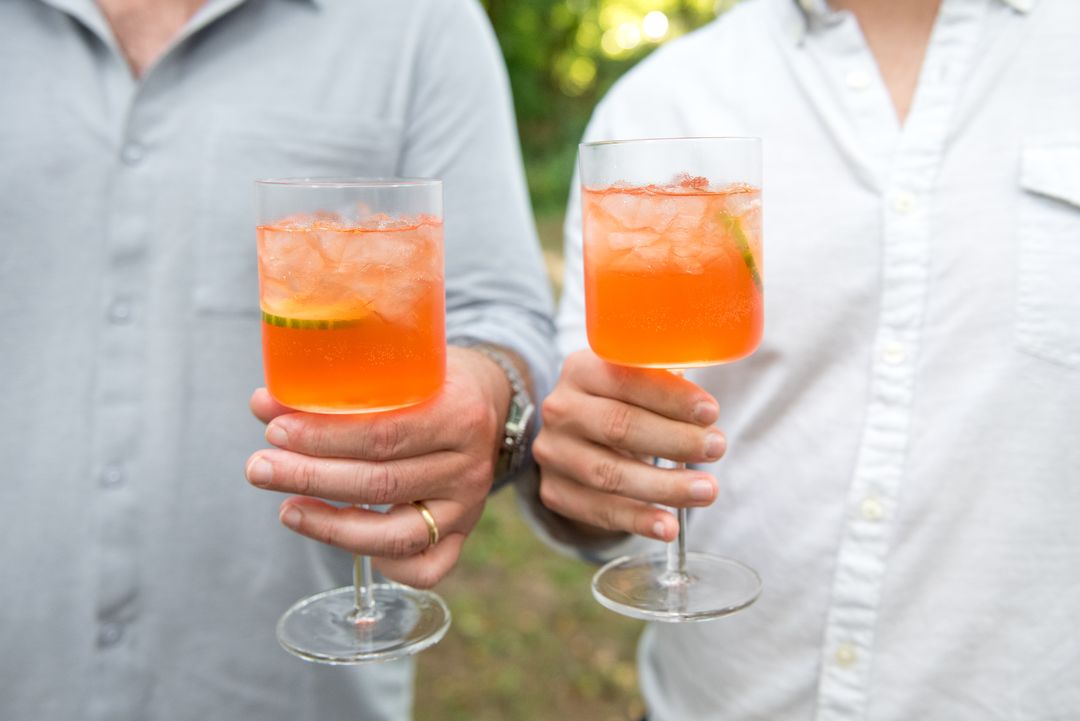 Create a Grand Entrance
The most popular pieces out of our small business grand opening rentals are those that can be used to create a grand entrance. This is an effective way to catch the eye of passerby and make an outstanding first impression. Start by rolling out the red (white, purple or blue) carpet for guests. For an extra luxe look, we even have a red rope and stanchion. Next, invest in our Boxwood Walls to create an Insta-worthy photo opportunity. Easy to customize, you can decorate them with a variety of decorations as well as signage, featuring your logo or sponsors.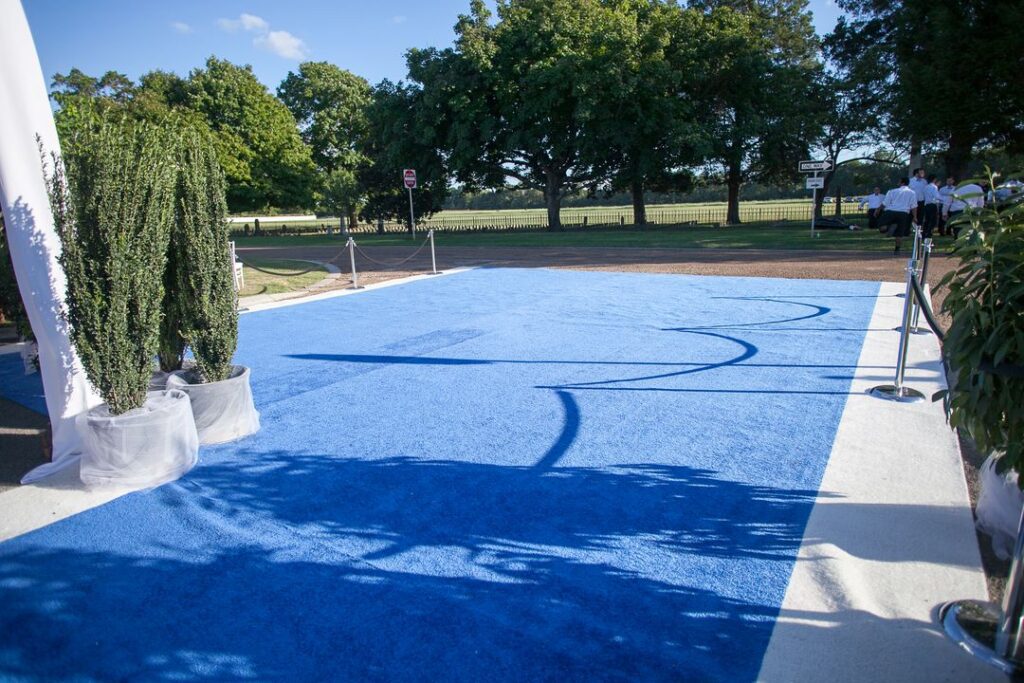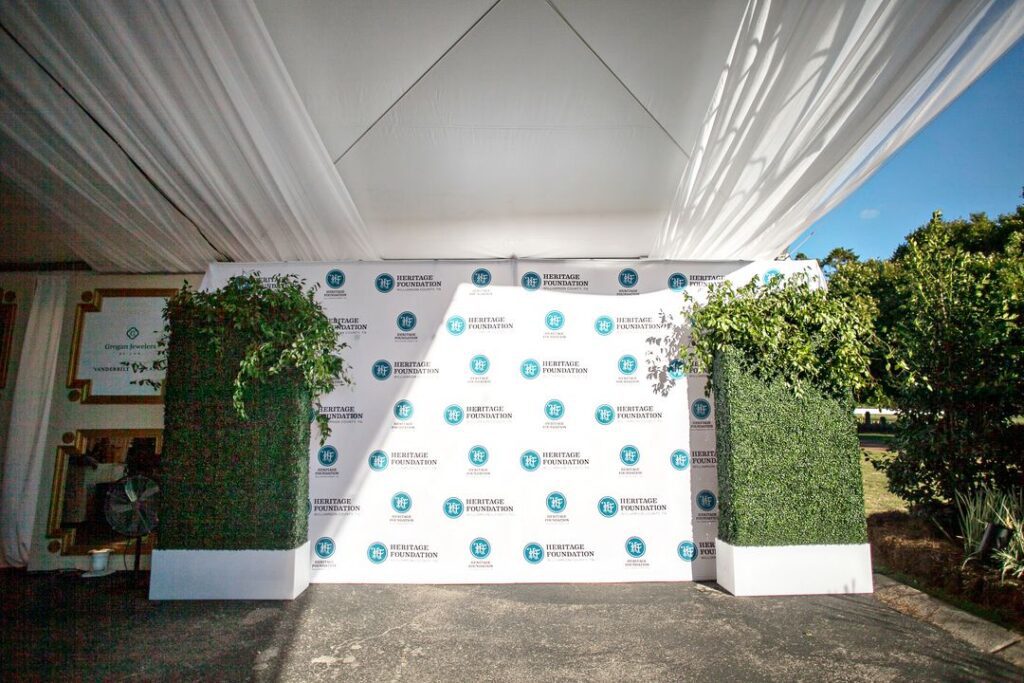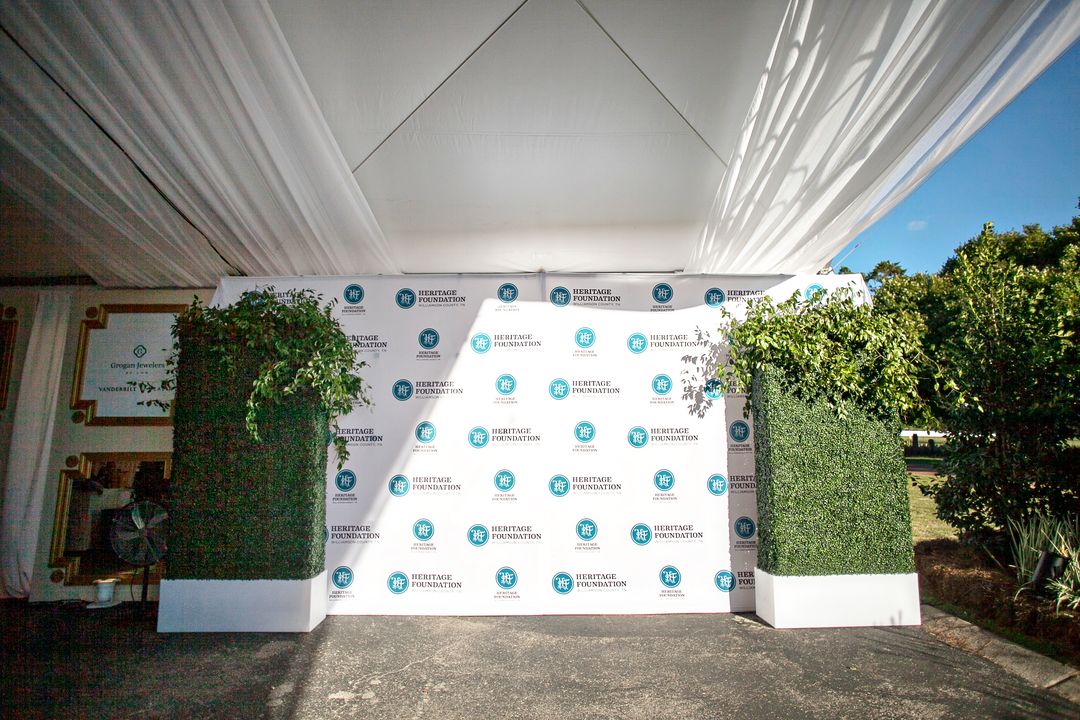 Ready to plan your small business grand opening? Send us a message at info@southerneventsonline.com and a member of our team would be happy to help you choose the best rentals to make a lasting impression.
TAGS | Backdrop, Boxwood Hedge Wall, Grand Opening rentals, grand opening, small business grand opening rentals
FEATURED RENTALS | Bond Bar, Harpeth Bar, 4 Foot Franklin bar, Gold Avenue Bar Back Shelf, Black Bar Back Shelf, red carpet, red rope and stanchion, boxwood walls, Cybil Champagne Flute, pure glassware, madison glassware, martini glassware, coupe glasses, market cart, cake stands, white serving pieces, silvery trays, table runner,
---
5

May

Southern Events Products, Trends and Inspiration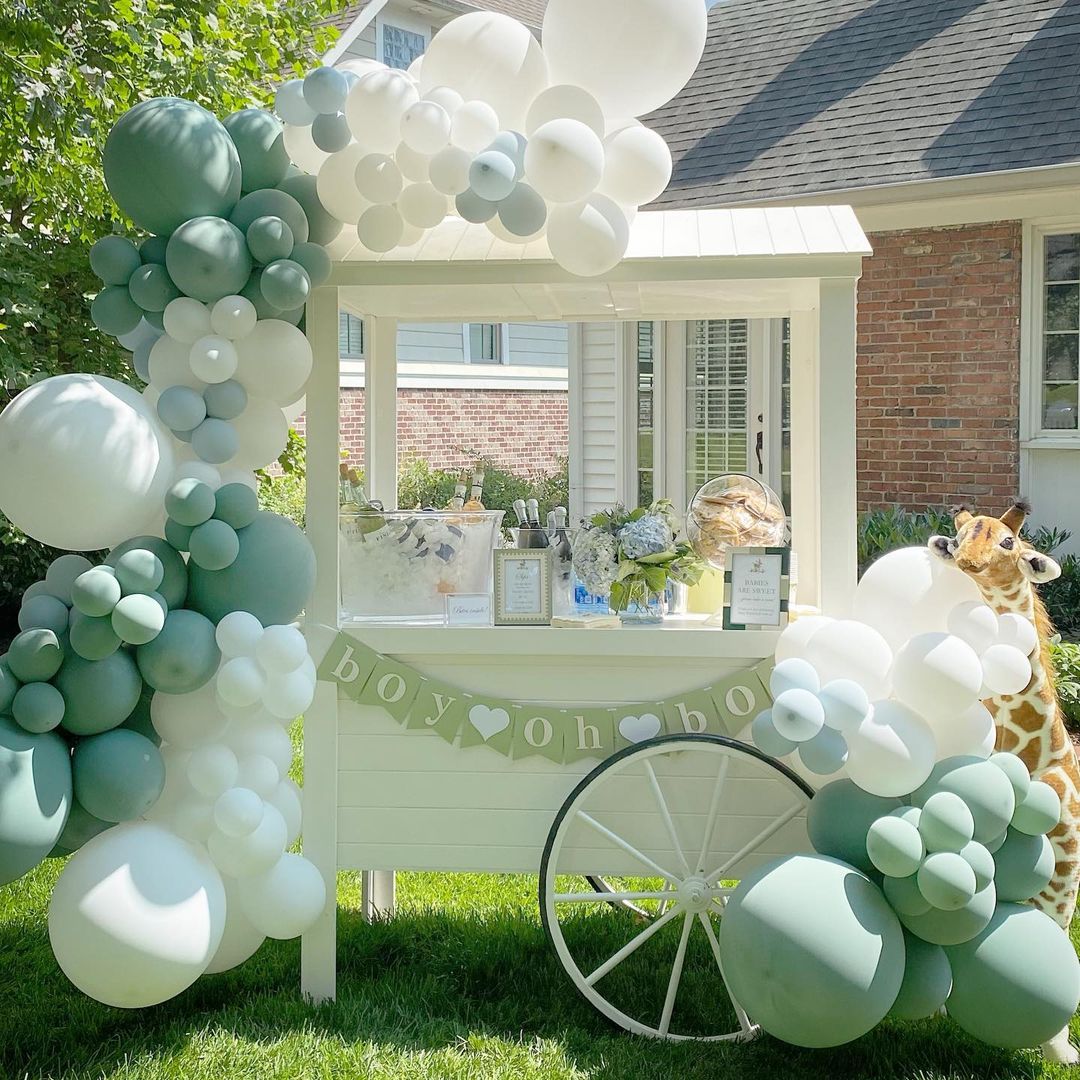 Whether it is the first or the third, a new baby on the way is a reason to celebrate. And not just the baby, but the mom-to-be! Baby showers are now bigger than ever, hosting larger guests sizes and featuring fun themes. Get inspired when you take a look at our baby shower party rentals, from colorful linens to fun props and photo-worthy backdrops!
Colorful Linens
At any event you'll want to have somewhere for guests to sit. Especially if you have plans to serve up some light bites or refreshments. In addition to tables and chairs, we have lots of colorful linens that will elevate your event, in both pink and blue hues. Some of our favorites include, Ice Pink or Coral for girls. Or Light Blue and Periwinkle for boys. If you prefer a gender neutral color scheme, consider Cornsilk for a "Sweet as a Bee" theme. Or keep it modern and neutral when you feature our Toast Poly.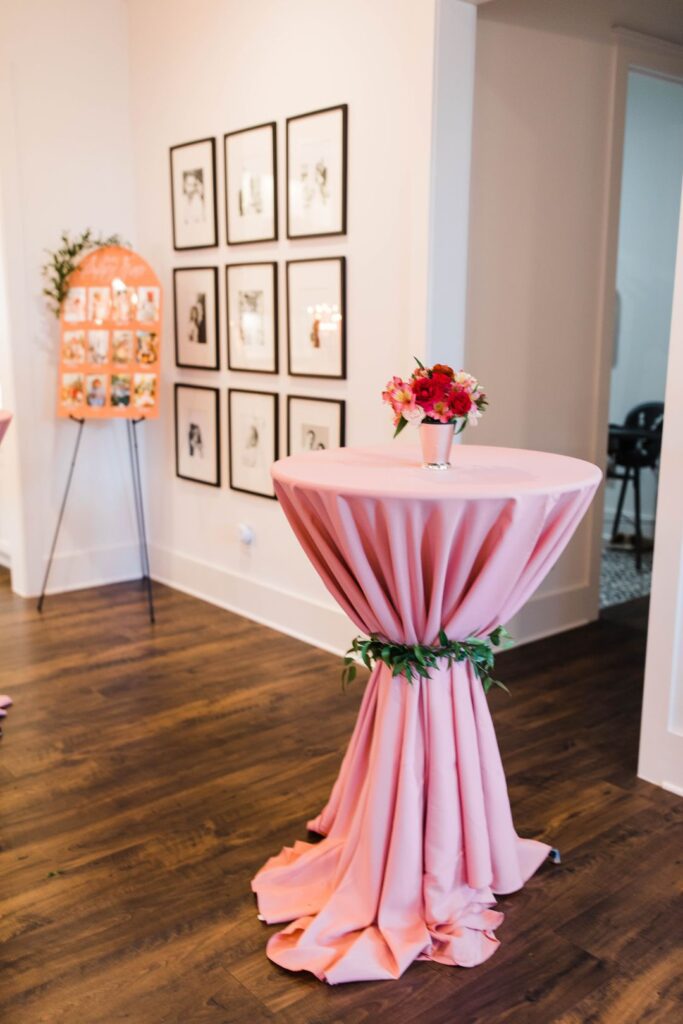 Fun Focal Chairs for Mom
Until baby arrives mom should be front and center! Make sure she is the focal point throughout the day when you rent a stylish chair for her to sit at, whether for dinner or while she opens gifts. We have vintage options, including a Throne Chair and Provence Cathedral Chair. Or for a more plush and colorful option, consider our plush Gloria Velvet Arm Chair or Farrah Teal Velvet Chair.
Photo-Worthy Backdrops
At every event today a photo backdrop is a must-have! Not only so you can snap some keepsake photos, but so your friends and family can share some online. A classic choice for a baby shower backdrop are our Boxwood Walls. Easy to customize, you can add on the decor of your choice. Such as balloons, signage, or florals! Another fun option is our Fiona Ivory Mantle, on which you can place flowers, candles, and more.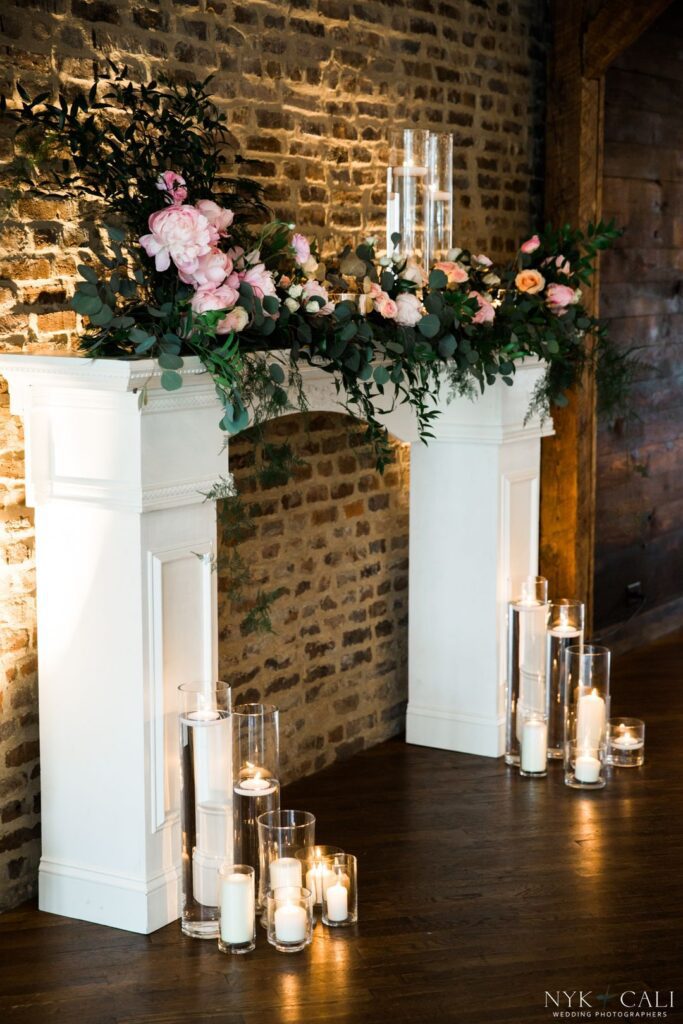 On-Theme Treats
In addition to food, most people serve up some sort of sweet treat! Usually selected or decorated to complement their baby shower theme. We currently offer a Vintage Popcorn Machine, perfect for a "Ready to Pop!" theme – as well as serving up a salty snack. Meanwhile our rustic Donut Wall is a fun choice for the gender neutral theme, "We Do-Not Know"! Get creative and check out our inventory to see what unique themes you can come up with a display for.
Pretty Props
Props are an underrated option for decor, especially when it comes to themed events. Our Market Cart is a versatile piece that can be used to bring a variety of ideas to life. From a build your own bouquet stand to a drink or food station or to display favors for guests. Our other baby shower prop rentals include a Ticket Booth, a fun detail for those who plan to greet each of their guests!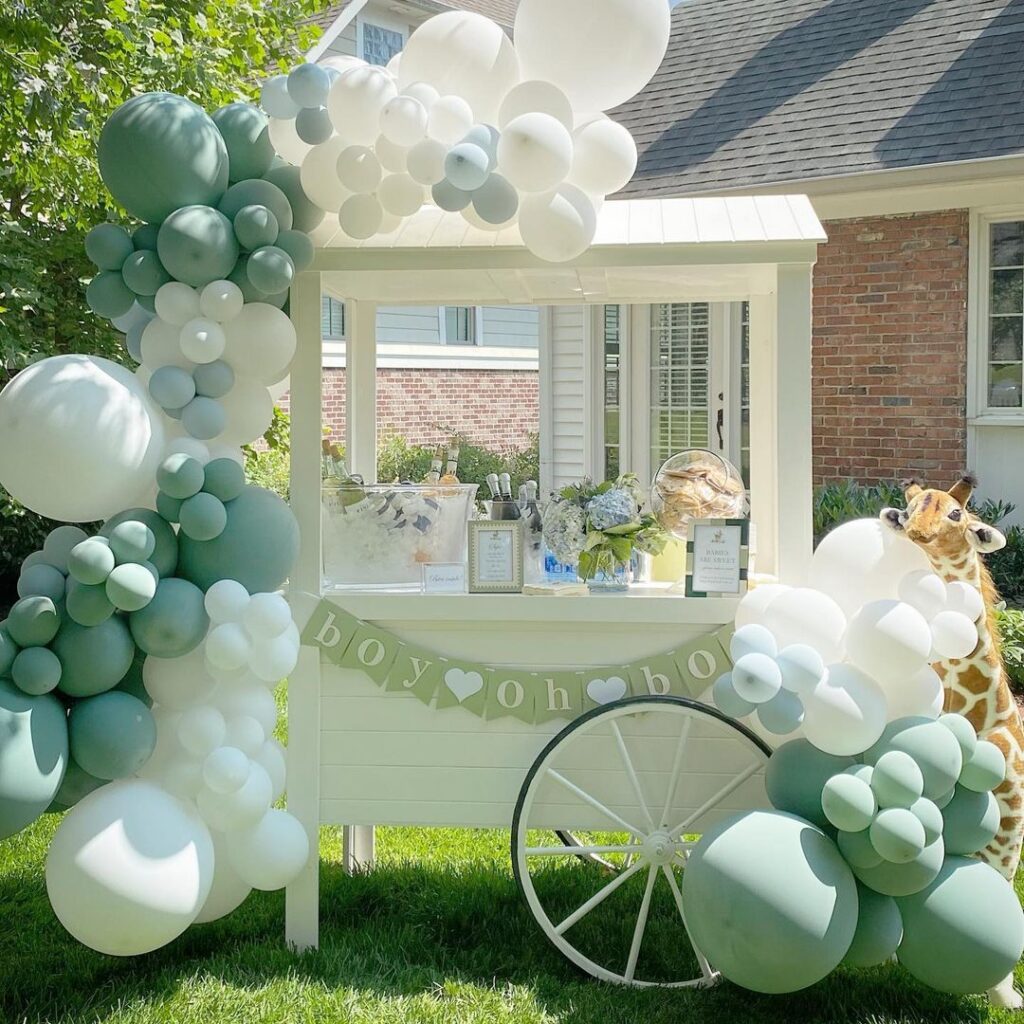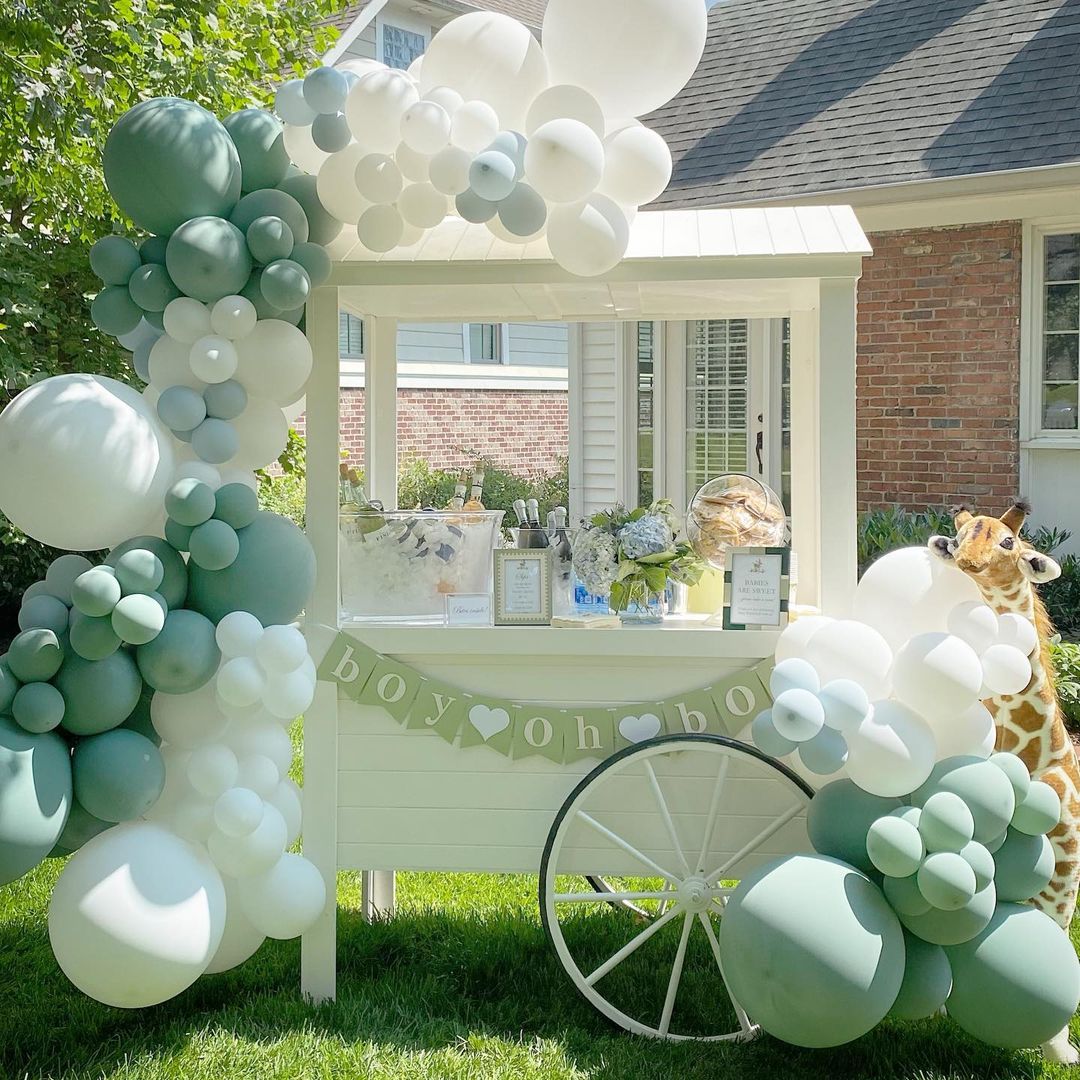 Ready to book some of our baby shower party rentals? Reach out to our team at info@southerneventsonline.com and a member of our team will help you select the perfect pieces for your event. For more event inspo, check out our blog on Velvet Party Rentals, perfect for hosting a luxury baby shower!
TAGS | Accent Chairs, Backdrop, baby shower, backdrop ideas, event photo backdrop, event props
FEATURED RENTALS | Poly Linens, Throne Chair, Provence Cathedral Chair, Gloria Velvet Arm Chair, Farrah Teal Velvet Chair, Boxwood Walls, Fiona Ivory Mantle, Ticket Booth, Market Cart, Vintage Popcorn Machine, Donut Wall
---
25

Jun

Southern Events Products, Trends and Inspiration, Vintage Prop Shoppe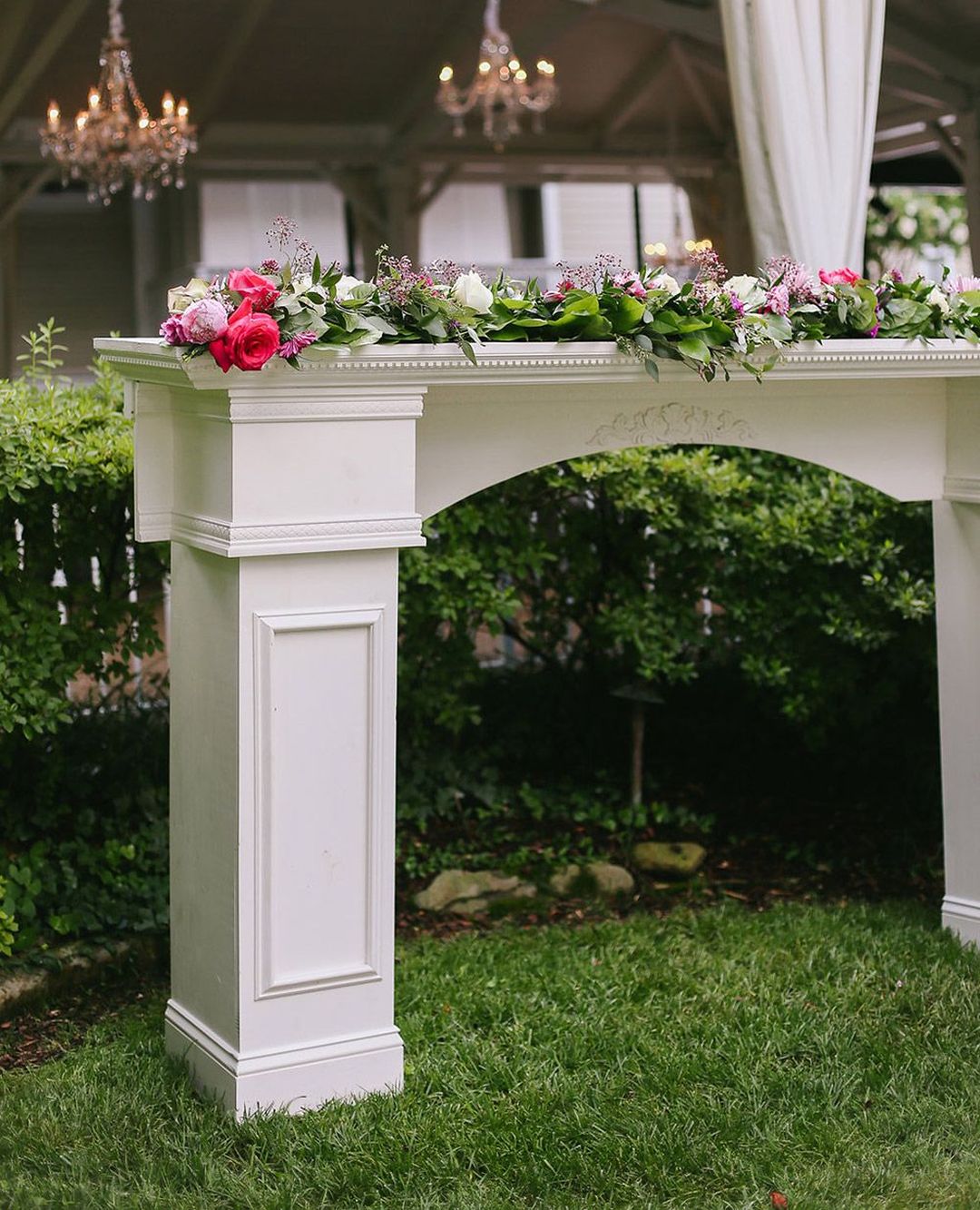 Elevate your backyard party with outdoor party decor and props! Take a look at some of our unique inventory items, perfect for creating fun backdrops & focal points for your small gathering, party or event.
Boxwood Wall
Our Boxwood Hedge Wall is a beautiful & versatile piece of decor. It can be used to create a backdrop for luxurious photographs. Or you can create an interactive focal point, such as a champagne wall.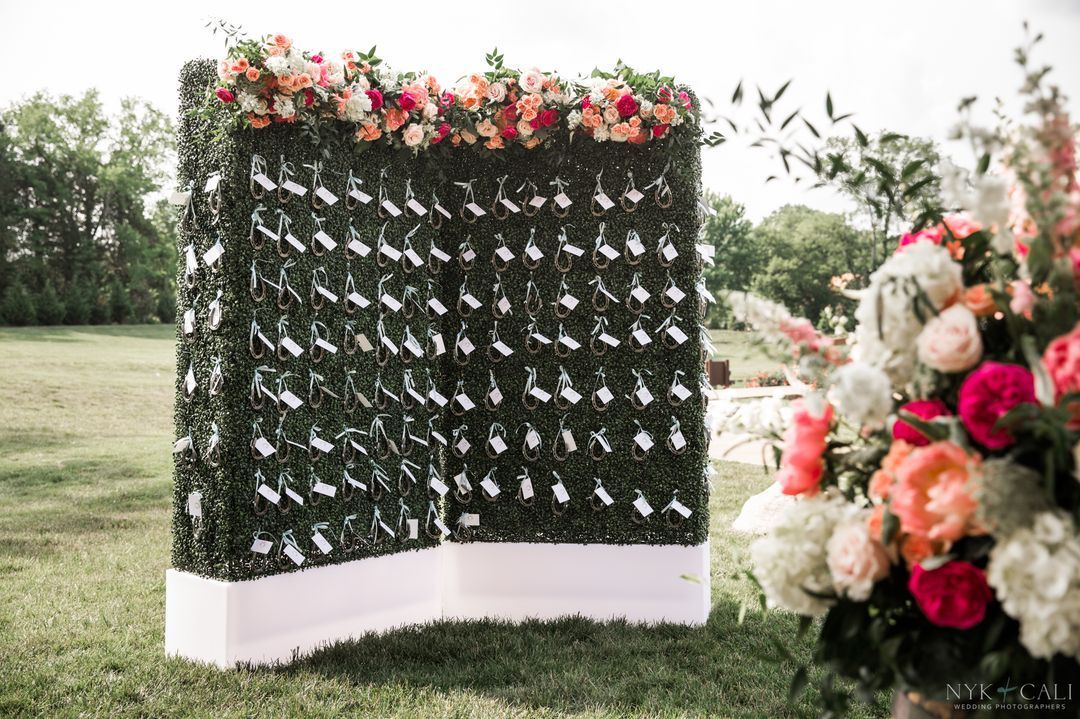 Fiona Mantle
A unique way to amplify a plain exterior wall is with our Fiona Ivory Mantle. Whether it is placed against a wall or standalone, it can also be used as a photo backdrop, ceremony backdrop or a unique place for decor. Adorn the mantle with flowers, lanterns, votives or even photographs.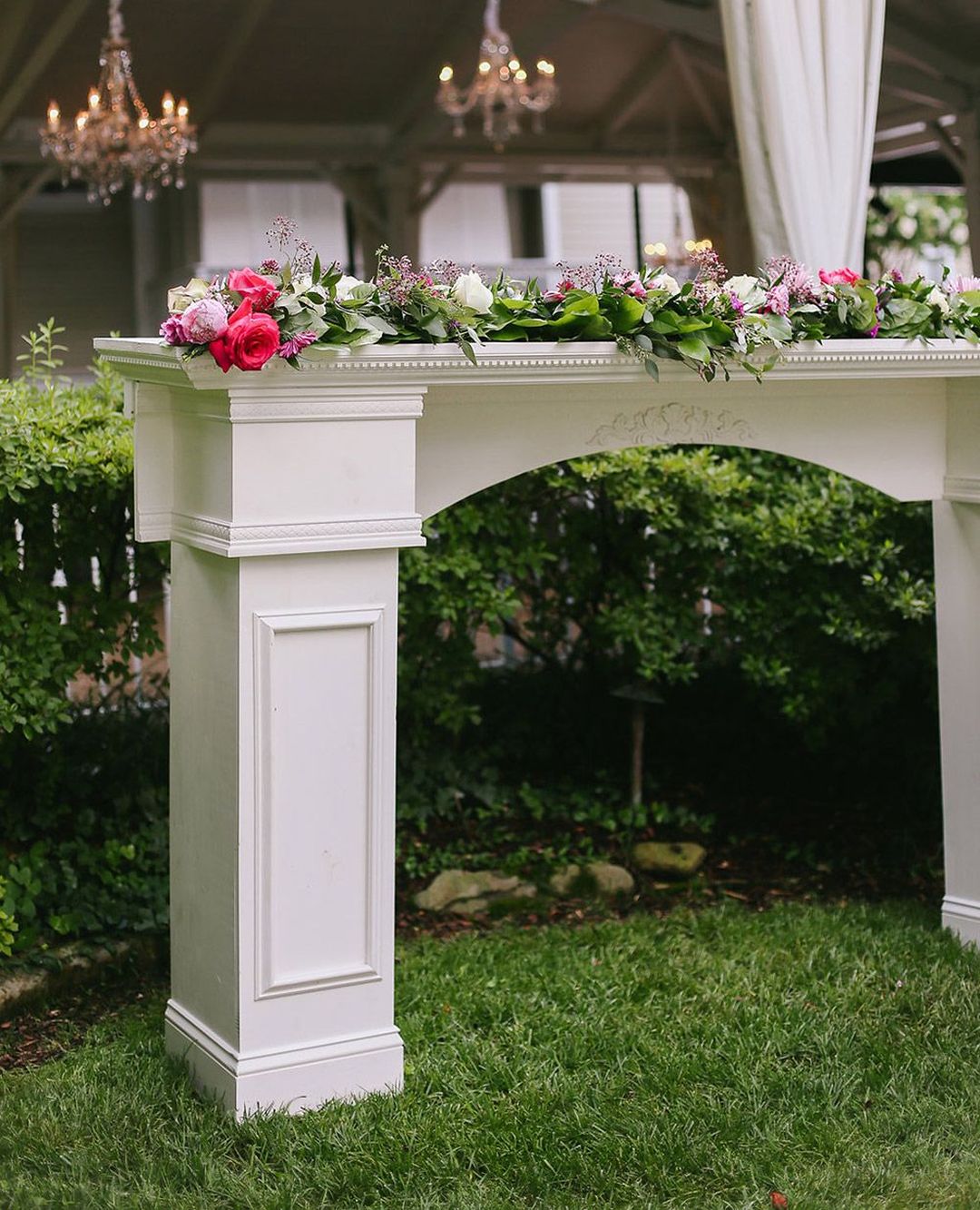 Photo by Jenna Henderson
Ceremony Arch
Perfect for an outdoor event, our Wrought Iron Arch would look beautiful for a garden party. Use it to create a party entrance, outdoor wedding altar or simple photo backdrop. For a more elegant look, weave our Chiffon Runner or fresh flowers through the metal lattice.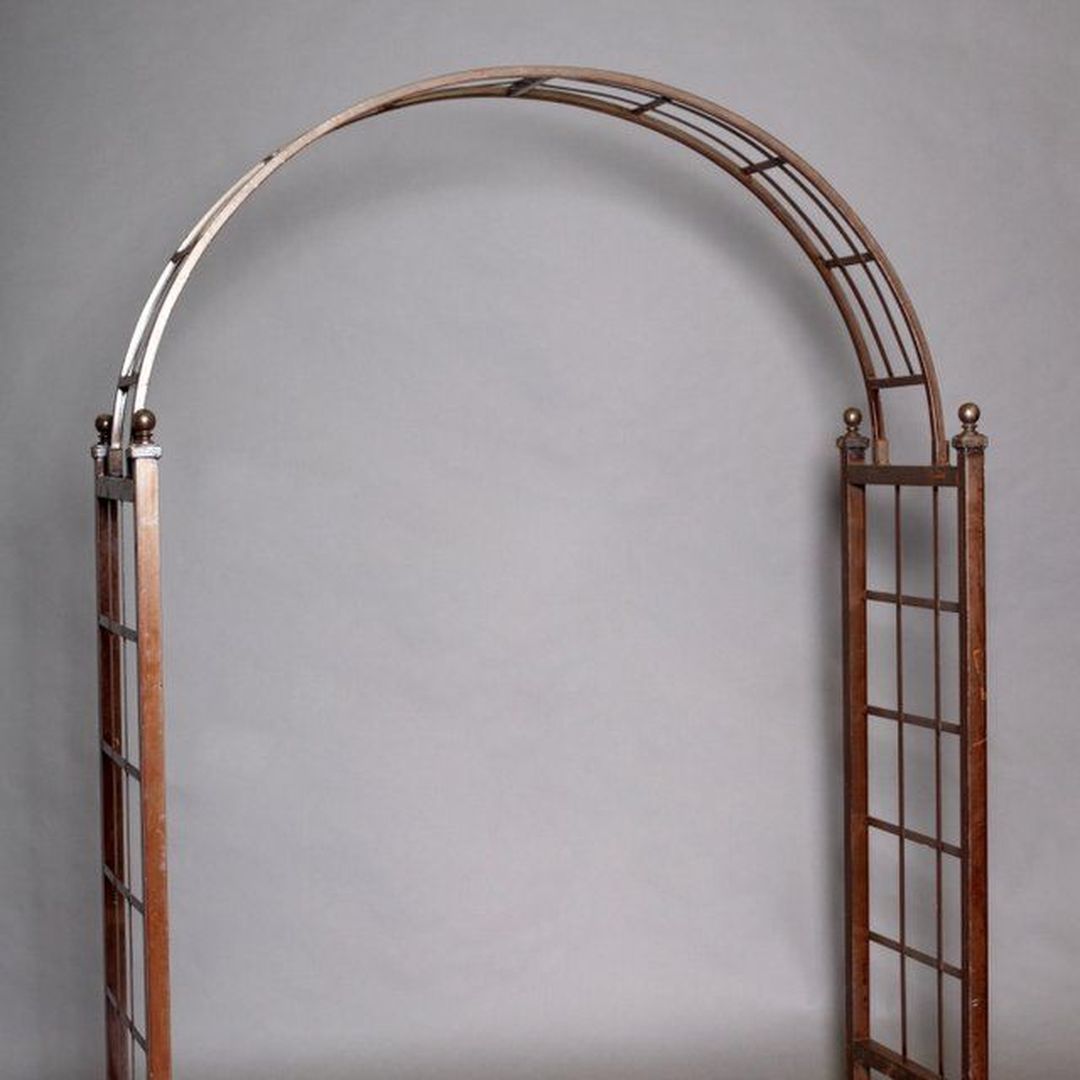 Whiskey Barrels
One of our most popular pieces used for outdoor party decor, whiskey barrels are incredibly versatile. Use our White Wash Whiskey Barrel to create makeshift bistro tables for social hour, or to border an entryway. You can also pair a set of whiskey barrels with one of our rustic barn wood tops, to create a gorgeous bar or buffet area.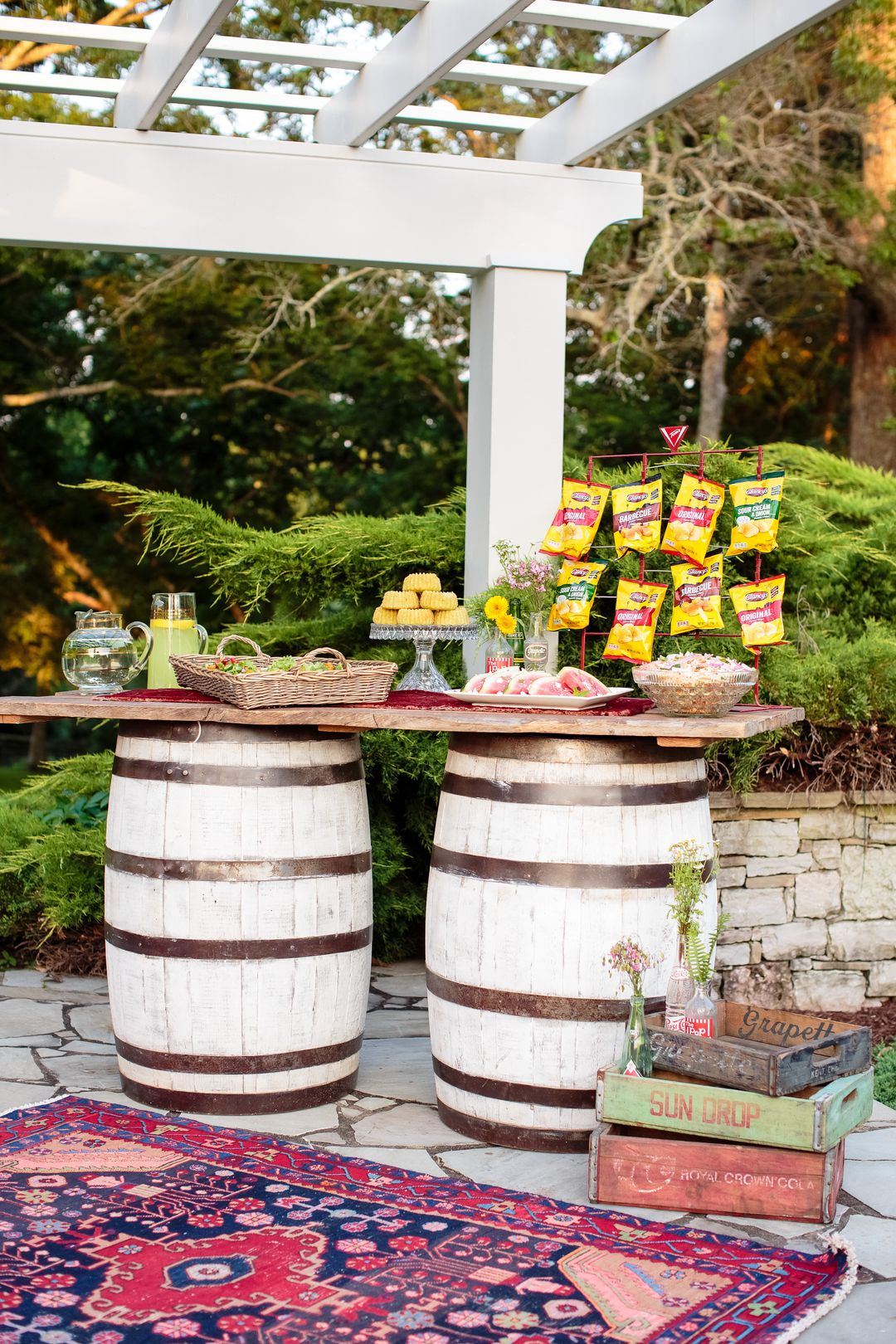 Photo by Erin Lee Allender
Vintage Tubs
On a hot summer evening, cold drinks are a must-have! If your buffet is self serve, display your beverages in our vintage Ideal Double Wash Tub. This gorgeous piece is always a hit, especially for rustic styled events.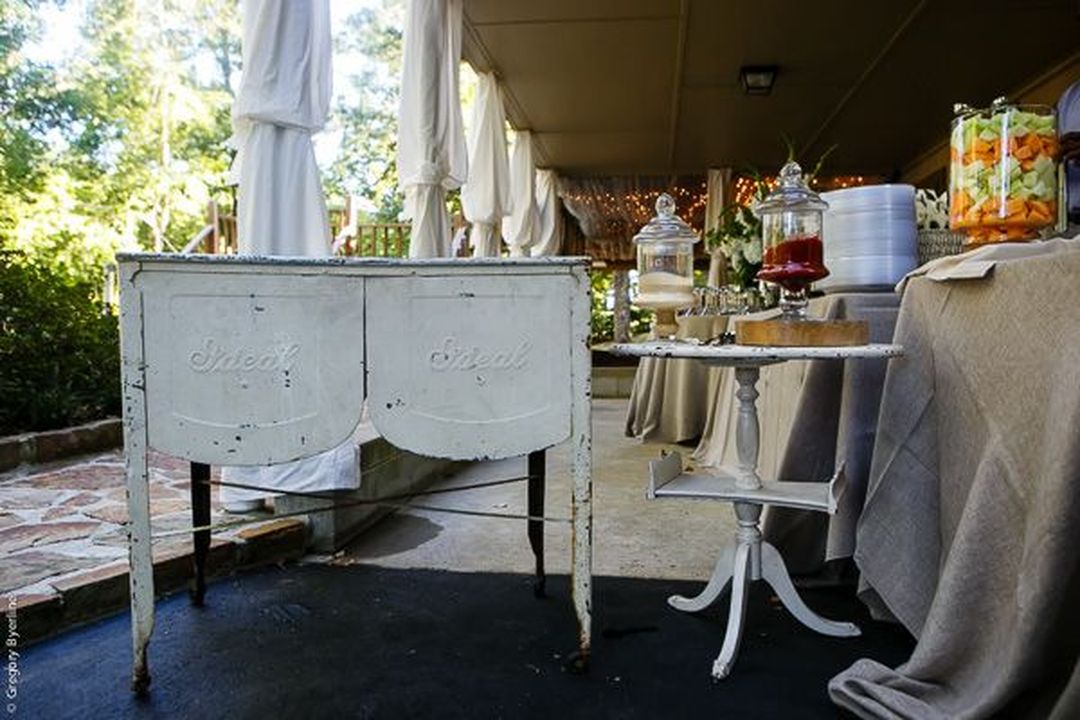 Photo by Gregory Byerline
Lanterns
Creating a stunning centerpiece doesn't mean it has to be big. A combination of small elements, like a bouquet of fresh flowers, our Nolen Lantern and a variety of votives, are equally beautiful. Simpler looks like this are perfect for a casual backyard gathering.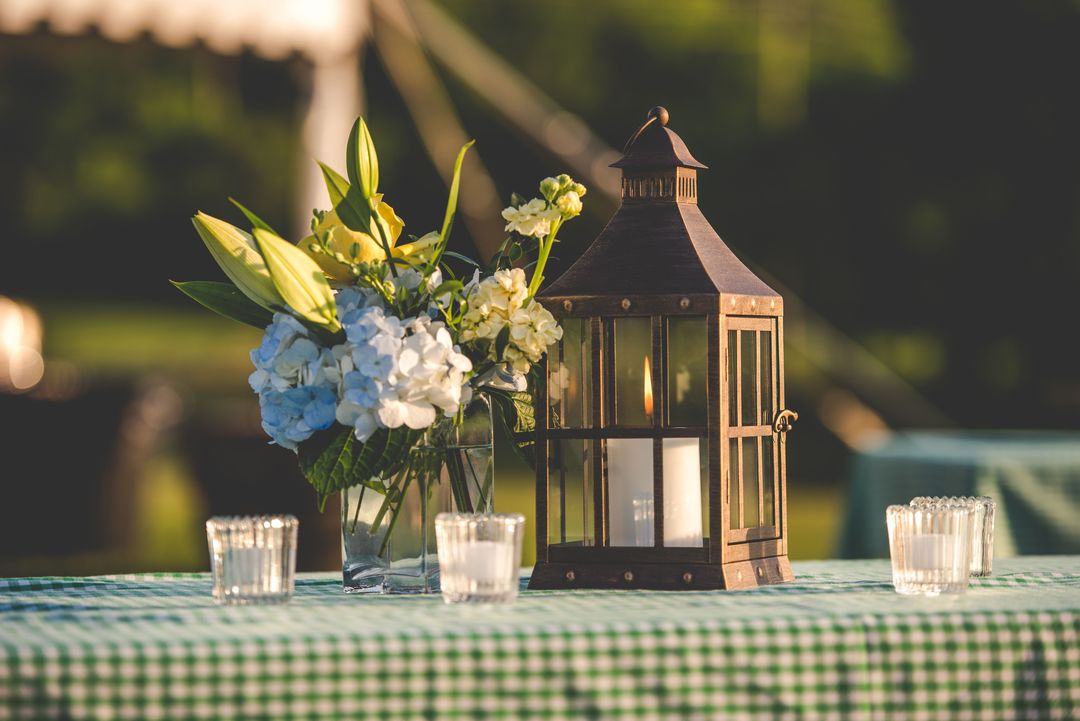 Cake Stands
Create a charming buffet area by displaying food at different levels. We have a variety of beautiful cake stands, whether you intend to serve sweet or savory foods up on them. For example, our Wyatt Pedestal Cake Stand and Willow Pedestal Cake Stand.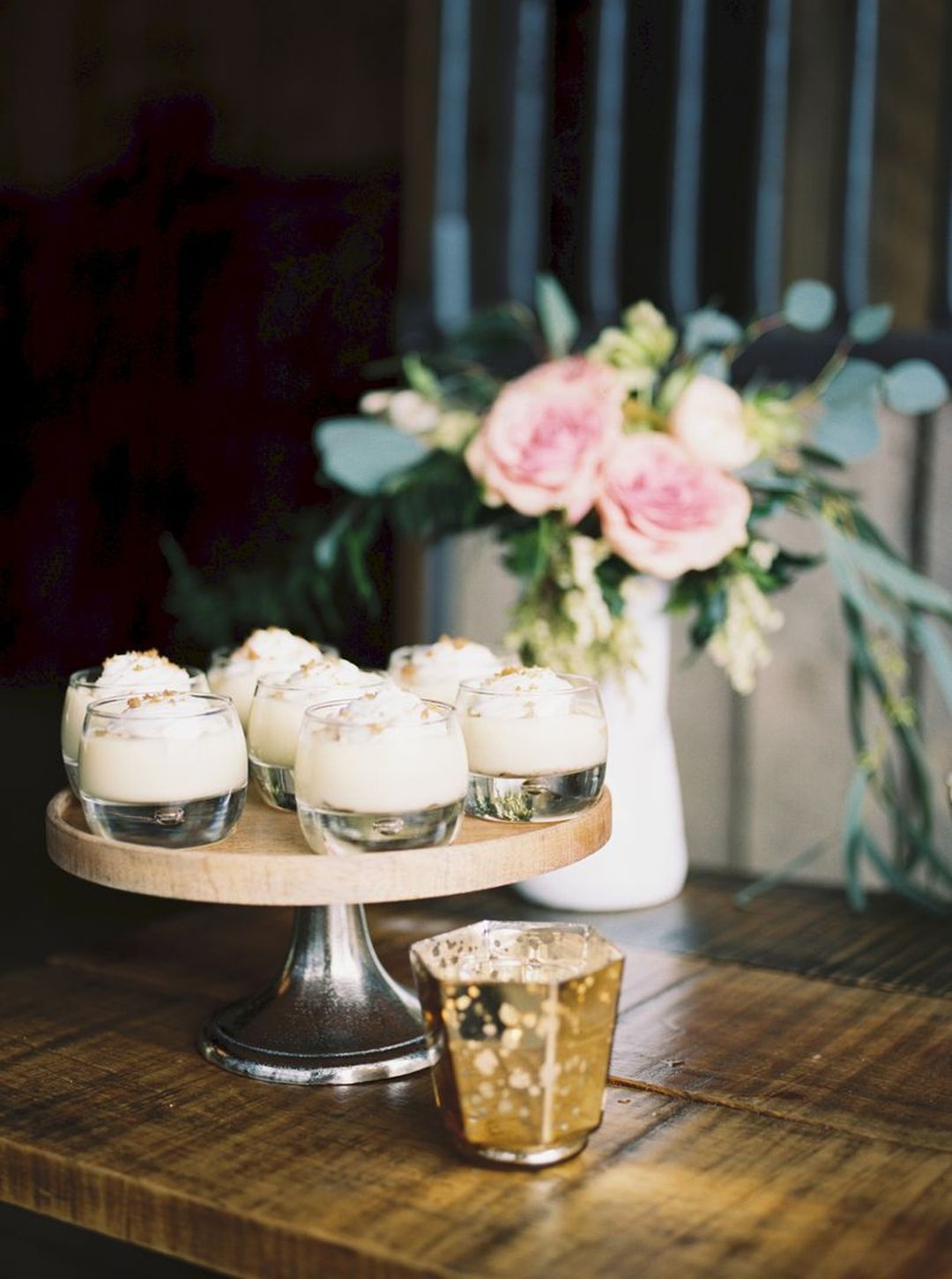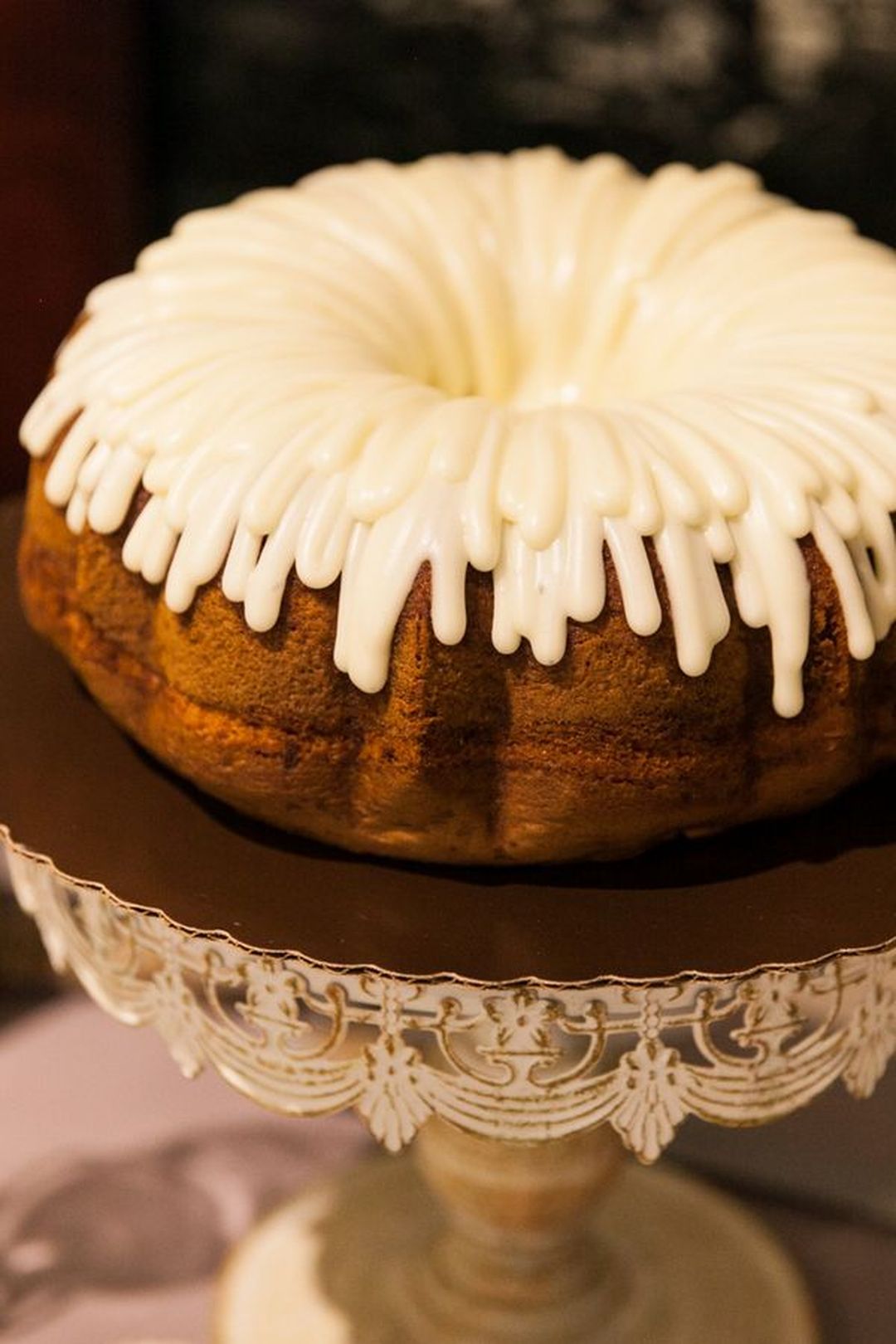 Photo by Kristin Vanzant Photography
Loving these outdoor party decor and prop ideas? Contact our team for more inspiration and visit our blog for more must-have rentals for small gatherings! Be sure to check out our new tent packages, and ask about our contact-less delivery and set-up.
TAGS | Backdrop, Cake Stand, Lanterns, Outdoor Prop Shoppe, Vintage Acccessories, Vintage Prop Shoope, classic event rentals
FEATURED RENTALS | Boxwood Wall, Fiona Mantle, Iron Arbor, Ideal Double Wash Tub, White Wash Whiskey Barrels, Nolen Lantern, Wyatt Pedestal Cake Stand, Willow Pedestal Cake Stand
---