3

May

How Well Do You Know Southern Events? Take Our Trivia Quiz to Find Out!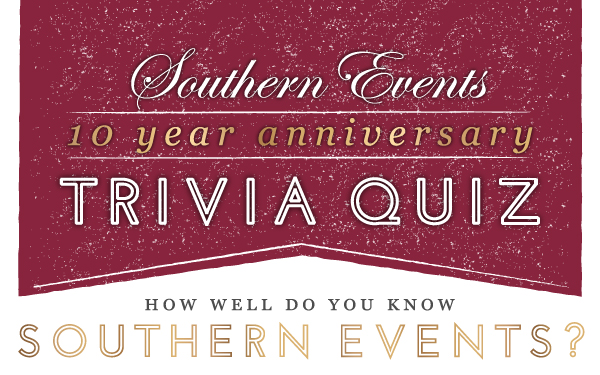 This month marks 10 years since Southern Events Party Rental Company was officially launched! A lot has happened in the decade since we started this family-owned business, and to celebrate we have created a fun trivia-quiz online to test how well you know our company's history, with questions like.
What were the first items we sold to launch our business?
What awards have we won over the years?
For which celebrity did we custom-build our red diamond bar top?
Everyone who participates will be entered to win our grand prize – a Franklin Experience with food and entertainment prizes from our favorite Franklin businesses, including:
You can take the quiz now by clicking HERE.  Good luck!
FEATURED RENTALS |
SEE MORE LIKE THIS