9

Jan

Velvet & Roses | Regal Celebration of Life Party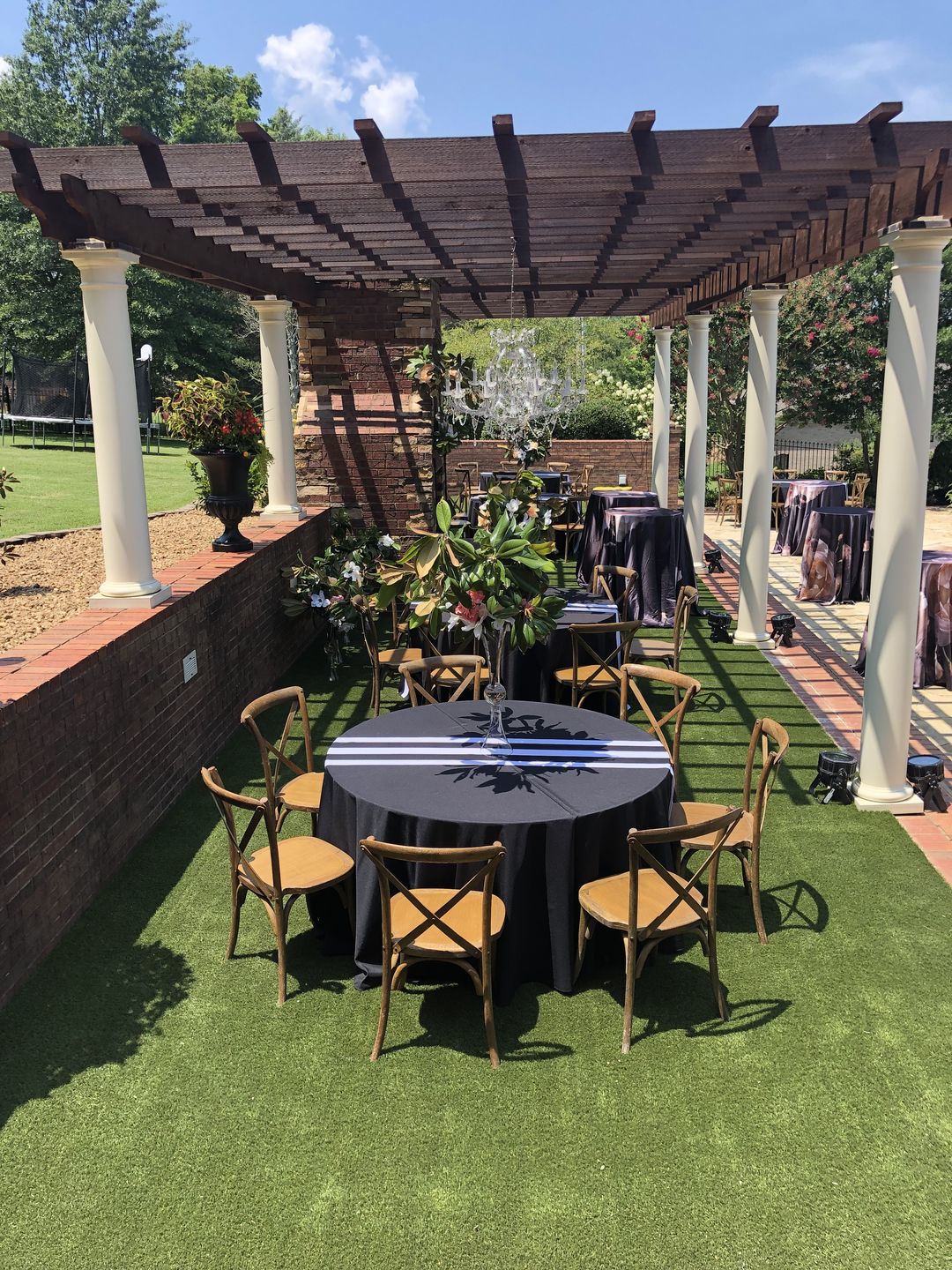 When we lose a loved one we want to create a celebration that represents them. Celebrations of life are similar to memorial services but often take place after a funeral – or sometimes in place of a funeral altogether. This gives you more time to create a personalized celebration that truly represents your lost loved one. Get inspired by a recent regal celebration of life party in Nashville, Tennessee.
Bistro Tables
Celebrations of life are a time for people to come together or reconnect with loved ones. Bistro tables make for a great place for people to gather and chat, especially if drinks or appetizers are being served. Keep the centerpieces for these tables simple with small floral arrangements or a handful of votive candles and choose linens in a favorite color of your passed love one.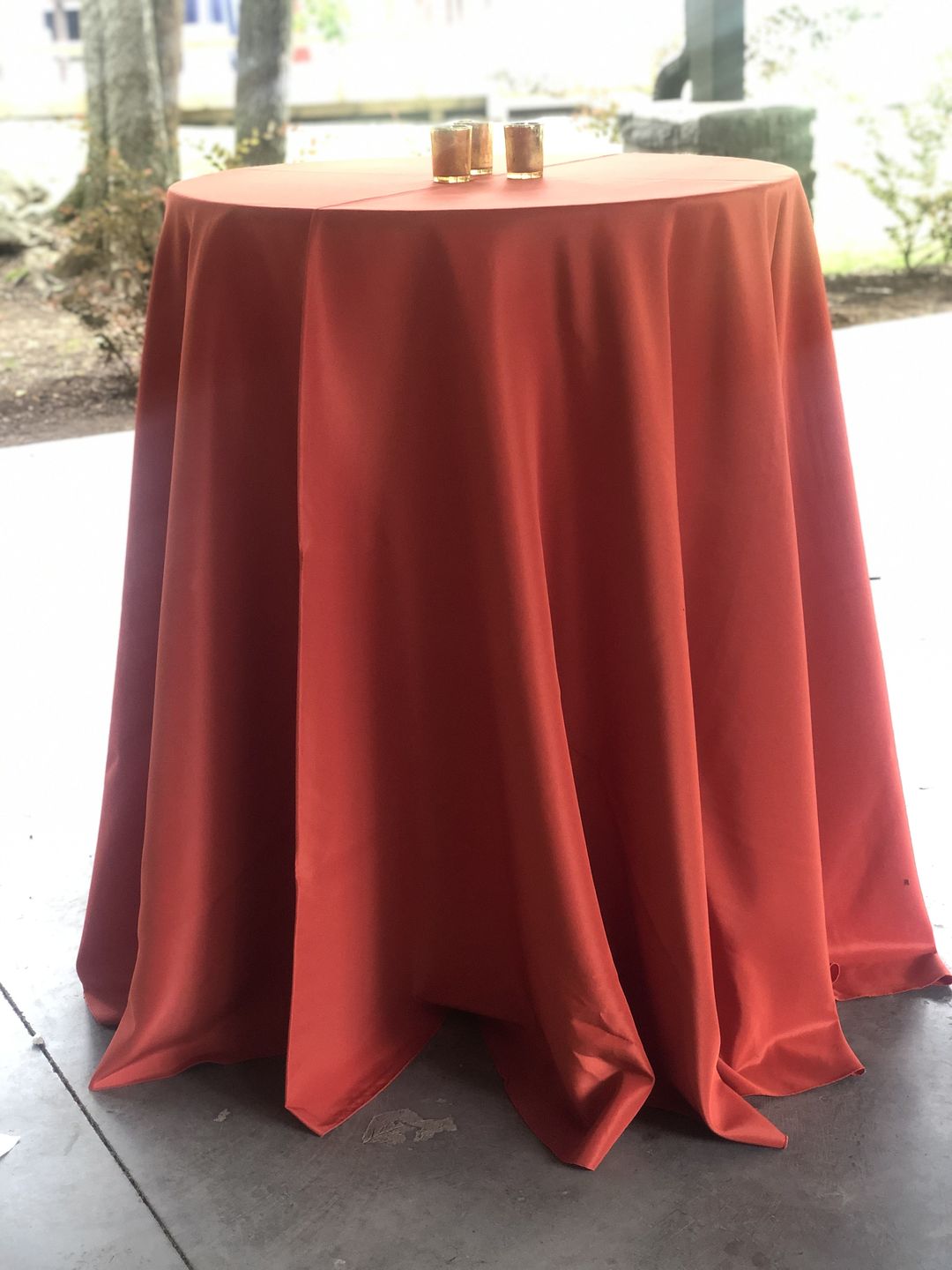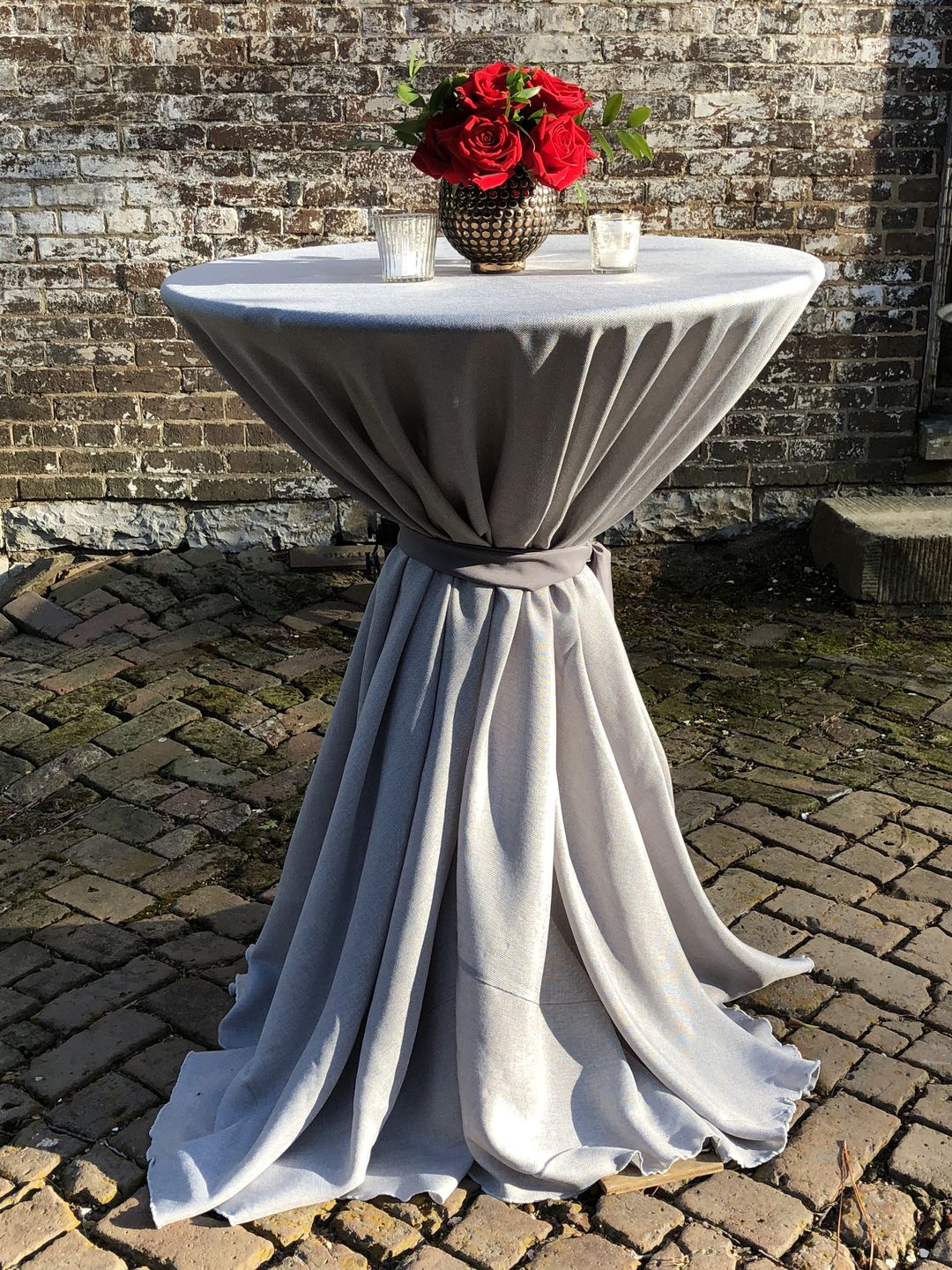 Dinner Service
As with a funeral, you may choose to serve lunch or dinner. Keep things simple, with round or rectangle guests tables and elevated centerpieces (so guests can easily chat across the table). You choice of chairs can be another way to personalize the event – Cross-back Chairs or Folding Chairs work great for a relaxed feel. Ghost or Chiavari Chairs create a more elegant feel – as do our beautiful velvet linens. We offer our velvet linens and napkins in a wide range of popular colors, including Sterling Grey, Silver and London Fog.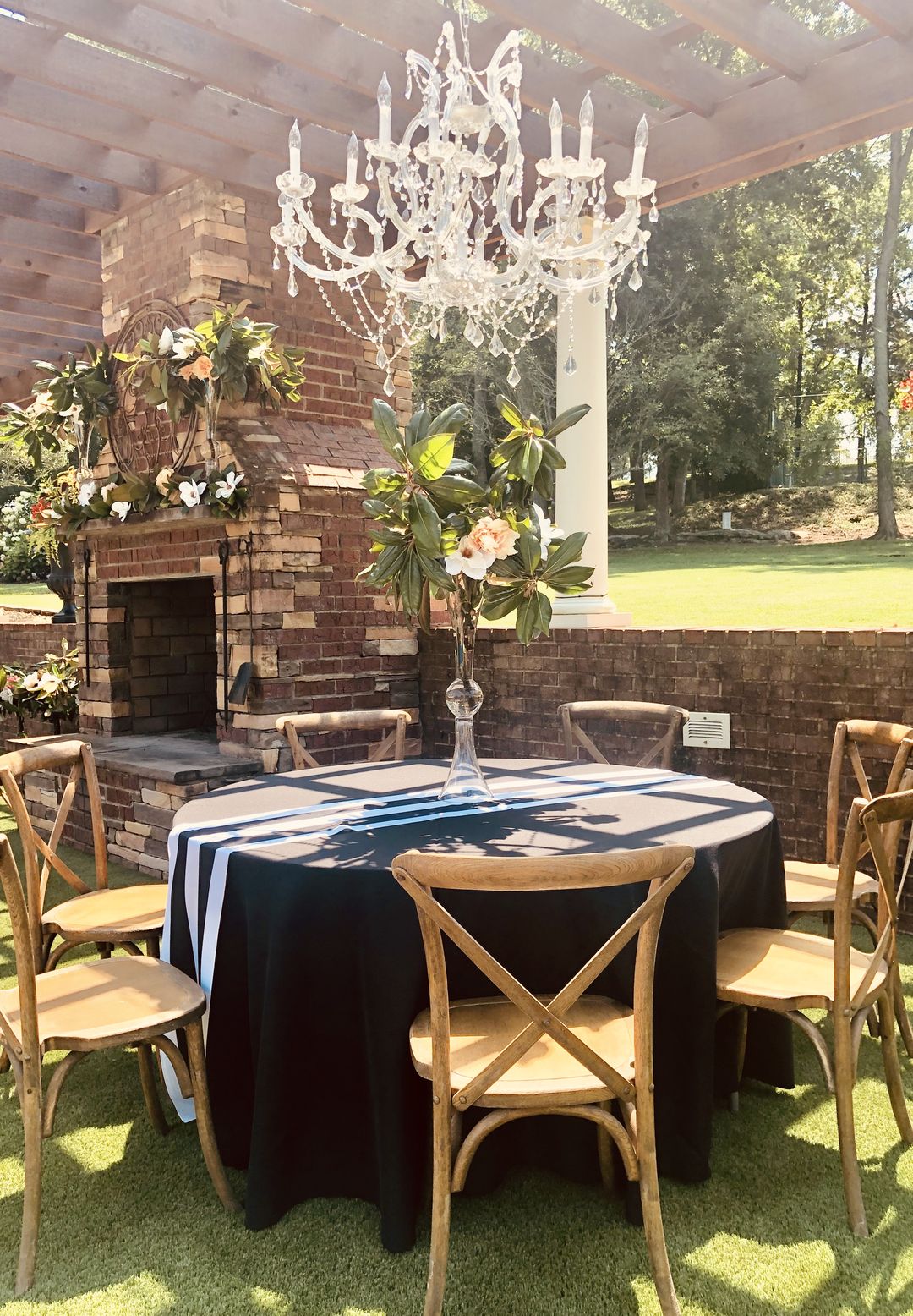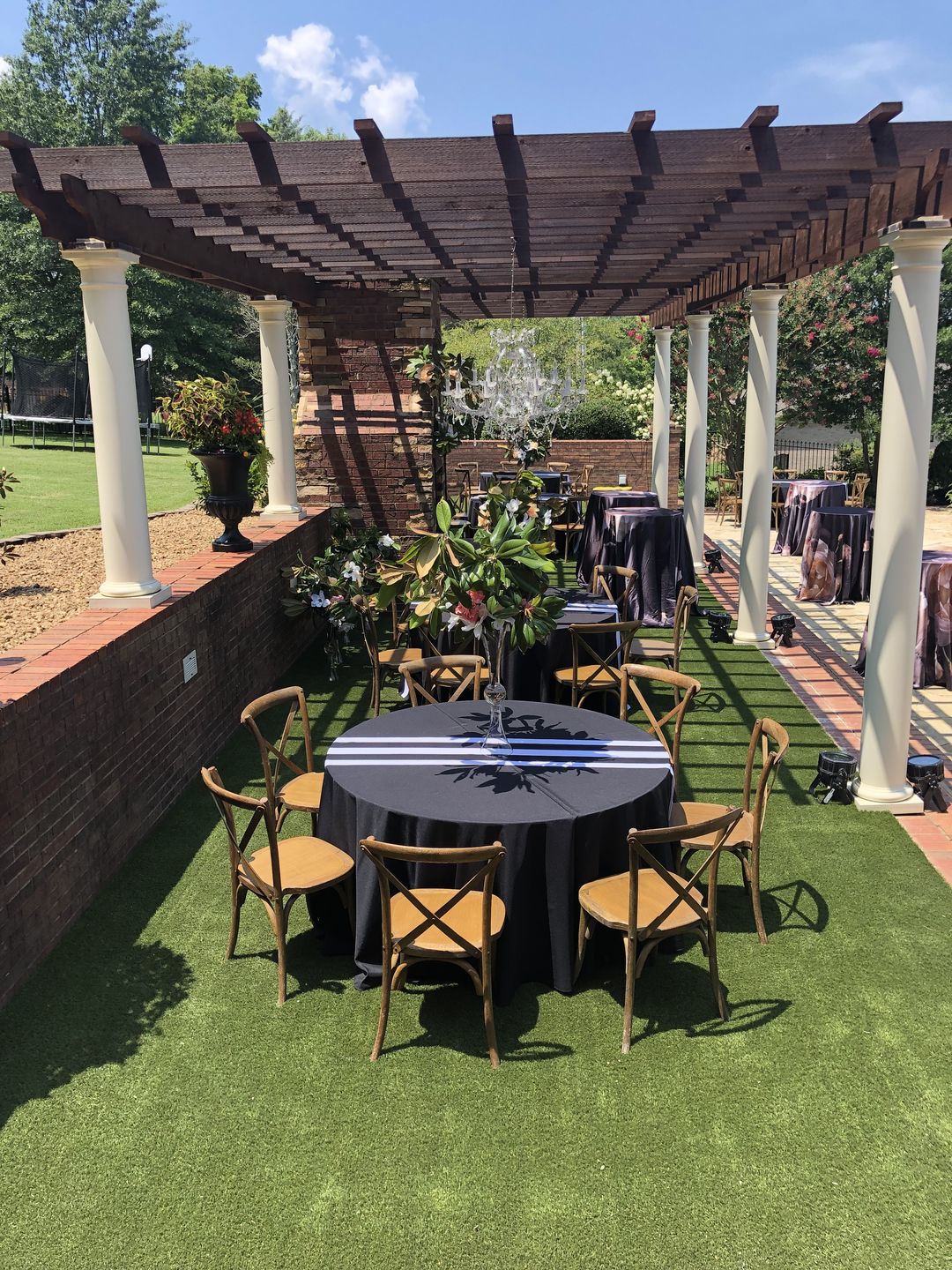 Table Centerpieces
In addition or as an alternative to florals, lanterns and candles make for beautiful table centerpieces – you might also consider a special candle-lighting ceremony. We offer a wide variety of tabletop lanterns, perfect for an elegant celebration of life. Such as our Vintage Gold or Silver Burnished Square Tabletop Lantern. We also love the use of floating candles in our Davis Glass Cylinders.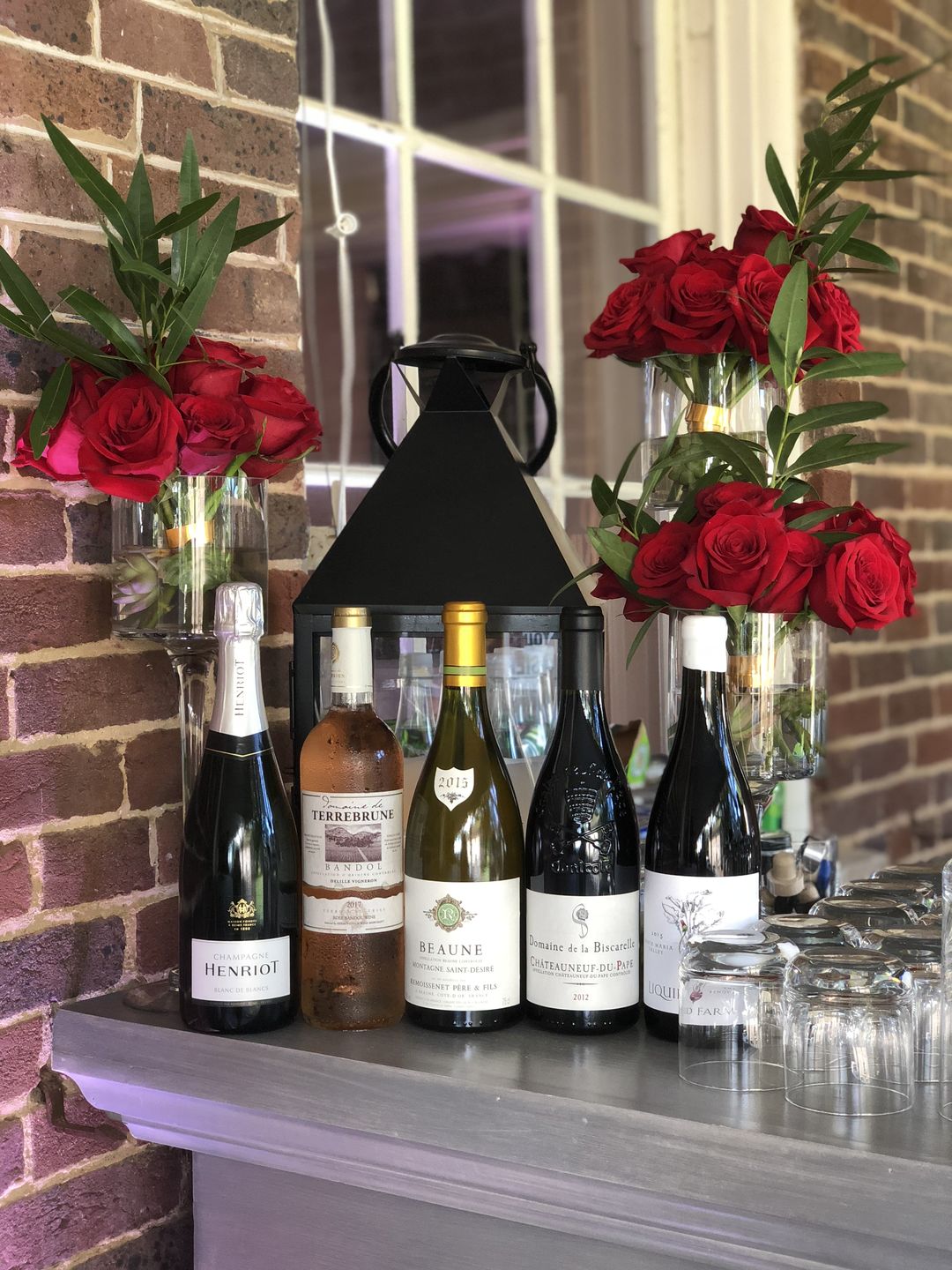 Lounge Areas
A frequently overlooked element are lounge areas, which your guests will appreciate for events where catching up and talking with other guests is expected. We currently offer a number of different lounge packages, ranging from modern to rustic and regal. These packages include a mix of complementary furniture, such as sofas, chairs, side tables, coffee tables, and as well as a rugs.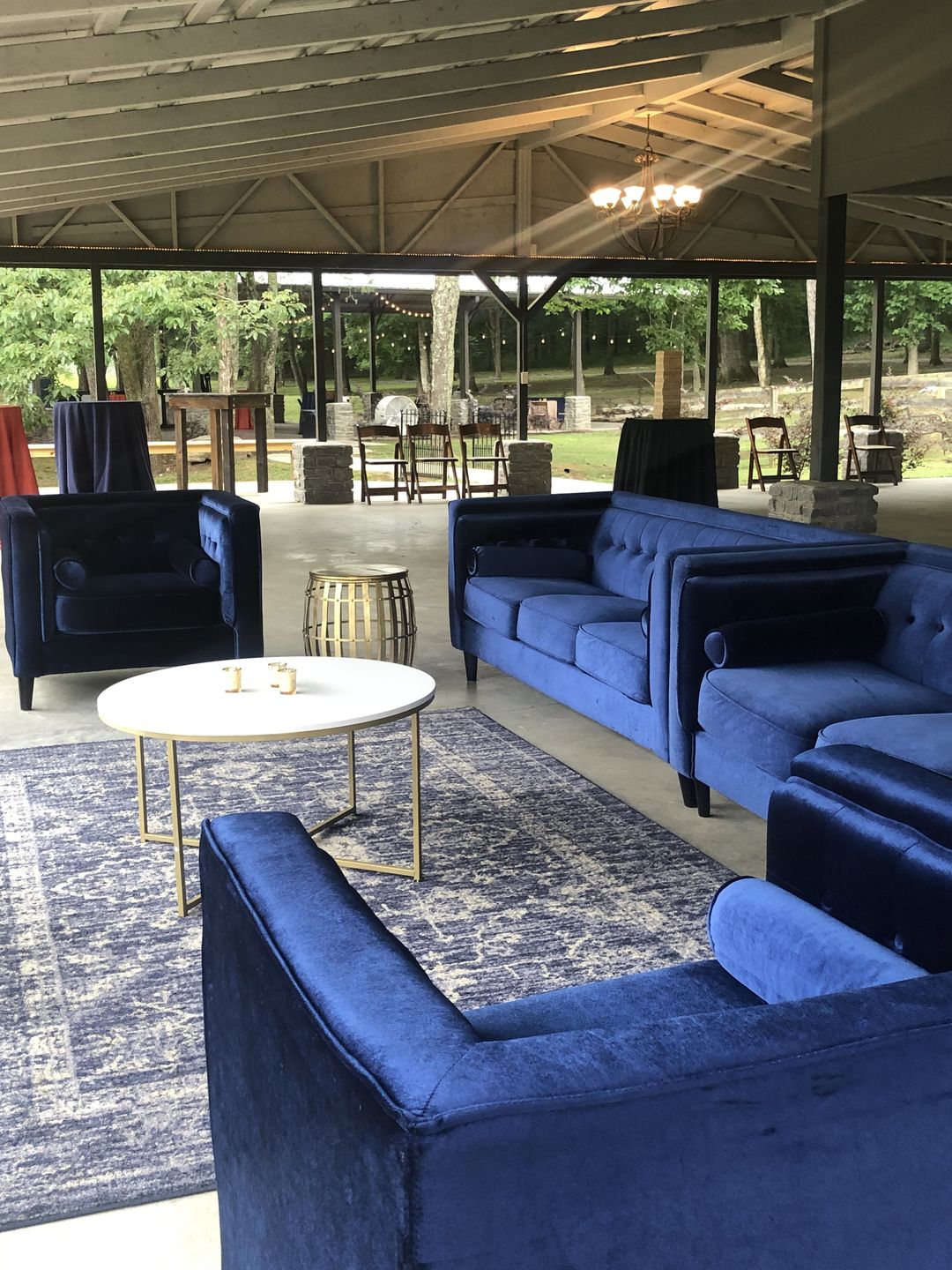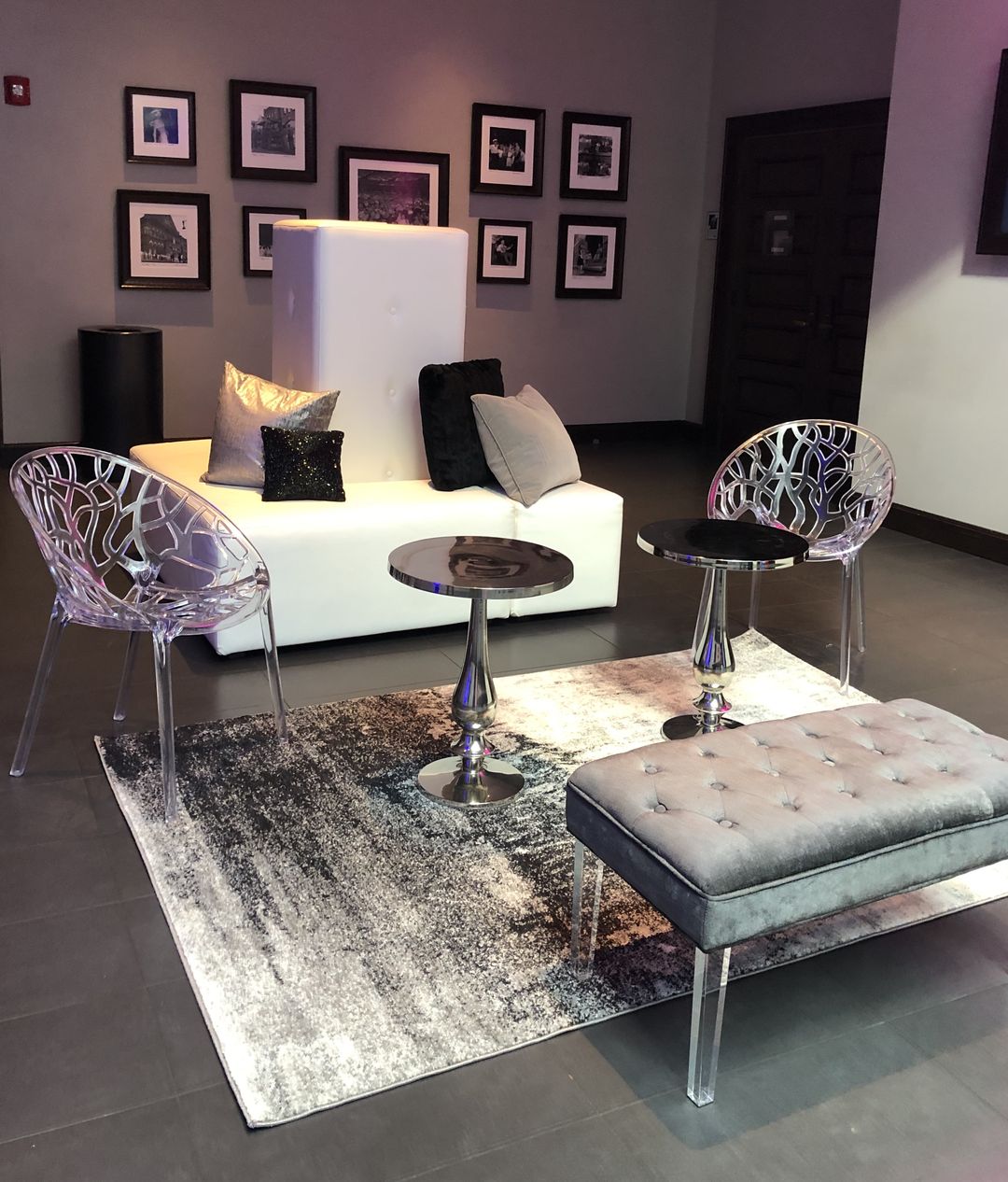 Classic Tents
Some people opt to host celebrations of life at home or in their backyard. Keeping this type of even close to home can make guests feel more connected or comfortable. For this type of event, we offer classic tents, available in a variety of packages to suit any guest count. For any of our services, our team is glad to offer contactless pick-up or set-up, too.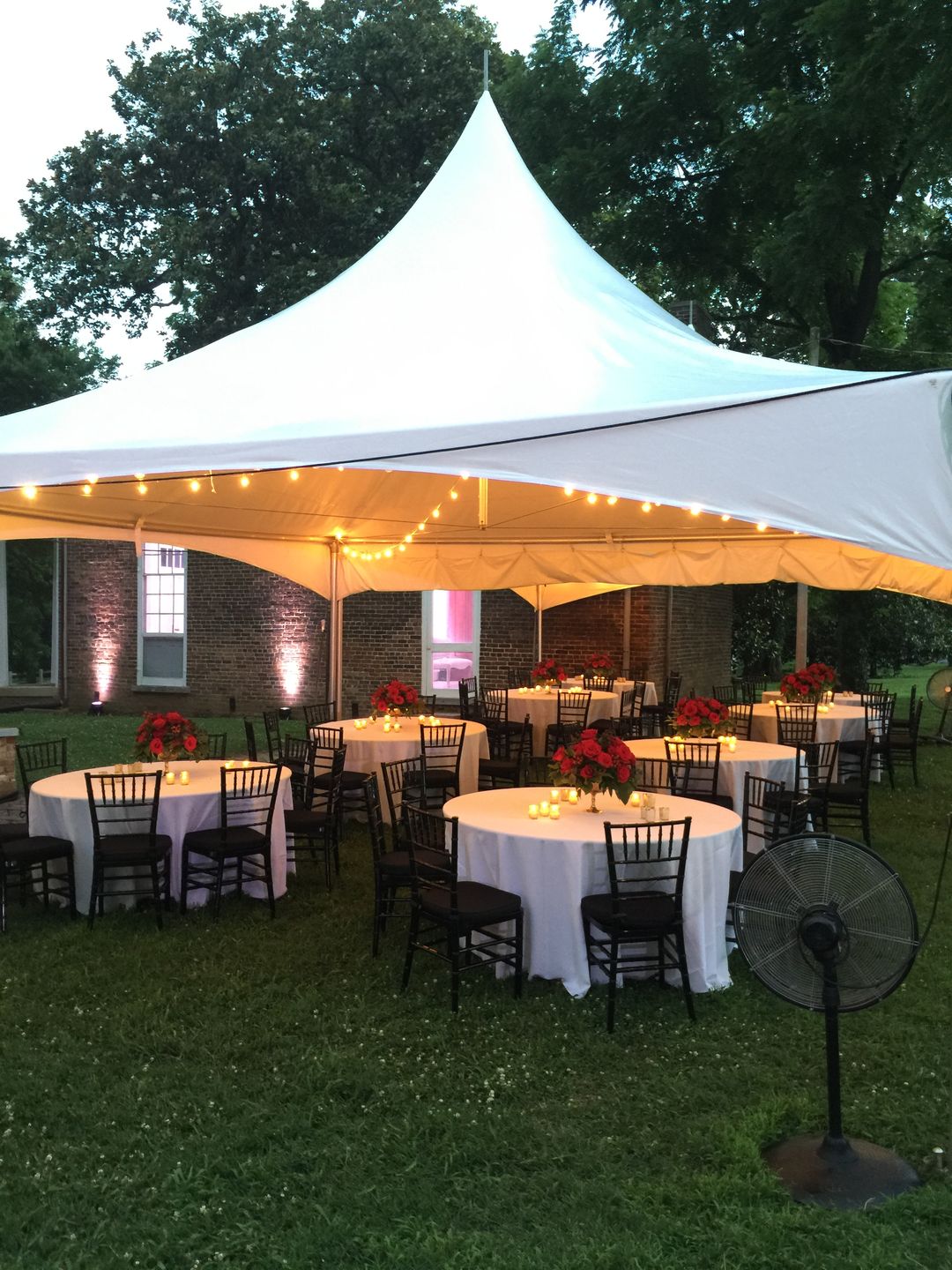 Personal Touches
Celebrate your loved ones' hobbies, interests, and passions with personalized touches throughout the event design. For the avid sports fan, consider our Harpeth Bar inset with the logo of their favorite team, like this one shown as a example below. Or feature linens in their team colors. These small elements make a big statement that makes your celebration of life personal and unique.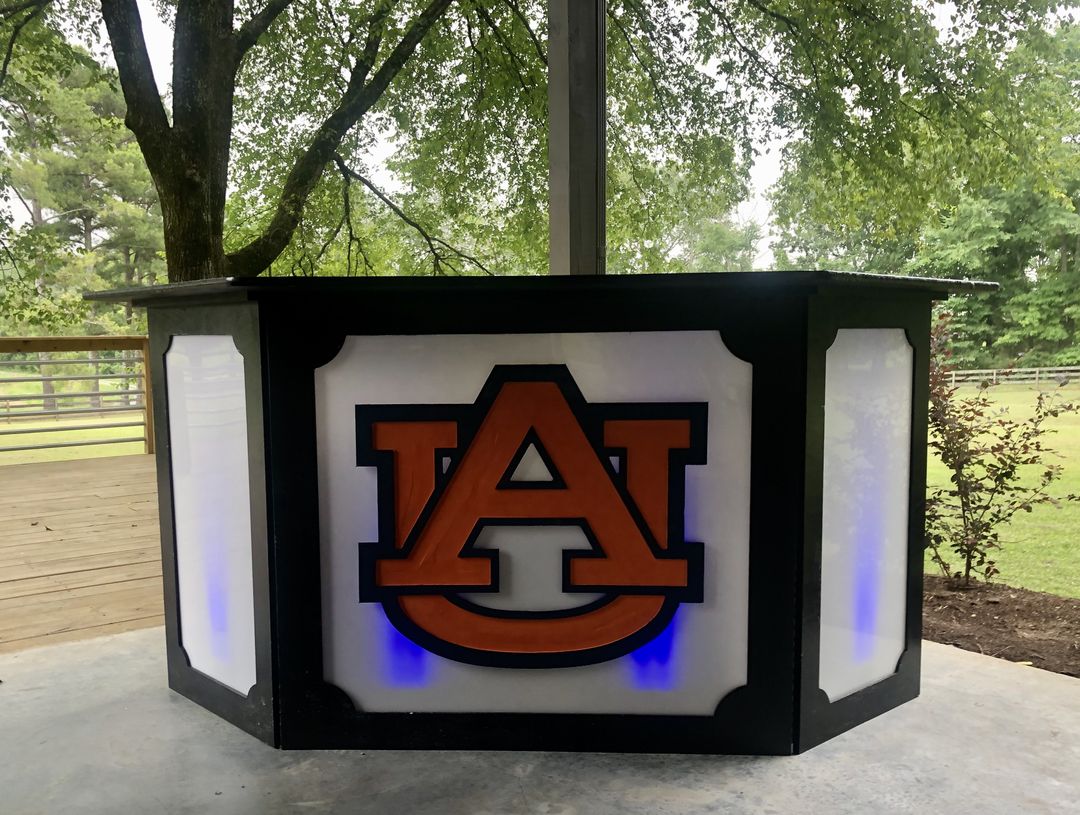 Need assistance planning a celebration of life party? Contact our team at info@southerneventsonline.com today. With thoughtful event and rental packages, our team is here to support & guide you through planning and organizing a meaningful and personal end of life celebration.
FEATURED RENTALS | bistro tables, lounge packages, Davis cylinder glasses, tabletop lanterns, tent packages, velvet linens, votive candles, cross-back chairs, folding chairs,
SEE MORE LIKE THIS