18

Feb

Urban Desert Styled Shoot at ACME Feed & Seed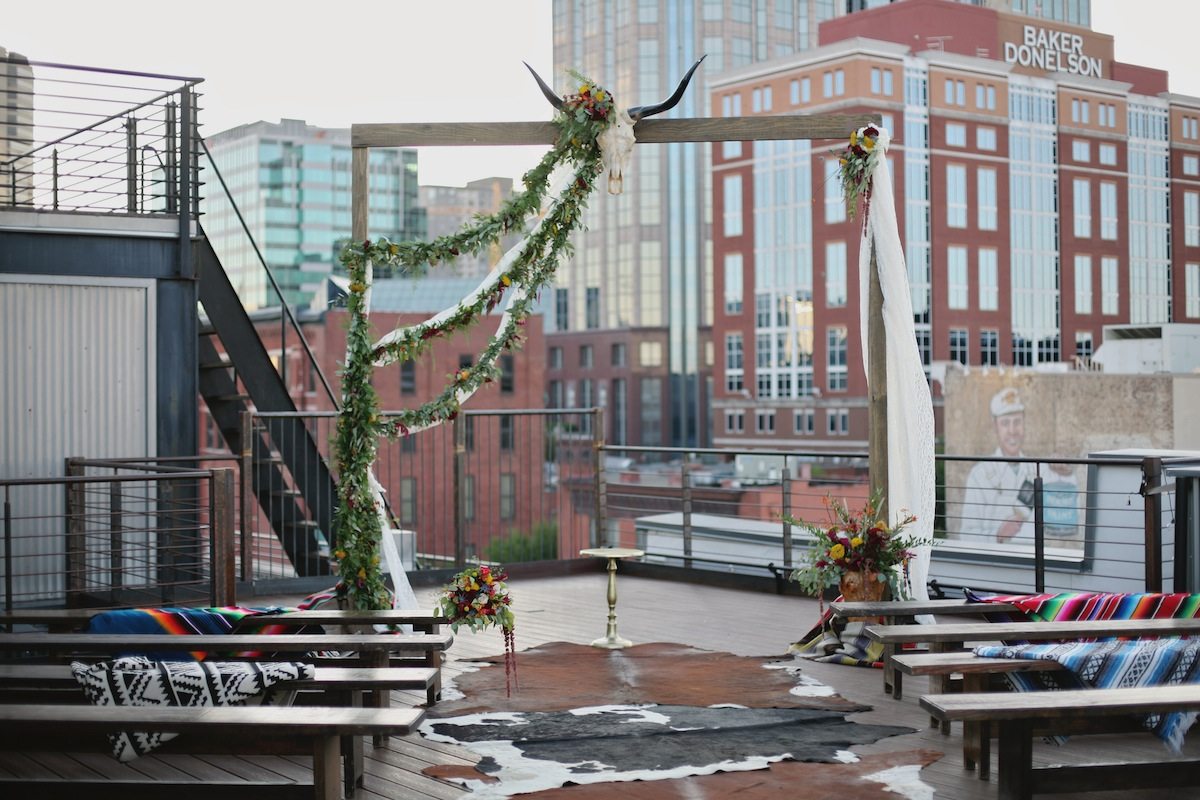 Finally! We're so excited to share a full recap of our gorgeous Urban Desert styled shoot at Acme Feed & Seed. In case you missed our Inspiration Board post last week, this shoot was inspired by the southwest. We mixed some of our most popular pieces (like our Fruitwood Farm Tables and Crossback Chairs) with some hidden gems in our Vintage Prop Shoppe (like our Marrakesh Screen, Sylvia Buffet Table, Ramona Couch, and Marjorie Vintage Coffee Table), for an eclectic, urban style.
The styled shoot featured four setups: a lounge, ceremony, reception, and dessert display. The lounge matched patterned textiles and vintage furniture with more bold florals. For the tablescape we arranged the Fruitwood Farm Tables in a chevron pattern, with lace runners layered beneath the place settings. Deep turquoise napkins and stacks of vintage books added a pops of color. We worked with a team of talented vendors, including Bright Event Productions, Enchanted Florist, Designs in Paper and Dulce Desserts. Castilleja Nashville (located in Edgehill Village) donated vibrant accessories, like the serape blankets and rugs, to complete the look! It was a true oasis of color and texture.
The styled shoot also turned into a surprise proposal for our model couple, Magen and Lyndi. When we invited them to model for the shoot, Magen asked if she could use the day as an opportunity to pop the question to her girlfriend Lyndi. Through skillful coordination and lots of secret-keeping, the plan was a success! The two got engaged between photo sessions on the Acme rooftop, surrounded by their friends and family. Such a sweet moment! You can see photos of the proposal in our feature on 100 Layer Cake.
Thanks to all our "friendors" who made this styled shoot such a beautiful success, especially Photographix for these gorgeous images.
There's more gorgeousness where this came from! Contact us at info@southerneventsonline.com; we'll help bring your vision for bold, unique wedding style to life.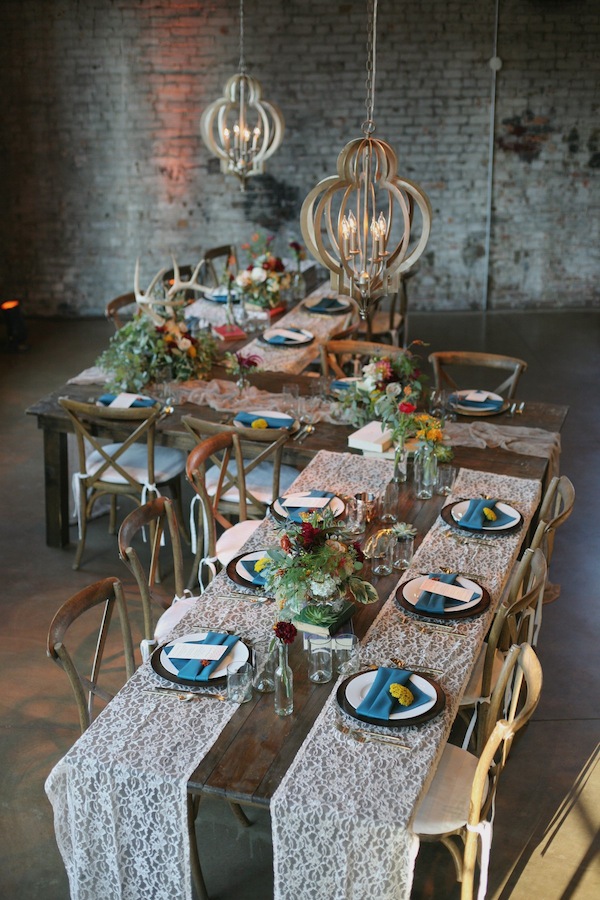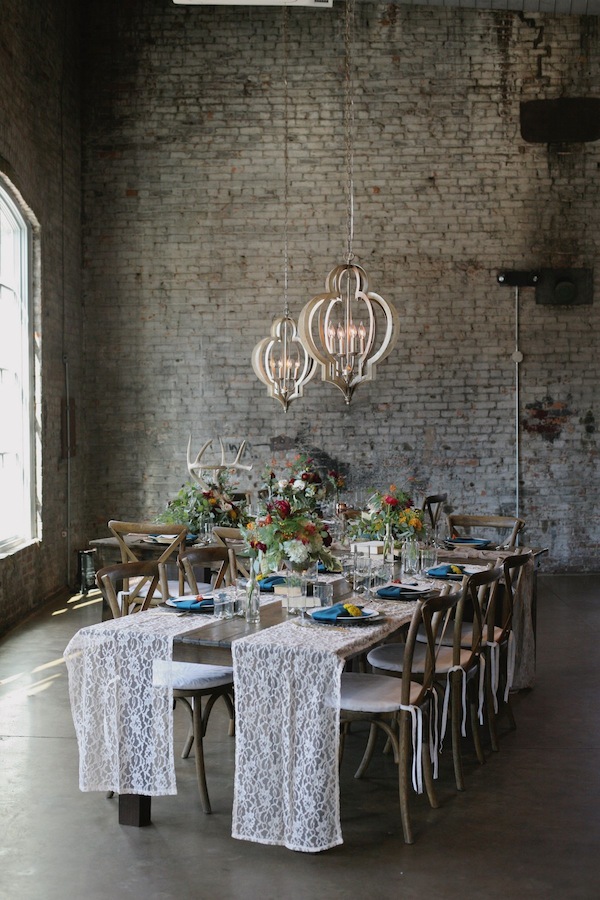 FEATURED RENTALS | Fruitwood Farm Tables, Crossback Chairs, Marrakesh Screen, Sylvia Buffet Table, Ramona Couch, Marjorie Vintage Coffee Table, Fruitwood Farm Tables
SEE MORE LIKE THIS