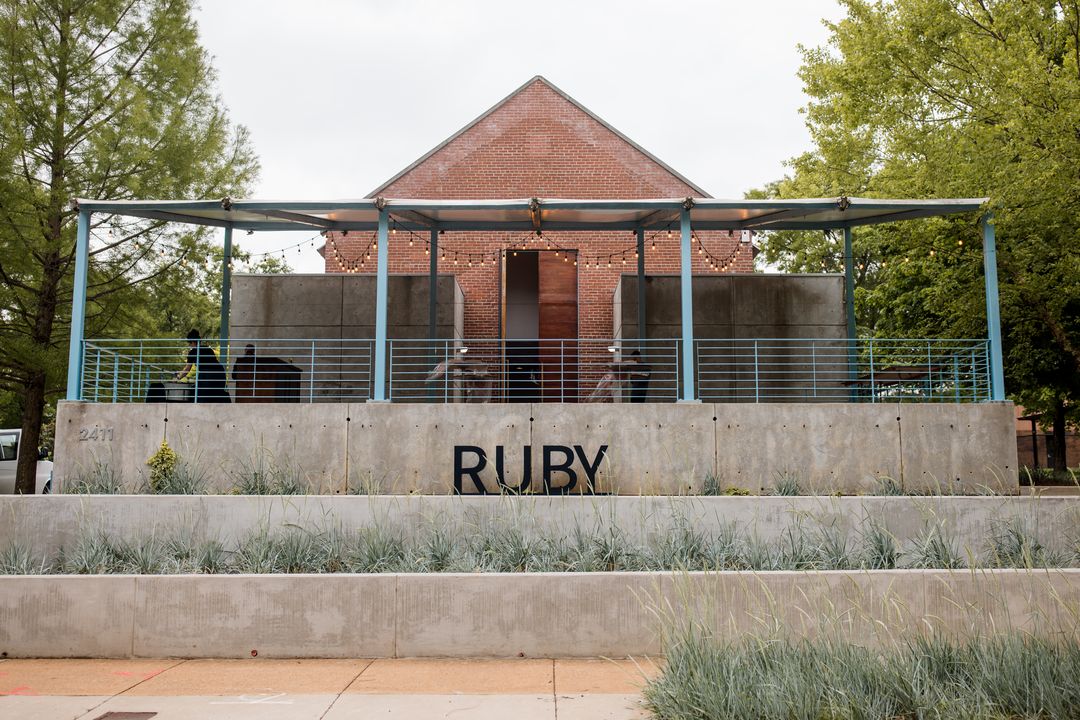 Nashville's gem of an event and wedding venue, The Ruby lives up to its name. Beautiful in her simplicity yet modern for her age, the urban chic event space is a timeless backdrop for a wedding. The vintage space was rejuvenated specifically for social gatherings, featuring modern amenities and industrial details. To help you determine whether this venue aligns with your grand vision, we're sharing a few ideas for hosting a wedding at The Ruby, featuring our stylish event rentals.
The Hall
With a vaulted wood ceiling and plaster walls, the Hall is both historic yet contemporary, expansive yet intimate. Doors that access the courtyards with the park beyond fill the space with natural light, creating a bright and cozy glow. The vast room is incredibly versatile, allowing couples to use the space as desired to bring their vision to life. Create elegant rows with our Black Resin Folding Chairs, the aisle lined with layered rugs, vintage and cowhide. For a more romantic look, feature our Davis Glass Cylinders with candles. As for a backdrop, the white textured walls will complement any style of decor, from a floral arch to greenery or signage.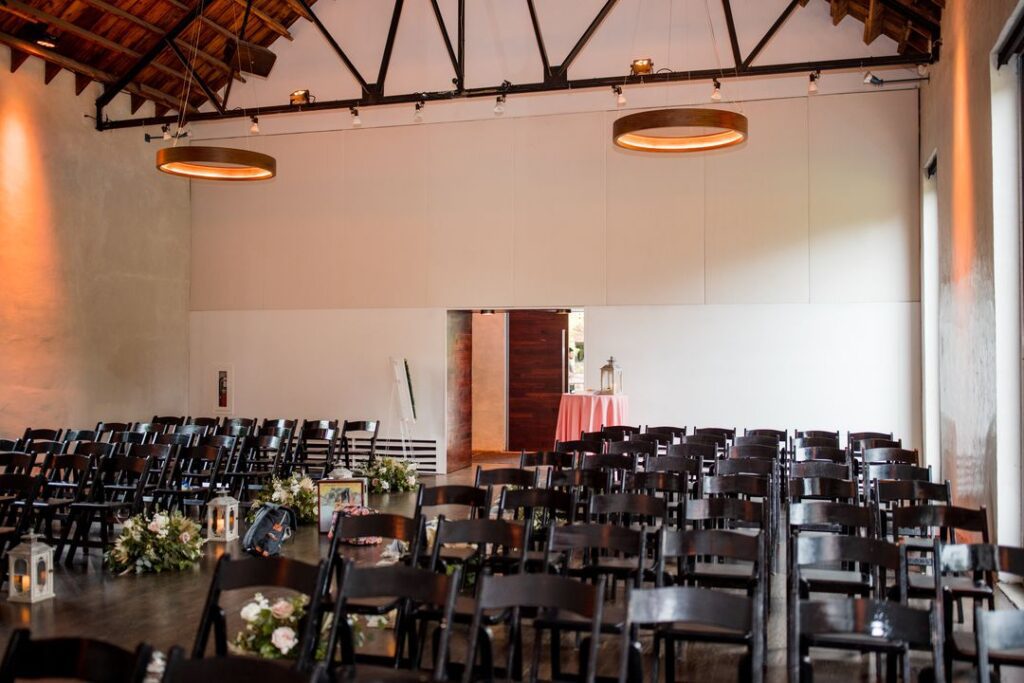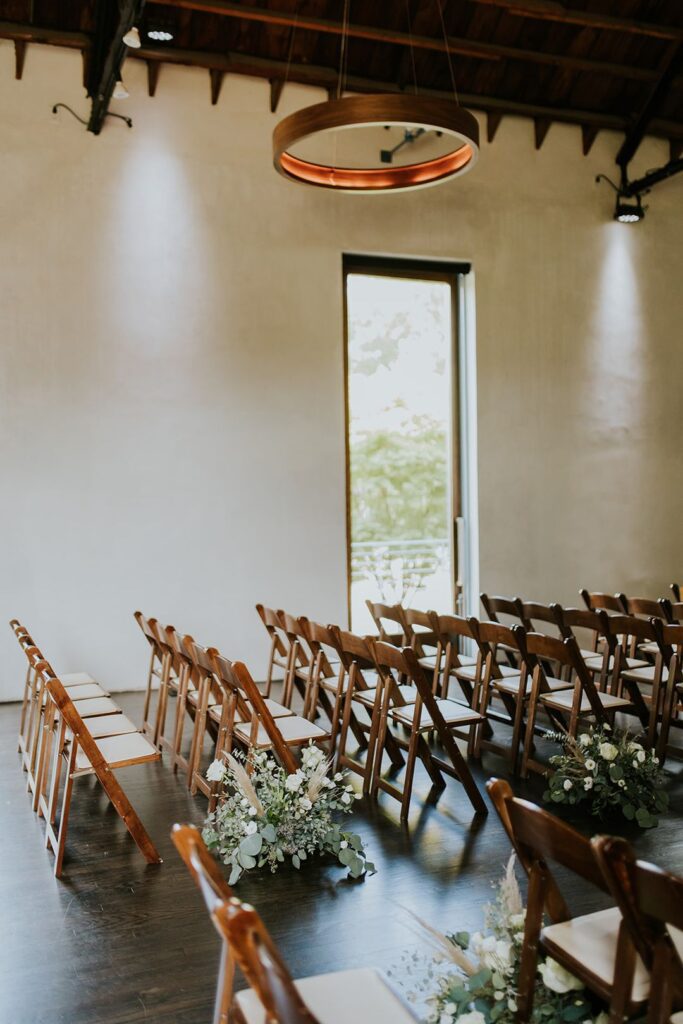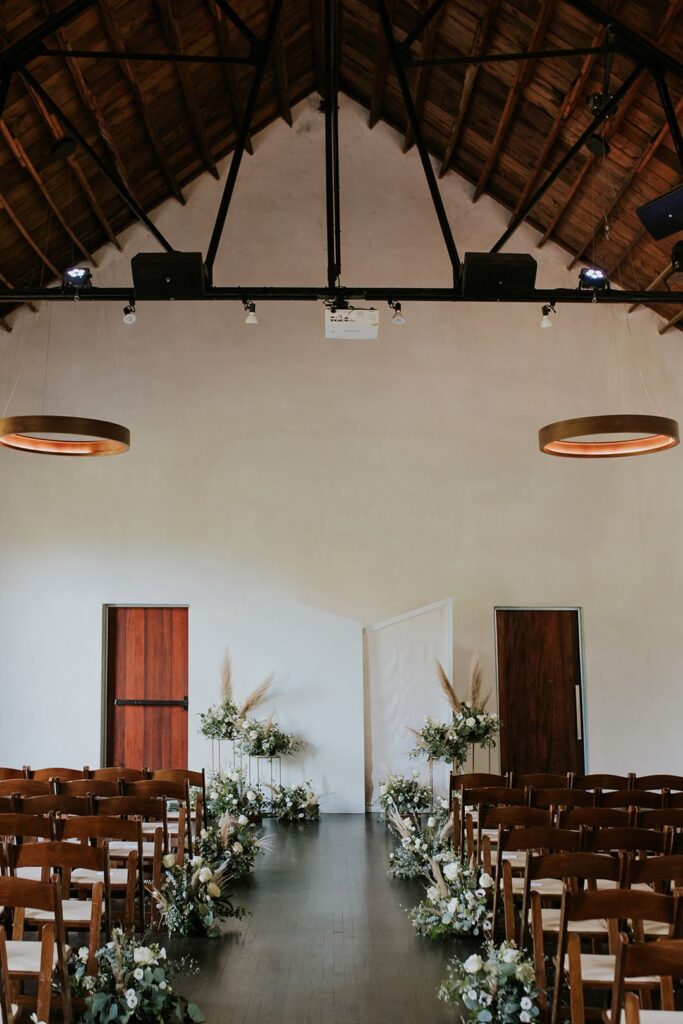 Treehouse Courtyard
Elevated and enclosed by the surrounding trees, the Treehouse Courtyard greets guests when they enter. This space serves as a gorgeous setting for a cocktail hour. Here you can set up a variety of bistro tables, decorated with our luxe linens, as well as lounge areas. Our Bennett Leather Sofa, paired with the Rivet Accent Tables and a set of Gloria Velvet Arm Chairs, are the perfect choice for the urban chic event space. Guests will enjoy views of Dragon Park, including the facade and its towering 15-foot doors. Here you might also feature one of our Boxwood Walls, customized for your guests to use as a photo backdrop. Or, set up with our Fruitwood Champagne Shelves, featuring glasses full of bubbly! The space is covered for sun and rain, and walled in the wintertime for year-round use.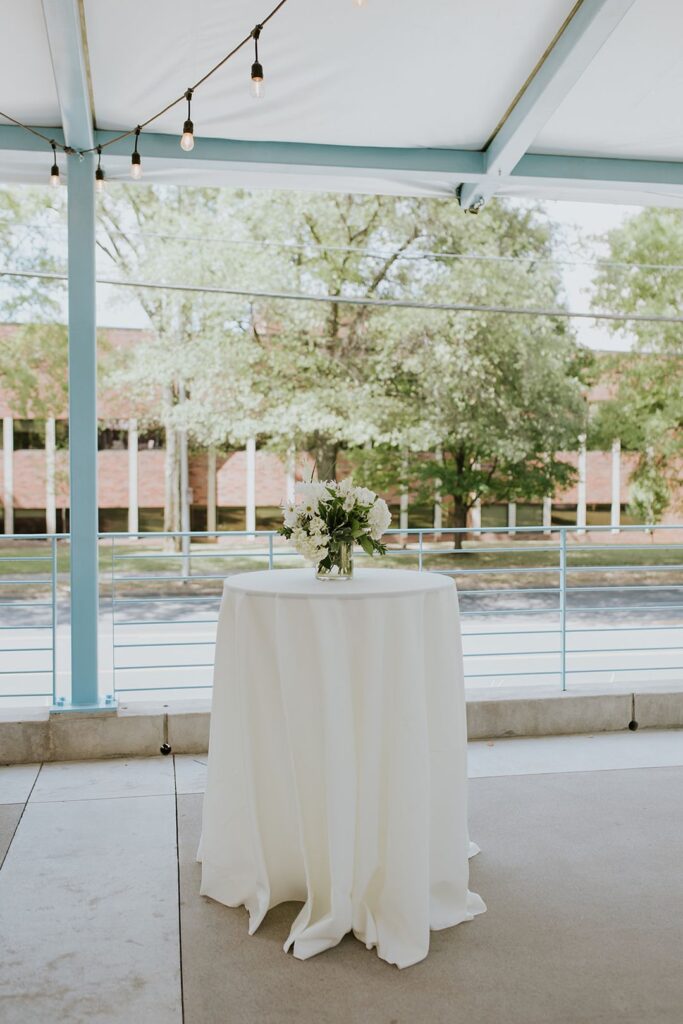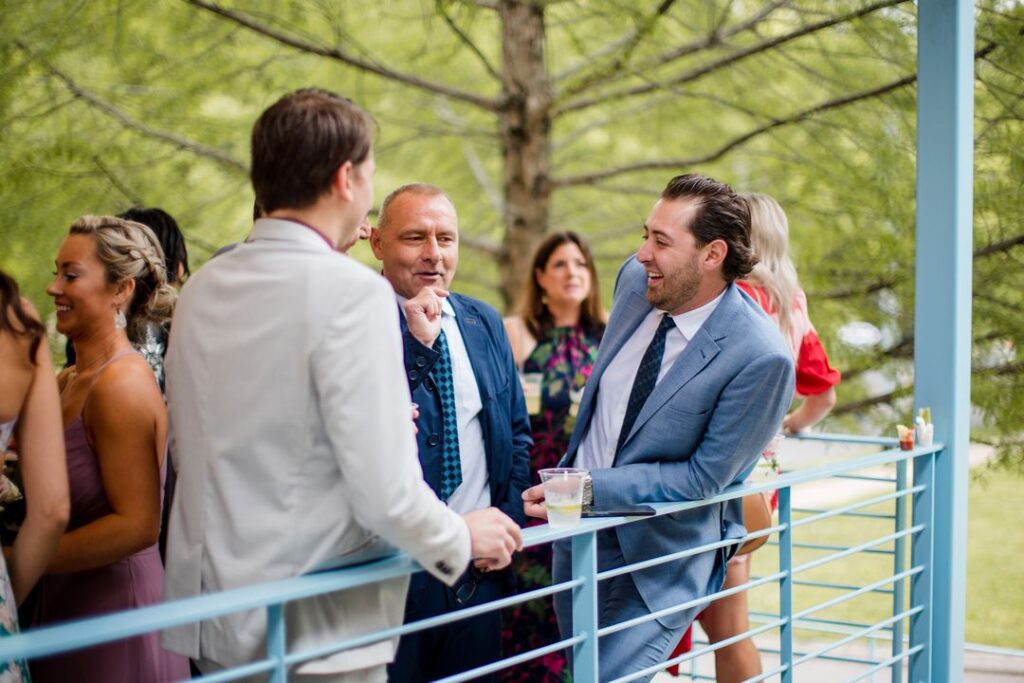 The Park Courtyard
Fitting to its name, The Park Courtyard is surrounded by the park on all sides – making it a popular space for wedding party photos and bridal portraits. From the brick exterior, towering doors and light blue railing, these details make for trendy urban images, fitting for a frame. During spring and summer, as well as warm fall days, guests are drawn out by the light drifting through towering maples and tall grasses. It is a great transitional location for food stations or food trucks, and bars. Depending on your event theme, both our Franklin Black Wood Bar and Whiskey Barrel Galvanized Bar would look stunning. Just don't forget to grab a selection of equally impressive glassware! Or expand your social areas by adding another lounge set with appetizers displayed on any of our stylish serving pieces.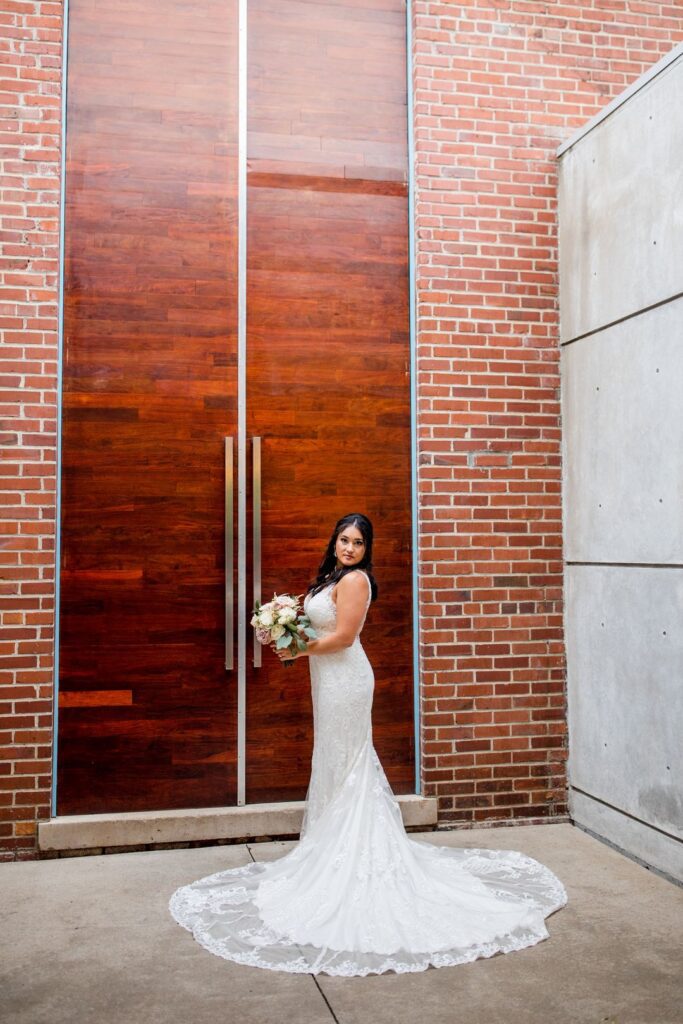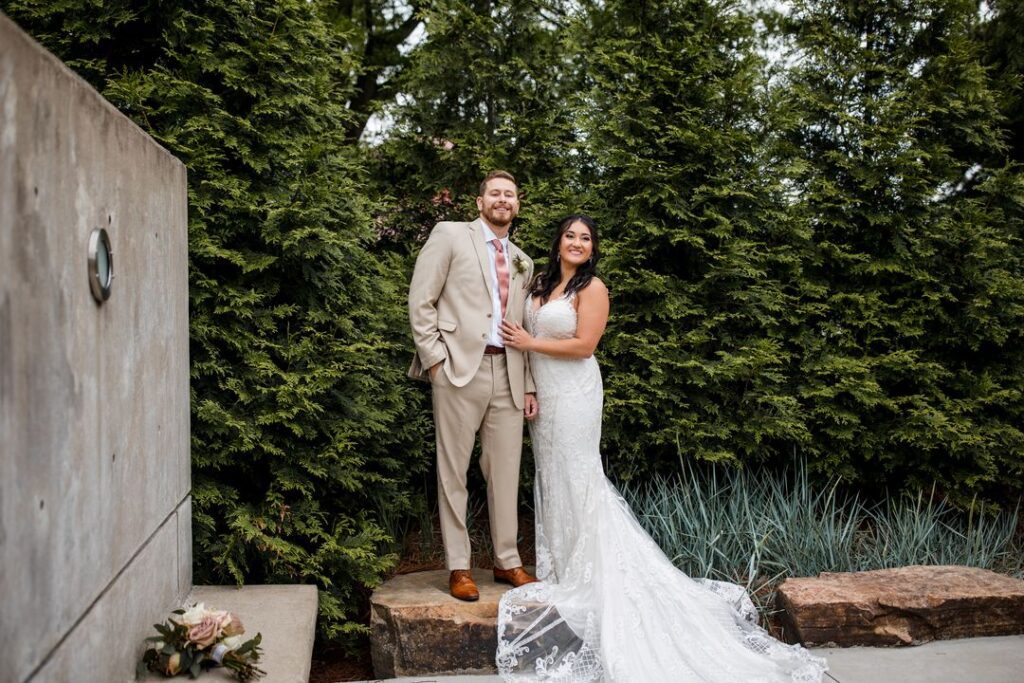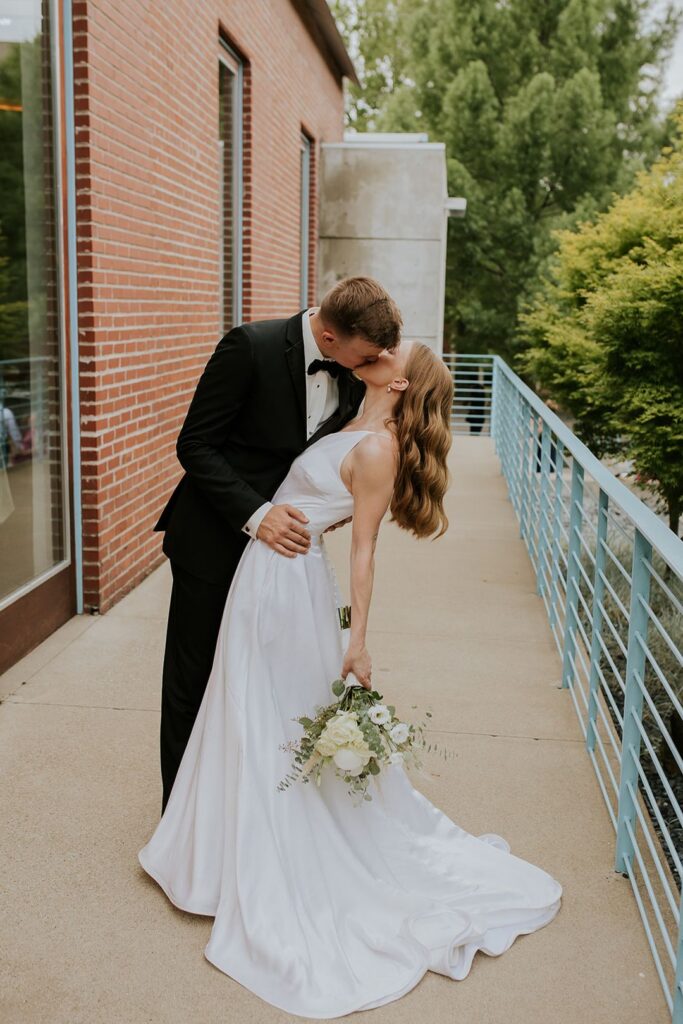 Host an Elegant Indoor Reception
Following a quick flip, the white plastered Hall is an equally stunning setting for an intimate wedding reception. As the sun dims, the room lights up with soft overhead chandeliers and downlights. Meanwhile, there is enough floor space for up to 130 of your loved ones. Create a unique set up, featuring a mix of round and banquet tables. including our Fruitwood Farm Tables. It beautifully complements the wood ceiling, while our Black Resin Folding Chairs provide some contrast. If you prefer a more modern look, consider our Ghost Acrylic Arm Chairs. As far as place settings, the options are endless! We, however, are partial to neutral servingware with a subtle pop of color. Like our Earthen Alabaster China and a Fern Velvet Napkin. And should you choose to feature a dance floor, we recommend our Black or White Dance Floor.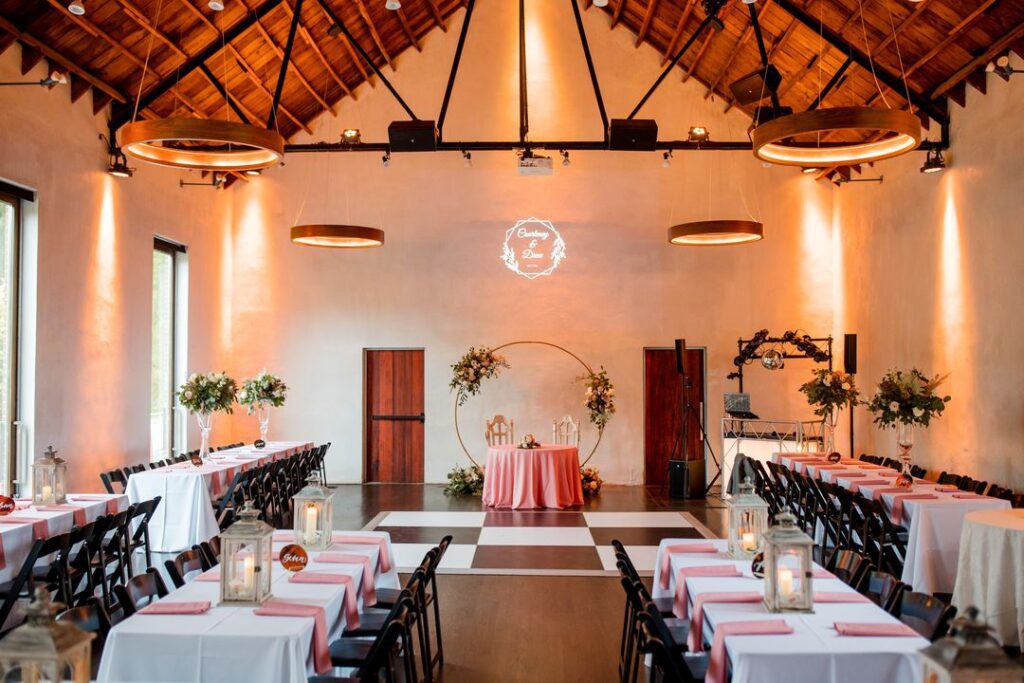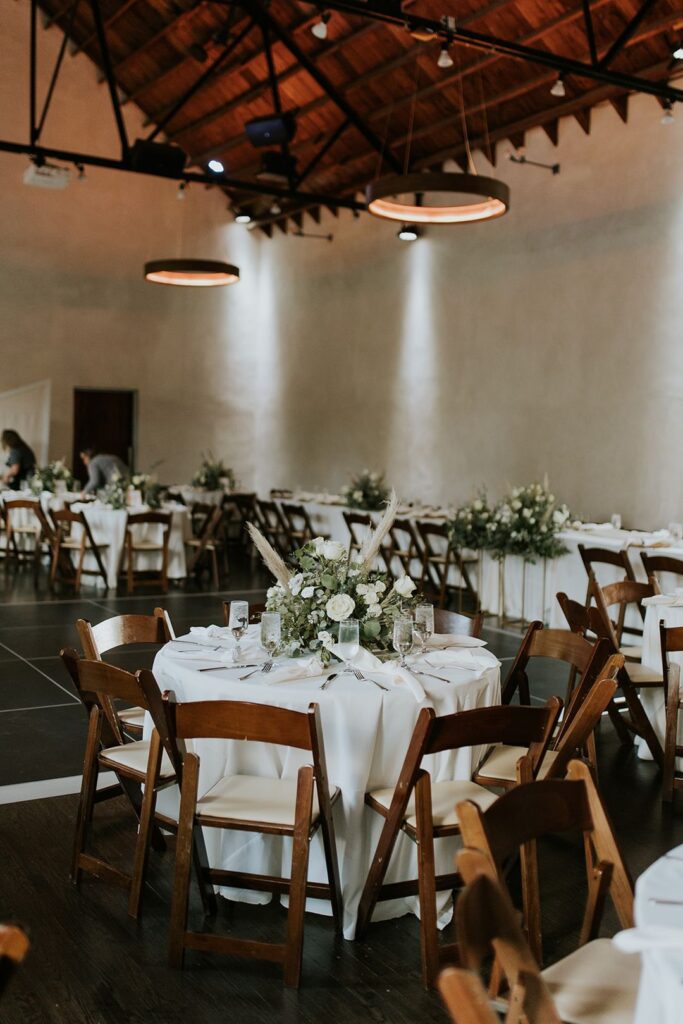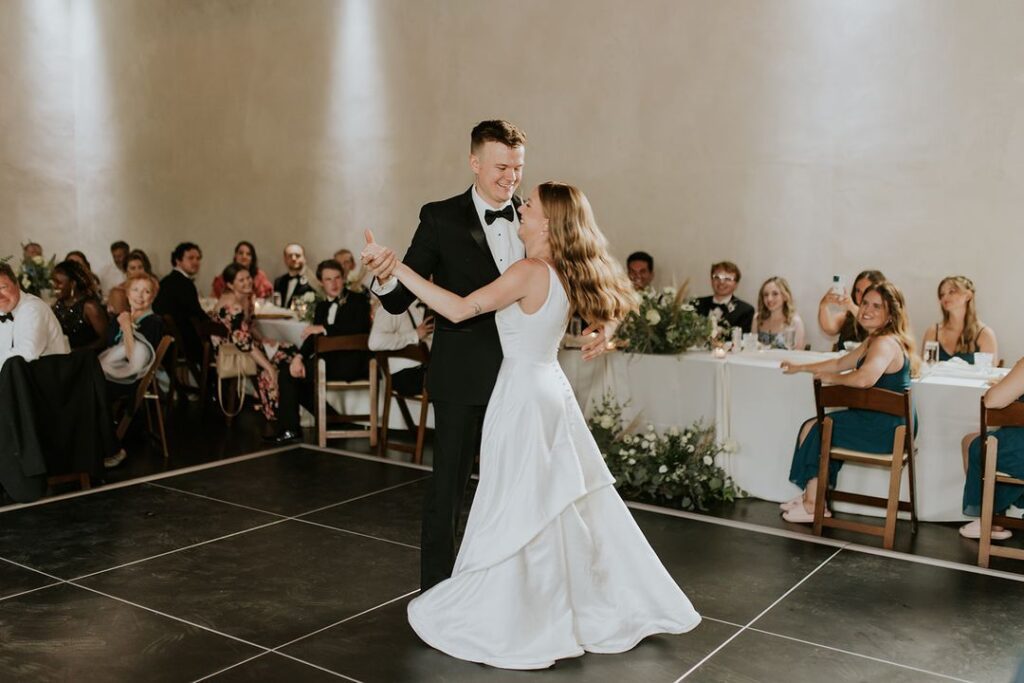 Ready to plan your wedding at The Ruby in Nashville? Contact our team at info@southerneventsonline.com for help recreating this elegant urban wedding. Or, for help bringing your unique vision to life!
TAGS | Nashville Event Venue, The Ruby, Wedding Ceremonies, cocktail hour, nashville venue, wedding reception
FEATURED RENTALS | Black Resin Folding CHairs, rugs, Davis Glass Cylinders, Bennett Leather Sofa, Rivet Accent Table, luxe Linens, Gloria Velvet Arm Chairs, Boxwood Walls, Fruitwood Farm Tables, Ghost Acrylic Arm Chairs, Earthen Alabaster China, Fern Velvet Napkins,Fruitwood Champagne Shelves, Franklin Black Wood Bar, Whiskey Barrel Galvanized Bar, glassware, serving pieces,
---
20

Jan

On Trend, Southern Events Products, Trends and Inspiration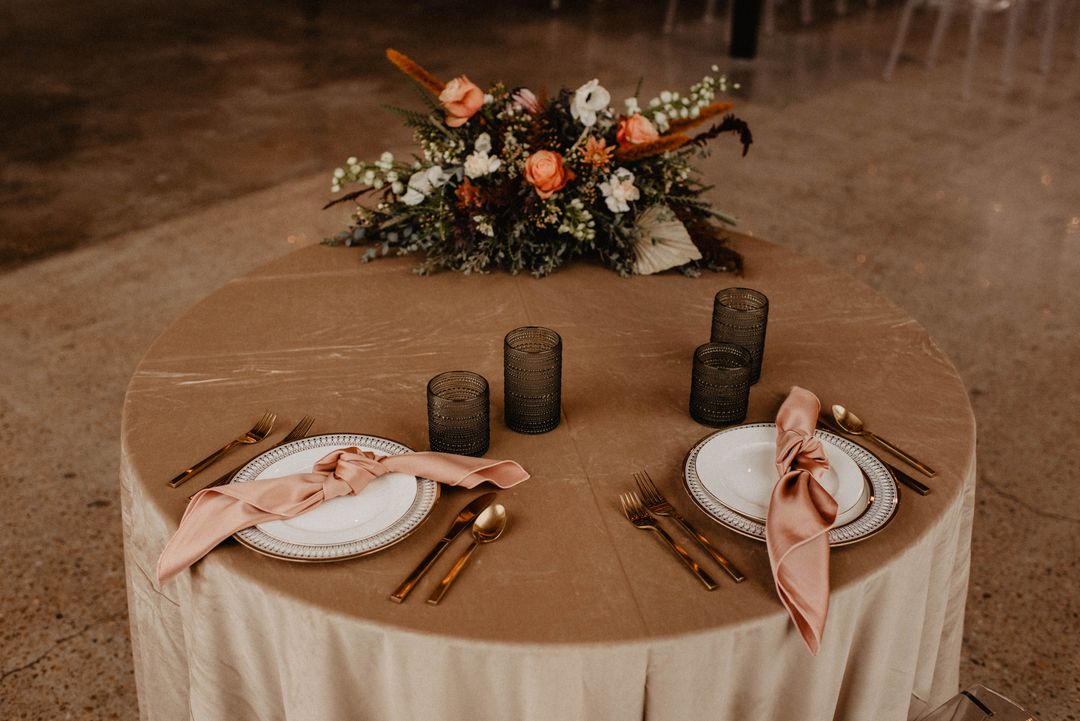 On the day of your wedding you want to stay front and center, including at the reception. And with a gorgeous sweetheart table, you can! Designed to ensure you stand out in the crowd, a sweetheart table must be stylish yet comfortable, plus picture-perfect. Get inspired by these on-trend sweetheart table ideas, with options for your wedding style and theme.
Trendy Tables & Linens
To create the base of your sweetheart setup you'll need one of our beautiful tables. We offer a range of tables, rectangular and round, in different styles and finishes. For those who want a more minimal or rustic look, our classic farm tables are a great choice. But if you want to showcase some color, check out our huge selection of linens. Available in brilliant shades, unique patterns, and luxe materials, there is something for everyone. A few of our current favorites include Blush French Pleat, Moss Green Crush, and Gold Furrow.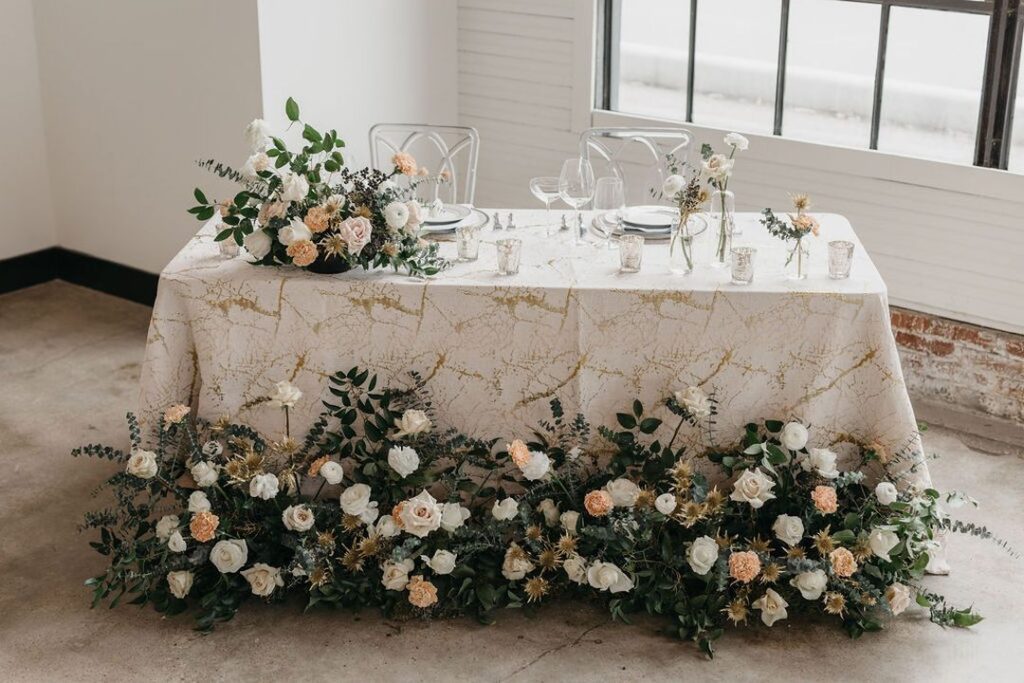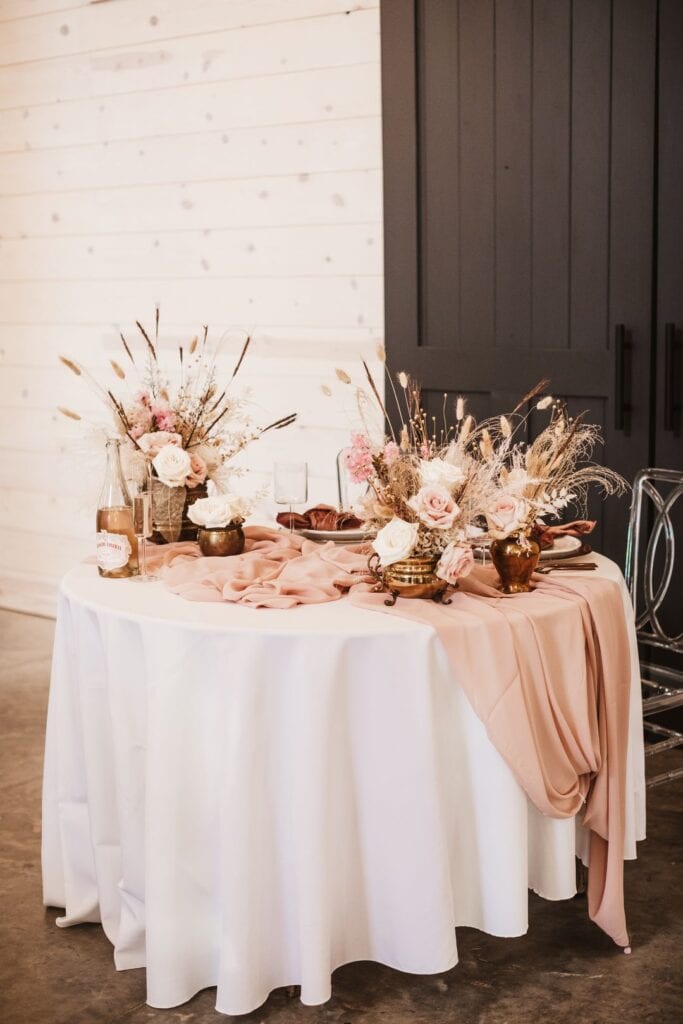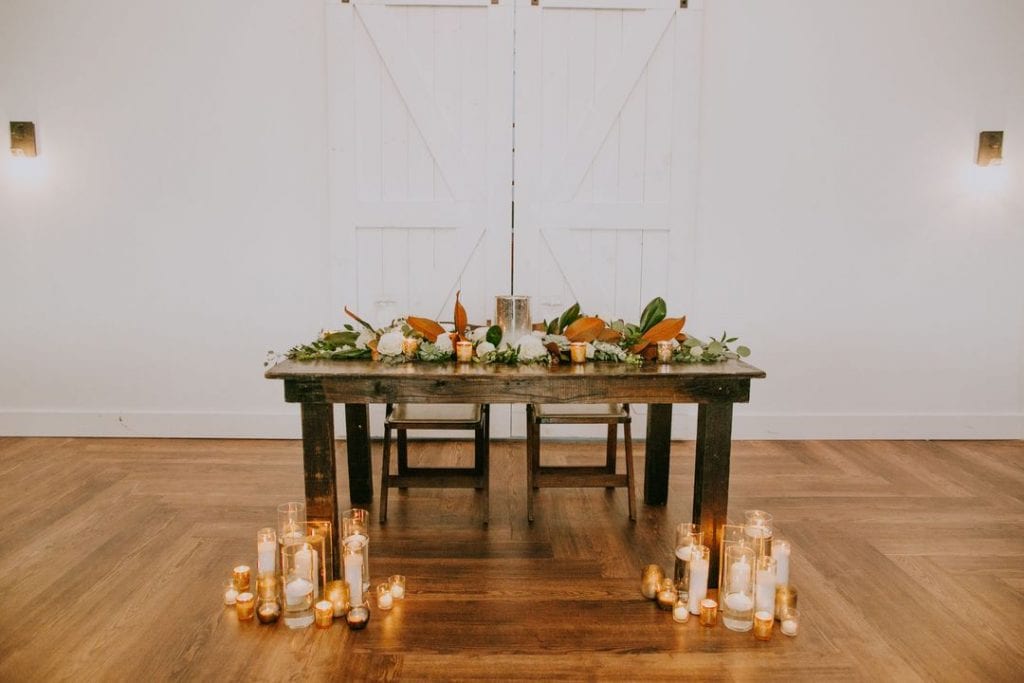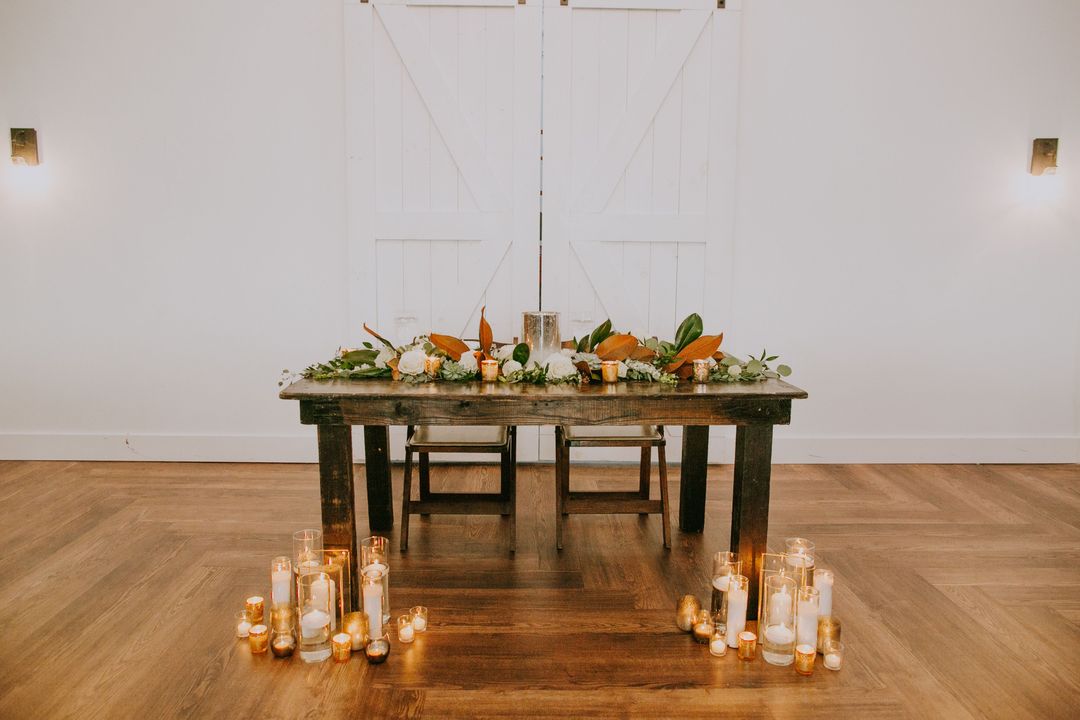 Sweetheart Table Place Settings
To complete your tablescape, you'll need serving ware! And while you are welcome to match the place settings at your guest tables, you can also create a completely unique setting. Start with one of our elegant chargers, preferably that contrasts the tabletop or linens. Followed by dinner plates, to contrast the charger. We're currently loving our Earthen china selection! The serving ware you choose should match your featured metallic accent. The most popular choices being our Gold Austin and Abby Flatware. Finally, consider adding a new color to your palette with a set of napkins!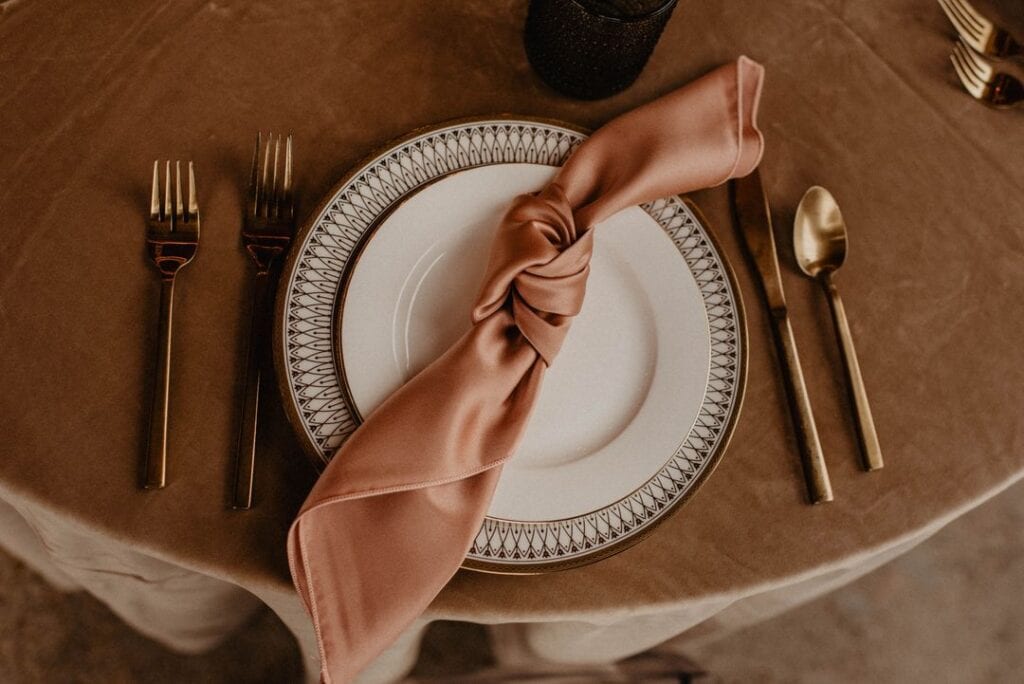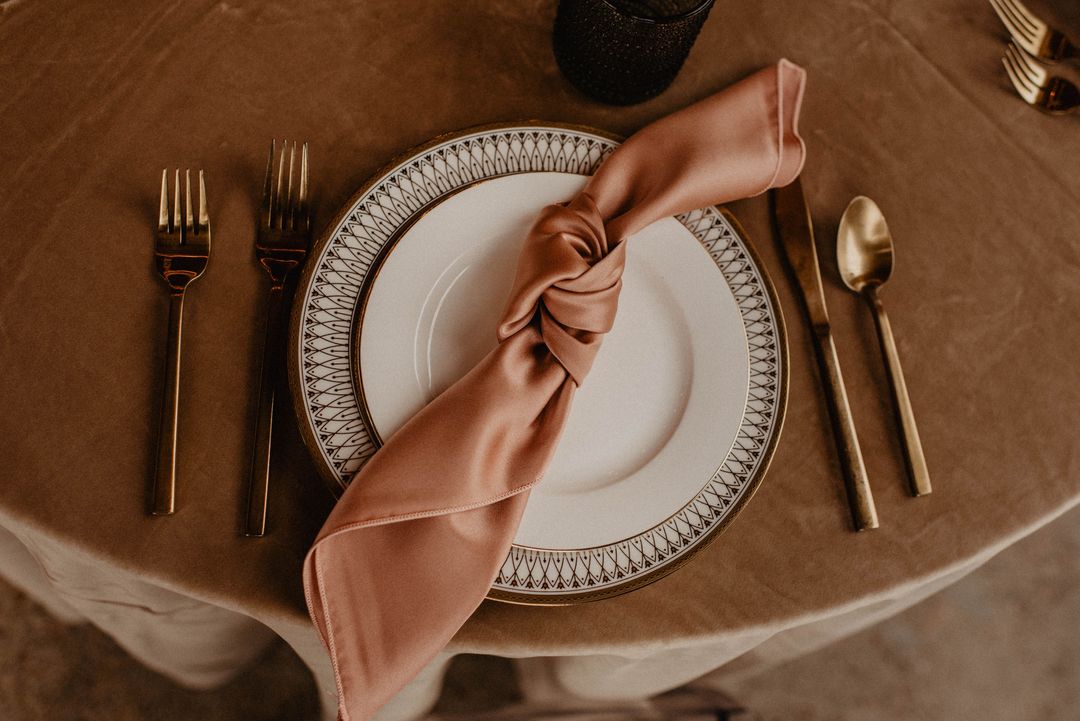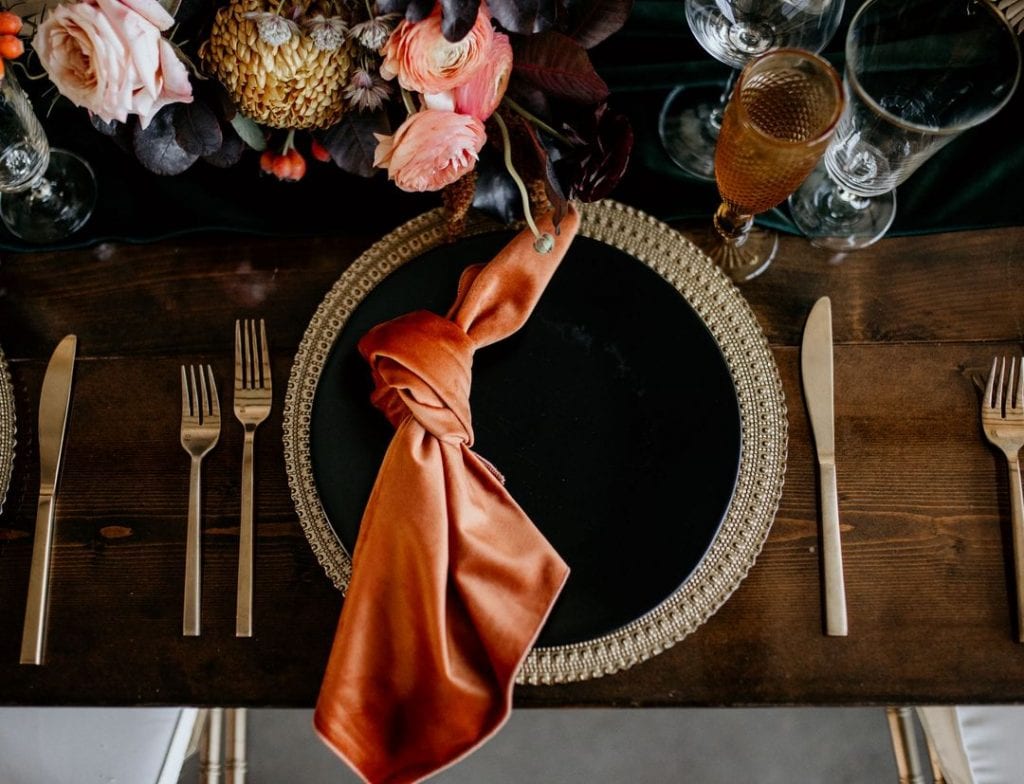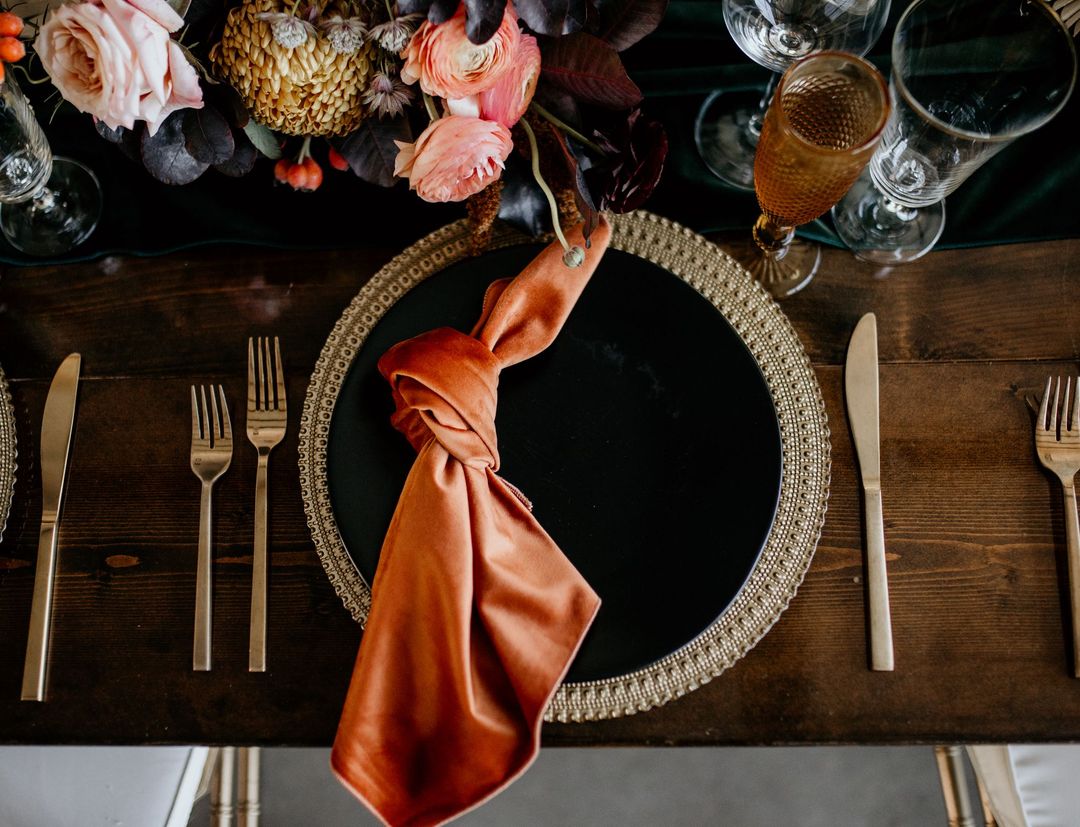 Statement Loveseats & Chairs
A popular design choice for a sweetheart table is statement seating. Usually a loveseat or unique chair, these pieces feature fun details that lend to your style or theme. Our loveseats are always a hit, including our Tabby Tufted Grey Linen Loveseat and Everly Sofa. Chic armchairs are equally popular, such as our Gloria Velvet or Saylor Navy Velvet Armchairs. If you prefer a more sleek but equally lux look, consider the Farrah Teal Velvet or Bamboo Armchair.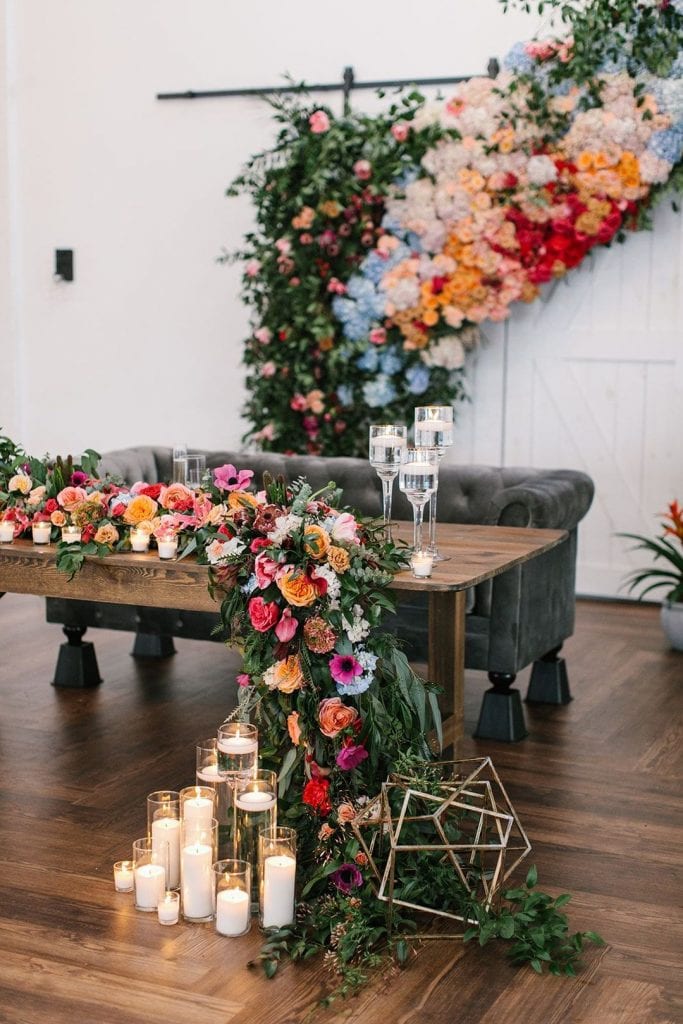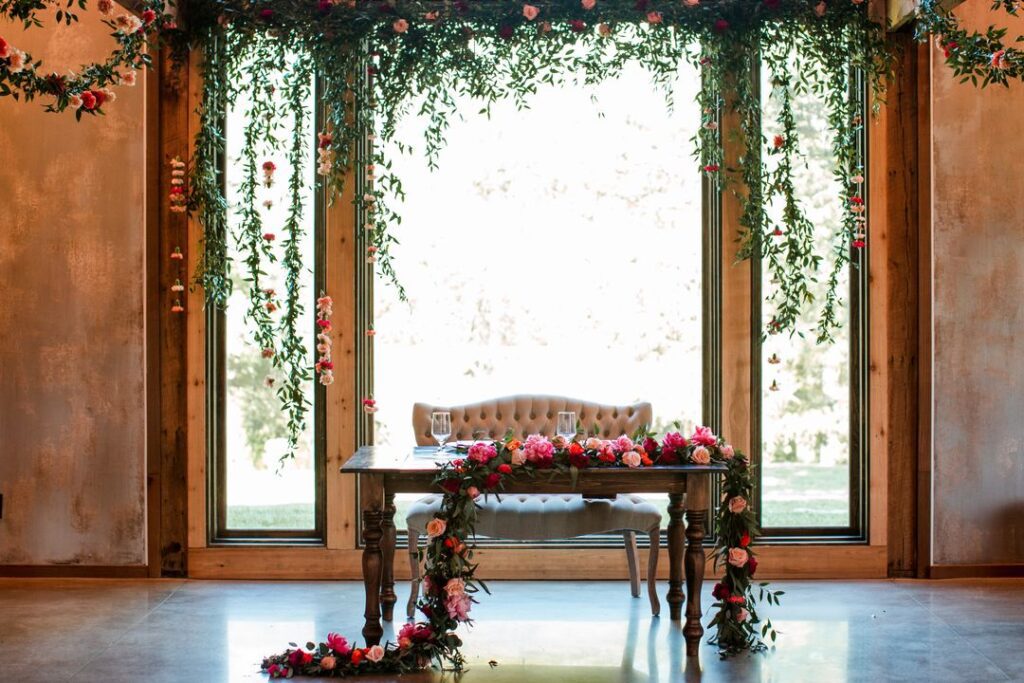 At Southern Events, we would love to help you create a one-of-a-kind sweetheart table! Reach out today, at info@southerneventsonline.com and let's start planning your wedding reception. Want more sweetheart table ideas? Level up your event design with our velvet party rentals!
TAGS | loveseats, statement chairs, sweetheart table ideas, sweetheart tables, wedding reception, wedding reception decor, wedding reception furniture, wedding reception ideas
FEATURED RENTALS |
---