15

Dec

Southern Events Products, Trends and Inspiration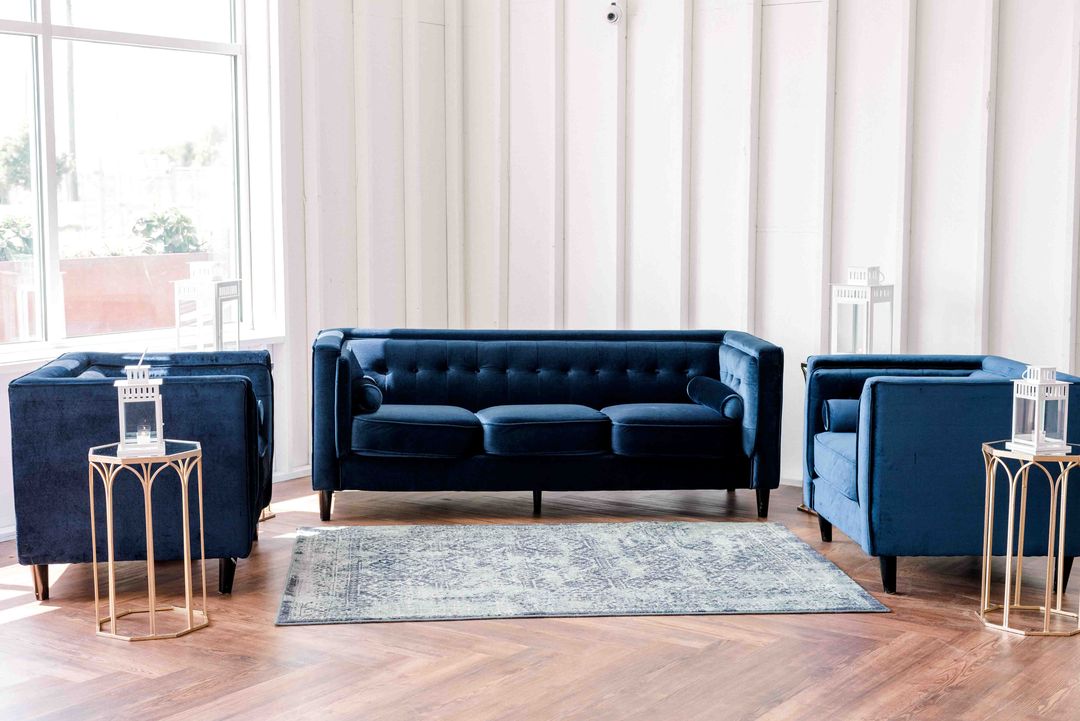 Winter may be in full swing, but that's no excuse to halt the jubilations! In fact, it's the perfect time to gather, to reap the warmth provided by the love of family and friends. To help you host a memorable get-together, Southern stocks a range of cozy event rentals that will encourage guests to sit, sip and soak it all in. Take a look at some of our favorite winter party rentals, from plush lounge furniture to luxe linens, perfect for hosting a cozy seasonally-inspired celebration.
Plush Velvet Lounge Areas
If there is one essential for a chilly winter party, it's a cozy lounge area – maybe two! Indoor or outdoor, your guests will want a plush place to sit back, relax, and mingle. Even more so if you have plans for a well-stocked bar. We offer a range of gorgeous furniture pieces that you can mix and match to create a stunning lounge. Our Fern Velvet Sofa or Henley Grey Velvet Tufted Sofa are elegant pieces, which can be paired with a set of loveseats or armchairs. Popular choices include our Gold Bamboo Arm Chair and White Eiffel Arm Chair, which offer a trendy modern retro look. Just don't forget to grab one of our beautiful rugs to frame the space and add a little extra warmth!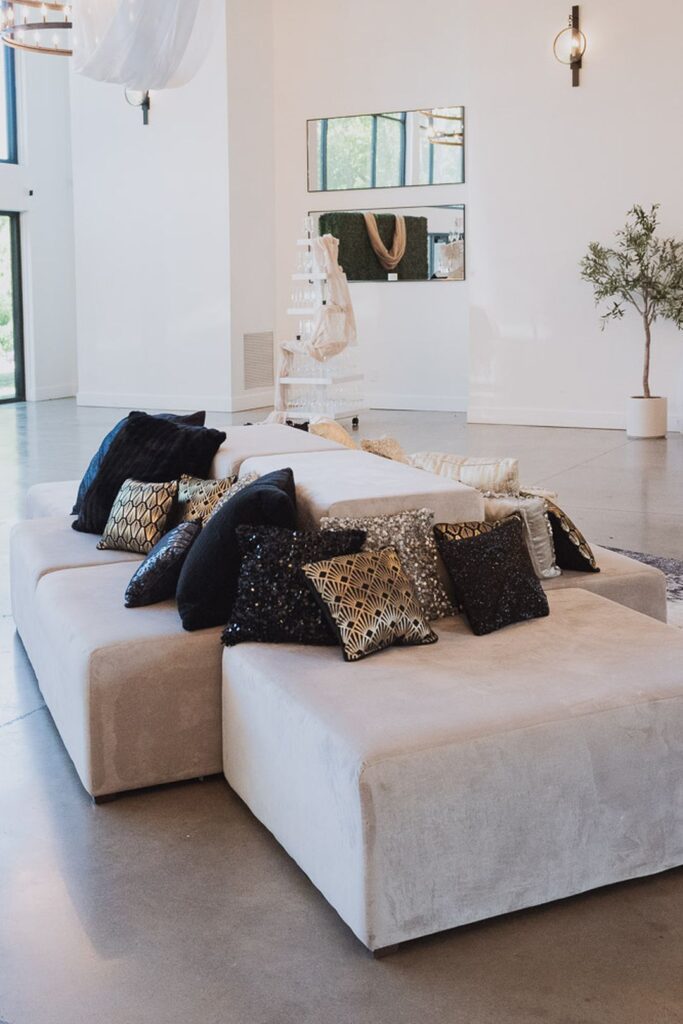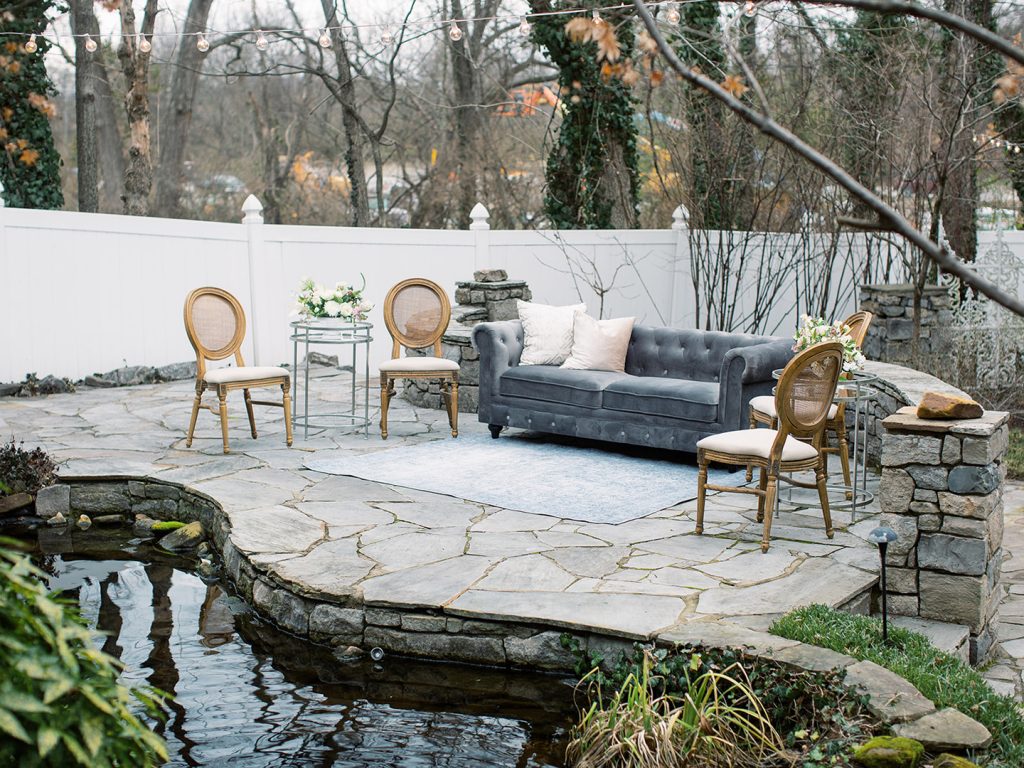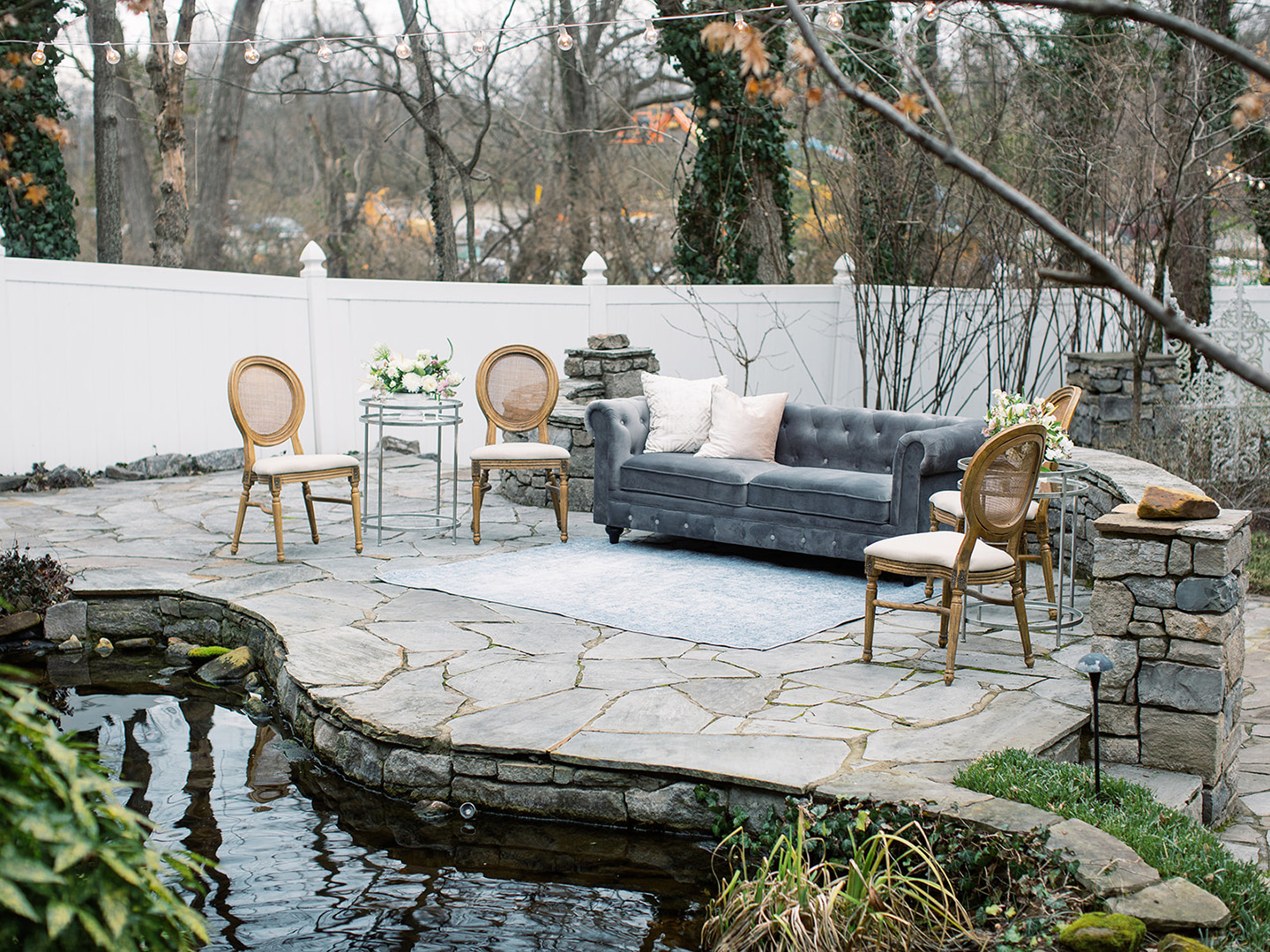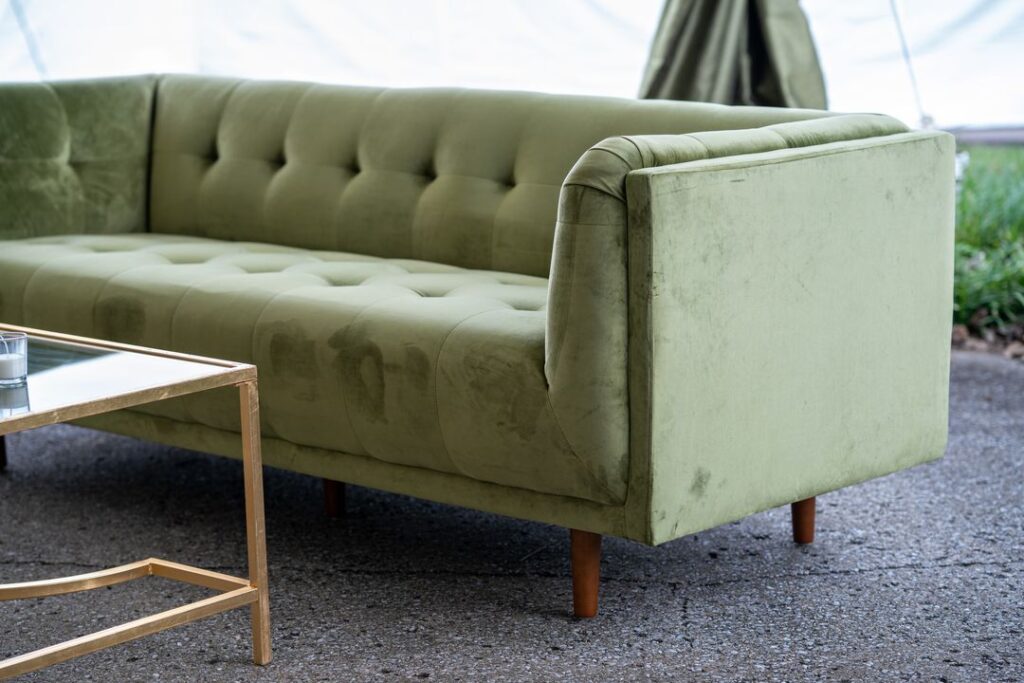 Metallic-Focused Holiday Tablescapes
When it comes to winter event tables, the most popular choice for serving ware are pieces that star metallic accents. Such as our Glass Charger with Gold Rim, Austin Gold Flatware, and Celia Gold Rim Glassware. To help warm up your table and create a more welcoming or cozy look, we recommend adding in a splash of colors and textures. Start with elegant linens in a warm color, like Moss Green Crush or Havana Ecru. Velvet napkins are an easy way to add a fun pop of color, as well as a soft texture. Opt for our elegant White Etched Velvet or a brilliant Navy Blue. If your plates or serving ware feature metallics, sub traditional glassware for colored tumblers or water goblets.
Struggling to create the perfect winter tablescape? Our team would love to help you! Or, take a look at our Holiday Boxes – Luxe Chalet and Silver Soiree are both beautiful cozy options.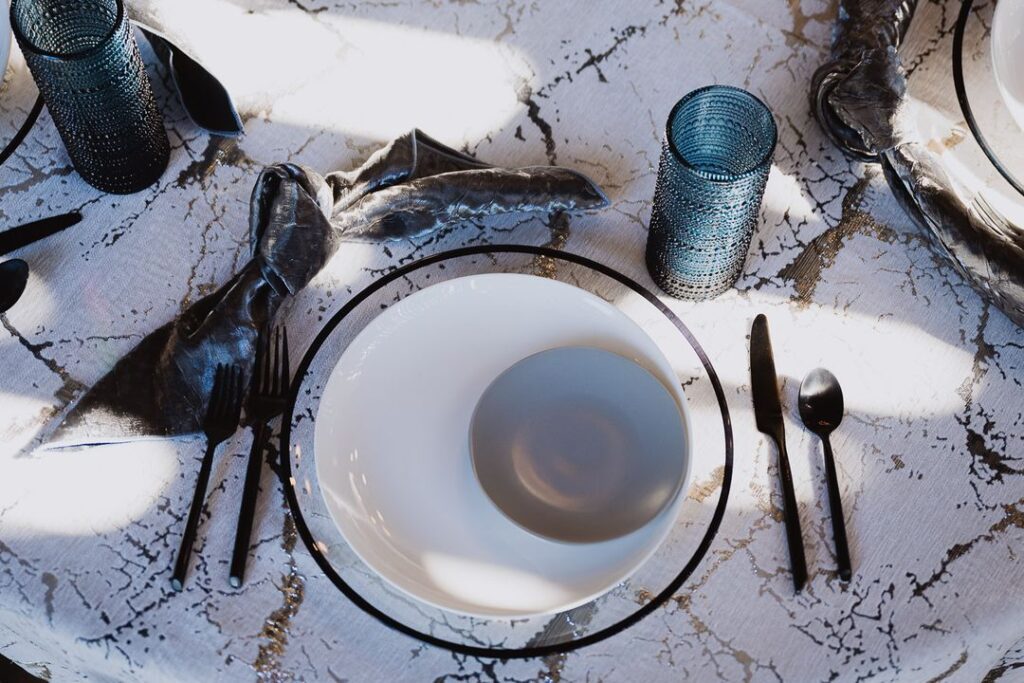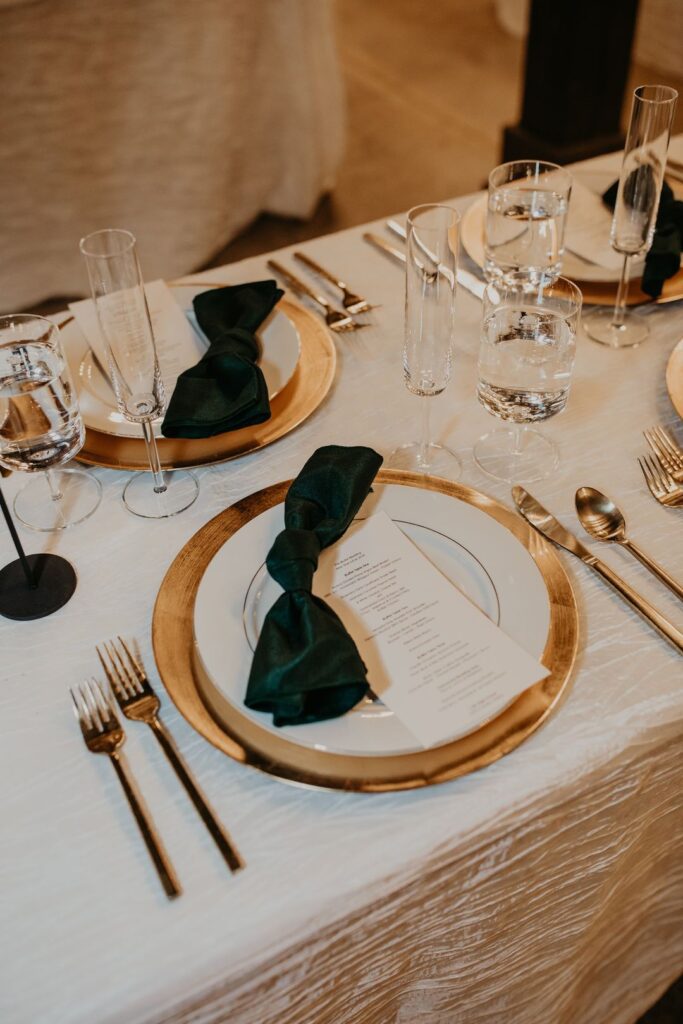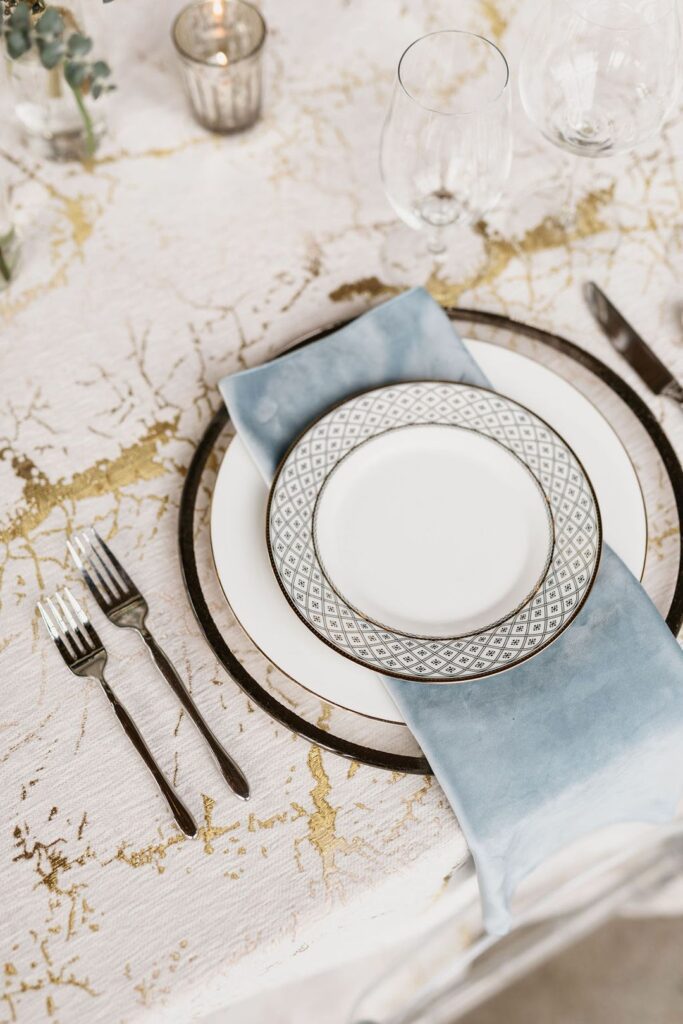 Create a Toasty Place to Gather
Hosting a gathering at home or the office but feeling limited on space? We offer a variety of winter party tent rentals that will allow you to create an ultra-cozy covered space for parties of every size. Our Ready-to-Party tent packages are a convenient solution, with all the essentials for between 30 to 75 guests. After you've secured a tent, customize the space with heating solutions. We stock a Blowing-Style Heater to warm up any size tent, as well as a Hammered Rectangular Fire Pit – perfect for creating a cozy area to lounge or toast marshmallows. Surround it with any of our plush ottomans, such as Chocolate Poufs, as well as pillows and blankets.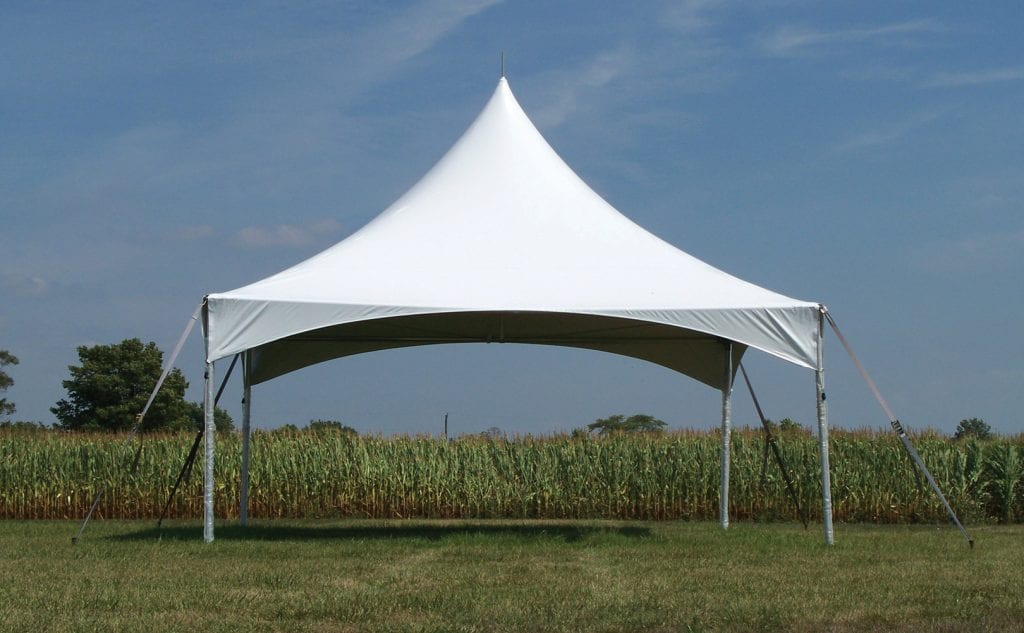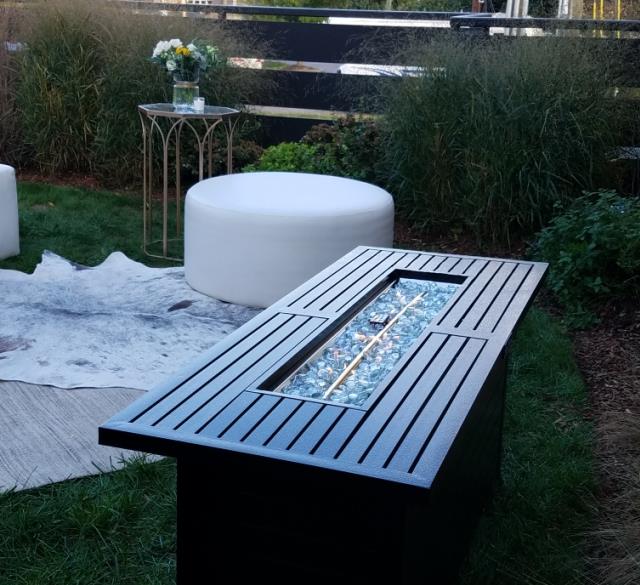 Want to feature these cozy event rentals at an upcoming holiday party in Nashville? Send our team a message at info@southerneventsonline.com for help selecting the perfect pieces for your gathering, big or small! Need more event inspiration, take a look at our Minimal Winter Event Rentals.
TAGS | Area Rugs, Heaters for Tents, Tent Rental, event lounge, lounge furniture rentals, tent accessories, winter event rentals, winter events, winter party
FEATURED RENTALS | Fern Velvet Sofa, Henley Grey Velvet Tufted Sofa, Gold Bamboo Arm Chair, White Eiffel Arm Chair, Glass Charger with Gold Rim, Austin Gold Flatware, Blowing Style Heater, Hammered Rectangular Fire Pit, Chocolate Poufs,Celia Gold Rim Glassware, Moss Green Crush Linens, Havana Ecru Linens, White Etched Velvet Napkins, Navy Blue Napkins,
---
24

Sep

On Trend, Southern Events Products, Trends and Inspiration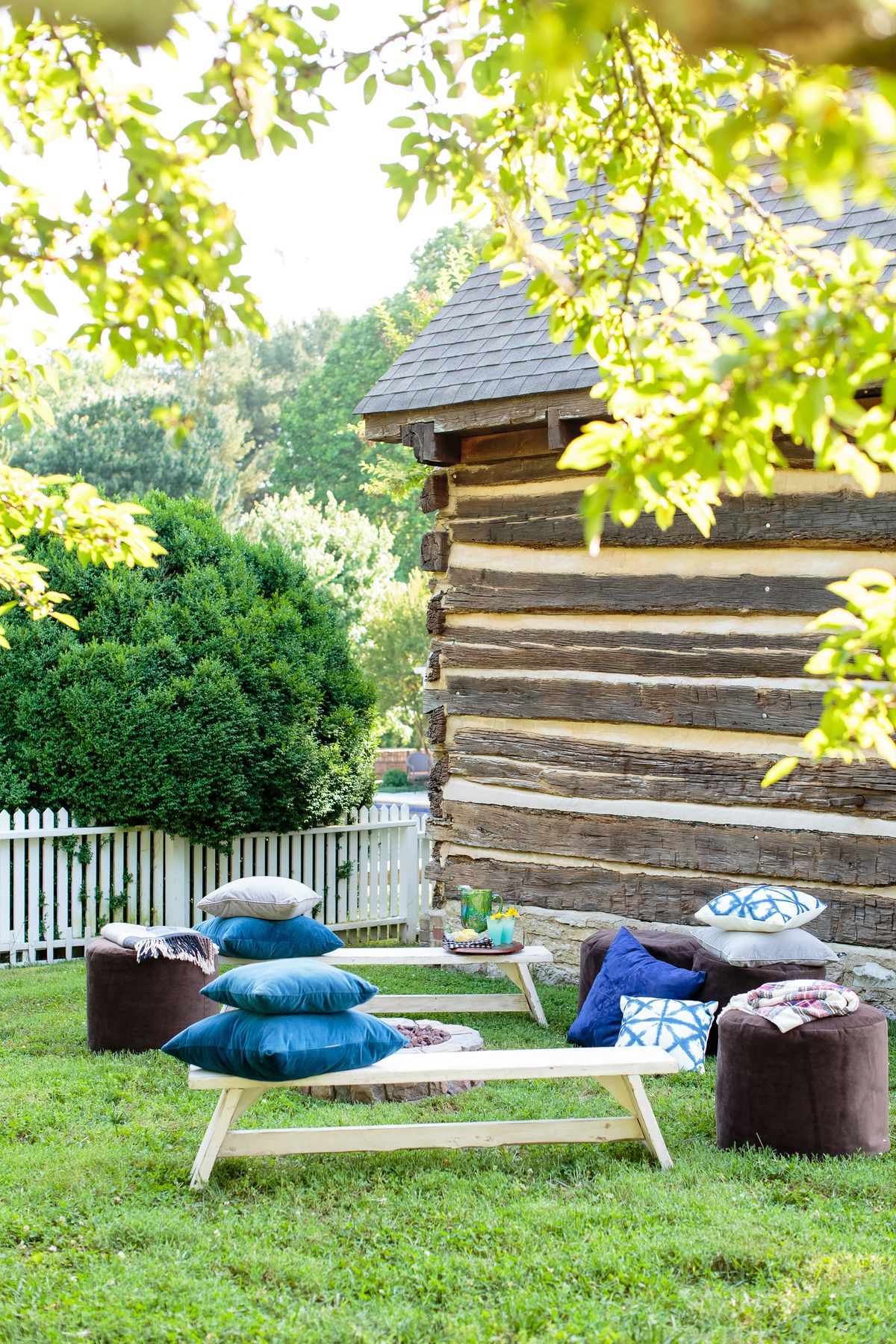 The autumn season in Middle Tennessee is a favorite of ours! As the weather becomes cooler in the South, intimate, outdoor gatherings to celebrate the season are a must. Get inspired for your outdoor fall events in Nashville, Tennessee with our functional and stylish outdoor party rentals.
Coffee & Hot Cider Urns
What is fall without a warm drink in your hand? We have everything you need to serve coffee, hot cider or another seasonal beverage, plus keep it hot for the entire evening. Make your own hot chocolate stations are always a hit! Take a look at our modern Copper Coffee Urn and Hammered Coffee Urns, and don't forget to grab some stylish coffee mugs, available in both glass and china.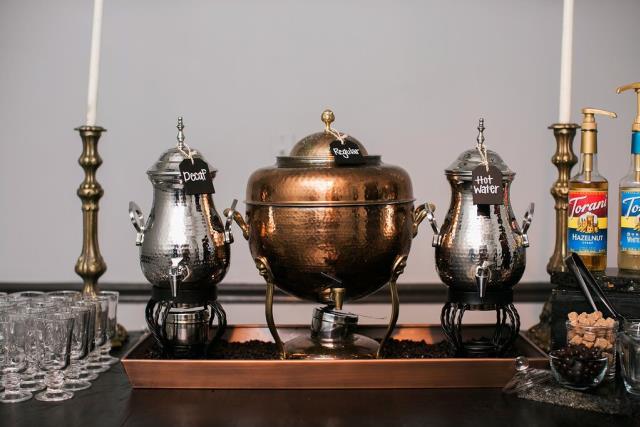 Round Fire Pit
Aside from keeping your guests warm, a fire pit can be used to create a social area. Our Stone Round Fire Pit is also the perfect place to toast some s'mores, or create an interactive s'mores bar! Be sure to grab some of our Chocolate Poufs, Rustic benches, or other outdoor seating of your choice, to create a comfy seating area.
Tents
Unpredictable weather is just a part of the season! Rain can pop-up unexpectedly, making it all the more important that you have a tent on hand and in place. Our current tent packages were created with your needs in mind, and include enough furniture for any size party.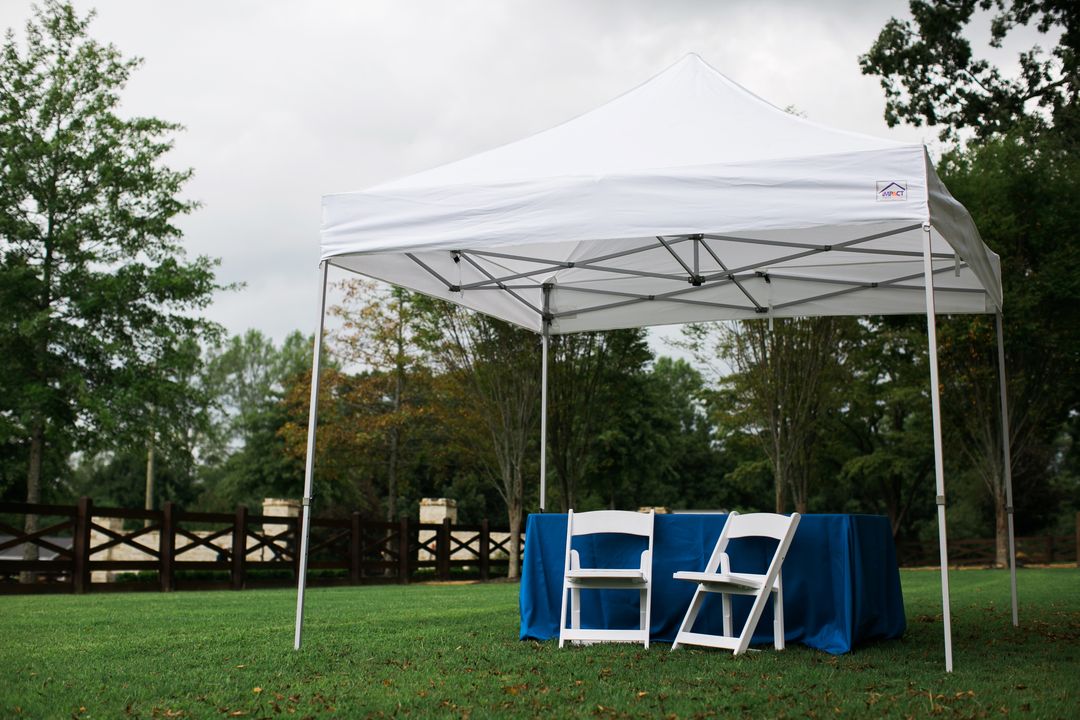 Portable Heater
If you plan on hosting an event that runs well into the night, you should be prepared for the temperature to drop. Our portable Umbrella-Style Heater is a must-have, whether or not you set it up from the get-go. It will help your guests stay warm and prevent the party from ending early!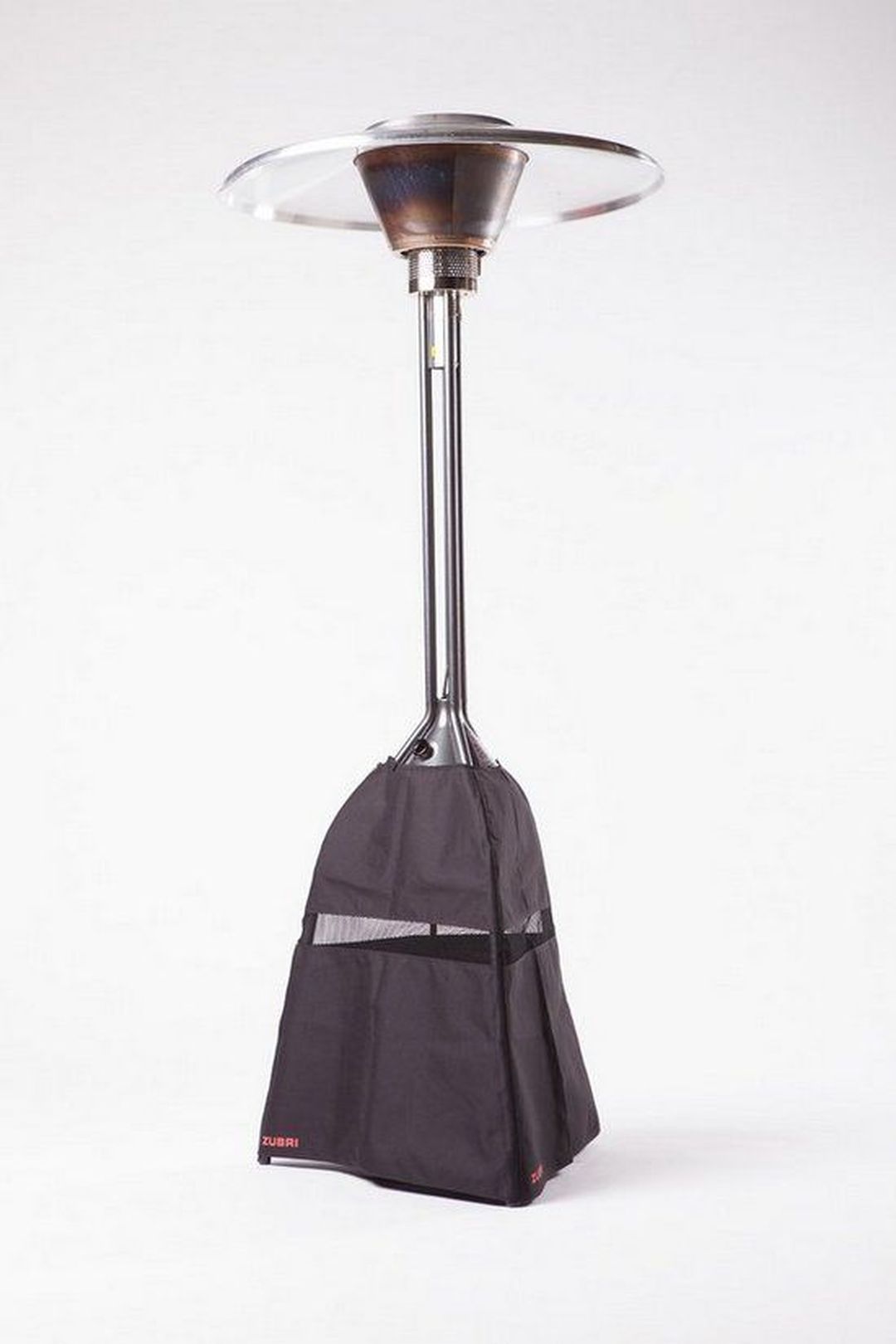 Lounge Furniture
Our Sutton Lounge Package in Sand is super cozy, in addition to being the perfect neutral color for an autumnal event. We love this piece for a casual social hour, or for a backyard movie night. If you plan on serving food or drinks, be sure to rent the matching ottomans as well!
Are you ready to plan a cool-weather event? Contact our team today to secure your outdoor party rentals, or for more design inspiration! You can also get more backyard party ideas on our previous blog.
TAGS | Coffee Cup, Electric Warmer for Rent Nashville, Franklin Tennessee, Tent Rental, nashville Tennessee, outdoor event, outdoor event rentals, outdoor furniture
FEATURED RENTALS | Sutton sand lounge, copper cider urn, hammered coffee urn, stone round fire pit, umbrella style heater, tent packages, chocolate poufs, rustic benches,
---