8

Apr

On Trend, Southern Events Products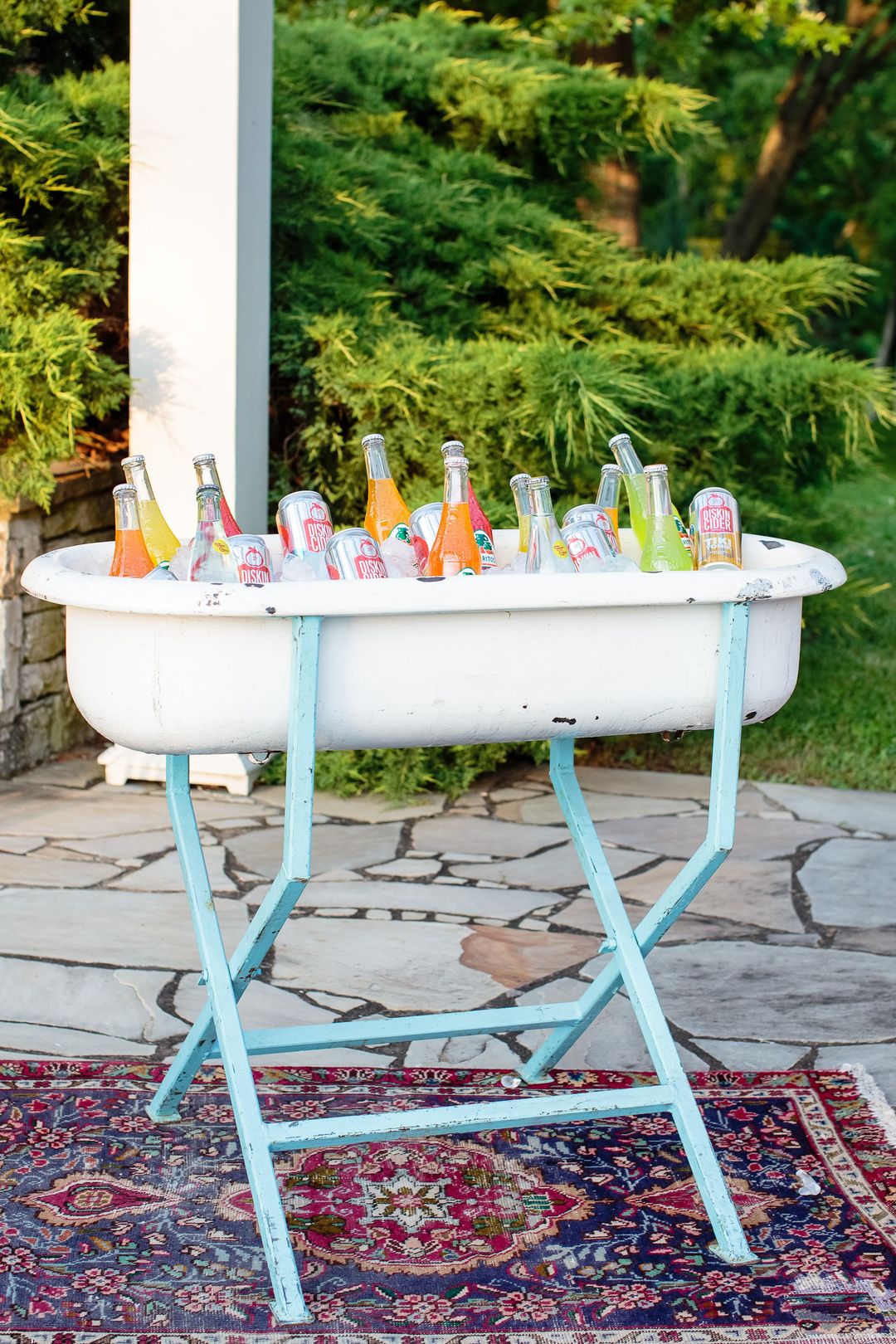 As the world slowly re-opens, people look forward to celebrating milestones and events that were temporarily postponed. And while many of these gatherings will remain smaller in size, for the safety and comfort of everyone, you can still celebrate in style. Get inspired by some of our must-have rentals for small gatherings, perfect for hosting intimate parties in the greater Nashville area.
Chairs & Tables
We're kicking things off with the basics! Chairs & tables are a must, whether you are serving food or simply want to encourage guests to sit down and stay for a while. Our lounge packages feature beautiful furniture, perfect for a casual and socially distant evening in the backyard. When it's time to eat, gather around our always beautiful Fruitwood Farm Table, with child-sized furniture (chairs included) to match. For a cocktail hour, a set of bistro tables and bar stools are a classic choice.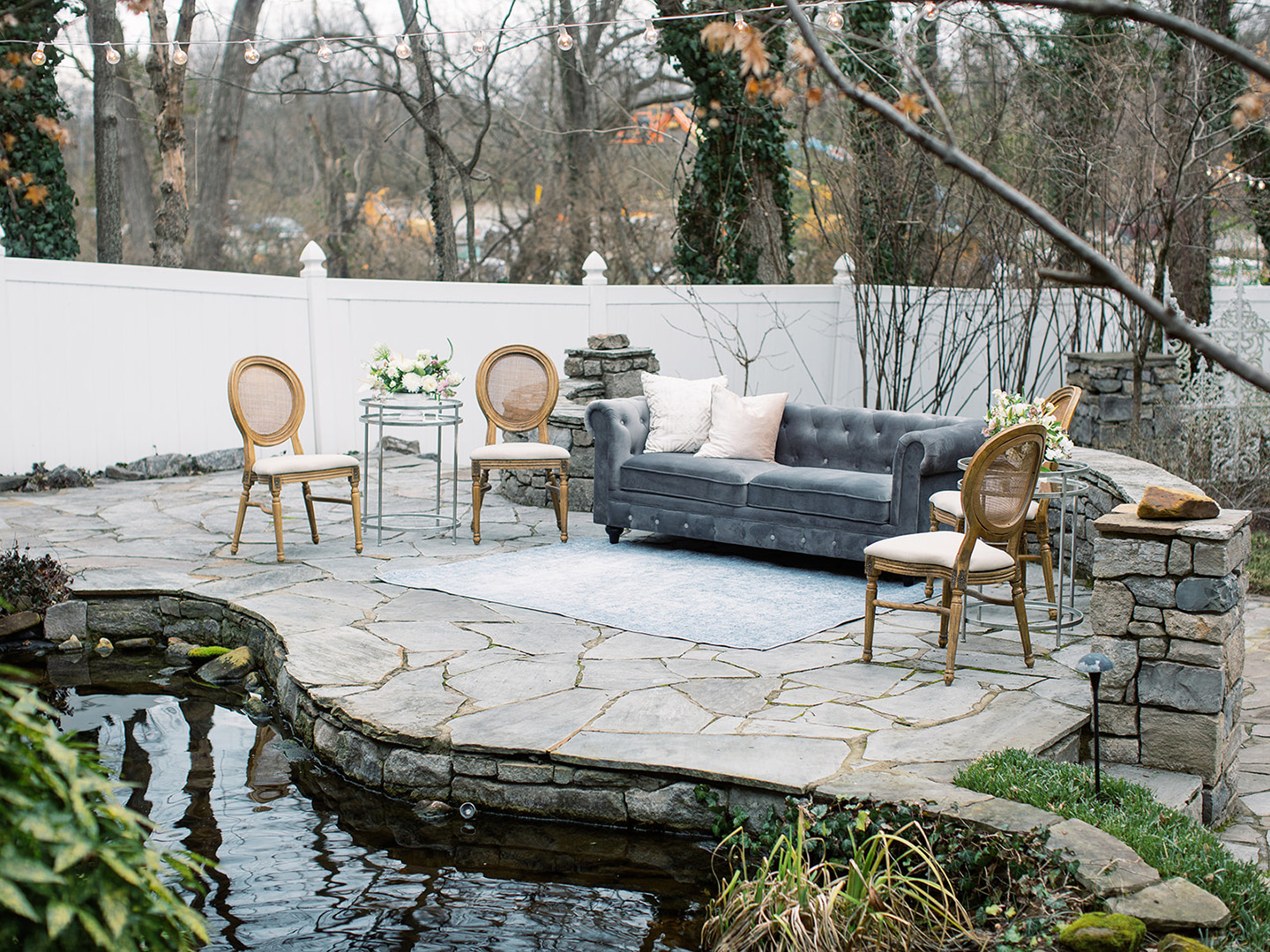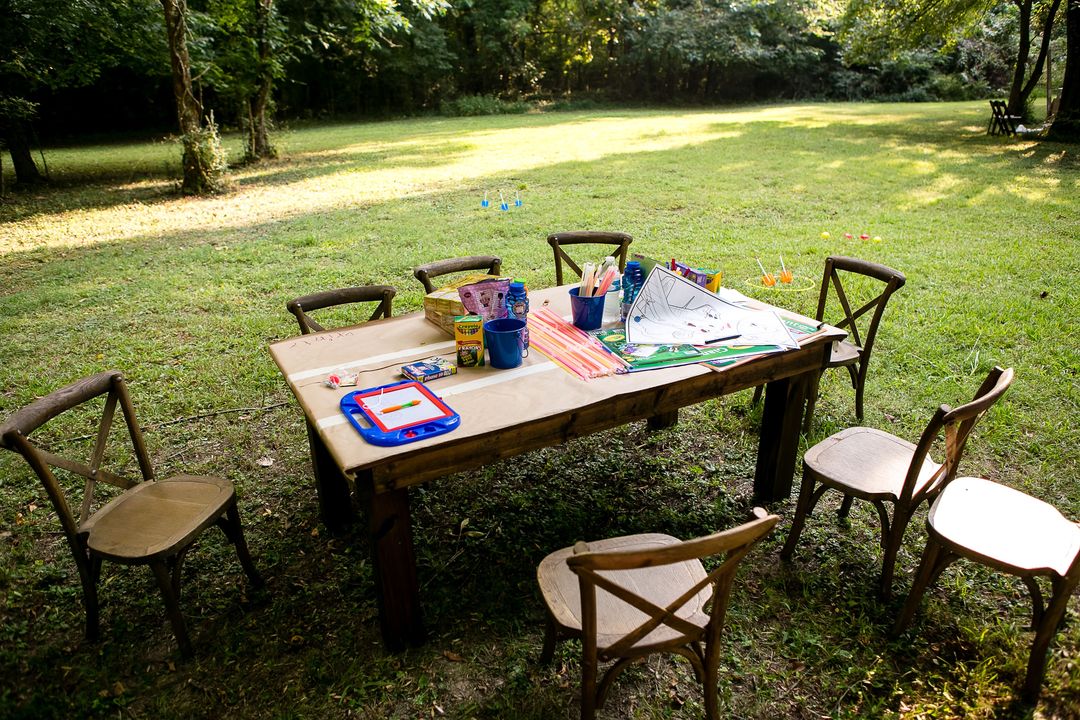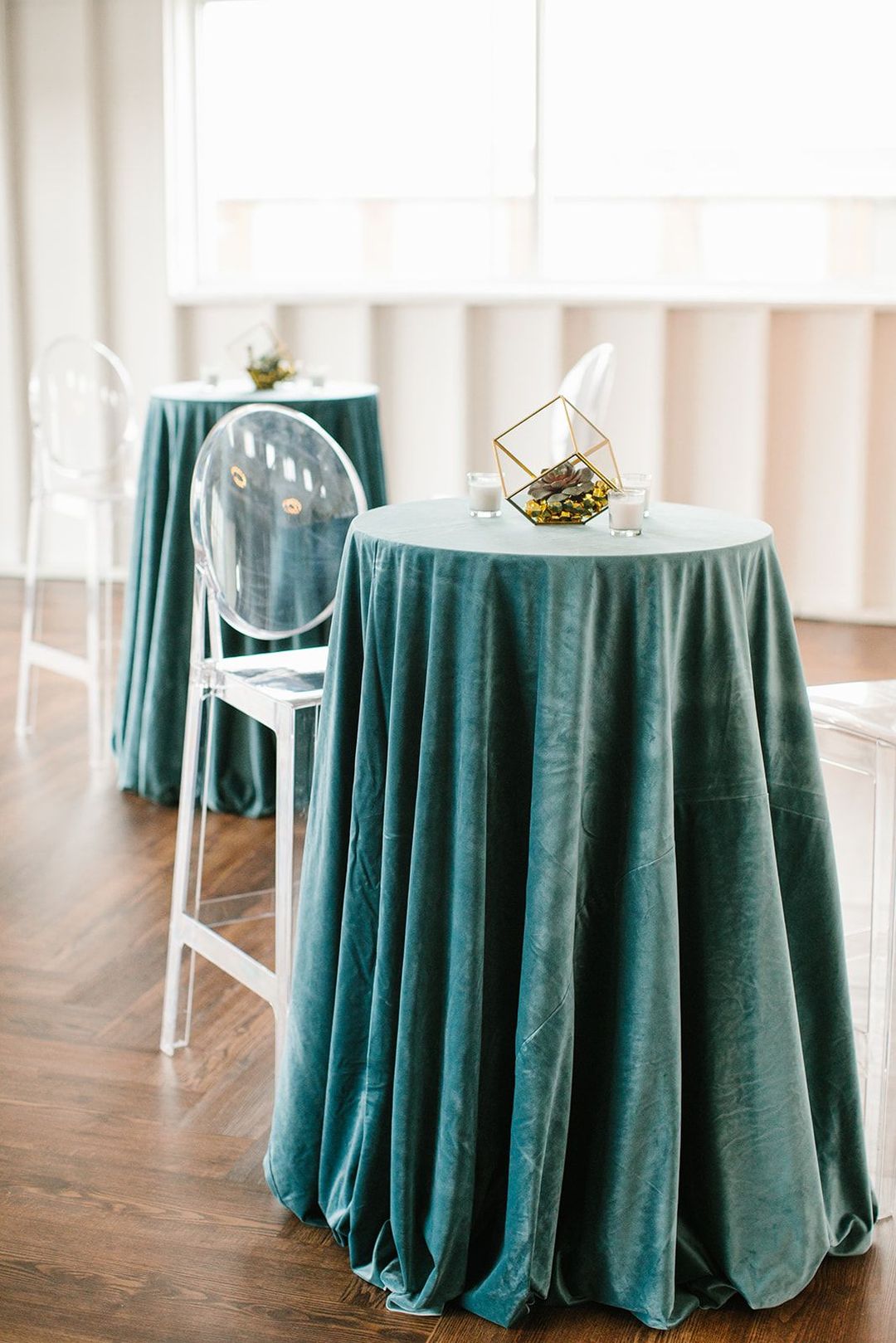 Stylish Rugs
Rugs are a must-have when it comes to defining a space. Large or small, they create a frame in which to lay out a social area. Alternatively, they add an additional level of comfort underfoot. With summer coming we're favoring bright colors, like our Aqua Rug or Blue-Red Rug. For some extra pizzazz, try layering a few of your favorites.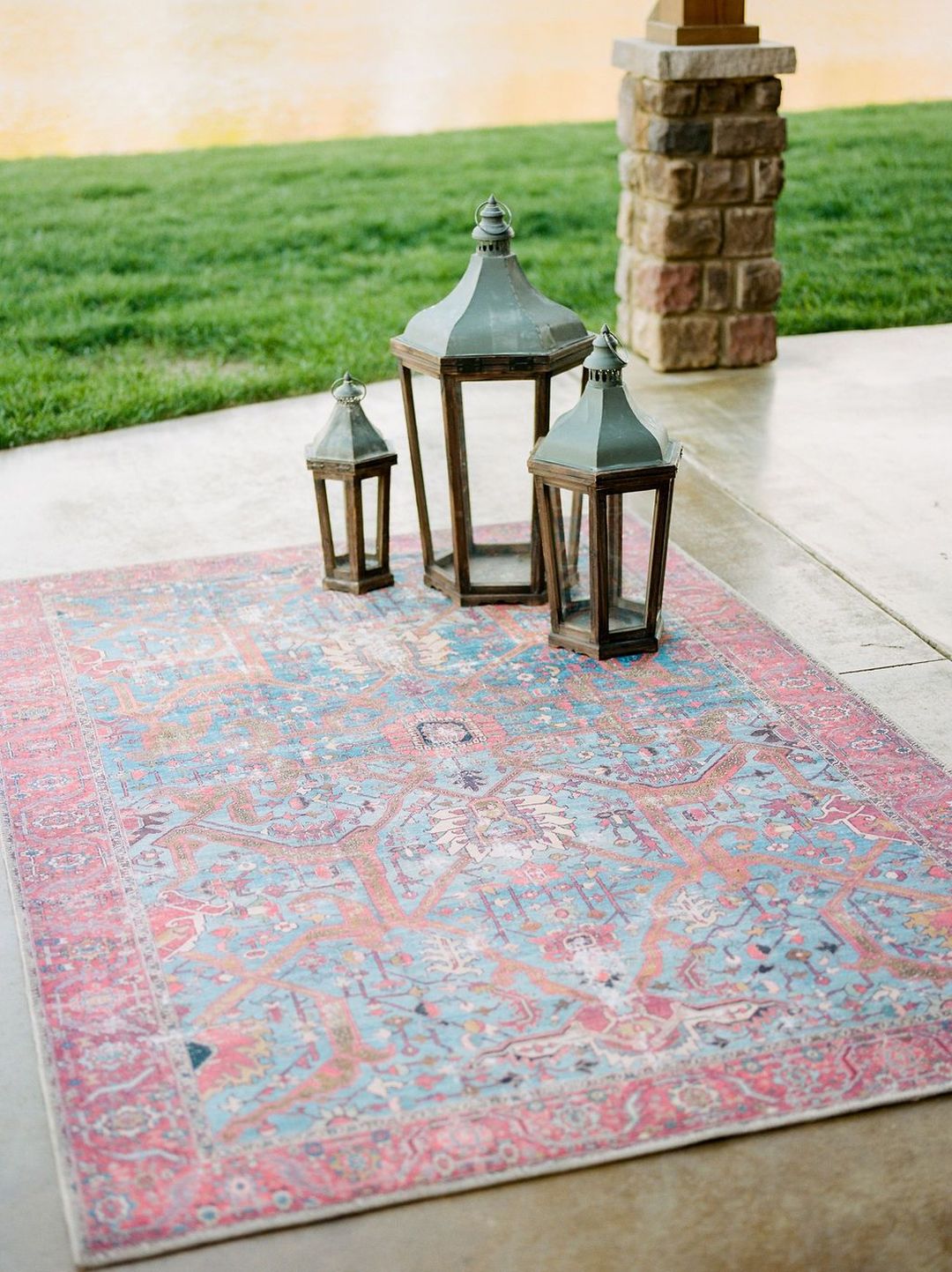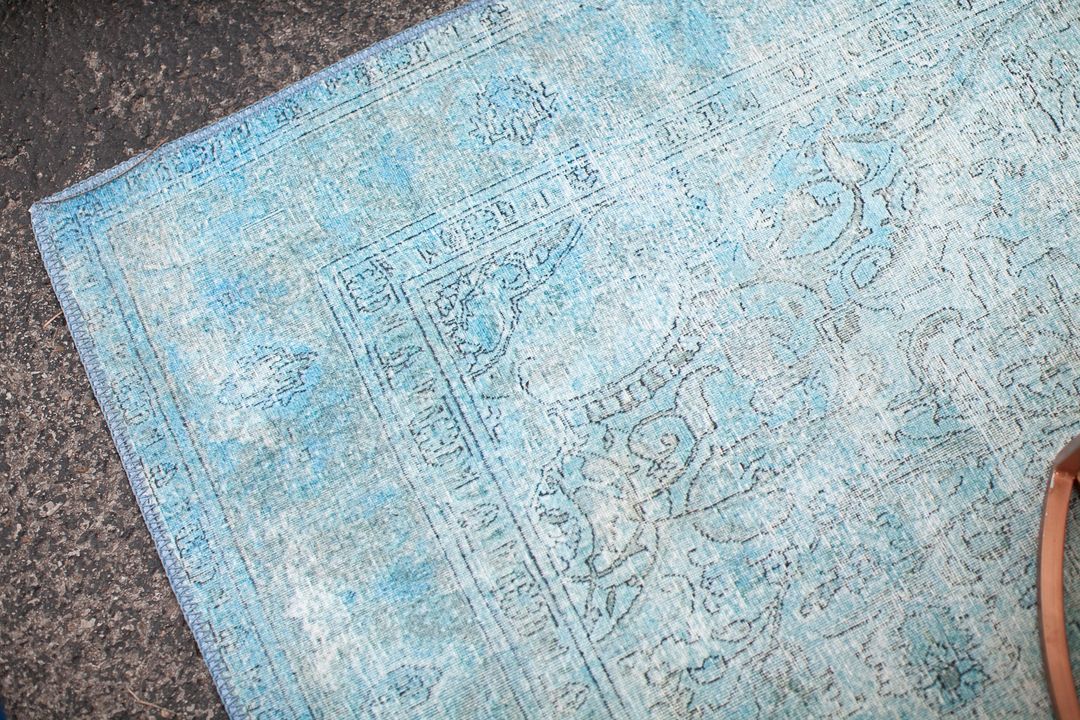 Photo by Phindy Studios
Bar Service
With the weather warming up, you'll want to treat your guests to a cold drink. We offer a variety of beautiful stands and displays, perfect for a small bar or self-serve area. Our 4ft Antique White Bar is an elegant choice for a more upscale event. Or for a quaint but stylish self-serve area, check out our Avenue Bar Back Shelf or Gold Rolling Bar Cart. Each of them has just enough space to hold glassware, alcohol, and your ingredients of choice. You will also have a wide selection of gorgeous glassware to choose from, to complement the style of your event!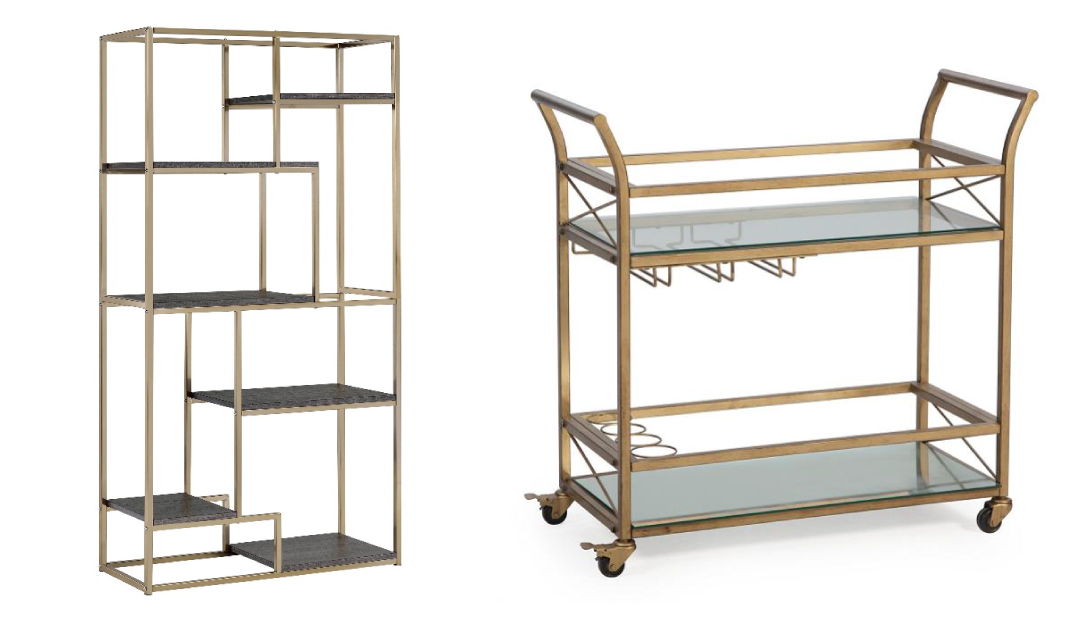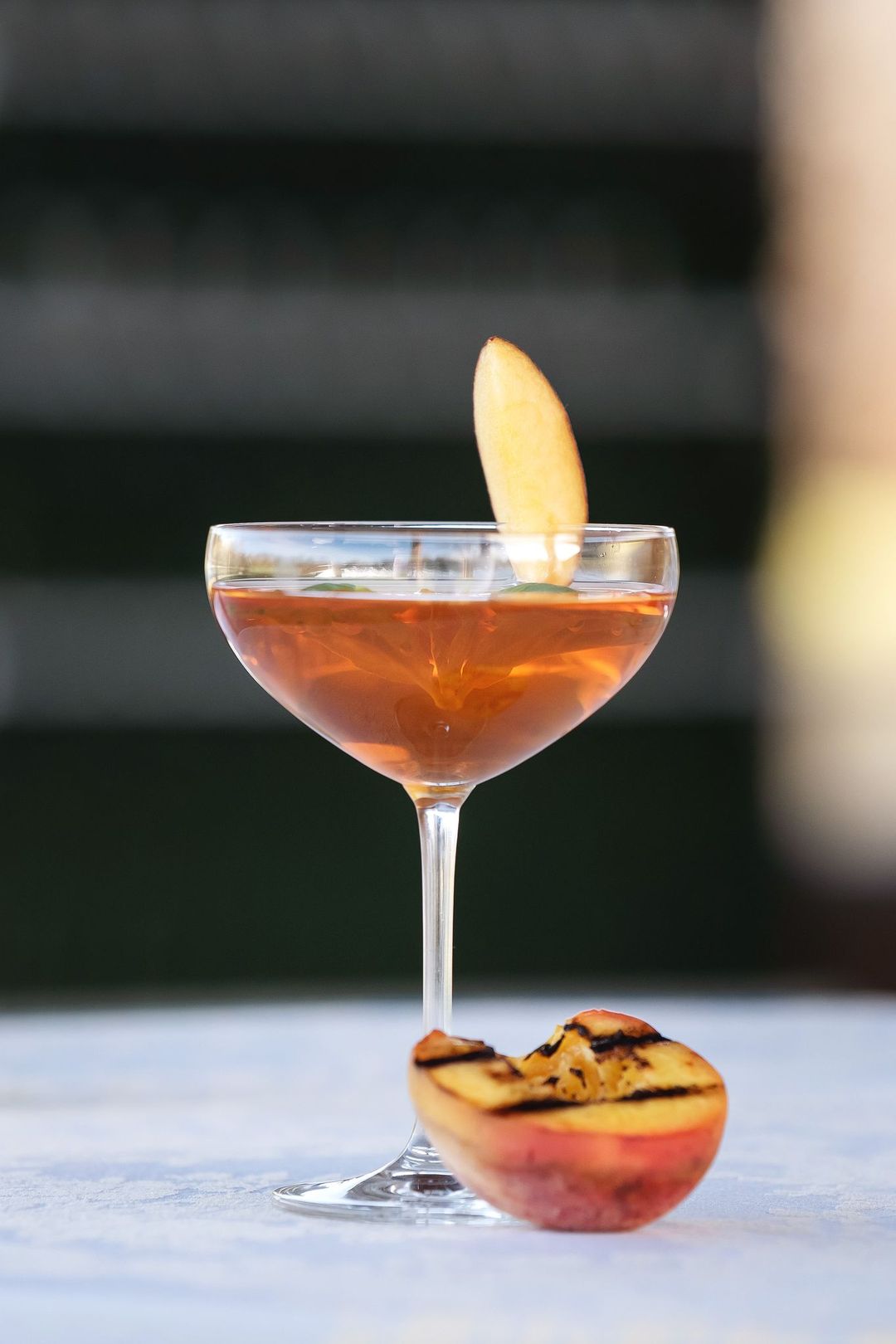 Photo by Megan Stark
A Fun Focal Point
Every party needs a unique, eye-catching focal point. When hosting happy hour or your event will include alcohol, our Boxwood Wall makes for a fun interactive photo backdrop or central spot for guest place cards. It can also be used to serve up refreshing beverages throughout the duration of your event!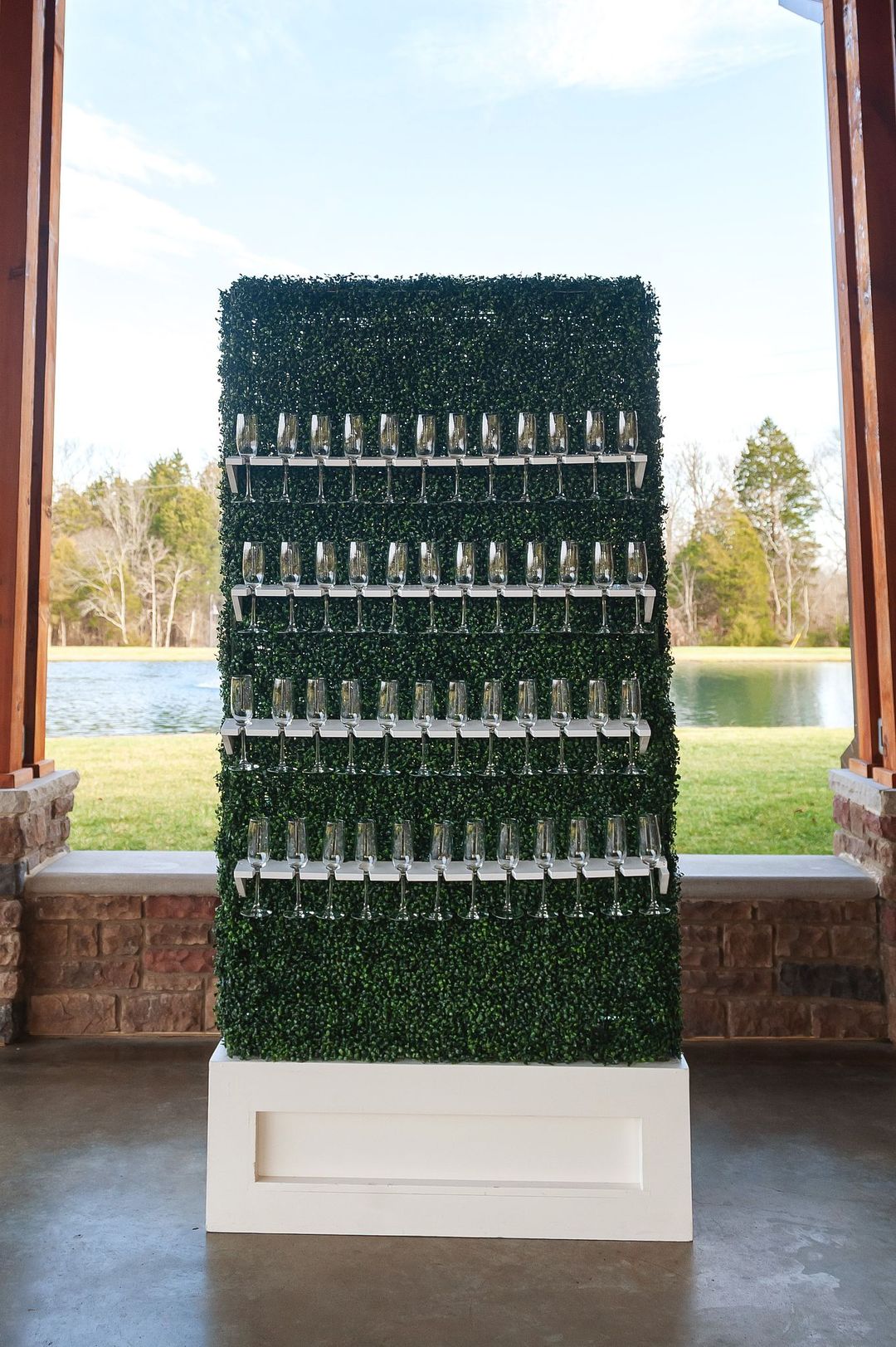 Photo by Megan Stark
Tabletop Decor
Don't let your tables sit bare! Even a small centerpiece goes a long way. We offer a variety of lanterns and votives in various colors. Use these as decoration or to create a warm ambiance once the sun goes down. If you plan on showcasing some flowers fresh from the garden, our cylindrical and square glass vases are an elegant choice.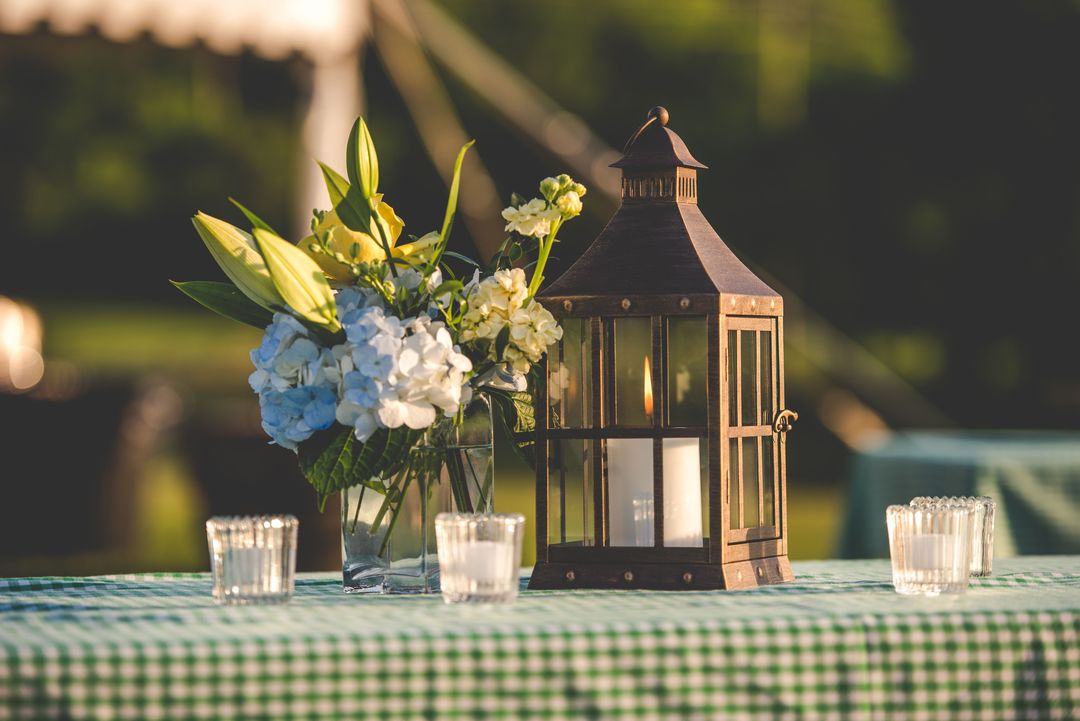 Photo by Joe Hendricks Photography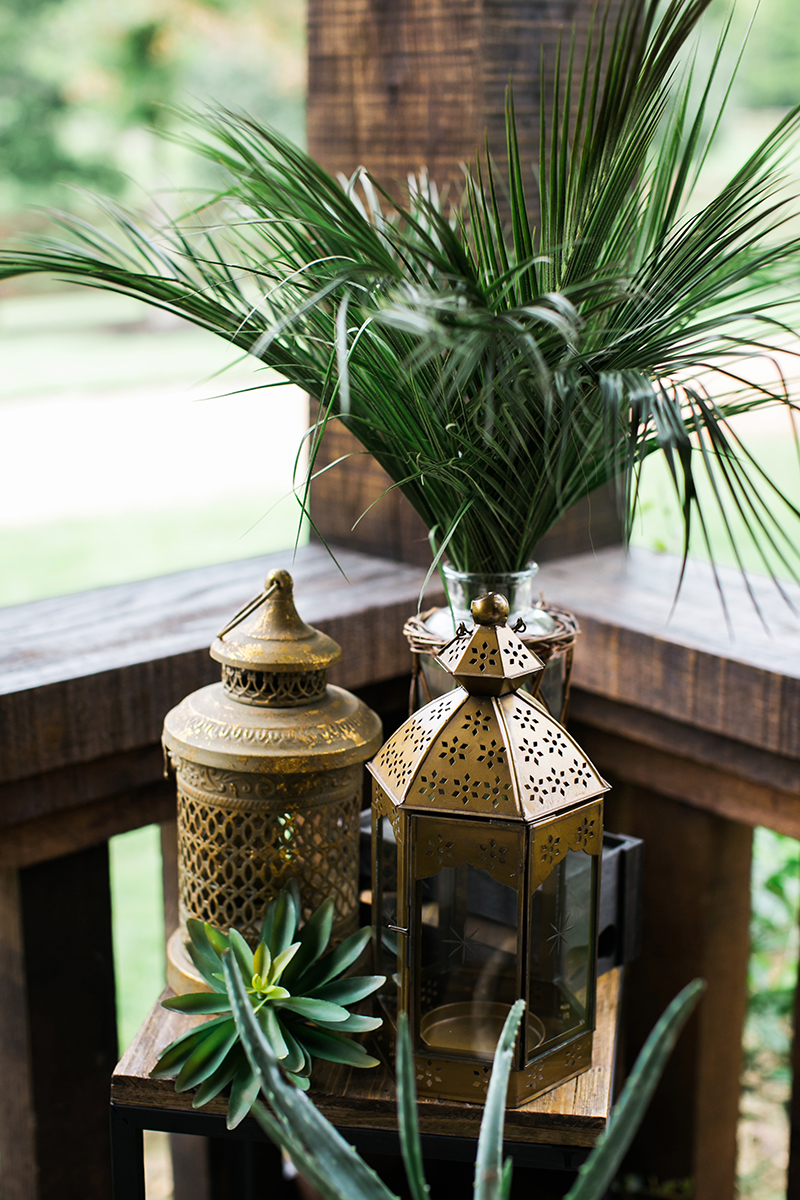 Photo by Jen & Chris Creed
Want to feature one or multiple of these stylish rentals at your upcoming small gatherings? We've got you covered! Contact our team at info@southerneventsonline.com & let's start planning!
TAGS | Nashville Rentals, event style trends, franklin tn, franklin tn rentals, nashville tn, southern summer party planning, summer event style
FEATURED RENTALS | lounge packages, Cross-back Barstool, Fruitwood Farm Table, Children's Cross-back Chairs, Nolen Lantern, Aqua Rug, Blue-Red Rug, Mercury Votive, Square Glass Vase, Boxwood Wall, bell tent, gold rolling bar cart, avenue bar back shelf, glassware,
---
9

Aug

Southern Events Products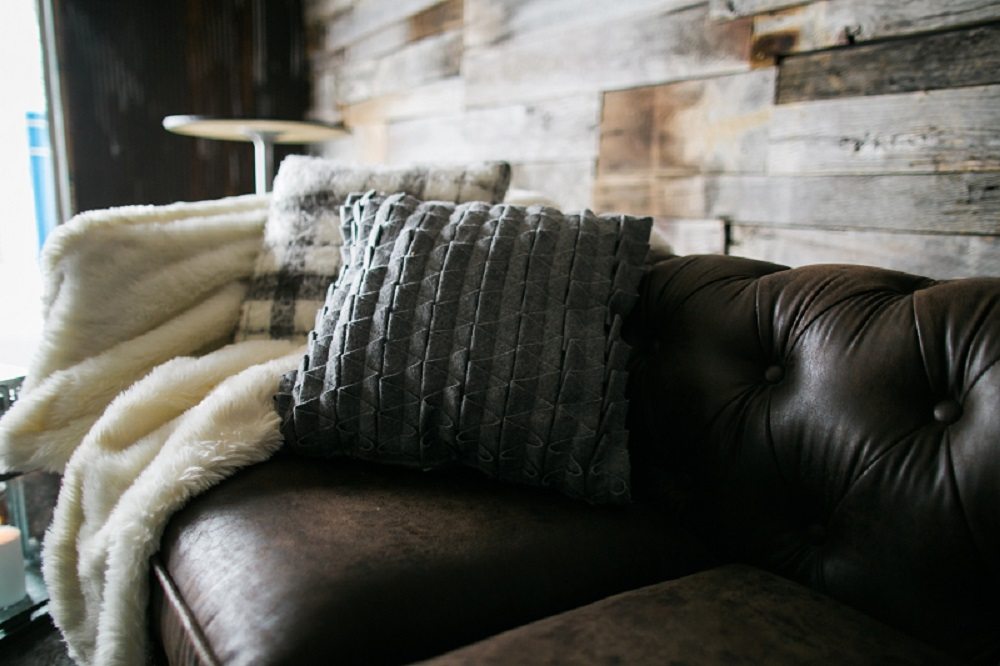 Nashville is nicknamed Music City for a reason – the city is filled with amazing creative voices and so much musical talent! And here at Southern Events, our vast catalog of party rentals helps enhance your chosen design, and for songwriter in the round events, our rentals can help create the relax vibe these private events demand. With dozens of distinct event rentals to choose from, there are so many ways to style a singer-songwriter event in Music City!
Looking to dazzle at your next singer-songwriter event? Southern has all you need for your next Franklin, Nashville or Middle Tennessee event. Reach out to info@southerneventsonline.com to reserve any of the items you see! 
Bennett Couch
The dark leather and tufted details of our popular Bennett Couch is a great event rental for your Nashville songwriter in the round event. The stylish tufting and dark leather finish creates a comfortable seat for guests to relax and take in the music.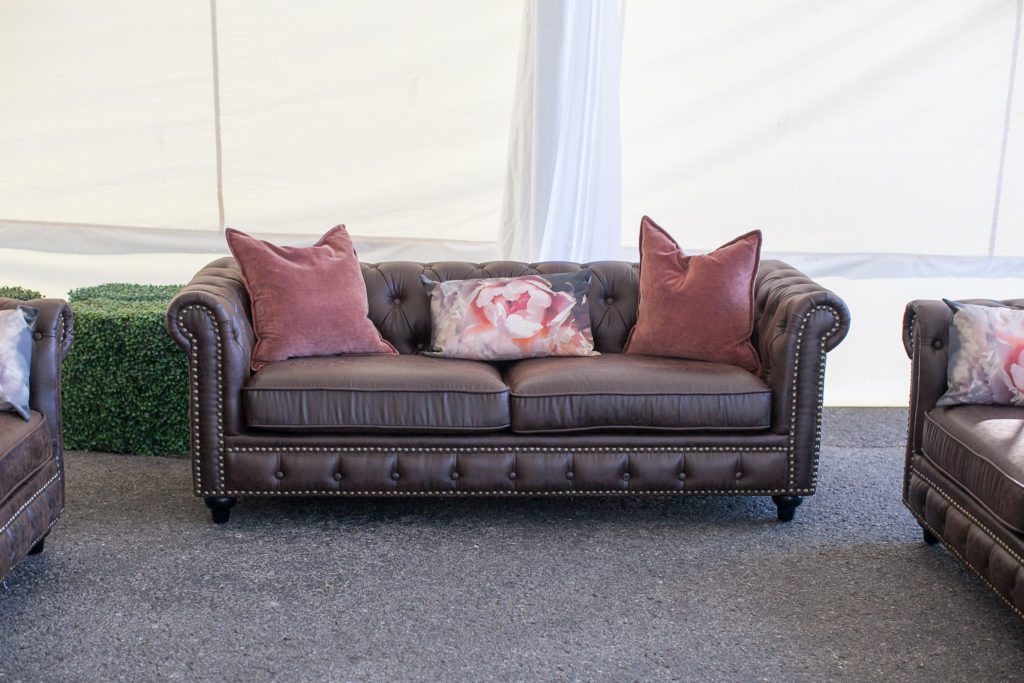 Vintage Rugs
Our Vintage and Cowhide Rugs create a distinct stage or performance area, making it the perfect rental for an intimate singer-songwriter event in the round. As seating surrounds the "stage" area, our Vintage Rugs create a focal point and boho vibe customary of these events.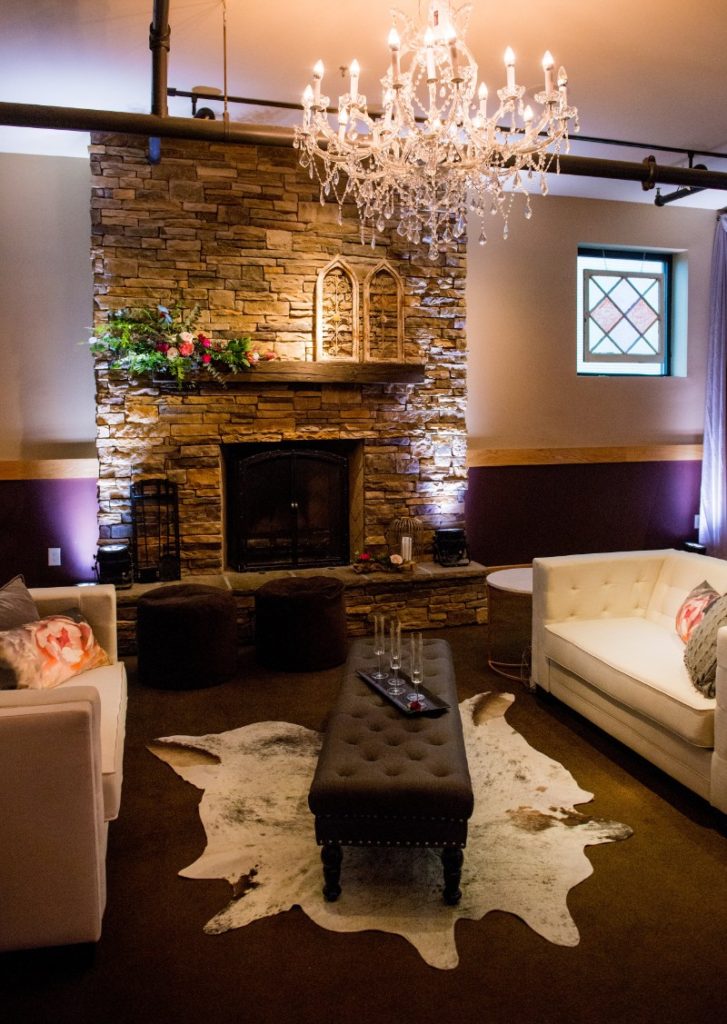 Twila Photography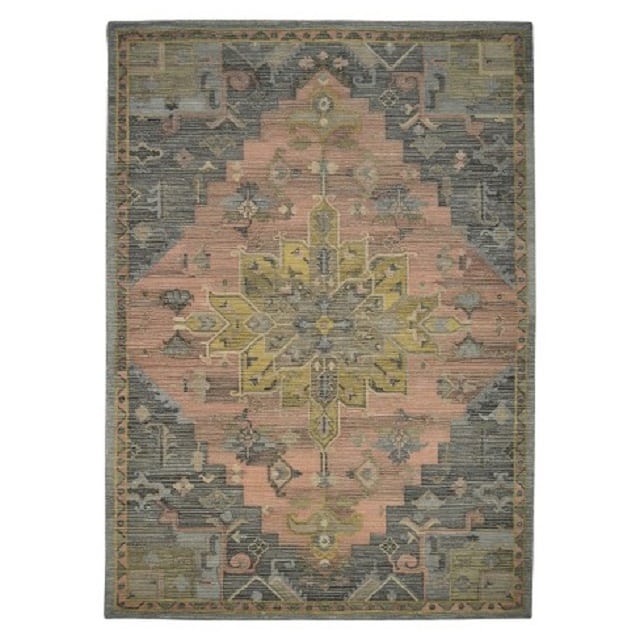 Urban Metal Barstool
Musicians need somewhere to sit, and our Urban Metal Barstool is the perfect solution. Looking unique and industrial, it exudes the perfect city vibe for Music City's best singers and songwriters to showcase their music.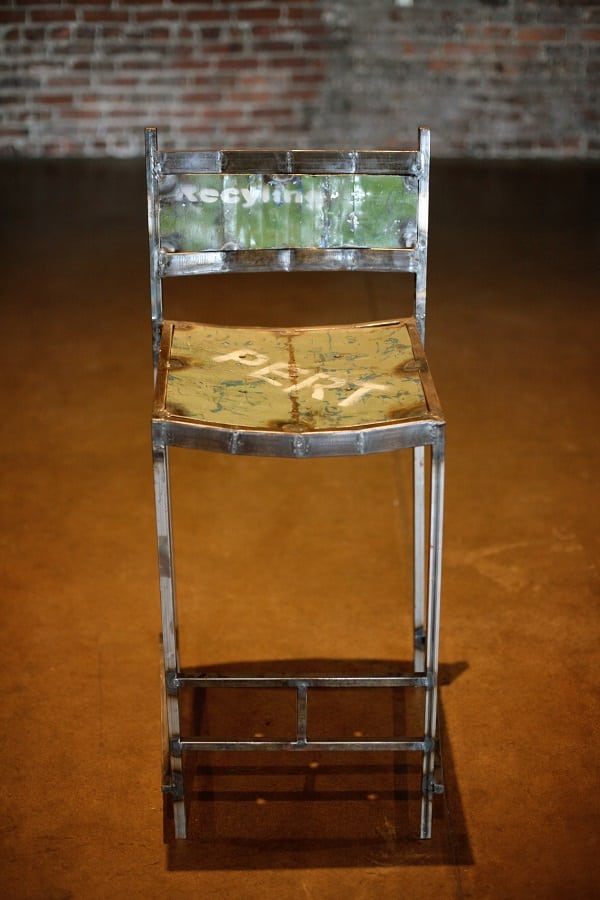 Chocolate Poof
A comfortable addition to a musician's design is our Chocolate Poof.  They match our Leather Bennett Couch, working as an unexpected accent piece while still being functional as another spot to sit or a great place to rest your feet.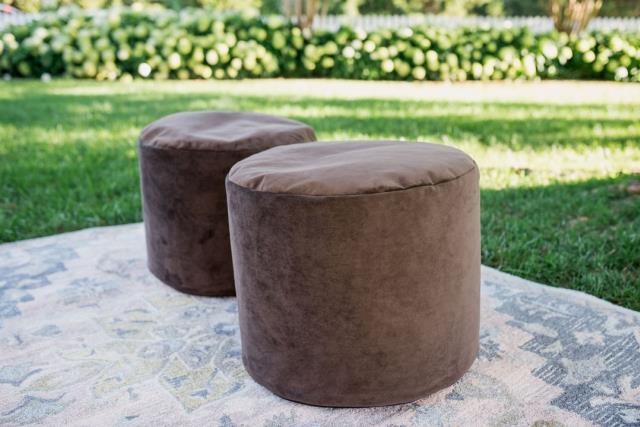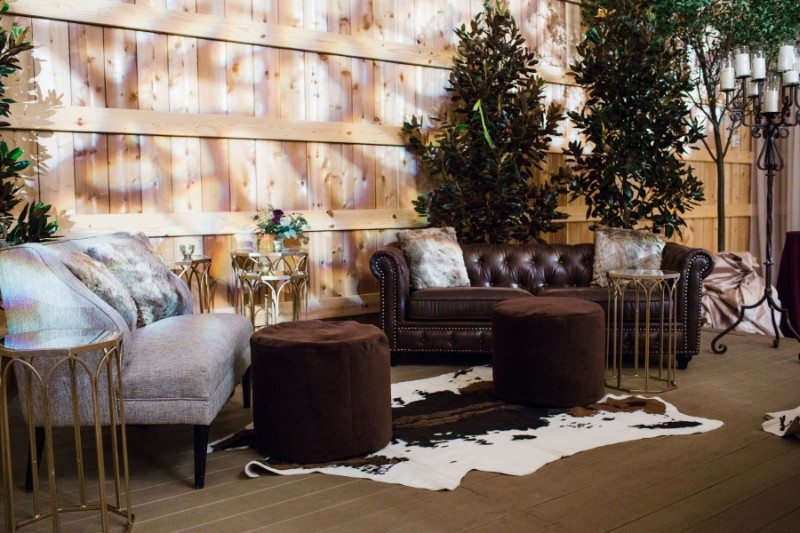 Granger Nesting Tables and Rivet Accent Tables
Great additions to the rustic-artist design are our new Granger Nesting Tables and Rivet Accent Tables. Metal legs and an urban look coupled with a solid wooden top make these rentals architecturally unique while still being functional.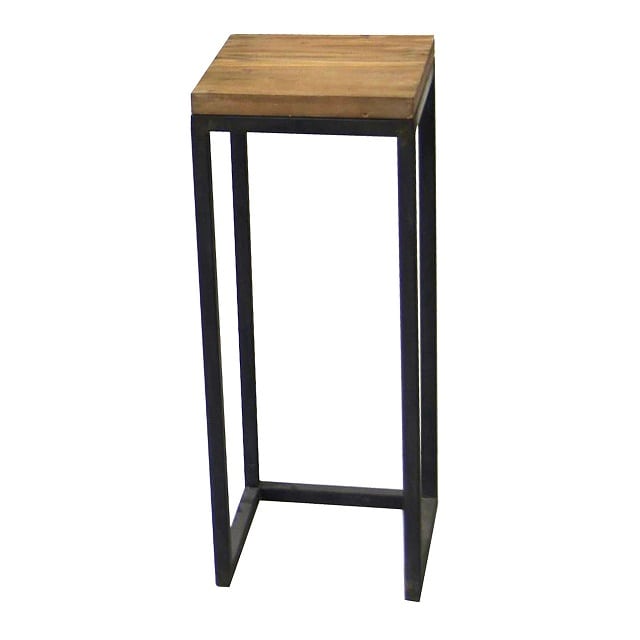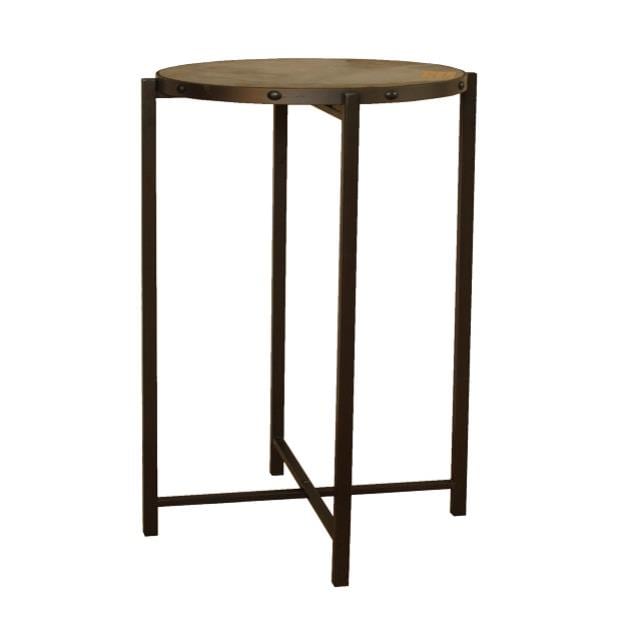 Staging
If you're interested in creating a more traditional stage setting, Southern's Staging rentals are perfect. You can design your venue to elevate the musicians on a true stage and create stadium seating to allow listeners to comfortably view the artists at work.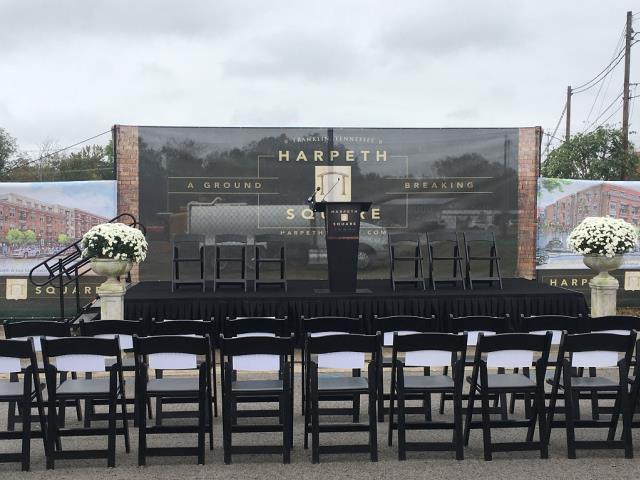 Votive Candles and Lanterns
Nothing sets the mood like lighting! If your Nashville artists are performing an intimate, unplugged set then be sure to create an ambiance that matches. Votive Candles and Lanterns on various side tables, or even on the floor surrounding the stage area are the perfect answer to setting the mood at your Music City event.
Urban Wood Side Table
Musicians will need somewhere to place their water, and guests will want somewhere to set their drinks. The popular Urban Wood Side Table brings dark, rustic wood front and center making it a great addition to your Music City singer-songwriter showcase.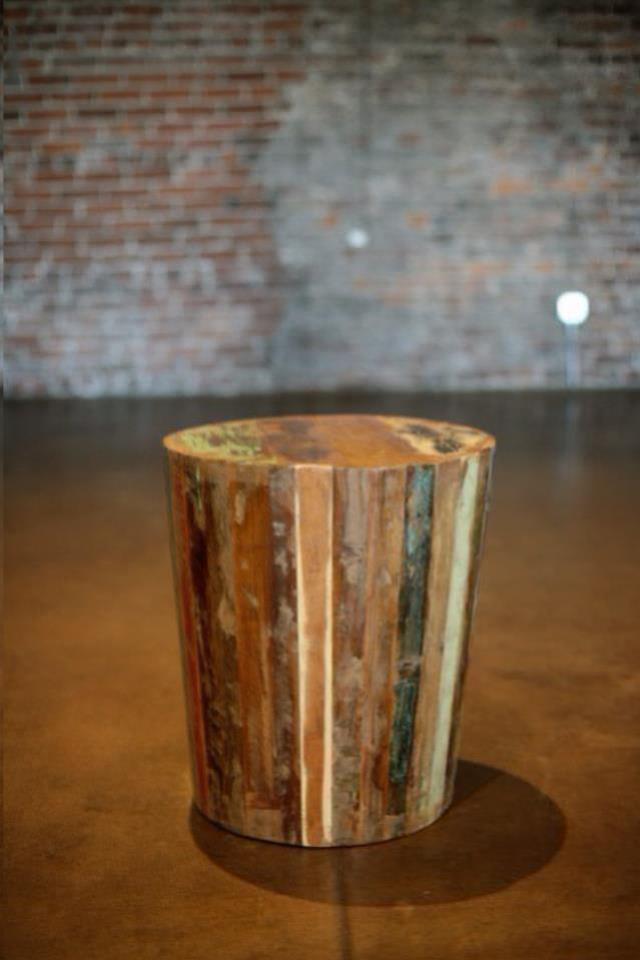 Auditorium Seats
Our Vintage Auditorium Seats create a nostalgic music experience for listeners while retaining that unique Nashville vibe.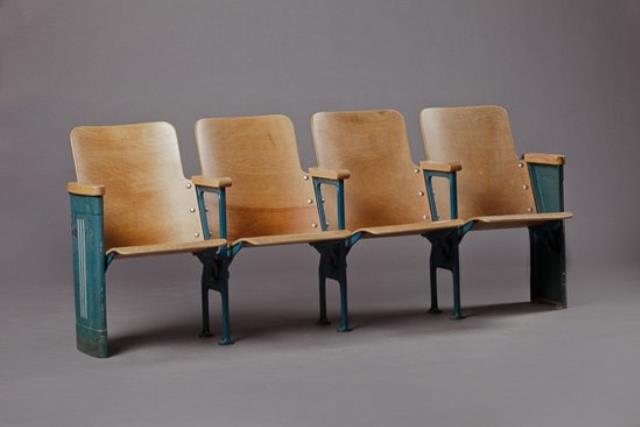 Farm Bistro & Crossback Stools
Give listeners somewhere to sit and enjoy their drinks while taking in the music – our Farm Bistro tables are great high-top tables (perfect for creating stadium seating behind lower couches and sofas), while our Crossback Stools add a rustic Nashville touch to a musical experience.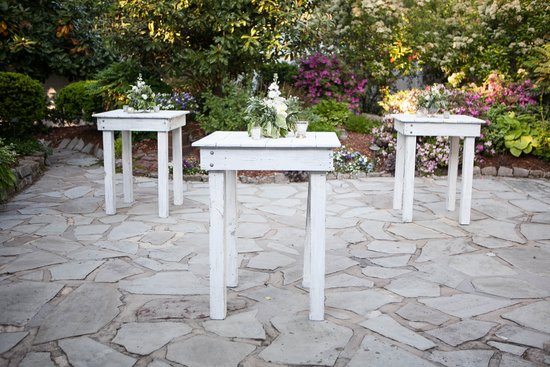 TAGS | Auditorium seats, Bennett Couch, Chocolate Poof, Crossback Stools, Farm Bistro Tables, Granger Nesting Tables, Lanterns, Nashville Event Rentals, Rivet Accent Tables, Staging, Urban Metal Barstool, Vintage Rugs, Votive Candles, franklin tn, music city, nashville music event rentals, nashville music events, singer-songwriter nashville, southern event rentals, southern events online, urban wood sidetable
FEATURED RENTALS | Bennett Couch, Vintage Rugs, Urban Metal Barstool, Chocolate Poof, Granger Nesting Tables, Rivet Accent Tables, Staging, Votive Candles, Lanterns, urban wood sidetable, Auditorium seats, Farm Bistro Tables, Crossback Stools
---
16

Nov

Southern Events News, Southern Events Products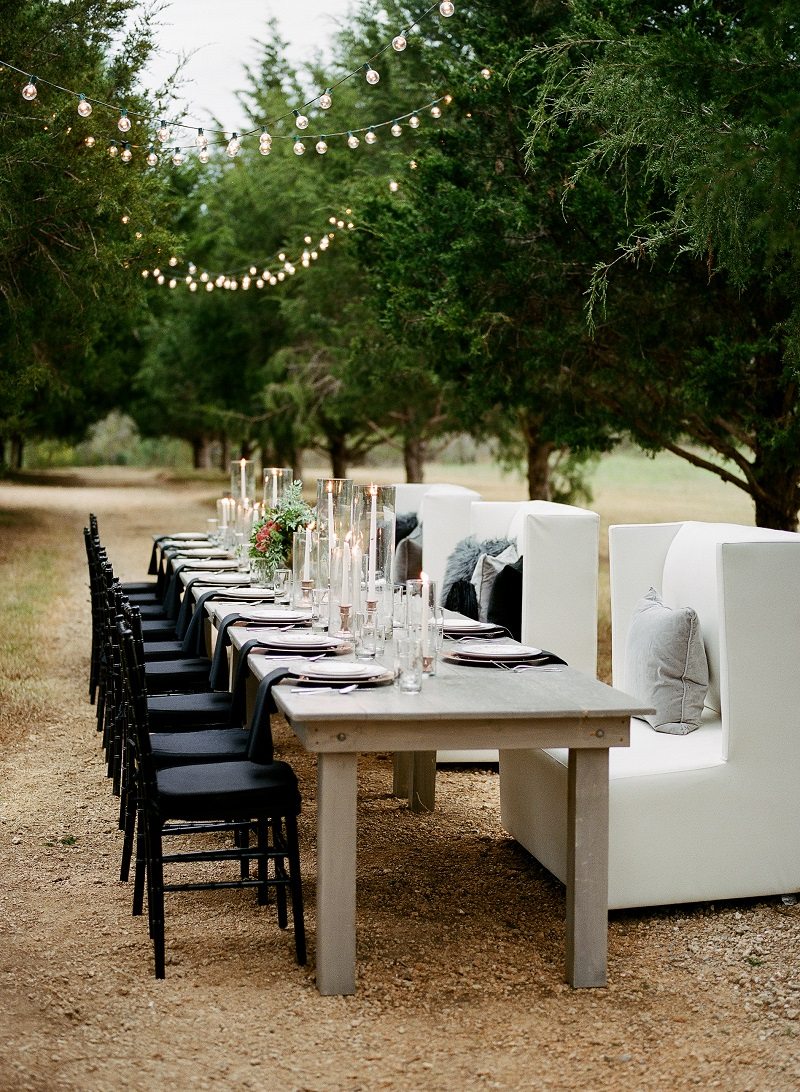 The leaves are changing, the holidays are quickly coming, and it will be winter before you can say "hot cocoa"! Holidays are extra special for Southern, and we are proud to announce 2017's Winter Savings Special! This time of year we discount a selection of our distinct rentals, giving you special pricing for all your holiday & winter events. Check out what items are specially priced on all new events booked between November 13, 2017 and March 31, 2018 – including some our newest pieces and our most-loved rentals.
Download all the details about our winter saving special HERE or better yet, contact our team to reserve rentals for your Nashville and Franklin, TN events, info@southerneventsonline.com.
Cross Back Chairs + Cross Back Bar Stools
Distinctly rustic, Cross back Chairs and Cross Back Bar stools add farmhouse sophistication to your winter event. Pair these with Farm Tables (also discounted!) to continue the rustic appeal, or add them to round tables with luxe linens for a more dressed up design.
Harlin Dining Chairs
Our new and most popular dining chair of the moment is the Harlin Dining Chair – a striking natural wood design with a unique patterned back. Its gorgeous architecture compliments virtually any design, whether at a black-tie ball or backyard gathering. The natural wood looks gorgeous for any winter event!
Chiavari Chairs
Our Chiavari Chairs look stunning when dressed up for a luxe affair, but can also look just as stunning in a rustic a barn setting. This traditional and formal design is well-loved and comes in a variety of colors, from fruitwood to ivory to gold.
Farm Tables + Mini-Farm Tables
Our Farm Tables are easily our most requested rental, as they truly go well in any kind of event! Farm tables and Mini-Farm Tables are available in three finishes, fruitwood, white-wash and gray-wash.
Farm Bistros + Gathering Farm Bistros
Hosting a cocktail party and still want all the appeal that a farm table brings? We're 10 steps ahead of you! Also included in the Winter Savings Special are our Farm Bistros and Gathering Farm Bistros – tall, high-top cocktail style tables in varying widths that are perfect for your winter event!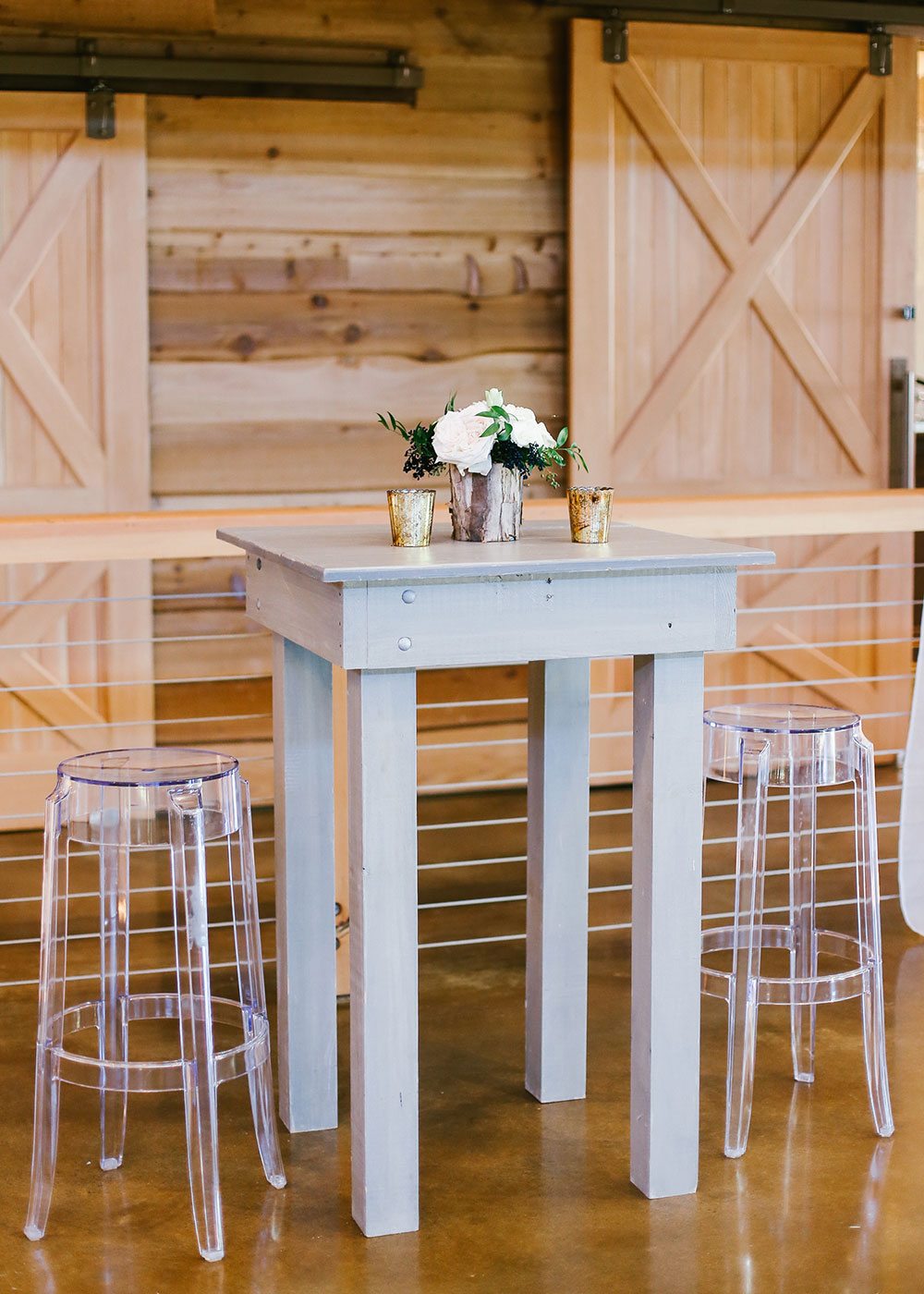 Remington Bistros + Barstools
Looking for something more industrial chic? The Remington Bistros and Barstools are perfect and add industrial flair and an urban kick to your Southern event this winter.
Whiskey Barrels  + 6′ Whiskey Barrel Bars
What's a Southern event without a Whiskey Barrel? Our Whiskey Barrels and Whiskey Bars bring bourbon-inspired design to your event and a touch of Tennesee love to whatever you're planning this season.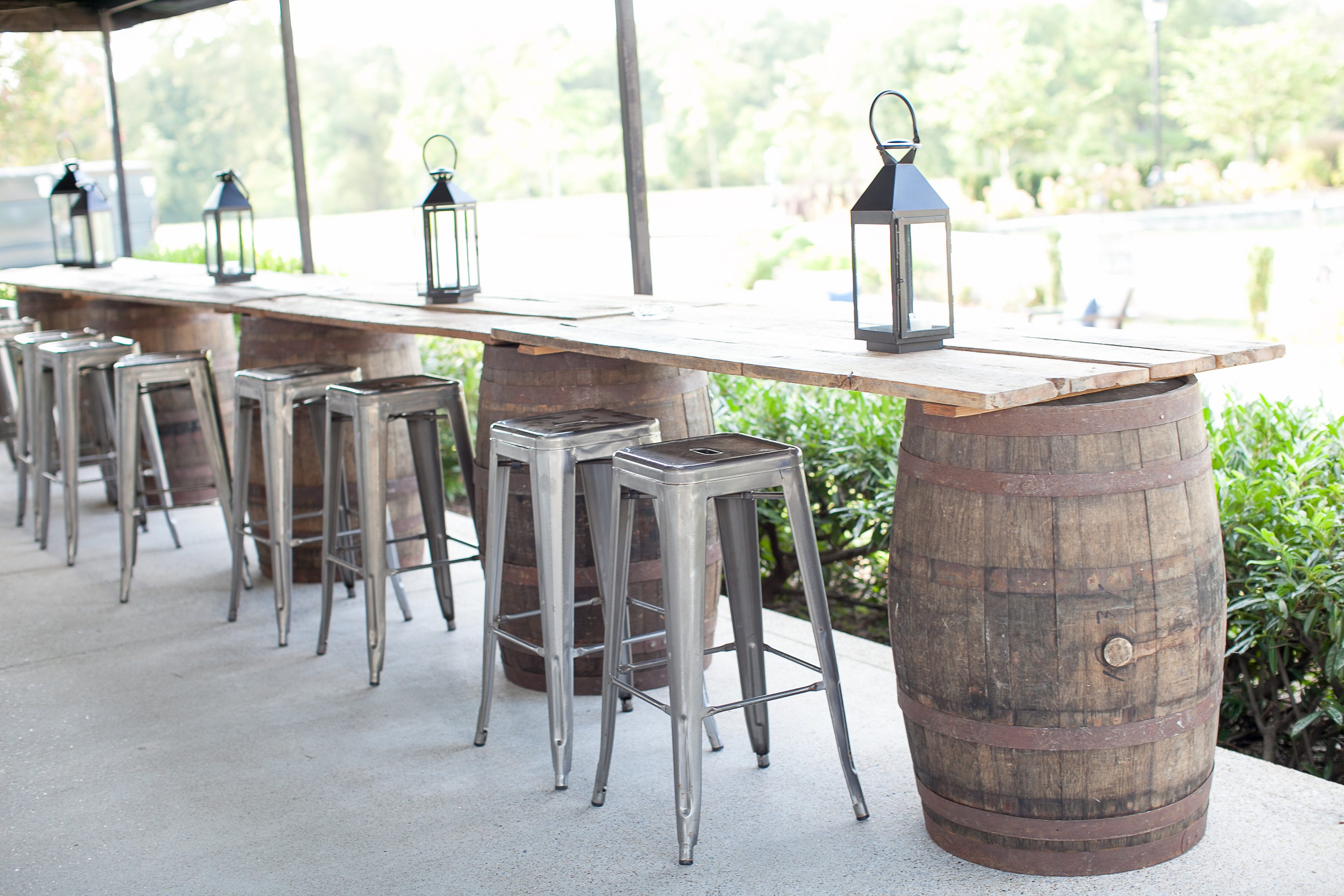 8′ Fruitwood  & Black Bars
No matter what you're serving up this winter, fruitwood or black certainly go with your design! We discounted these two popular 8′ bars to make your winter festivities a whole lot more fun!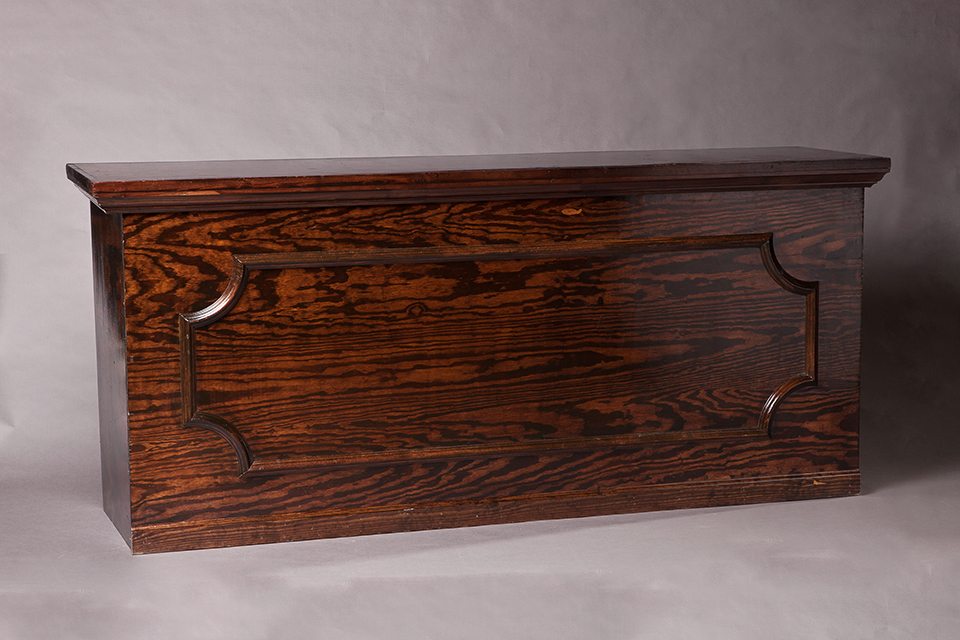 Lounge Furniture
Allowing your guests the extra seating to mix and mingle during your winter festivities? Or need a cozy sofa for those big ole family photos? Southern is discounting all Lounge Furniture by 25% – special winter pricing on our most loved couches, loveseats, and side tables! We're pleased as punch about it, too.
Specialty Linens
Linens can transform your most basic tables and help make the entire tablescape your own. Some of our most loved linens are included in the Winter Savings Discount, meaning your next event can be made even more beautiful!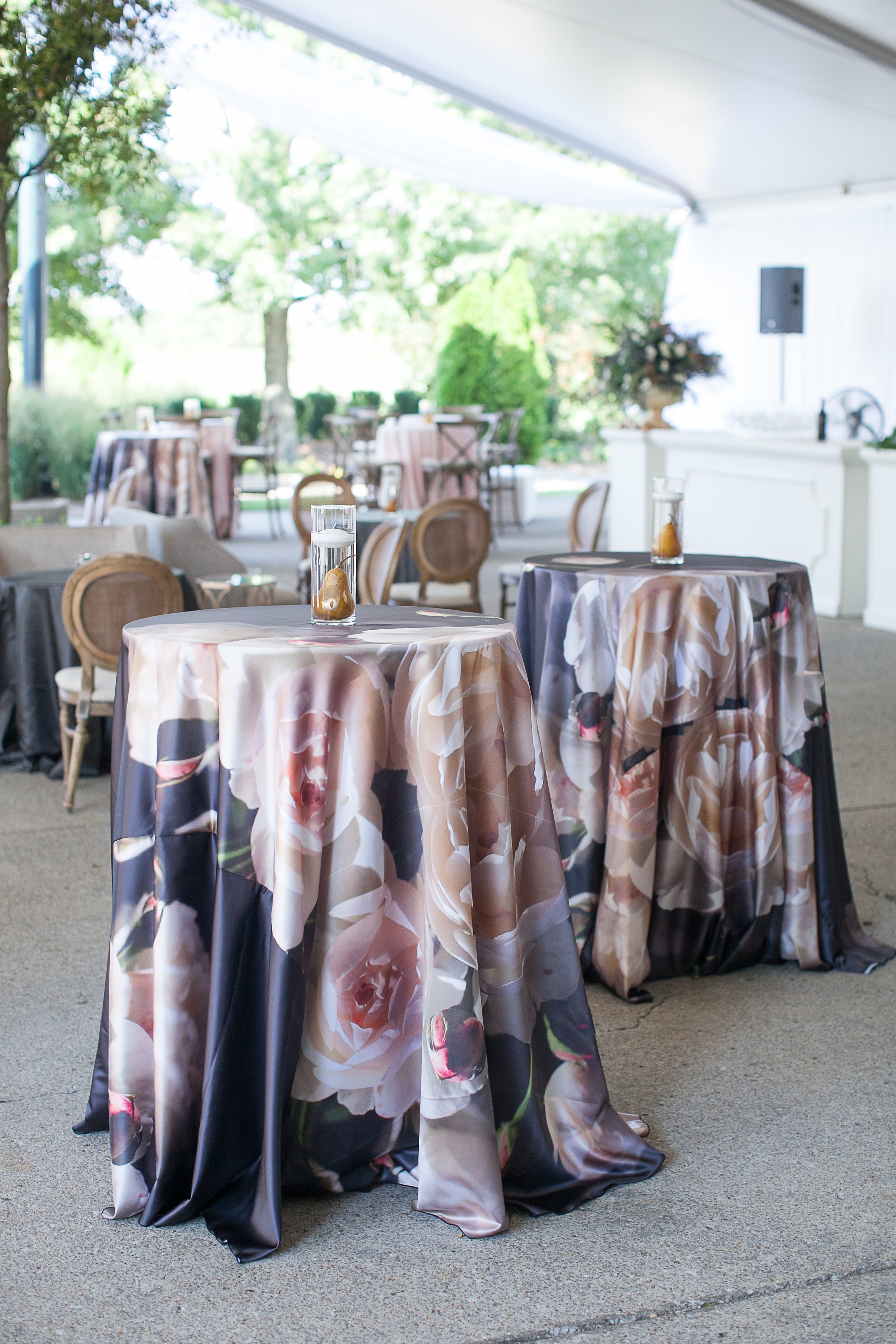 Offer Details:
Offer is good ONLY for NEW orders for events taking place between November 13 2017-March 31, 2018. Events after that are subject to regular pricing – sorry!
30% off specialty linen offer includes full-sized linens and overlaps. Specialty ties, runners, and napkins d NOT apply.
In stock items ONLY. Inventory may be limited on some dates. Early bird gets the worm (or chair in this case)!
All standard service fees and delivery/pick up fees apply.
Cannot be combined with any other discounts. 
TAGS | Chiavari Chairs, Cross Back Bar Stools, Cross-Back Chairs, Farm Bistros, Farm Tables, Franklin Bars, Harlin Dining Chairs, Linens, Lounge Furniture, Mini Farm Tables, Nashville Event Rentals, Nashville Wedding Rentals, Nashville party rentals, Remington Barstools, Remington Bistros, Southern Events Party Rental, Southern Events Party Rental Company, Unique Wedding Rentals, Whiskey Barrels, Whiskey Bars, franklin tn, winter events, winter savings special
FEATURED RENTALS | Harlin Dining Chairs, Cross Back Chairs, Cross Back Bar Stools, Chiavari Chairs, Farm Tables, Mini Farm Tables, Farm Bistros, Remington Bistros, Remington Barstools, Whiskey Barrels, Whiskey Bars, Franklin Bars, Lounge Furniture, Linens
---