17

Aug

On Trend, Southern Events Products, Trends and Inspiration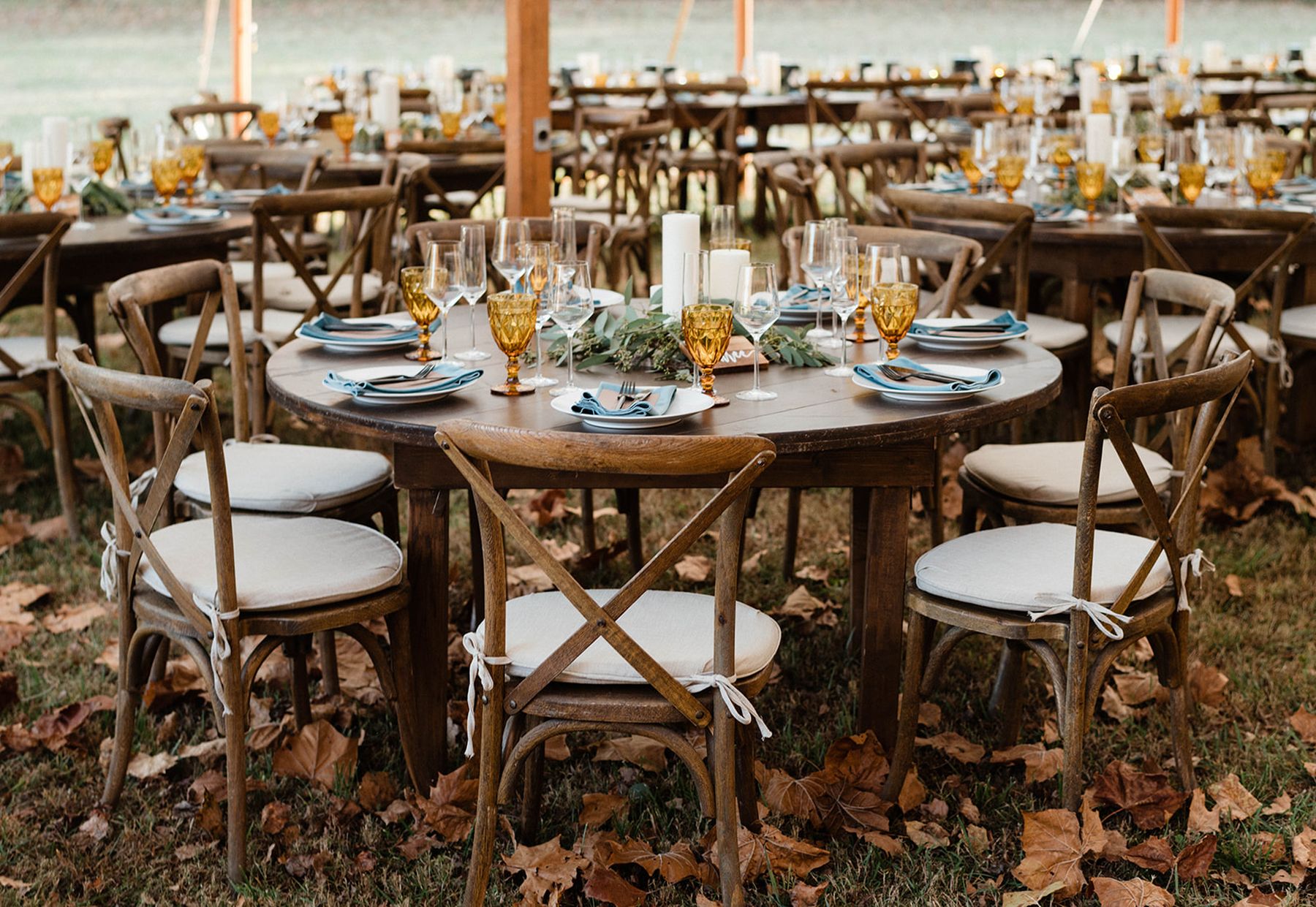 As the rich colors of autumn grace the countryside and the air turns crisp, Tennessee becomes a charming setting for a fall wedding. Regardless of whether you choose to host indoors or out! To create a magical feel, Southern Events offers a selection of rentals that capture the essence of the season. Explore our must-have party rentals for Tennessee fall weddings, from bold linens and artisan serving ware to modern rustic furniture. All of which will elevate your celebration.
Whiskey Barrels & Wood Bars
Set the stage for your wedding with the rustic charm of whiskey barrels and wood bars. These rentals blend seamlessly into nature and offer warmth and elegance. The whiskey barrels can be used as cocktail tables. While the wood bars serve as a focal point. Perfect for a stylish beverage station or cocktail hour. Whether you're hosting your wedding in a vineyard or a rustic barn, these rentals will add a touch of Southern charm to your celebration.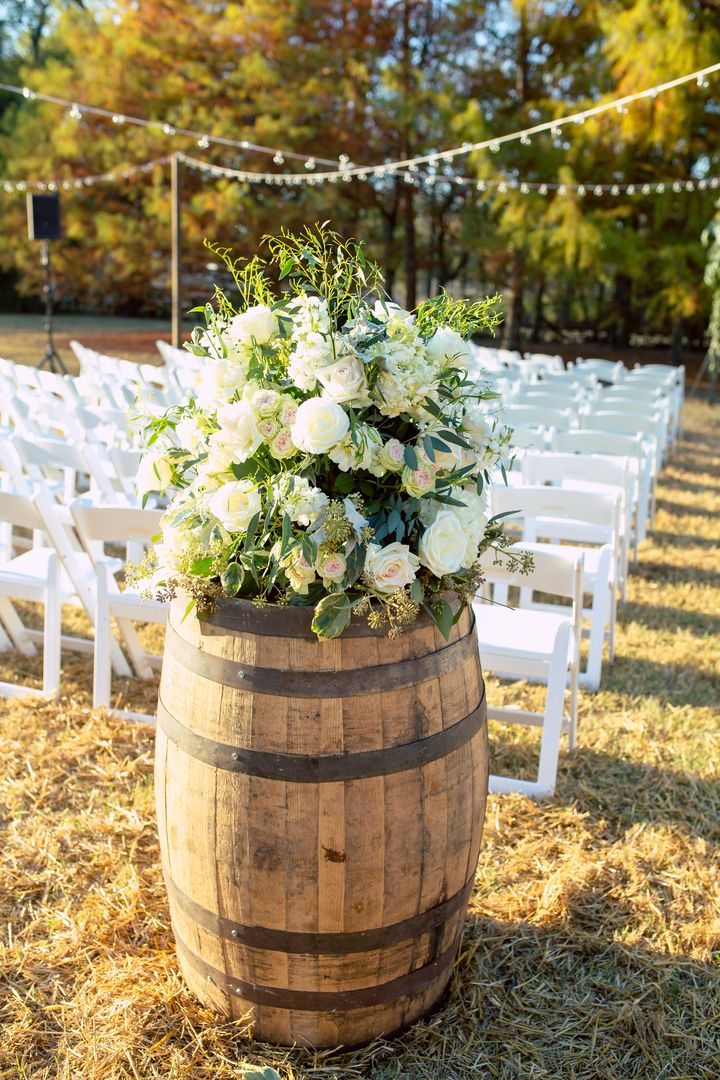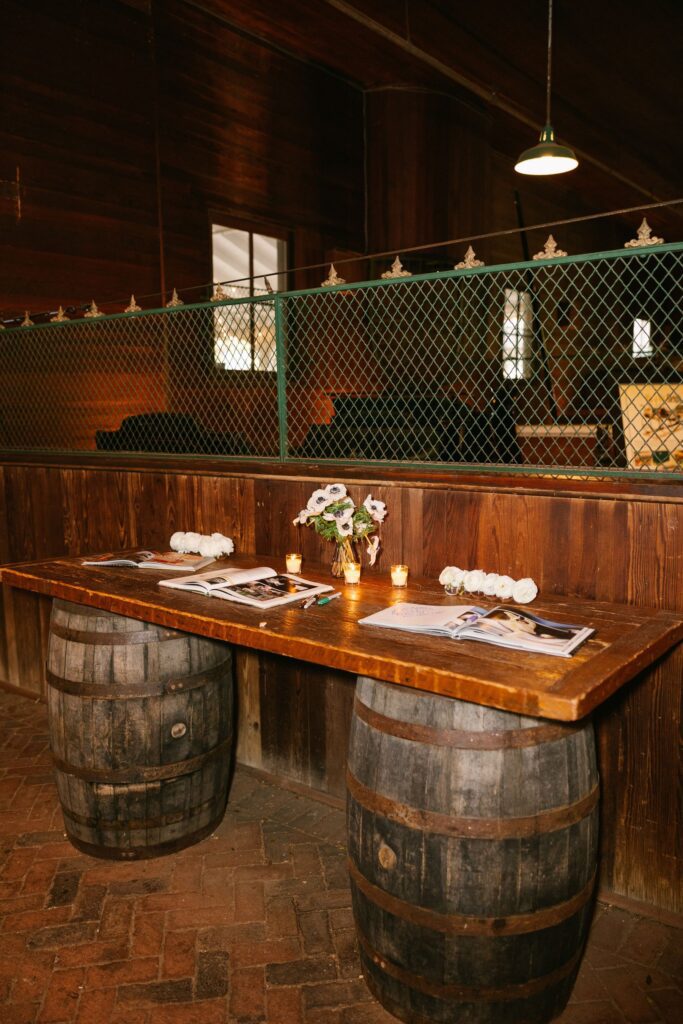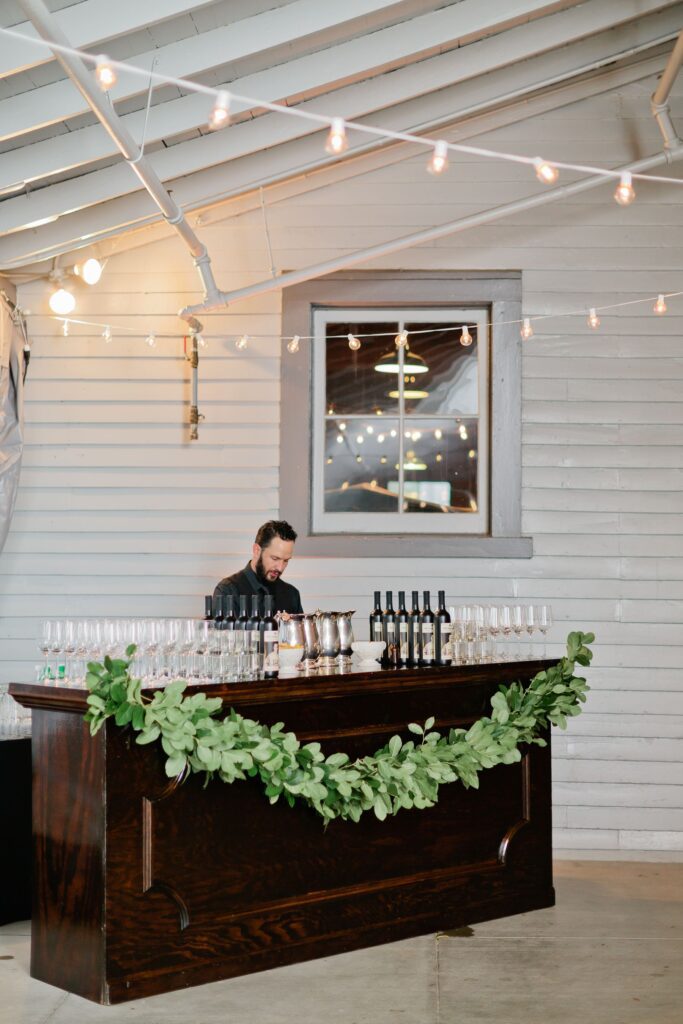 Modern Rustic Tables & Chairs
Create an inviting and stylish event with modern rustic tables and chairs. These rentals combine the raw beauty of wood with modern details. The natural textures and earthy tones complement the fall season. Offering your guests a comfortable and stunning place to gather and celebrate your union. From round tables with Cross Back Chairs for an intimate gathering. To long banquet-style tables paired with rustic benches for a grand feast. Or, spruce up your outdoor ceremony when you feature our elegant Harlin Dining Chairs.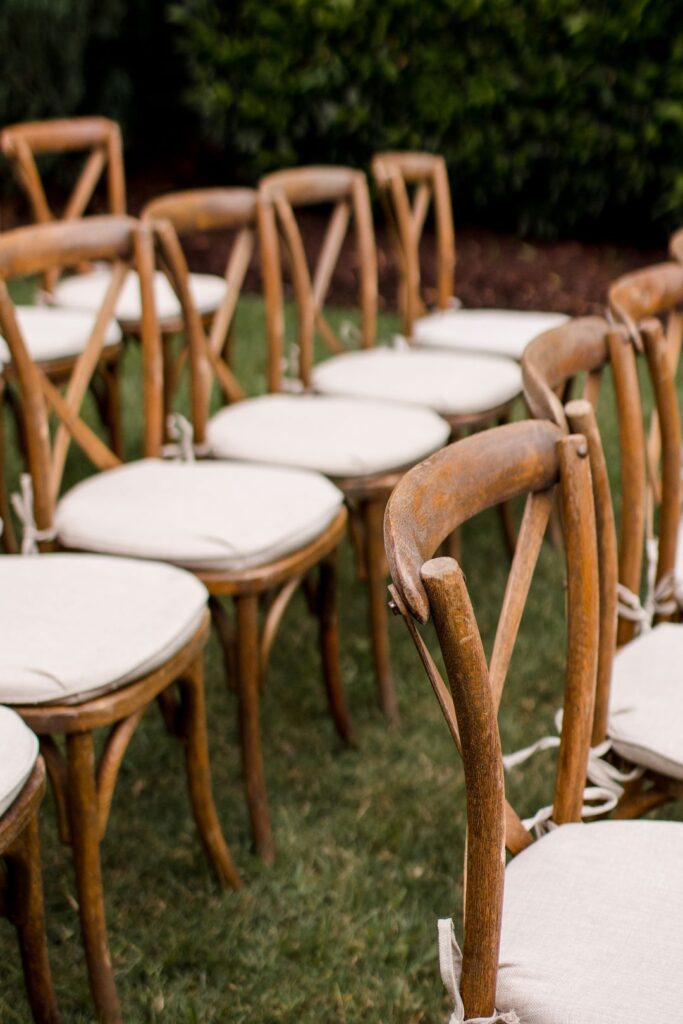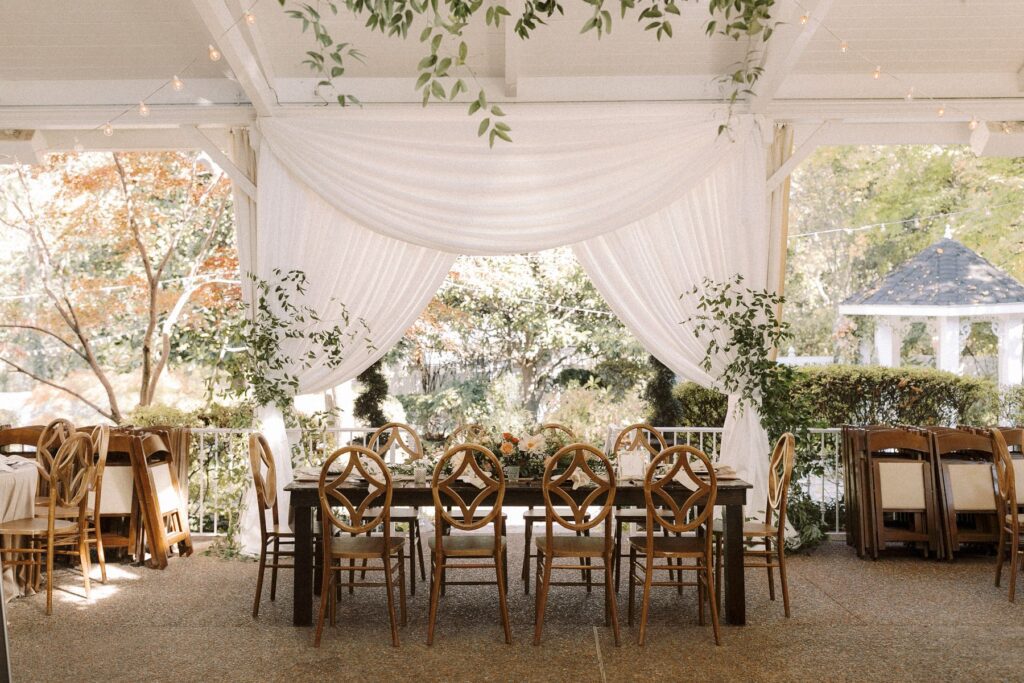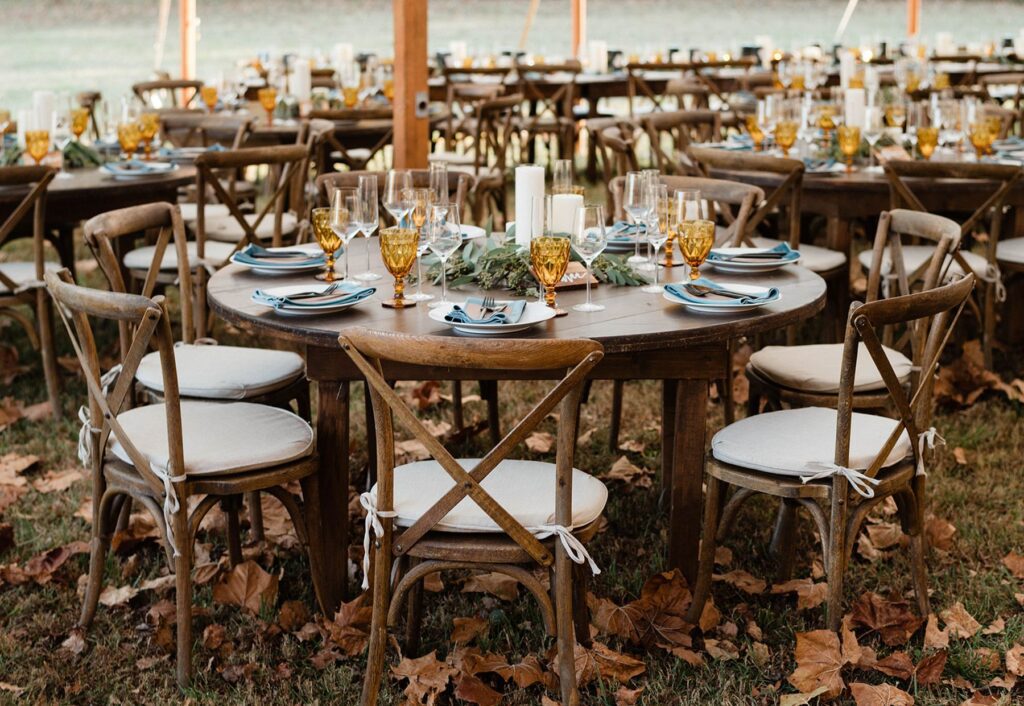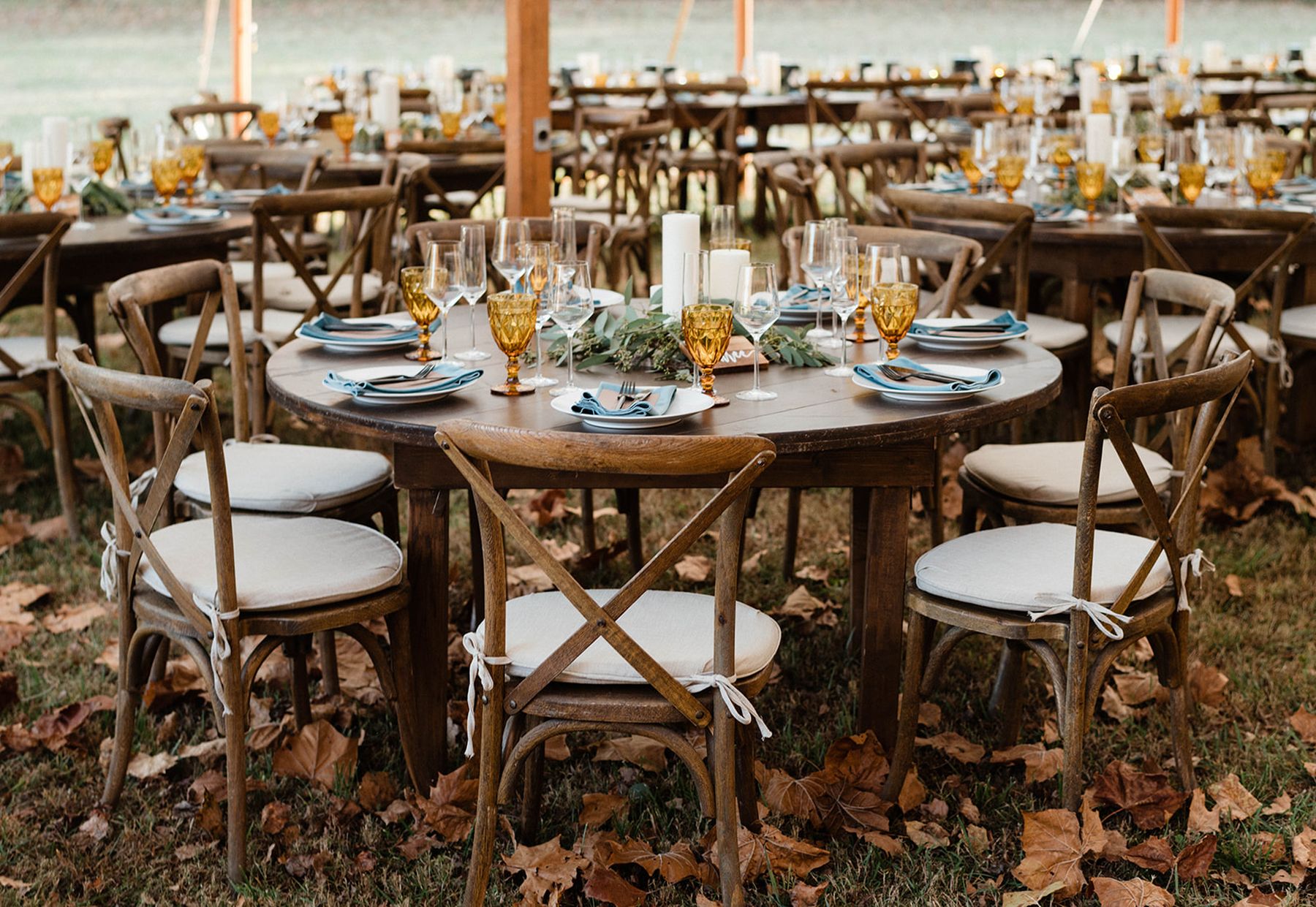 Artisan & Recycled Serving Ware
Elevate your Tennessee fall weddings with artisan and recycled serving ware. The simple and charming designs will add a unique and personal touch to your wedding reception. From handmade Earthen China to timeless Glass Mosaic Dinner Plates. Southern Events offers a range of serving ware for an autumnal theme. Create a modern minimalist place setting using Rattan White Washed Chargers, Alabaster Earthen China, and Gold Austin Flatware. Or, opt for a moody seasonal palette with a Copper Glass Charger, Onyx Earthen China, and Brushed Copper Flatware. Complete the look with Recycled Glassware or Amber Goblets!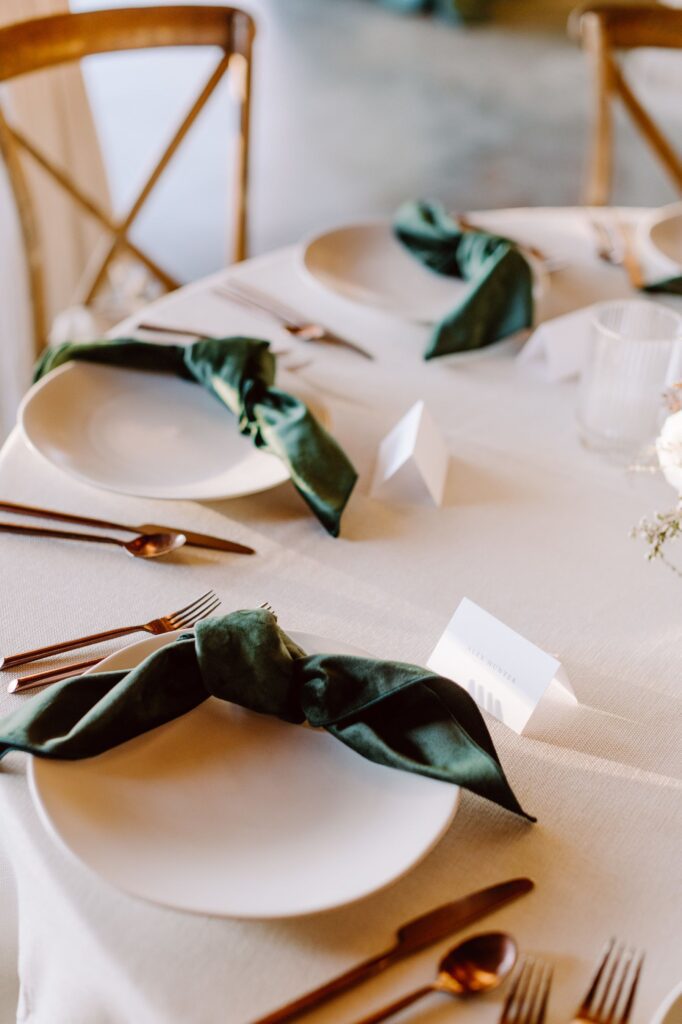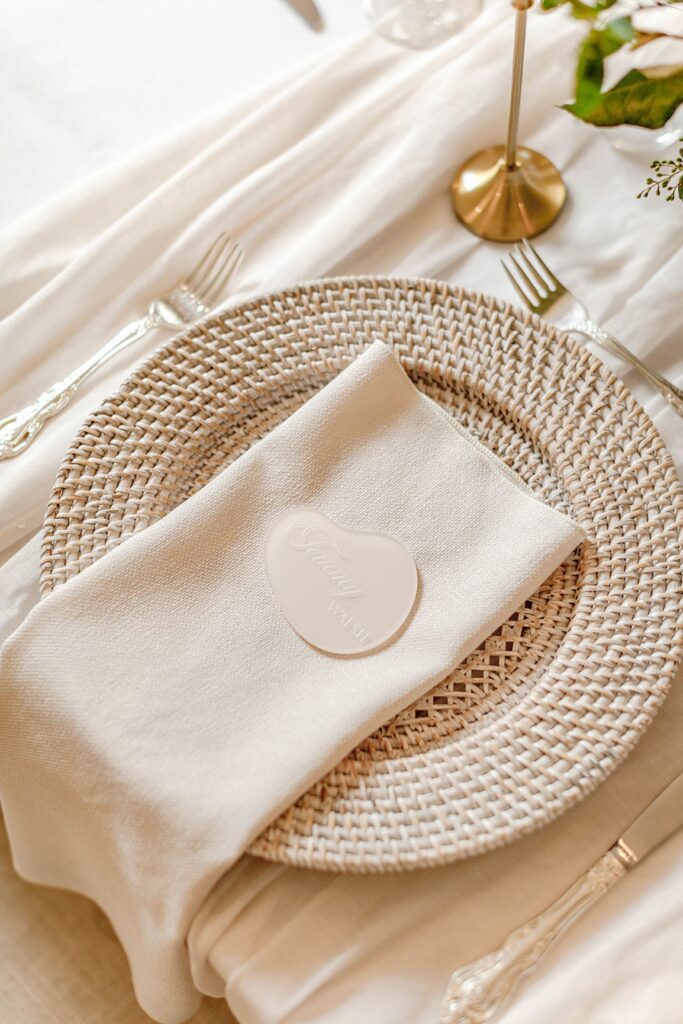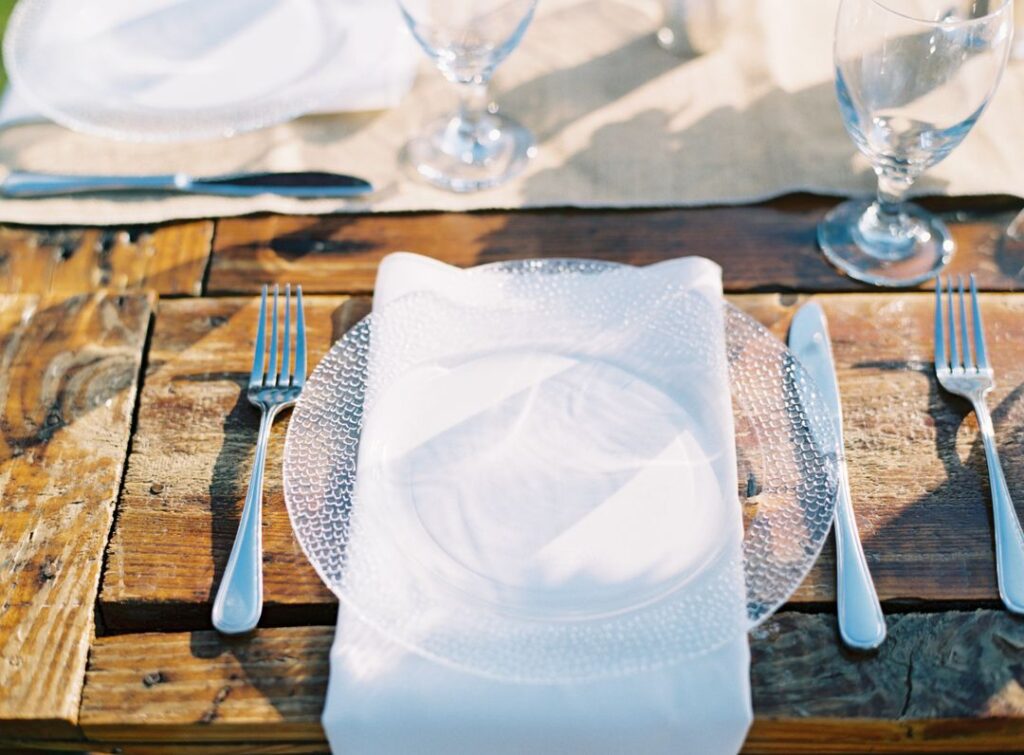 Romantic Runners & Linens
Bring a touch of romance and sophistication to your tables with soft runners and linens. Embrace the rich hues of fall with deep burgundies, warm oranges, and earthy browns. For an extra hint of warmth, perfect when chilly temperatures are in the forecast, opt for velvet napkins or tablecloths. Our current favorites include Golden Velvet and Moss Green Crush! Or, feature soft runners that allow the wood to shine while keeping a romantic vibe. Such as our Natural Sahara or Rust Runner.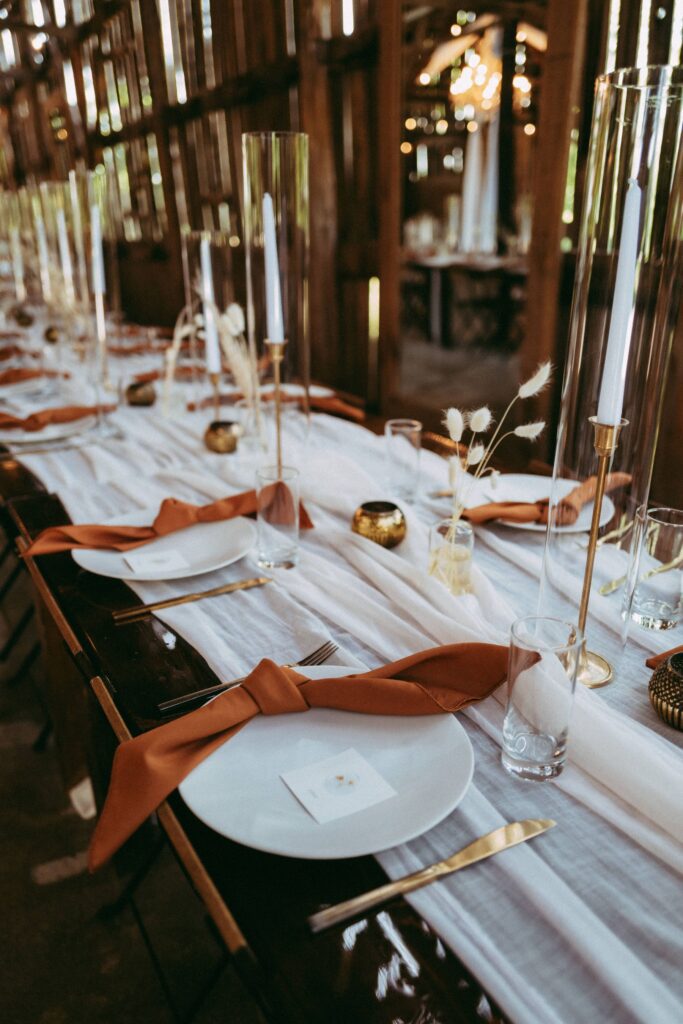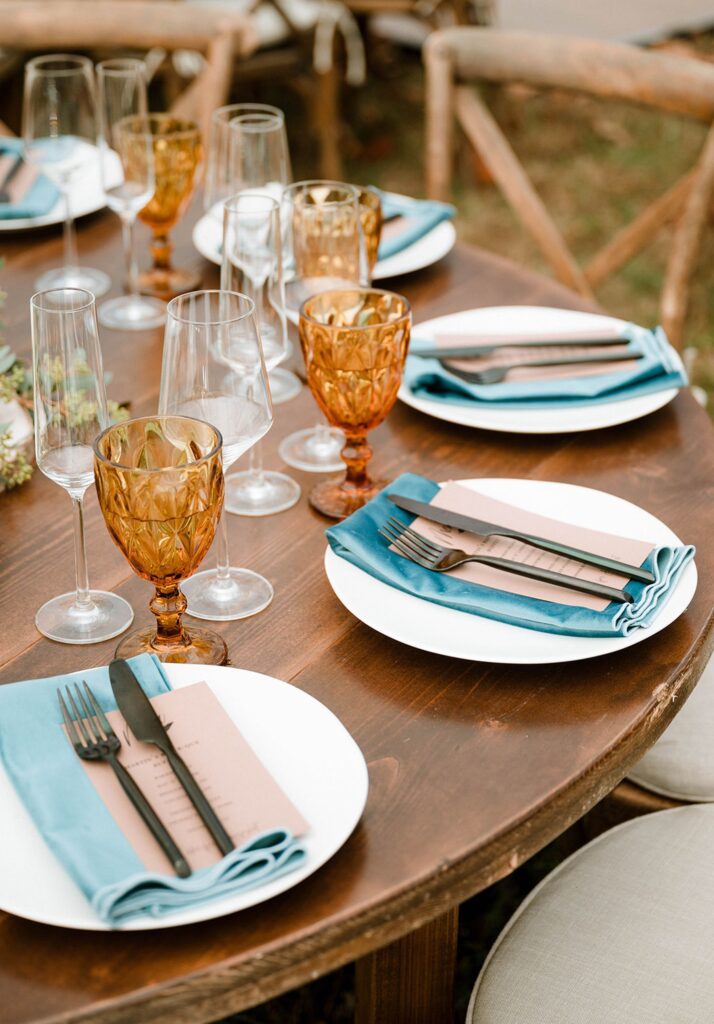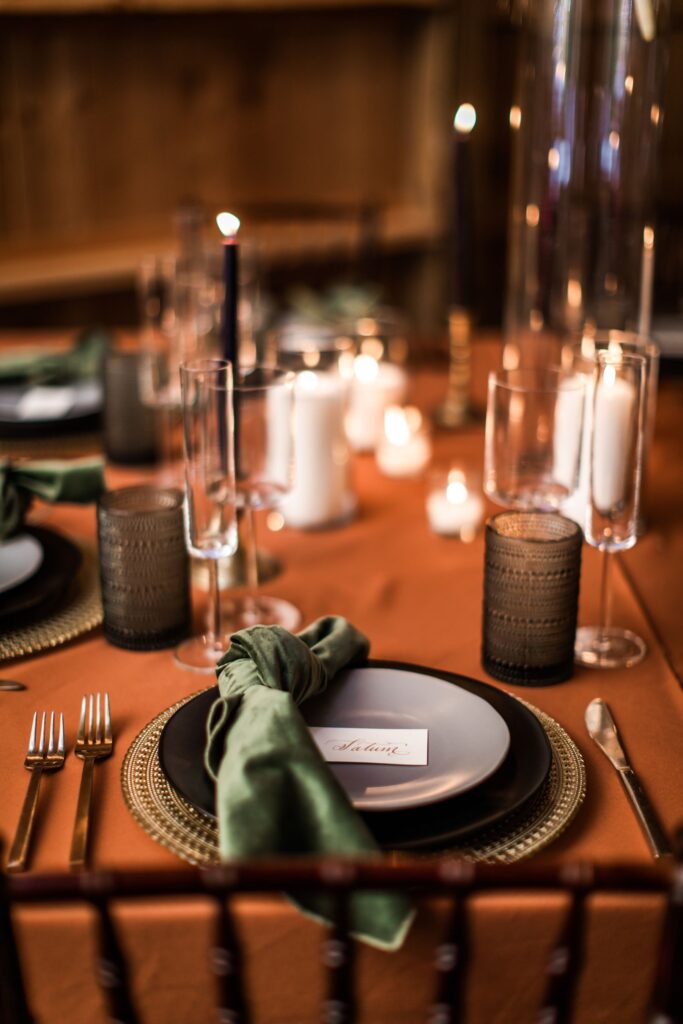 Cozy Lounge Areas
Enhance the guest experience with cozy lounge areas. As the evening breeze sets in, these areas provide a space where guests can relax and mingle. From plush sofas adorned with seasonal throw pillows to vintage-inspired armchairs. Southern Events' lounge rentals are both comfortable and pleasing to the eye. Grab our Jacqueline or Fern Velvet Sofa, or feature our classic Bennett Leather Sofa. Paired with a set of accent chairs. For an extra cozy setup, our Estelle Quarter Round Sofa is a stunner. Lastly, spruce up the space with a mix of vintage rugs and accent tables. Such as the Gold Hammered or Distressed Wood collections.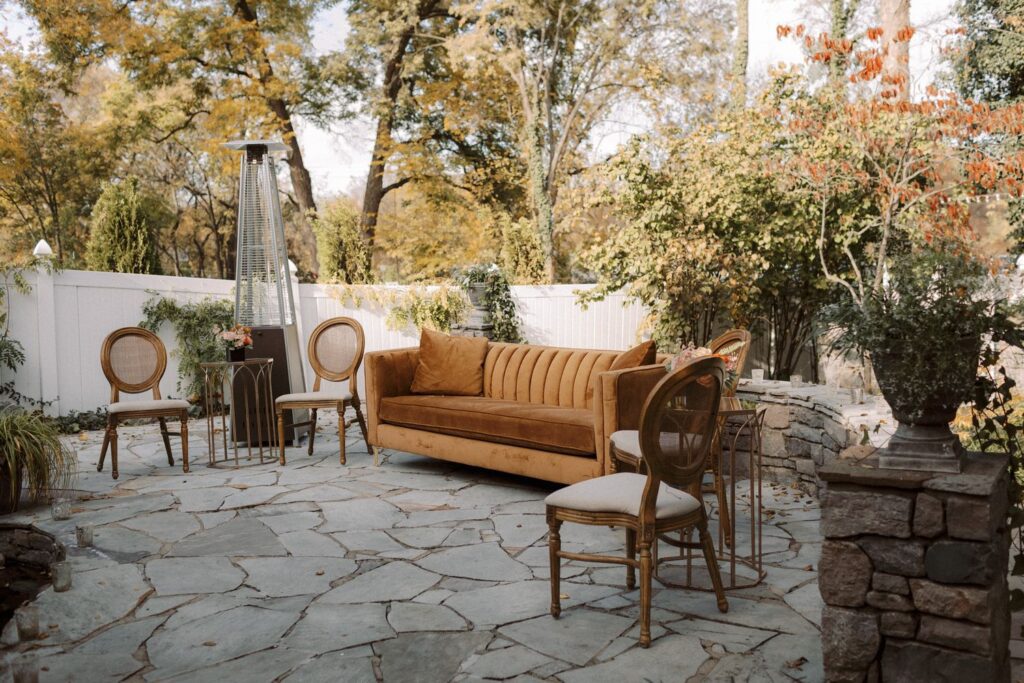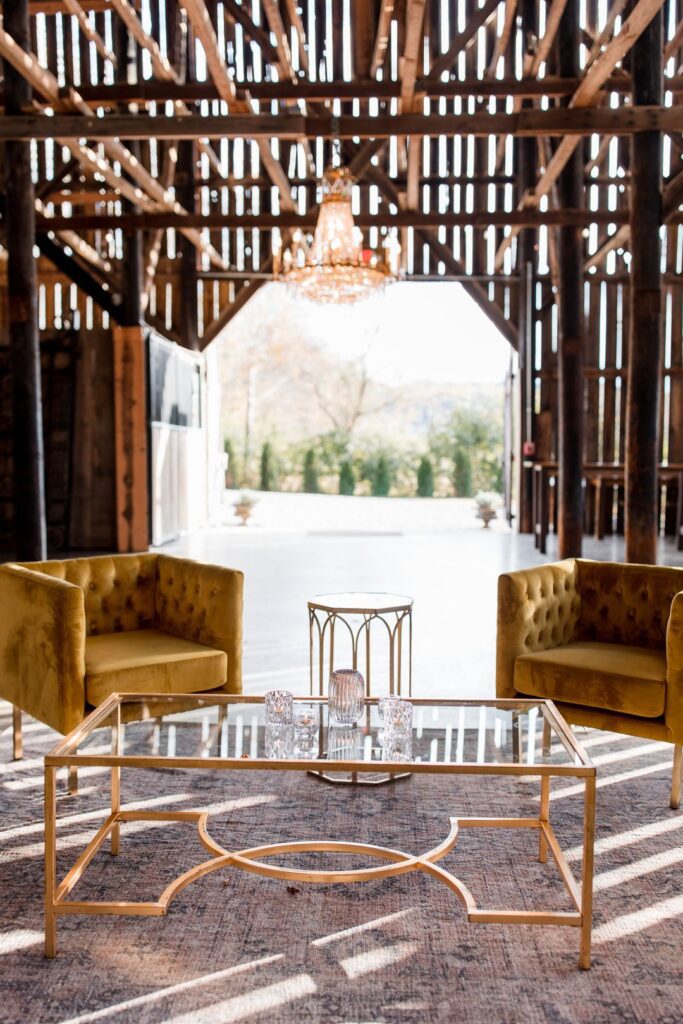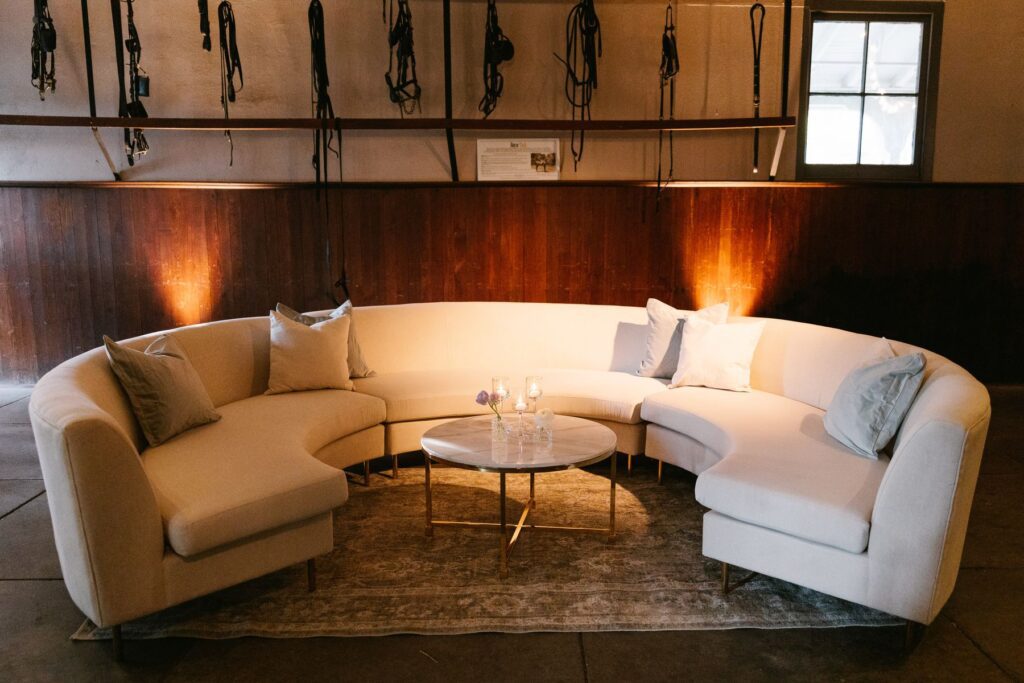 We can't wait to plan more Tennessee fall weddings! Send us a message at info@southerneventsonline.com to start planning your big day. Or for help choosing event rentals that fit your vision. Prefer a modern wedding look? Check out this Black and White Wedding at Diamond Creek.
TAGS | Fall Wedding Decor, Fall Wedding Rentals, Lounge Furniture, Rustic Weddings, Rustic event rentals, Tennessee fall wedding, fall weddings, outdoor fall wedding, rustic wedding decor, tablescape inspiration
FEATURED RENTALS | whiskey barrels, Cross Back chairs, fruitwood farm table, cross back chairs, harlin dining chairs, Copper Flatware. Complete the look with Recycled Glassware or Amber Goblets! Glass Mosaic Dinner, Rattan White Washed Charger, Alabaster Earthen China, Gold Austin Flatware, Copper Flatware, Amber Goblets Recycled Glassware, Onyx Earthen China, Copper Glass Charger, Golden Velvet, Moss Green Crust, Natural Sahara Runner, Rust Runner, Jacqueline Velvet Sofa, Fern velvet Sofa, Bennett Leather Sfoa, Estelle Quarter Round Sofa, vintage rugs, Gold Hammered Coffee Table, Distressed Wood Coffee Table,
---
27

Sep

Events and Style Shoots, Southern Events Products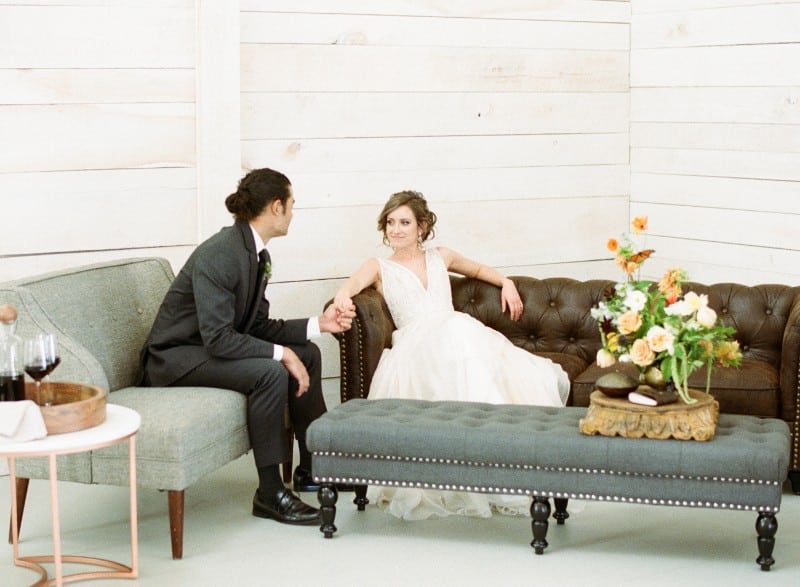 Our Nashville event rentals were on display at our most recent styled shoot at Nashville's White Dove Barn, where we dreamed up a boho fall wedding design with some amazing vendor friends!
The scene was set perfectly for our Fall-inspired boho wedding style shoot with Harlin Dining Chairs bringing natural wood to a beautiful white canvas. Our Bennett Leather Sofa was paired with the London Love Seat and Winstead Grey Tufted Bench for an impeccably chic style.
The elegant boho fall wedding tablescape started with charcoal gray linens, where Pure Glassware added striking cleaning lines next to the whimsical centerpiece by the amazing Kennedy Occasions and Feather and Oak Tennessee. Peachy-taupe taper candles from Creative Candles added a bit of romance, while our Carerra Marble Dinner Plates and gold Austin Flatware pulled the gold and gray accents together for a perfect design.
Thank you again Alex Thorton for the beautiful photos, and for Kennedy Occasions for pulling all the beautiful details on this boho fall wedding together.
Looking to dazzle at your next occasion? Southern has all you need for your next Franklin, Nashville or Middle Tennessee event. Reach out to info@southerneventsonline.com to reserve any of the items you see!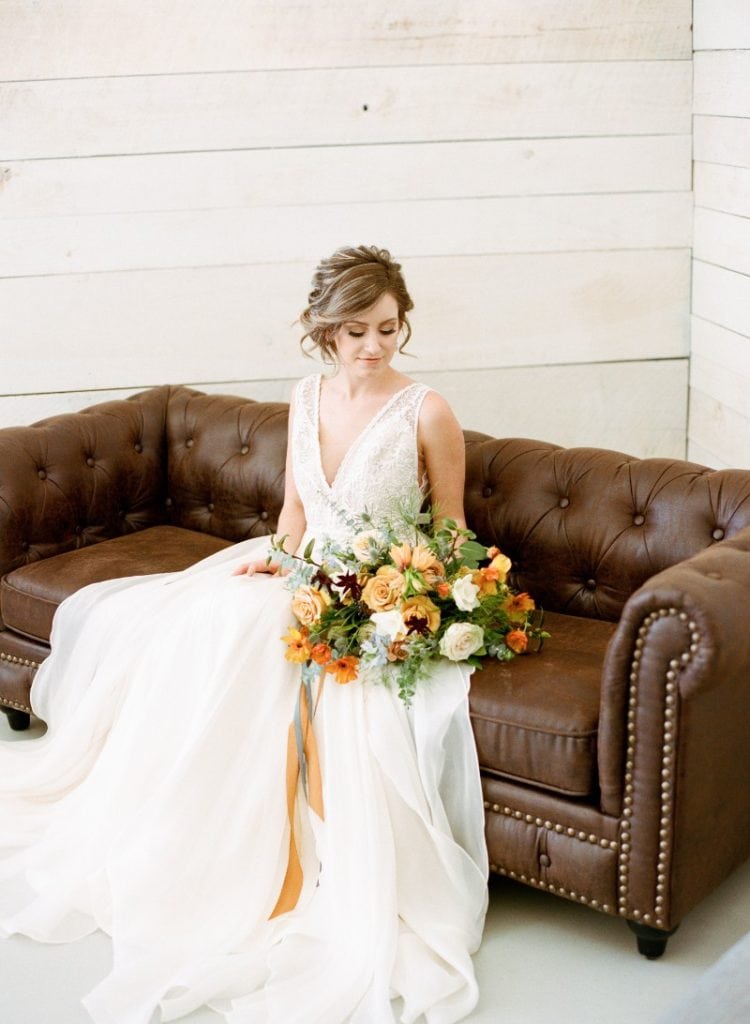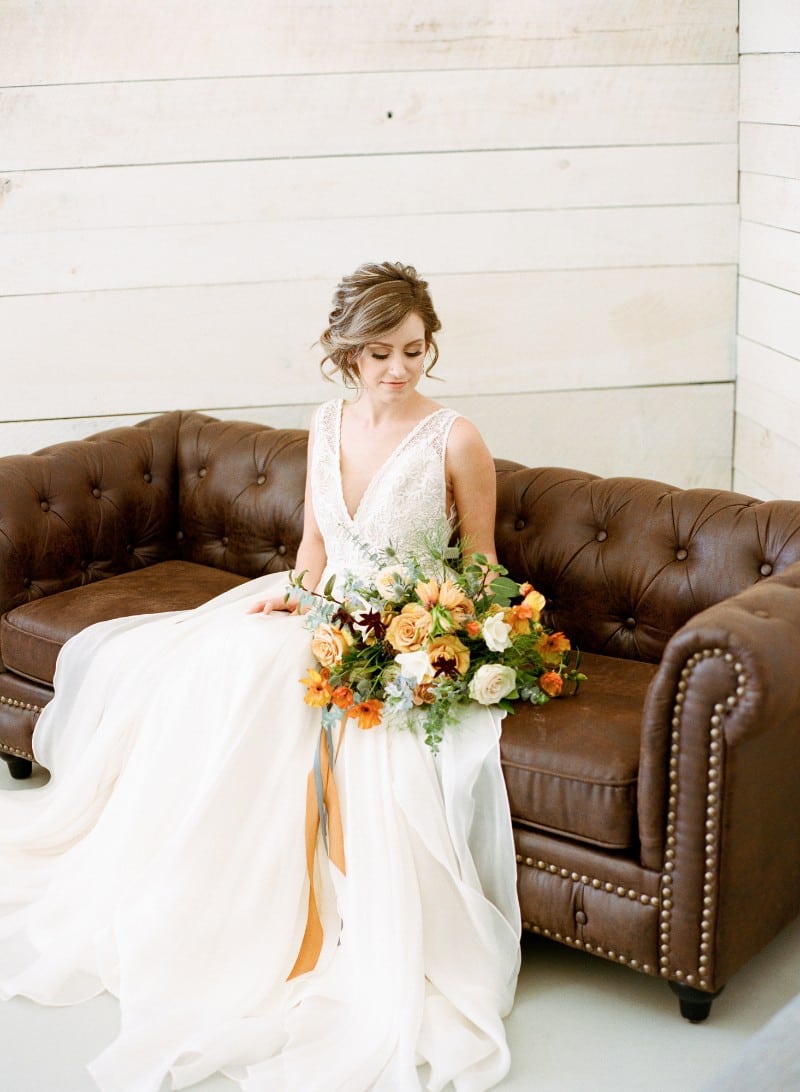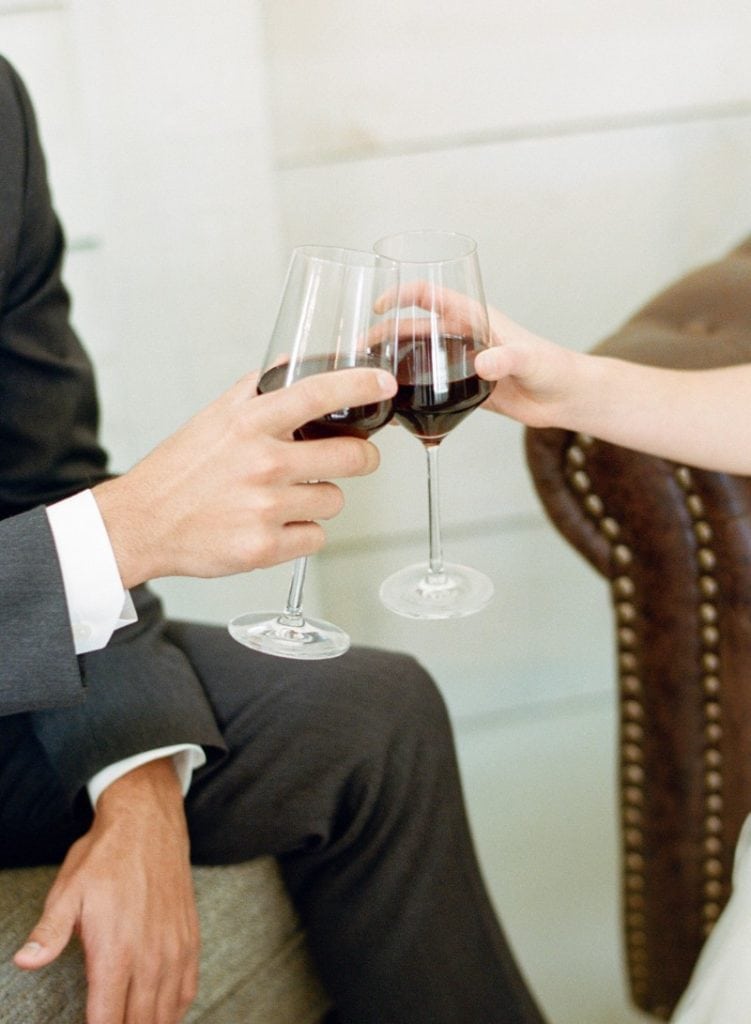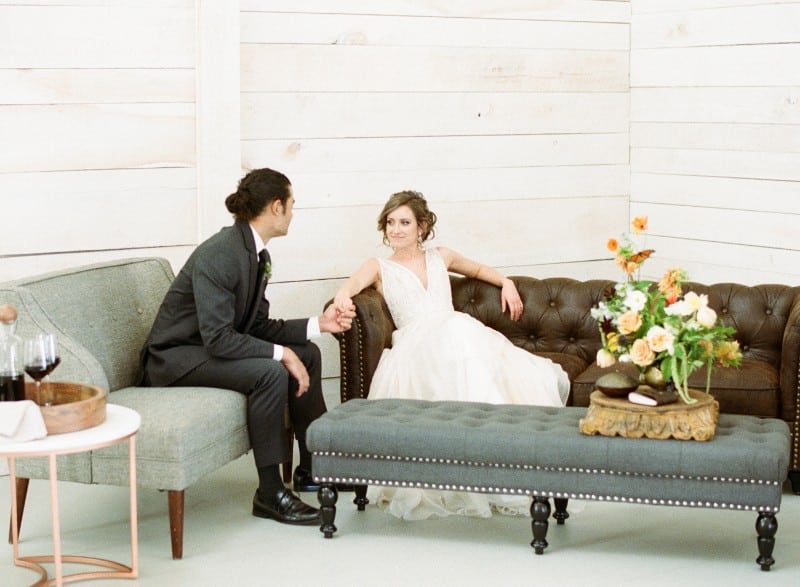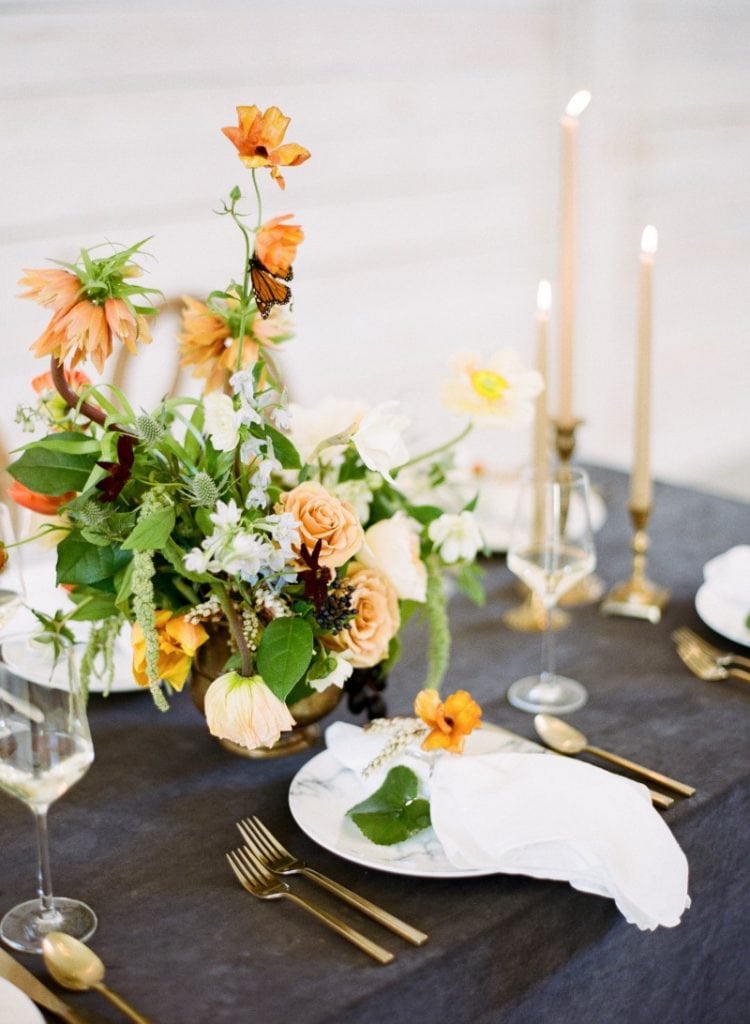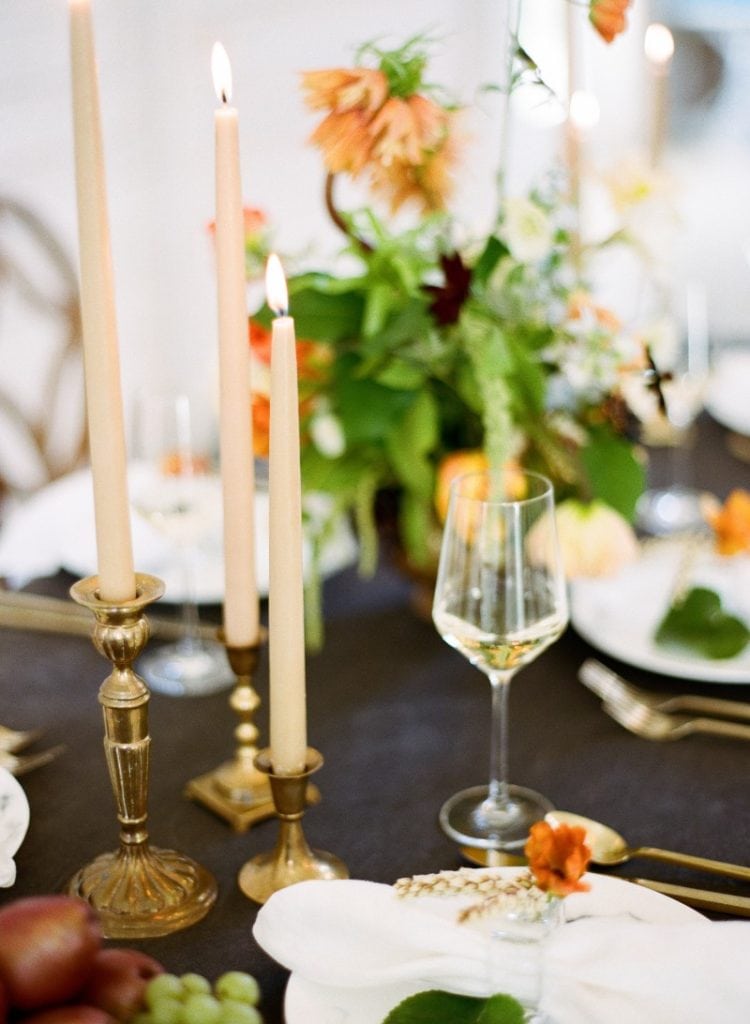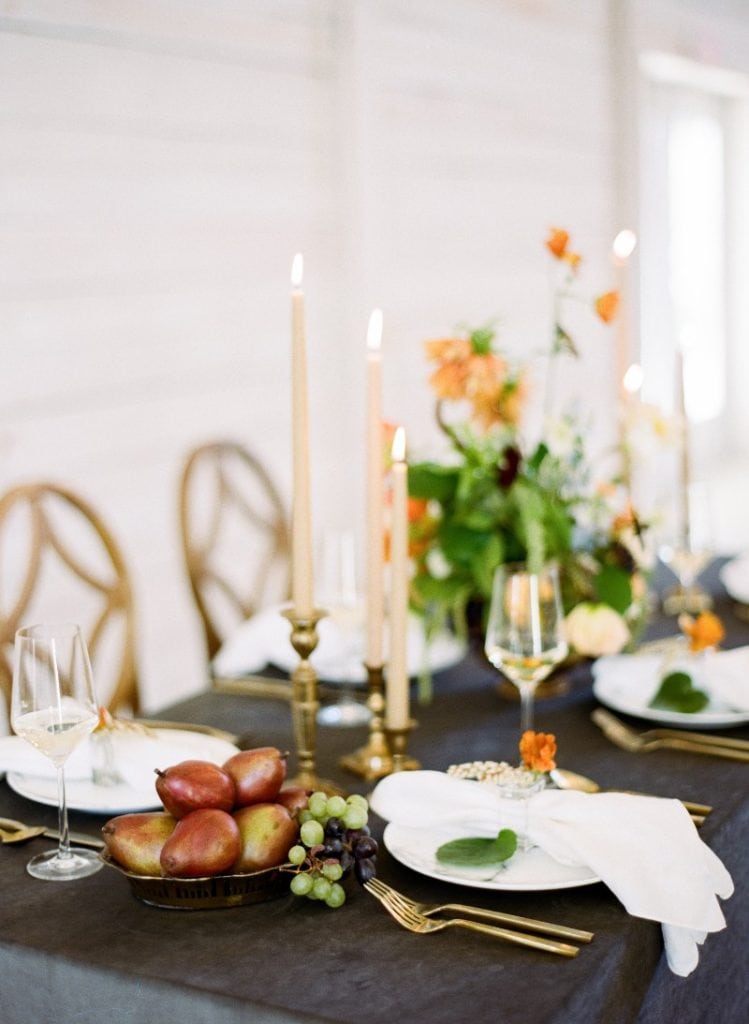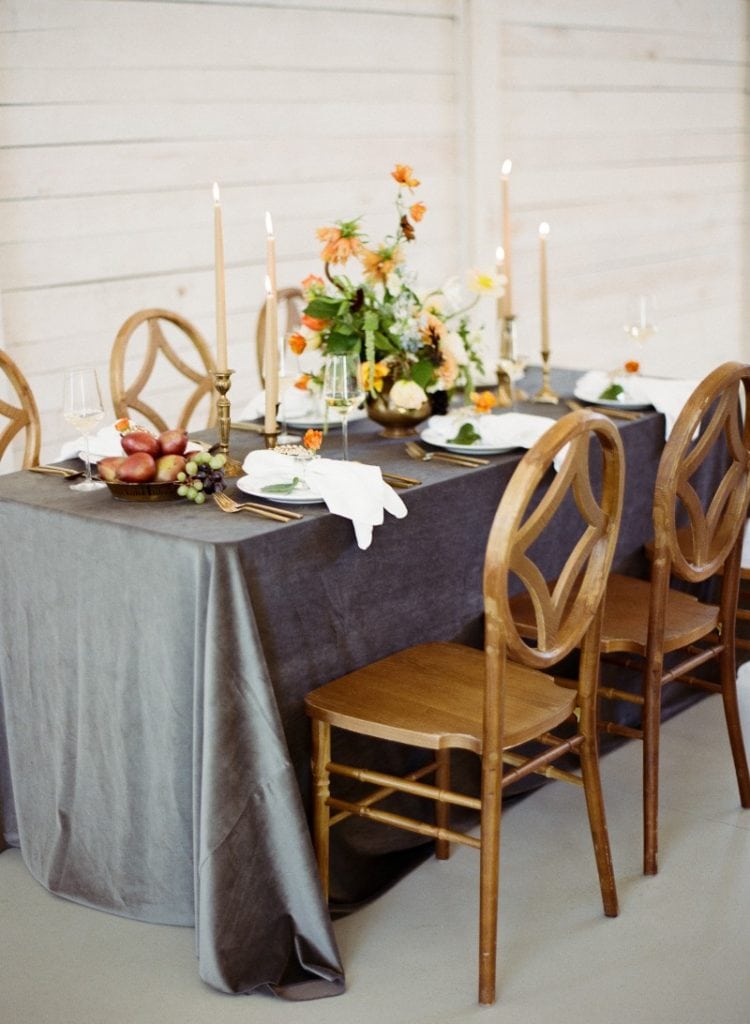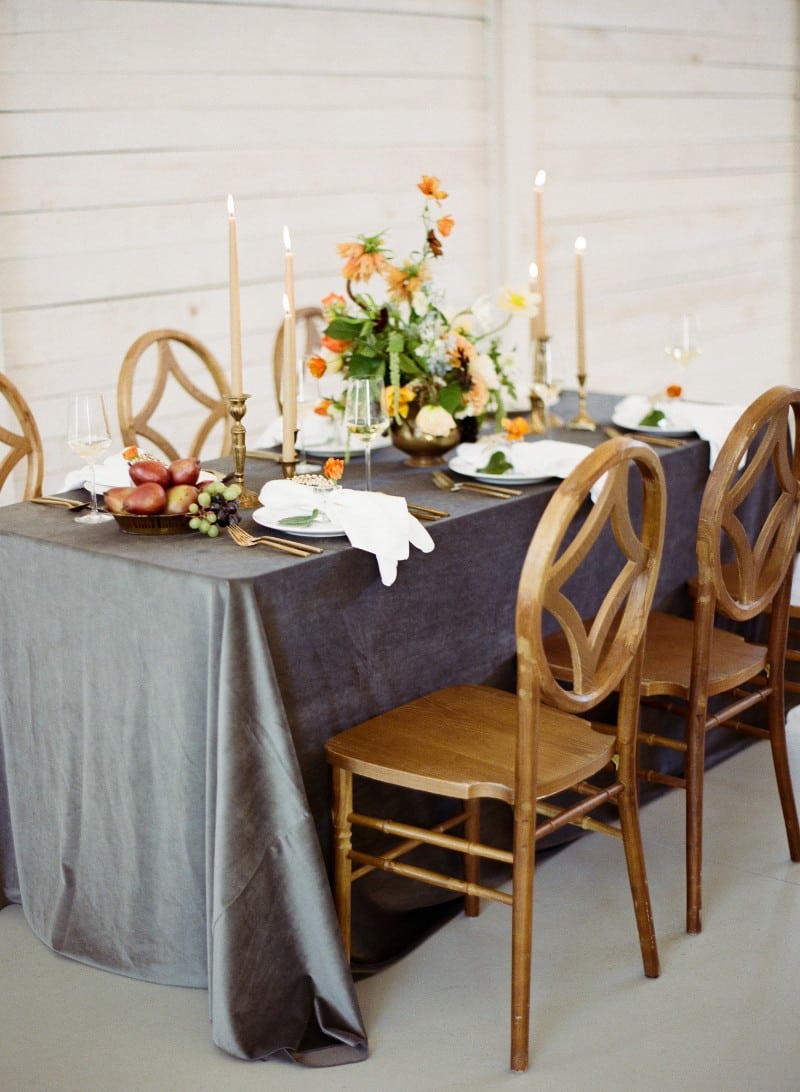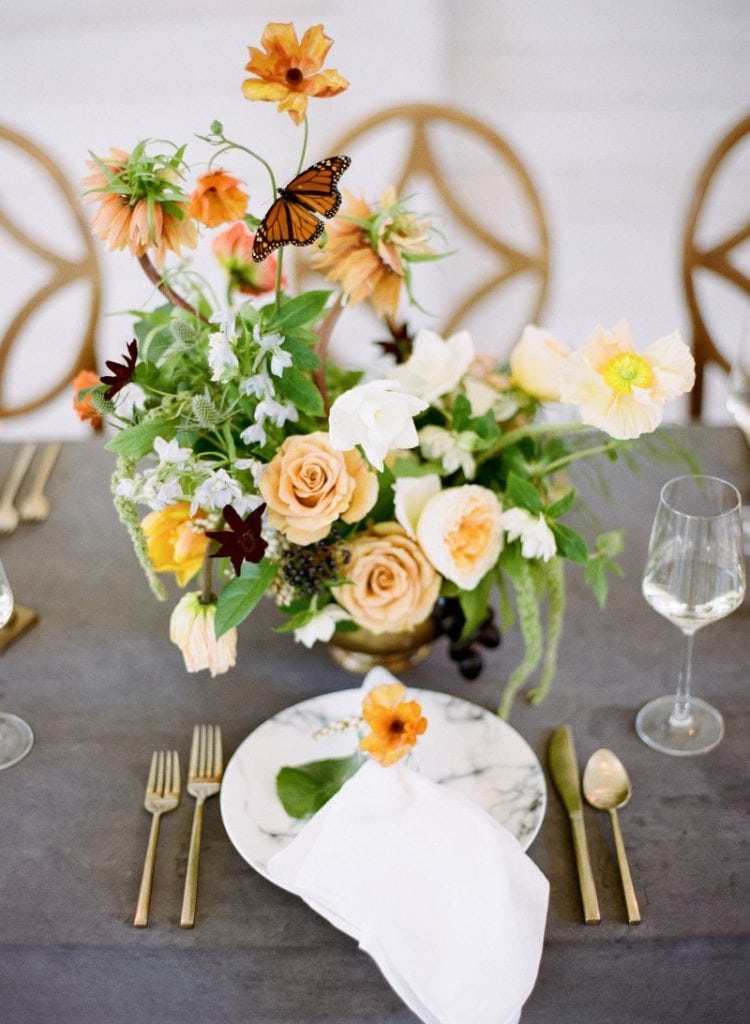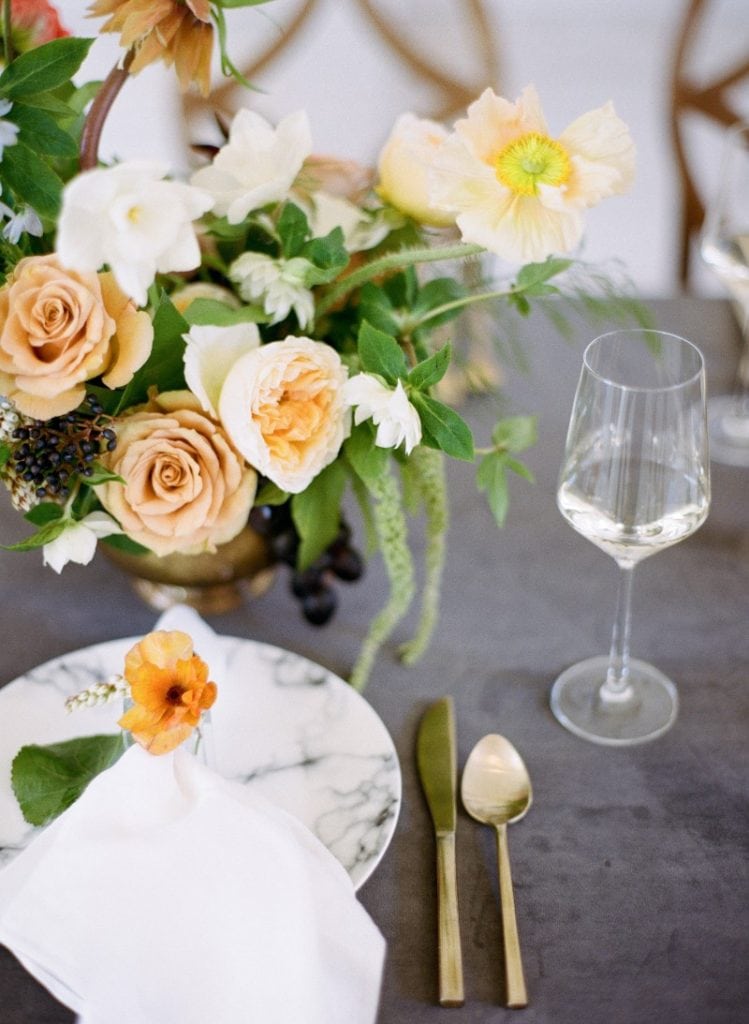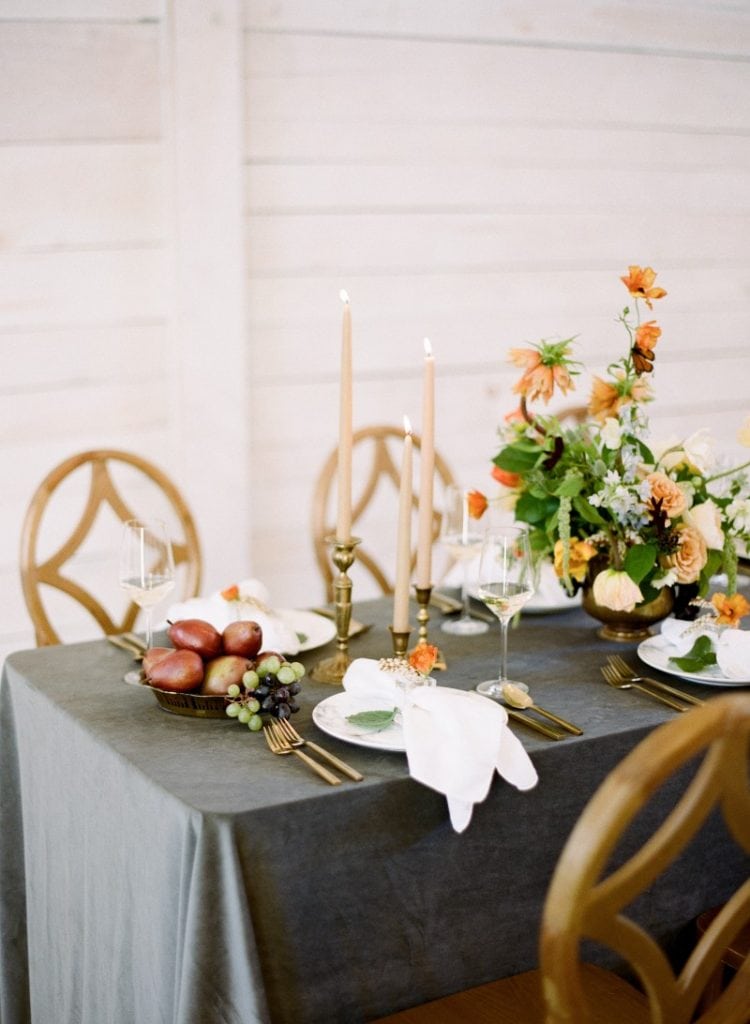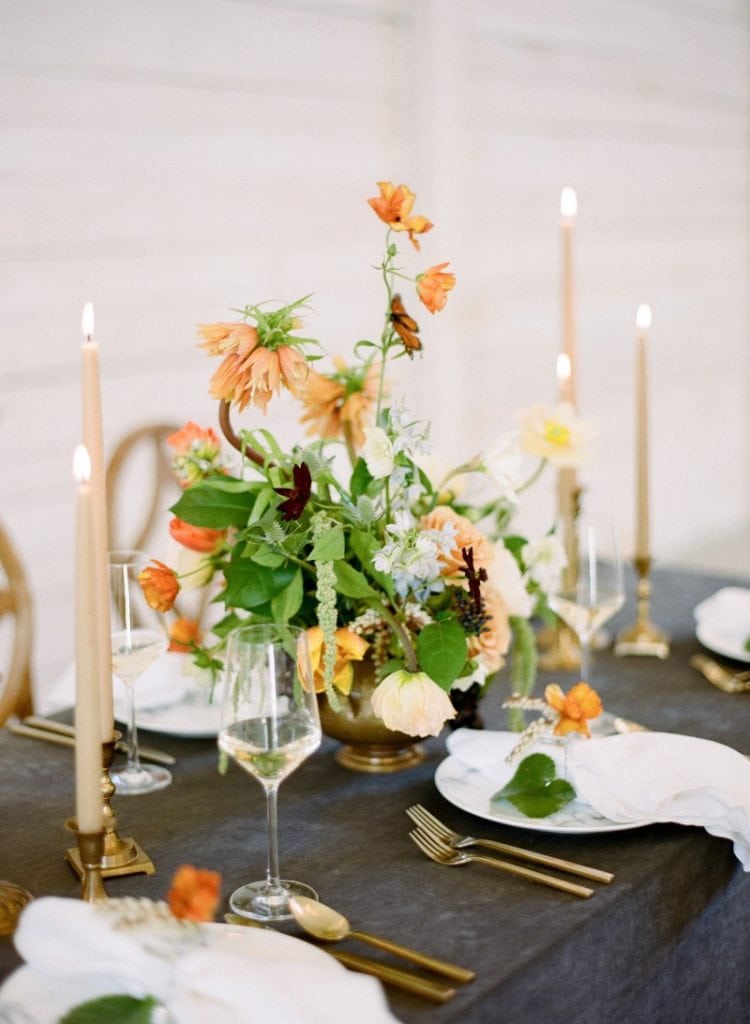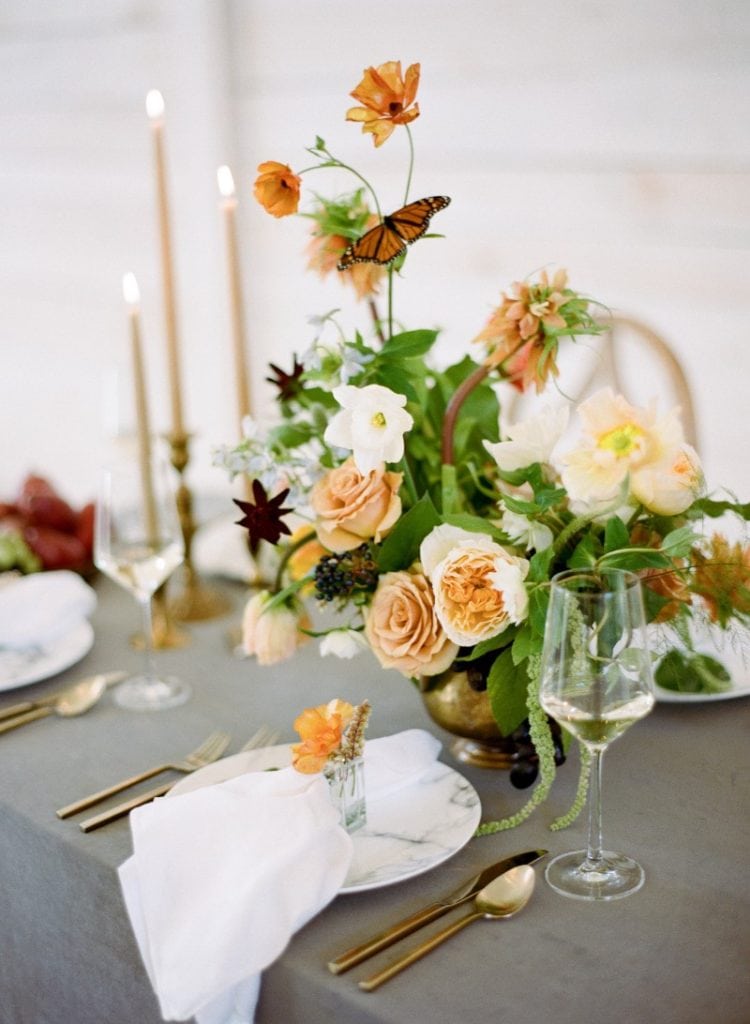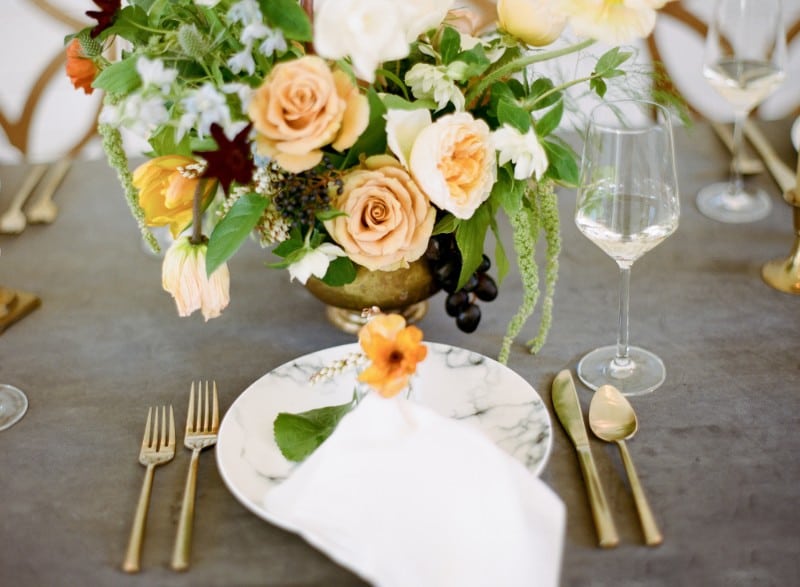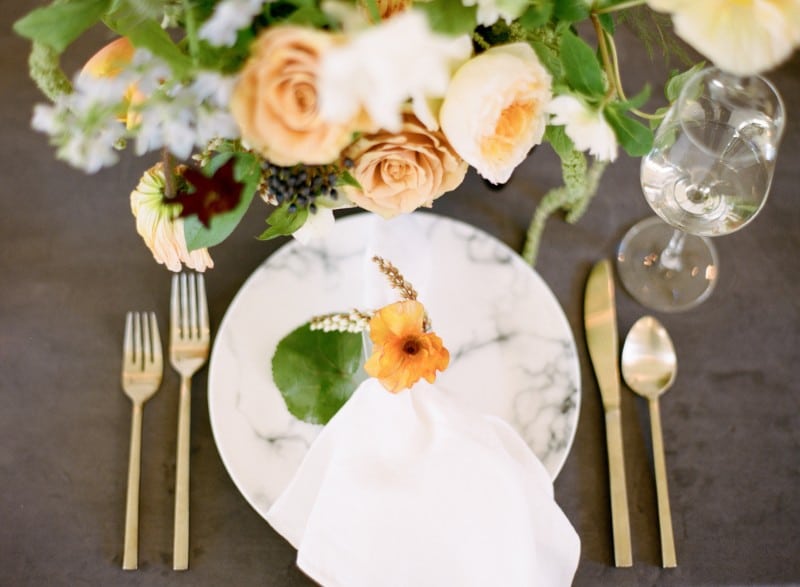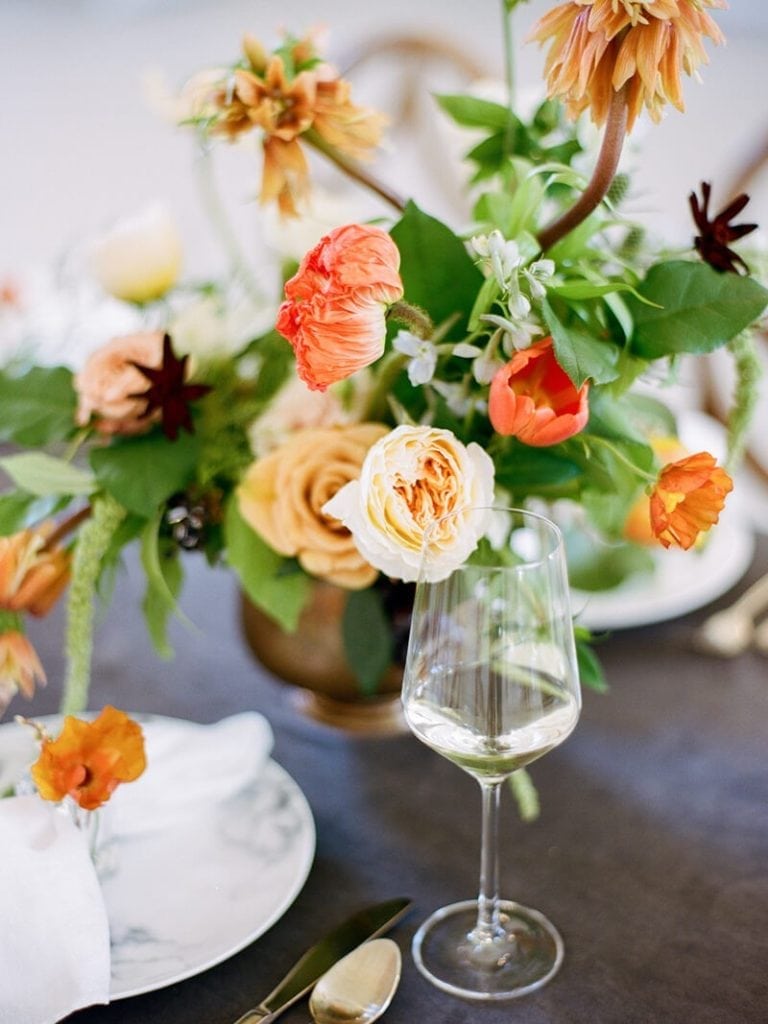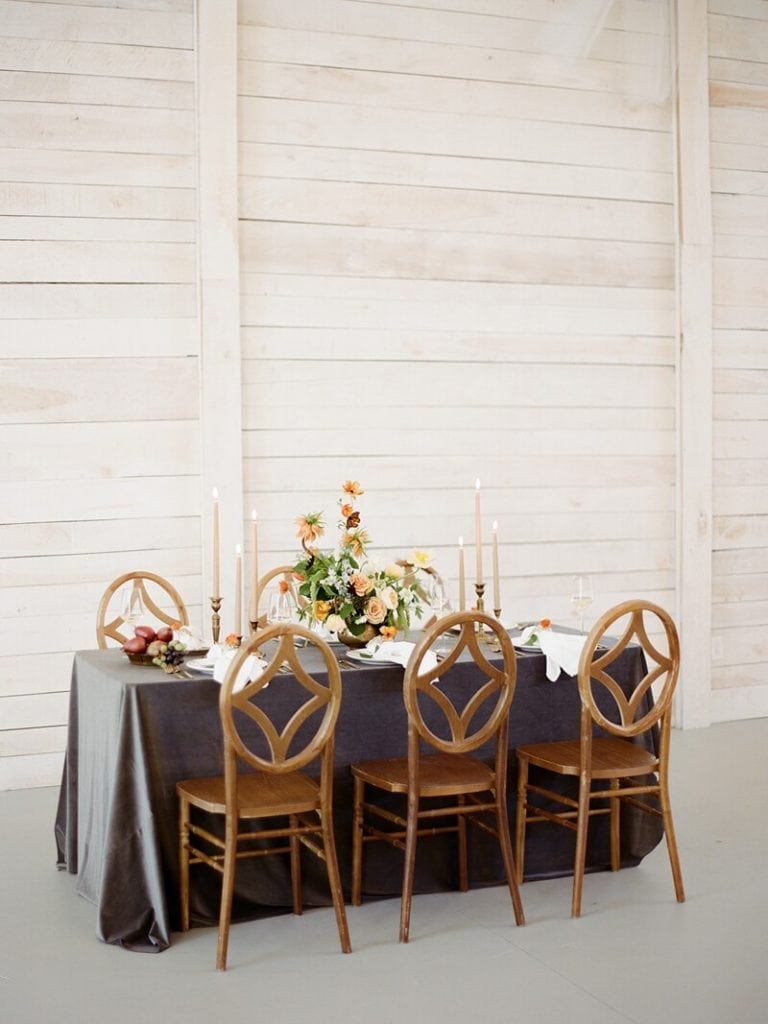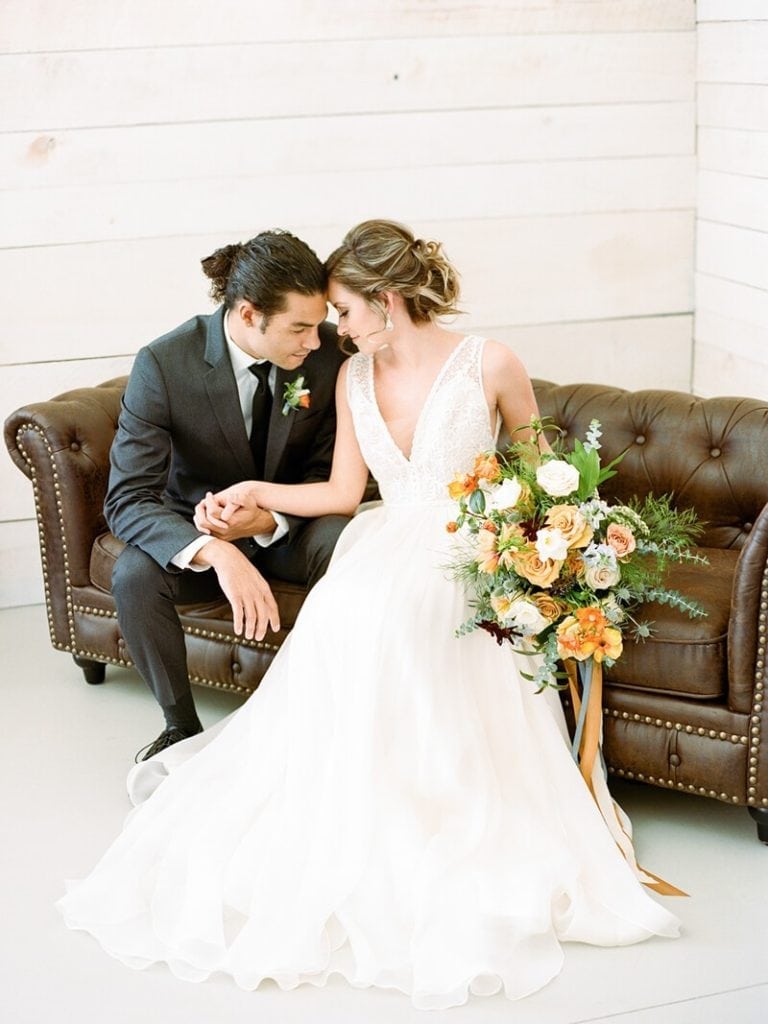 Looking for more beautiful Styled Shoots with gorgeous Nashville event rentals? Be sure to check out this romantic design, or take a look at this gilded modern design. 
TAGS | Austin Flatware, Bennett Leather Sofa, Carerra Marble Dinner Plates, Fall Wedding Decor, Harlin Dining Chairs, London Love Seat, Pure Glassware, Southern Events, Southern Events Party Rental, Southern Events Party Rental Company, Unique Wedding Rentals, Winstead Grey Tufted Bench, fall weddings, southern weddings, styled shoot, wedding style trends
FEATURED RENTALS | Harlin Dining Chairs, Winstead Grey Tufted Bench, London Love Seat , Bennett Leather Sofa, Pure Glassware, Austin Flatware, Carerra Marble Dinner Plates,
---
8

Sep

On Trend, Southern Events Products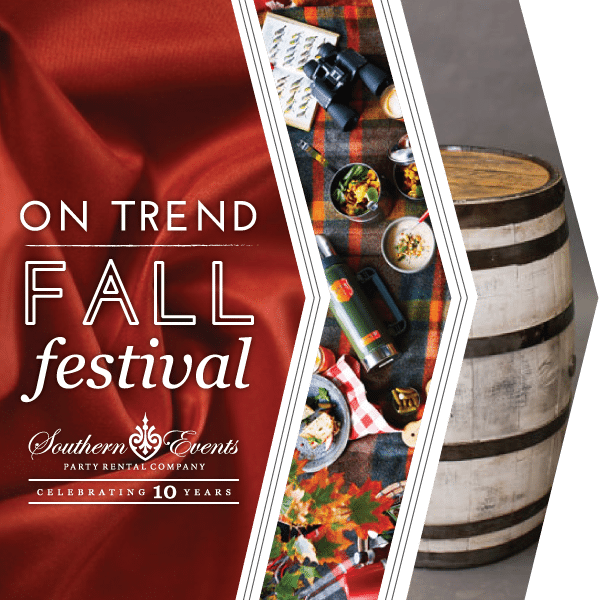 Festivals fill a Southerner's fall calendar as the cooler weather coaxes people from their air-conditioned homes.  These events feature causal styling, industrial details and bold shades of red, navy & taupe. An obvious fit for a fall festival, this design also works well for a songwriter's night, tailgate, birthday party or causal rehearsal dinner.
Product details: Sutton Furniture, Galvanized Tub with Copper Ring, Wooden Crates, White Wash Whiskey Barrel, Brick Red Poly Linen, Midnight Poly Linen, Red Wagon, Miller Bar, Mason Jars
Like what you see? Email us at info@southerneventsonline.com for help giving your fall event a Southern Festival feel.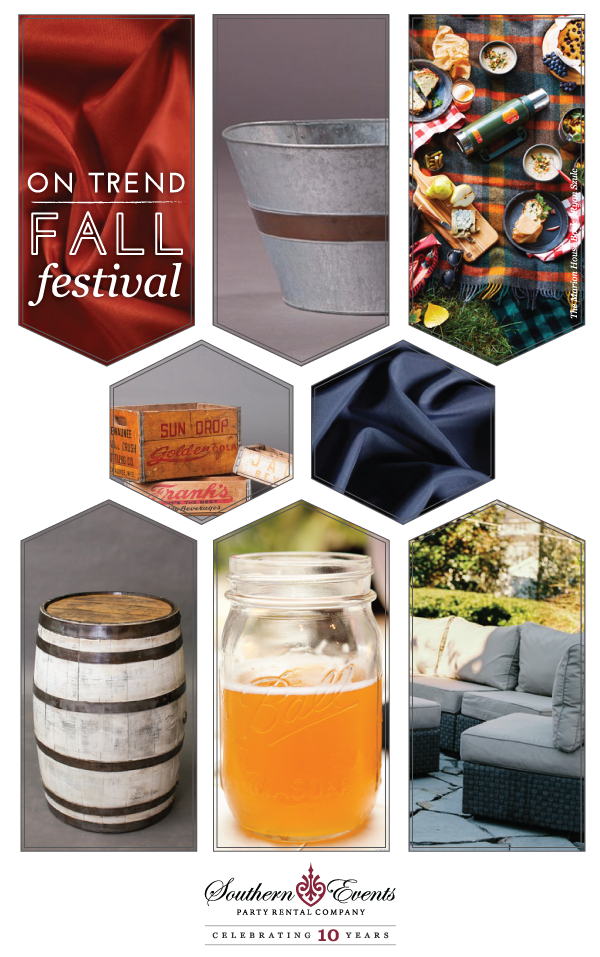 TAGS | Event design, Nashville Event Rentals, On Trend, Southern Events Party Rental, Southern Events Party Rental Company, fall events, fall festival, fall weddings, outdoor events
FEATURED RENTALS |
---