9

Aug

Southern Events Products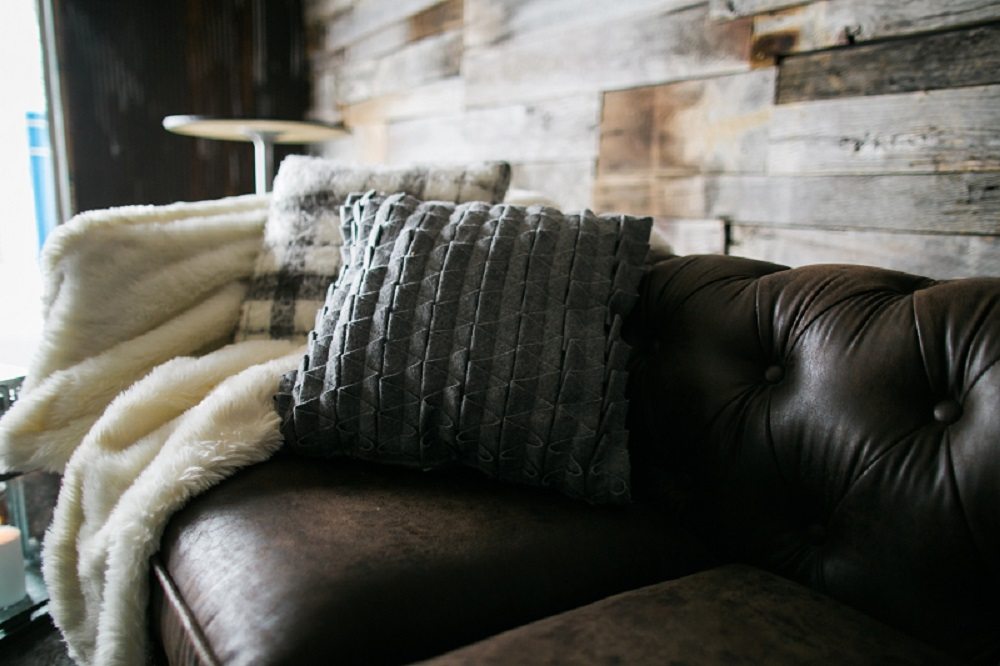 Nashville is nicknamed Music City for a reason – the city is filled with amazing creative voices and so much musical talent! And here at Southern Events, our vast catalog of party rentals helps enhance your chosen design, and for songwriter in the round events, our rentals can help create the relax vibe these private events demand. With dozens of distinct event rentals to choose from, there are so many ways to style a singer-songwriter event in Music City!
Looking to dazzle at your next singer-songwriter event? Southern has all you need for your next Franklin, Nashville or Middle Tennessee event. Reach out to info@southerneventsonline.com to reserve any of the items you see! 
Bennett Couch
The dark leather and tufted details of our popular Bennett Couch is a great event rental for your Nashville songwriter in the round event. The stylish tufting and dark leather finish creates a comfortable seat for guests to relax and take in the music.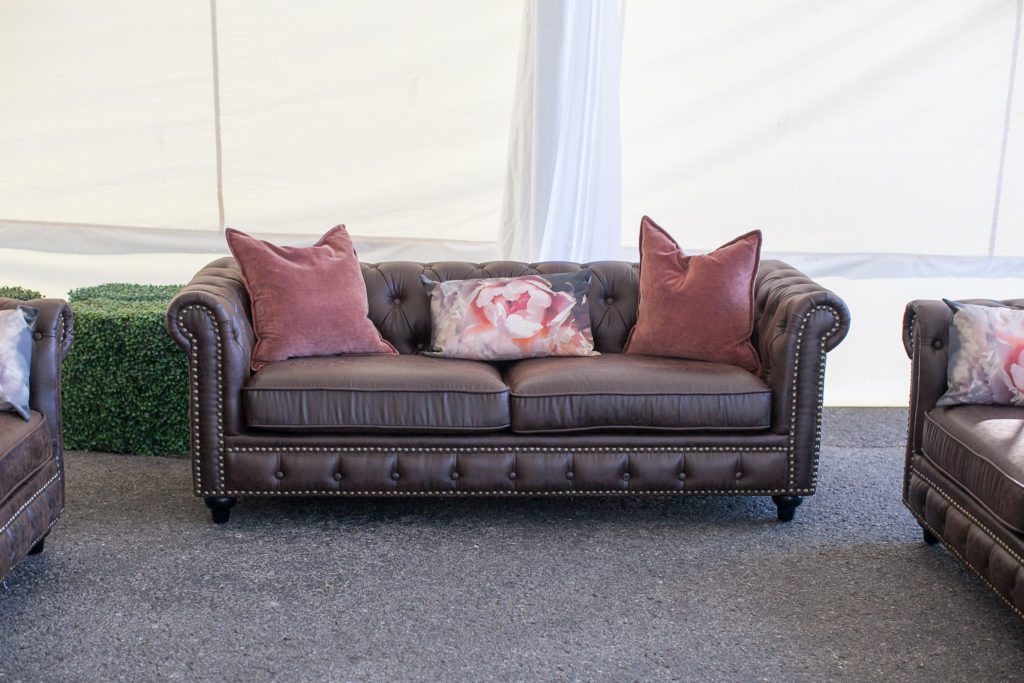 Vintage Rugs
Our Vintage and Cowhide Rugs create a distinct stage or performance area, making it the perfect rental for an intimate singer-songwriter event in the round. As seating surrounds the "stage" area, our Vintage Rugs create a focal point and boho vibe customary of these events.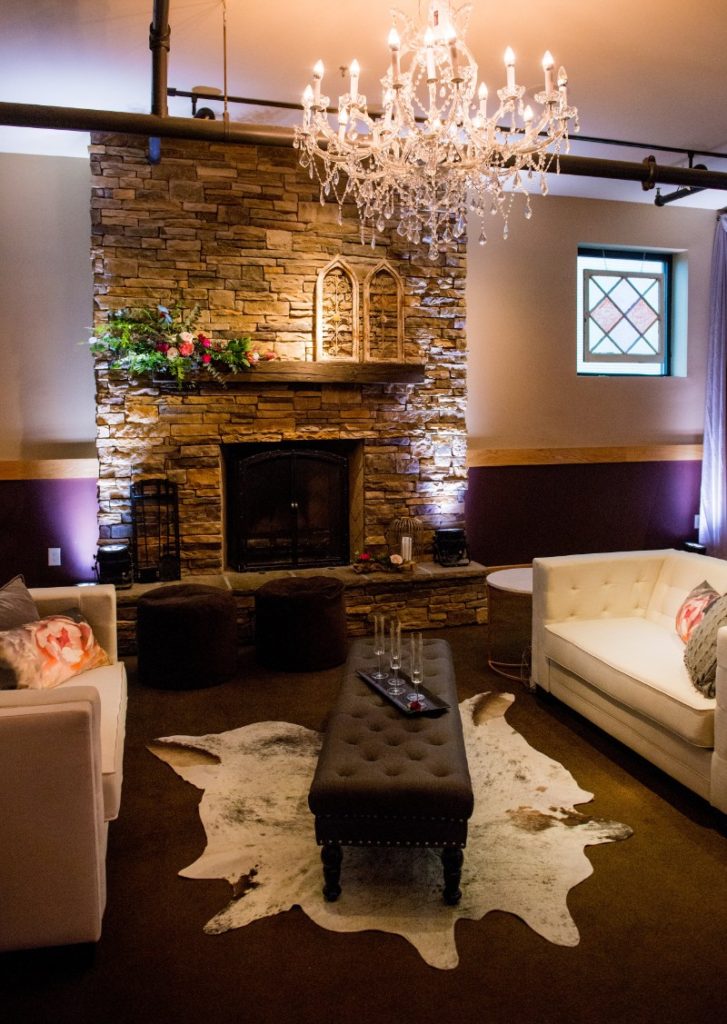 Twila Photography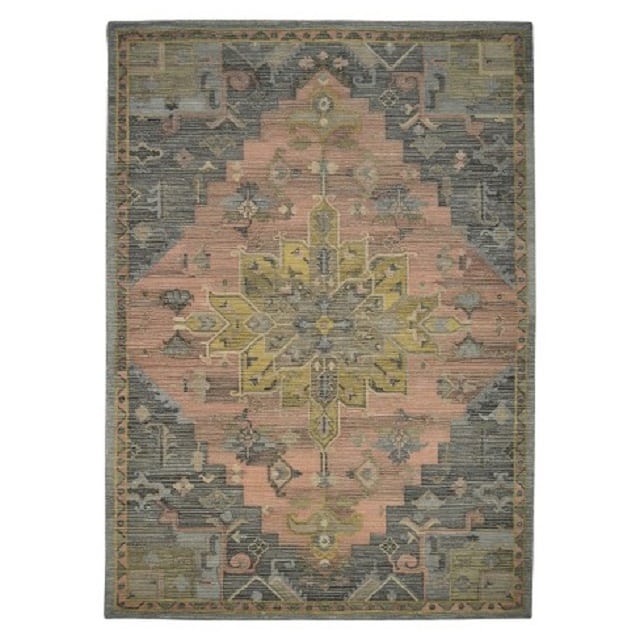 Urban Metal Barstool
Musicians need somewhere to sit, and our Urban Metal Barstool is the perfect solution. Looking unique and industrial, it exudes the perfect city vibe for Music City's best singers and songwriters to showcase their music.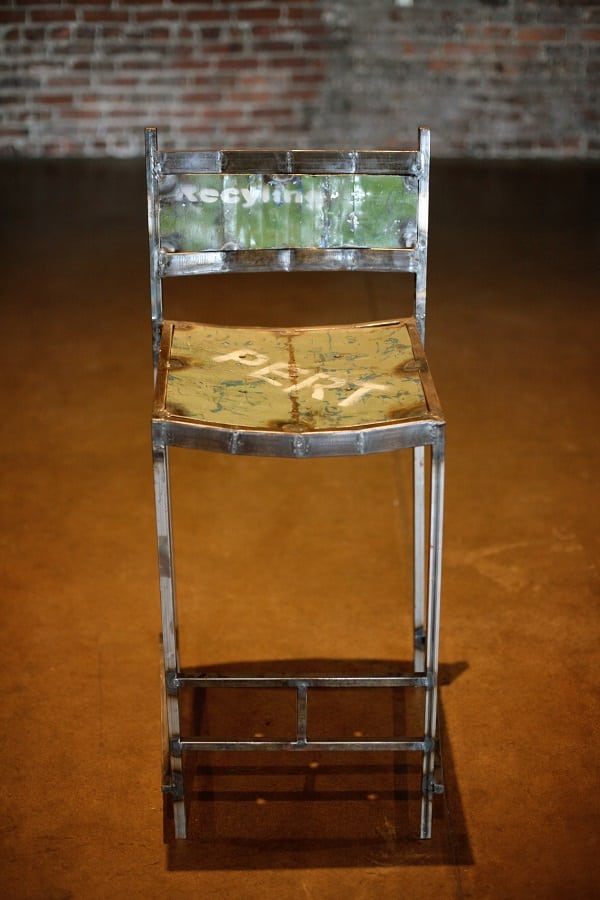 Chocolate Poof
A comfortable addition to a musician's design is our Chocolate Poof.  They match our Leather Bennett Couch, working as an unexpected accent piece while still being functional as another spot to sit or a great place to rest your feet.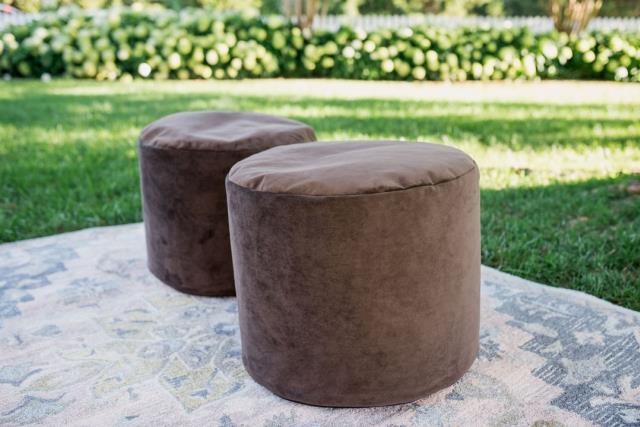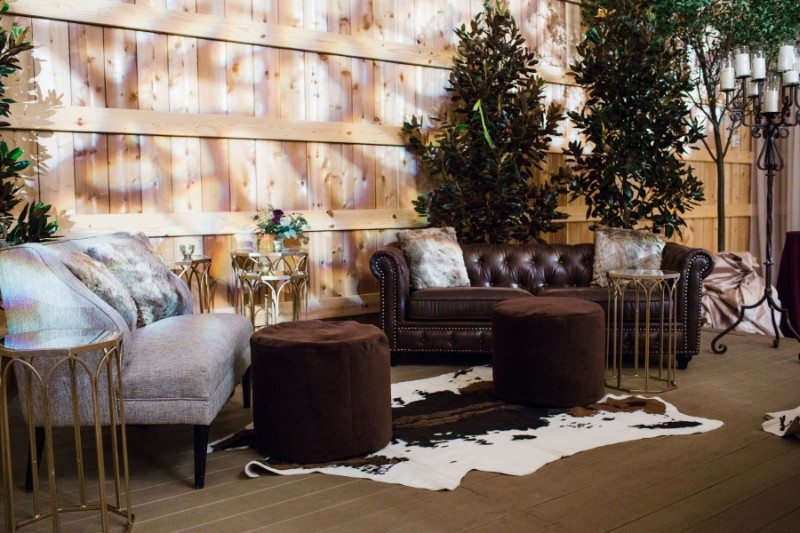 Granger Nesting Tables and Rivet Accent Tables
Great additions to the rustic-artist design are our new Granger Nesting Tables and Rivet Accent Tables. Metal legs and an urban look coupled with a solid wooden top make these rentals architecturally unique while still being functional.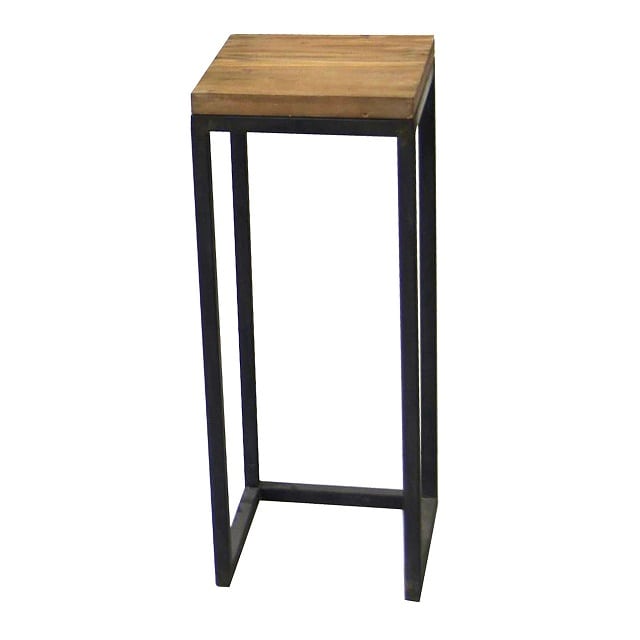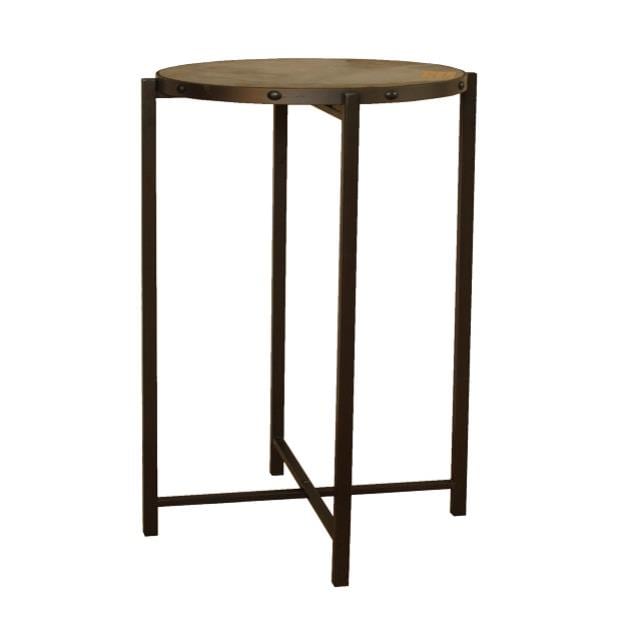 Staging
If you're interested in creating a more traditional stage setting, Southern's Staging rentals are perfect. You can design your venue to elevate the musicians on a true stage and create stadium seating to allow listeners to comfortably view the artists at work.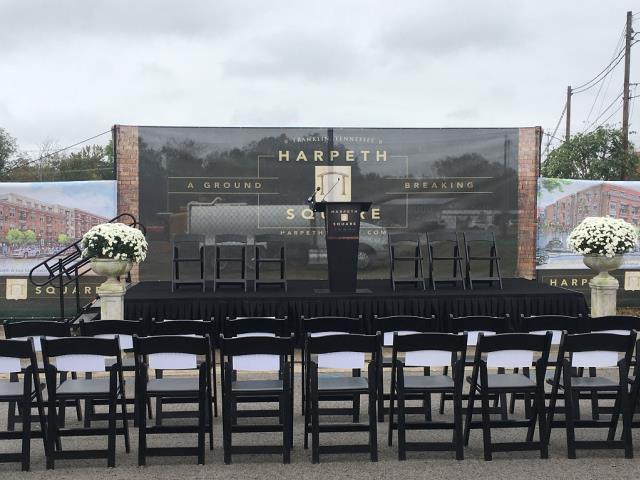 Votive Candles and Lanterns
Nothing sets the mood like lighting! If your Nashville artists are performing an intimate, unplugged set then be sure to create an ambiance that matches. Votive Candles and Lanterns on various side tables, or even on the floor surrounding the stage area are the perfect answer to setting the mood at your Music City event.
Urban Wood Side Table
Musicians will need somewhere to place their water, and guests will want somewhere to set their drinks. The popular Urban Wood Side Table brings dark, rustic wood front and center making it a great addition to your Music City singer-songwriter showcase.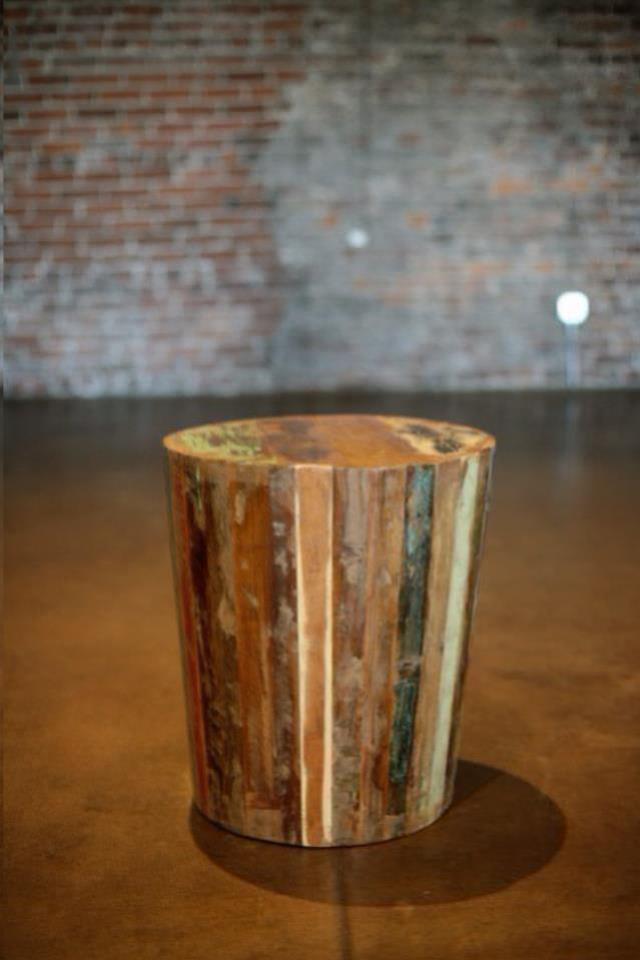 Auditorium Seats
Our Vintage Auditorium Seats create a nostalgic music experience for listeners while retaining that unique Nashville vibe.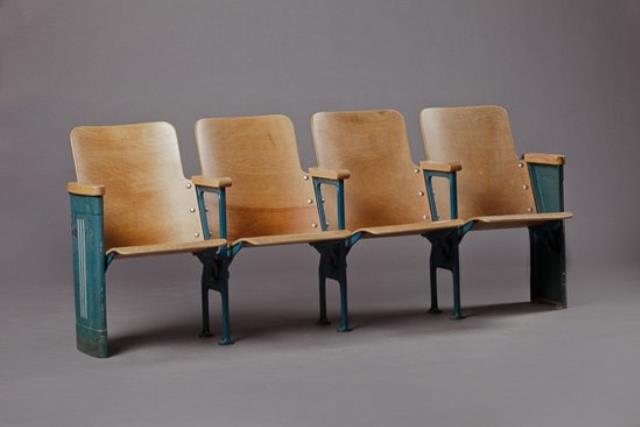 Farm Bistro & Crossback Stools
Give listeners somewhere to sit and enjoy their drinks while taking in the music – our Farm Bistro tables are great high-top tables (perfect for creating stadium seating behind lower couches and sofas), while our Crossback Stools add a rustic Nashville touch to a musical experience.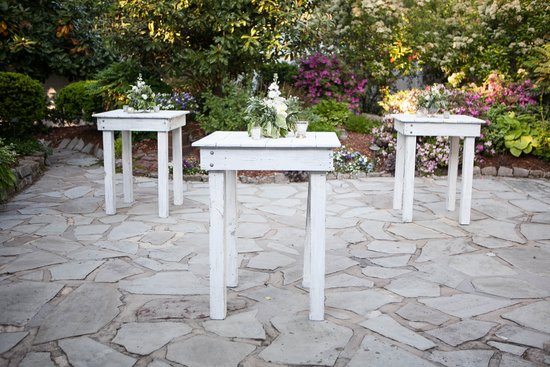 TAGS | Auditorium seats, Bennett Couch, Chocolate Poof, Crossback Stools, Farm Bistro Tables, Granger Nesting Tables, Lanterns, Nashville Event Rentals, Rivet Accent Tables, Staging, Urban Metal Barstool, Vintage Rugs, Votive Candles, franklin tn, music city, nashville music event rentals, nashville music events, singer-songwriter nashville, southern event rentals, southern events online, urban wood sidetable
FEATURED RENTALS | Bennett Couch, Vintage Rugs, Urban Metal Barstool, Chocolate Poof, Granger Nesting Tables, Rivet Accent Tables, Staging, Votive Candles, Lanterns, urban wood sidetable, Auditorium seats, Farm Bistro Tables, Crossback Stools
---
22

Mar

Southern Events Products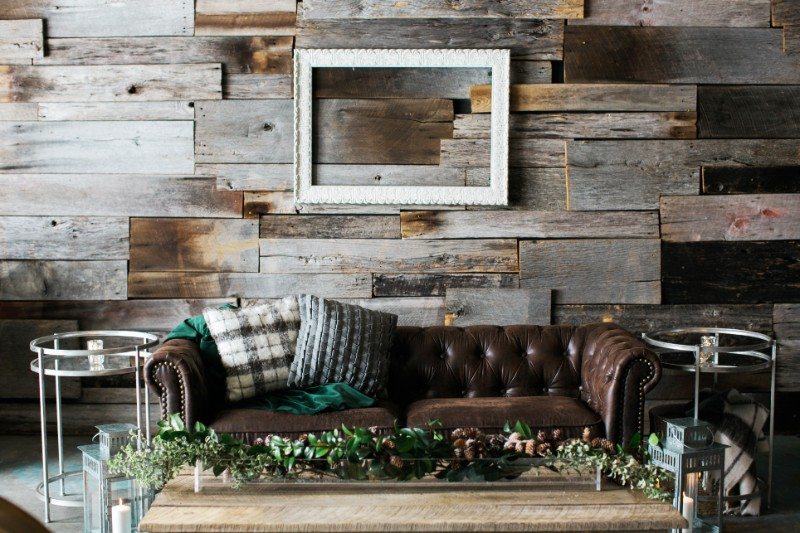 Here at Southern, our distinct rentals help tie any space together, making things functional and highlighting your chosen design. Our rentals don't just look great at our favorite Nashville venues. Our vast catalog of furniture is perfect for staging homes and apartments of all kinds. With dozens of items to choose from, there are so many beautiful ways to style and stage!
Rugs
Area rugs help define a space, and can make a bold statement or fade into the background while providing a visual marker. Our cowhide rugs and area rugs are perfect for adding to a living room or dining room, warming up a space or defining where one part of the home ends and another begins.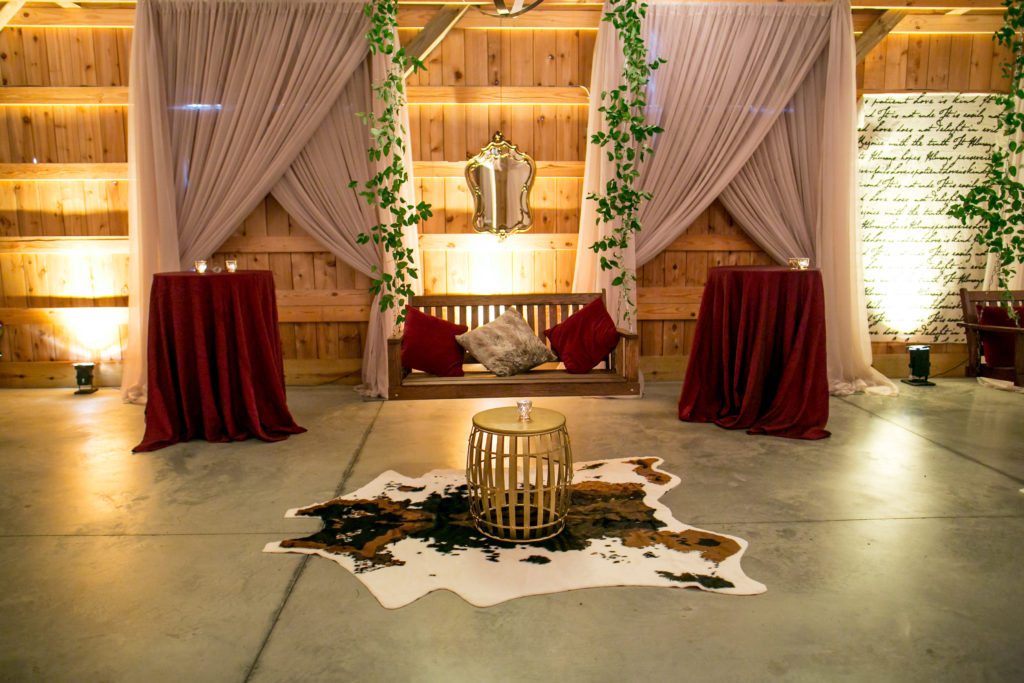 She He We Photography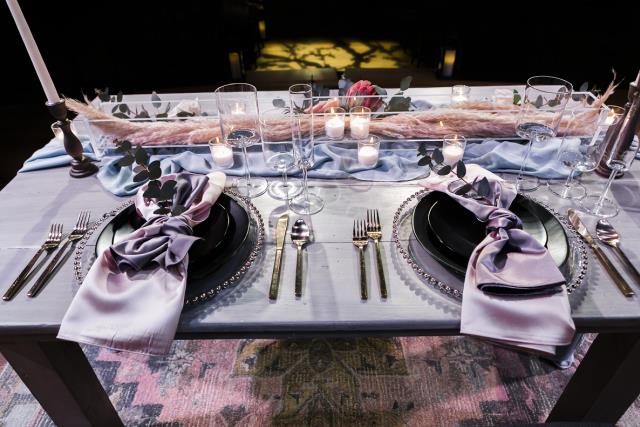 Bennett Couch
A dark leather couch cozies up any living room – we love it in a den, study, or office as well! The tufted details and metal accents are perfect for bringing out a homier side to a spacious living area. Need throw pillows to complete the look? Southern has those as well!

Phindy Studios
Santorini Couch
Keep things lively, bright, and modern with elegant Santorini Couches and Loveseats. Especially helpful in smaller living spaces, these white sofas are perfect for adding a modern touch to a family room.
Farm Tables
People love craftsman details, especially in their homes! Inspire them with a farm table – they'll feel right at home with its high quality and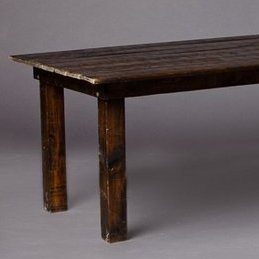 Rhapsody in Blue Chairs
We love a statement chair, especially in this season's bright blue! Whether used as an accent chair or using the dining chairs around the table, the Rhapsody in Blue Chairs are a classic that help homebuyers picture themselves in your setting.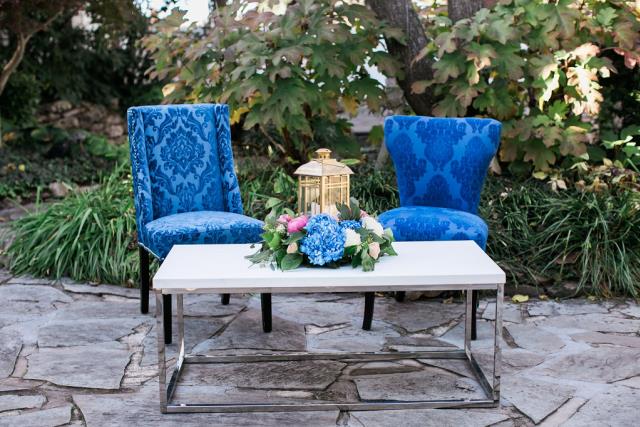 Eiffel Chairs
Going for a more modern look to match your fixer-upper? Our Eiffel Chairs with their brown legs and unmistakable architecture are the perfect addition to a dining table, or next to a few curated reads in the study or living space.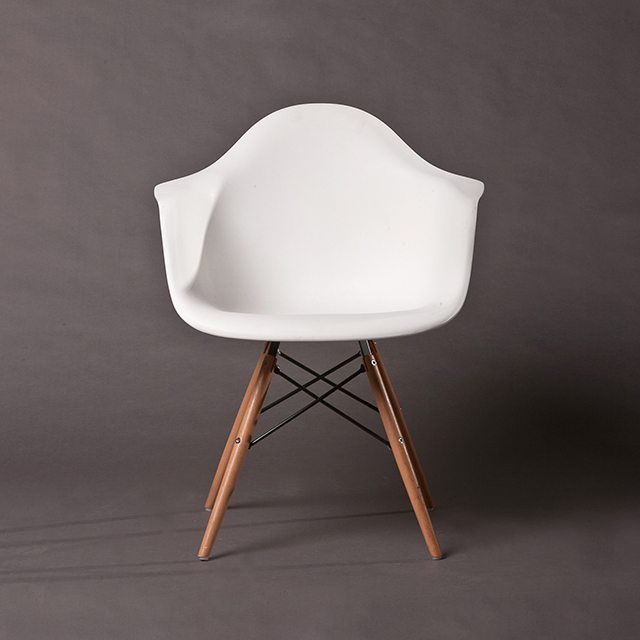 Cheval & Echo Side Tables
Side tables fill the space and bring a great opportunity to add a little personality to your staged home. Homebuyers will imagine themselves putting down a book, cup of tea, or the remote control on these! Fill them with thoughtful items so people can picture their future in the space, and make sure the side tables you choose are beautiful themselves! We love our Cheval and Echo Side Tables – distinct, chic, and functional.
London Loveseat
A sophisticated piece that looks beautiful no matter the room, we love our London Loveseat as a gorgeous accent in a put together living room. Throw a cozy blanket over it and watch as it helps fill the space with the excitement of future buyers: a comfortable, distinct piece that won't overpower the beauty of the home you've designed.
Tableware
Don't forget to set the table or stack dishes atop open shelves and glass door cabinets! When staging a home, you'll want to showcase all the ways homeowners can possibly use the beautiful spaces you've spent building. Highlight the counter where they could be making their morning coffee, or design a tablescape to showcase what big family gatherings could be like when hosted in the home.
Lounge Packages
Not big on styling? Or simply don't have enough time to put that much energy into staging your home? We've put together Lounge Packages to make styling our furniture and your home easy – with easy to decipher layouts and our expert designers, you can showcase your home without lifting a finger!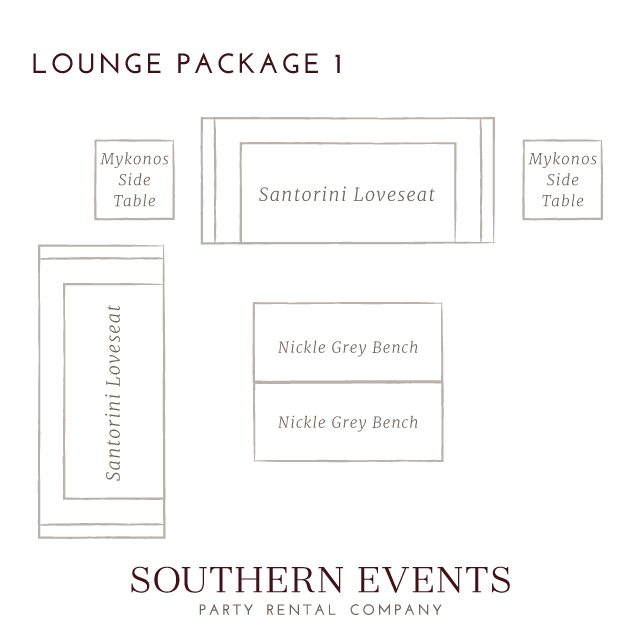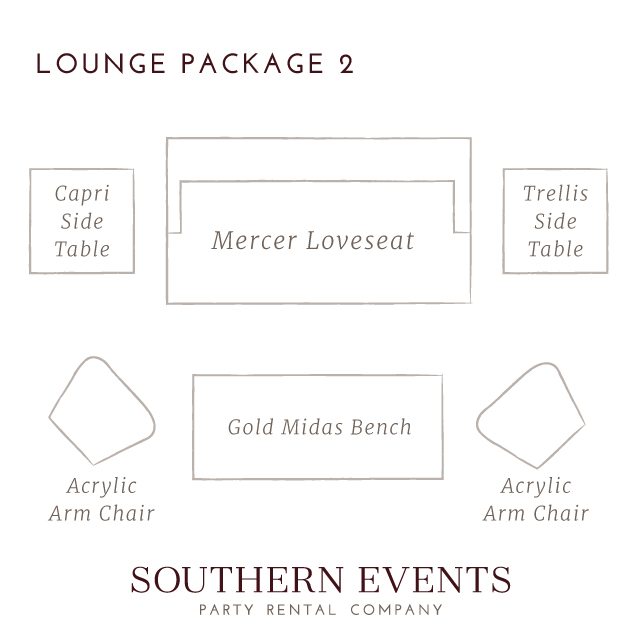 Interested in learning more? Get in touch with our team of experts to learn more and reserve rentals for your Nashville and Franklin, TN homes. info@southerneventsonline.com.
TAGS | Accent Chairs, Area Rugs, Bennett Couch, Cheval Side Table, Dining Chairs, Echo Side Table, Eiffel Chairs, Farm Table, London Loveseat, Rhapsody in Blue Chairs, Santorini Couches, Santorini Loveseat, Tableware, Winstead Tufted Bench, lounge packages
FEATURED RENTALS | Winstead Tufted Bench, Farm Table, Area Rugs, Bennett Couch, Santorini Couches, Santorini Loveseat, Rhapsody in Blue Chairs, Accent Chairs, Dining Chairs, Eiffel Chairs, Cheval Side Table, Echo Side Table, London Loveseat, Tableware, Lounge Packages,
---