21

Oct

In Stock: Vintage Concession Equipment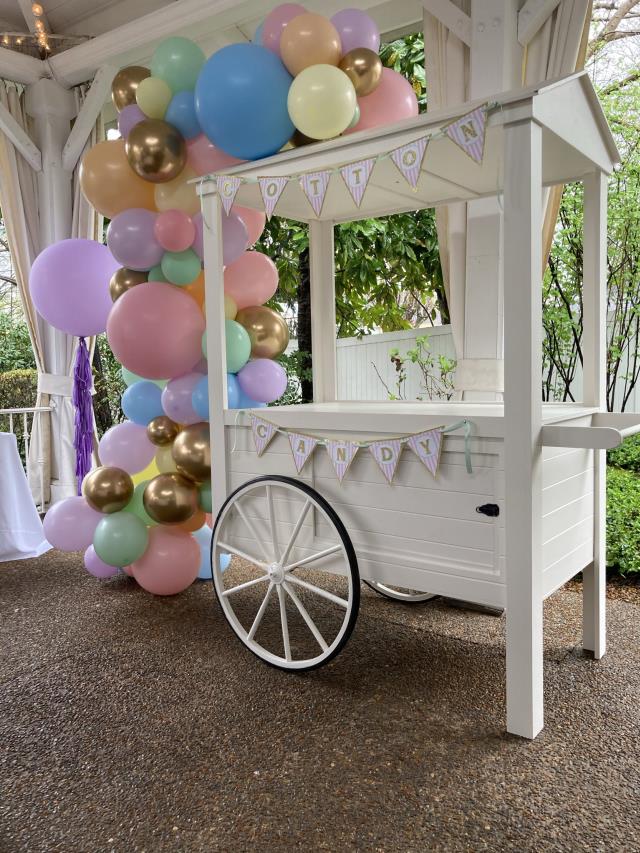 A fan-favorite for people of ages, vintage concession equipment is a fun addition that your guests will love. With an upscale feel, they are suitable for everything from a wedding reception or shower to a children's birthday party or themed corporate event. Keep reading to learn about our now in-stock vintage concession equipment rentals!
Popcorn Machine
Popcorn is a sweet treat that is also nostalgic! It reminds people of going to the movies and outdoor festivals. Not to mention you can serve up all kinds of flavors, from classic kernal corn to sour apple and more. Our vintage popcorn machine comes in a sleek black and silver and vintage lettering with large wheels that make it easy to transport.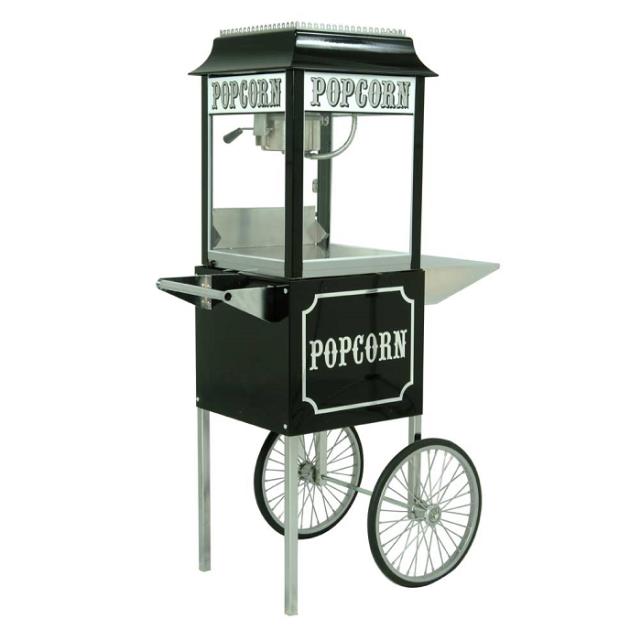 Cotton Candy Machine (Coming Soon!)
If you want to serve up a snack that is super sweet yet incredibly light, go with cotton candy. Like our vintage popcorn machine, it features an elegant vintage design and will be in stock for 2022 events. Easy to whip up on-site, our vintage cotton candsy machine doubling as entertainment for guests. You can also offer a variety of flavors, from bubblegum to watermelon. To make it adult friendly, you can even serve it on top of freshly made cocktails, in one of our elegant pieces of glassware.
Other Display Props
Prehaps your goal is an overall chic or nostalgic event theme? In that case, you'll want to check out our other display props available to rent. These elegant pieces are a fun additinon to a themed event.
Market Cart
First up is our market cart, a simple and slightly rustic white washed cart. This piece is a fan-favorite, especially for displaying food and drinks. It can easily hold treats, like your popcorn or cotton candy, as well as beverage dispensers. Making it ideal for a self-serve reception. It is also easy to decorate, whether you would like to hang banners or spruce it up with balloons or florals.

Ticket Booth
Our simple and sleek ticket booth is an incredibly versatile piece, so get creative! It can be used as it is named, to welcome geusts into your ticketed event. But it can also be used simply for show. Perhaps to hold signage or as a unique photo op at the entryway. You might also pair it with a red carpet and stanchions, for a Hollywood worthy entrance.
Ready to rent our fun vintage concession equipment or props? Our team would love to help you create an event that is sylish and memorable. Send us a message at info@southerneventsonline.com, and let's get started! Or view our product catalog and use the cart feature to request a quote.
FEATURED RENTALS | popcorn machine, cotton candy machine, ticket booth, market cart,
SEE MORE LIKE THIS