1

Sep

On Trend, Southern Events Products, Trends and Inspiration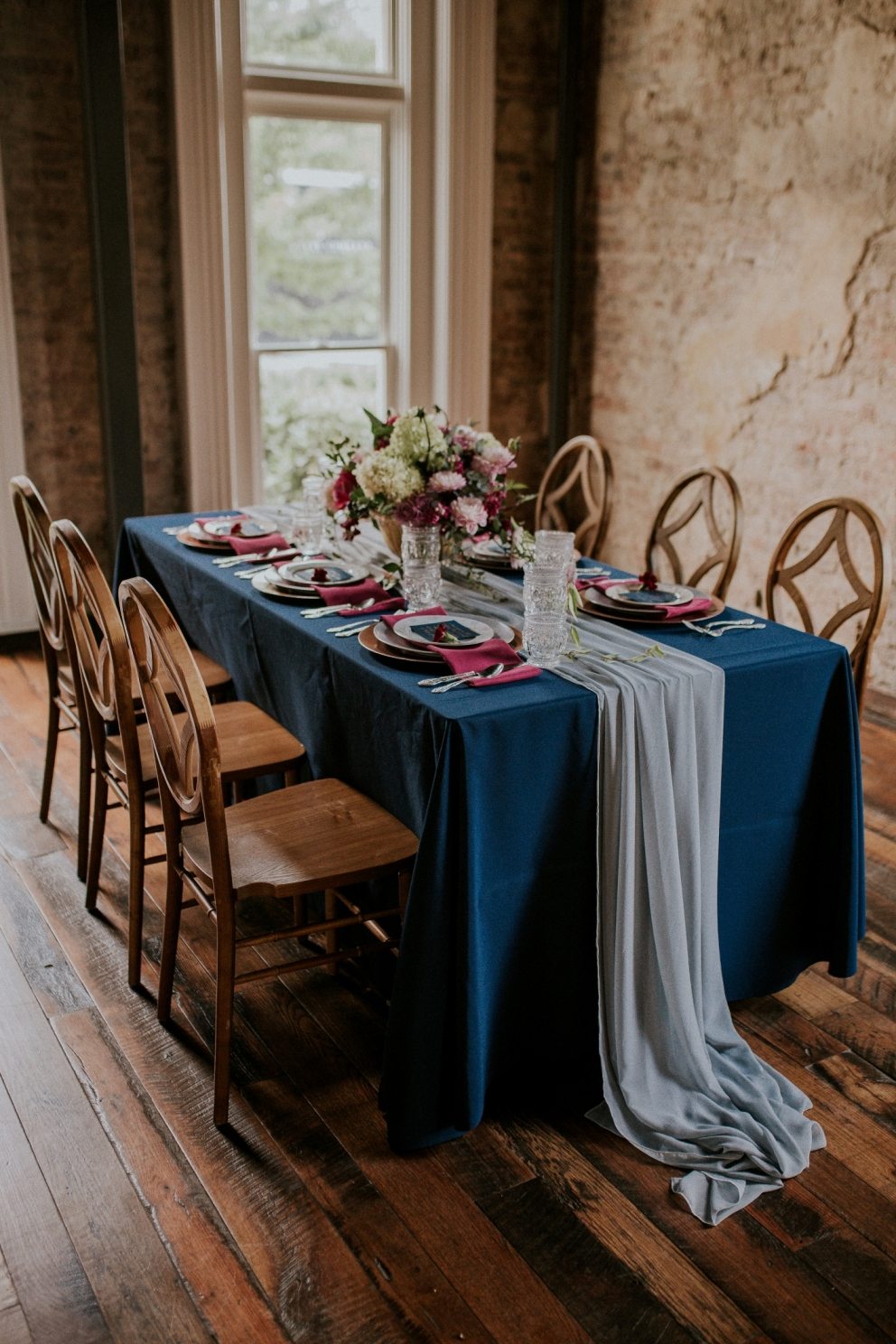 Bold and vibrant colors can be found everywhere in nature — from the burgundy mums sitting on your doorstep, to the bright orange pumpkins waiting to be carved into jack-o-lanterns, to the yellow leaves falling to the ground. The vivid and rich color palette of the great outdoors moves fall wedding trends toward more jewel-toned hues – an aesthetic we are happy to help you achieve! Grab that pumpkin spice latte, light a candle, and peruse these gorgeous, in-stock jewel-toned fall wedding rentals!
Jewel-Toned Furniture
Our Saylor Navy Sofa always makes a striking statement. We use it at many weddings and events, and it is essential for this lineup. The piece's deep and powerful hue of blue brings in warmth and vivacity. Our Jaqueline Velvet Sofa, which features a rich amber color, is just as beautiful and practically glows. But should you prefer a more muted look, opt for our Fern Velvet Sofa, paired with a set of vintage-inspired Turkish Rug Ottomans. To frame the space, and lend an extra cozy look, feature our vibrant Blue-Red Rug.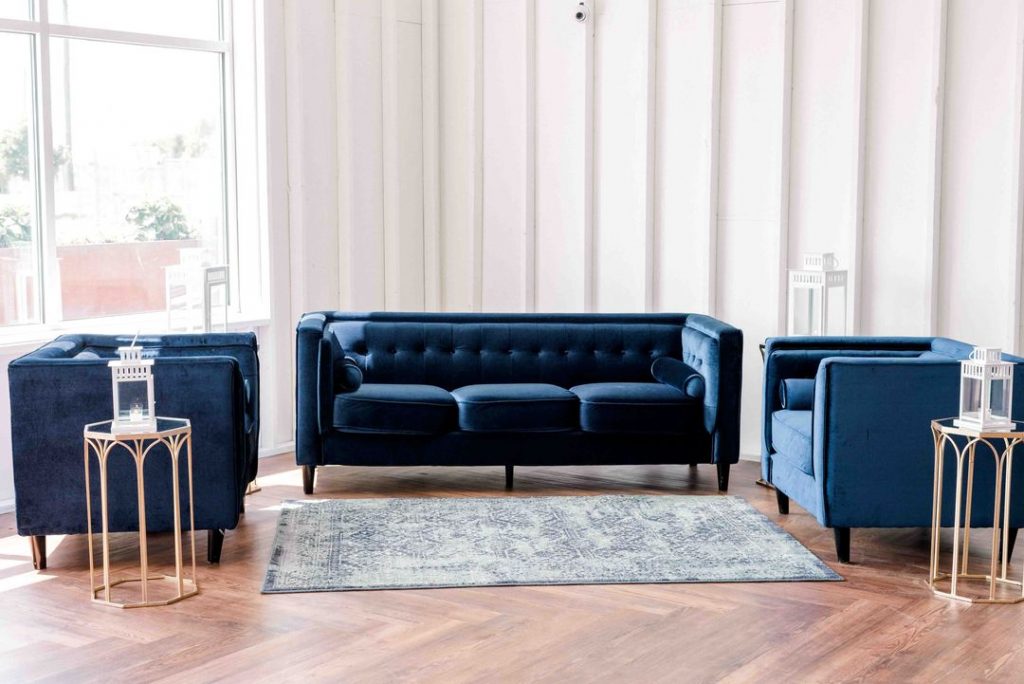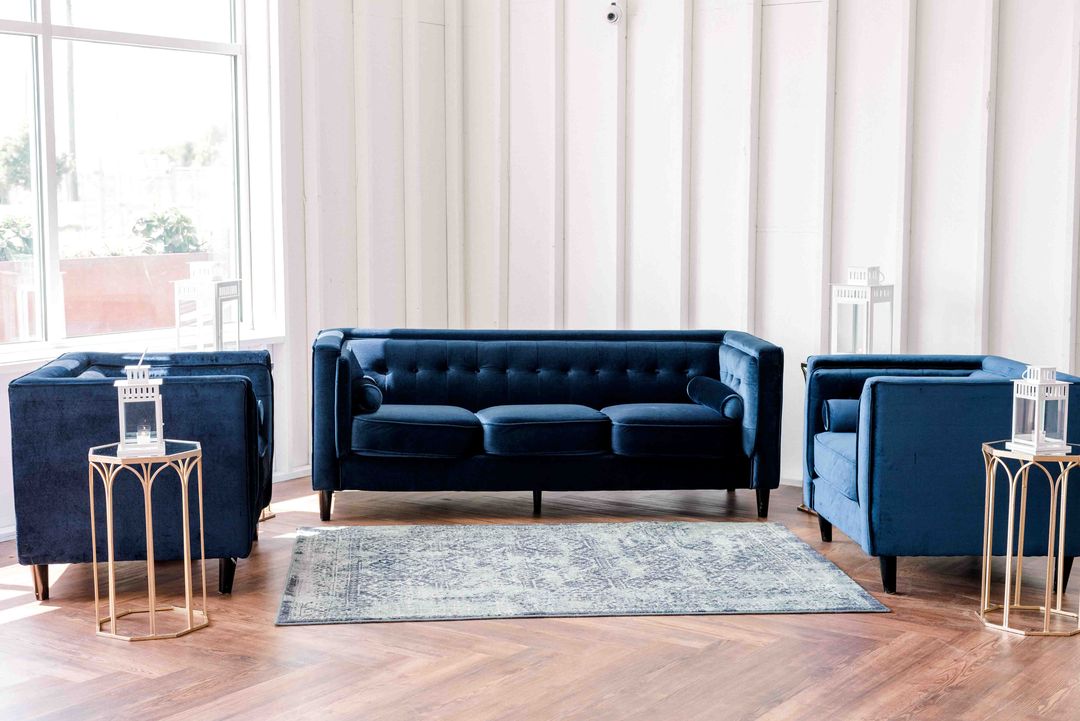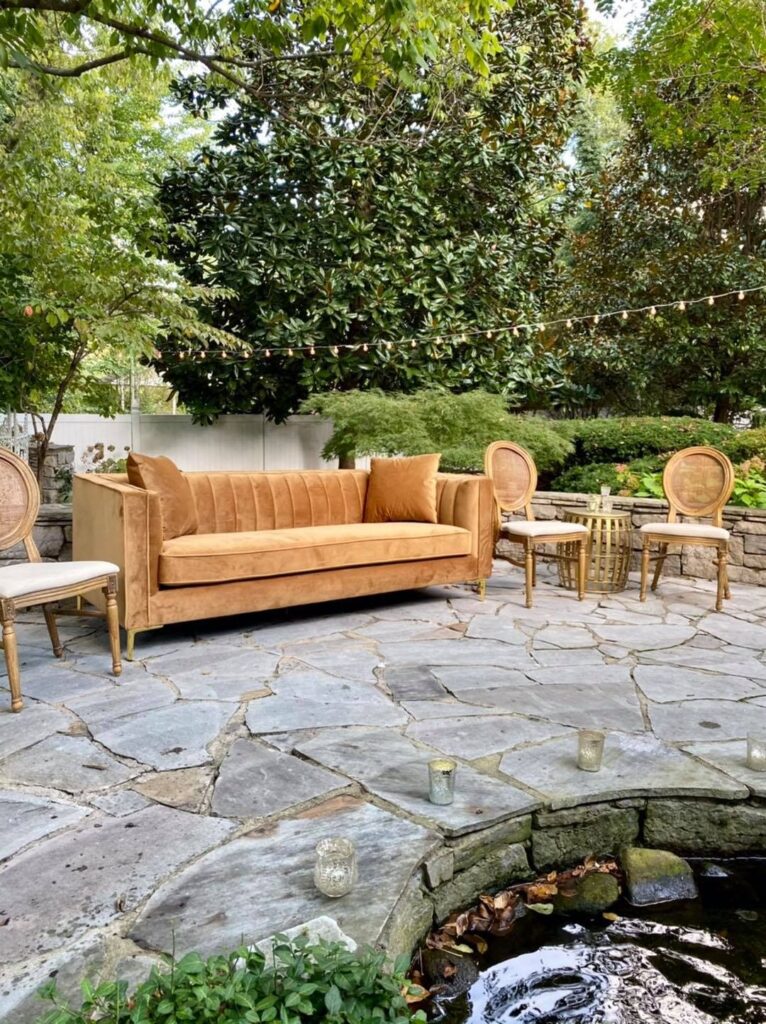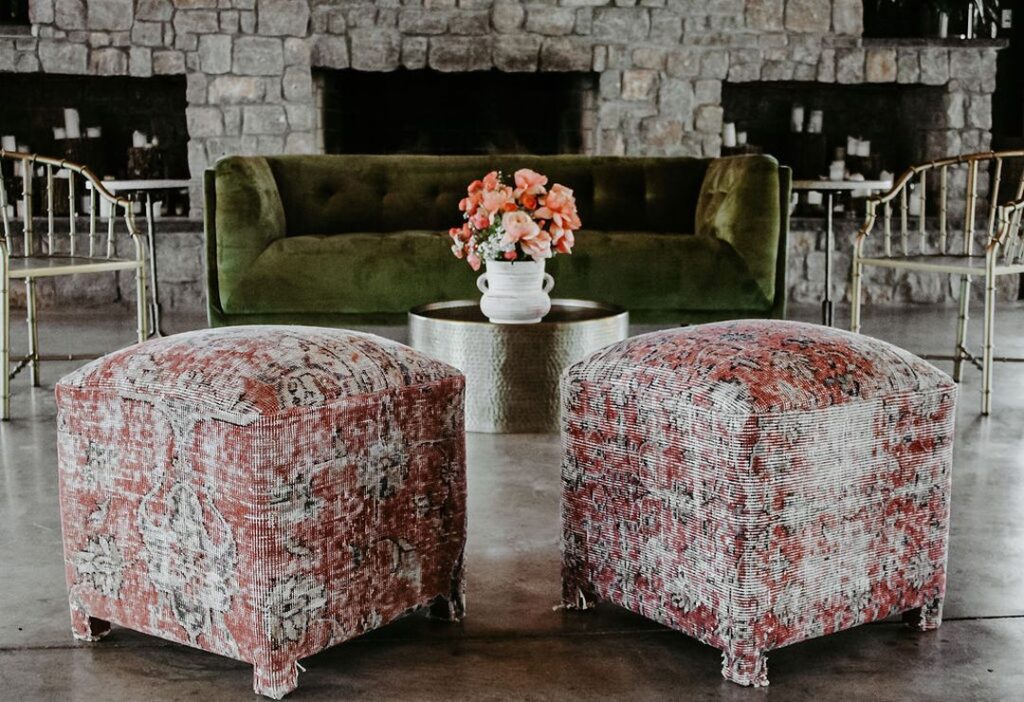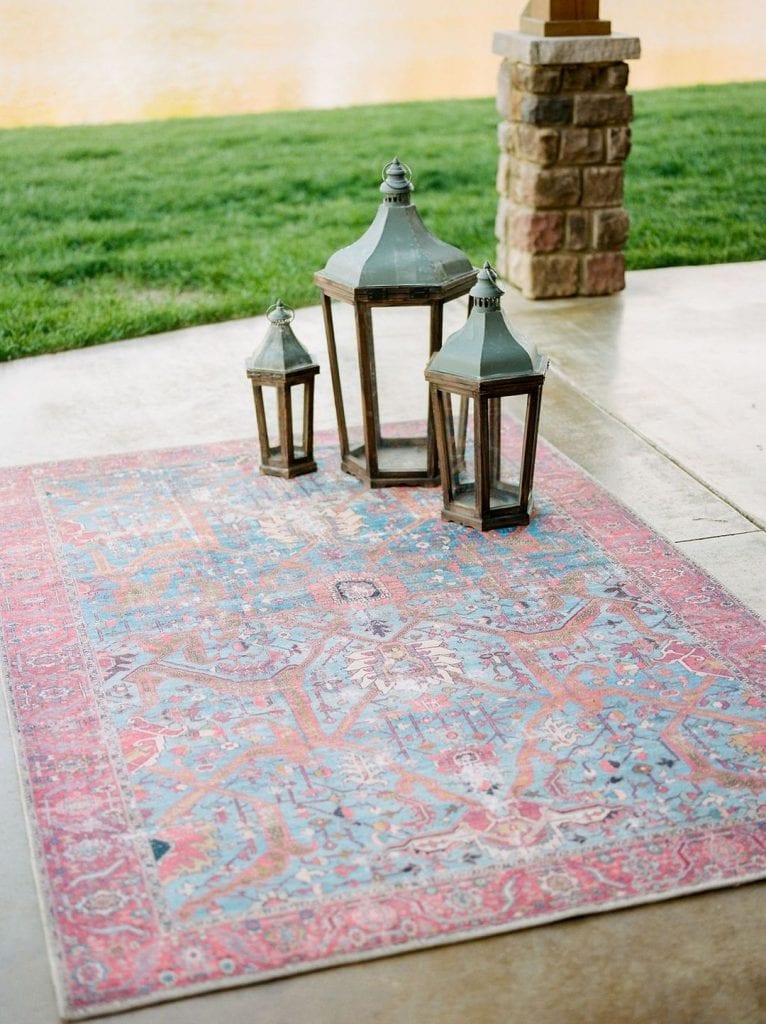 Bold Jewel-Toned Linens
We love playing with linens – layering them, draping them, and allowing them to pop in unexpected places. For the fall and a jewel-toned wedding theme, linens are a trusty sidekick. They accentuate, build up, and reinforce the vibrant color palette. The possibilities are endless. Our Burgundy Poly Linen, Gold Poly Linen, Magnolia Velvet Linen, and Raspberry Poly Linen, are our top picks for pushing this jewel-toned vision to life. For an extra luxe touch, top your place settings off with a set of velvet napkins!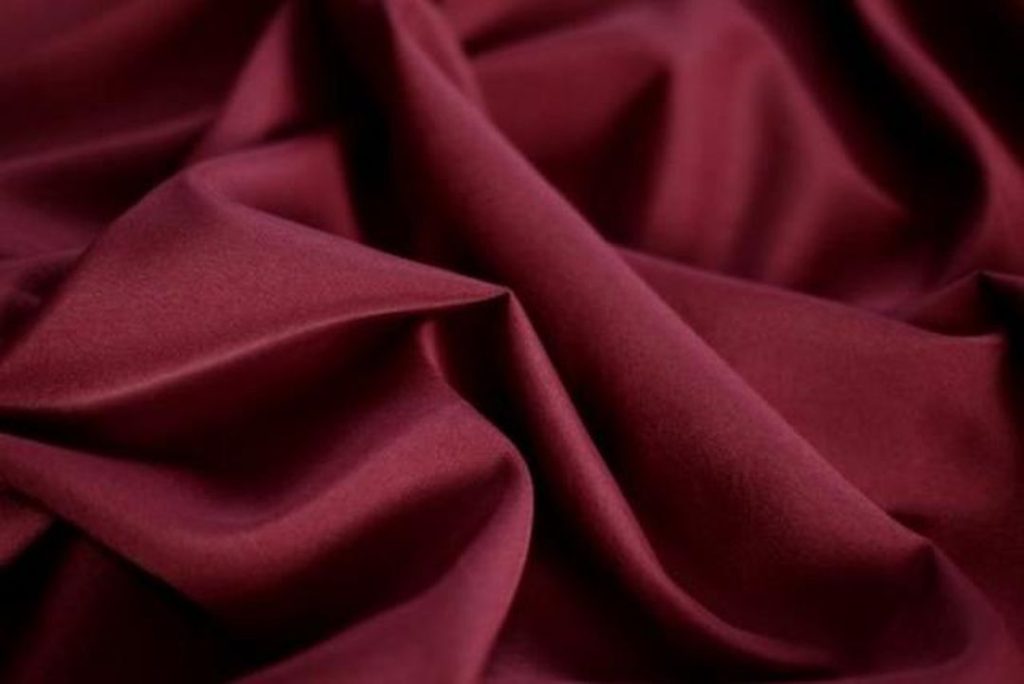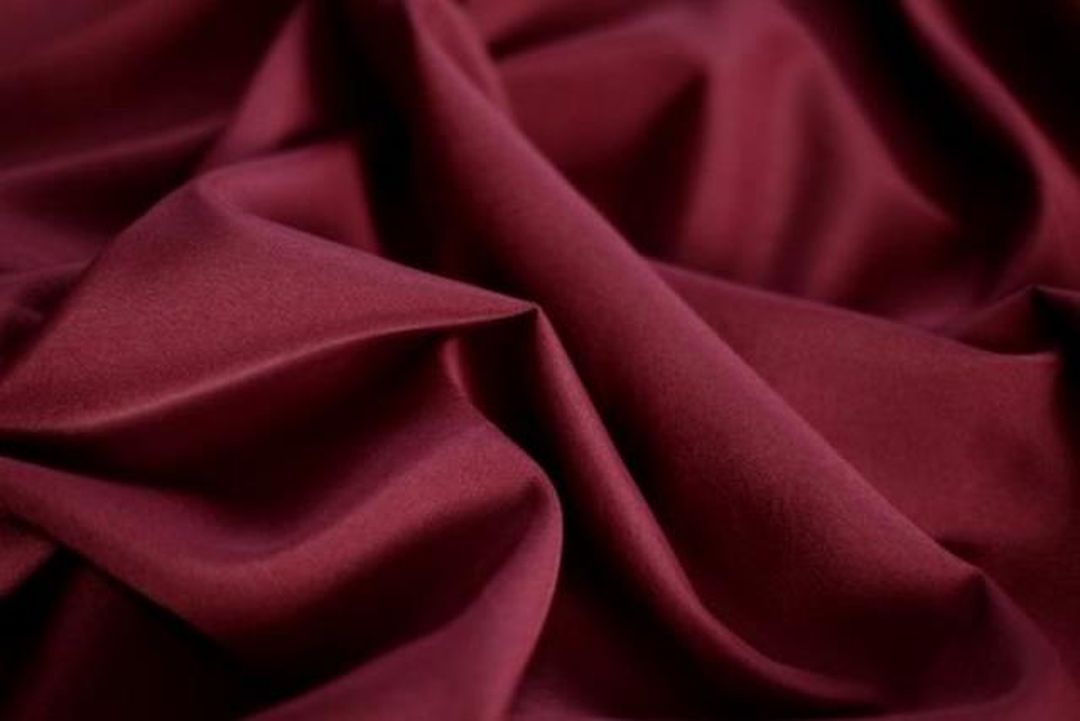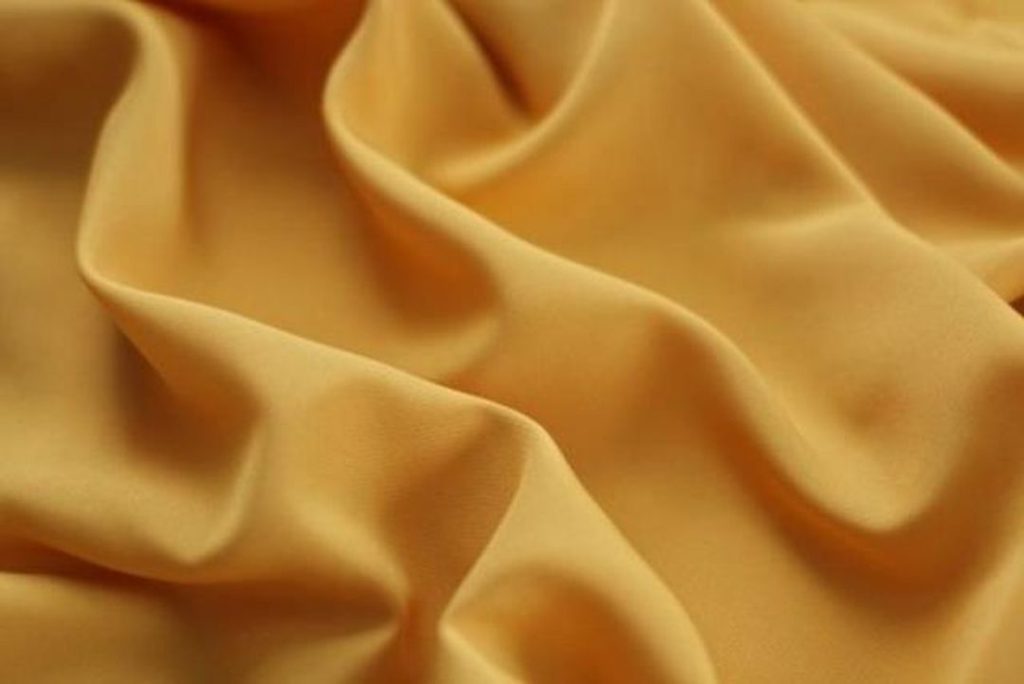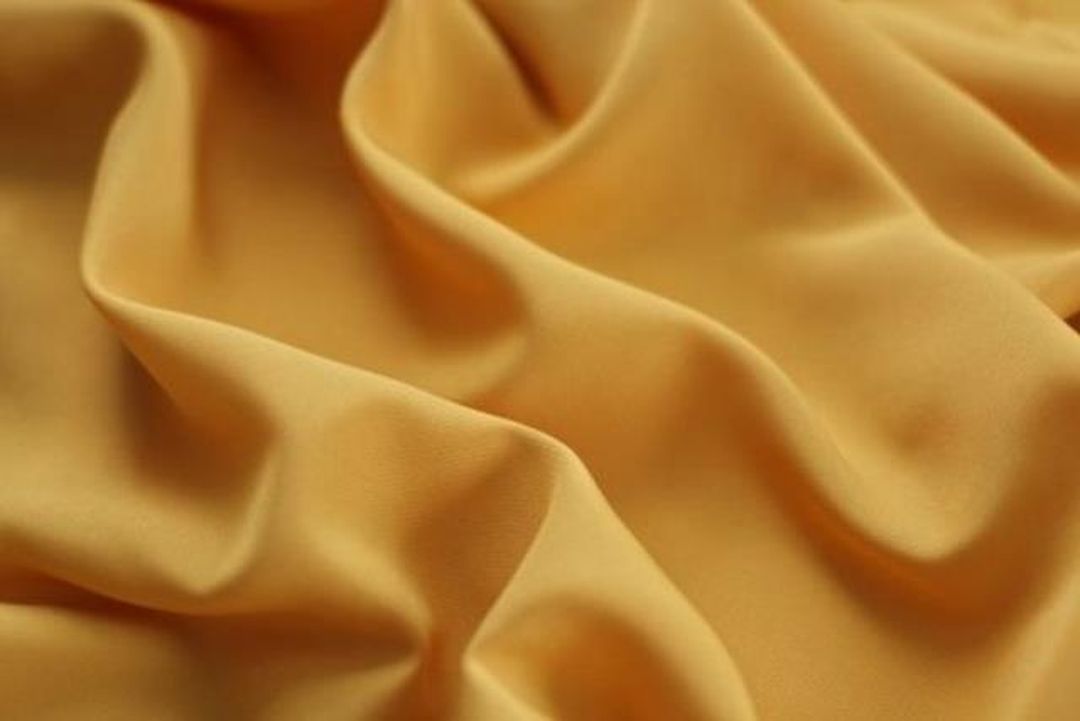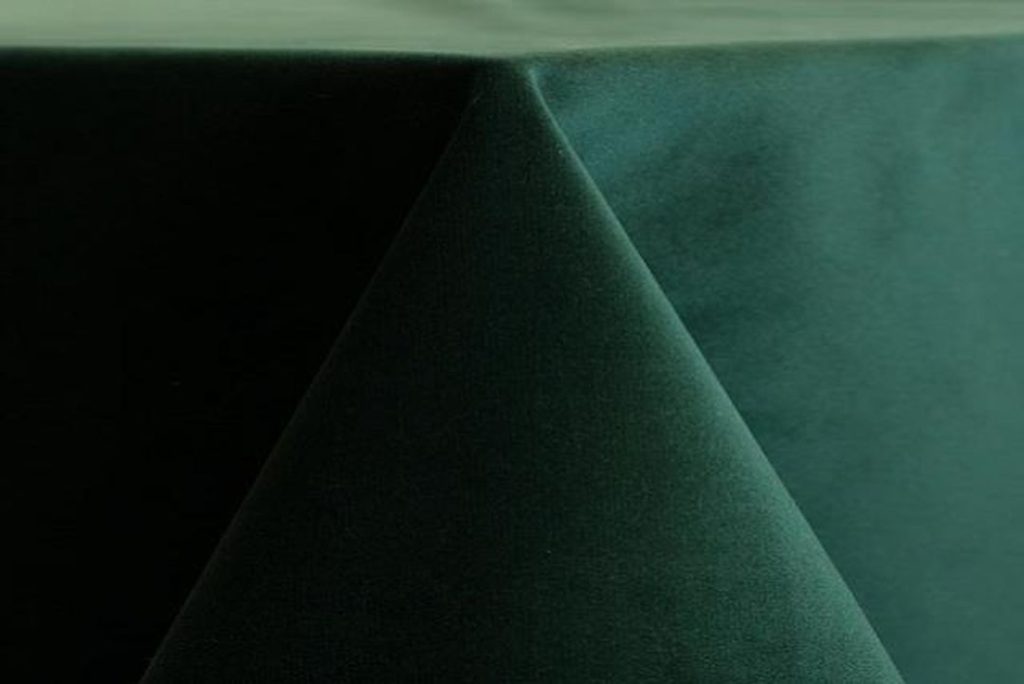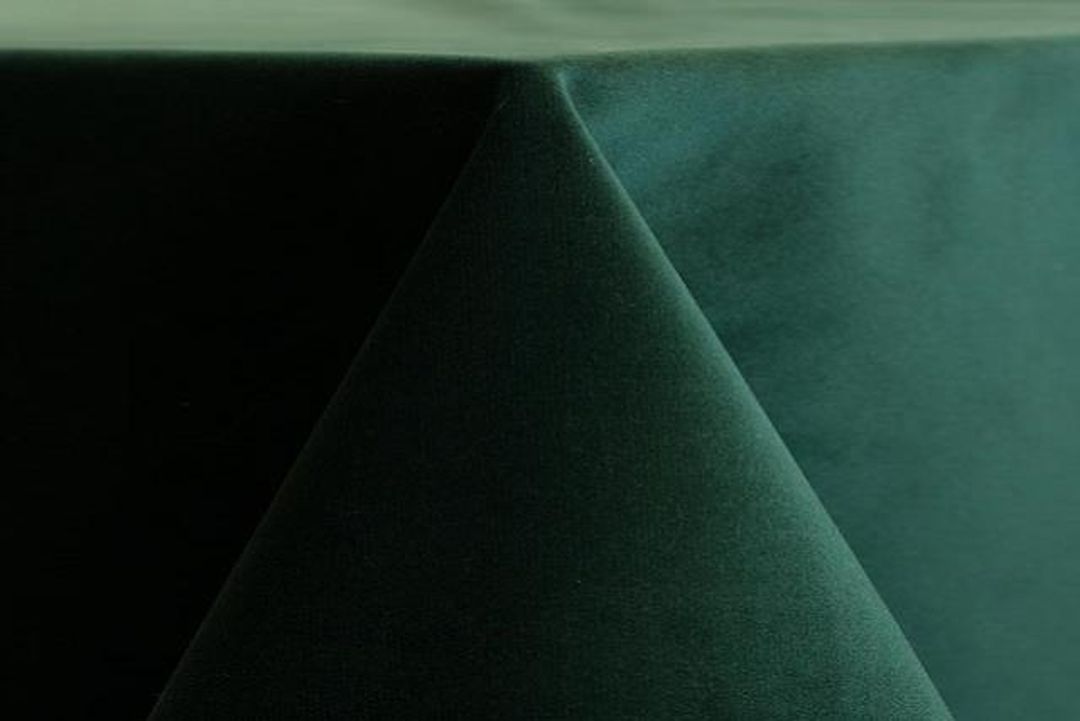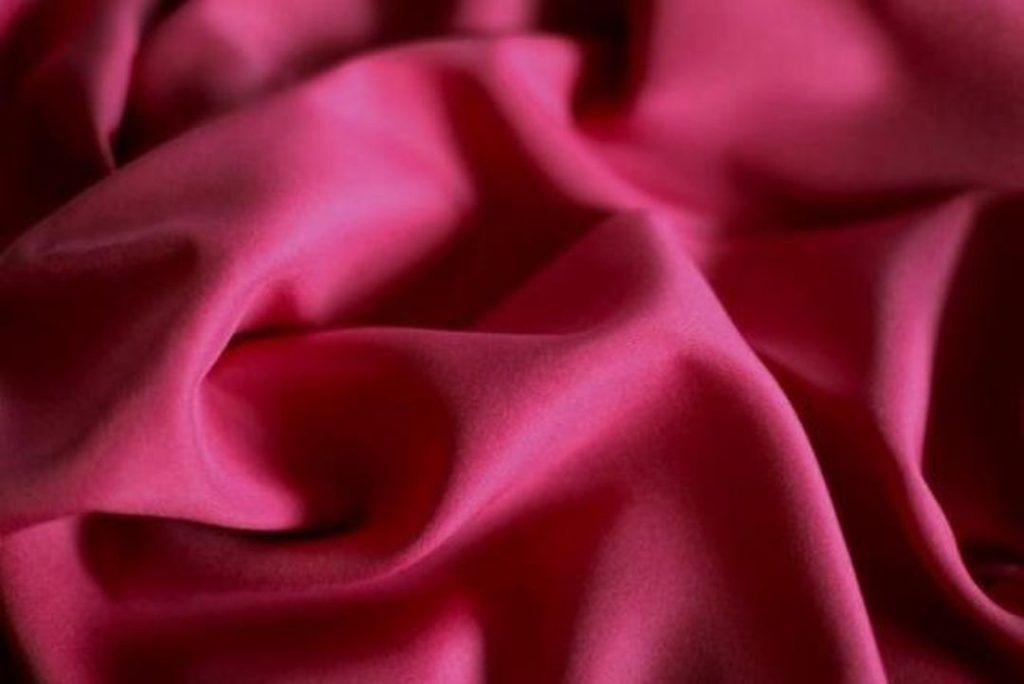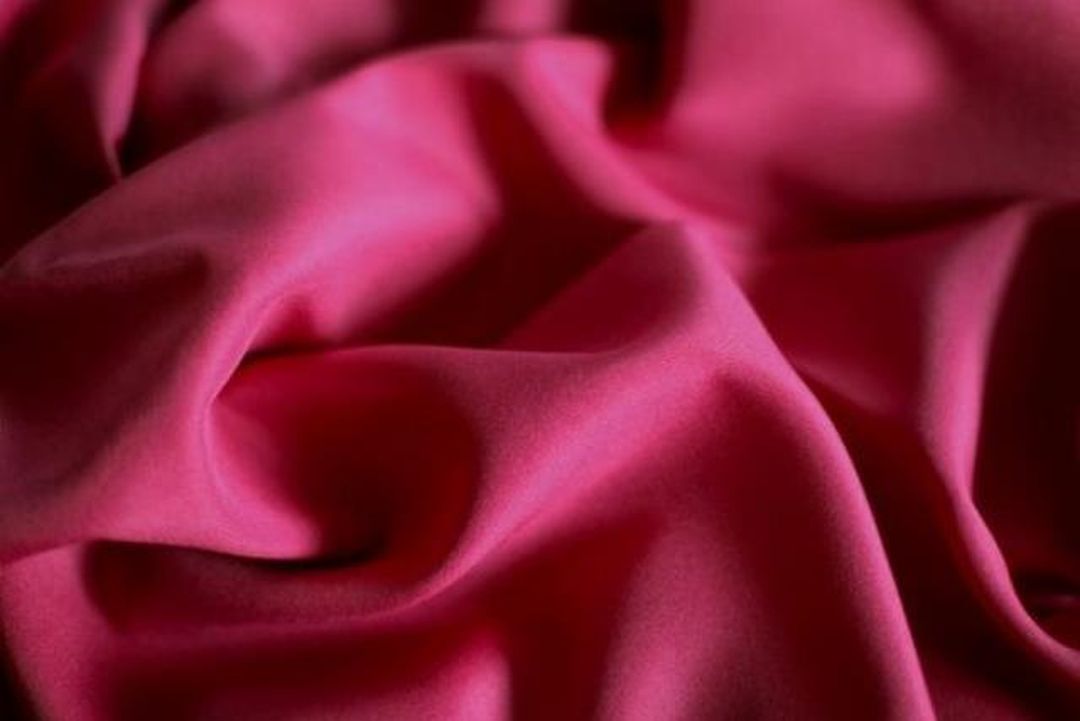 Gold Accents
Warm, rich, vivacious colors set in gold are the thing of fairy tales (and sought-after gifts). Rubies, emeralds, sapphires – they all have several things in common. One of which is that they are set in gold! Setting your jewel-toned wedding in gold is simple with our in-stock rentals, ranging from serving ware to accent furniture. Our Austin Flatware, Gold Accent China, and Audrey Gold Rim Glassware will make for an elevated fall tablescape. To match, create a centerpiece using any of our Gold Tabletop Decor. For a luxe lounge, feature a set of trendy Gold Hammered Coffee Tables. Or seat guests at the table with our always popular (and oh so comfy) Gold Chiavari Chairs.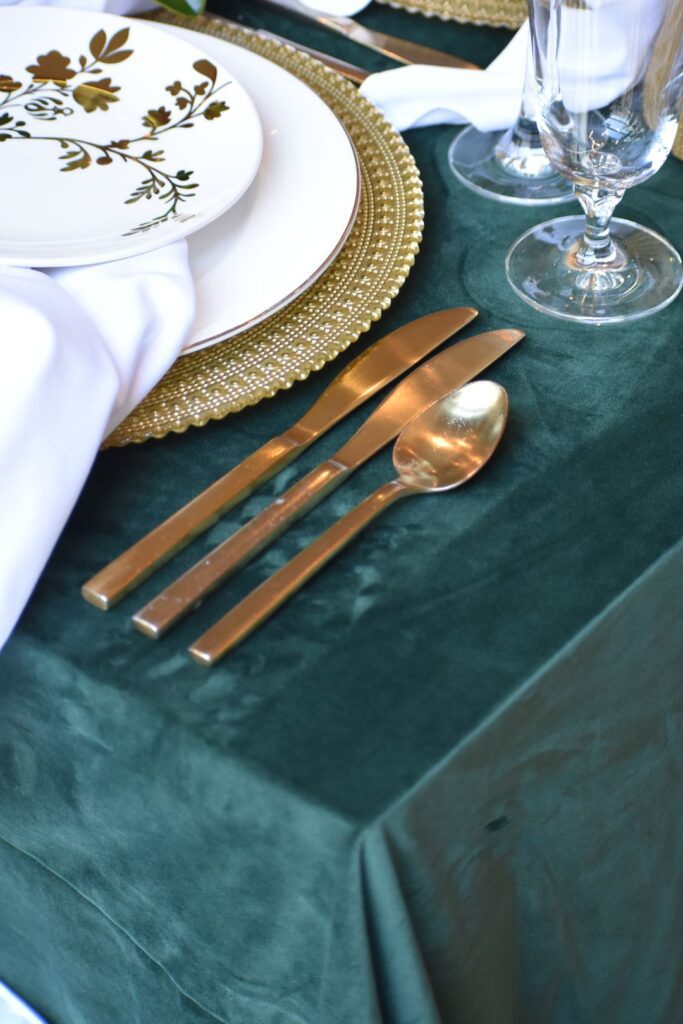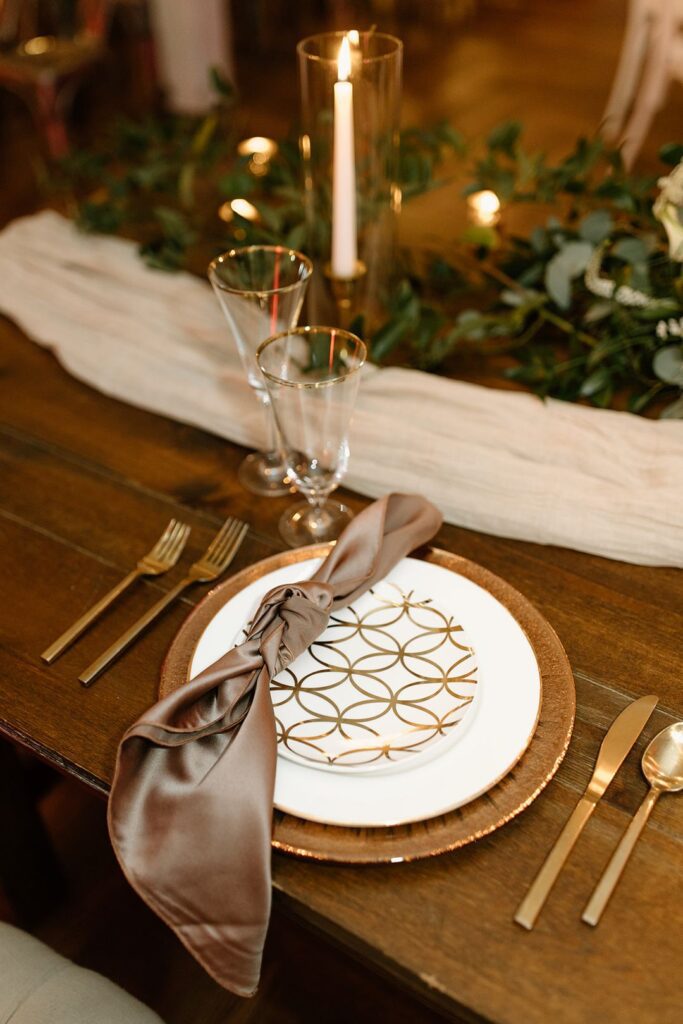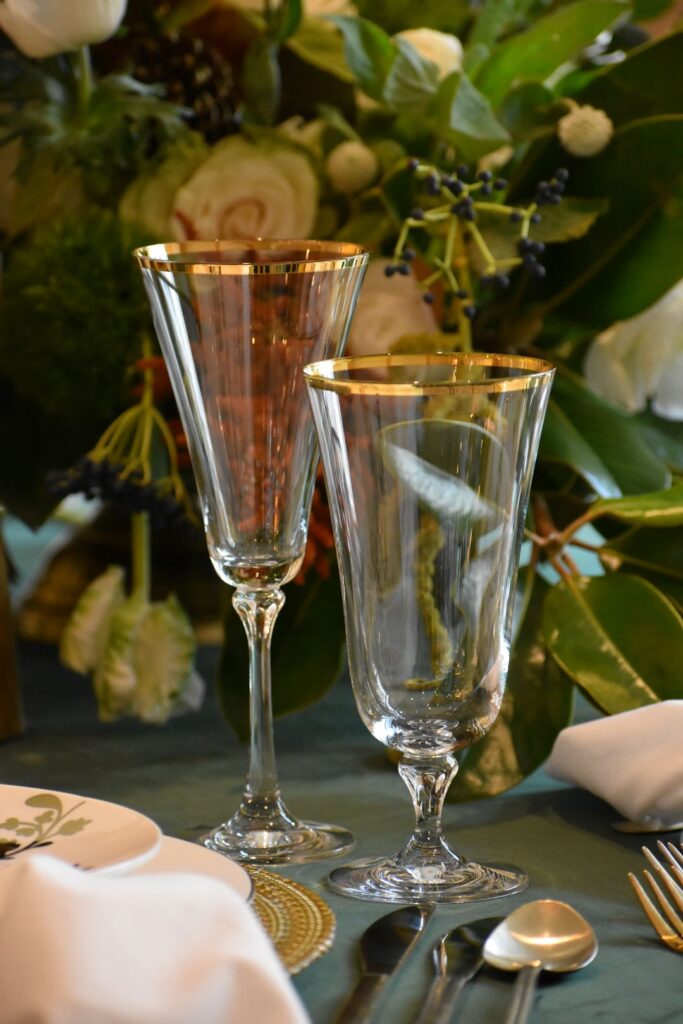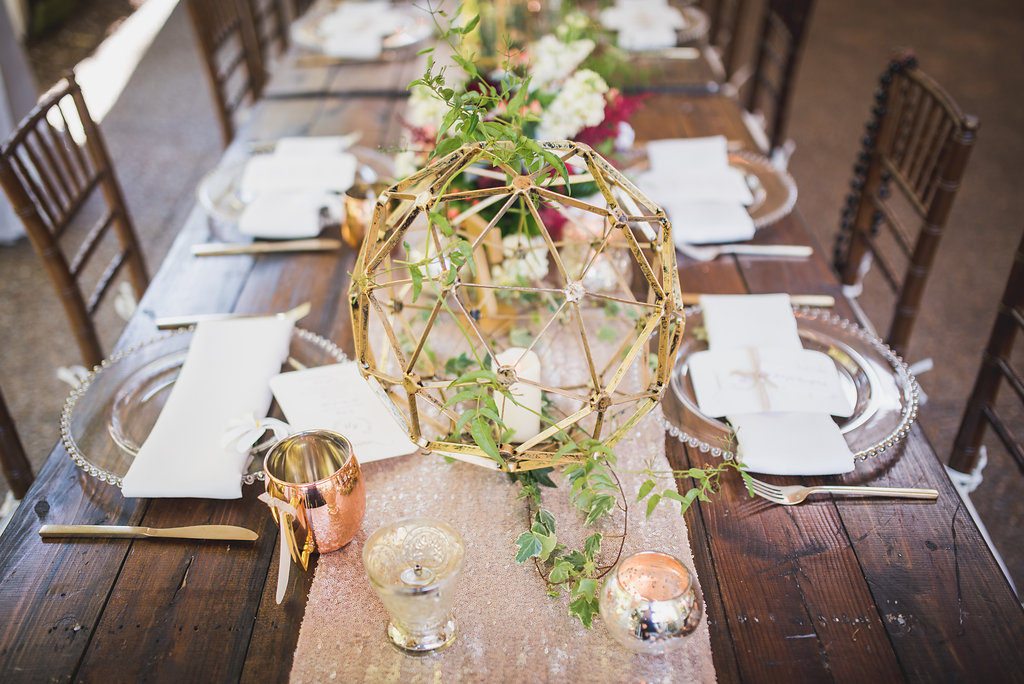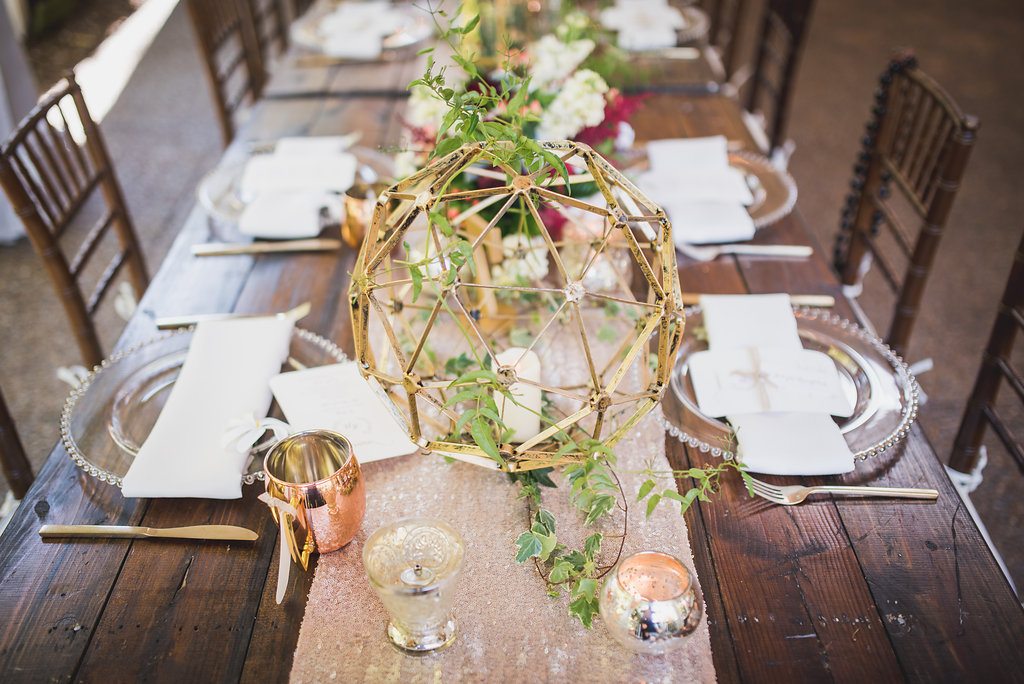 Are you catching these fall feels? We'd love to help you create the bold and vivacious day of your dreams featuring our jewel-toned fall wedding rentals. Send us a message at info@southerneventsonline.com and let's start planning! Hosting an outdoor fall wedding? Get more inspiration when you take a look at this Fall Garden Wedding at CJ's Off the Square.
TAGS | Nashville Event Rentals, Southern Events Party Rental Company, event linens, jewel-toned event, southern weddings, velvet rentals, wedding style trends
FEATURED RENTALS | Saylor Navy Sofa, Turkish Rug Ottomans, Jaqueline Velvet Sofa, Fern Velvet Sofa, Gold Hammered Coffee Tables, Austin Flatware, Gold Accent China, Gold Tabletop Decor, blue-red rug, Burgundy Poly Linen, Gold Poly Linen, Magnolia Green Velvet Linen, Raspberry Poly Linen
---
20

Aug

Southern Events Products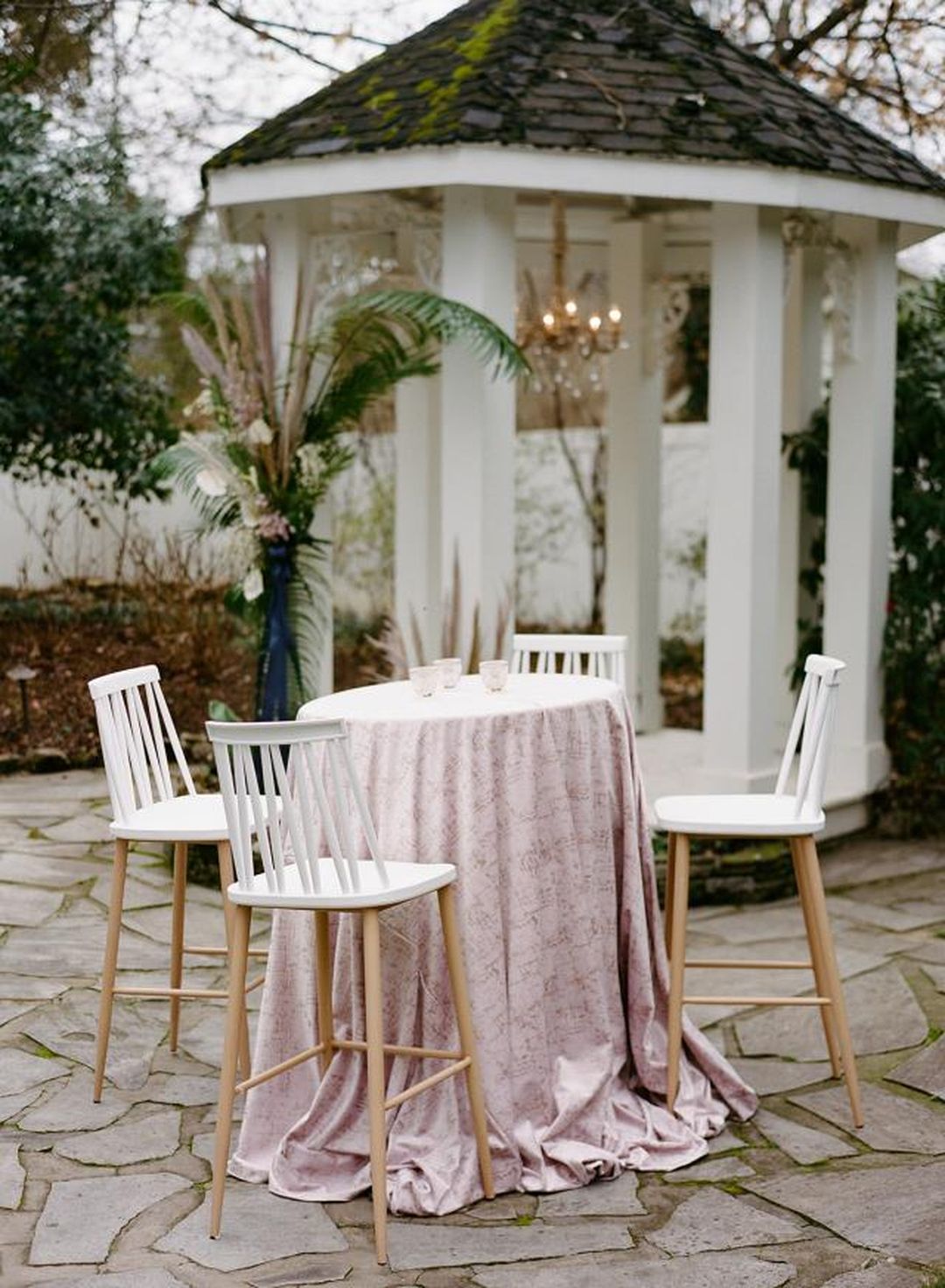 A variation of classic velvet linens, etched velvet linens are a subtle yet effective way to add dimension and texture to your tablescape! Check out our gorgeous linens and napkins, ranging from a neutral cream to vibrant fuchsia. Now in-stock, these rental items are available to use for your next Nashville or Franklin, Tennessee event!
Our cream linens feature gold details, perfect for a classic and luxurious event. Pair these linens with our crisp White China & gold Austin Flatware.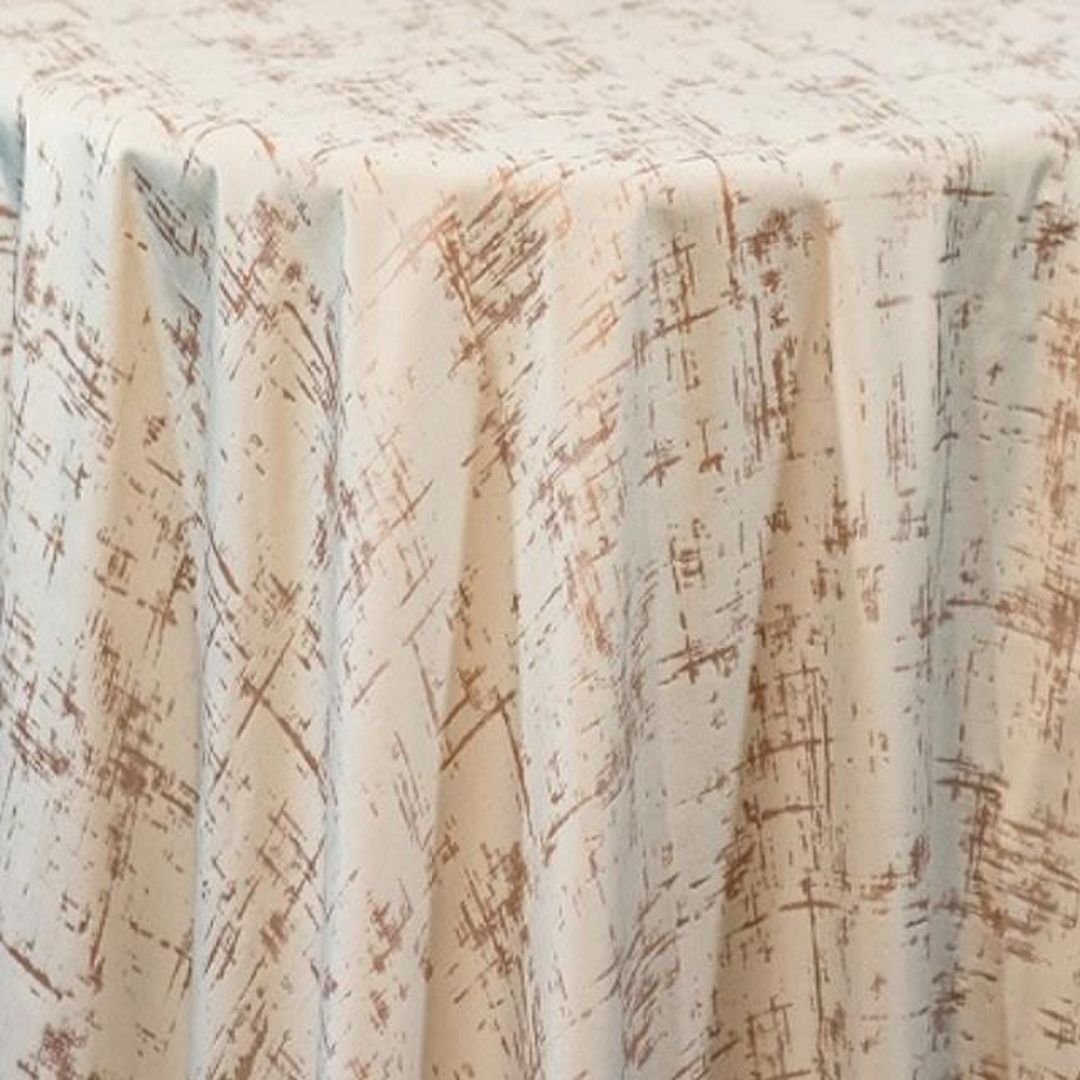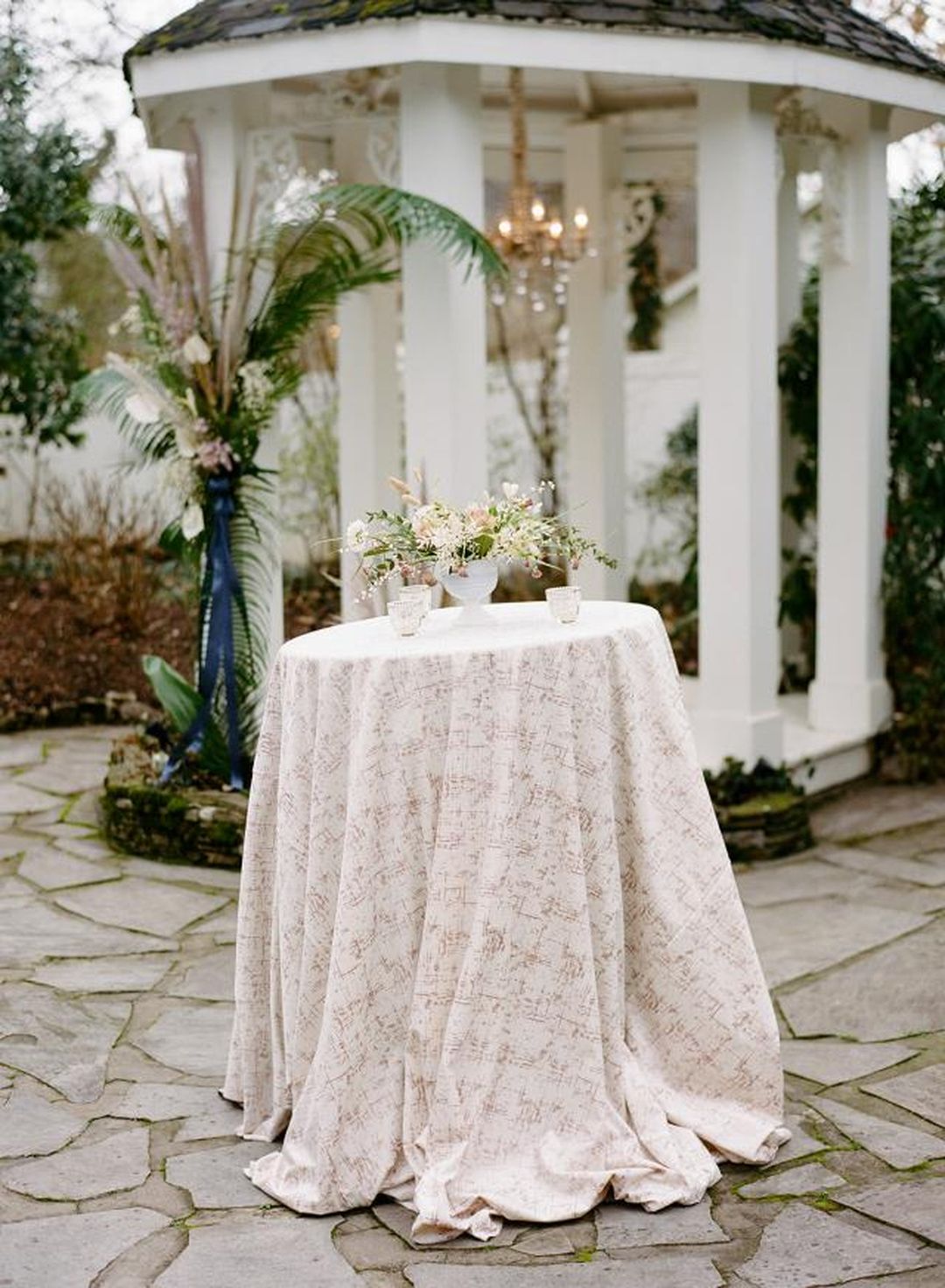 Our most vibrant option, Fuchsia is a bold choice perfect for a fun and colorful event. Below you can see it paired with our Austin Flatware and Coronado China.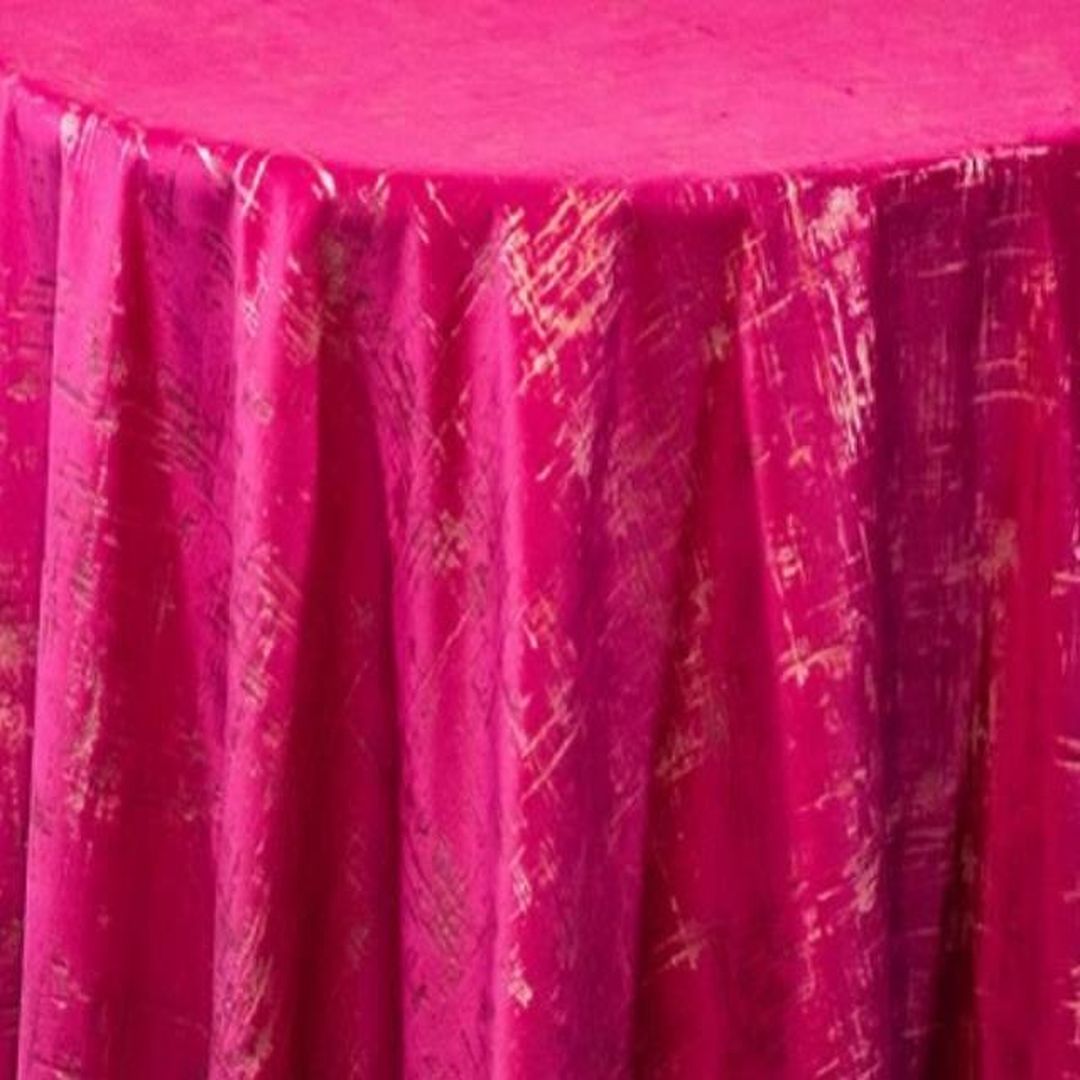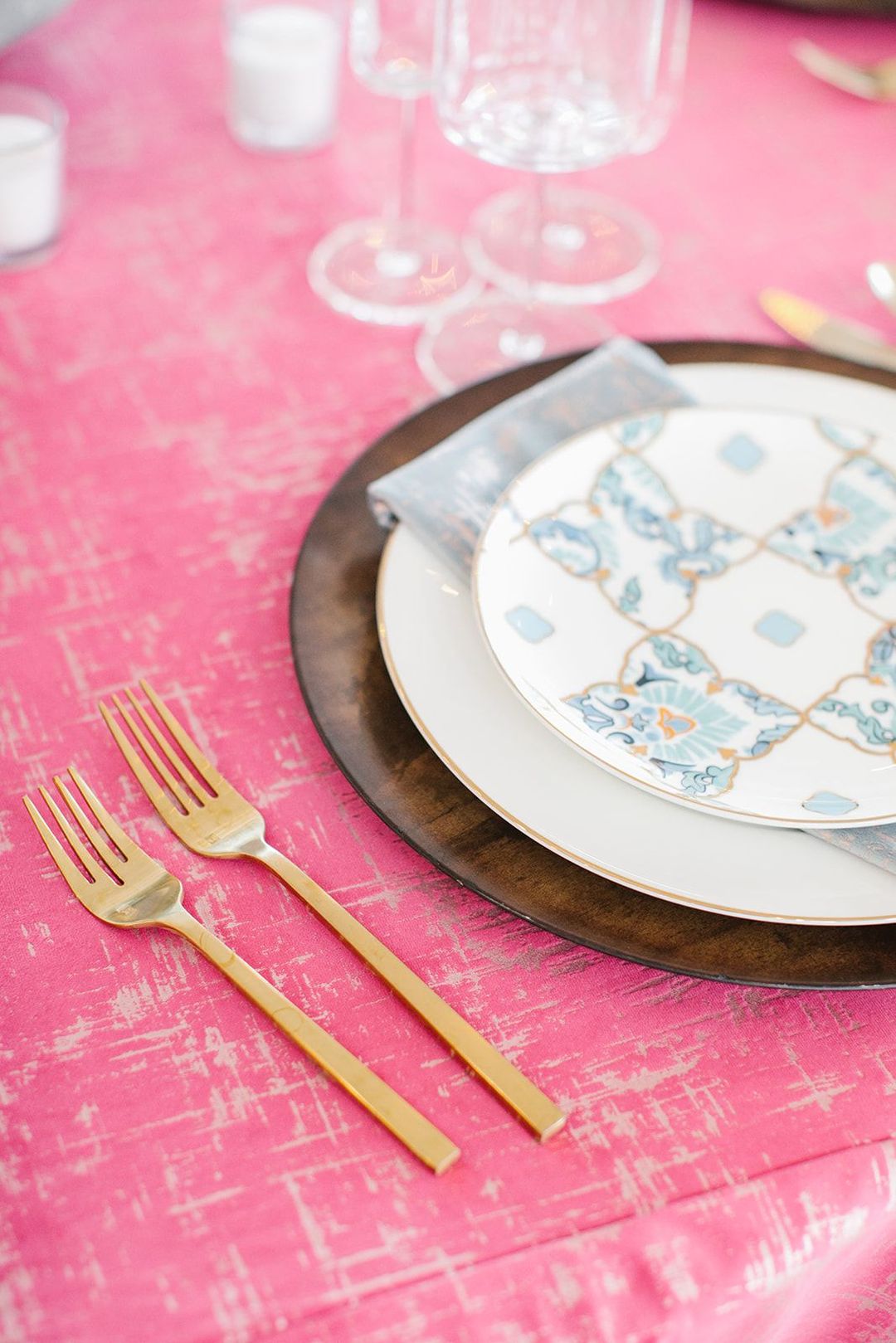 A subtle pink, this linen is an easy way to incorporate a trace of color into your tablescape, for a romantic & dreamy feel. Create a luxe and bright place setting by pairing it with our Athena China.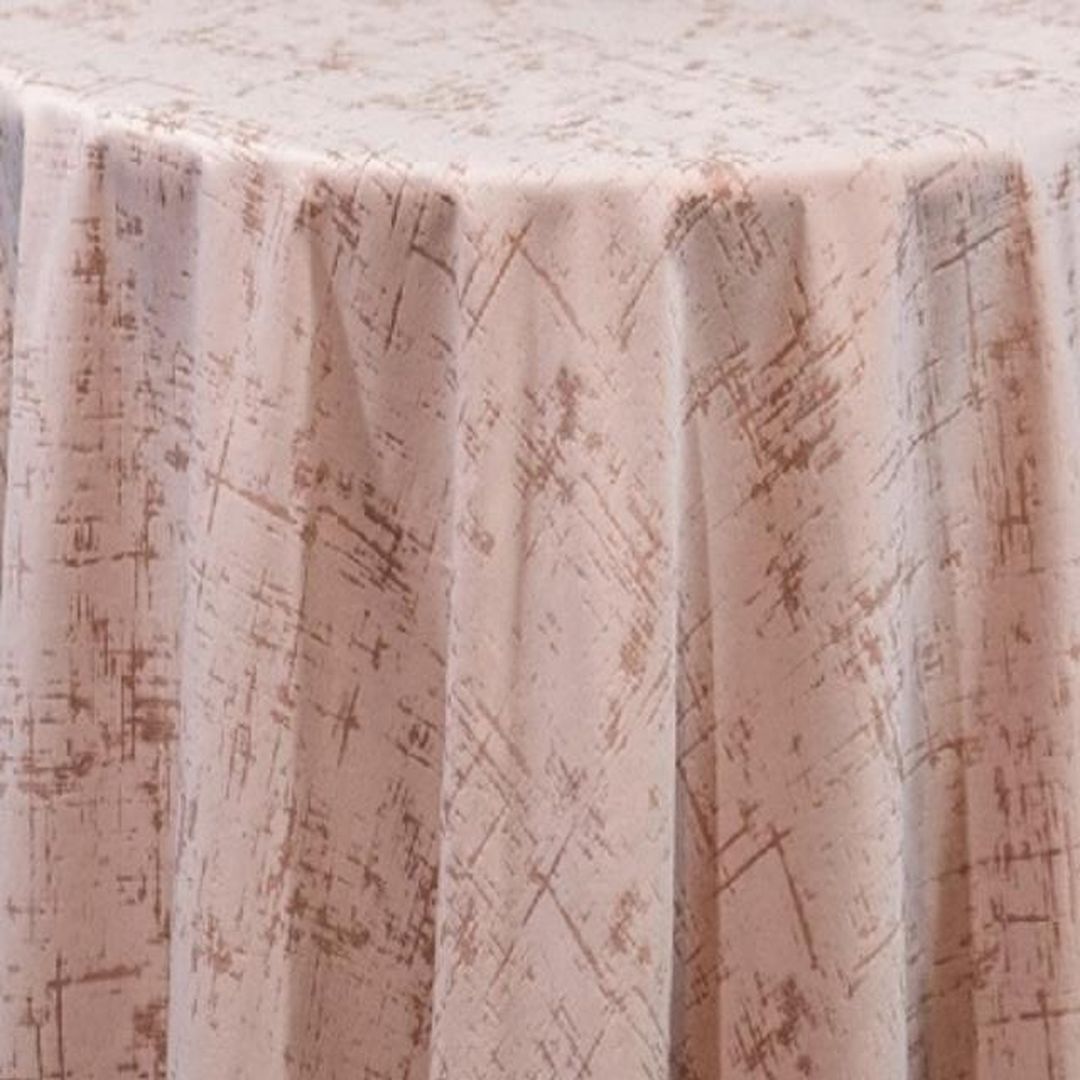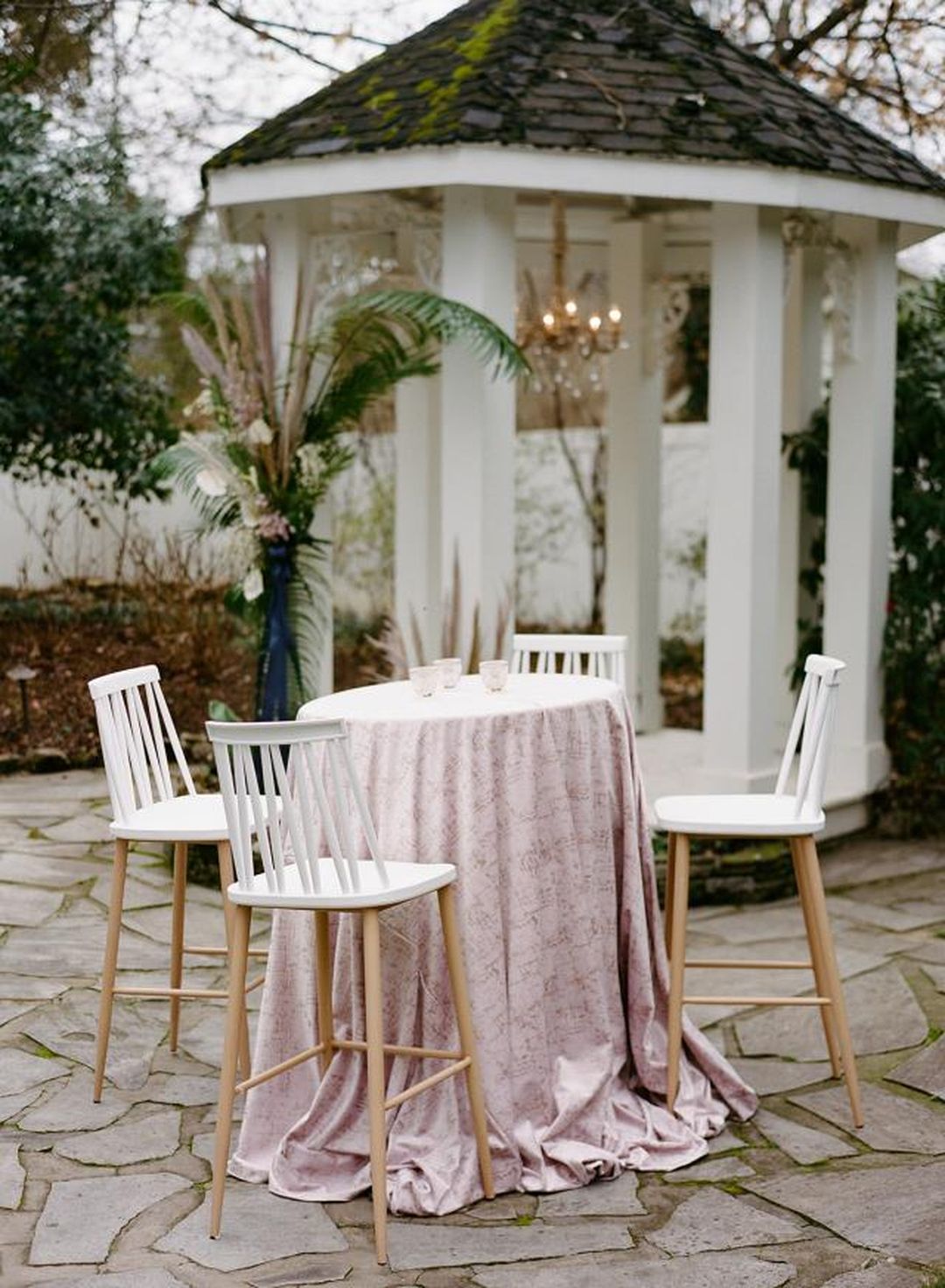 A unique color, London Fog is perfect for a cool-toned event. Pair these linens with our Onyx China and Copper Flatware for a clean but edgy look.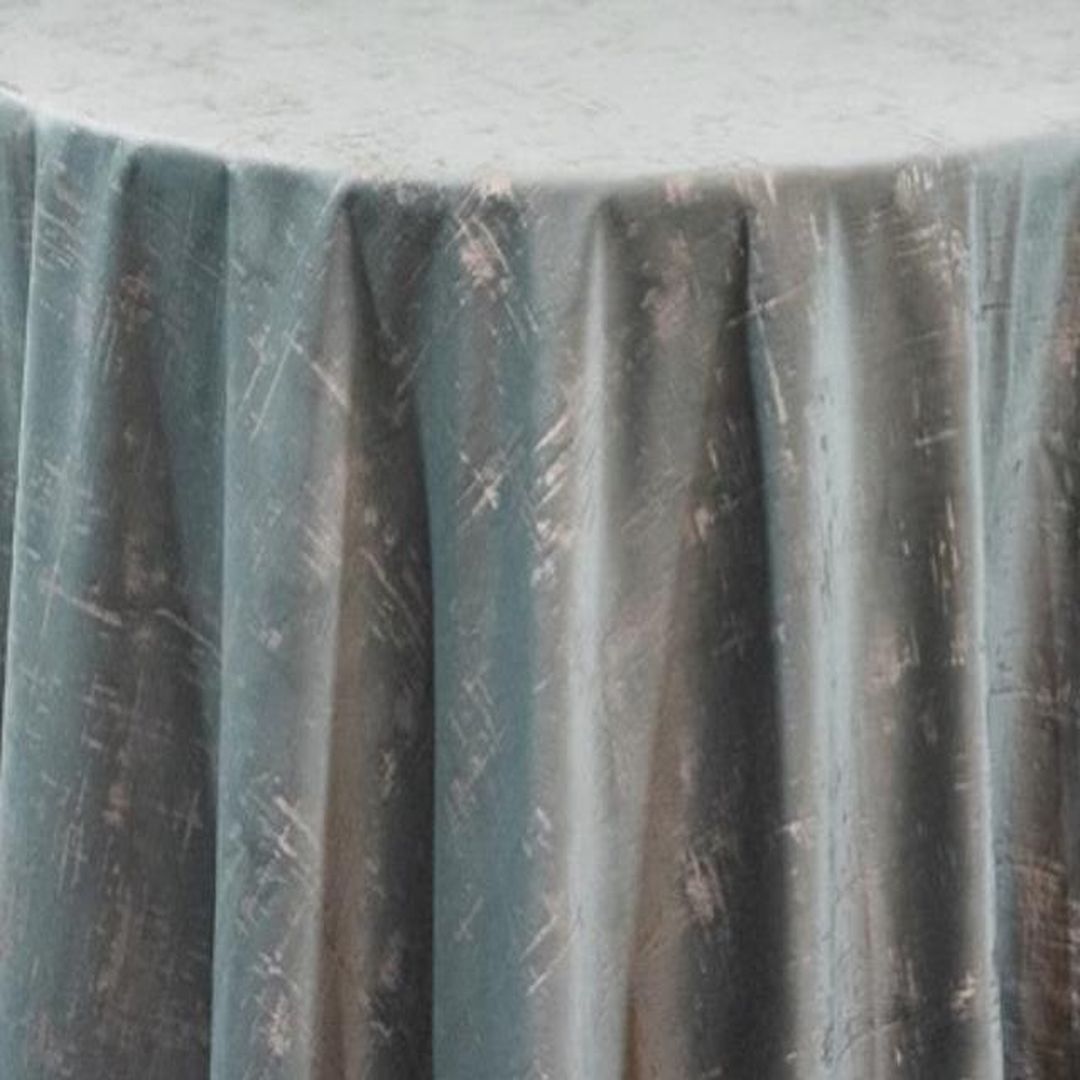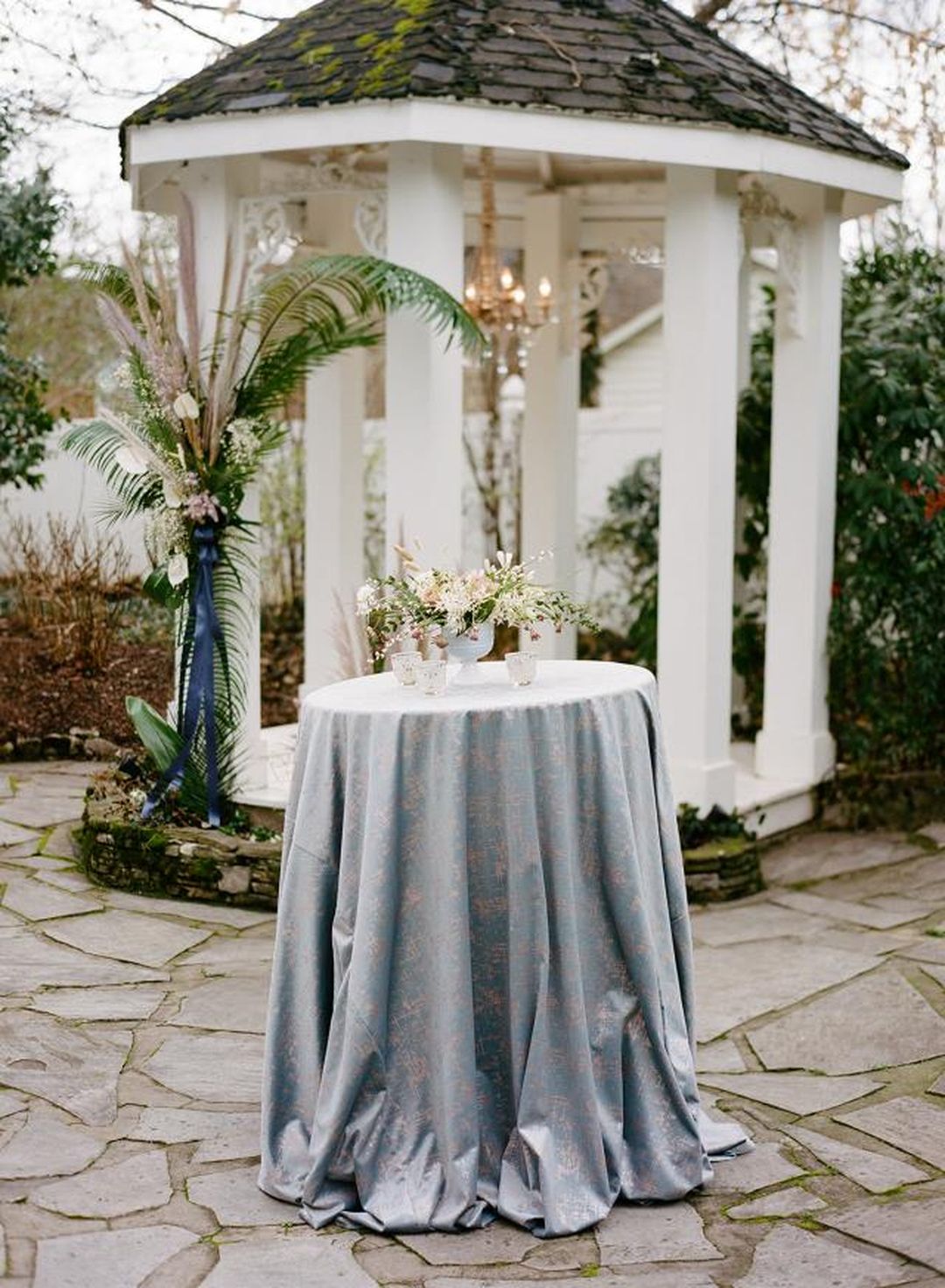 Our rose linens are a beautiful option for anyone hosting a modern and glam event. Create a place setting with these linens using our classic Darcy China and Sophia Flatware.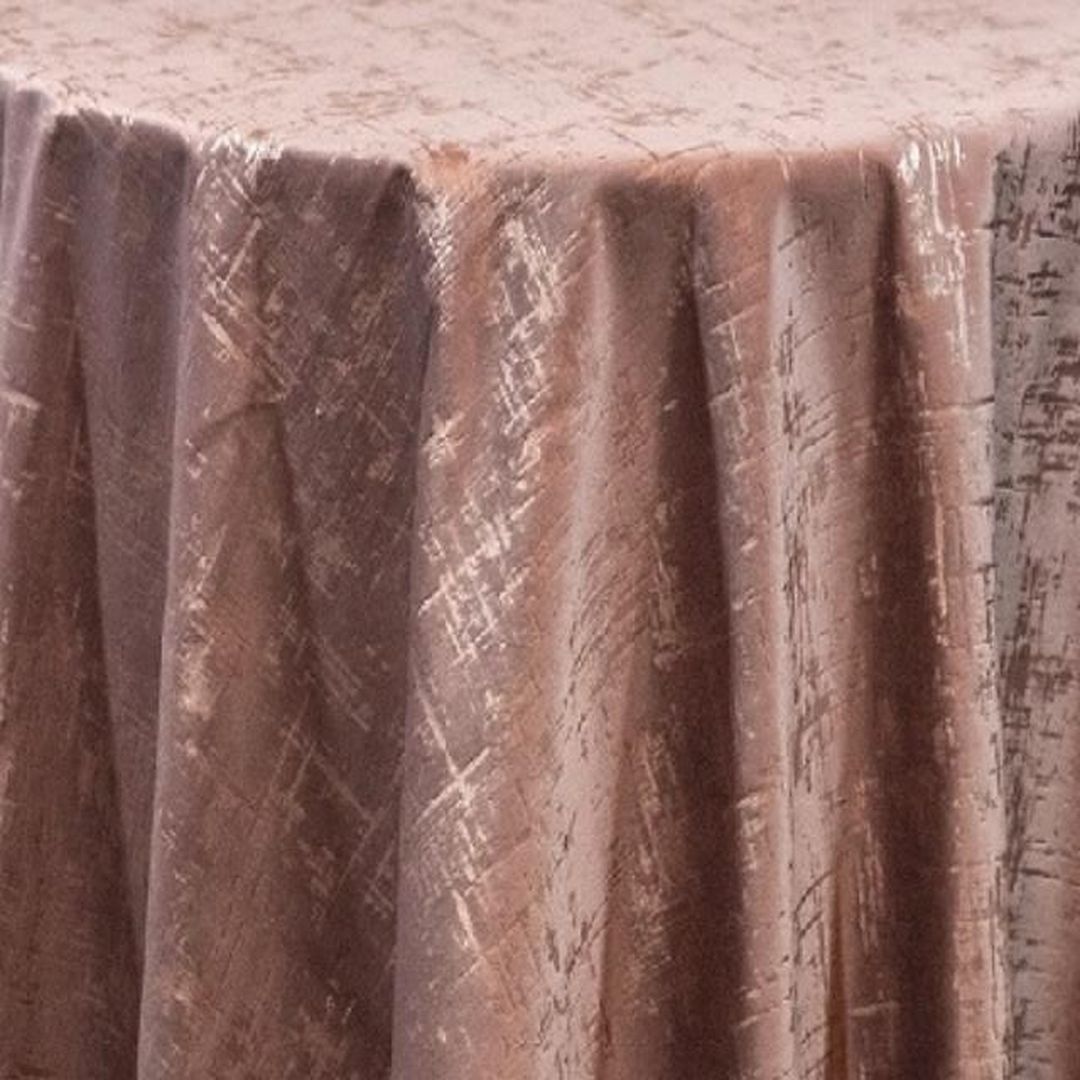 Ideal for a more traditional event, these silver linens will bring and extra touch of elegance to the table. Keep your tablescape simple by pairing these linens with our Glass China and Abby Flatware.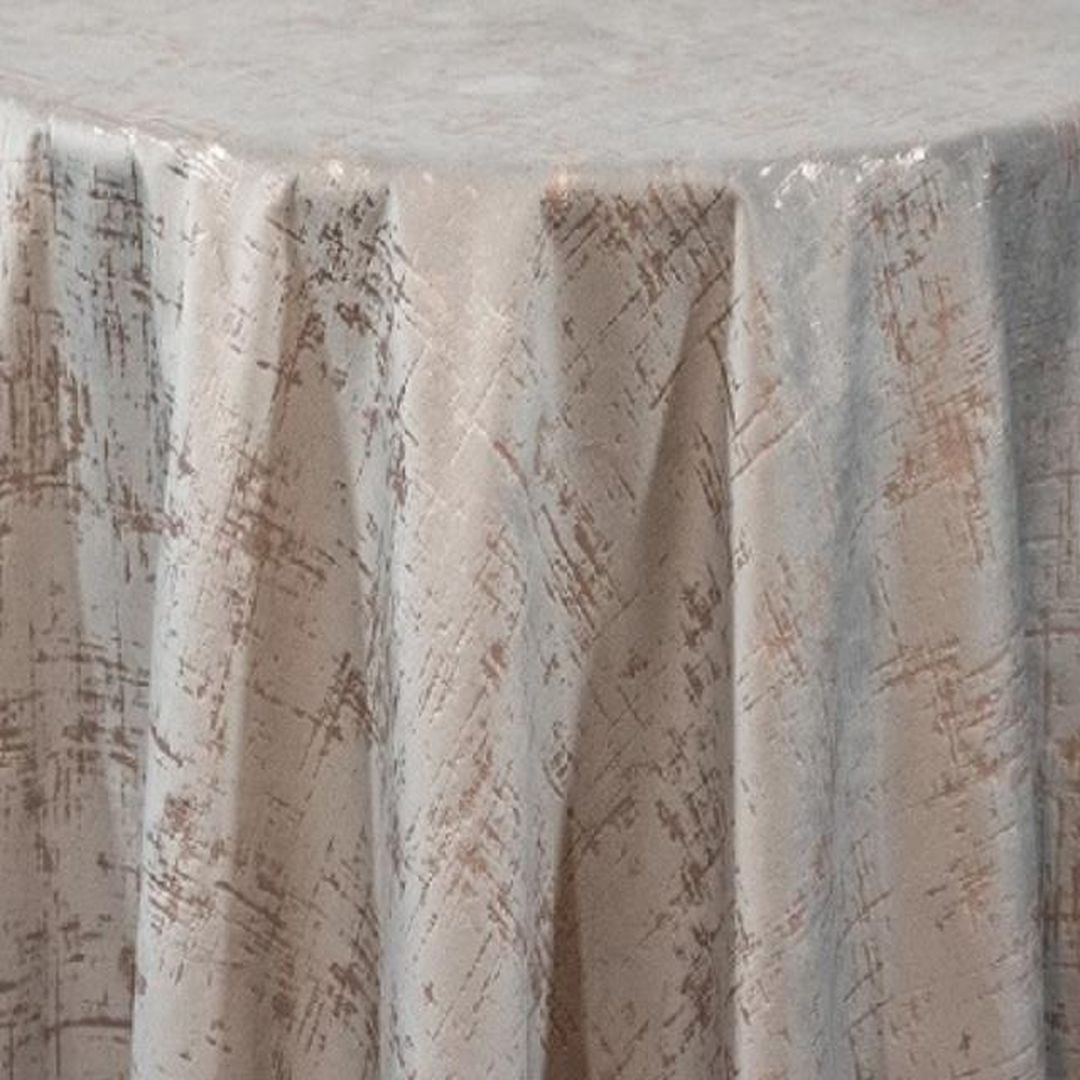 Want to incorporate these linens into your event tablescape? Contact our team today! Get more tablescape inspo when you check out our blog on season-less event design & rentals!
TAGS | Velvet Linens, etched velvet linens, linen rentals, tablescape rentals, velvet napkins, velvet rentals, velvet table linens
FEATURED RENTALS | cream etched velvet linens, fuchsia etched velvet linens, silver etched velvet linens, London fog etched velvet linens, rose etched velvet linens, light pinketched velvet linens,
---