28

Jan

Events and Style Shoots, Nashville Venues, Real Nashville Weddings, Southern Events Products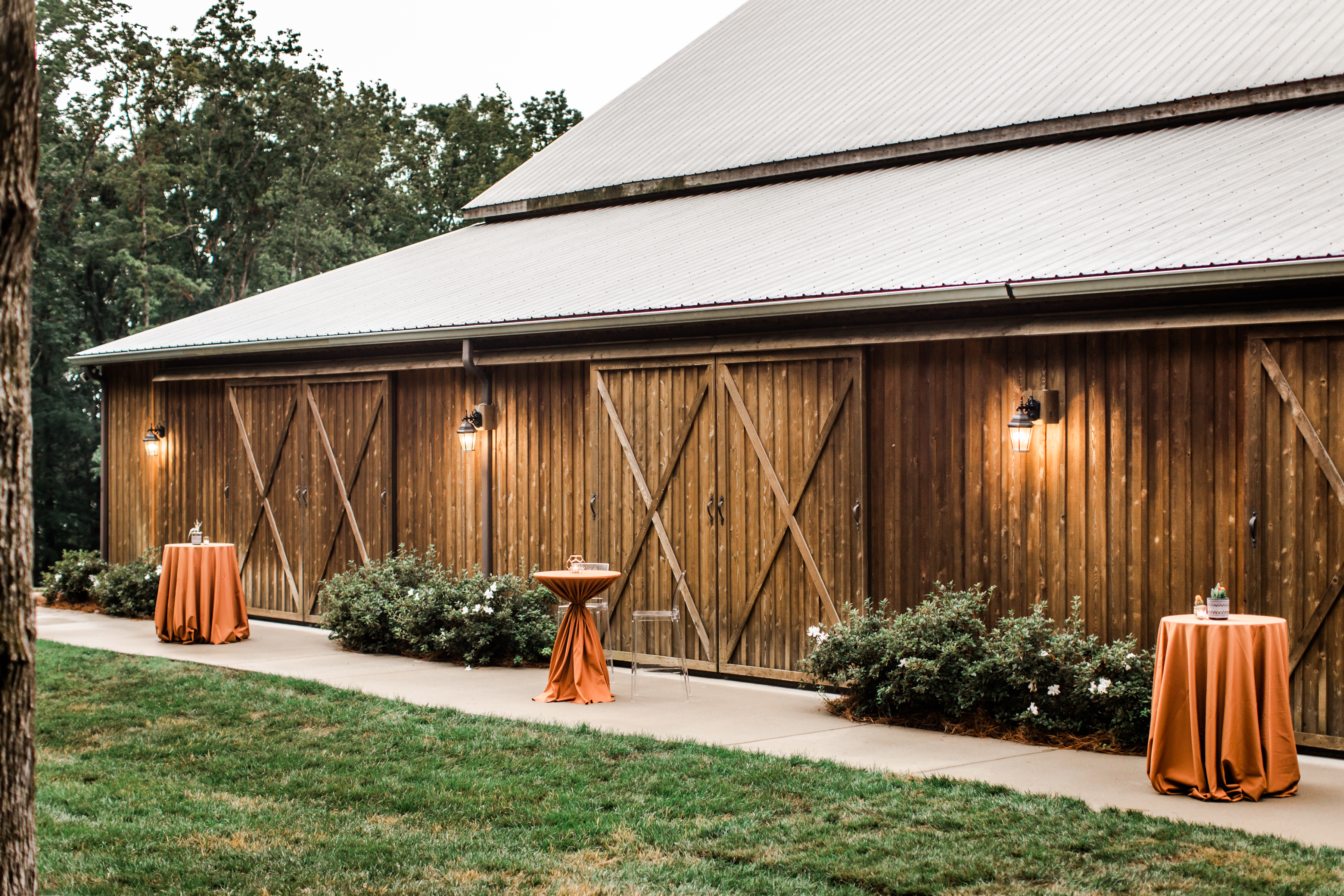 In search of a secluded country atmosphere for your future wedding? Located in Murfreesboro, Tennessee, Saddle Woods Farm is a Southern old-style cedar wood barn situated on 25 beautiful acres. To help inspire you for your event, check out a variety of ways that you can dress up this stunning Tennessee wedding venue, featuring our modern & stylish rentals.
Modern & Minimalistic Neutrals
One of our favorite wedding trends is neutral wedding palettes, which lend a timeless look to any event! This style is easy to pull off at The Barn, full of warm woods and southern charm. For this tablescapes, we featured our Glass Charger with a Gold Rim, Alabaster China, Austin Gold Flatware, Colored Glassware & Pure Glassware. The simple but luxe centerpieces were made using voluminous arrangements of pampas grass and our sleek Davis Glass Cylinders. With their large vaulted ceiling, we can't resist going big with decor!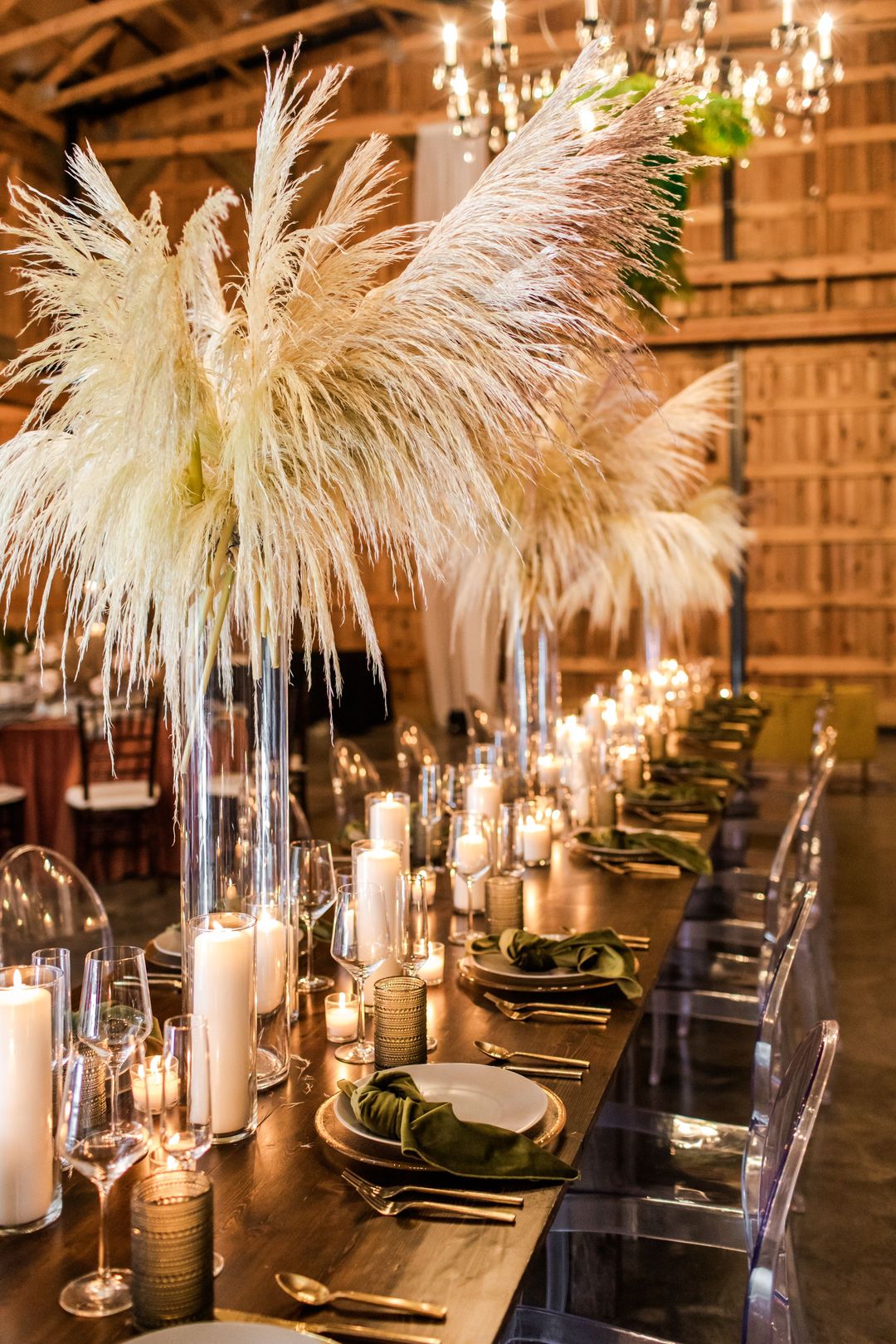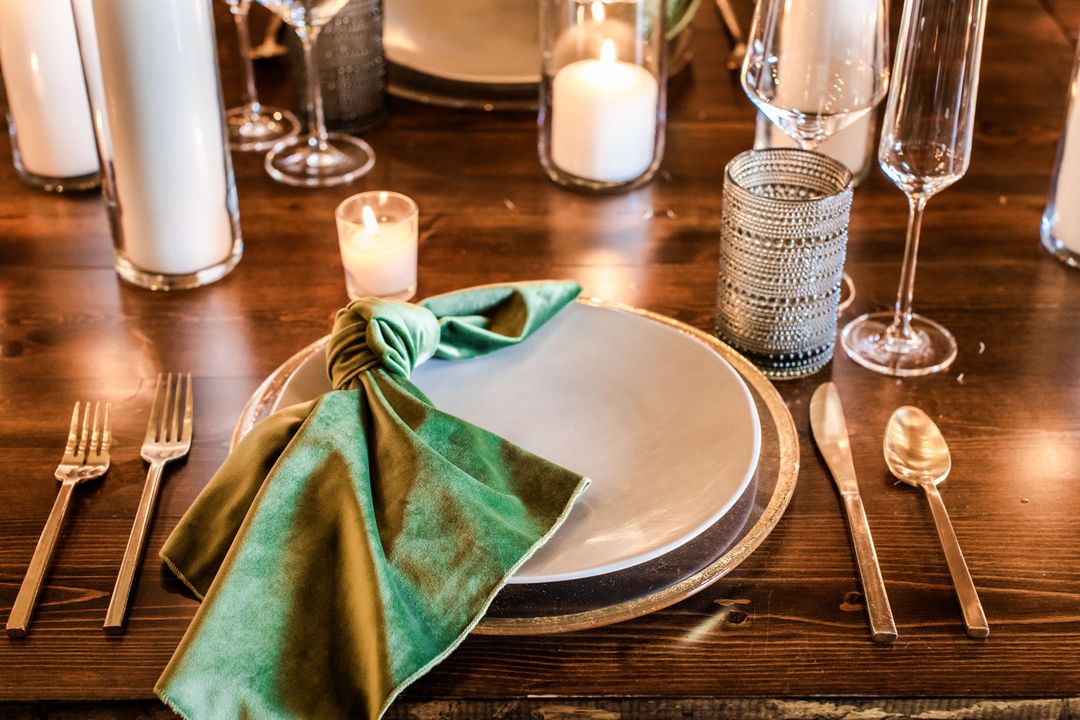 Bright & Bold
If you're a couple who wants a less traditional look, we say rock some bright and bold colors! The warm tones at Saddle Wood, provided by cedarwood and iron details, contrast beautifully with bright shades. The following boho-inspired table packs a fun punch of color via our Burnt Orange Poly Table Linen and gold metallic accents. For a chic statement lounge area, check out our Saylor Navy Velvet Chairs, paired with a set of elegant Rhodes Side Tables and trendy Gloria Velvet Ottoman. It's the perfect mix of both bold and classic colors.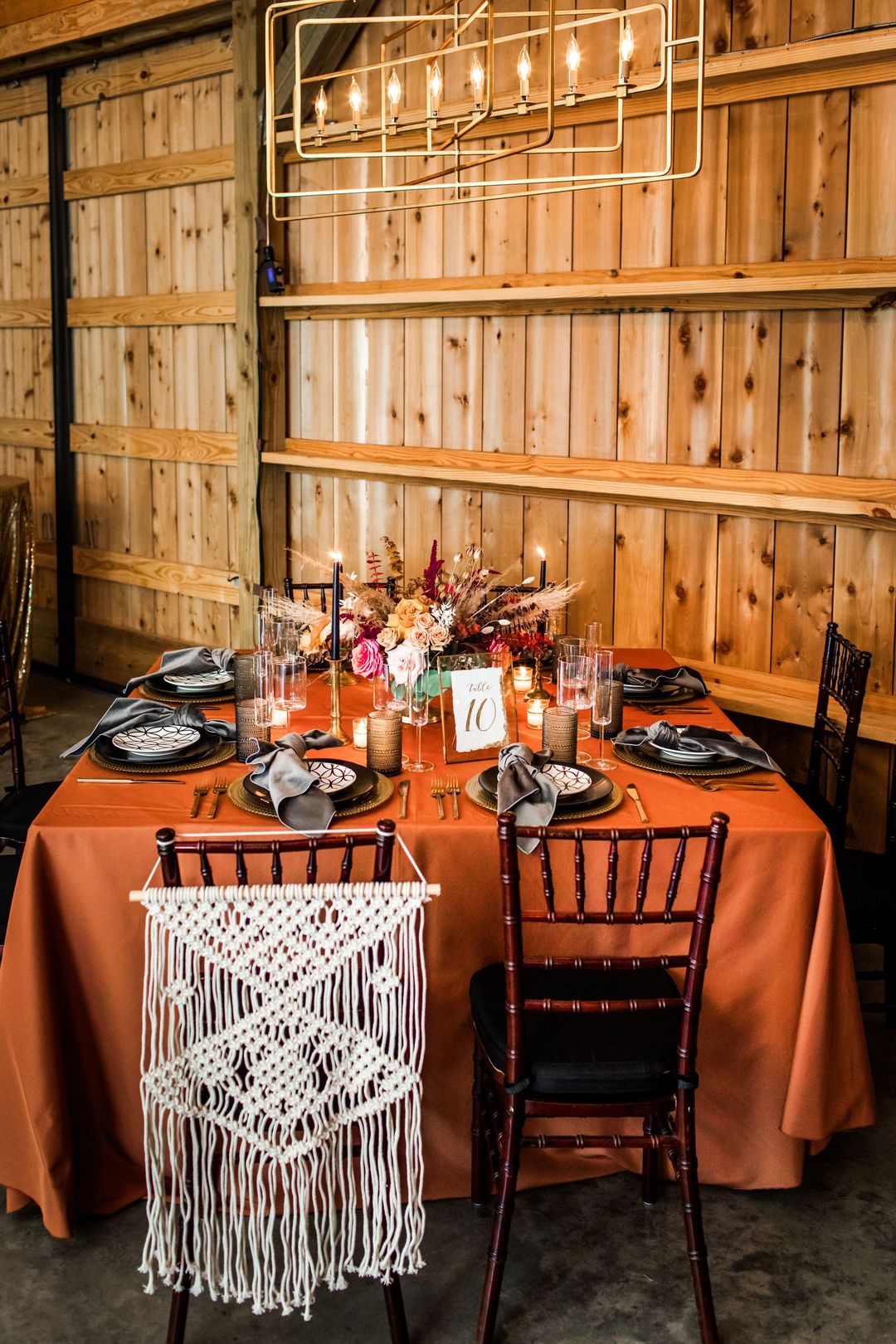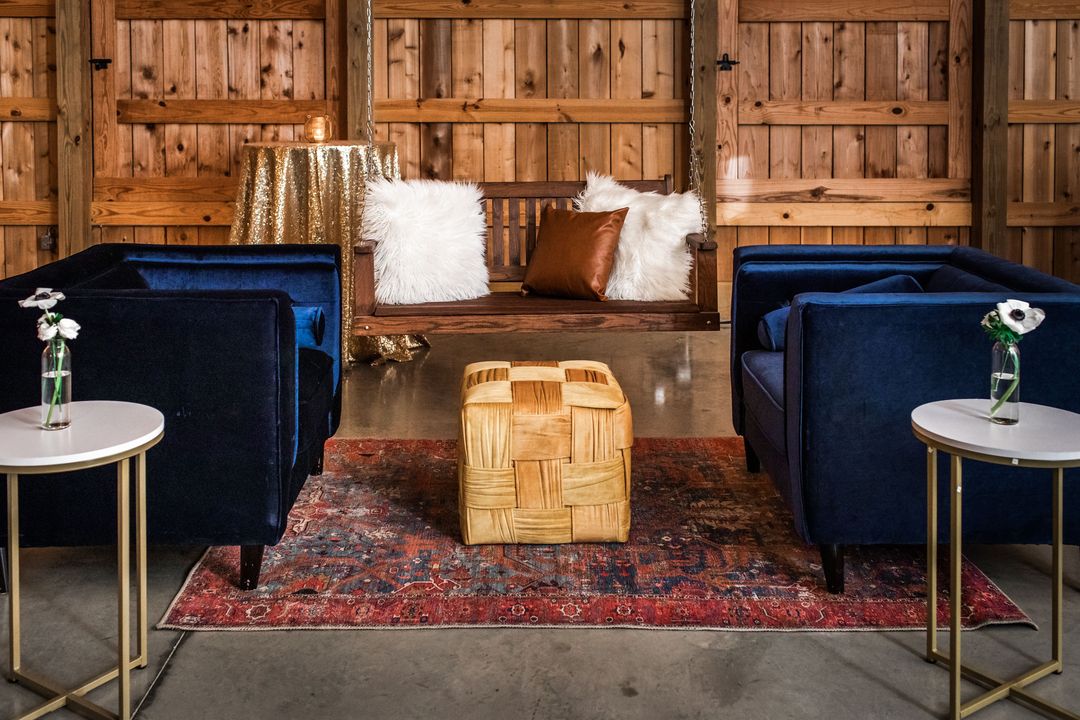 Dark, Moody & Chic
While Saddle Woods has more rustic elements, tt looks equally gorgeous when outfitted with our luxe black rentals. Although non-traditional, this color is sure to lend a moody yet chic vibe to your event and the space. Below is a luxe sweetheart table paired with our contemporary Acrylic Ghost Armchairs. Behind it, you'll notice a small lounge made with our stylish Regent Black Velvet Sofa and Echo Silver Mirror Side Tables. For the dinner table check out our Glass Charger with a Silver Rim, Onyx & Stone China, Hammered Flatware. The Black Nova Linens and a dab of pink in the centerpiece add a small touch of whimsy.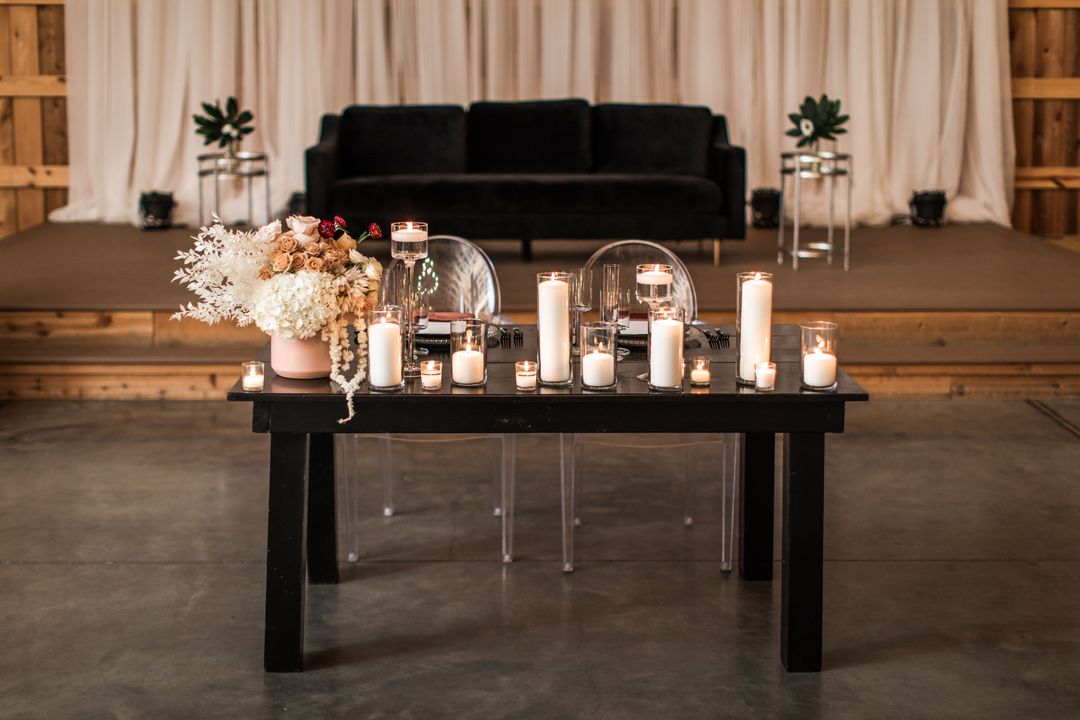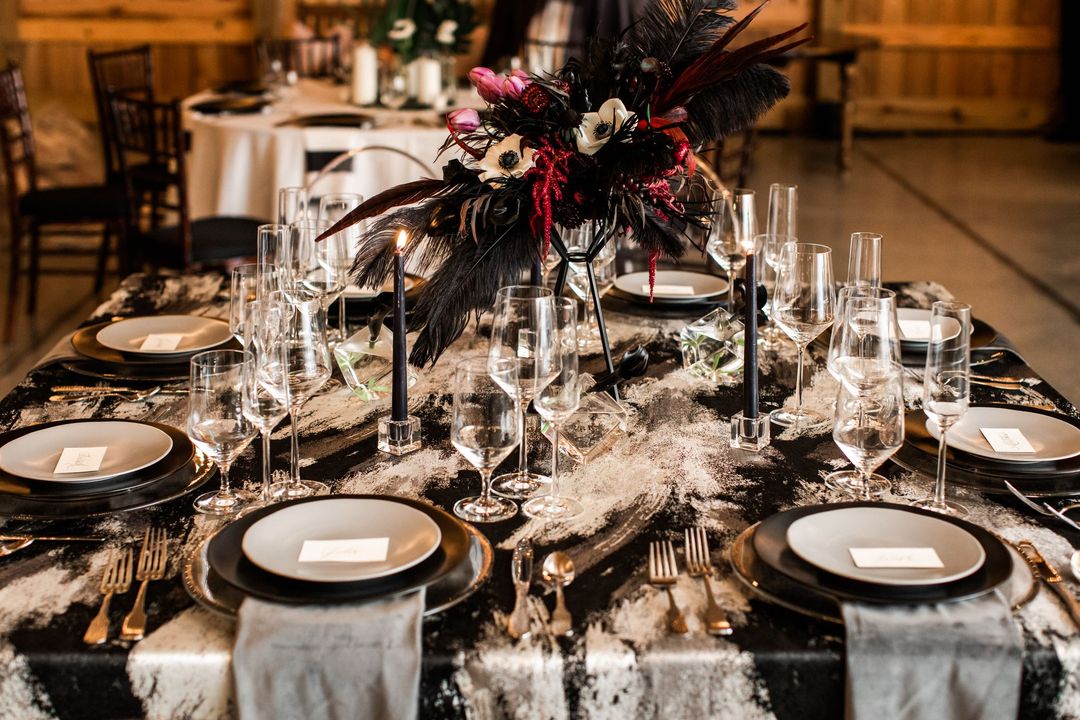 Classic Romance
Should you prefer a traditional wedding look, then you'll love this romantic set up. With the cedar rafters decorated with string lights, greenery and blush drapery, the Barn looks absolutely magical. To complement it, we dressed the reception tables in a mix of both burgundy and blush linens surrounded by cozy social areas. These areas feature our cowhide rugs and Conga Gold Drum Side Table as well as Bennett Leather Sofa, Grey London Loveseat and  Cheval Gold Side Tables.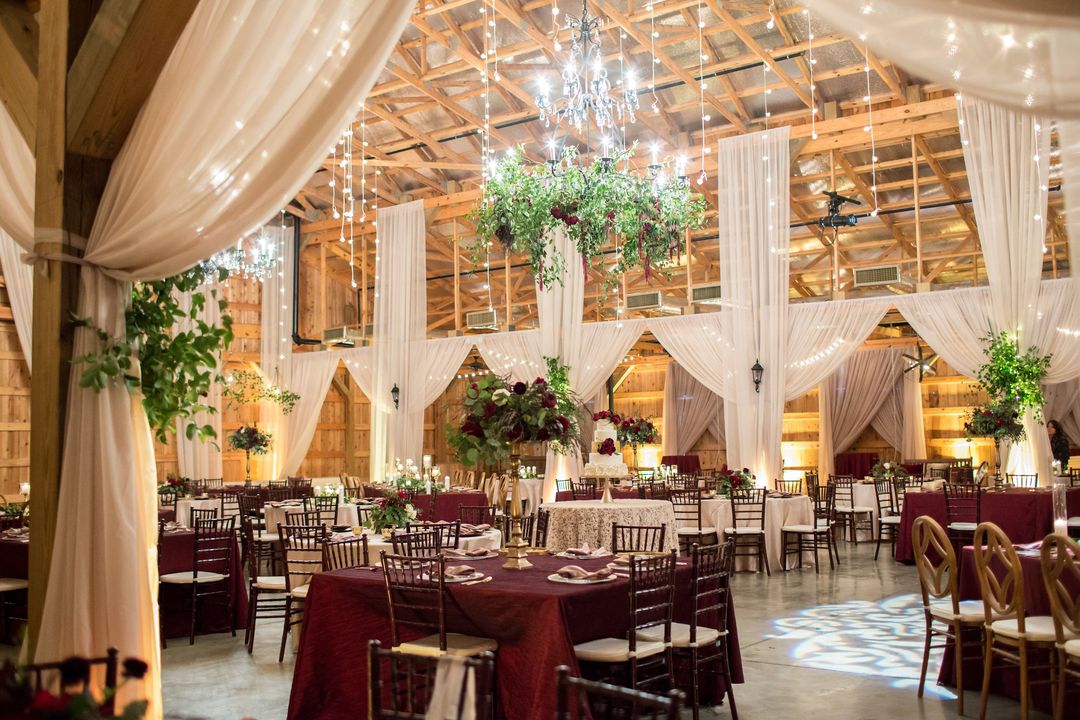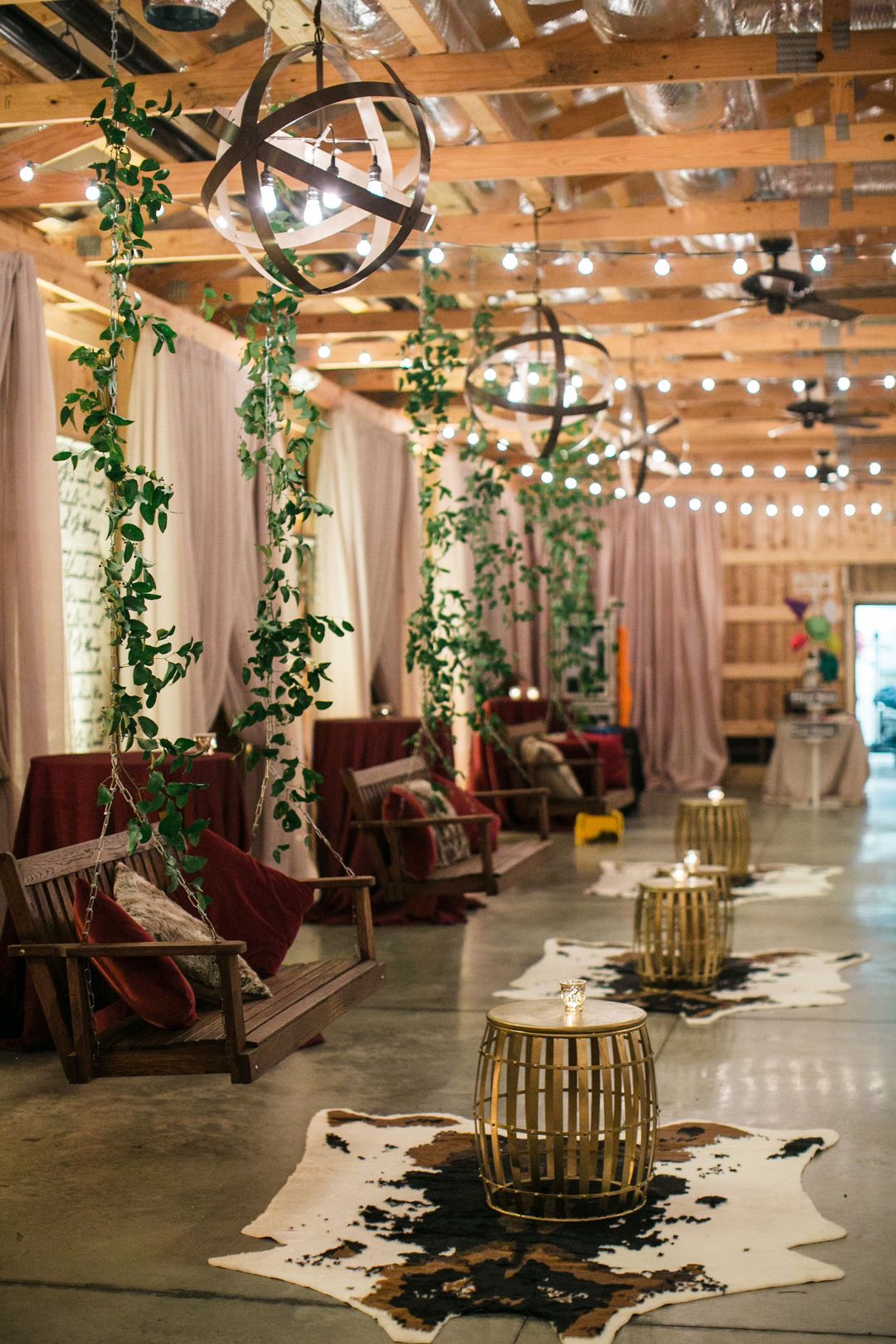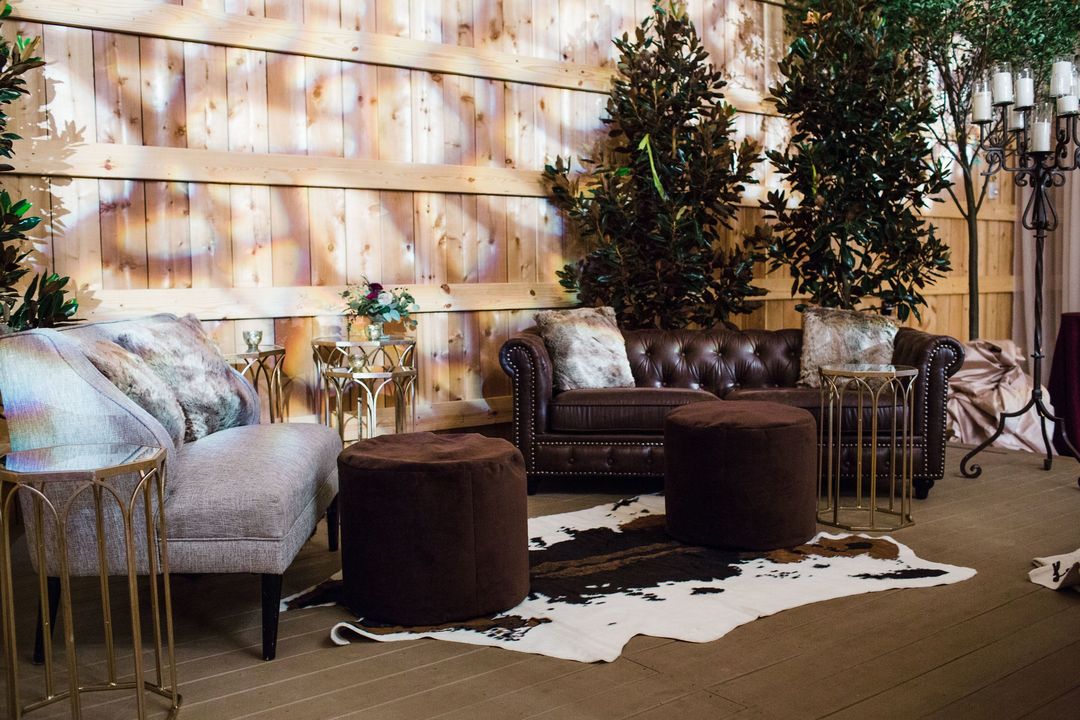 Photo by SheHeWe Photography
Luxe Outdoor Lounges
Of course, you have to take advantage of the lush landscape, which is perfect for an outdoor lounge area. Depending on the season in which you host your event, why not host a cocktail hour outside? You can easily create a variety of stylish wedding lounges, whether you want a look that is more moody, modern or chic. The following layouts include a set of our Acrylic Ghost Armchairs, Nickel Grey Bench and Regent Black Velvet Sofas.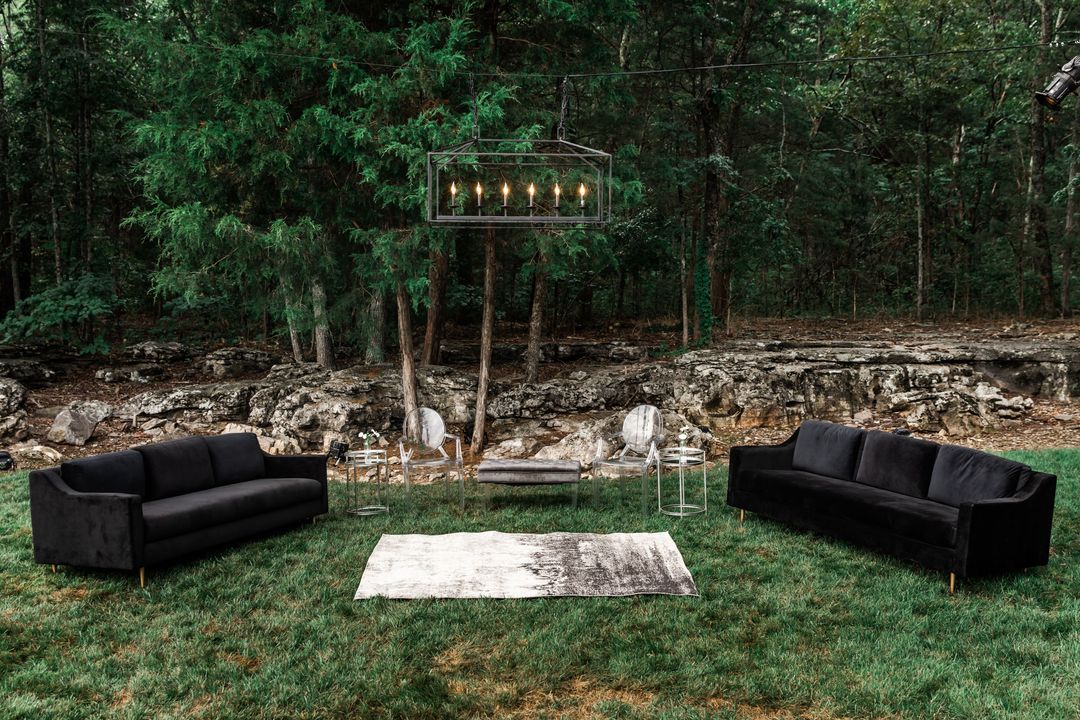 For these smaller areas, starring bistro and accent tables, seating is more minimal. See below our favorite White Eiffel Arm Chairs and Acrylic Casper Square Barstools! For additional texture, consider using our sequin table linens or etched velvet linens.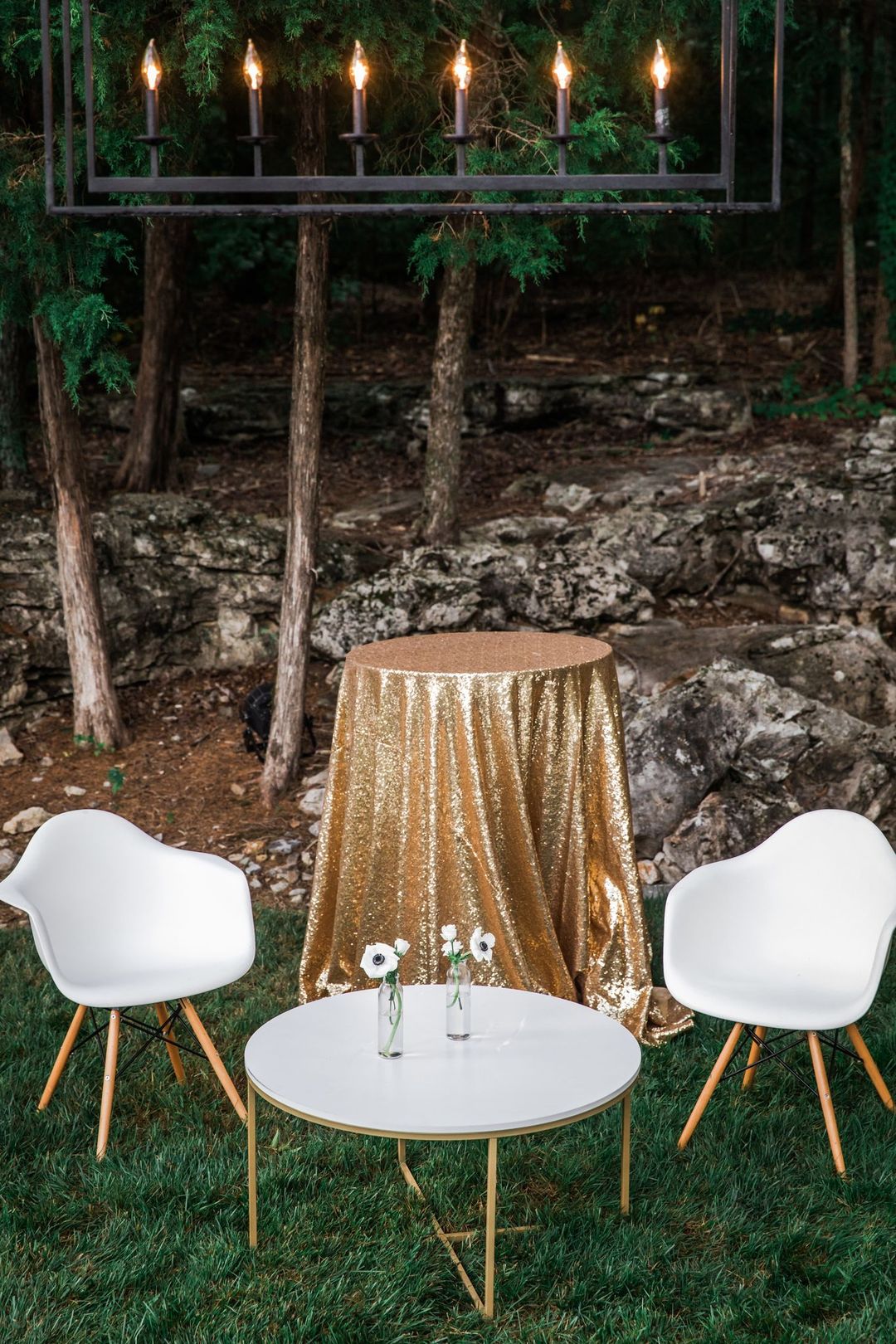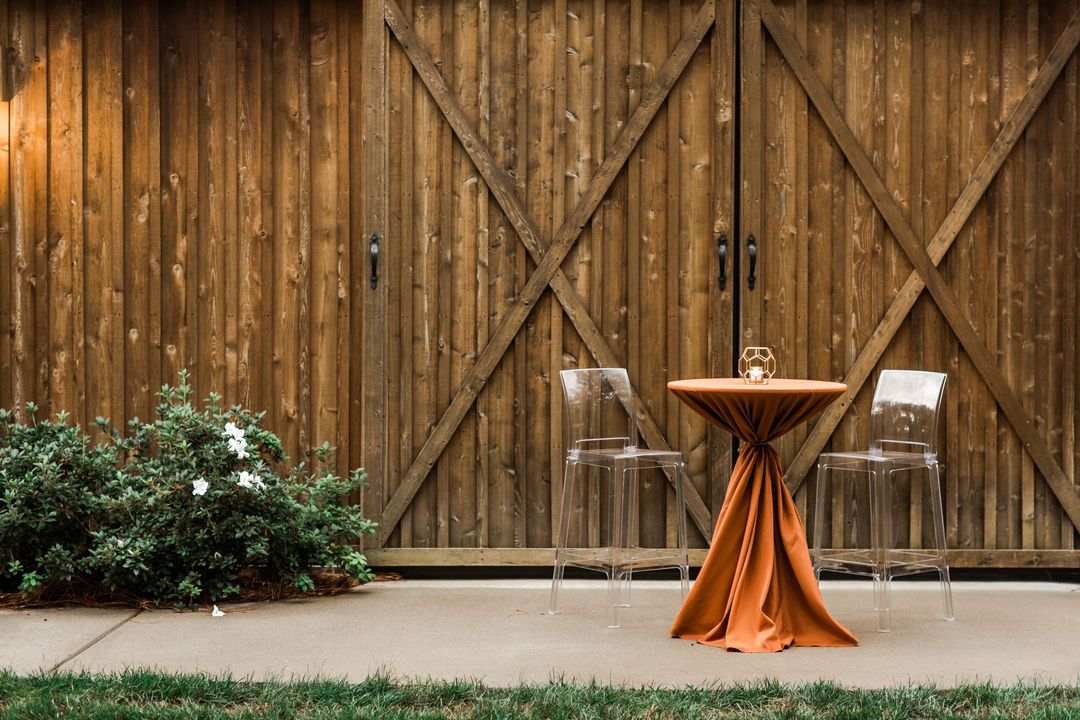 Planners: Southern Honey Events & Erin Lynn Events
Photographer: Nyk & Cali
Florals: Amy & I Designs & Larson Floral Co.
Lighting: Nashville Event Lighting
Signs: White Ink Calligraphy
Ready to plan your wedding at Saddle Woods Farm? Contact our team at info@southerneventsonline.com for help recreating one of these luxe looks, or for guidance in creating your very own!
TAGS | Nashville Real Wedding, Saddlewood Farms, Style Shoot, classic southern wedding, nashville venue
FEATURED RENTALS | Acrylic Ghost Armchairs, White Eiffel Arm Chair, Etched Velvet Linens, Sequin Linens, Glass Charger with a Gold Rim, Alabaster China, Austin Gold Flatware, Colored Glassware, Pure Glassware, Davis Glass Cylinders, Nickel Grey Bench, Burnt Orange Poly Linens, Glass Charger with a Silver Rim, Onyx & Stone China, Hammered Flatware, Black Nova Linens, Regent Black Velvet Sofas, Belmont Charger, Onyx China, Cybil Glassware, Cameron Flatware.
---
10

Dec

Events and Style Shoots, Nashville Venues, On Trend, Southern Events Products, Trends and Inspiration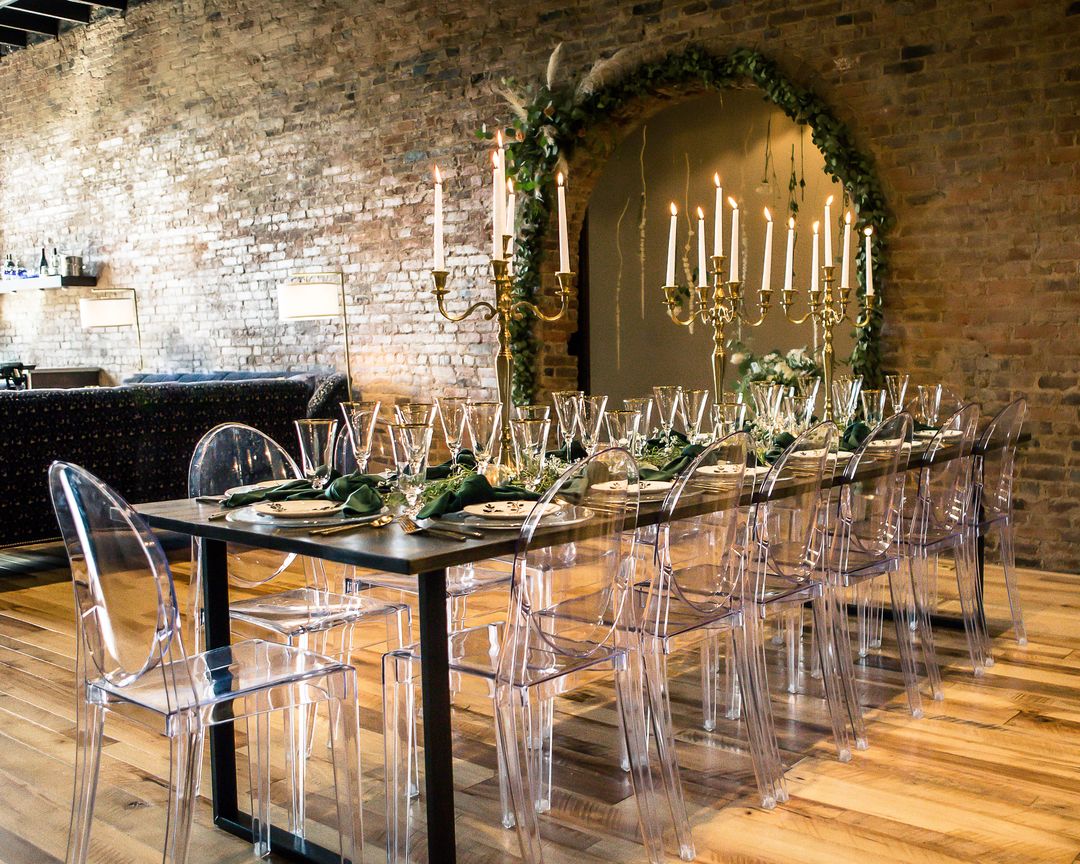 We love a good diner party and this emerald and gold styled shoot has us dreaming of luxe tablescapes for dinner parties and intimate weddings. Soiree on the Square in downtown Columbia, Tennessee was our host for the shoot and the perfect backdrop of cozy charm. Check out the details below, to get inspired for your own micro wedding reception or intimate dinner celebration!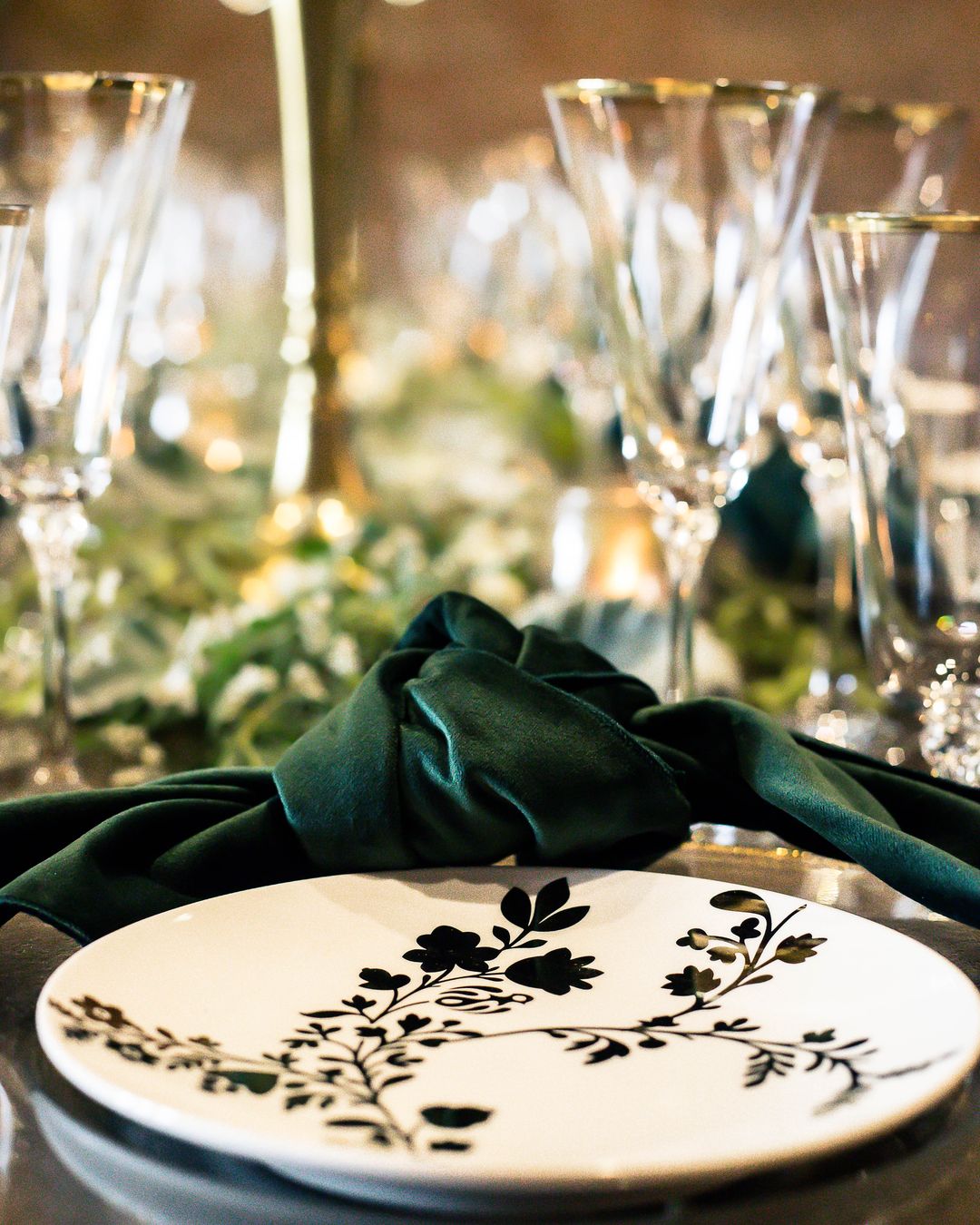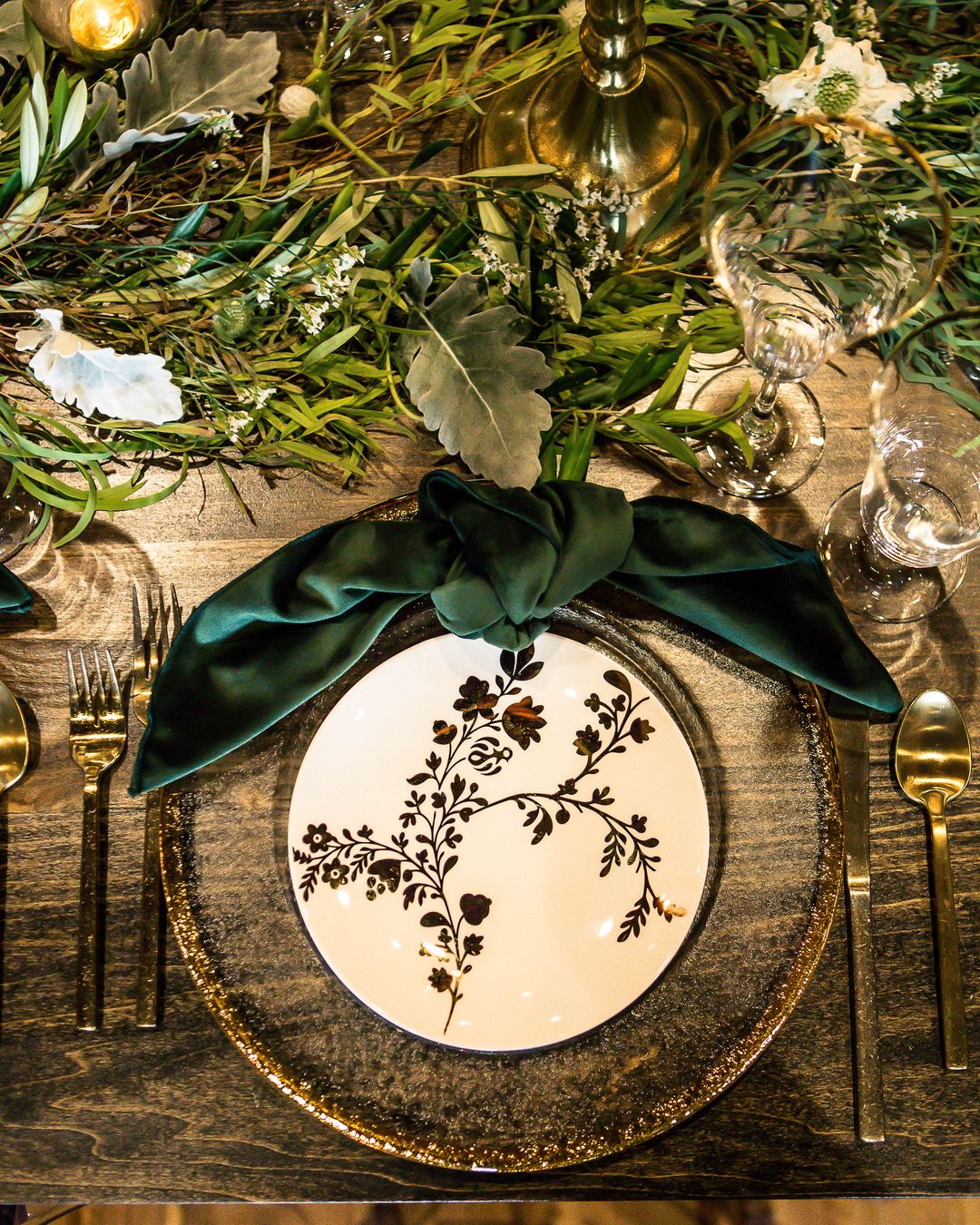 The Soiree on the Square is a gorgeous event space that mixes industrial architecture with contemporary furnishings. We contrasted the warm brick walls,  hardwood floors and industrial furniture with our modern
Acrylic Ghost Chairs
.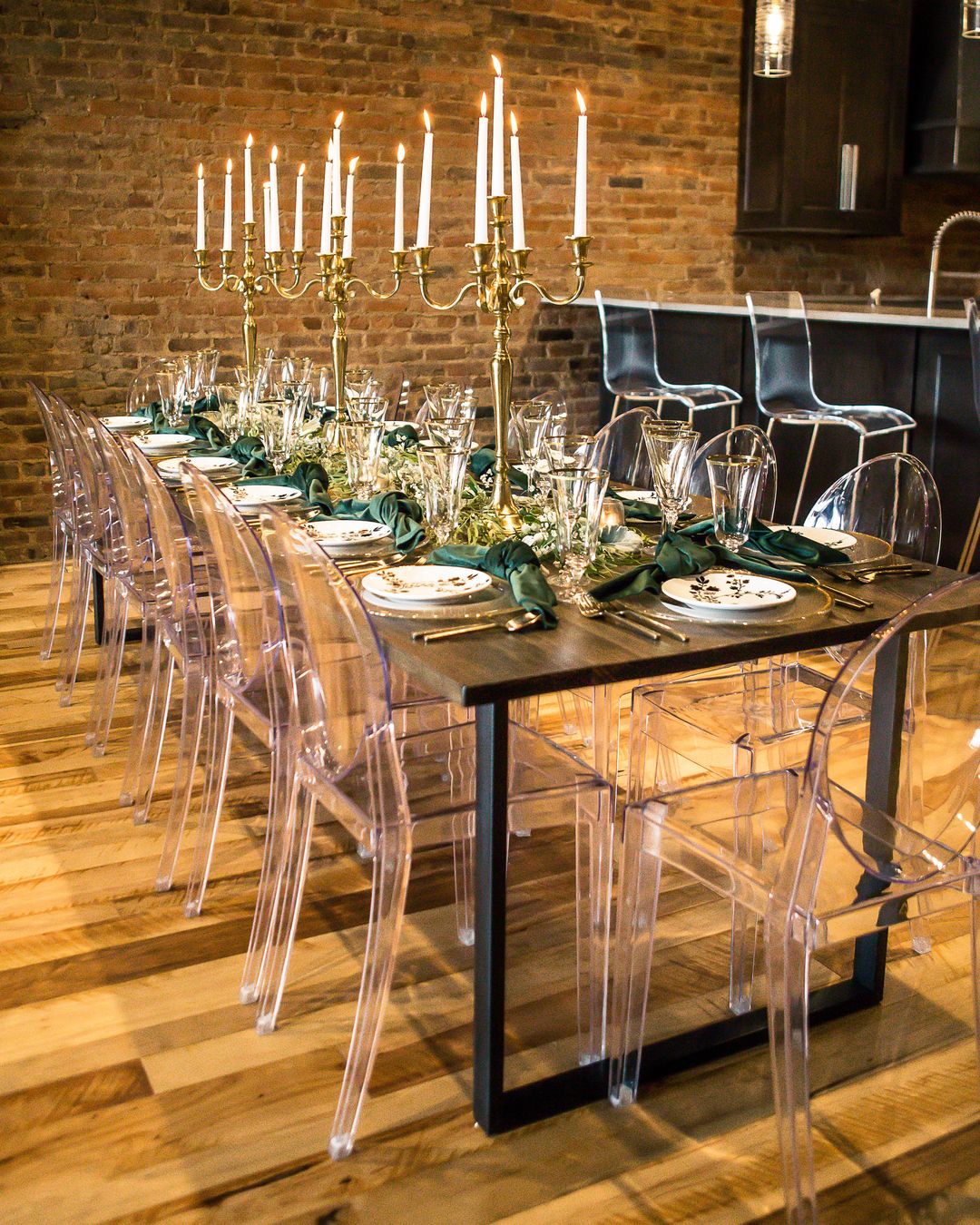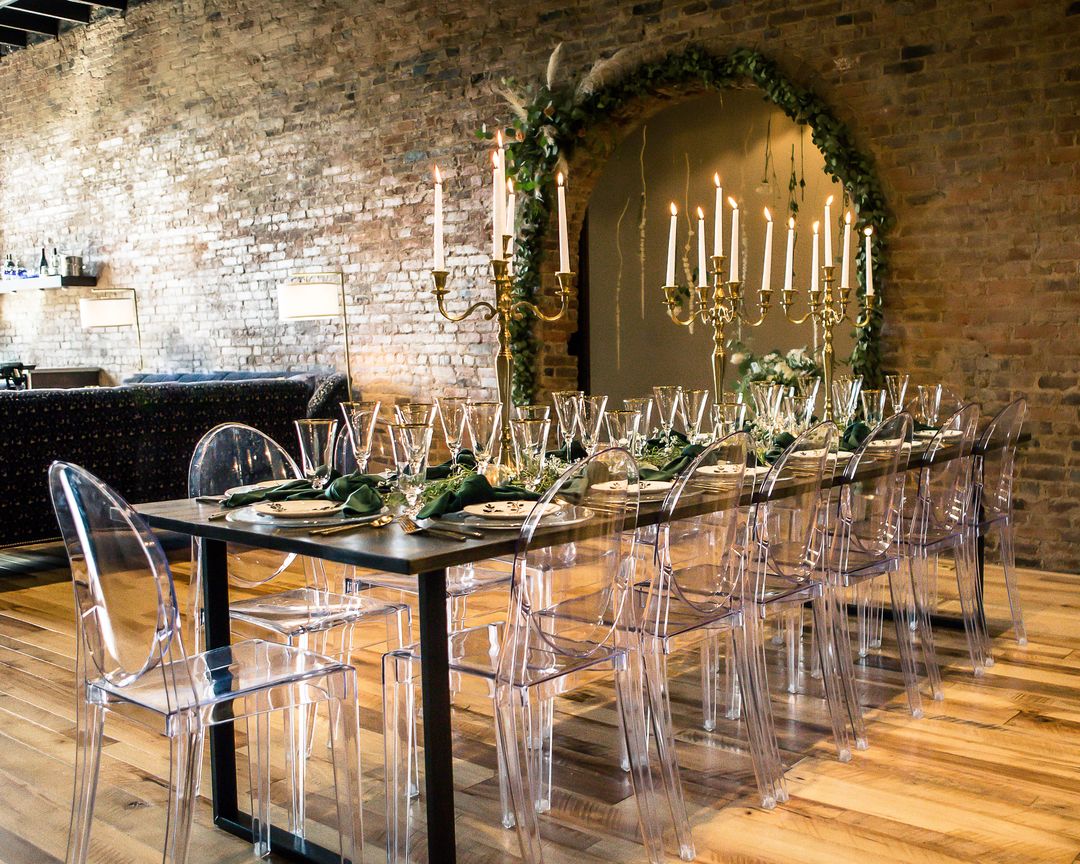 The centerpieces were simple but elegant, featuring greenery and tall gold candelabras – ideal for conversing across a table. Tall candles and votives were used throughout the space to create a romantic and intimate ambiance.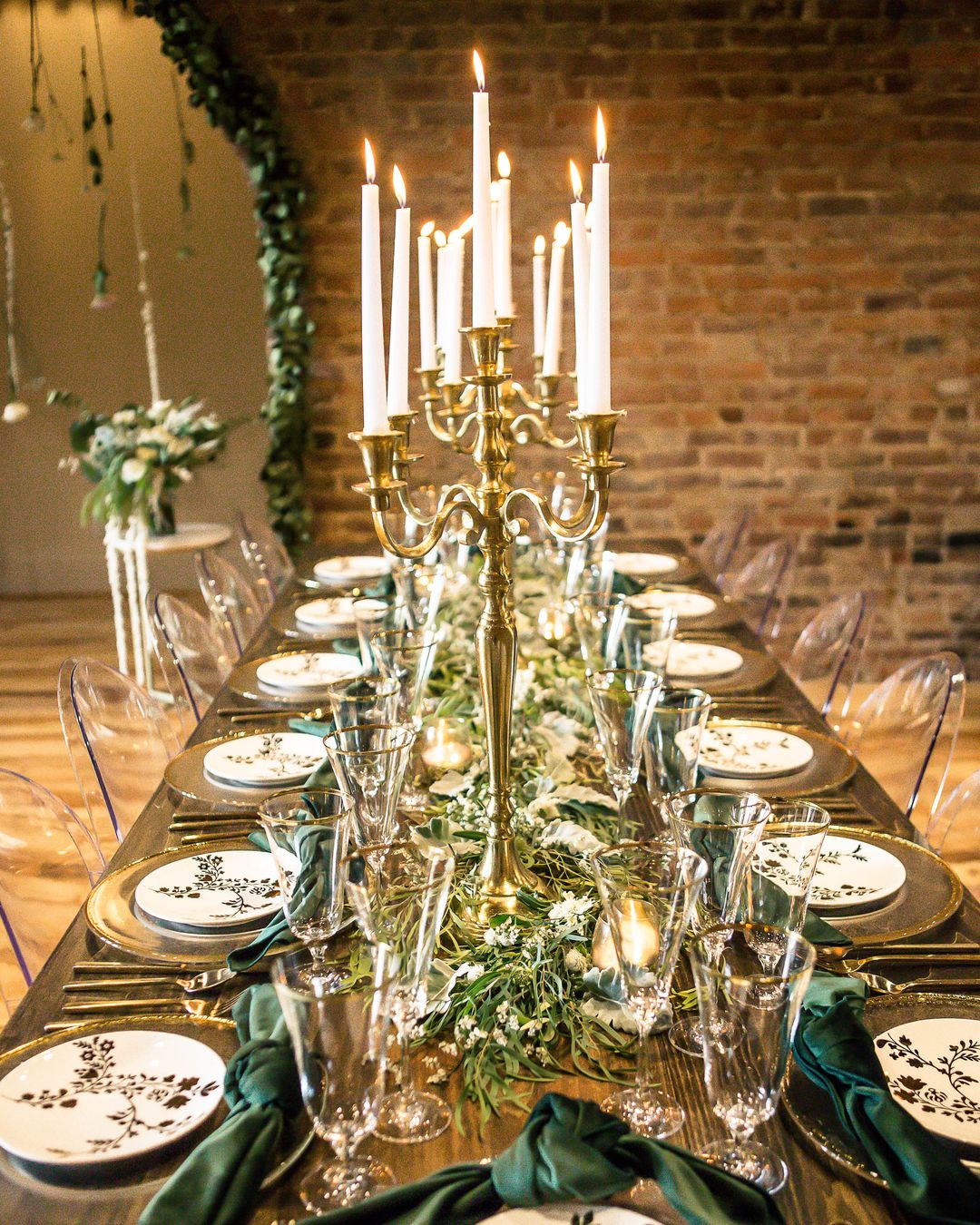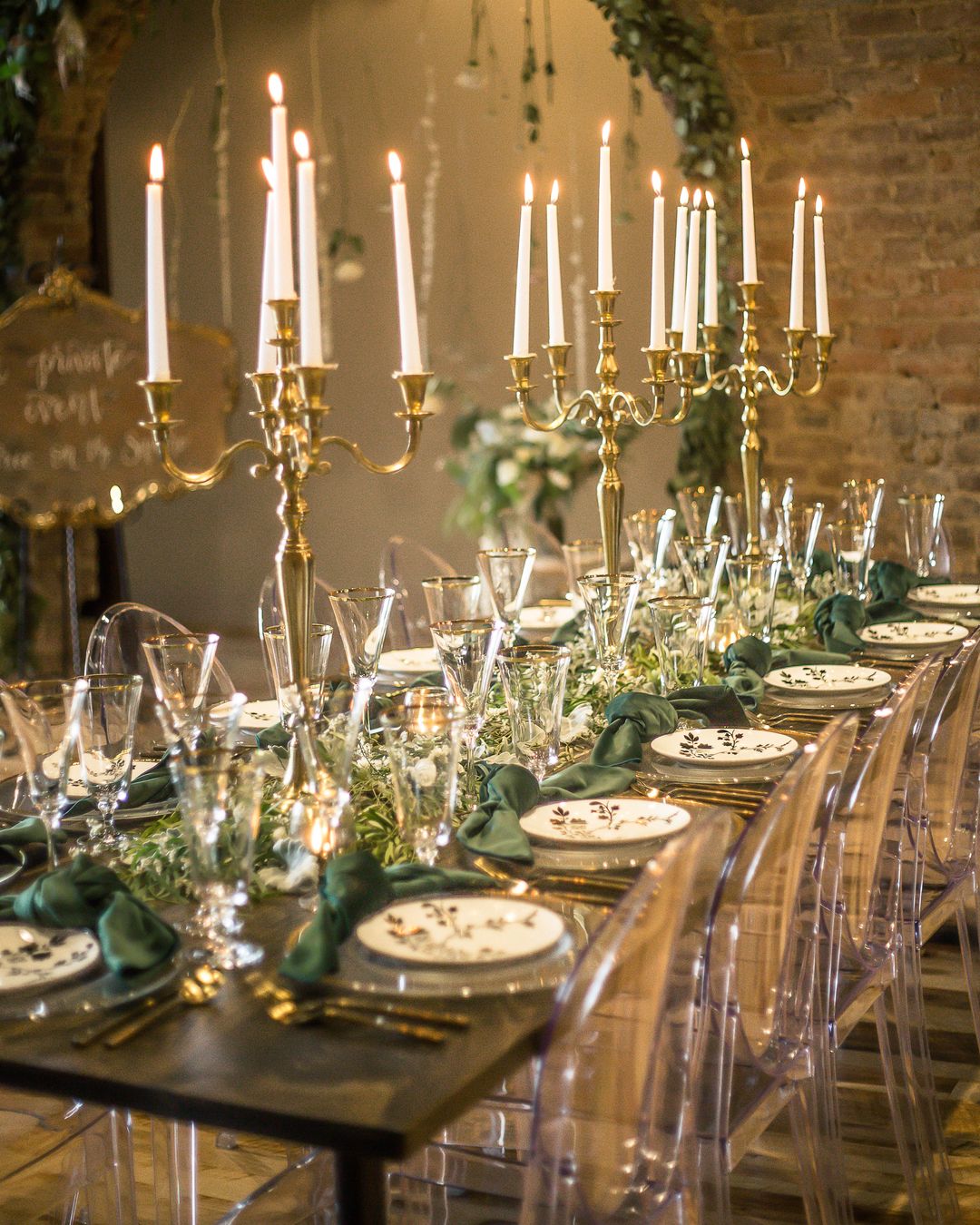 Other decorative elements include a lush garland to frame the entryway to the reception space. Eucalyptus, pampas grass and roses add volume here. A gold-framed mirror featuring a handwritten message was placed on a wrought iron stand as a stylish way to welcome guests.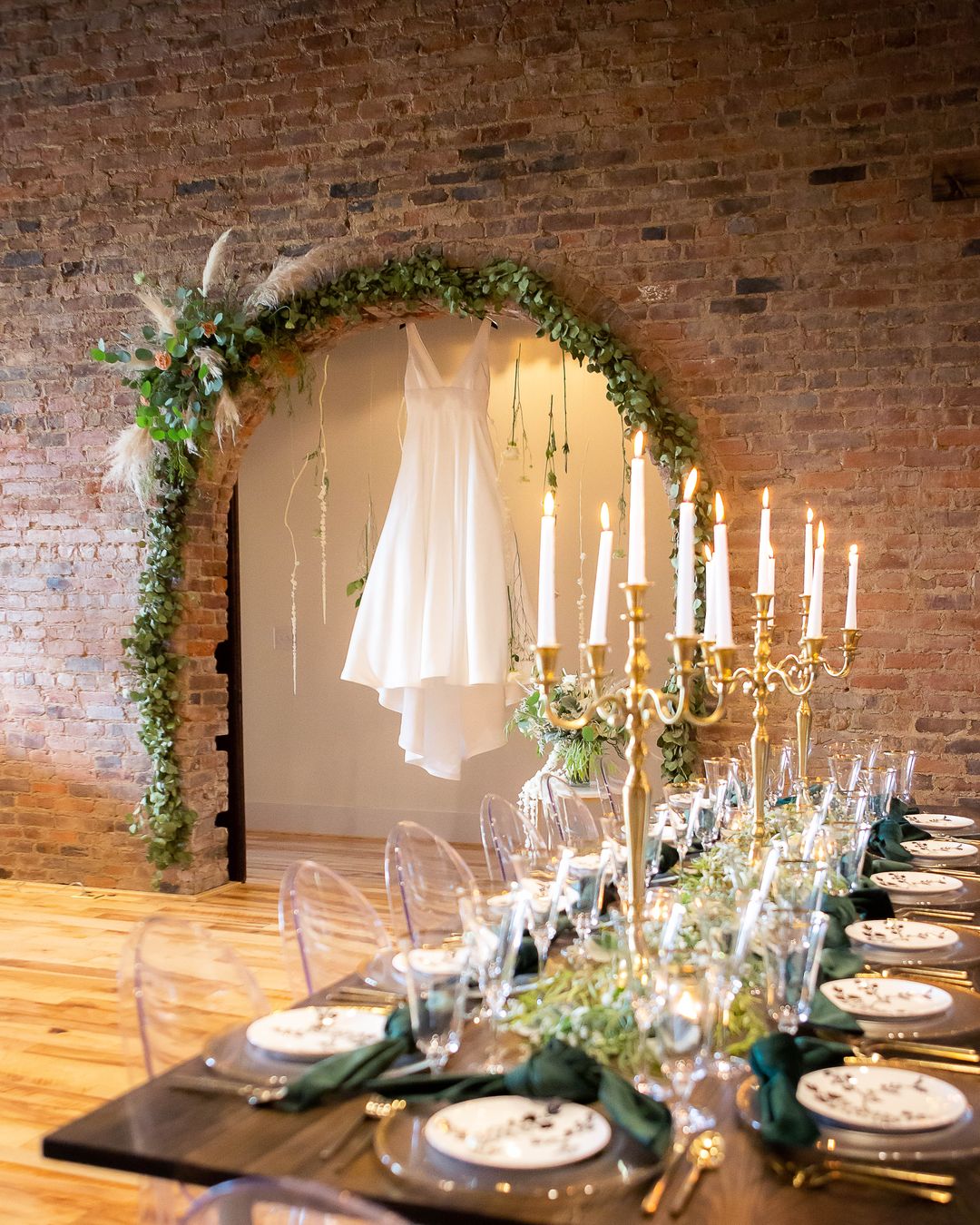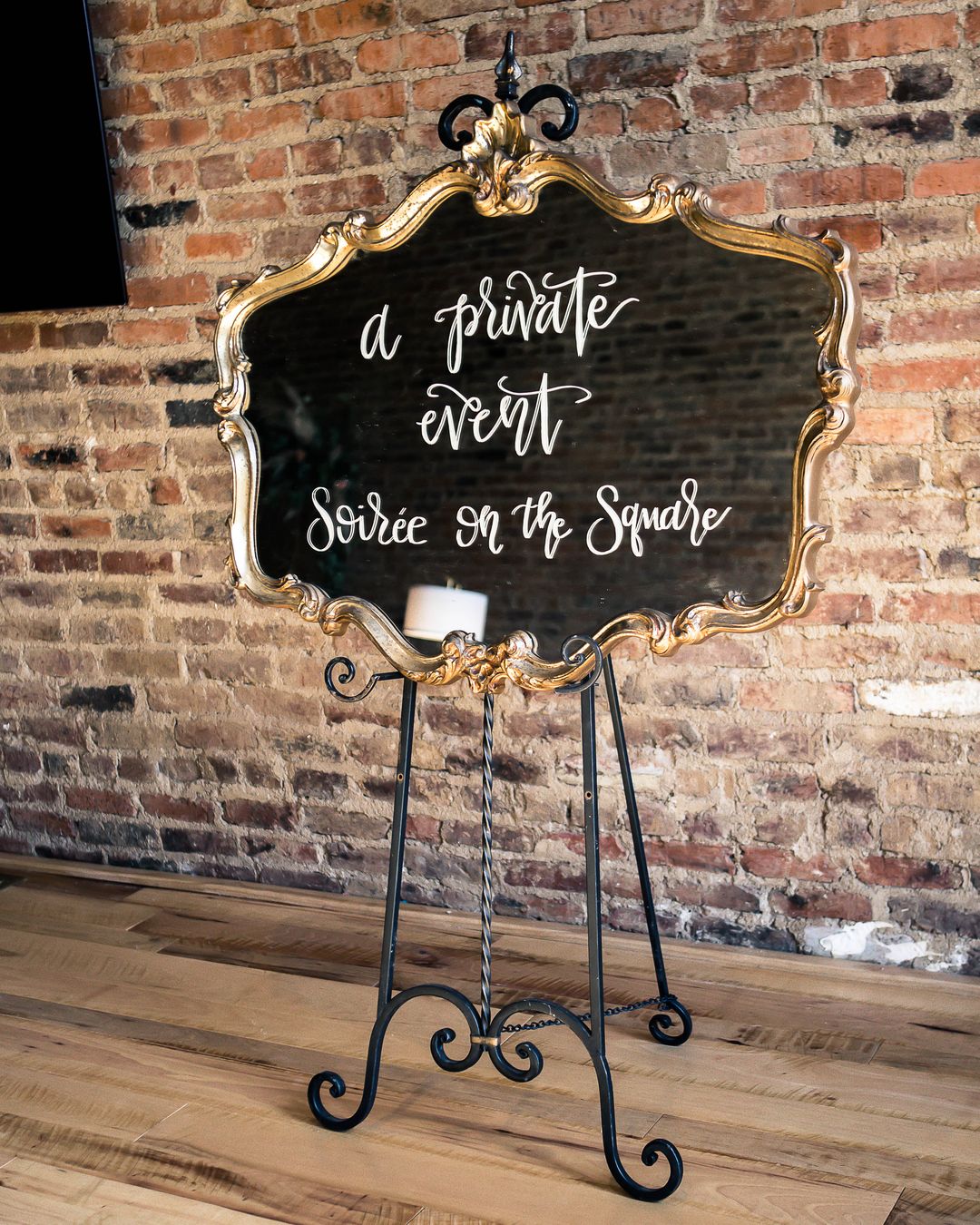 A special thank you to all of the amazing vendors who collaborated to make this stunning shoot possible!
TAGS | Nashville Event Venue, On Trend, Style Shoot, event inspiration, gold and emerald, gold event rentals, luxe event design, luxe event rentals, modern events, nashville event vendors, nashville venue
FEATURED RENTALS | Velvet Magnolia Green Linens, Glass Charger with Gold Rim, Vera Floral Desset Plate, Austin Gold Flatware, Audrey Gold Rim Goblet, Audrey Gold Rim Wine Glass
---
22

Oct

Events and Style Shoots, On Trend, Southern Events Products, Trends and Inspiration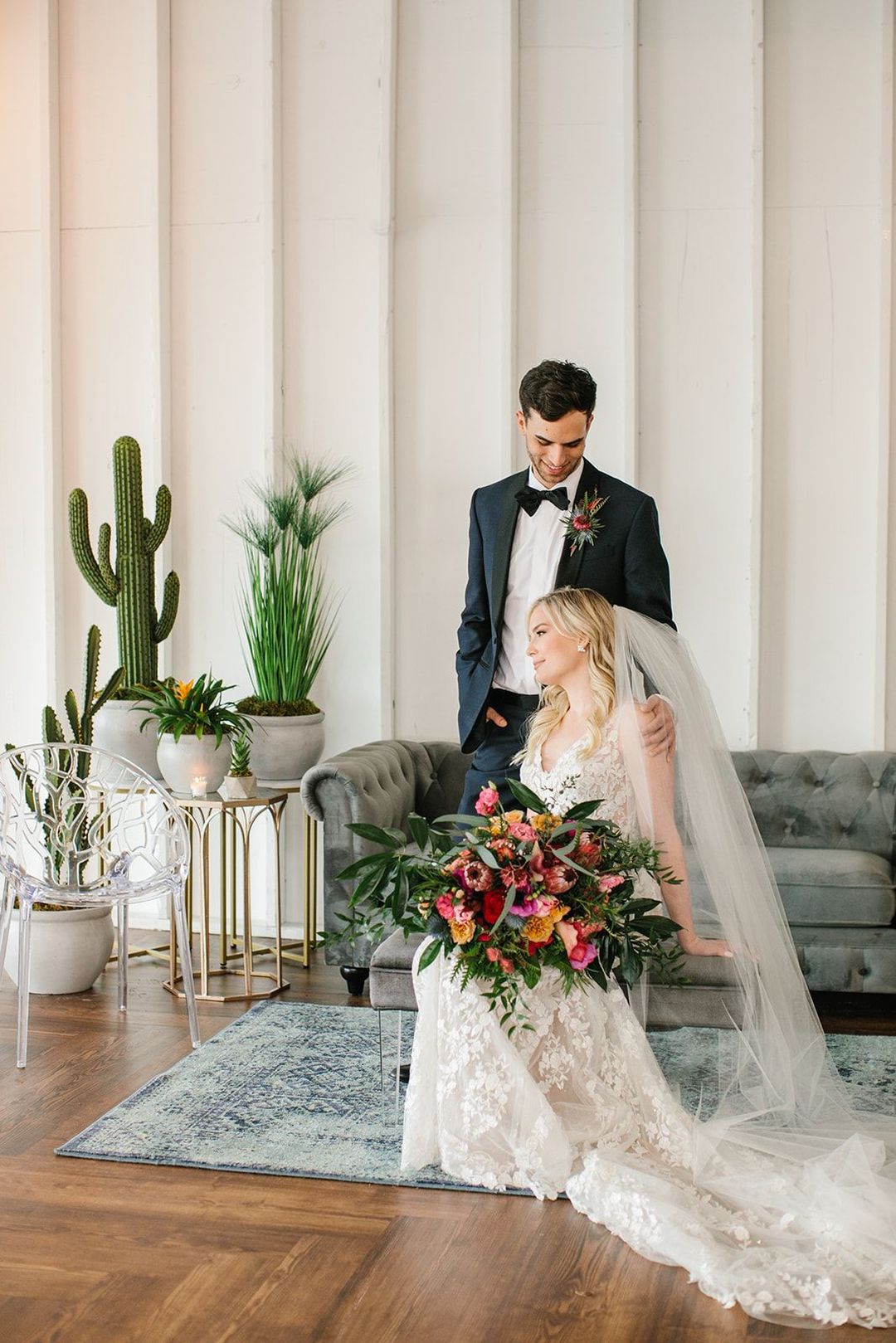 If you're looking for a bright and chic look for your upcoming wedding, look no further! Earlier this year our team at Southern Events collaborated with other local vendors for a fresh and fun desert bloom themed style shoot at 14Tenn in Nashville, Tennessee. Enjoy the breathtaking image by Gray Kammera Photography as we show off some of our featured rentals!
For the intimate indoor reception, we opted to use our modern Acrylic Ghost Armless Chairs. Meanwhile, our Davis Glass Cylinders with white pillar candles lined the aisle way, extending the airy look and creating a warm ambiance. Of course, the floral backdrop created by SS T Villager Designs stole the show! Their bright whimsical florals took this reception set up to another level, with lush greenery and bold colors.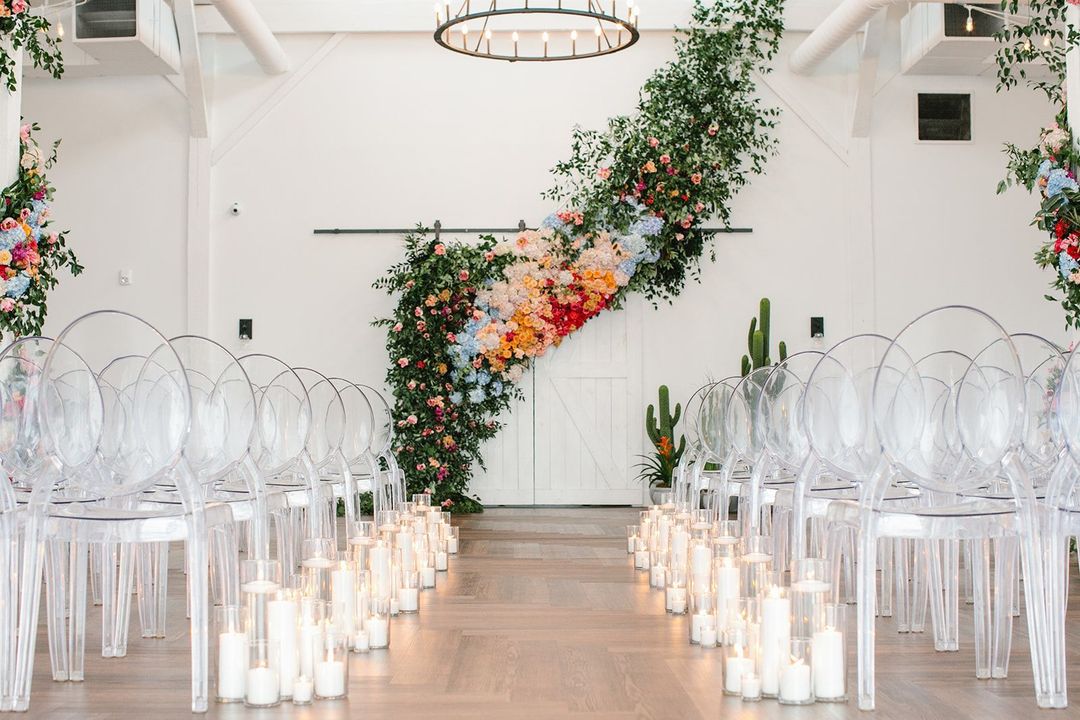 Shifting to the reception, we featured more of our popular acrylic furniture. This time our Acrylic Carrigan Side Chair. A mix of contemporary and industrial/rustic furniture makes this set-up stylish yet inviting.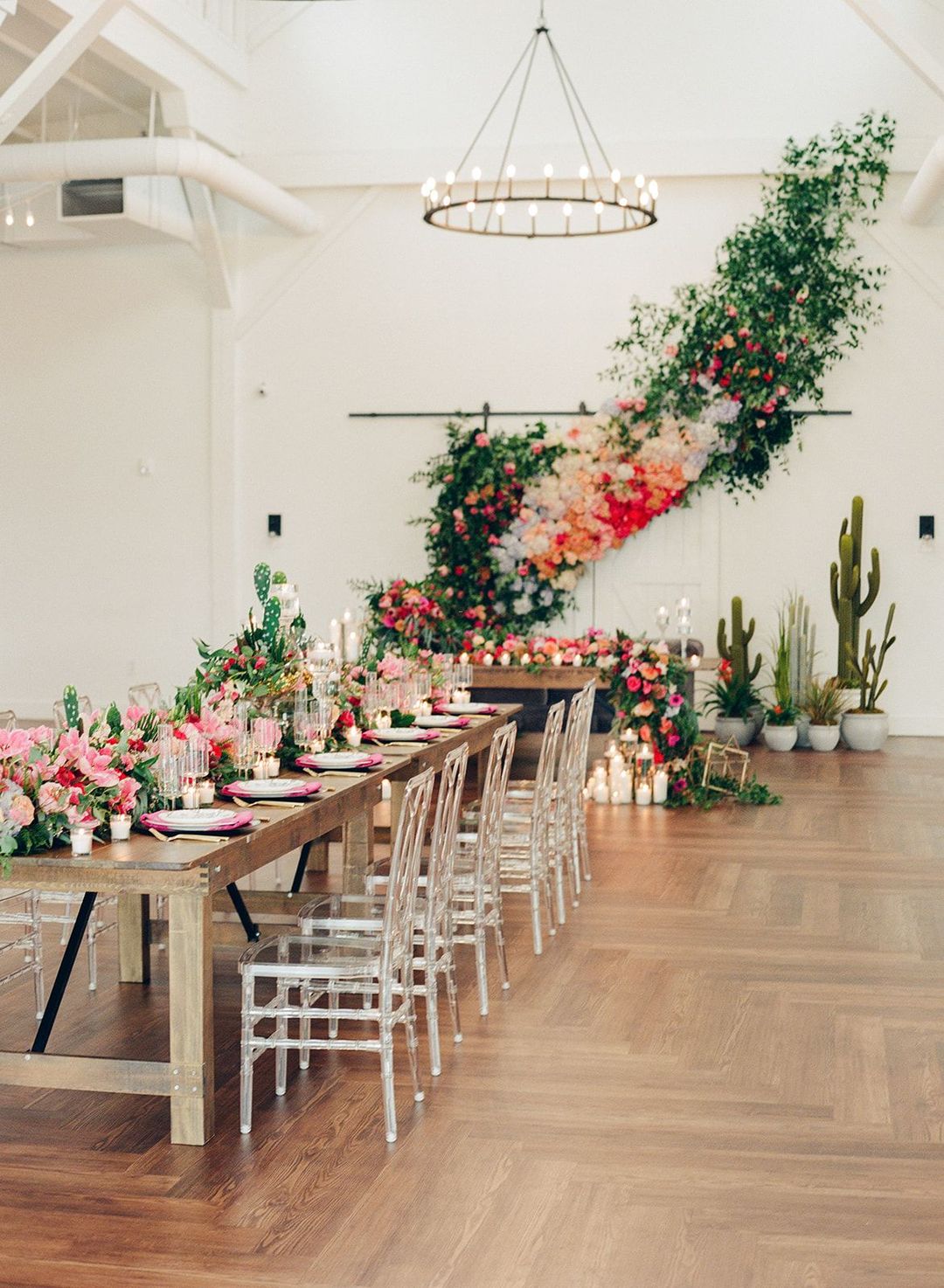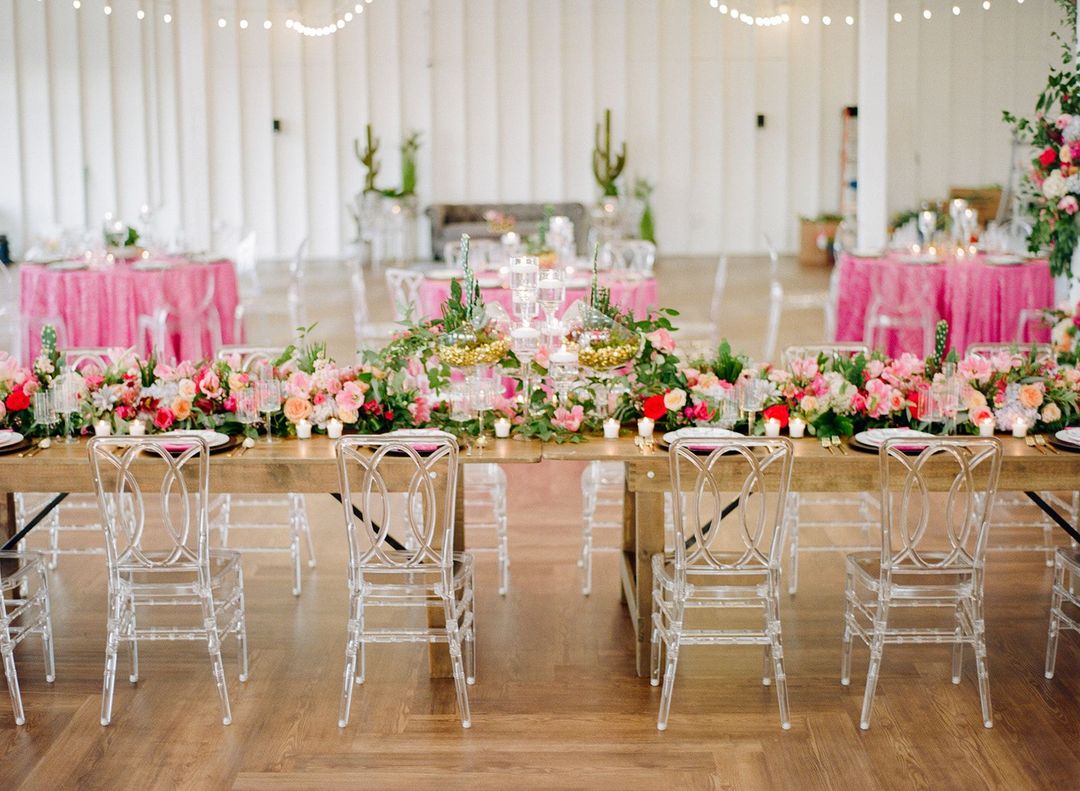 On the long dinner tables, we created place settings using our Coronado China, Athena China, Faux Wood Round Chargers, and Austin Flatware. Our Fuchsia Etched Velvet Napkins brought a POP of color that complimented the bright floral centerpieces. For drinks, we selected our classically elegant Cybil Glassware.
Also, note the beautiful calligraphy escort cards by Fanciful Ink!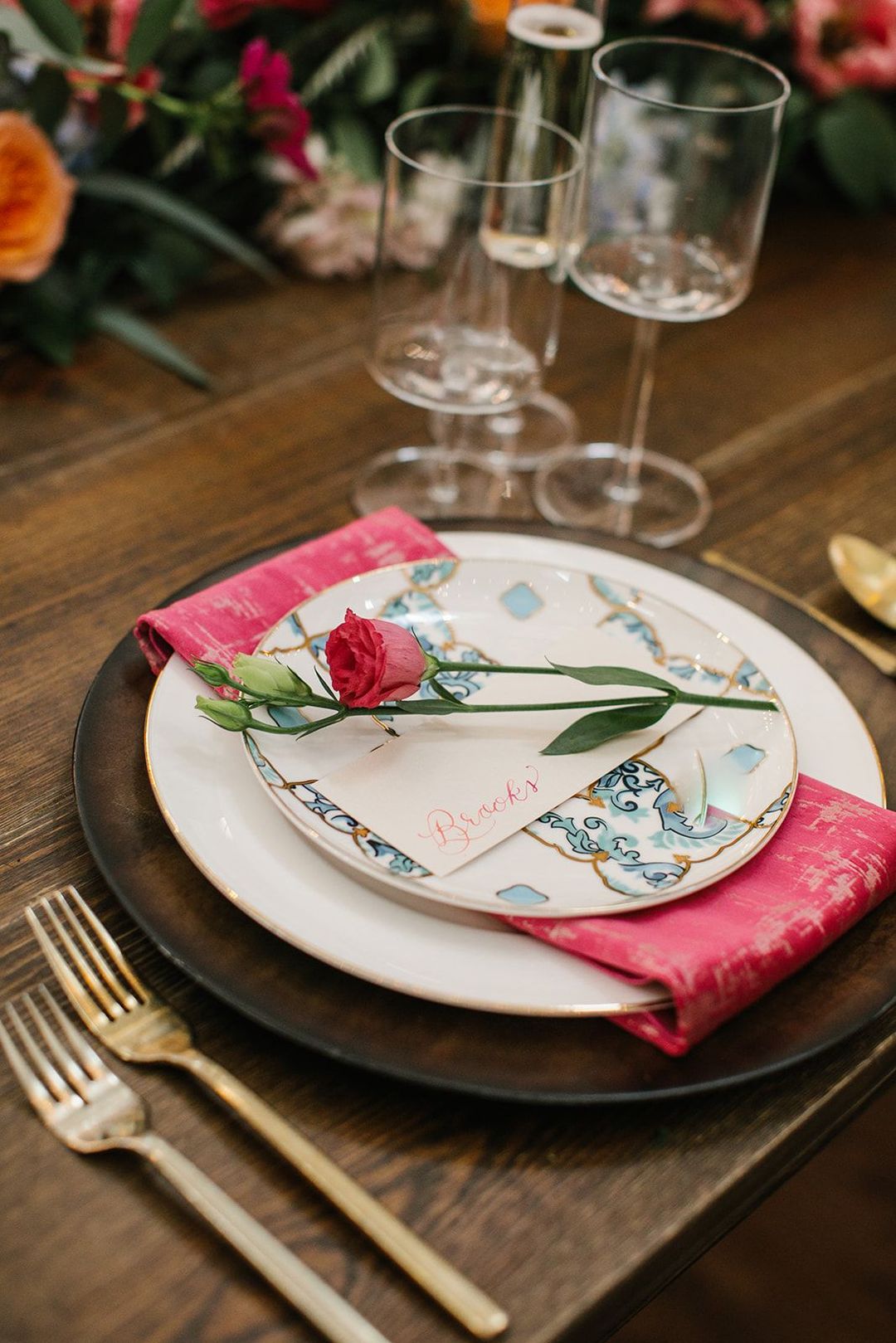 When styling the bride and groom's table, we always like a little extra drama. The bold florals dripped all the way to the floor where they met our Gold Metal Intersect Cube and Davis Glass Cylinders, for a warm and luxe look.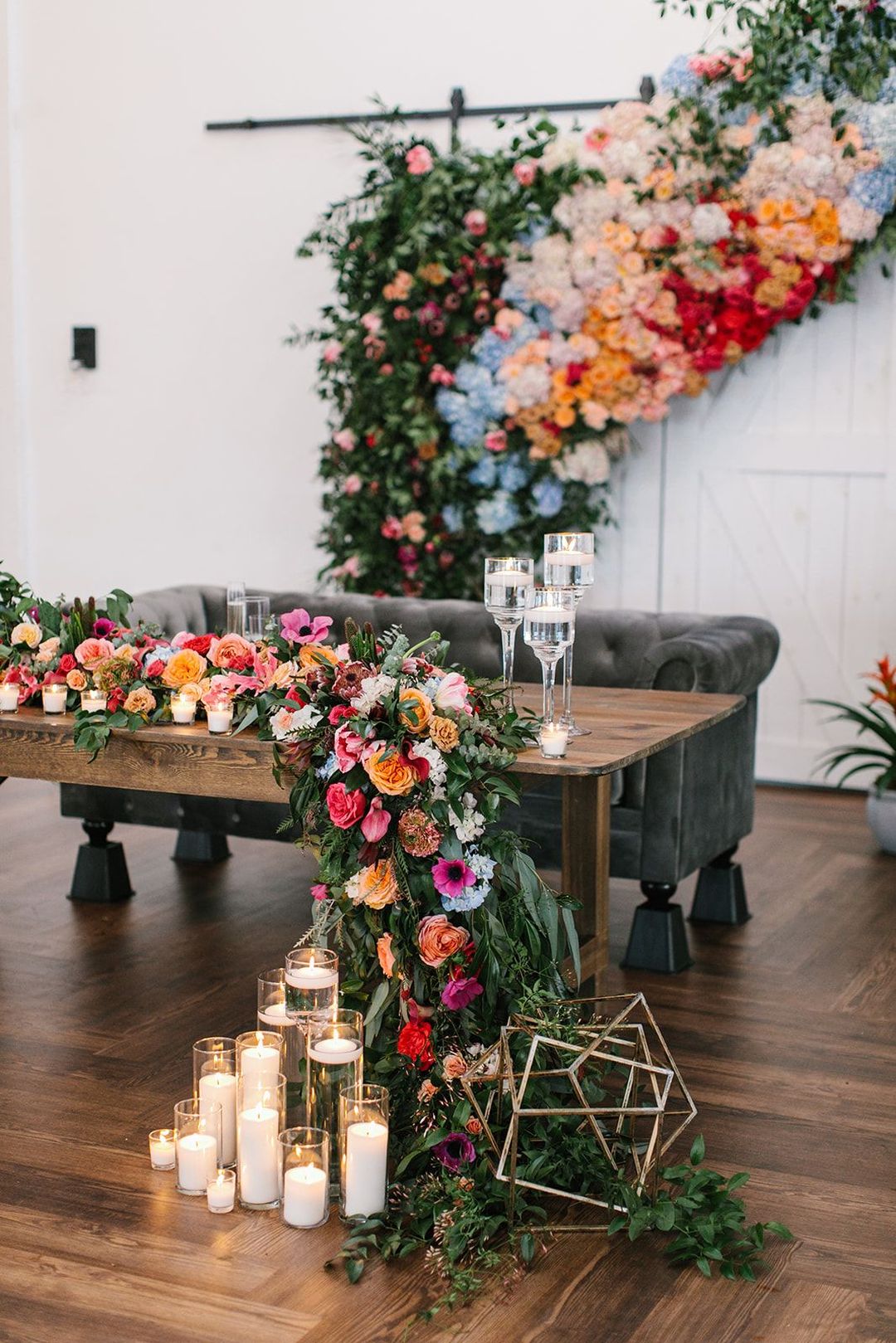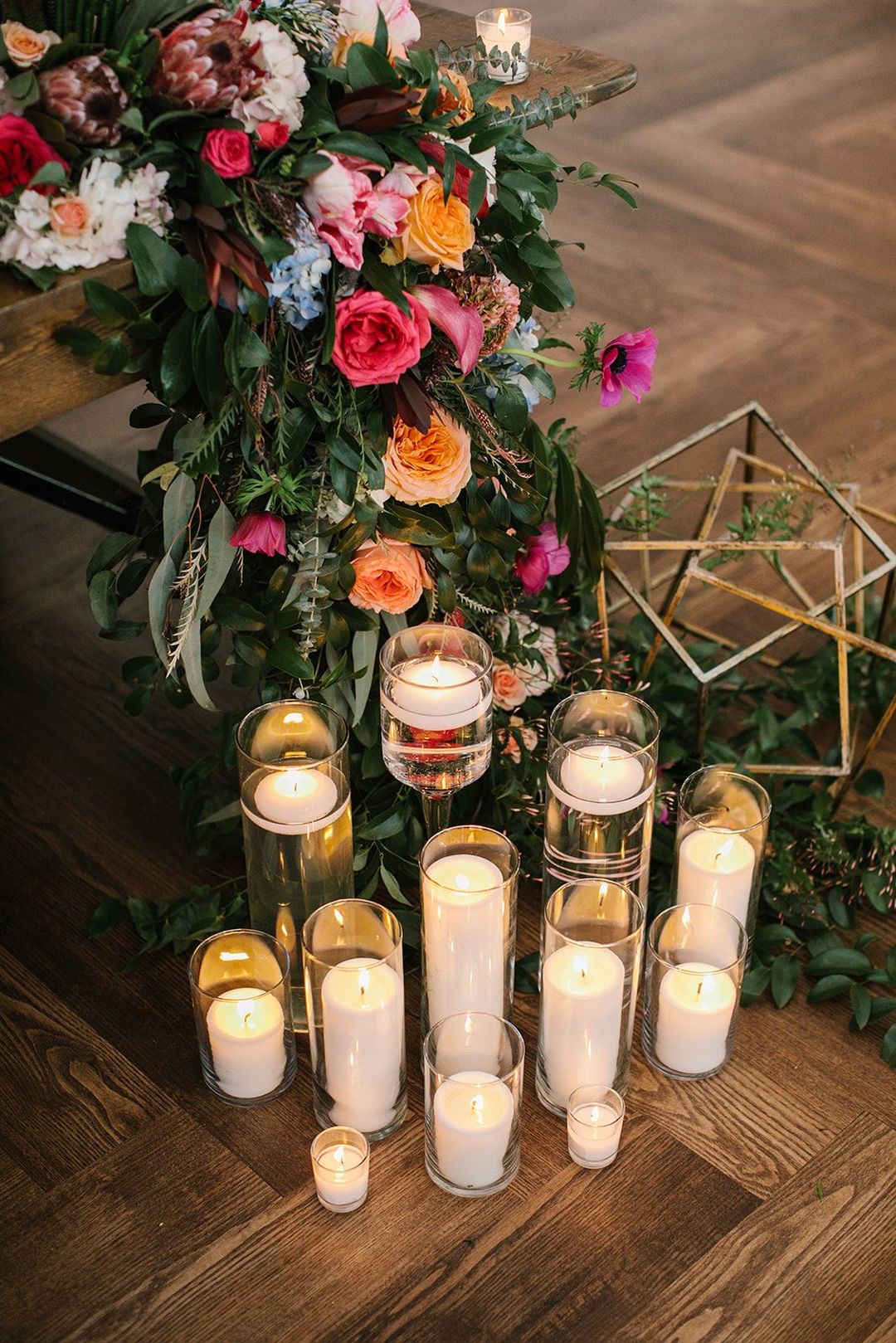 In addition to long dinner tables, we also used round tables. For these, we selected our stunning Fuchsia Etched Velvet Linens. A mix of our acrylic chairs were featured, for that popular mix and match vibe.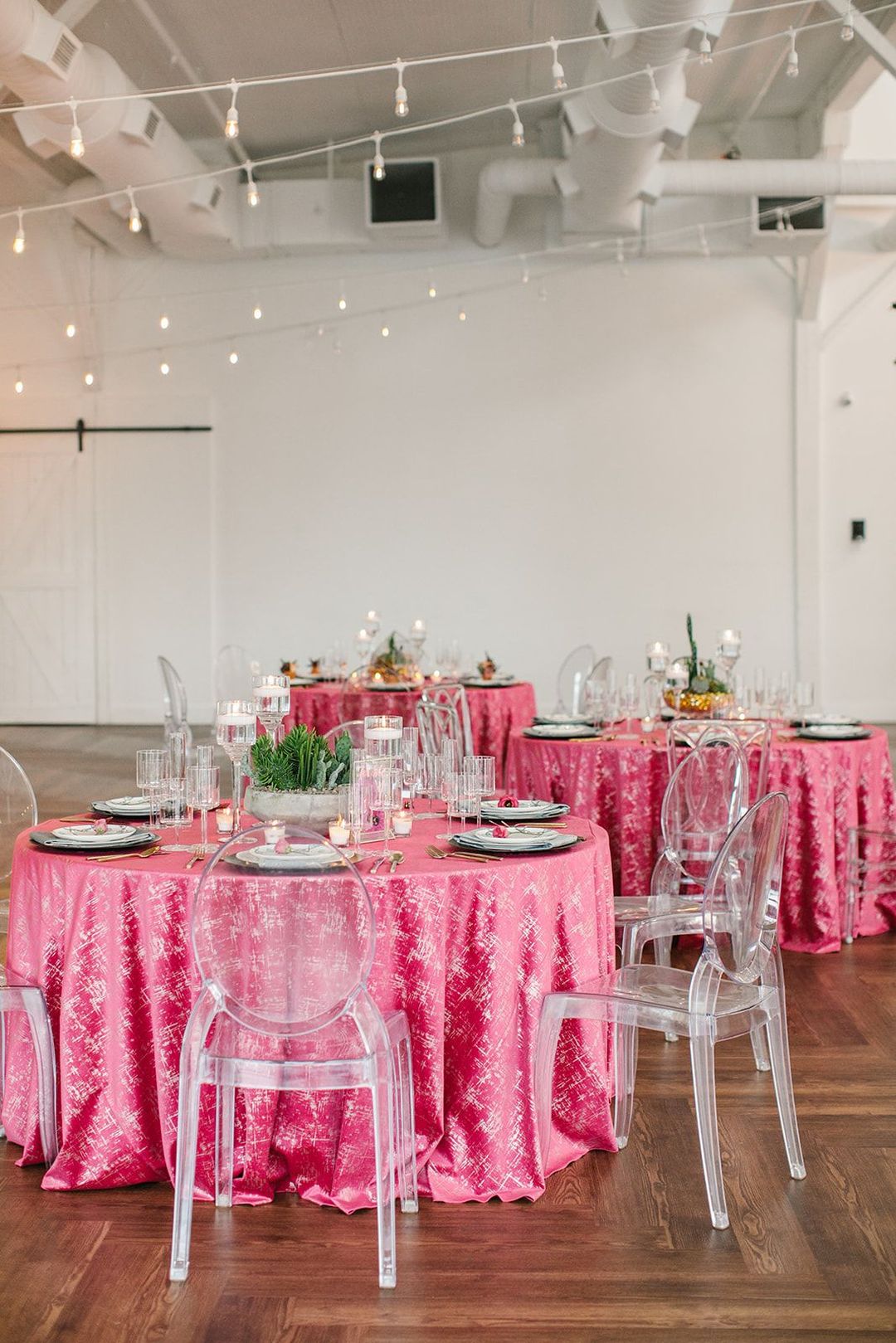 While the place setting were identical to those on the long dinner tables, we switched out the napkins. Our London Fog Etched Velvet Napkins provided a much-needed neutral contrast to the otherwise bold table. Our favorite element? The super cute potted plant wedding favors/place settings!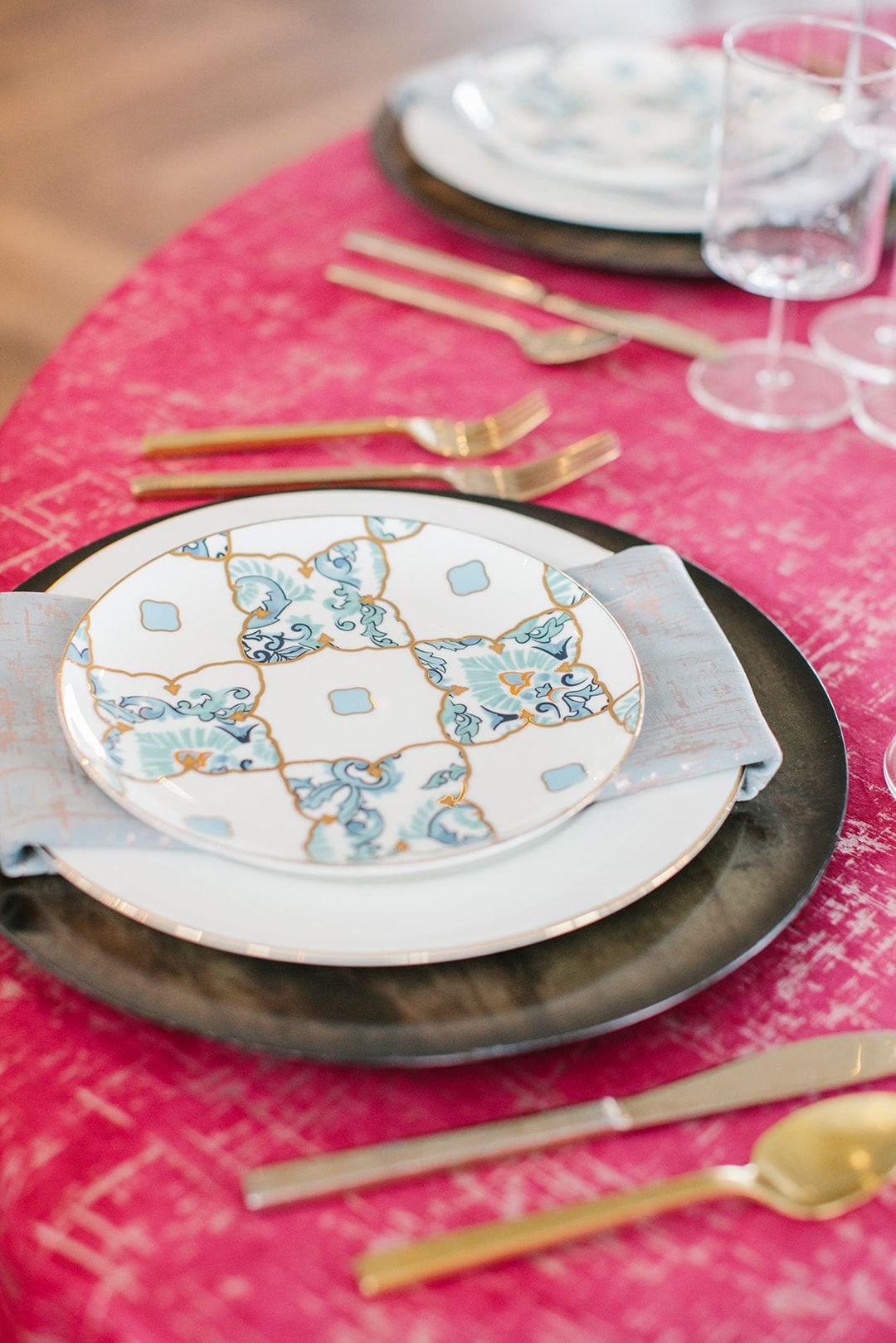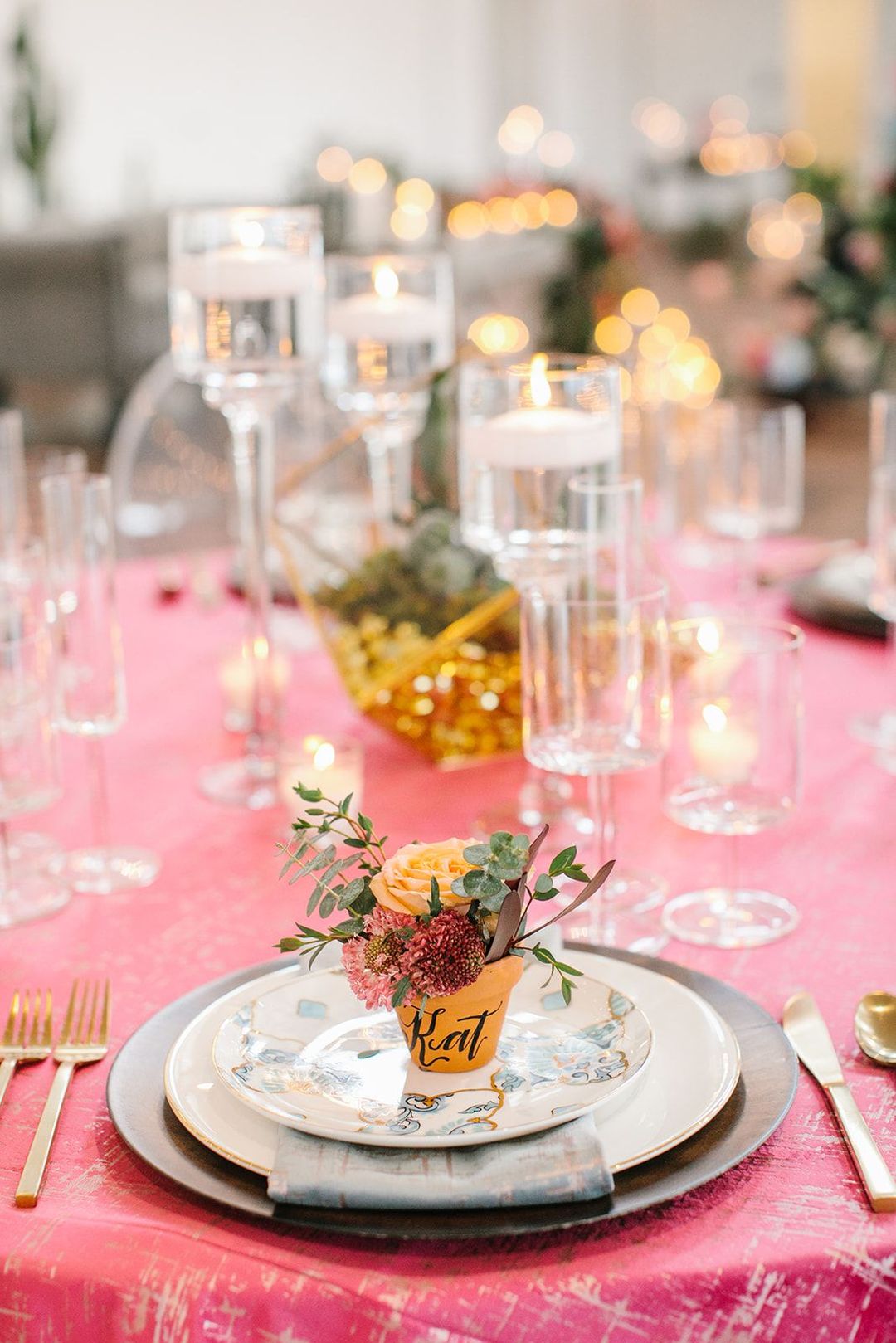 Lounge areas are a must-have for any wedding with a cocktail hour. This cozy lounge was created using our Nickel Grey Bench, Henley Grey Velvet Tufted Sofa, and Acrylic Fantasma Side Chairs.  Cheval Gold Miror Side Tables were decorated with lush plants for that chic desert vibe. Nearby, bistro tables were set up with our Ocean Blue Velvet Linens.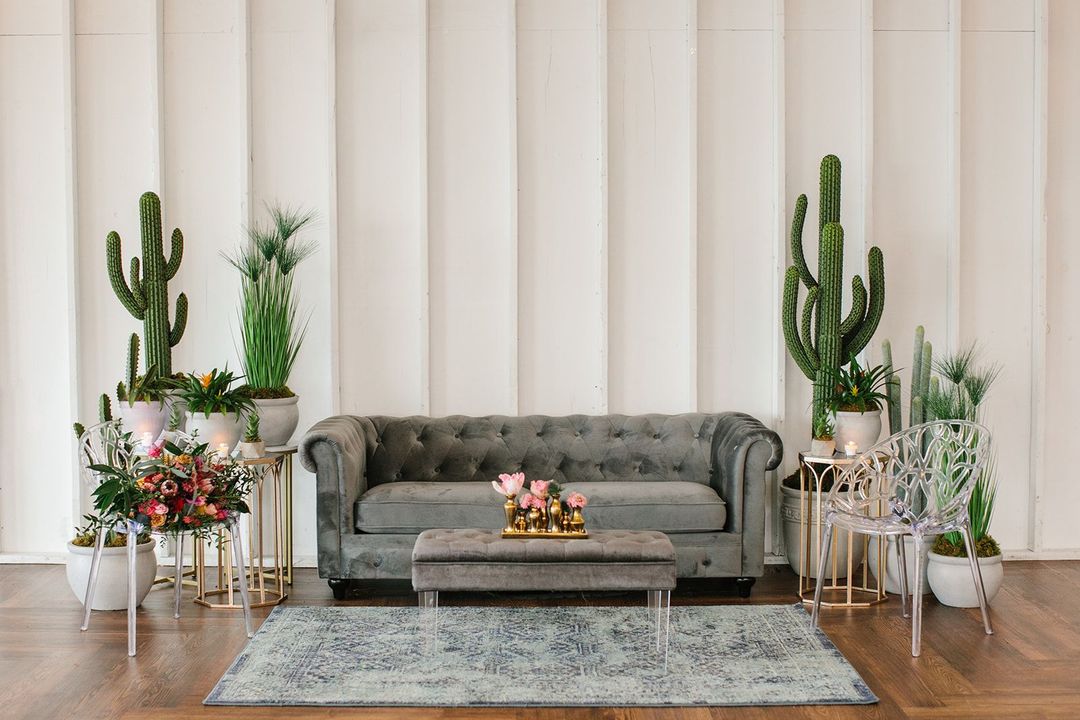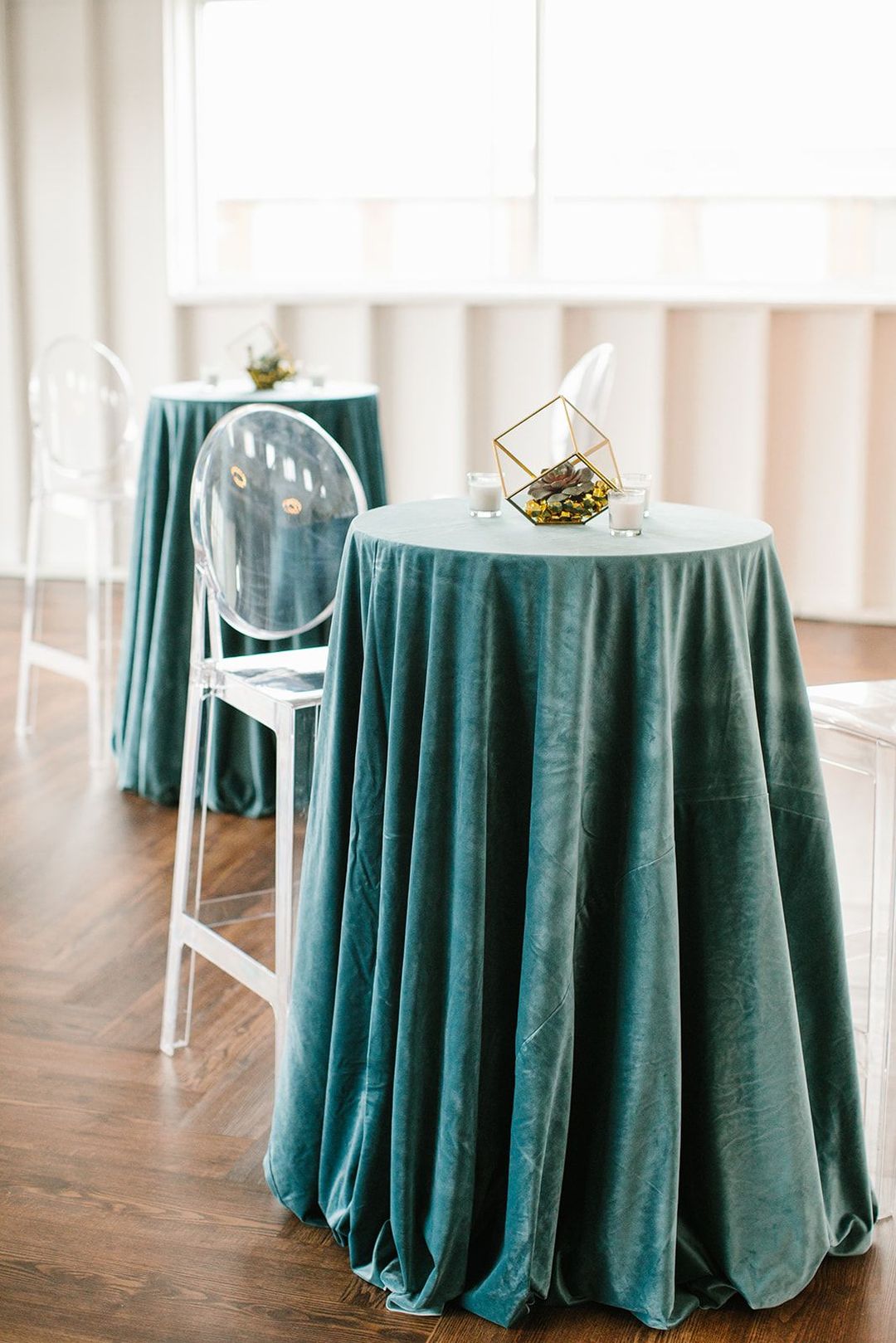 Other vendors:
Dress  Adorn Nashville
Suit The Black Tux
Want to features some of these gorgeous modern rentals at your next event or for an upcoming Nashville wedding? Contact our team to secure your rentals today!
TAGS | 14Tenn Nashville, Bright & Colorful Rentals, Chic Modern Design, Colorful Wedding Decor, Style Shoot, desert bloom style shoot, modern event decor
FEATURED RENTALS | Nickel Grey Bench, Henley Grey Velvet Tufted Sofa, Acrylic Fantasma Side Chair, Cheval Gold Miror Side Tables, Coronado China, Athena China, Faux Wood Round Charger, bistro tables, ocean blue velvet linens, Cybil Glassware, Austin Flatware, Acrylic Carrigan Chair, Acrylic Armless Ghost Chair,
---
31

Jan

Events and Style Shoots, Southern Events Products, Trends and Inspiration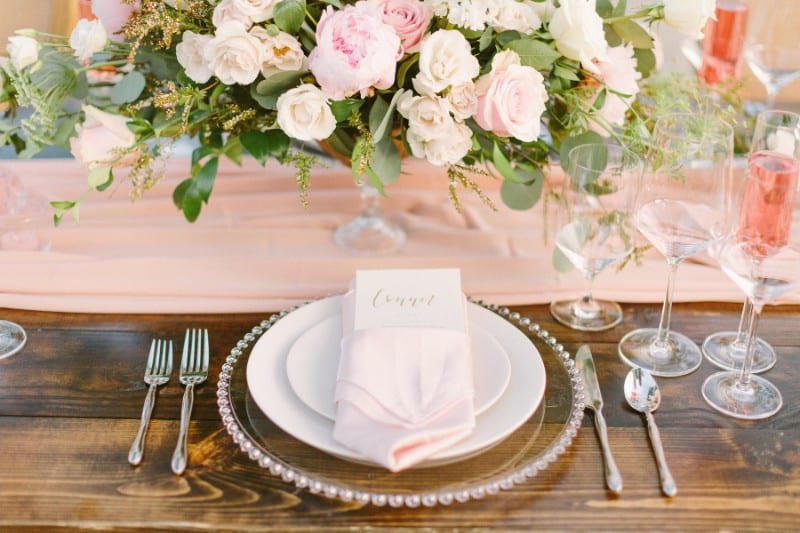 Whether celebrating a Southern wedding or a black tie gala, romantic textures and elegant design are simply timeless. With lush velvet fabric and a delicate color palette, our latest Parisian Romance inspired styled shoot was a true delight. We worked with the awesome team from Events by Janie and Ravenswood Mansion to style our distinct Nashville rentals into a love and lace-inspired look.
The scene was set with cameo blush velvet linens draped atop bistro tables – a romantic way to welcome guests to any Southern wedding. For the tablescape, our Bloom Chiffon Runner and Sophia Flatware  were paired with our Beaded Belmont Charger for a classic and feminine design (topped off with a dinner napkin folded into a rose!). Pure Glassware was set atop our Fruitwood Farm Table where our Adeline Dining Chairs completed the Parisian romance style inspiration. We can't wait to bring this to our couples in 2019!
Thank you Jannah Alexander Photography for capturing the beautiful photos.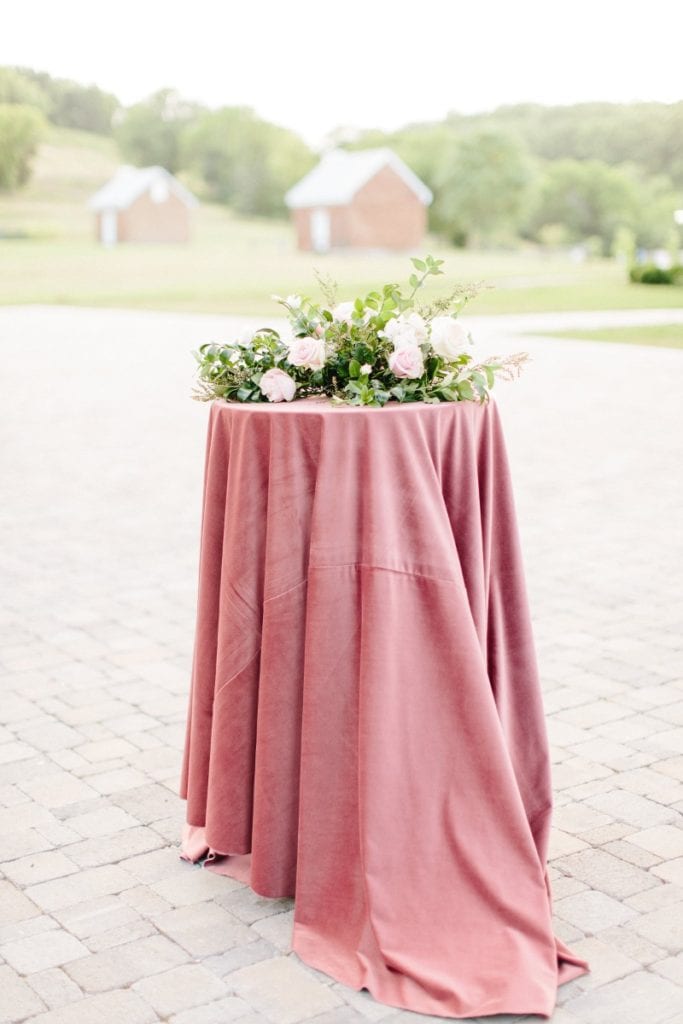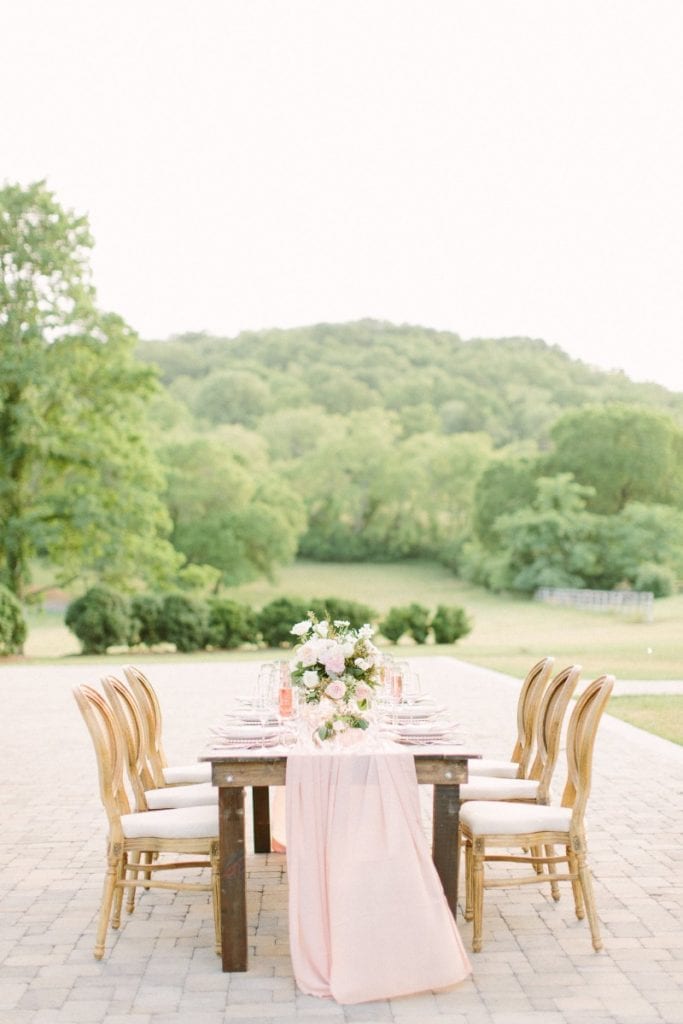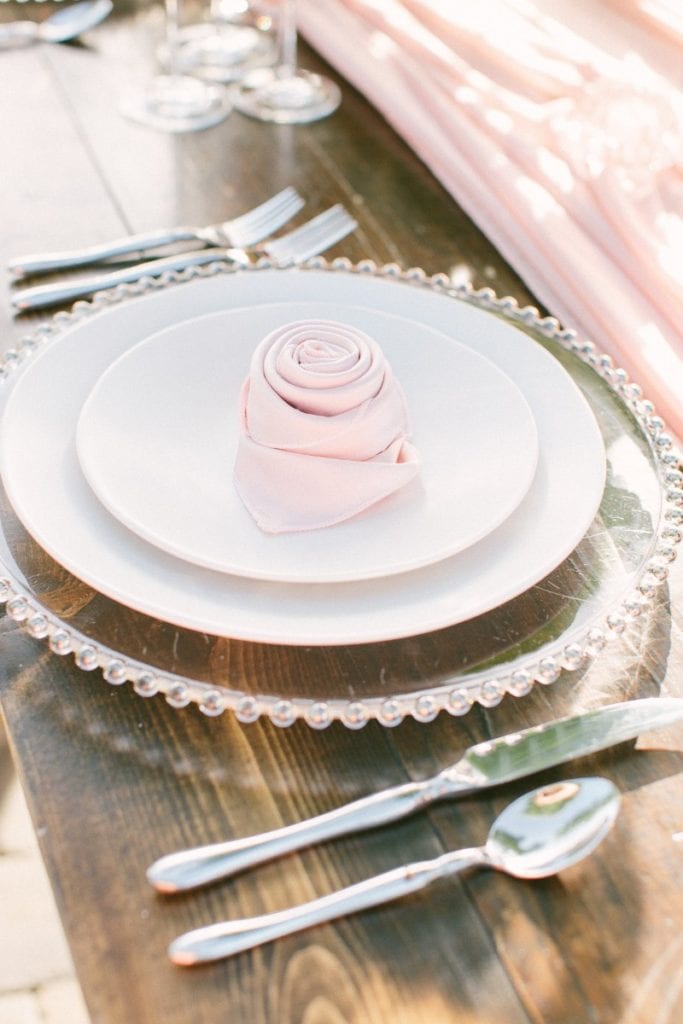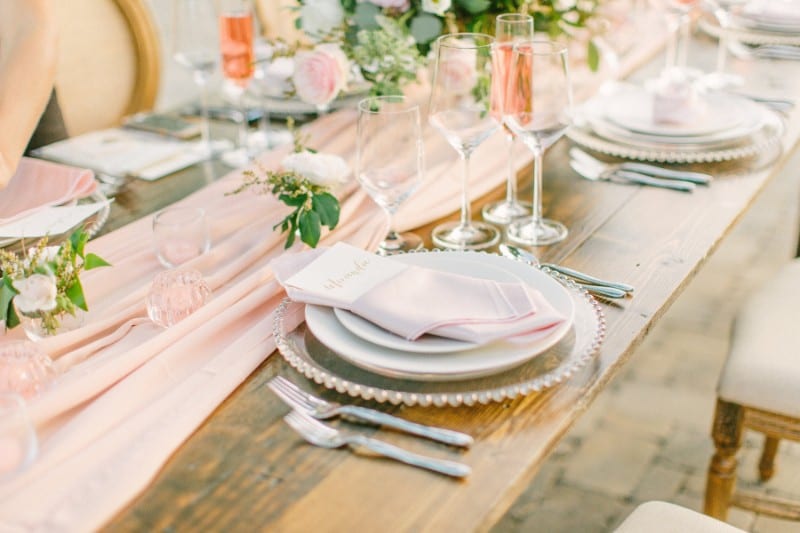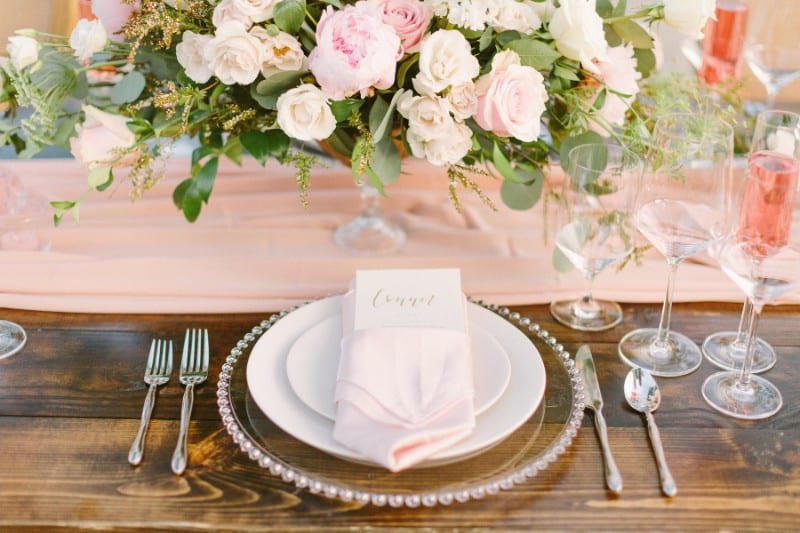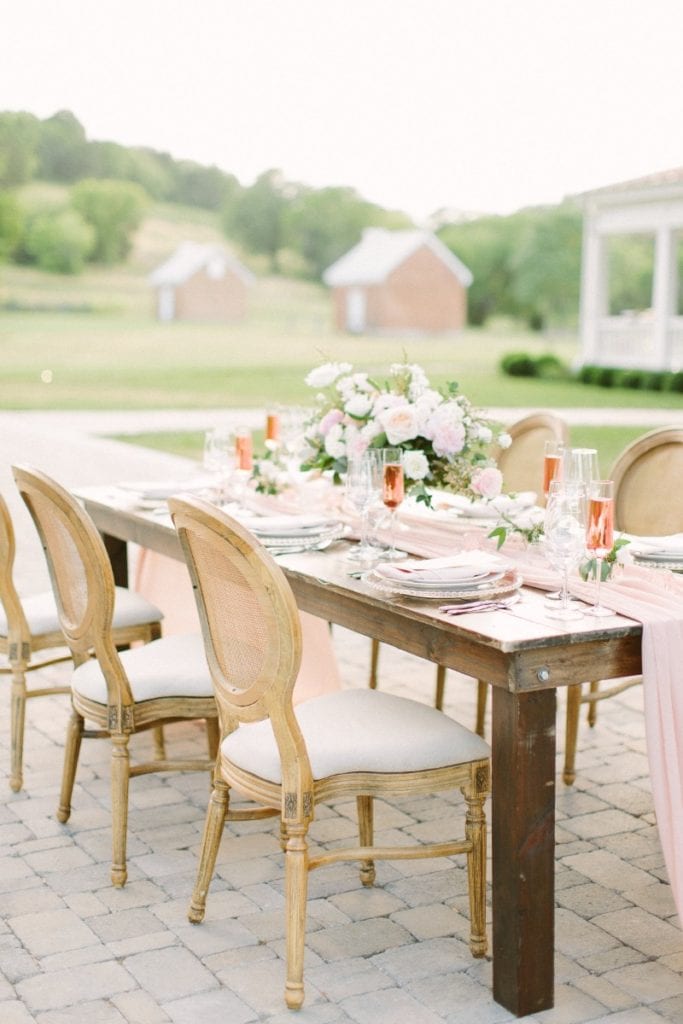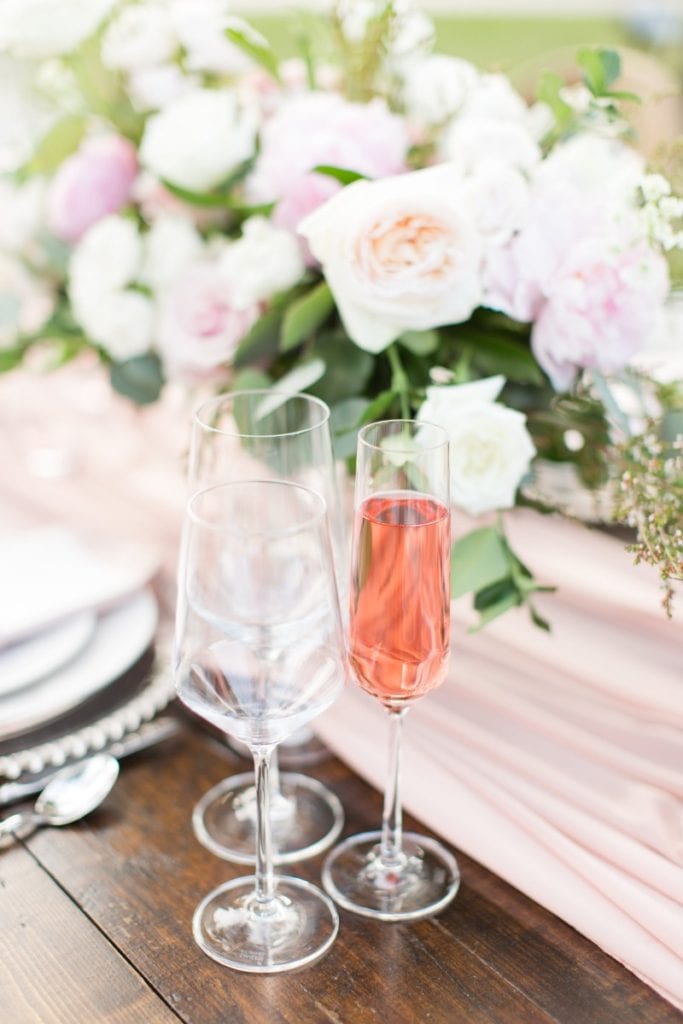 TAGS | Beaded Belmont Charger, Bloom Chiffon Runner, Fruitwood Farm Table, Pure Glassware, Sophia Flatware, Southern Events Party Rental, Style Shoot, camera blush velvet linen, ravenswood mansion
FEATURED RENTALS | Fruitwood Farm Table, pure glassware, Bloom Chiffon Runner, Beaded Belmont Charger, sophia flatware, camera blush velvet linen,
---
16

Mar

Events and Style Shoots, Trends and Inspiration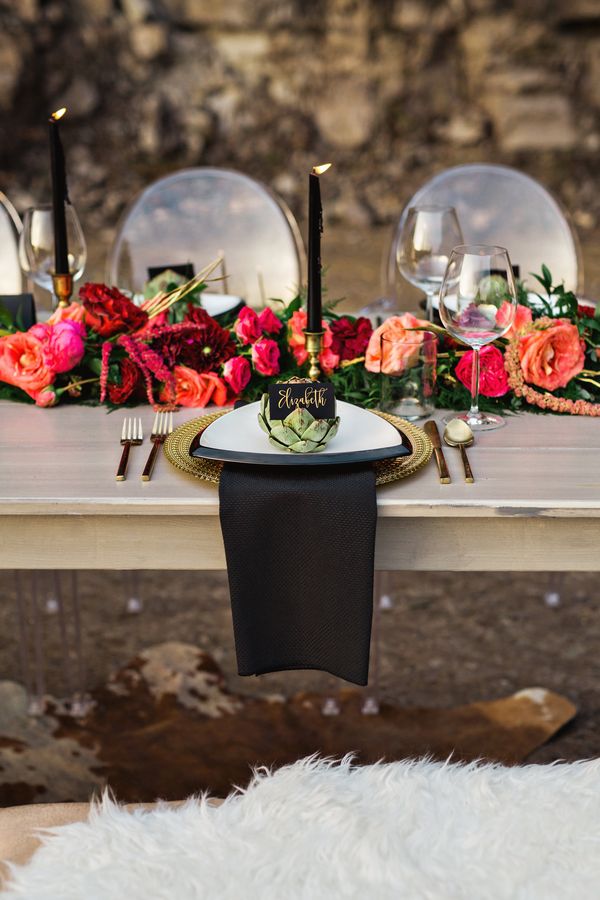 Mixing the raw, natural surrounding with the luxe details, our style shoot at Graystone Quarry imagines an evolved bohemian wedding.  One that maintains the colors and textures popular with couples after this style while adding a moody edge. We love the gold and onyx combined with the hyper-colored fuschia & magenta blooms (courtesy of Enchanted Florist) as well as careful details like potted cacti, crystals and faux fur.  Perfect for an upscale wedding or gala!
Amilia Photography captured it all beautifully!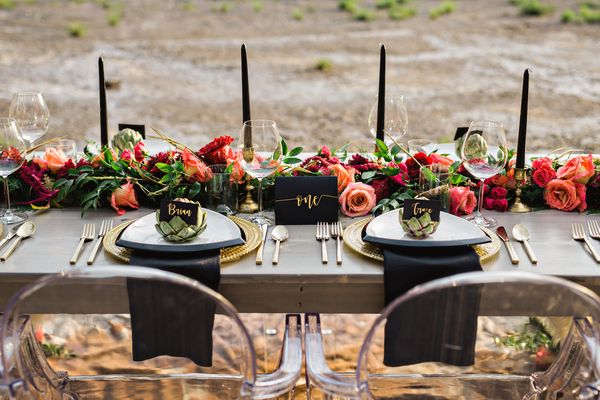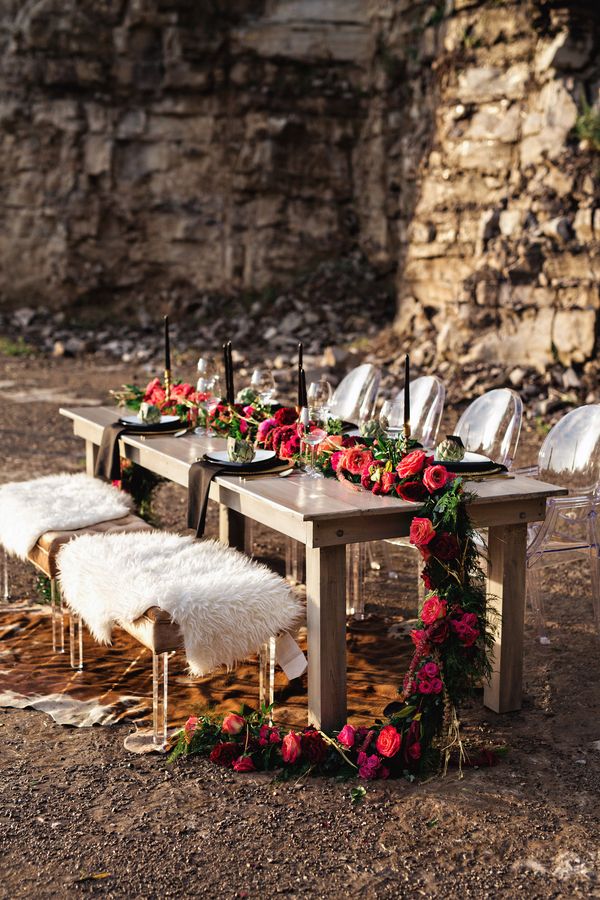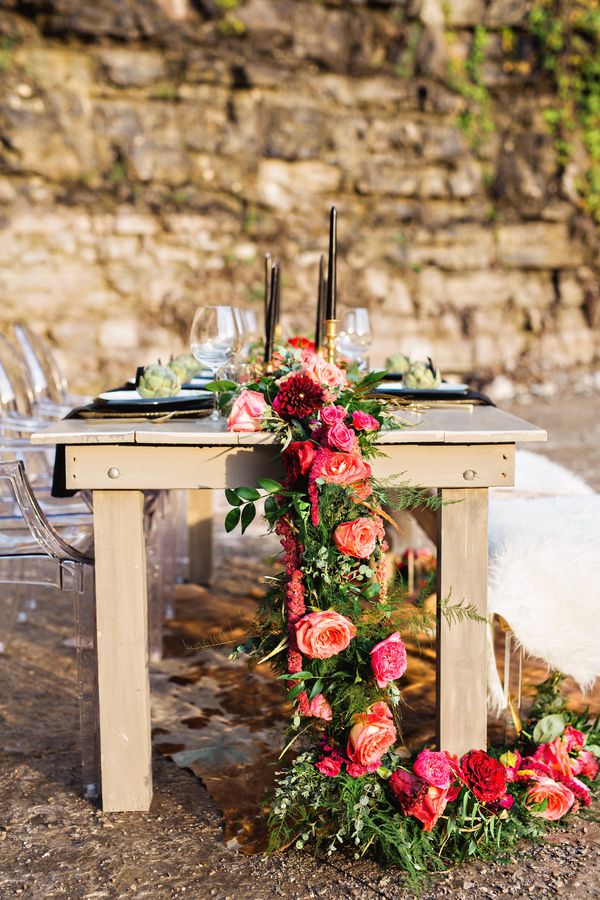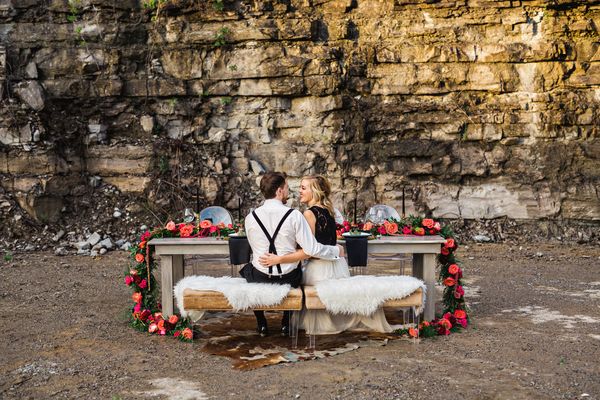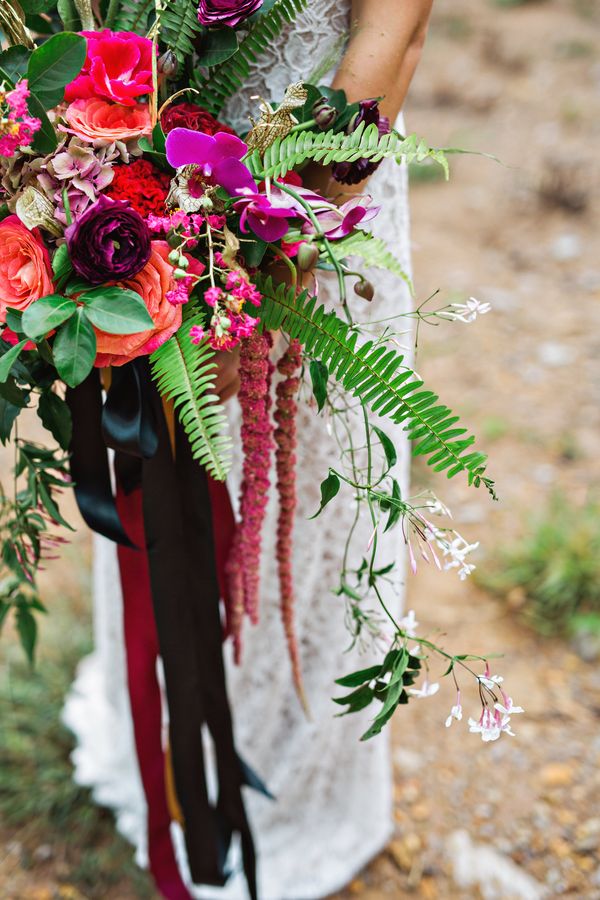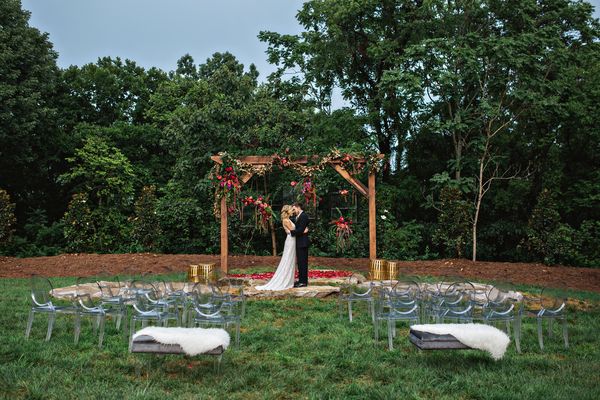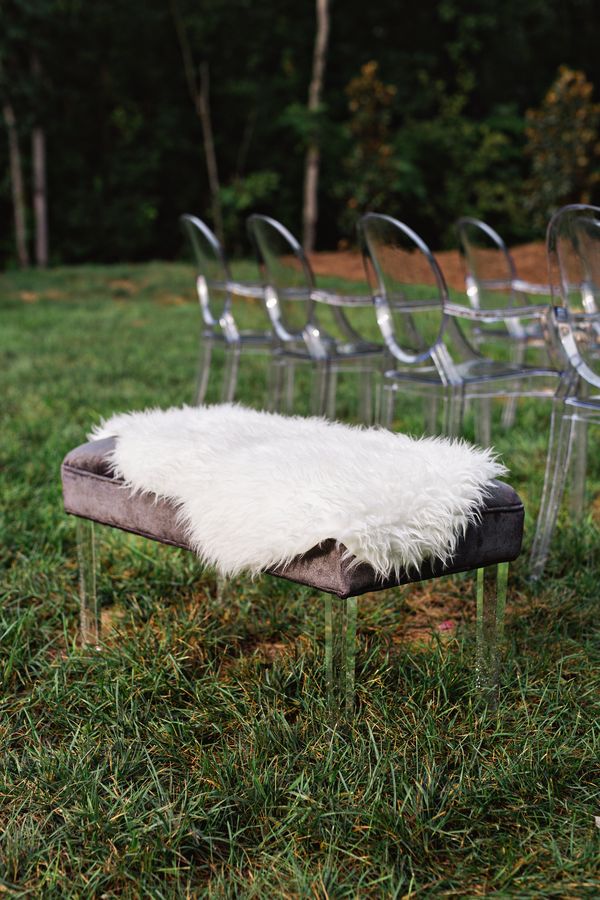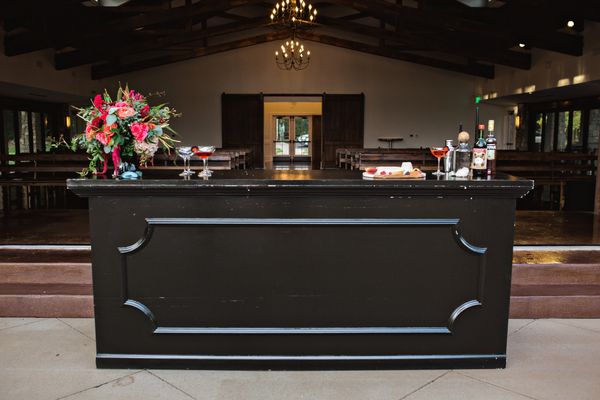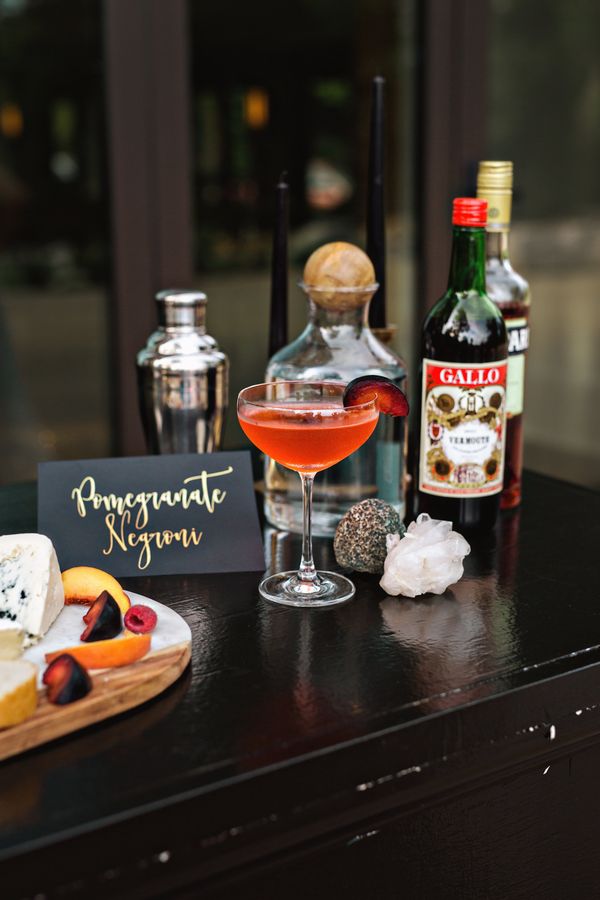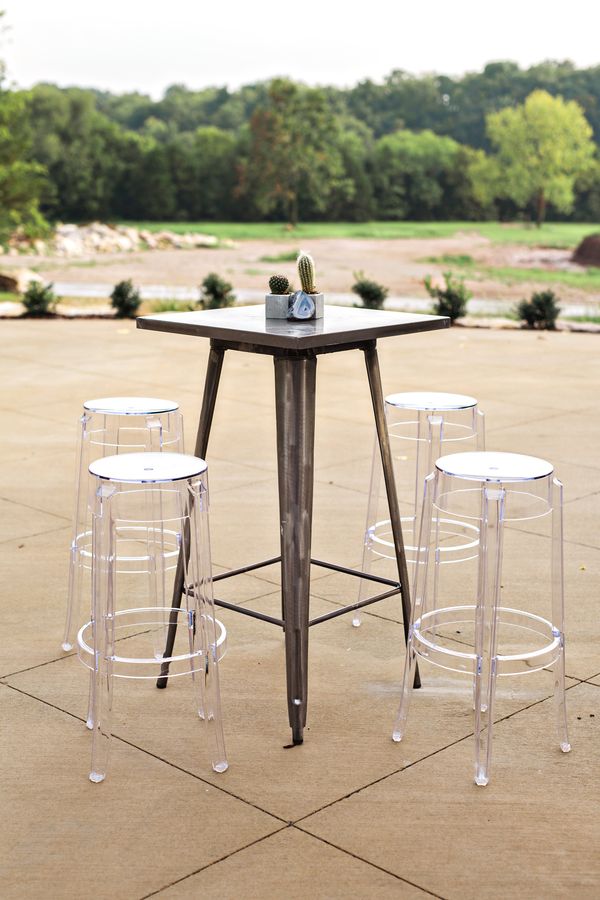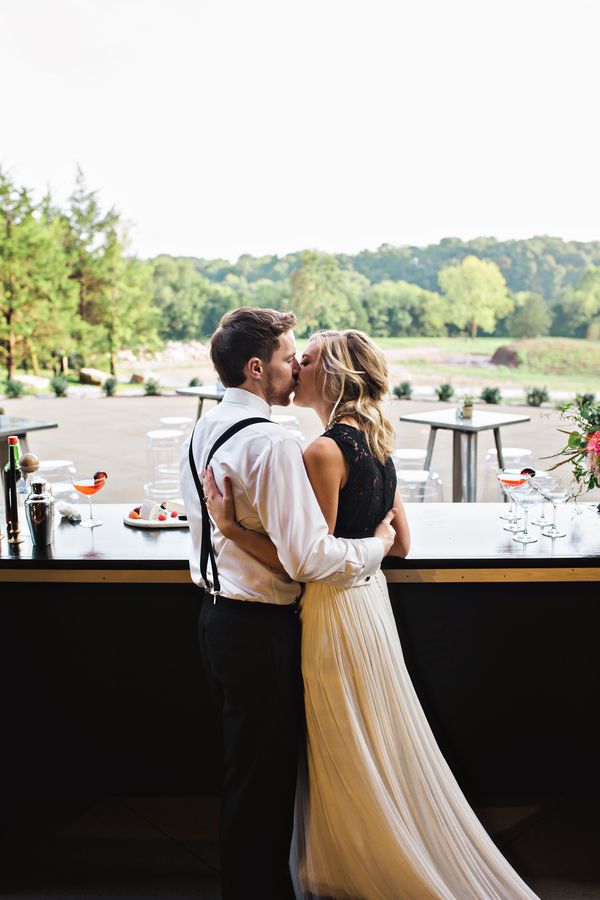 TAGS | Amilia Photography, Enchanted Florist, Graystone Quarry, Outdoor Wedding Ceremony, Southern Events Party Rental, Southern Events Party Rental Company, Style Shoot, Unique Wedding Rentals, upscale outdoor wedding
FEATURED RENTALS | Grayson Farm Table, Ghost Arm Chairs, Medallion Gold Charger, Black & White Triangle Plate, Austin Gold Flatware, Black Pindot Napkins, Midas Gold Velour Benches
---