11

May

On Trend, Southern Events Products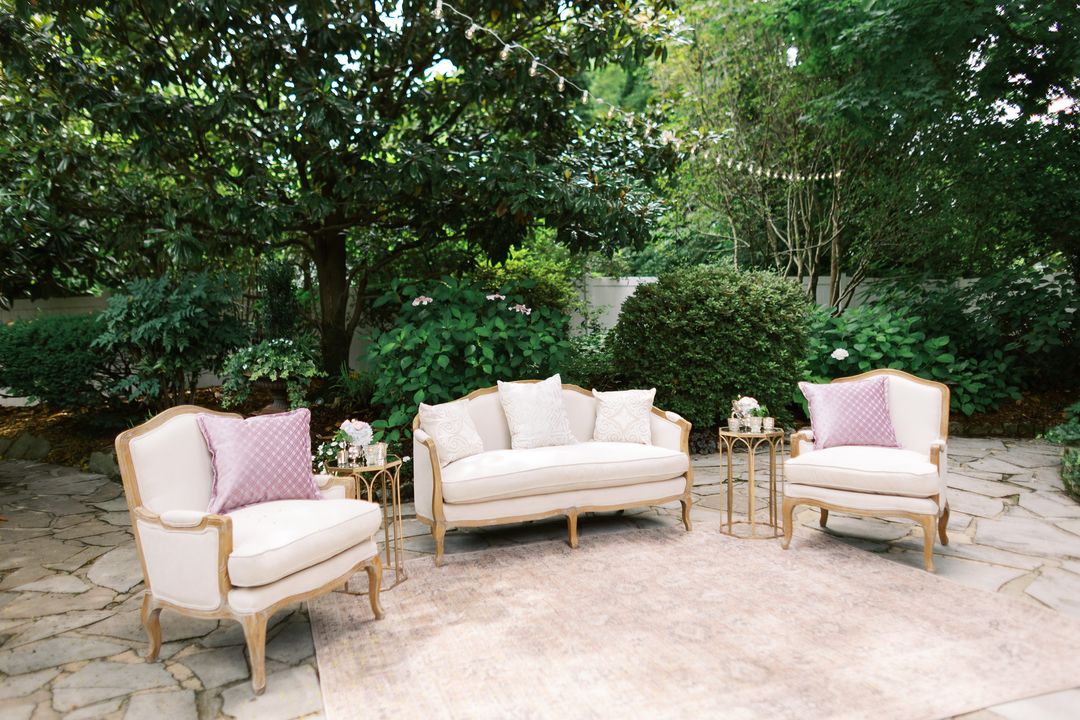 Summer is the season of backyard parties! Whether it's a birthday celebration, a family reunion, or a simple get-together with friends. Hosting an outdoor party is the perfect way to enjoy the beautiful weather while creating unforgettable memories. And to elevate your backyard gathering, Southern Events Online stocks stylish summer party rentals! Take a look at our inventory that will impress your guests. From coastal chic-inspired furniture to a modern rustic tablescape.
Neutral Coastal Chic
One of our favorite summer vibes is coastal chic! Starring a neutral color palette and natural materials, it is a stunning option for a casual yet elegant backyard gathering. Start by creating a bright and airy tablescape with an off-white, Havana Ecru Tablecloth. For an extra soft and breezy look, add a Sahara Ivory Runner and Ivory Poly Napkins. Meanwhile, Rattan White Wash Chargers will lend some much-needed texture! To warm up the table, feature our elegant Cross-Back Chairs with plush cushions.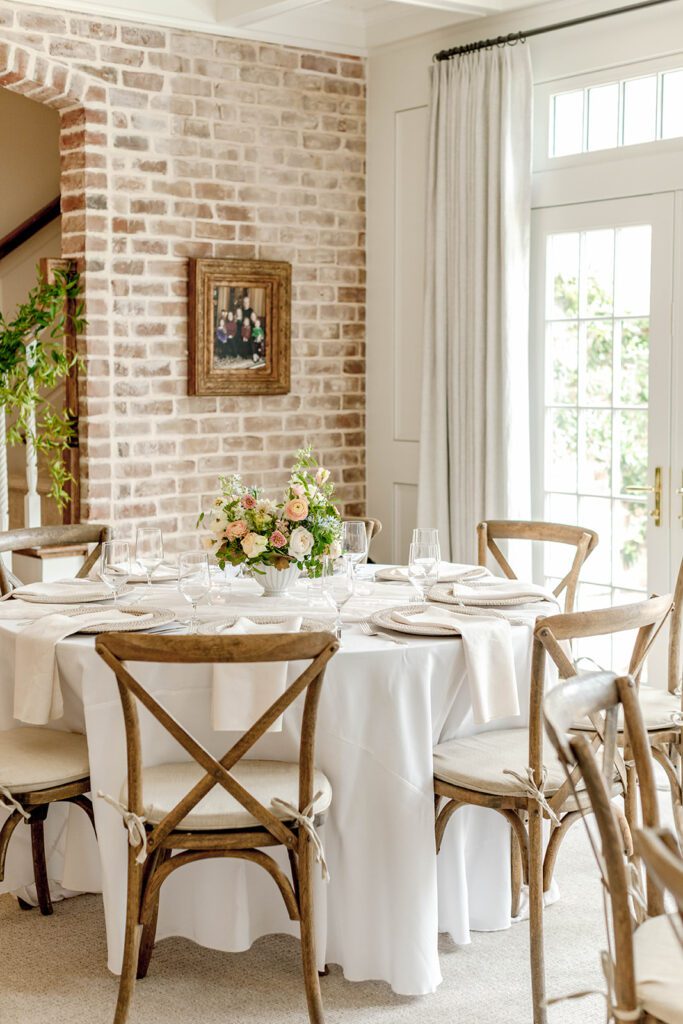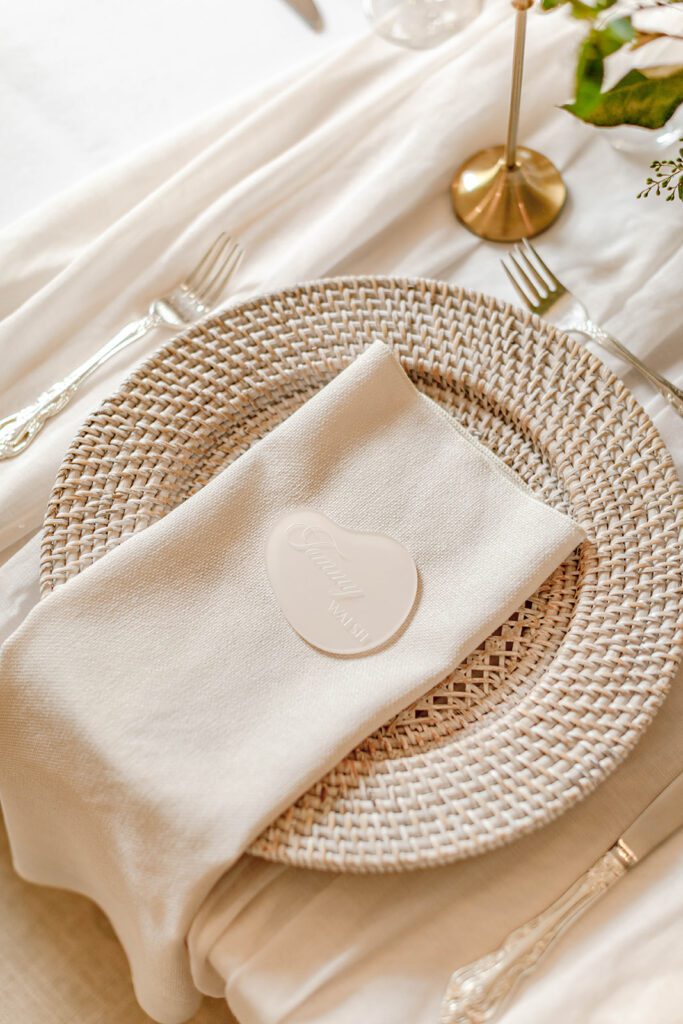 Coastal-Inspired Furnishings
Carrying over the theme, you won't want to miss out on our Sloan Sofa and Armchairs. They are made of classic bentwood with curved caning and a charcoal finish for a modern look. However, to complete the look, add a Linden Marble Table and a Blush Rug. Perhaps a Gold Bar Cart, for a luxe metallic accent. And to keep bubbly or beverages within arms reach!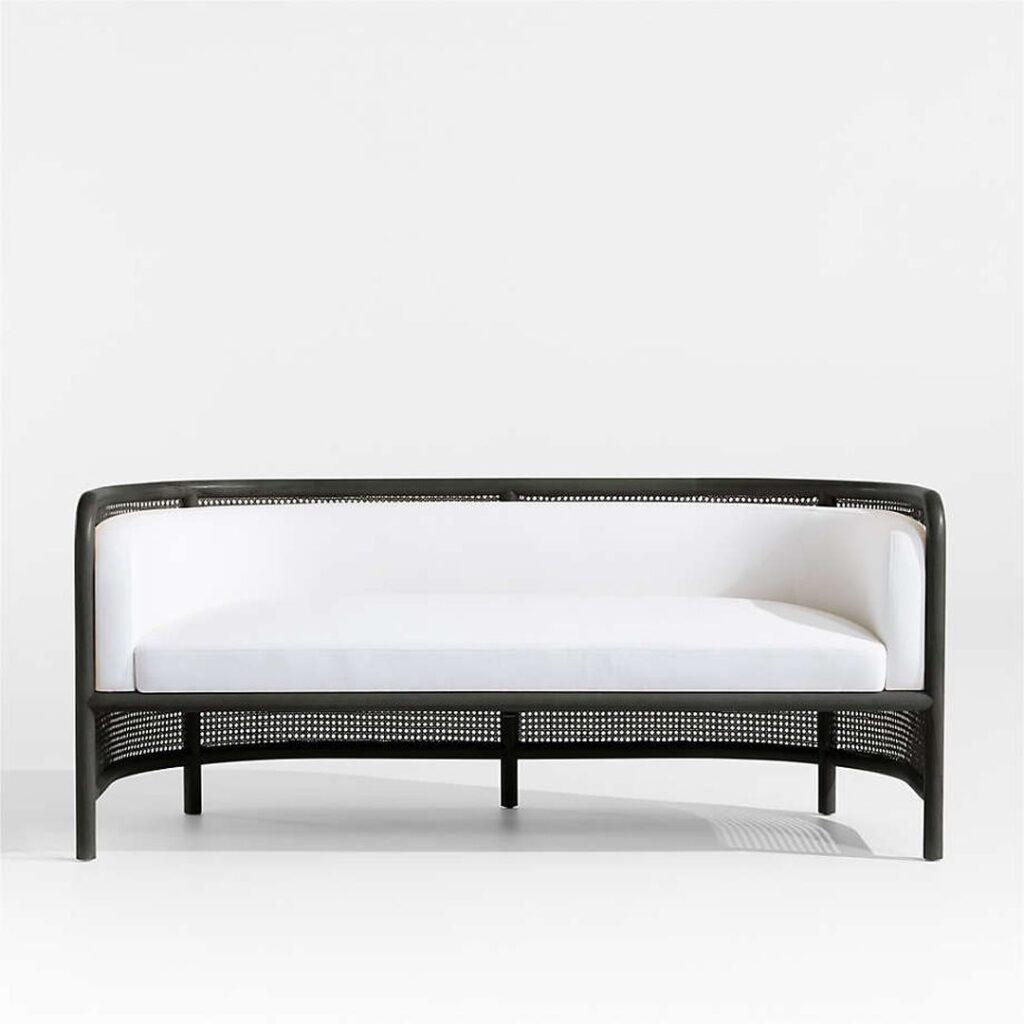 Sunny Citrus
If you want a more traditional summer look, go with bright and bold colors! For instance, we're loving this colorful citrus-inspired tablescape starring a rich Navy Blue Velvet Tablecloth. Our Burnt Orange Poly Napkins will beautifully contrast the blue table and tie in a fresh citrus, or fruit-laden charcuterie, centerpiece. Additionally, to maintain a clean and modern look, add on Brushed Copper Flatware and sleek White Coupe China. Depending on how bright you want the table, grab our Fruitwood Folding Chairs or Antique White Bentwood Chairs.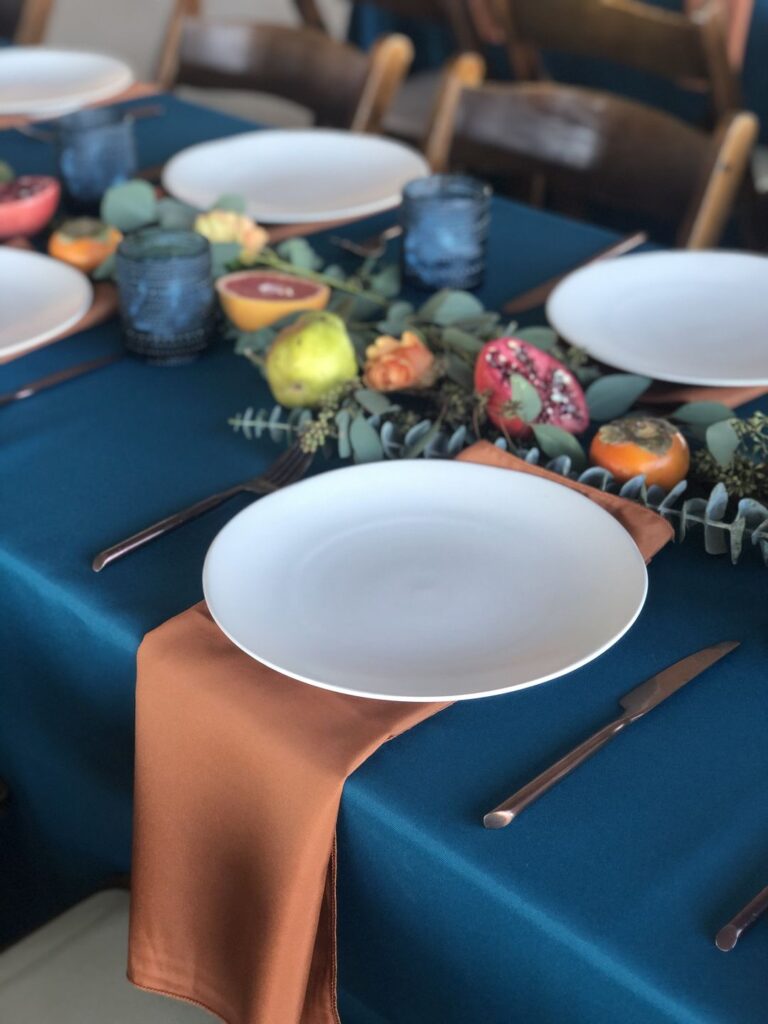 Mini Bar Must-Haves
If you plan to serve alcohol, our Franklin 4ft Antique White Bar is the perfect size for a small backyard celebration. It will be a treat if you plan on having a mixologist on site. Or, if you want to create a small self-serve station featuring our sleek Hampton Beverage Dispensers. Regardless, be sure to stock up on Meridian Blue Tumblers, one of our most underrated summer party rentals – a stunner for poolside cocktails!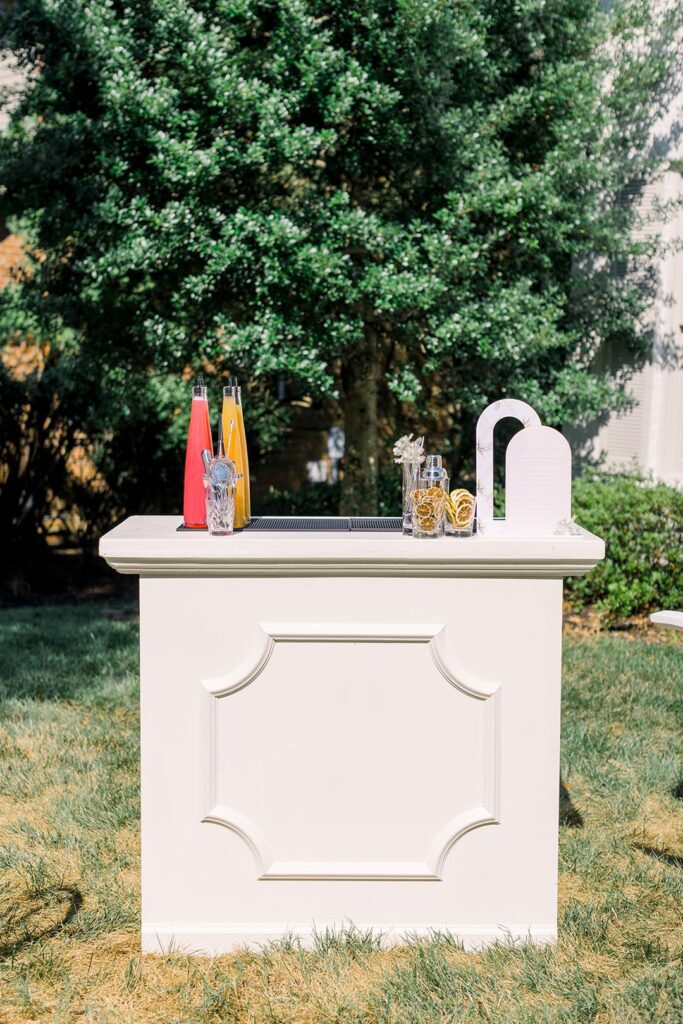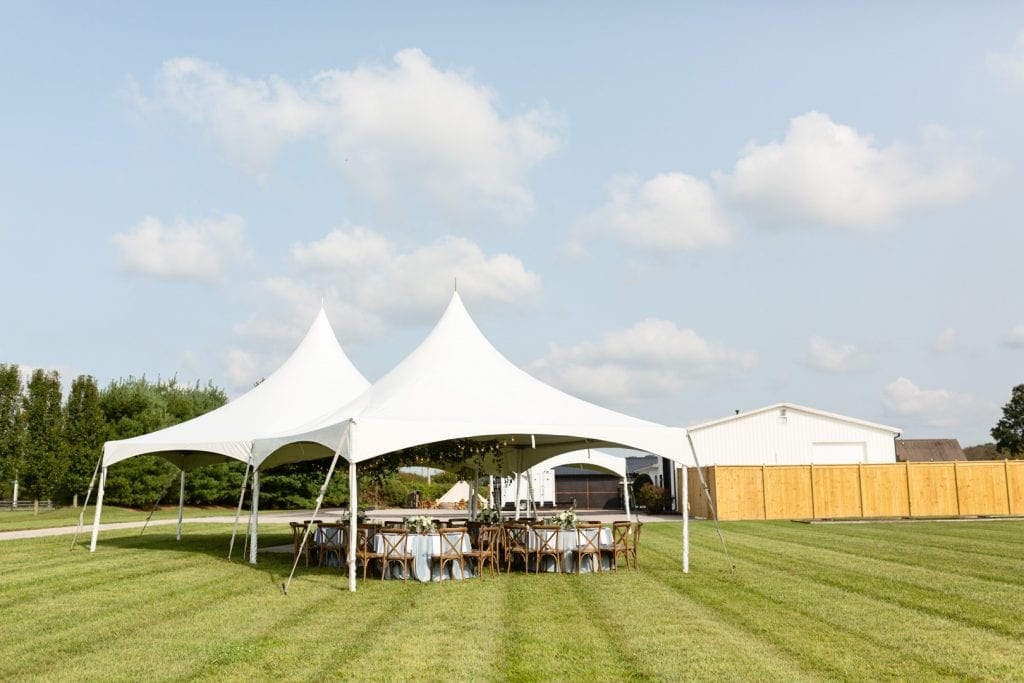 Modern Rustic Garden Party
We will never tire of an elegant garden celebration! And that is exactly what inspired this modern rustic backyard party. For instance, think of it like an elevated BBQ where warm woods and muted colors shine. Start with Aged Oak Dining Tables, placed side by side to create a long table fit for socializing. After that, keep it classic when you pair them with rustic benches. Or, elevate the look with elegant Harlin Dining Chairs. In addition, dress up the table with fresh flowers, complemented by clean serving ware and a splash of color. Try muted pieces, like our Amber Goblets or Moss Green Crush Velvet Napkins.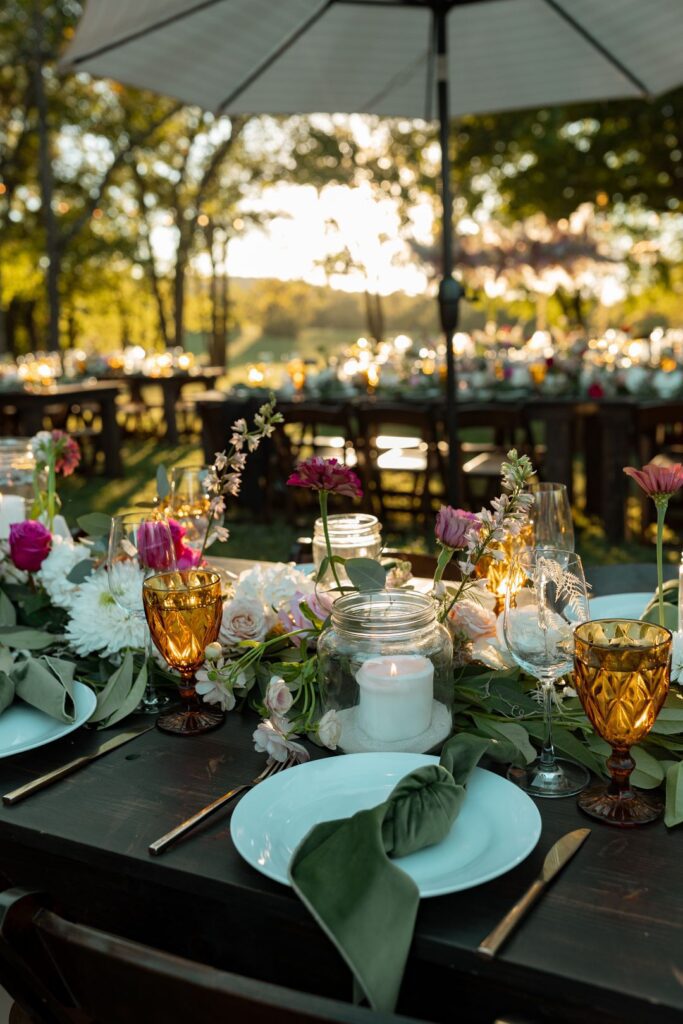 Muted Elegance
For a cocktail hour, consider featuring a down-to-earth lounge with warm woodsy browns. From our Bennett Leather Sofa and Adeline Dining Chairs. With a luxe metallic accent, from a set of Cheval Gold Mirror Side Tables. To soften up the space, add on Chocolate Poufs and a Bellamy Beige Linen Bench. After that, a bold Navy Rug to help frame the area. If you want to wow your guest upon their arrival, welcome them with a White 6-Tier Serving Tower. We recommend colorful cocktails in our Gatsby Champagne Coup glasses!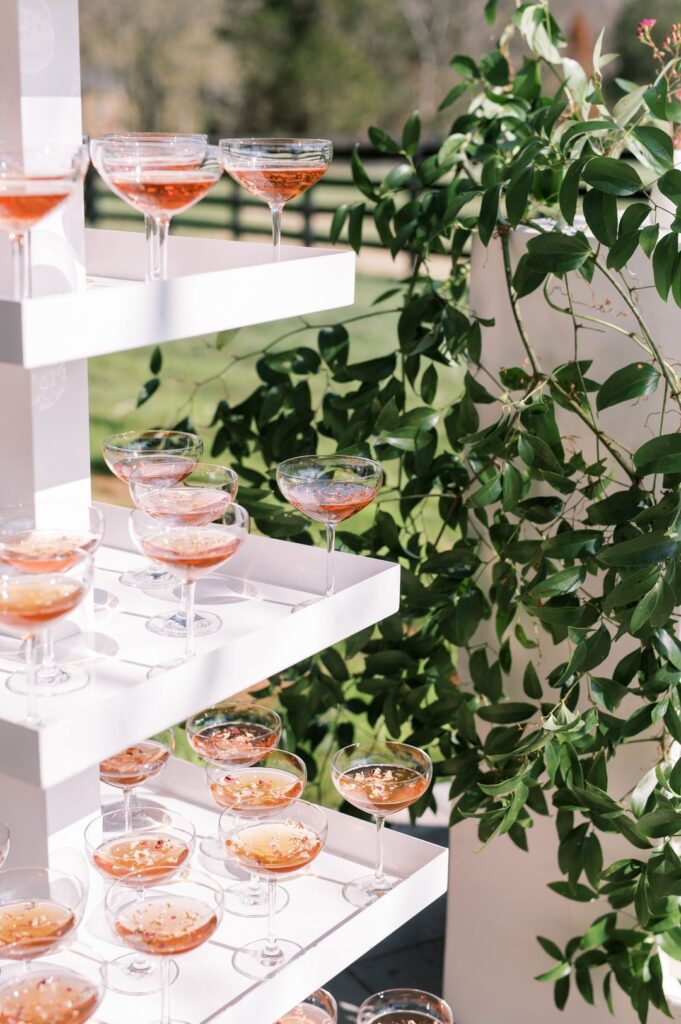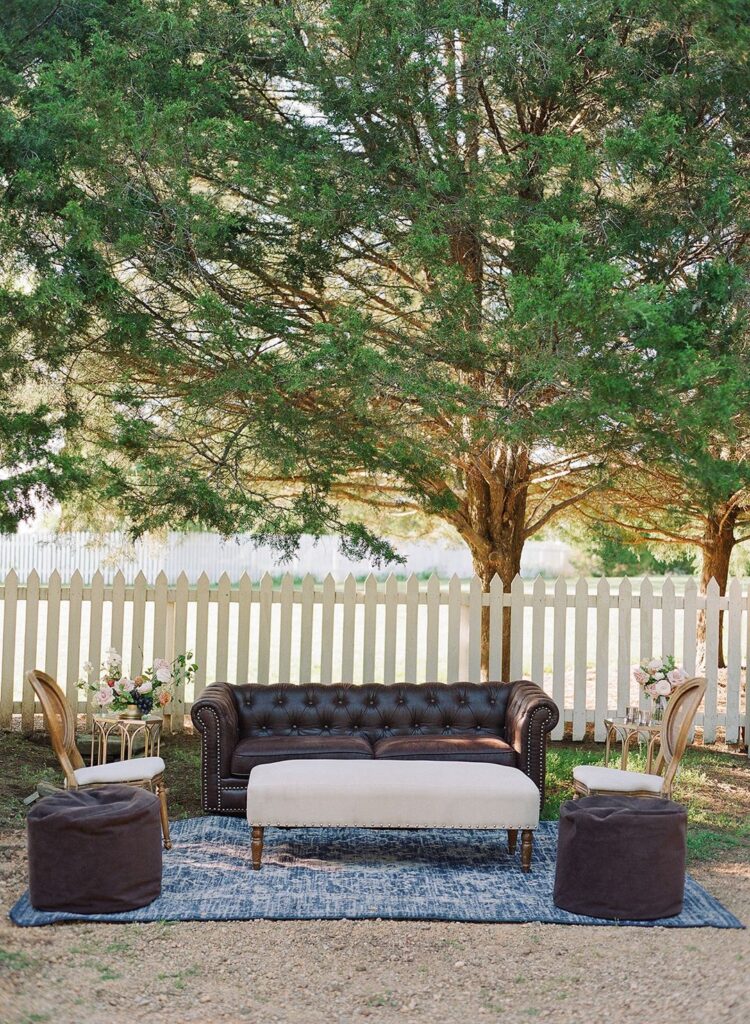 Want to feature our summer party rentals at your backyard gathering? Send us a message at info@southerneventsonline.com! A member of our team would be happy to help you choose the perfect furnishings and decor. If you need to create some shade to keep guests comfortable, take a look at our Pop Up Tent Packages.
TAGS | Event Rentals, Southern Events Party Rental, backyard parties, small gatherings, southern summer party planning, summer event style, summer party ideas
FEATURED RENTALS | Sloan Sofa, Sloan Armchairs, Gold Bar Cart, Blush Rug, Navy Blue Velvet Tablecloth, Burnt Orange Poly Napkins, Brushed Copper Flatware, White Coupe China, Antique White Bentwood Chairs, Fruitwood Folding CHairs, Hampton Beverage Dispenser, Meridian Blue Tumblers, Aged Oak Dining Tables, Rustic Benches, Harlin Dining CHairs, Amber Goblets, Gatsby Champagne COups, Chocolate Pouf, Adeline Dining CHairs, Cheval Gold Mirror Side Tables, Navy Rug, White 6 Tier Serving Tower, Bellamy Beige Linen Bench, Bennett Leather Sofa,
---
27

Apr

Southern Events Products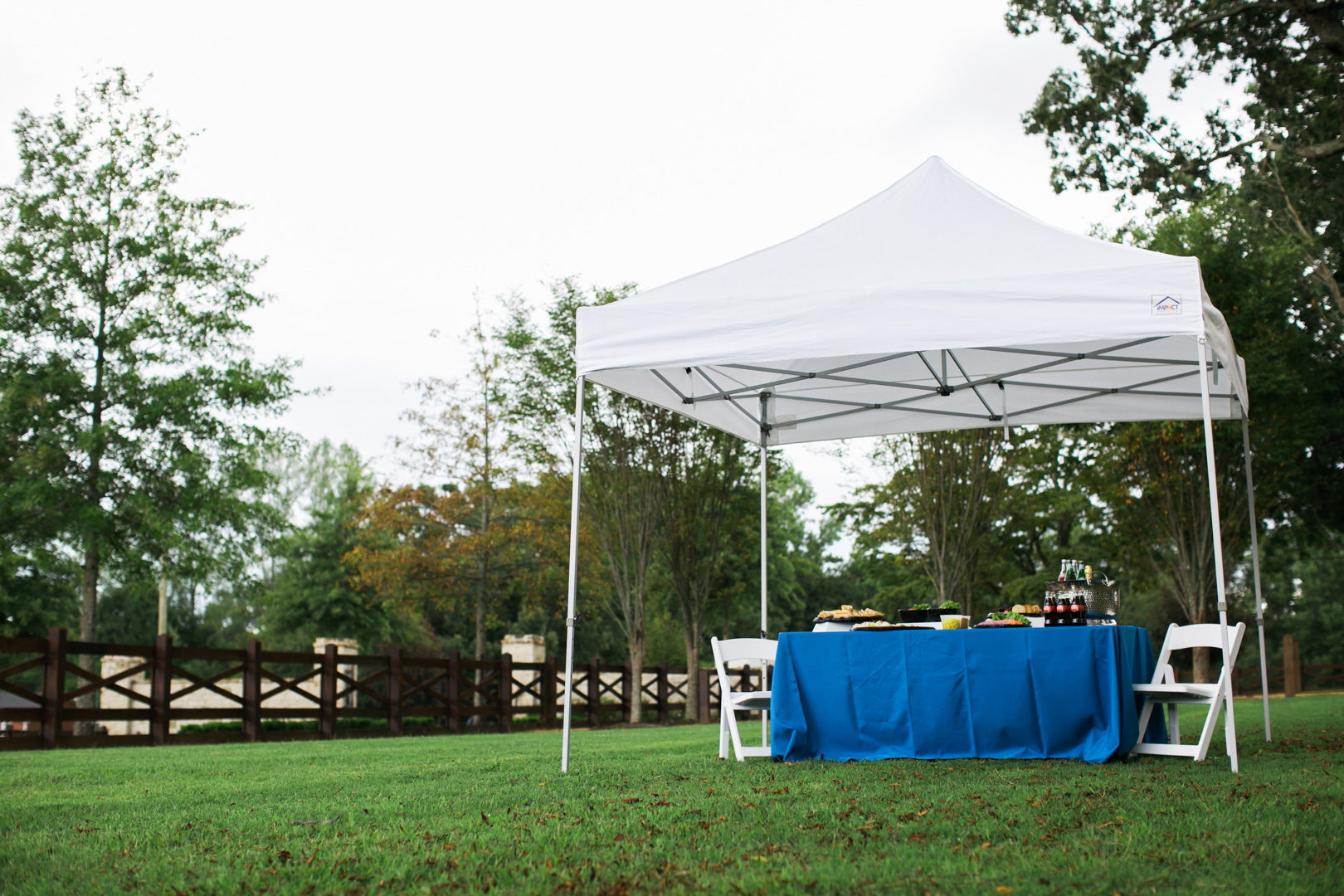 Warm weather brings with it the chance to get outdoors, namely thanks to local events! Some of the most popular are local festivals or fairs and sporting events. They're the perfect opportunity to get out, whether it's to enjoy craft beer, buy handcrafted art, or watch your favorite athletes in action. And to keep you comfortable, our pop up tent packages are an easy and affordable solution. Perfect should you want a bit of shelter, for a long day under the sun or if scattered showers are in the forecast. Check out our pop up tent packages, curated to cover all the essentials!
A Tent Package for Every Event
Our tent packages come with a variety of rentals, so it's important to choose one that fits your needs. Take a look at our curated pop up tent packages to find the perfect option for your small gathering, or to feature wares at an upcoming fair!
Basic Pop Up – A simple but versatile package, this setup includes all the basics. Whether you are serving up food at a local fair or want to advertise your business at a trade show. Including a 10x10 white frame tent, a 6-foot rectangle table, a poly tablecloth in the table of your choice, and a set of two folding chairs.
Summer Tailgate – Cheer on your team in comfort and style with our pop up tent for tailgates! It comes with all the essentials, whether you're hosting at home or pre-gaming outside a stadium. Start with a 10×10 white frame tent and eight folding chairs – good to have on hand, whether or not you can stand to sit down! A trash can makes it easy to dispose of game-day food, displayed on a 6-foot rectangle table. And a poly tablecloth in the color of your choice will let you proudly represent your team!
Vendor Booth – This pop up vendor tent package is perfectly crafted for local businesses to showcase their services and artisans to display their wares. It includes a 10×10 white frame tent, along with a 6-foot rectangle table. An extra bistro table is ideal for conversing with visitors, while a set of folding chairs will provide you a chance to get off your feet. There is also an aluminum black easel for signage, and two poly linen tablecloths in the color of your choice.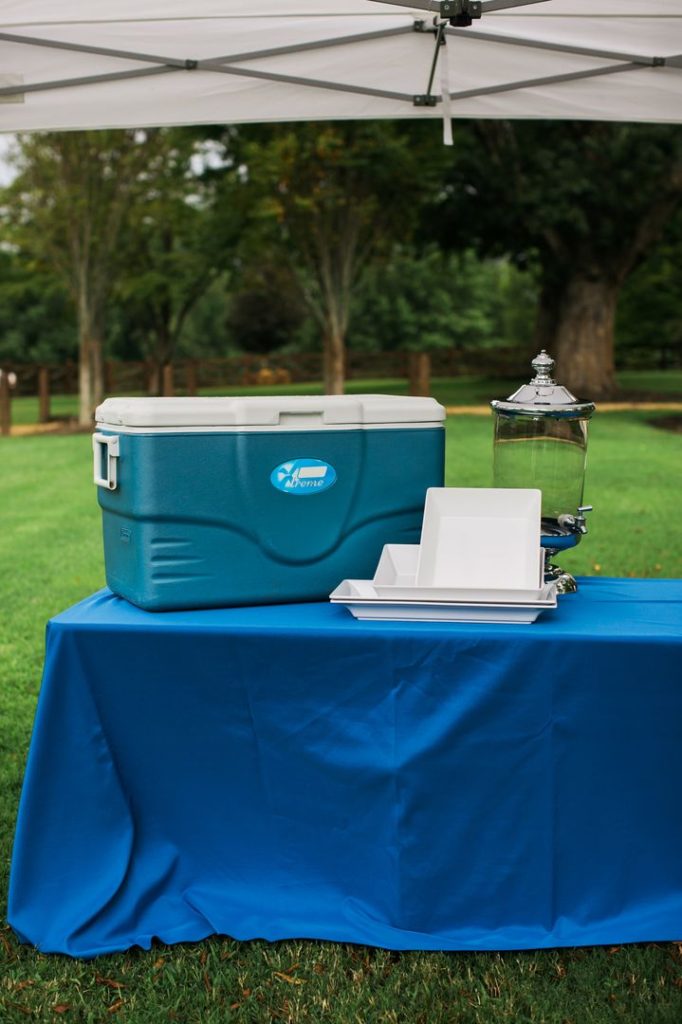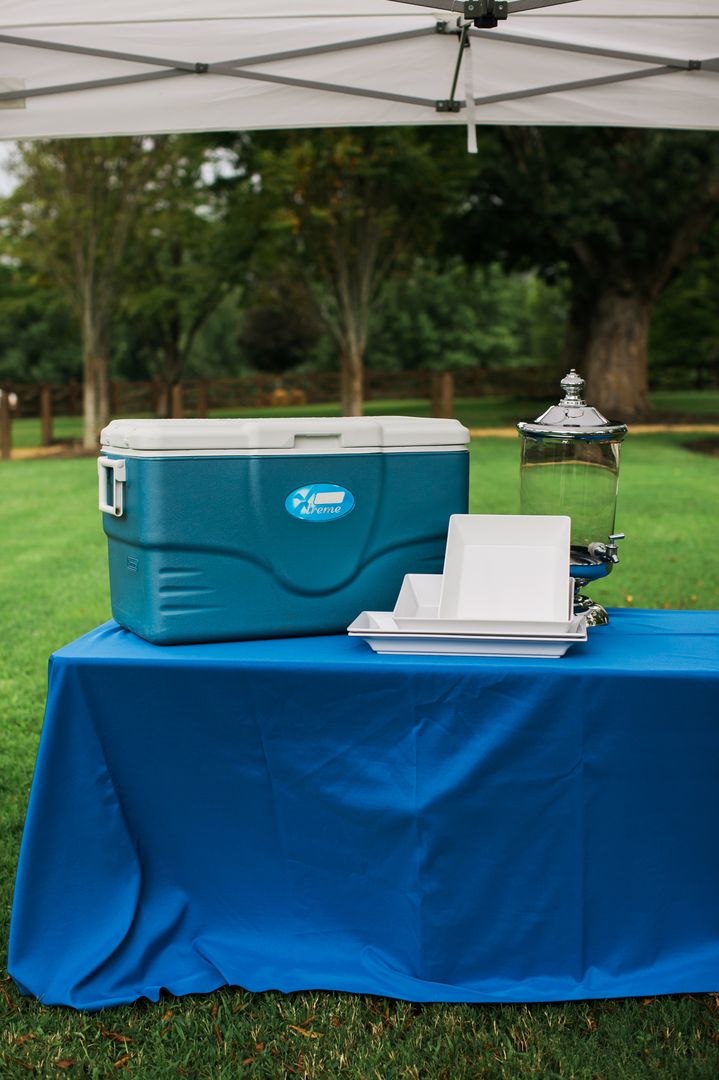 Add-Ons that Elevate
Regardless of the occasion or event, you can always elevate your event with our stylish rentals! Let's start with businesses or artisans looking to make a good impression at a fair or tradeshow. Display your products on a tall and elegant stand that will put them directly in the buyer's line of sight. Our White Bookcase and Gold Bookcase are both beautiful options, whether you are displaying samples, products, or favors. For those who create pre-made foods, our White 6-Tier Serving Tower is a stunner.
Another option is to provide additional furniture. Our whiskey barrels are a classic piece, perfect if you will be having quick interactions with customers. Or if you are looking to provide an extra area at your event for people to set their drinks and socialize. If you will be having longer interactions, similar to a consultation, consider a set of armchairs and a coffee table. Such as the Gloria Velvet Armchair and Farrah Teal Velvet Chair, with the Blanche or Gold Hammered Coffee Table.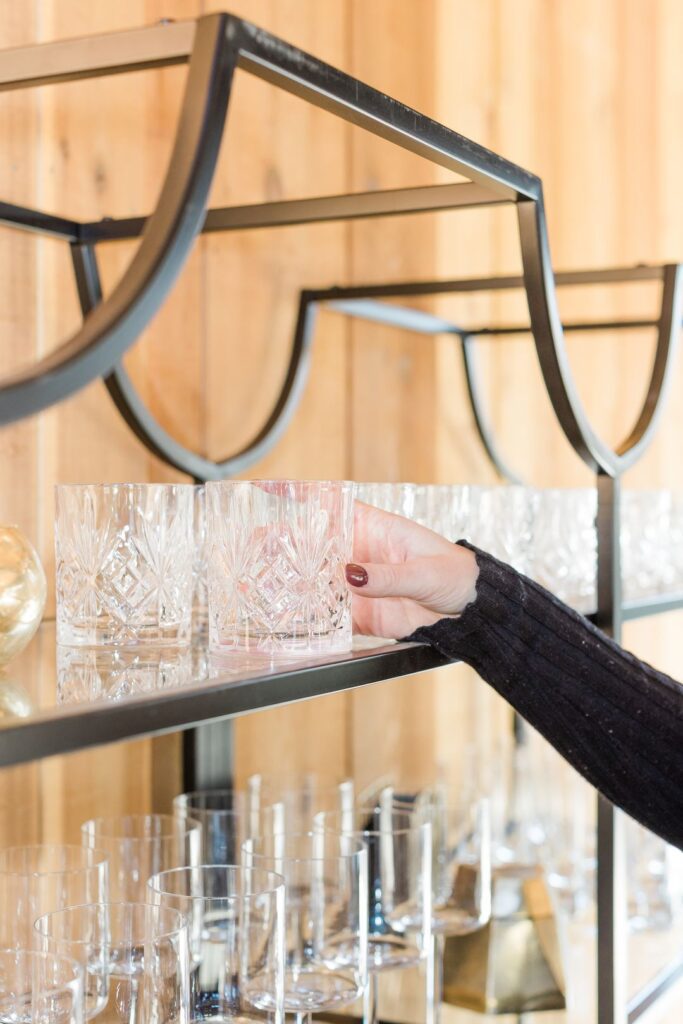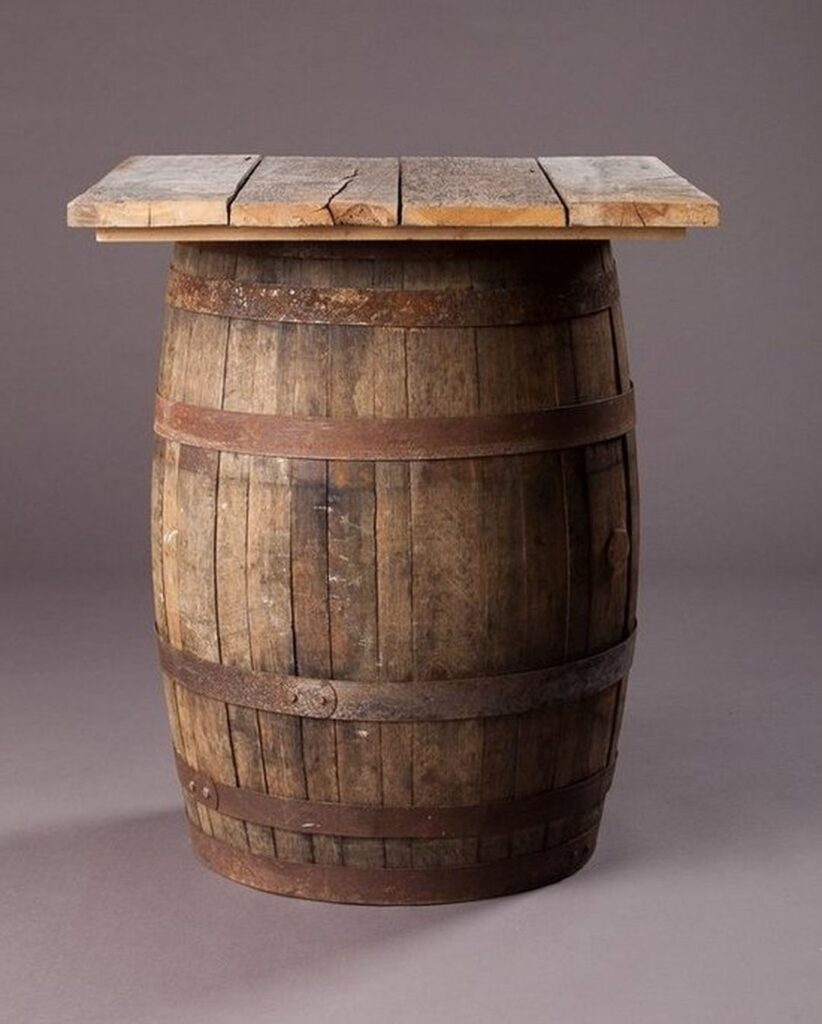 Want to grab one of our tent packages for your backyard party or an upcoming event? We've got you covered – literally! Contact our team at info@southerneventsonline.com and let's start planning! For more ideas, check out our must-have rentals for small gatherings.
TAGS | backyard parties, outdoor event rentals, pop up tent packages, pop up tents, small gatherings, summer party ideas
FEATURED RENTALS | Basic Pop Up Tent Package, Summer Tailgate Tent Package, Vendor Booth Tent Package, White Bookcase, White 6 Tier Serving Tower, whiskey barrels, blanche coffee table, gold hammered coffee table, gloria velvet armchair, farrah teal velvet chair,
---