12

Oct

Southern Events Products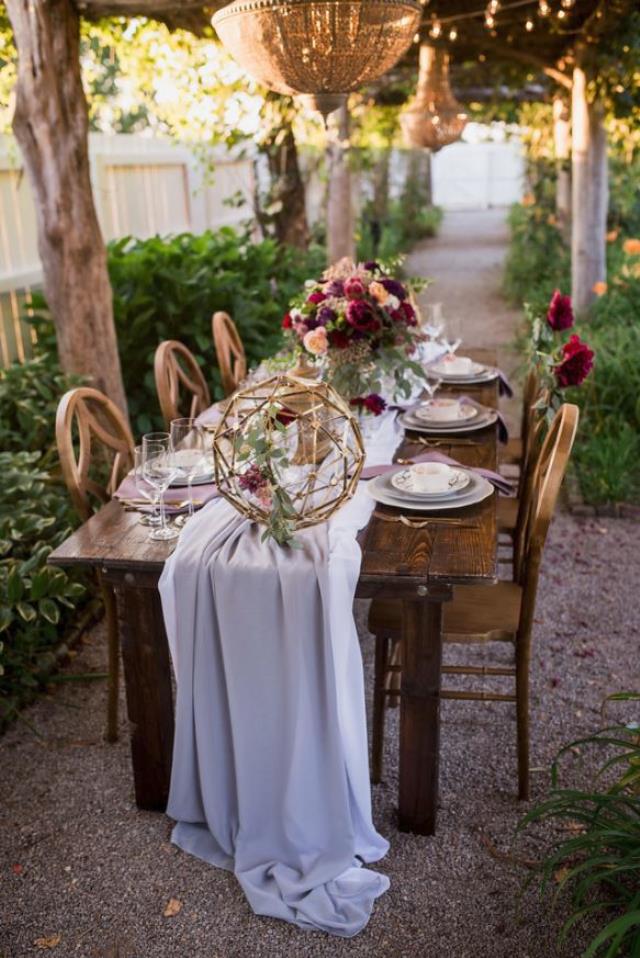 The crisp air and the sweet smell of pumpkin – it's fall, y'all! If you've planned an autumn affair, we're excited to share these gorgeous fall wedding rentals to make your Nashville event the soiree of the autumn season. From our most popular Whiskey Barrels and Crossback Chairs to our Wooden Chargers and Artisan China, we've got the rentals in stock for your upcoming fall nuptials in Middle Tennessee.
Chiffon Runners
Lightweight and slightly transparent, our Chiffon Runners in blush, dove gray, or ivory are a subtle yet chic addition to fall wedding decor. The muted colors coordinate easily with any other design elements, and the sheer fabric adds an enchanting bit of romance to your guest tables, your bar or even a ceremony arch for your autumn wedding.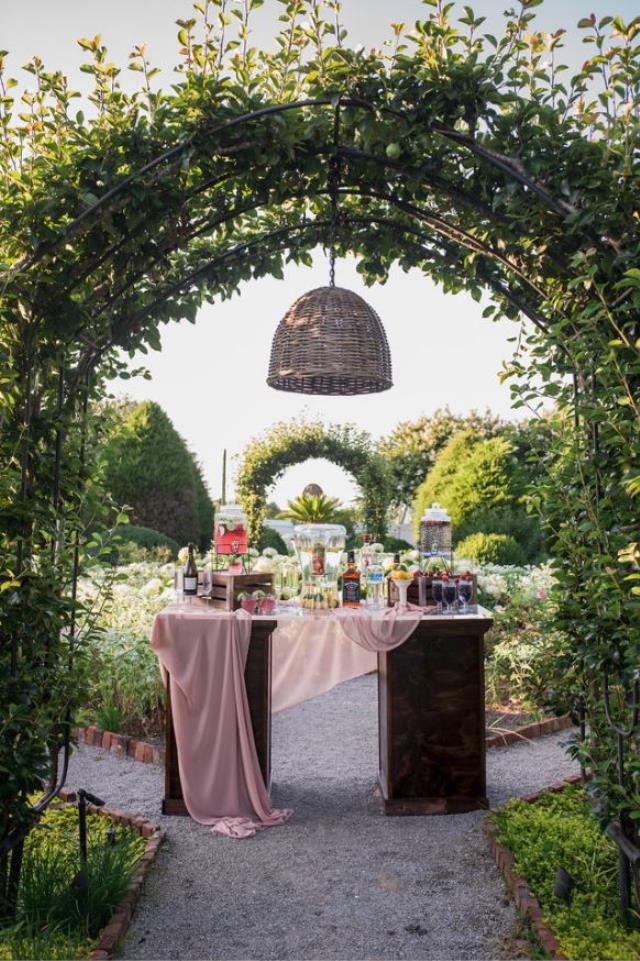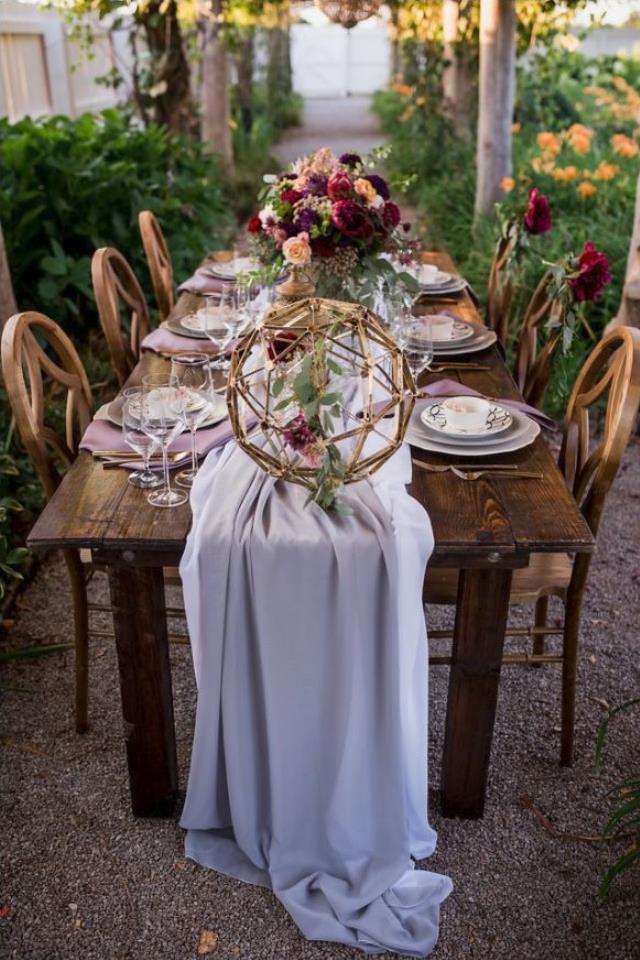 Photo Credit: John Myers Photography
Wyatt Pedestal Cake Stands
Desserts seem even more delectable on one of our Wyatt Pedestal Cake Stands. These popular wooden cake stands come in multiple different sizes and atop our Barnwood Cake Plateau, your table of sweets is distinctly rustic and fall ready!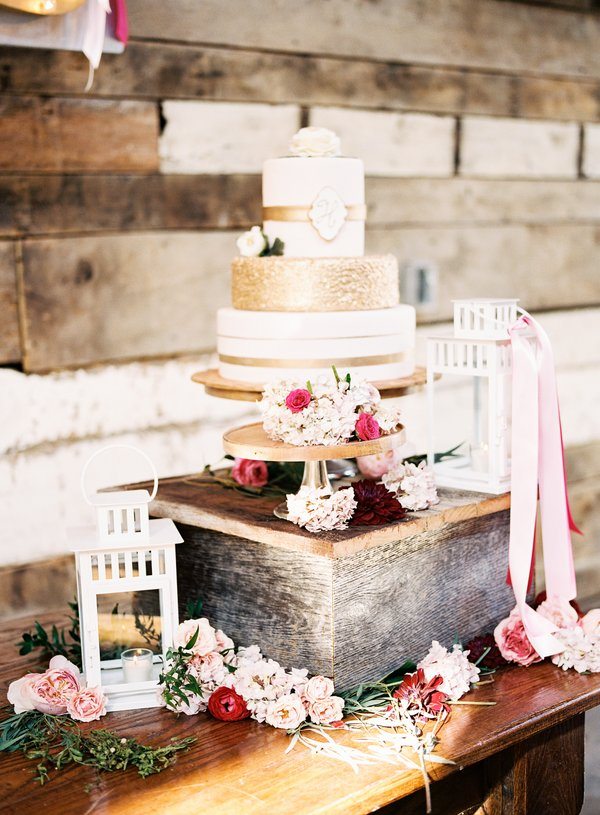 Walnut Ceremony Doors
We love a grand entrance, but if your space doesn't have a way, allow us to help you design something unforgettable. Our Walnut Ceremony Doors add upscale vintage drama without taking away from the built in style of your chosen venue.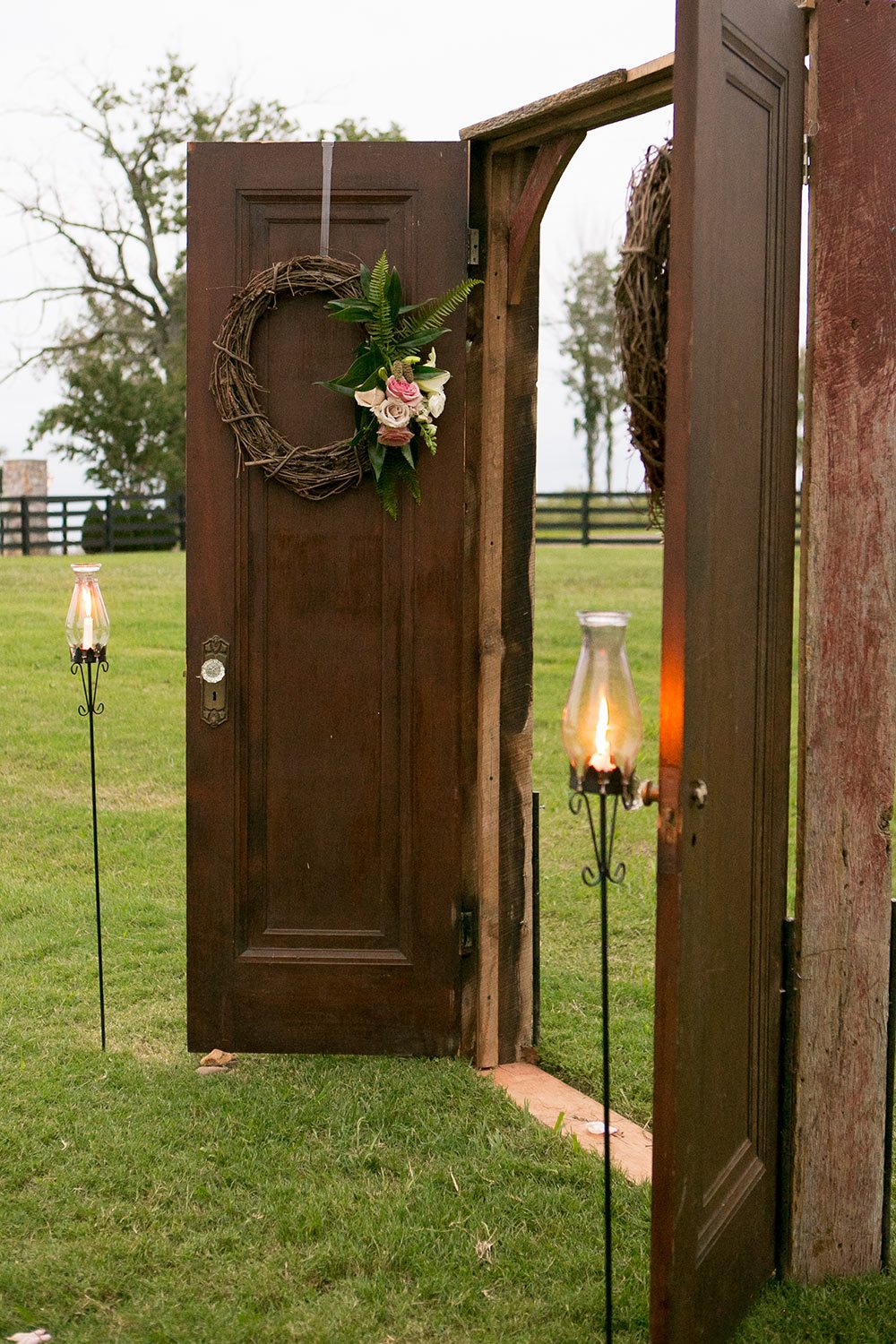 Whiskey Barrels
There's nothing more Southern than Whiskey Barrels, and they look even better when the leaves are changing. Whether fall chic or traditionally southern, these can be designed as side tables, cocktail tables, or a spot for a sweet floral arrangement.
Rustic Benches
Fall is all about deep and rich colors, and our Rustic Benches don't miss a beat. Perfectly imperfect finishing allows for the color and grain stand out, making them a great add on to an autumn wedding designed around natural elements.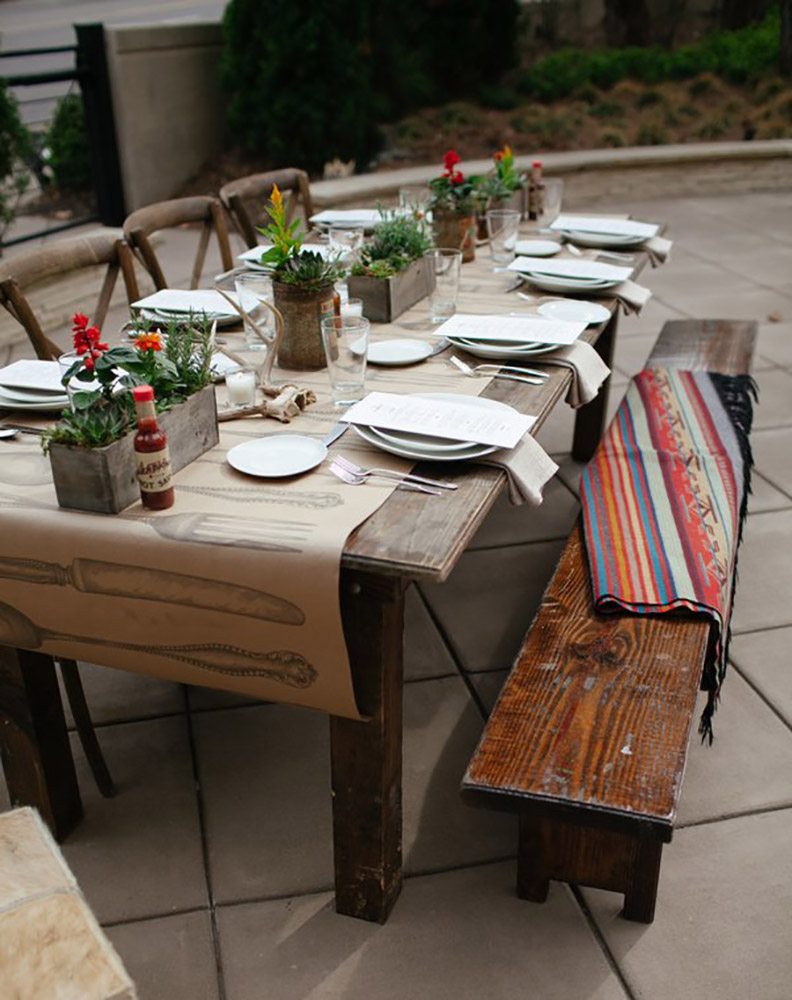 Wood Chargers
When rustic and fall meet, only beautiful things can happen! We love our Wood Chargers and how easily they can be styled – next to pumpkins or ranunculus, with yellows or purples – they truly look like autumn elegance in any setting.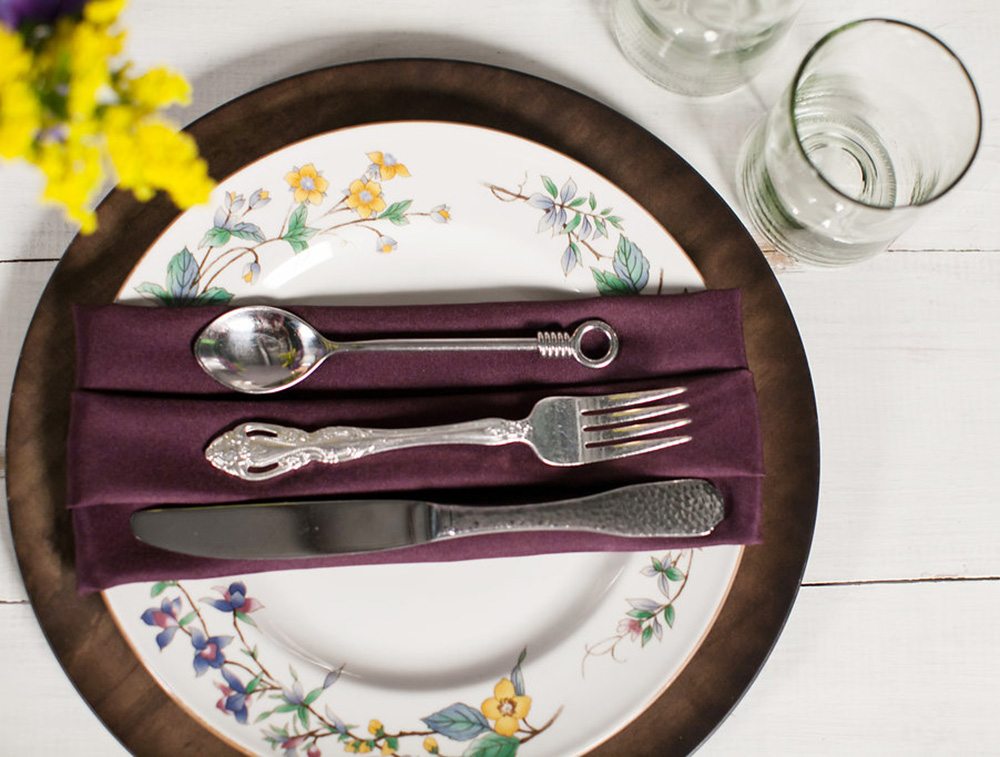 Crossback Chairs
Our most loved chairs look even prettier in the fall weather! Dark wood with a craftsman-like feel makes our Crossback Chairs incredibly popular, especially when temperatures start to drop. Elevate your table settings even more by draping a soft linen in your chosen color for a unique touch!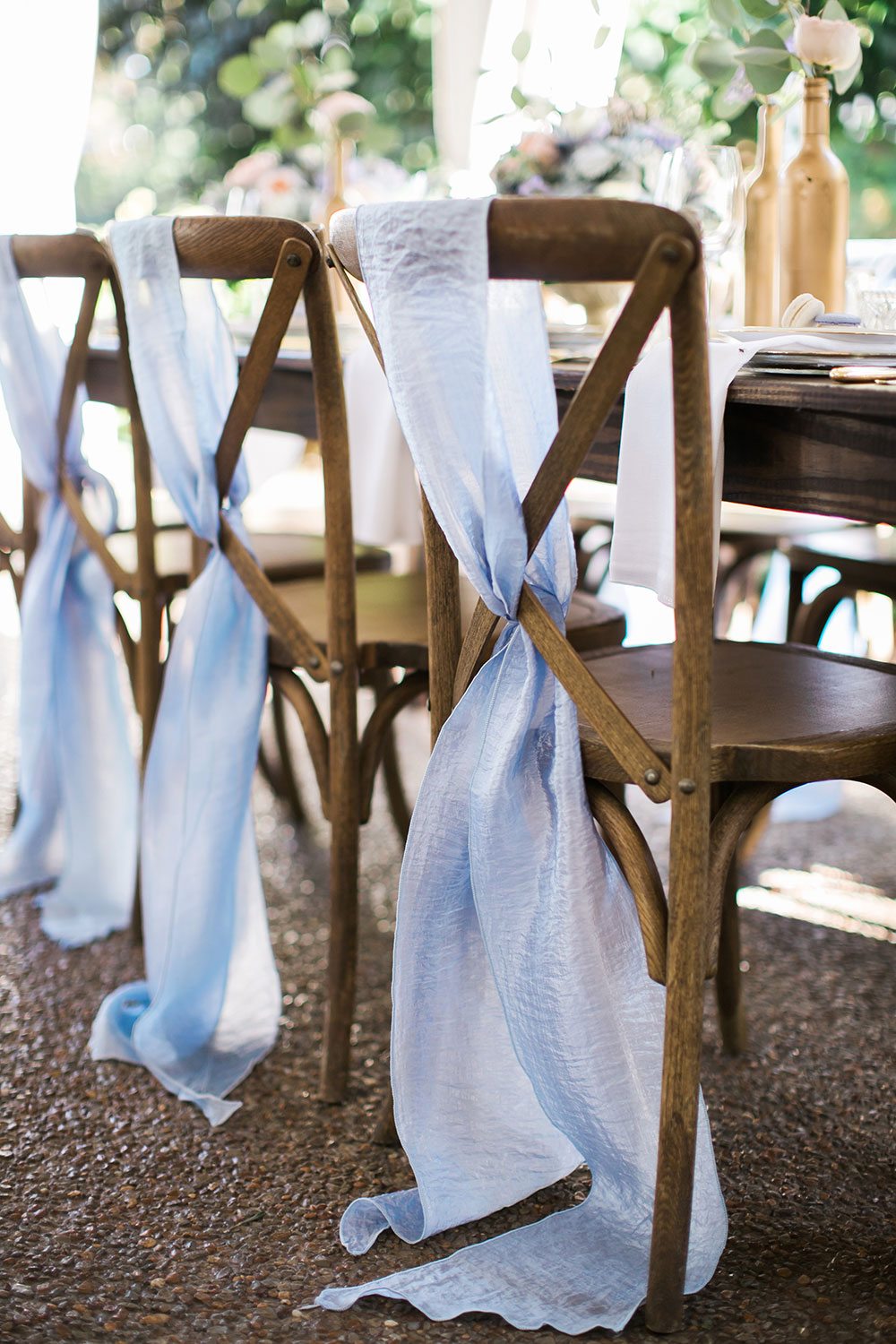 Chalkboards
We love a good chalkboard sign no matter the time of year, but they feel even more on-trend in the fall during the back to school season. Display a wedding welcome message, your dinner menu, or a sweet thank you note to guests on any of our chalkboards – can't help loving decor that is pretty and purposeful.

Artisan China
Off-white, vintage styled plates are the perfect beginning to any Fall tablescape. The Artisan China collection is the answer to a neutral, textured place setting that is anything but boring. And when added atop our Wooden Chargers? You simply can't go wrong.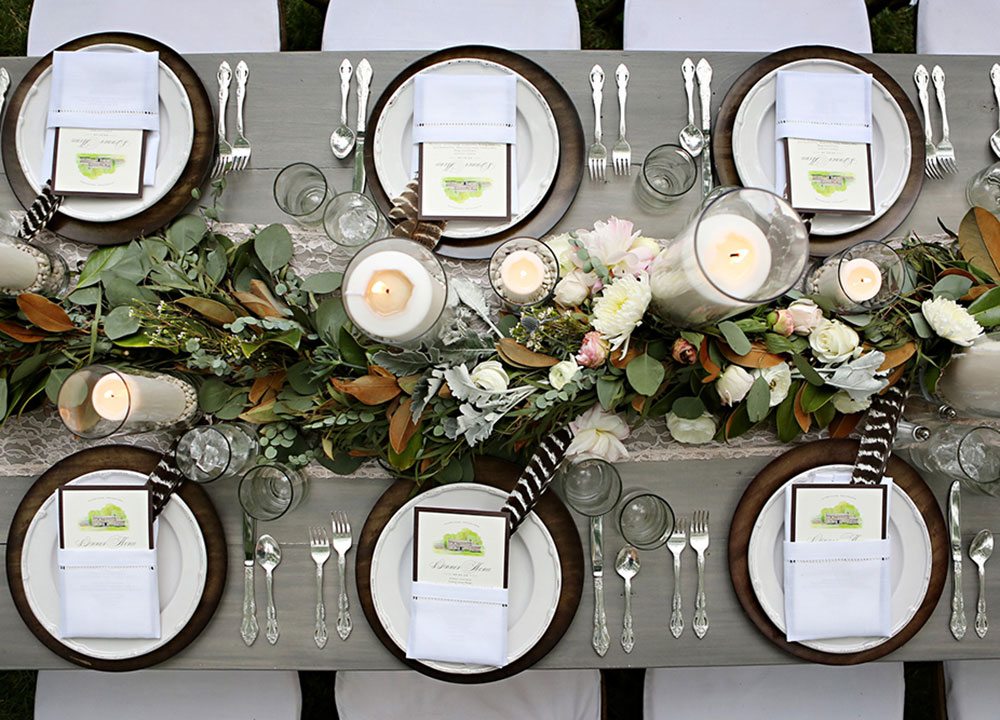 Recycled Wine Glassware
Our Recycled Wine Glassware provides a soft vintage feel that simply completes a place setting. The upcycled design matches effortlessly alongside your favorite autumn inspired centerpieces, whether it's sage garland or mauve florals.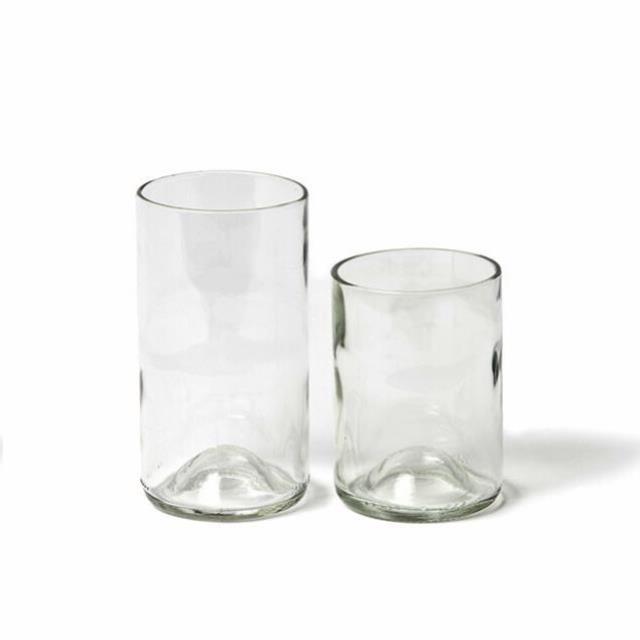 Ready to start designing the rentals for your autumn wedding? Contact our team about our party rentals in Nashville, Franklin & Middle Tennesee at info@southerneventsonline.com to get started!
TAGS | Artisan China, Chalkboards, Chiffon Runners, Crossback Chairs, Fall Wedding Decor, Fall Wedding Rentals, Nashville Wedding Rentals, Recycled Wine Glassware, Rustic Benches, Rustic Wedding rentals, Rustic event rentals, Tennessee fall wedding, Walnut Ceremony Doors, Whiskey Barrels, Wood Chargers, Wyatt Pedestal Cake Stands, autumn wedding decor, fall events, nashville bride, rustic event style, rustic wedding design, wooden wedding rentals
FEATURED RENTALS | Recycled Wine Glassware, Artisan China, Chalkboards, Chiffon Runners, Wyatt Pedestal Cake Stands, Walnut Ceremony Doors, Whiskey Barrels, Rustic Benches, Wood Chargers, Crossback Chairs,
---
21

Sep

Nashville Wedding Vendors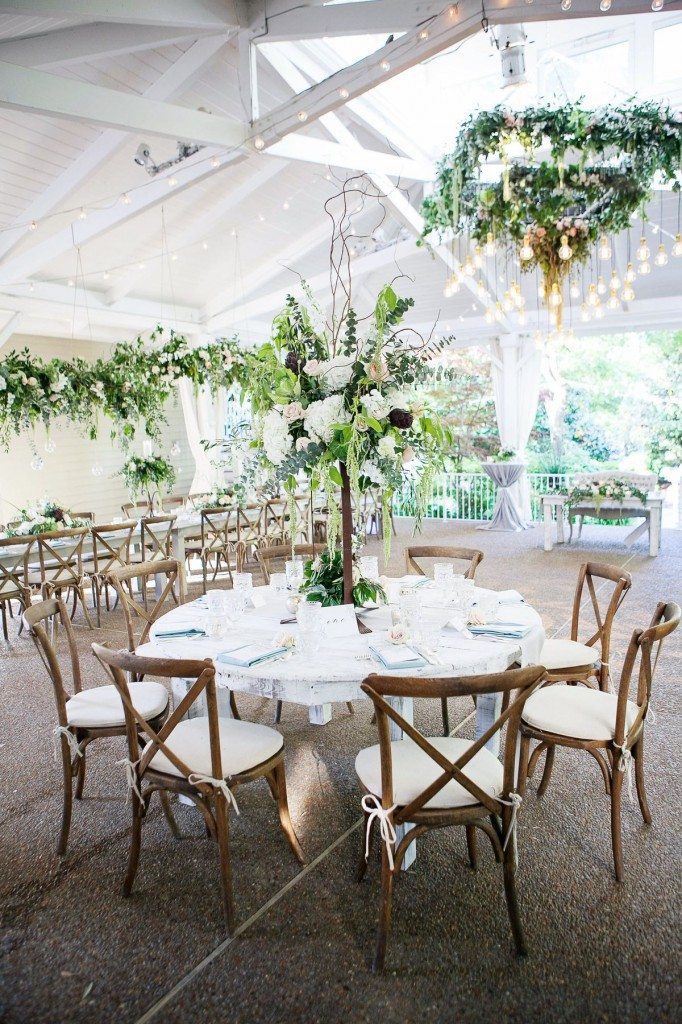 Nashville & Franklin offer an endless number of stunning event & wedding venues – from classic to unique, or grand to intimate, there's a perfect location for whatever event or wedding you are hosting. We're excited to feature some of our favorite local partners, starting with a gorgeous outdoor garden wedding venue that is exquisitely Southern.
CJ's Off the Square is a gorgeous garden wedding venue located in the heart of downtown Franklin, TN. Boasting an intimate property and charming garden, we love that it's an all-inclusive venue with sweet and historic charm that lends itself to any couple's style while being effortlessly romantic, no matter the season.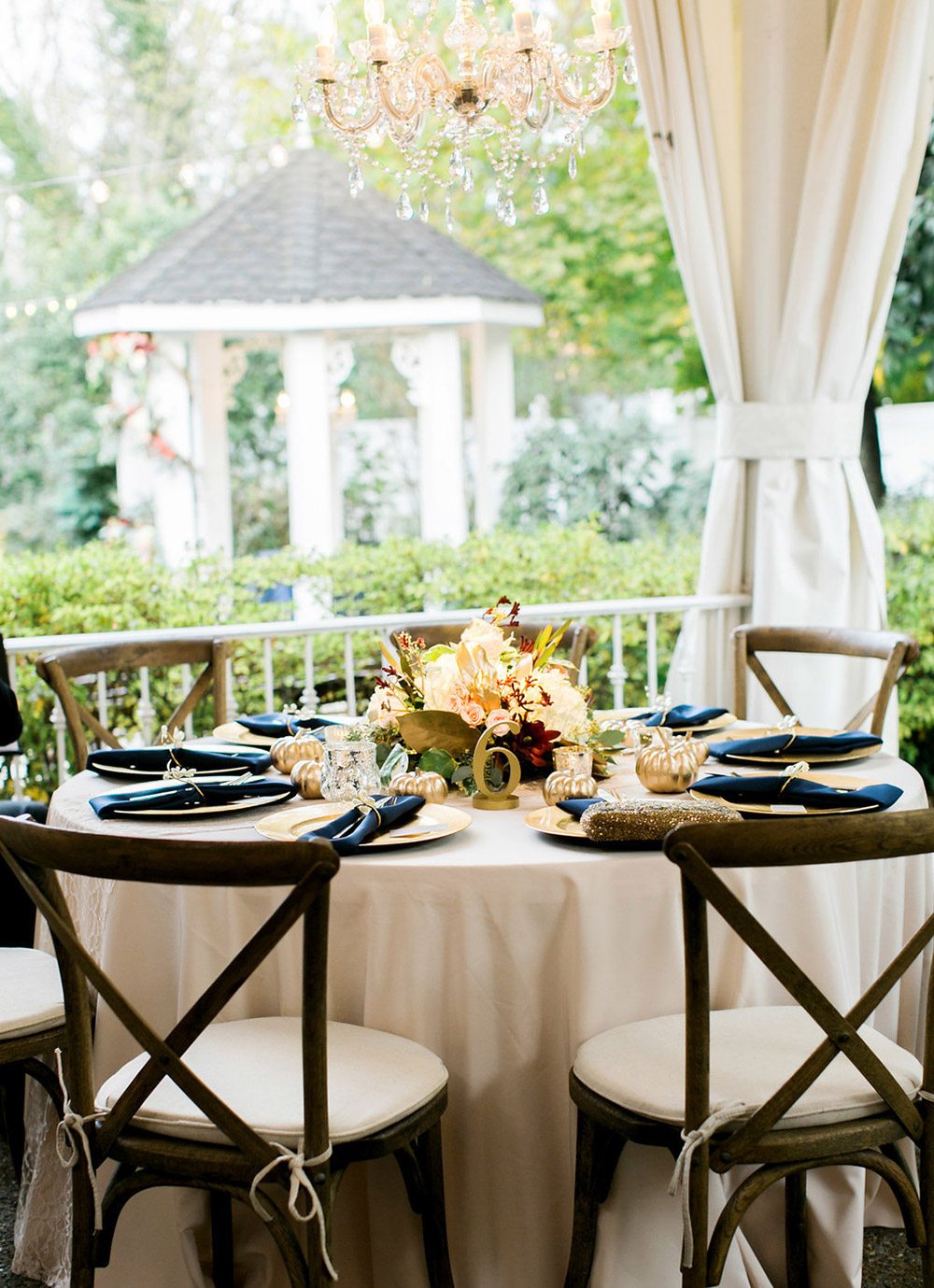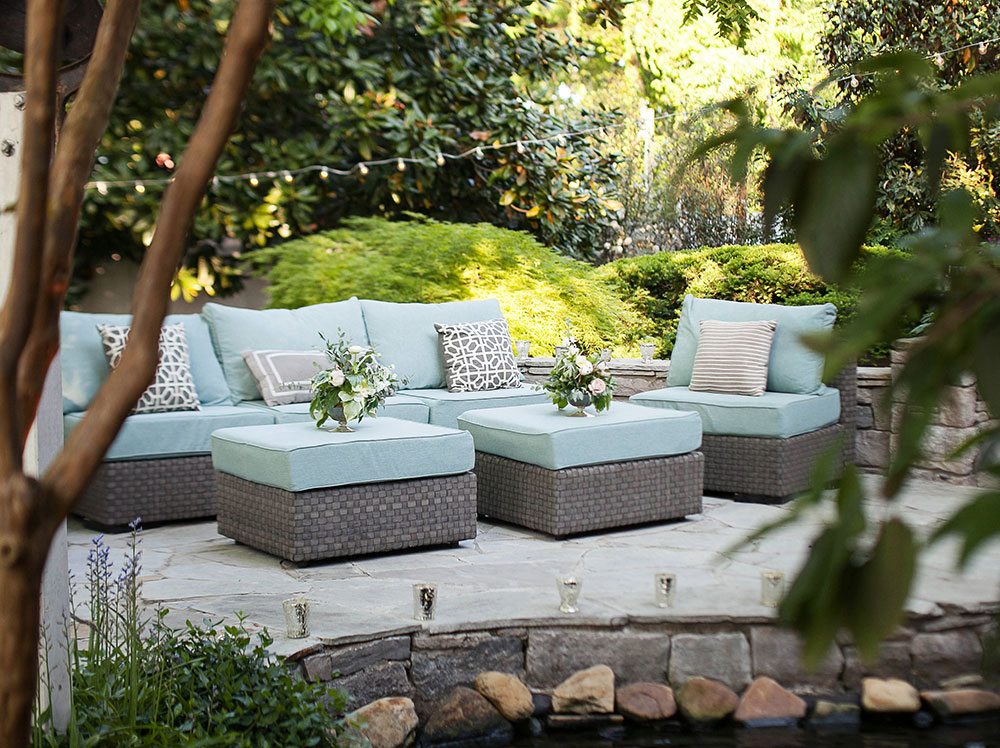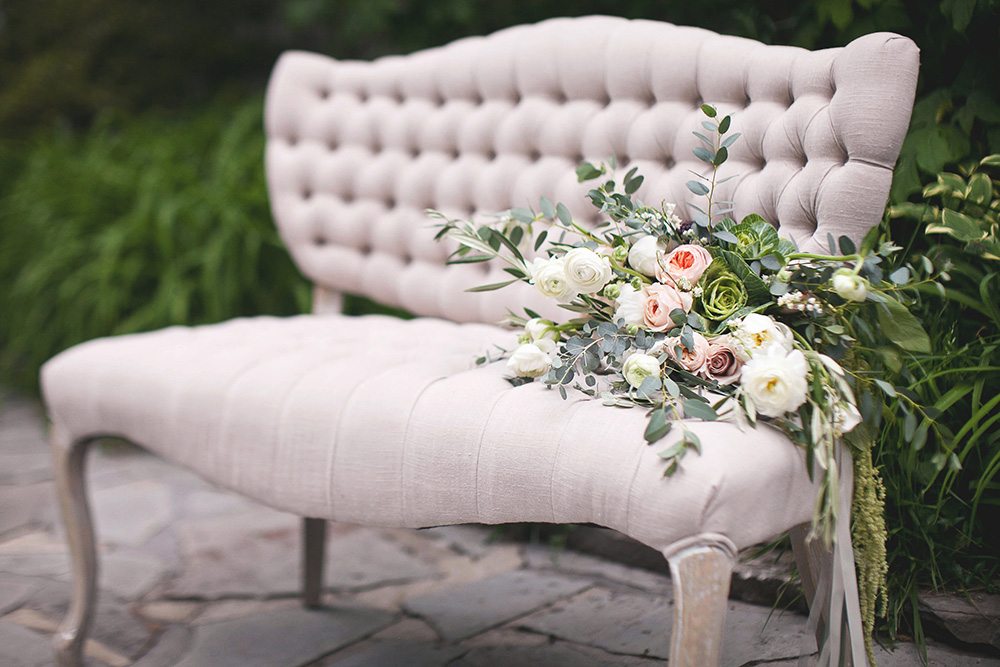 More Than a Garden
CJ's Off the Square is known for its magical garden but has so much more to offer. The property features a historic house, including a gorgeous bridal suite and wine cellar, and an outdoor covered event pavilion that looks over the garden.
The Event Pavilion keeps guests cool under the shade, or warm next to heaters while still being surrounded by the greenery of the garden. Plus, it allows for a convenient built-in rain plan. We also love that the entire venue boasts neutral colors, meaning it is a blank canvas for whatever classic, whimsical, or modern style couples dream up.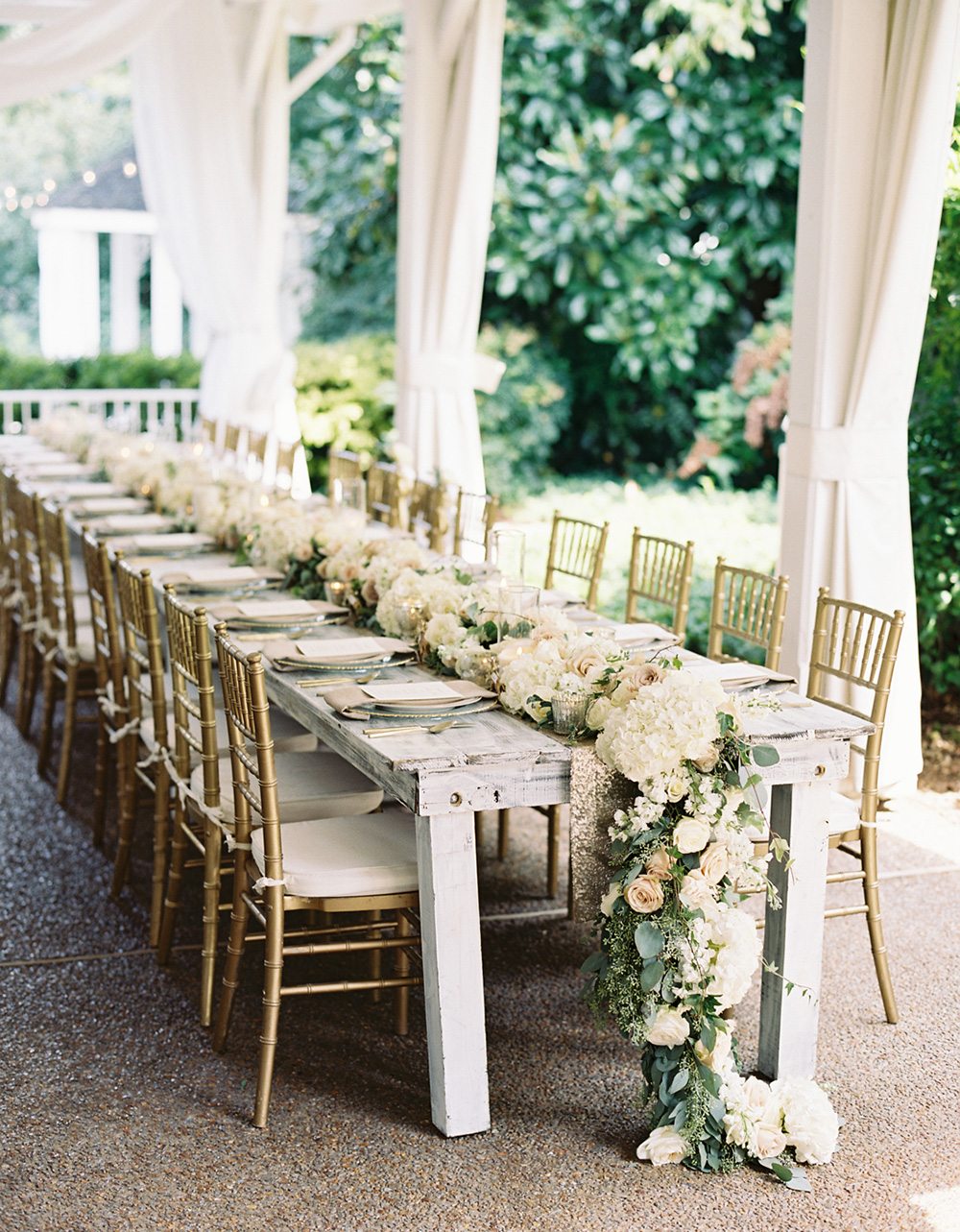 Intimate Setting
With space to accommodate events of up to 135 people, CJ's Off the Square is perfect for couples looking for an intimate celebration, rich in details and full of love (the kind where you can chat with each and every one of your guests). While the garden is a romantic spot for your ceremony, it can be transformed with lounge seating for the reception, maintaining the intimate vibe throughout your event.  The historic home also offers additional space where you and your new husband or wife can escape to for a few stolen kisses.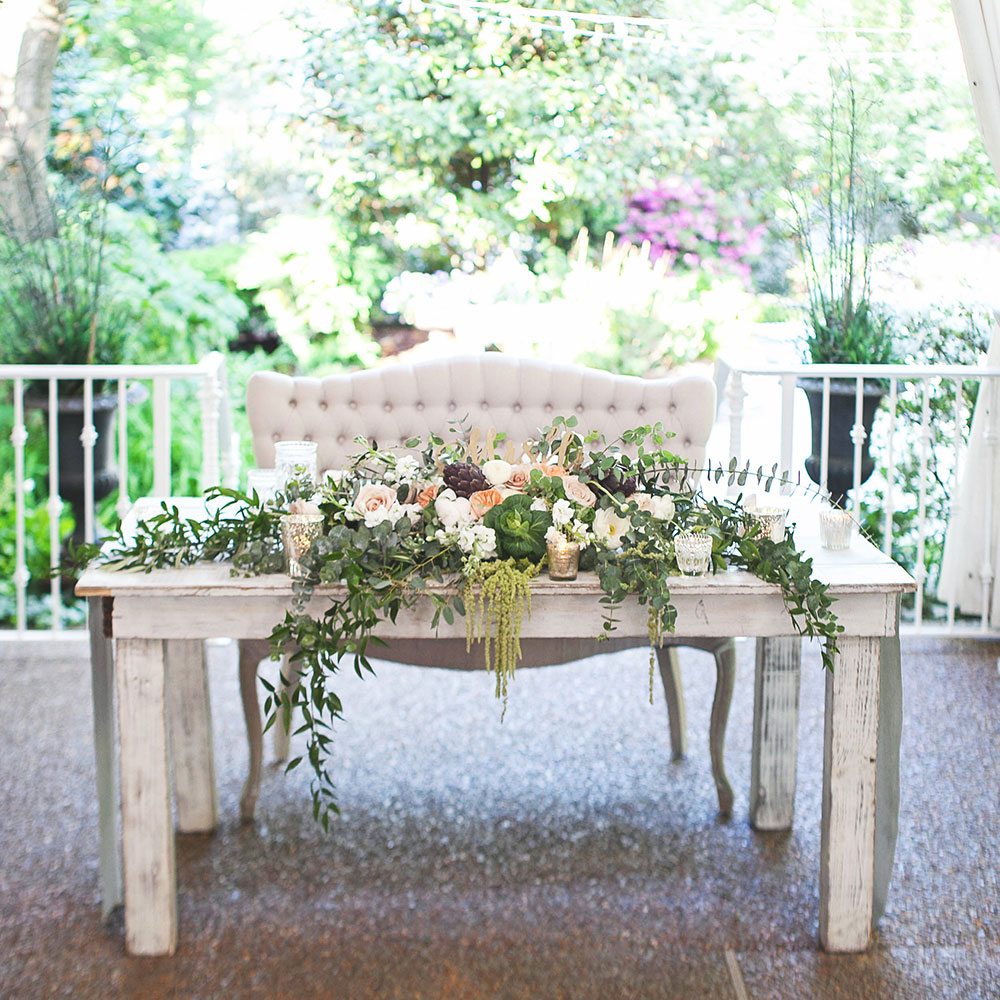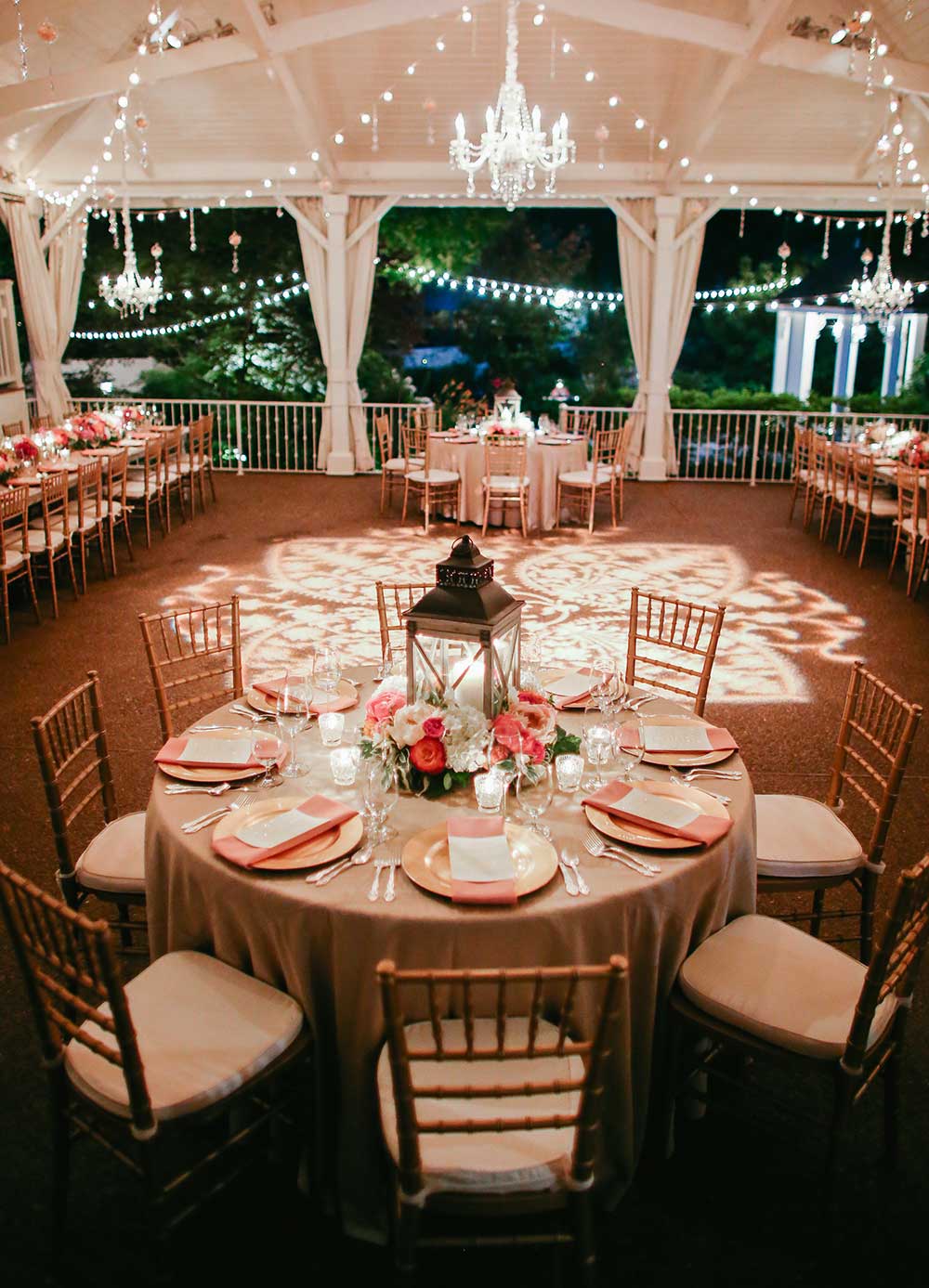 Pet-Friendly
We love how couples are incorporating their fur-babies into their wedding celebrations and CJ's Off the Square allows pups to join in on the fun! Dogs are allowed during the ceremony at this pet-friendly venue which is perfect seeing that they make adorable ring bearers! Learn more about including your pet in your wedding on their blog.
Wedding Planner Included
Most importantly, we love that wedding packages at CJ's Off the Square come with a personal planner to help couples coordinate their dream wedding day. The team CJ's Off the Square are there to help couples with their design, budget, and logistics to ensure your day flows beautifully while letting your personalities to really shine through. Already have your own planner? Not a problem! Their team is also more than happy to collaborate with other planners and event designers.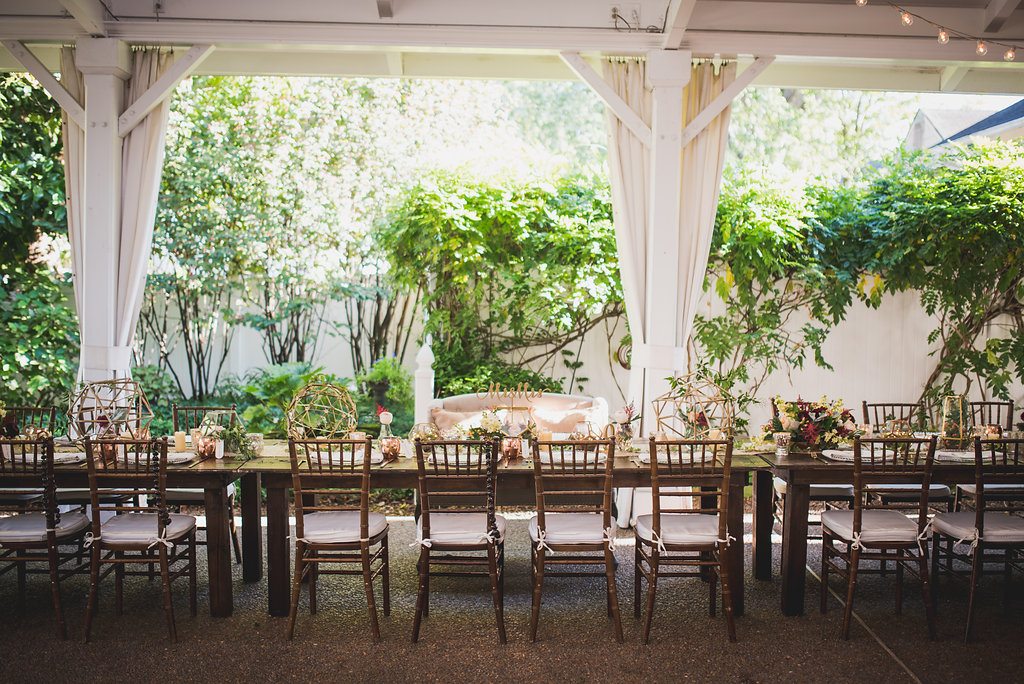 We're proud to partner with CJ's Off the Square to help couples design beautiful wedding days. Our rentals help customize the space while still being surrounded by a romantic Southern garden. Interested in learning more? Visit their website for package and pricing information.
TAGS | CJ's Off the Square, Nashville Event Rentals, Nashville Wedding Rentals, Nashville party rentals, Rustic Wedding rentals, Southern Events Party Rental, Southern Events Party Rental Company, Unique Wedding Rentals, downtown franklin, franklin, intimate wedding, nashville, outdoor garden wedding, outdoor weddings, outhern wedding, small weddings, southern garden wedding, tn, wedding planner
FEATURED RENTALS | Farm Tables, Gold Chiavari Chairs, Belmont Chargers, Darcy China, Gatsby Coupe, Tessa Loveseat, Sutton Furniture, Cross-back Chairs
---
26

Jan

Southern Events Products, Trends and Inspiration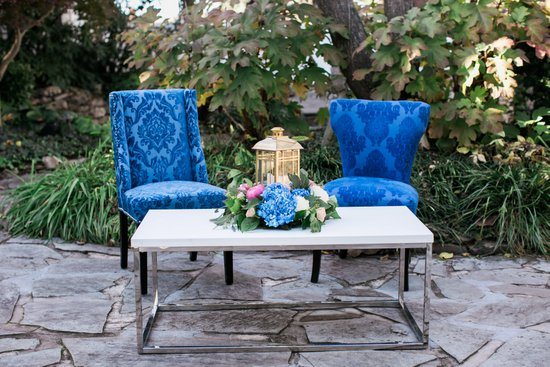 Brighter weddings and events are on the horizon according to the Pantone Colors of the Year 2017. We love the idea of staying ahead of the trends and incorporating colors that are sure to be seen and well loved on both runways and inside homes for the next couple of years. Care to join us? Our inventory has everything you need!
NIAGARA – The Amanda Chair is the perfect way to bring in Niagara – a moody, denim-like shade of blue – to any celebration or event. The relaxed hue on this particular chair is ideal for a vintage theme – think of pairing it with one of our Farm Tables and our Hob Knob glass collection for a perfect tablescape, or put it next to our mint green Marjorie Coffee Table for a more whimsical look.
Trying to keep things understated and timeless? Simply add an ice blue dinner napkin along with our White Round China Collection for a more minimalist design.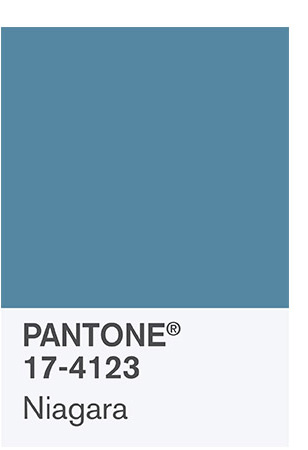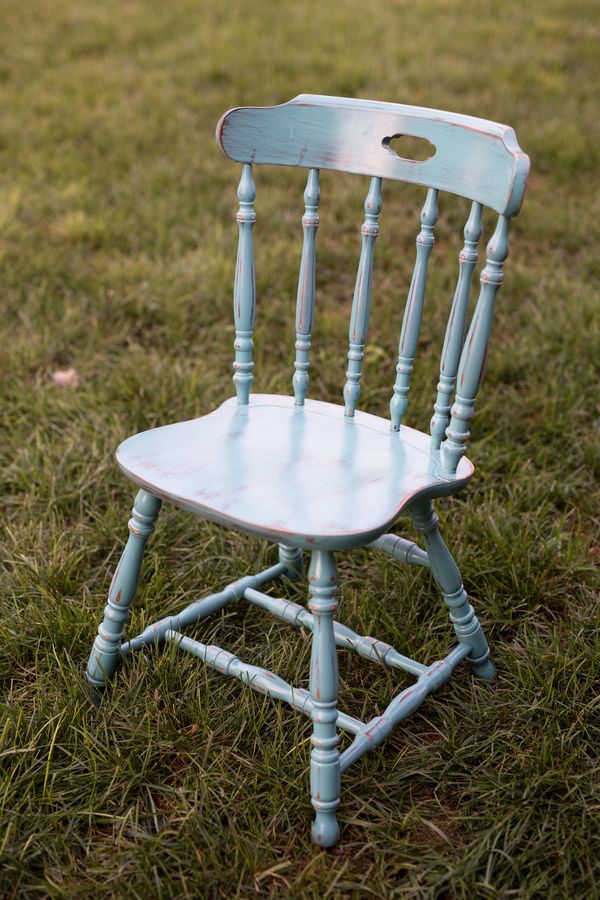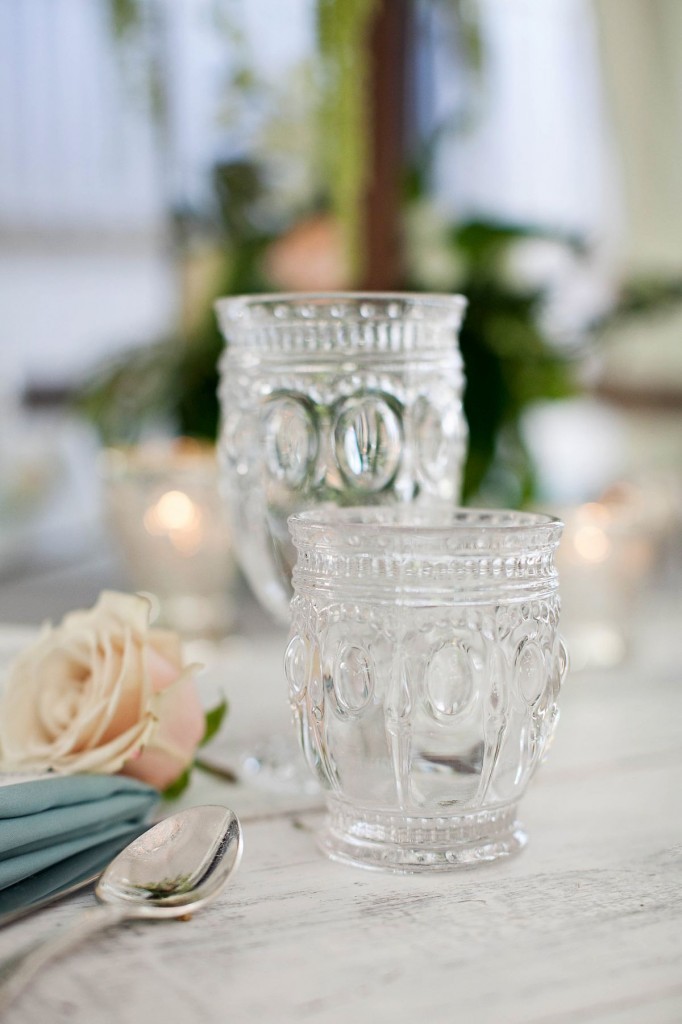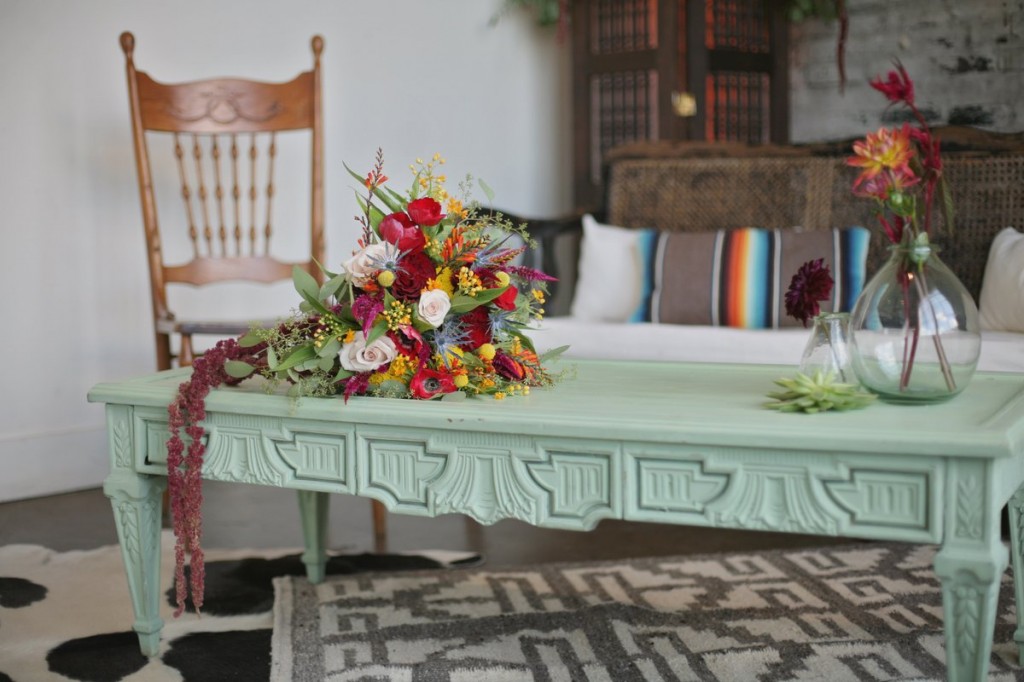 LAPIS BLUE – This deeper shade of blue lends itself to a more modern or more dramatic color palette. And we have the perfect piece of furniture to do just that: our Rhapsody in Blue Side Chair in high back, low back, or dining chair styles.
The gorgeous details of these chairs can easily upgrade any simple design to make a bigger statement. Pair it with white tables like the Trellis side table or Mykonos Coffee Table for a modern look and feel. Or, get dramatic by pairing it with the Urban Drum Coffee Table.
Want to skip the chair but keep the Lapis? We have a table runner or dinner napkin for that! The pop of color adds depth to any tablescape.
PRIMROSE – Bring on the fun with the bright and joyful yellow that is primrose. Incorporate the vitality and excitement of this shade in your event with beautiful vintage pieces in a variety of bright yellow shades. Our Sunny Rolling Cart is the perfect vintage piece to hold your photo booth props, or even displaying your forks, napkins, plates, etc. Keep the pop of primrose throughout by incorporating some of our wooden beverage crates – Pepsi, Double Cola, and Sun Drop crates are all shades of yellow! Add on to the vintage fun by adding assorted vintage suitcases and old story books throughout.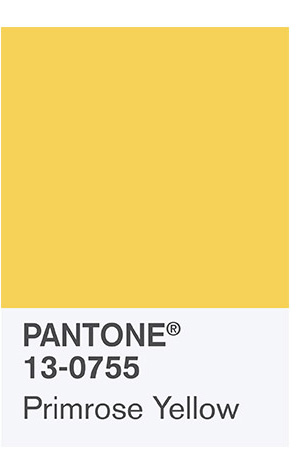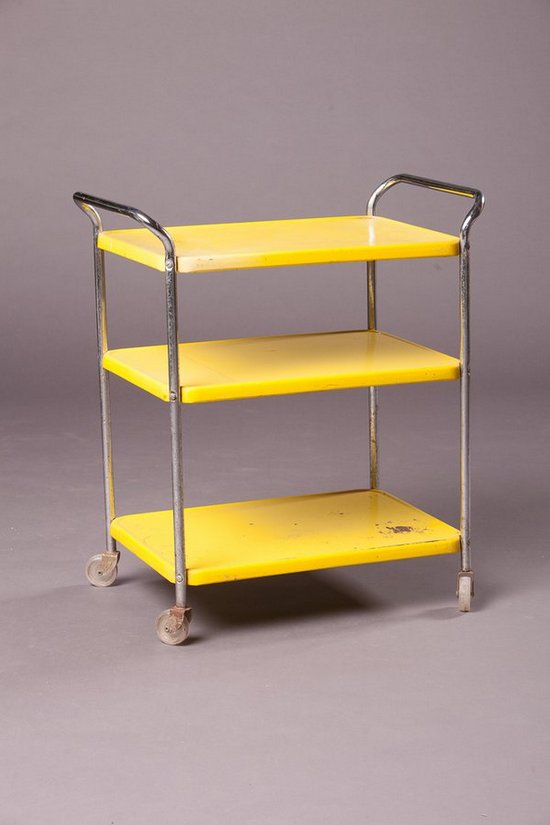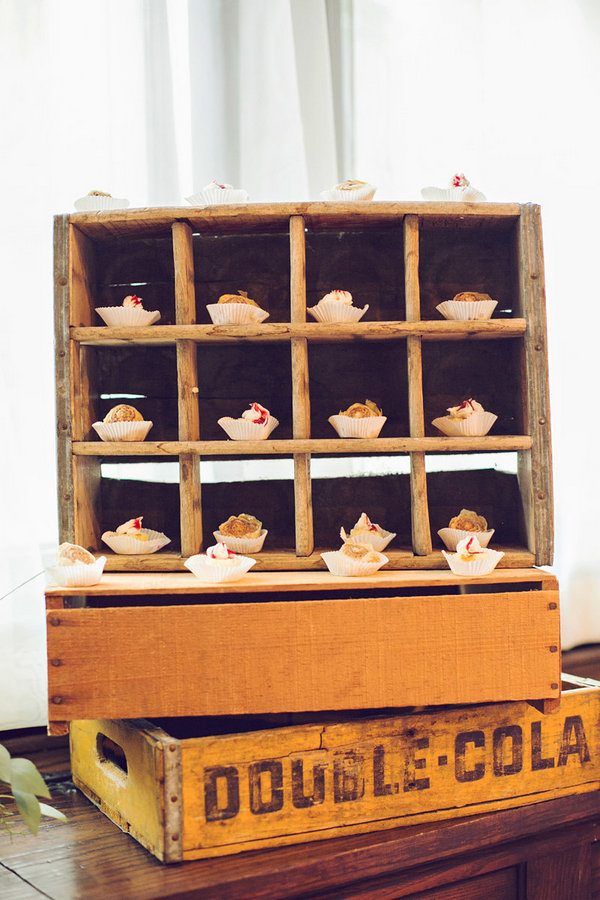 Want to incorporate trending colors or event styles into your next event?  Contact our team about reserving the items featured.
TAGS | Nashville Event Rentals, Nashville Wedding Rentals, Nashville party rentals, On Trend, Rustic Wedding rentals, Southern Events Party Rental, Southern Events Party Rental Company, Southern Events Party Rentals, Unique Wedding Rentals, Vintage Chairs, Vintage Prop Shoppe, amanda chair, white washed farm tables, yellow wedding
FEATURED RENTALS | Amanda Chair, Hob Knob Class Collection, Marjorie Coffee Table, White Round China Collection, Rhapsody in Blue Side Chair, Rhapsody in Blue Dining Chair, Trellis side table, Mykonos Coffee Table, Urban Drum Coffee Table, Sunny Rolling Cart, Double Cola Wooden Beverage Crate, Pepsi Wooden Beverage Crate, Sun Drop Wooden Beverage Crate, Assorted Vintage Suitcases, Vintage Story Books,
---
17

Apr

Southern Events Products, Trends and Inspiration
How much do we love fall weddings… to many reason to count!  Today's autumn inspired style shoot features a bold color palette in the natural setting of one of Nashville's newest venues –   Drakewood Farm.  Using various rustic pieces from our inventory, you may spot our white-wash farm tables, rustic bench, whisky barrel, and cross-back chairs in the images below.  Next to the charming weathered barn on the property – perfection!
Caprice and her team from the Enchanted Florist, created  the gorgeous floral arrangements and ceremony space while the sharp shooters from Ace Photography captured the brilliant photos.  We look forward to the many events and weddings we expect this new venue to host – until then be sure to visit the Drakewood Farm website for more information.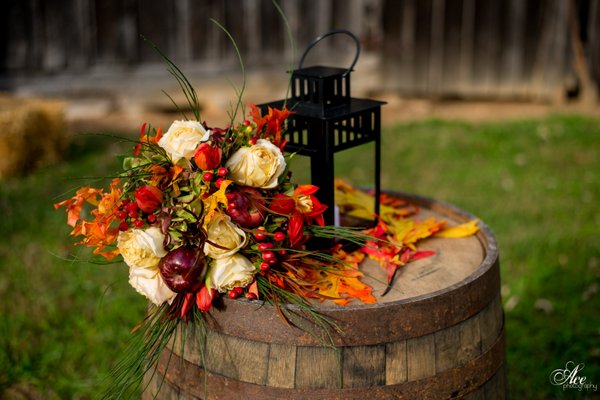 TAGS | Ace Photography, Drakewood Farm, Fall Wedding Decor, Rustic Wedding rentals, Southern Events Party Rental
FEATURED RENTALS |
---
30

Jan

Real Nashville Weddings, Southern Events Products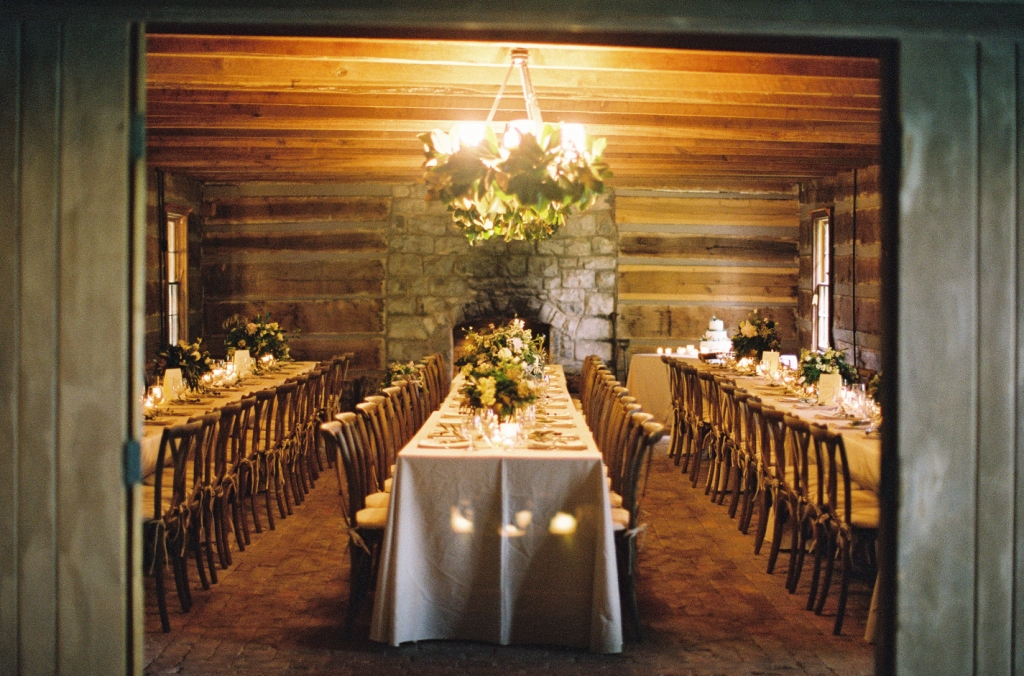 Mancy and Alex's intimate, candle lite celebration is one for the ages – a mix of classic, modern elegance in a rustic, country setting – we simply swoon!  Designed & styled by one of our fav Nashville planners, Jessica Sloane – we knew the results would be no less than stunning.  Her eye for simple elegance with a modern feel is unparalleled- it is always a treat to work with her.  Our cross-back chairs are perfectly matched to the style of Mancy and Alex's wedding – one you can see was filled with lots of love!
Nashville wedding photographer, Rylee Hitchner captured the gorgeous pictures you see below.  Enjoy!
TAGS | Cross-Back Chairs, Jessica Sloane, Rustic Wedding rentals, Rylee Hitchner Photography, Southern Events Party Rental
FEATURED RENTALS |
---
8

Apr

Real Nashville Weddings, Southern Events Products
Looking for a fun way to dress up your farm tables? Erin Lee caught some wonderful shots of our rustic farm tables dressed up with our white wood folding chairs, silver poly linens and mercury glass. The bright pop of color given by the flowers and candles brightened up this simple silver and white tablescape. We feel that this gave it a wonderful and easy rustic chic feel, bringing two looks together for a crisp, polished look!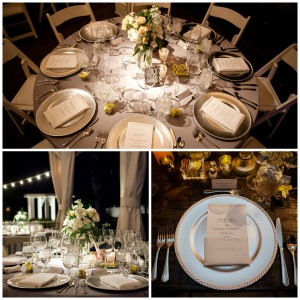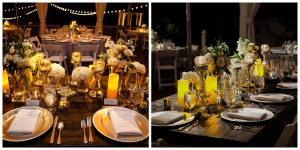 TAGS | CJ's Off the Square, Rustic Wedding rentals, Southern Events Party Rental
FEATURED RENTALS |
---