29

Nov

Southern Events Products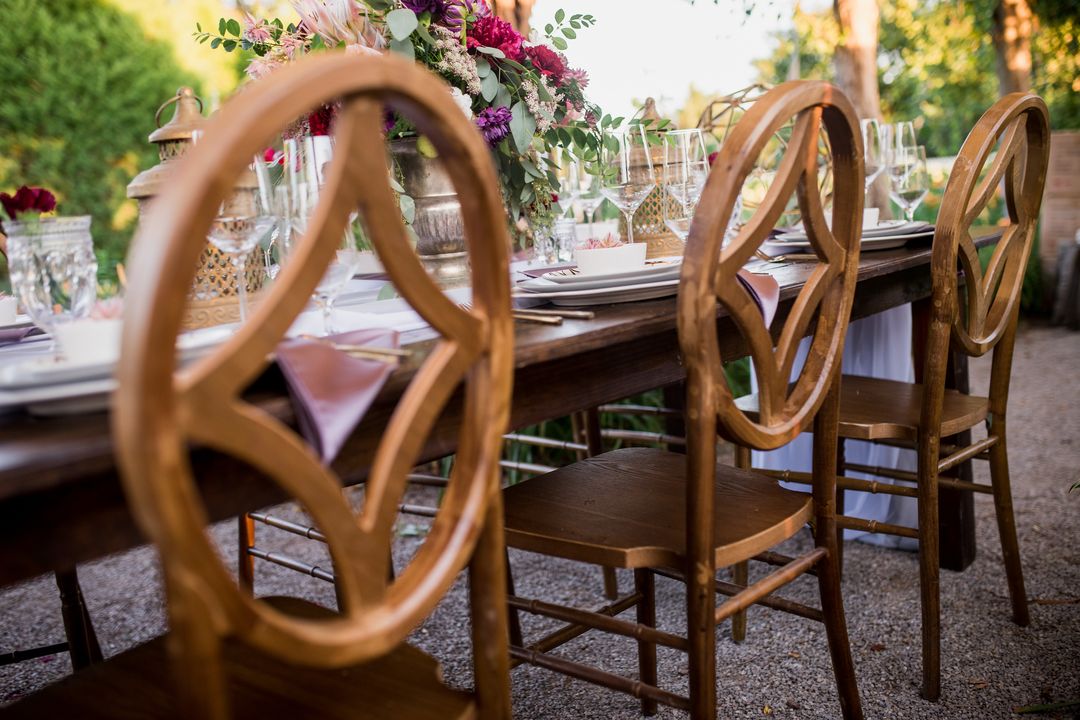 Long gone are the days of basic chairs for your wedding or event. With a variety of stylish seats now available for rent, your wedding chairs or event lounge seating can be a key part of your decor. At Southern Events, our enormous event rental inventory includes plenty of options for unique chairs for events and weddings, including these current favorites.
Looking for just the right unique chairs and other furniture pieces to rent for your Nashville or Franklin TN event? Reach out to info@southerneventsonline.com to start working with a design expert!
Eiffel Armchair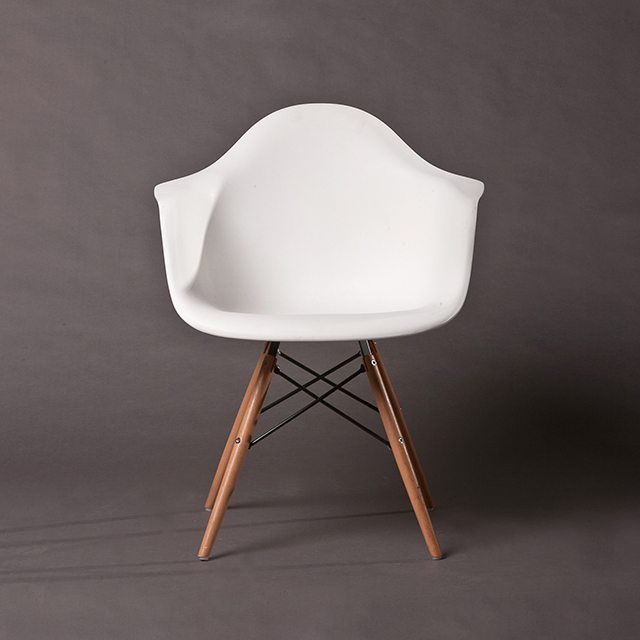 Our fabulous White Eiffel Armchairs are a sleek modern seating option perfect for every event from a corporate meeting to an intimate family party. With soft white lines, natural wood and a nod to the architectural elegance of mid-century modern design, this chair is a great seating option for upscale events, corporate summits or modern weddings.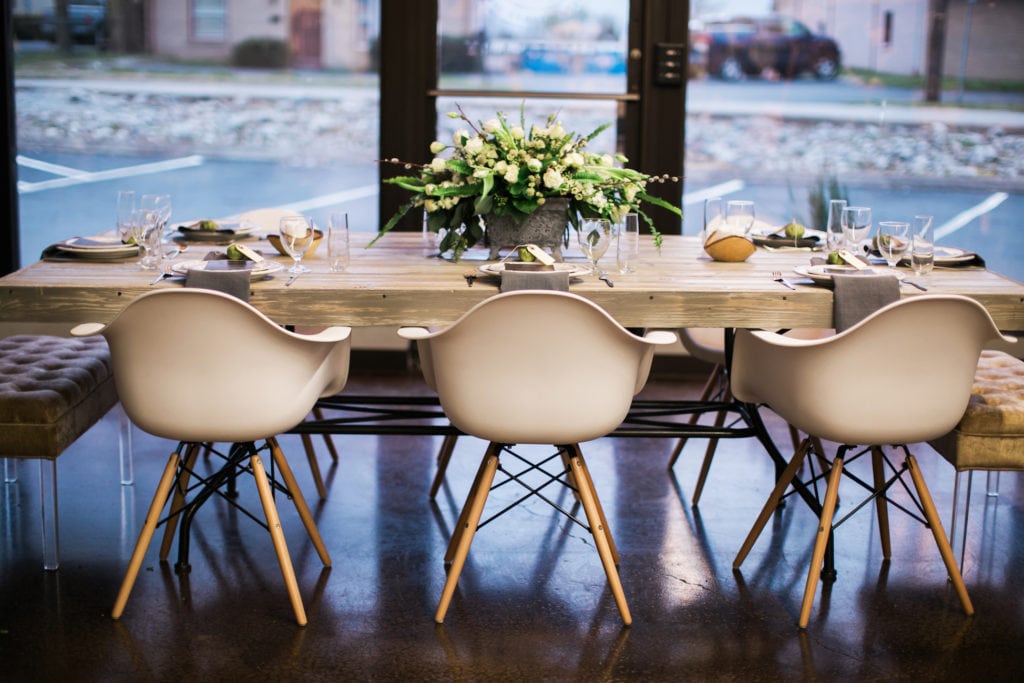 Jen and Chris Creed Photography
Saylor Velvet Chair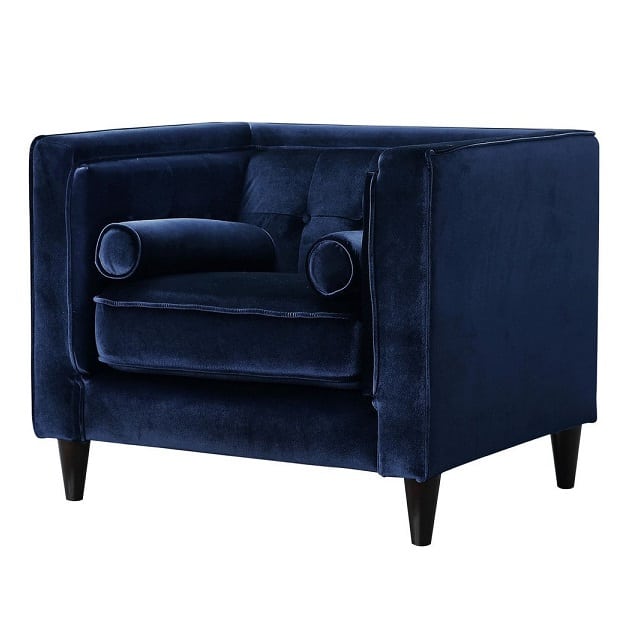 When a luxury is the goal, the Saylor Navy Velvet Chair is the obvious solution. This sumptuous blue chair makes a gorgeous addition to unique lounge furniture or stage seating for events. This statement piece is easy to mix and match for a variety of event looks. Add the matching Saylor Navy Velvet Sofa and accent table for a complete lounge set that your guests won't be able to resist.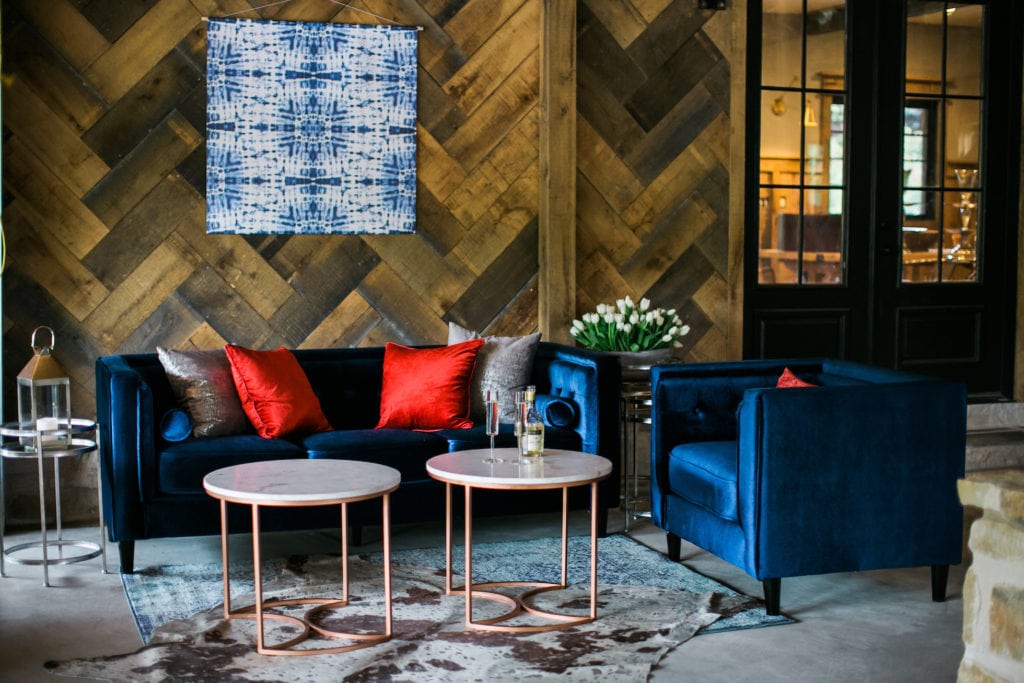 Jen and Chris Creed Photography
Harlin Dining Chair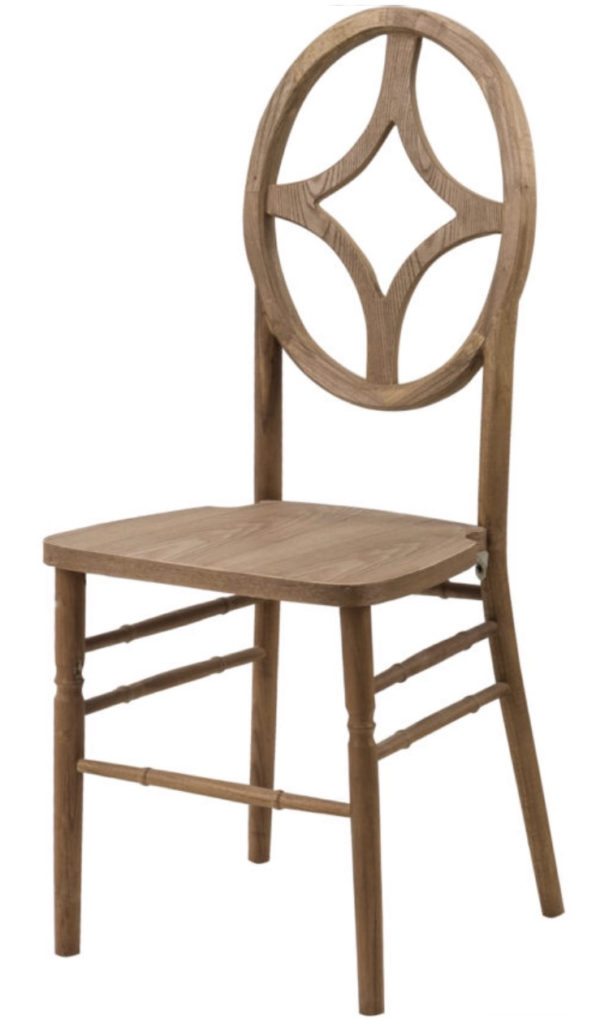 Our most popular dining chair for events, the Harlin Dining Chair is an elegant natural wood chair that instantly elevates a table. A gentle twist on the traditional wooden chair, our Harlin Dining Chairs feature a sculptural "art-deco" inspired back that can flexibly fit into many decor schemes. This gorgeous chair is a great option for both indoor and outdoor event seating.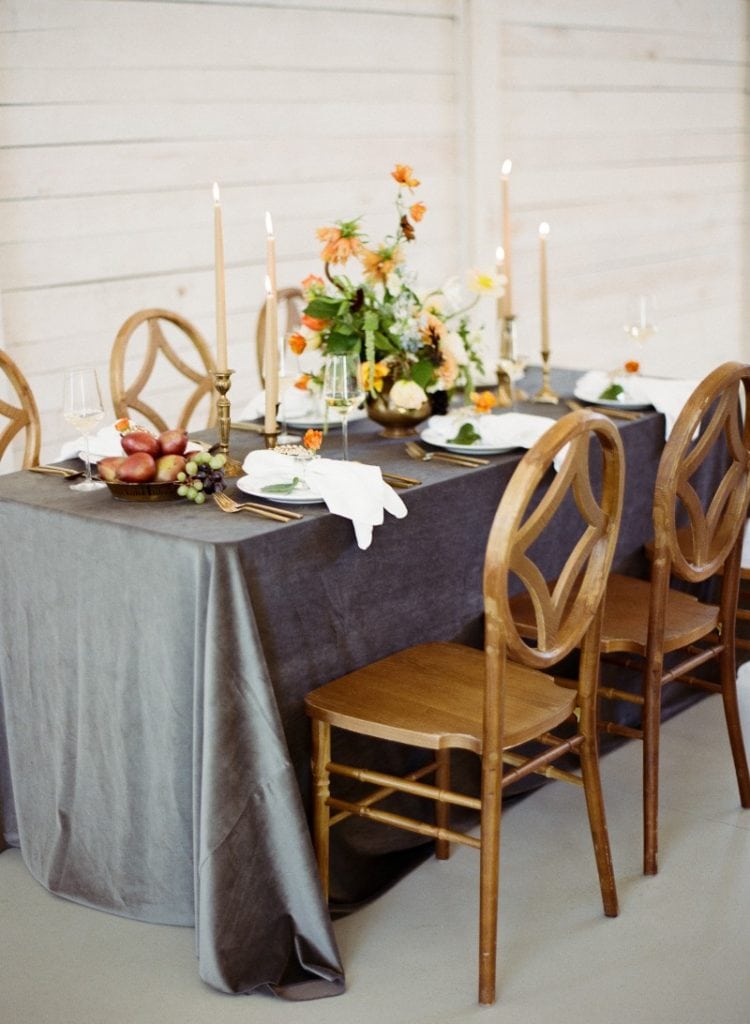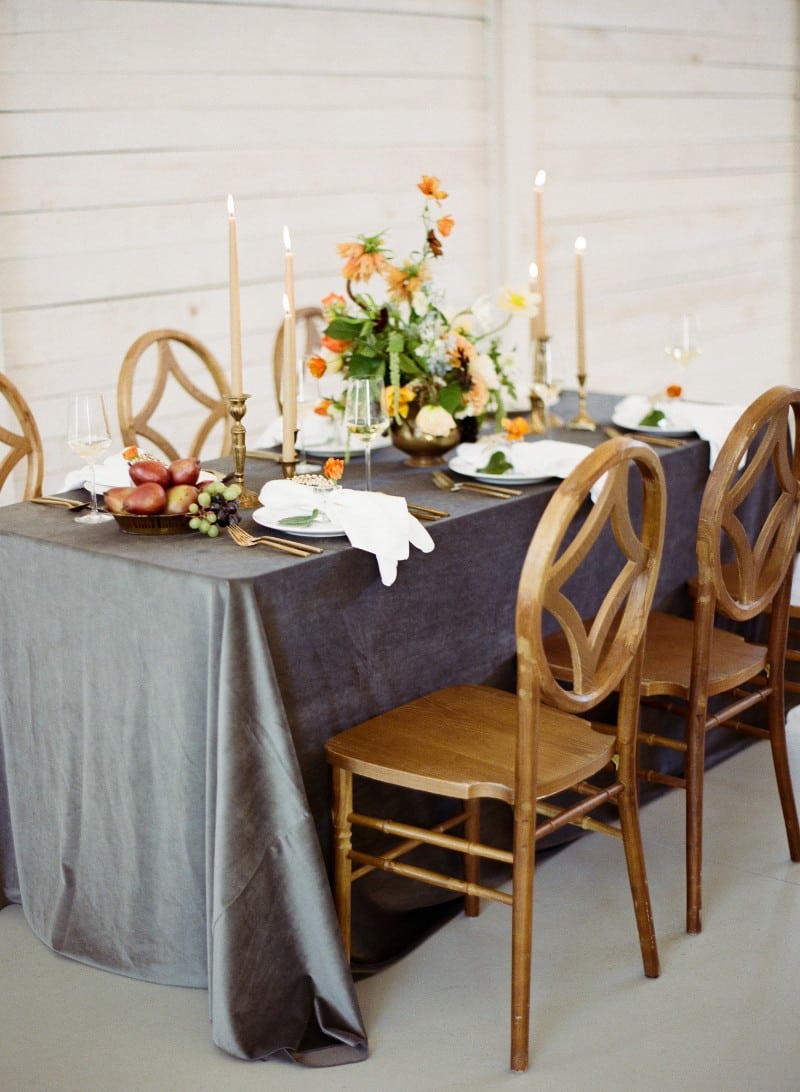 Alex Thornton Photography
Acrylic Chairs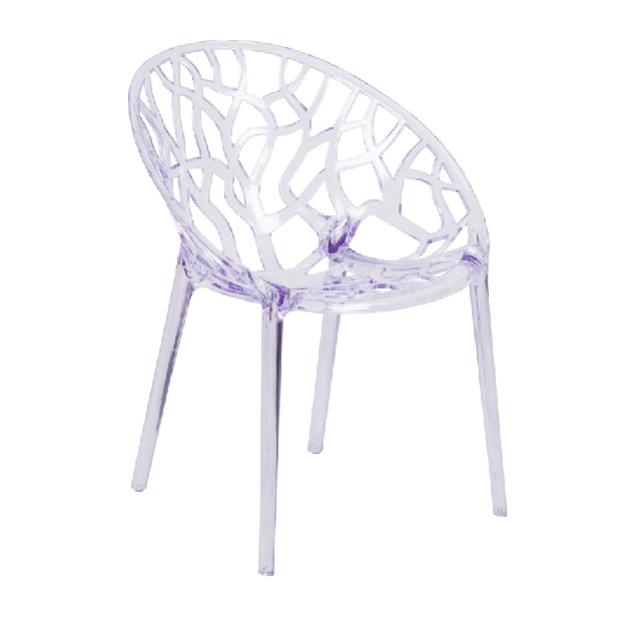 Looking for some truly unique chairs for events? Look no further than our ultra-modern Acrylic Chair Collection. We love using these unique event chairs to add an unexpected design element. From our striking Acrylic Fantasma Side Chair (above) to the popular Acrylic Ghost Arm Chair (pictured below with arms, armless version is also available), these stylish event chairs stand out from the crowd.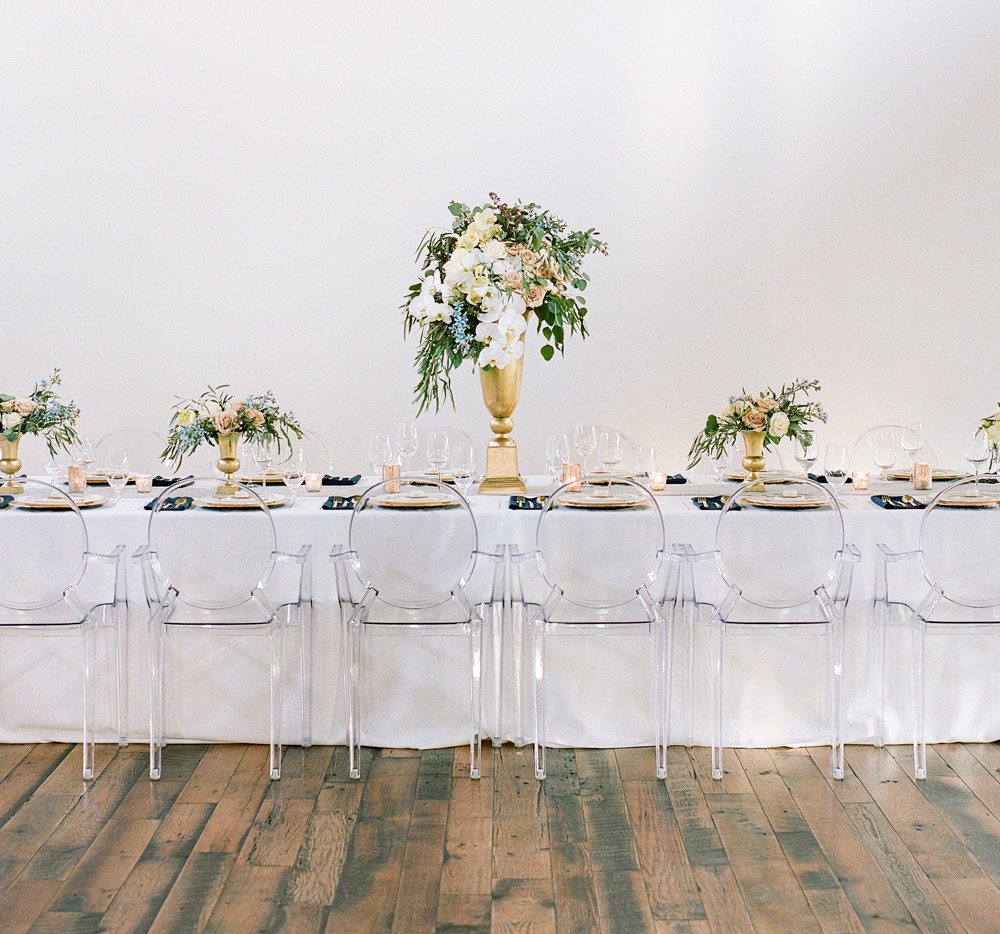 Theo Milo Photography
Adeline Dining Chair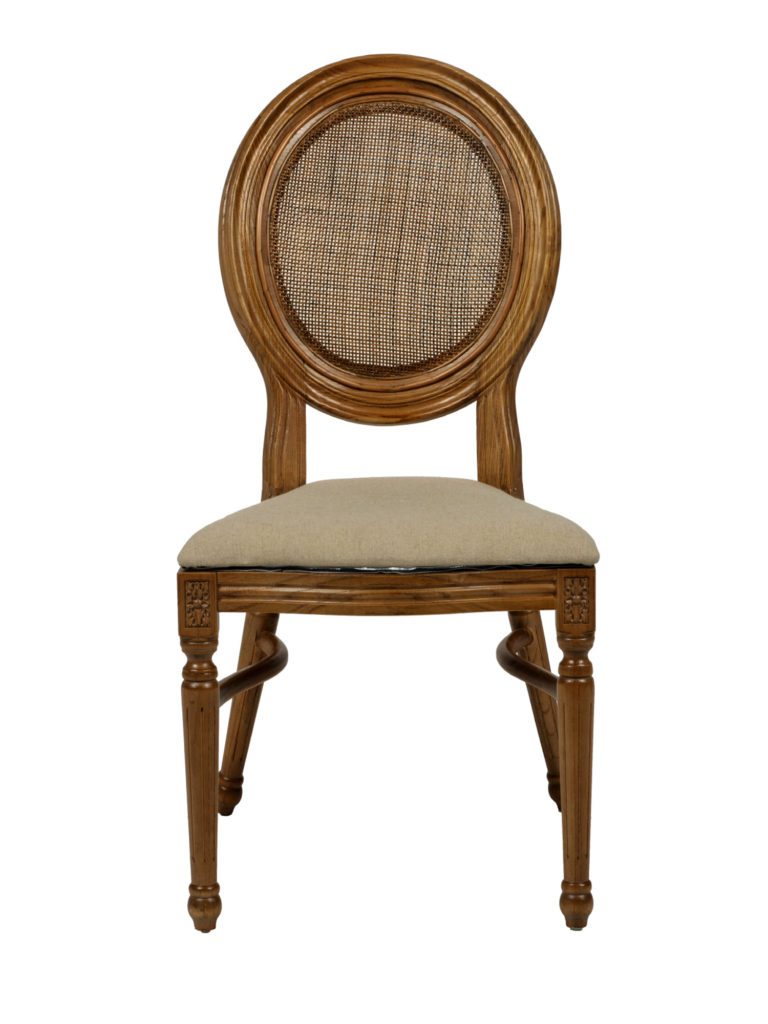 Our beloved Adeline Dining Chairs are stylish, comfortable event chairs that look gorgeous at garden weddings and vintage inspired events. The natural wood details and soft, neutral colors make this a perfect seating option for upscale events. Pair this beauty with lush flowers and soft linens for a sophisticated garden party or add luxurious gold or brushed copper flatware for a black tie event.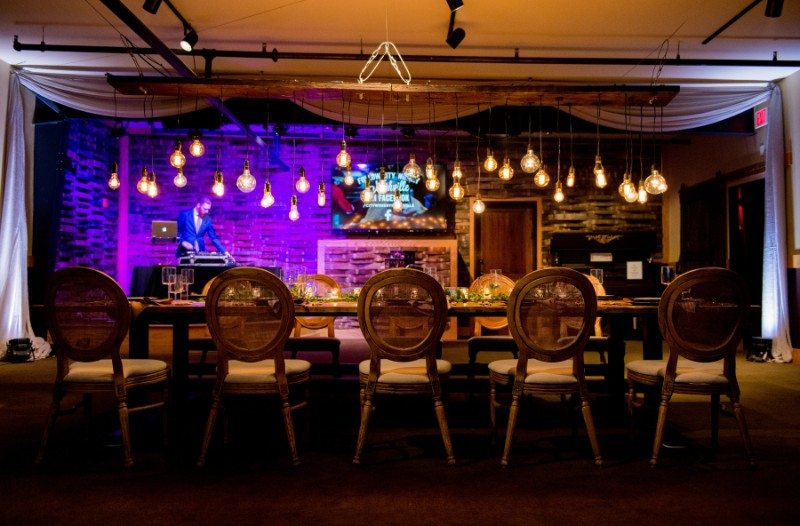 Twila's Photography
Vintage Chairs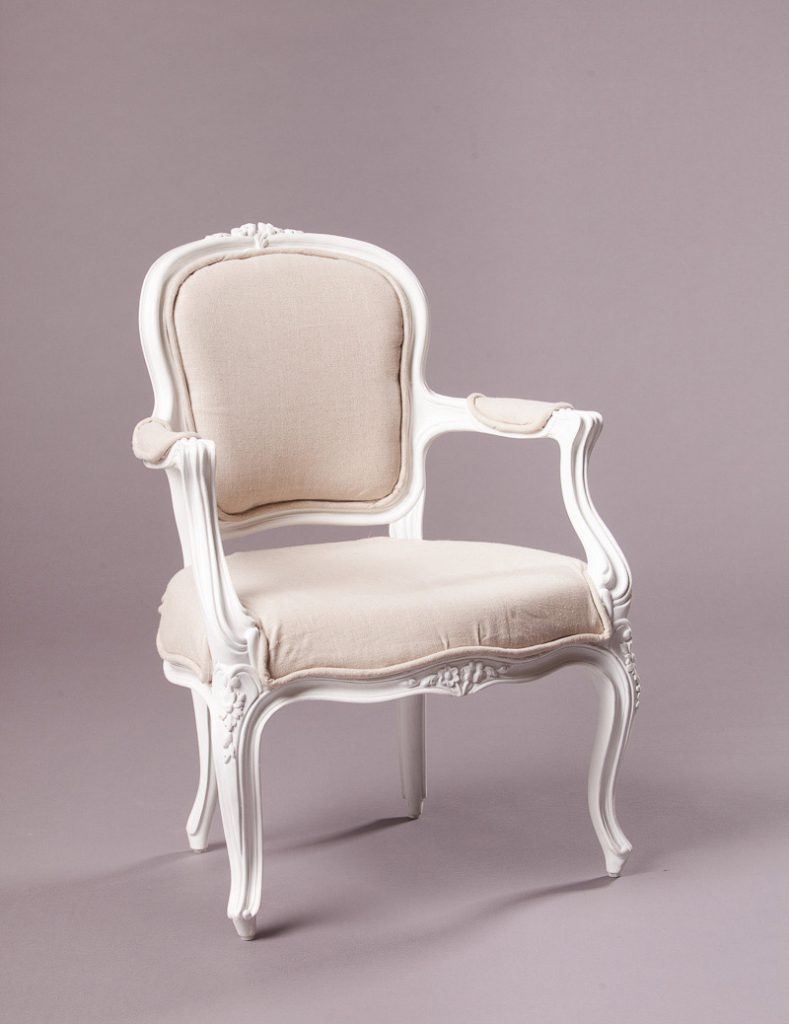 Sometimes finding the right unique chairs for events means scouring antiques for inspiration. That's exactly what we've done with our Vintage Chairs Collection! These stunning, completely unique furniture rentals are so much fun to mix and match. Below, you can see several of our colorful vintage chairs mixed with our Adeline Dining Chairs and our classic Crossback Chairs. You can use these unique vintage chairs for events as dining seating, lounge chairs or as creative elements of your decor.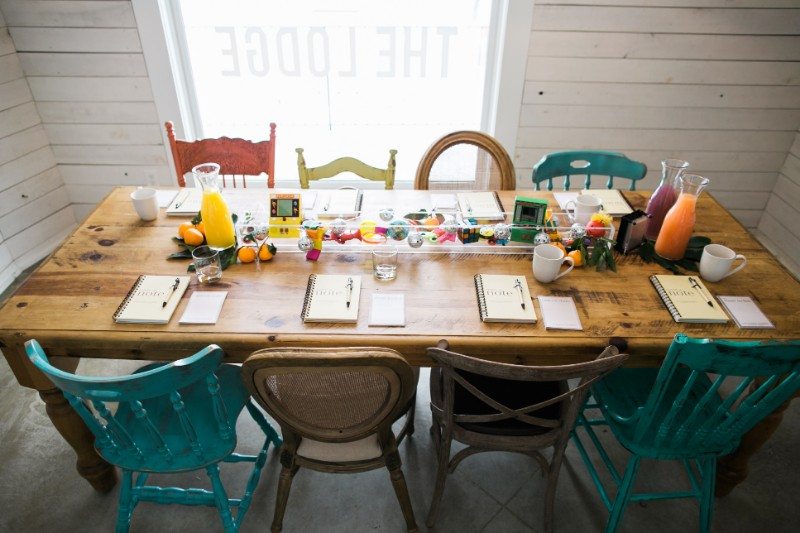 Jen and Chris Creed Photography
Folding Chairs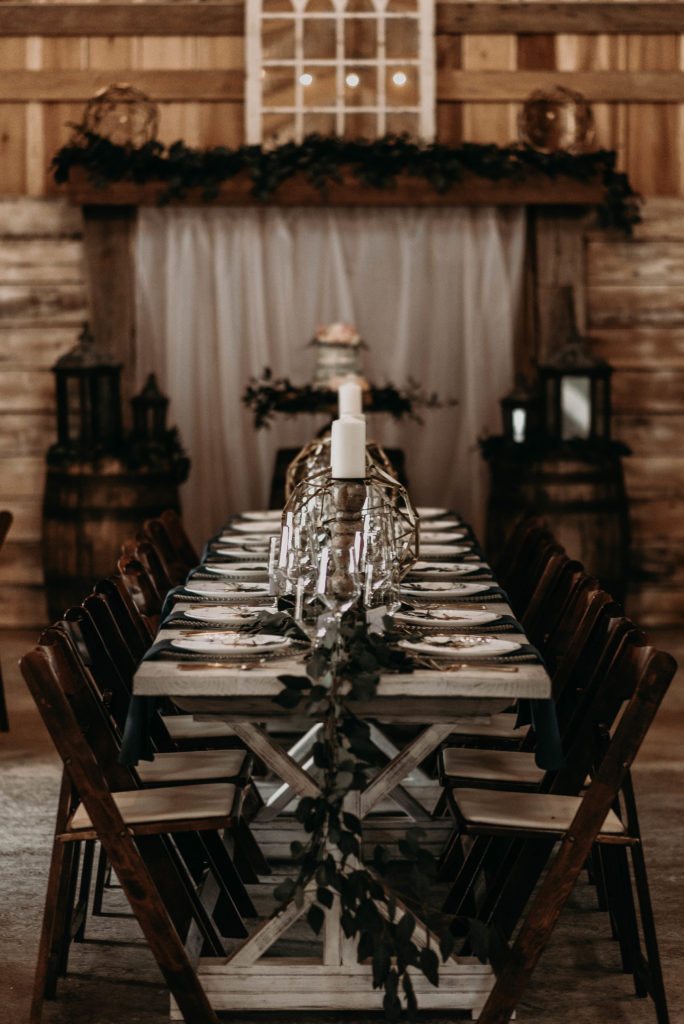 Our Folding Chairs are one of our most popular options for wedding receptions, corporate events and fundraisers. Made with quality wood or white resin, these folding chairs make a great chair for formal and casual events. Available in Black Wood, Fruitwood or White Resin, these folding chairs are a stylish budget option.
Chocolate Pouf
No post about unique chairs for events would be complete without a mention of one of our favorite inventory items: these comfortable Chocolate Poufs! These unique event chairs make great lounge seating or side tables and are extremely versatile.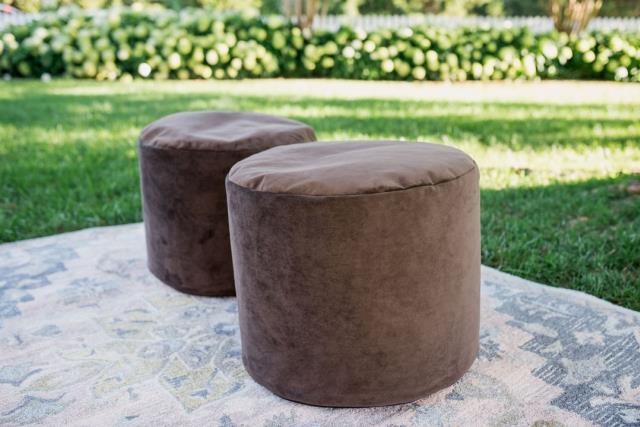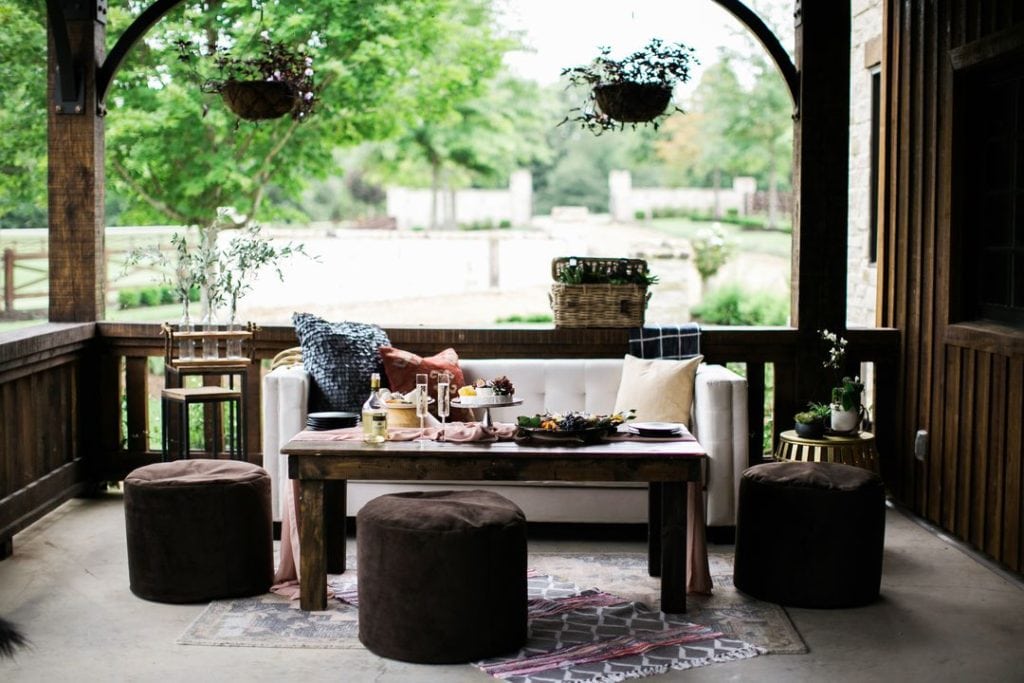 ---
Looking to surprise and delight with the seating at your next Nashville or Franklin TN event? Reach out to info@southerneventsonline.com to start working with a design expert!
TAGS | Acrylic Carrigan Side Chair, Acrylic Chair, Acrylic Fantasma Side Chair, Acrylic Ghost Arm Chair, Acrylic Ghost Armless Chair, Adeline Dining Chair, Chocolate Pouf, Chocolate Poufs, Dining Chairs, Eiffel Armchair, Event Seating, Folding Chairs, Harlin Chair, Saylor Chair, Saylor Velvet Chair, Southern Events Party Rental, Southern Events Party Rental Company, Southern Events Party Rentals, Unique Dining Chairs, Unique Nashville Event Rentals, Unique Nashville Wedding Rentals, Unique Vintage Chairs, Unique Wedding Rentals, Upscale Dining Chairs, Urban Dining Chairs, Vintage Chairs, corporate event rentals, harlin dining chair, unique seating
FEATURED RENTALS | White Eiffel Armchair, Saylor Navy Velvet Chair, Harlin Dining Chair, Acrylic Chairs, Acrylic Fantsama Side Chair, Acrylic Ghost Arm Chair, Acrylic Ghost Armless Chair, Adeline Dining Chair, Vintage Chairs, Crossback Chair, Vintage Alex Chair, Vintage Amanda Chair, Vintage Annabelle Arm Chair, Vintage Annabelle Chair, Vintage Caroline Chair, Vintage Charlotte Chair, Vintage Christopher Chair, Vintage Constance Chair, Vintage Lydia Arm Chair, Vintage Pearlie Side Chair, Vintage Prissy Arm Chair, Vintage Provence Cathedral Chair, Vintage Ramona Chair, Vintage Roper Arm Chair, Vintage Rosie Chair, Vintage Sadie Chair, Black Wood Folding Chair, Fruitwood Folding Chair, White Resin Folding Chair, Chocolate Pouf
---
18

Jan

Events and Style Shoots, Southern Events Products, Vintage Prop Shoppe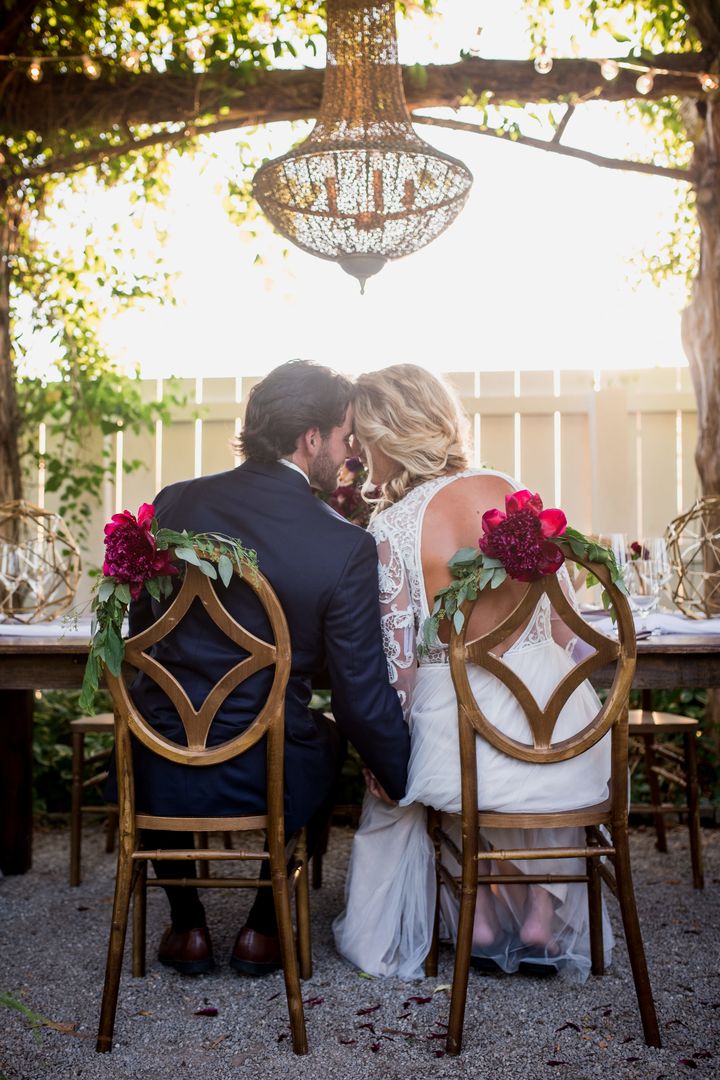 Planning your big day can be an overwhelming endeavor, but designing your big day should be genuinely fun and exciting! The overall style of a big day should reflect the couple's personalities and set the tone for a joyous occasion. No matter what design best encompasses you, adding character to your chosen wedding venue in Nashville or Franklin, TN is easily done with the right rentals.
Not sure exactly how to get started? The experts at Southern have put together different wedding styles to provide a little inspiration for your upcoming Middle Tennessee nuptials:
Wedding Style: Modern Chic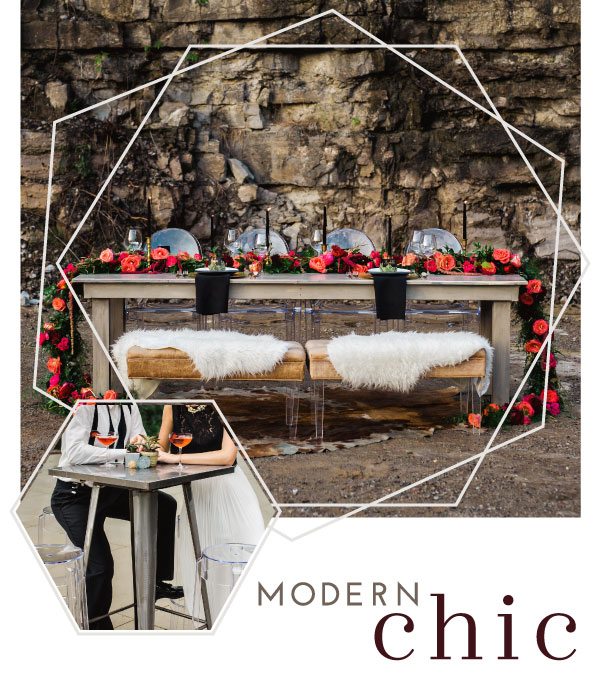 Modern Chic is a darling design that features sleek lines combined with bright colors and lots of texture. Neutral Grayson Farm Tables set the scene and a dressed to the nines with Gold Austin Flatware, Medallion Gold Chargers, and Black & White Triangle Plates. We love the acrylic Ghost Chairs on one side, and the Midas Gold Velour Bench on the other for a unique take on seated dinners.
Looking to add some vintage flair to a modern and chic event? Out Gatsby Champagne Coupes look perfect in any setting and bring the old-world glamour to any occasion.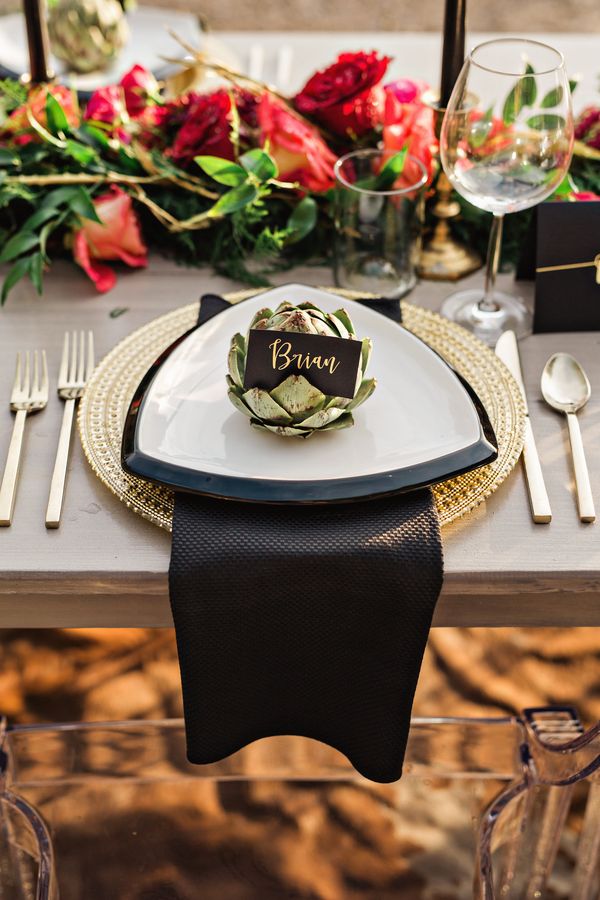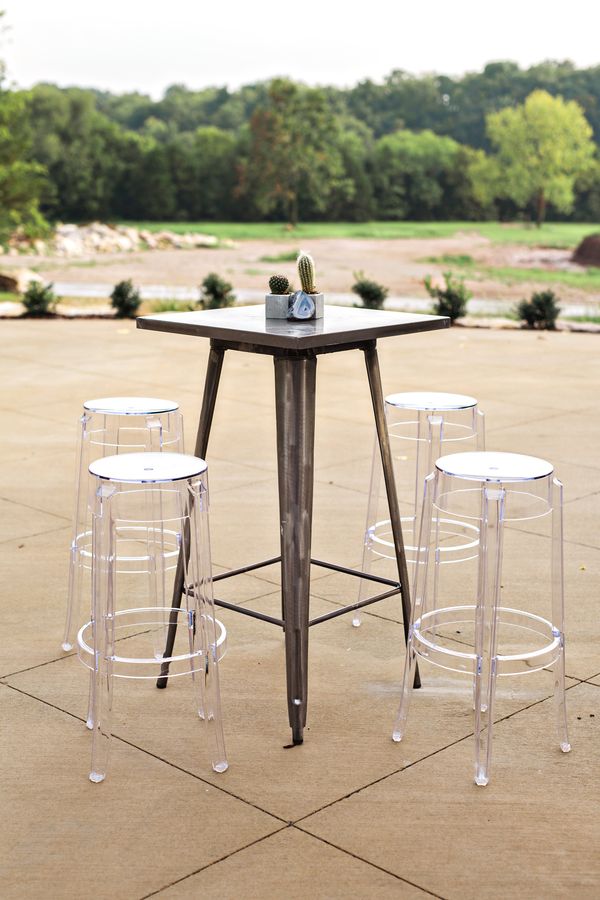 Wedding Style: Garden Romantic
A sweetly romantic garden party is a wonderful and heartfelt way to exchange vows, with a soft color palette and plenty of vintage touches. Distressed Farm Tables in white wash with natural wood Cross Back Chairs or our Harlin Dining Chairs welcome guests into a secret garden, where dreamy rentals set the scene. Tables are adorned with ornate details like our Hob Knob Glassware and Abby Fine Silver Flatware next to satin dinner napkins, or placed perfectly among Chiffon Table Runners. Lounge areas aren't left out, as our Tessa Tufted Linen Beige Loveseat with wooden legs adds natural subtle romance to any area.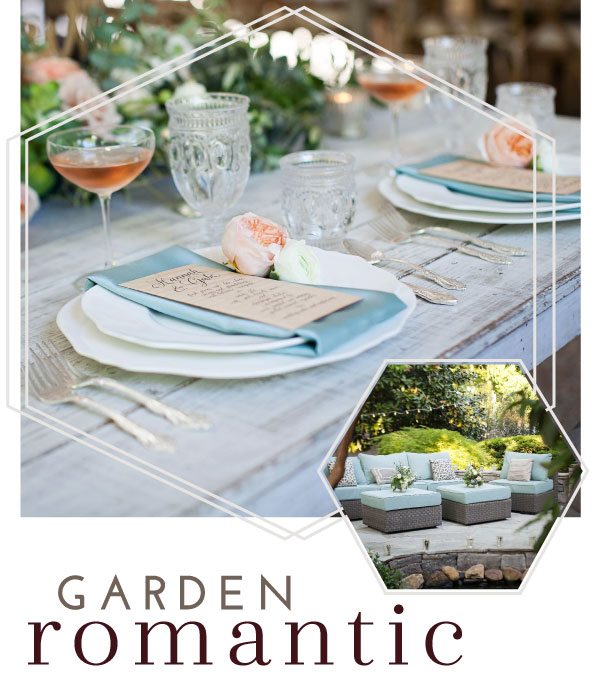 Wedding Style: Textured Boho
Couples with a genuine love of nature and vibrant colors fall perfectly in love with this Textured Boho style – a gorgeous mix of organic elements topped with vintage & metallic details. Wood Chargers, Artisan China, unique Como Flatware, and gold flourishes stun in any setting – not to mention, they are accented perfectly regardless of your chosen color palette. Painted vintage furniture is perfectly Bohemian with bright and vibrant colors – the vividly colored Charlotte Chair and vintage Basil Arm Chair are just two selections from our vast inventory of delightful vintage chairs. Natural texture continues from dinner to dessert as a delicious cake is even more beautiful served atop Barnwood Square Cake Plateaus. Free spirits, happy hearts, and a bohemian design that never disappoints.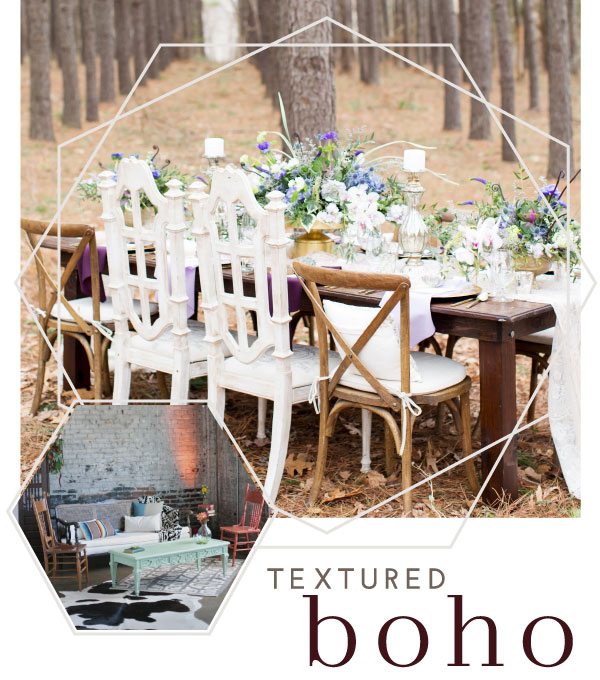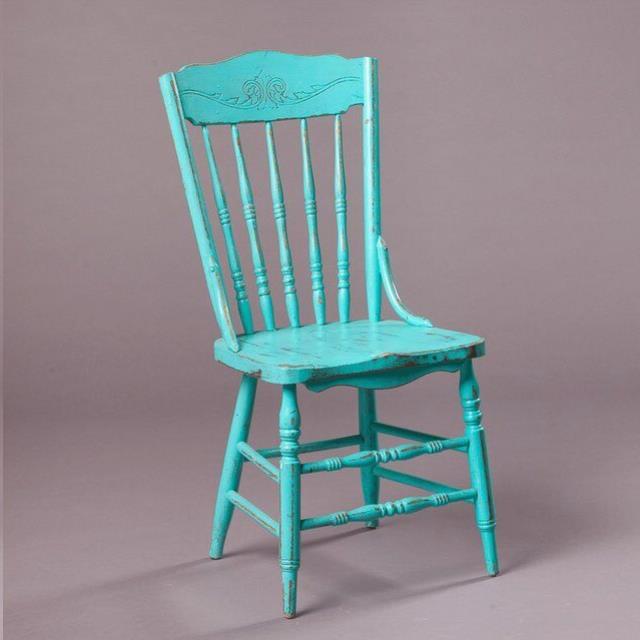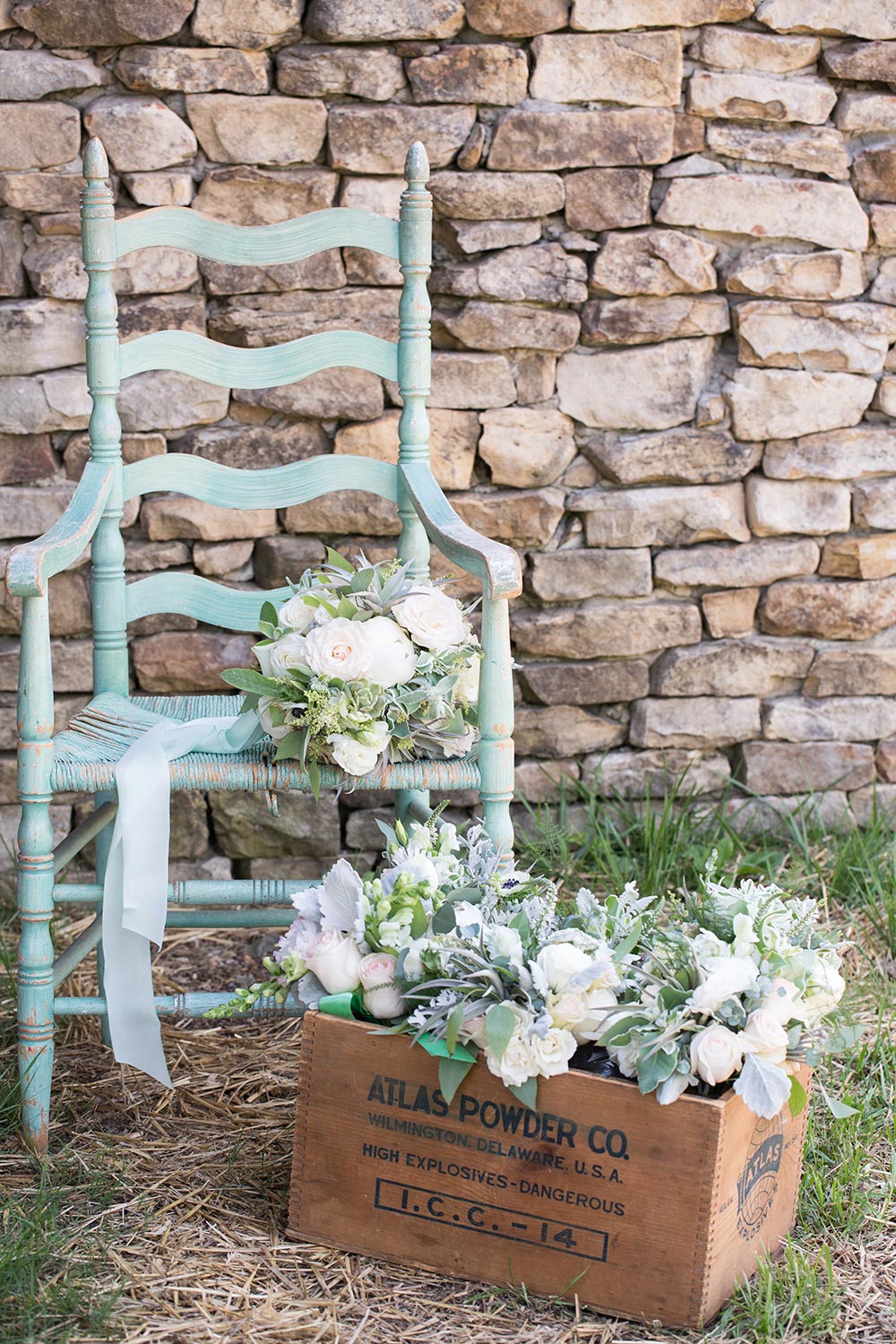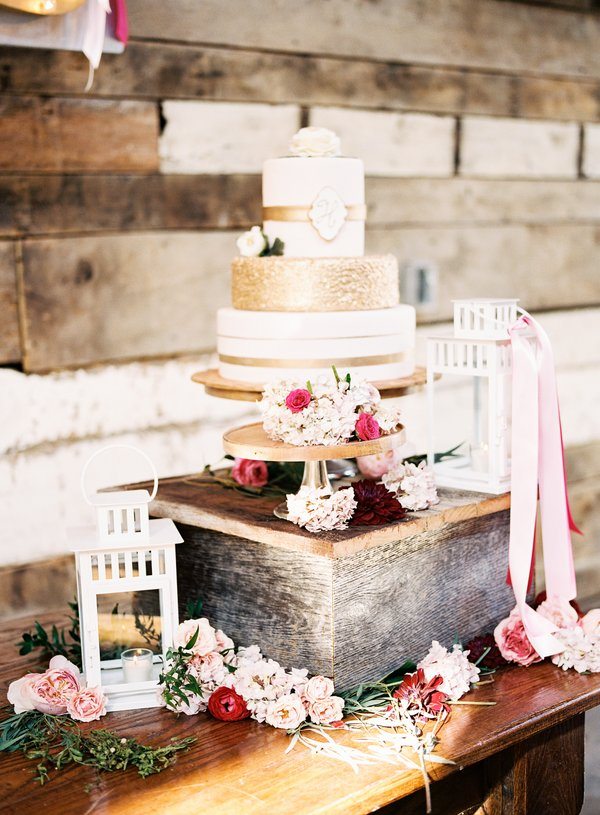 Like what you see? Contact our team to learn more about our distinct wedding rentals for your Nashville and Franklin, TN events at info@southerneventsonline.com.
TAGS | Artisan China, Chiffon Table Runners, Cross-Back Chairs, Farm Tables, Ghost Chairs, Pure Glassware, Vintage Chairs, abbey flatware, barnwood square cake plateau, como flatware, gatsby coup, ghost chair, gold medallion chargers, harlin dining chair, hob knob, tessa lovseeat, velvet bench, wooden chargers
FEATURED RENTALS | hob knob glassware, harlin dining chair, pure glassware, gatsby coup, farm tables, tessa lovseeat, abbey flatware, cross-back chairs, ghost chairs, wooden chargers, artisan china, vintage chairs, barnwood square cake plateau, chiffon table runners, ghost chair, velvet bench, gold medallion chargers
---