18

Nov

Events and Style Shoots, On Trend, Southern Events Products, Trends and Inspiration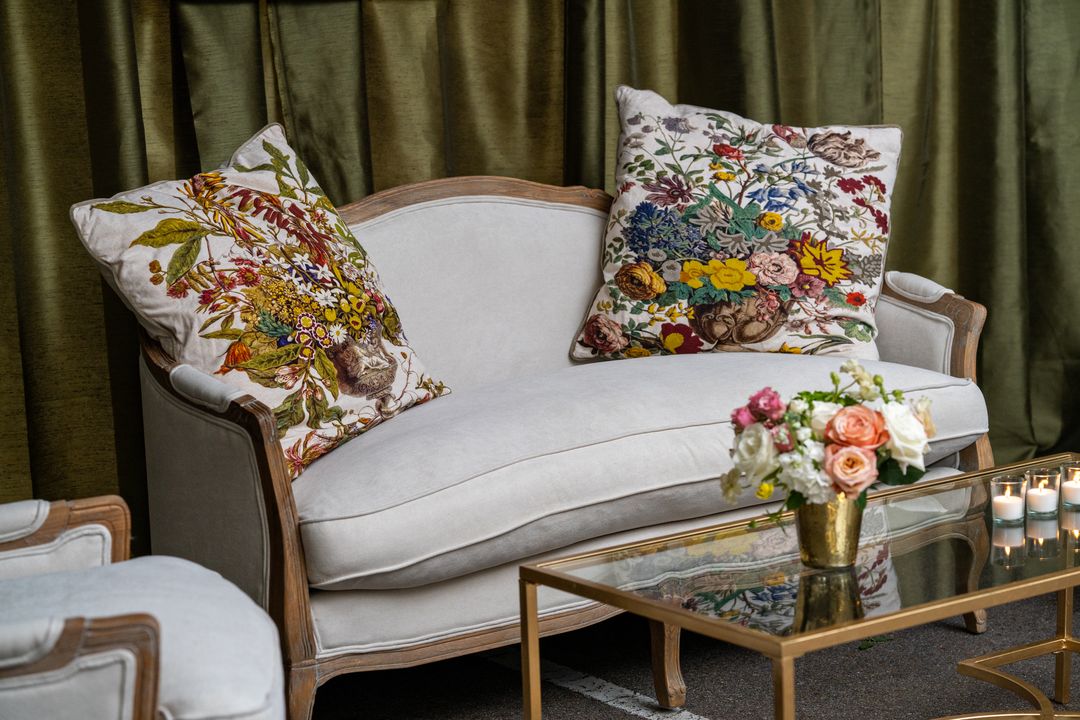 In 2021 we saw a shift towards organic event design, featuring natural yet timeless colors and vintage-inspired rentals. A theme that we hope will carry over into the new year, especially for galas, fundraisers and other formal events! If this is a trend that you favor or a style you aim to embrace, check out the details from the annual Heritage Ball for some organic luxe gala inspiration.
A Lush Grand Entrance
A great way to set the tone for an event is with a coordinated grand entrance. Guests were welcomed to the Heritage Foundation Ball with a lush Boxwood Wall Backdrop. Here, sponsors of the event were featured. However, it also doubled as a photo opportunity! The lush green wall beautifully tied into the organic luxe theme that awaited guests.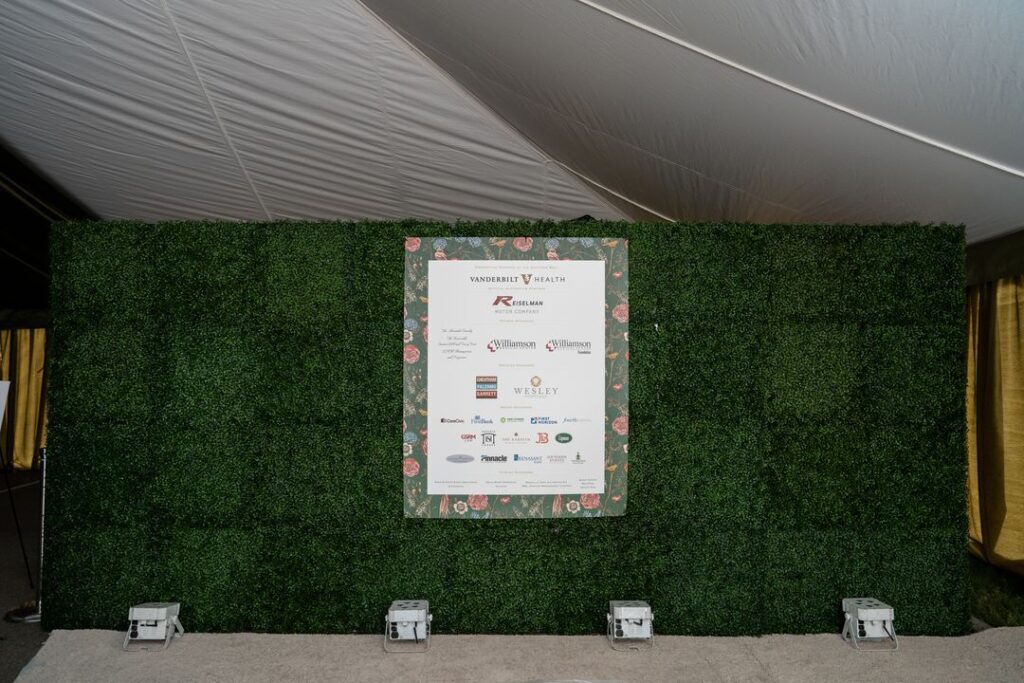 Green & Gold Tablescapes
As the Heritage Ball is based around a formal seated dinner so beautiful tablescapes are a must. To create an organic look at this event, we featured mismatched tables and place settings. Starting with both round and rectangular tables, dressed in a range of green and ivory tablecloths, as well as subtle floral patterns. A touch of velvet here and there lent a luxe look, as did our classic Chiavari dinner chairs. Each place setting consisted of a Glass Charger with a Gold Rim, Abby Flatware, Ophelia Salad Plates, and Pure Glassware.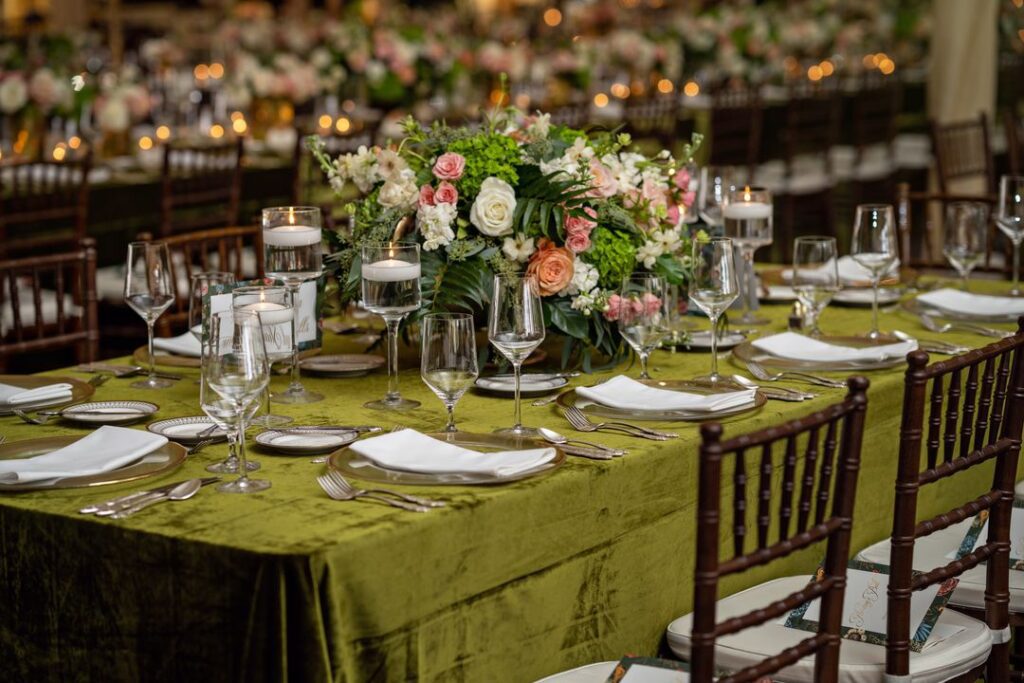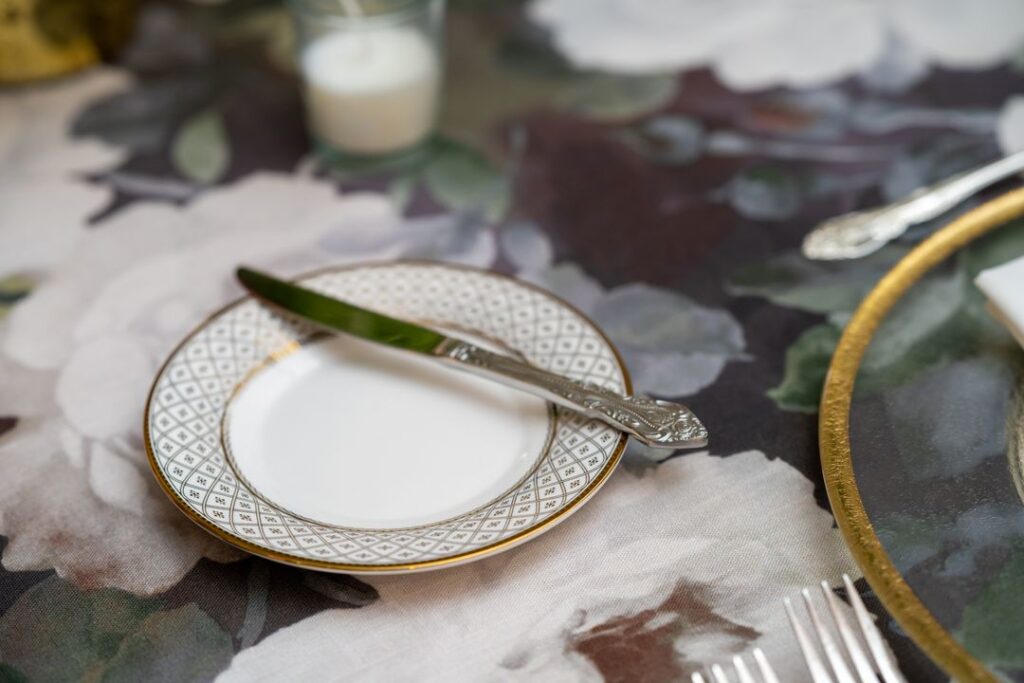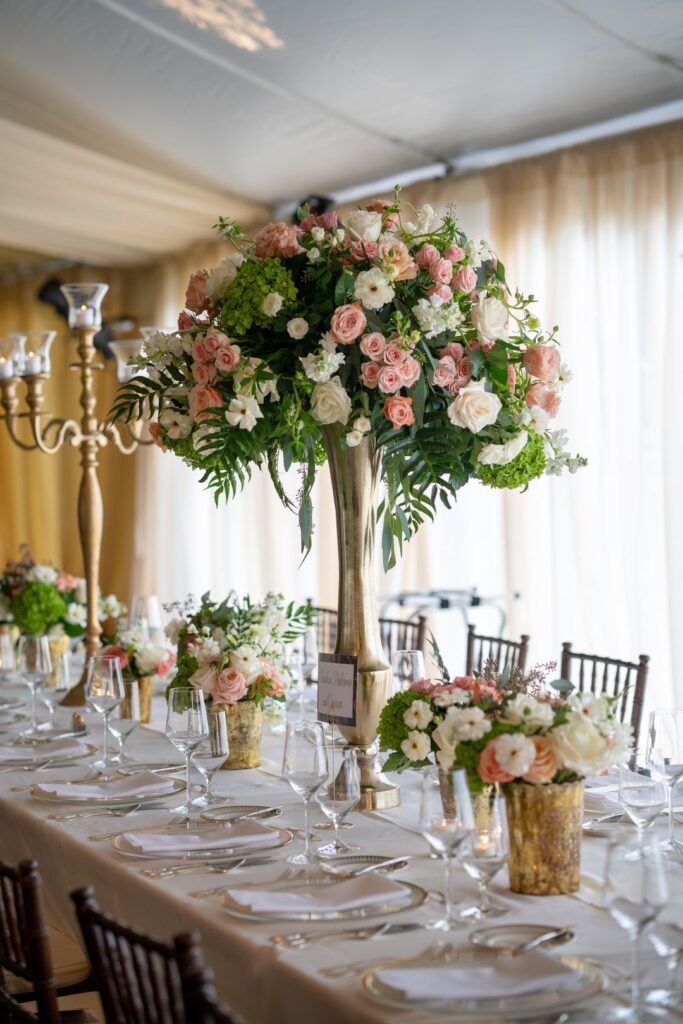 Custom Stocked Bars
Personal touches are essential to make any event memorable. And for this organic luxe gala, we featured our custom Harpeth Bar with a fun floral print across the front! To accommodate the large guest count, the bar was flanked by Franklin White Antique Bars and Franklin Black Antique Bars. And as always, each bar was well stocked with a beautiful selection of glassware, including a mix of wine glasses and our Davis Glassware.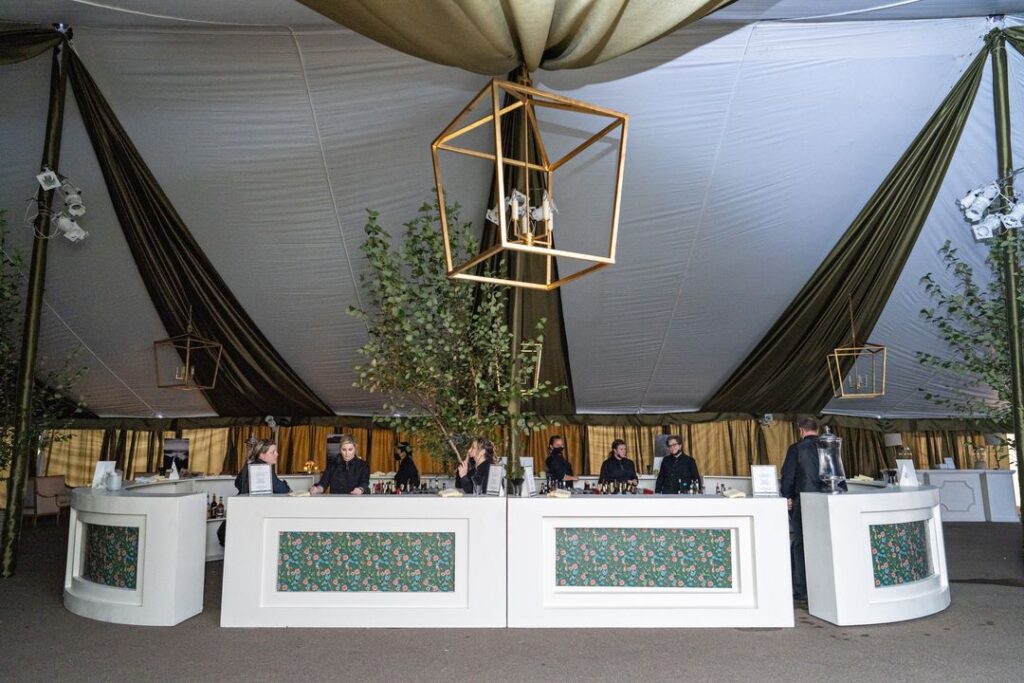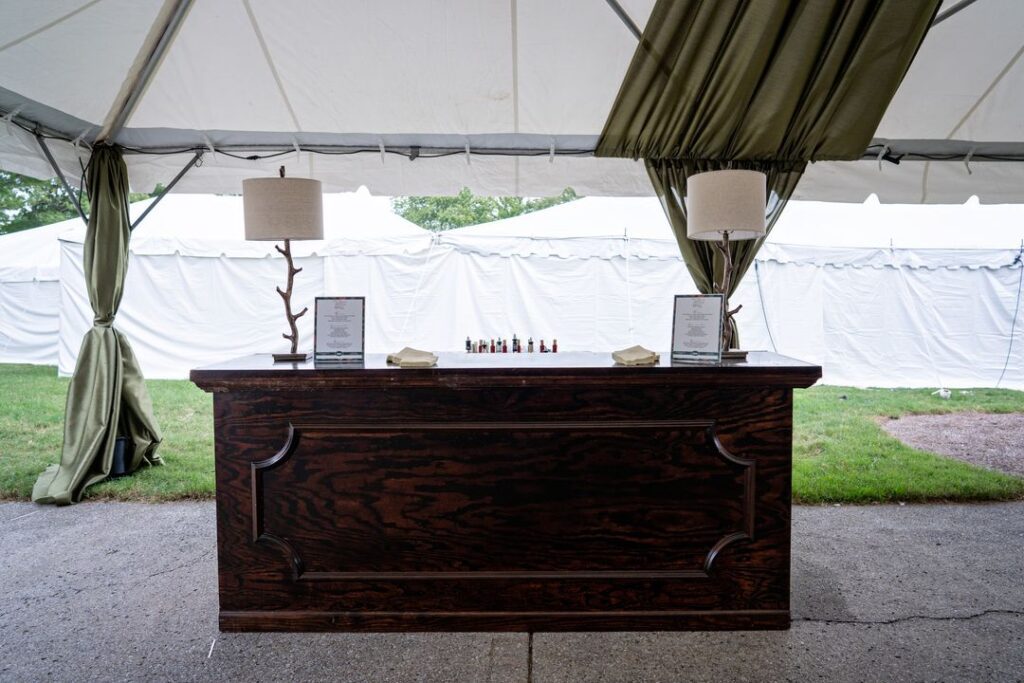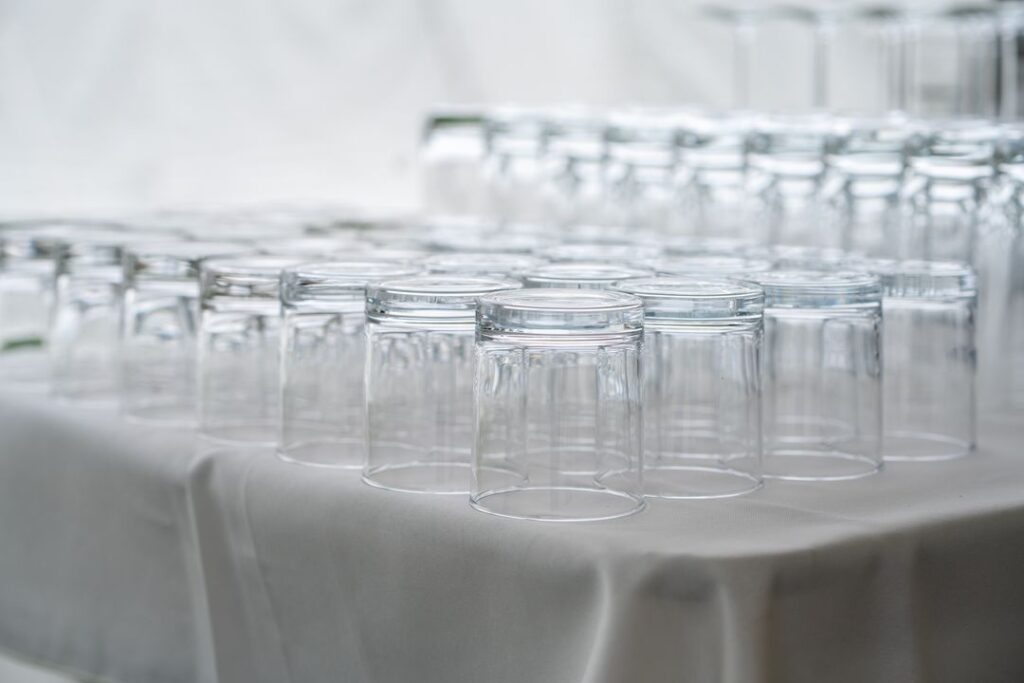 Luxe Retro Lounge Areas
Surrounding each bar was a mix of comfy luxe lounge areas. By strategically placing these throughout the event space, guests were encouraged to mingle! They starred a mix of retro and modern rentals. Including our Every Sofa and Chair, Fern Velvet Sofa, and Blanche Coffee Table. Meanwhile, our Charleston Bistro Tables with marble tops were a great option for those who preferred to remain standing.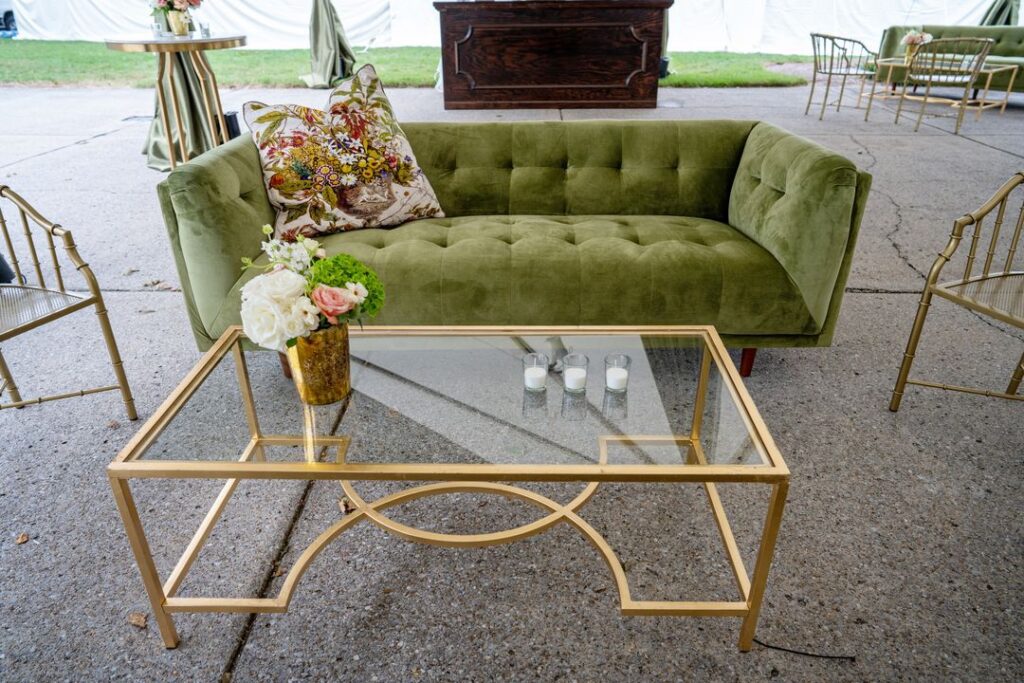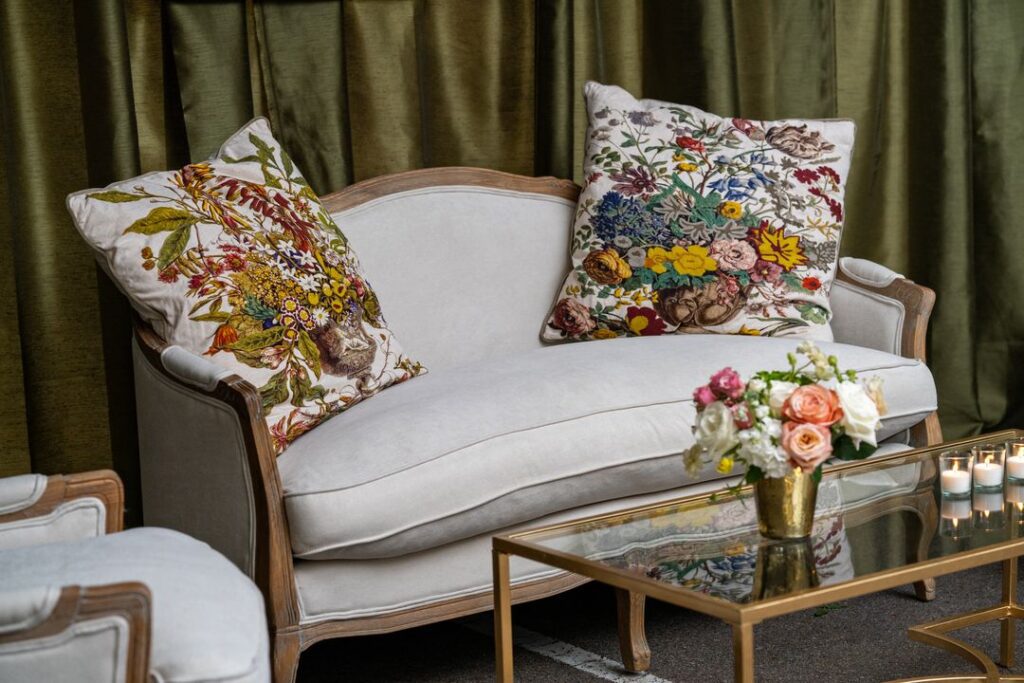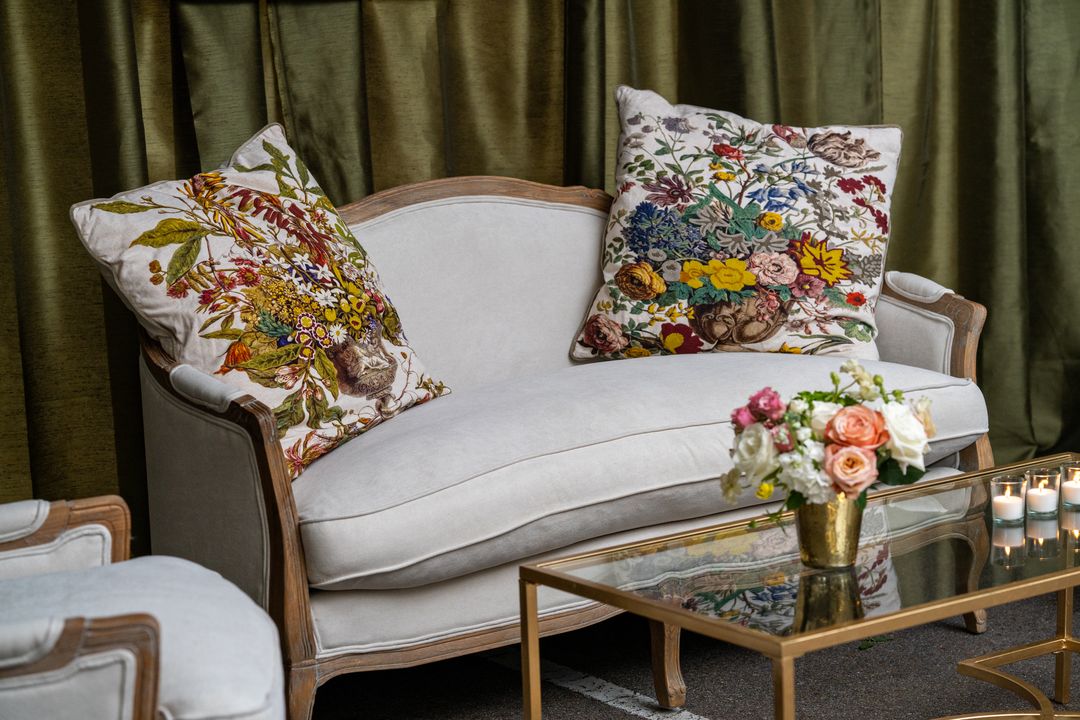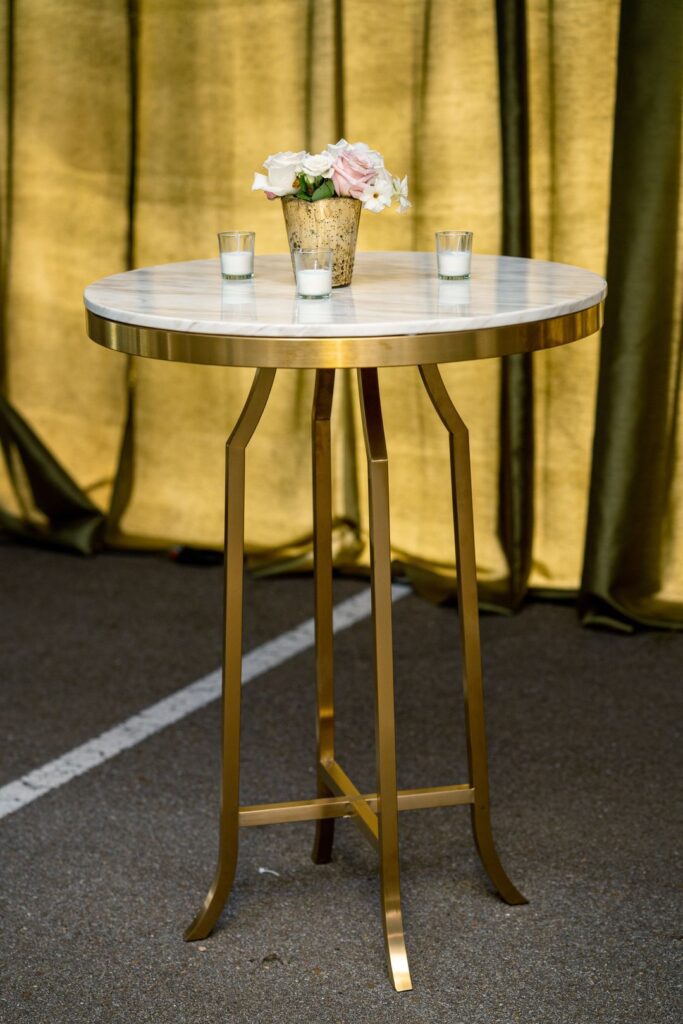 Elegant Staging for Live Entertainment
Of course, we can't forget staging, as this event had several speakers and live entertainment. A facade was created with beautiful green and gold drapery, and for the podium, we opted for a contemporary Acrylic piece. And if you have live music you have to have a dance floor! So to complement the luxe look, we decided to feature our classic Black and White Dance Floor.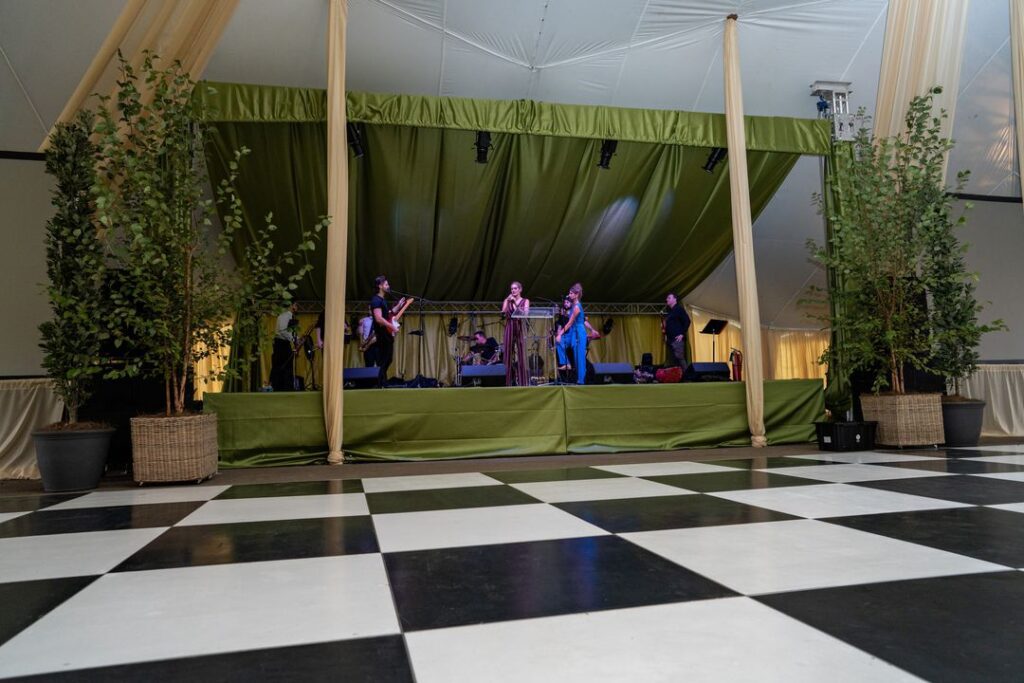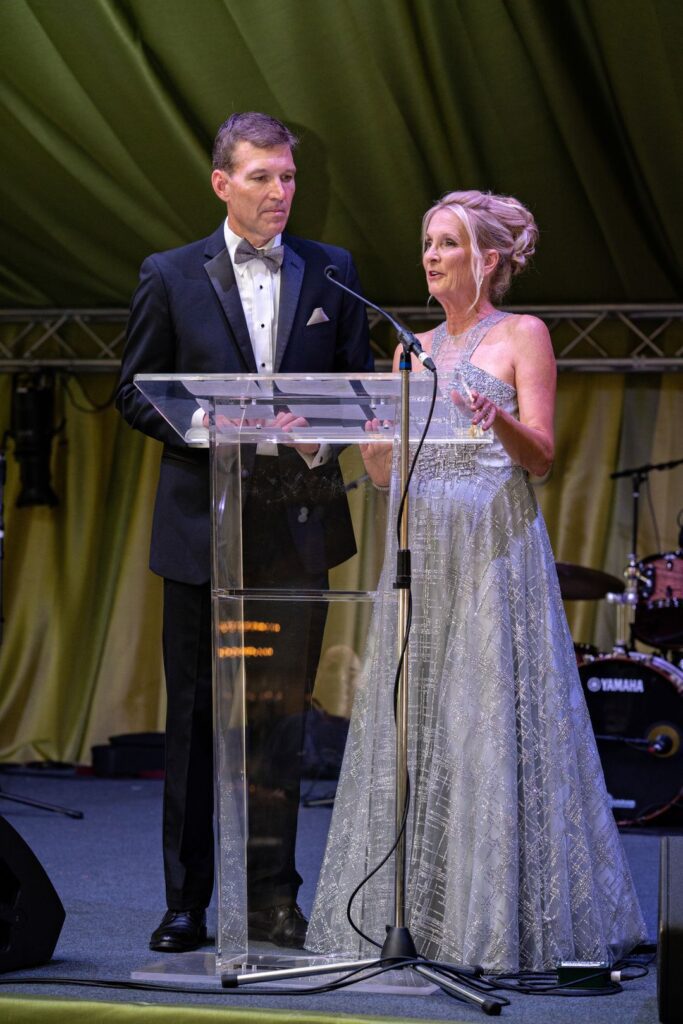 Thank you to Mindy Thornton Photography for sharing the photos from this event with us!
Love this organic luxe gala inspiration? We would love to help you recreate this look, or alter it to suit your event style. Contact us for design or layout assistance for your next event in Nashville or Franklin, TN, at info@southerneventsonline.com. Or for more formal event inspiration, check out this Gold & Ivory Gala at Cumberland University.
TAGS | Dance Floors, Event Gala, Heritage Ball, Lounge Furniture, Nashville Galas, Staging, bar event rentals, event inspiration, gala event decor, gala event design, gala event rentals, green and gold, ivory and gold, lounge areas, organic luxe
FEATURED RENTALS | Glass Charger with a Gold Rim, Abby Flatware, Ophelia Salad Plates, Pure Glassware, Boxwood Wall, Chiavari Chairs, Harpeth Bar, Black Franklin Antique Bar, White Franklin Antique Bar, Davis Glassware, Black and White Dance Floor, Acrylic Podium, Every Sofa and Chair, Fern Velvet Sofa, Blanche Coffee Table, Charleston Bistro Tables,
---
12

Nov

Events and Style Shoots, Southern Events Products, Trends and Inspiration
In September, Southern Events had the pleasure of contributing to the 42nd annual Heritage Ball in Franklin. In support of this historic foundation, the planning committee went with a historic theme of Rhapsody in Blue, inspired by George Gershwin's jazz age classic. It was perfect for the Franklin's longest running black-tie gala, creating a rich, upscale look for guests to enjoy. This event style, with it's color palette of sapphire blue, gold and white, is great inspiration for a winter event, whether it's another gala, corporate event, or wedding.
Stay tuned for the big reveal of the full event recap on our blog, coming next week!
Product details: Sapphire Pintuck Linens, New Hamlet + Ophelia Gold-Rimmed China collections, Cobalt Glass China, Austin Gold Flatware, Mercury Glass Votives, Antique White Franklin Bar, Santorini Couch.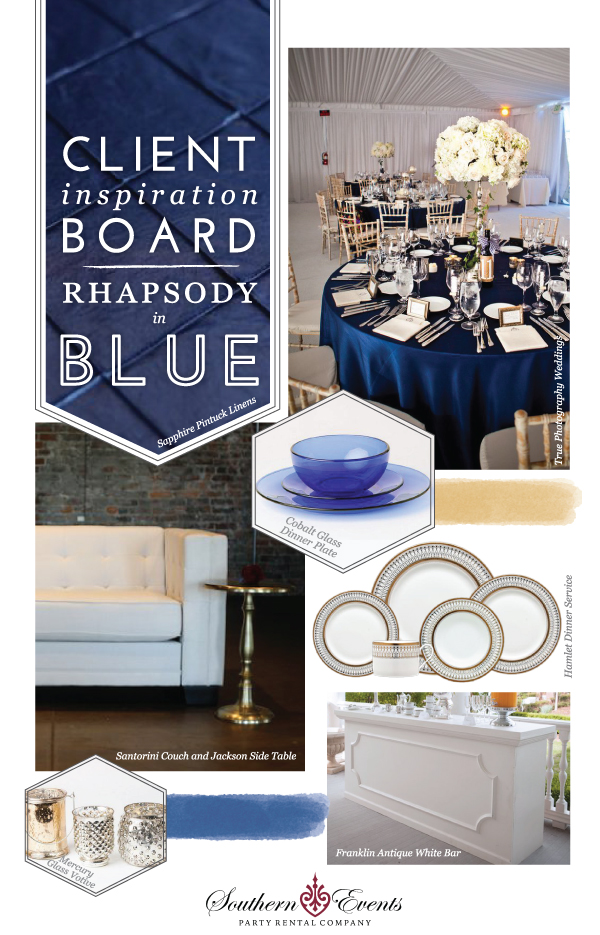 TAGS | Franklin Heritage Foundation, Heritage Ball, Rhapsody in Blue event theme, blue event decor, client inspiration, fundraiser event decor, gala event decor
FEATURED RENTALS |
---