7

Jun

Southern Events Products, Trends and Inspiration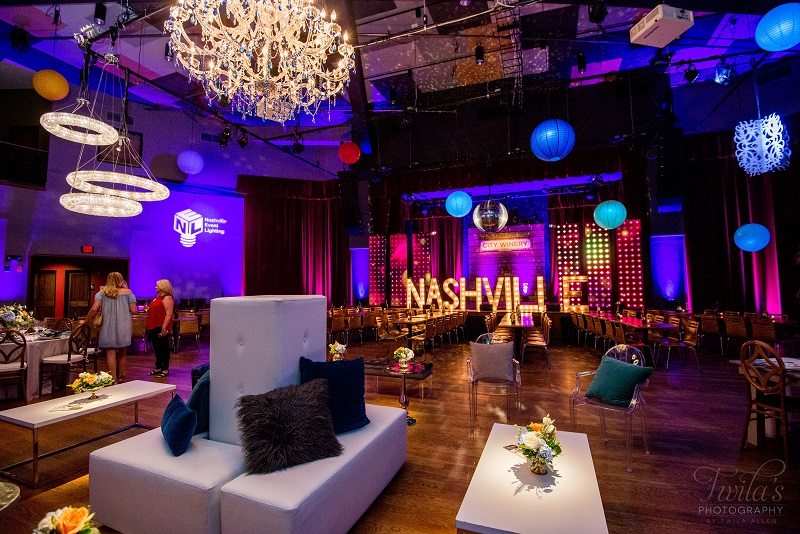 These days modern and chic event rentals are all about clean lines, futuristic feels and reinvented classics. Southern Events has the modern event rentals in stock to give your next Nashville or Franklin, TN party a fresh and forward-looking feel.
Acrylic Chairs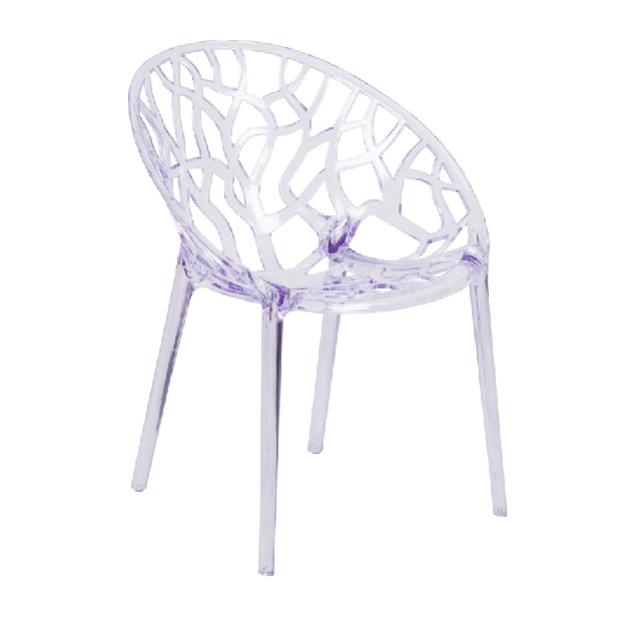 Our sleek acrylic chairs instantly modernize any event design. From the clean, clear lines of our Ghost Arm Chair to the eye-catching architecture of the Fantasma Side Chair, these unique chairs are form and function in one.
Marble Plates
Marble is a classic look but shown in a new way, make it modern and chic. Our Carrera Marble Dinner Plates  make a sophisticated addition to any wedding or event tablescape and can be played up with dark jewel tones for a high drama look.
Capriano Marble Table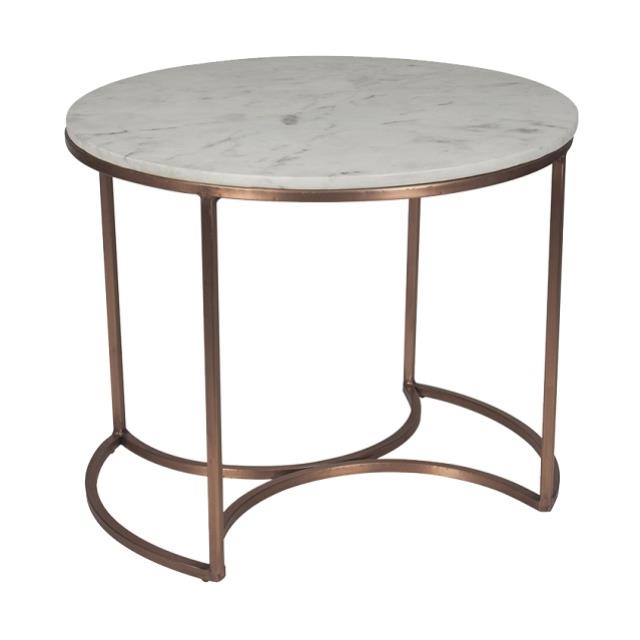 Art-deco inspired with a unique shape and a classic marble top, the gorgeous Capriano Marble and Copper Accent Table is a must-have for any modern lounge. Modern event rentals are sleek yet functional – we love the metalwork detail of this sculptural piece! We're certain your guests will swoon over it too!
Echo Side Tables
Simplicity is a core design element of our chic modern event rentals. We have sleek ansd silver tables for rent that are easy to mix and match for the perfect modern event design. Our Echo Silver Mirror Side Tables are a perfect example: eye-catching without being overdone.
Mercer Furniture
When it comes to modern lounge seating, you want white furniture and clean lines. Plus, you want function and style to match your overall event decor. Our Mercer Furniture Collection is the perfect modern event rentals – from the White Leather Couch and Ottoman to the cleverly-constructed L Shaped Bench and White Tower with built in power for corporate events.
Cybil Glassware
Our striking Cybil Glassware is a must for a modern & chic table setting. The unexpected lines of this elegant glassware exude chic, forward-thinking design.
Black & White Triangle Plates
We love a dramatic black and white color scheme for a chic modern event, so it's no surprise that our Black & White Tribeca Triangle Plate is one of the hottest items in our inventory. These designer plates add a cool geometric element to any place setting. We especially love them with gold accents, or on display at a buffet.
Copper Flatware
The key to keeping modern design fresh is simply adding a few warm touches to complement the sharp angles and cool color palette. Our Brushed Copper Flatware is a fantastic touch to finish off a modern table setting, particularly when allowed to pop against a clean white background!
Love this look? Discover how to create the perfect modern design and add modern event rentals to your Nashville and Franklin, TN events, info@southerneventsonline.com.
TAGS | Acrylic Chairs, B&W Triangle Plates, Black and White, Capriano Marble Table, Chic Event Decor, Chic Modern Design, Copper Flatware, Cybil Glassware, Echo Side Table, Marble Plates, Mercer Furniture, Modern Furniture, Modern Prop Shoppe, Nashville Event Rentals, Nashville party rentals, Southern Events Party Rental, Southern Events Party Rental Company, upscale event decor, upscale wedding decor
FEATURED RENTALS | Acrylic Chairs, Marble Plates, Capriano Marble Table, Echo Side Table, Mercer Furniture, Cybil Glassware, B&W Triangle Plates, Copper Flatware,
---
22

Mar

Southern Events Products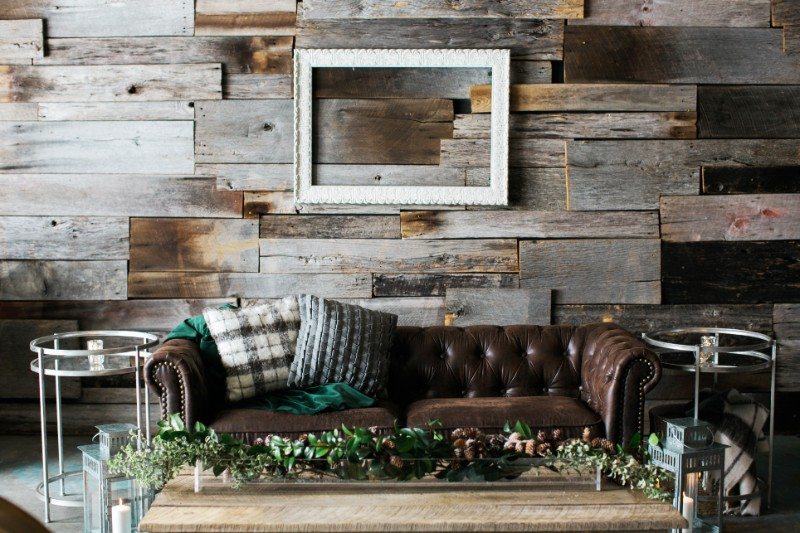 Here at Southern, our distinct rentals help tie any space together, making things functional and highlighting your chosen design. Our rentals don't just look great at our favorite Nashville venues. Our vast catalog of furniture is perfect for staging homes and apartments of all kinds. With dozens of items to choose from, there are so many beautiful ways to style and stage!
Rugs
Area rugs help define a space, and can make a bold statement or fade into the background while providing a visual marker. Our cowhide rugs and area rugs are perfect for adding to a living room or dining room, warming up a space or defining where one part of the home ends and another begins.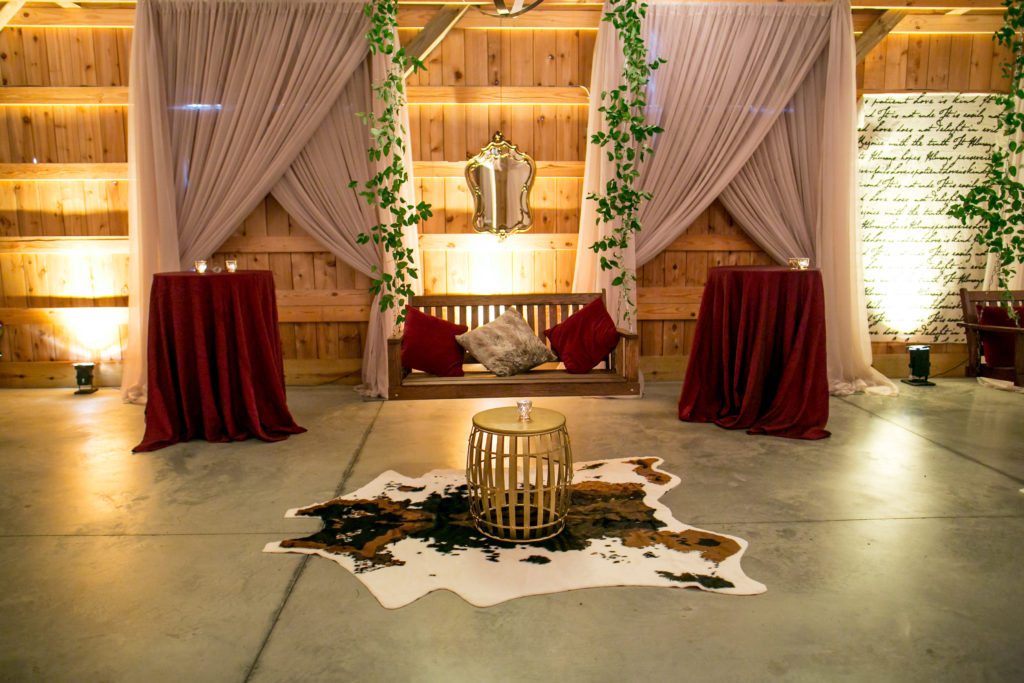 She He We Photography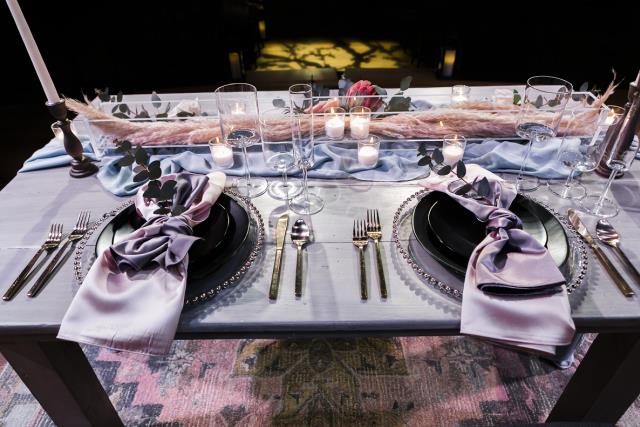 Bennett Couch
A dark leather couch cozies up any living room – we love it in a den, study, or office as well! The tufted details and metal accents are perfect for bringing out a homier side to a spacious living area. Need throw pillows to complete the look? Southern has those as well!

Phindy Studios
Santorini Couch
Keep things lively, bright, and modern with elegant Santorini Couches and Loveseats. Especially helpful in smaller living spaces, these white sofas are perfect for adding a modern touch to a family room.
Farm Tables
People love craftsman details, especially in their homes! Inspire them with a farm table – they'll feel right at home with its high quality and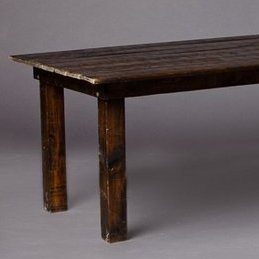 Rhapsody in Blue Chairs
We love a statement chair, especially in this season's bright blue! Whether used as an accent chair or using the dining chairs around the table, the Rhapsody in Blue Chairs are a classic that help homebuyers picture themselves in your setting.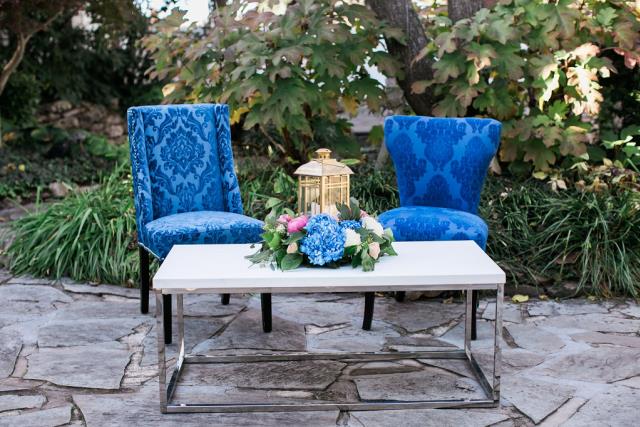 Eiffel Chairs
Going for a more modern look to match your fixer-upper? Our Eiffel Chairs with their brown legs and unmistakable architecture are the perfect addition to a dining table, or next to a few curated reads in the study or living space.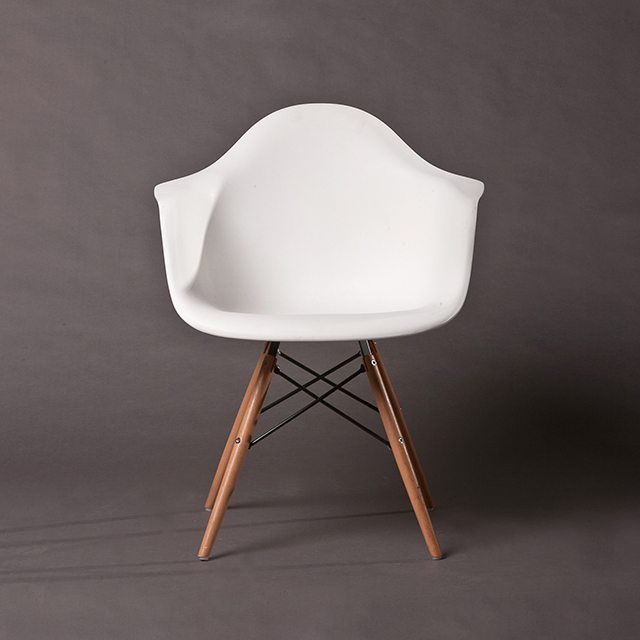 Cheval & Echo Side Tables
Side tables fill the space and bring a great opportunity to add a little personality to your staged home. Homebuyers will imagine themselves putting down a book, cup of tea, or the remote control on these! Fill them with thoughtful items so people can picture their future in the space, and make sure the side tables you choose are beautiful themselves! We love our Cheval and Echo Side Tables – distinct, chic, and functional.
London Loveseat
A sophisticated piece that looks beautiful no matter the room, we love our London Loveseat as a gorgeous accent in a put together living room. Throw a cozy blanket over it and watch as it helps fill the space with the excitement of future buyers: a comfortable, distinct piece that won't overpower the beauty of the home you've designed.
Tableware
Don't forget to set the table or stack dishes atop open shelves and glass door cabinets! When staging a home, you'll want to showcase all the ways homeowners can possibly use the beautiful spaces you've spent building. Highlight the counter where they could be making their morning coffee, or design a tablescape to showcase what big family gatherings could be like when hosted in the home.
Lounge Packages
Not big on styling? Or simply don't have enough time to put that much energy into staging your home? We've put together Lounge Packages to make styling our furniture and your home easy – with easy to decipher layouts and our expert designers, you can showcase your home without lifting a finger!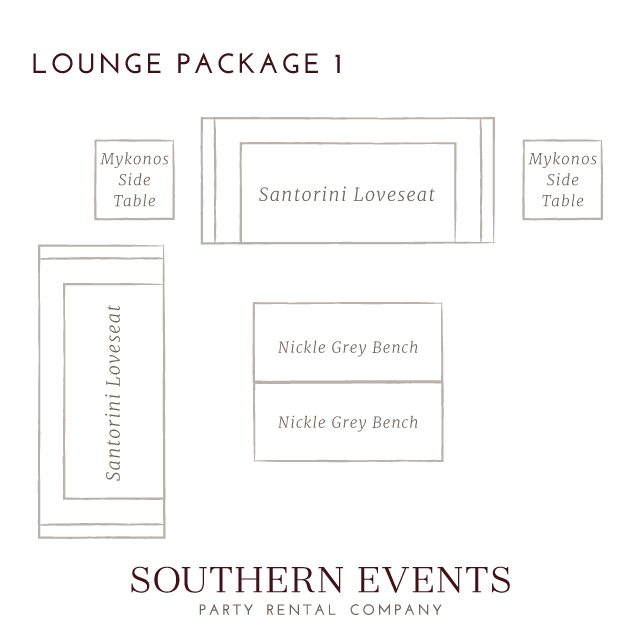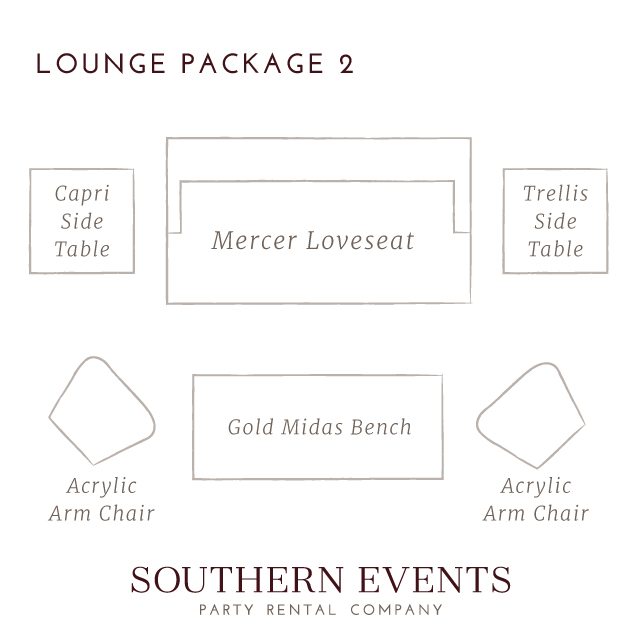 Interested in learning more? Get in touch with our team of experts to learn more and reserve rentals for your Nashville and Franklin, TN homes. info@southerneventsonline.com.
TAGS | Accent Chairs, Area Rugs, Bennett Couch, Cheval Side Table, Dining Chairs, Echo Side Table, Eiffel Chairs, Farm Table, London Loveseat, Rhapsody in Blue Chairs, Santorini Couches, Santorini Loveseat, Tableware, Winstead Tufted Bench, lounge packages
FEATURED RENTALS | Winstead Tufted Bench, Farm Table, Area Rugs, Bennett Couch, Santorini Couches, Santorini Loveseat, Rhapsody in Blue Chairs, Accent Chairs, Dining Chairs, Eiffel Chairs, Cheval Side Table, Echo Side Table, London Loveseat, Tableware, Lounge Packages,
---