28

Jul

On Trend, Southern Events Products, Trends and Inspiration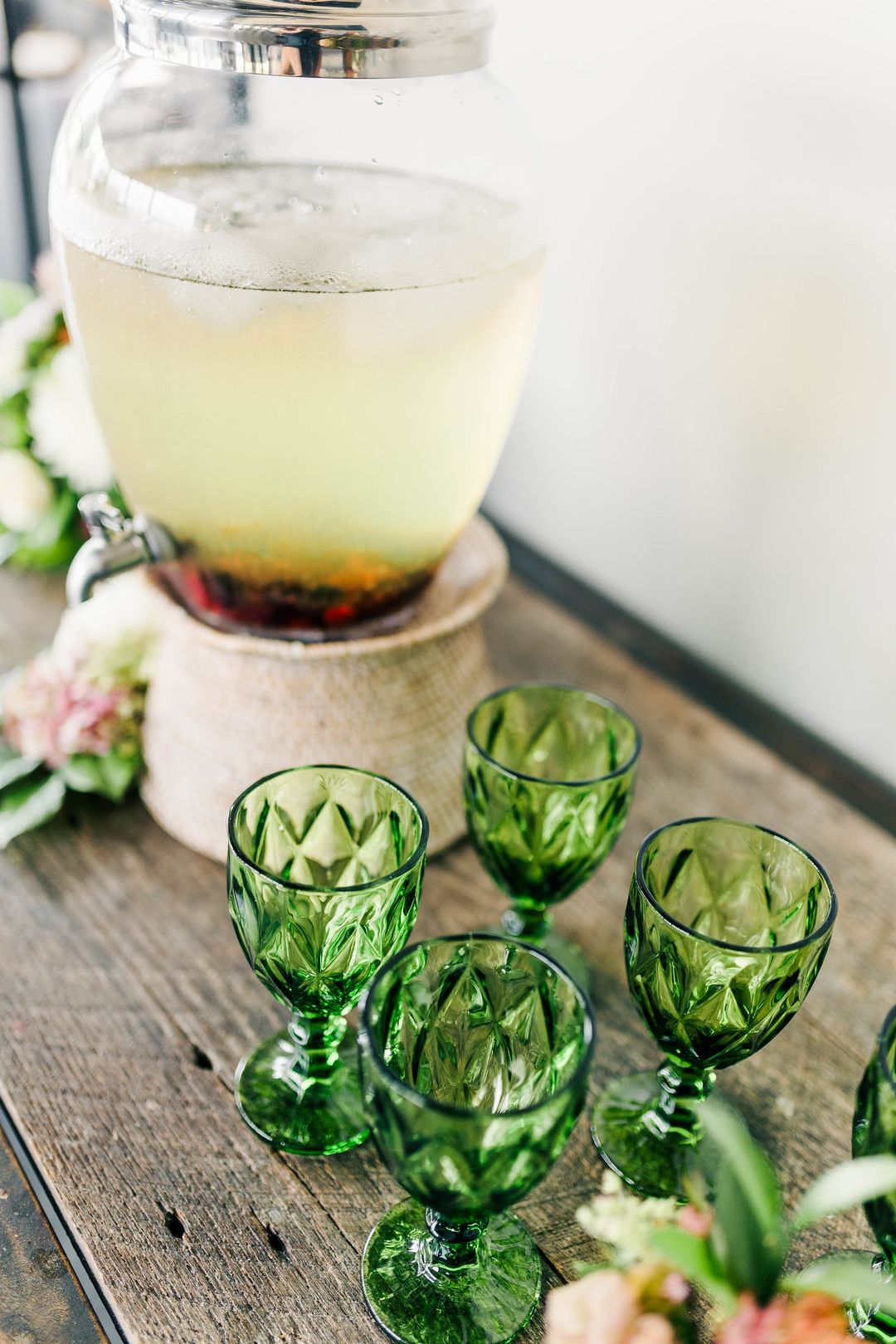 Hosting a laid-back cocktail hour? Level up your event when you serve big batch cocktails(or mocktails) in style! By featuring beautiful dispensers and fitting glassware for each type of drink, your guests are sure to be impressed. Learn about our beverage service rentals that will make it a breeze to serve up large batch cocktails at your next social event! Plus, we're sharing some easy party drinks for every type of gathering!
Easy Pour Beverage Jars
If you want easy yet elegant, our easy-pour beverage jars are a good choice! Featuring a simple pour spout and a sophisticated shape, these pieces make it easy to create big batch cocktails that guests can serve themselves. With a little rearranging of your fridge, you can even store them indoors until guests arrive.
Our Classic Glass Beverage Jar is especially impressive if you plan to serve up a colorful or fruit-infused cocktail or mocktail! Perhaps a tasty blackberry collins, basil strawberry lemonade, or a rum punch. Pair it with our Rattan Beverage Jar Stand, or a glass cake stand. Meanwhile, our Gold Beverage Jar is an equally gorgeous option for a more upscale event! To create an on-trend display, consider placing them on our Market Cart or any of our beautiful bars for rent.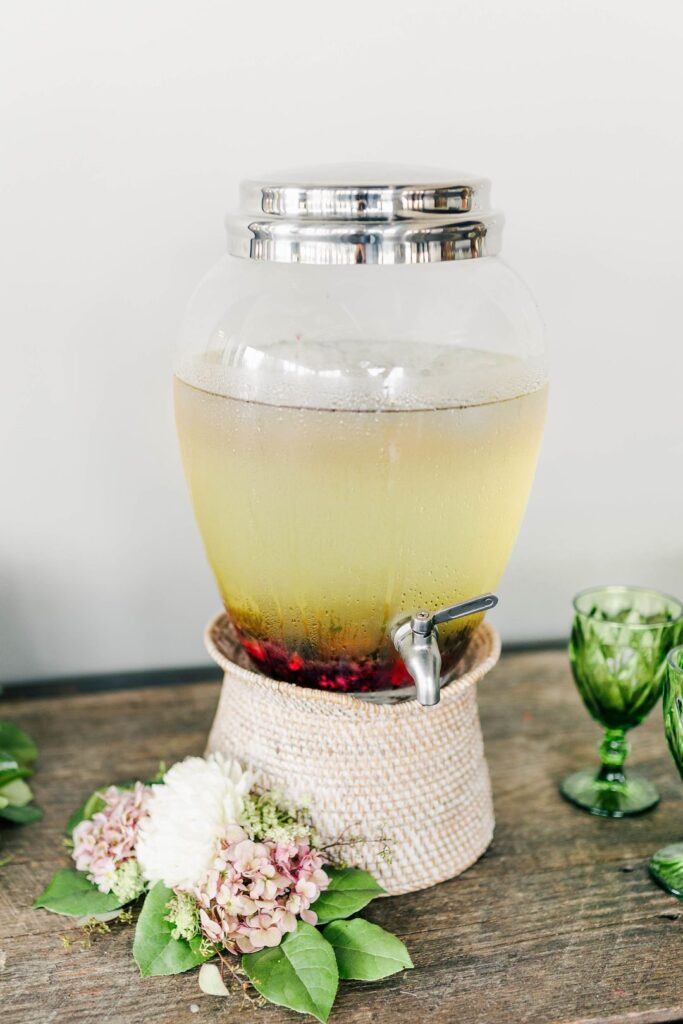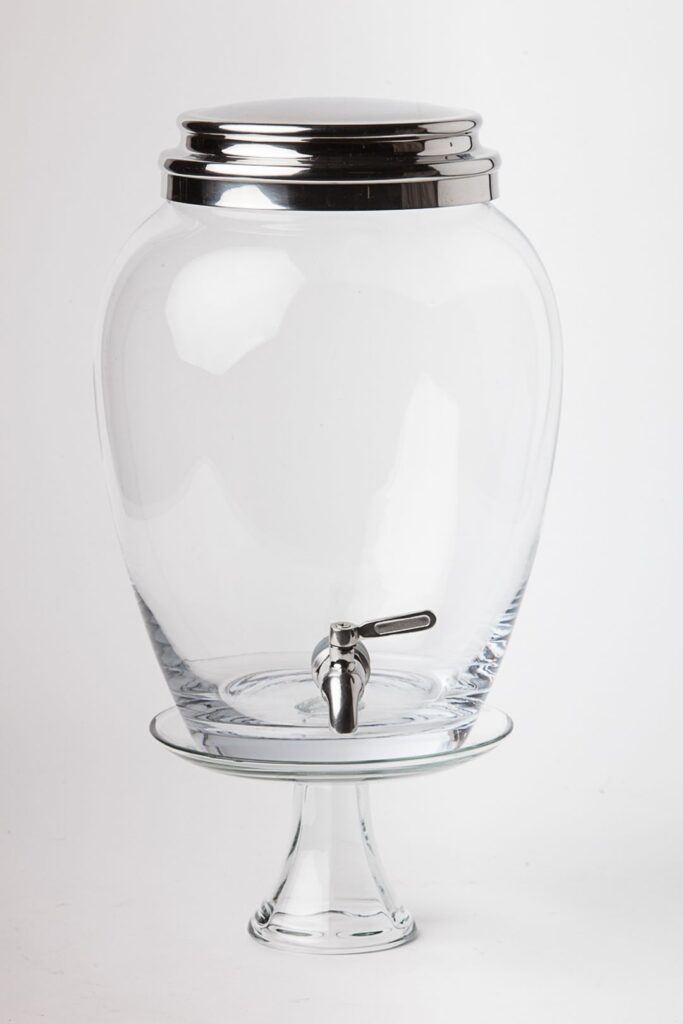 Silver Beverage Containers
If you're hosting a Southern-inspired gathering, our silver beverage containers are essential! We have a wide selection of styles available! From a beautiful Silver Beverage Pitcher – perfect for an assortment of Sangrias, fresh Margaritas, and infused waters. To options for hot drinks, like a Silver Coffee Urn – a fail-proof way to serve a delicious Mulled Wine, Coffee bars, or Hot Buttered Rum. Featuring pour-spouts, there will be no need to worry about burnt fingers!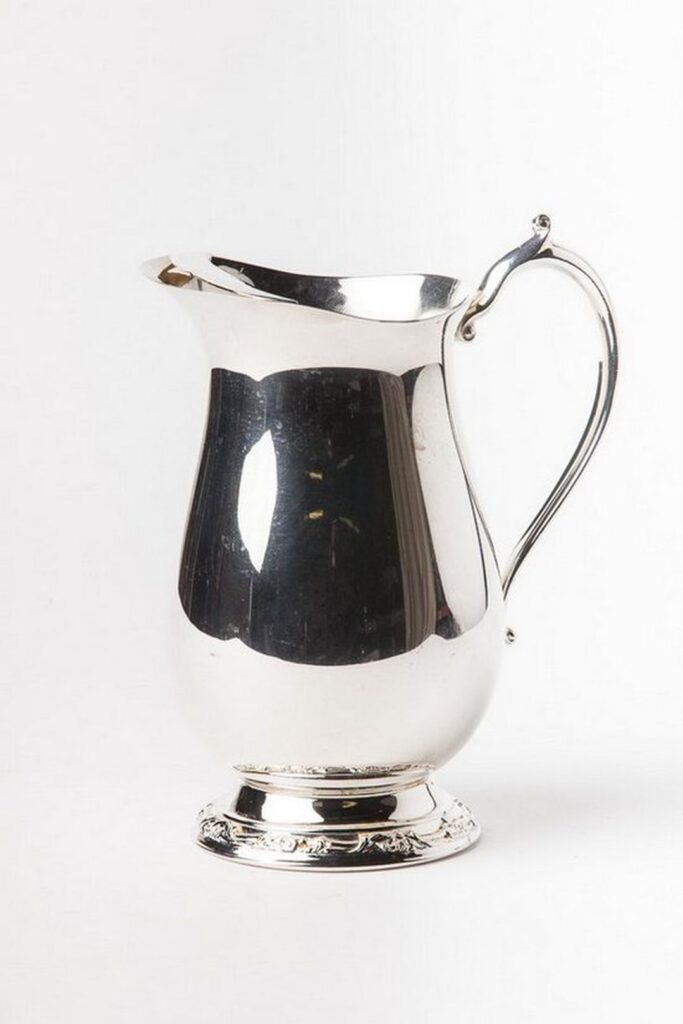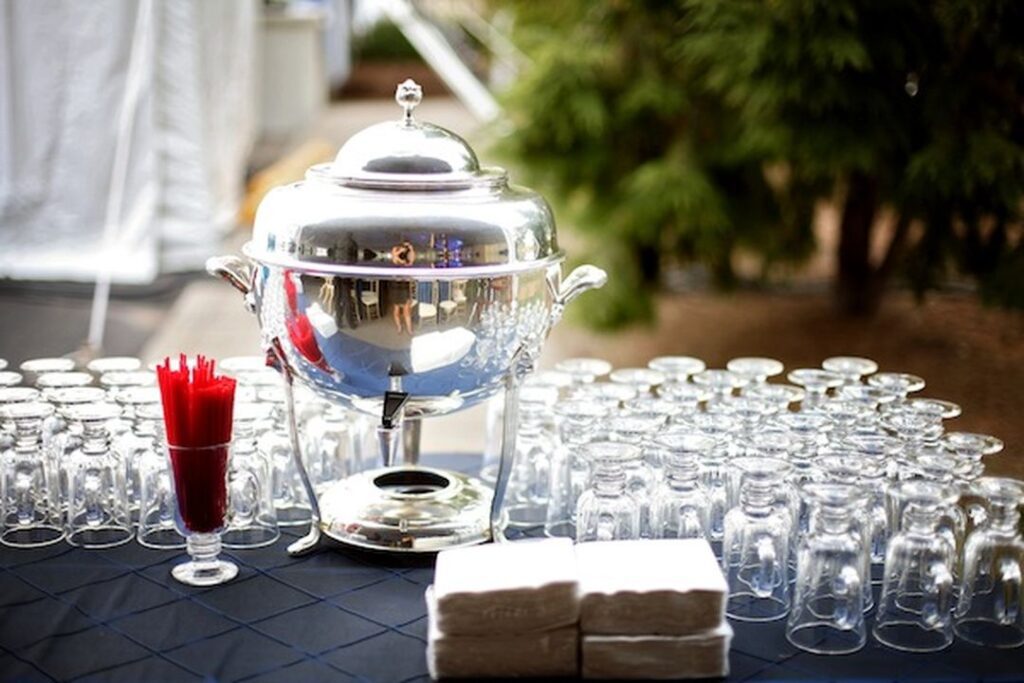 Correct Cocktail Glassware
An easy way to impress your guests is by showcasing the knowledge of the correct cocktail glassware. Southern stocks a variety of glassware, in every shape and style, so that you can display each drink as intended. Come to us with your intended menu, and we're glad to point you in the right direction – whether you plan to whip up a classic beverage or a more upscale drink. We have wine glasses for every type of Sangria. High-ball glasses for mixed drinks. Martini glasses for iceless cocktails. Or colored glassware to make mocktails feel special and much more! To store your glassware, don't forget to rent one or several of our Bar Back Shelves, available in a range of styles and colors.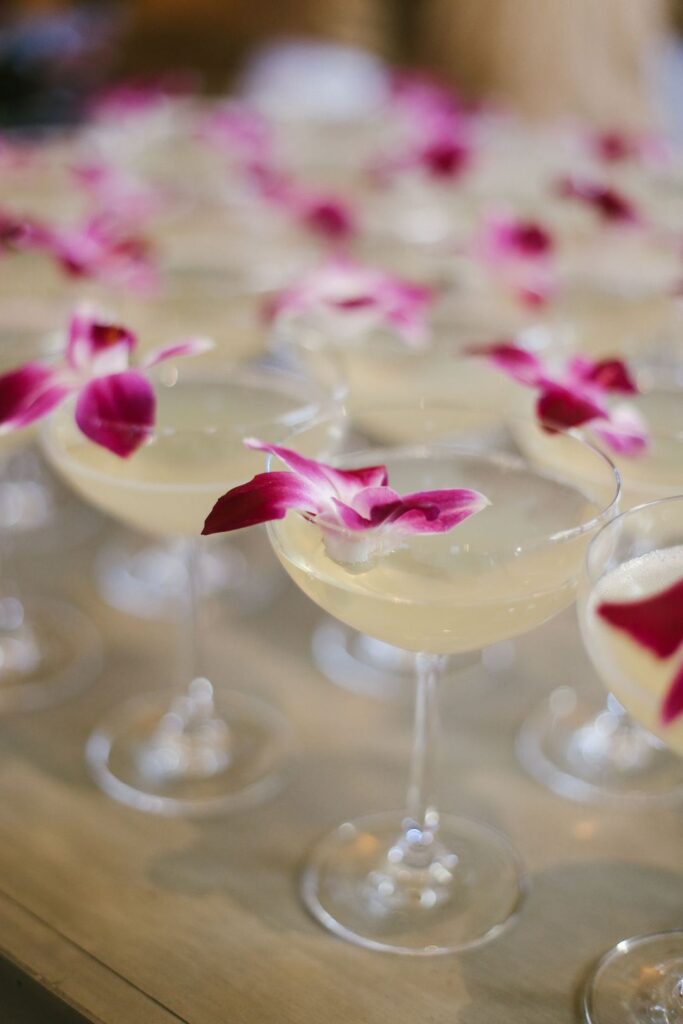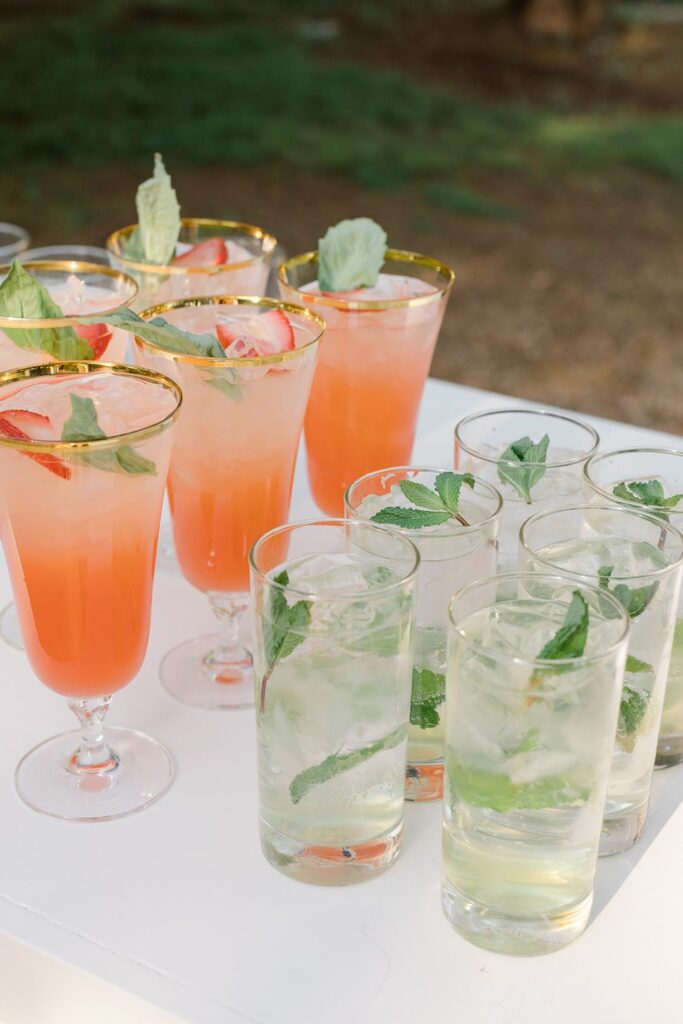 Planning to serve big batch cocktails at your upcoming celebration or party? Contact our team today for assistance choosing the best beverage service rentals for your event! Or view our catalog to see our full inventory of products, including drink dispensers, glassware, and more. Need more cocktail or mocktail hour inspiration? Check out our in-stock bars and accessories for rent.
TAGS | Beverage Service, Cocktail Party Rentals, Glassware, cocktail hour, cocktail party ideas, glassware rentals Nashville
FEATURED RENTALS | Gold Beverage Jar, Classic Glass Beverage Jar, Rattan Beverage Jar Stand, Market Cart, silver beverage pitcher, silver coffee urn, bar back shelves,
---