16

Nov

Southern Events Products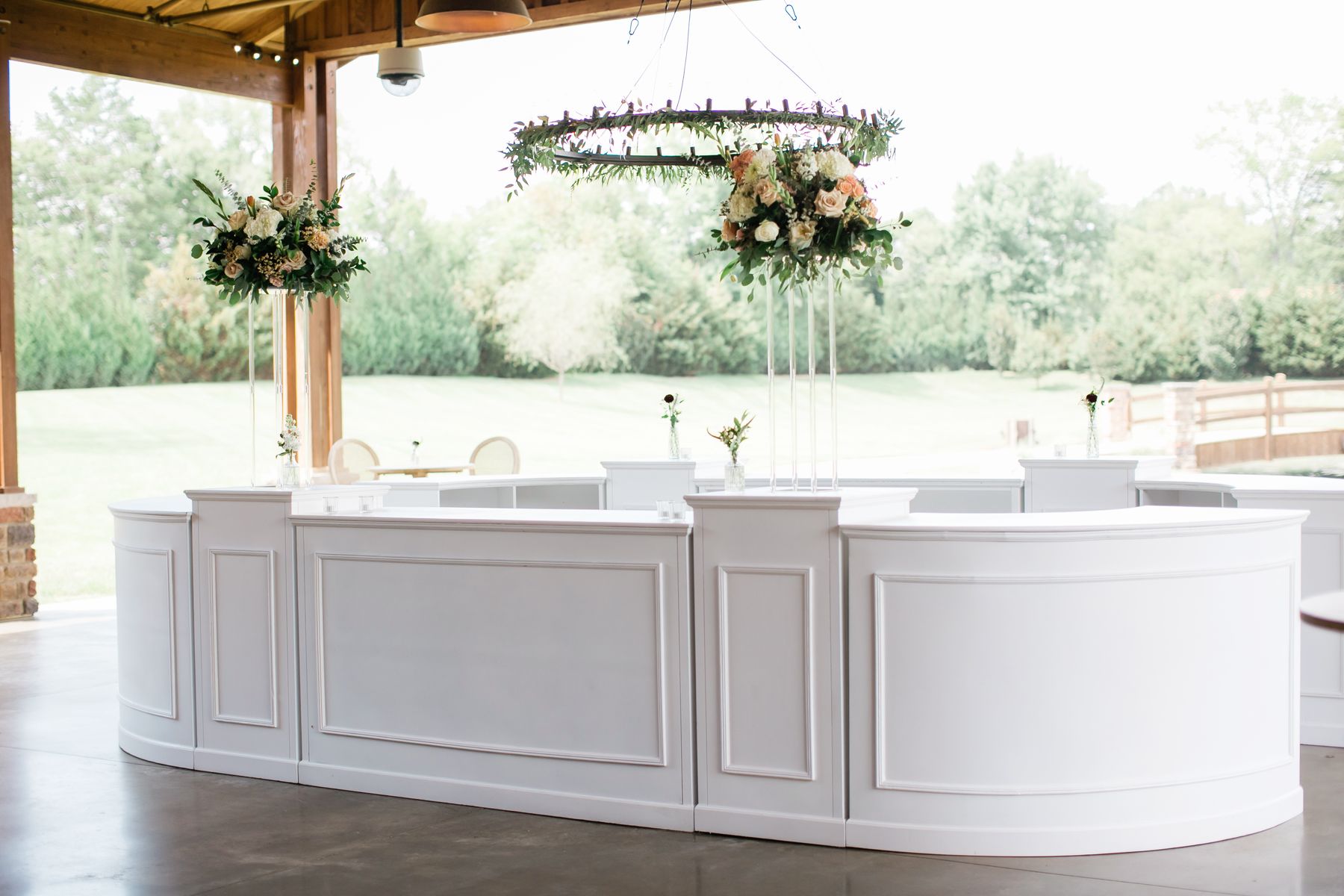 When it comes to hosting a memorable event, the right event bar layout can make all the difference. Southern Event Rentals offers a vast inventory of stylish event bars, designed to cater to your specific needs. Whether you're planning a small gathering or a large-scale celebration, we have a range of options to suit your guest count and style. Explore the different event bar layouts available. From single event bars to full oval event bars, and even event bar backdrops.
Single Event Bars
A single bar is the go-to choice for your typical event. They strike a perfect balance between style and functionality. These bars are designed to accommodate two bartenders at most, making them suitable for events with moderate guest counts. Although two can be placed side by side if needed. Single bars account for the majority of our inventory and encompass a range of styles and colors. Some of the most popular include the Chelsea Marble Top Bar and Collins Black Wood Bar. For smaller, cozier events such as at-home gatherings or backyard parties, the 4-foot Antique White Event Bar is the way to go. Mini bars are tailored to suit more intimate settings, providing a charming and approachable option for serving your guests.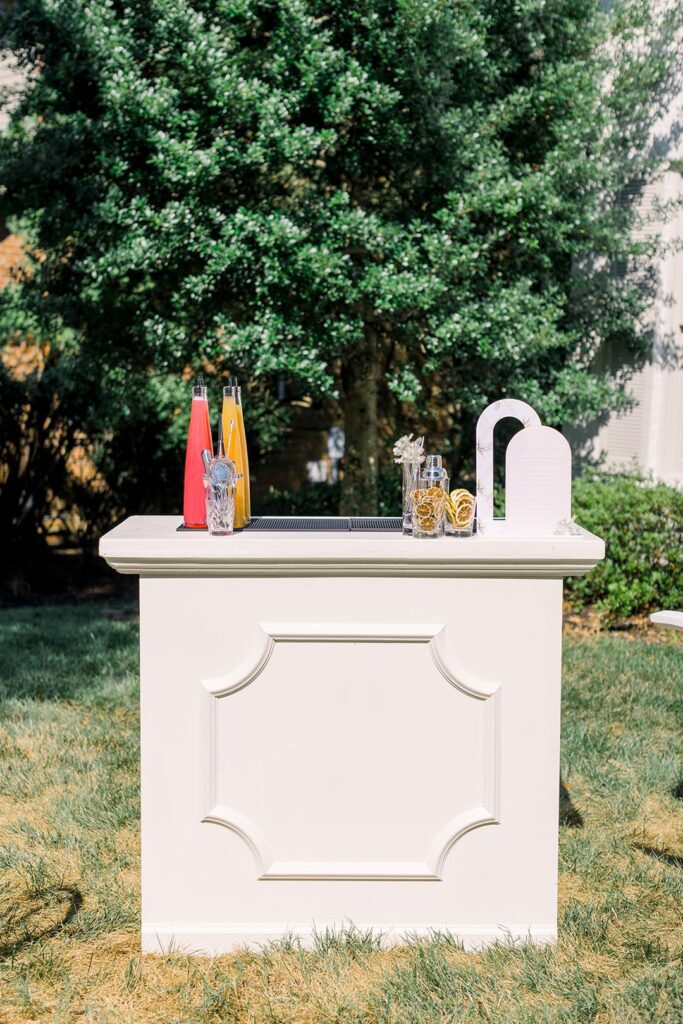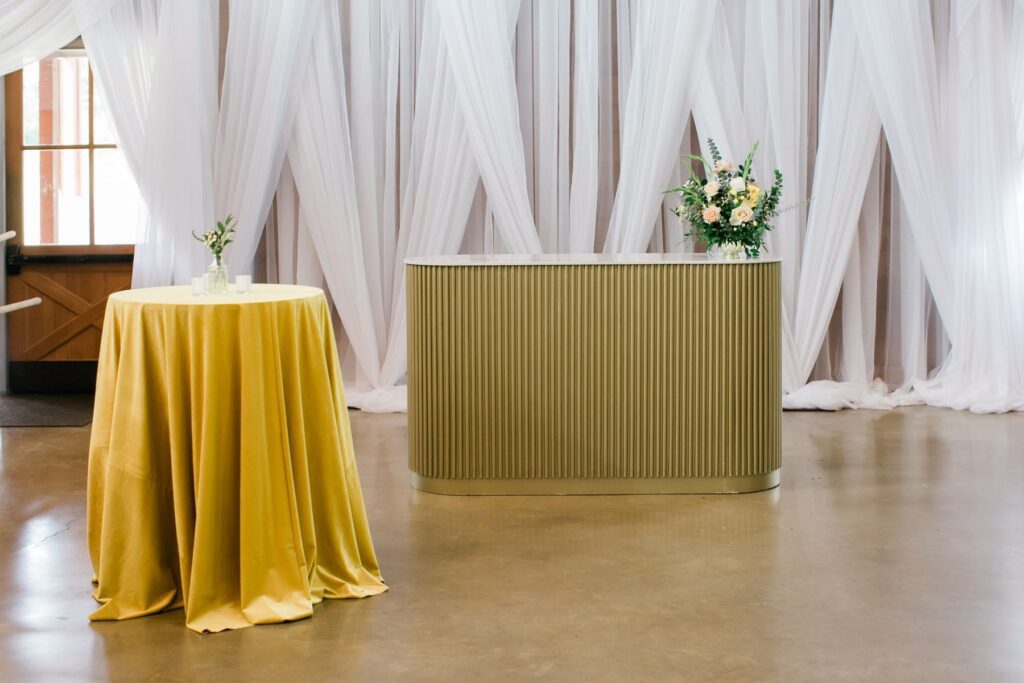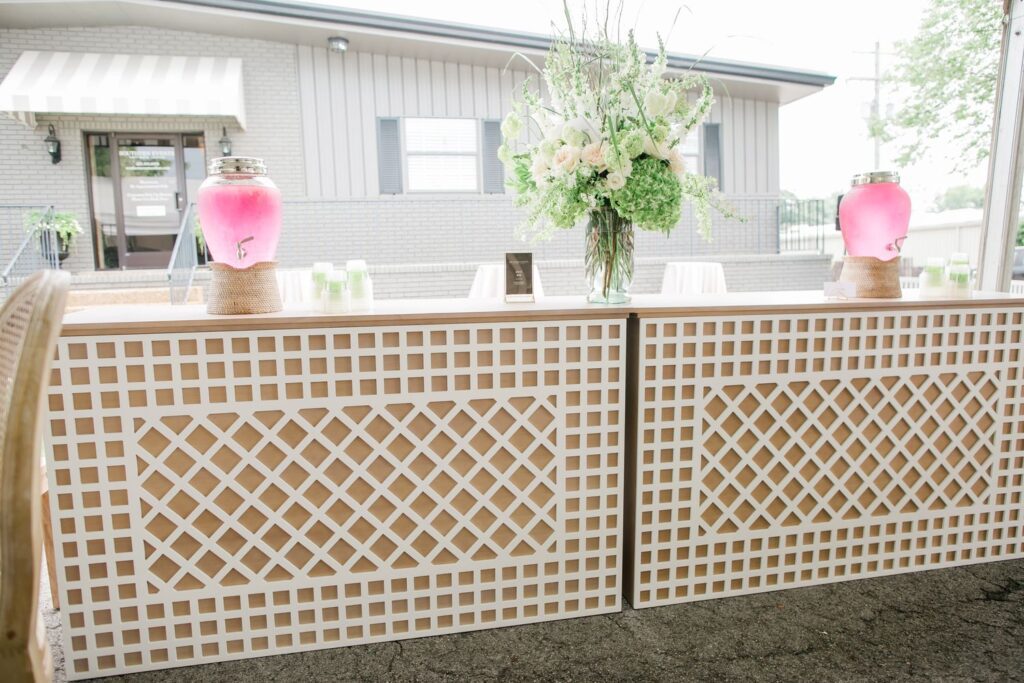 Half Oval Event Bars
If you're expecting a larger number of guests and want to maintain an elegant bar setup, half-oval event bars are your solution. These bars feature a half-oval shape, offering ample space for bartenders to work their magic. Plus, plenty of internal storage for your beverages, glassware, and equipment. They work exceptionally well when placed against a wall, optimizing your event space and providing an aesthetically pleasing focal point. This event bar layout can be achieved with both our Thompson White and Thompson Oak Bar Collections. Although the Harpeth Bar is also a beautiful choice as it can also be customized!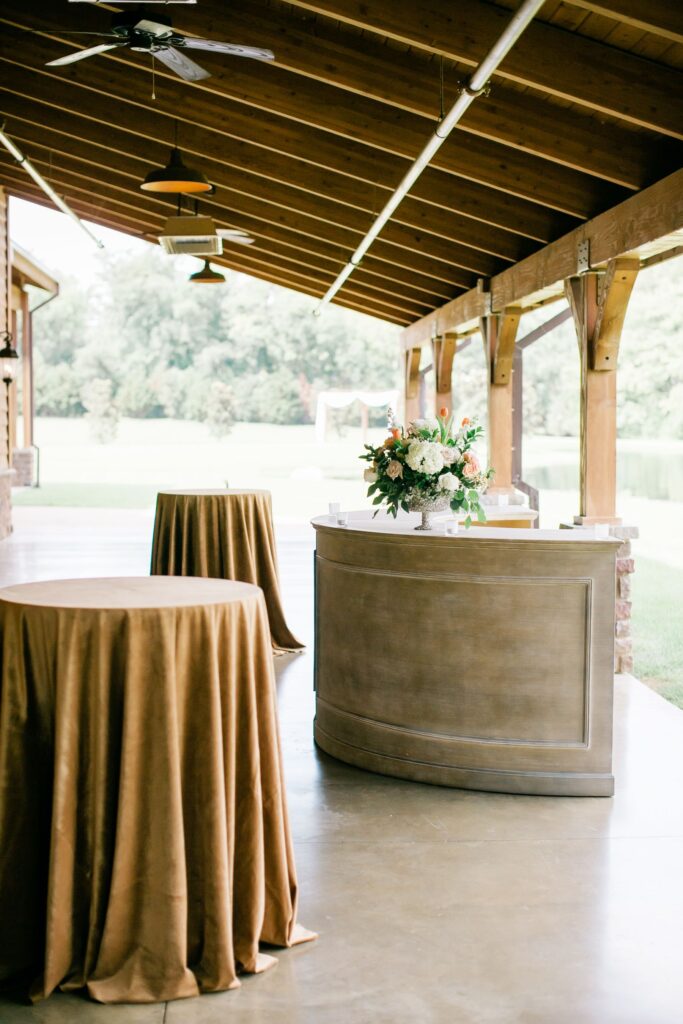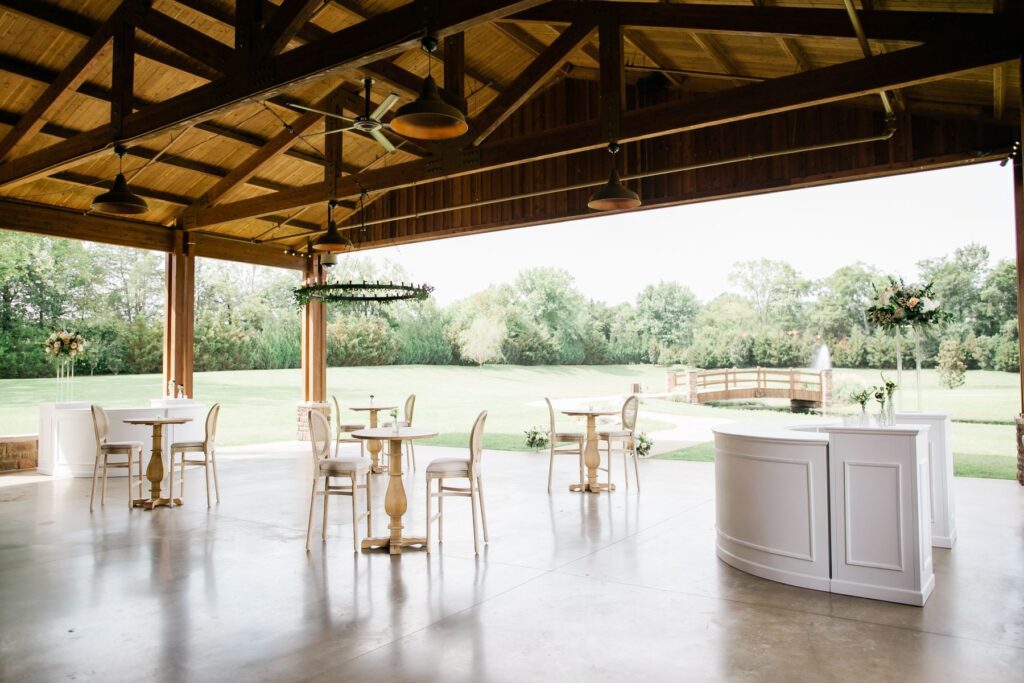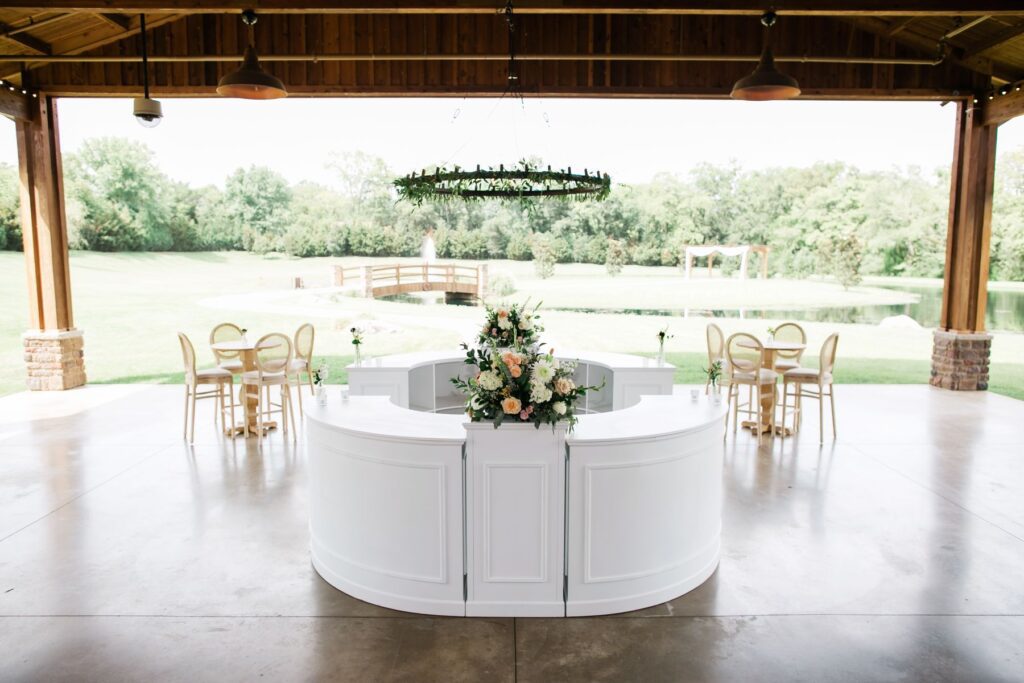 Full Oval Event Bars
For grand events where serving a large number of people at once is a top priority, the full oval event bar is the best choice. The Thompson White and Oak Full Oval Event Bars are the largest in our inventory, ensuring that your guests won't have to wait in long lines for their favorite drinks. The internal storage of these bars is spacious. But if you require more room, additional shelving can be placed in the center. This will allow you to stock a wide range of beverages and supplies.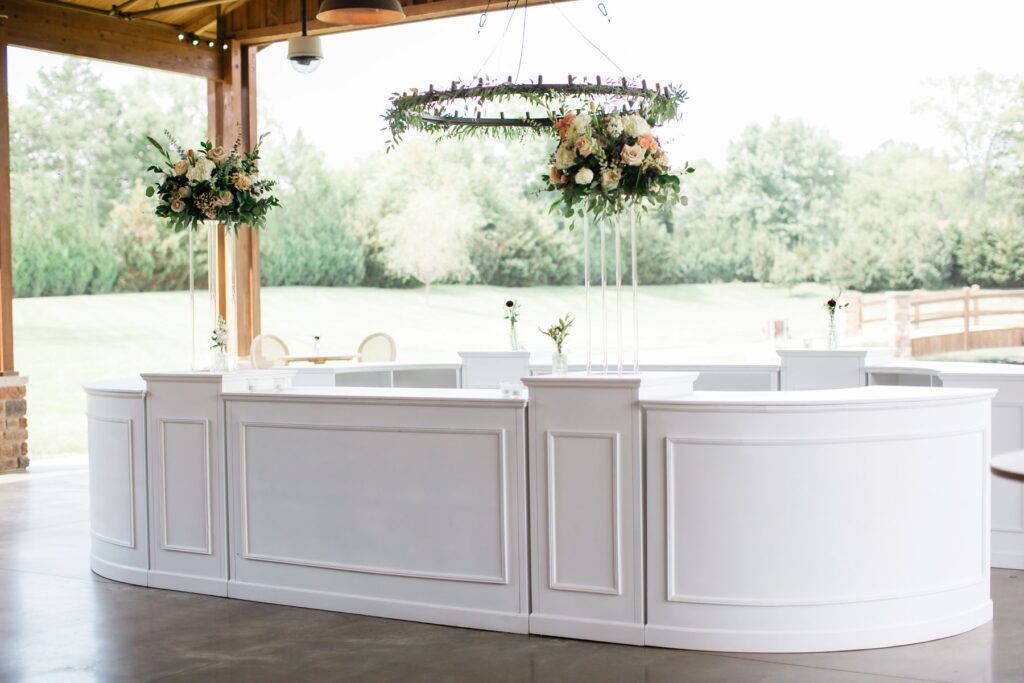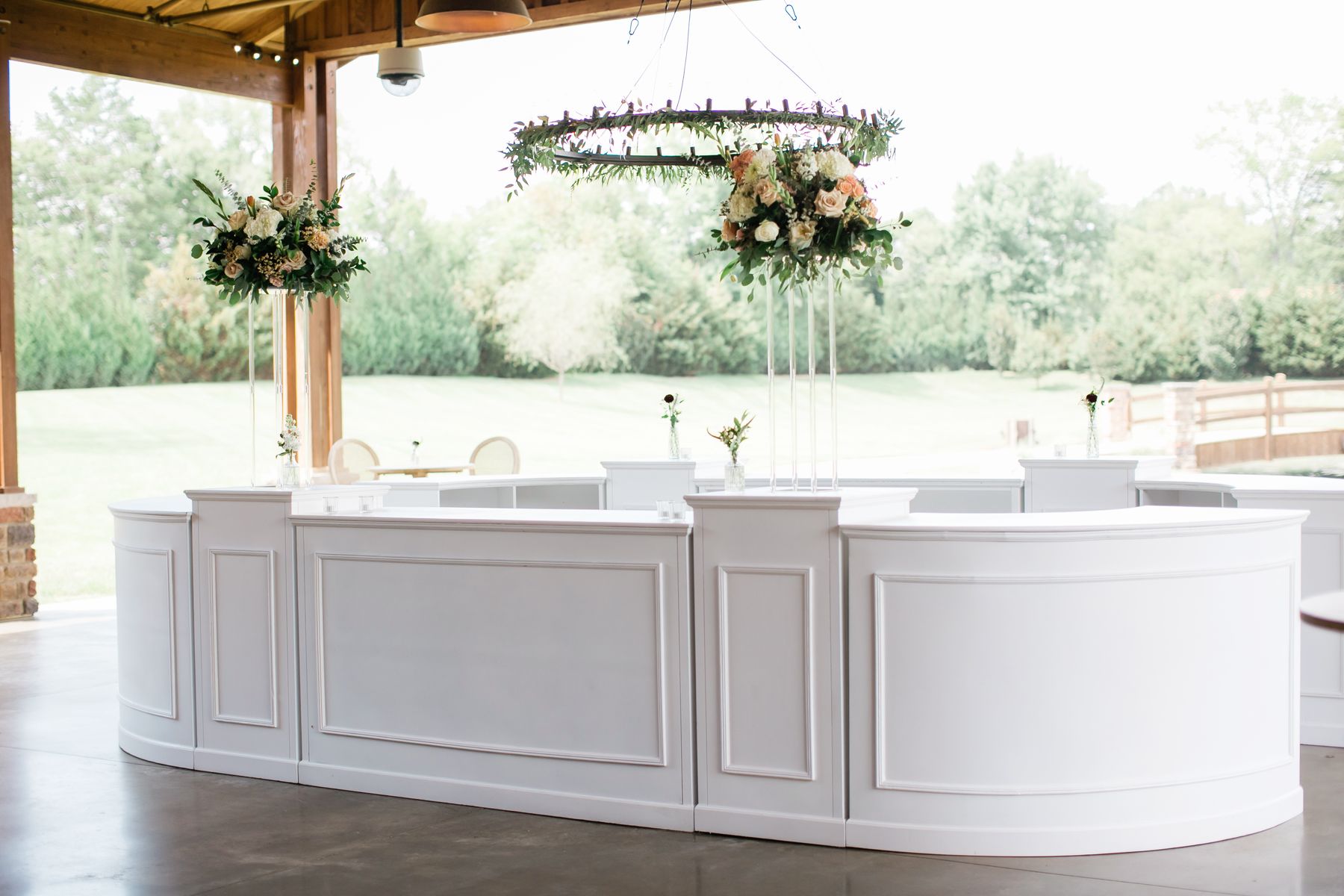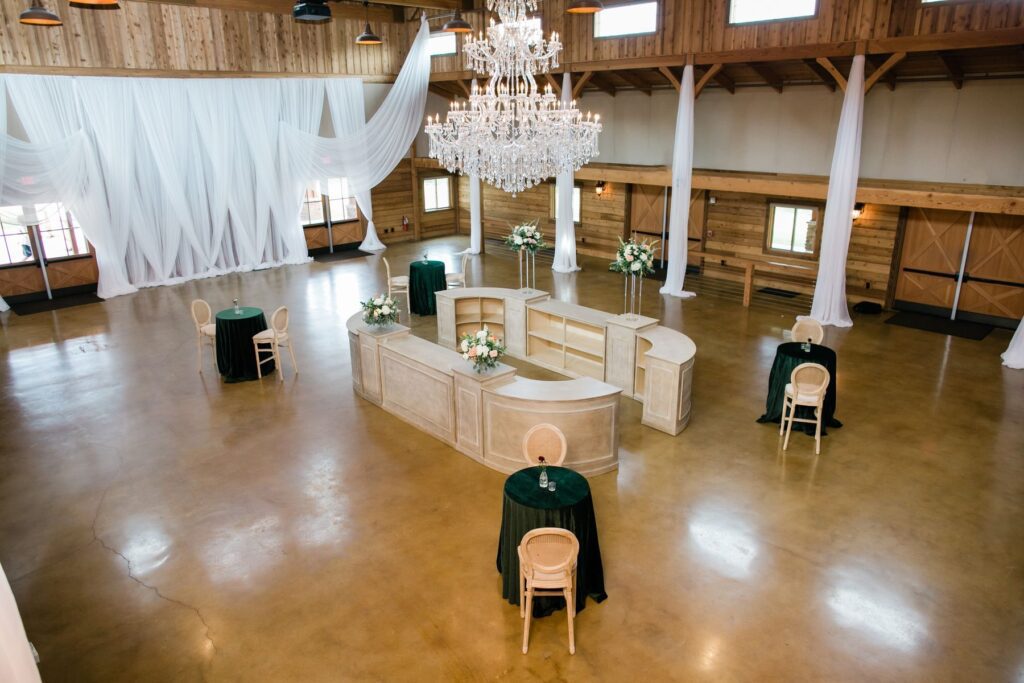 Event Bar Backdrops
To take your event bar to the next level, consider adding event bar backdrops. Shelving is a stylish and functional choice for stocking a beautiful selection of glassware, as well as bottles. Choose from two styles, a Barback Shelf and a Bookcase. Alternatively, Boxwood Walls are a classic choice that is easy to customize. They can be affixed with decorative elements or signage, perfect for showcasing corporate event sponsors.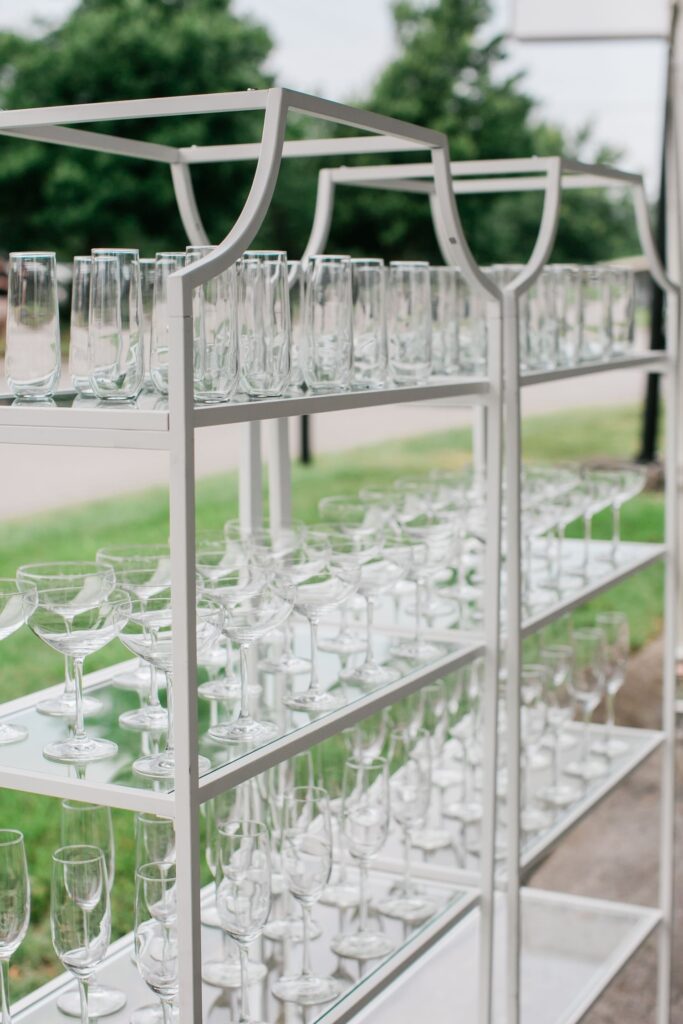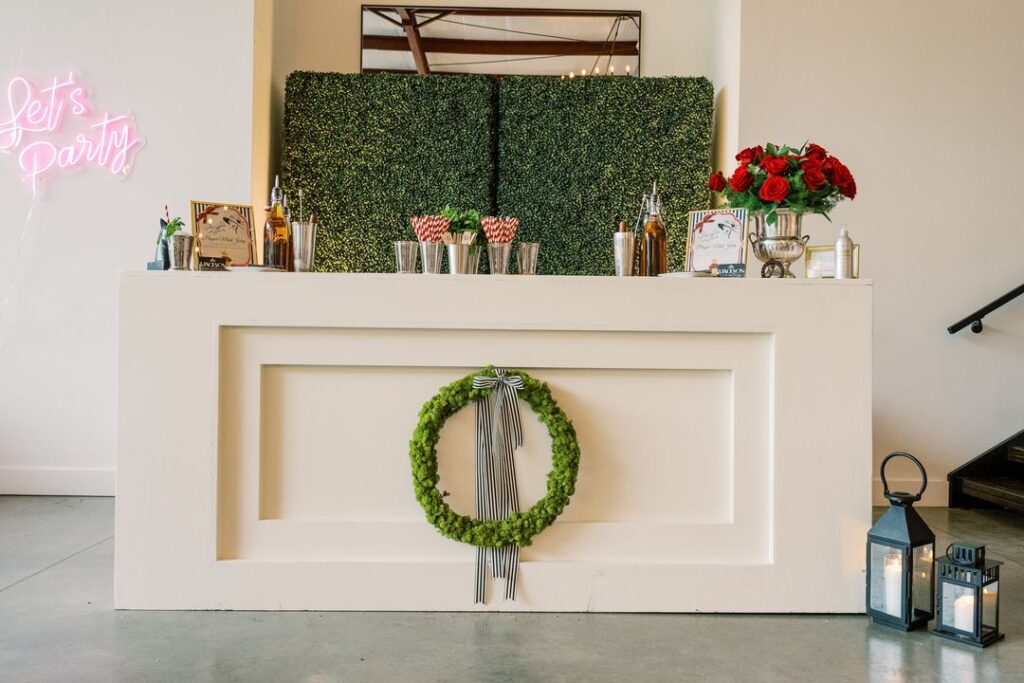 Southern Event Rentals offers a large inventory of stylish event bars to choose from. Ensuring that you find the perfect solution for your next event. Contact our team today at info@southerneventsonline.com for help choosing the best fit and event bar layout! Or view our recent blog on essential bar accessories, such as glassware and cocktail tables.
TAGS | Boxwood Walls, bar event rentals, bar shelving, event bars, full oval event bar, half round event bar, mini event bar
FEATURED RENTALS | Chelsea Marble Top Bar, Collins Black Wood Bar, 4 foot Antique White Event Bar, Thompson White Bar, Thompson Oak Bar, Harpeth Bar,
---