7

Sep

On Trend, Southern Events Products, Trends and Inspiration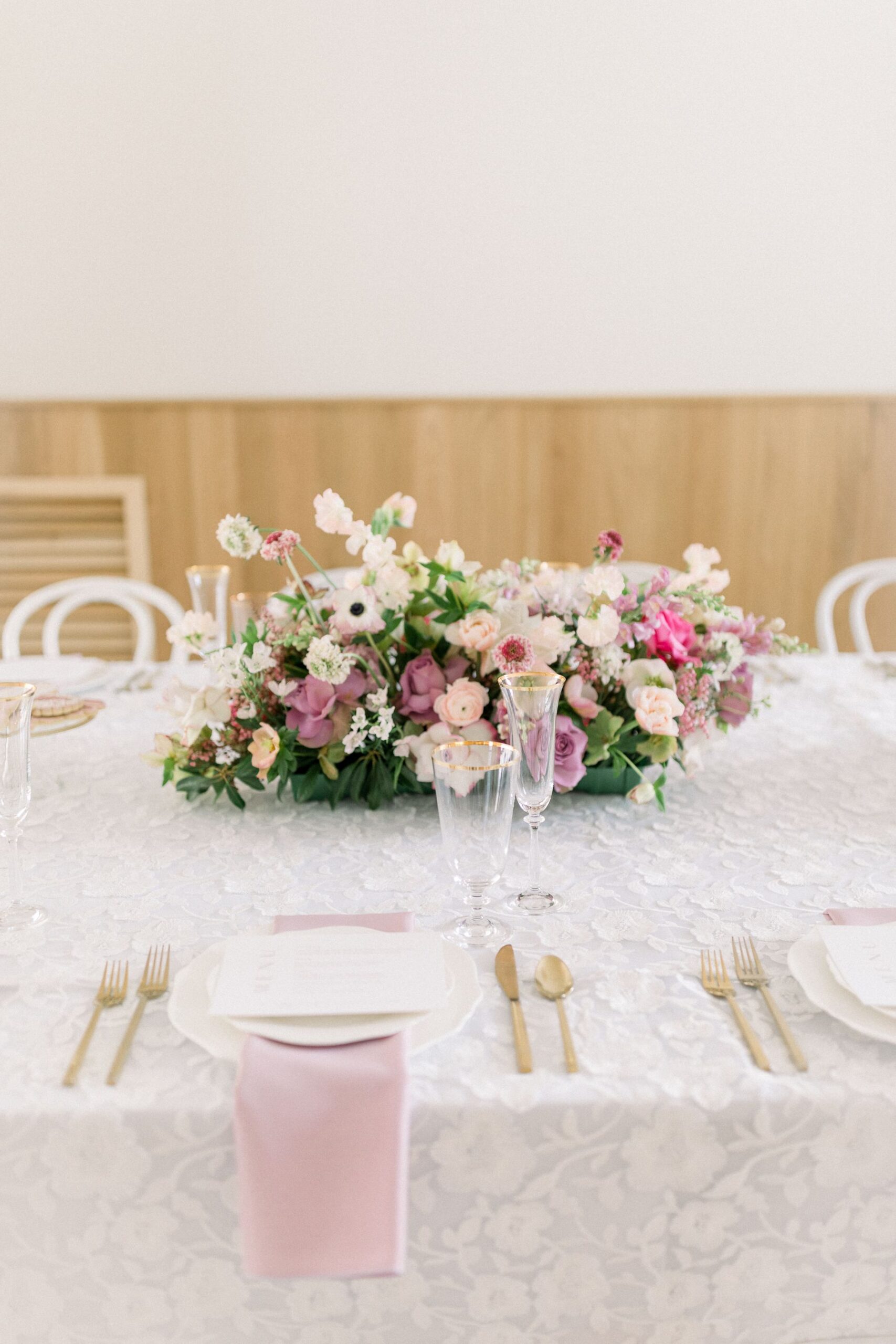 At-home baby showers offer an intimate and personalized way to celebrate the upcoming arrival of a little one. And at Southern Events, we believe that even the smallest moments deserve grandeur! That's why we're here to guide you on how to host an elegant baby sprinkle that will impress your guests or the mom-to-be. From curated furniture and vibrant event linens to charming dinnerware and trendy props. Our expertise in event rentals will make it easy to bring your baby shower or sprinkle vision to life.
What is a Baby Sprinkle?
A smaller version of a traditional baby shower, a baby sprinkle is typically held for parents who are expecting their second or subsequent child. The term "sprinkle" conveys the idea that the event is more about a show of support, rather than showering them with extensive gifts and attention – often associated with a first-time baby shower. Largely because parents already have many of the essential baby items from their previous child. Instead, the focus is on gathering with close friends and family in a casual setting. Making it the perfect occasion to celebrate with an intimate informal dinner at home!
Stylish Dining Tables & Chairs
Transform your home into a haven of sophistication with our beautiful event furniture. Choose from a range of rentals that exude Southern charm, featuring warm woodsy tones and soft antique details. For a modern rustic vibe, consider the Aged Oak Table paired with the Harlin Dining or Cross-Back Chairs. If you're leaning towards a brighter look, the White Antique Dining Table and Antique White Bentwood Chairs are a fantastic choice. With these curated pieces, you can easily create an unforgettable setting. Or the foundation for an elegant baby sprinkle theme.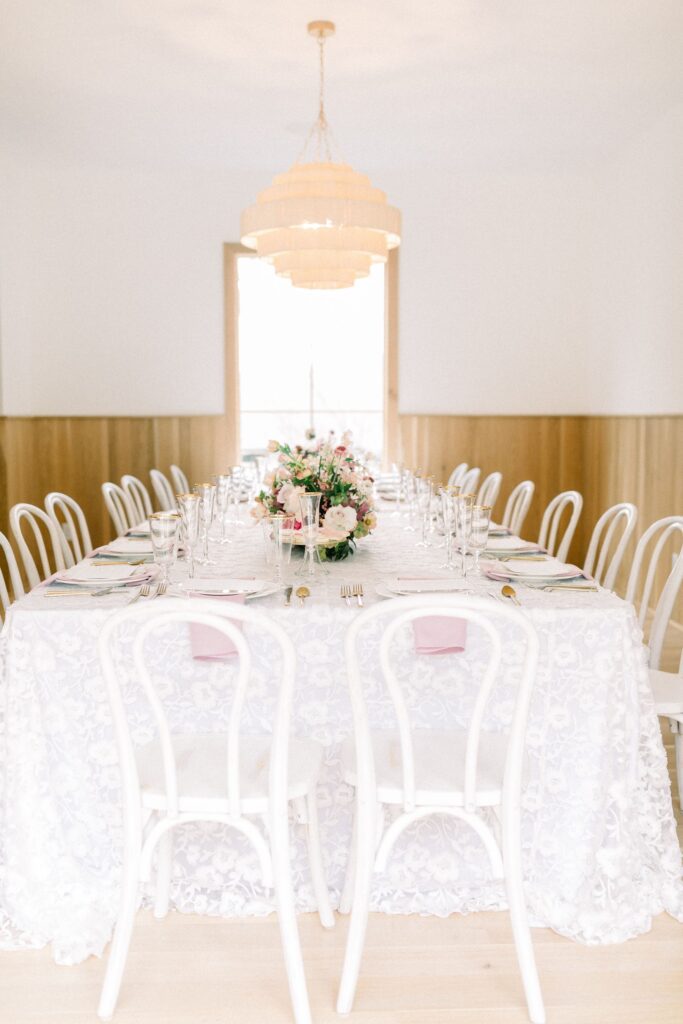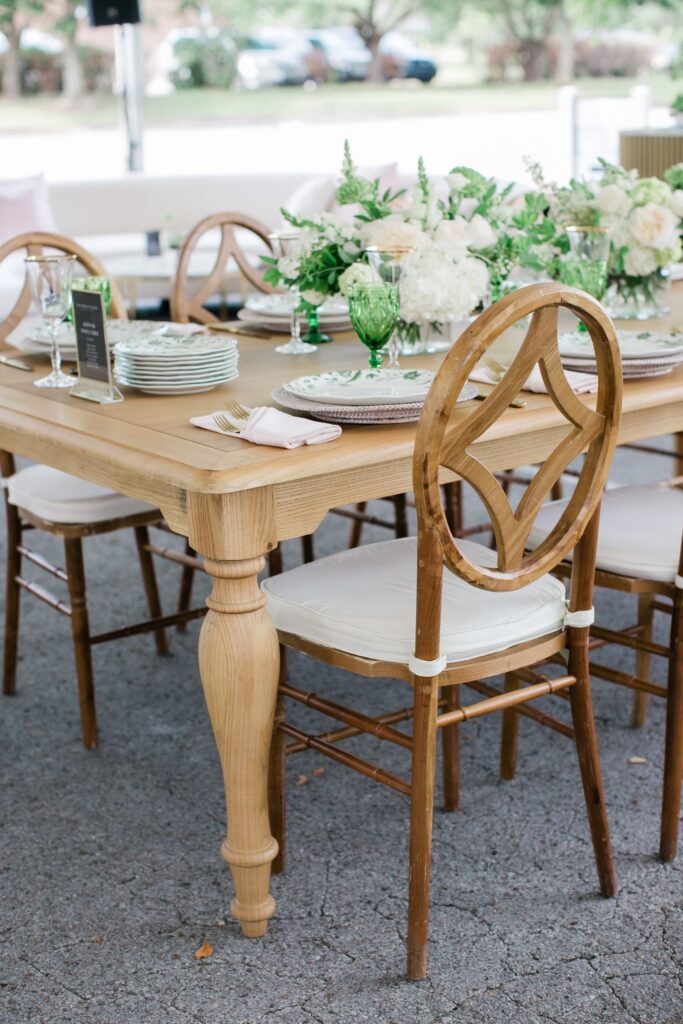 Brightly Colored Event Linens
Set the tone for your baby sprinkle with event linens that exude charm and anticipation. Hint at the baby's gender with bold or pastel shades. Like the Heritage Light Blue and Navy Blue Velvet for a boy. Or, the Kennedy Pink and Lilac Poly for a girl. Alternatively, embrace beautiful neutral tones! With colors like Golden Velvet or the classic Sage Poly. To infuse an extra touch of elegance, explore unique materials. Such as buttery satin, soft velvet, or lightweight linen. These will not only serve as a backdrop for your celebration but lend depth and dimension to the table.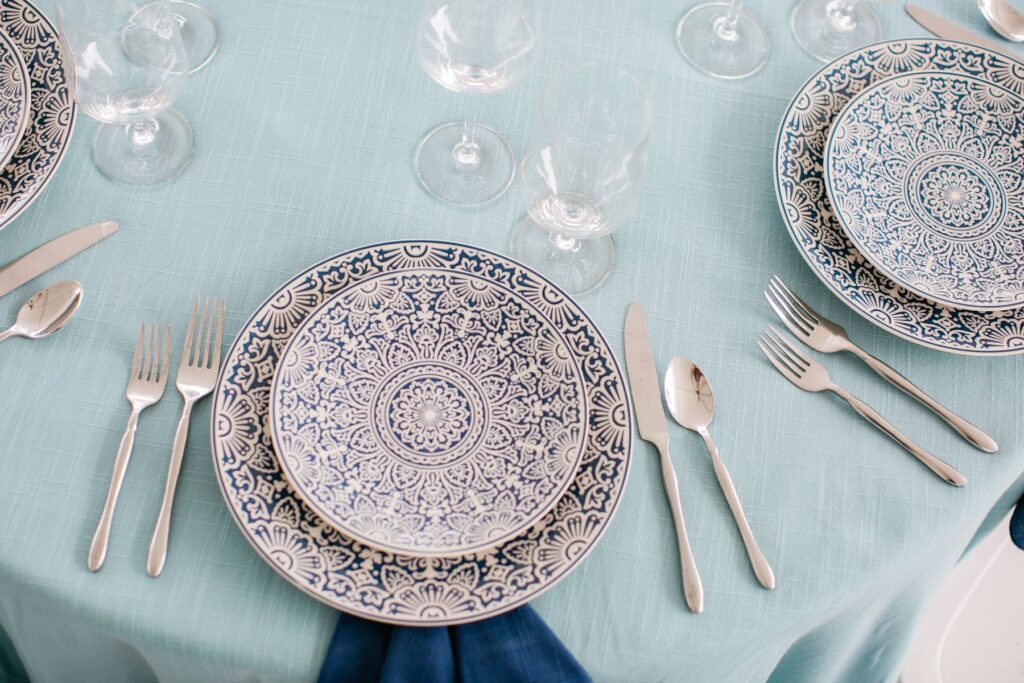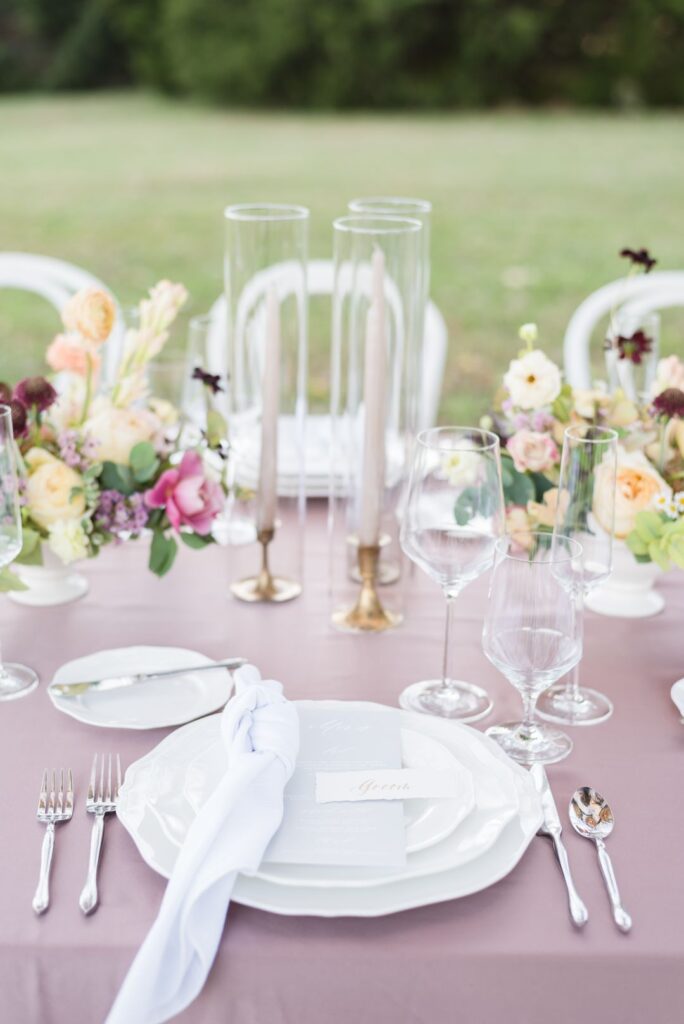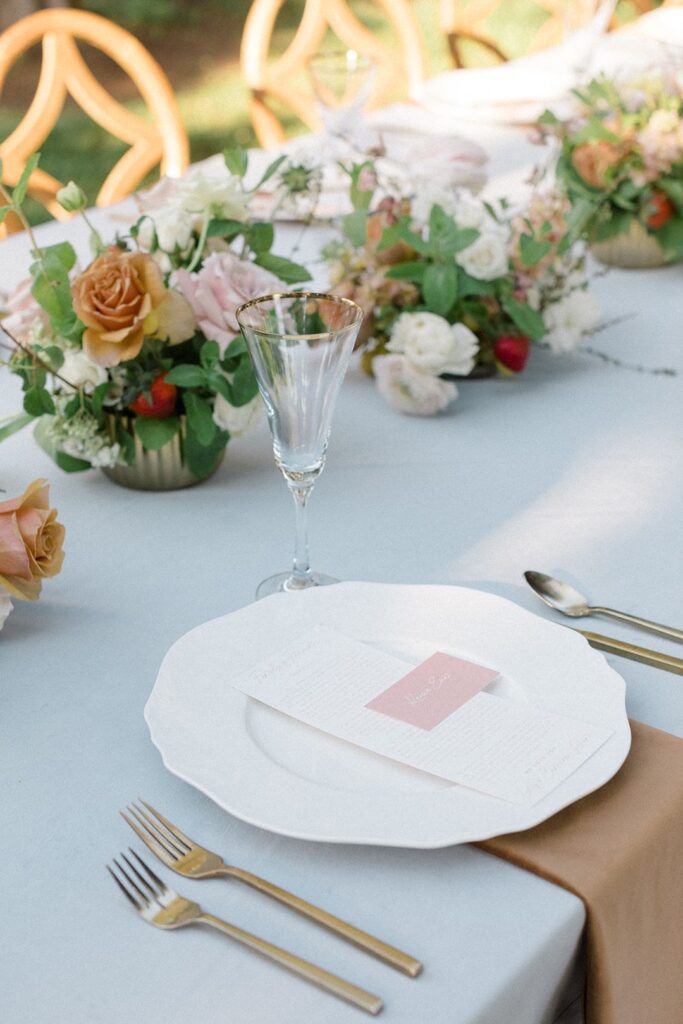 Darling Dinner Ware
The dinner table is where memories are made and conversations flow. Make a lasting impression with our elegant and bright china. Achieve a modern look with the White Coupe China and Rattan White Wash Charger. Or opt for a softer look with the Alabaster Earthen China. Paired with charming Darcy Chargers, featuring a delicate scalloped edge. Add a hint of luxury with gold accents like the Vera Floral China. Or the Coronado pattern for a subtle pop of color. To complete your place setting, all of these pieces harmonize seamlessly with our Celia Gold Rim Glassware and Austin Flatware.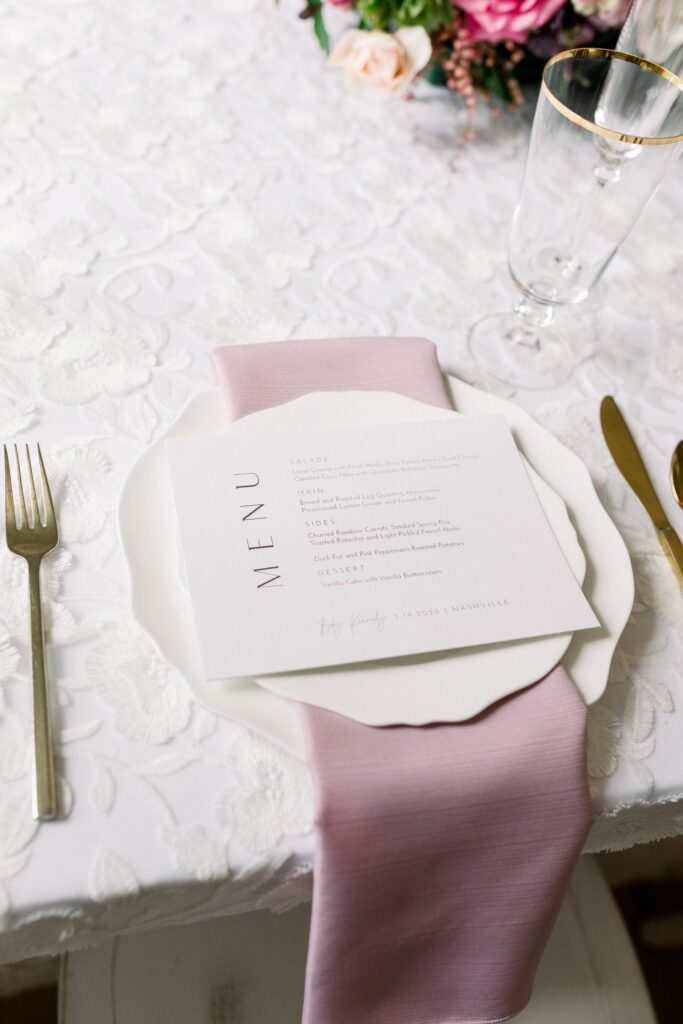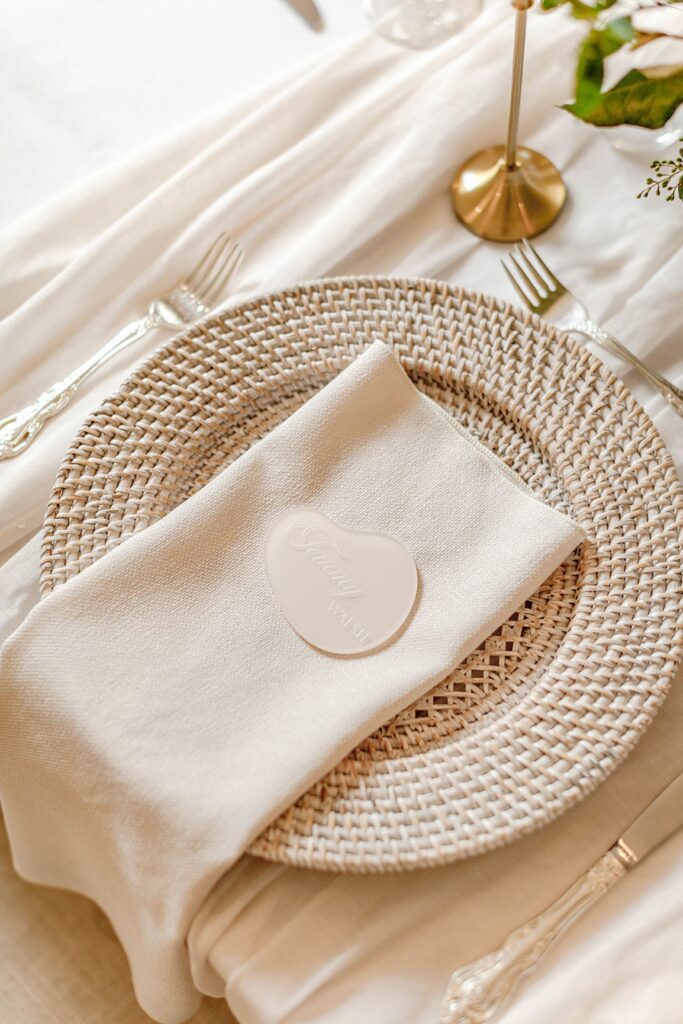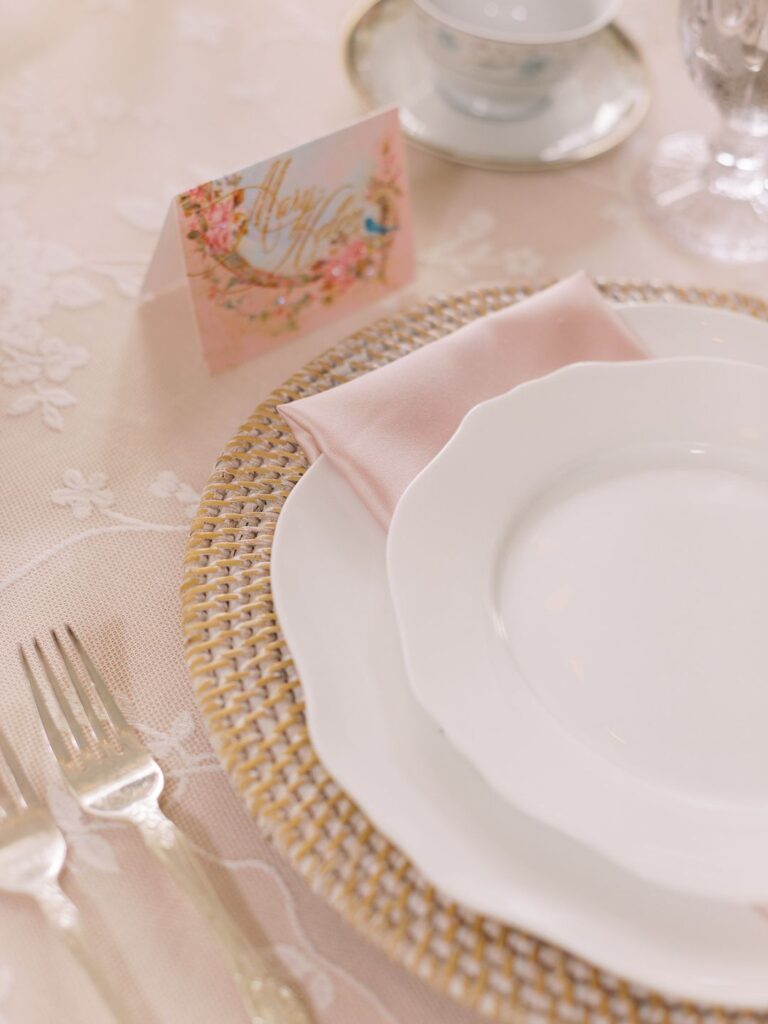 Focal Points That Delight
Create focal points that spark conversations and double as stylish props. Our bars are not only perfect for serving drinks but make for eye-catching displays. Perfect for desserts like gender reveal cakes! The Alice Bar exudes elegance. While the Chelsea Marble Top Bar adds a modern retro touch to your setup. Looking for something more playful? Our Market Cart can be easily customized with colorful balloons and signage. Adding a whimsical element to the ambiance. If you're aligning with a specific baby shower theme, our Boxwood Wall serves as a charming backdrop. Consider pairing it with the Vintage Popcorn Machine that playfully declares "She's About to Pop!"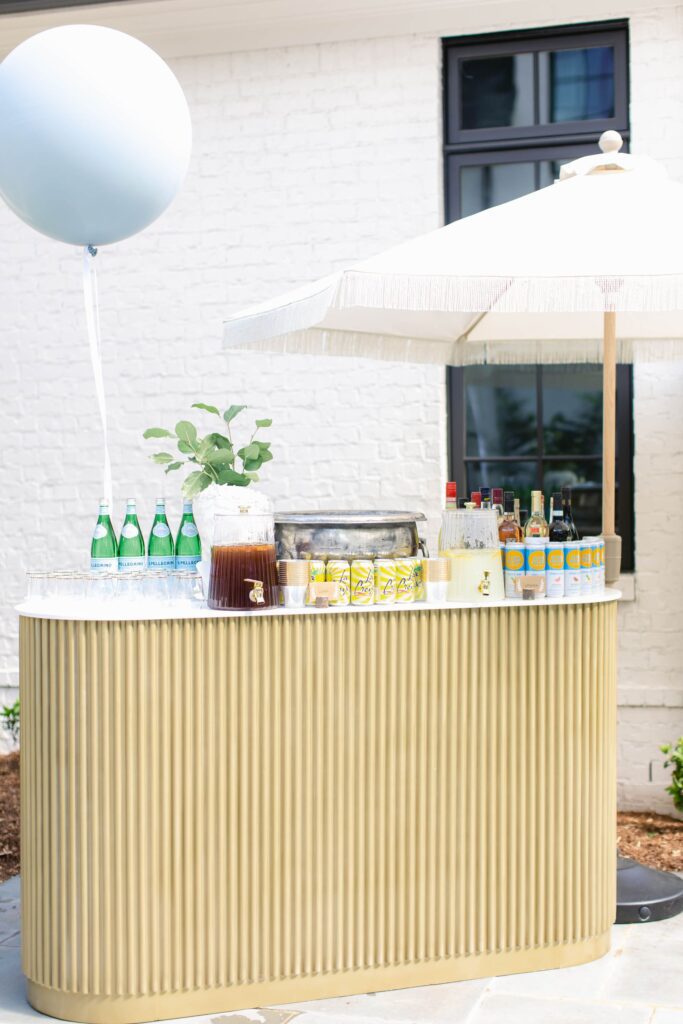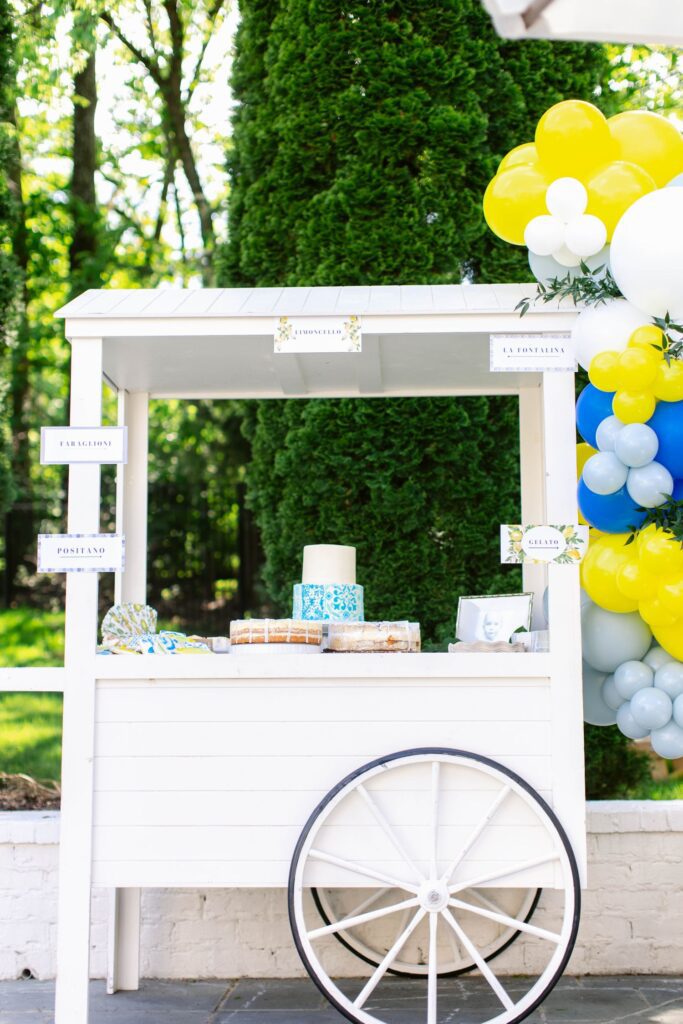 Southern Events offers a curated selection of furnishings, linens, dinnerware, and props that help you craft an elegant baby sprinkle. Celebrate this special moment with sophistication, and let Southern style elevate every detail. Contact our team for help selecting the perfect event rentals or if you need more ideas!
TAGS | at home baby shower, at home party, baby shower ideas, baby shower rentals, elegant event design, furniture rentals, servingware
FEATURED RENTALS | Alice bar, Chelsea Marble Top Bar, Vintage Popcorn Machine, Market Cart, Boxwood Wall, White Coupe China, Rattan White Wash Charger, Alabaster Earthen China, Vera Floral China, Darcy Chargers, Celia Gold Rim Glassware, Austin Flatware, Coronado China,Aged Oak Table, Harling Dining Chairs, Cross Back Chairs, White Antique Dining Table, Antique White Bentwood Chairs, Heritage Light Blue, Navy Blue Velvet, Kennedy Pink, Lilac Poly, Golden Velvet, Sage Poly,
---