7

Sep

Real Nashville Weddings, Southern Events Products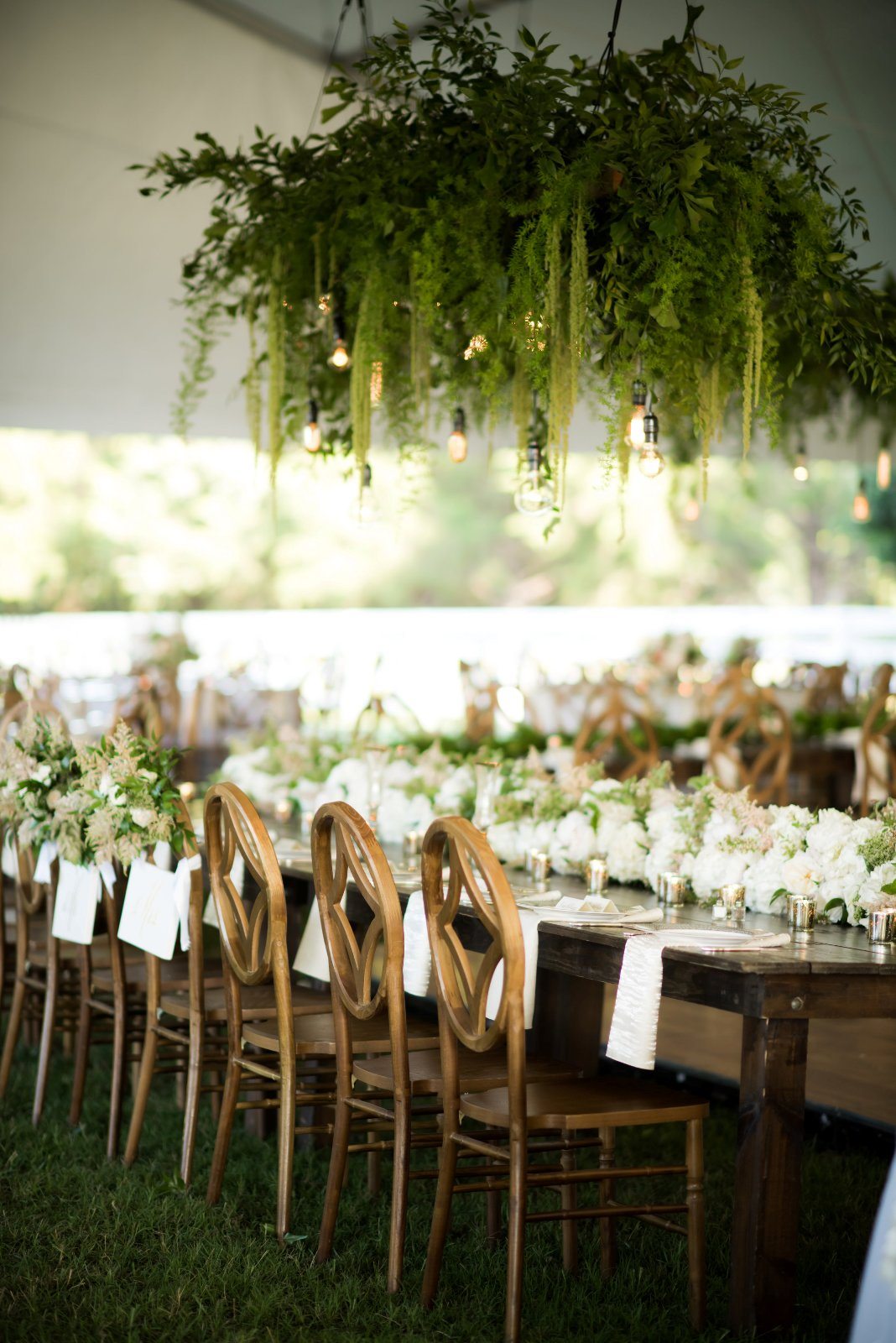 Ellen and Mason had a magnificent Southern wedding at the Carnton Plantation, with outdoor luxe design at a historical venue in Franklin, TN. Dozens of tables and chairs were set up for this extravagant affair, featuring vintage details and outdoor everything! The main feature? Our brand new Harlin Dining Chairs – and we're in love! They gave this wedding a rustic chic look – more upscale than the Crossback Chair, but less formal than the Chiavari Chair.
Our Vintage Tasker Writing Desk welcomed the couple's family and friends to the rustic affair, where guests were able to write their well wishes to the ceremony. For the cocktail hour, guests were able to grab a drink at our Antique White Franklin Bar, with signature drinks served sweetly in our Hob Knob Glassware – a favorite! While some mixed and mingled around our traditional cocktail tables, others were able to lounge on our Sutton Furniture Collection in Sand – the perfect addition to this gorgeous outdoor space.
Dinner was served on Gold Ophelia China with Abby Flatare while sitting at traditional round tables or our Farm Tables. It was truly the most elegant rustic event we ever did see!
Many thanks to Allison Lewis Photography for the capturing the day and all these gorgeous details!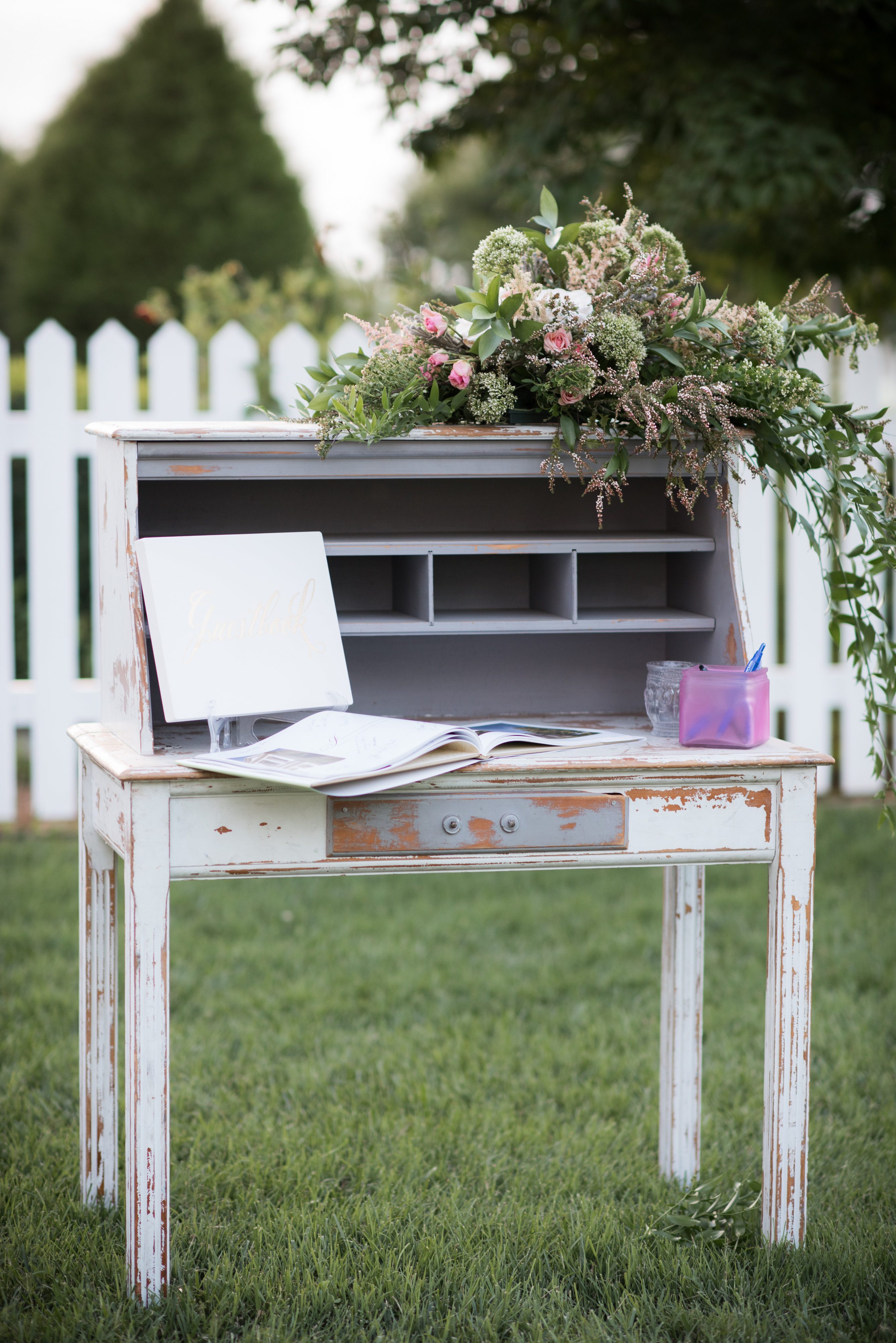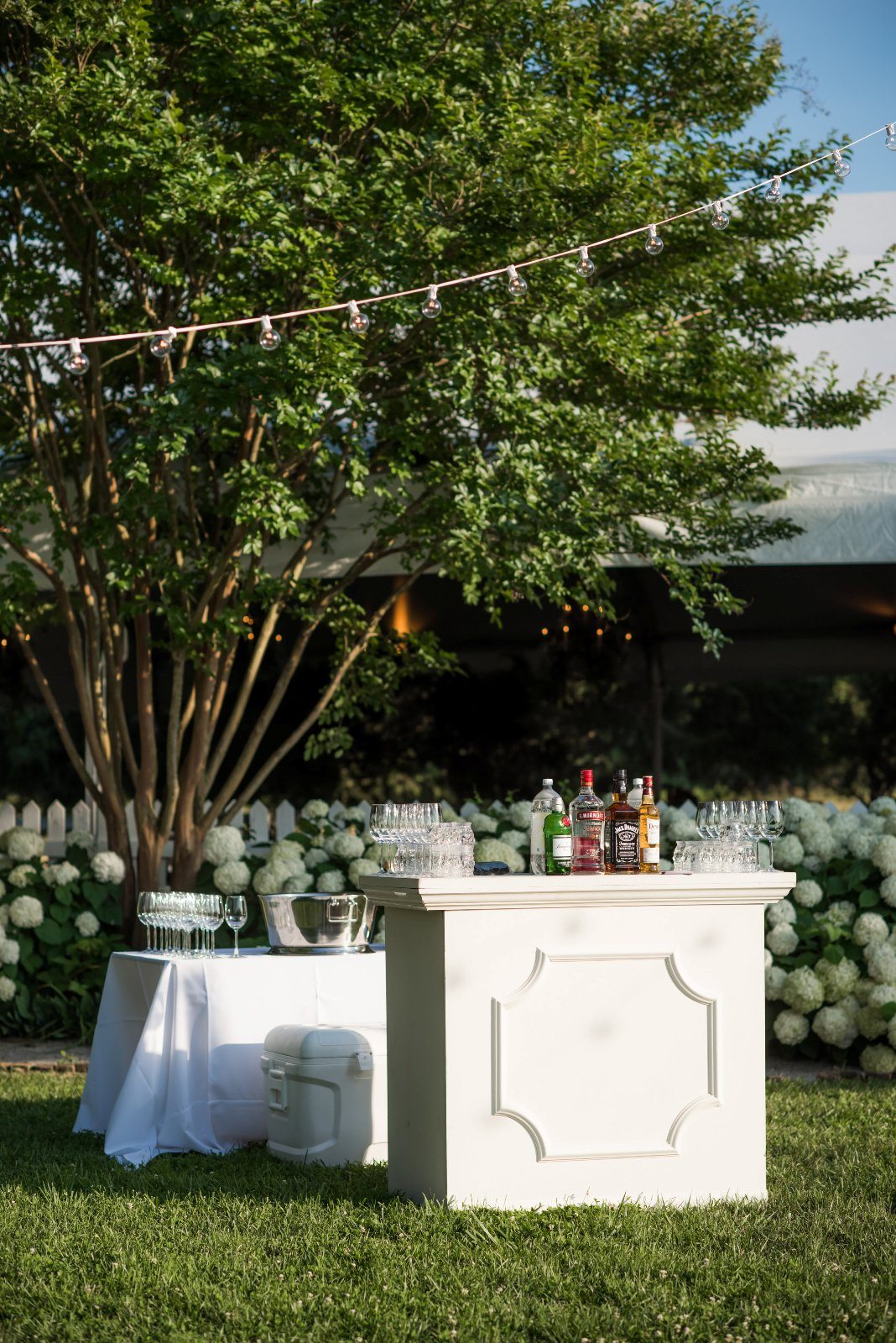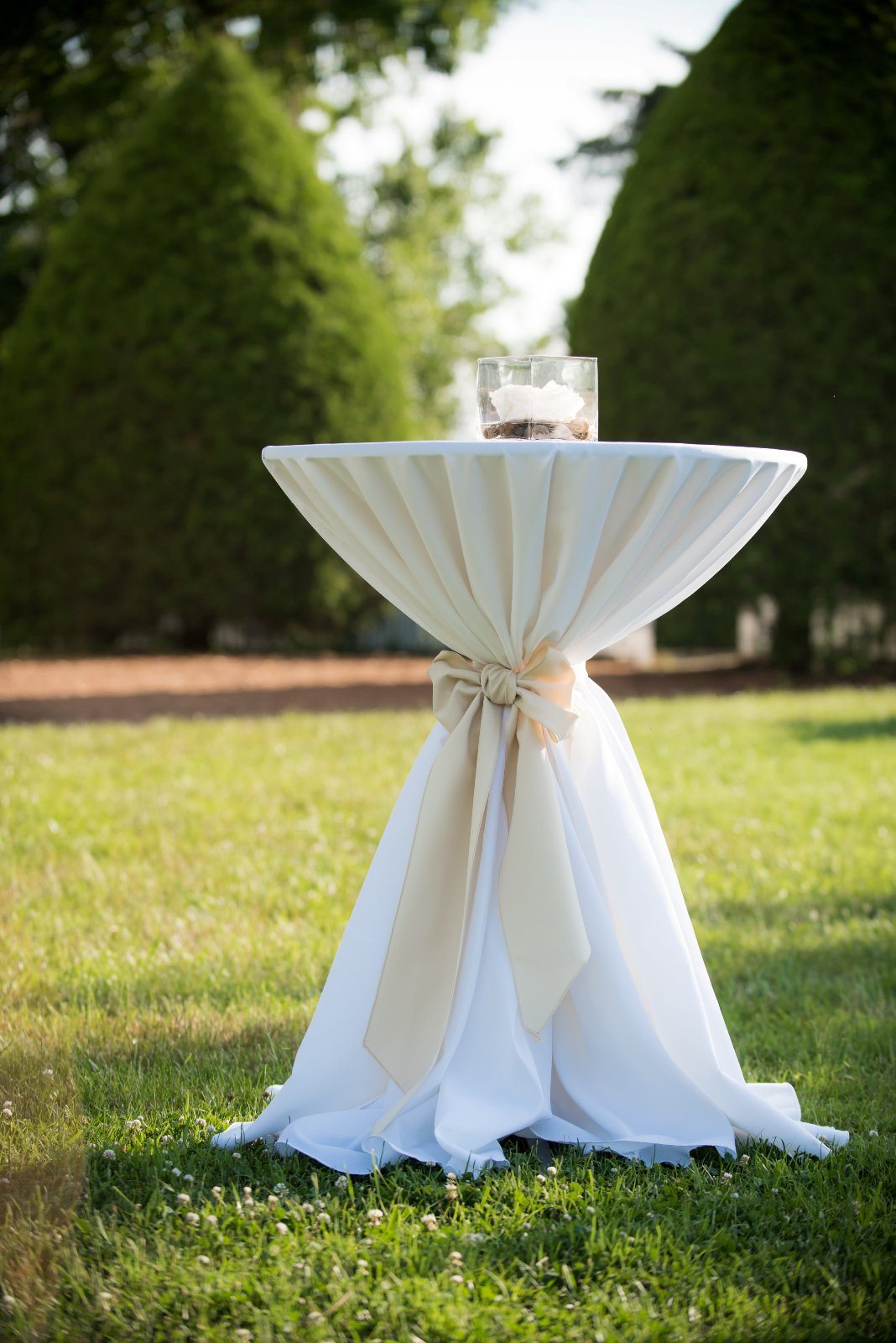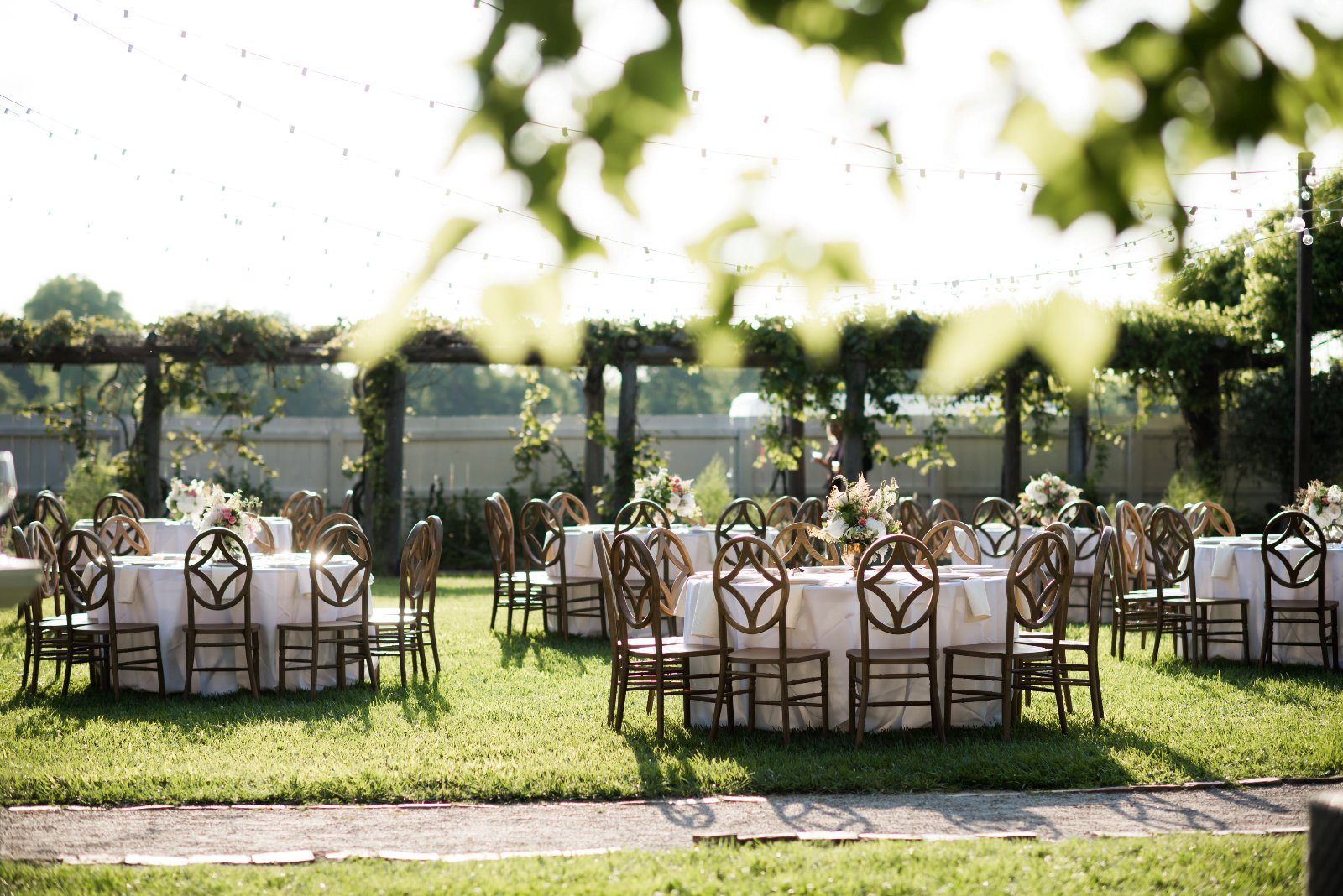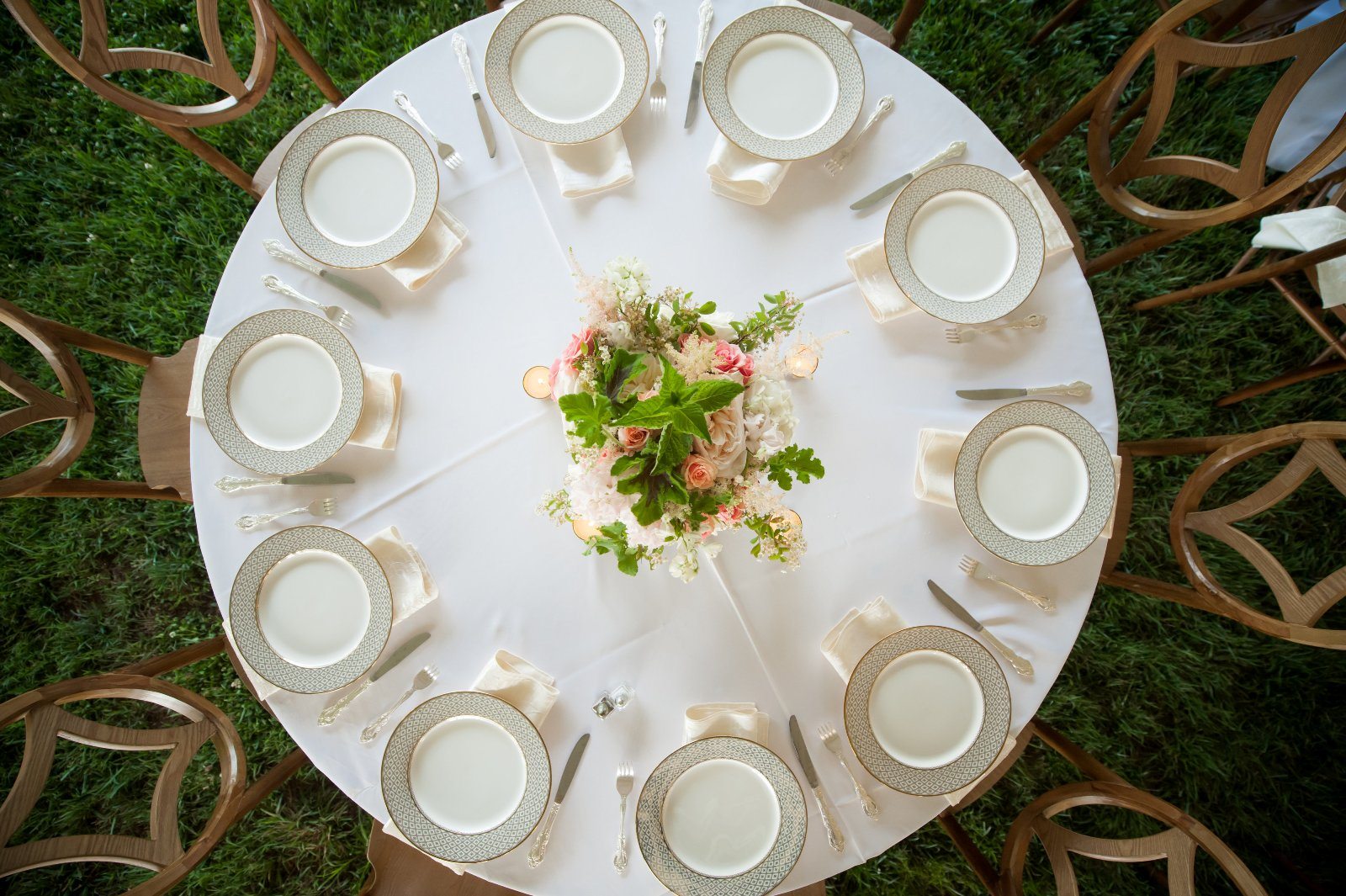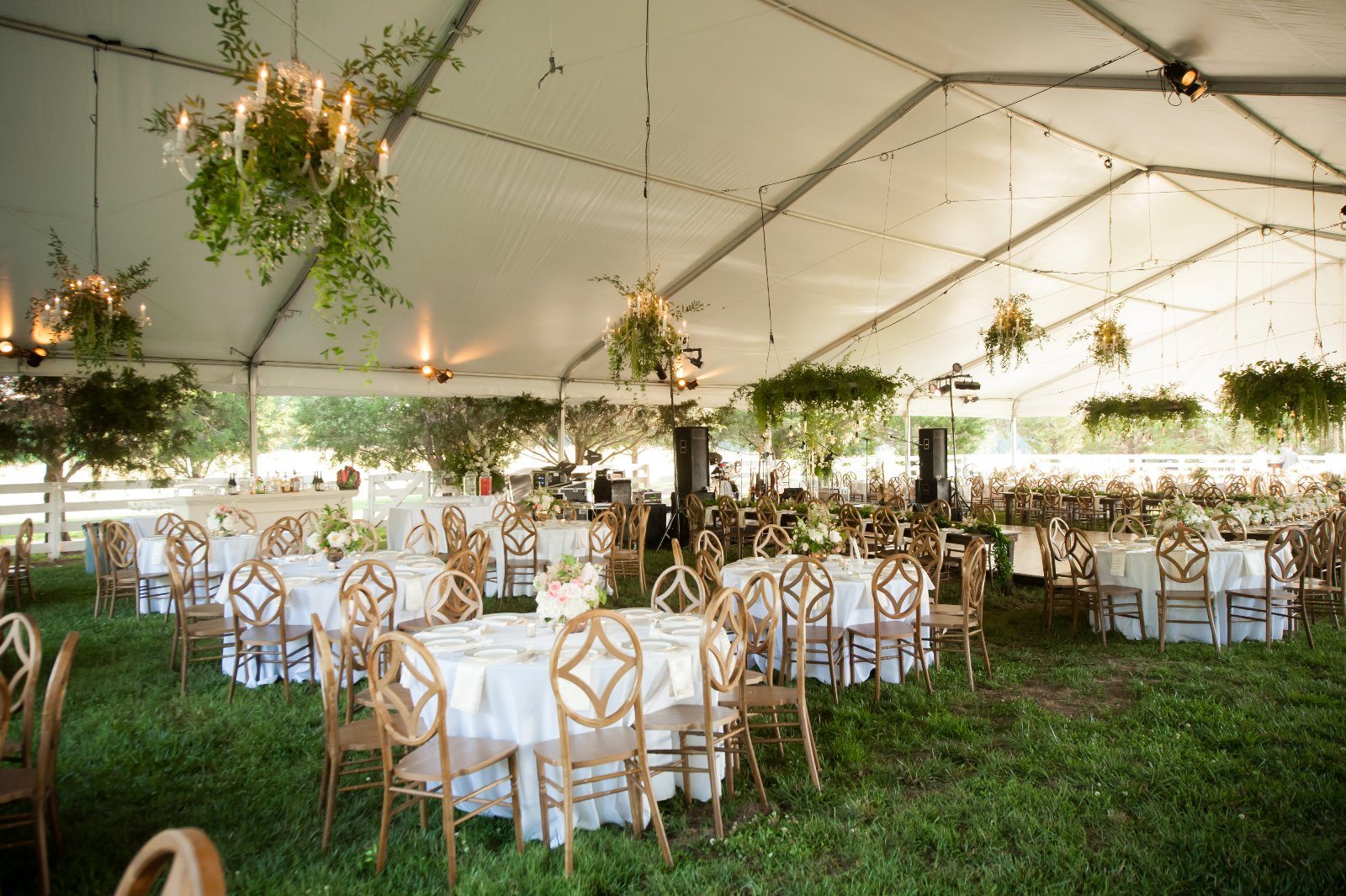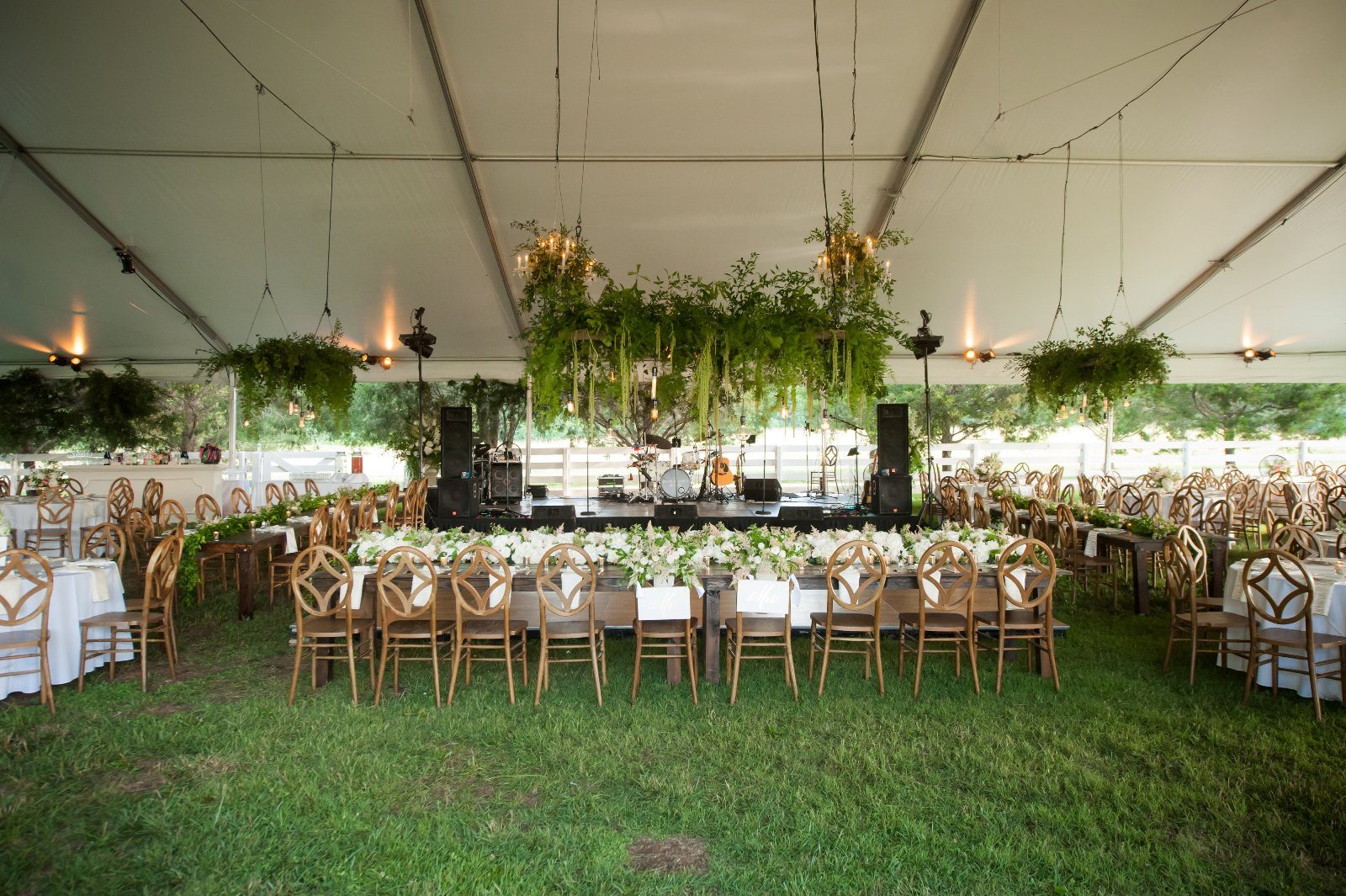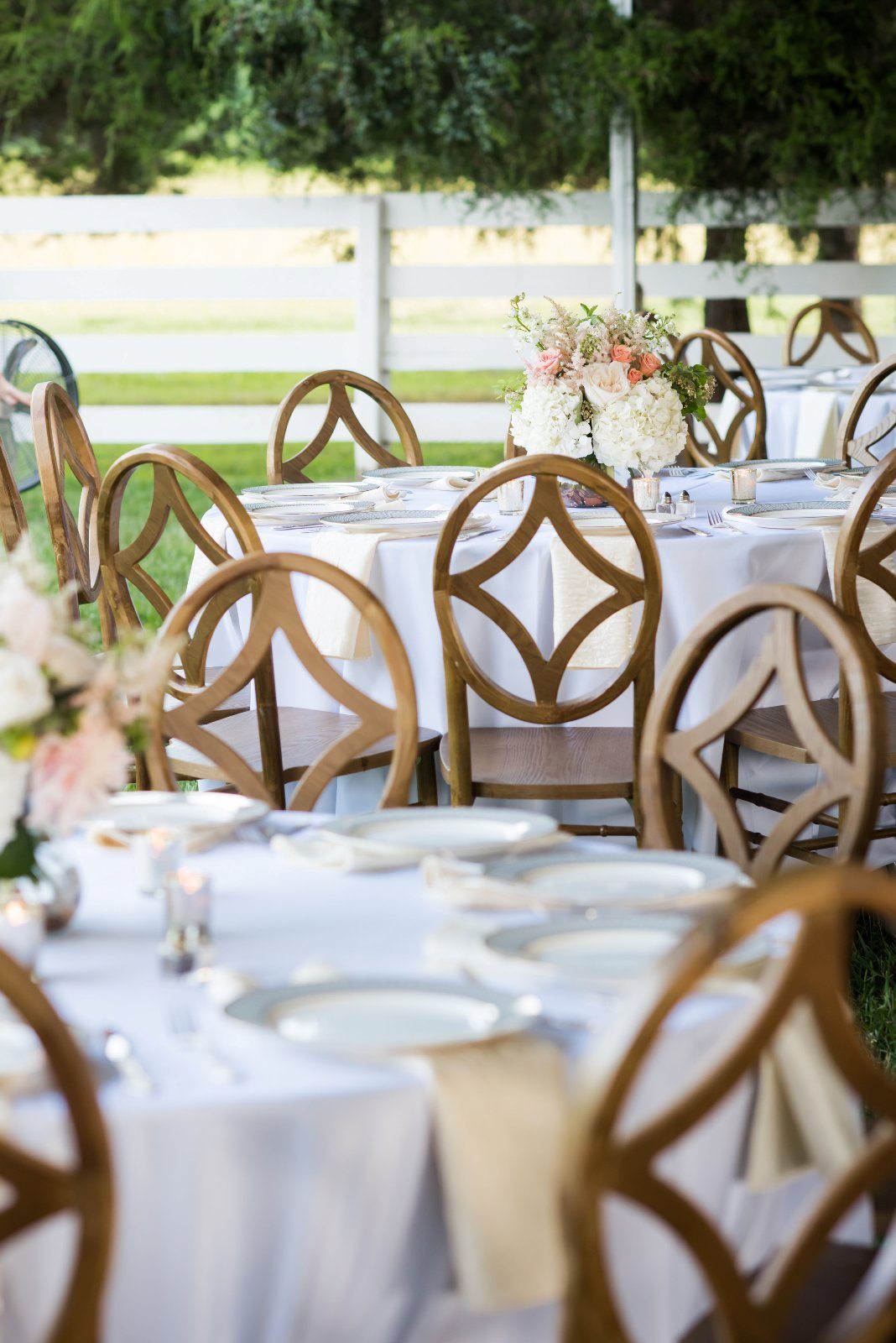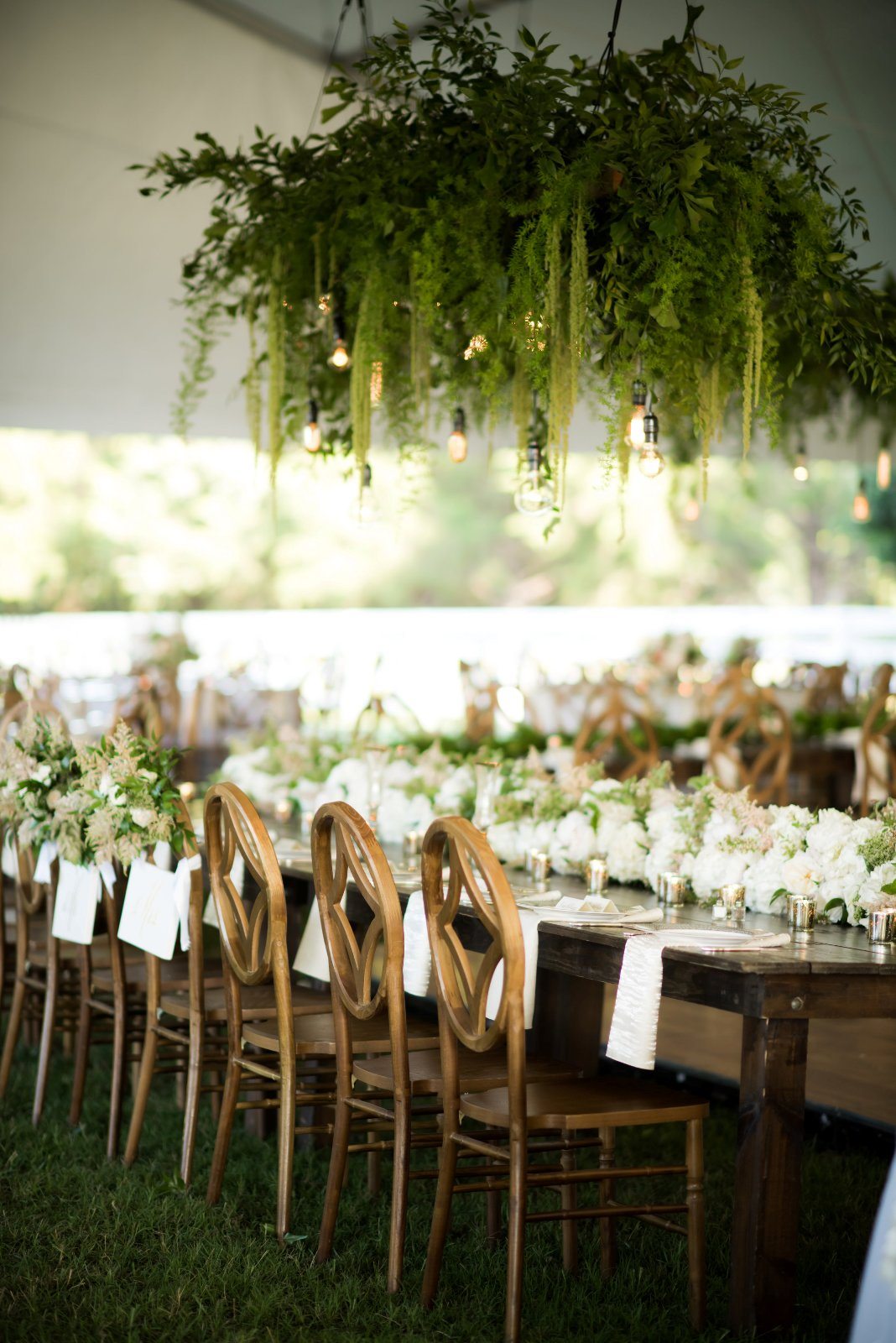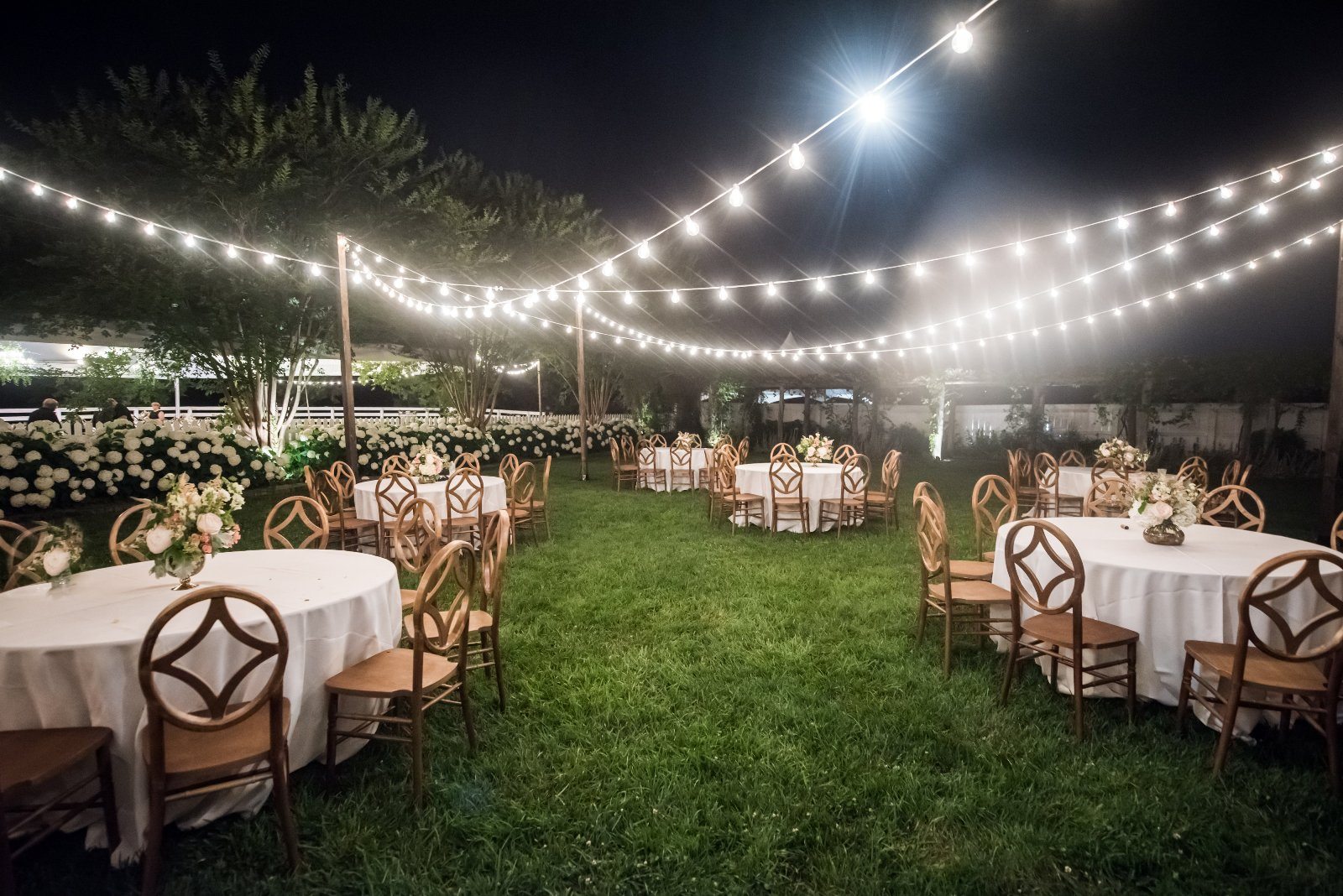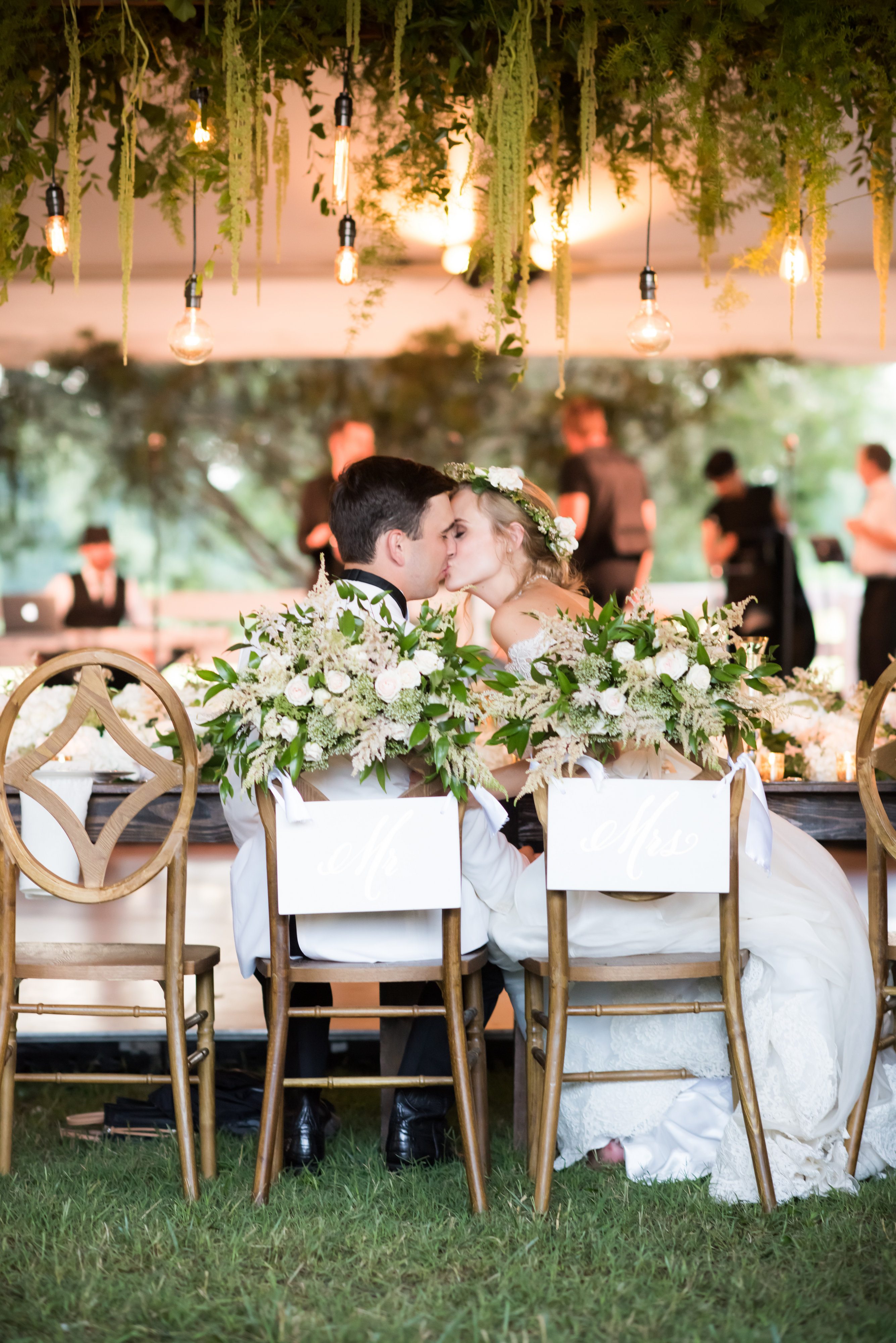 Planning an event in Middle Tennessee or the Nashville area and need rentals? Reach out to Team Southern for more information!
TAGS | Abby Flatware, Carnton Plantation, Event Rentals, Farm Tables, Franklin Bar, Gold Ophelia China, Hob Knob Glassware Sutton Furniture Collection, Southern Events Party Rental Company, Vintage Tasker Writing Desk, carnton plantation wedding, classic southern wedding, plantation wedding, ring rent party, southern wedding
FEATURED RENTALS | Vintage Tasker Writing Desk, Hob Knob Glassware Sutton Furniture Collection, Gold Ophelia China, Abby Flatware, Franklin Bar, Farm Tables,
---
29

Jun

Real Nashville Weddings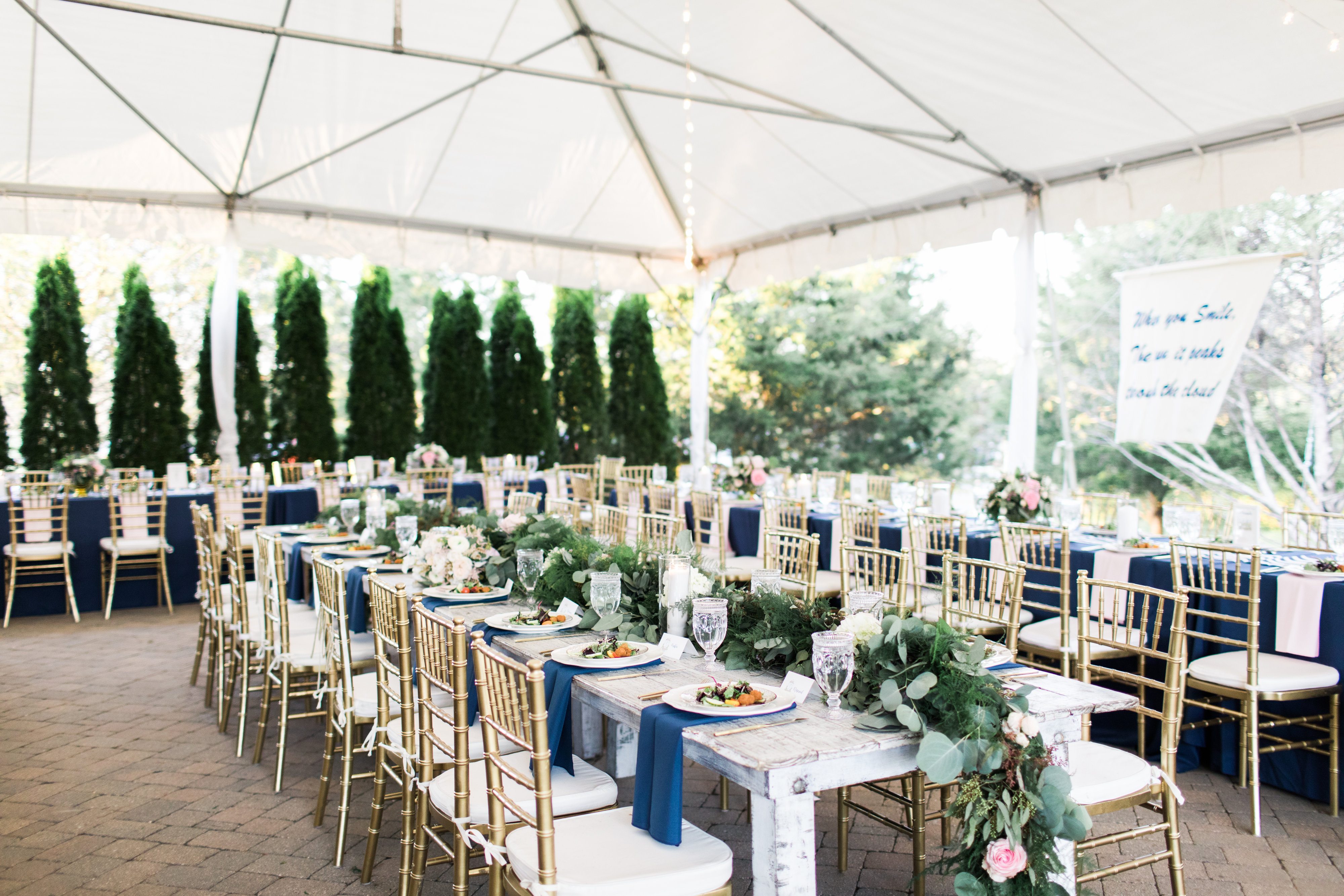 Stacey and Jonathan had such a gorgeous April wedding at the Carnton Plantation. Using their wedding logo as decor inspiration, this wedding was designed with navy blue stripes at the forefront and used gold and soft pink as accents.
For the ceremony, our White Folding Chairs provided family and friends a comfortable cushion to sit on as they watched the newlyweds exchange vows under a majestic tree. A vintage seating area was designed in front of the reception tent that featured our Vintage Charlie Bench, Vintage Jolie Loveseat, and Vintage Roper Arm Chairs around our Vintage Leona Coffee Table – the perfect place for guests to lounge and mingle before finding their seats.
For the reception, two separately coordinated tablescapes were used to set the scene. Gold Chiavari chairs around our White Washed Farm Tables provided a formal blueprint for the reception design. The head table included bare farm tables, our Blue Satin Dinner Napkin, Hob Knob Glassware, and a floral garland as the centerpiece. Surrounding tables were set with navy blue tablecloths, blue and white striped table runners, and Light Pink Satin Dinner Napkins. Each tablescape used our Austin Gold Flatware, Darcy China and the Gold Ophelia China for an elegant look.
Thank you so much to Ivan and Louise Photography for capturing this gorgeous day!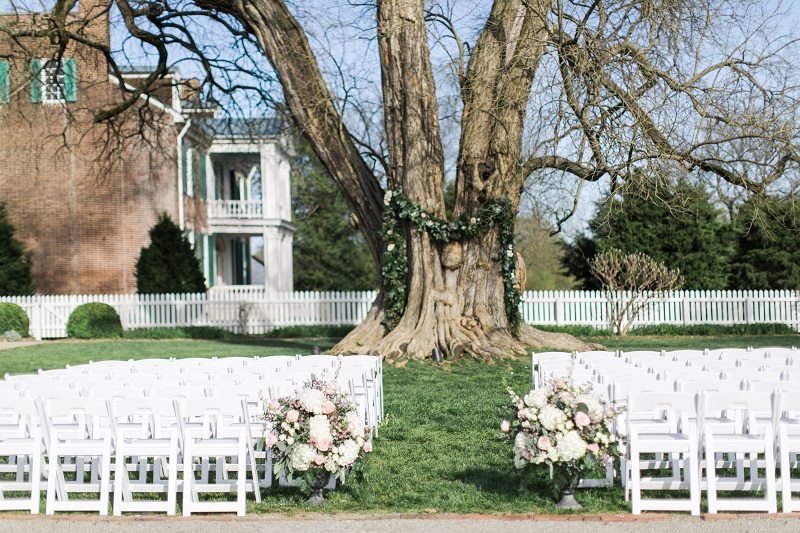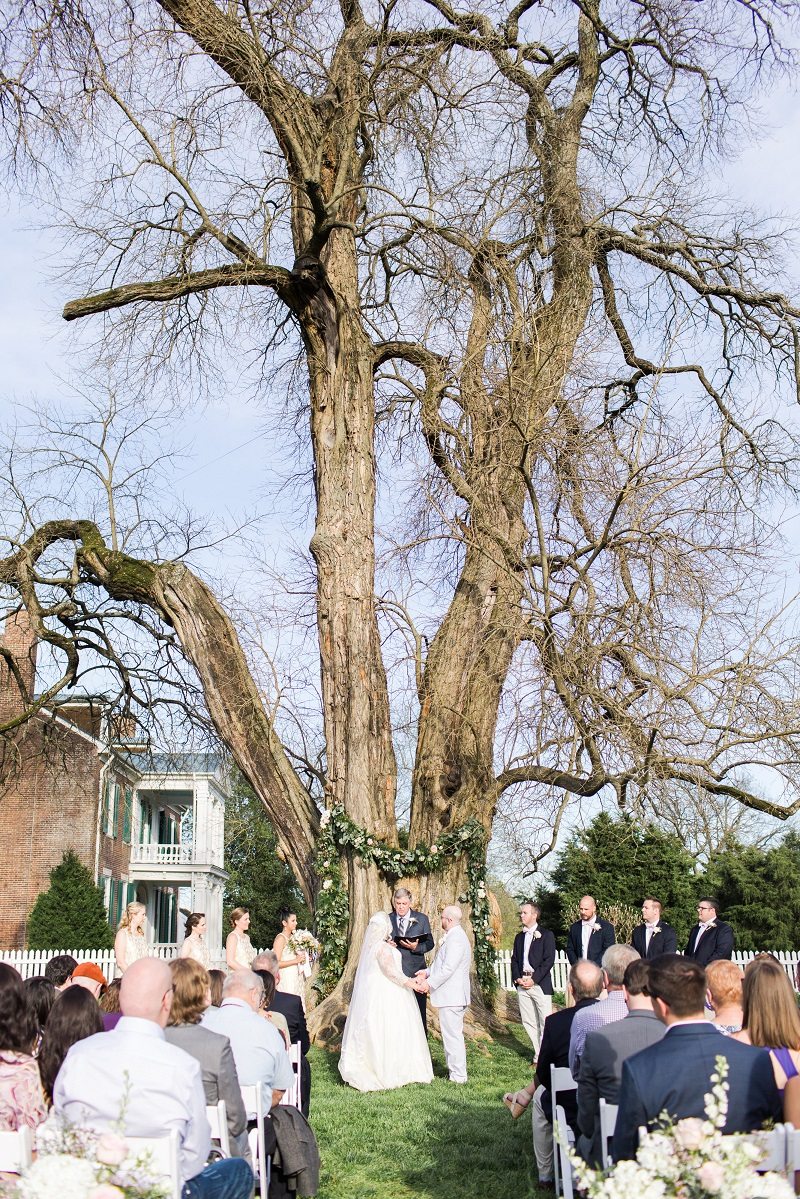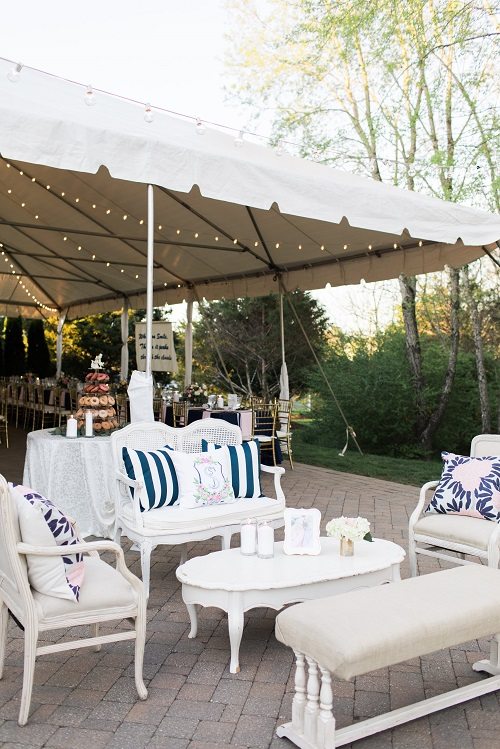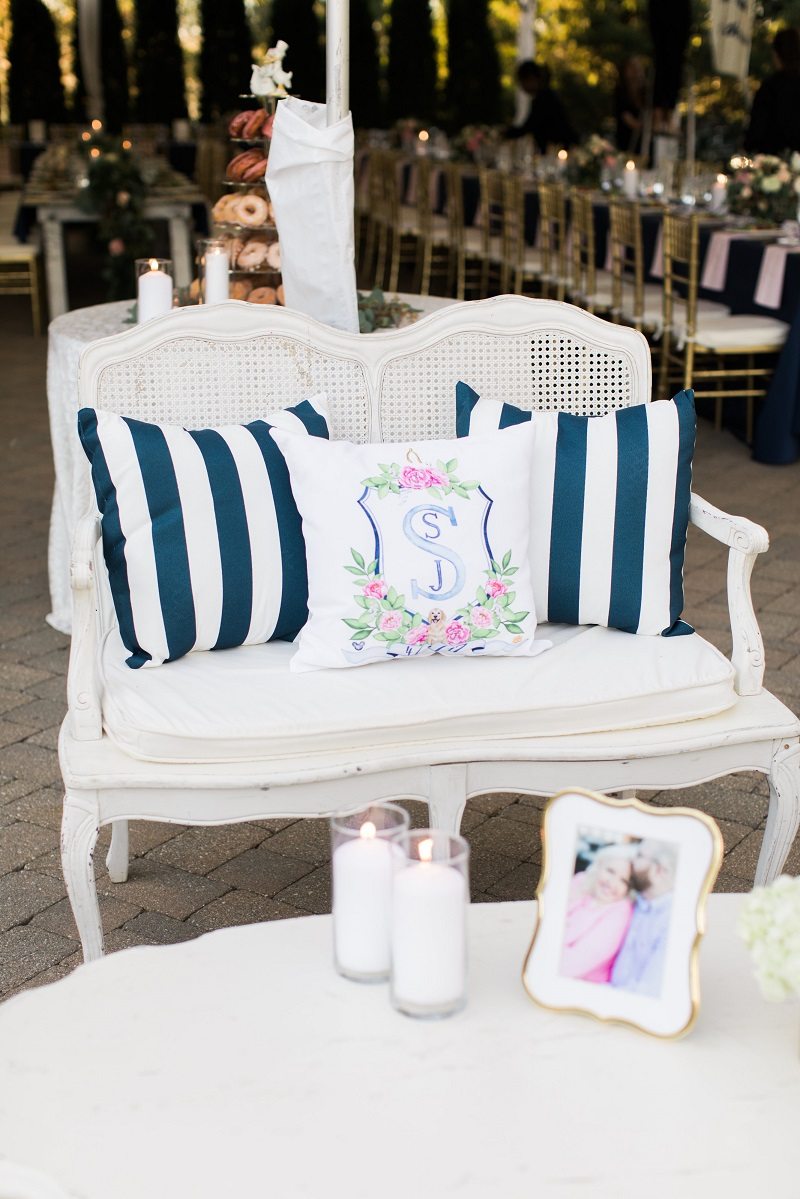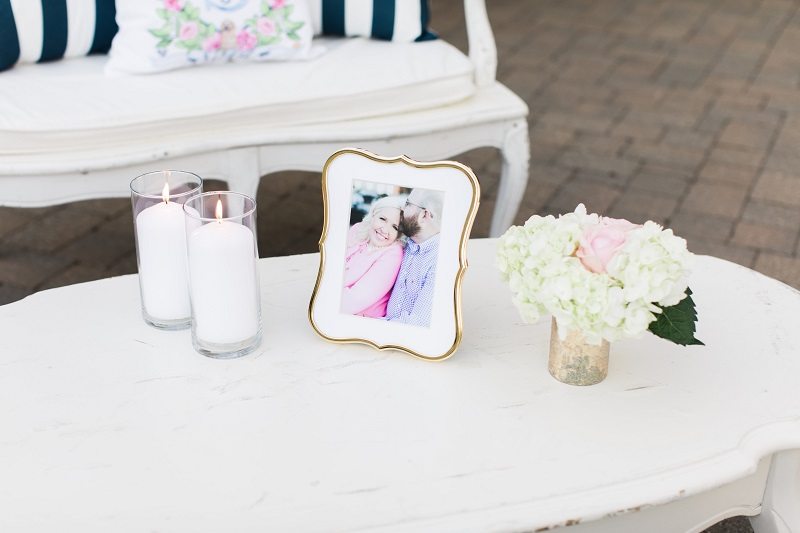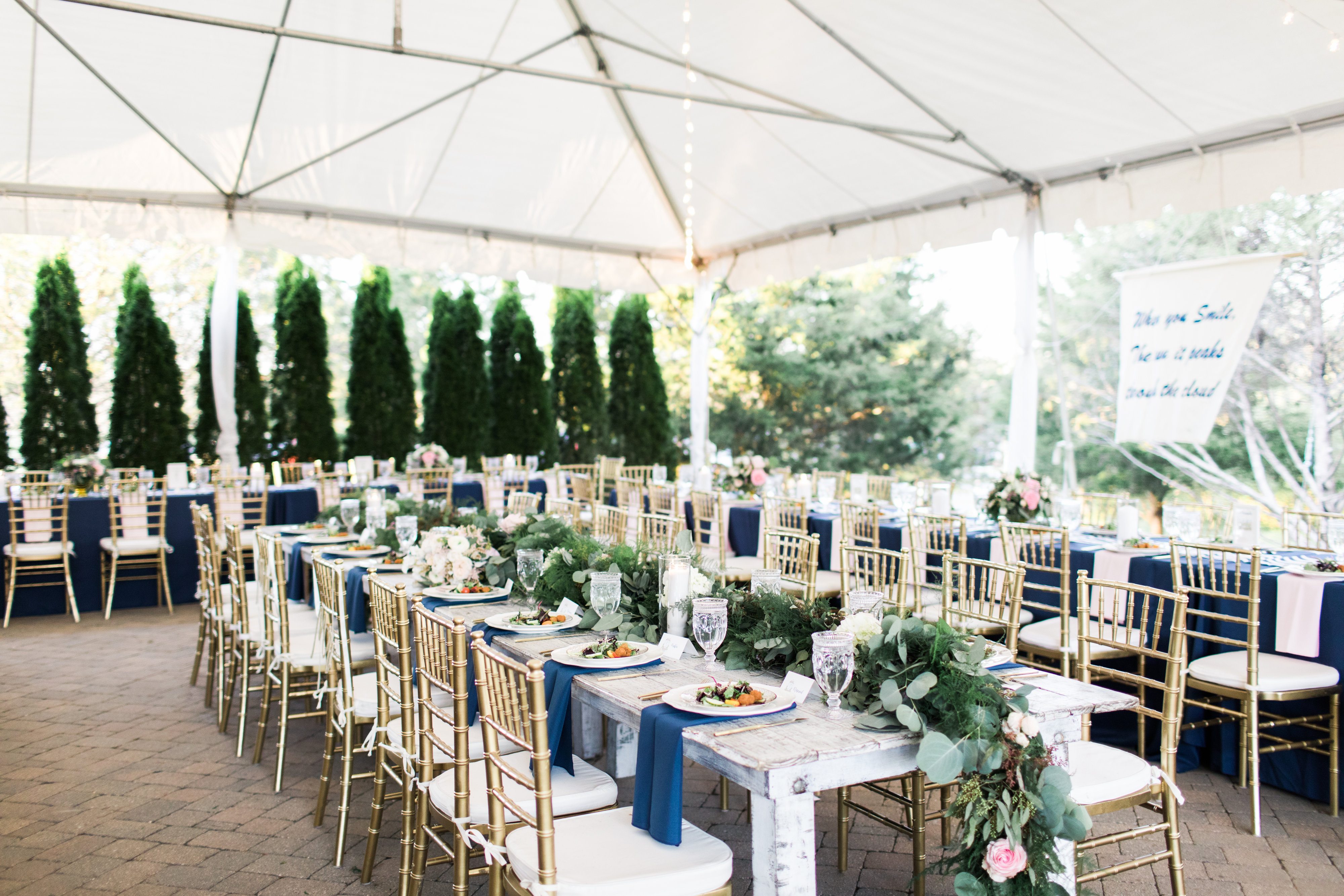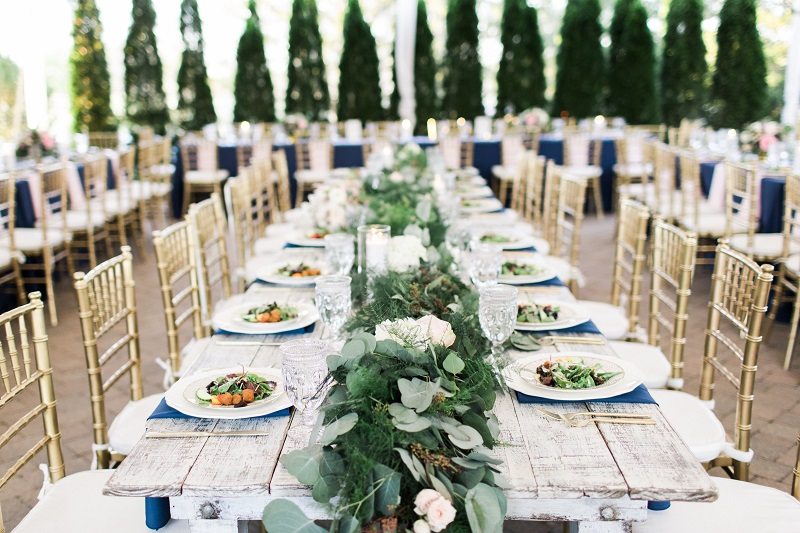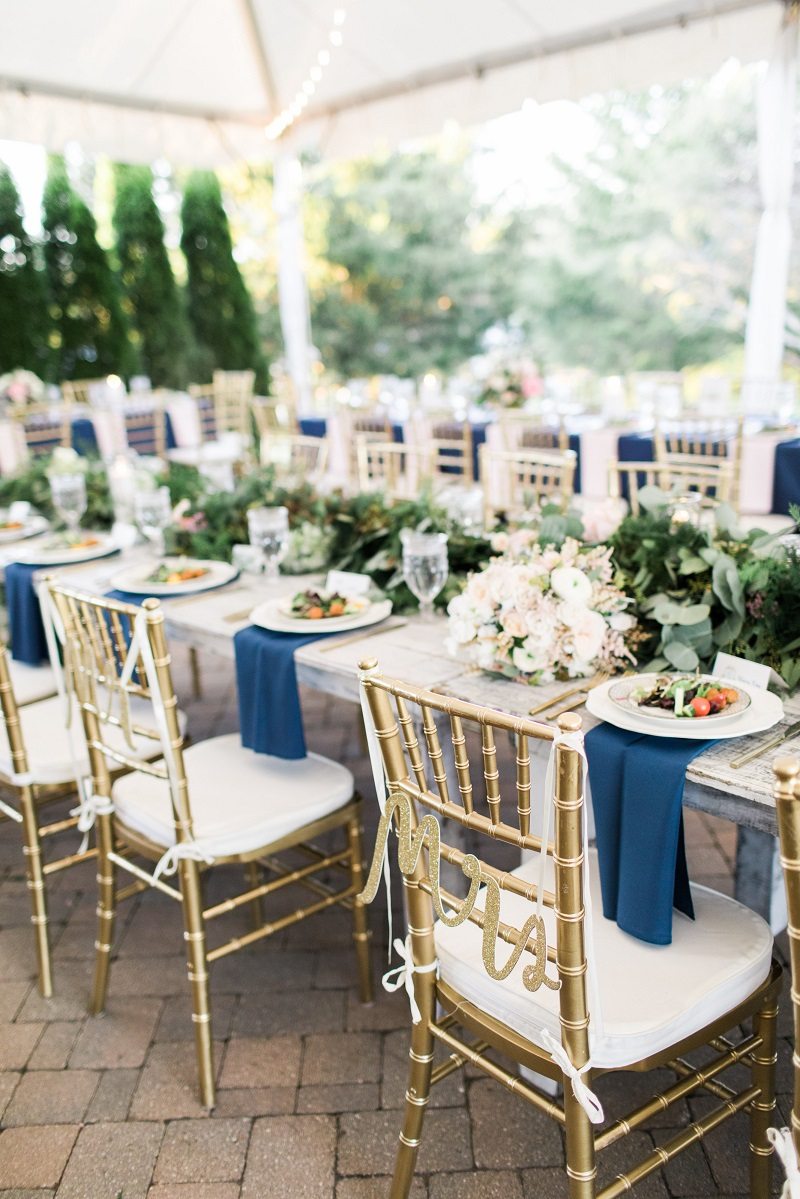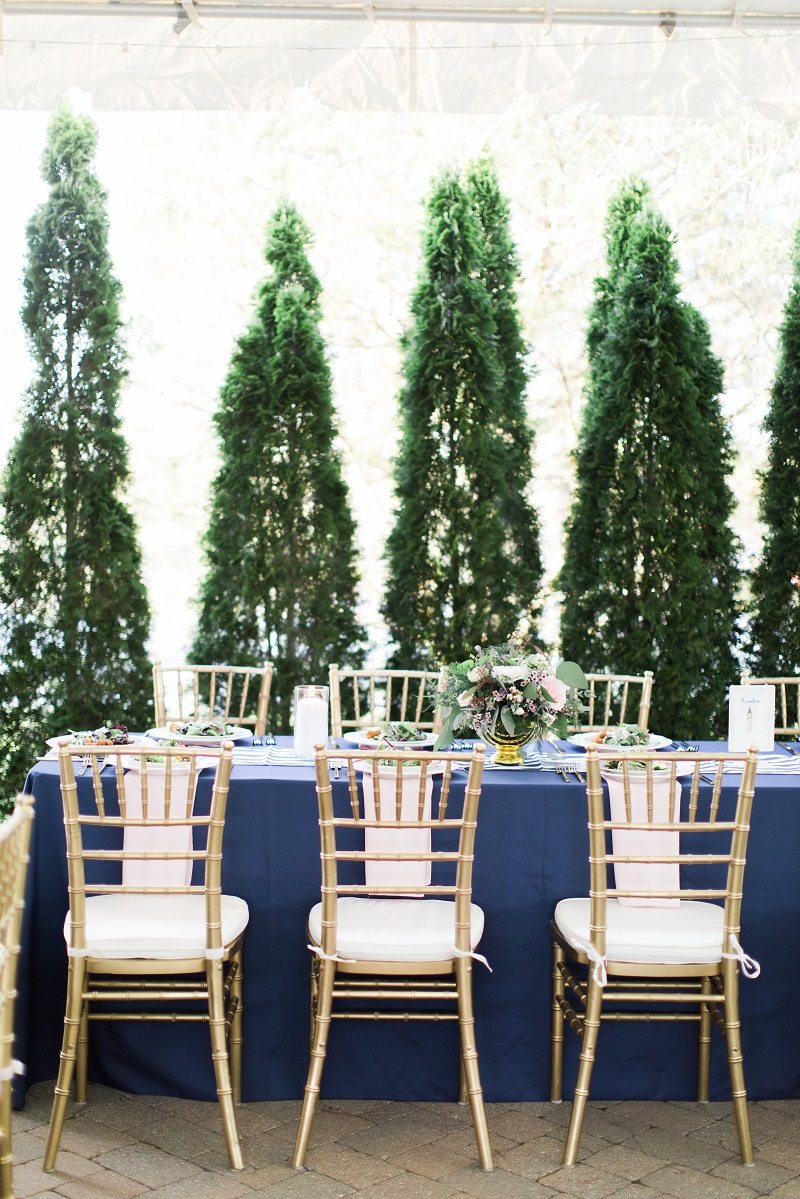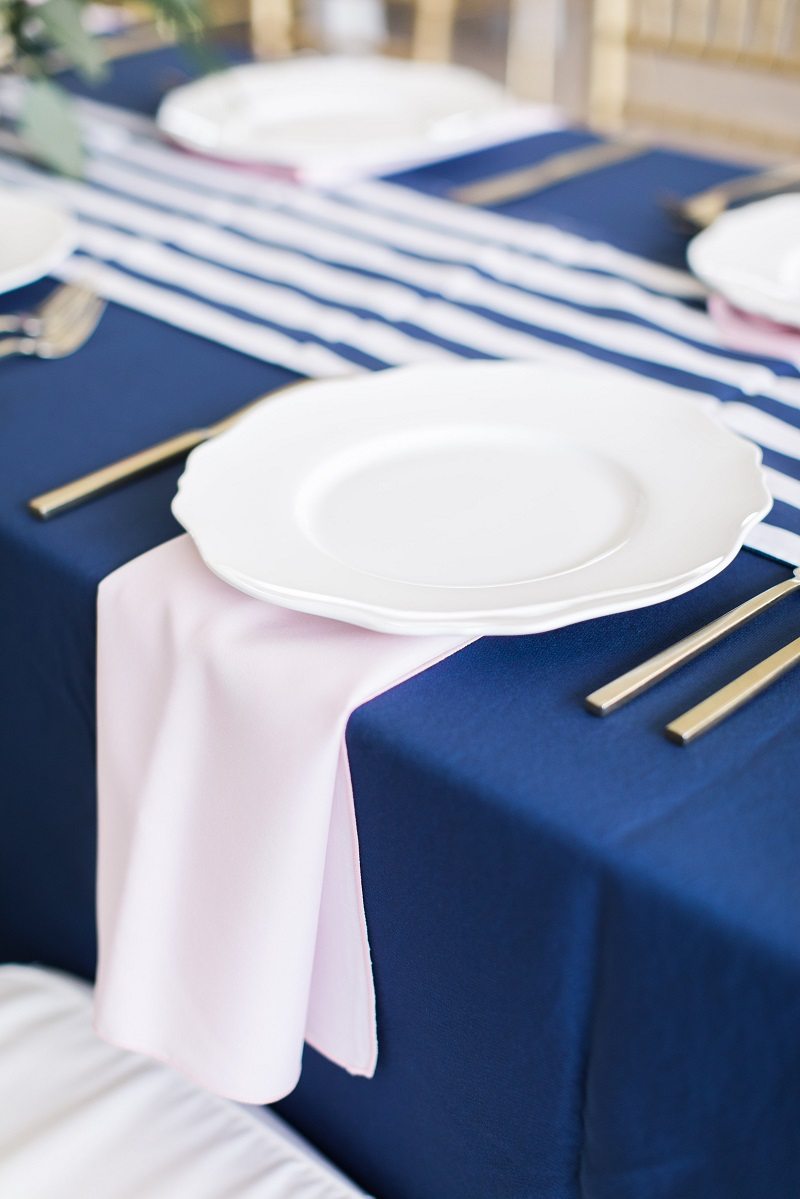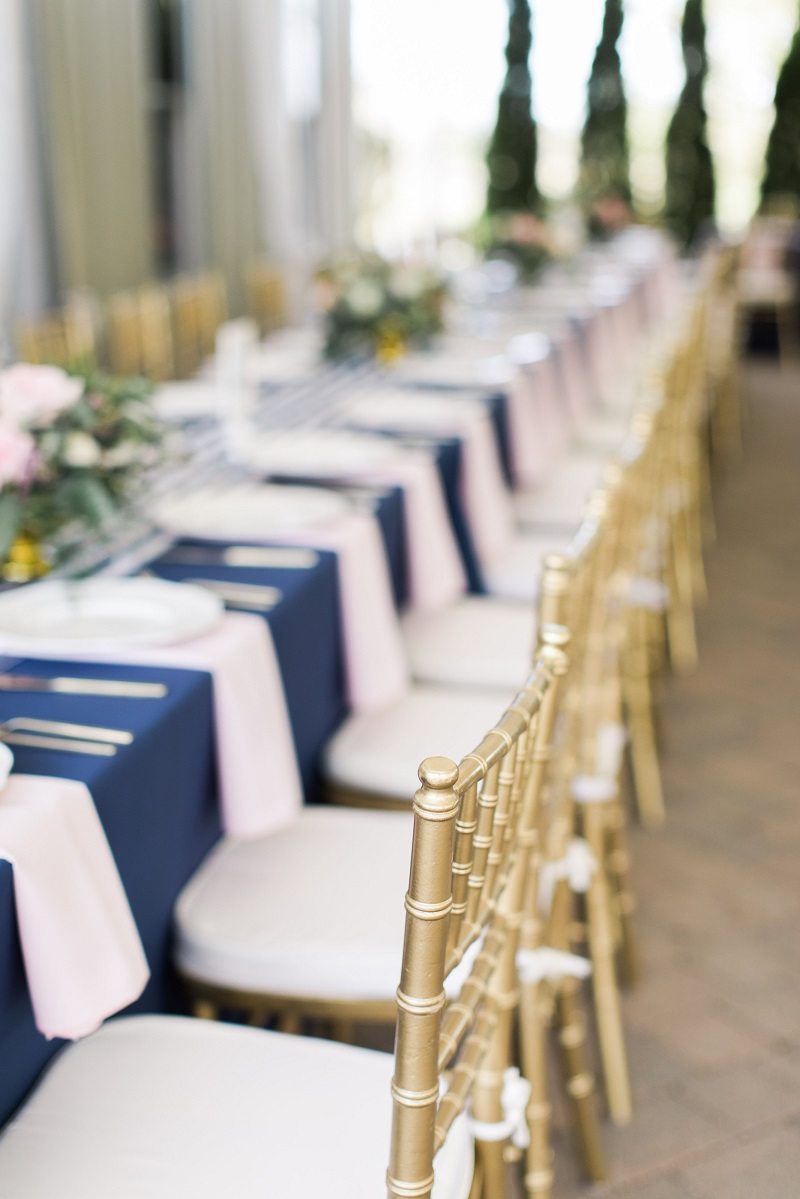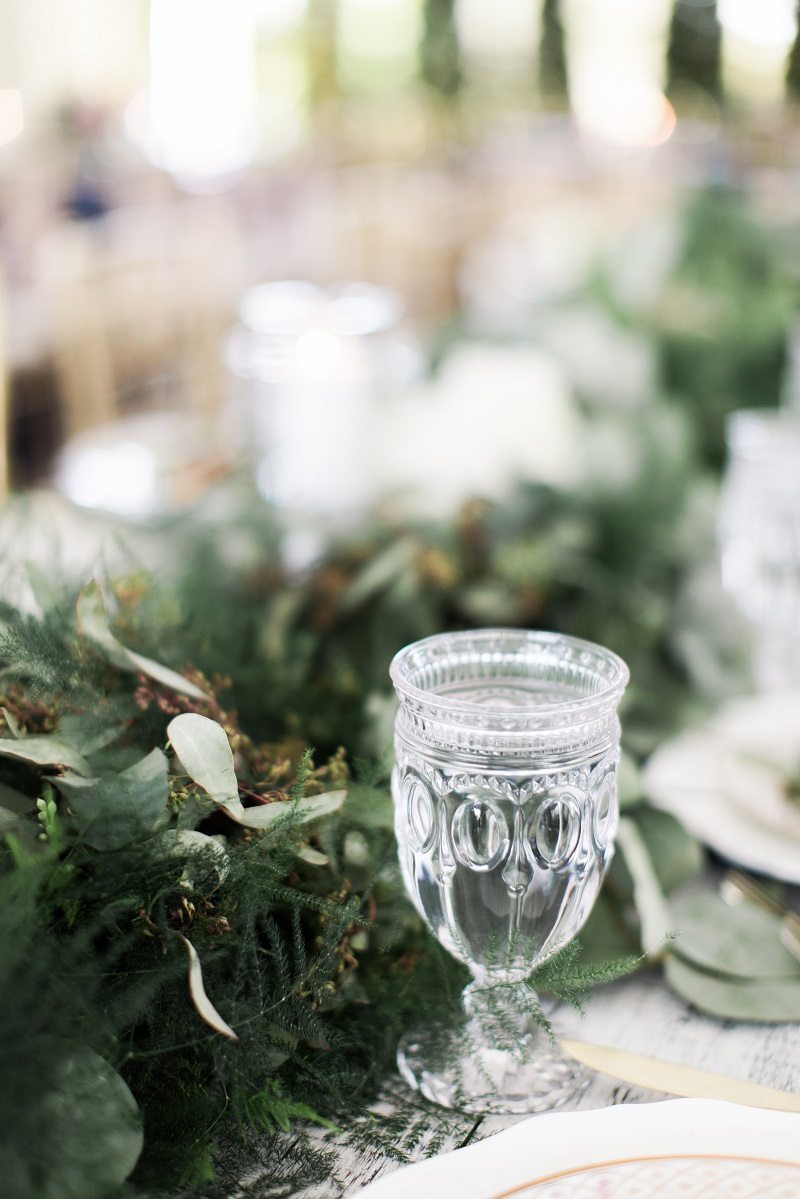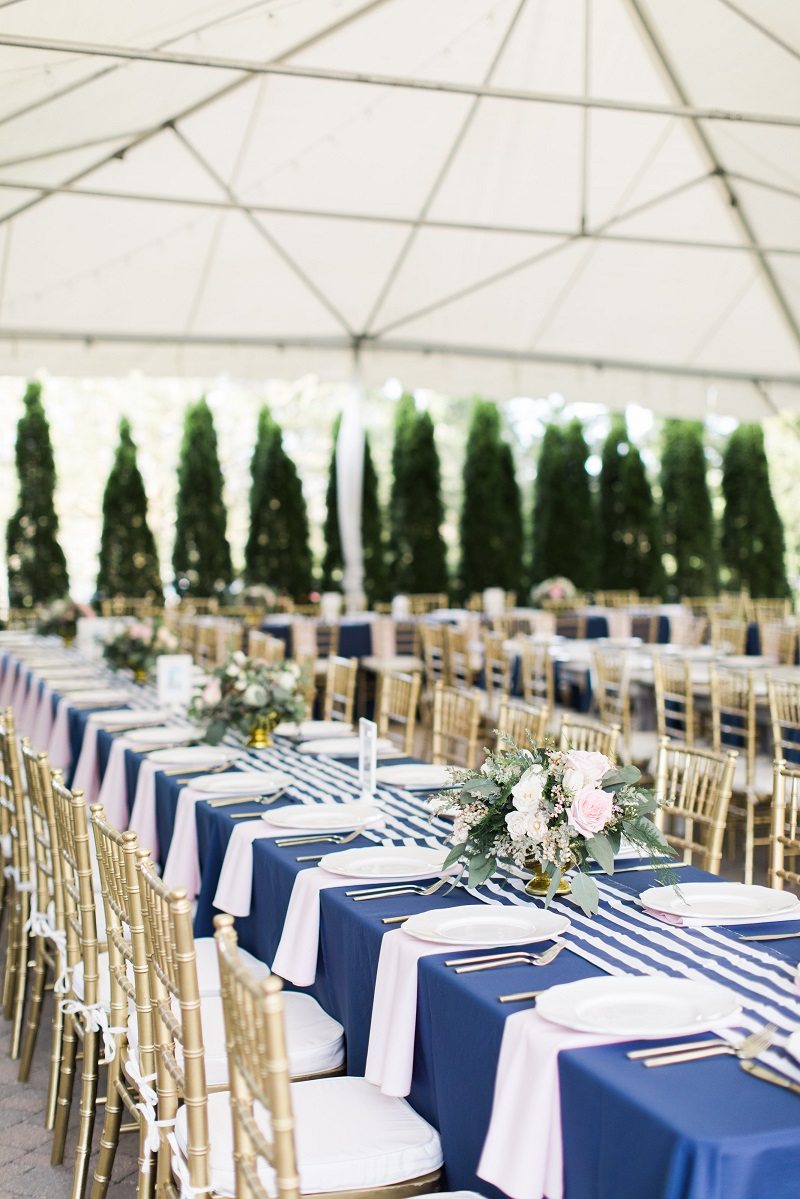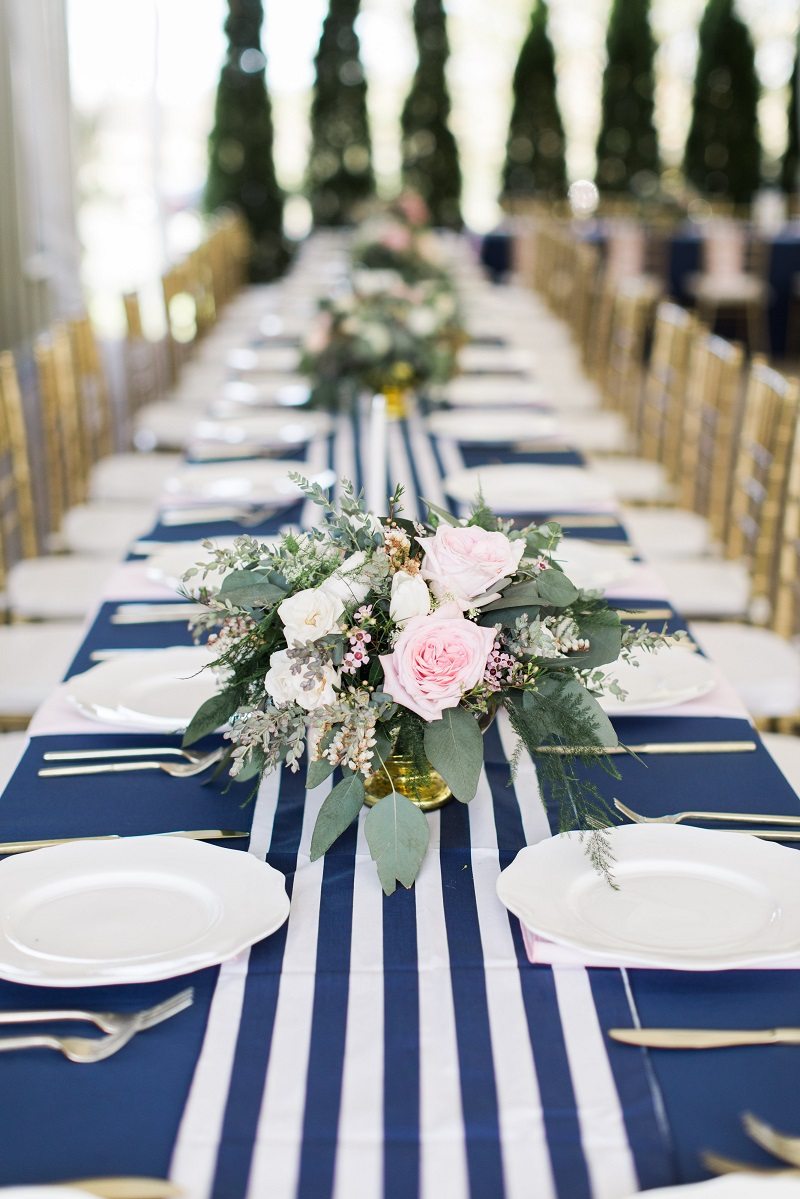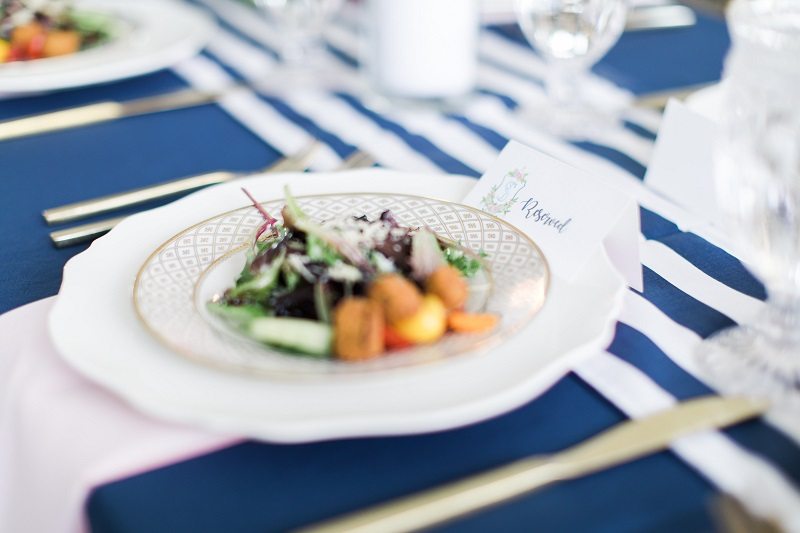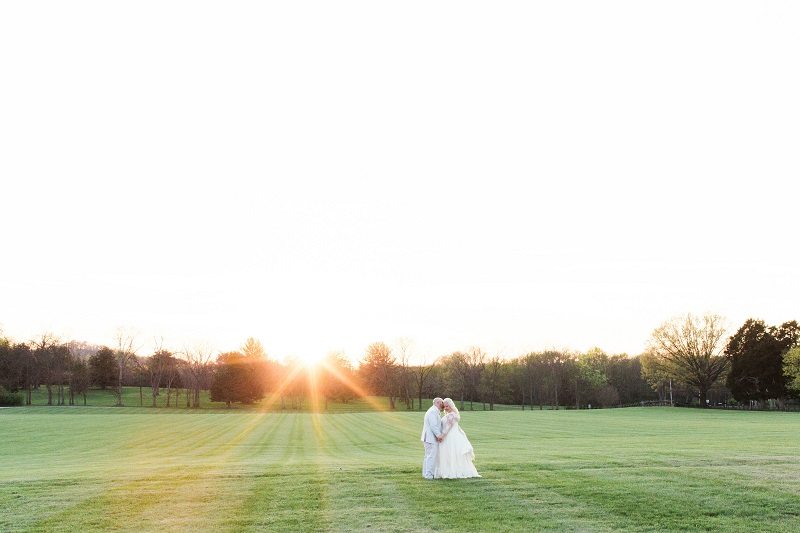 TAGS | Austen Gold Flatware, Blue Satin Dinner Napkin, Darcy China dinner plate, Gold Chiavari Chairs, Gold Ophelia salad plate, Southern Events Party Rental, Vintage Charlie Bench, Vintage Jolie Seat, Vintage Leona Coffee Table, Vintage Roper Arm Chairs, White Resin Folding Chairs, White Washed Farm Table, outdoor wedding, part rentals, party rental company, plantation wedding, preppy, southern wedding, southern wedding rental company, wedding rental company, wedding rentals
FEATURED RENTALS | Vintage Charlie Bench, Vintage Jolie LoveSeat, Vintage Roper Arm Chairs, Vintage Leona Coffee Table, Gold Chiavari Chairs, White Folding Chairs, White Washed Farm Table, Blue Satin Dinner Napkin, Austin Gold Flatware, Darcy China dinner plate, Gold Ophelia China,
---