17

Aug

On Trend, Southern Events Products, Trends and Inspiration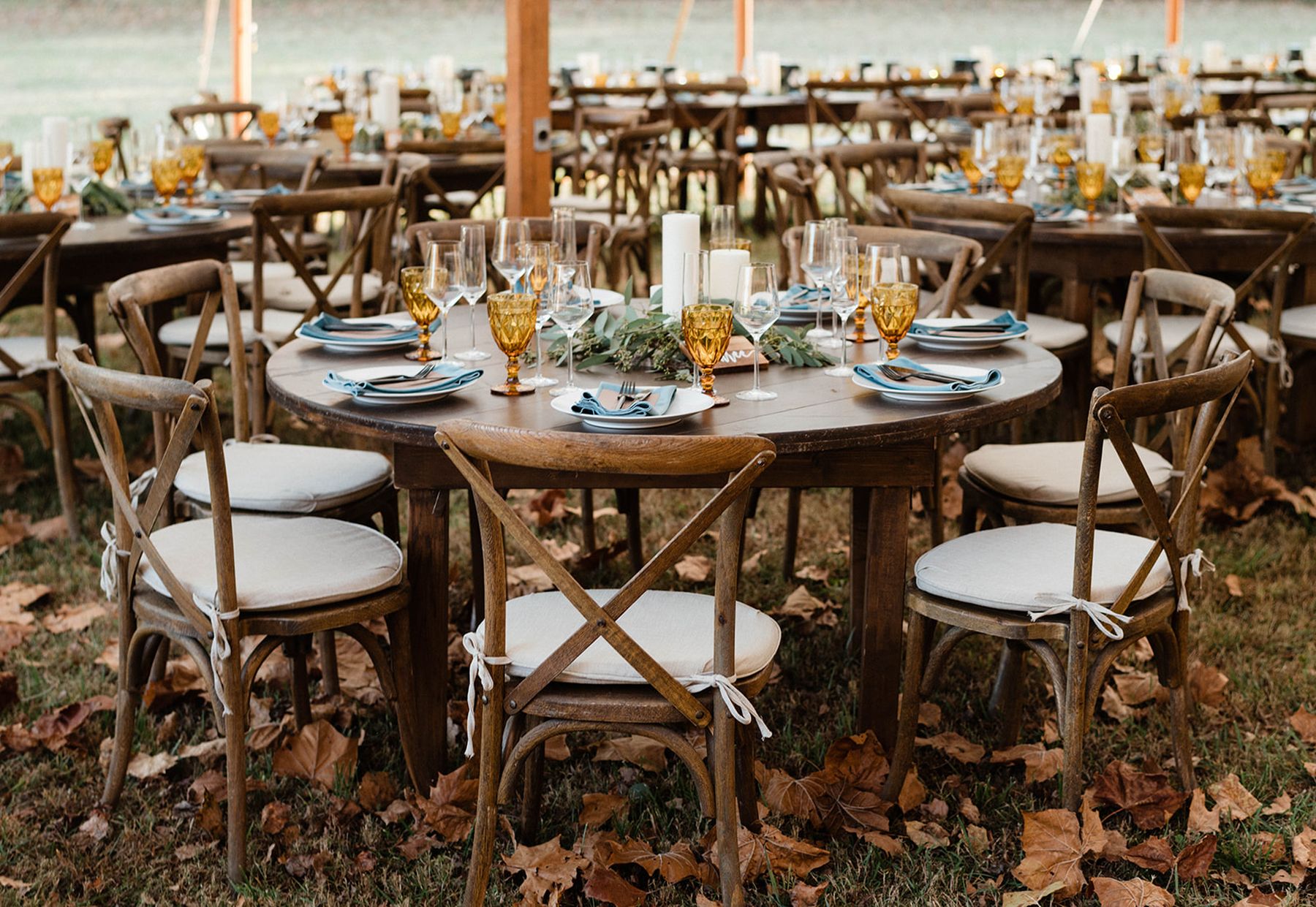 As the rich colors of autumn grace the countryside and the air turns crisp, Tennessee becomes a charming setting for a fall wedding. Regardless of whether you choose to host indoors or out! To create a magical feel, Southern Events offers a selection of rentals that capture the essence of the season. Explore our must-have party rentals for Tennessee fall weddings, from bold linens and artisan serving ware to modern rustic furniture. All of which will elevate your celebration.
Whiskey Barrels & Wood Bars
Set the stage for your wedding with the rustic charm of whiskey barrels and wood bars. These rentals blend seamlessly into nature and offer warmth and elegance. The whiskey barrels can be used as cocktail tables. While the wood bars serve as a focal point. Perfect for a stylish beverage station or cocktail hour. Whether you're hosting your wedding in a vineyard or a rustic barn, these rentals will add a touch of Southern charm to your celebration.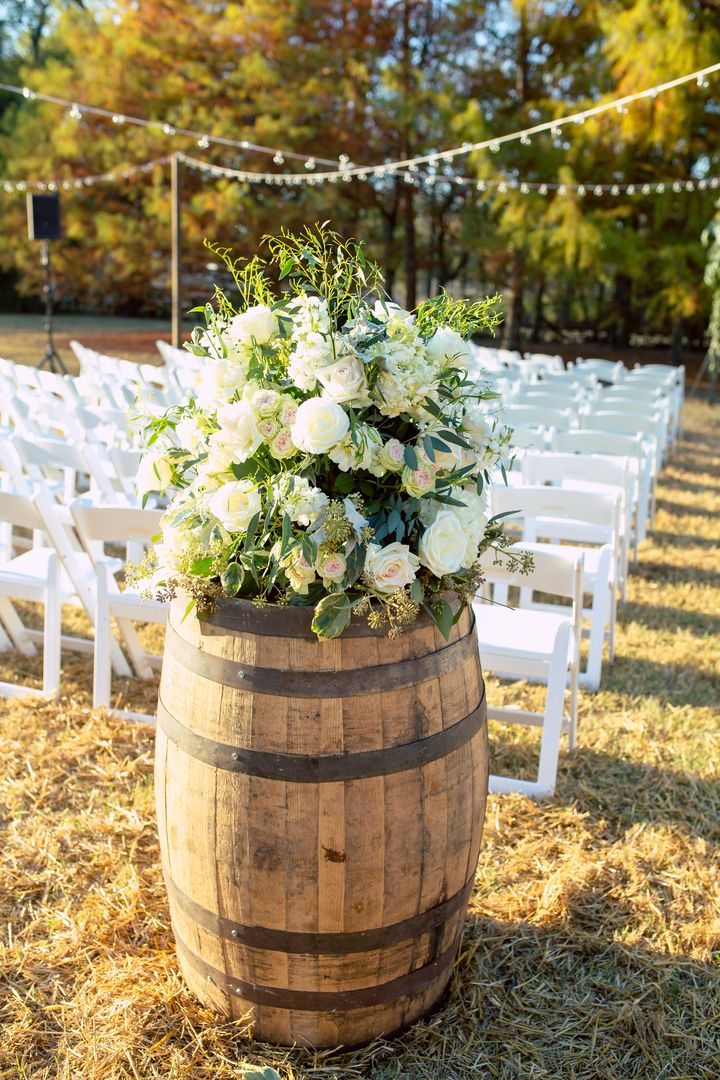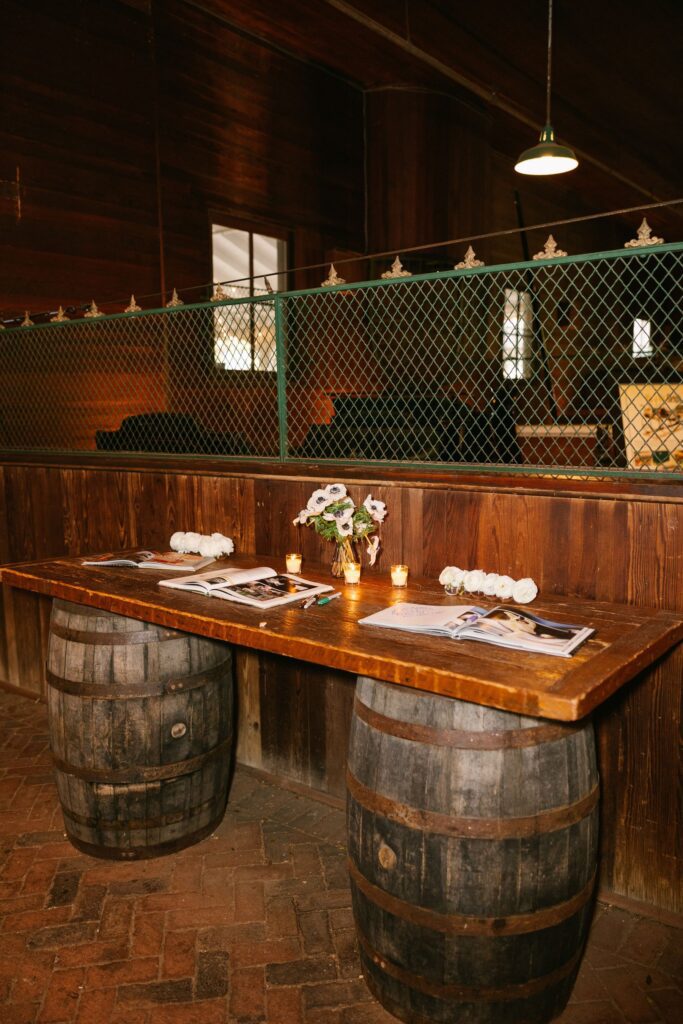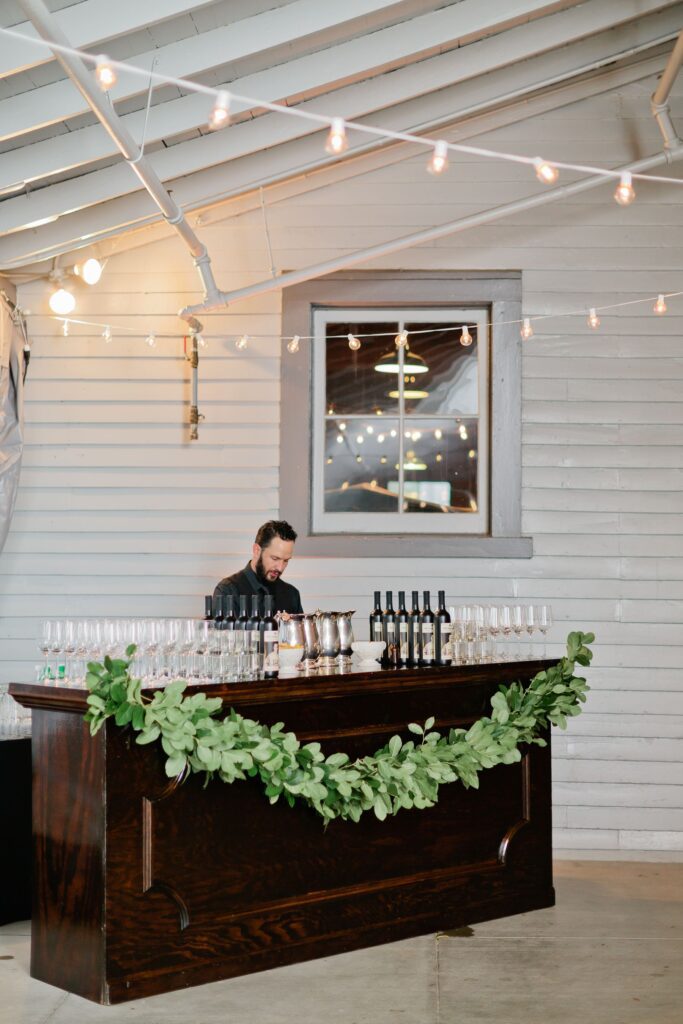 Modern Rustic Tables & Chairs
Create an inviting and stylish event with modern rustic tables and chairs. These rentals combine the raw beauty of wood with modern details. The natural textures and earthy tones complement the fall season. Offering your guests a comfortable and stunning place to gather and celebrate your union. From round tables with Cross Back Chairs for an intimate gathering. To long banquet-style tables paired with rustic benches for a grand feast. Or, spruce up your outdoor ceremony when you feature our elegant Harlin Dining Chairs.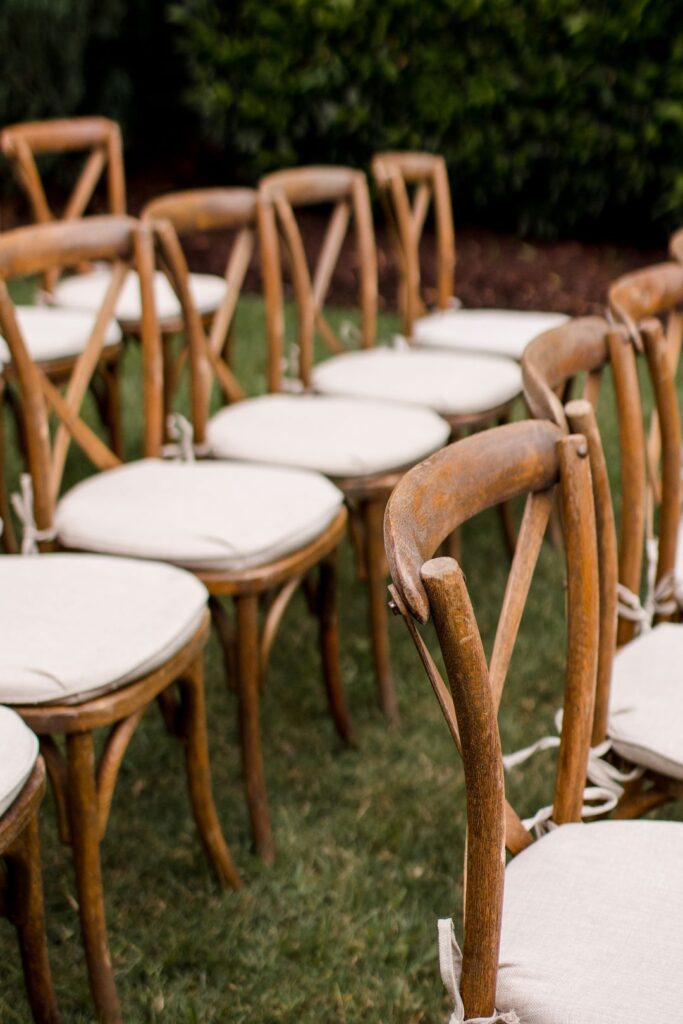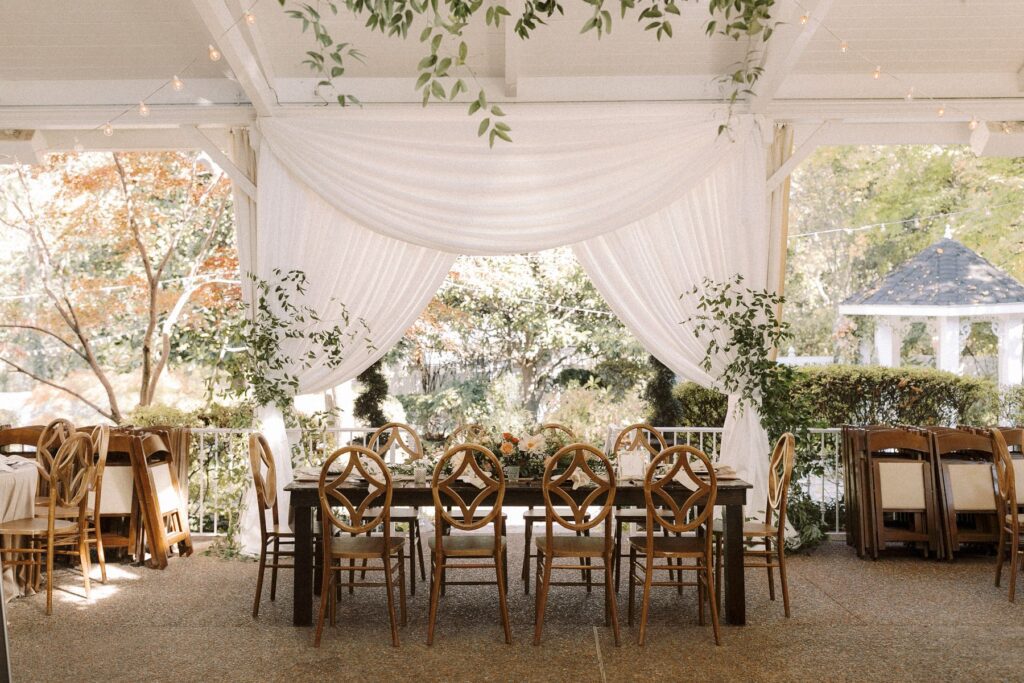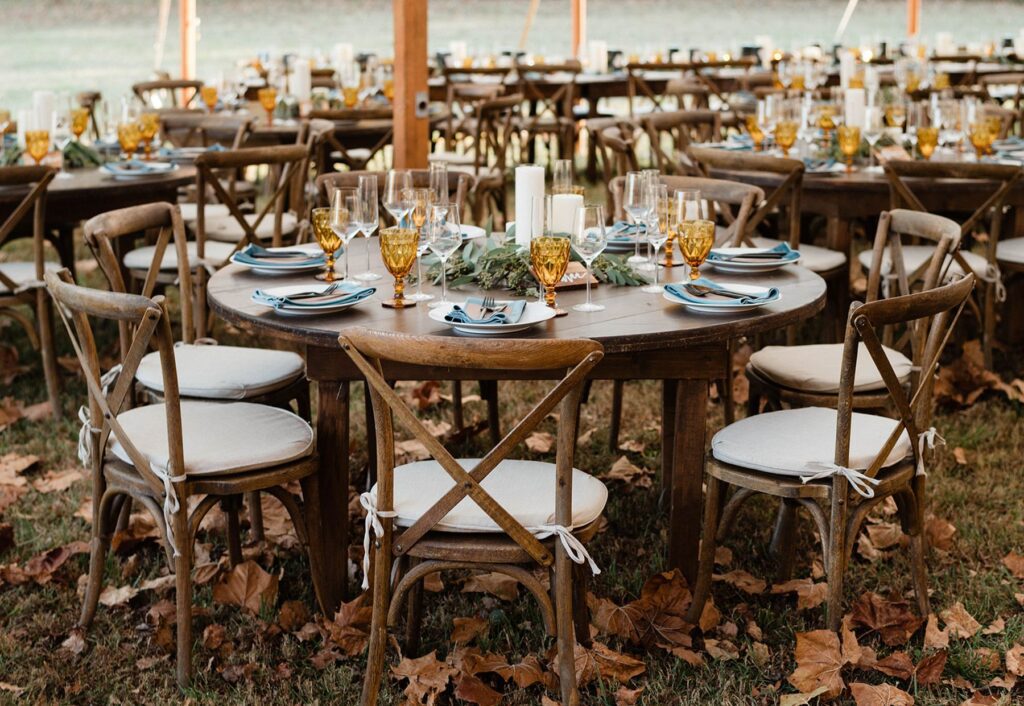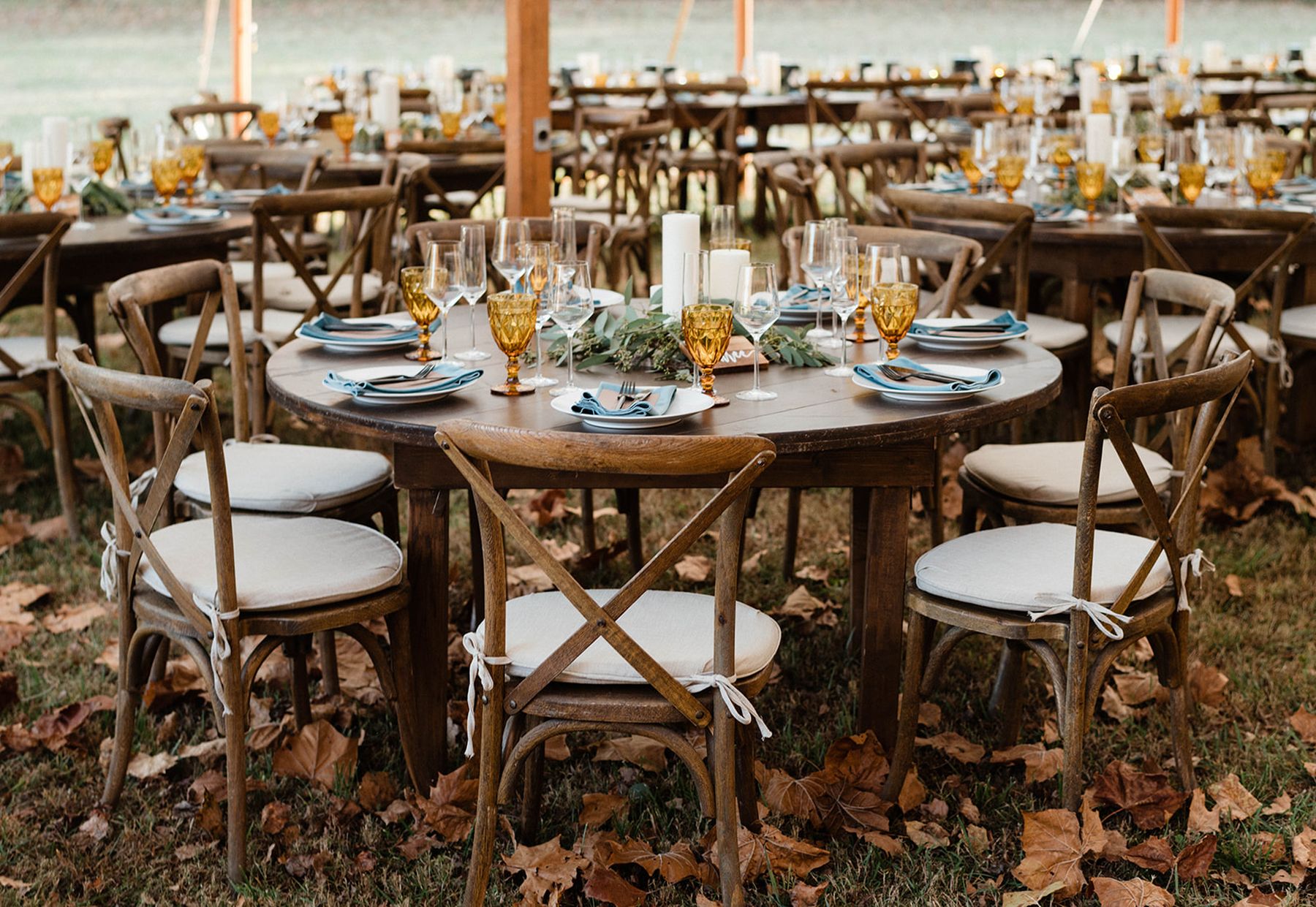 Artisan & Recycled Serving Ware
Elevate your Tennessee fall weddings with artisan and recycled serving ware. The simple and charming designs will add a unique and personal touch to your wedding reception. From handmade Earthen China to timeless Glass Mosaic Dinner Plates. Southern Events offers a range of serving ware for an autumnal theme. Create a modern minimalist place setting using Rattan White Washed Chargers, Alabaster Earthen China, and Gold Austin Flatware. Or, opt for a moody seasonal palette with a Copper Glass Charger, Onyx Earthen China, and Brushed Copper Flatware. Complete the look with Recycled Glassware or Amber Goblets!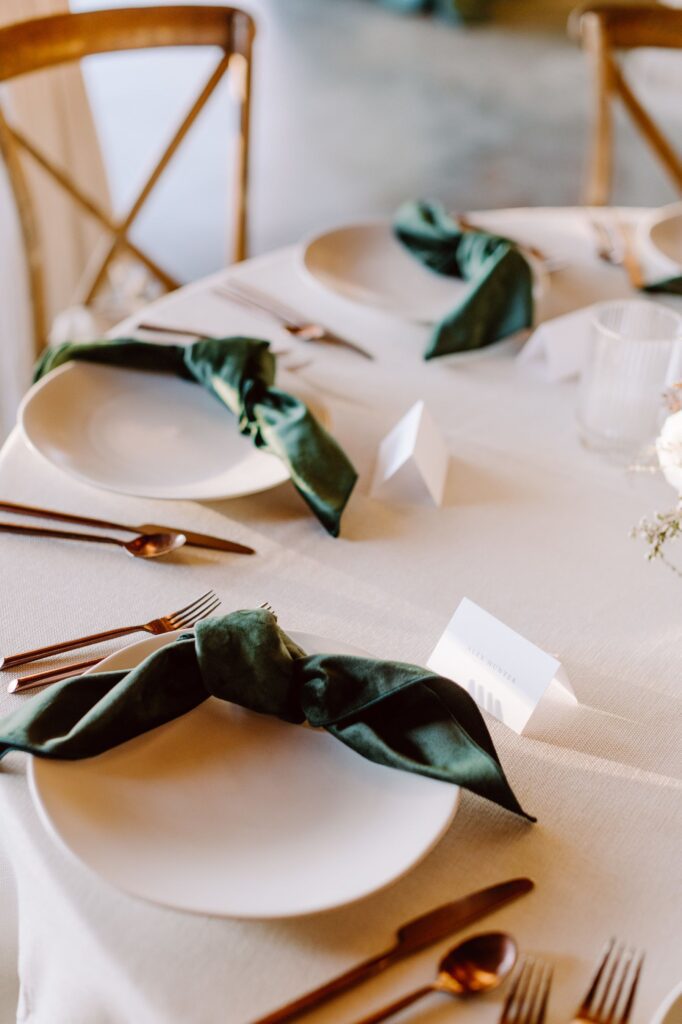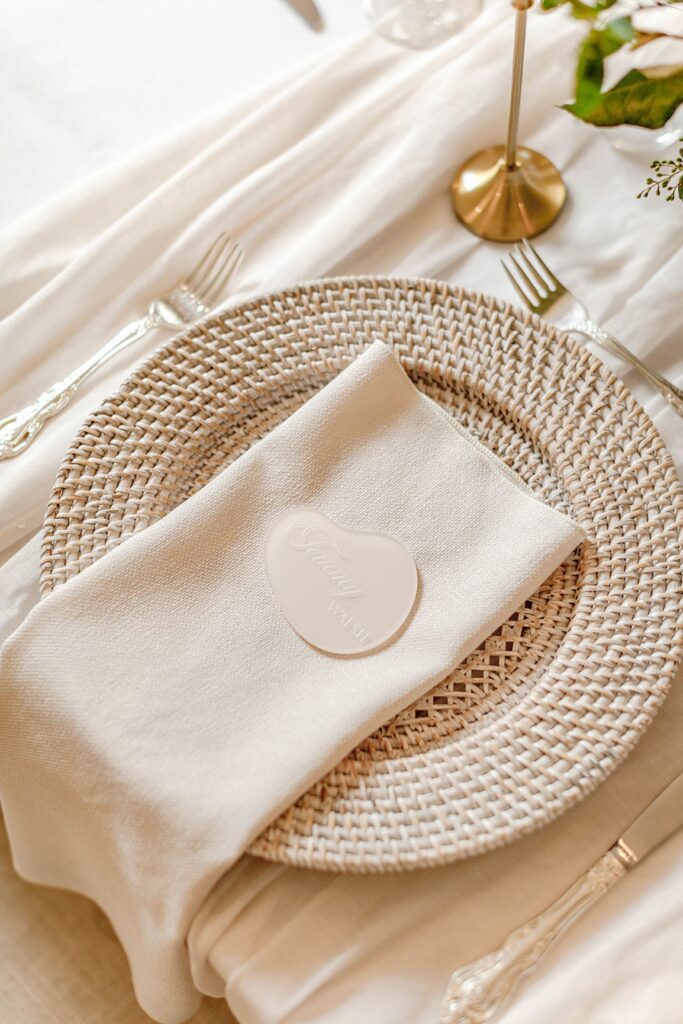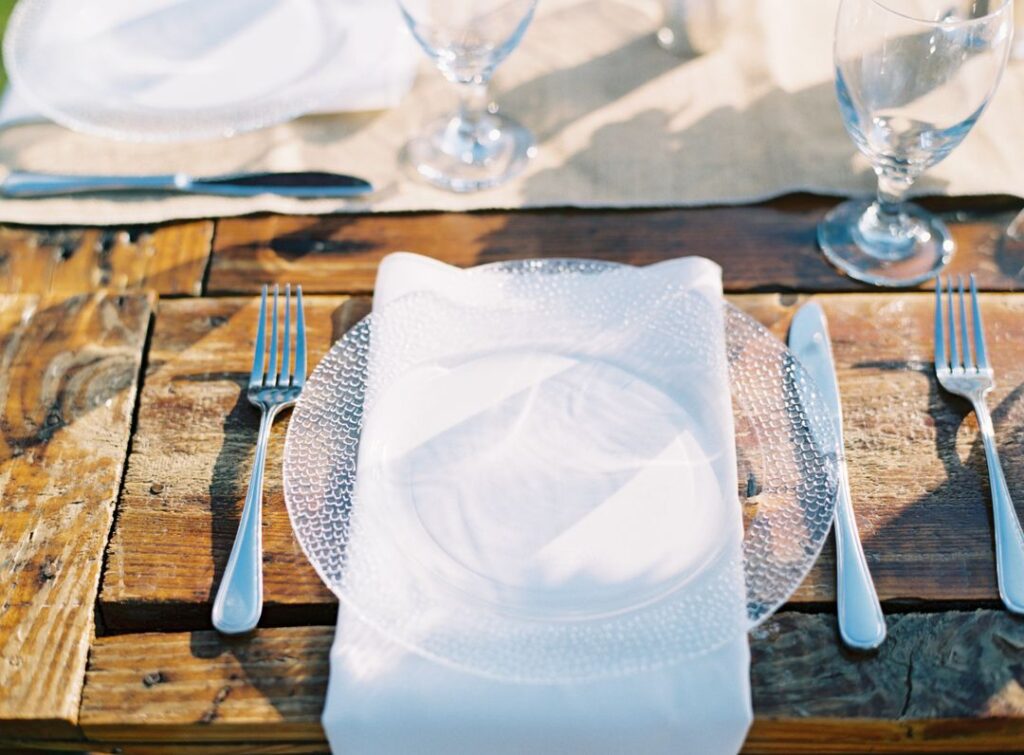 Romantic Runners & Linens
Bring a touch of romance and sophistication to your tables with soft runners and linens. Embrace the rich hues of fall with deep burgundies, warm oranges, and earthy browns. For an extra hint of warmth, perfect when chilly temperatures are in the forecast, opt for velvet napkins or tablecloths. Our current favorites include Golden Velvet and Moss Green Crush! Or, feature soft runners that allow the wood to shine while keeping a romantic vibe. Such as our Natural Sahara or Rust Runner.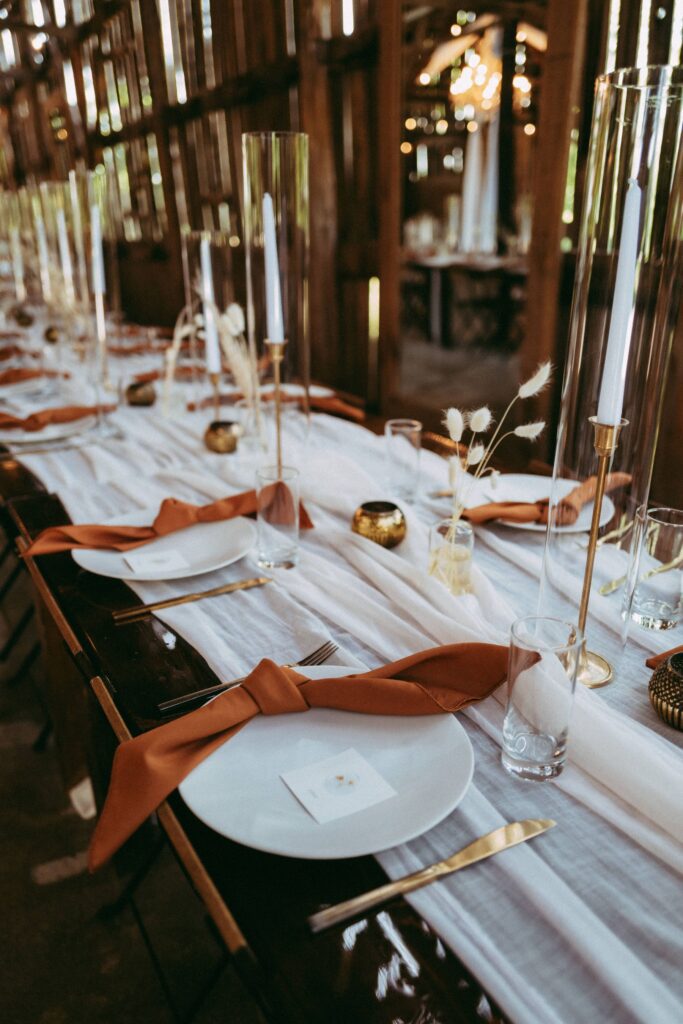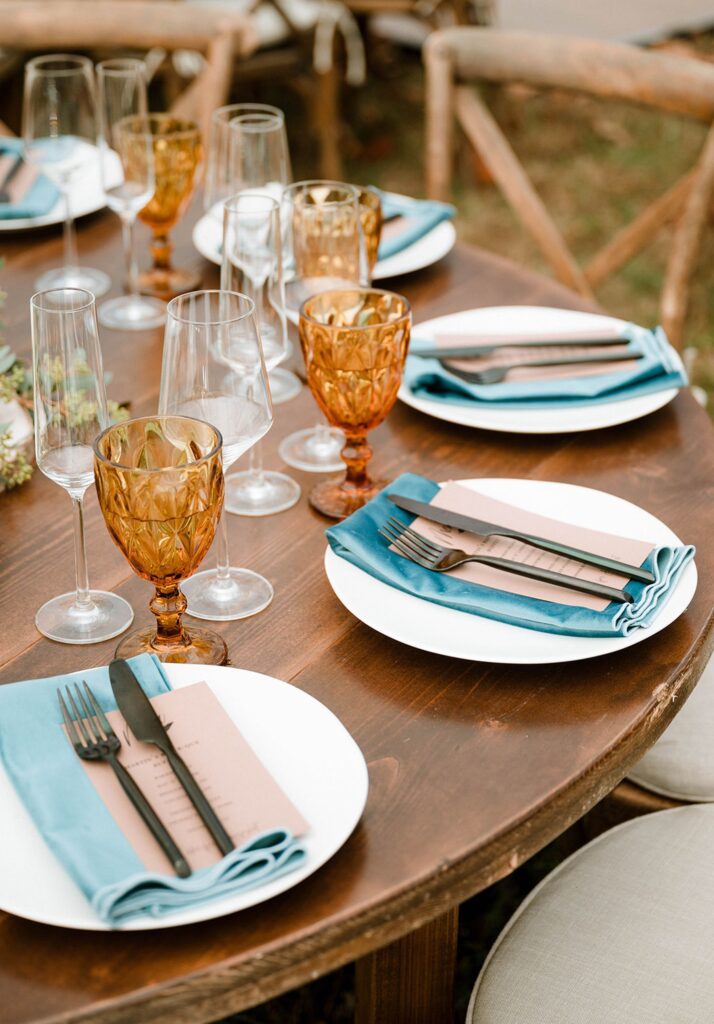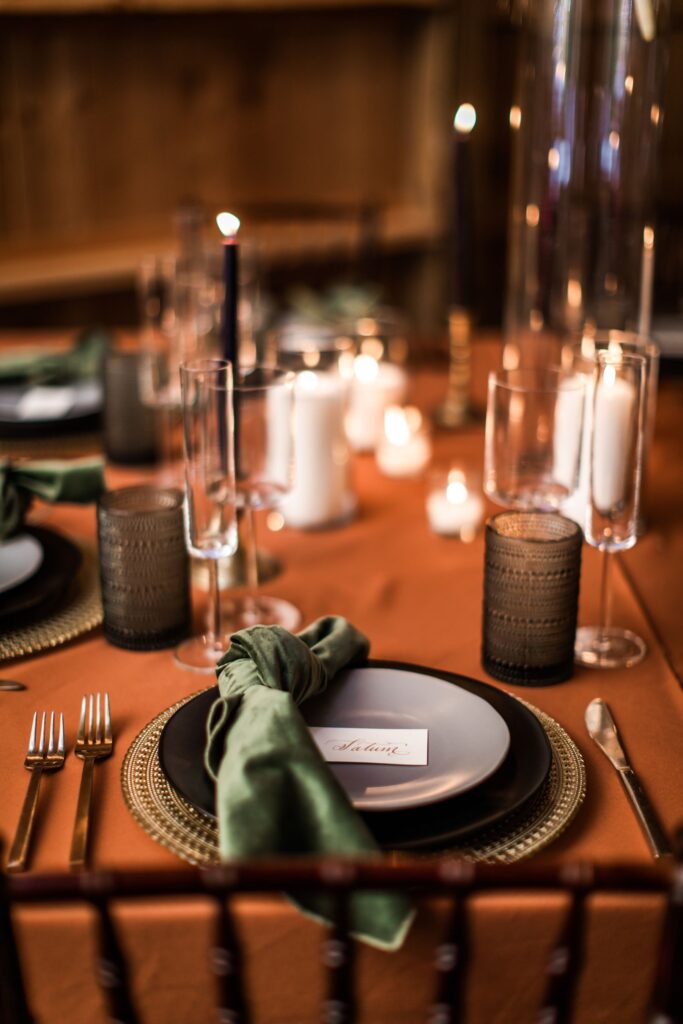 Cozy Lounge Areas
Enhance the guest experience with cozy lounge areas. As the evening breeze sets in, these areas provide a space where guests can relax and mingle. From plush sofas adorned with seasonal throw pillows to vintage-inspired armchairs. Southern Events' lounge rentals are both comfortable and pleasing to the eye. Grab our Jacqueline or Fern Velvet Sofa, or feature our classic Bennett Leather Sofa. Paired with a set of accent chairs. For an extra cozy setup, our Estelle Quarter Round Sofa is a stunner. Lastly, spruce up the space with a mix of vintage rugs and accent tables. Such as the Gold Hammered or Distressed Wood collections.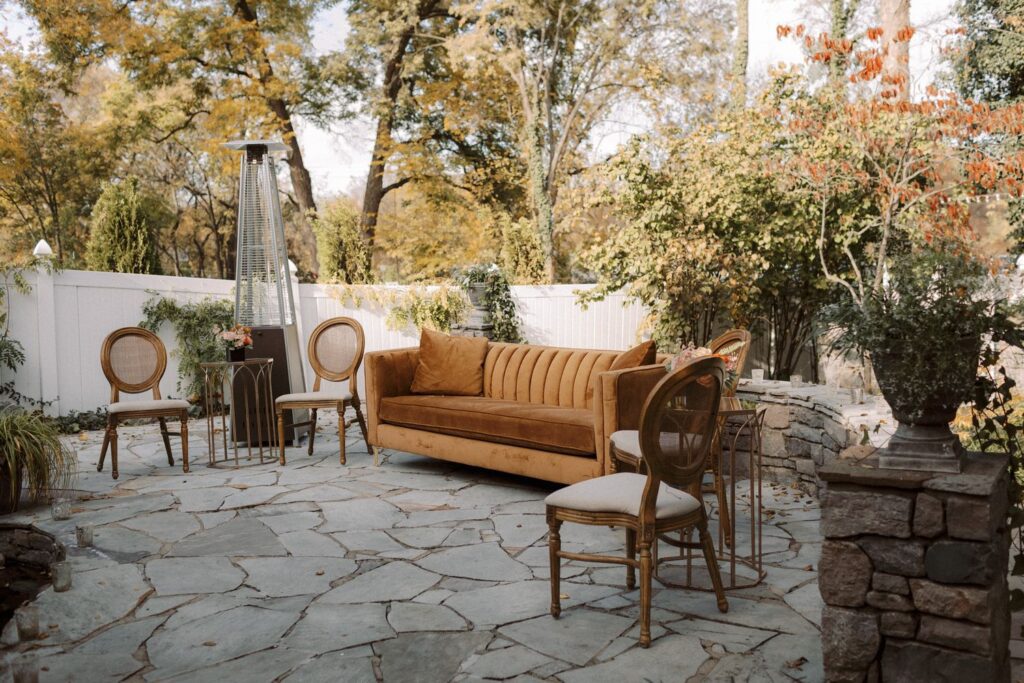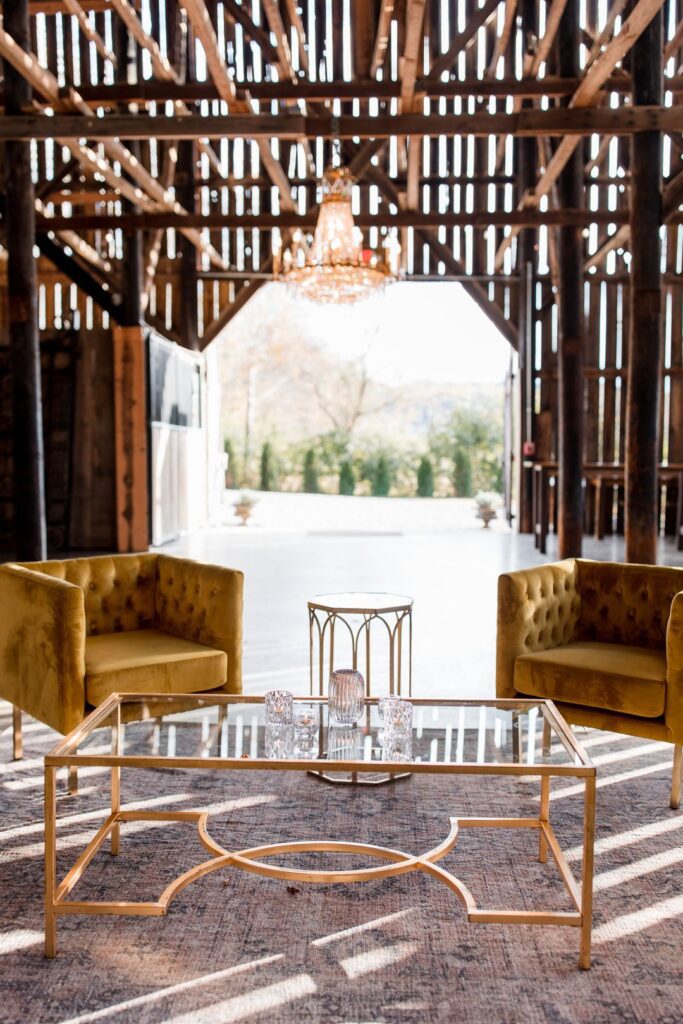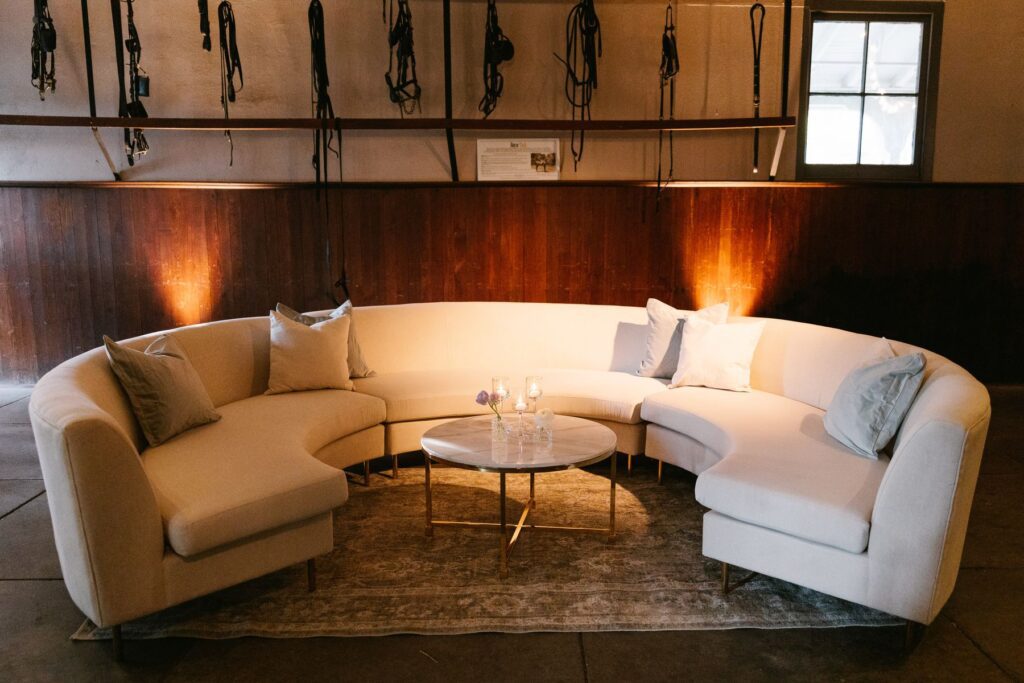 We can't wait to plan more Tennessee fall weddings! Send us a message at info@southerneventsonline.com to start planning your big day. Or for help choosing event rentals that fit your vision. Prefer a modern wedding look? Check out this Black and White Wedding at Diamond Creek.
TAGS | Fall Wedding Decor, Fall Wedding Rentals, Lounge Furniture, Rustic Weddings, Rustic event rentals, Tennessee fall wedding, fall weddings, outdoor fall wedding, rustic wedding decor, tablescape inspiration
FEATURED RENTALS | whiskey barrels, Cross Back chairs, fruitwood farm table, cross back chairs, harlin dining chairs, Copper Flatware. Complete the look with Recycled Glassware or Amber Goblets! Glass Mosaic Dinner, Rattan White Washed Charger, Alabaster Earthen China, Gold Austin Flatware, Copper Flatware, Amber Goblets Recycled Glassware, Onyx Earthen China, Copper Glass Charger, Golden Velvet, Moss Green Crust, Natural Sahara Runner, Rust Runner, Jacqueline Velvet Sofa, Fern velvet Sofa, Bennett Leather Sfoa, Estelle Quarter Round Sofa, vintage rugs, Gold Hammered Coffee Table, Distressed Wood Coffee Table,
---
17

Nov

Nashville Venues, Real Nashville Weddings, Southern Events Products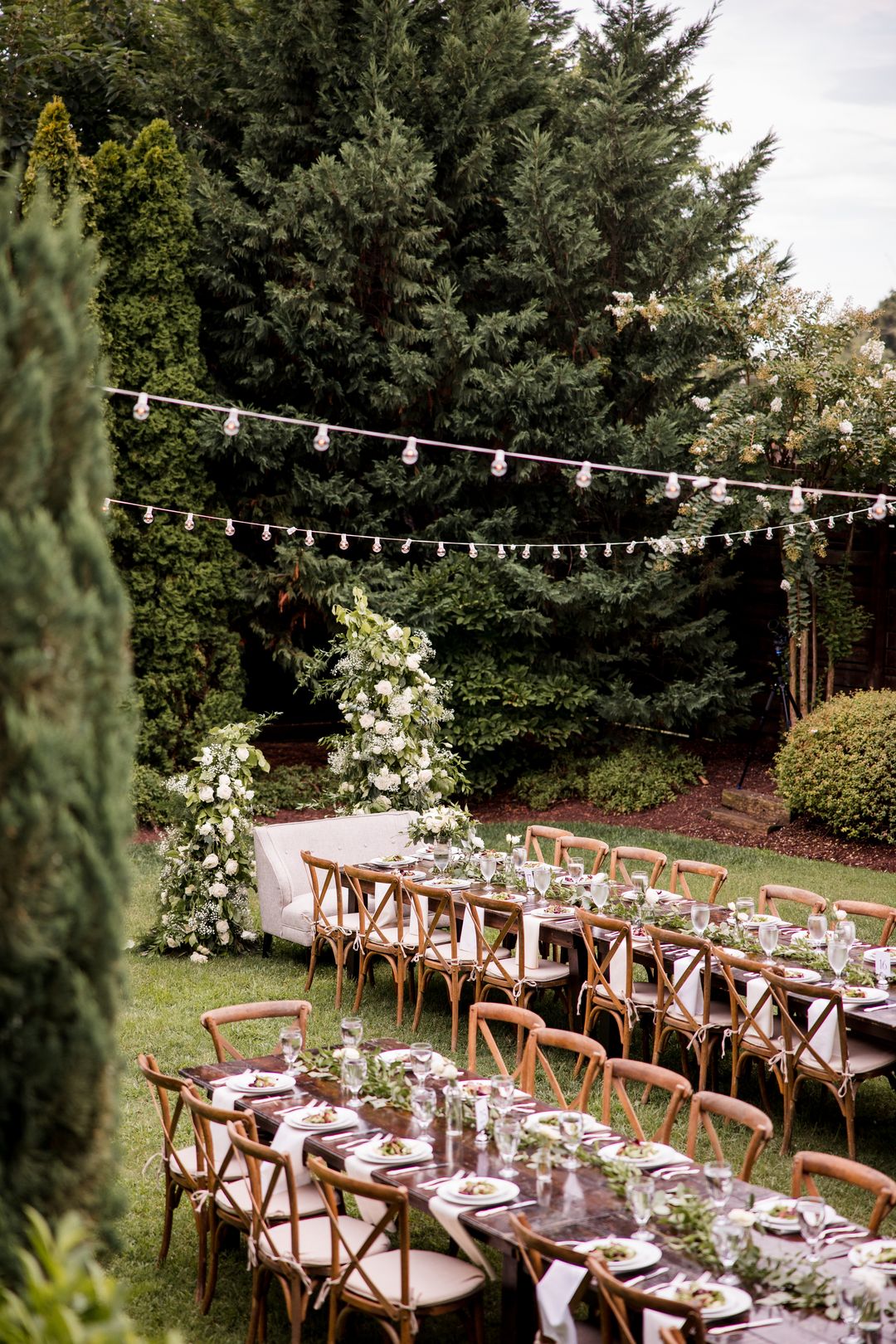 A lush garden. Elegant wooden furniture. A chic neutral palette. Sounds like the making of a dreamy wedding! Hosted at The Cordelle, Claire and Austin's modern rustic wedding was simple yet oh-so chic. From the timeless decorations to the modern color scheme, it was a gorgeous celebration. One sure to inspired many brides! Take a look at the details from their day, including how they incorporated our stylish rustic event rentals.
A Garden Ceremony
Firstly, the pair's vow exchange took place in the lush garden, surrounded by manicured hedges and towering trees. It was a warm but overcast day, ideal for the outdoor celebration. Guests sat facing a breathtaking, white floral backdrop. Seating was simple; clean rows of our ever-popular Cross-Back Chairs including cushions to ensure guests sat comfortably. Our Harlin Dining Chairs are an equally gorgeous alternative we'd recommend paired with candles in Davis Glass Cylinders for aisle decor.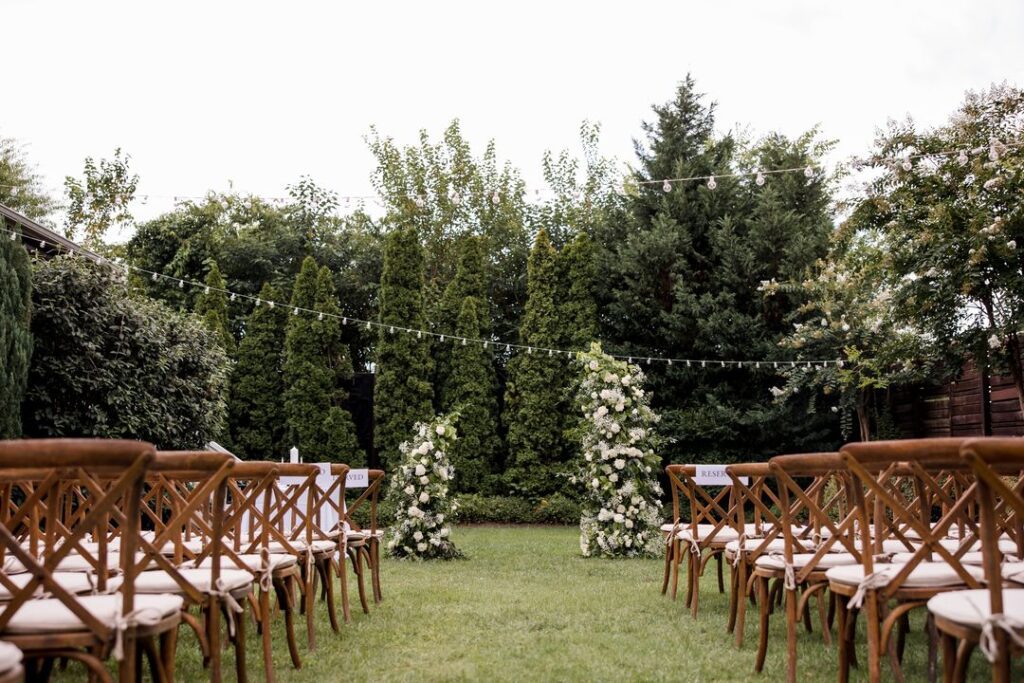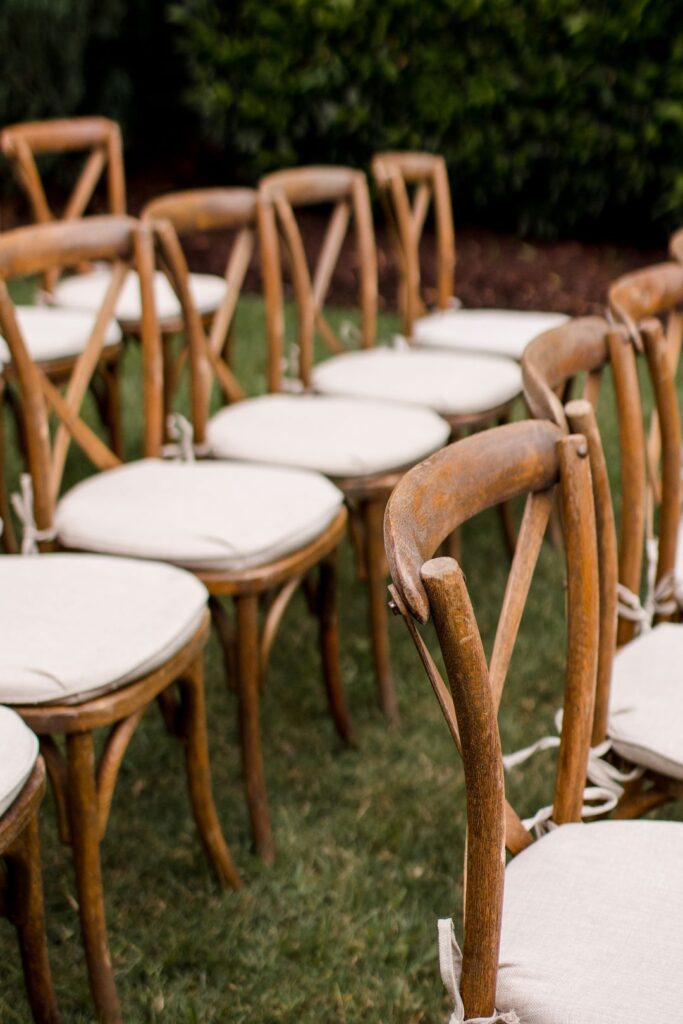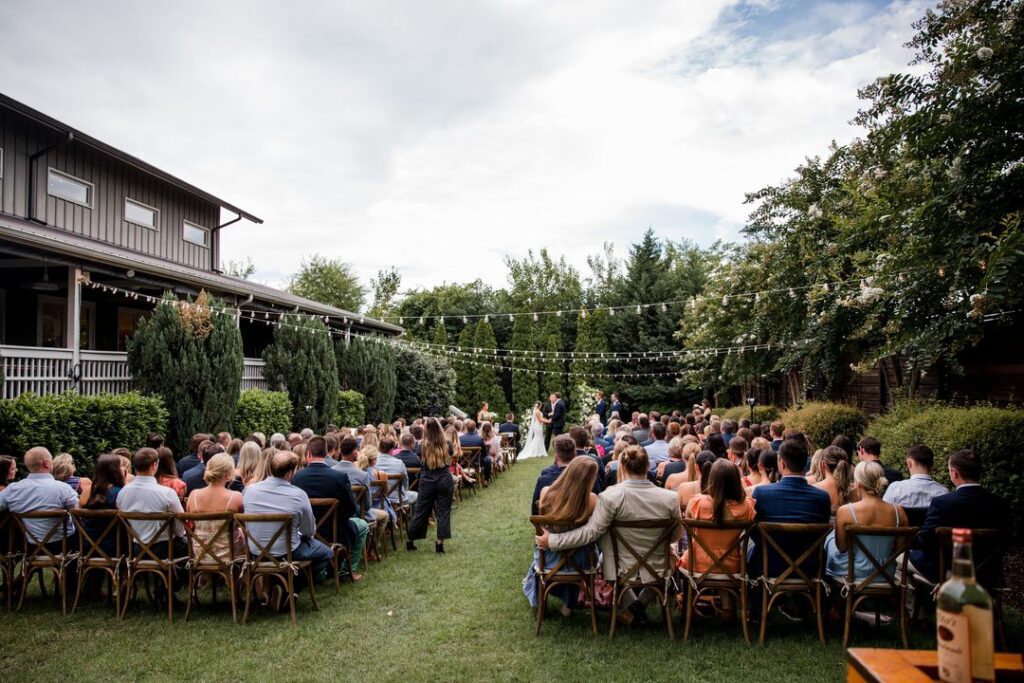 Simple Cocktail Hour
Guests enjoyed cocktail hour hosted on the patio as the garden flipped from the ceremony to the reception setup. A seating chart displayed on one of our Boxwood Walls, with a white base to match the neutral wedding theme so that guests are greeted as they re-entered the space. The bar staff prepared bubbly in classic champagne glasses. For an especially impressive display, consider displaying champagne or a cocktail of choice using our Fruitwood Champagne Shelf. Our bistro tables with luxe linens paired with our stylish bar stools are a great way to hold over guests until they can be led to their dinner tables.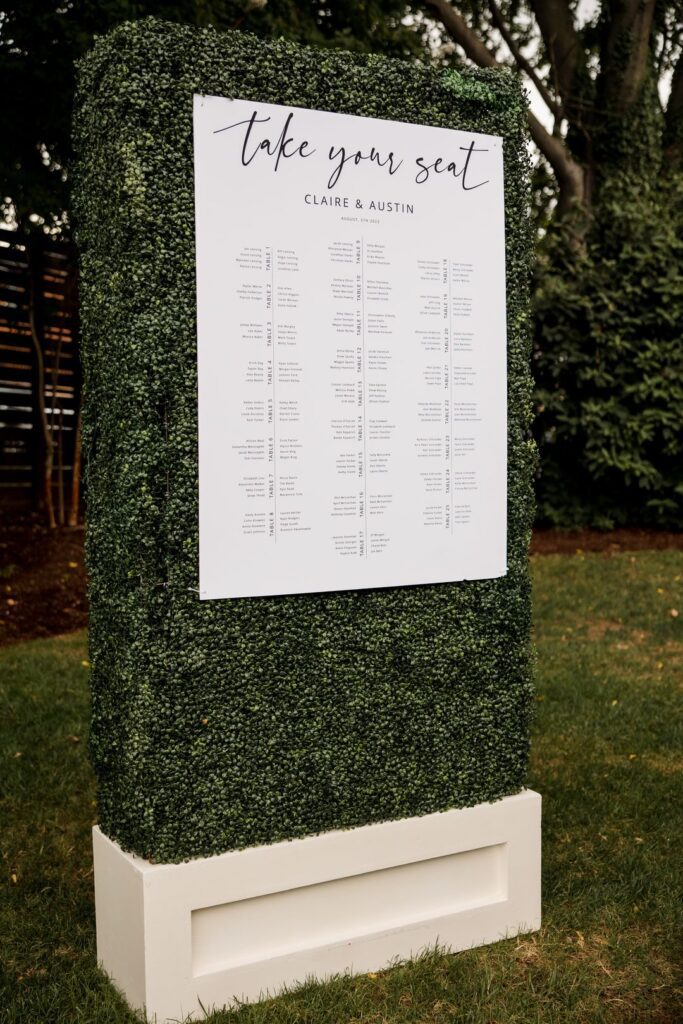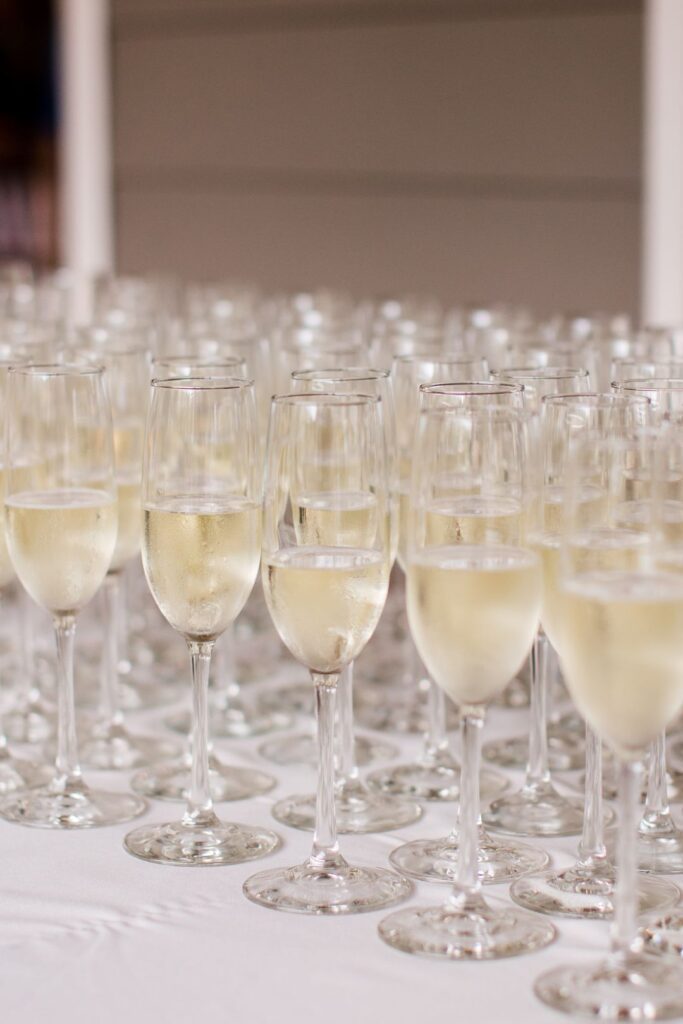 Elegant Wood Banquet Tables
Our favorite design, by far, was the reception tables! Claire and Austin desired an intimate vibe for their dinner, opting for banquet tables. Set up side by side, our Fruitwood Farm Tables looked stunning and sat dozens comfortably, and to complement the modern rustic wedding colors, place settings were simple. Consisting of white round dinner plates, Abby Flatware, and Carly Water Goblets. If you prefer a subtle pop of color, take a look at our luxe napkins! Lush garlands made of bright greenery were the perfect modern rustic centerpieces. As the sun went down, the overhead bistro lights came on, casting a warm glow on the party below. It was a beautiful gathering and our team felt honored to be a part of it.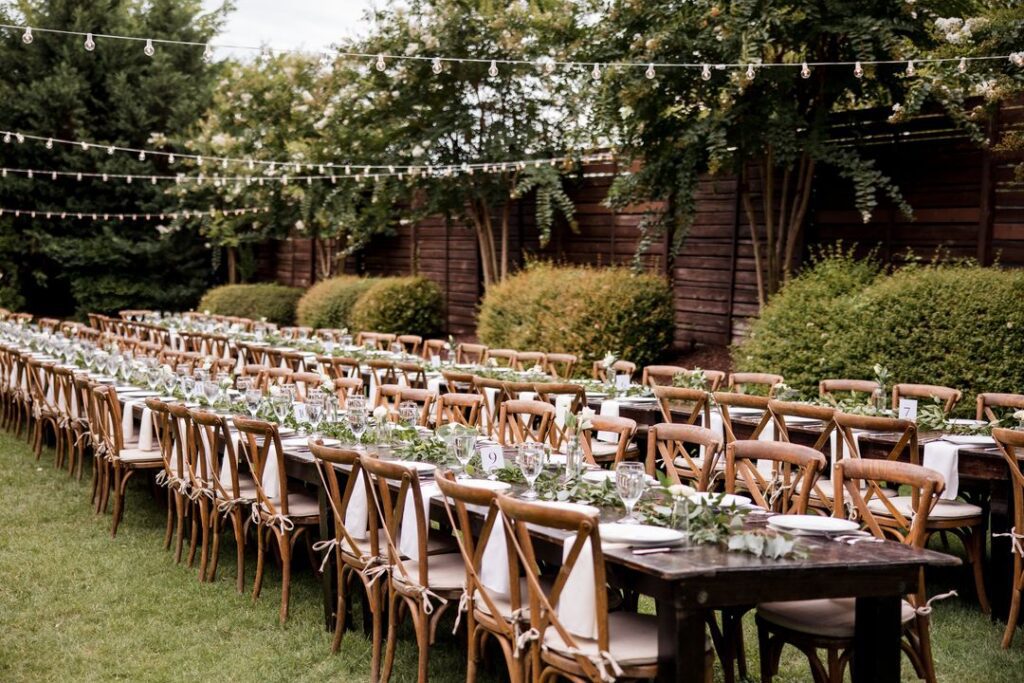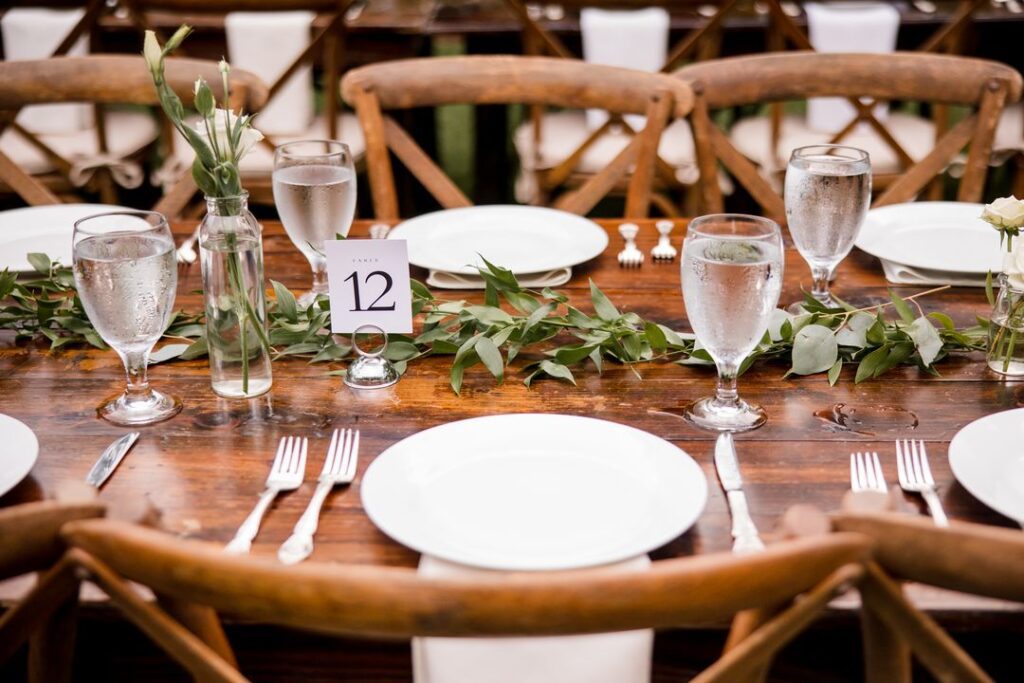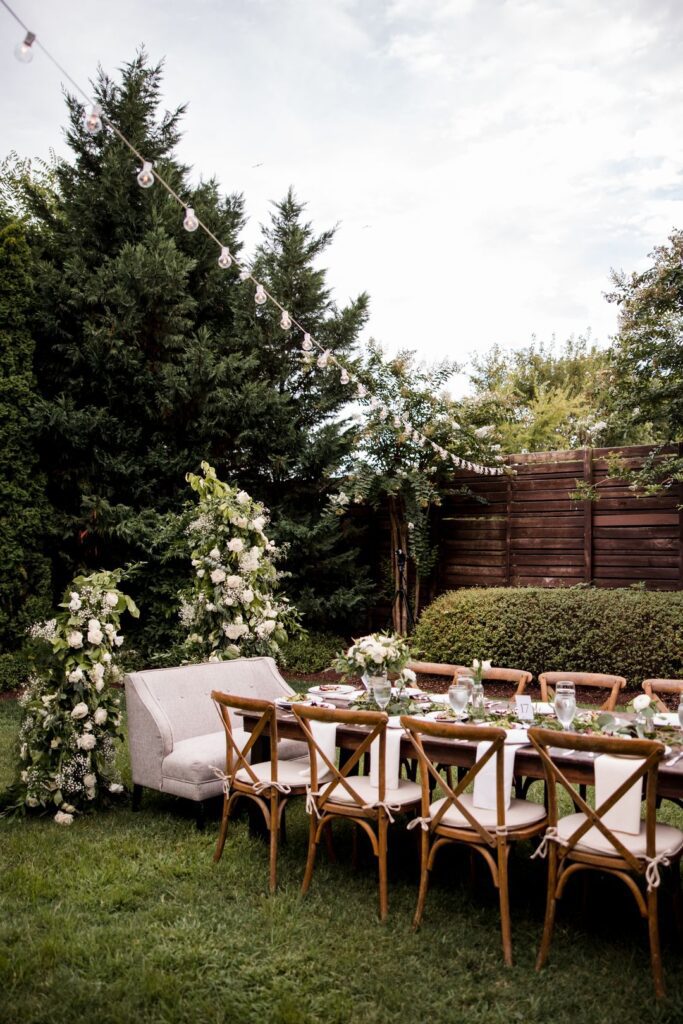 Shout out to John Myers Photography for sharing the images from Claire and Austin's wedding with us!
Hosting your own modern rustic wedding? Contact our team at info@southerneventsonline.com for help recreating this elegant ceremony or reception setup. Or, for help bringing your unique wedding vision to life!
TAGS | Garden Wedding, Nashville Wedding Reception, Nashville Wedding Rentals, Outdoor Wedding Ceremony, Rustic Wedding rentals, Rustic Weddings, The Cordelle, southern weddings
FEATURED RENTALS |
---
25

May

Events and Style Shoots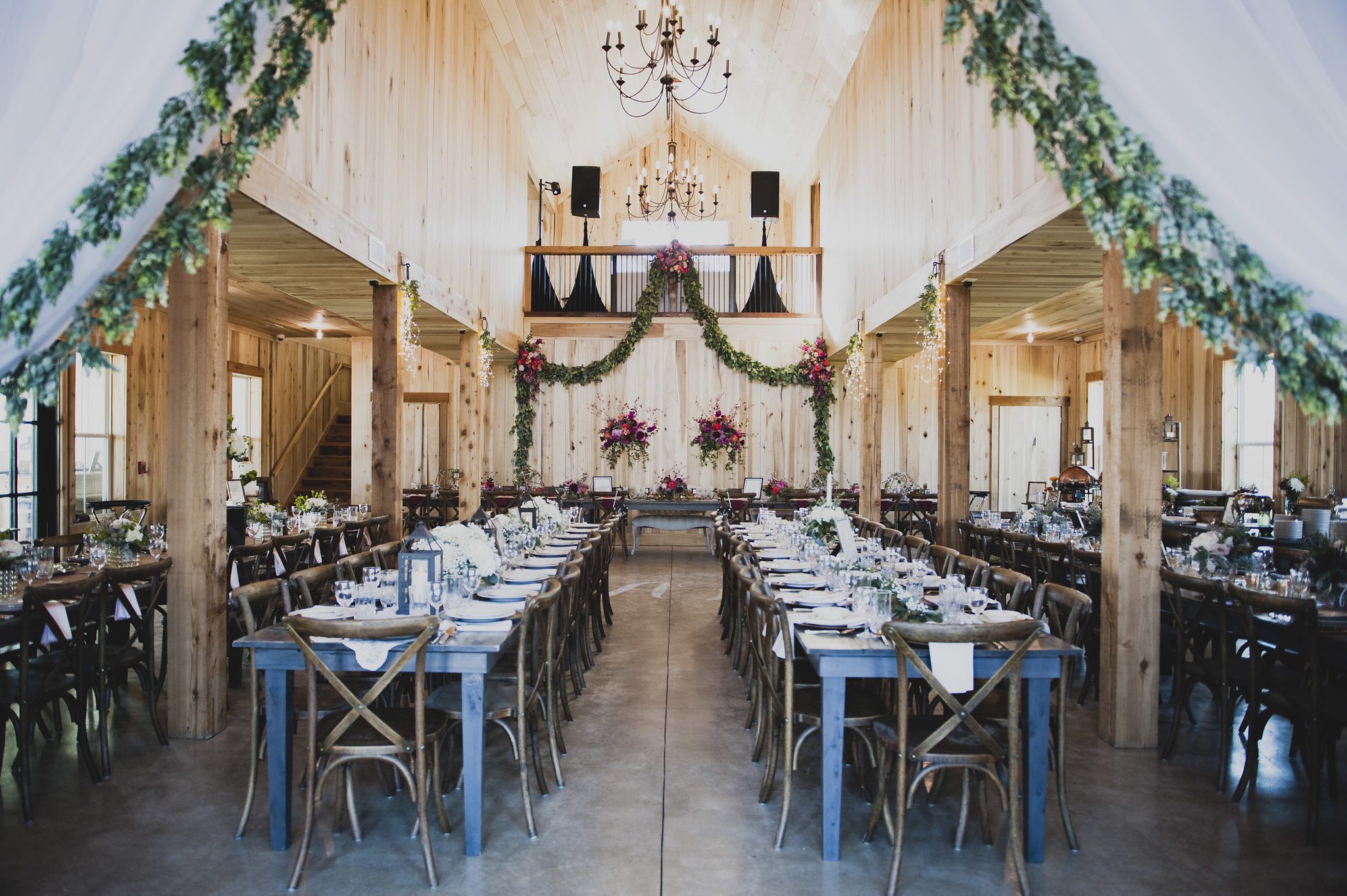 Barn weddings have become a staple of Southern living and the recent open house at Allenbrooke Farms in Spring Hill, Tennessee gave us a blank canvas to reimagine rustic farm weddings. The working organic farm features a new climate control 5800 square feet barn, custom built to host the perfect elegant farm wedding.
The venue includes its own farm tables and cross-back chairs and we love how dark wood of these pieces contrasted with the lighter wood of the barn, creating a beautiful space for the four different place settings we created with their team. Our first tablescape was a classic and understated rustic look featuring our Wood Round Charger, Alabaster Earthen China, and Lincoln Flatware for a simple place setting. A gold tablescape took advantage of our most popular rentals, combining our Gold Round Lacquer Charger and Gold Austin Flatware with varied Gold Heirloom China for a rich vintage feel. A more modern place setting saw our Gold Austin Flatware next to the Glass Belmont Charger with Beaded Edge. When topped with Alabaster Earthen China and Heritage Gray Napkin, this look was a preppier take on the rustic setting. The final tablescape was a dramatic burst of gold and pink with rich blooms from The Enchanted Florist. A Gold Charger was topped with our Alabaster Earthen China and our new Kate Salad Dessert Plate in gold polka dots. Our Gold Metal Intersect Cube completed the look as the centerpiece, styled perfectly to add a little glam to this beautiful barn.  Each look was stunning in its own right and showed off the versatility of the venue. We look forward to the many events they will host!
All photos courtesy of Khaki Bedford Photography.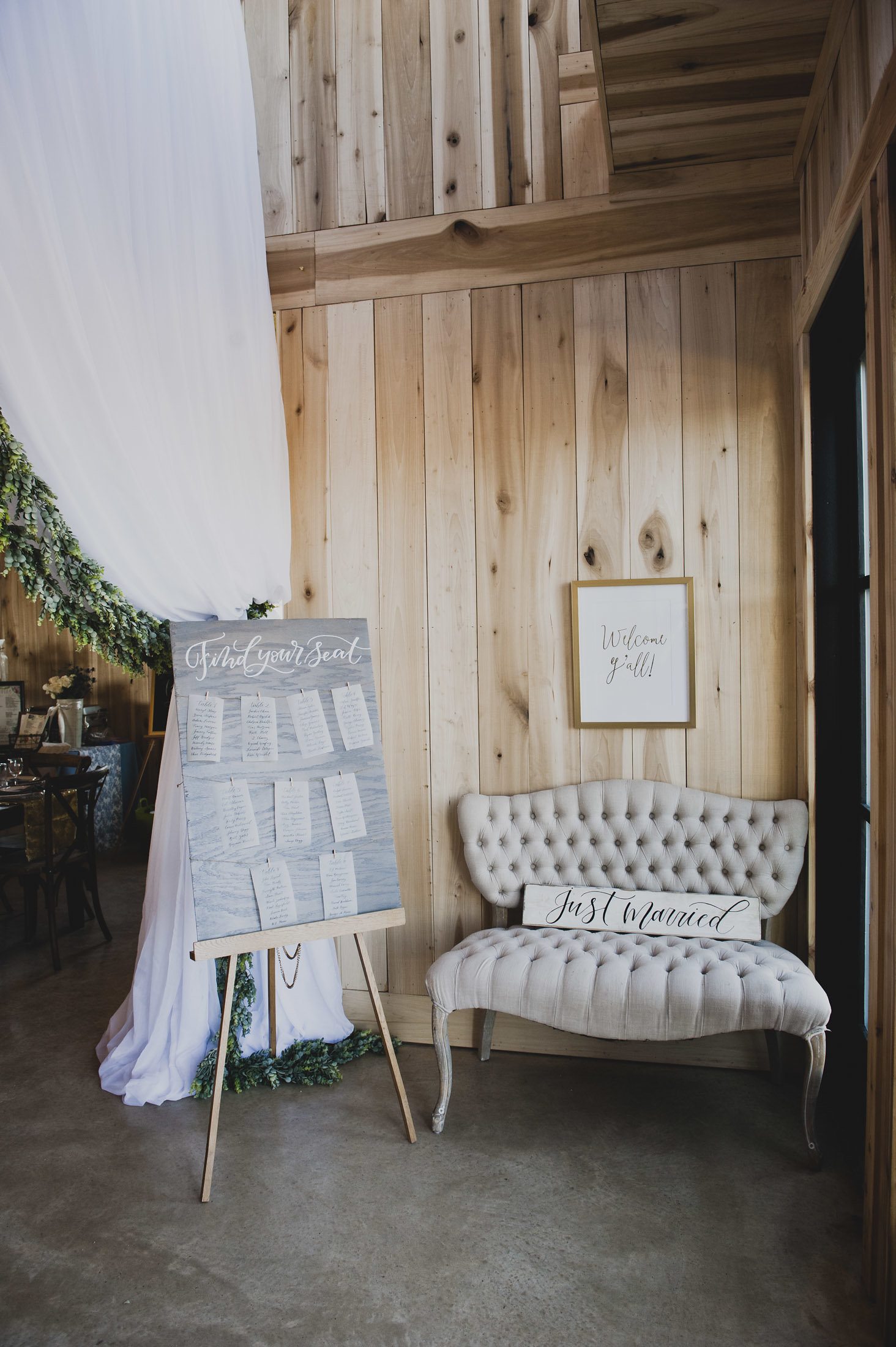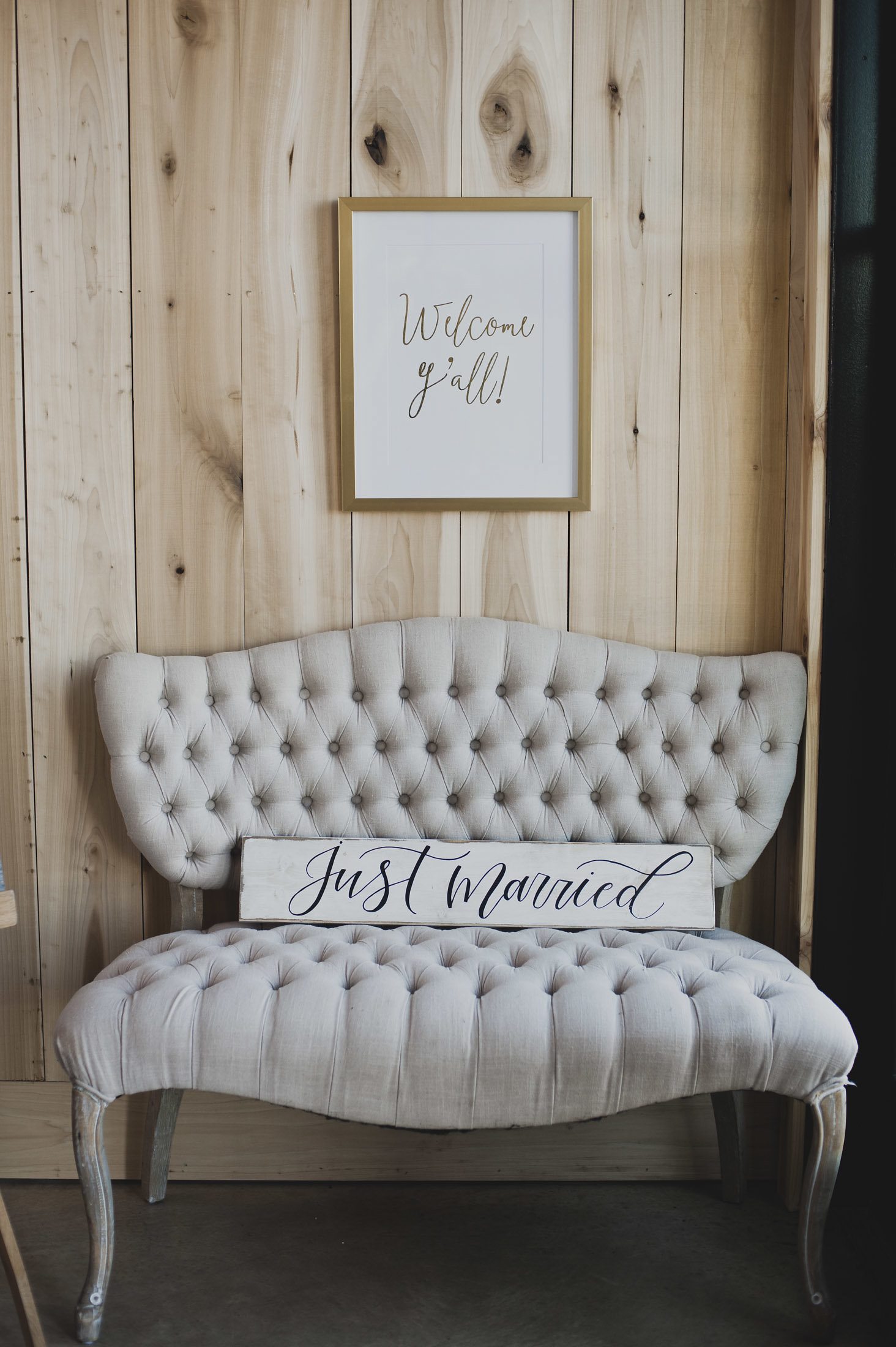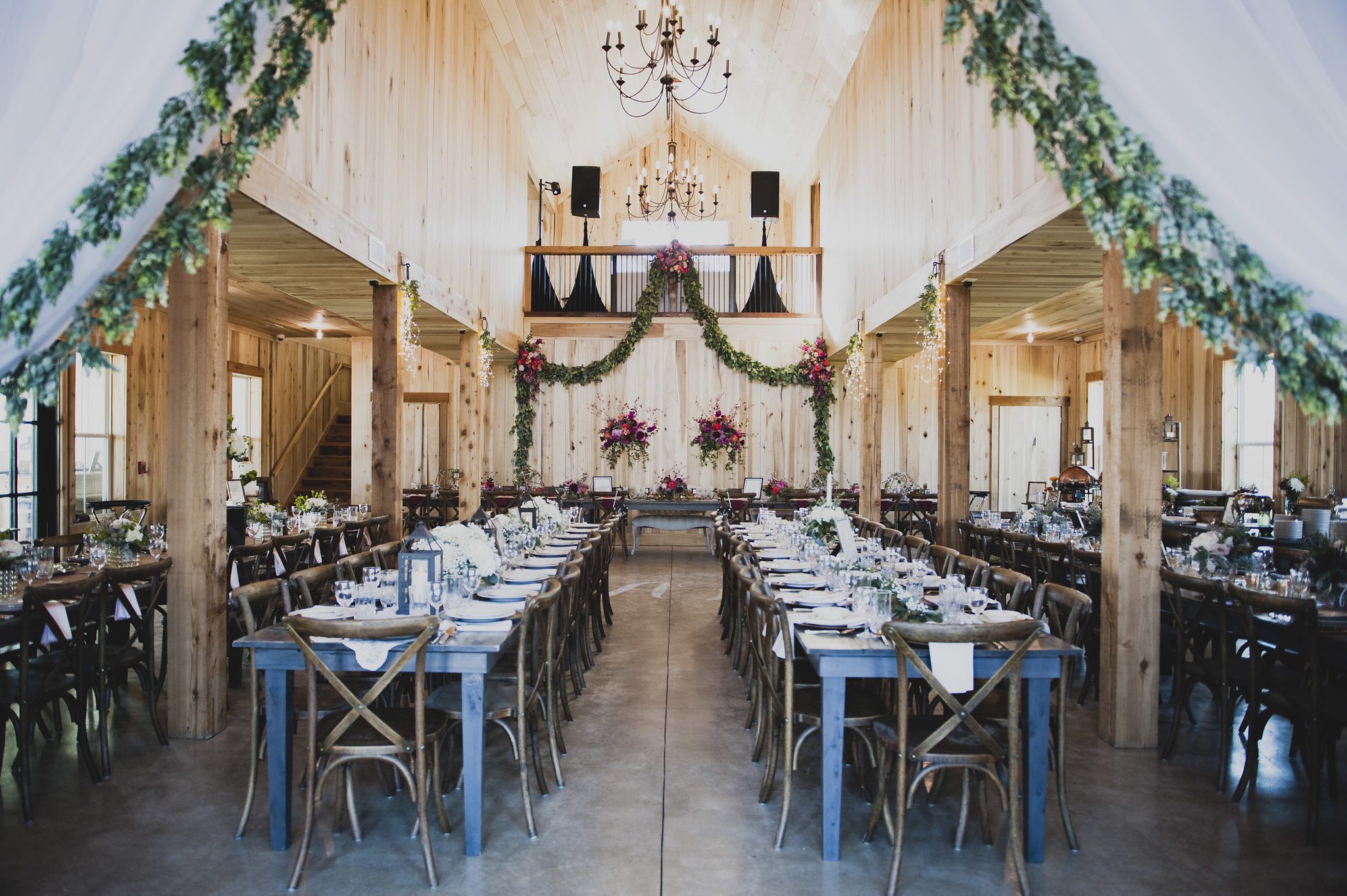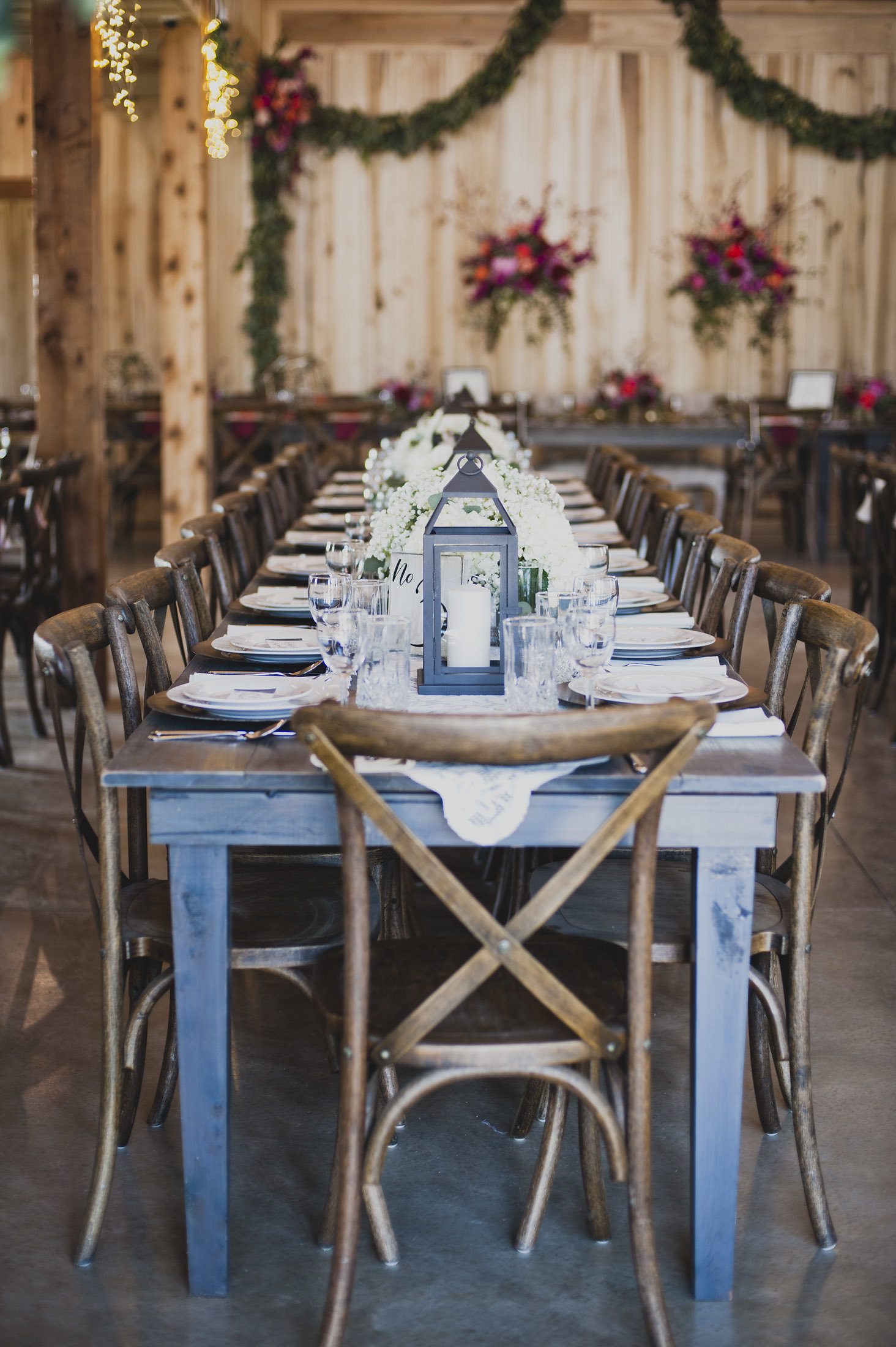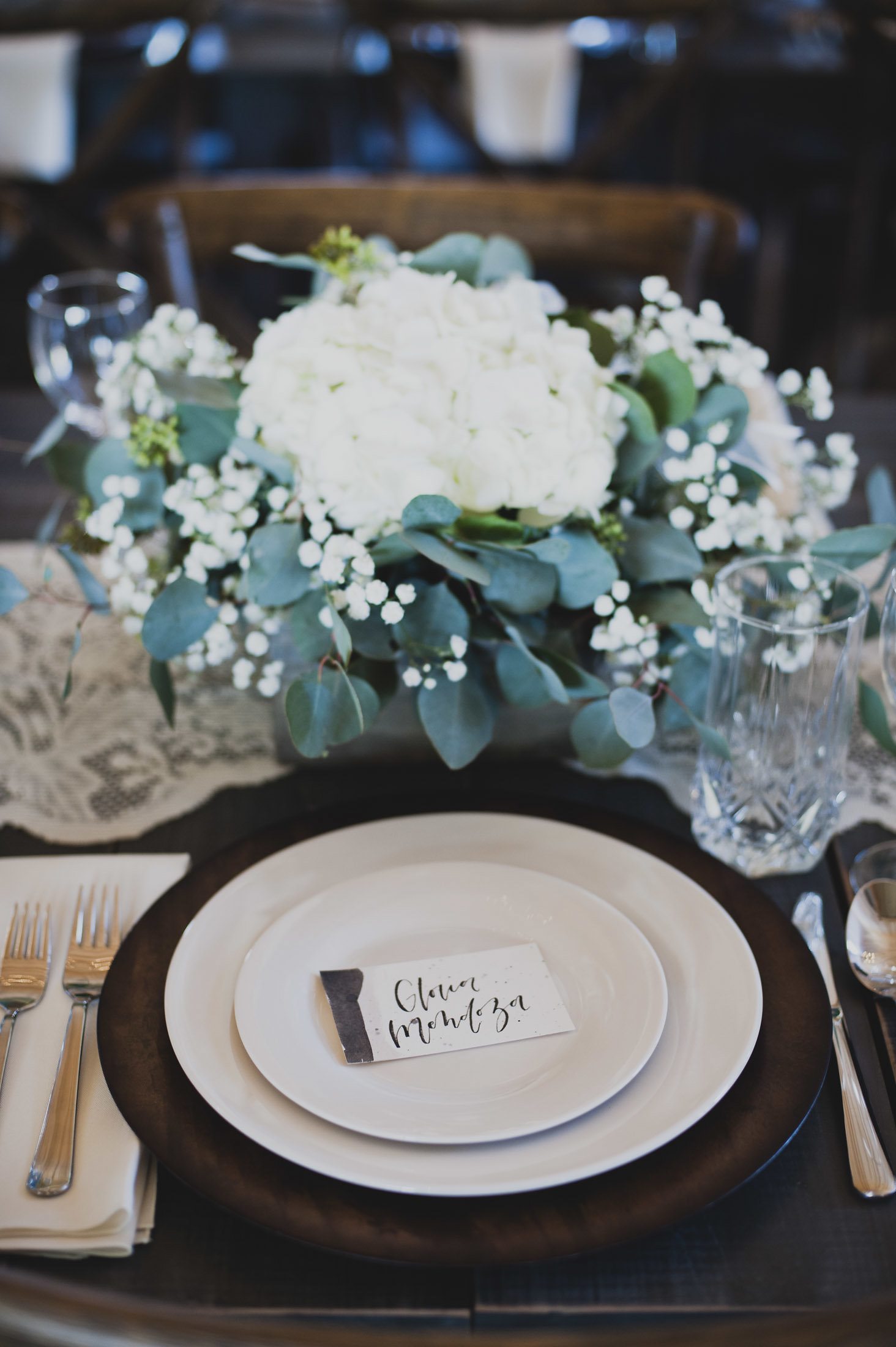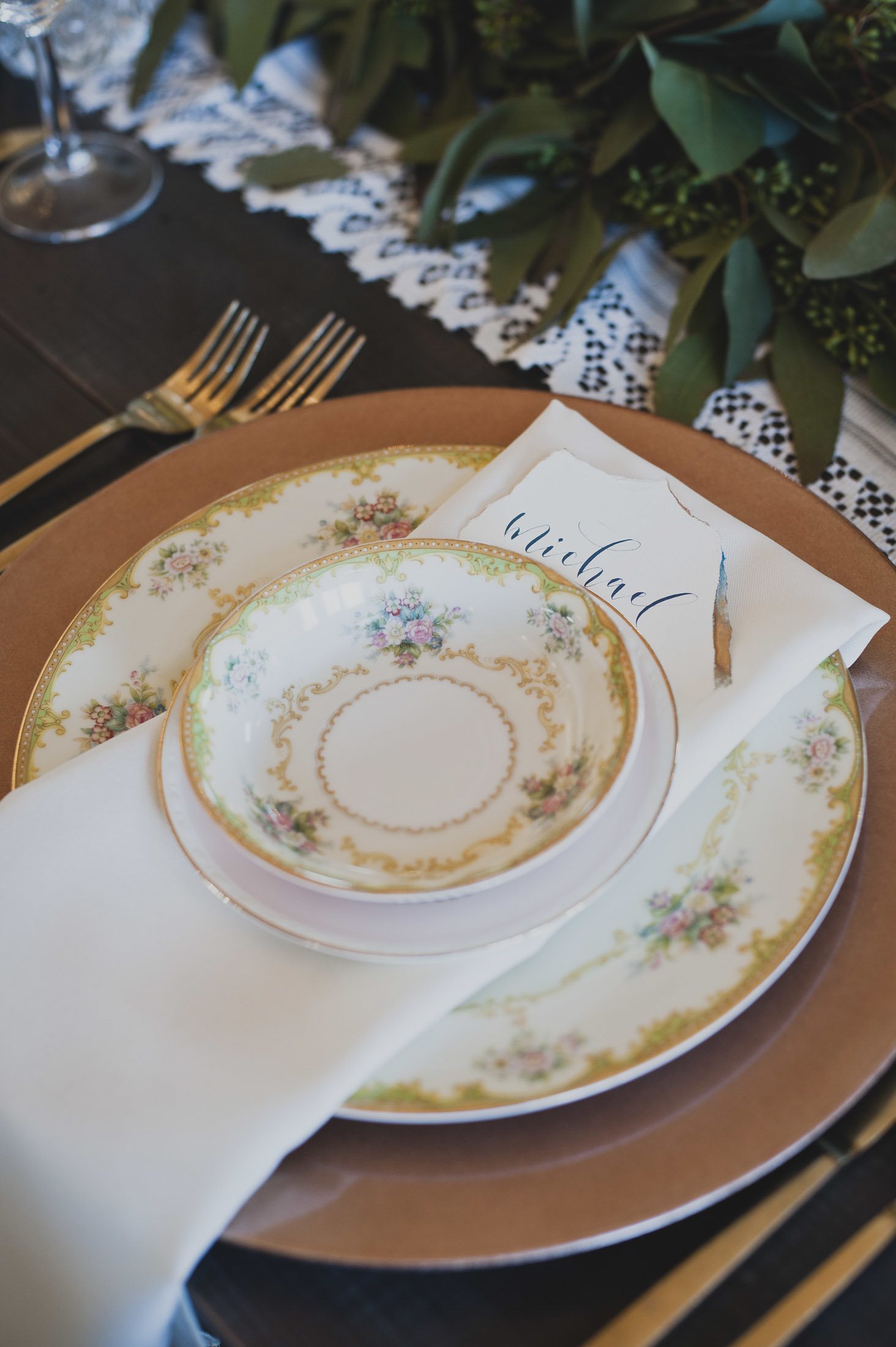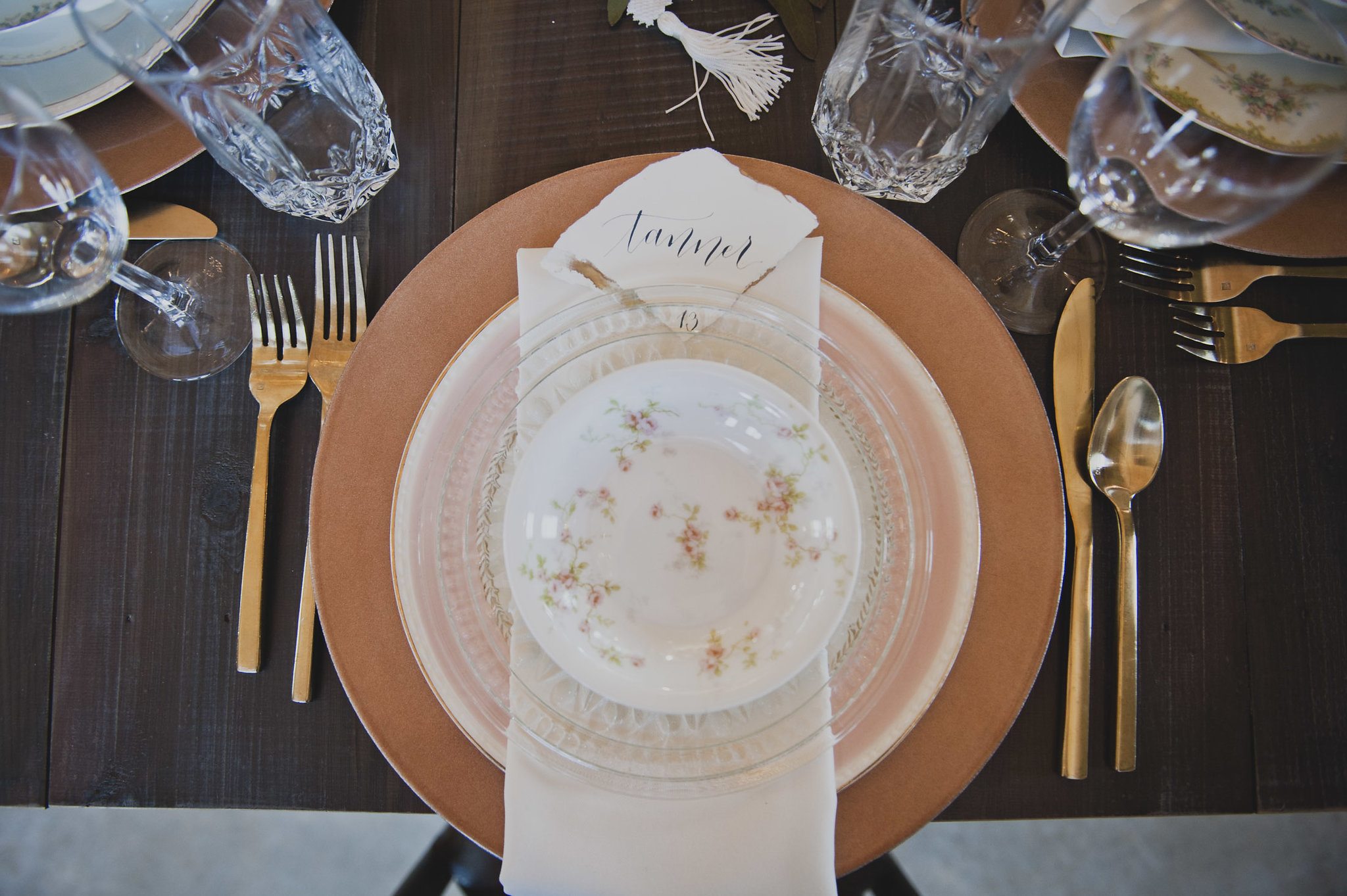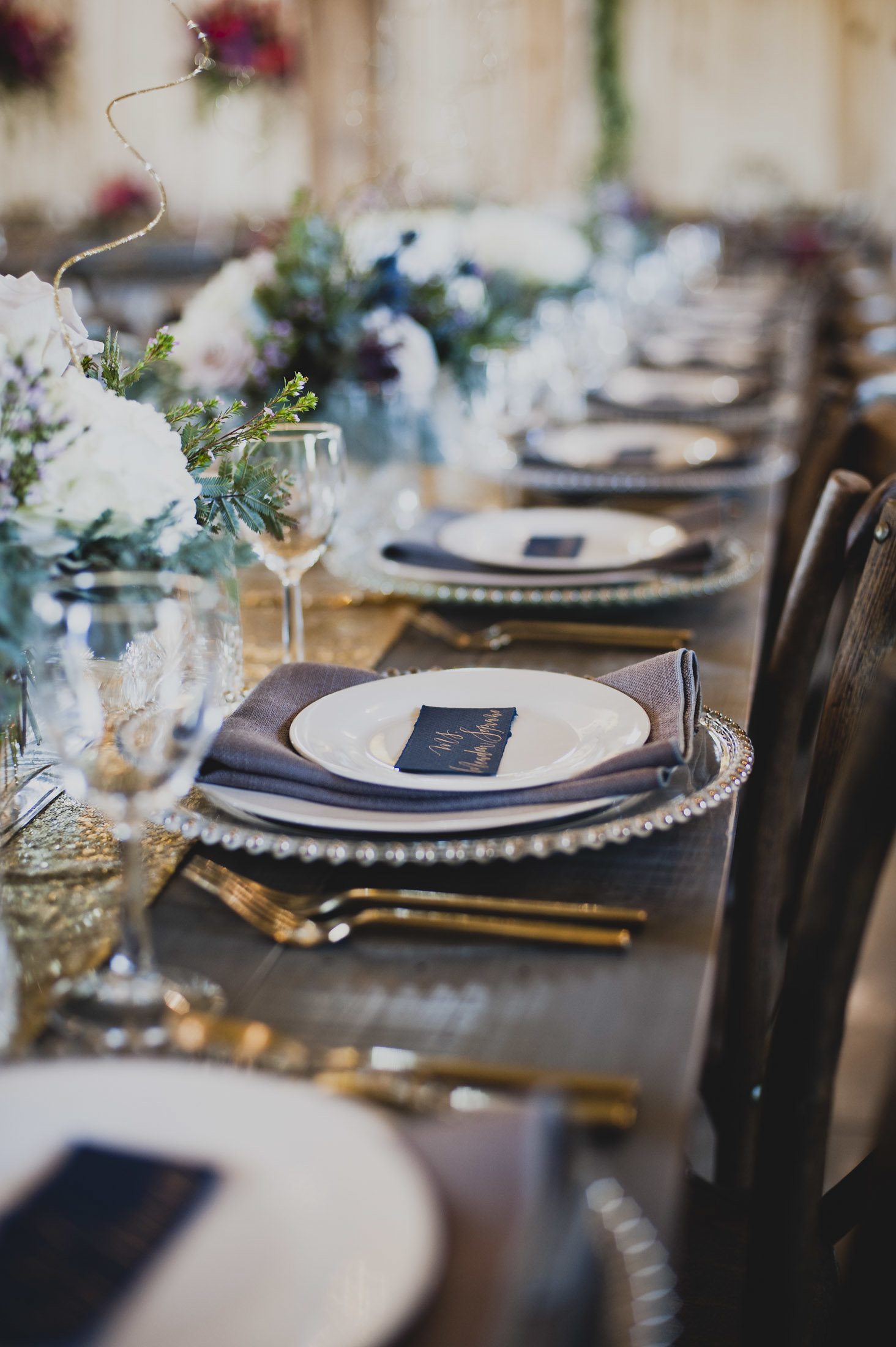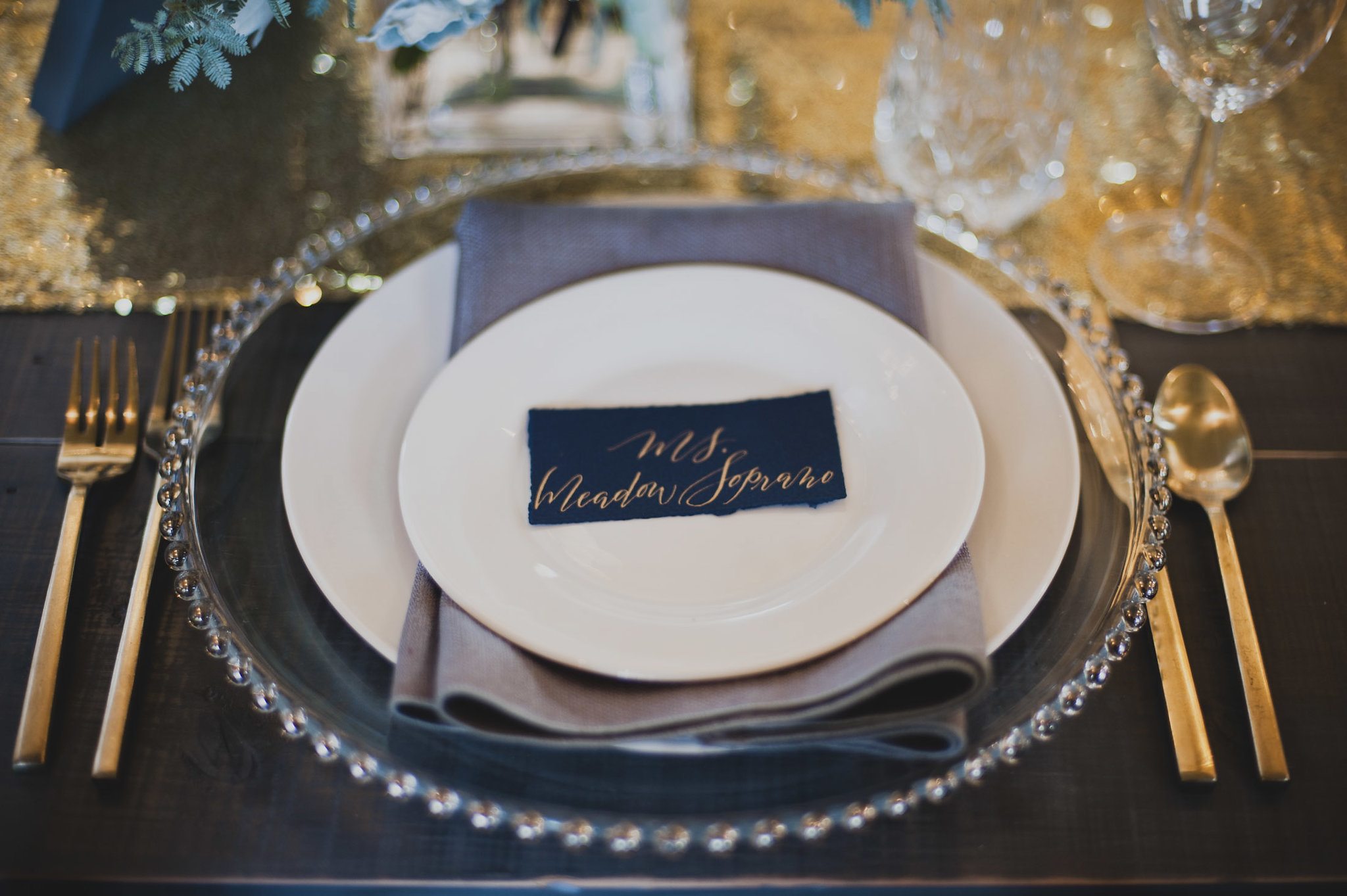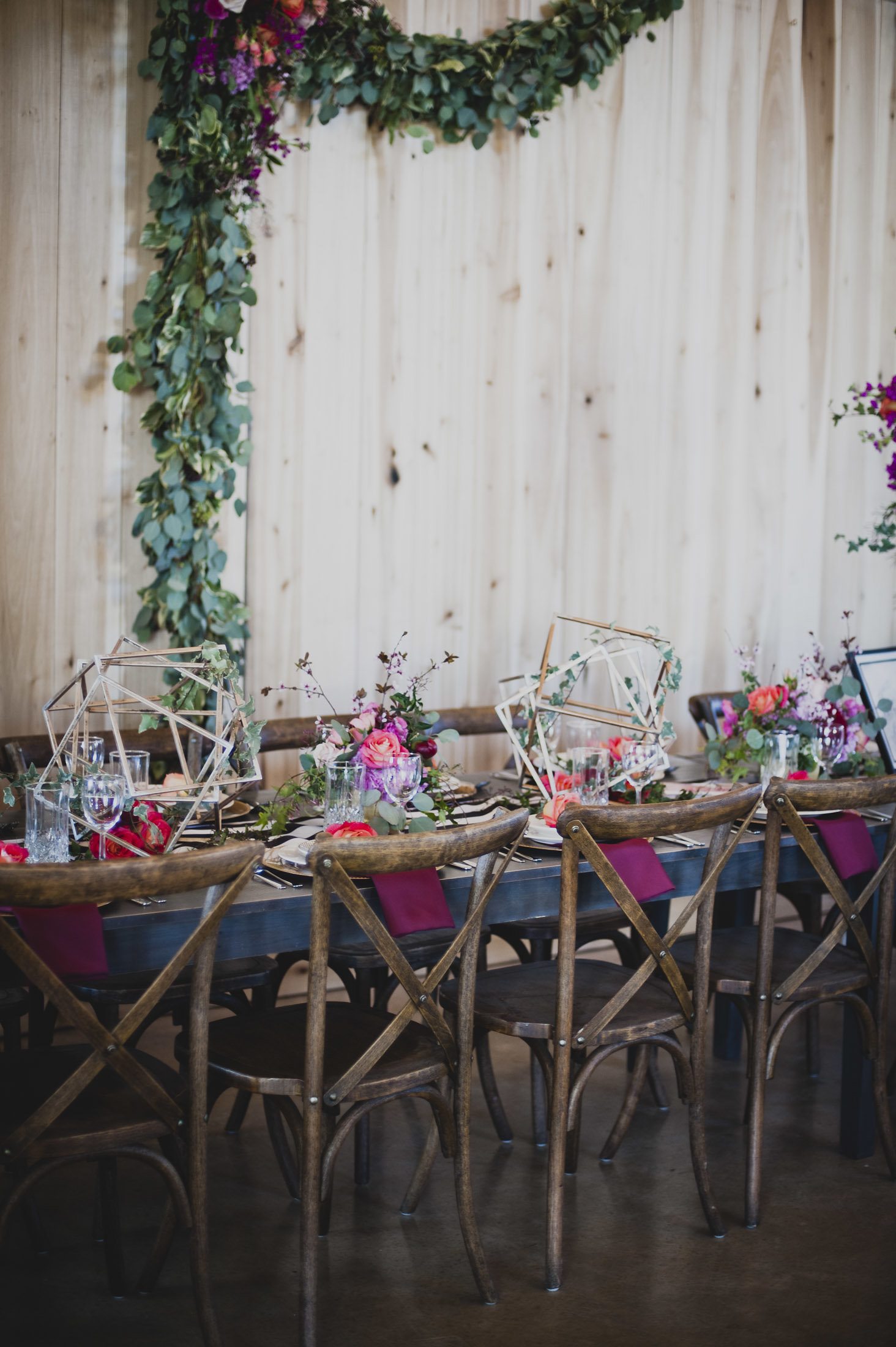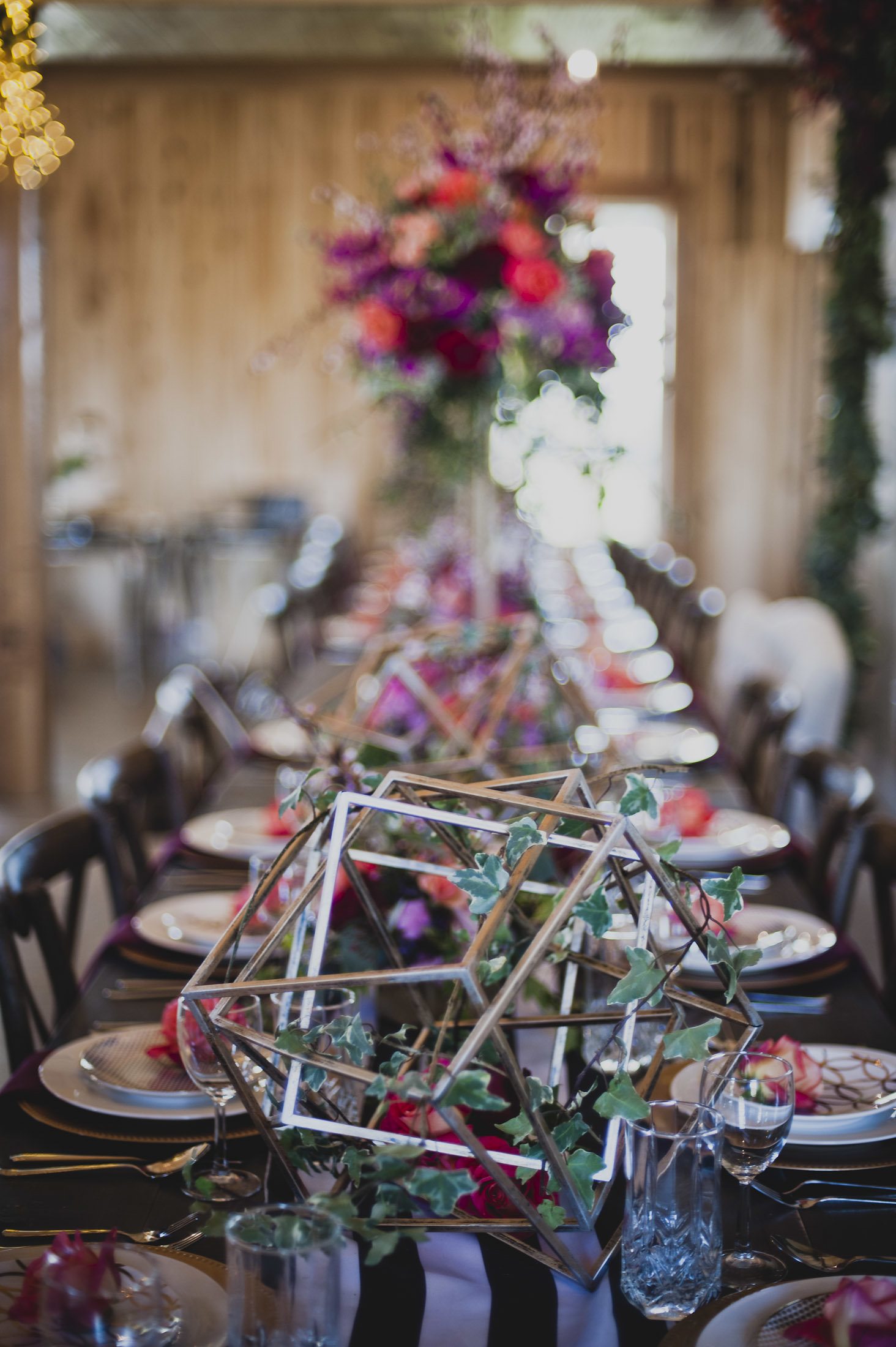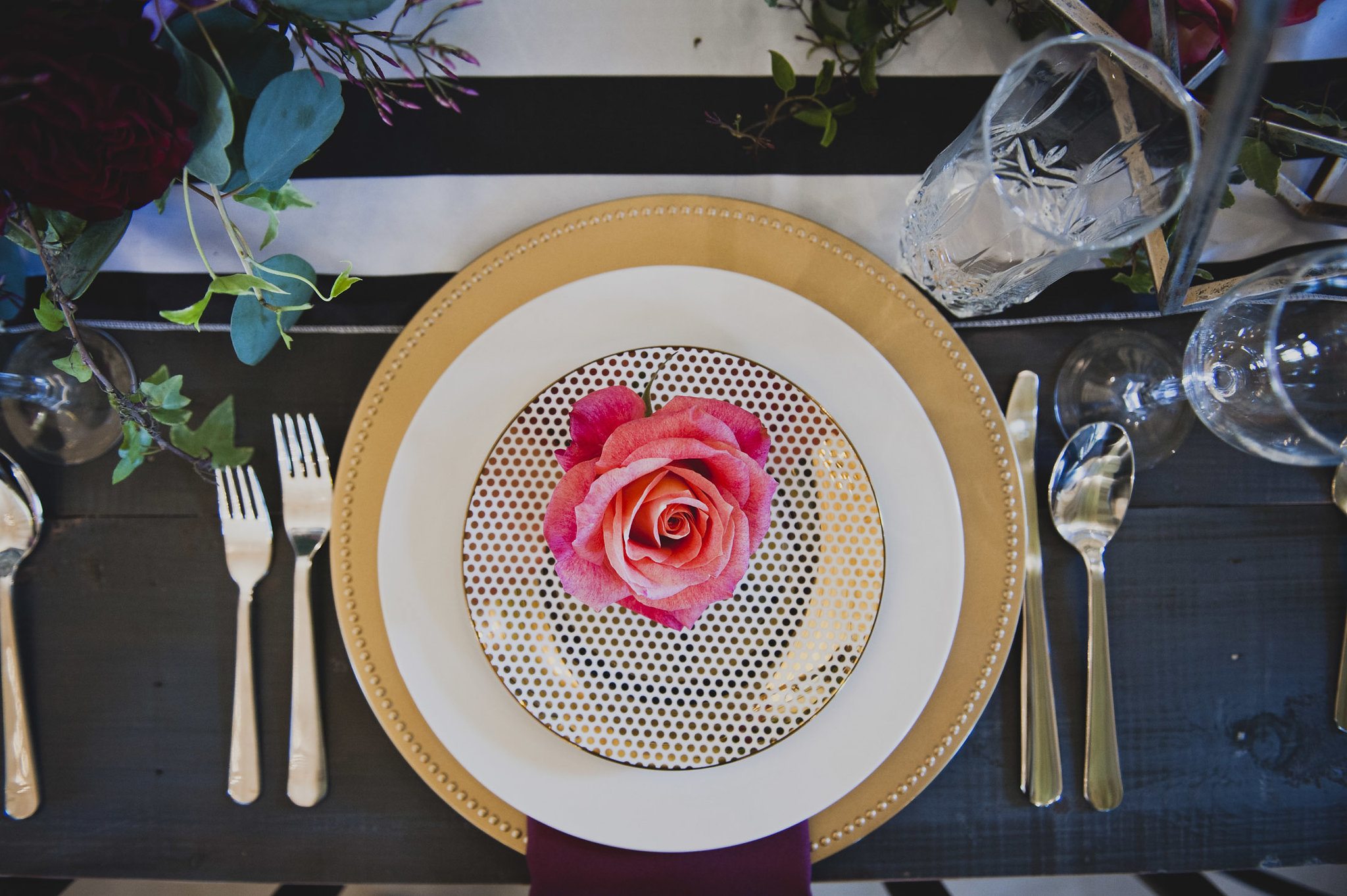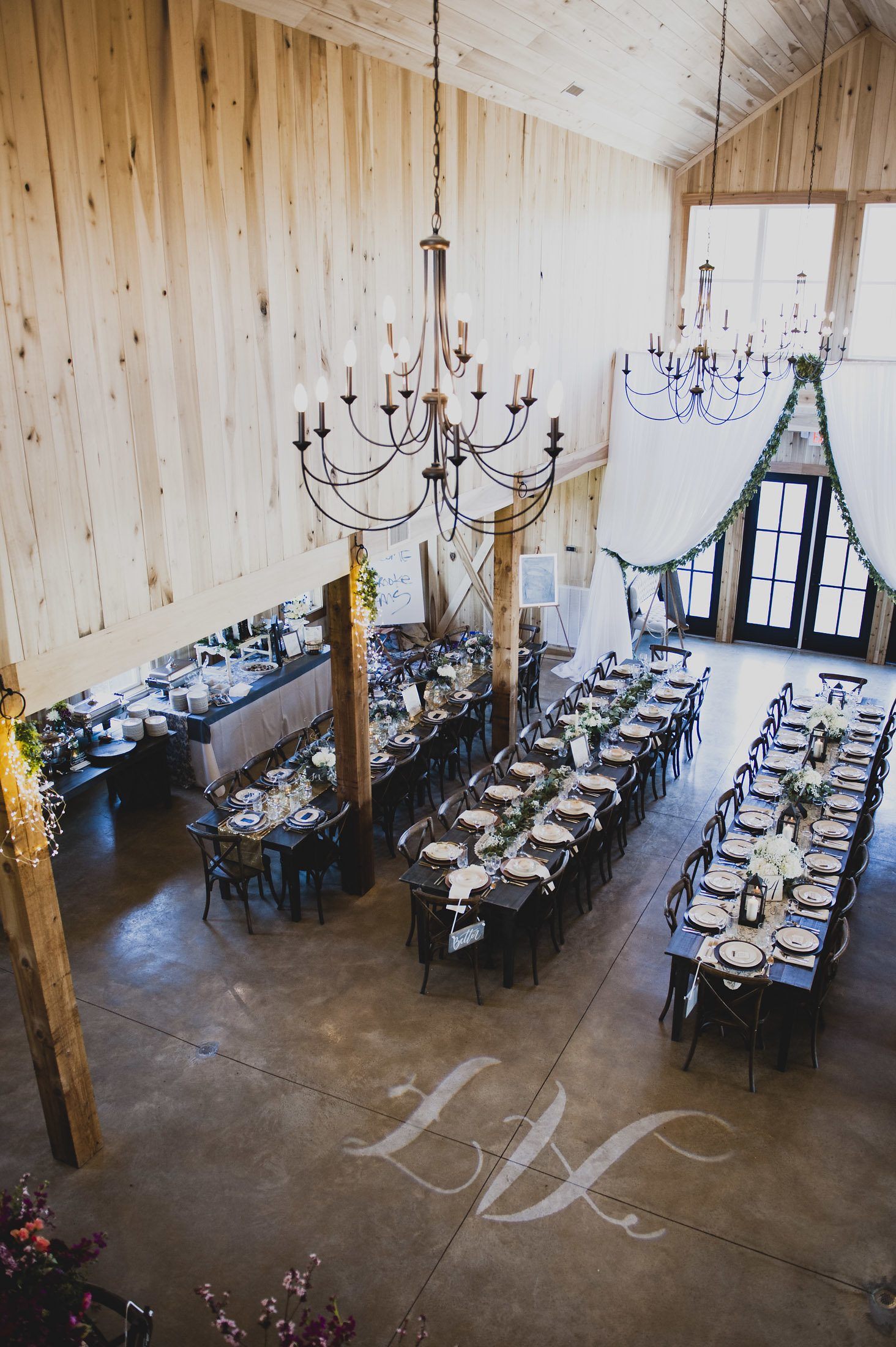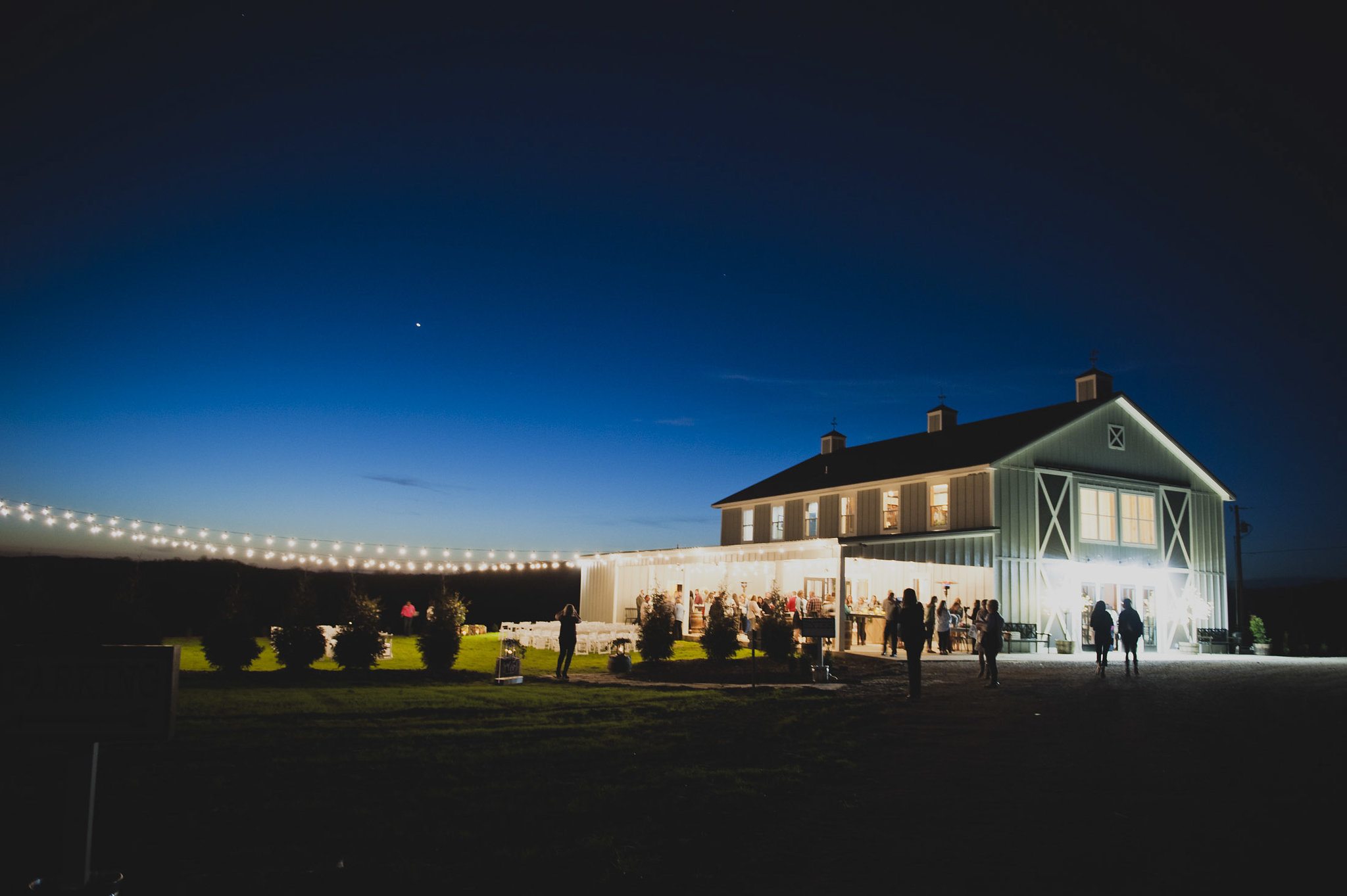 TAGS | Alabaster Earthen China, Barn Weddings, Belmont Charger, Cross-Back Chairs, Fruitwood Farm Tables, Gold Accent Plate, Gold Austin Flatware, Gold Heirloom China, Gold Medallion Charger, Gold Metal Intersect Cube, Gold Round Lacquer Charger, Lincoln Flatware, Nashville Event Rentals, Nashville Wedding Rentals, Nashville party rentals, Rustic Design, Rustic Weddings, Southern Events Party Rental, Southern Events Party Rental Company, Southern Events Party Rentals, Unique Wedding Rentals, Wood Round Charger, rustic wedding decor, southern style events
FEATURED RENTALS | Fruitwood Farm Tables, Cross Back Chairs, Wood Round Charger, Alabaster Earthen China, Lincoln Flatware, Gold Round Lacquer Charger, Gold Austin Flatware, Gold Heirloom China, Belmont Charger, Gold Medallion Charger, Gold Accent Plate, Gold Metal Intersect Cube ,
---