25

Jan

Southern Events Products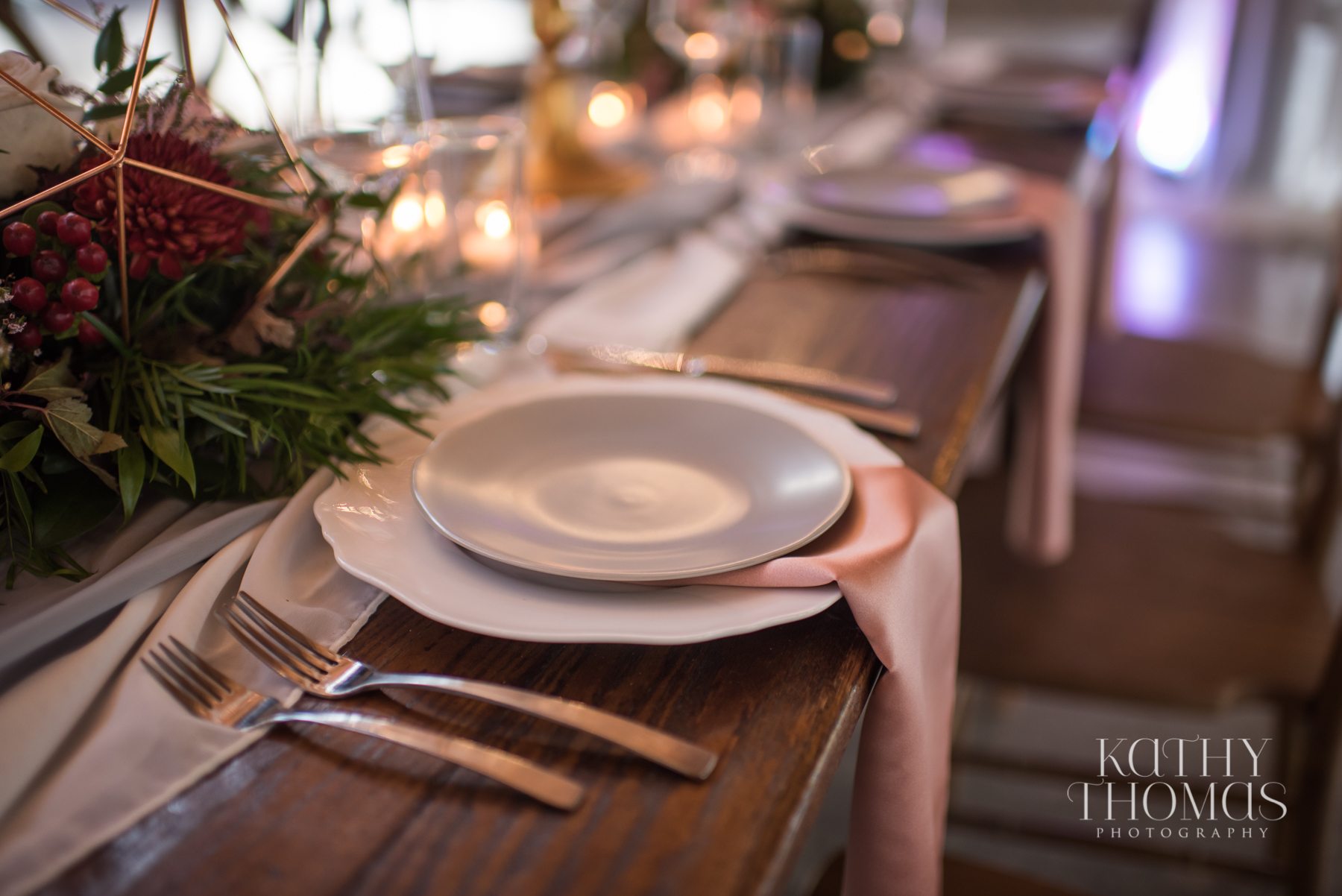 Team Southern had the honor of designing a meeting for Tennessee's Wedding and Events Specialists Association (TWESA) with Homestead Manor recently. We brought along our distinct rentals, including our most loved Mercer Leather Couches and Farm Tables and placed them amongst our newest and most popular rentals, like the Harlin Dining Chairs and Chiffon Runners.
White Leather Mercer Couches and our Nickel Grey Bench with soft velvet fabric and acrylic legs were set up alongside the barn to create lounge areas for meeting attendees to enjoy throughout the event. Inside, tall cocktail tables were draped with Burgundy Red linens and tied together with a satin ribbon. Our Gold Metal Spheres were placed throughout the property for added charm.
Our center tables were dressed as soft golden daydreams, with hues of rose and greys throughout. Dove Grey Chiffon Runners were draped carefully as Harlin Dining Chairs provided a unique architectural touch. Earthen China dinner plates in stone were placed atop Darcy Bone China chargers for a modern design, and our Austin Gold Flatware added a metallic flourish. Satin Rose linen napkins kept things soft and sweet while our Pure Glassware added striking and timeless lines. Gold Metal Intersect Cubes completed the look, with shimmering gold and clean lines for a perfectly crisp, positively beautiful style.
Thank you Kathy Thomas Photography for sharing these photos with us!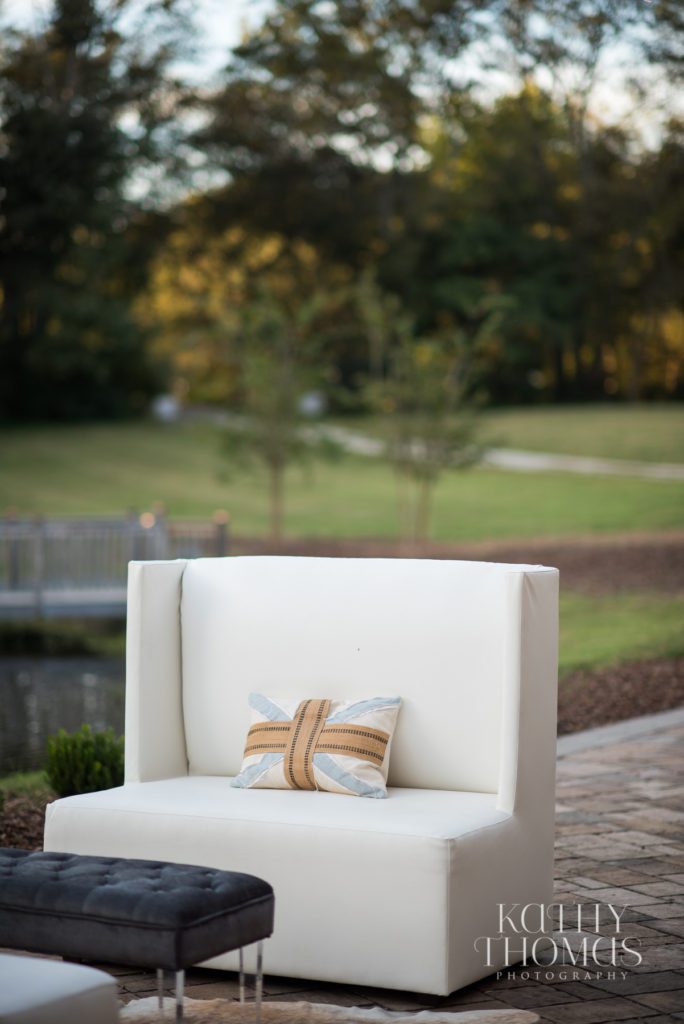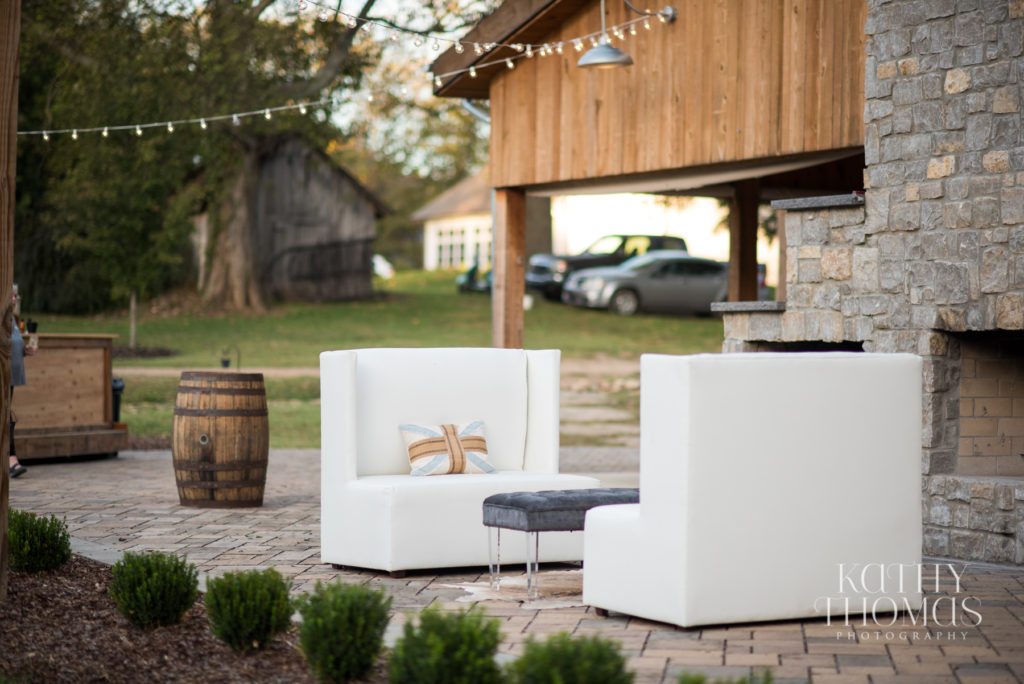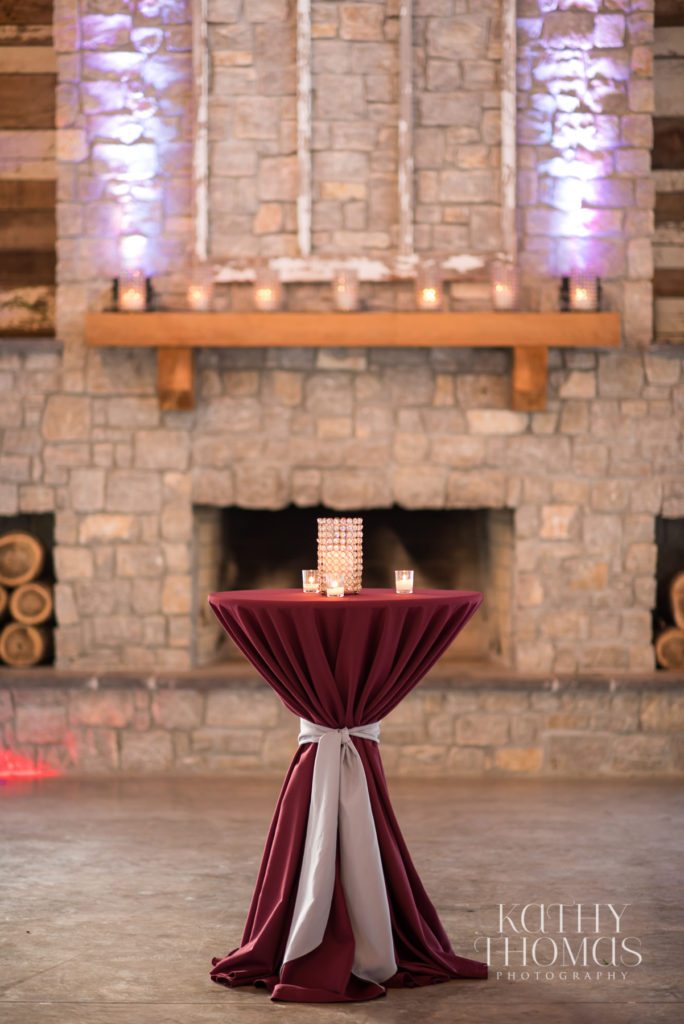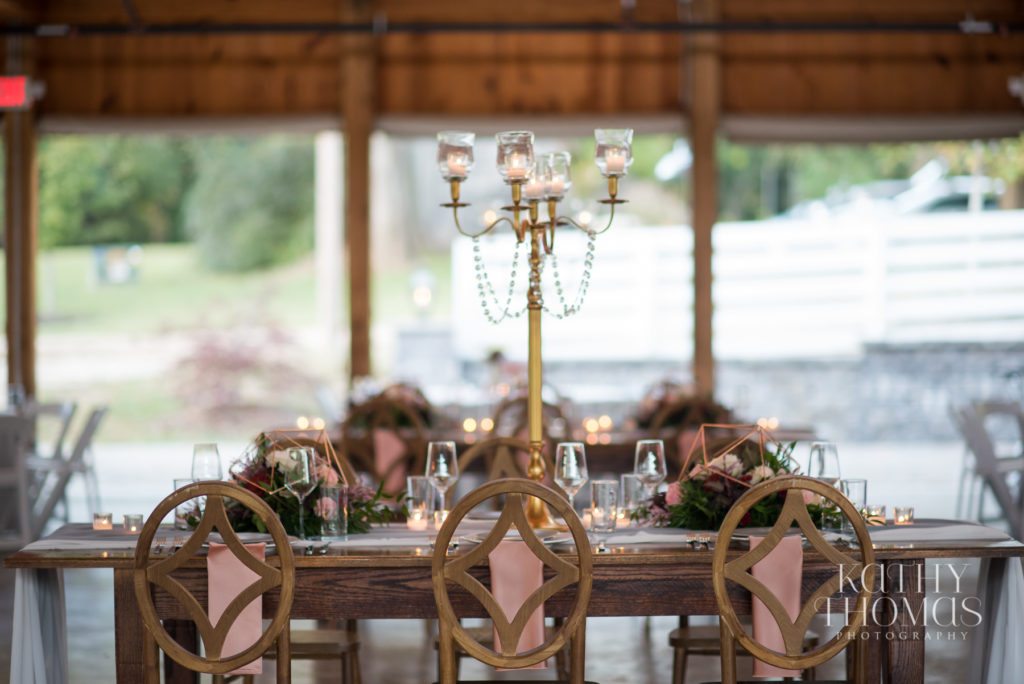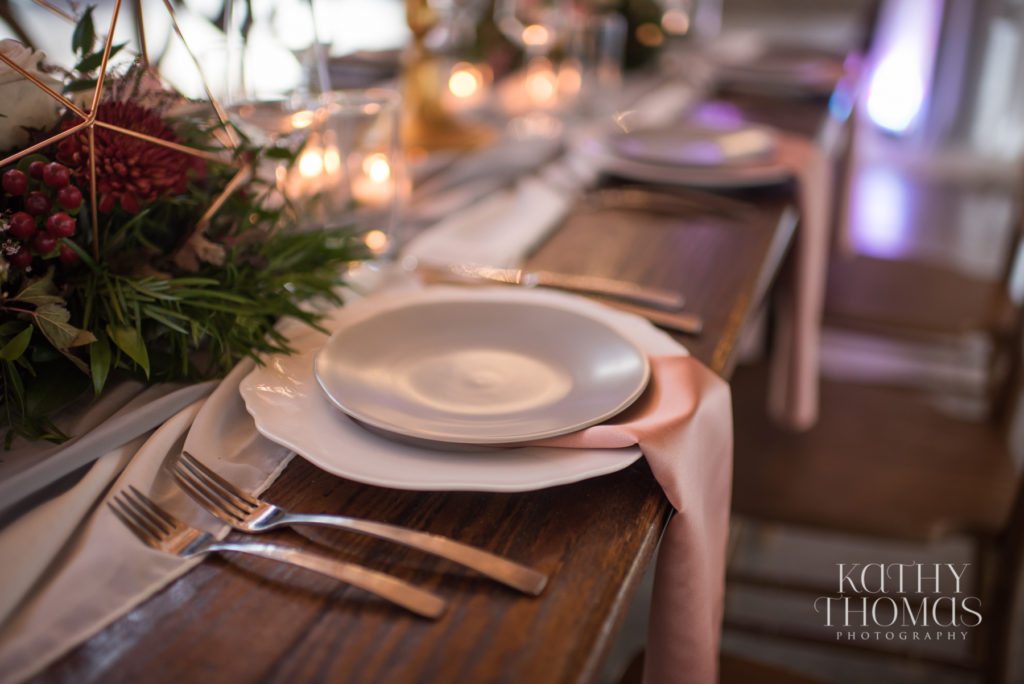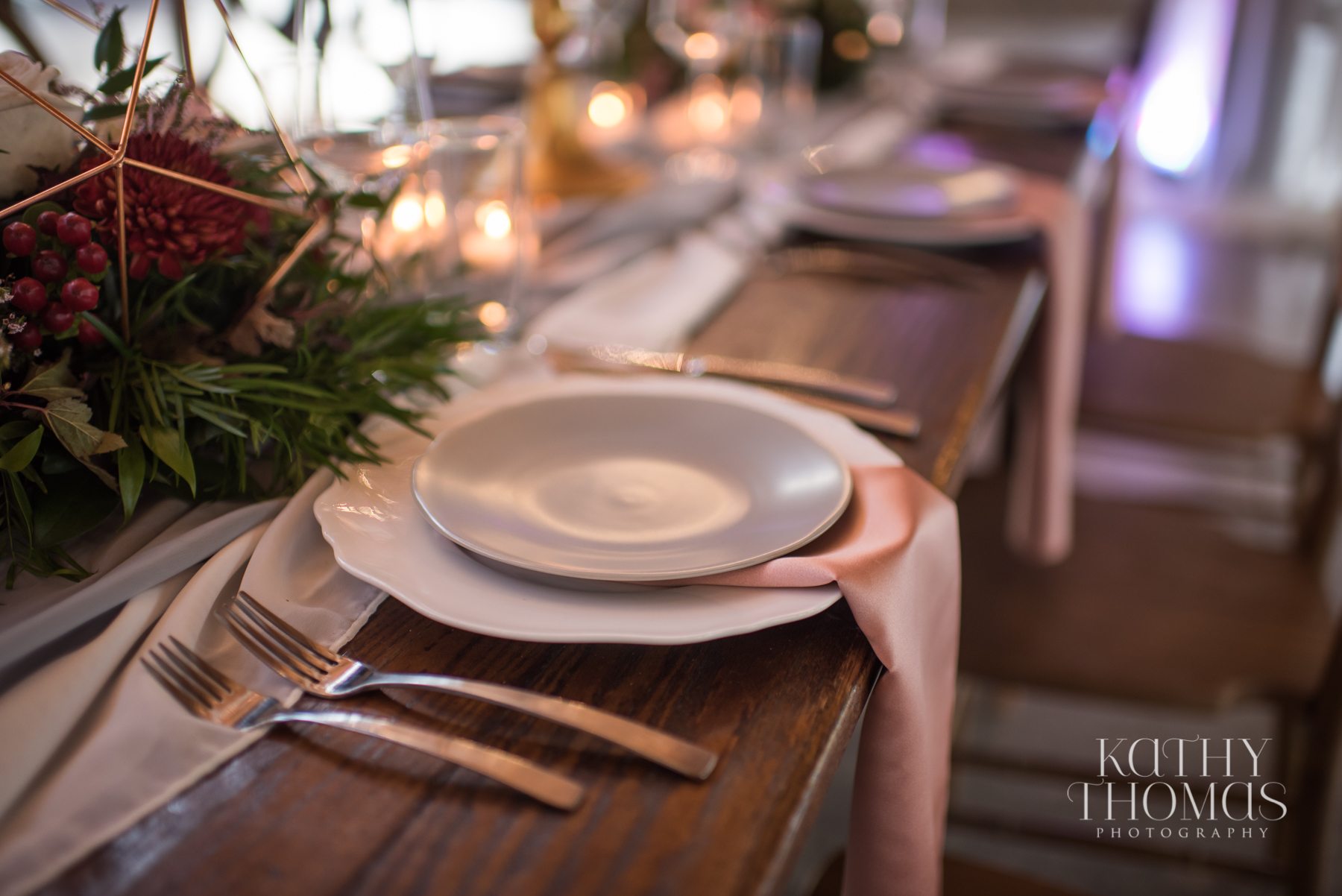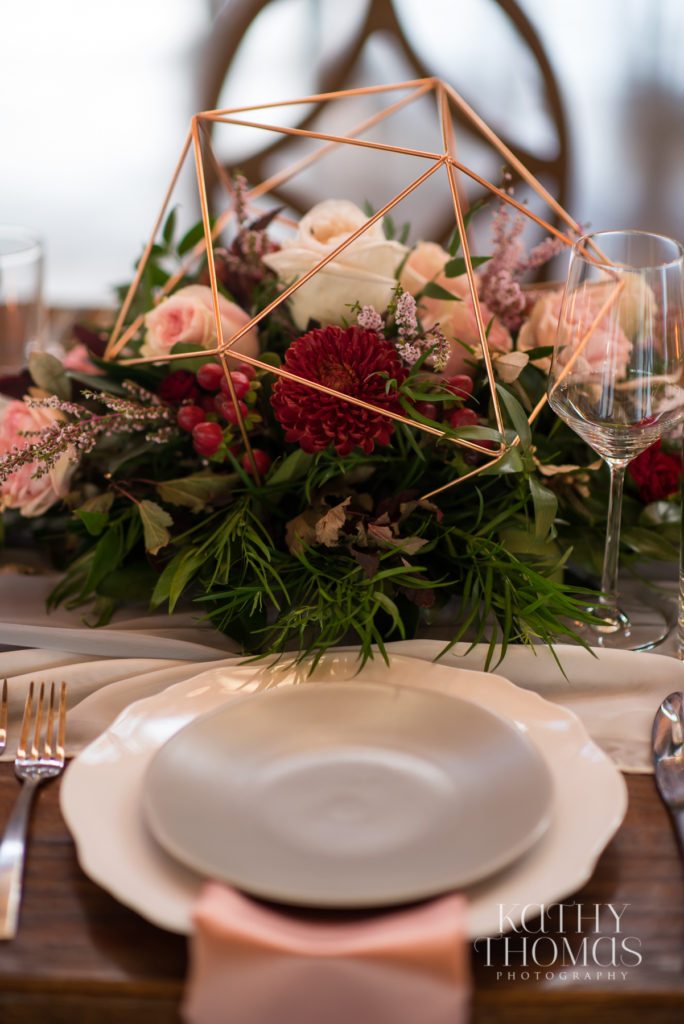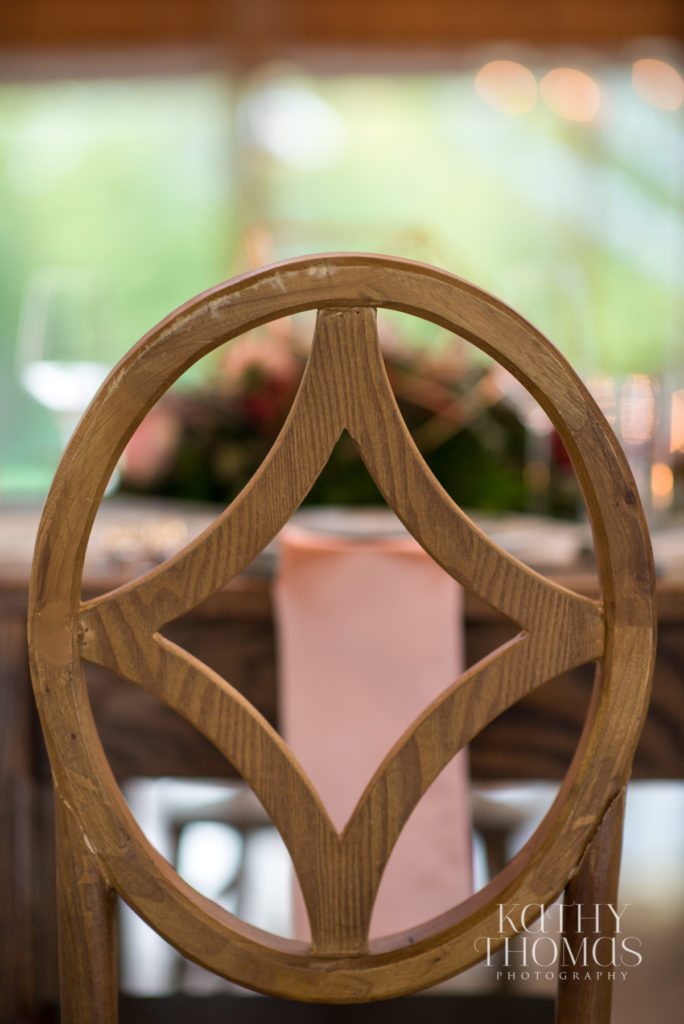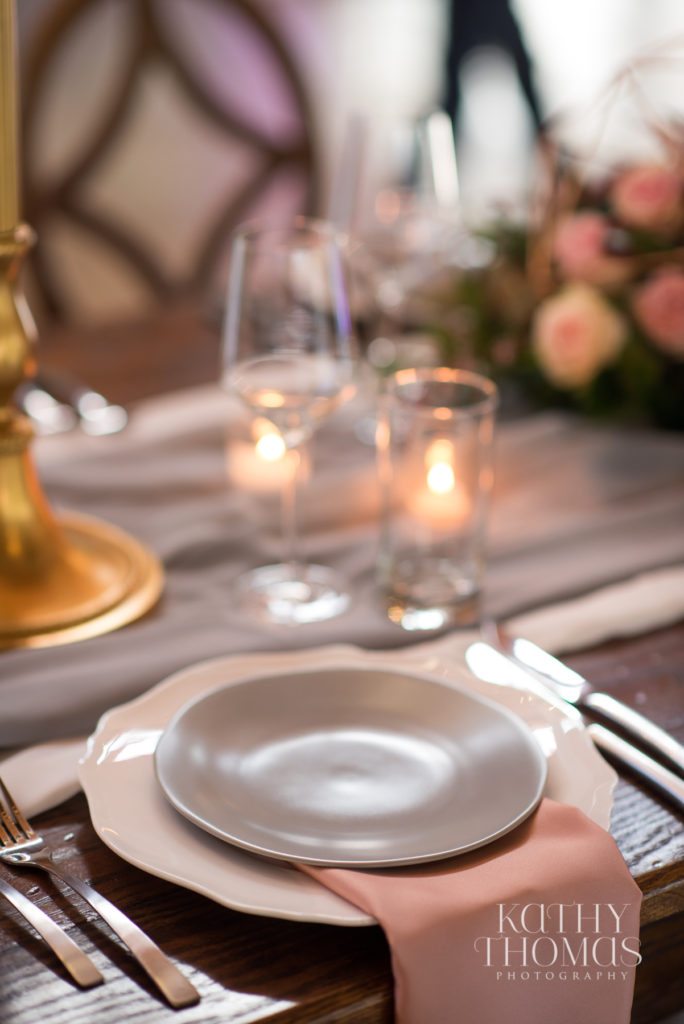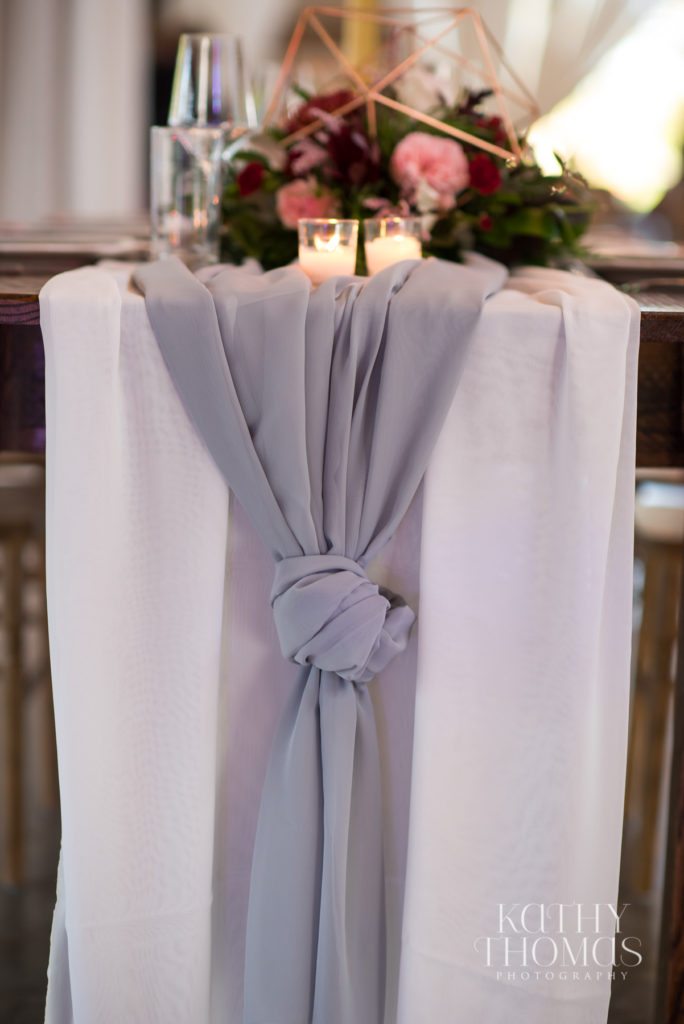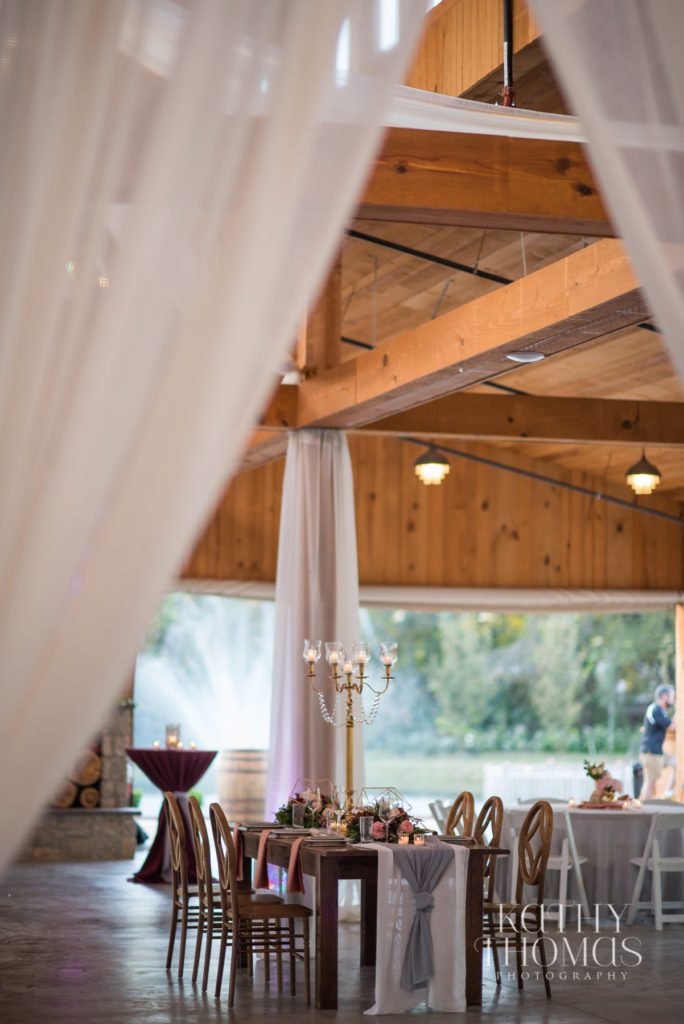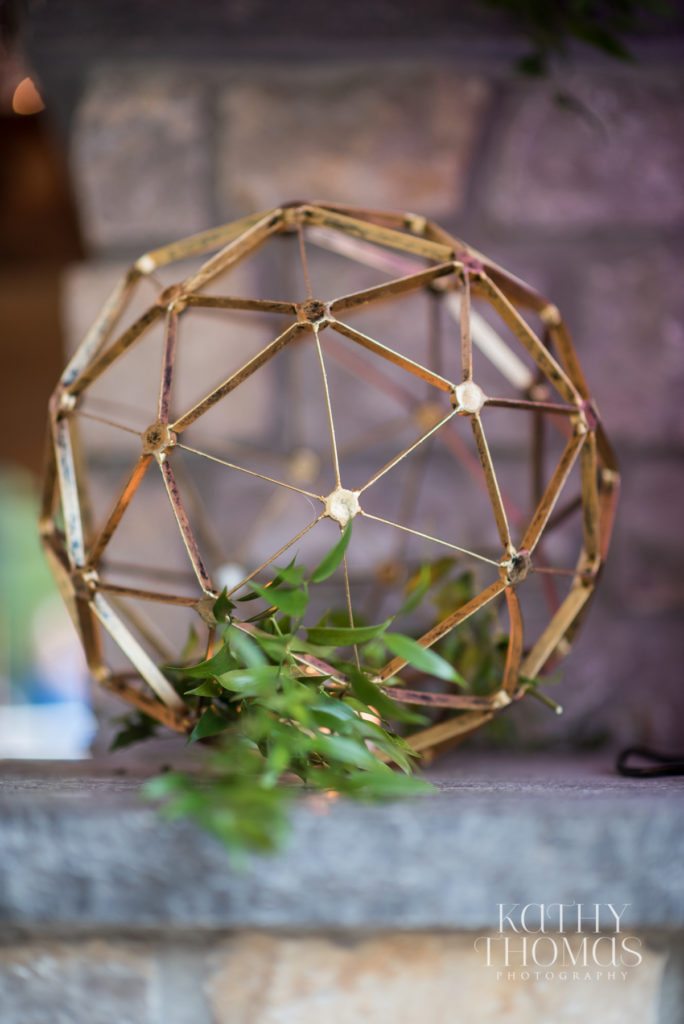 TAGS | Austin Flatware, Chiffon Runners, Darcy Bone China Collection, Dove Grey Chiffon Runner, Farm Table, Gold Metal Intersect Cube, Gold Metal Sphere, Harlin Dining Chairs, Kathy Thomas Photography, Mercer White Leather Couch, Nashville Event Rentals, Nickel Grey Bench, Oxblood Red Linen, Pure Glassware, Satin Rose Linen, Southern Events Party Rental, Unique Nashville Event Rentals, Unique Wedding Rentals, earthen china, southern wedding style
FEATURED RENTALS | White Leather Mercer Couches, Farm Tables, Harlin Dining Chairs, Chiffon Runners, Oxblood Red Linen, Nickel Grey Bench, Gold Metal Spheres, Dove Grey Chiffon Runners, Earthen China, Darcy Bone China Chargers, Austin Gold Flatware, Satin Rose Linen, Pure Glassware, Gold Metal Intersect Cubes,
---
9

Nov

Southern Events Products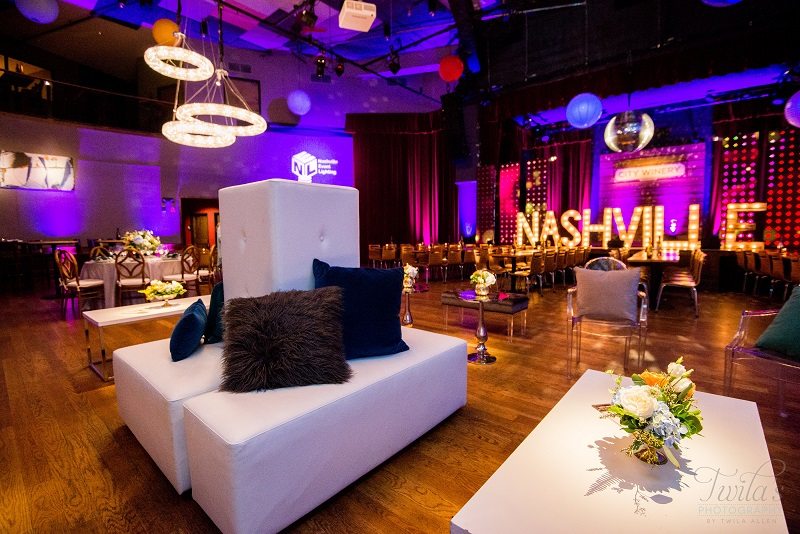 Our most recent corporate event transformed Nashville City Winery's concert and event space into a sleek and sophisticated space for networking over cocktails and dinner. The open house utilized a variety of our comfortable seating options, including the Rhapsody in Blue Side Chairs, our Nickel Grey Bench with acrylic legs, and Ghost Arm Chairs with plush pillows for a stylish lounge area. Seating was accented by our white and chrome Mykonos Coffee Table and chrome Cece Silver Side Tables, keeping the style sleek and sophisticated.
Our new White Leather Mercer Tower with L-Shaped Benches were highlighted and with good reason.  The "L" Tower is powered, meaning it can be used as a charging station for guests! Busy professionals, who come to corporate events with work still on their minds, love this feature. And giving guests an extra charge surely showcases Southern hospitality – who doesn't appreciate a central spot to charge their phone?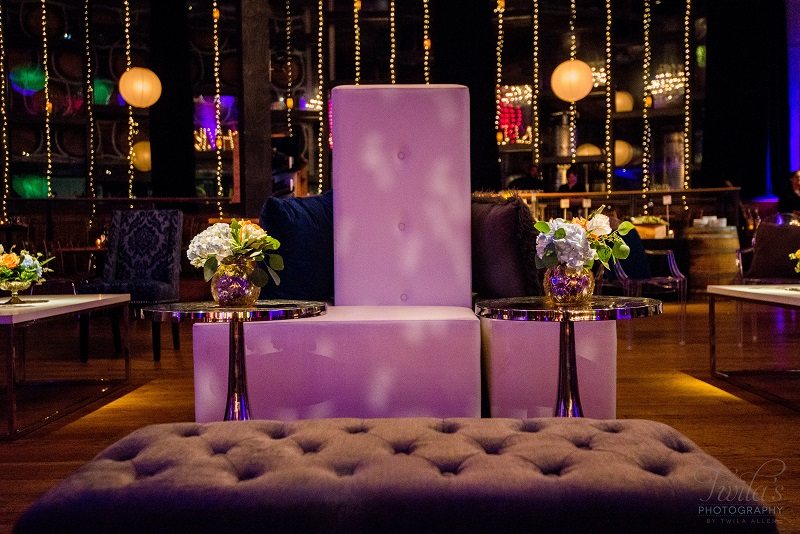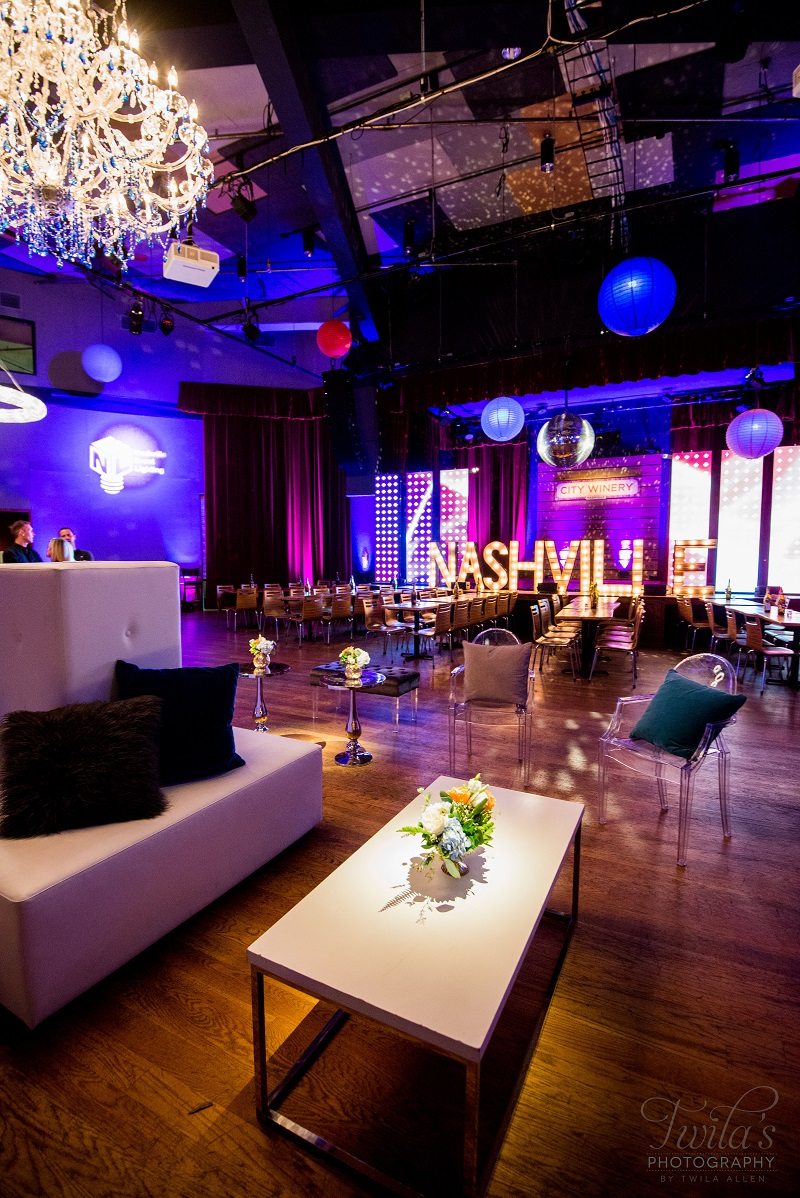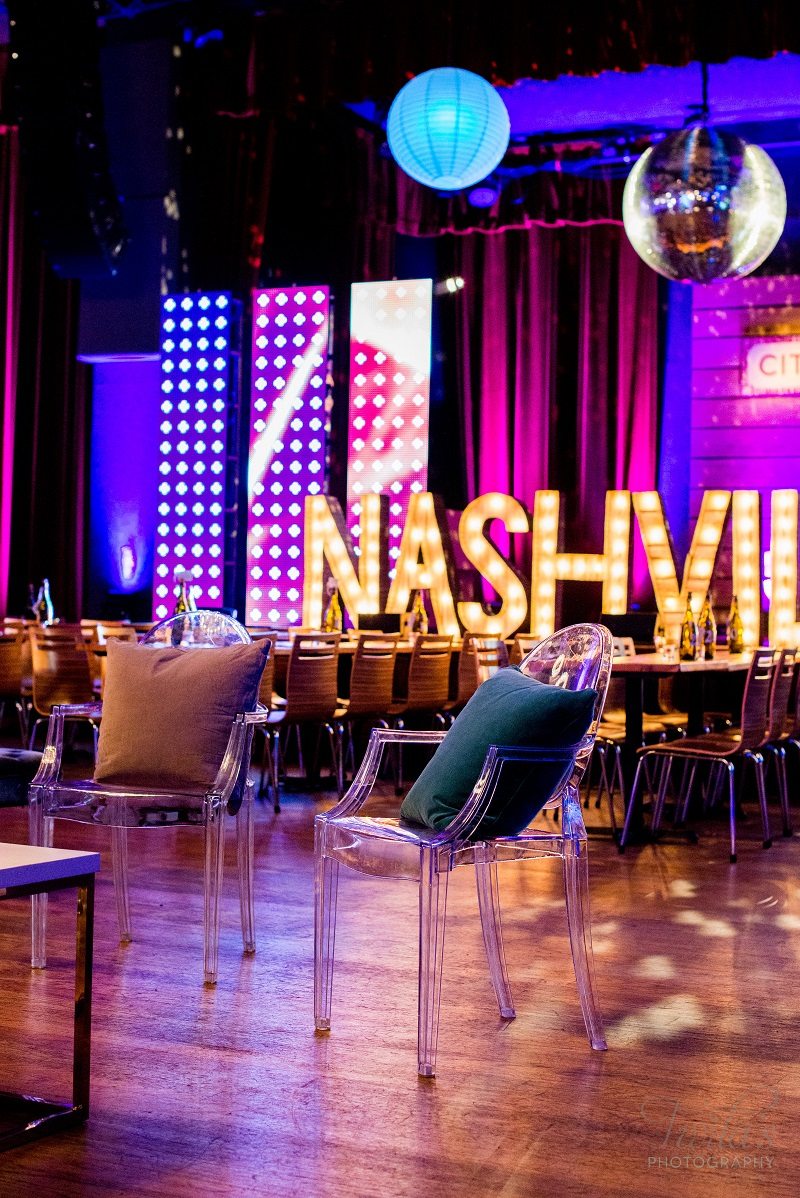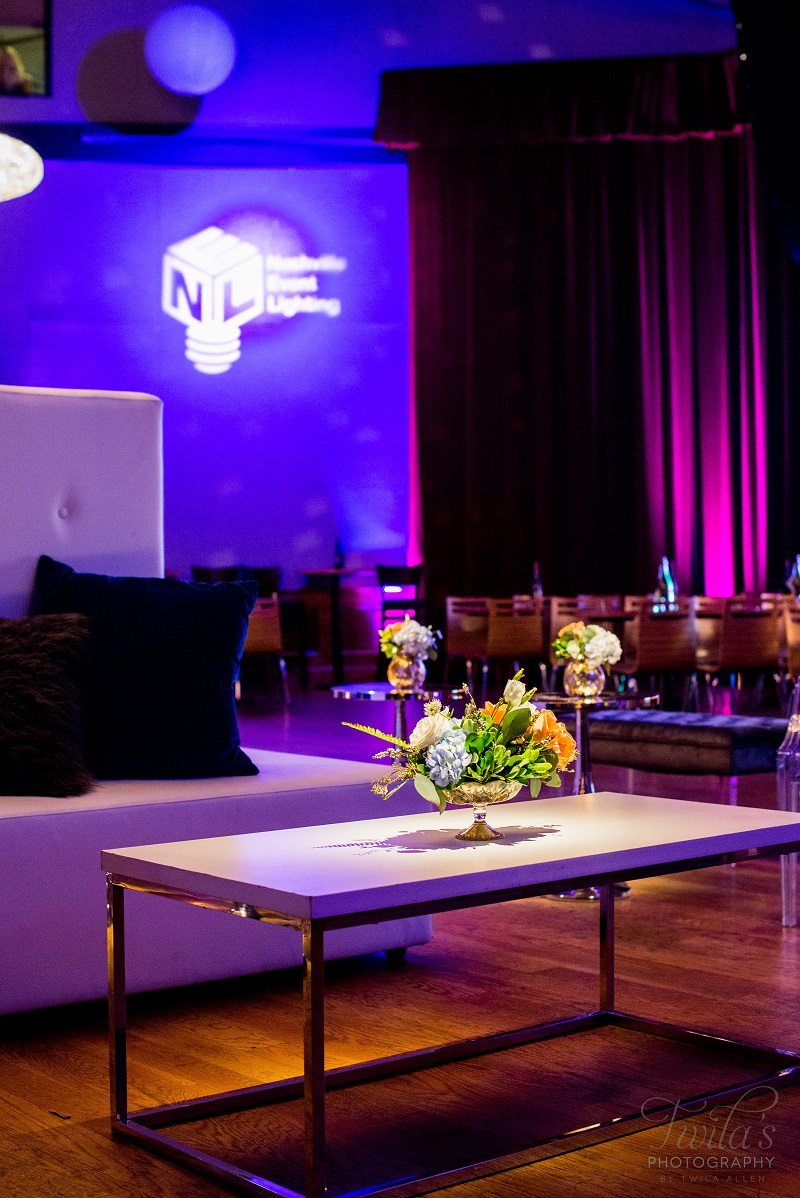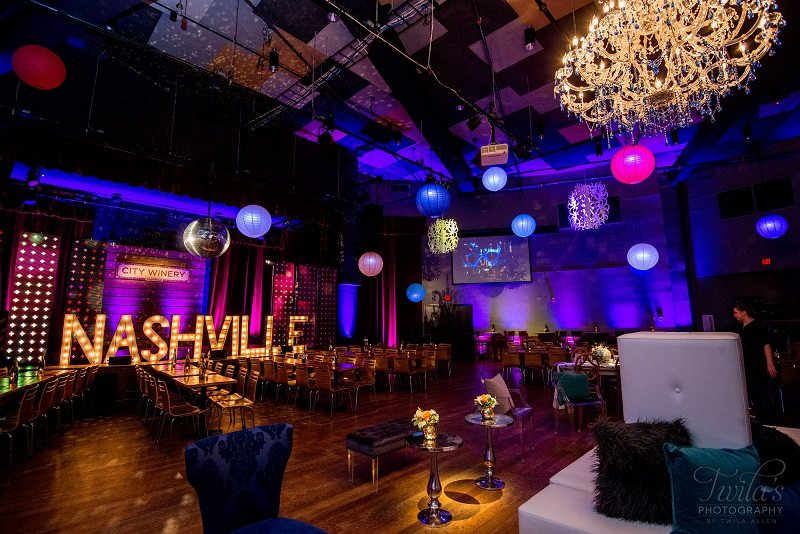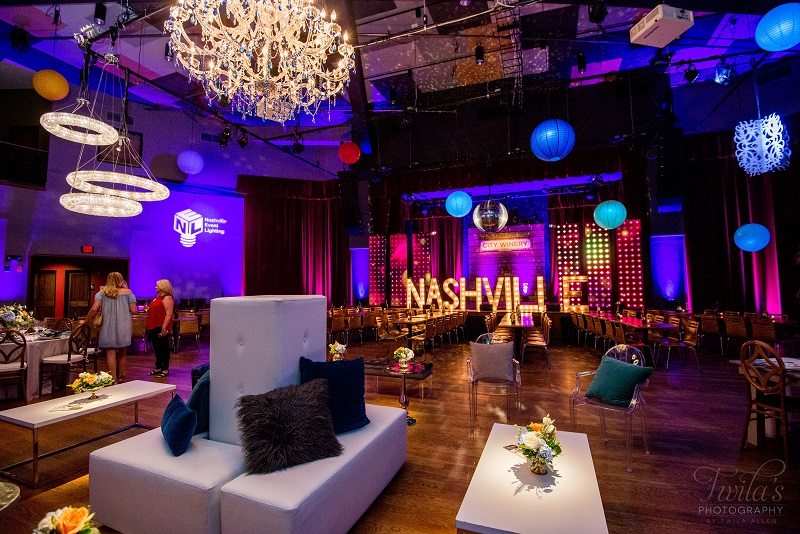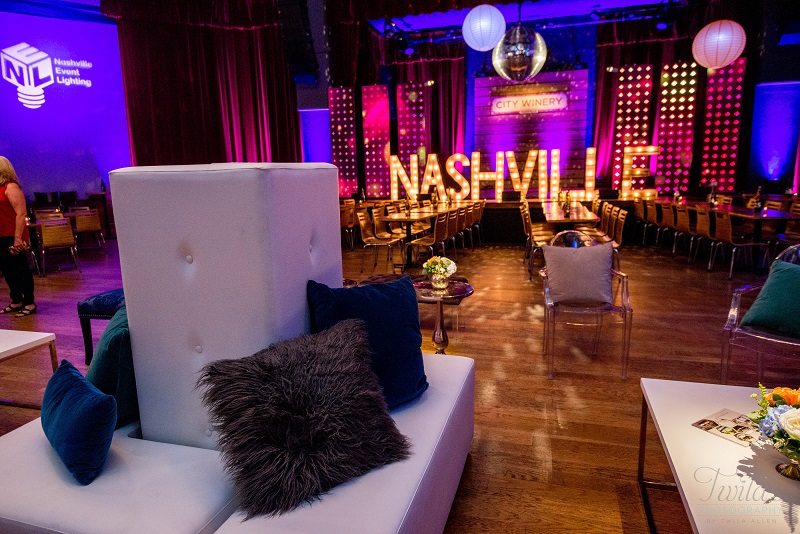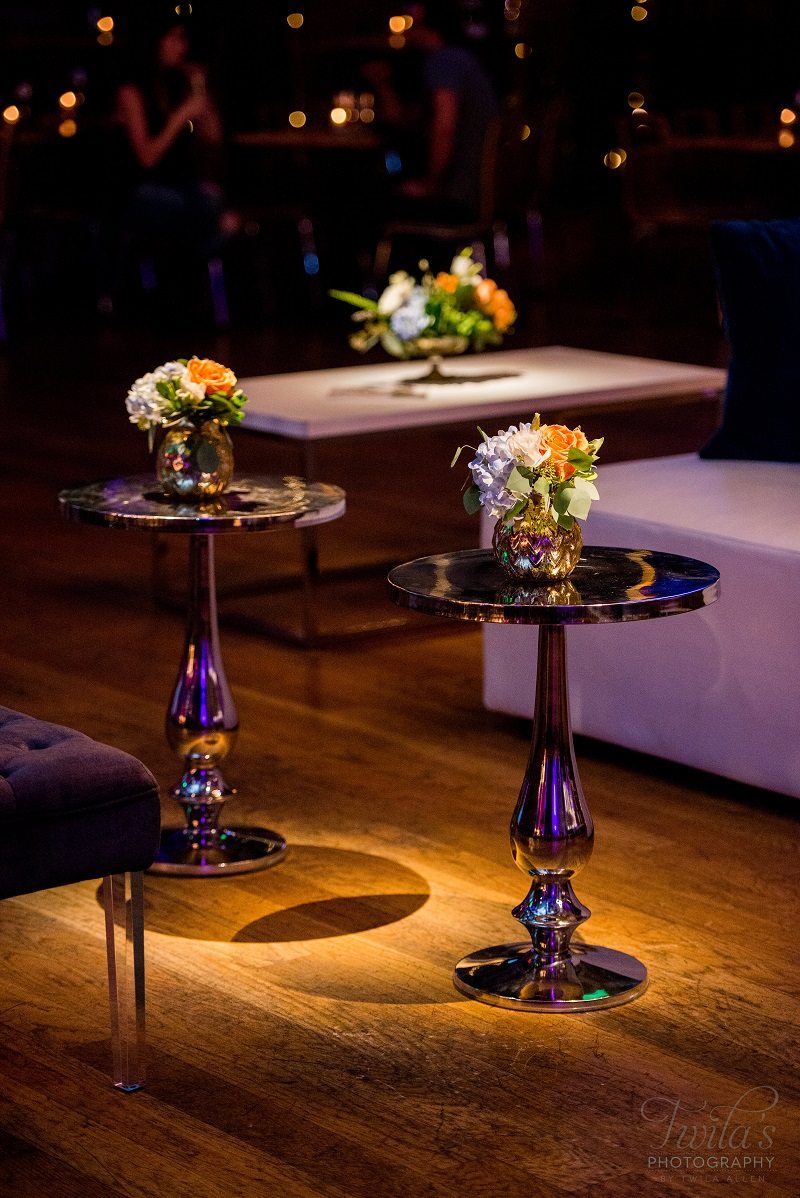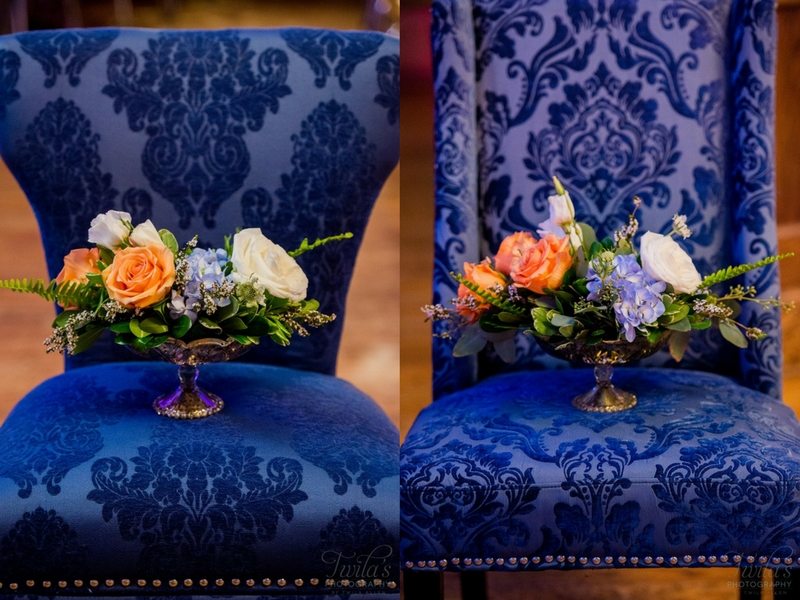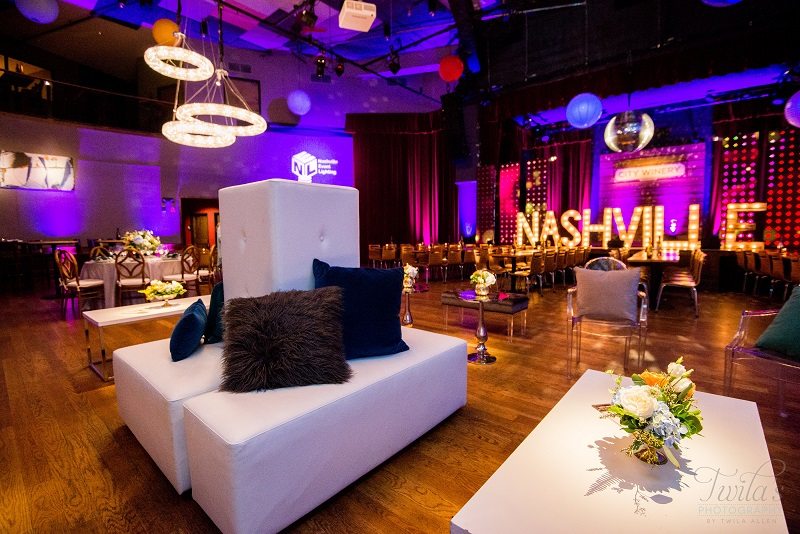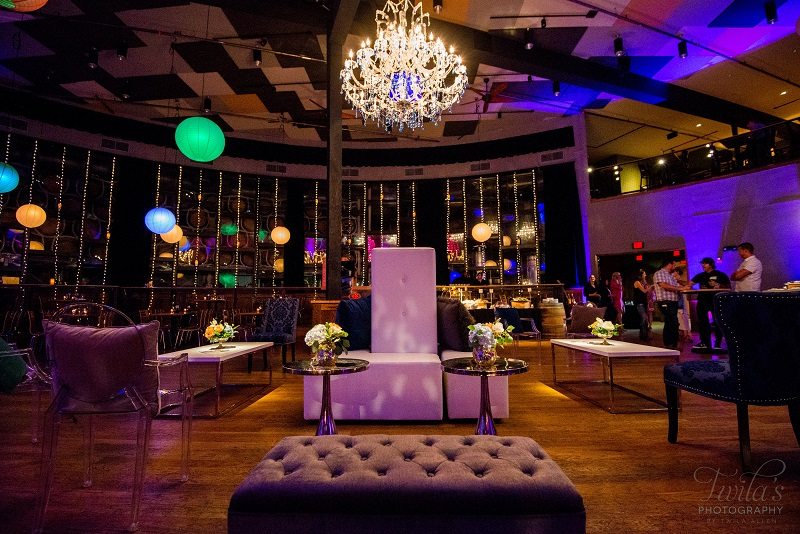 City Winery has tables and chairs of its own so we create a few inspiration tables for guests These paired the ever-popular Grayson Farm Tables with Chiffon Runners and the new Harlin Dining Chairs for a sleek and Southern design. Gold Austin Flatware was placed next to Glass Chargers with Gold Rim, along with our Darcy White China dinner plates and our new Gold Accent China Plates in Coronado and Laguna designs.
Shout out to Nashville Event Lighting for heading up the event and their stunning lighting design – it really made the space shine!  And thanks to Twila's Photography for the photos.  Such a wonderful event – we can't wait for all the events City Winery will hold!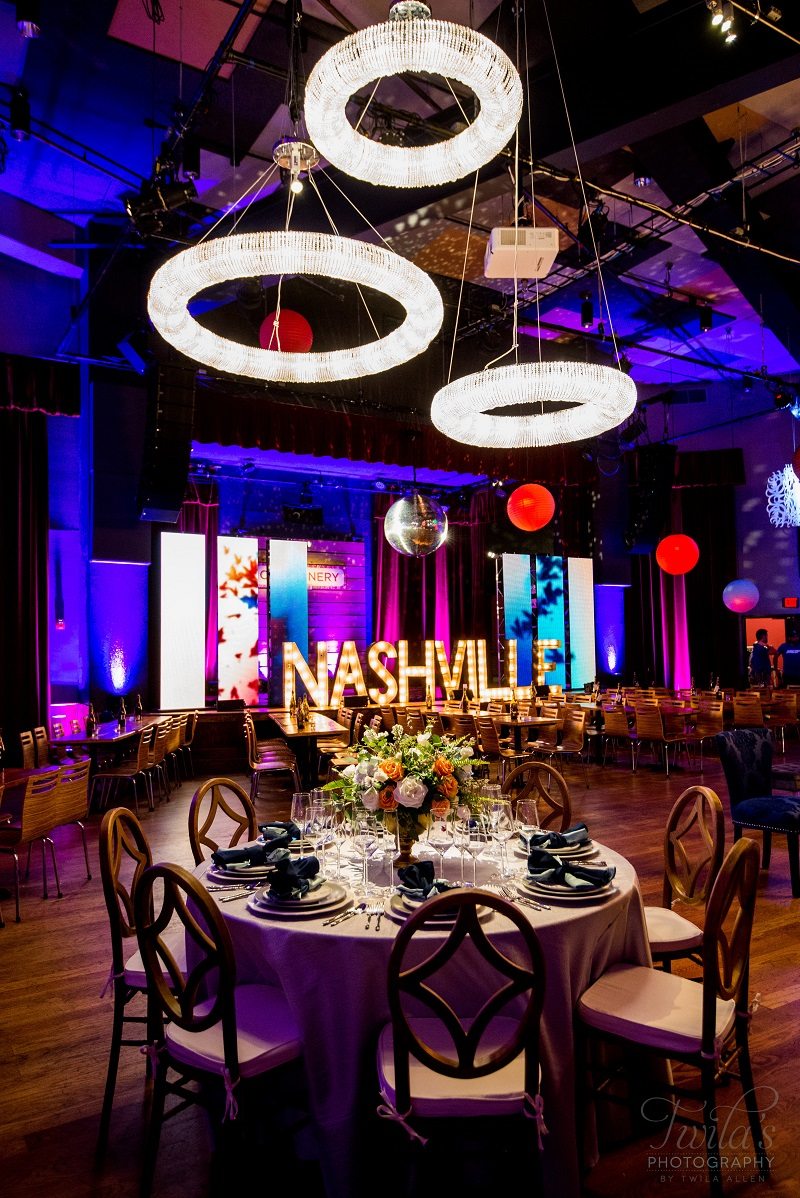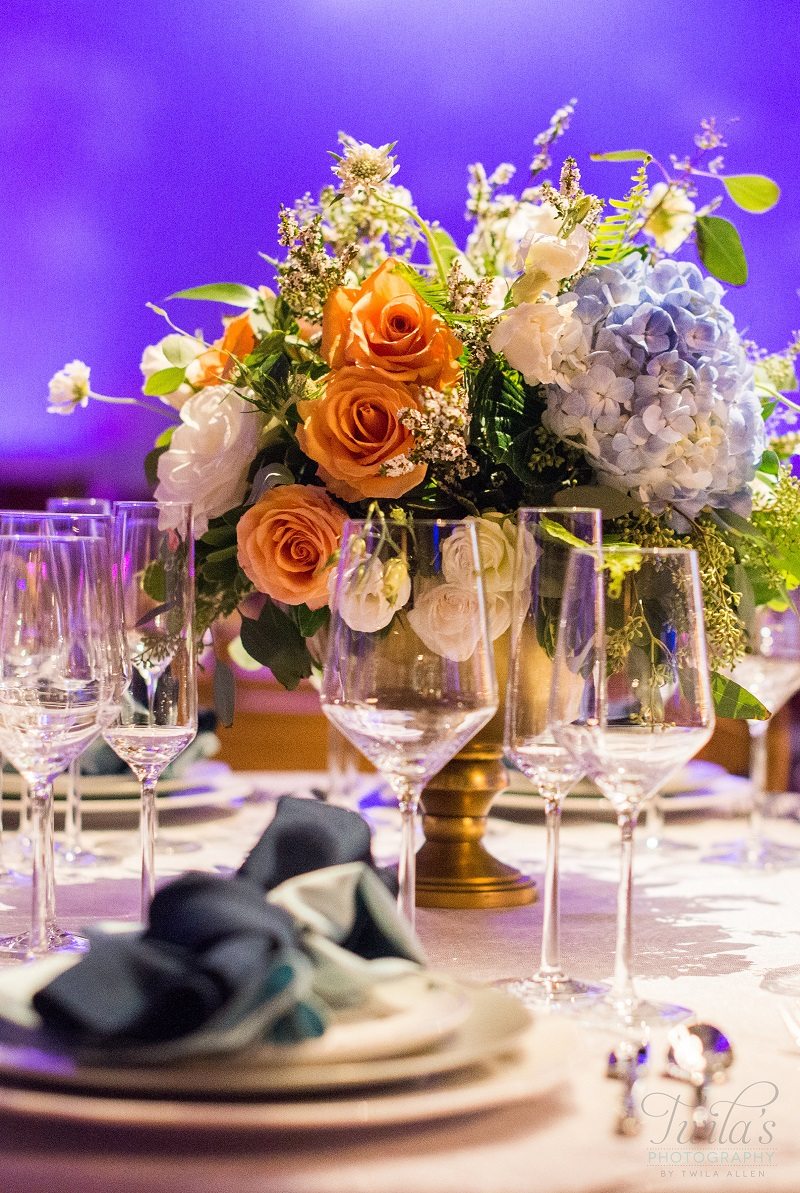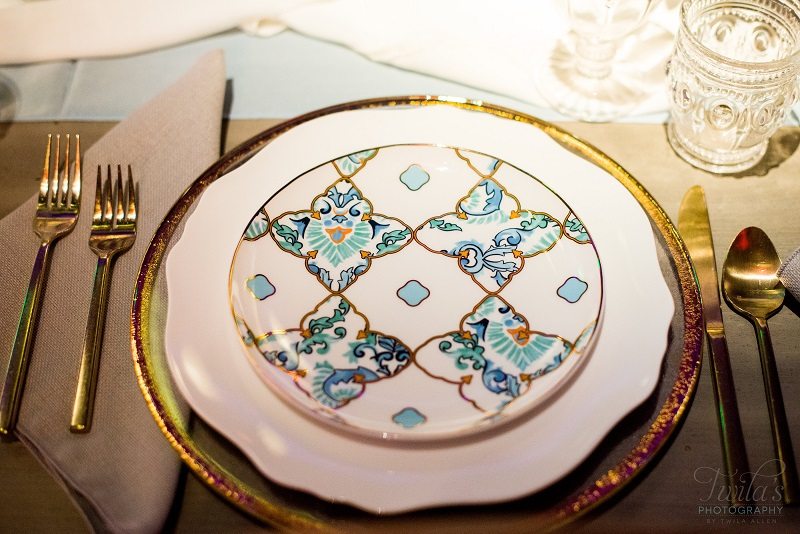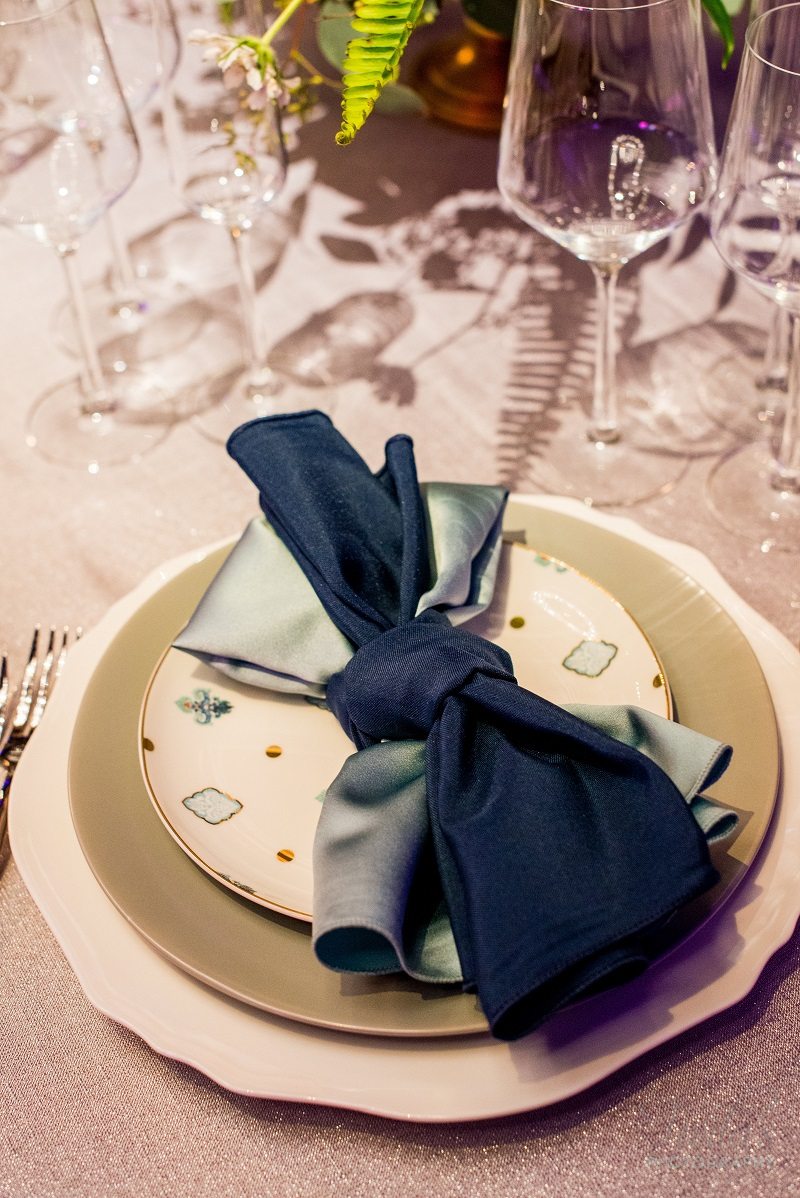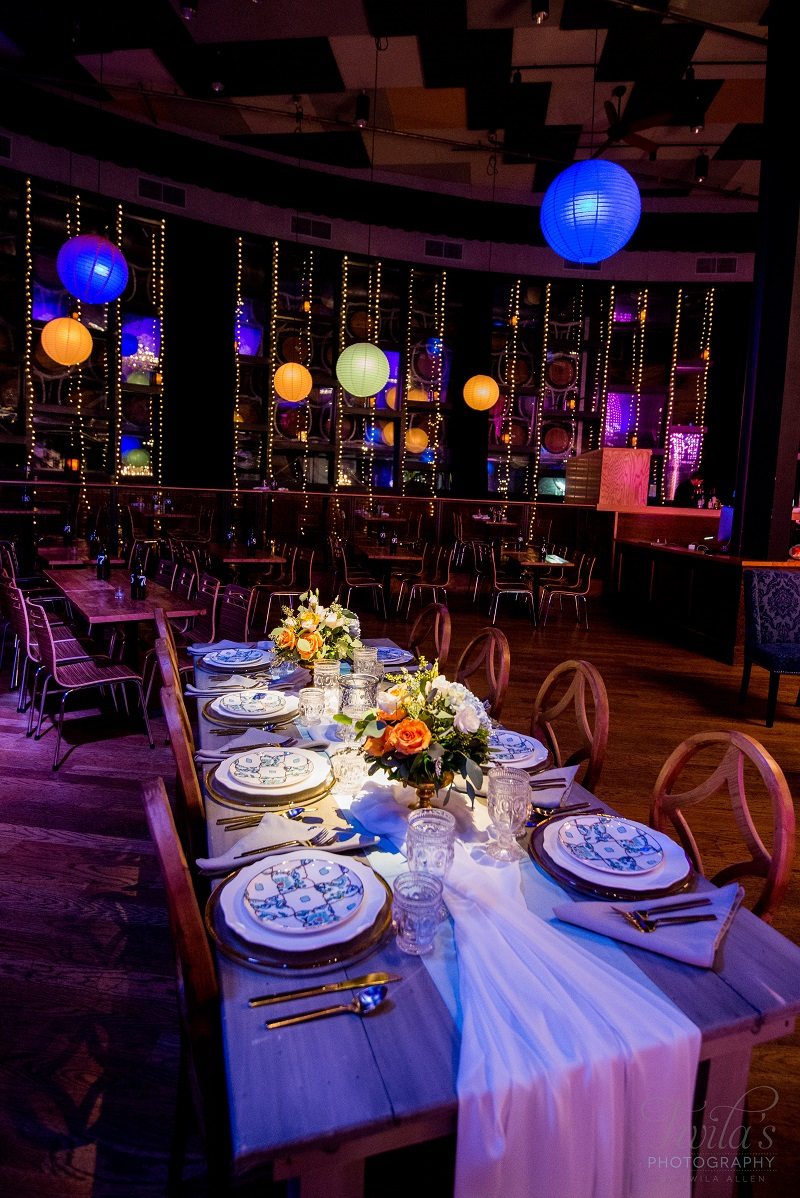 TAGS | Austin Flatware, Chiffon Runners, Darcy White China, Ghost Arm Chairs, Glass Chargers with Gold Rim, Gold Accent China Plate Coronado, Gold Accent China Plate Laguna, Grayson Farm Tables, Harlin Dining Chairs, Nickel Grey Bench, Rhapsody in Blue Side Chairs, White Leather Mercer L-Shaped Benches, White Leather Mercer Tower, city winery, corporate event rentals, event rentals in franklin tn, event rentals in nashville, southern event rentals, southern events online
FEATURED RENTALS | Rhapsody in Blue Side Chairs Nickel Grey Bench Ghost Arm Chairs White Leather Mercer Tower White Leather Mercer L-Shaped Benches Grayson Farm Tables Chiffon Runners Harlin Dining Chairs Austin Flatware Glass Chargers with Gold Rim Darcy White China Gold Accent China Plate Coronado Gold Accent China Plate Laguna
---