8

Jul

On Trend, Southern Events Products, Trends and Inspiration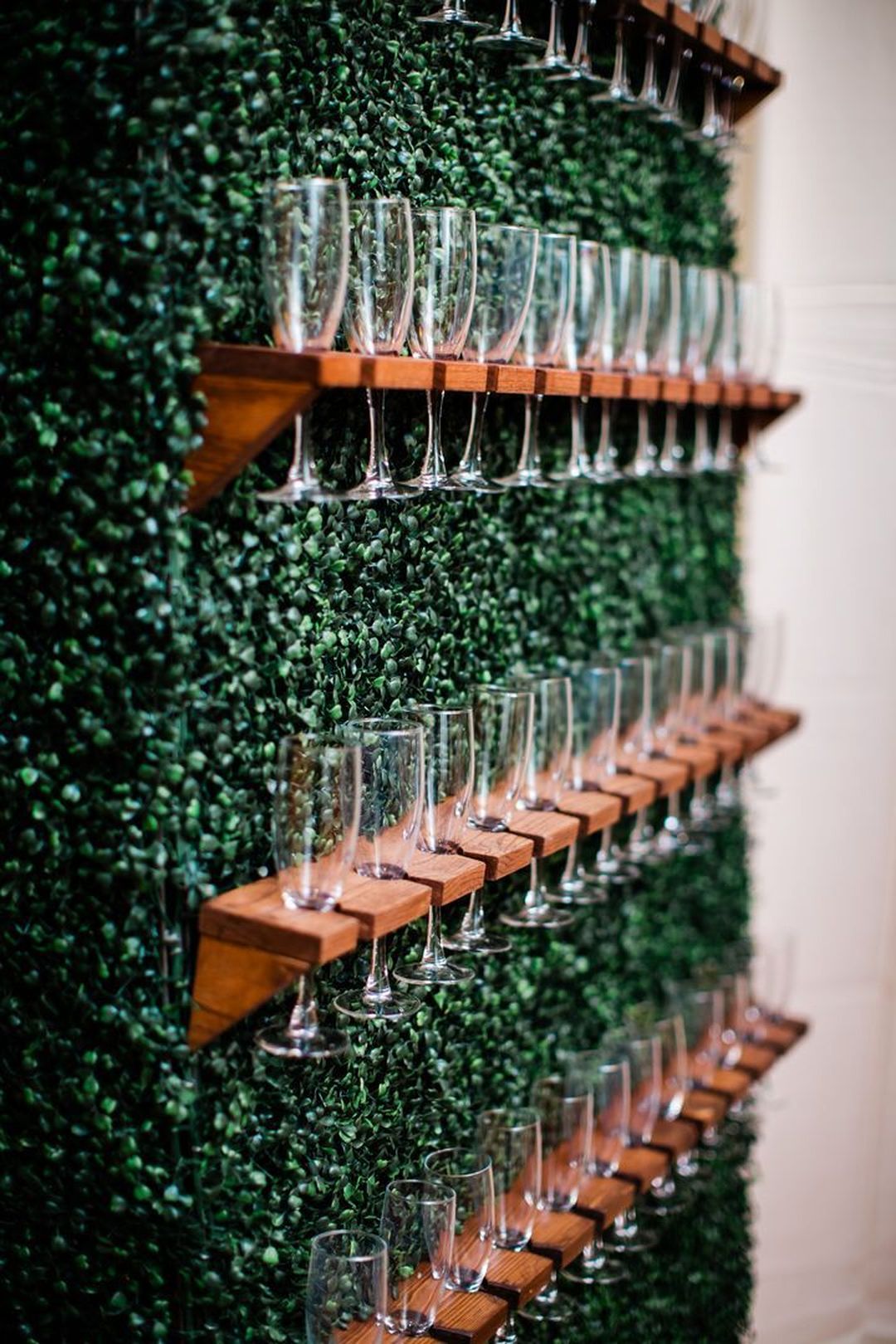 At any event, interactive elements are a must-have! It will help get guests out of their seats and socializing. Plus it will make your event more visually appealing since it doubles as a decoration. Take a look at some of our favorite rentals that can be used to create interactive party displays, from delicious donut walls to fun bubbly bars and classy carts!
Market Cart
A two-wheel cart with an awning, this charming display prop is so versatile! It can be used to display a small food selection or function as a drink station. In our personal opinion, it would make for a darling grazing station, packed with cold cuts and cheese on our vintage-inspired silver trays. You're welcome to decorate our Market Cart to your heart's desire, with fresh flowers, banners, or balloons!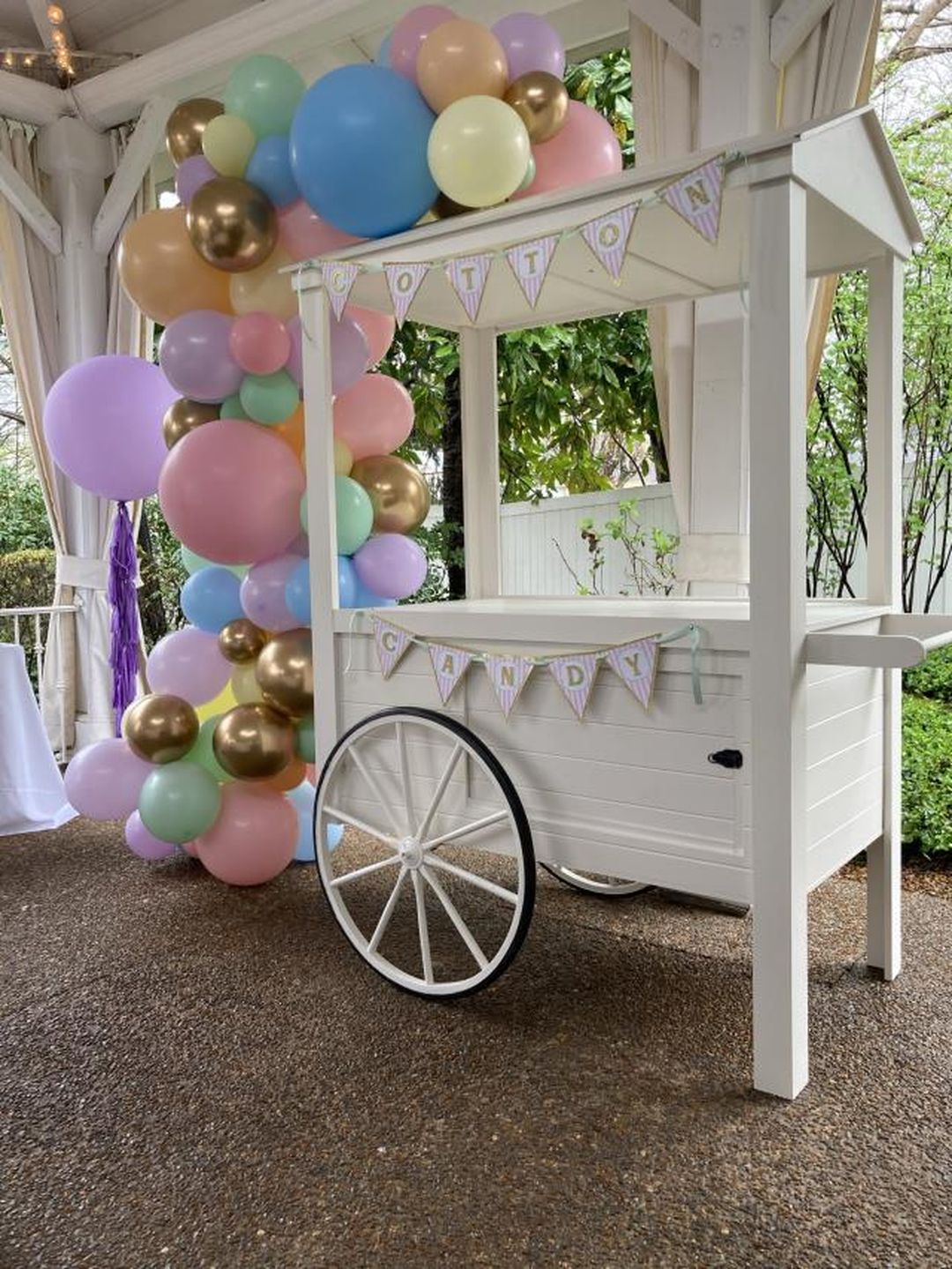 Shelving
Despite its simple appearance, our Avenue Barback Shelf is a staple at events that feature self-serve drink stations. It's a luxe gold metallic color and features brown wood veneer shelves. You can easily recreate this luxe bubbly bar when you rent a variety of our gorgeous modern glassware! Our current favorites include Cybil and Pure Glassware.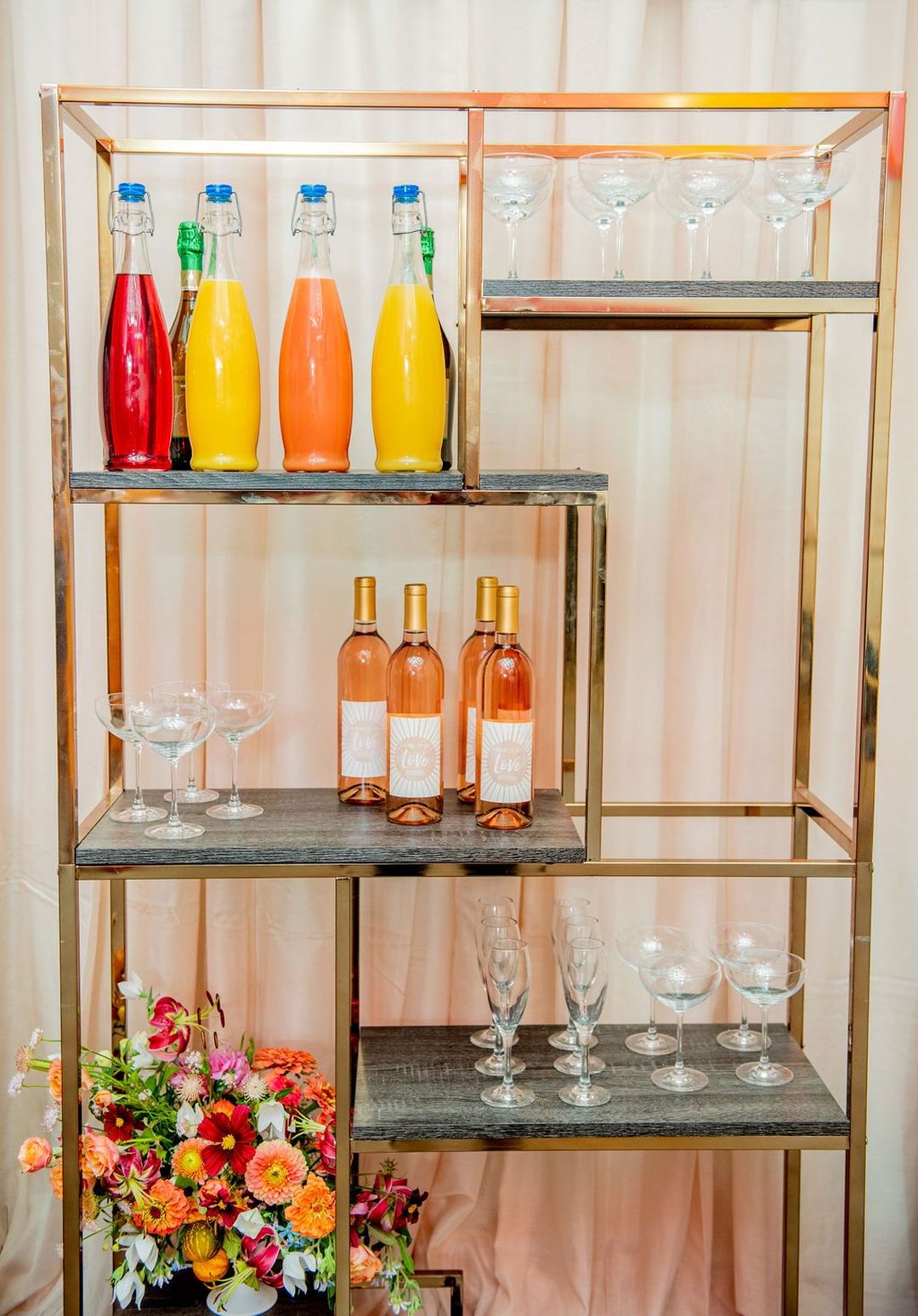 Photo by Twila's Photography
Bar Cart
Bring wine, champagne, or a drink of your choice straight to guests when you rent our Gold Bar Cart! This rental has under-shelf wine glass storage for 12 glasses, and 4 wine-bottle rings for storage. And don't worry, it features two locking wheels so your liquor won't roll away. Alternatively, plate up small appetizers or cake!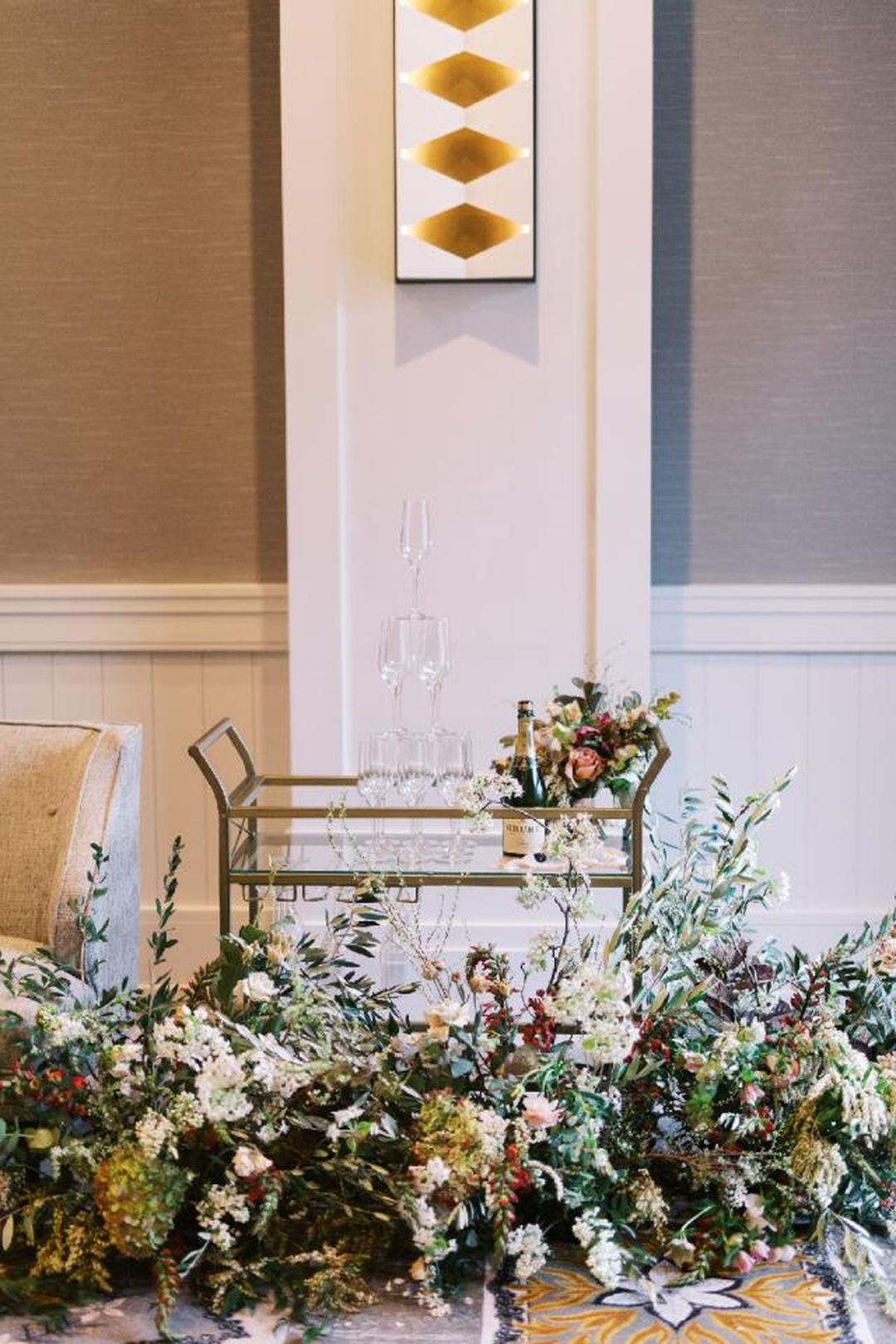 Ticket Booth
Although most events now offer tickets online, a classic booth is a fun way to welcome guests to your event! Our sturdy booth features a solid wood top and is a solid white color that will work any color palette. It also features a decal sign area so that you can easily personalize it to compliment the theme of your event.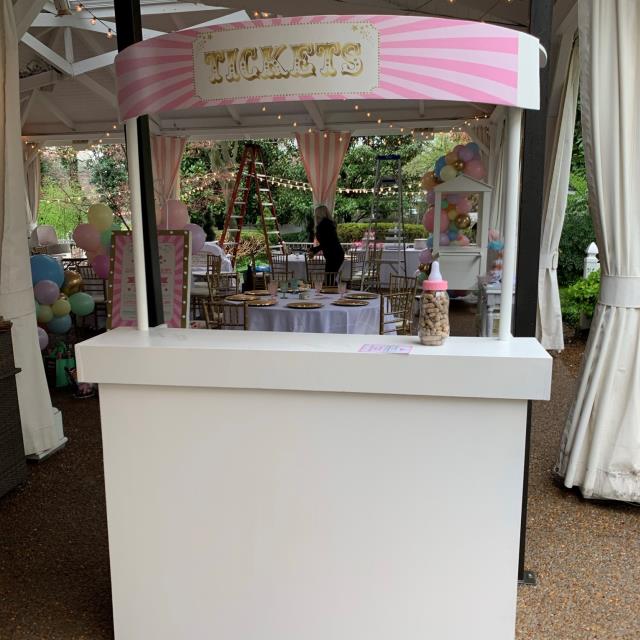 Donut Wall
Donut walls are far from a past fad. In fact, we're predicting that these delicious displays will stick around for a while – because who doesn't love a donut? Our wall is freestanding, features a beautiful dark stain, and has 48 pegs, which can hold 2-3 donuts each. The only downside is that it doesn't come with the donuts!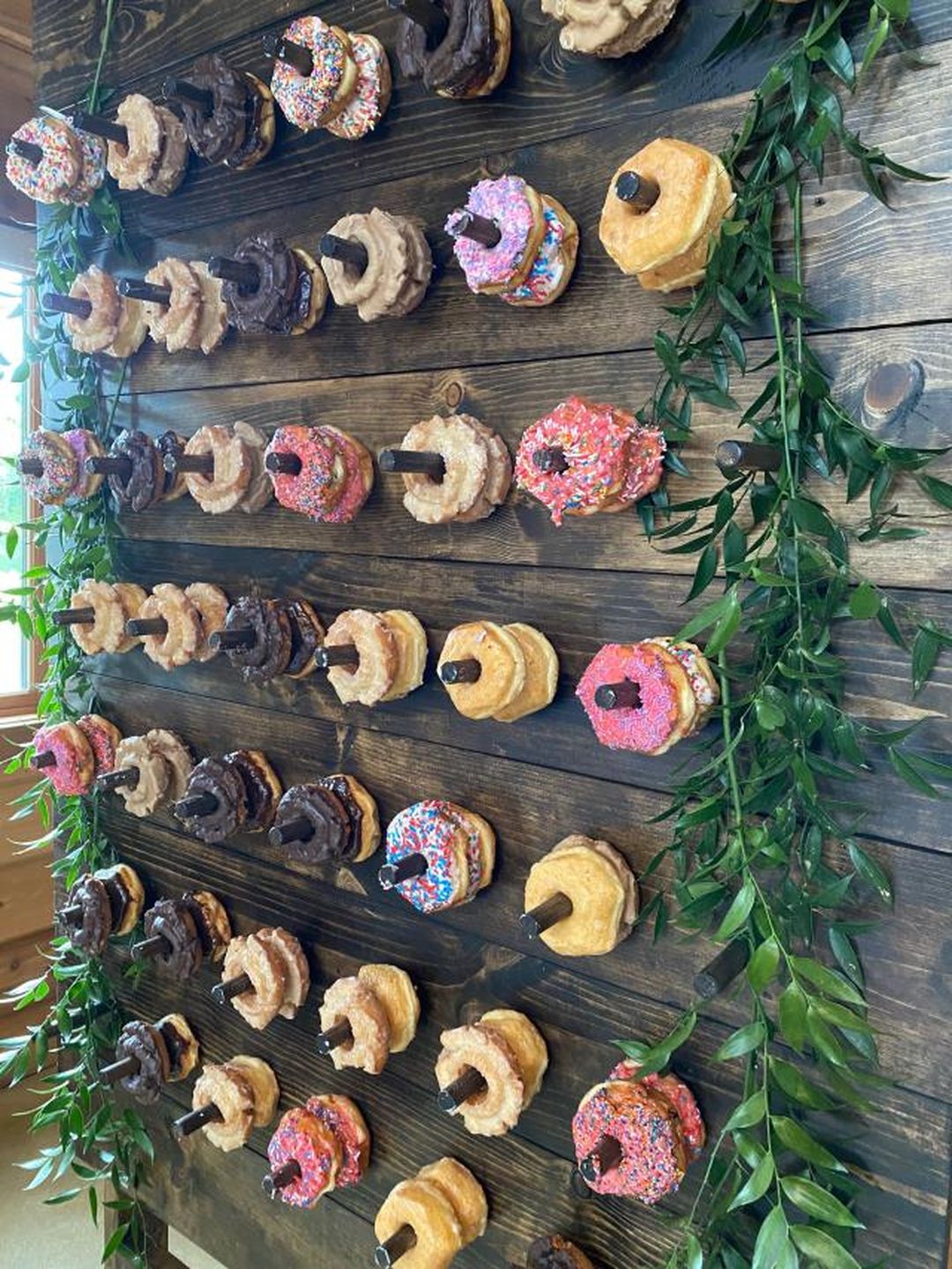 Boxwood Champagne Wall
A classic rental, our Boxwood Champagne Wall is a memorable way to welcome guests to your event. The lush green backdrop can be paired with a gold, white or ivory base. Meanwhile, the champagne shelves are available in Fruitwood or White. Our boxwood walls are also easy to customize, perfect for creating an Insta-worthy photo backdrop!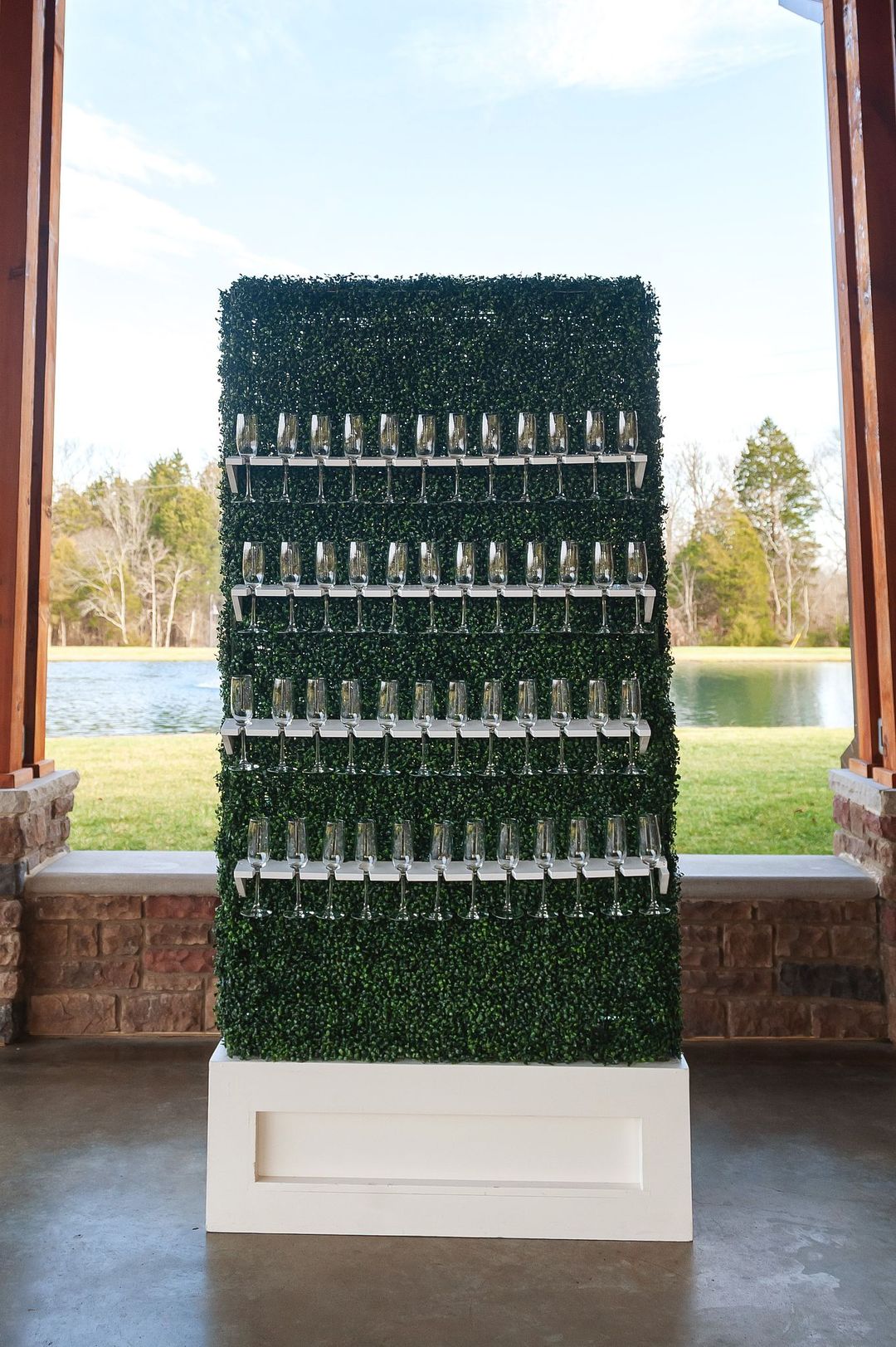 Photo by Megan Stark
Want to feature one of these trendy interactive party displays at your upcoming event? Contact our team today for help recreating one of these looks for your Tennessee wedding, social, or corporate event!
TAGS | Boxwood Wall, Champagne Wall, Interactive Drink Station, On Trend, bar cart, donut wall, event inspiration, interactive party display, shelving, ticket booth
FEATURED RENTALS | boxwood champagne wall, market cart, gold bar cart, donut wall, ticket booth, gold shelving,
---