3

Dec

On Trend, Southern Events Products, Trends and Inspiration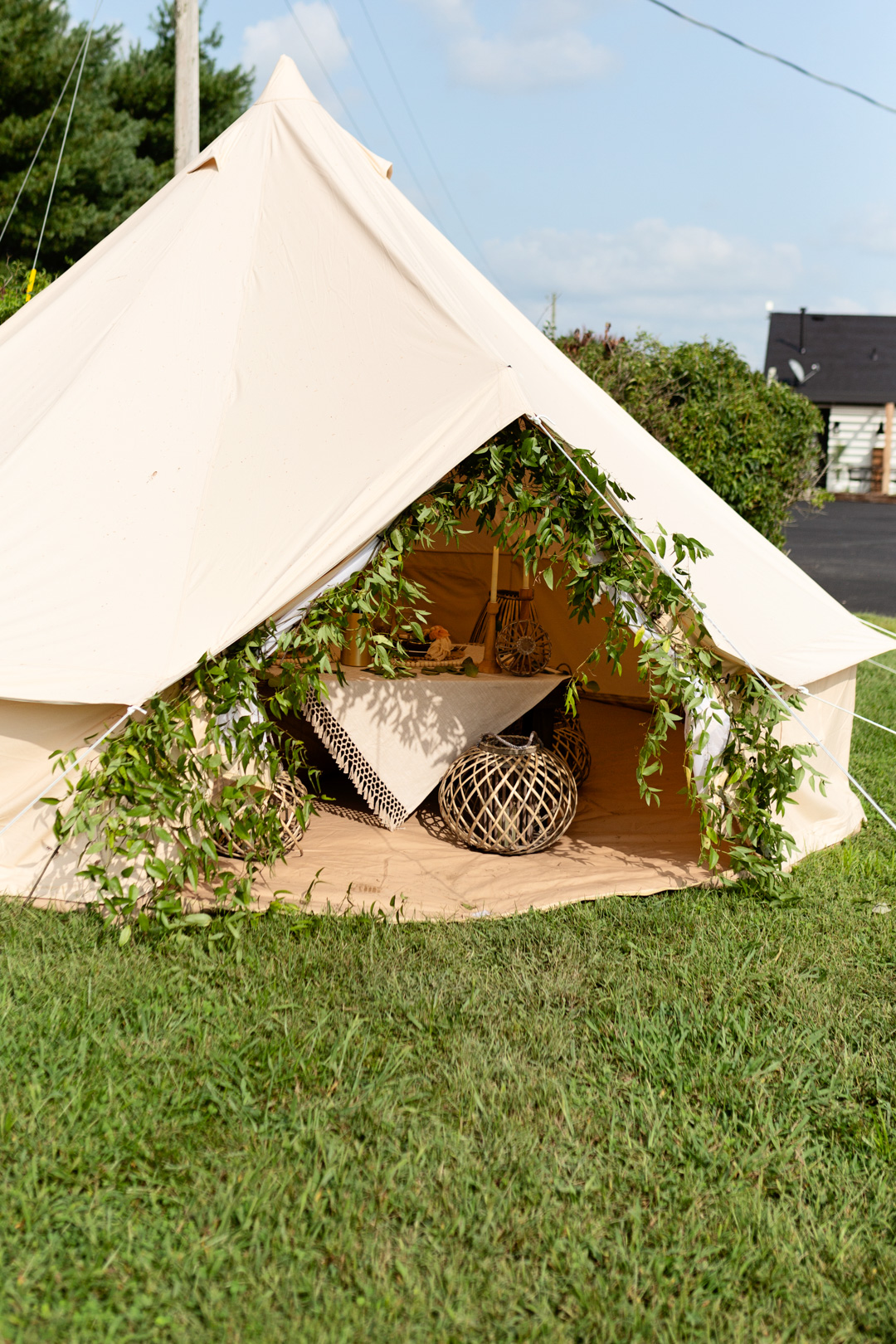 Our new bell tents are the perfect way to add a touch of southern boho charm to your next event in Nashville or Franklin, Tennessee! Now in-stock and available for rent, here are a few ways that you can style this fun rental, for weddings, birthday parties and beyond.
Intimate Children's Birthday Parties
Being on the smaller side, our bell tents are ideal for a darling outdoor children's birthday party! When paired with our kid-size furniture, you can create an intimate and exciting place for the kids to play or enjoy a snack. We love a wild or safari theme where our tent acts as a base camp, featuring our mini farm table and chocolate poufs. Or consider a tea party theme where your tent is a respite for tasty treats displayed on a serving ware and Heirloom China. If you need additional inspiration check out our previous blog on Kid's Party Themes.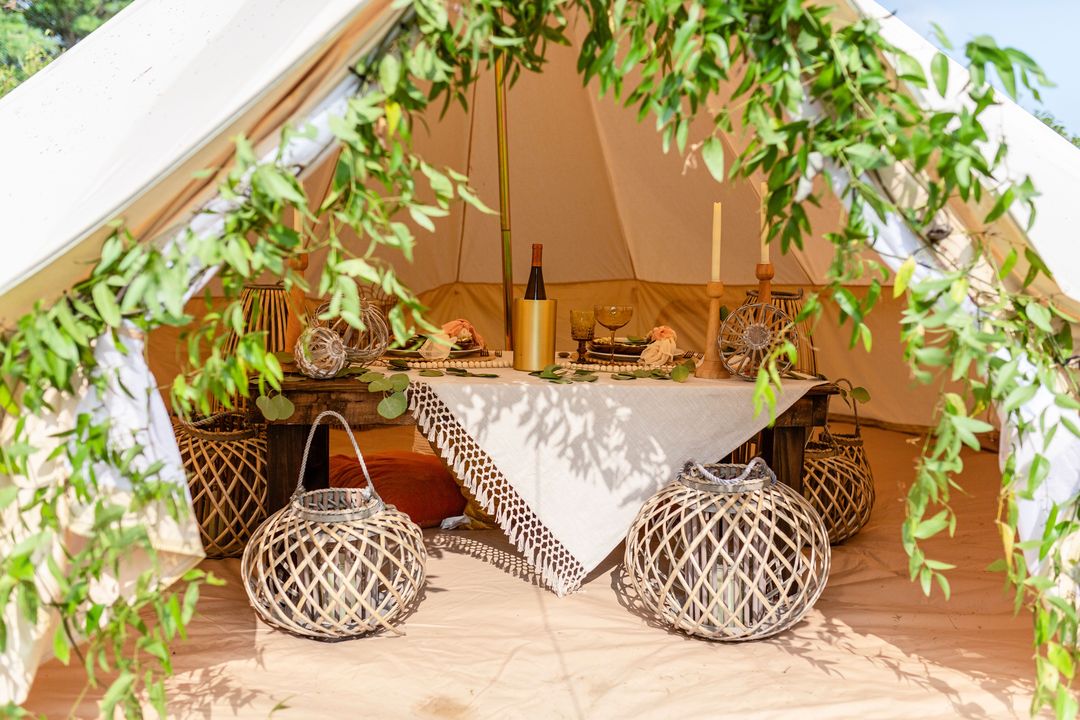 Boho Wedding Lounge
A bell tent is a fun addition to a vintage or boho-inspired lounge area, to create a cozy space for guests to relax at a wedding reception. Pair it with a set of our Gloria Velvet Arm Chairs, a brown barn wood coffee table, and a dark cowhide rug, for a bright western vibe. Or opt for a more luxe look, when you feature a plush tufted loveseat or sofa and metallic accent tables. Like our warm Bennett Leather Sofa and Conga Gold Side Tables. Our bell tent is a neutral color, which makes it easy to decorate and style to suit your personal taste!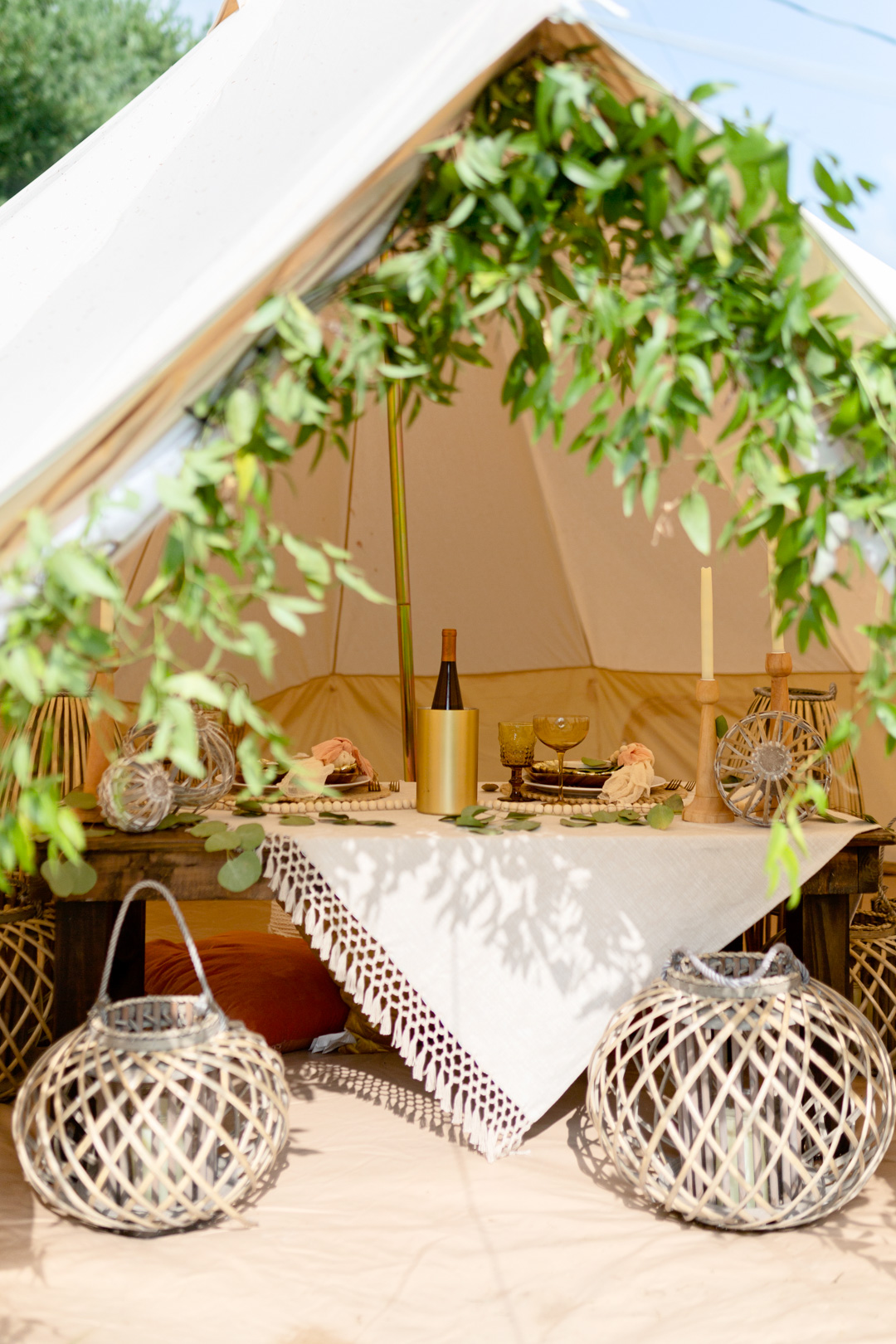 Photos by Smith Studios Photography
Want to feature one of our stylish bell tents at your next event? Contact our team today to secure your party rentals, or for more design inspo and ideas!
TAGS | Bohemian Vintage Wedding Decor, Small Tent, Small Tents, Southern Boho Chic, bell tents, boho chic wedding design, new in stock
FEATURED RENTALS | bell tent, mini farm table, chocolate poufs, heirloom china, gloria velvet arm chairs, barn wood coffee table, cowhide rug, Bennett leather sofa, conga gold side tables,
---
12

Sep

Nashville Wedding Vendors, Southern Events News, Southern Events Products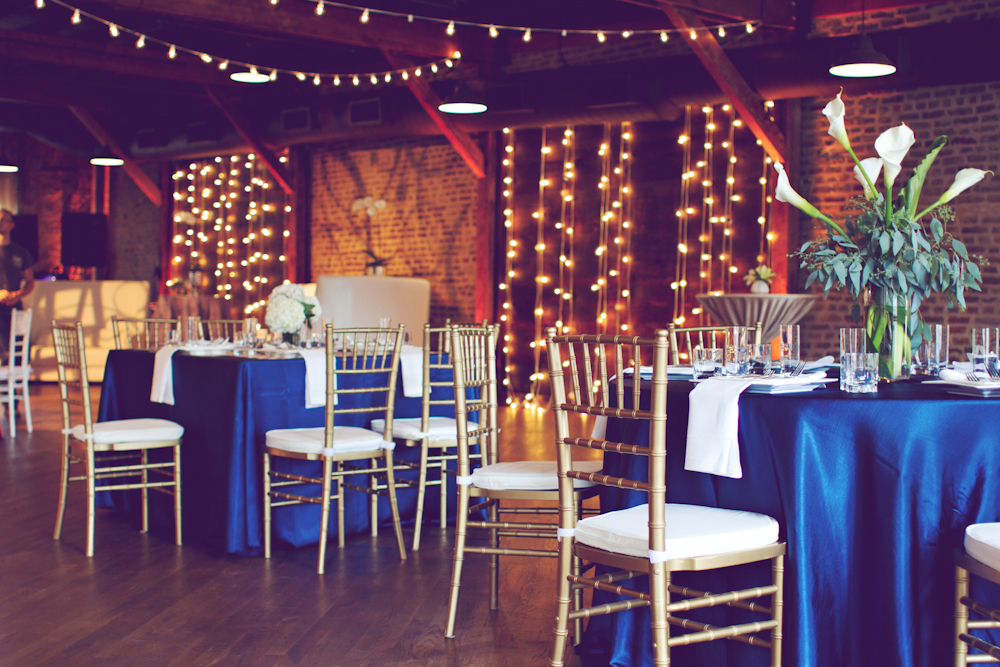 Dressed to the nines and packed to the rafters – we had a fantastic time as part of the Nashville Venue Crawl that took place on August 4th. Brides, grooms and family members took turns being transported to each of the participating venues in Nashville. Featured locations included Ruby, the Bridge Building, Oz and Houston Station.
We were happy to showcase some of our favorite rentals in some of our most creative and eye-catching ways at Houston Station! Amy Nicole captured some amazing shots that really brought out the vivid colors and textures of the rentals we displayed inside the spacious warehouse venue for this preview event.
Various vignettes were spread throughout – they have tons of space for fun and creative displays! In the "Bohemian Glow" area, our new Whitewash Farm Tables set the scene for a wonderful pop of purples with linens highlighting our vintage mix-match Heirloom China. Our Greta Couch was the perfect size to create a seating area for guests and visitors at the event, while our Barnwood Couch and Coffee Table complimented the whitewash look, perfect for more rich purple and pink hues giving a subtle opulence to the display. We integrated one of our favorite new styles – Chevron!- into our navy and gold reception set up. Preppy Chic is a look that we simply adore, and can be achieved easily with a base color like navy and a bold pattern like gold chevron. With a switch to Mod Glam, our center lounge area set up featured a beautiful demure shade of coral, dressed up with accents of silver and just the right amount of bling.
The Venue Crawl could not have been possible without the fantastic help from the following vendors, we love you guys!
Bright Event Productions
The Clean Plate Club
Bloom Flowers
Visual Elements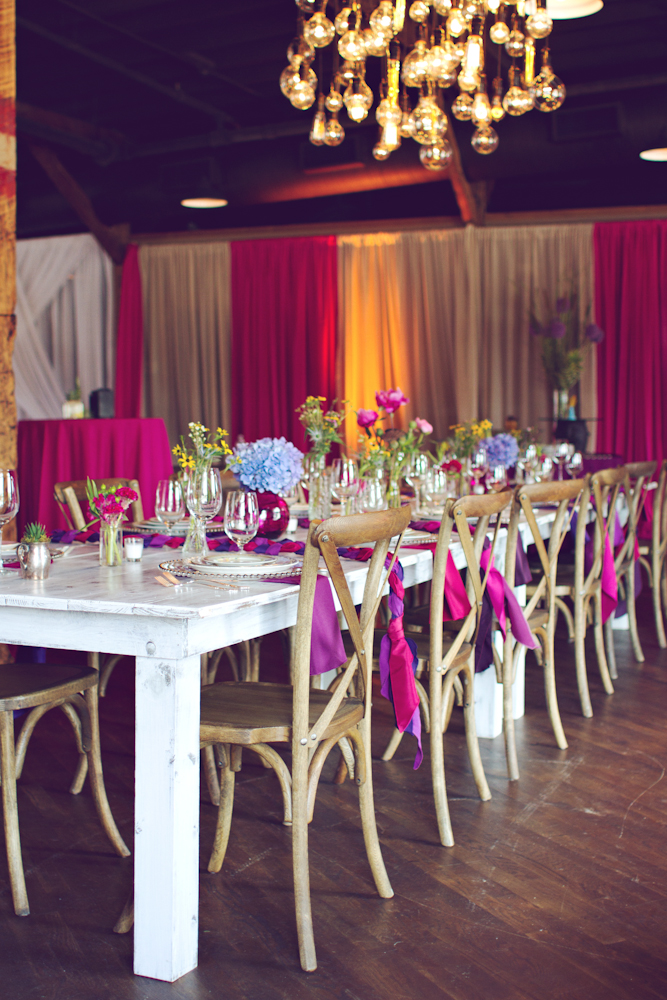 TAGS | Amy Nicole Photography, Bloom Flowers, Bohemian Vintage Wedding Decor, Bridge Building, Bright Event Productions, Clean Plate Club, Nashville Venue Crawl, OZ, Preppy Chic Wedding Decor, Ruby, Southern Events Party Rental Company, Visual Elements
FEATURED RENTALS |
---