31

Jan

Events and Style Shoots, Southern Events Products, Trends and Inspiration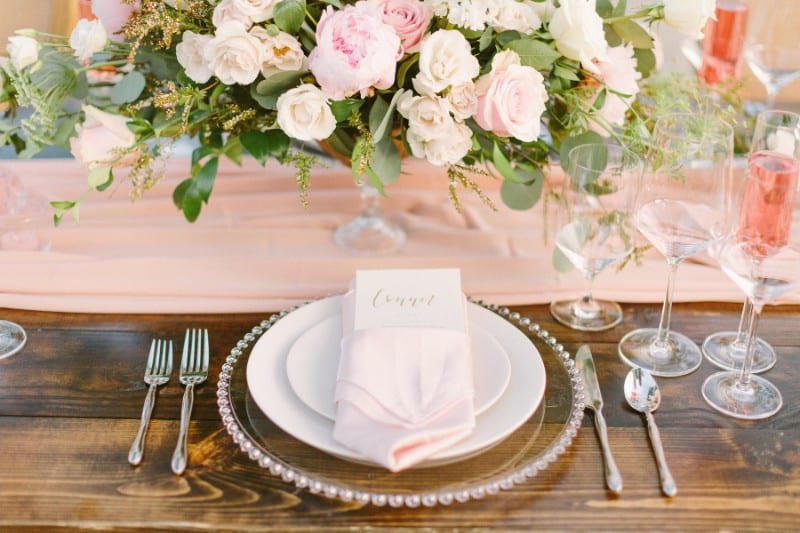 Whether celebrating a Southern wedding or a black tie gala, romantic textures and elegant design are simply timeless. With lush velvet fabric and a delicate color palette, our latest Parisian Romance inspired styled shoot was a true delight. We worked with the awesome team from Events by Janie and Ravenswood Mansion to style our distinct Nashville rentals into a love and lace-inspired look.
The scene was set with cameo blush velvet linens draped atop bistro tables – a romantic way to welcome guests to any Southern wedding. For the tablescape, our Bloom Chiffon Runner and Sophia Flatware  were paired with our Beaded Belmont Charger for a classic and feminine design (topped off with a dinner napkin folded into a rose!). Pure Glassware was set atop our Fruitwood Farm Table where our Adeline Dining Chairs completed the Parisian romance style inspiration. We can't wait to bring this to our couples in 2019!
Thank you Jannah Alexander Photography for capturing the beautiful photos.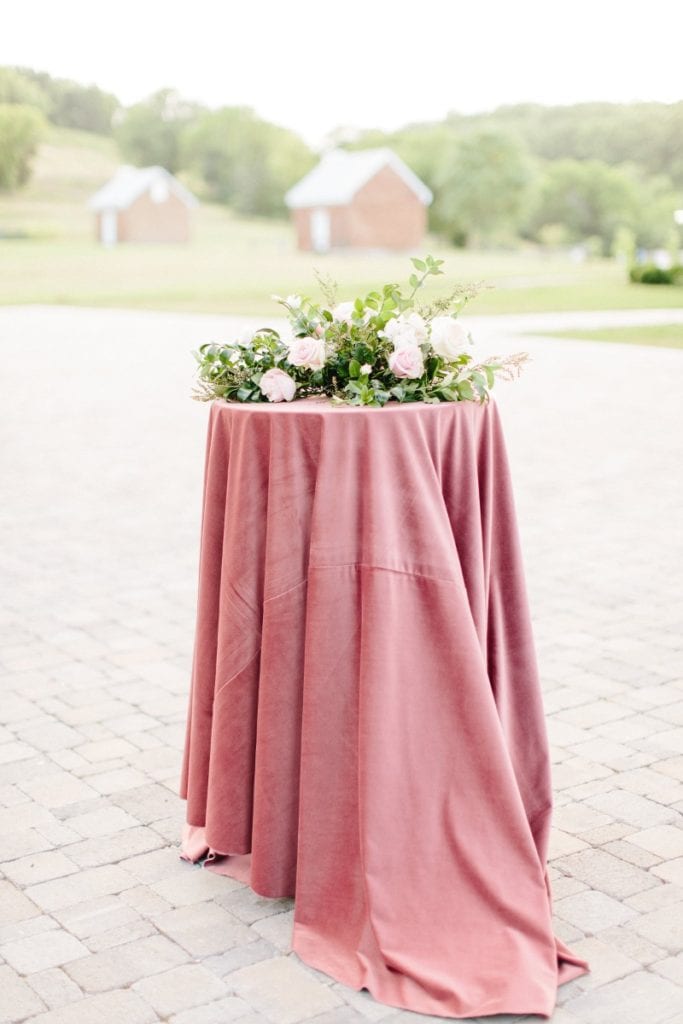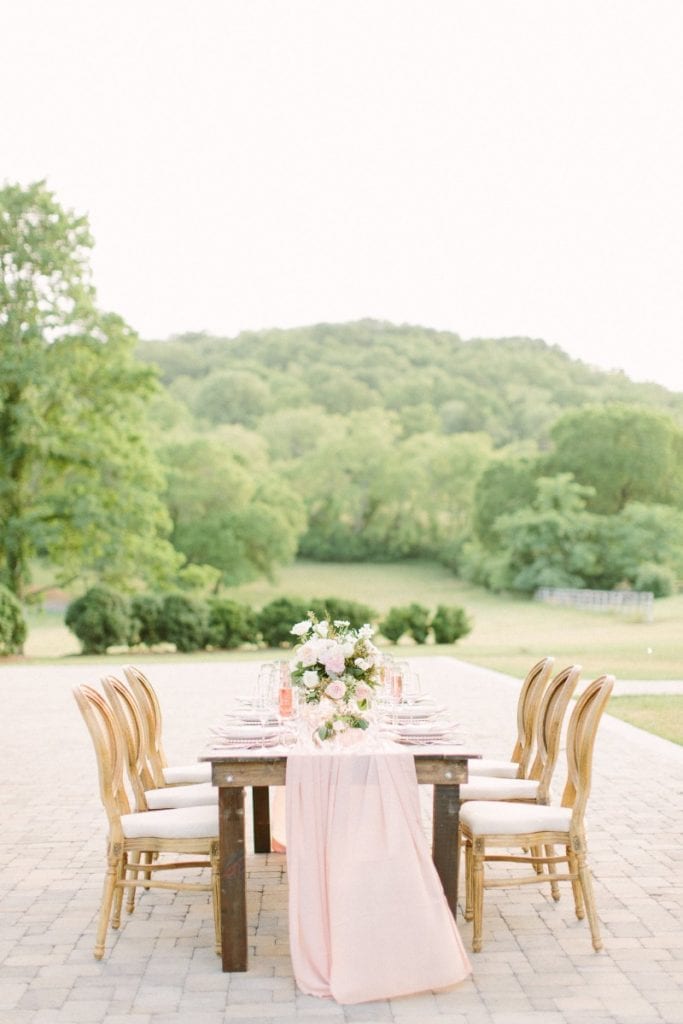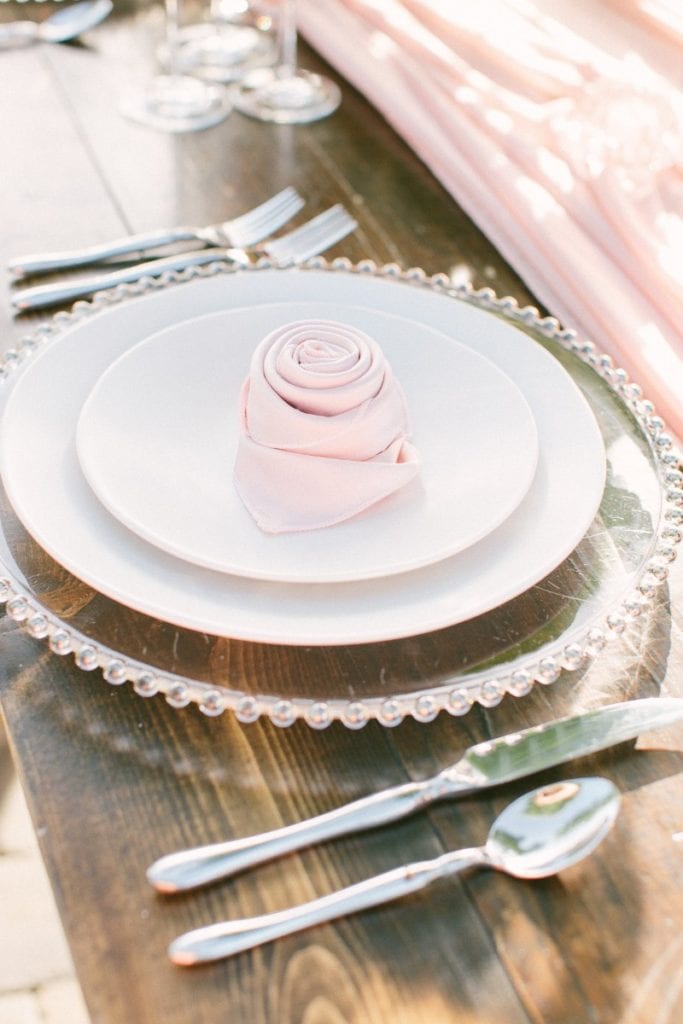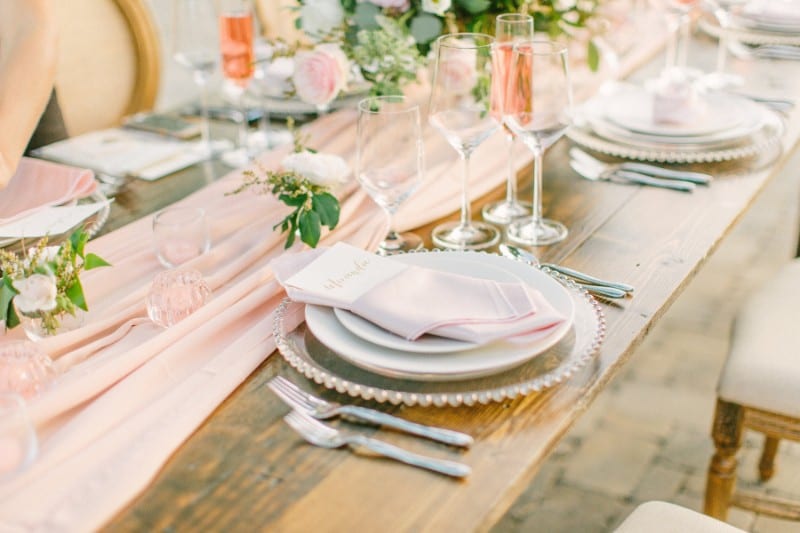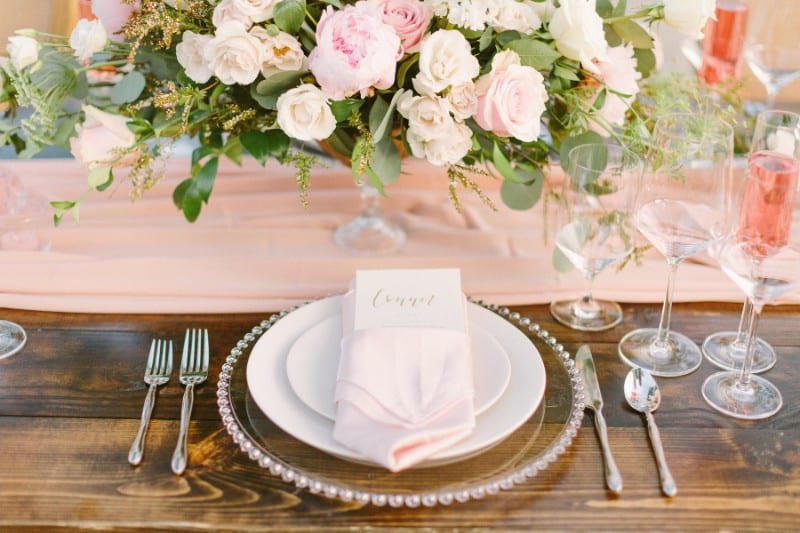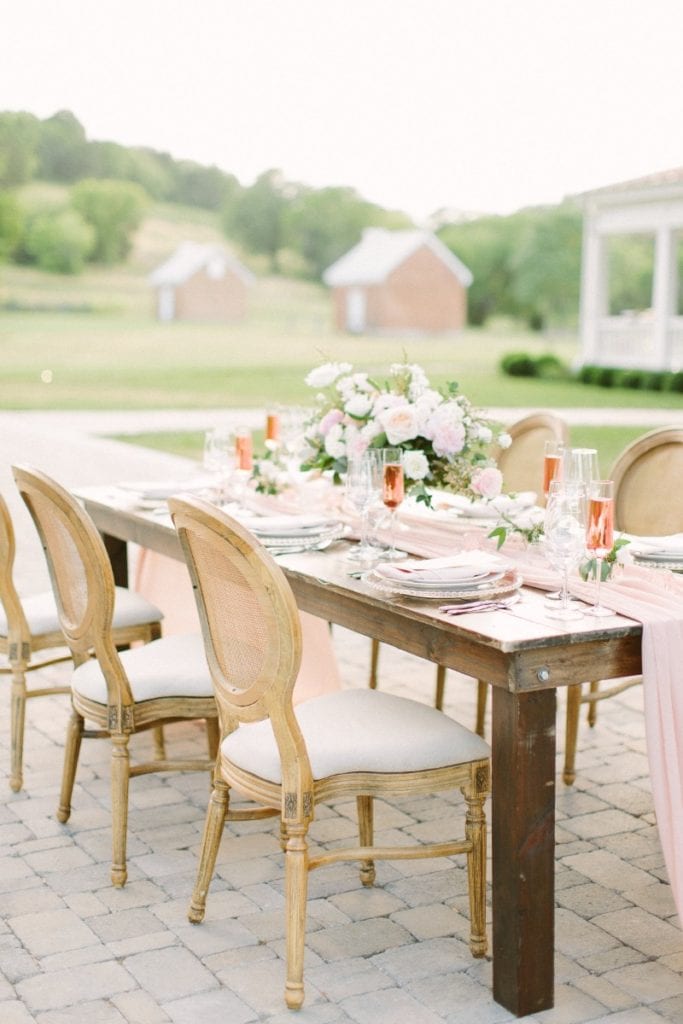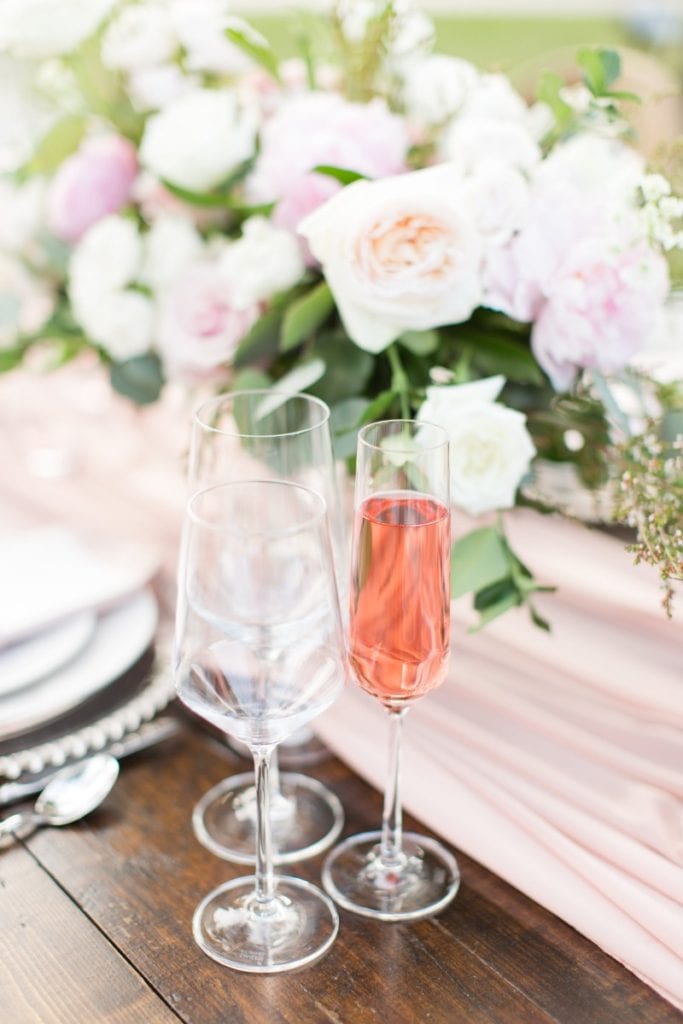 TAGS | Beaded Belmont Charger, Bloom Chiffon Runner, Fruitwood Farm Table, Pure Glassware, Sophia Flatware, Southern Events Party Rental, Style Shoot, camera blush velvet linen, ravenswood mansion
FEATURED RENTALS | Fruitwood Farm Table, pure glassware, Bloom Chiffon Runner, Beaded Belmont Charger, sophia flatware, camera blush velvet linen,
---
23

Aug

Southern Events Products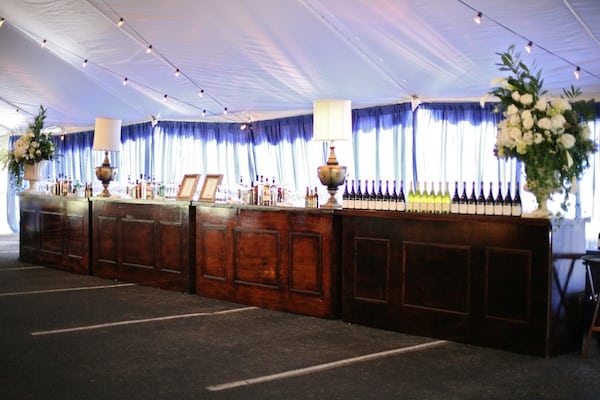 There are good times to be had at the bar of any Nashville event, whether you're looking for something refreshing or trying out the event's signature cocktail. With several event bars in various sizes and designs to choose from, your Middle Tennessee event is not complete without a bar! Southern has so many event bars to choose from – here are some ideas on how to incorporate them at your next wedding or event in Nashville, Tennessee.
Want to chat with an event specialist about setting up your Franklin, Nashville, or Middle Tennessee event? Send us a note at info@southerneventsonline.com and we'll be so glad to help!
Bars on Display
Looking for a chic way to set up a display of beverages? Having your bar display refreshments in a buffet-style is something we love seeing at Nashville events. Our Harpeth Bar is the latest piece added to our catalog, with chic clean lines and stunning architecture. The recessed inset allows you to customize each bar to fit your event with your company logo, lite panels or floral inserts. Placing our favorite Cybil Glassware alongside bottles of refreshing alcoholic and non-alcoholic options allows guests to serve themselves at smaller events.
Another great option for using bars to display beverages is setting up infused water stations throughout the venue. Especially if you're having an outdoor southern gathering, you'll want to keep your guests hydrated! Having water options somewhere other than the main bar is a great way to help people stay refreshed without dealing with long lines. Our Acrylic Top with Fruitwood Column was gorgeous at this garden wedding styled shoot, and draped with our Bloom Chiffon Runner.
Whiskey Barrel Bars
Nothing says "Nashville Party" like Whiskey! Displaying fun desserts on a Whiskey Bar is a unique and fun way to incorporate southern fun with a sweet tooth. We've got plenty of pedestals to choose from, and our Wyatt Pedestal Cake Stands looks especially dreamy on a Whiskey Bar.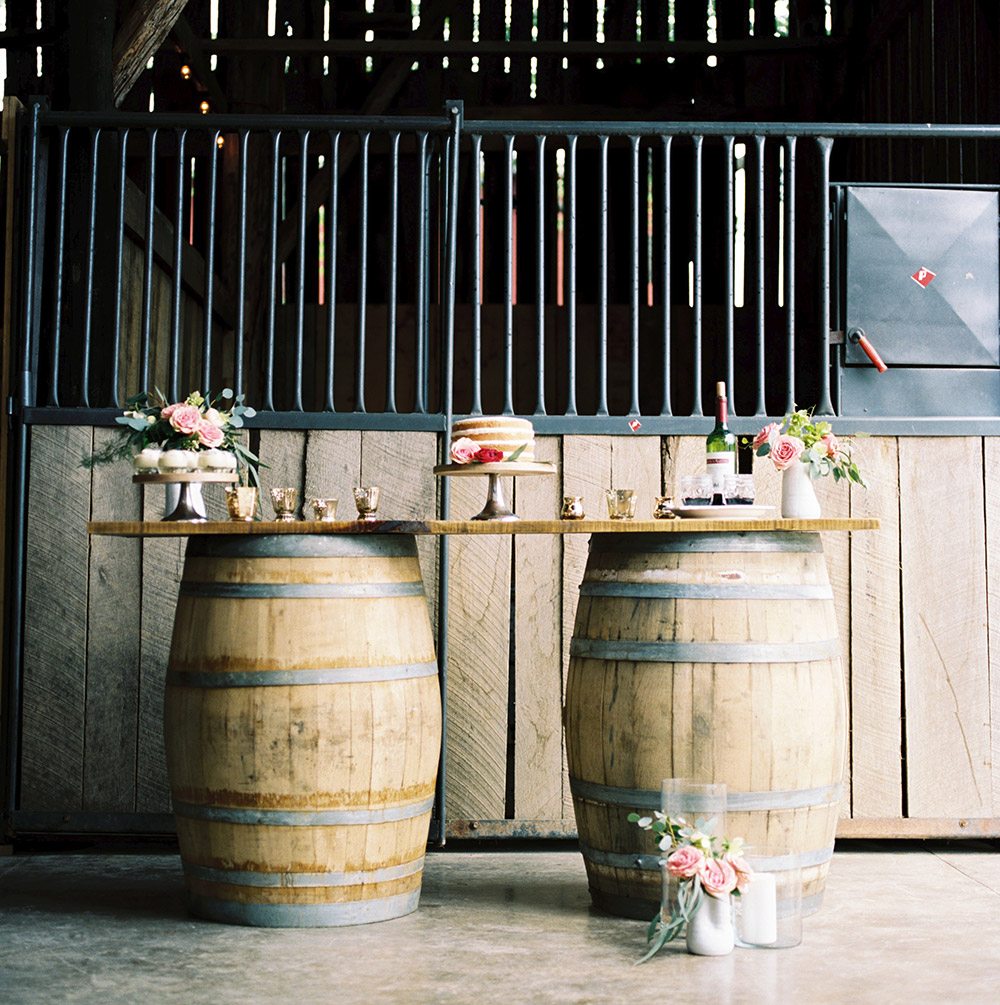 We also love setting up the Remington Bar Stools with Whiskey Barrel Bars to create extra high-top tables for the cocktail hour. This helps maximize your Nashville event venue space while adding a rustic touch. Add a lantern or two on top to create the design you desire – we've got plenty to choose from!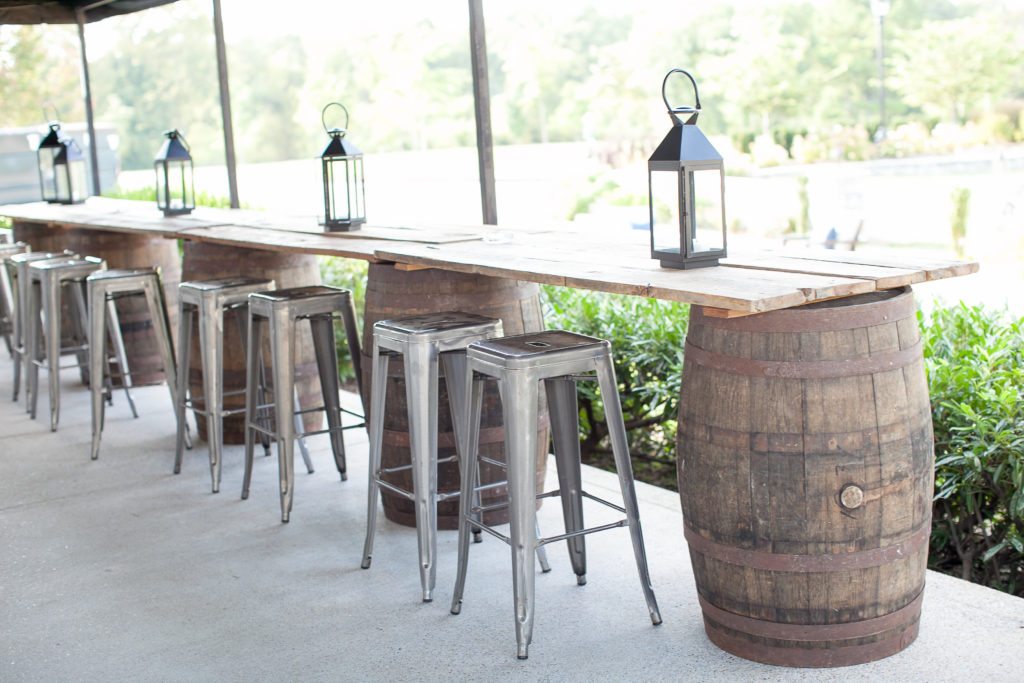 Franklin Bar Collection
If you've got lots of guests to care for, you'll need multiple bars. Our Franklin Bars are perfect for the job – with 4ft and 8ft long bars with wood columns to match, you can easily mix and match to create the design and flow your event needs. And with their traditional, upscale look in a variety of finishes, the Franklin Bars are perfect for all your corporate, nonprofit, or traditional wedding needs.
Some of our favorite bar setups include two bars with a matching column in the middle, two or three bars side to side, or two bars creating an "L" shape at the corner of your venue – the perfect solution to long lines! With options in Antique White, Blackwood, Grayson, and Fruitwood you're sure to find a Franklin Bar that fits.
Minibars
Setting up stations around your event is a great way to keep crowds happy and hydrated. Adding minibars along the perimeter of the dance floor or just outside the cocktail area makes sure all guests can find something to sip on. Have these be a "beer only" or "non-alcoholic beverages only" bar, or display  Our Franklin 4ft Bars look amazing at weddings, social events, fundraisers, non-profit events and corporate events in the Nashville and Middle Tennessee area!
Rustic Bars
Set the scene with rustic specialty bar, like the Bond 6ft Bar made of rustic refurbished wood. This one-of-a-kind bar is a great way to add character to your event.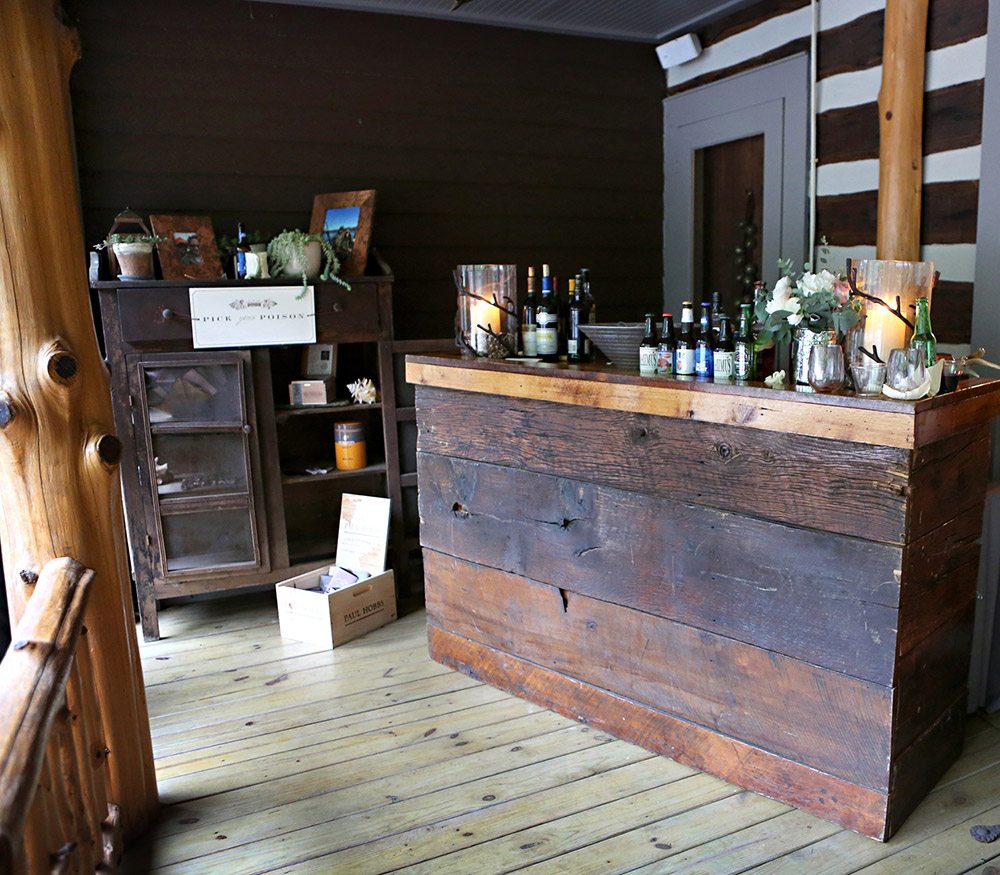 Boxwood Walls
Looking to create even more character at your Nashville event? The Boxwood Walls are a great way to add foliage to your party, creating walls where there aren't any. Use it to add a background to your middle-of-the-room bar – your guests will love the greenery!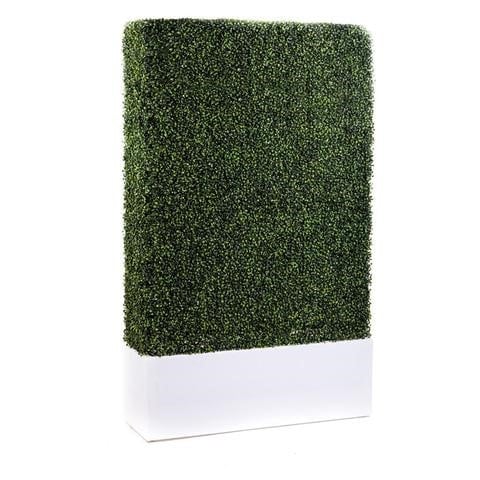 Want to chat with an event specialist about setting up your Franklin, Nashville, or Middle Tennessee event? Send us a note at info@southerneventsonline.com and we'll be so glad to help!
TAGS | Acrylic Top with Fruitwood Column, Bloom Chiffon Runner, Bond 6ft Bar, Boxwood Walls, Cybil Glassware, Franklin Bar, Harpeth Bar, Lantern, Remington Bar Stools, Whiskey Barrel Bars
FEATURED RENTALS | Acrylic Top with Fruitwood Column, Bloom Chiffon Runner, Remington Bar Stools, Lantern, Boxwood Walls, Whiskey Barrel Bars, Bond 6ft Bar, Franklin Bar, Harpeth Bar, Cybil Glassware,
---