9

Jul

Southern Events Products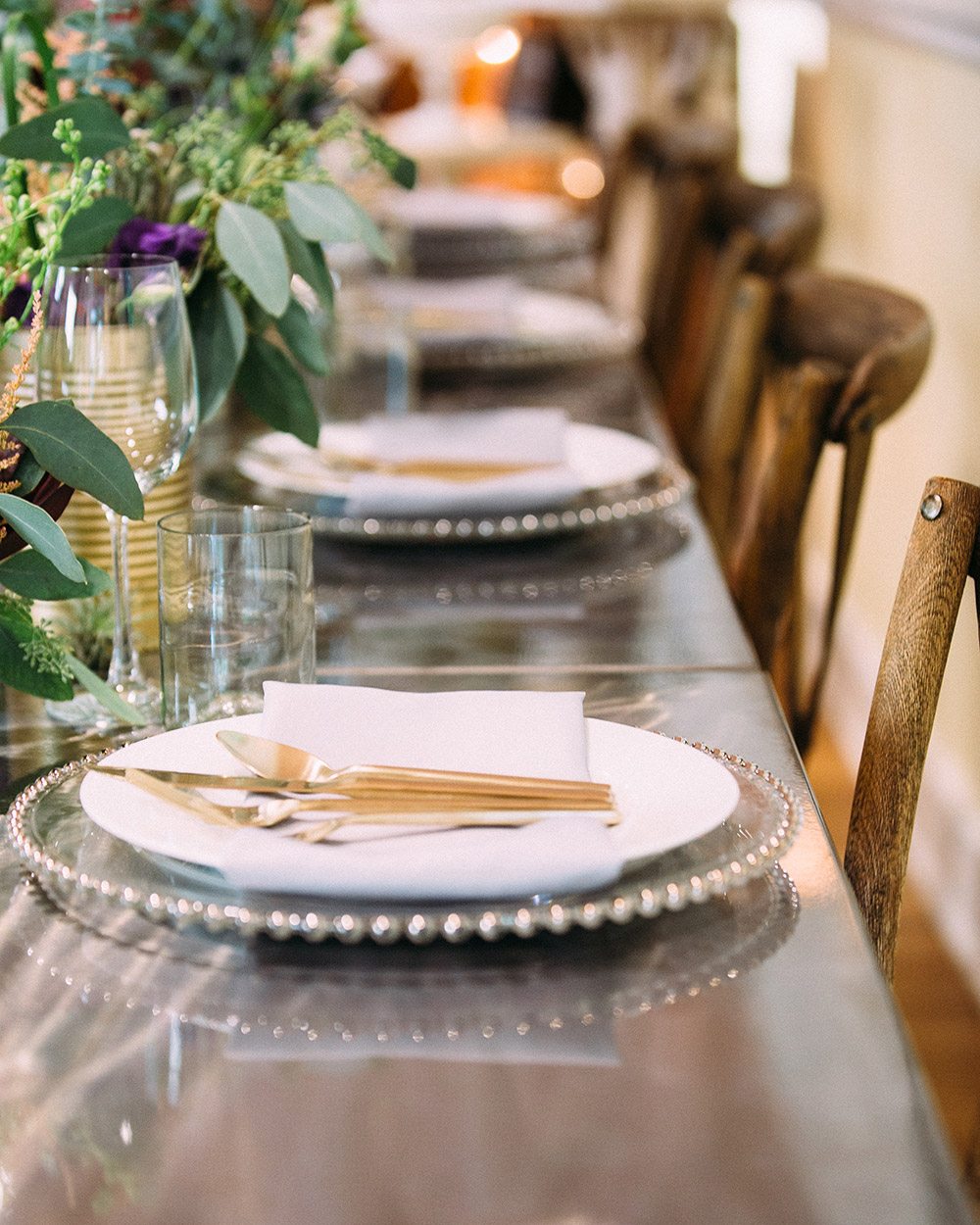 When hosting an event it is your responsibility and should be your goal, to provide a safe and comfortable experience for your guests. Check out some of our rentals that can be used to host safer Tenneesse events, plus get some helpful design ideas.
Use Rugs to Create More Space
In a post-corona world, you can expect guests to be wary about being in cramped quarters. Create more space by using rugs to widen aisles and walkways. This is especially helpful for common areas, such as entryways. You might also use a rug to block out space, say 6 feet, between lounge seating. Even better, rugs will lend a more cohesive look to your event, since they double as decor.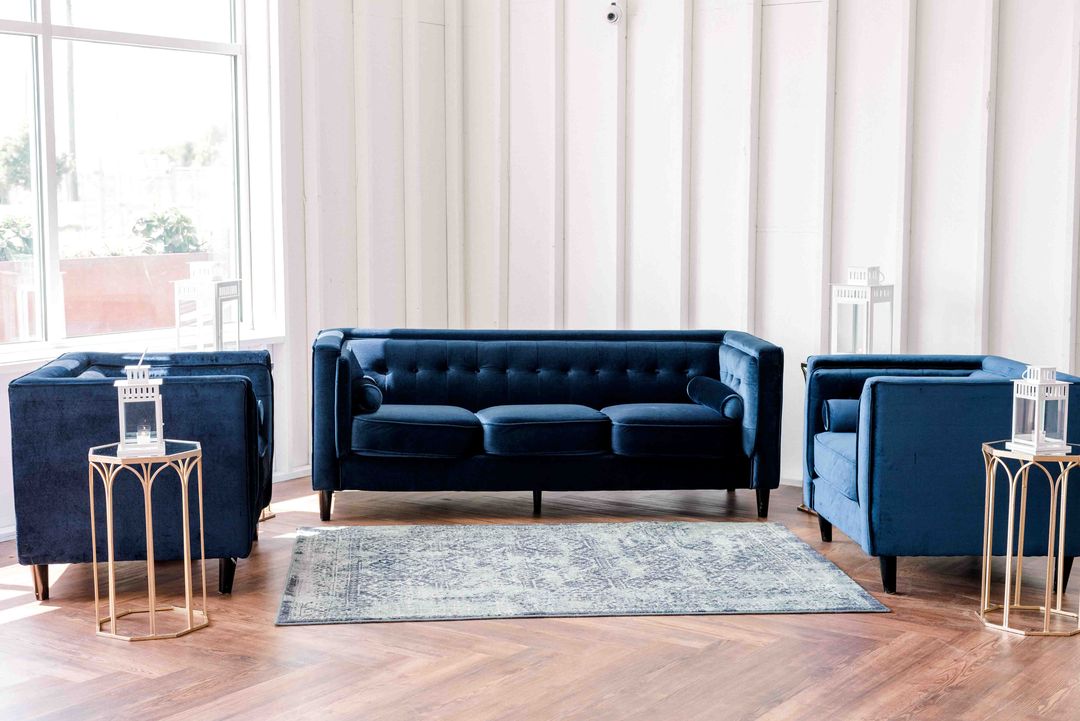 Photo by Sierra Dyer
Level Uneven Surfaces
If you intend to host your event outdoors, creating an even surface is essential. Whether your event space consists of a lumpy lawn or a warped concrete pad, our slip-resistant flooring options make for overall safer events. We have everything you need, from dance floors to heavy-duty Dura-Trac. When it comes to our gorgeous vinyl flooring, we offer a variety of color options, including natural woods and intricate tile designs.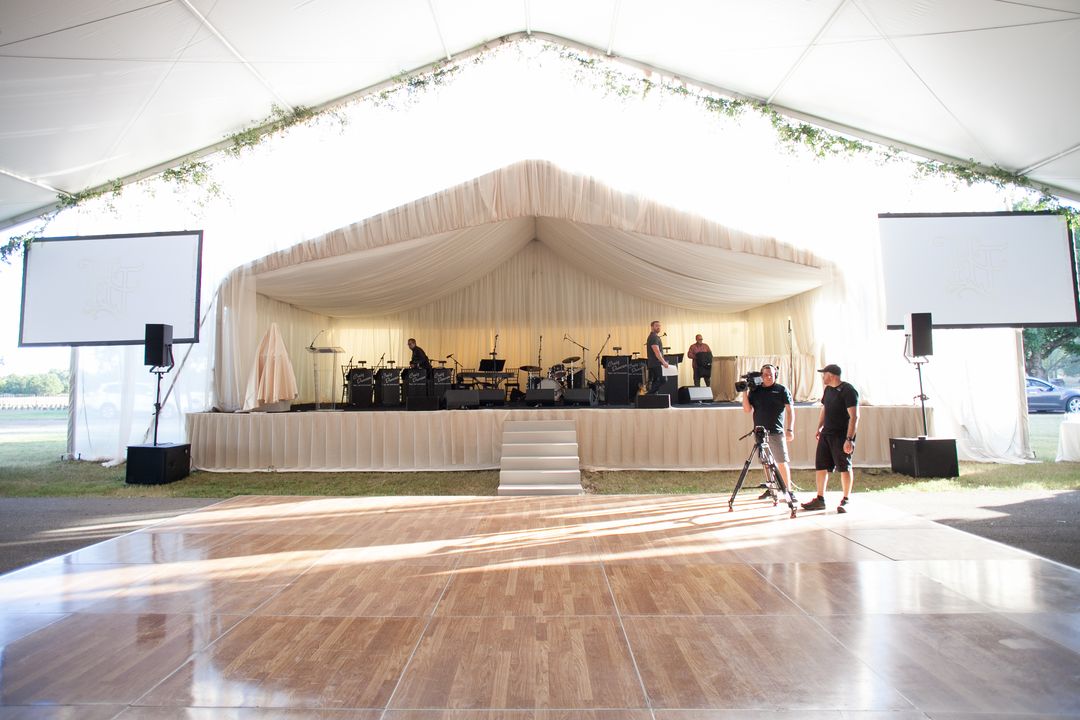 Photo by Phindy Studios
Encourage Good Hygiene
Going forward, hand sanitizer stations are not only encouraged but expected. Even before COVID-19, hand sanitizing stations made guests feel safer. You can encourage proper hygiene at your events with careful placement of our touch-less hand sanitizing stations. This may include entryways and exits, close to public restrooms, and at the head of the buffet line. In addition, consider adding signage throughout the space, or reminding guests of sanitizer station locations and other safety guidelines.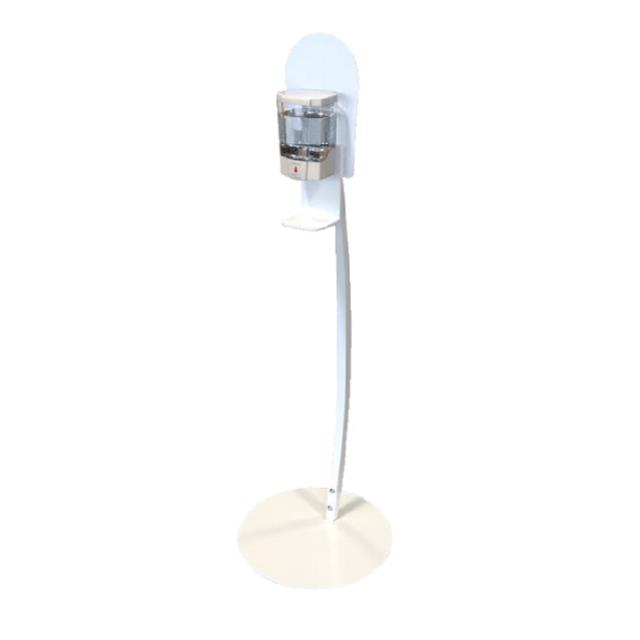 Space Out Table Seating
One of the simplest ways to create safer events is spacing out table seating. Whether you are hosting a dinner or a seminar, consider seating fewer people at each table. Although our round tables can seat 8 guests, limiting each table to 6 guests will allow everyone to be more comfortable.
Need help crafting a safer event with rentals for your upcoming event? Contact our team today!
TAGS | Event Rentals, Event design, event rentals in franklin tn, event rentals in nashville, safe events, southern events products
FEATURED RENTALS | dura-trac flooring, vinyl flooring, touch-less hand sanitizer stations, round tables, rectangle tables, rugs,
---
9

Apr

Southern Events Products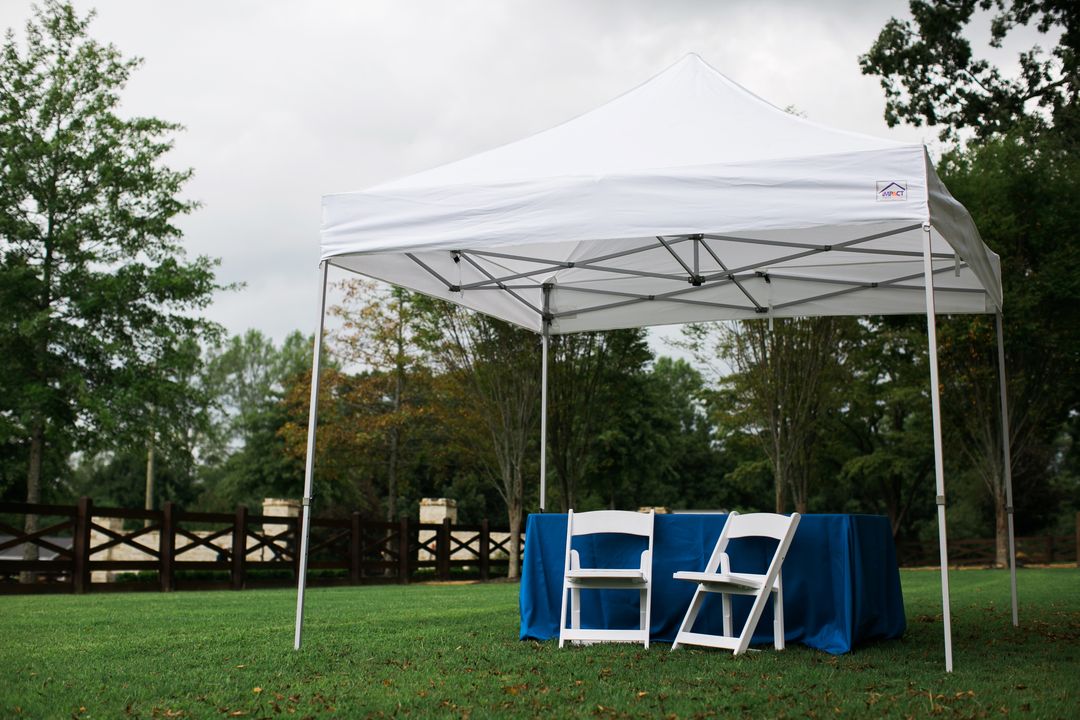 Coronavirus (COVID-19) has presented a challenging situation for people physically, mentally, and financially, and we know many of you are reeling. We are, too. For a business based on gathering people together to celebrate, this time has been especially challenging. We also feel called to support the community that has long support us and are now offering emergency services rentals for testing centers, temporary triage, storage, drive-thru and pick-up locations, and emergency shelters.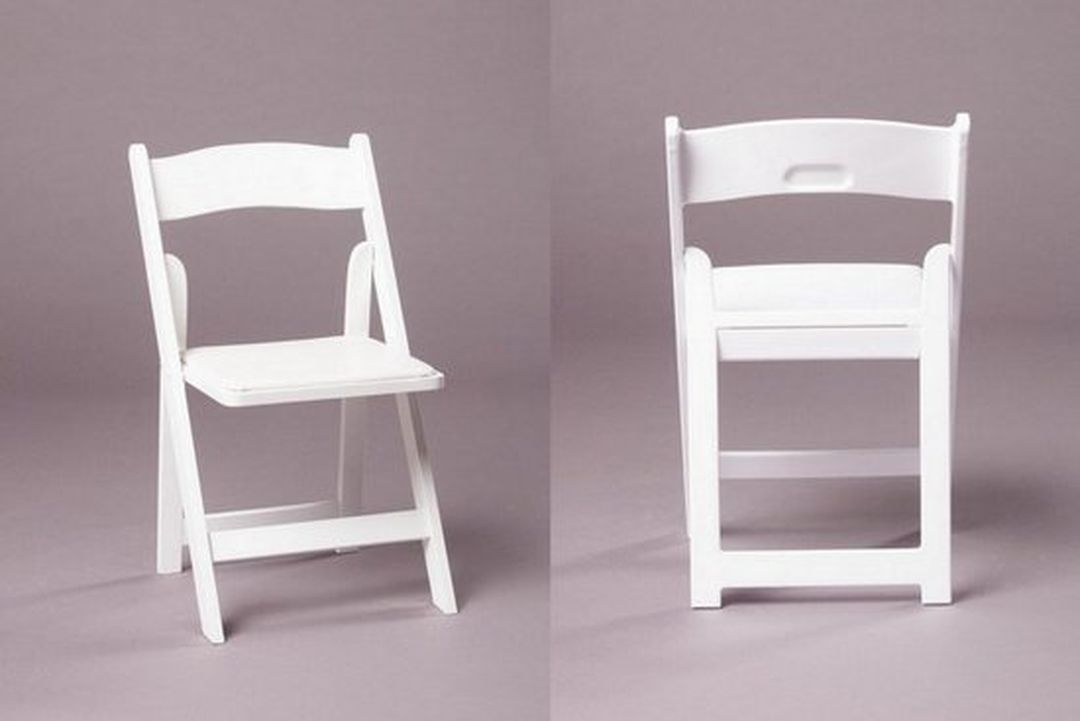 Tables and Chairs
We have a variety of easy to carry, folding chairs and folding tables to choose from. Our chair selection includes options that are plastic, wood, and resin, all of which are easy to wipe down and transport. The folding tables available are rectangular and round. Colored tablecloths are also available to help distinguish your set-up and make it easier to locate.
Tents
Keep your staff and/or equipment safe from the elements with our frame tents and high peak tents. Our team can set up a tent wherever necessary. For example, adjacent to a building for quick access to storage or to accommodate overflow.

Flooring
Slip-resistant and with a high weight capacity, our Dura Flooring is ideal for creating a safe set-up. It is suitable for a variety of surfaces, including turf, soil, sand, gravel, tarmac, and concrete. It can be customized to fit any space or used to create a space that suits the size of your needs. We also have a Dura Ramp available to meet accessibility needs.
Portable Fencing
As the CDC recommends a distance of six feet between people at all times, our portable fencing can assist efforts to maintain safe queues. They may also be used to effectively direct traffic or create barriers to off-limit areas of your setup.
As the Coronavirus (COVID-19) begins to have a greater impact on our community, we are here to support our local government and businesses in providing easier access to these emergency services rentals. To help provide the highest level of care to people within our community, and maintain the safety of healthcare professionals working on the frontlines.
Please reach out to our team at info@southerneventsonline.com or 615-595-8508 with your needs, questions, or connections that we can help. Our team is available for immediate delivery and rental set-up.
TAGS | Folding Chair, Folding Chairs, Heaters for Tents, High Frame Tent, In Stock, Outdoor Heaters, Small Tent, Tent Rental, dura flooring, rectangle table, southern events products
FEATURED RENTALS | Folding Chairs, Rectangle Table, Round Table, Dura Flooring, Frame Tent, High Peak Tent, Round Drum Fan, Blowing-Style Heater, Portable Fence,
---
30

Jul

Southern Events Products, Trends and Inspiration, Vintage Prop Shoppe
If you're looking for a fun vintage piece to display on your Big Day, our selection of vintage desks and dressers in our Vintage Prop Shoppe are up for the task! There are a million good ideas for how to use these lovelies, but here are a few of our favorites:
Our lovely Persephone Writing Desk, used as a photo display and guest book sign-in table:
Photo credit Wild Cotton Photography)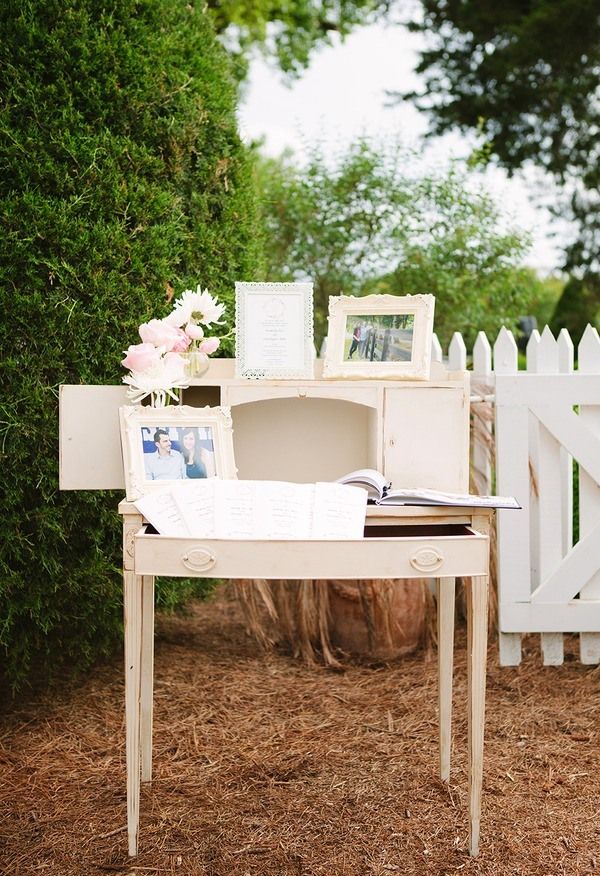 Our Sydney Desk, being used as a cake display table for this sweet boho-vintage style shoot we did:
(Photo credit Jessie Hollaway Photography)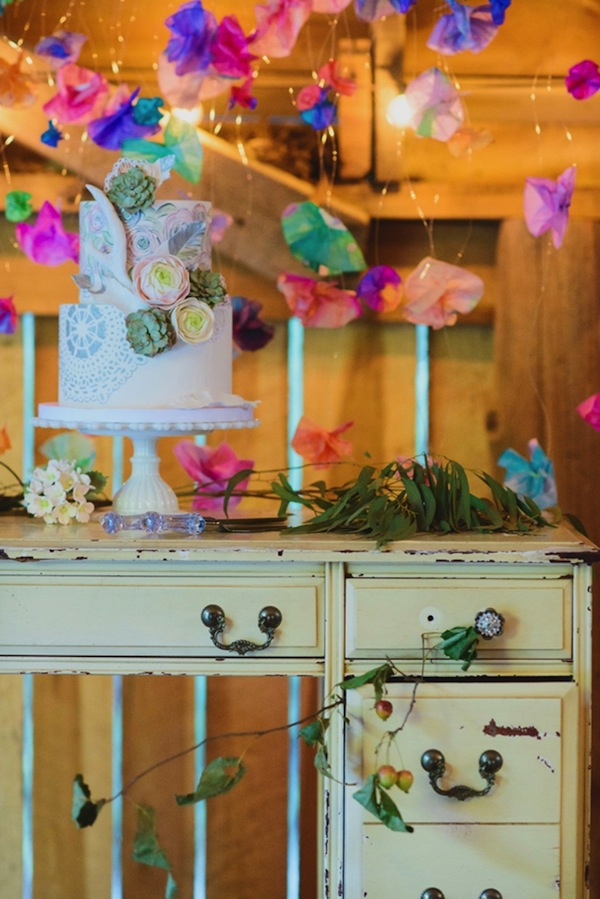 Our Eloise Vanity Dresser, being used as a dessert display for this fun engagement style shoot:
(Photo credit Psalm27 Creative)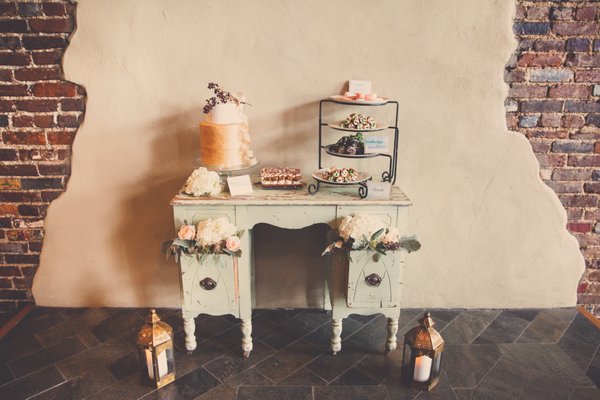 And another with Eloise being used as an altar in a barn wedding ceremony:
(Photo credit Photographix)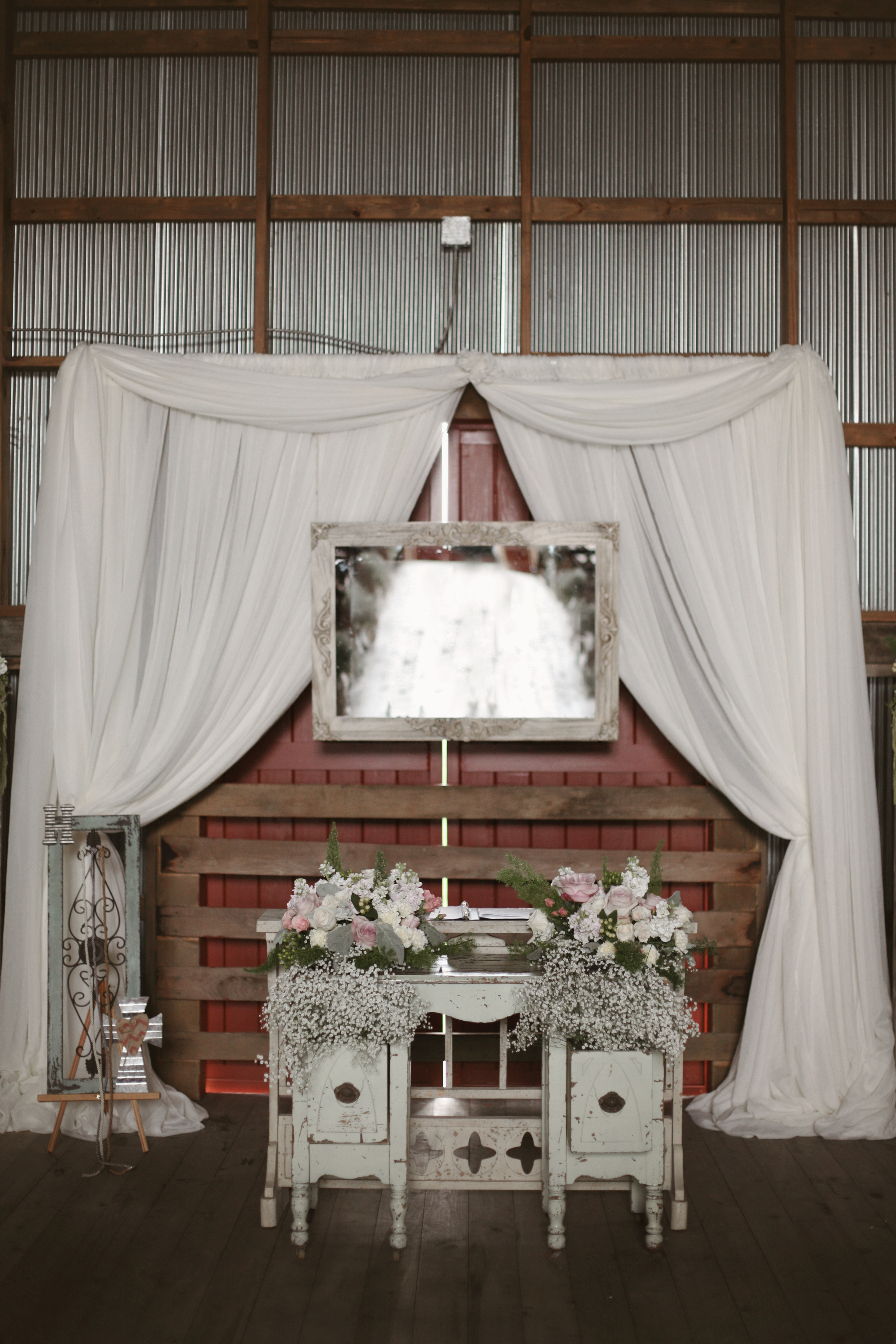 TAGS | Vintage Prop Shoppe, southern events products, vintage desk rentals, vintage dresser rentals, wedding style trends
FEATURED RENTALS |
---