23

Feb

IN STOCK: Unique Wedding Ceremony Decor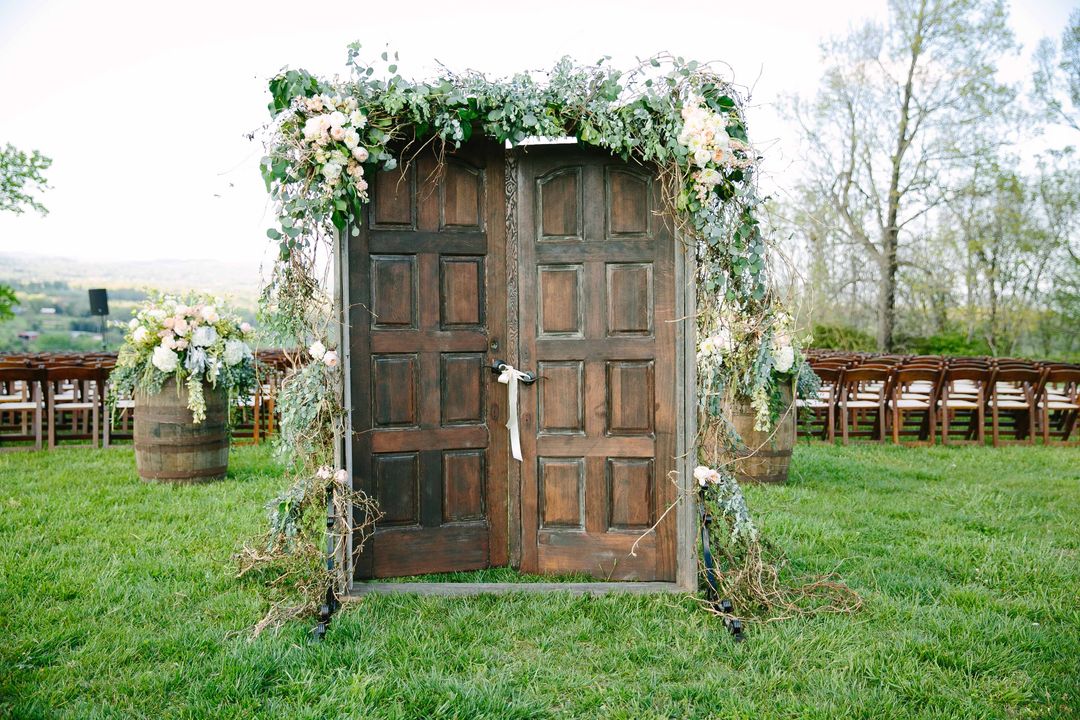 Wherever your ceremony is, we have unique decor to make the place you and your partner say "I Do" even sweeter. Whether you're looking for something rustic or want to create comfortable seating for your guests, we have it in stock!
Vintage Ceremony Doors 
We love outdoor ceremonies, but oftentimes miss the excitement and build up that comes with walking down an indoor aisle. Adding our Fruitwood Ceremony Doors or Walnut Ceremony Doors (shown below) makes your entrance extra special – imagine them opening right before you take that first step towards the love of your life! These doors look amazing on their own, or can be decked out and decorated with hanging blooms and branches.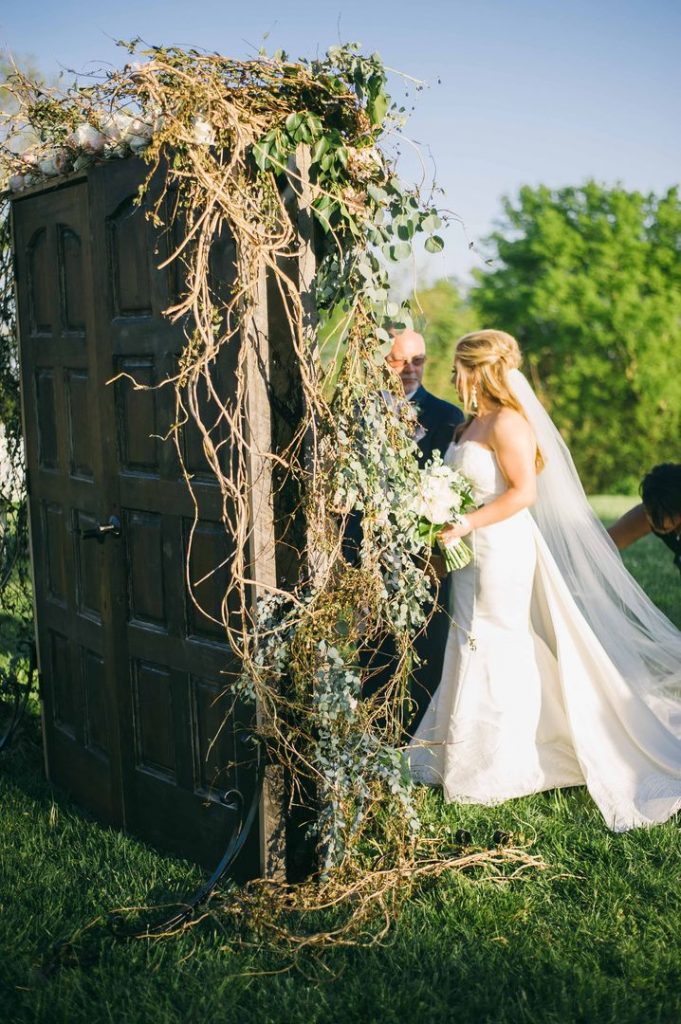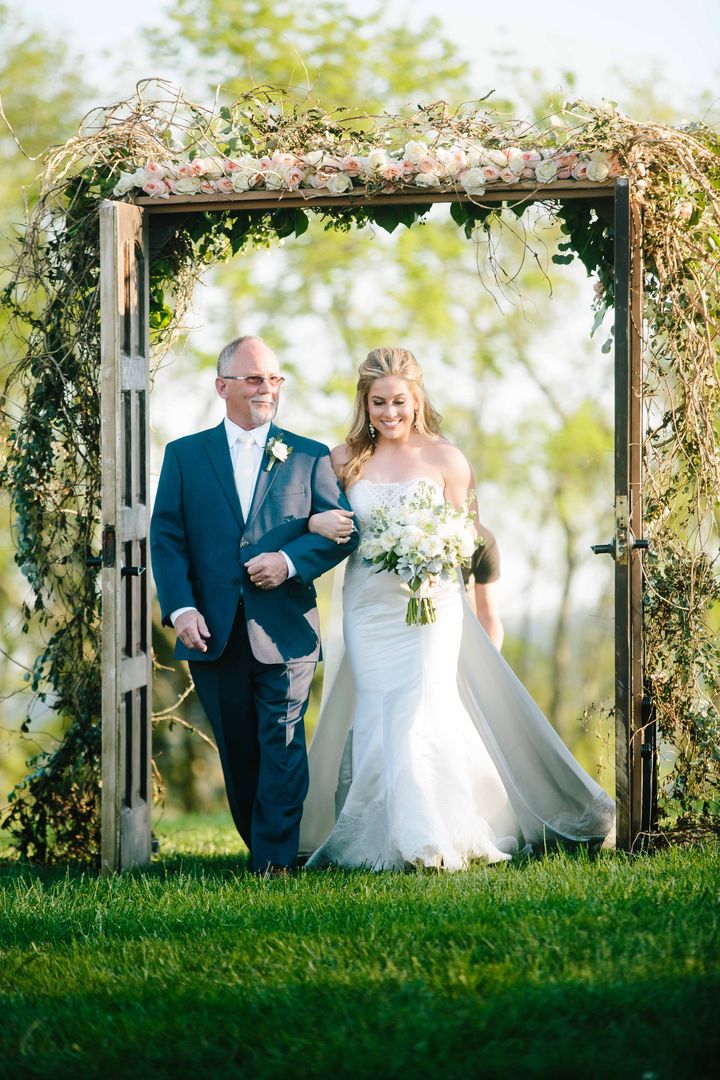 Photo by Lindsey Grace Photography
Whiskey Barrels 
Whiskey Barrels are classically southern, but become unique in their own way when you add flower arrangements on the top! Perfect as aisle markers or as a great way to lead guests to the ceremony site, our Whiskey Barrels (Fruitwood or White Wash) are available and a great way to add a rustic feel and personalize your ceremony space.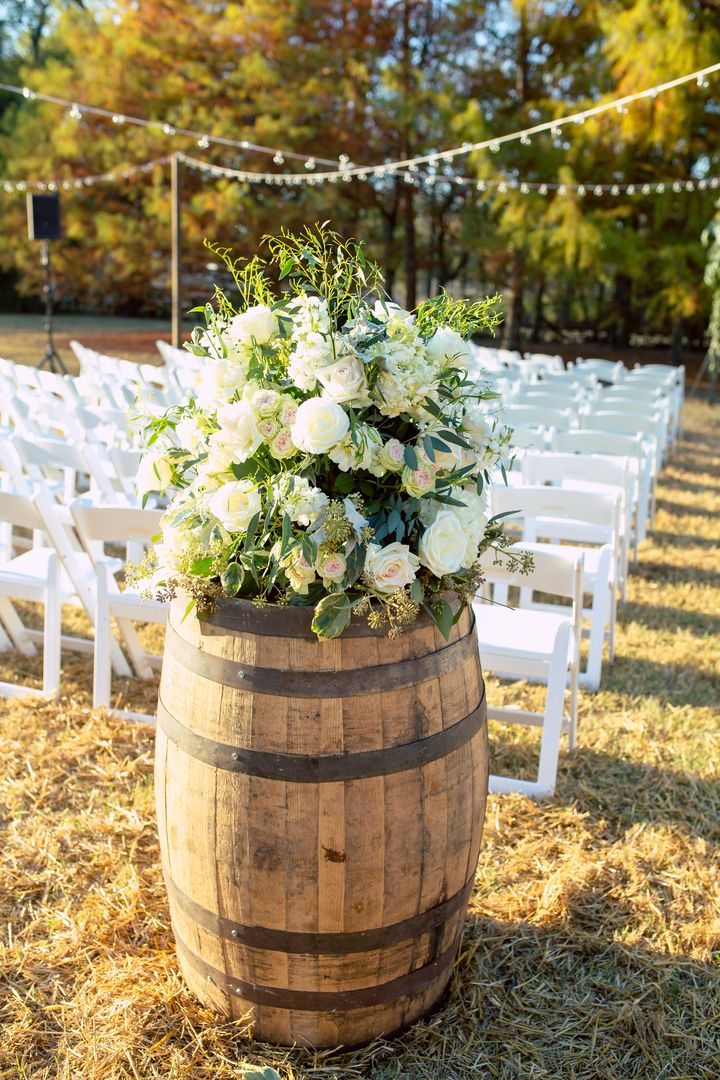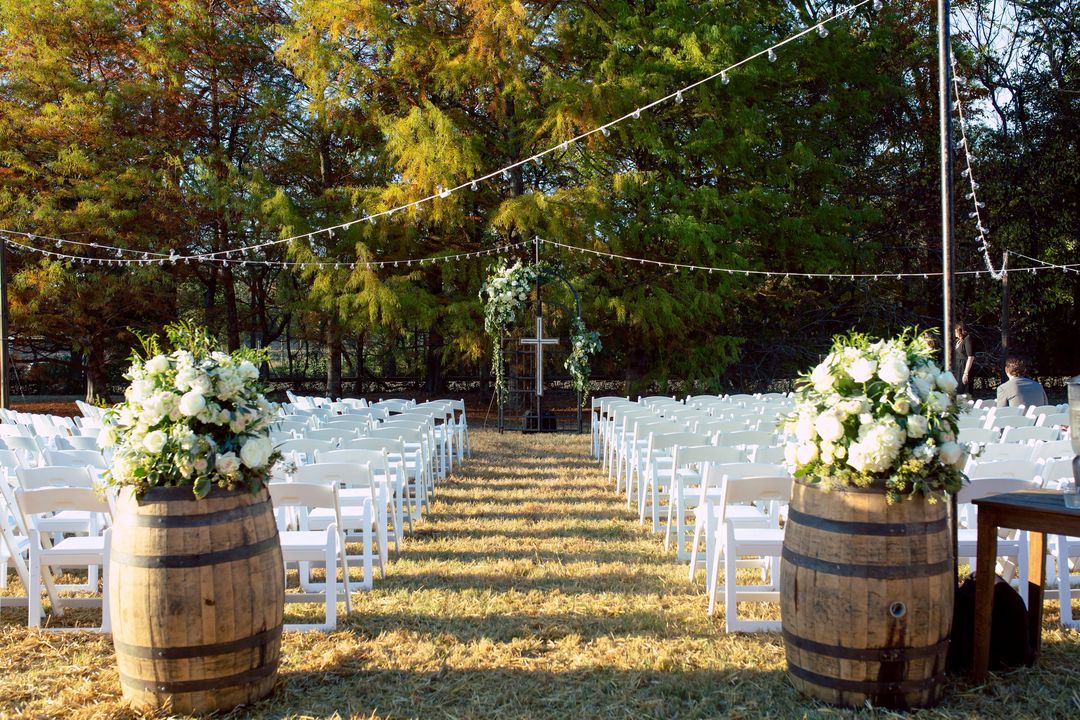 Photo (Once Like a Spark) Photography
Champagne Pipe & Drape 
Perfect for adding a dramatic flare to your ceremony, our Champagne Pipe and Drape is the ultimate way to make a wedding ceremony unique and totally yours. It quite literally sets the stage for a couple to say their vows. And while it can be dressed up as traditional mandap, design possibilities are endless. It adds a unique touch to your big day, whether outside or in.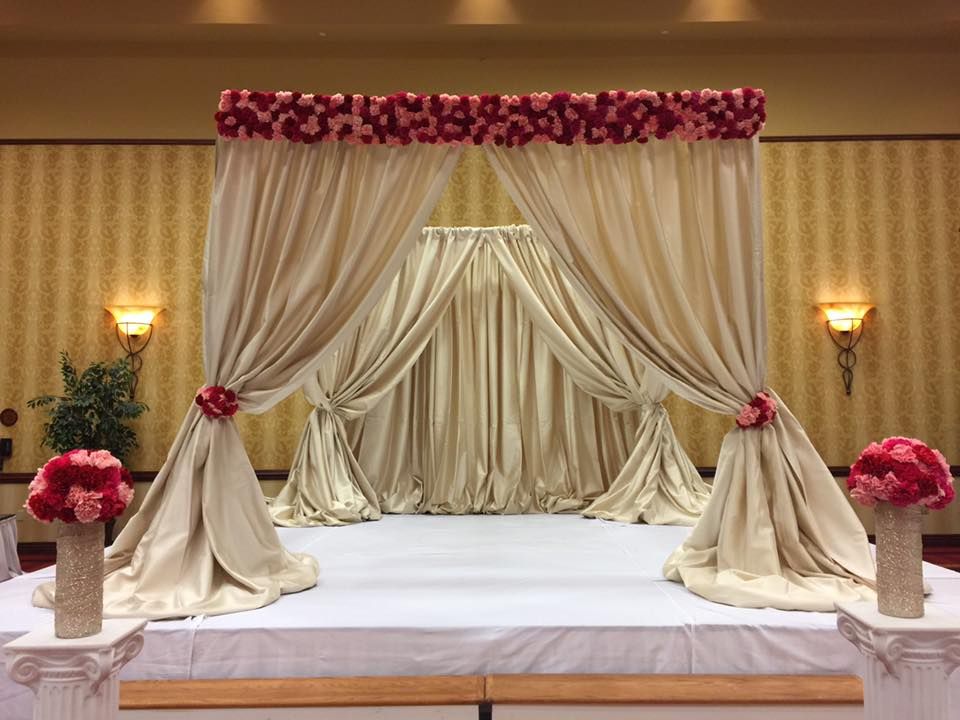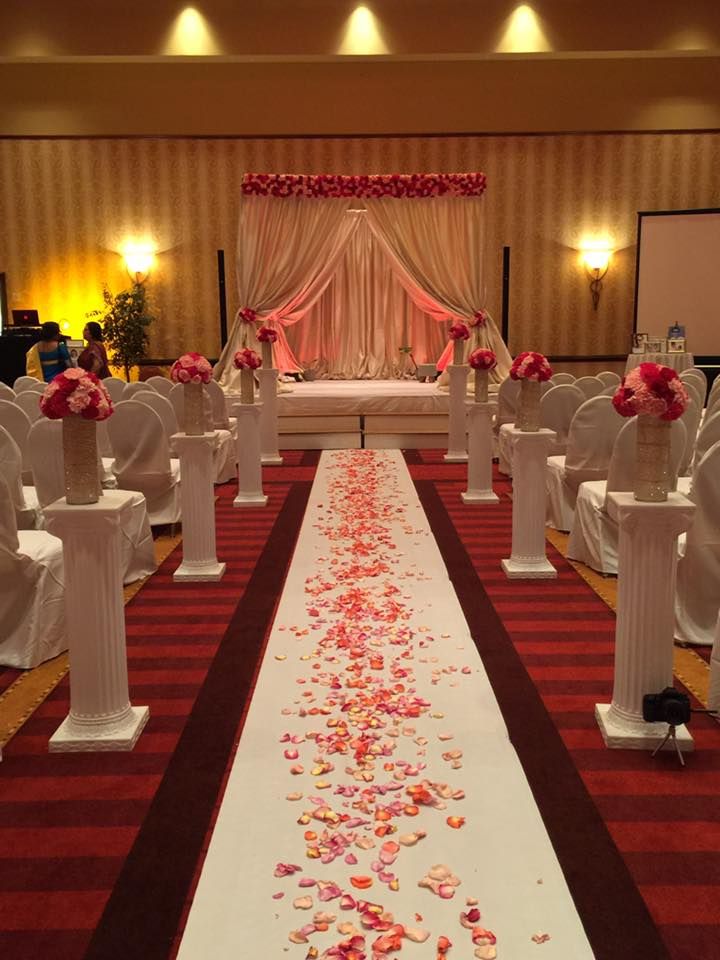 Guests' Soft Seating 
We absolutely love the idea of forgetting uniformed seating for your ceremony. Keep guests comfortable, especially if you'll be having a longer ceremony. Mixing and matching our loveseats and benches will leave your family and friends grateful for the extra cushion, while you can take pride in knowing your ceremony was completely unique.
Set in front of the Barn at Historic Beech Grove Venue, our Tessa Loveseat, York Loveseat, London Loveseat and Bellamy Bench set the scene for a unique outdoor wedding ceremony.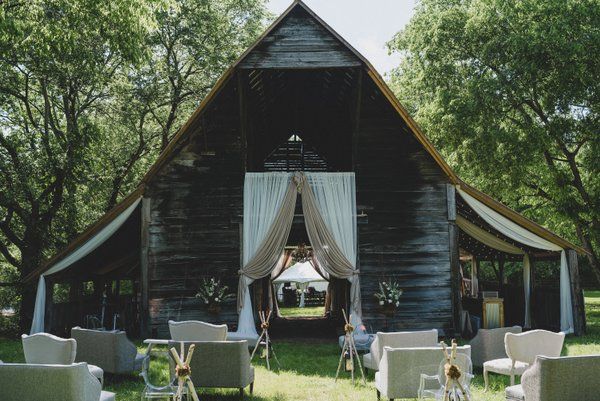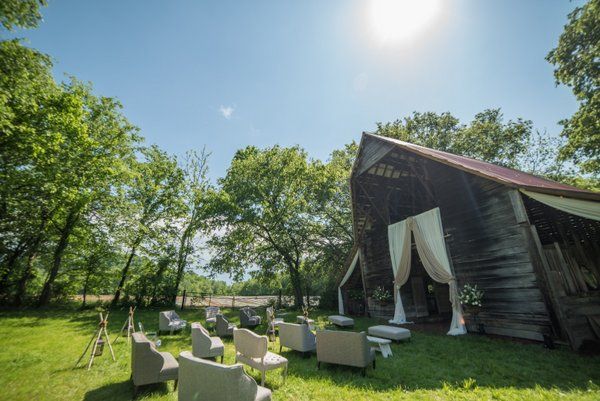 Photo by Details Nashville
FEATURED RENTALS | Walnut Ceremony Doors, Tessa Loveseat, York Loveseat, London Loveseat, Bellamy Bench, Champagne Pipe & Drape, Whiskey Barrel,
SEE MORE LIKE THIS