13

Aug

Must Have Party Rentals: Tennessee Fall Weddings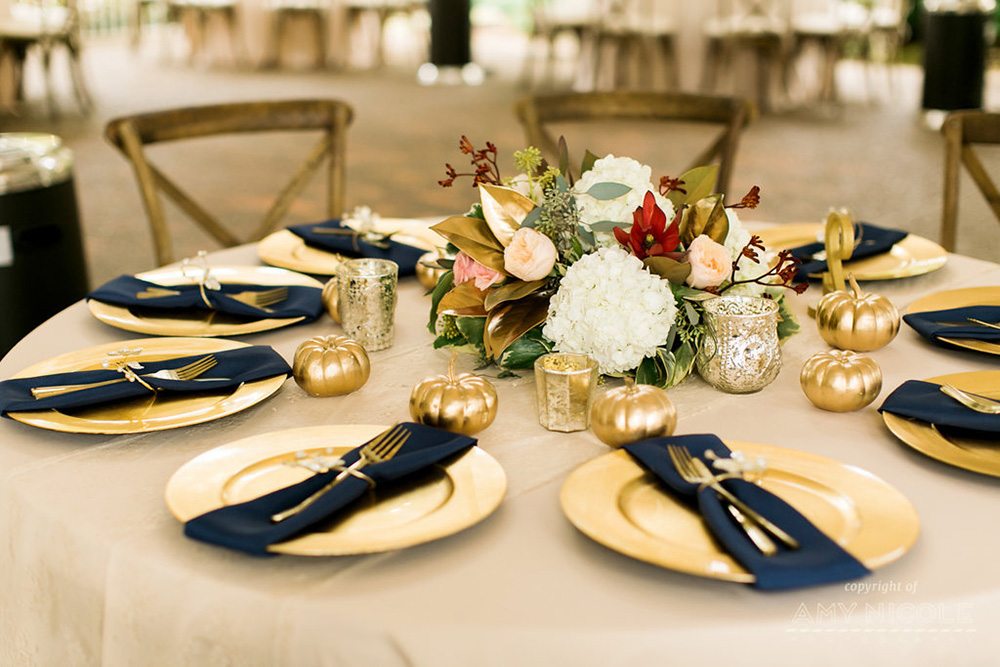 We love Tennessee Fall weddings, with their warm-toned color palettes and beautiful wood furniture. Get inspired by these trending design & decor ideas, featuring some of our favorite in-stock rustic rentals.
Ceremony Doors
A popular trend for outdoor weddings, standalone doors make for a memorable grand entrance. Deck our classic walnut ceremony doors will fall foliage and florals, for a one-of-a-kind first look. It's also a timeless way to give an intimate backyard wedding a grand & special feel.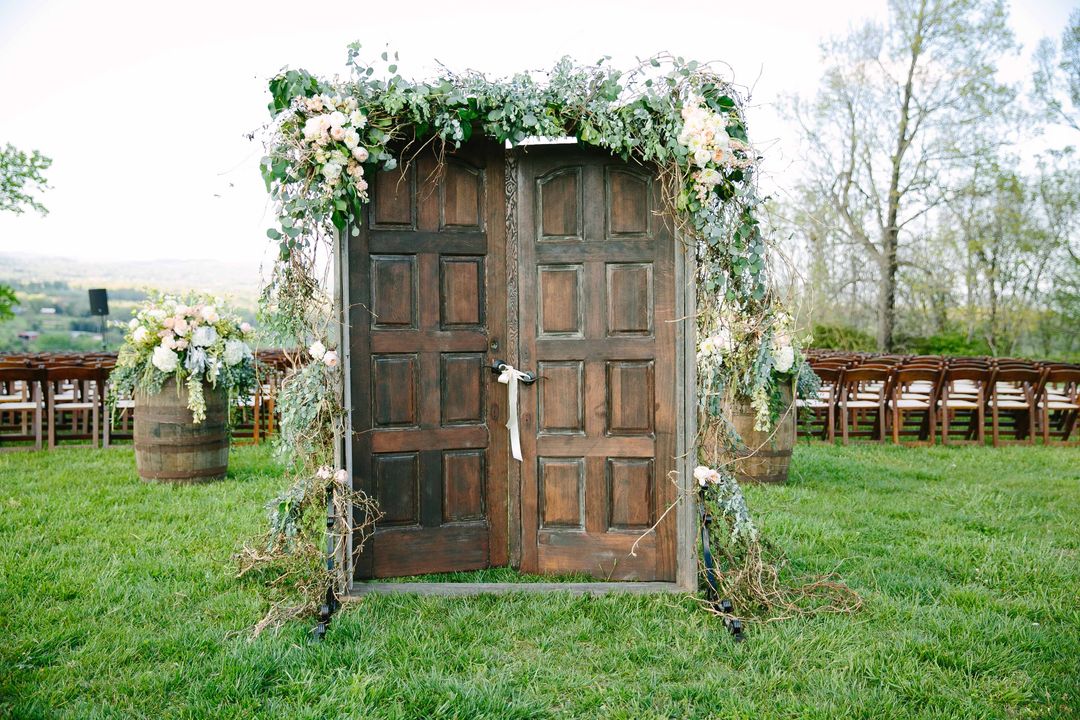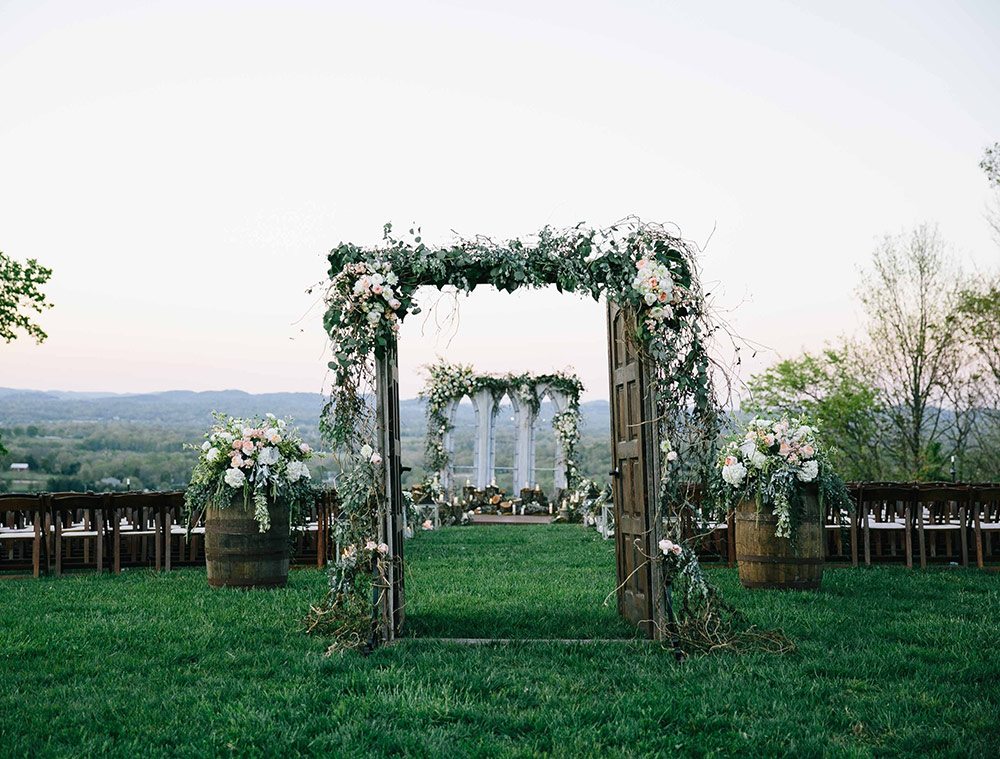 Whiskey Barrels
A versatile and functional piece of decor, whiskey barrels can be used throughout your wedding. Use them at the ceremony to mark the entrance or to create a rustic backdrop. For the reception, a bar or buffet table. Whether you opt for a classic whiskey barrel or a whitewashed barrel, they look stunning when topped with fresh florals.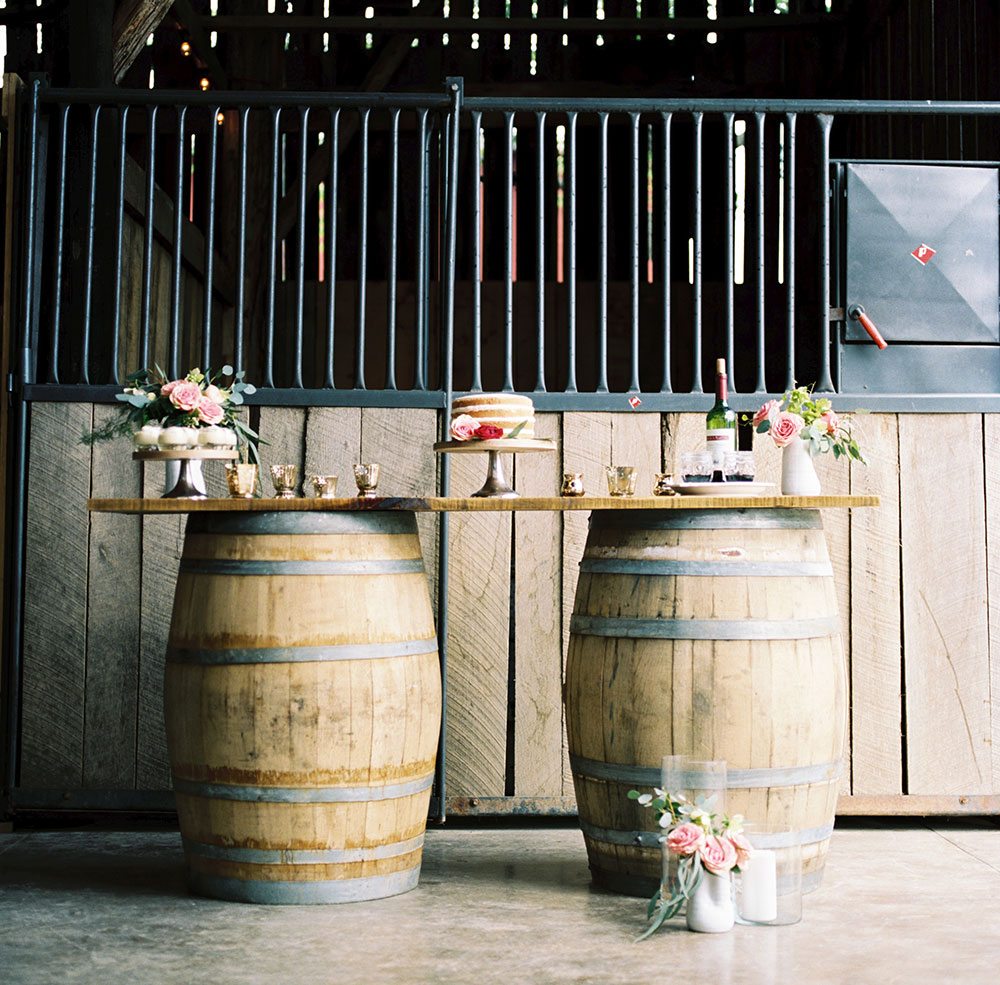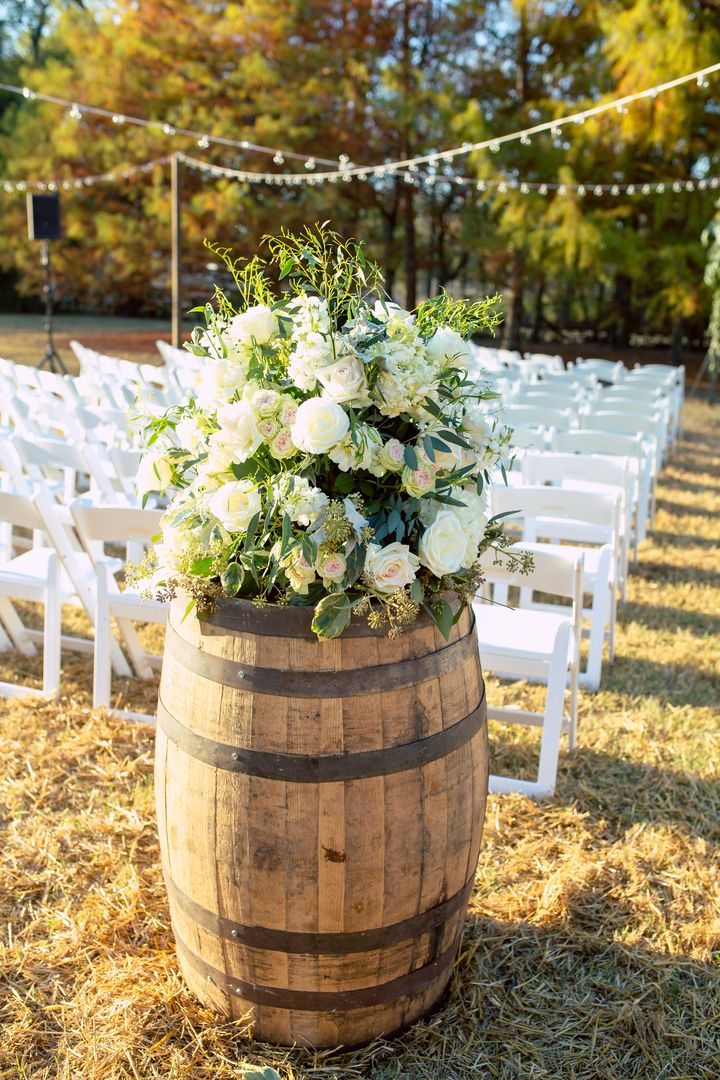 Rustic Benches
A fun way to mix up seating, our rustic benches are cute and comfortable. They can be featured at your ceremony, and are extra cozy when paired with pillows and blankets. For the dinner reception, use them with our Fruitwood Farm table, for a more casual vibe.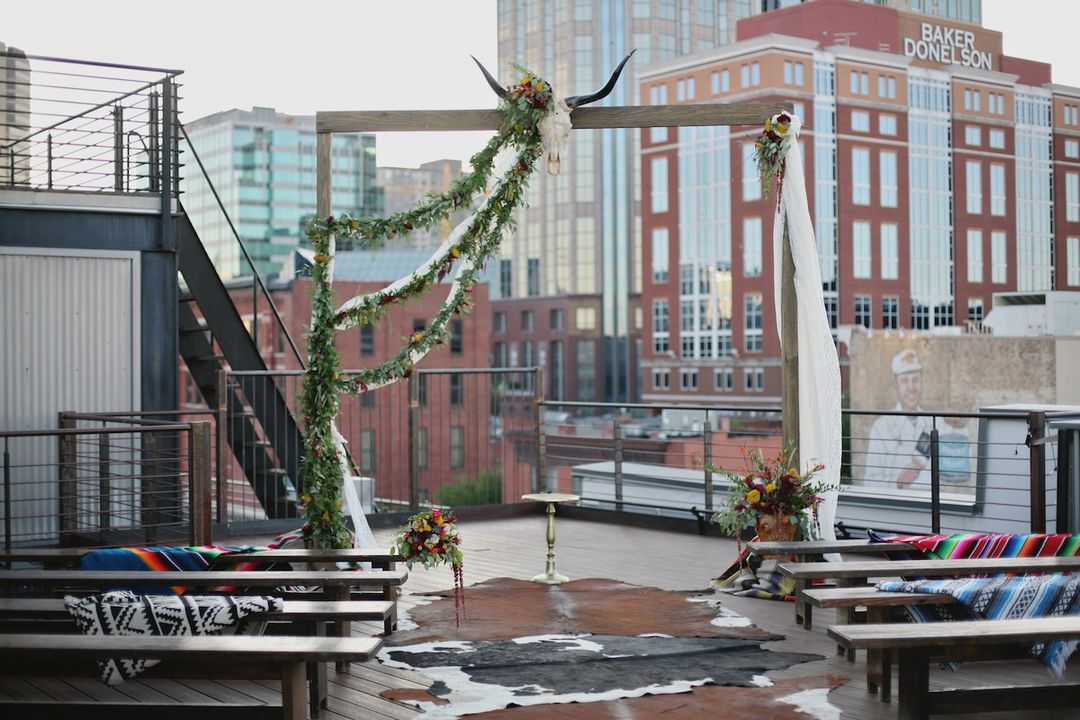 Cross-back Chairs
Bring a touch of rustic elegance to your event with our Cross-back Chairs. A more traditional seating option, these chairs are as comfortable as they are beautiful. Although simple, they make a statement when paired with our White Wash Farm Table.
Wood Chargers
An easy way to amp up your table settings is with our wood chargers. Paired with any of our white china options, they really make a place setting POP!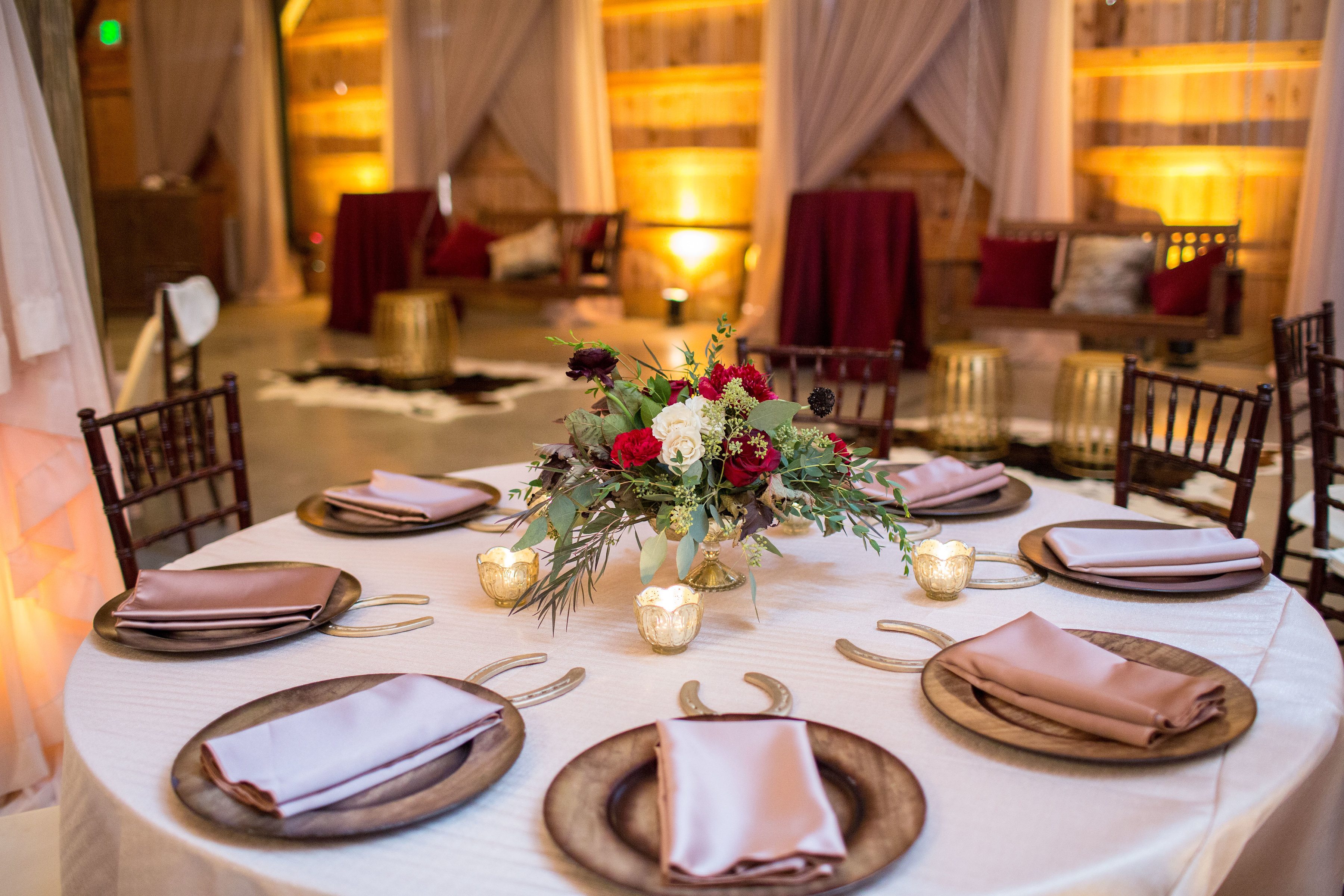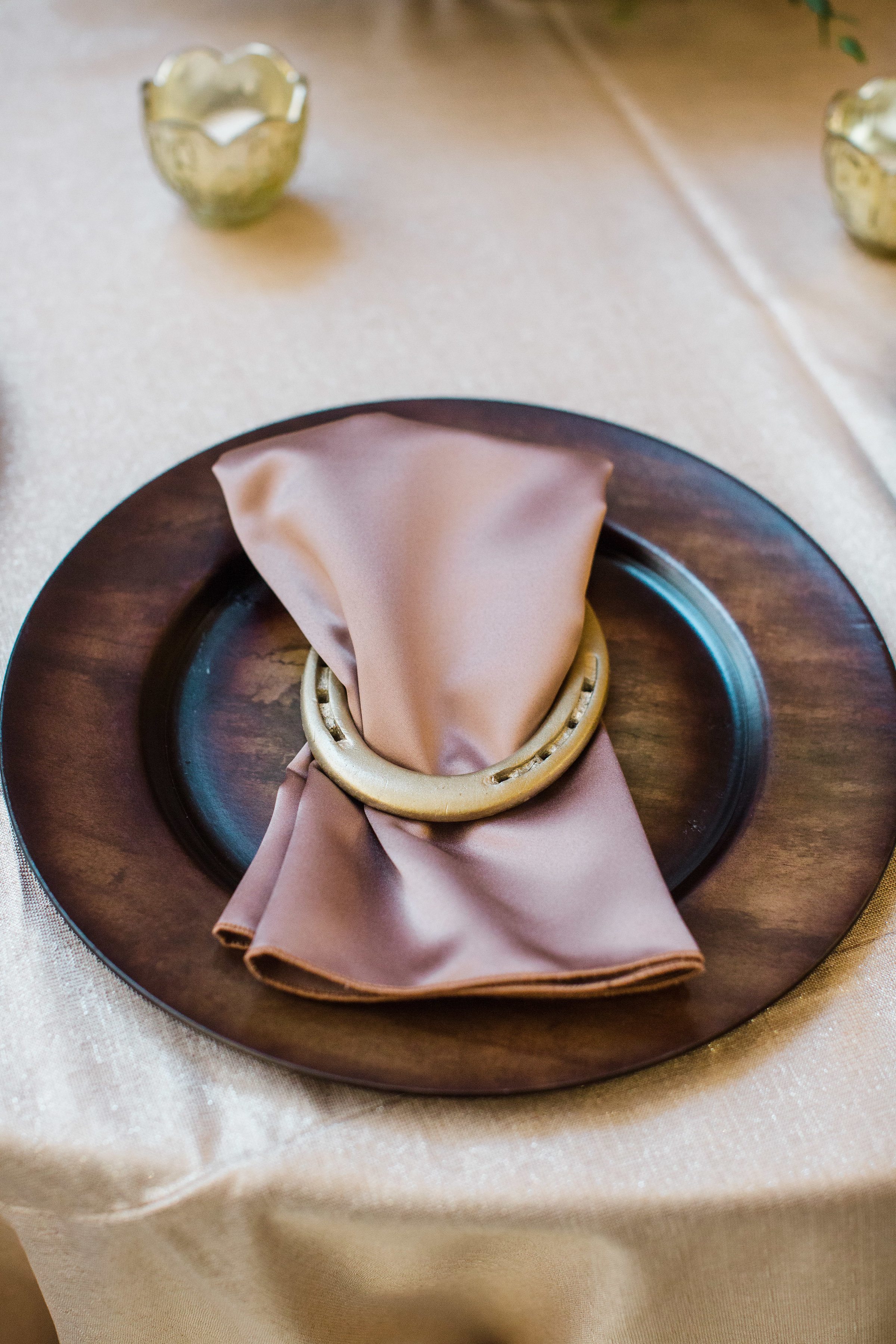 Photo by SheHeWe
Artisan China
An alternative to plain white china, our artisan china is bone colored and lends a more rustic look. This serving ware looks especially beautiful with our Austin flatware and Havana parchment napkins.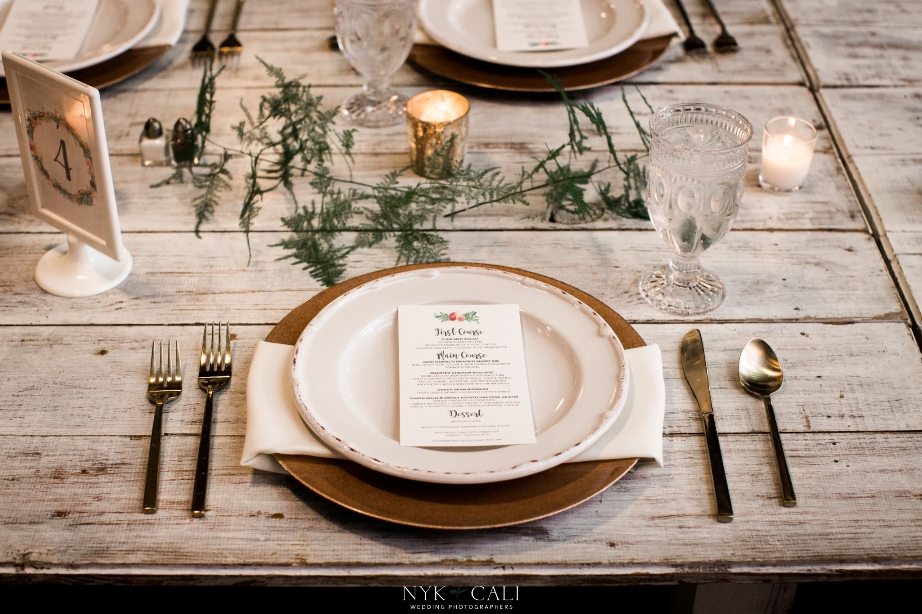 Recycled Wine Glassware
Available in Hi-Ball Glass or Rocks Glass, our recycled wine glassware will lend a fresh feel to your table setting. If you prefer a more casual look, consider the always popular mason jars, perfect for a non-alcoholic wedding (or a causal Southern centerpiece).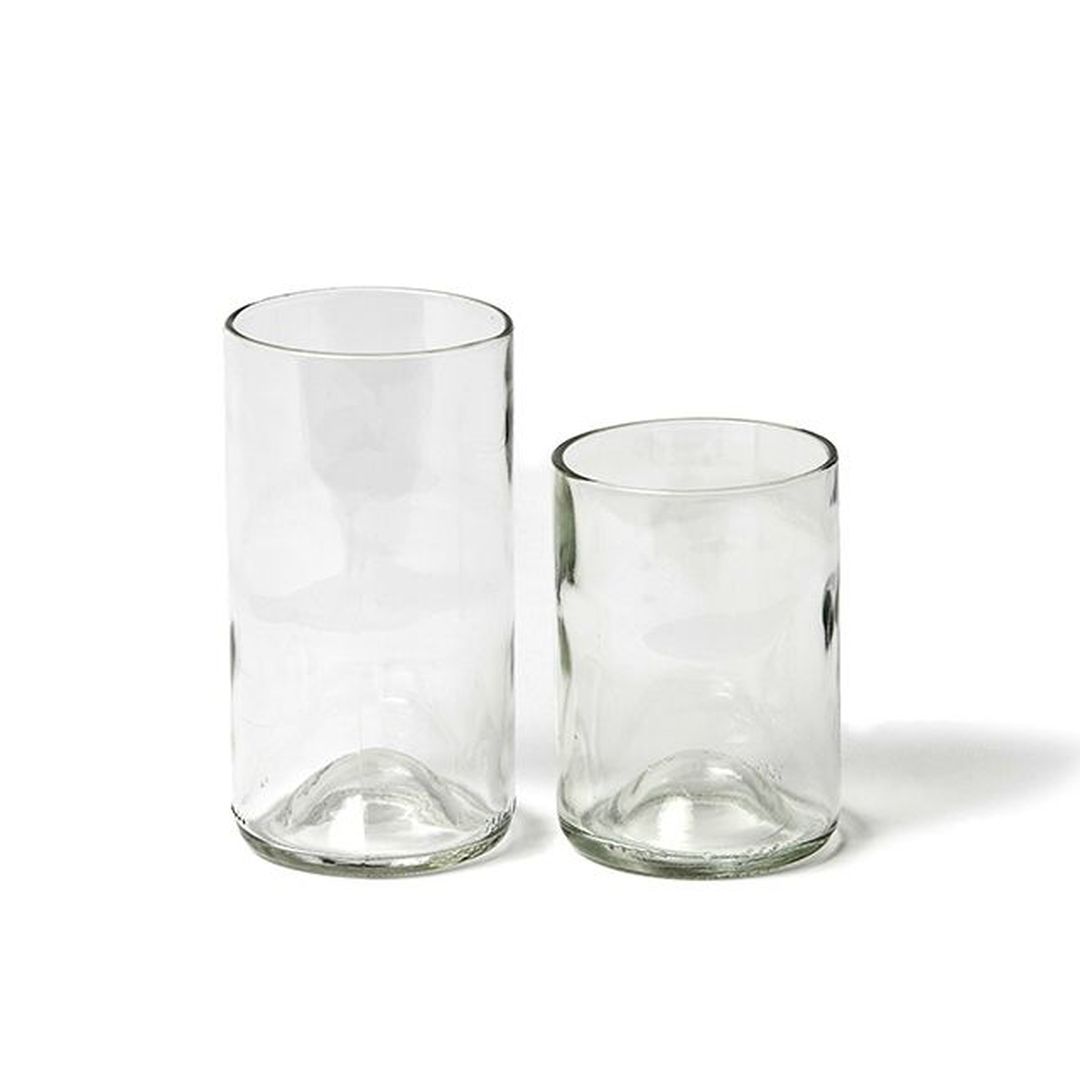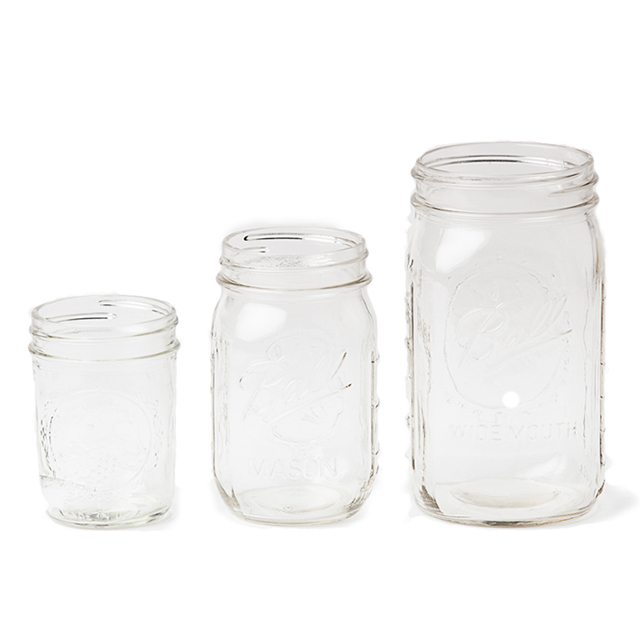 Wood Cake Stand
Show of your sweets and other treats in style with a wood cake stand! With a modern metallic base, our Wyatt Pedestal Cake Stand is a beautiful mix between old & new.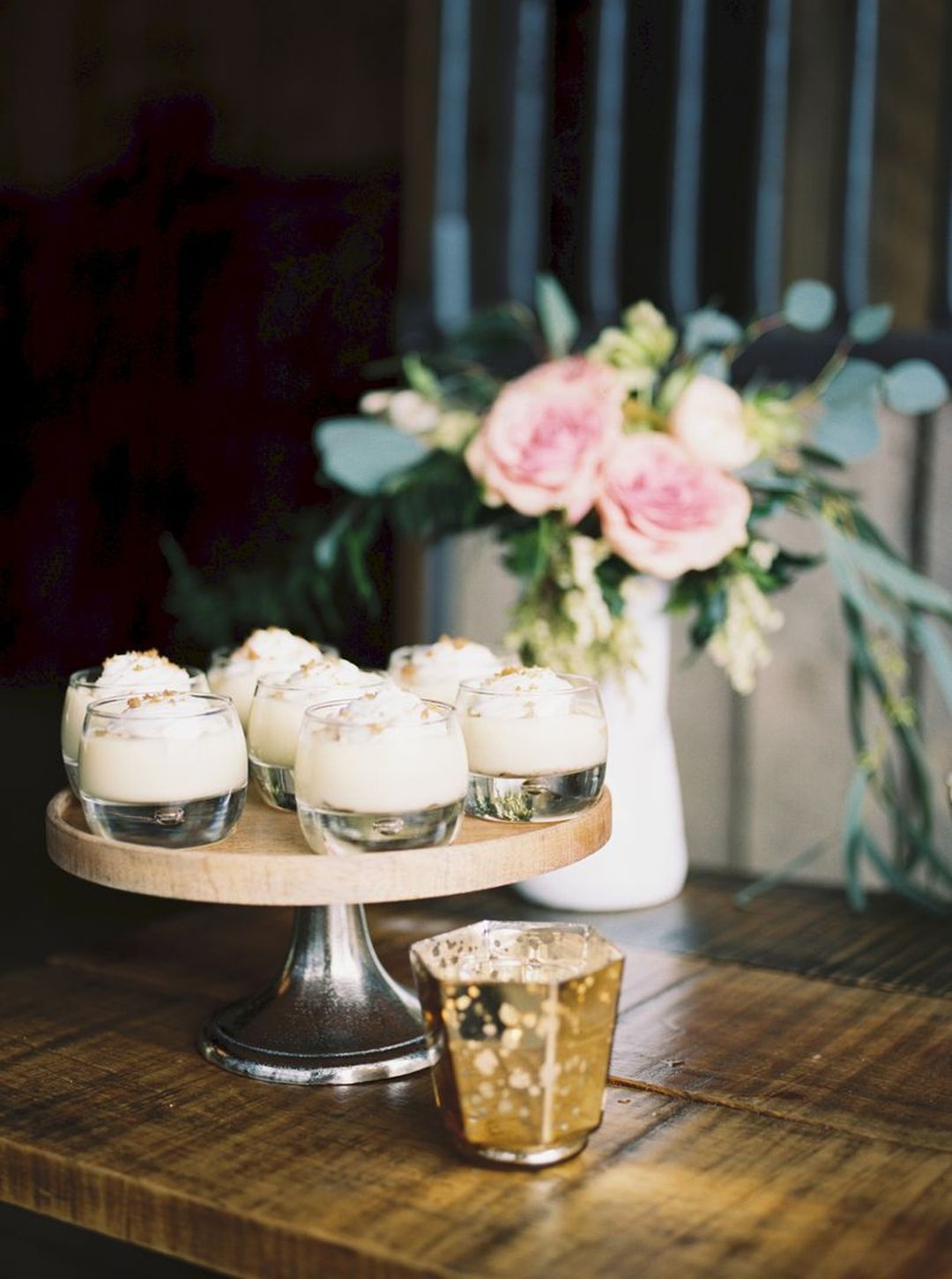 Chalkboards
Vintage chalkboards are a unique way to create signage, whether you need to direct guests to different areas of a venue or simply want to welcome them with a greeting. Our extra-large Sawyer Chalkboard makes for a perfect dinner menu.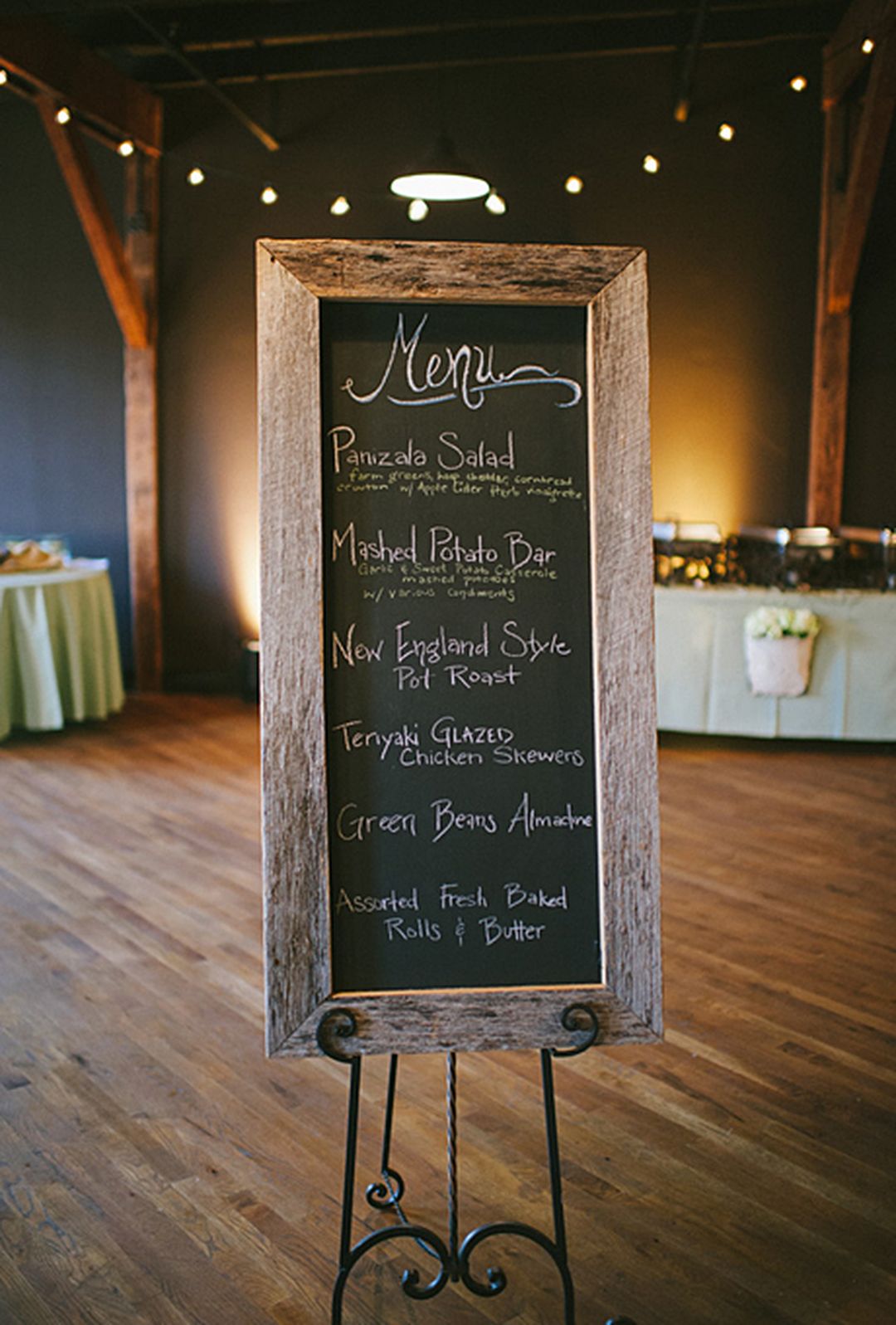 Chiffon Runners & Velvet Linens
A touch of unique textures will add dimension to your event! Our velvet linens, available in various colors, are the perfect way to amplify your dinner tables. If you would rather showcase the tabletop, like that of our Fruitwood farm table, opt for a chiffon runner instead. This elegant and flowing material will allow the wood to shine while keeping a romantic vibe.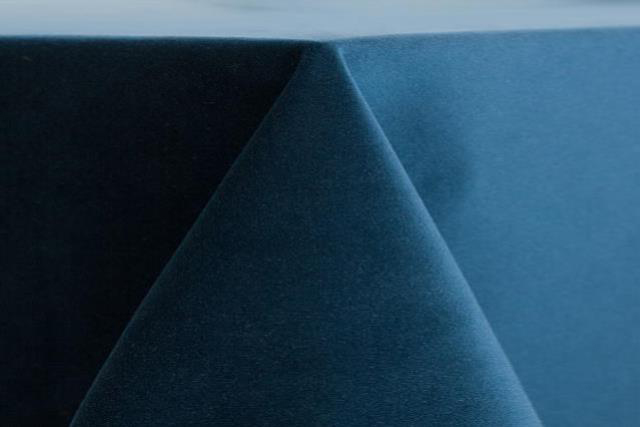 We can't wait to plan more Tennessee fall weddings! Send us a message at info@southerneventsonline.com to get started on designing your big day.
FEATURED RENTALS | walnut ceremony doors, whiskey barrels, Austin flatware, Havana parchment napkins, fruitwood farm table, white wash farm table, velvet linens, chiffon runners, Sawyer chalkboard, Wyatt pedestal cake stand, recycled wine glasses, artisan china, cross back chairs, wood chargers, rustic benches
SEE MORE LIKE THIS