29

Sep

IN STOCK: Vintage Seating & Tables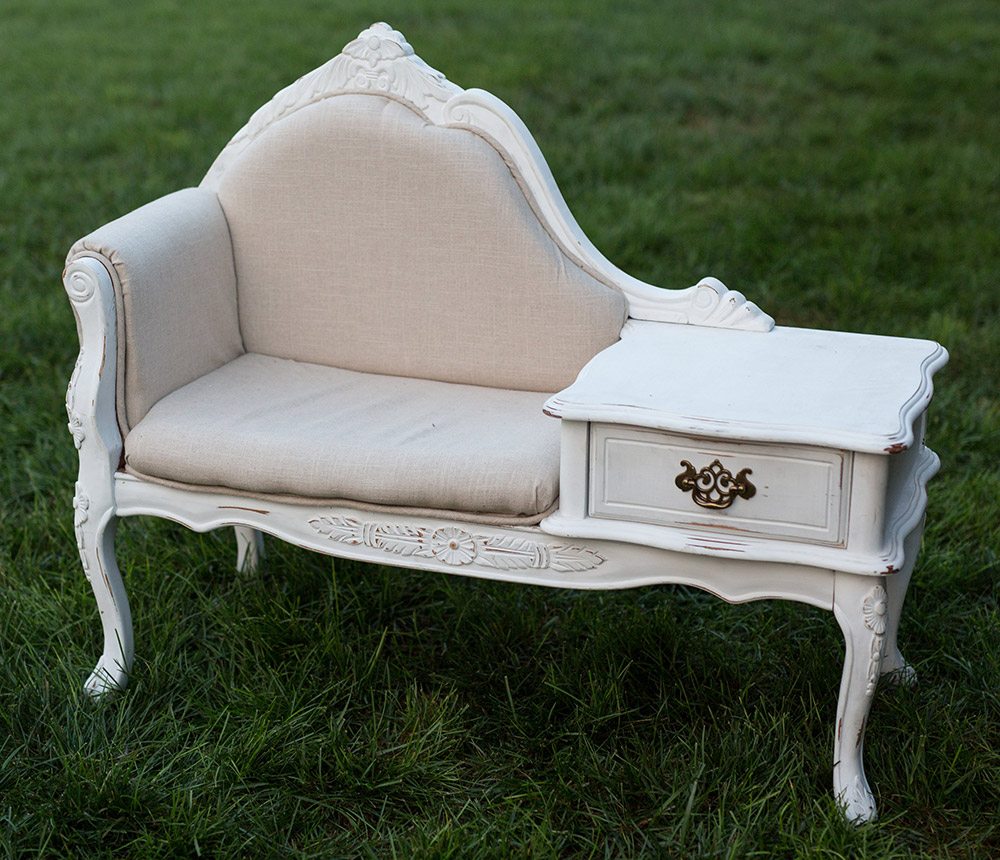 Just in time for fall, our Vintage Prop Shoppe has a bevy of new inventory including vintage tables, vintage chairs and darling telephone table.  All items are in stock and available for rent. Read on for more details or contact our team to schedule a warehouse tour to see these pieces in person, info@southerneventsonline.com.
The Marta Table and Ashley Buffet Table. Shown below respectively, these vintage tables give you stylish options for food and beverage service.  Marta features a walnut stain and turned legs while Ashley has a feminine feel with a distressed white finish and delicate legs.
The Annabelle Chairs. Available with and without arms, Annabelle is a ivory distressed vintage chair with a neutral cushion. We have 5 chair without arms and 4 with arms so these chairs can be mixed and matched in a garden lounge, at a sweetheart table or elegant shower.
The Amanda Chair. A aqua distressed vintage chair, the Amanda Chair expands our collection of colorful wooden chairs.  We have two in stock and she will pair well with Basil, Sadie, Charlotte, Fern and Alex offering your guests a colorful seat from which to dine.  Perfect for corporate events, birthday parties and whimsical weddings.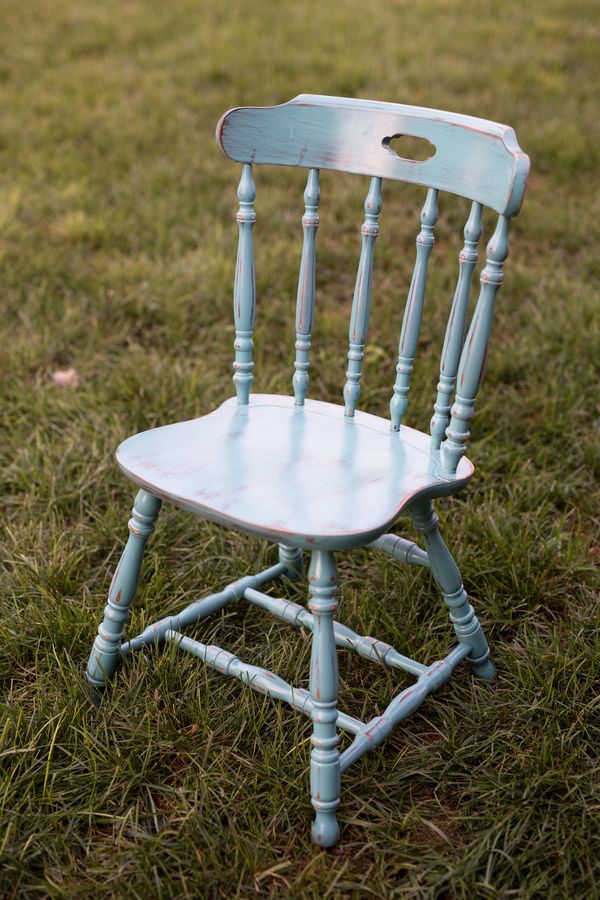 The Tucker Table. This rustic wood coffee table features a distressed finish and painted green table legs.  We love this vintage piece for rustic, farm weddings or children's birthday parties.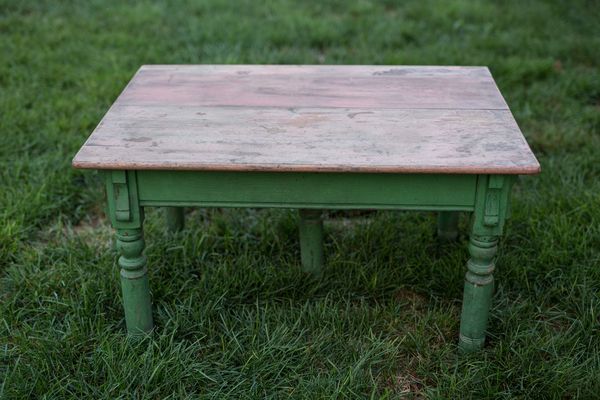 The Priscilla Telephone Table.  Priscilla has been in stock longer than some of our newest pieces but she finally got her time in front of the camera!  A charming item, Priscilla features a upholstered seat, built in table with drawer and feminine detailing. She works well as part of a lounge (table included!) or as a prop for photo shoots.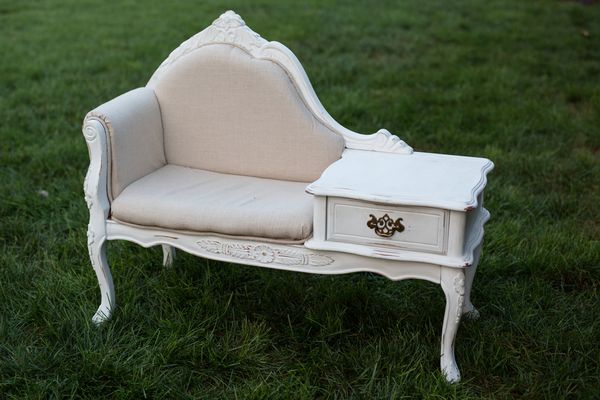 Photos courtesy of Amilia Photography.
FEATURED RENTALS | Marta Buffet Table, Ashley Buffet Table, Priscilla Telephone Table, Annabelle Chairs, Tucker Coffee Table, Amanda Vintage Chair
SEE MORE LIKE THIS