13

May

In Stock: Boxwood Walls for Rent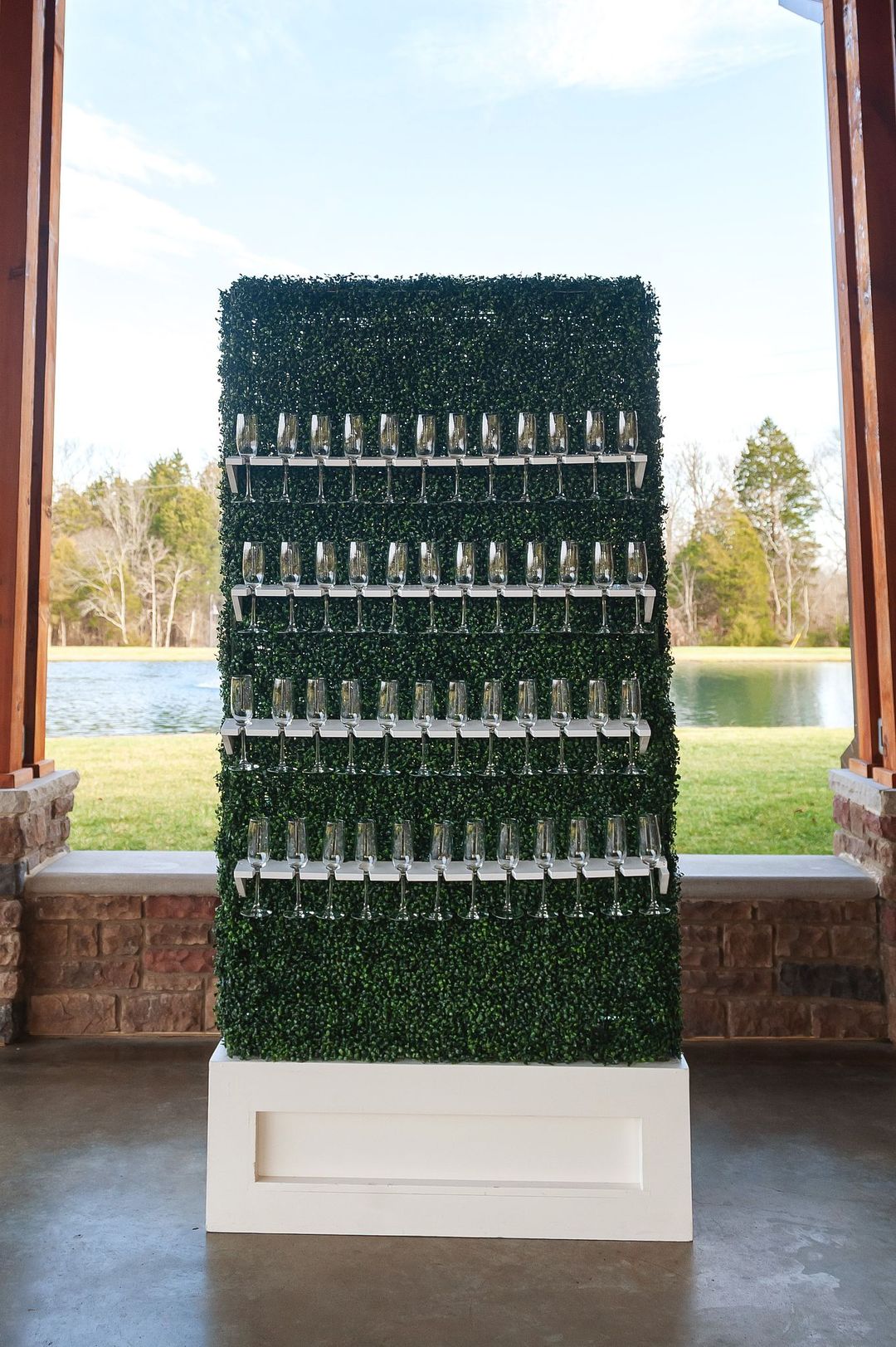 At Southern Events, we love a multi-functional rental! Our boxwood walls are available with 3 distinct bases (gold, white and ivory) and offer endless ways they can be personalized at your event. From serving champagne, snapping pics or elevating your escort cards, see how to customize this rental for your next Nashville event.
Boxwood Champagne Walls
Cocktails are a highly anticipated treat at any event, but why not take your service to the next level with an interactive champagne wall? Creative, interactive, gorgeous, and full of bubbly – we're definitely here for it! Guests will be absolutely delighted as they walk by this fun drink station, which can also double as a photo op! For the setup below, our Boxwood Wall was adorned with lush florals by the talented team at Enchanted Florist, our Fruitwood Shelves and Cybil Flutes.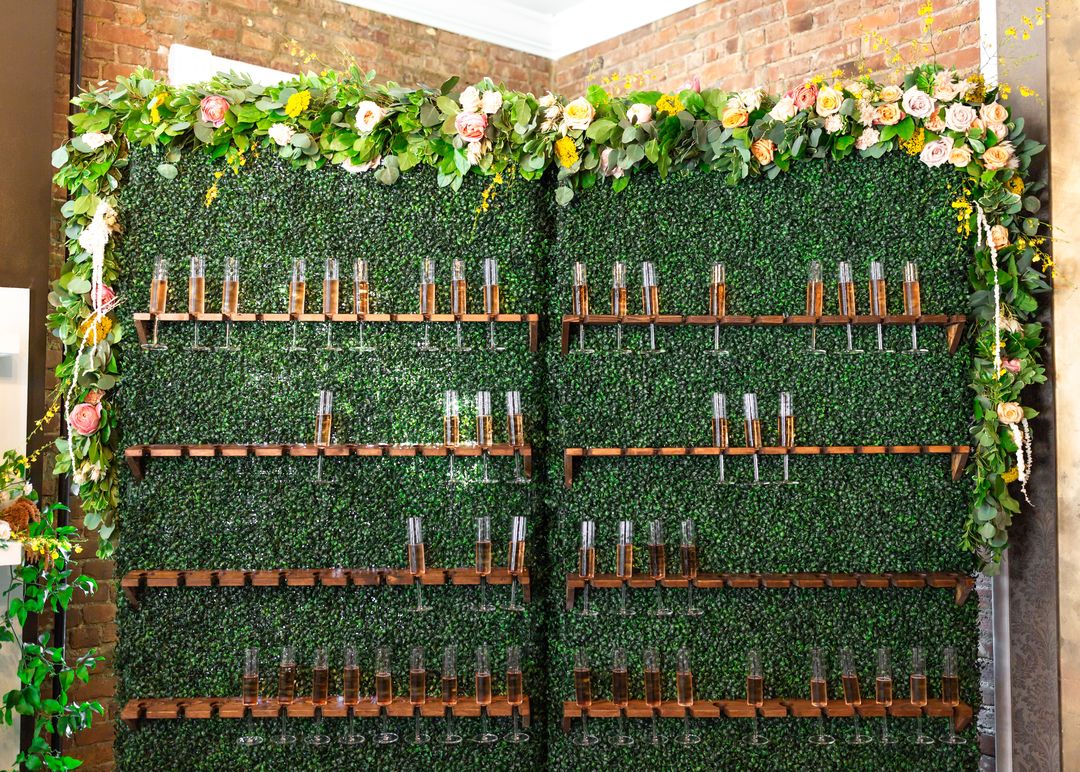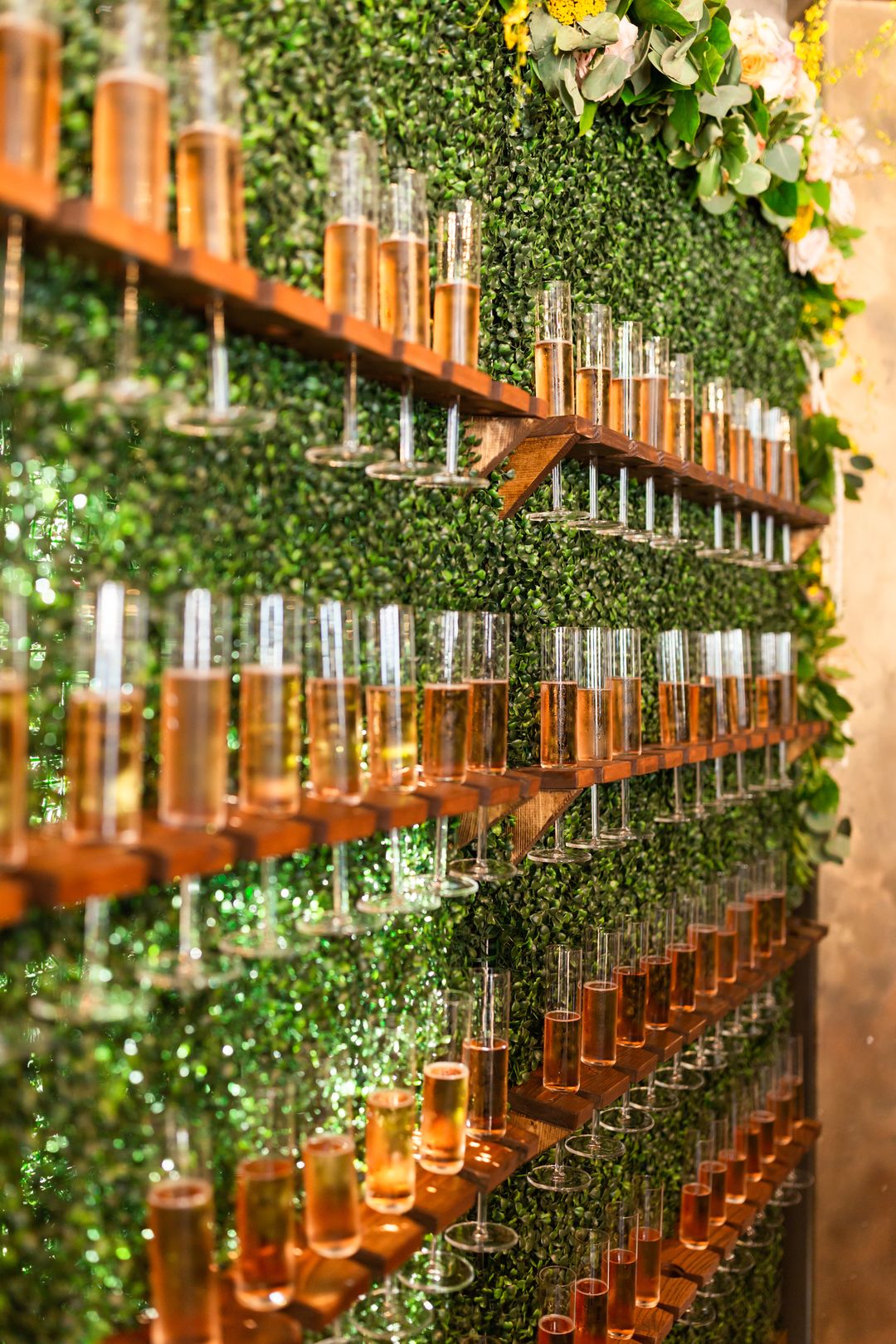 Photos via Honeysuckle & Wine.
Boxwood Wall Photo Backdrops
Entirely customizable, our boxwood walls are a must-have for a trendy photo station. Easily create a photo backdrop that complements your event, whether it's for a wedding or another social gathering. The options are truly endless, as long as you have the creativity and gusto! As shown below, a bright neon sign is always a nostalgic decoration. However, it would also look lovely with a monogram or pictures of the newlyweds. We also love it with a colorful balloon arch for a shower or birthday party.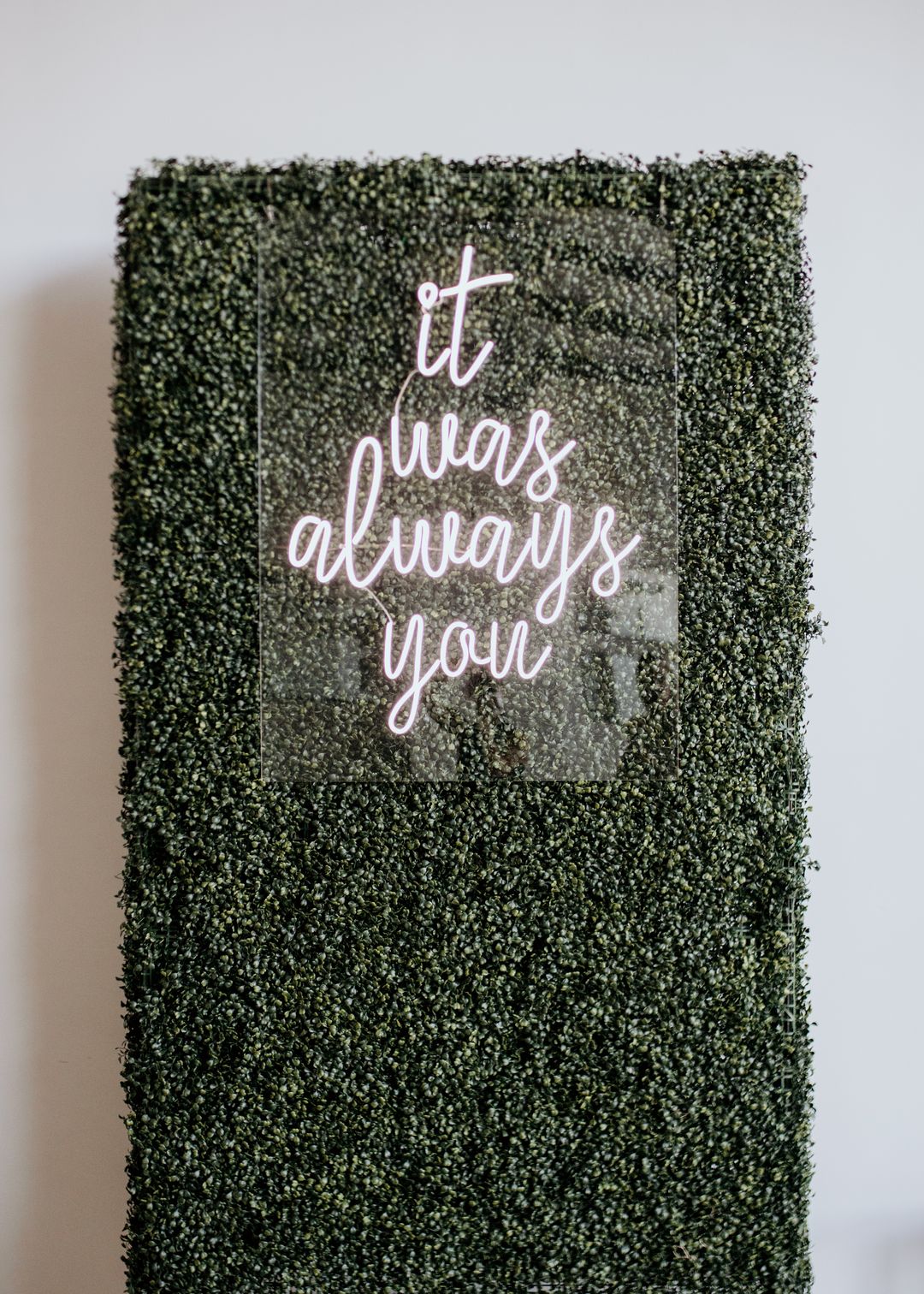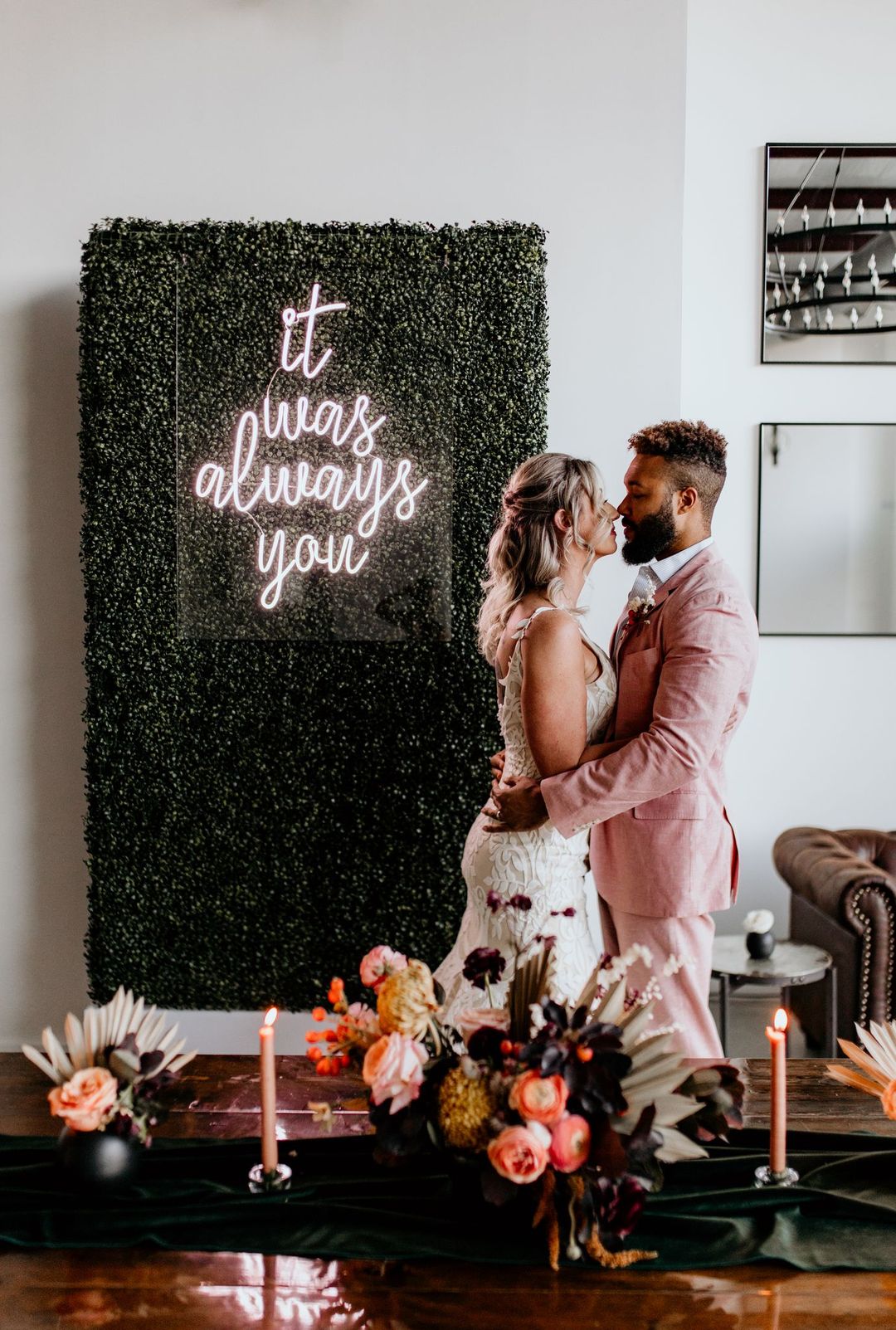 Photo by Megan Stark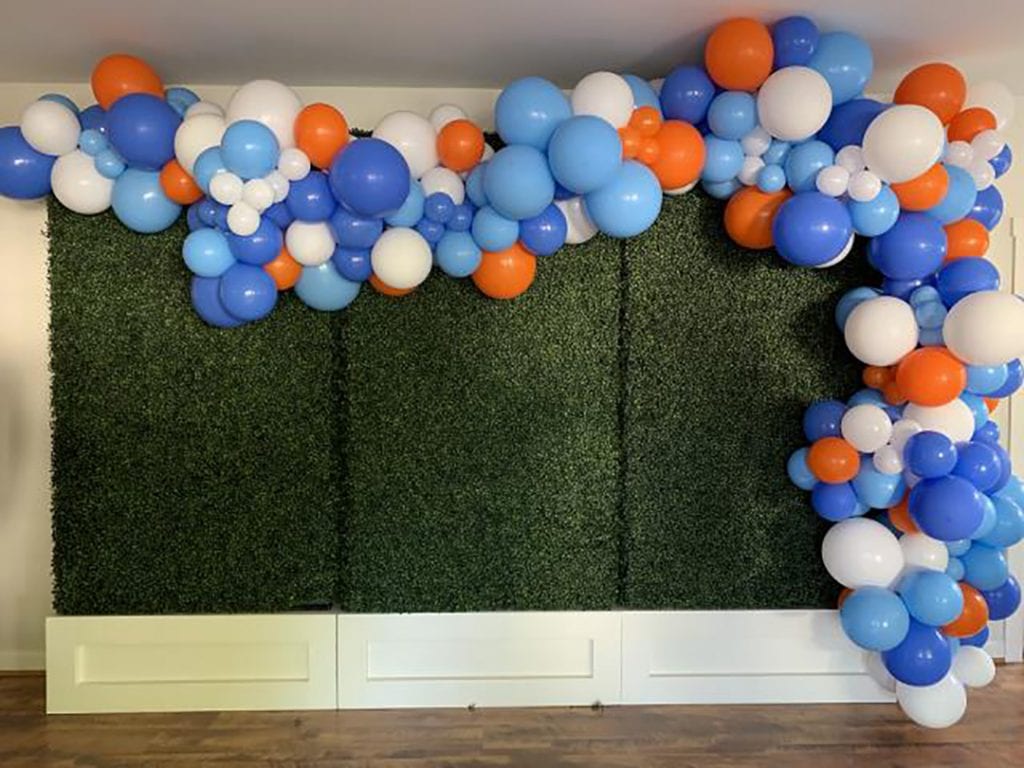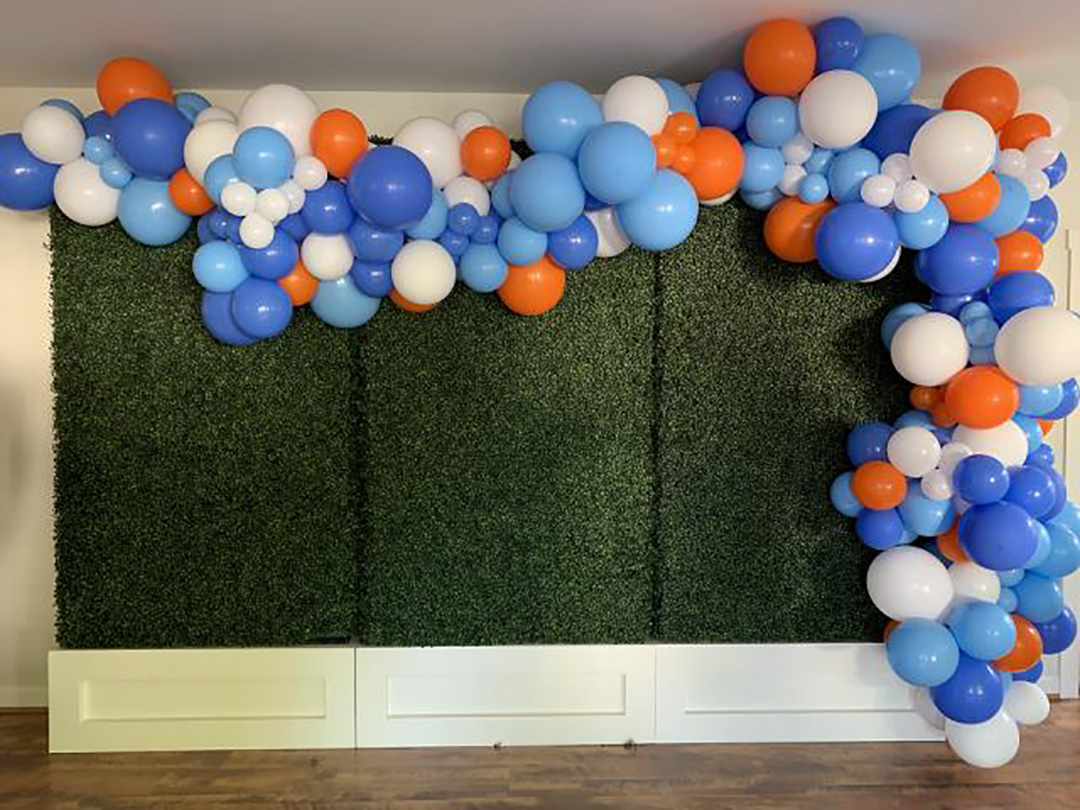 Corporate Event Backdrops and Entrances
For large corporate events, our boxwood walls are an effective way to keep your business at the forefront of guest's minds. As shown, it creates a beautiful backdrop for galas, fundraisers, or celebrations, especially those where there will be a stage or grand entrance. Show off your corporate logo in an upscale way, fitting of the elegant decor. And, if you have sponsors, feature their logos as well.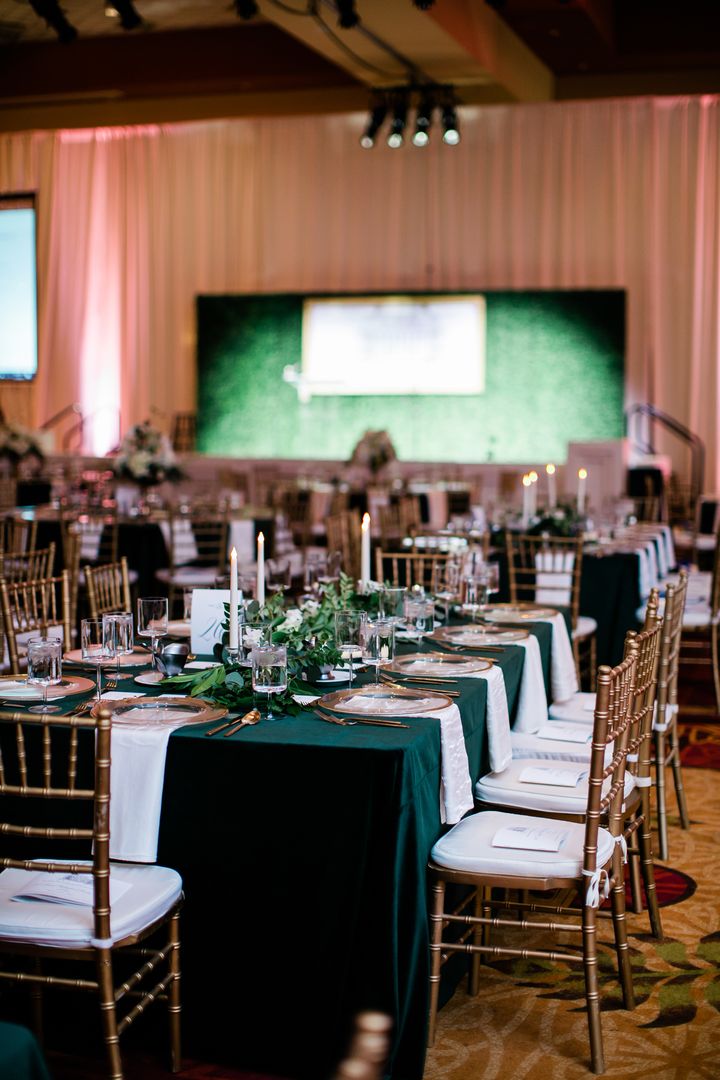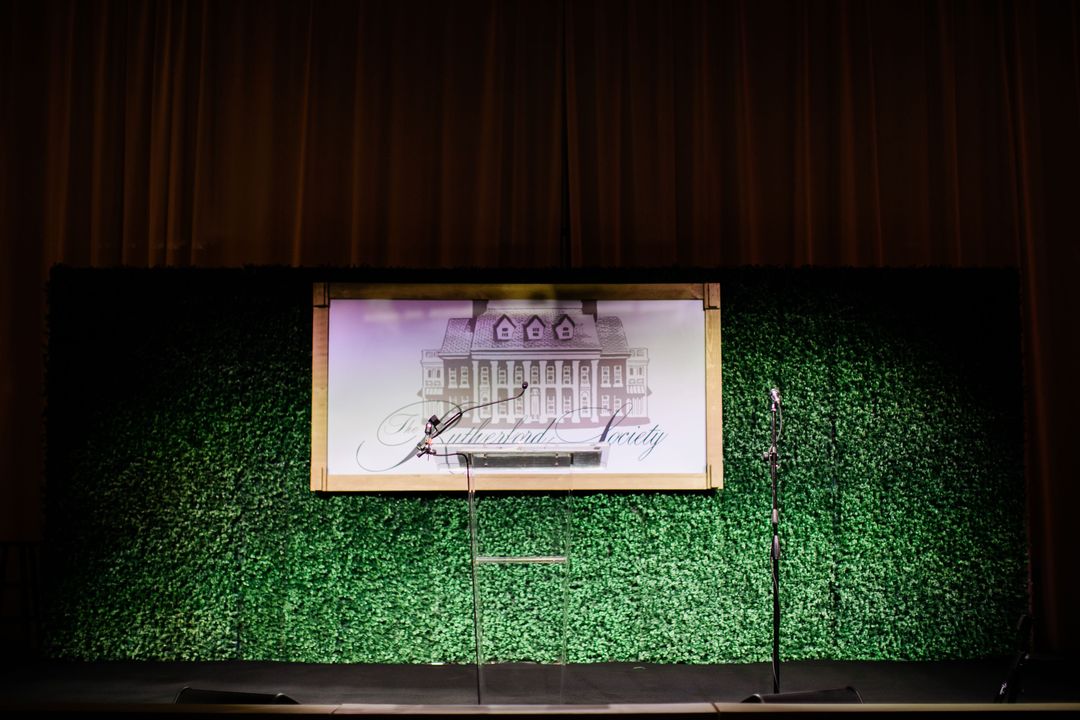 Photos by Jen & Chris Creed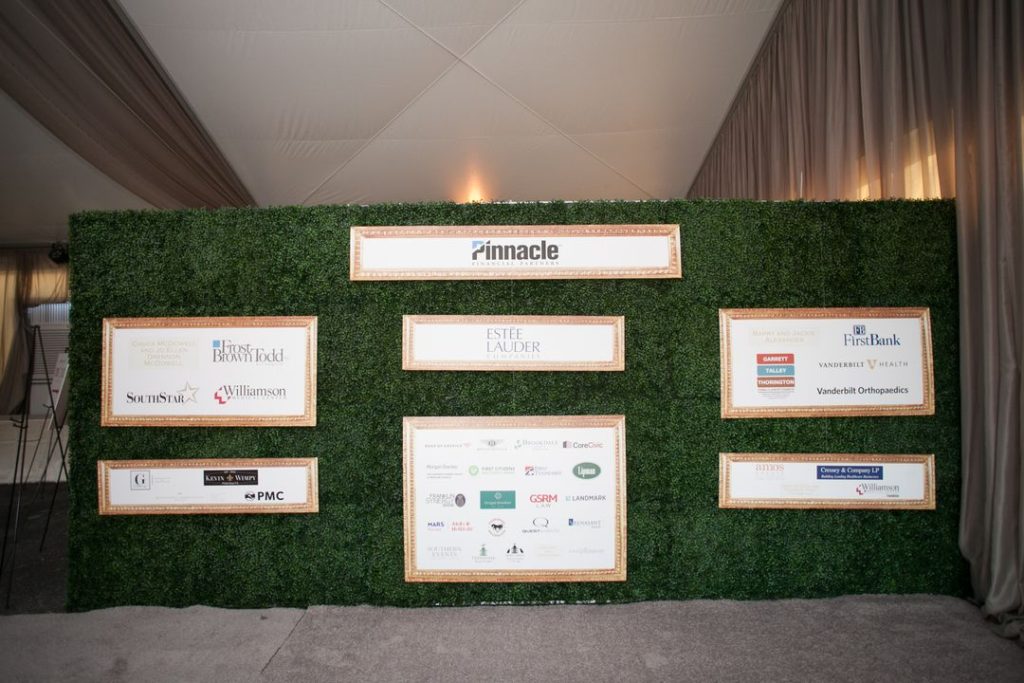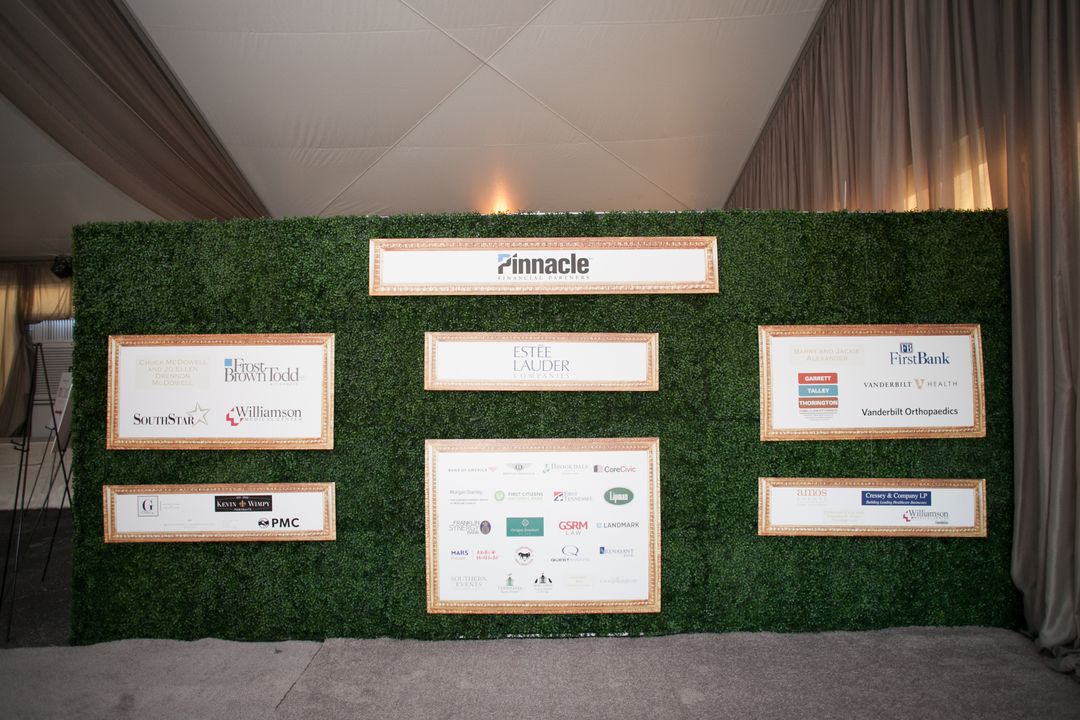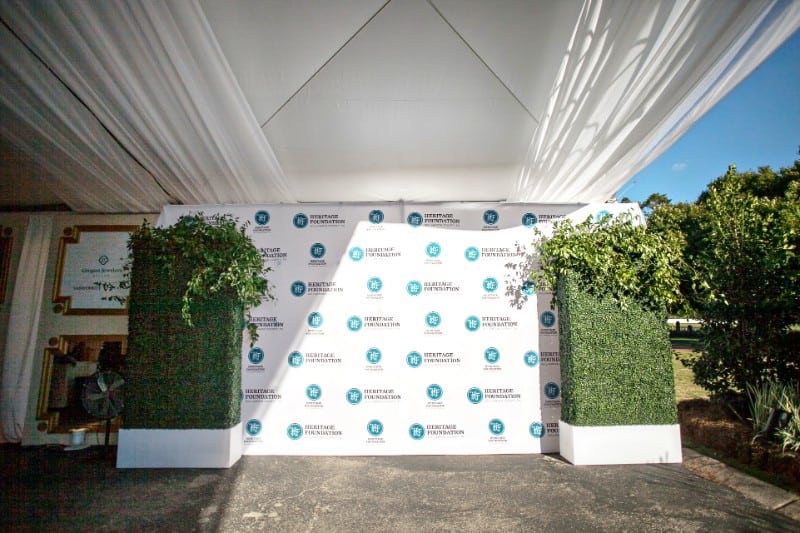 Boxwood Wall Seating Chart
At a wedding, you want to leave a lasting impression! Aside from a champagne wall, one easy method is with an interactive seating chart. Popular in recent years, a boxwood wall seating chart is a fun way to greet guests and guide them to their respective tables. You can simply list their names, like on a mirror or acrylic sign. Or you can use wedding favors that double as escort cards, like these beautiful horseshoe ornaments.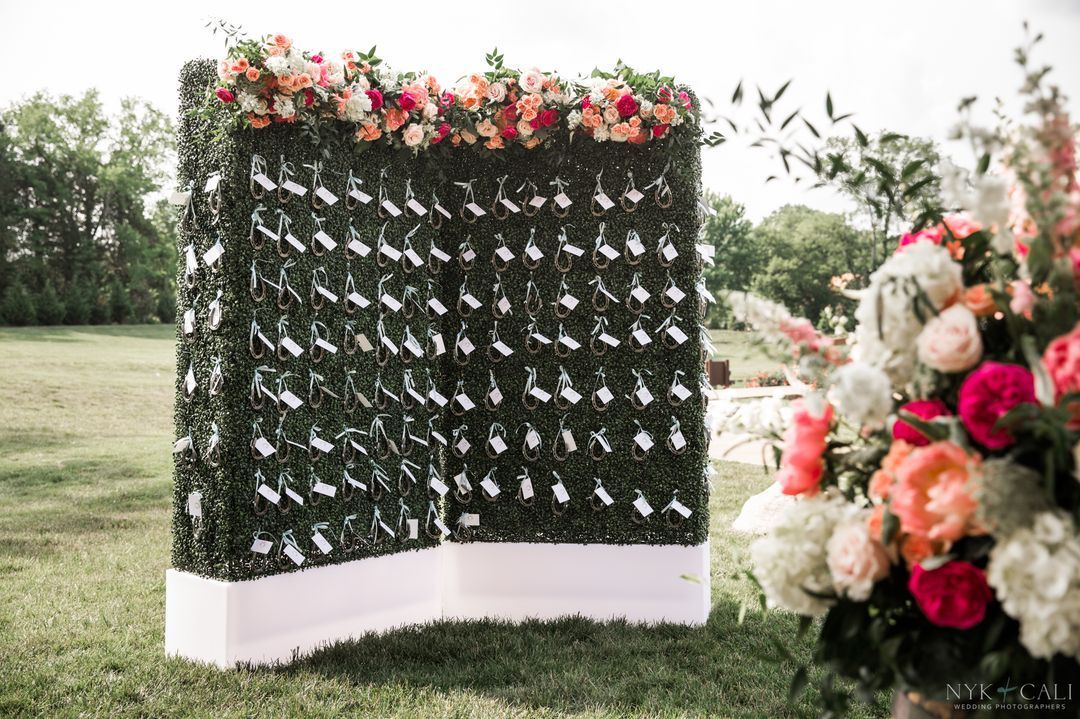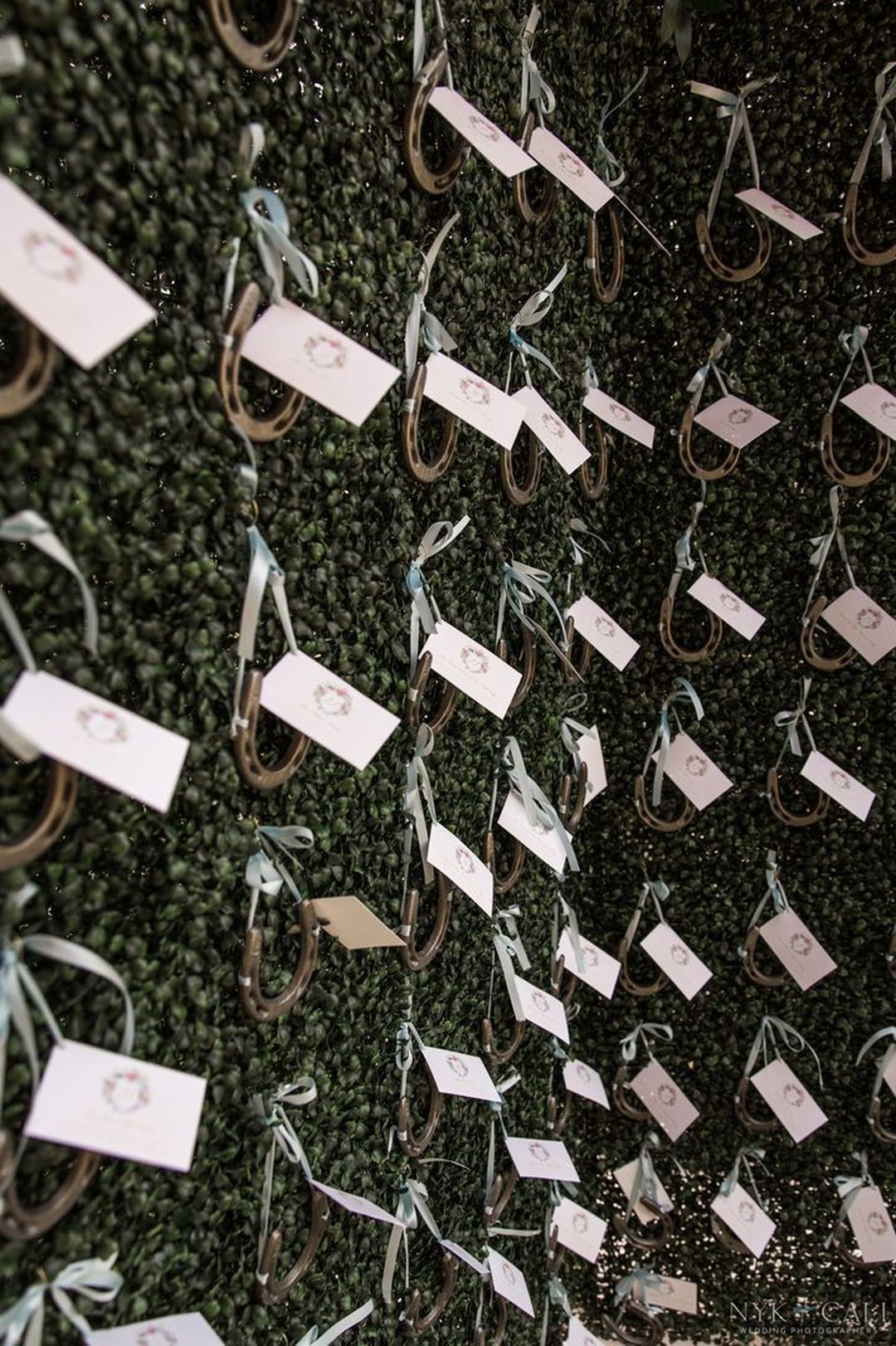 Want to feature one of our boxwood walls, as a drink station or backdrop, at your upcoming event? Let's chat! Send us an email today, at info@southerneventsonline.com.
FEATURED RENTALS | Boxwood wall, Cybil glassware, champagne shelf,
SEE MORE LIKE THIS