9

Mar

On Trend: Palm Springs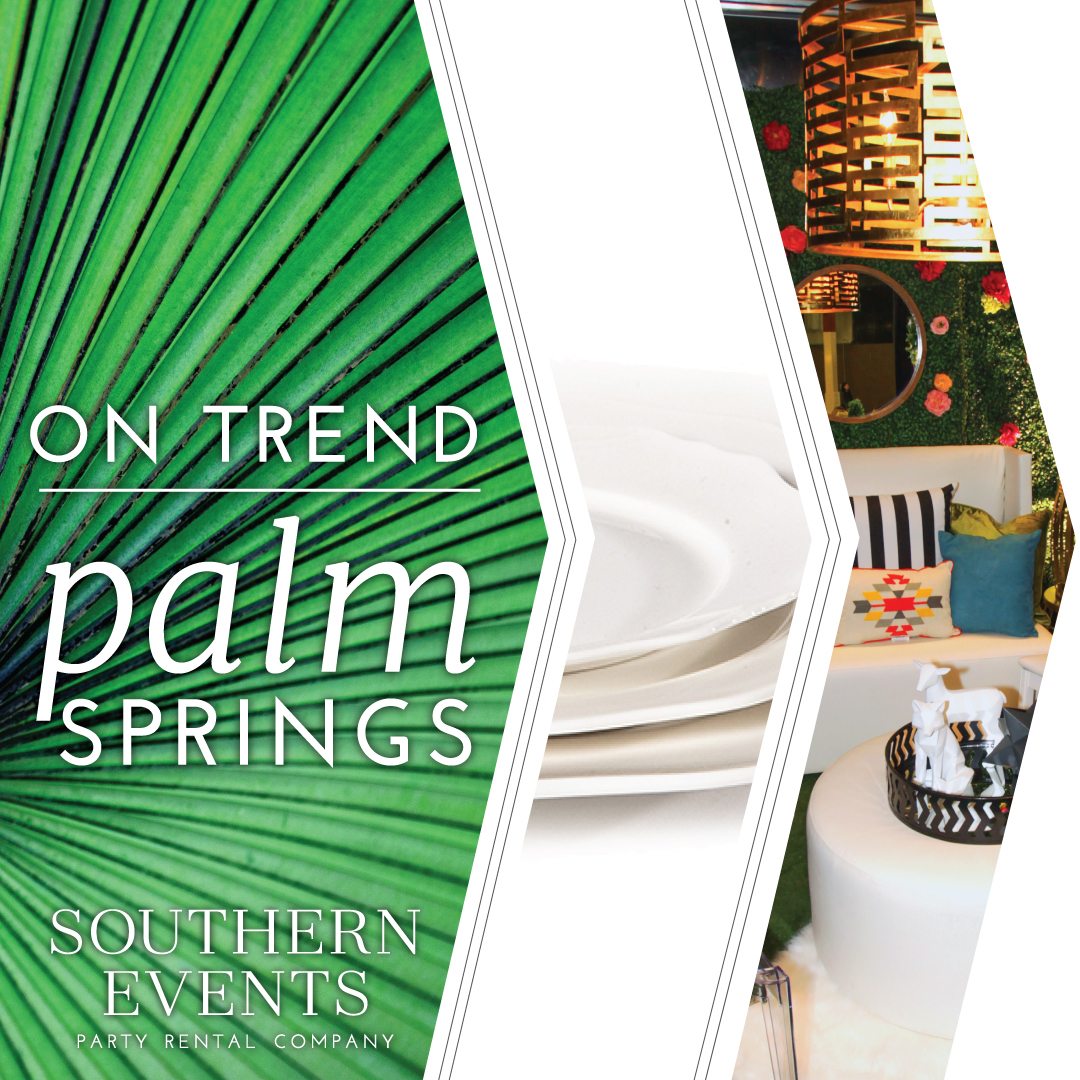 With the changing season, we are craving color and not the only ones! Straight out of California, Palm Springs is a sunny and fresh trend in event design that features hyper-colored linens and props set against washes of greenery (Hello, Pantone 2017 color of the year!) and modern furniture. We see the Palm Springs trend taking off in bridal showers, spring sorieés, ladies' luncheons and brunch weddings in the coming months.
Product Details: Gold Chiavari Chair, Antique White Franklin Bar, Davidson Beverage, Sunny Rolling Cart, Fitzgerald Gold Side Table, Lemon Poly Linen, Lagoon Poly Linen, Cerise Kensington Linen, Black & White Cabana Bench, Mercer Ottoman, Mercer Loveseat, Darcy China, Ghost Arm Chair, Black Round Lacquer Charger
Want to give your next event a punch of color? Contact our team about rentals for a Palm Springs inspired event, info@southerneventsonline.com.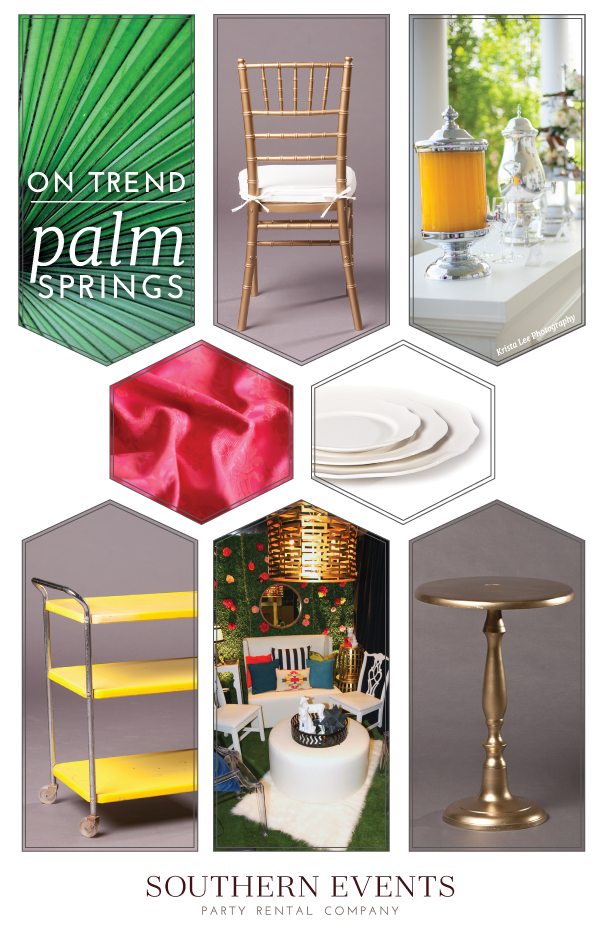 FEATURED RENTALS | Gold Chiavari Chair, Antique White Franklin Bar, Davidson Beverage, Sunny Rolling Cart, Fitzgerald Gold Side Table, Lemon Poly Linen, Lagoon Poly Linen, Cerise Kensington Linen, Black & White Cabana Bench, Mercer Ottoman, Mercer Loveseat, Darcy China, Ghost Arm Chair, Black Round Lacquer Charger
SEE MORE LIKE THIS