28

Dec

Southern Events Products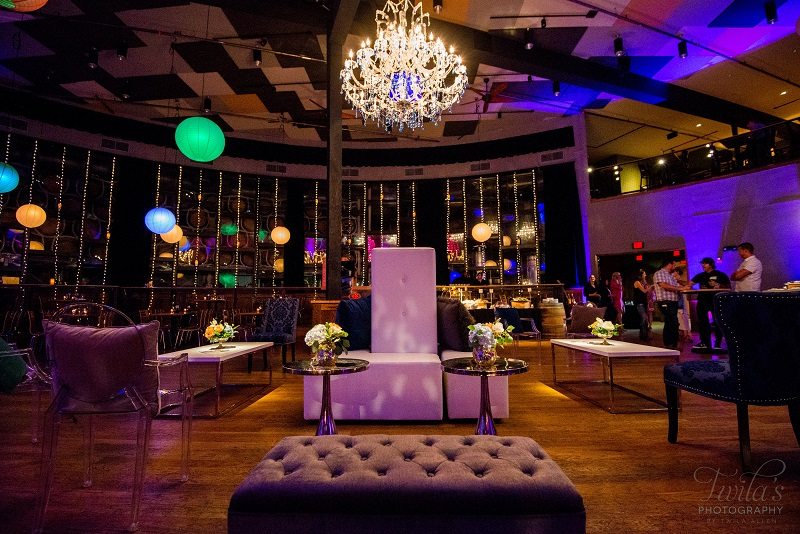 No matter what kind of Nashville or Franklin TN event you're having, a lounge area is a welcome addition. It allows guests to mix and mingle outside of their assigned tables or beyond a conference classroom setting. And with Southern's rentals, lounge areas are functional and fun.
Need a little inspiration? We've put together three popular lounge styles, each featuring a variety of our most loved rentals.
Event Lounge Style: Bright White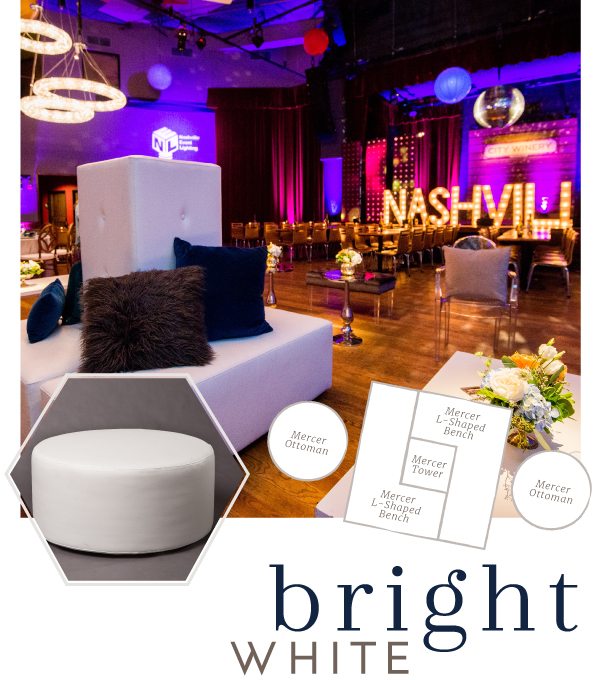 Our new White Leather Mercer Tower is powered, meaning it can be used as a charging station for guests! Busy professionals at your event will love this feature; and paired with ghost chairs and white & silver accents, it's chic any time of the year.
Event Lounge Style: Color Pop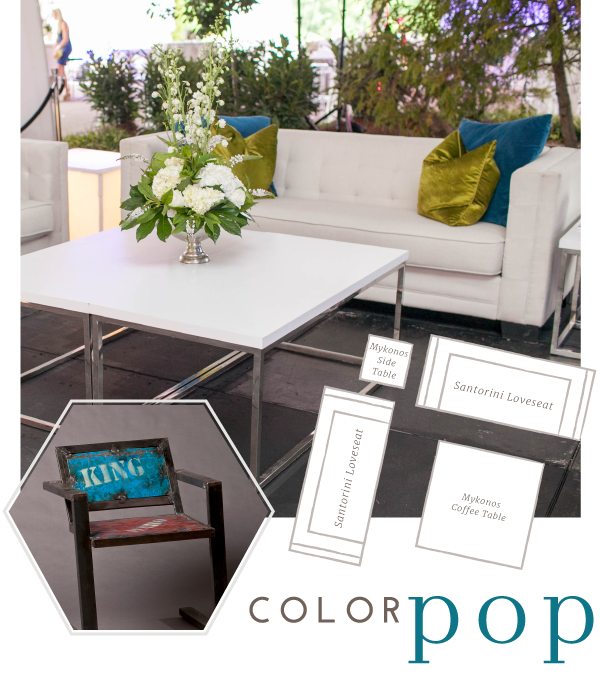 Add a little brand personalization to your event with color! Dress up the classic Mykonos Coffee Table and Santorini Sofa with bright pillows and complete your lounge look with colorful pieces and accessories, like our Urban Metal Arm Chair or Rhapsody in Blue chairs.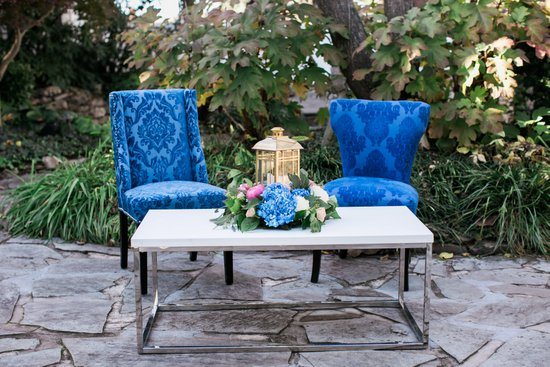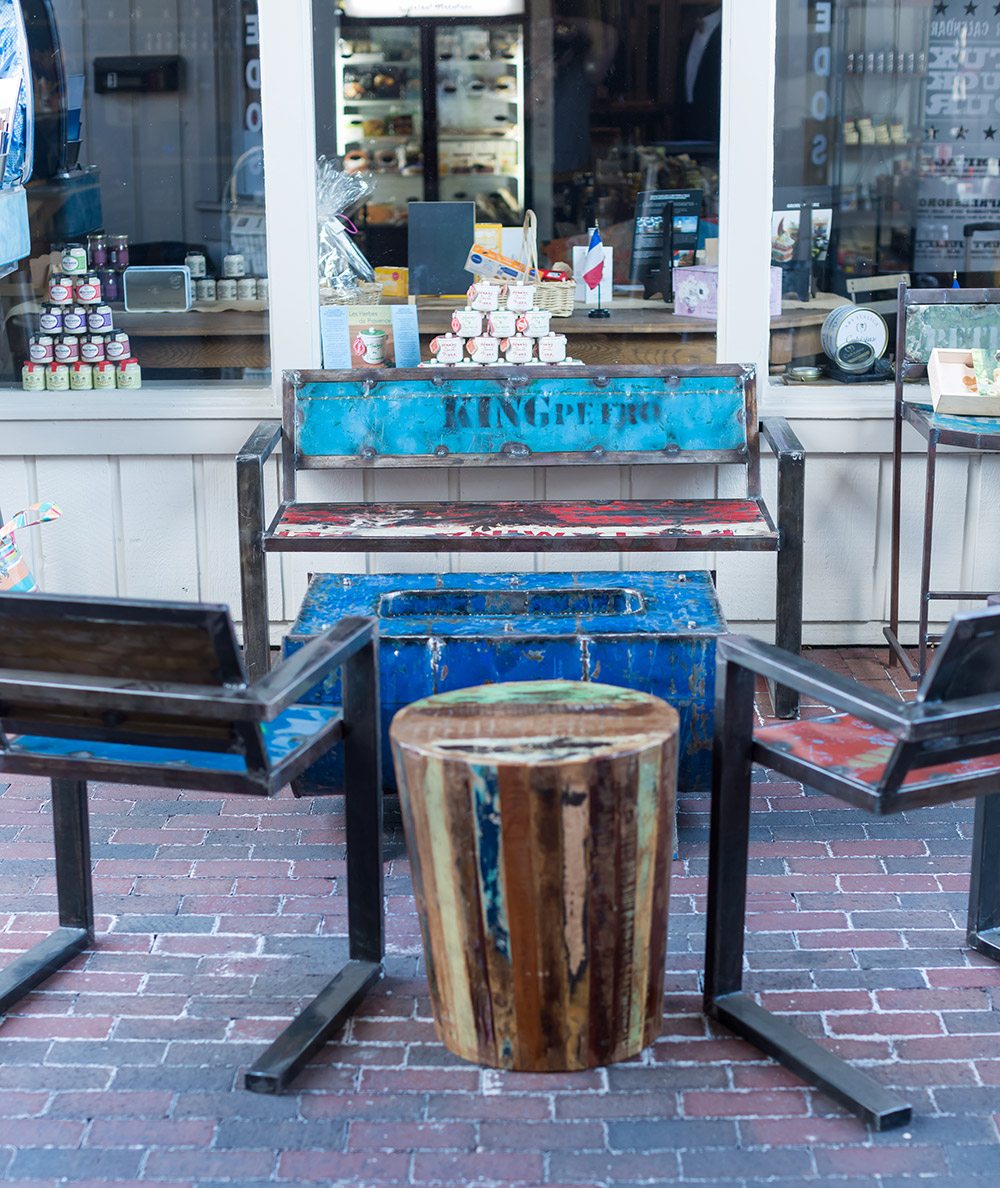 Event Lounge Style: Rustic Texture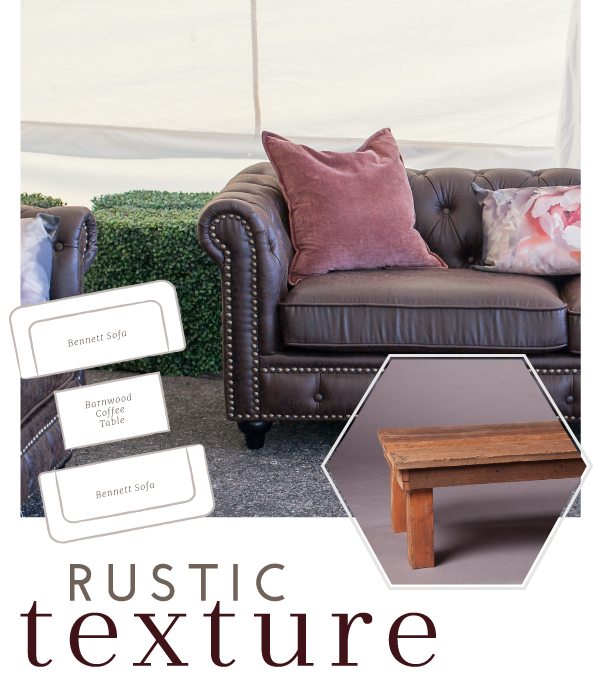 Going for an earthier style? Layering textures can do the work for you! Our tufted leather Bennett Sofa pairs with elegant pillows and the Barnwood Coffee Table to create a lounge that's comfy for putting up your feet after networking at an event!
Event Lounge Packages = Event Styling Made Simple
Looking for something with a little more vintage flare? Or hoping for metallics galore? You can easily define a lounge space without wondering if it all goes together with our specially designed lounge packages. Take the guesswork out of designing your lounge or determining your preferred style and add a lounge package designed by the pros!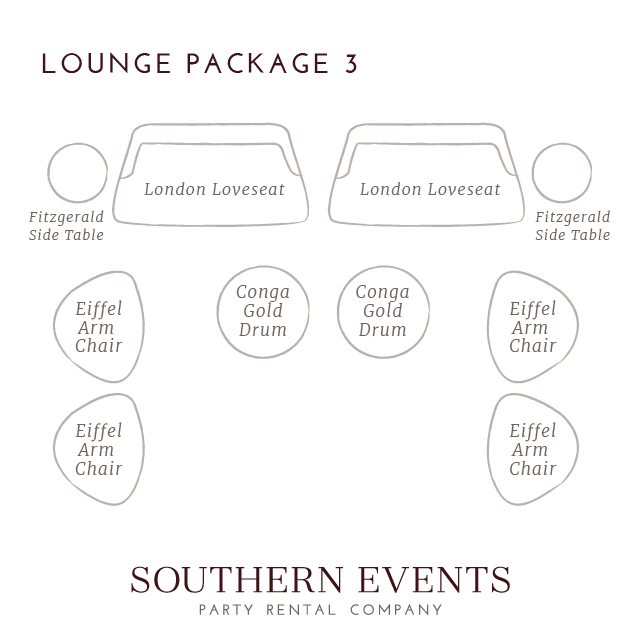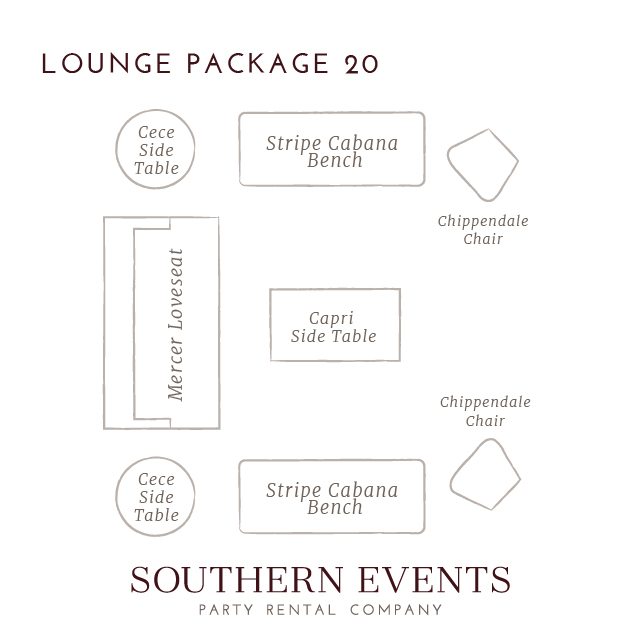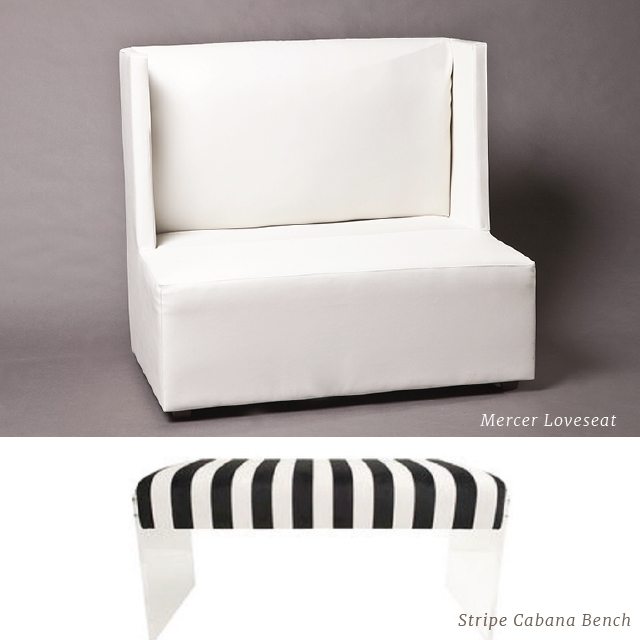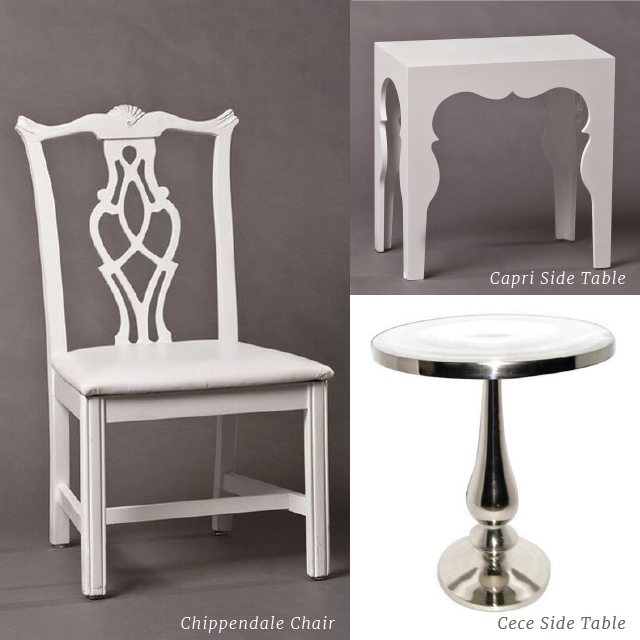 Love these looks? Contact the team today for a quick quote or to reserve the rentals of your choice, info@southerneventsonline.com.
TAGS | Barnwood Coffee Table, Bennett Sofa, Franklin event rentals, Ghost Chairs, Lounge Furniture, Lounge Furniture Packages, Mykonos Coffee Table, Nashville Event Rentals, Rhapsody in Blue Chair, Santorini Sofa, Southern Wedding Rentals, Urban Metal Arm Chair, White Leather Mercer Tower, lounge areas, lounge furniture in nashville, lounge furniture rentals, southern evets and party rentals
FEATURED RENTALS | Barnwood Coffee Table, Bennett Sofa, Urban Metal Arm Chair, Mykonos Coffee Table , Santorini Sofa, Rhapsody in Blue Chair, Ghost Chairs, White Leather Mercer Tower
---
27

Jul

Southern Events Products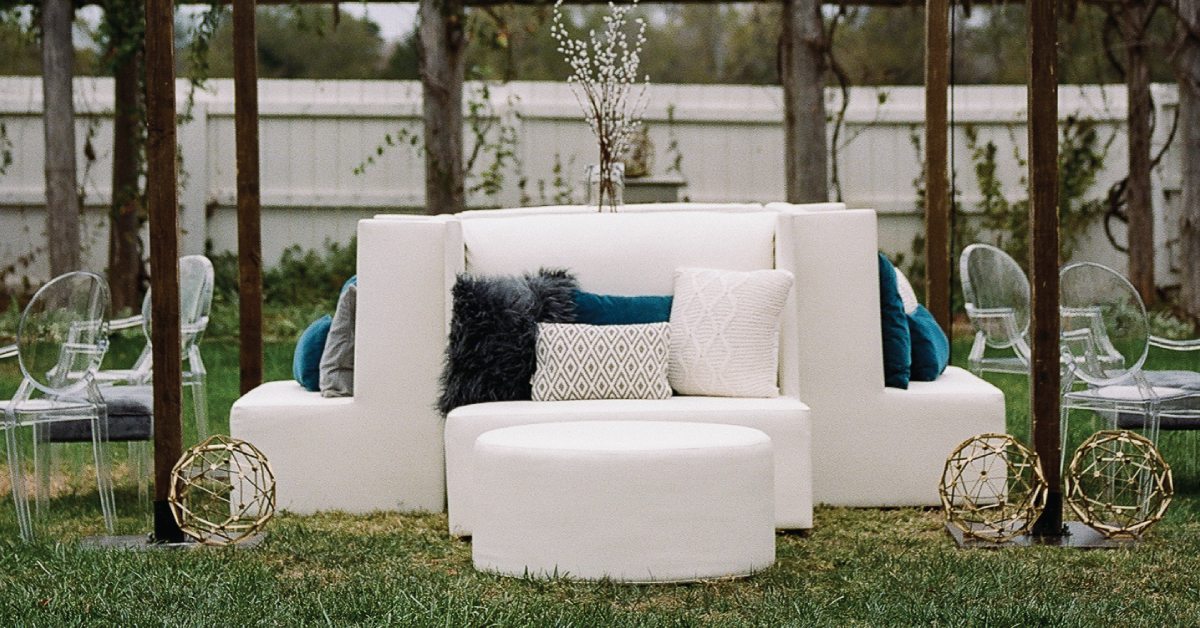 Adding a lounge area to your next meeting or company gala is no longer just a fun design element to include – it's now an anticipated staple for any modern event. The perfect place for your guests to mingle and relax, lounge areas bring people together and adds personality and intimacy to a large event space. Whether your guests are enjoying cocktails or conversation, they can more easily do so in comfort and style with lounge furniture.
Excited about the design addition, but lost when it comes to styling your own? We've made it effortless to add a lounge area to your next event with our Southern Lounge Packages. Whatever event is next on the docket – meeting, galas, wedding or cocktail parties – we've curated our most loved styles for your event lounge!
Formal Corporate Events or Galas
Our Lounge Package One combines clean lines, tufted accents and chic chrome for a buttoned up, black-tie event. With simple and neutral details like this, this package can be easily customized with pillows or florals to match your overal decor. Perfect for your next charity gala or formal corporate party.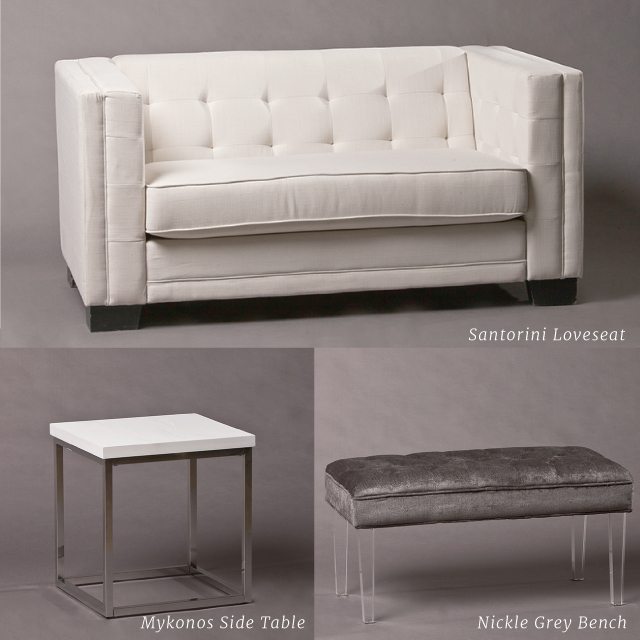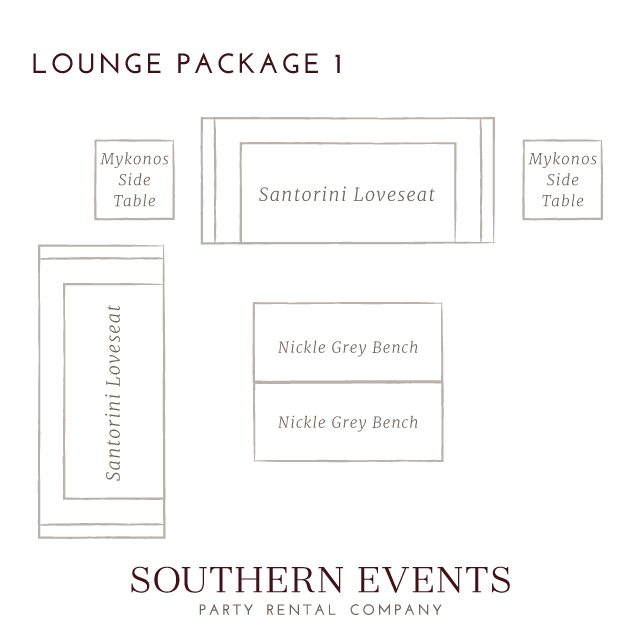 Or take black-tie to the next level with a black and white statement bench and silhouetted tables. Black and white chic gets a little more stylish with Lounge Package 20 – we especially love how elegant the Cece side table looks paired with the Chippendale chair.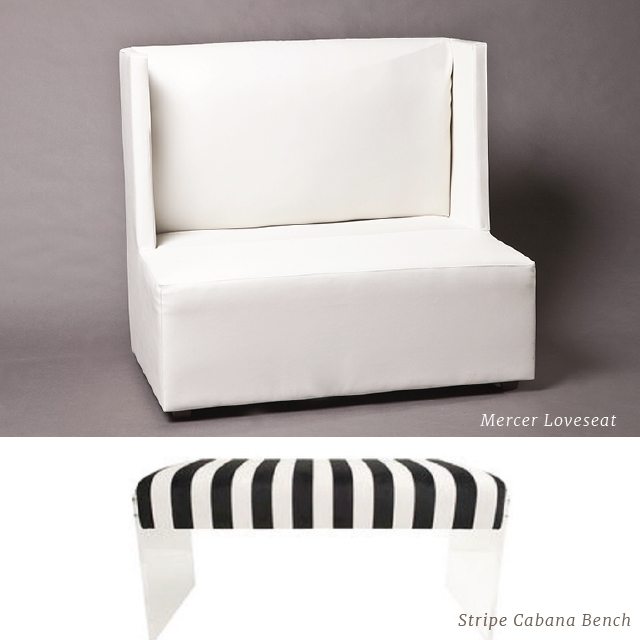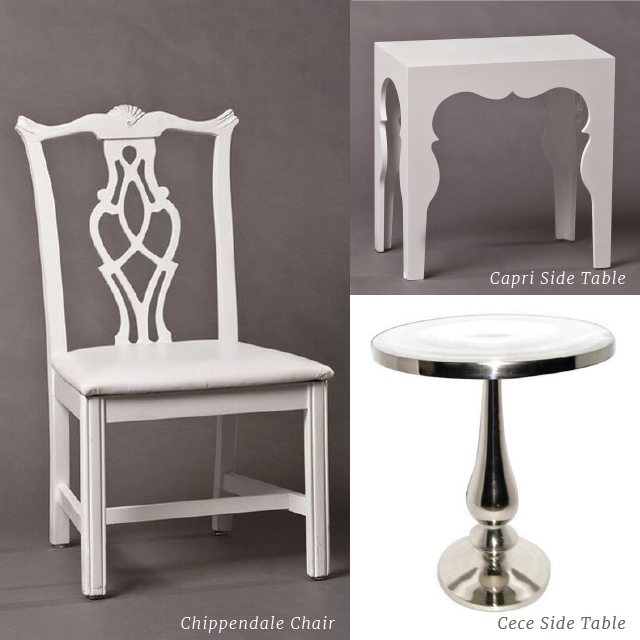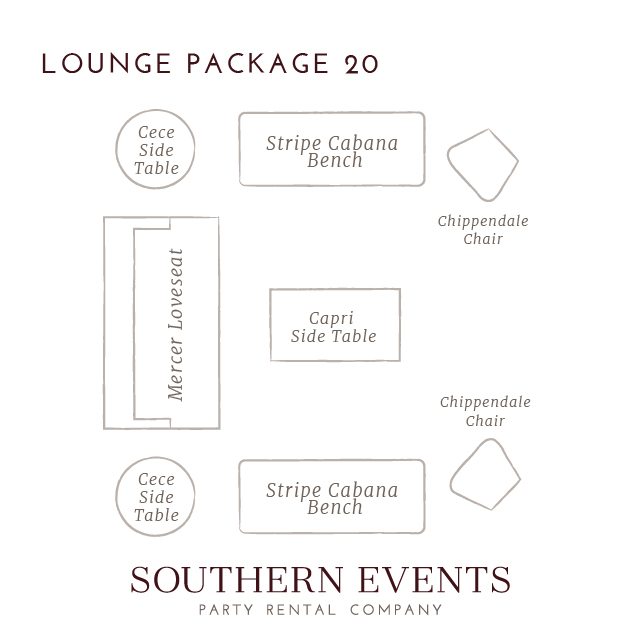 Have something else in mind? View the rest of our Lounge Furniture Packages or contact info@southerneventsonline.com for more information.
Meetings or Conferences
Sleek white leather matches nearly any company's logo colors, making these next Lounge Packages the ideal fit for your next corporate event.
Our Mercer L-Shaped benches are ideal for large corporate gatherings that need to provide comfortable, informal seating for guests in between panels, or trainings. More than that, these benches allow your colleagues to sit on either side which makes it easy to put in the middle of the venue since you know that sight lines will remain uninterrupted.
Pair them with our Mercer Ottoman and Cylinder or Mykonos Coffee Table for a simple and chic lounge area.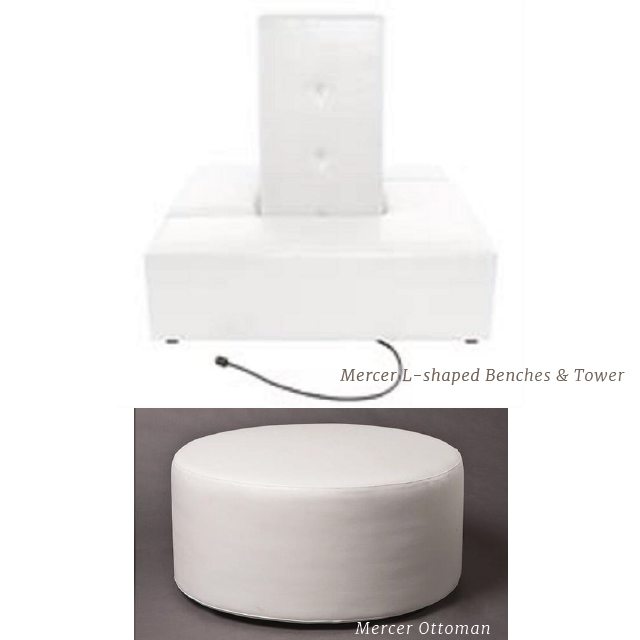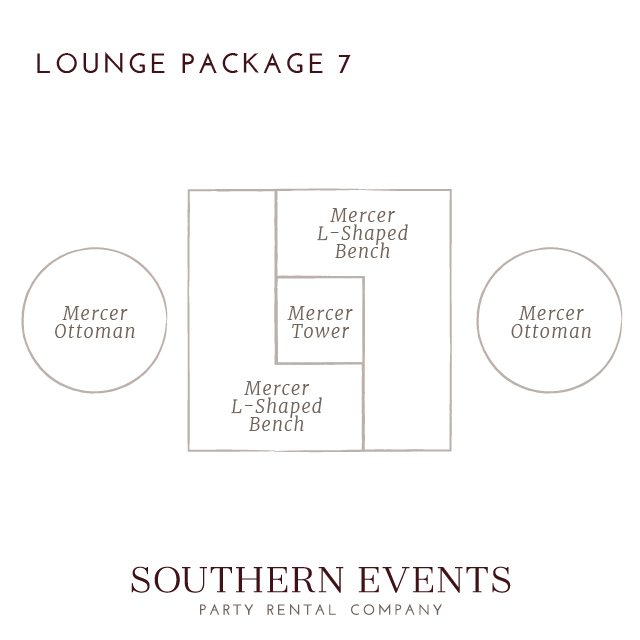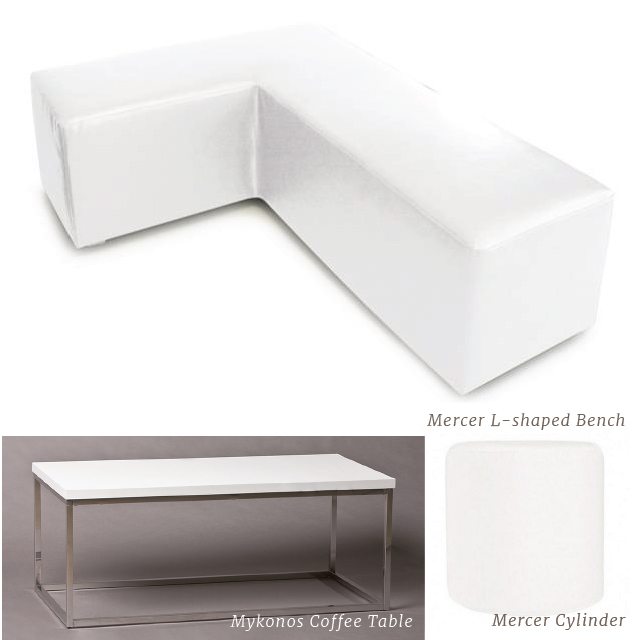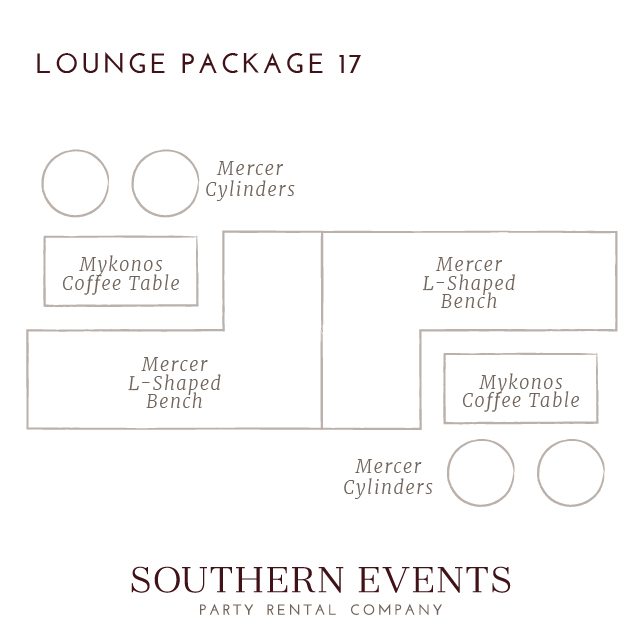 Have something else in mind? View the rest of our Lounge Furniture Packages or contact info@southerneventsonline.com for more information.
Company Cocktail Parties
Cocktail parties are a great way to show appreciation for your employees while allowing them to build camaraderie. Get people to do more than stand and sip – allow them to sit and socialize with a thoughtful lounge area! Our comfortable London Loveseat next to gold accented side tables is a stylish way to welcome guests, while the Eiffel Arm Chair adds an unexpected touch of modern flair to the design. Or, give your lounge a masculine feel with our Bennett Leather Sofa – perfect for a more rustic event venue.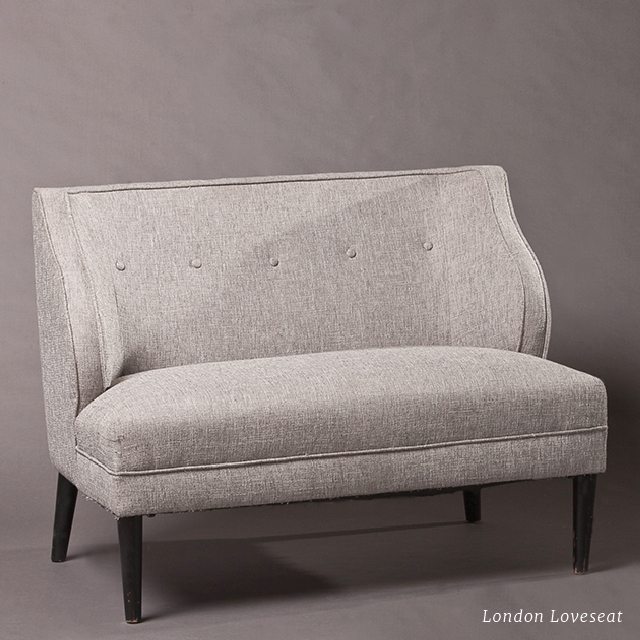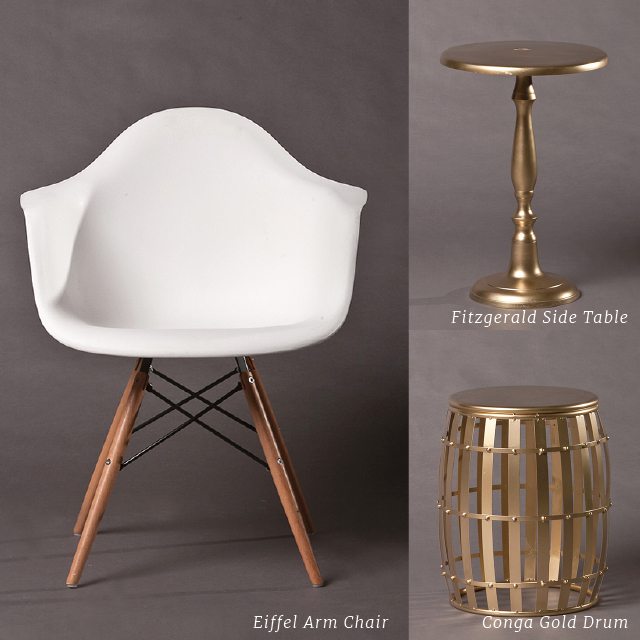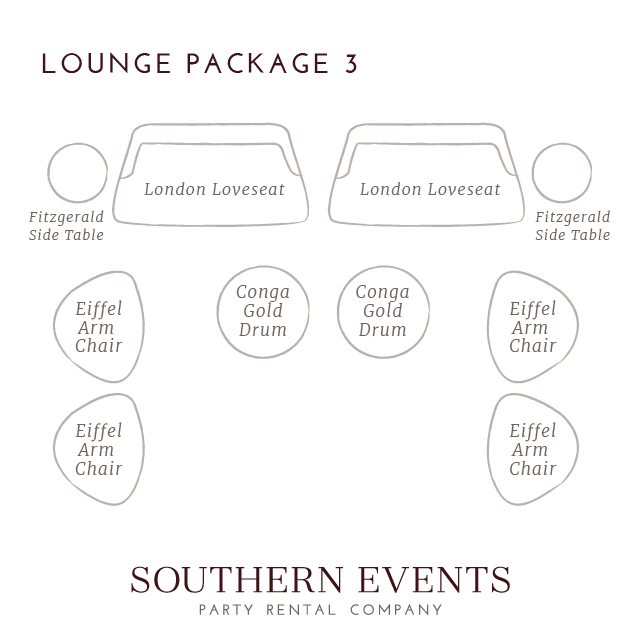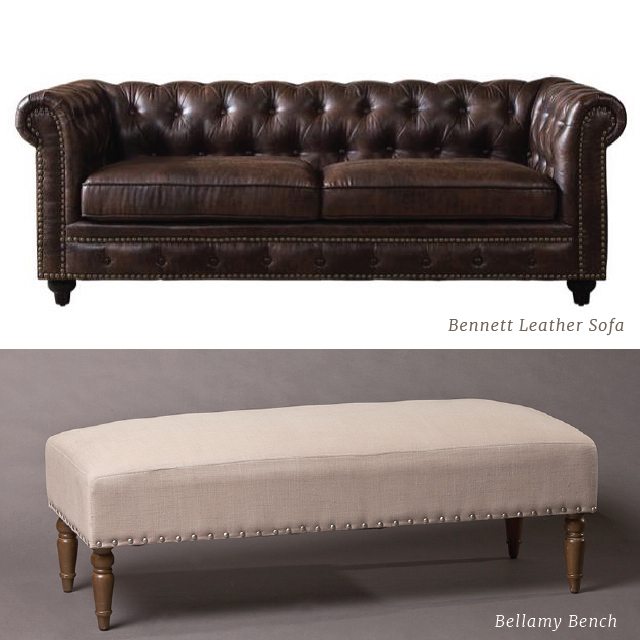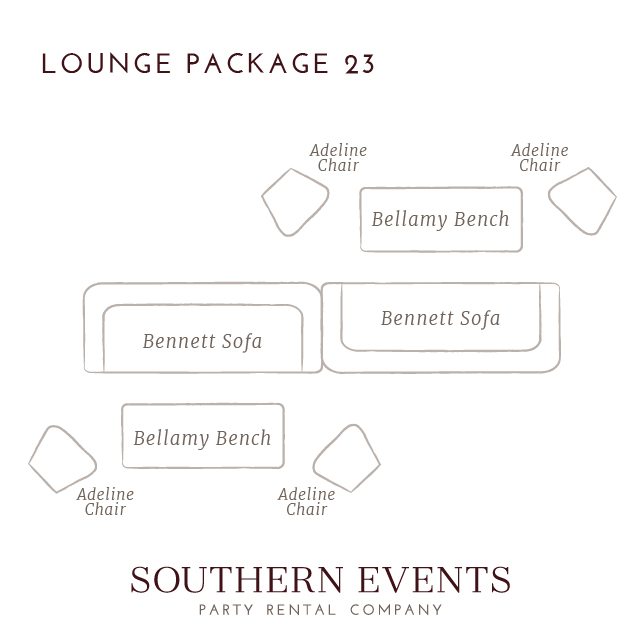 We're pleased as punch to be offering these new Lounge Furniture Packages in Nashville and thrilled to offer special pricing to celebrate! Book by August 15th, 2017 and receive special pricing for events through Nov 30, 2017. Contact our team at 615.595.8508 or by emailing info@southerneventsonline.com for more information!

TAGS | Adeline Chair, Bellamy Bench, Bennett Leather Sofa, Capri Side Table, Cece Side Table, Chippendale Chair, Conga Gold Drum, Eiffel Arm Chair, Fitzgerald Side Table, London Loveseat, Mercer Cylinder, Mercer Loveseat, Mercer Ottoman, Mykonos Coffee Table, Mykonos Side Table, Nashville Event Rentals, Nickle Grey Bench, Santorini Loveseat, Southern Events, Southern Events Party Rental, Southern Events Party Rental Company, Stripe Cabana Bench, cocktail hour, corporate event rentals, corporate events, corporate lounge furniture, corporate parties, gala, lounge, lounge packages, meeting
FEATURED RENTALS | Mykonos Side Table, Santorini Loveseat, Nickle Grey Bench, Mercer Loveseat, Stripe Cabana Bench, Chippendale Chair, Cece Side Table, Capri Side Table, Mercer Ottoman, Mercer Cylinder, Mykonos Coffee Table, London Loveseat, Eiffel Arm Chair, Bennett Leather Sofa, Fitzgerald Side Table, Conga Gold Drum, Bellamy Bench, Adeline Chair
---