26

Apr

Nashville Wedding Vendors, Southern Events Products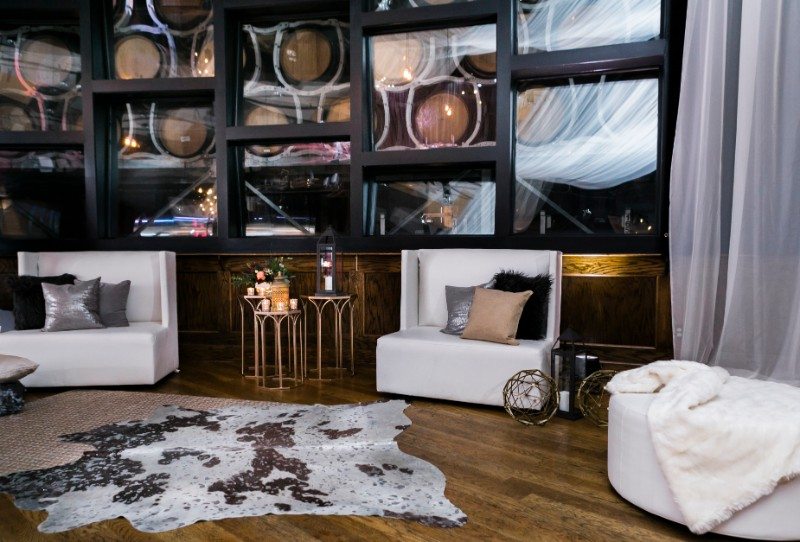 We had the most amazing time at City Winery Nashville's Open House, where our distinct wedding rentals helped redefine the unique downtown Nashville wedding space. We love coming here and how our different rentals can change the space – check out the previous open house we partnered on at City Winery! This time, our team mixed modern elements with rustic foundations and some of our newest rentals creating a jaw-dropping design for weddings and couples.
Upstairs, our Adeline Dining Chairs were displayed with City Winery's large family style table. The rustic vibe of the wooden furniture was accented beautifully by modern place settings, including the Pure Glassware, Rouge Round Chargers, and Earthen China in Alabaster and Stone. As a centerpiece, votive candles and garland were placed in our new Acrylic Rectangle Container.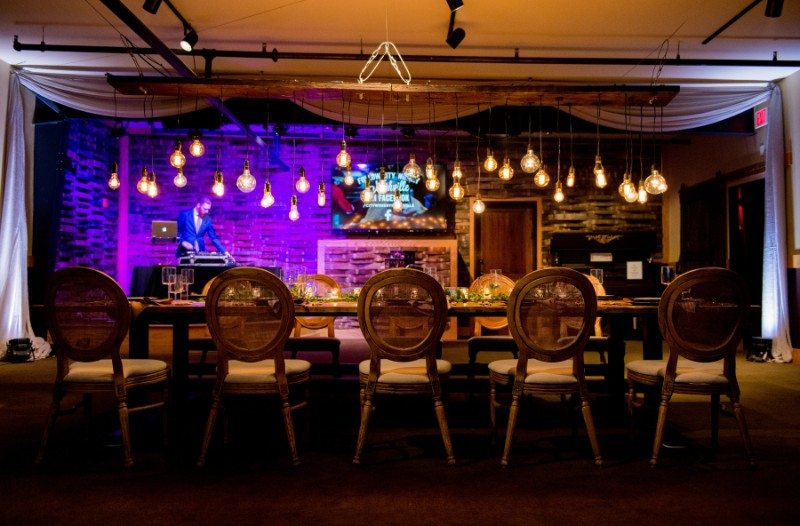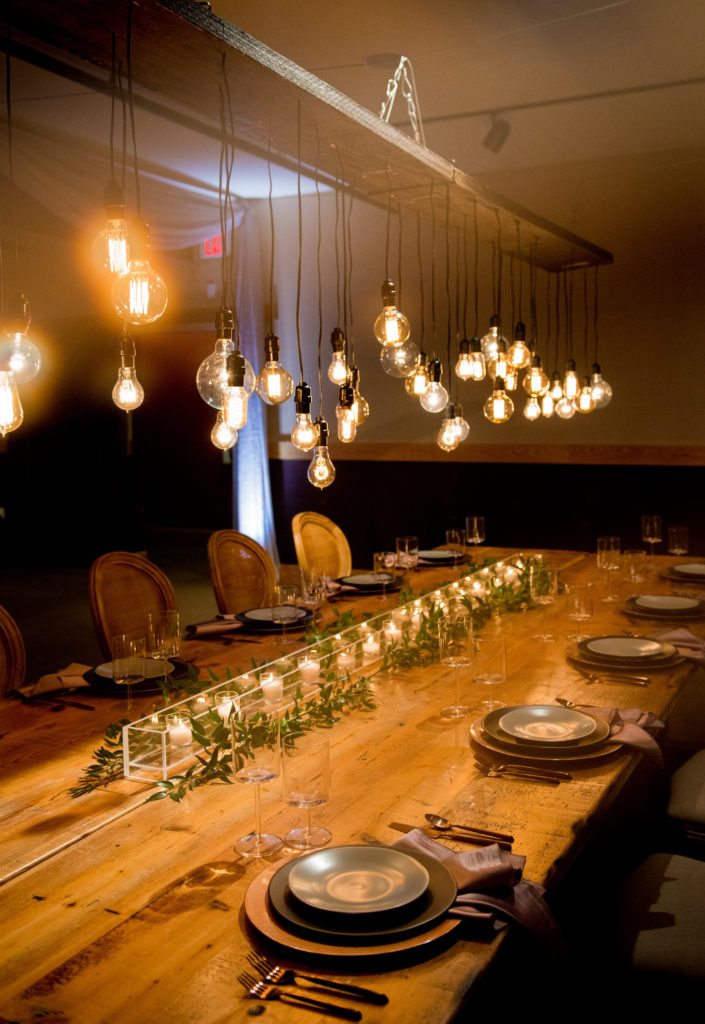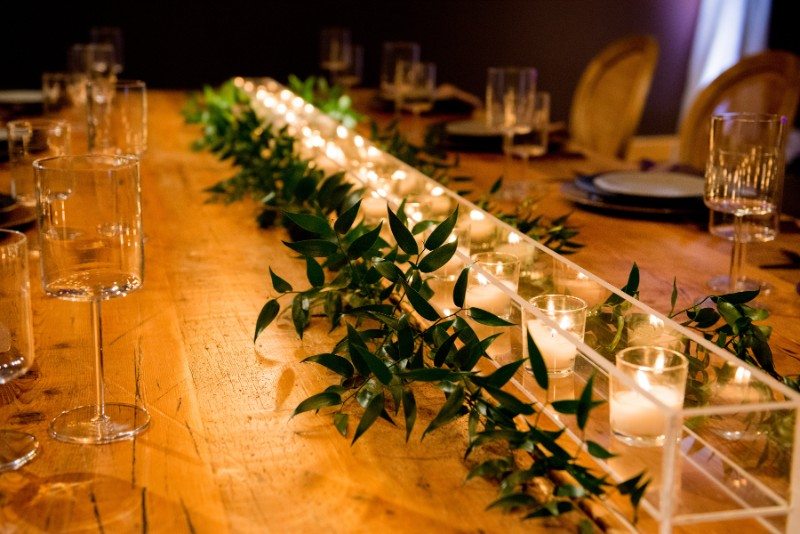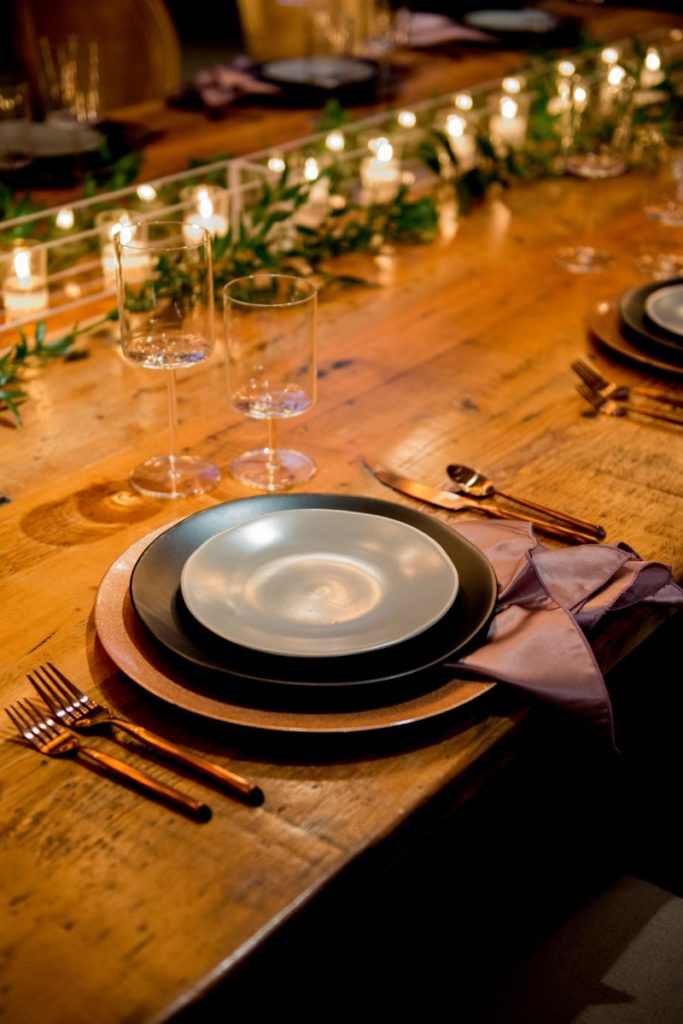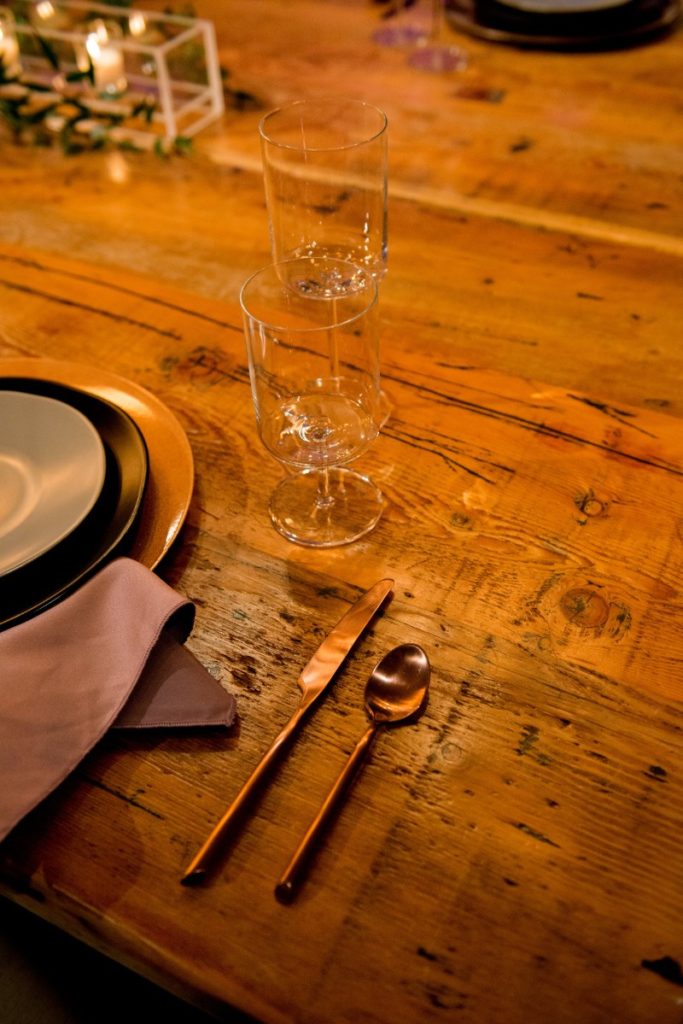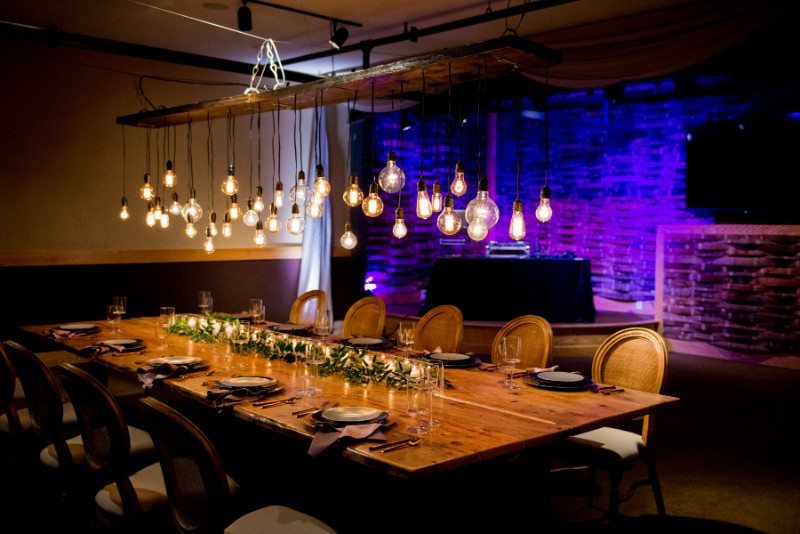 Photos by Twila Photography
A lounge area was designed with two Santorini Sofas and Winstead Grey Tufted Bench atop the new Cow Hide Rug. It was all situated beautifully beneath the stunning chandelier as a great informal area for guests to chit-chat.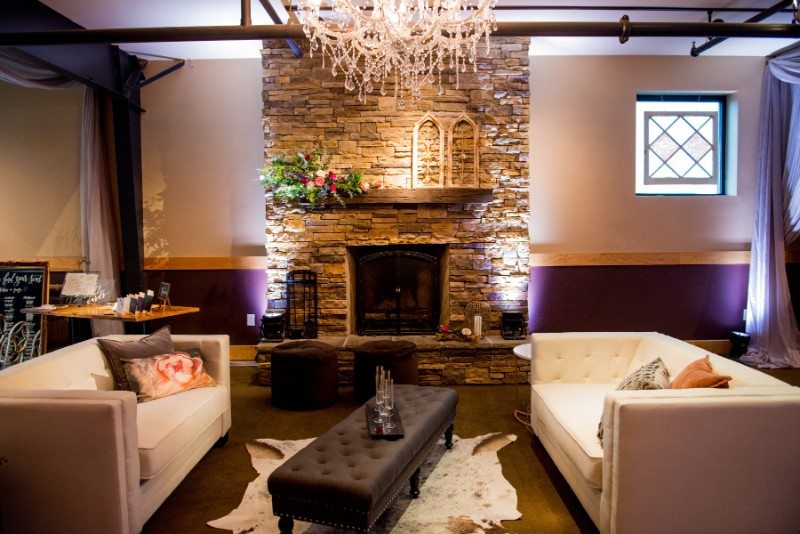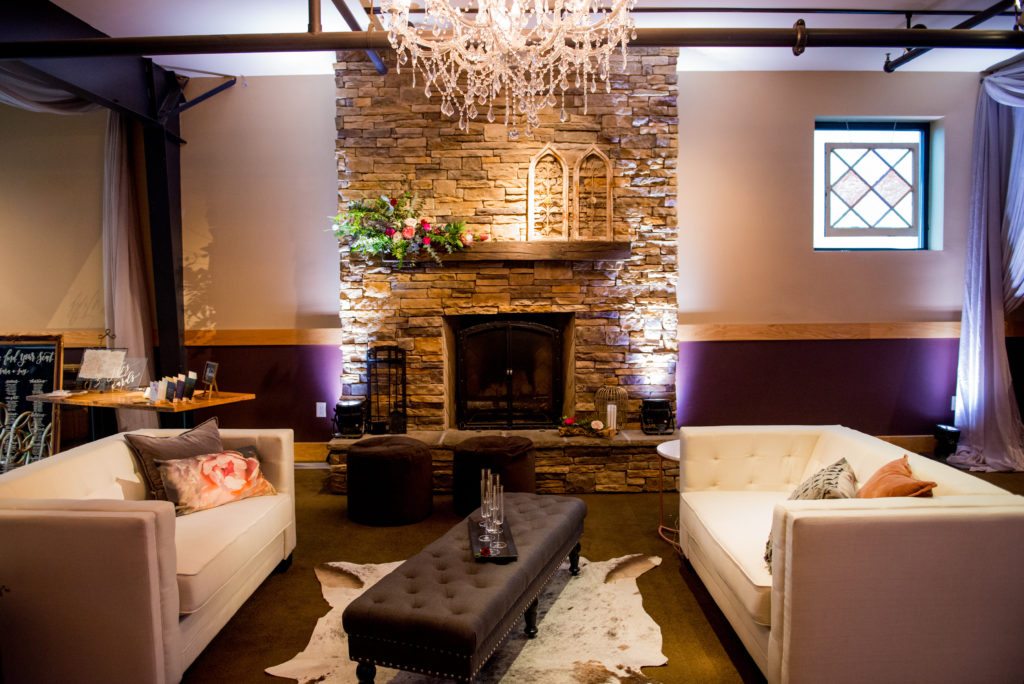 Photos by Twila Photography
In the large concert area, we set-up additional tablescapes using our loved Harlin Dining Chairs as guest seating. Ghost Chairs, Charcoal Satin Linen, and Gold Metal Intersect Cubes decorated round tables beneath more beautiful chandeliers. On stage, we debuted our new Gray and Blush Area Rug with a Grayson Farm Table, Gold Metal Intersect Cubes, and Belmont Glass Beaded Chargers.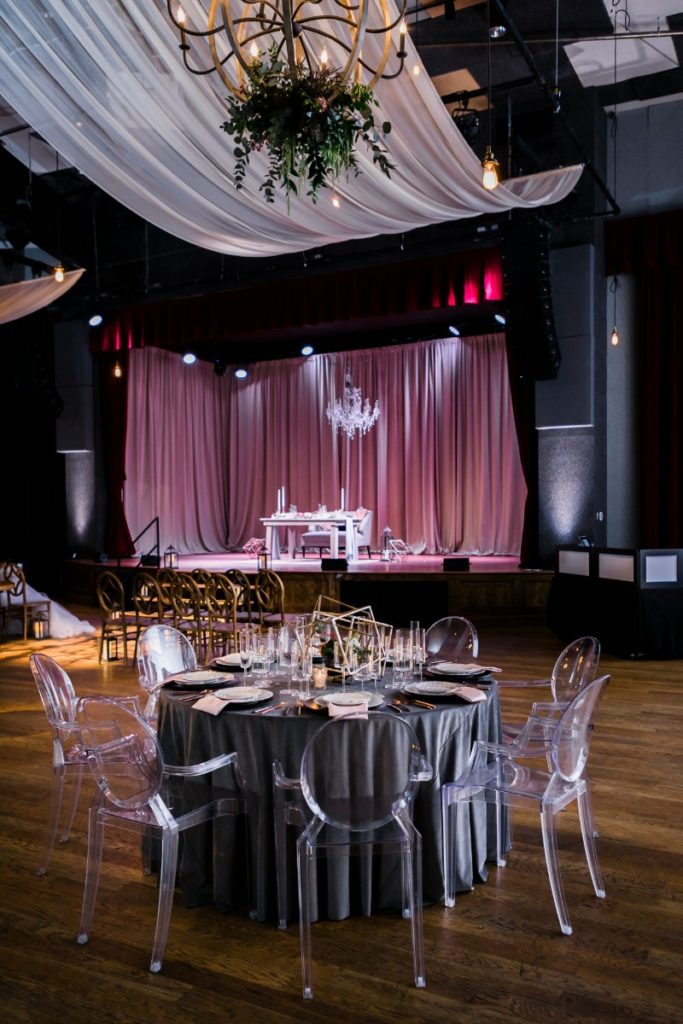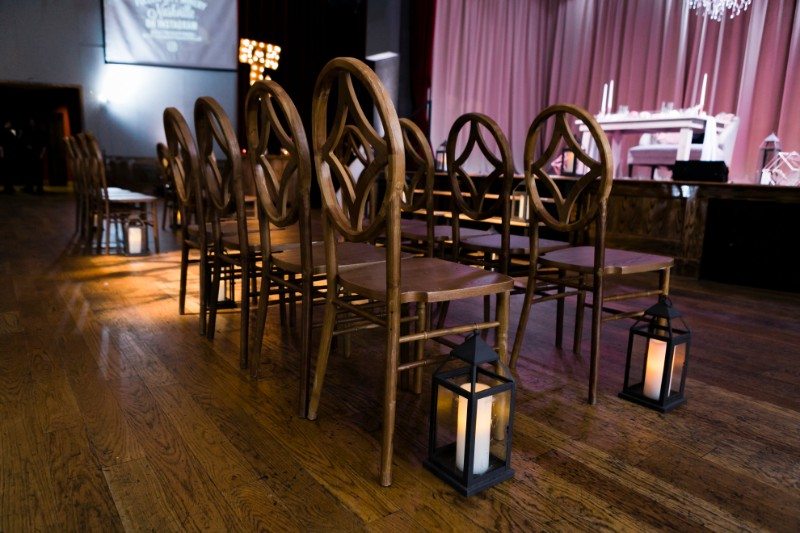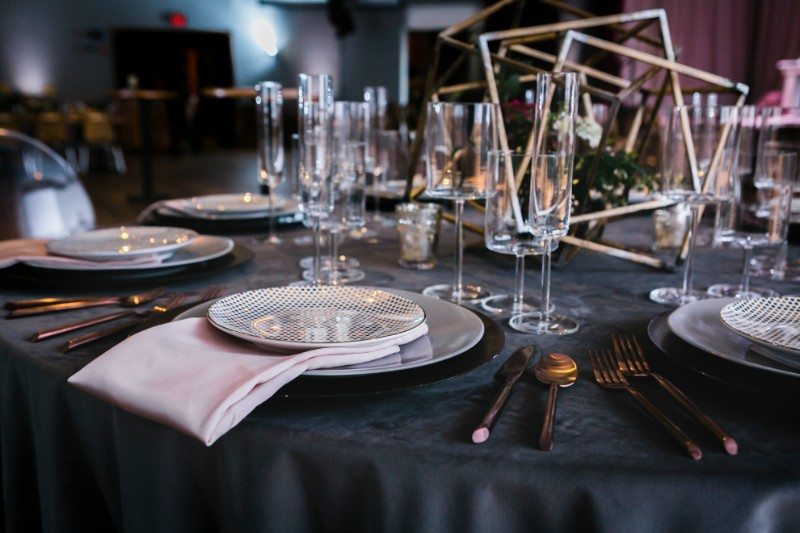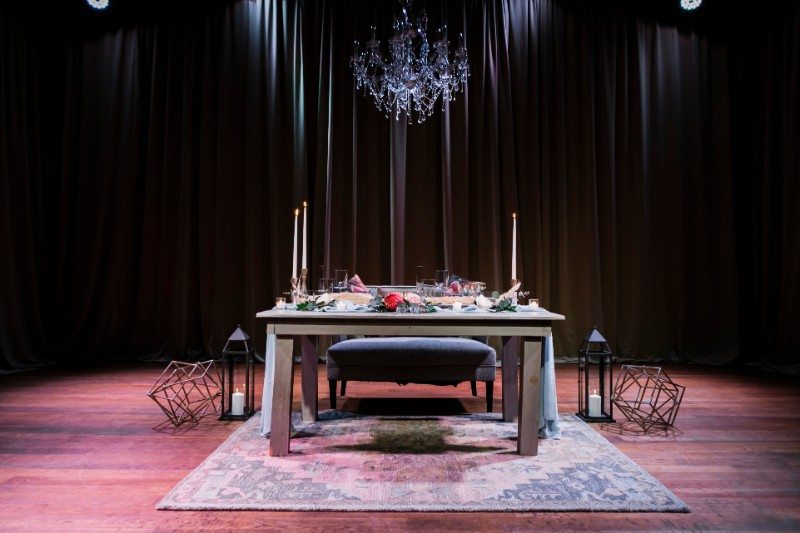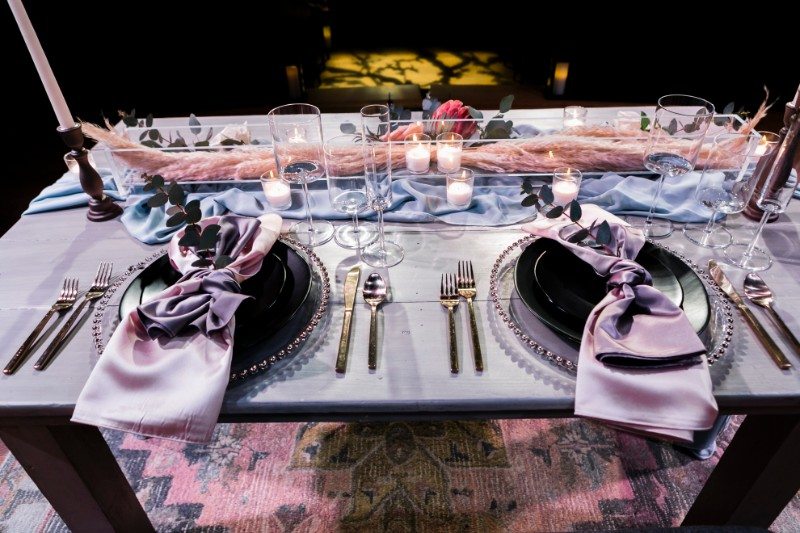 Photos by EntertainTn
Just outside the bar area, another lounge area featuring modern wedding rentals with our Metallic Cow Hide Rug was on display. Mercer Leather Couches, Mercer White Ottomans, Silver Throw Pillows and our new Cheval Gold Side Tables were styled together for a modern and chic design.
Thanks so much to EntertainTn and Twila Photography for sharing these amazing photos with us, and to City Winery for having us again! We can't wait for all the events to come this year!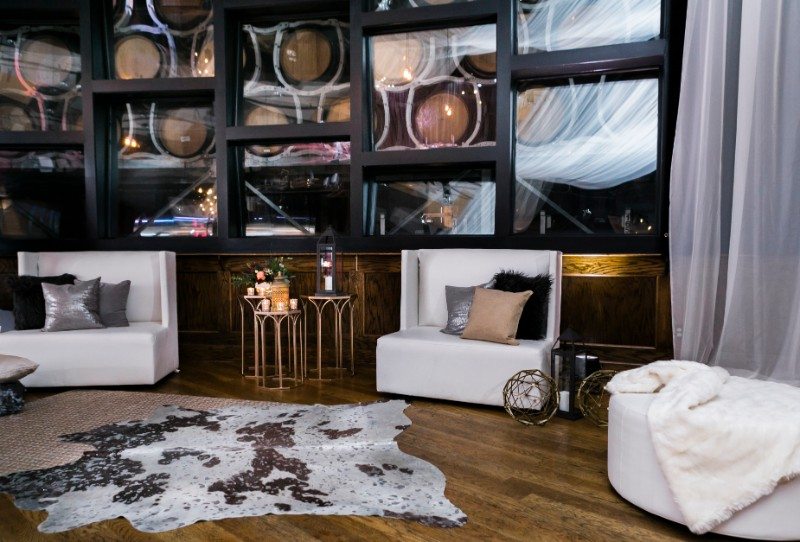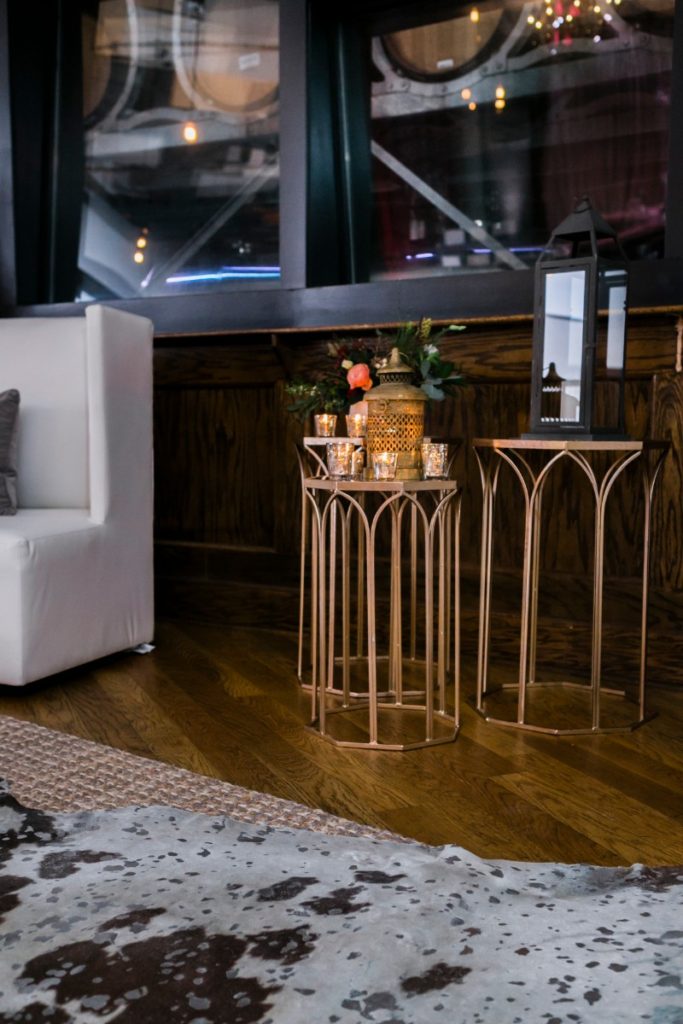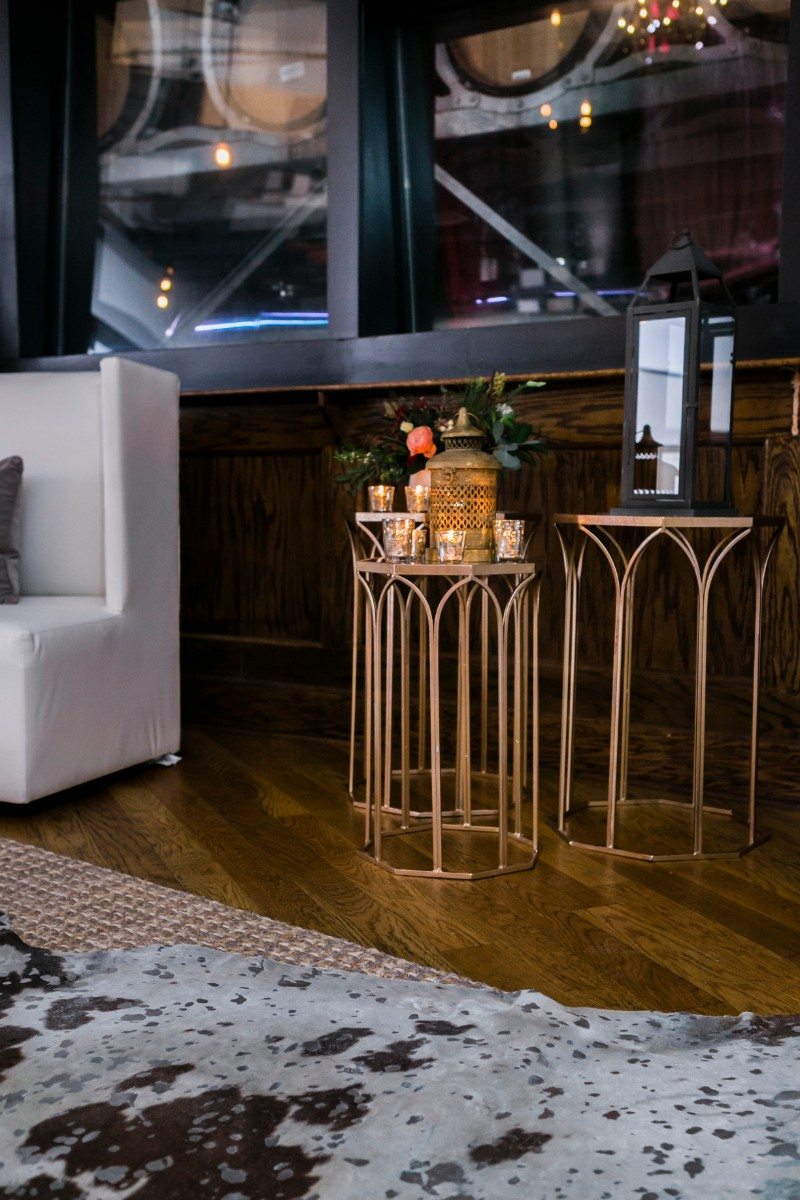 Photos by EntertainTn
[types field='post-images' width='600' height='600' align='center' resize='crop' separator='
'][/types]
TAGS | Acrylic Rectangle Container, Belmont Beaded Chargers, Cheval Gold Side Tables, Cow hide rug, Farm Table, Farm Tables, Ghost Chairs, Gold Metal Intersect Cubes, Gray and Blush Area Rug, Harlin Dining Chairs, Lounge Furniture, Mercer White Ottomans, Mercer leather Couches, Metallic Cow Hide Rug, Nashville Event Rentals, Nashville Wedding Rentals, On Trend, Pure Glassware, Rouge Round Chargers, Santorini Sofa, Southern Events Party Rental, Southern Events Party Rental Company, Southern Events Party Rentals, Unique Wedding Rentals, Winstead Grey Tufted Bench, city winery nashville, earthen china, franklin tn event rentals, unique rentals
FEATURED RENTALS | [types field='featured-rentals' separator=', '][/types]
---
21

Dec

Southern Events Products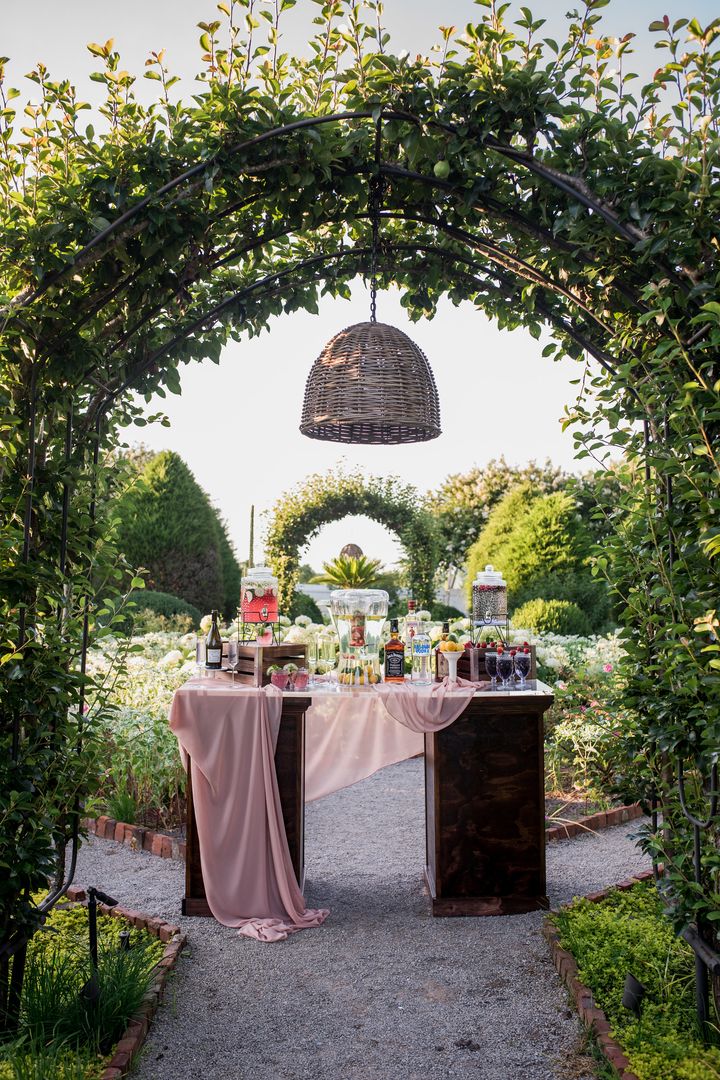 Nashville and Franklin, TN are home to several unique event spaces, from grand ballrooms to intimate gardens. Whatever kind of event you're hosting, Music City certainly has the perfect venue. Team Southern is always honored to be able to work with some of the best venues in the business, where our distinct rentals help transform a space into a unique vision. One of our favorite spots is the beautiful Carnton Plantation, where Southern history and gorgeous gardens make for breathtaking events.
Historic Landmark
Carnton Plantation is a historic landmark that has been a gathering place for ladies & gentlemen over the last two centuries. It features an antebellum garden for Southern ceremonies and receptions, an 18th-century mansion, and the Eastern Flank BattleField where the annual Heritage Ball takes place. While all the venues are rich in history, they also include upgraded modern amenities for everyone's comfort.
Grand Soirees
With the ability to host 225-500 guests, the property is perfect for large-scale events. Corporate retreats, company-wide trainings, or grand Southern weddings are all more than welcome in this historic gem.
Multiple Event Spaces
The garden allows couples to exchange vows in front of a grand tree, while the antebellum garden is manicured and maintained for the most romantic photo shoots. The Eastern Flank BattleField is rich with Tennesee history and holds up to 500 people in a large reception tent. Carnton's 1826 McGavock family home offers a glimpse into 18th-century Southern living while providing a stunning backdrop for more photo opportunities that capture the elegance of Franklin.
A Blank Canvas
The tented reception space lets couples and event designers start with a blank canvas to create any design, all while guests are able to take in the Southern charm and Tennesee history that surrounds them. Southern's rentals have been used at the Carnton Plantation to help define corporate events, romantic garden weddings, opulent black-tie gatherings, and more.
We're proud to partner with Carnton Planation to help couples design beautiful wedding days. Our rentals help customize the space while still being surrounded by Tennessee history. Interested in learning more? Visit their website for package and pricing information.
[types field='post-images' width='600' height='600' align='center' resize='crop' separator='
'][/types]
TAGS | Carnton Plantation, Chaivari Chairs, Chiffon Table Runners, Farm Tables, Franklin Bars, Harlin Dining Chairs, Heritage Ball, Mercer leather Couches, Nashville Event Rentals, Nashville Wedding Rentals, Nashville party rentals, Outdoor Wedding Ceremony, Unique Wedding Rentals, White Folding Chairs, franklin tn, franklin tn weddings, nashville tn, tent wedding receptions
FEATURED RENTALS | [types field='featured-rentals' separator=', '][/types]
---