28

Dec

Southern Events Products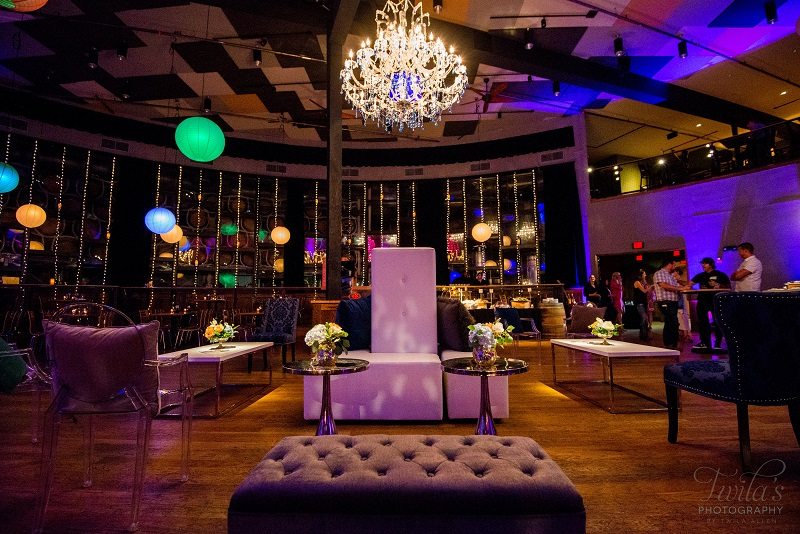 No matter what kind of Nashville or Franklin TN event you're having, a lounge area is a welcome addition. It allows guests to mix and mingle outside of their assigned tables or beyond a conference classroom setting. And with Southern's rentals, lounge areas are functional and fun.
Need a little inspiration? We've put together three popular lounge styles, each featuring a variety of our most loved rentals.
Event Lounge Style: Bright White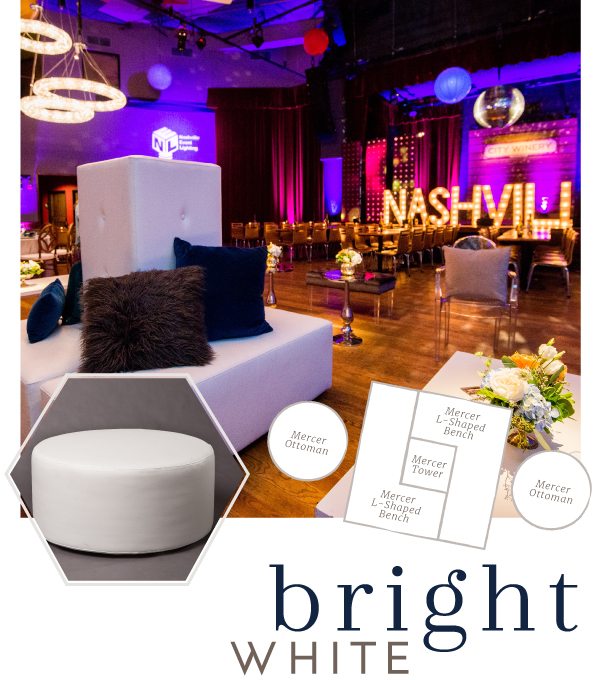 Our new White Leather Mercer Tower is powered, meaning it can be used as a charging station for guests! Busy professionals at your event will love this feature; and paired with ghost chairs and white & silver accents, it's chic any time of the year.
Event Lounge Style: Color Pop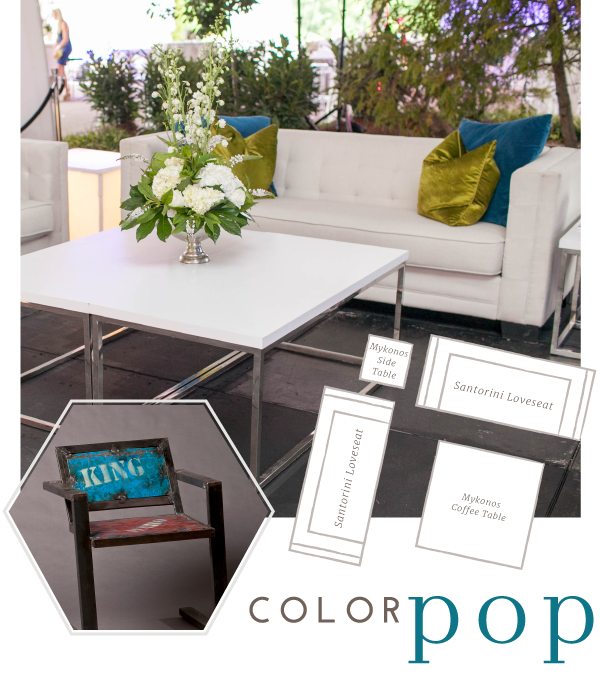 Add a little brand personalization to your event with color! Dress up the classic Mykonos Coffee Table and Santorini Sofa with bright pillows and complete your lounge look with colorful pieces and accessories, like our Urban Metal Arm Chair or Rhapsody in Blue chairs.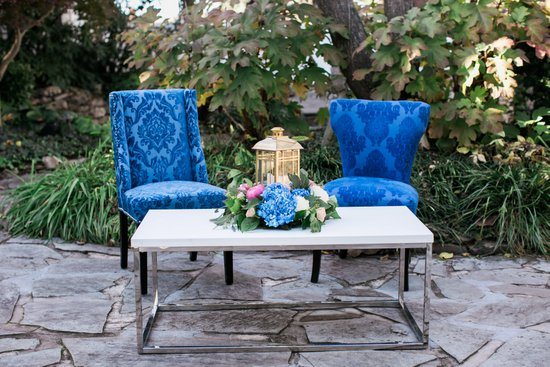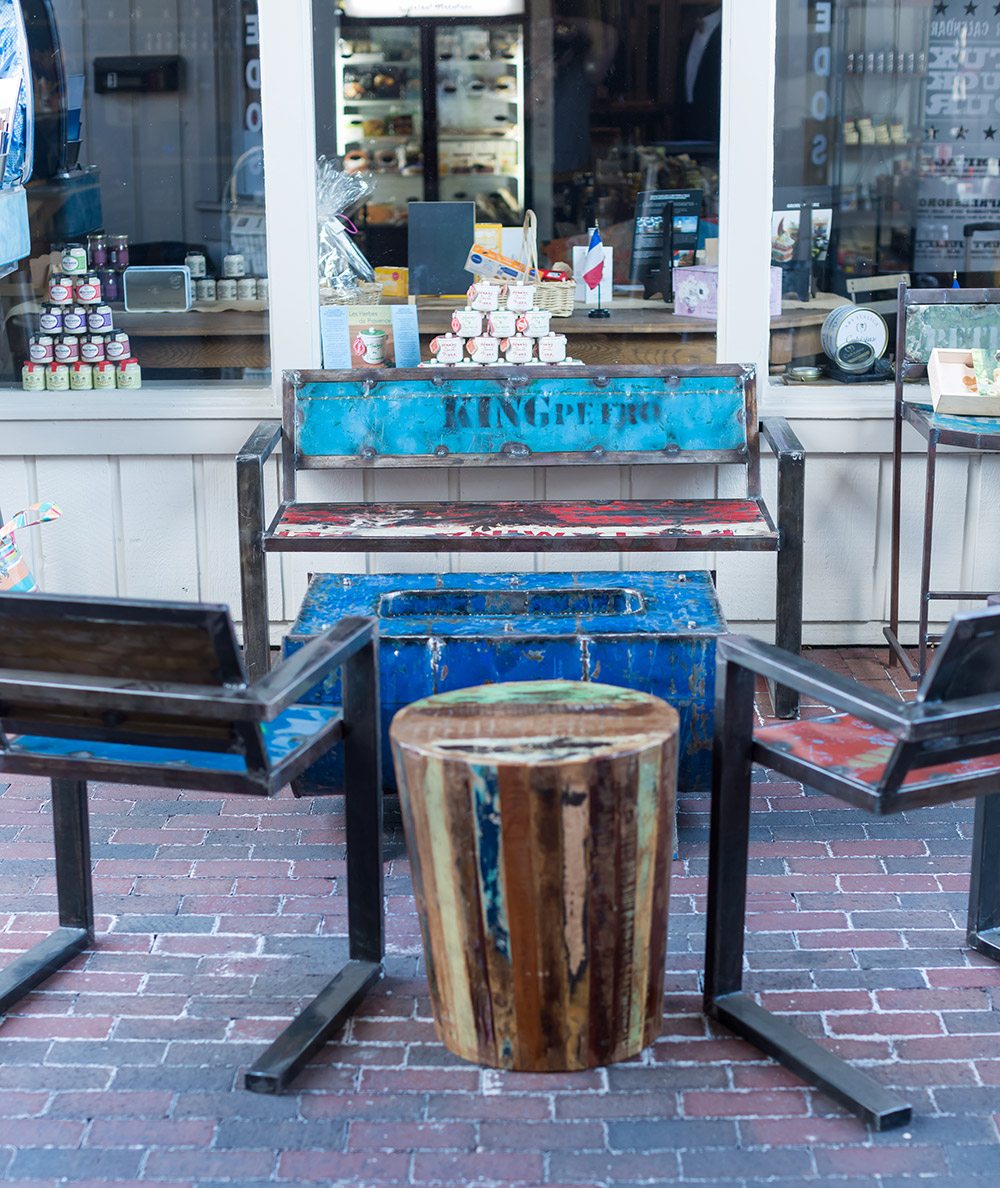 Event Lounge Style: Rustic Texture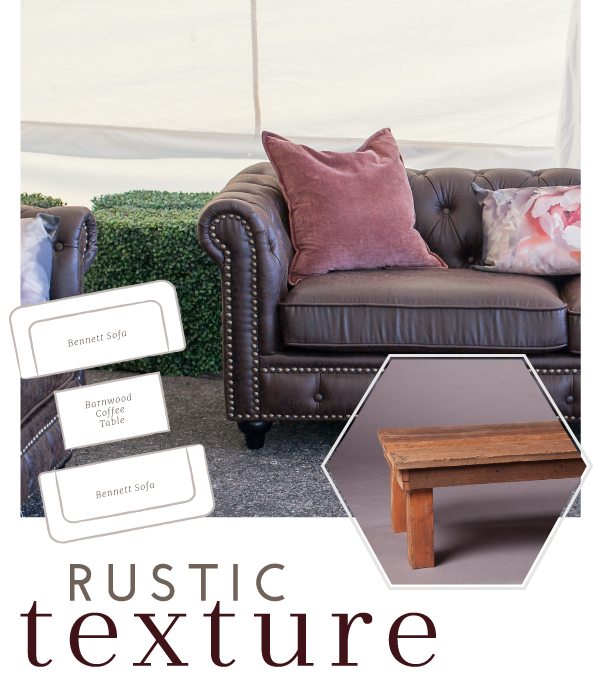 Going for an earthier style? Layering textures can do the work for you! Our tufted leather Bennett Sofa pairs with elegant pillows and the Barnwood Coffee Table to create a lounge that's comfy for putting up your feet after networking at an event!
Event Lounge Packages = Event Styling Made Simple
Looking for something with a little more vintage flare? Or hoping for metallics galore? You can easily define a lounge space without wondering if it all goes together with our specially designed lounge packages. Take the guesswork out of designing your lounge or determining your preferred style and add a lounge package designed by the pros!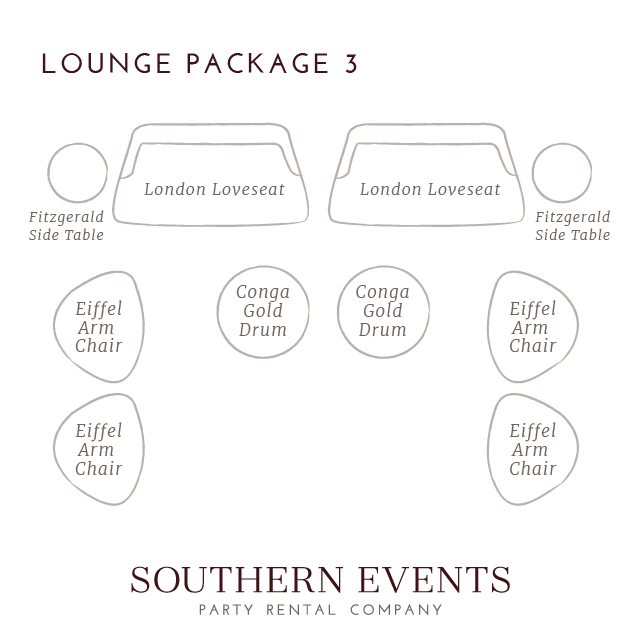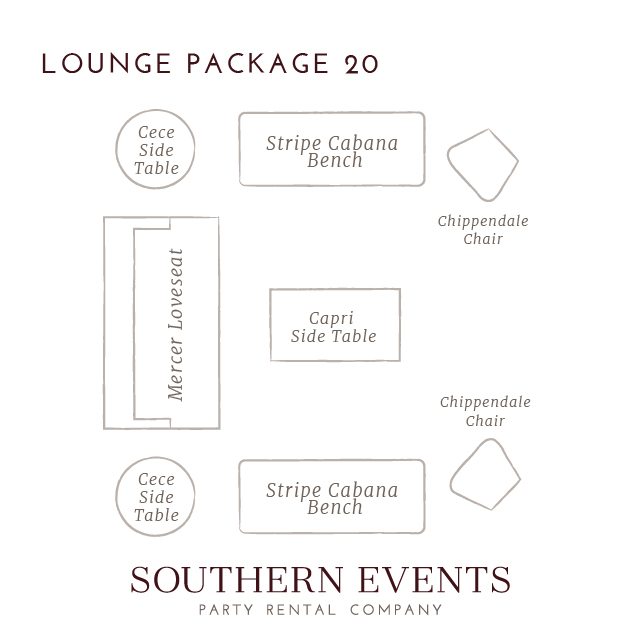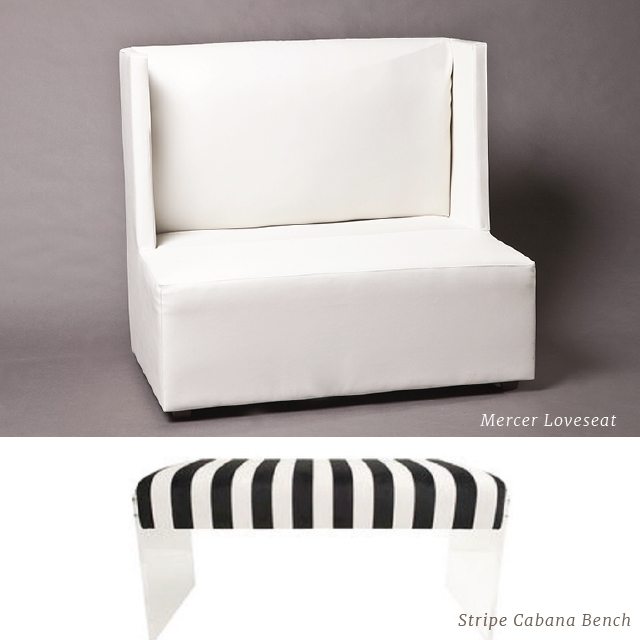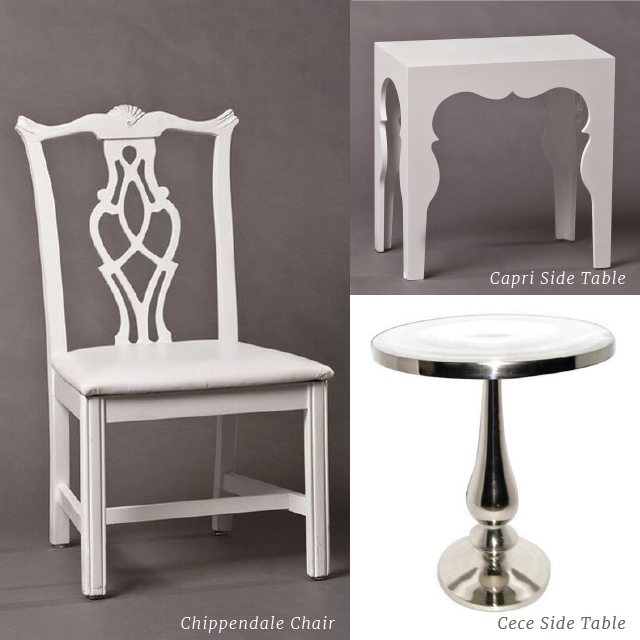 Love these looks? Contact the team today for a quick quote or to reserve the rentals of your choice, info@southerneventsonline.com.
TAGS | Barnwood Coffee Table, Bennett Sofa, Franklin event rentals, Ghost Chairs, Lounge Furniture, Lounge Furniture Packages, Mykonos Coffee Table, Nashville Event Rentals, Rhapsody in Blue Chair, Santorini Sofa, Southern Wedding Rentals, Urban Metal Arm Chair, White Leather Mercer Tower, lounge areas, lounge furniture in nashville, lounge furniture rentals, southern evets and party rentals
FEATURED RENTALS | Barnwood Coffee Table, Bennett Sofa, Urban Metal Arm Chair, Mykonos Coffee Table , Santorini Sofa, Rhapsody in Blue Chair, Ghost Chairs, White Leather Mercer Tower
---
16

Nov

Southern Events News, Southern Events Products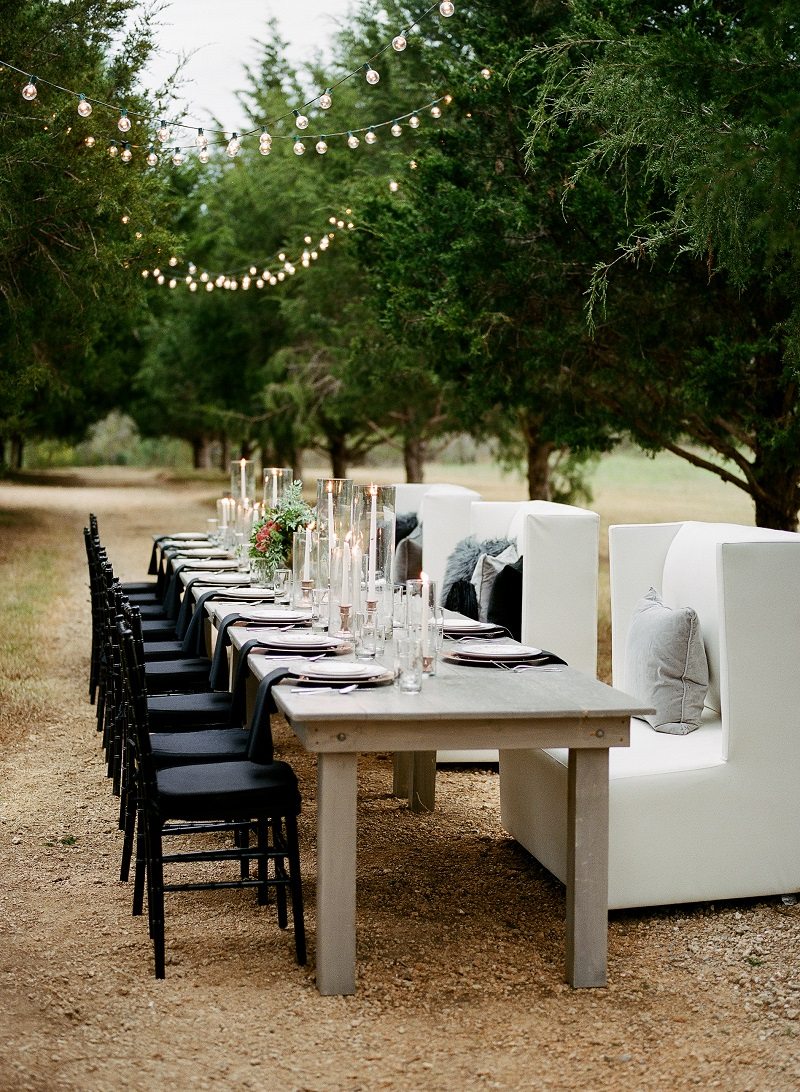 The leaves are changing, the holidays are quickly coming, and it will be winter before you can say "hot cocoa"! Holidays are extra special for Southern, and we are proud to announce 2017's Winter Savings Special! This time of year we discount a selection of our distinct rentals, giving you special pricing for all your holiday & winter events. Check out what items are specially priced on all new events booked between November 13, 2017 and March 31, 2018 – including some our newest pieces and our most-loved rentals.
Download all the details about our winter saving special HERE or better yet, contact our team to reserve rentals for your Nashville and Franklin, TN events, info@southerneventsonline.com.
Cross Back Chairs + Cross Back Bar Stools
Distinctly rustic, Cross back Chairs and Cross Back Bar stools add farmhouse sophistication to your winter event. Pair these with Farm Tables (also discounted!) to continue the rustic appeal, or add them to round tables with luxe linens for a more dressed up design.
Harlin Dining Chairs
Our new and most popular dining chair of the moment is the Harlin Dining Chair – a striking natural wood design with a unique patterned back. Its gorgeous architecture compliments virtually any design, whether at a black-tie ball or backyard gathering. The natural wood looks gorgeous for any winter event!
Chiavari Chairs
Our Chiavari Chairs look stunning when dressed up for a luxe affair, but can also look just as stunning in a rustic a barn setting. This traditional and formal design is well-loved and comes in a variety of colors, from fruitwood to ivory to gold.
Farm Tables + Mini-Farm Tables
Our Farm Tables are easily our most requested rental, as they truly go well in any kind of event! Farm tables and Mini-Farm Tables are available in three finishes, fruitwood, white-wash and gray-wash.
Farm Bistros + Gathering Farm Bistros
Hosting a cocktail party and still want all the appeal that a farm table brings? We're 10 steps ahead of you! Also included in the Winter Savings Special are our Farm Bistros and Gathering Farm Bistros – tall, high-top cocktail style tables in varying widths that are perfect for your winter event!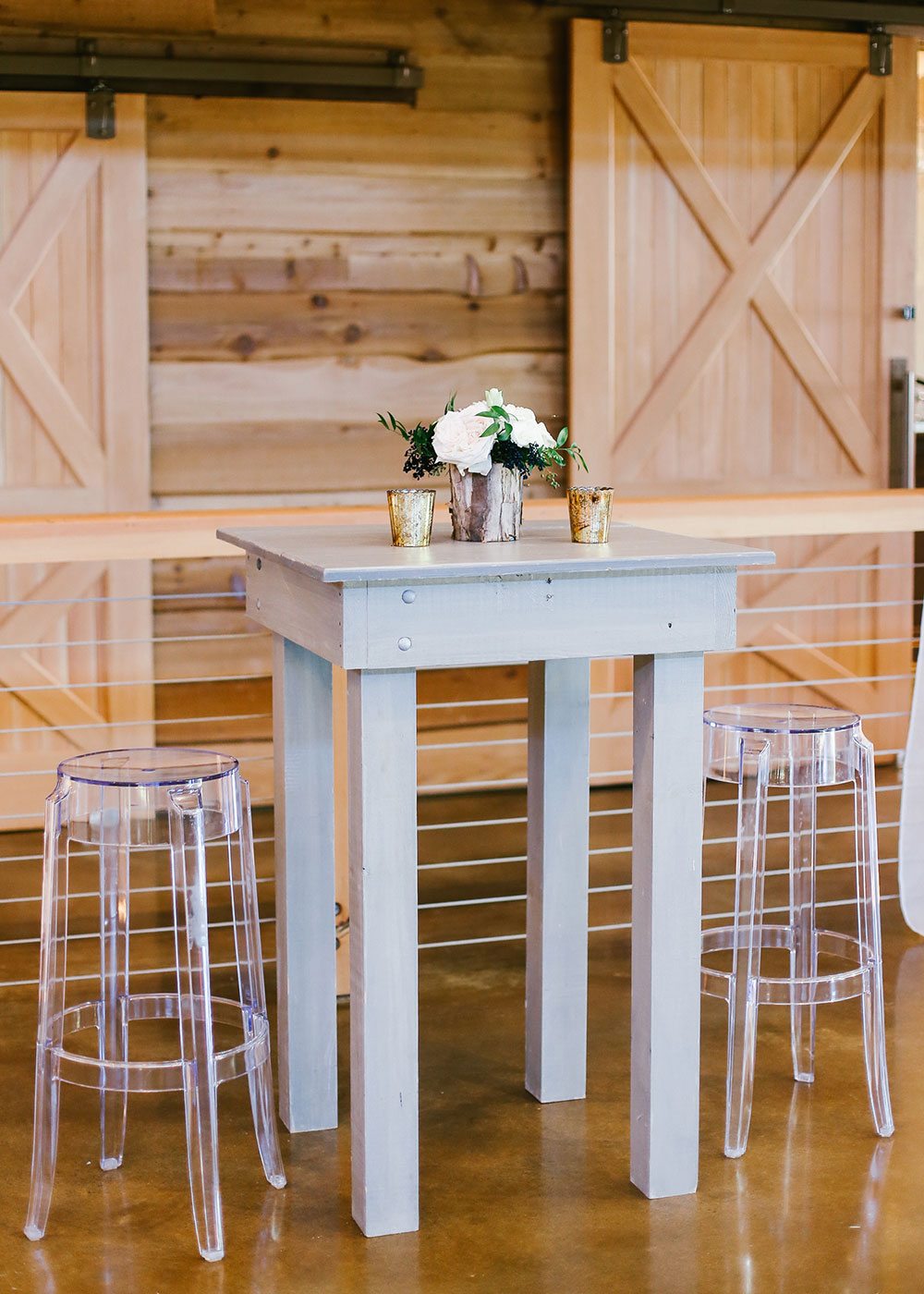 Remington Bistros + Barstools
Looking for something more industrial chic? The Remington Bistros and Barstools are perfect and add industrial flair and an urban kick to your Southern event this winter.
Whiskey Barrels  + 6′ Whiskey Barrel Bars
What's a Southern event without a Whiskey Barrel? Our Whiskey Barrels and Whiskey Bars bring bourbon-inspired design to your event and a touch of Tennesee love to whatever you're planning this season.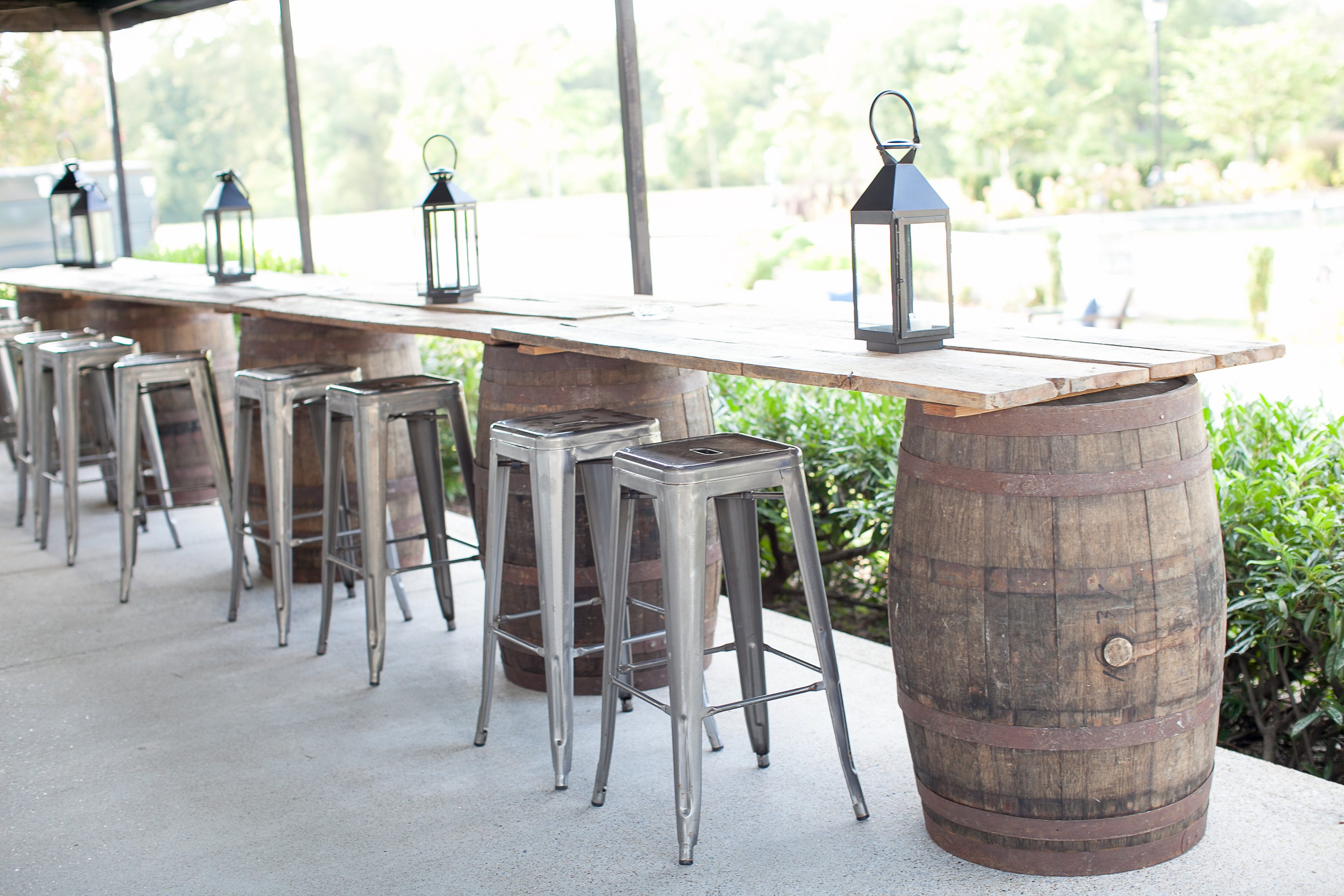 8′ Fruitwood  & Black Bars
No matter what you're serving up this winter, fruitwood or black certainly go with your design! We discounted these two popular 8′ bars to make your winter festivities a whole lot more fun!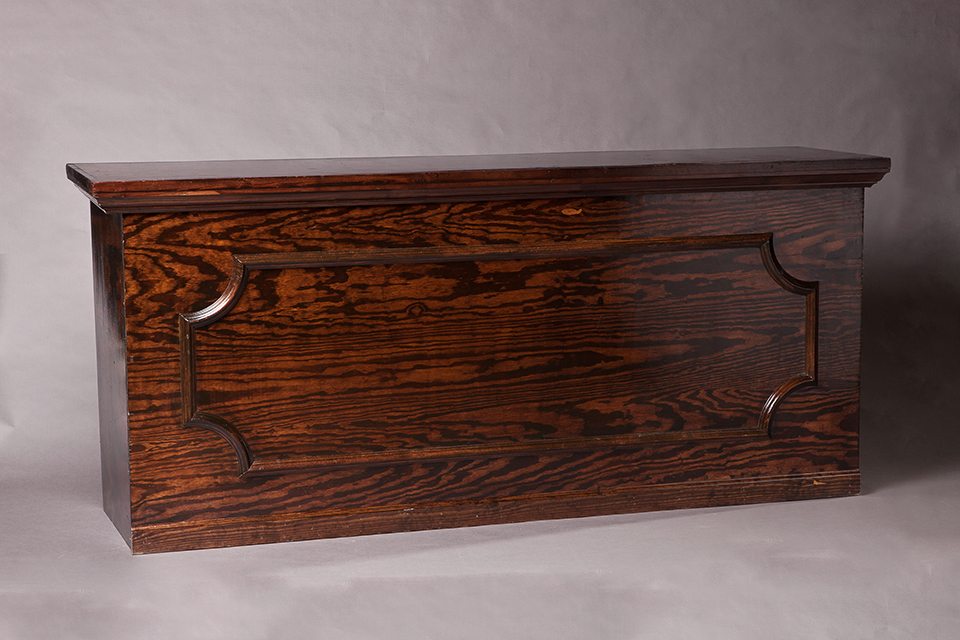 Lounge Furniture
Allowing your guests the extra seating to mix and mingle during your winter festivities? Or need a cozy sofa for those big ole family photos? Southern is discounting all Lounge Furniture by 25% – special winter pricing on our most loved couches, loveseats, and side tables! We're pleased as punch about it, too.
Specialty Linens
Linens can transform your most basic tables and help make the entire tablescape your own. Some of our most loved linens are included in the Winter Savings Discount, meaning your next event can be made even more beautiful!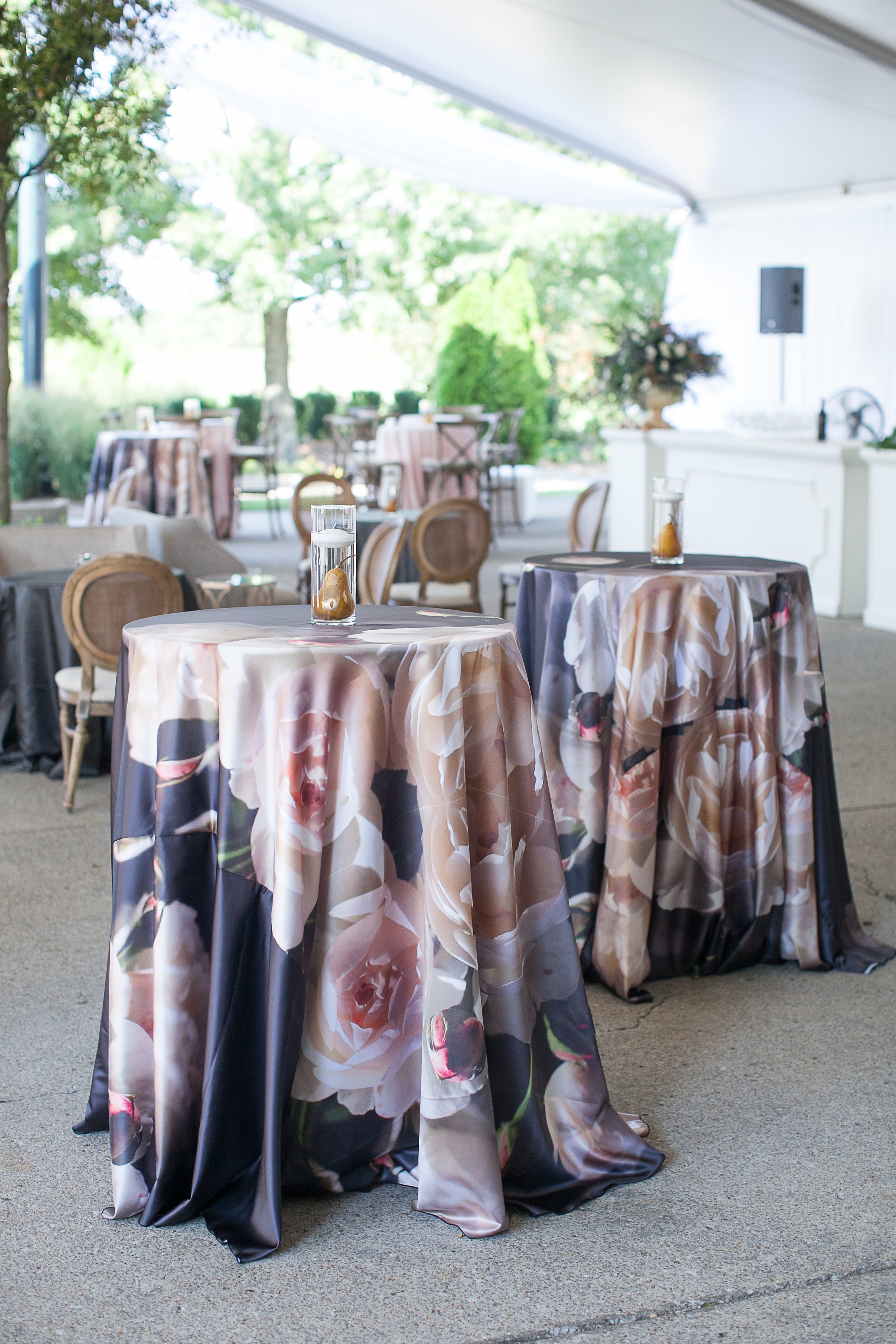 Offer Details:
Offer is good ONLY for NEW orders for events taking place between November 13 2017-March 31, 2018. Events after that are subject to regular pricing – sorry!
30% off specialty linen offer includes full-sized linens and overlaps. Specialty ties, runners, and napkins d NOT apply.
In stock items ONLY. Inventory may be limited on some dates. Early bird gets the worm (or chair in this case)!
All standard service fees and delivery/pick up fees apply.
Cannot be combined with any other discounts. 
TAGS | Chiavari Chairs, Cross Back Bar Stools, Cross-Back Chairs, Farm Bistros, Farm Tables, Franklin Bars, Harlin Dining Chairs, Linens, Lounge Furniture, Mini Farm Tables, Nashville Event Rentals, Nashville Wedding Rentals, Nashville party rentals, Remington Barstools, Remington Bistros, Southern Events Party Rental, Southern Events Party Rental Company, Unique Wedding Rentals, Whiskey Barrels, Whiskey Bars, franklin tn, winter events, winter savings special
FEATURED RENTALS | Harlin Dining Chairs, Cross Back Chairs, Cross Back Bar Stools, Chiavari Chairs, Farm Tables, Mini Farm Tables, Farm Bistros, Remington Bistros, Remington Barstools, Whiskey Barrels, Whiskey Bars, Franklin Bars, Lounge Furniture, Linens
---
19

Oct

Southern Events Products, Trends and Inspiration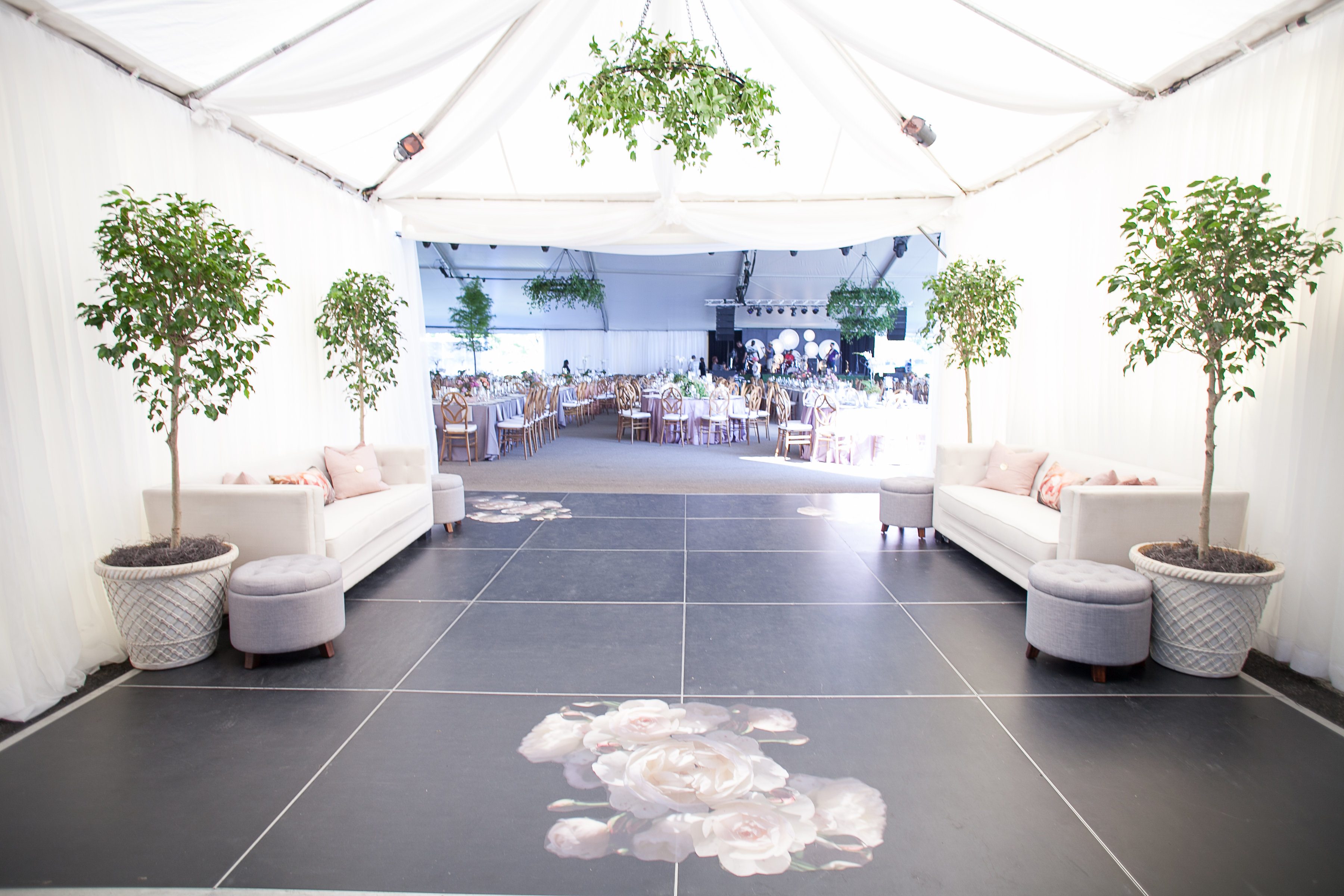 Southern Events was honored to be invited back to the Heritage Ball at the Eastern Flank Battlefield Park in Franklin this September. The Heritage Ball plays a proud part in the preservation of historic Downtown Franklin, and is the longest-running annual event in local history! This year's lavish ball featured several of our rentals, styled to add an ornate old-world elegance to this Southern tradition.
Most popular rentals, like the Cross-Back Chairs and our London Loveseats, were combined with brand new pieces like our Cecilia Floral Matte Satin Linens and Winstead Gray Tufted Bench for a romantic black-tie affair. Our large selection of furniture created several lounge areas designed to enhance conversation by producing pockets of comfortable seating throughout the venue.
Guests were teased of the romantic vision to come with a lounge featuring our Santorini Couch, Rose Pillows, black flooring with floral details and potted trees in the entry.  Looking up, chandeliers with lush garland enhanced the old-world romantic affair. A variety of lounge areas were situated throughout the perimeters of the space, mixing comfortable couches, vintage chairs, and stylish loveseats with sleek and modern side tables for an ornate design. Guests were welcome to grab a drink at one of the many 8 ft Franklin Bars – each accented by a matching mini 4 ft bar topped with a lush centerpiece.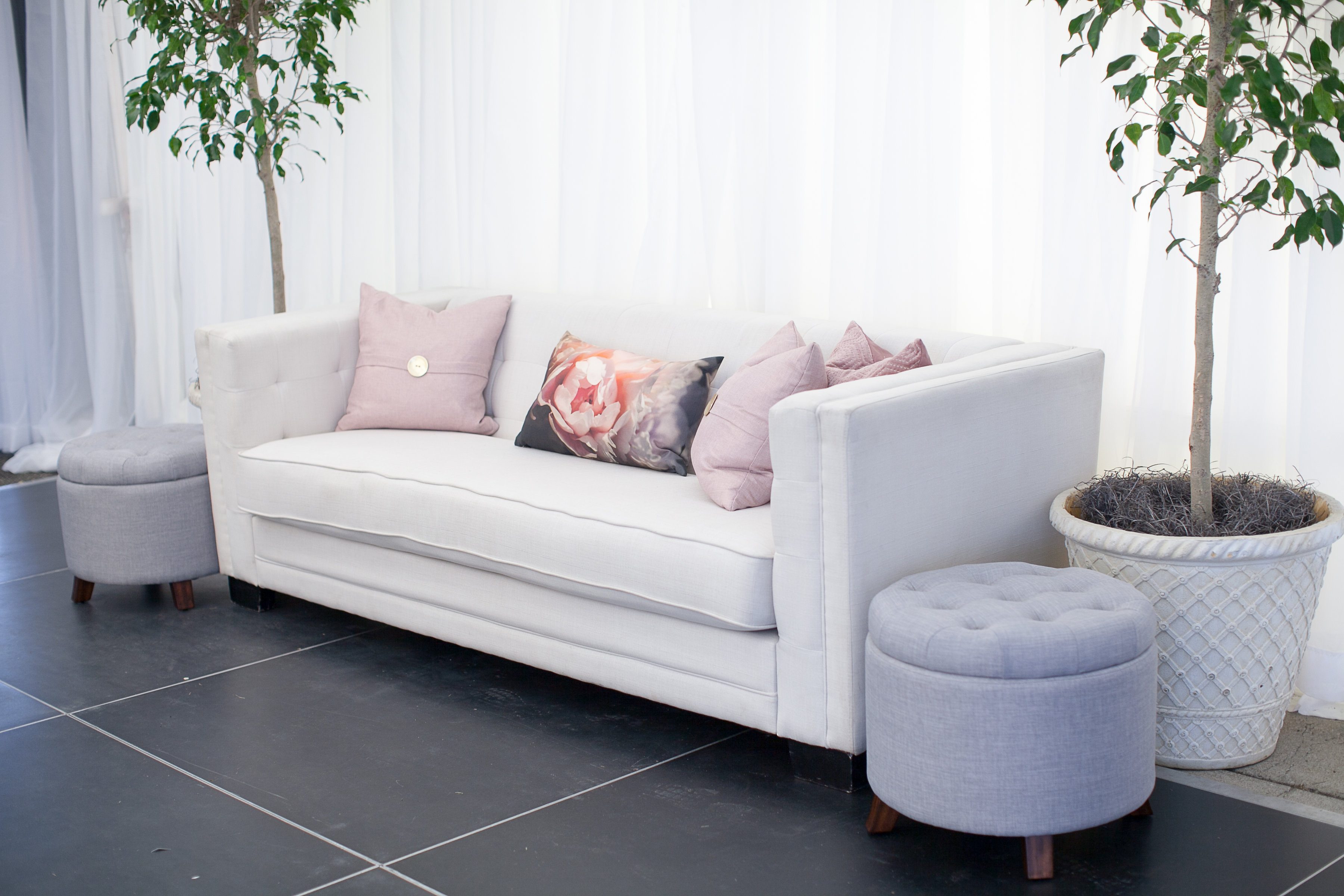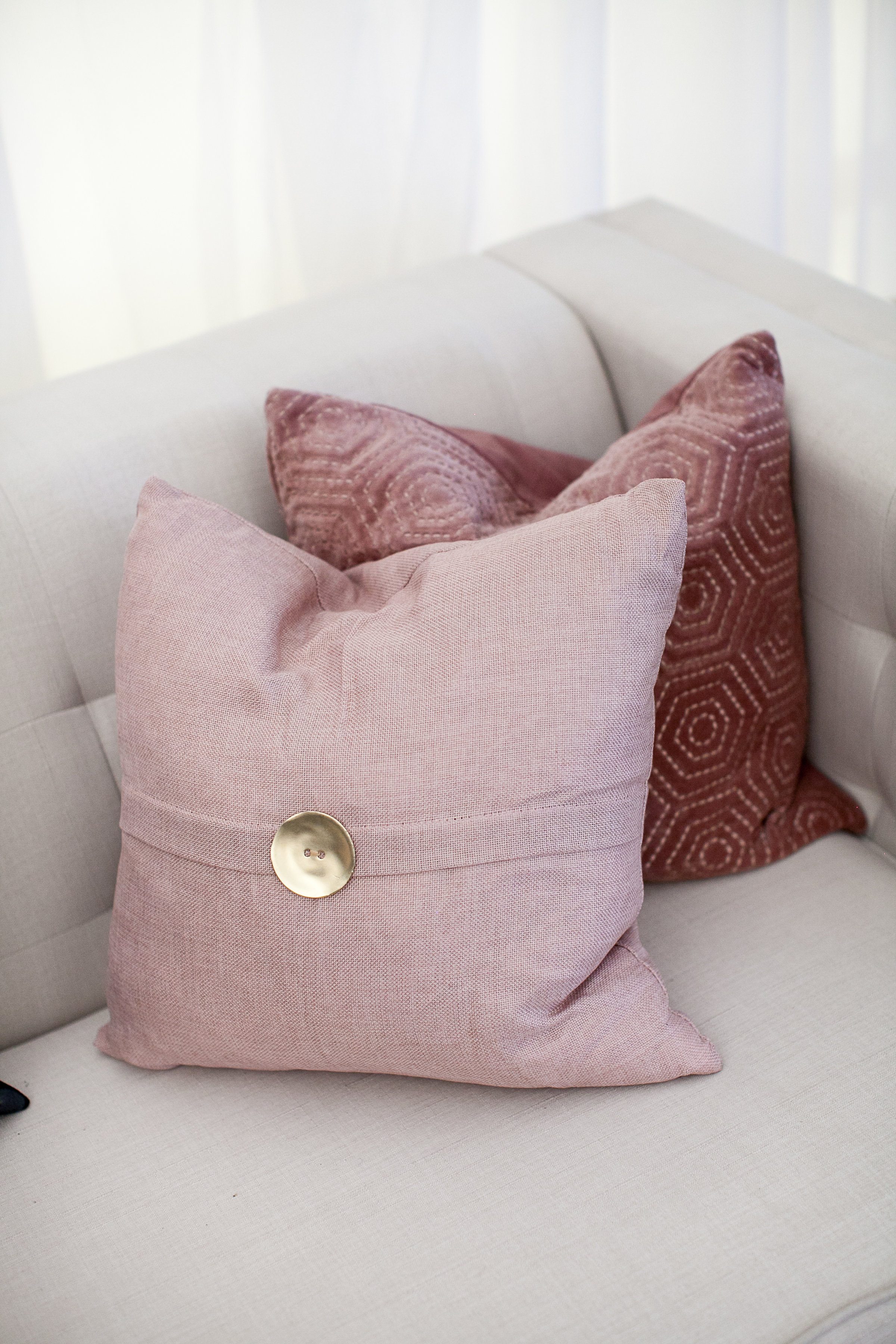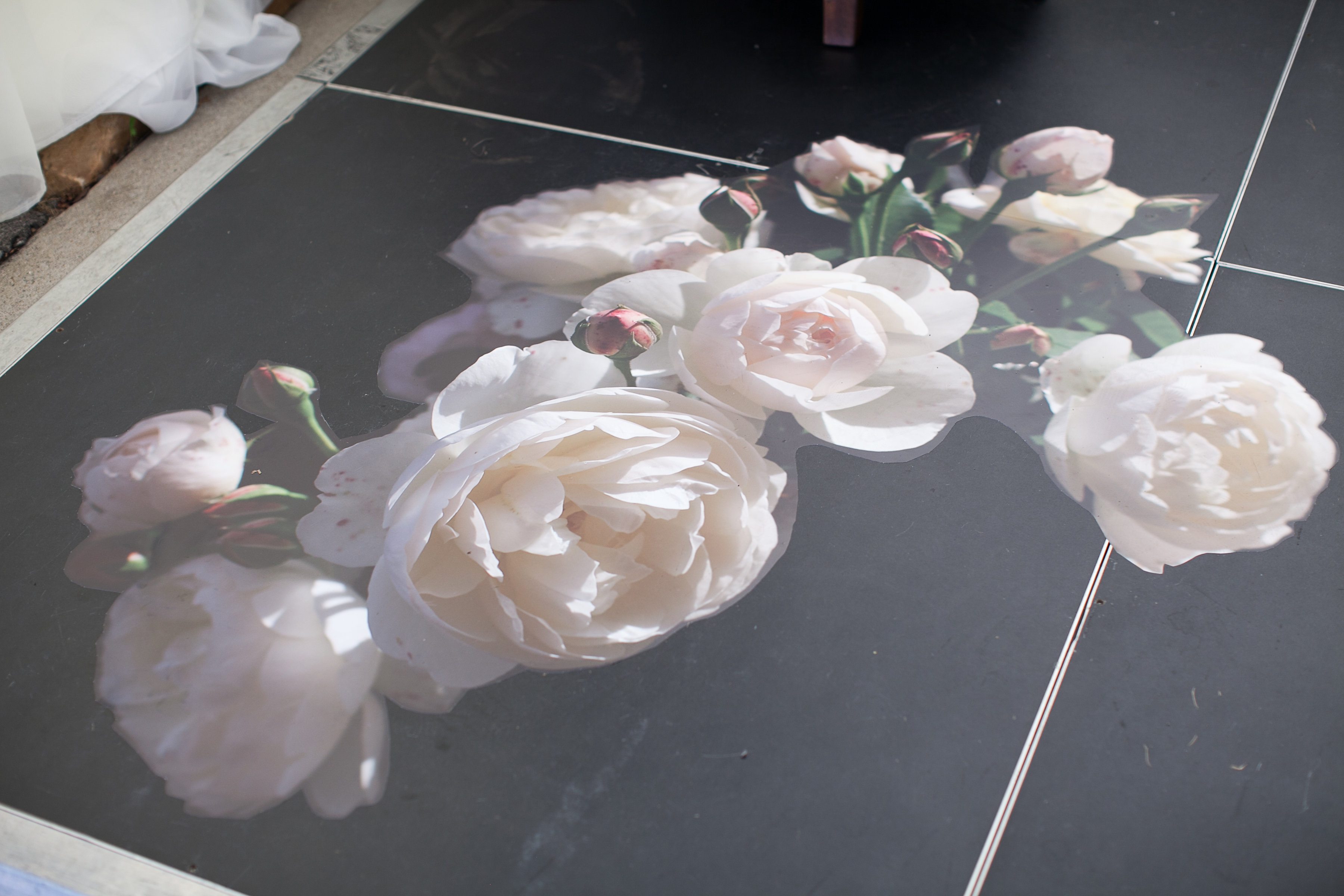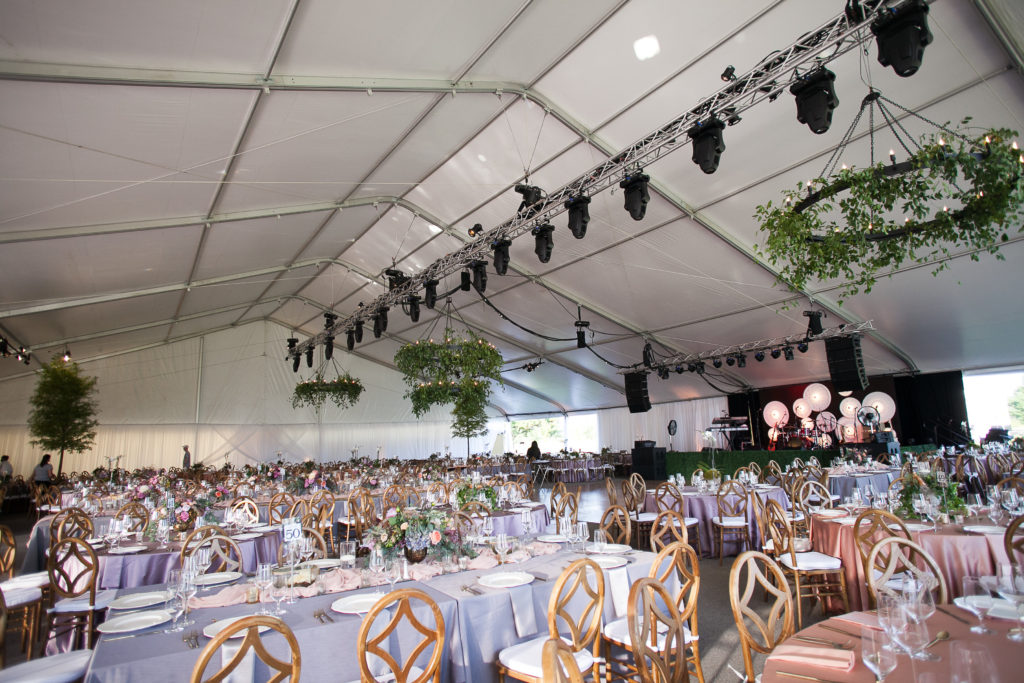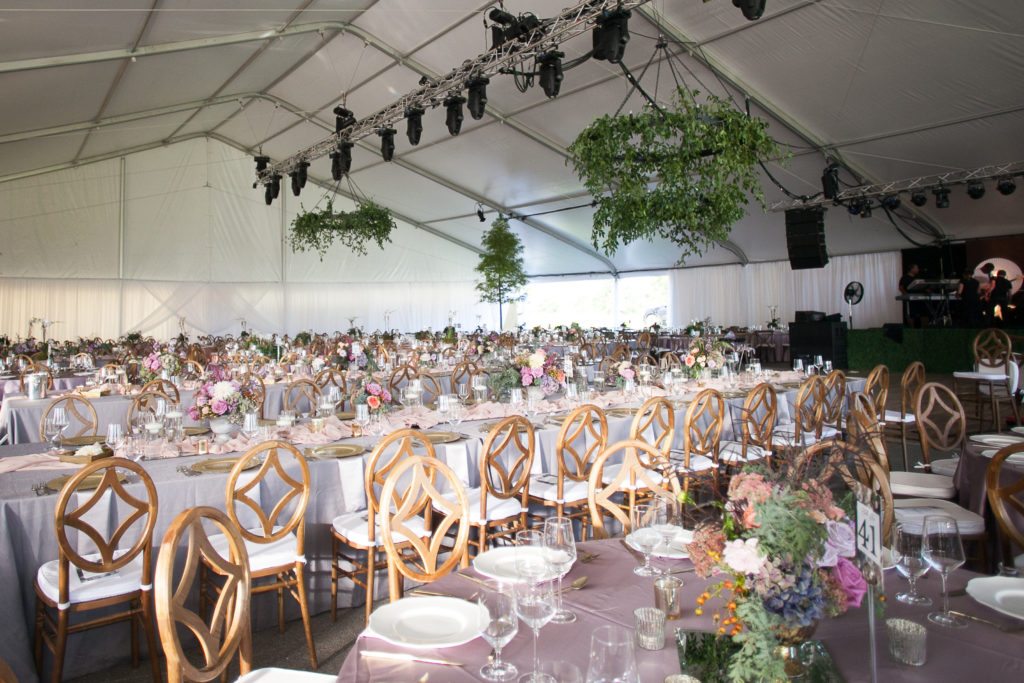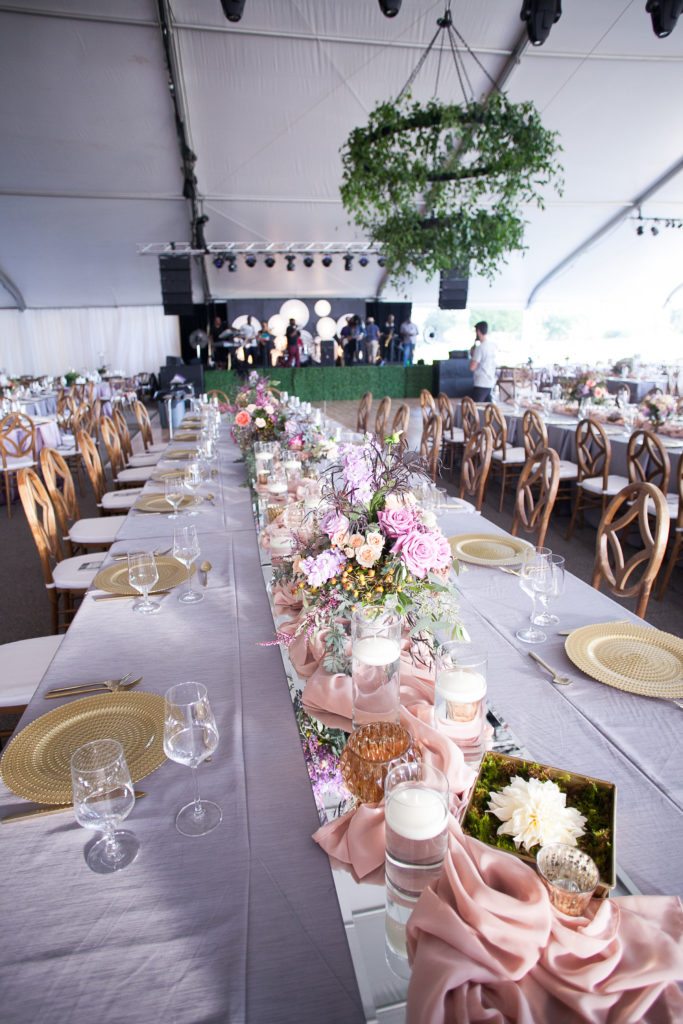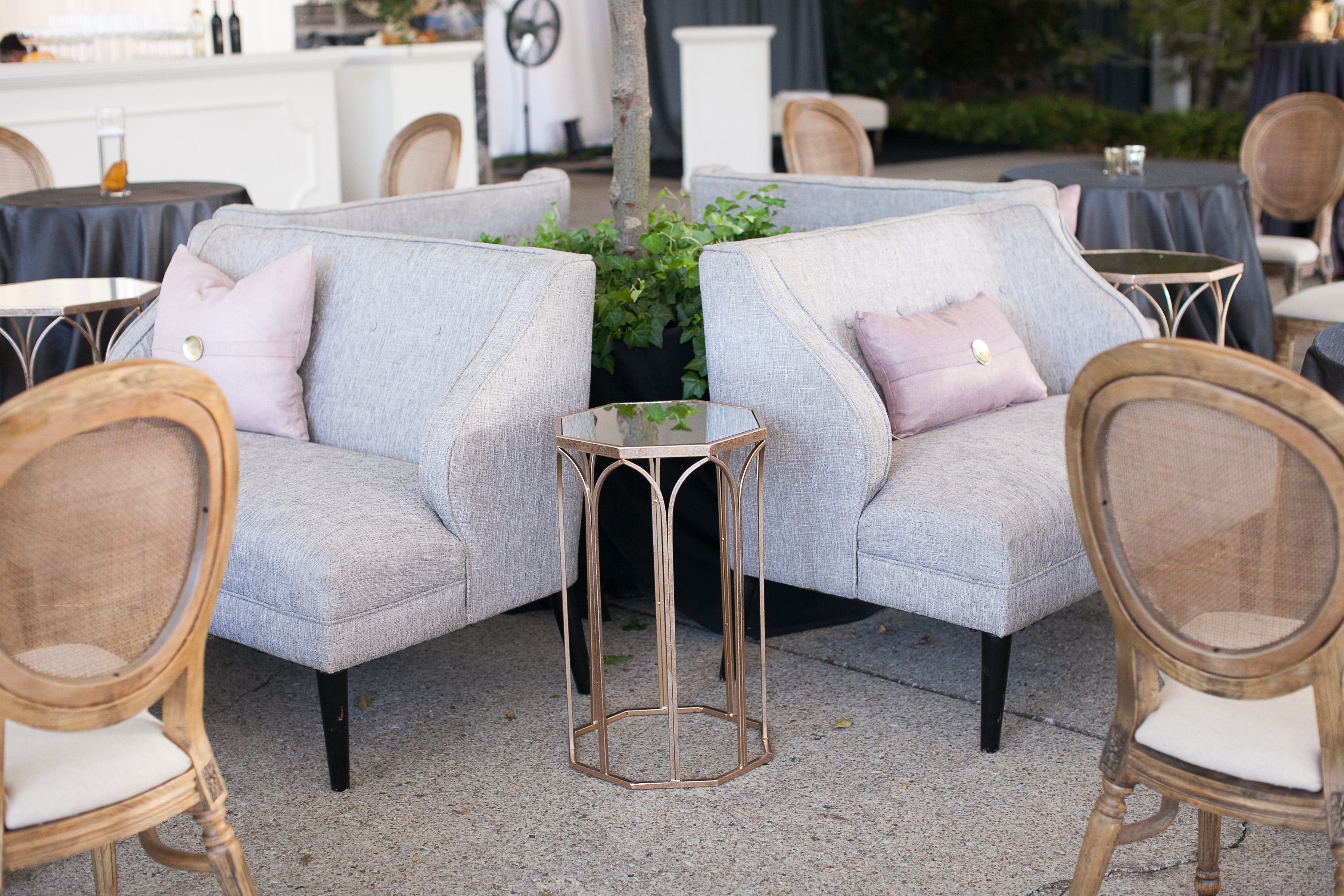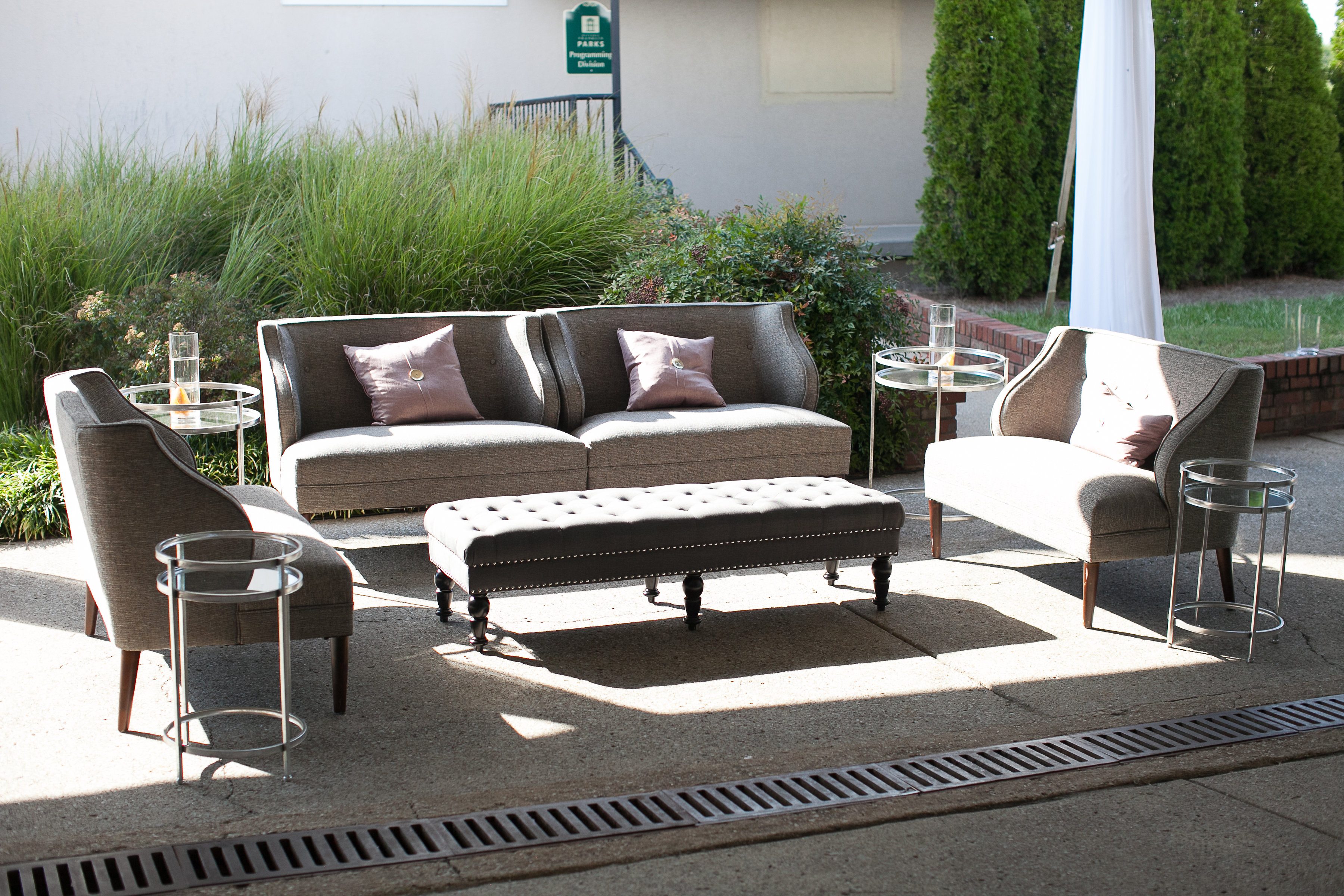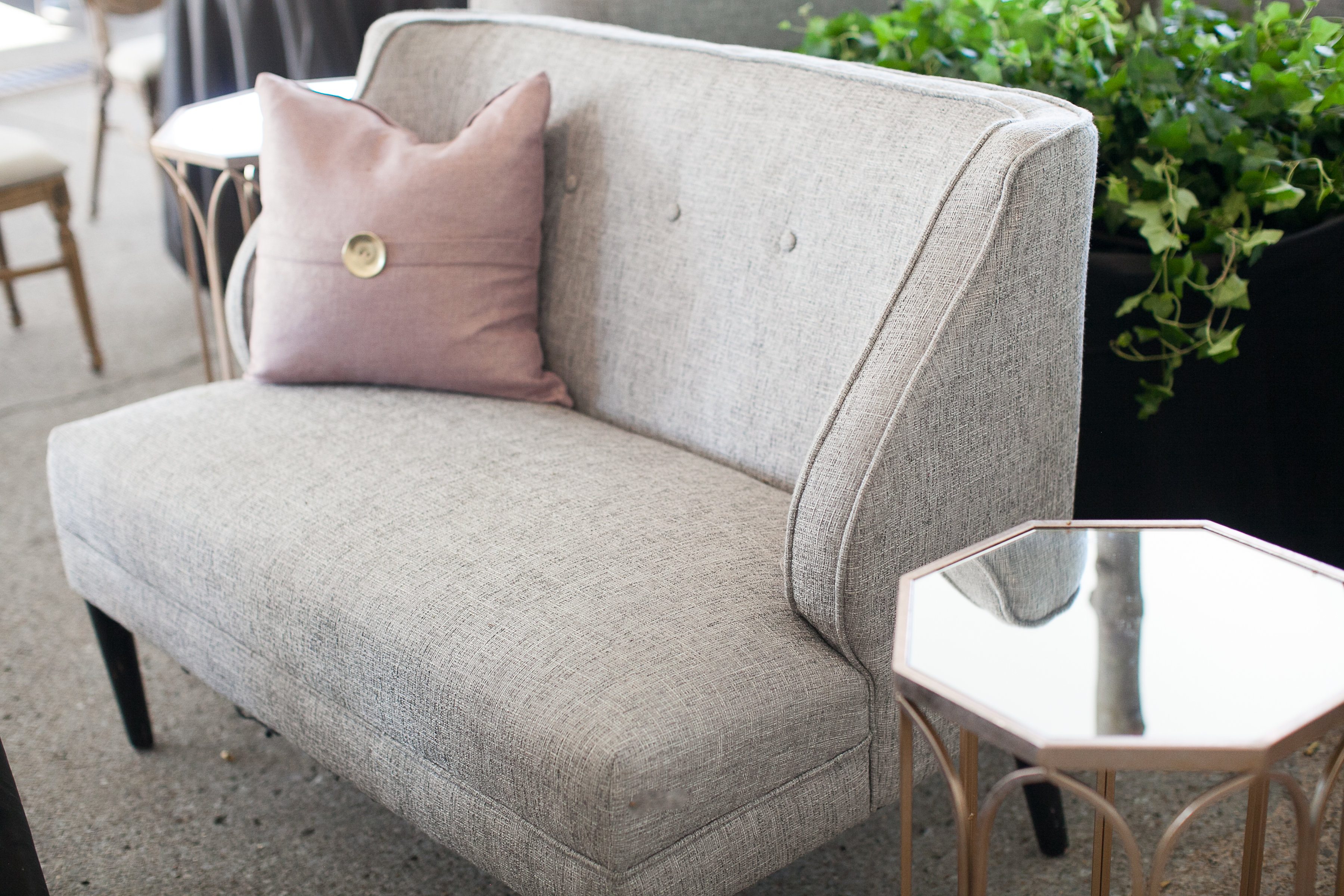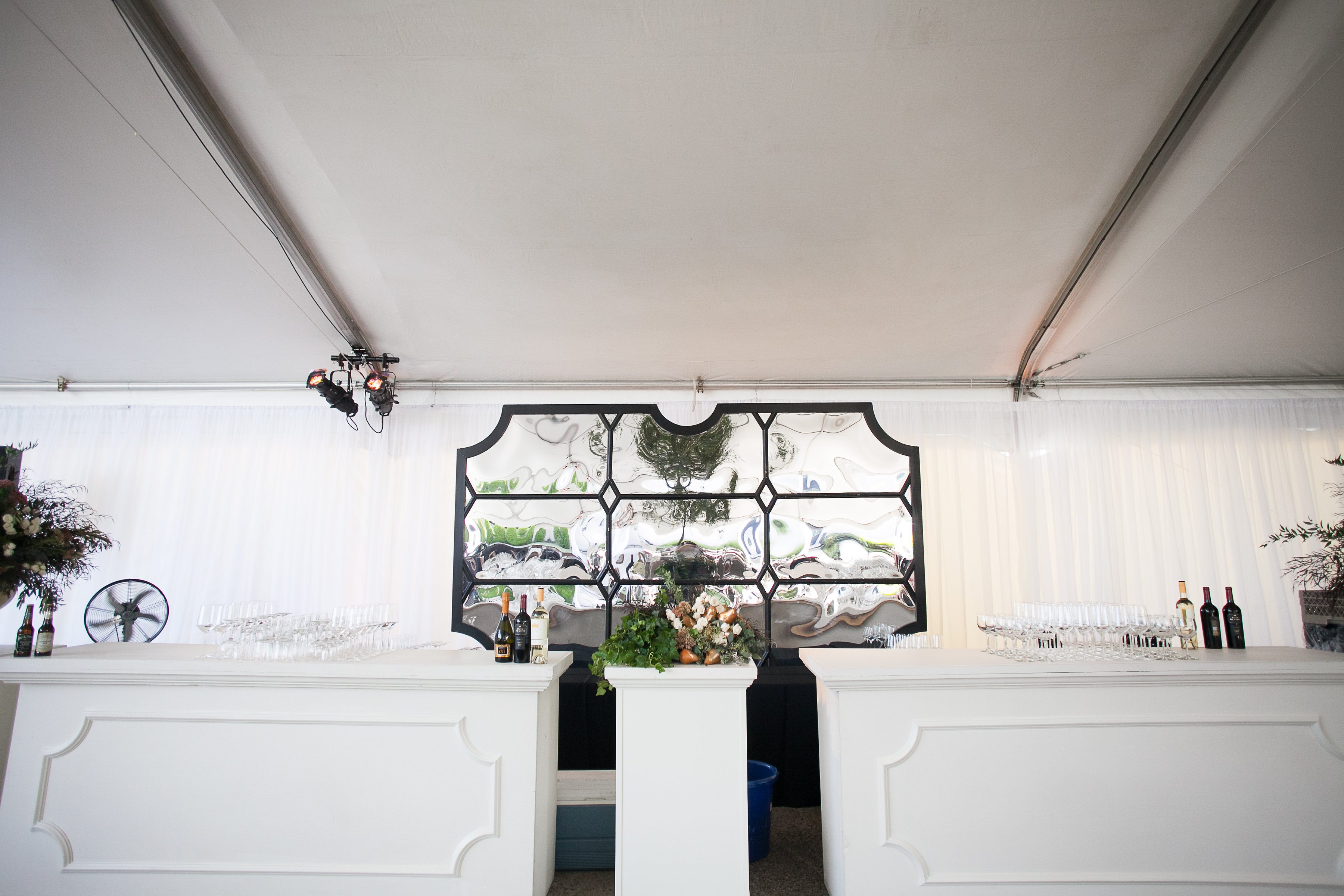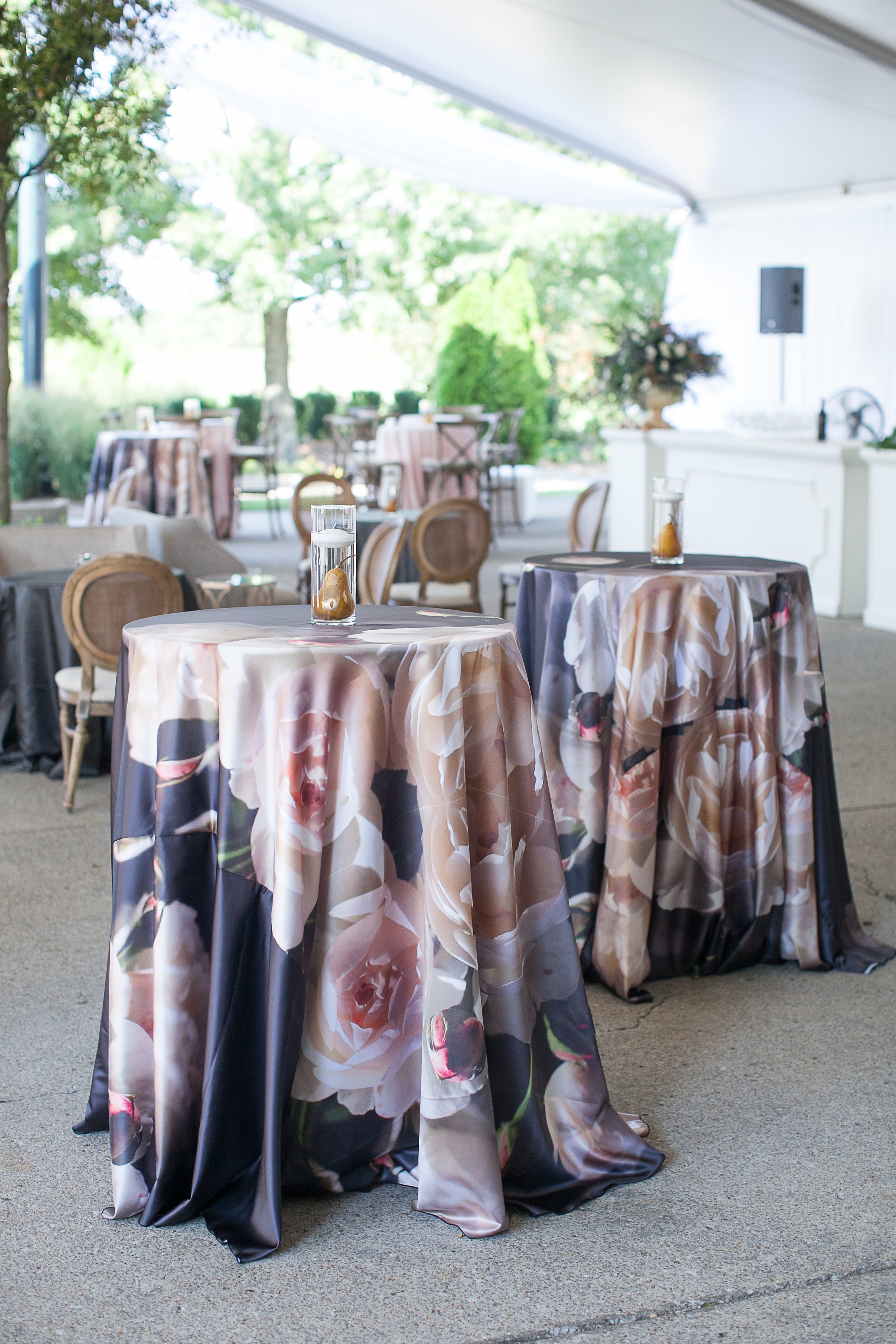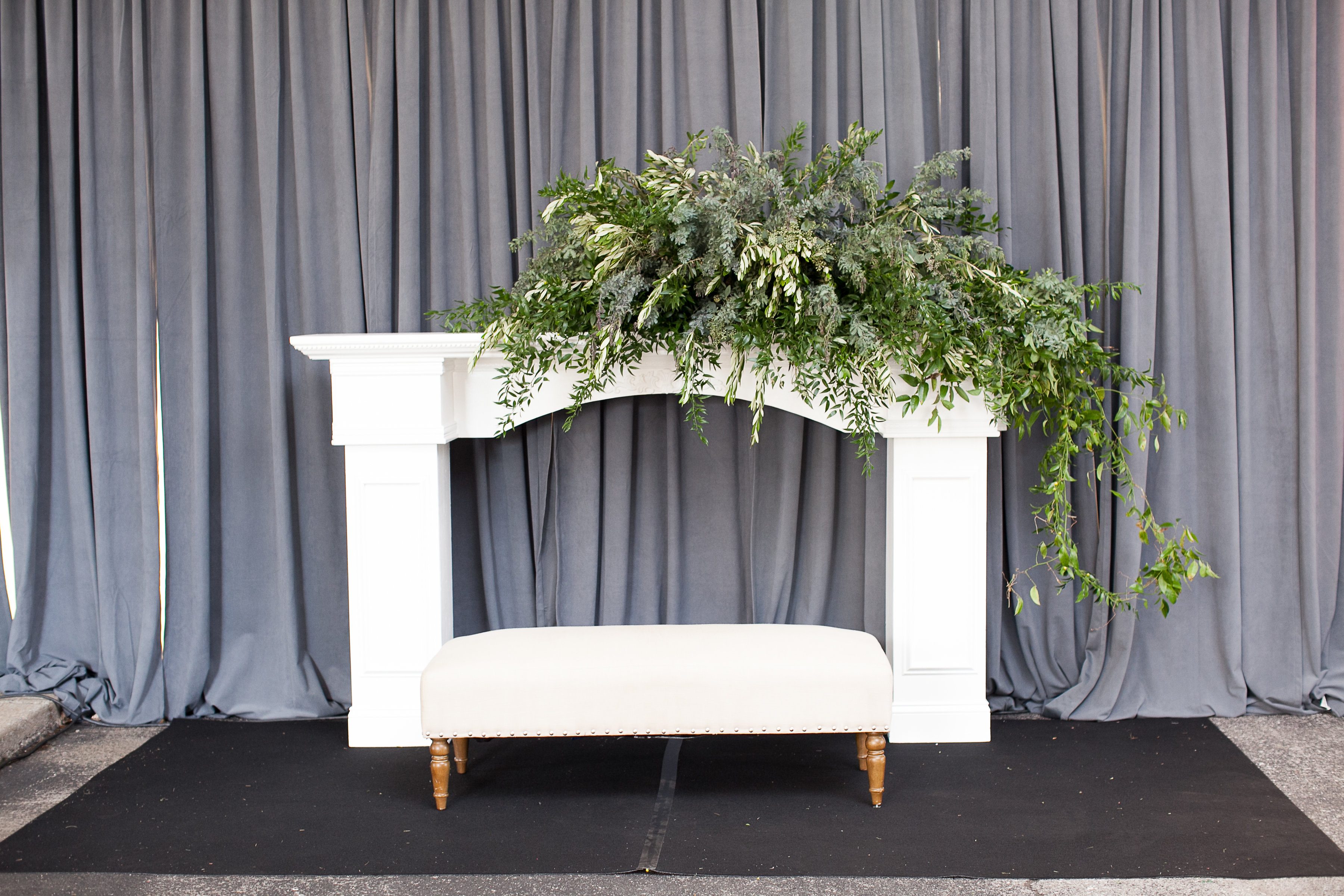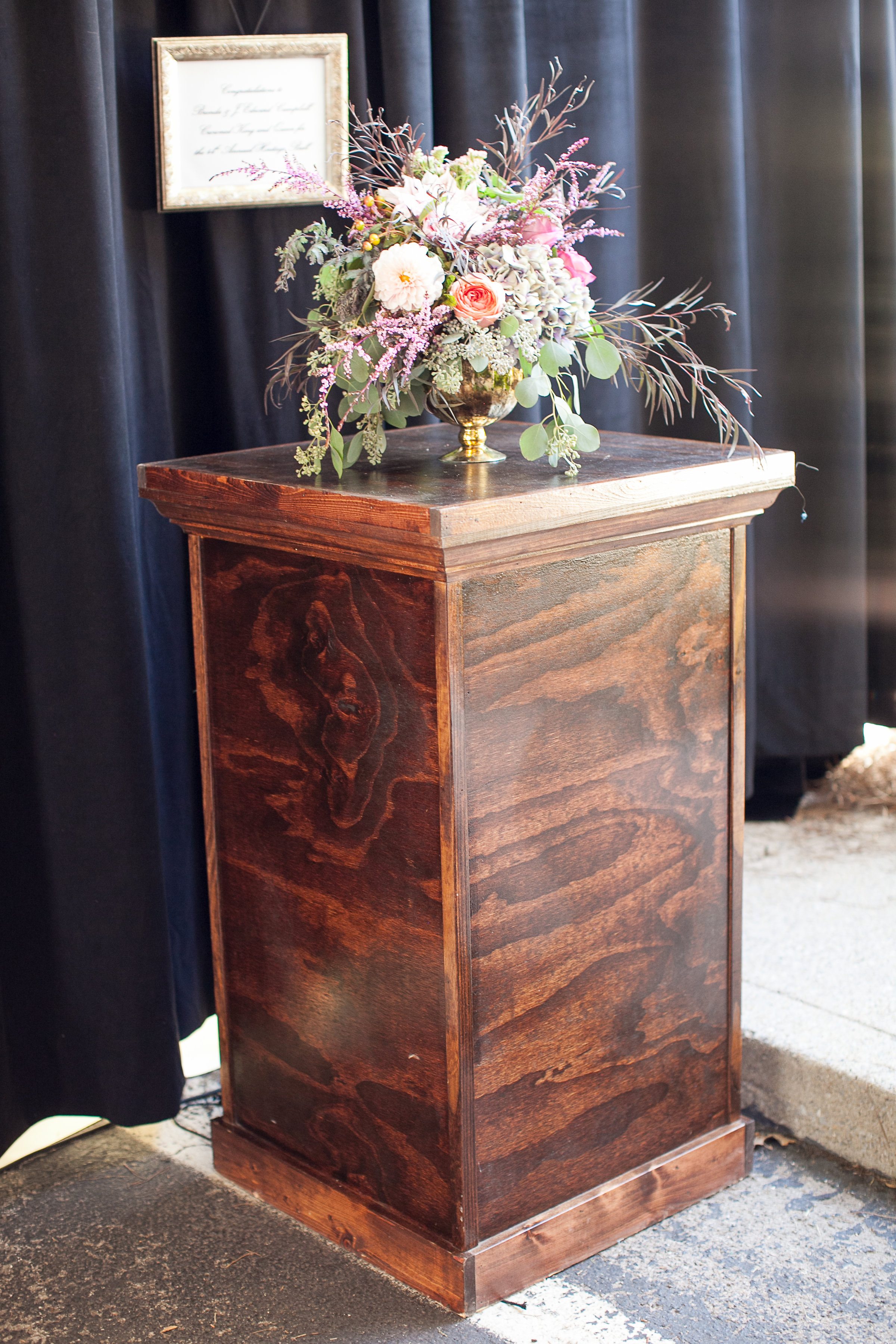 Guests dined in comfort in our artisan Harlin Dining Chairs, which we paired with our architecturally striking Cross-Back Chairs for added texture. Our new Cecilia Floral Matte Satin Linen and Blush Satin Linen draped gracefully amongst cocktail rounds, while Charcoal Dupioni Satin, Wisteria Matte Satin and Russet Satin Linens were used on dining tables for a uniquely elegant color palette. Attendees were treated to a stunning tablescape with modern elegance and lavish heirloom details thanks to our Austin Flatware, Darcy China, and Medallion Gold Glass Chargers, paired with our striking Pure Glassware. After dinner, guests danced the night away on our Plank Wood Dance Floor.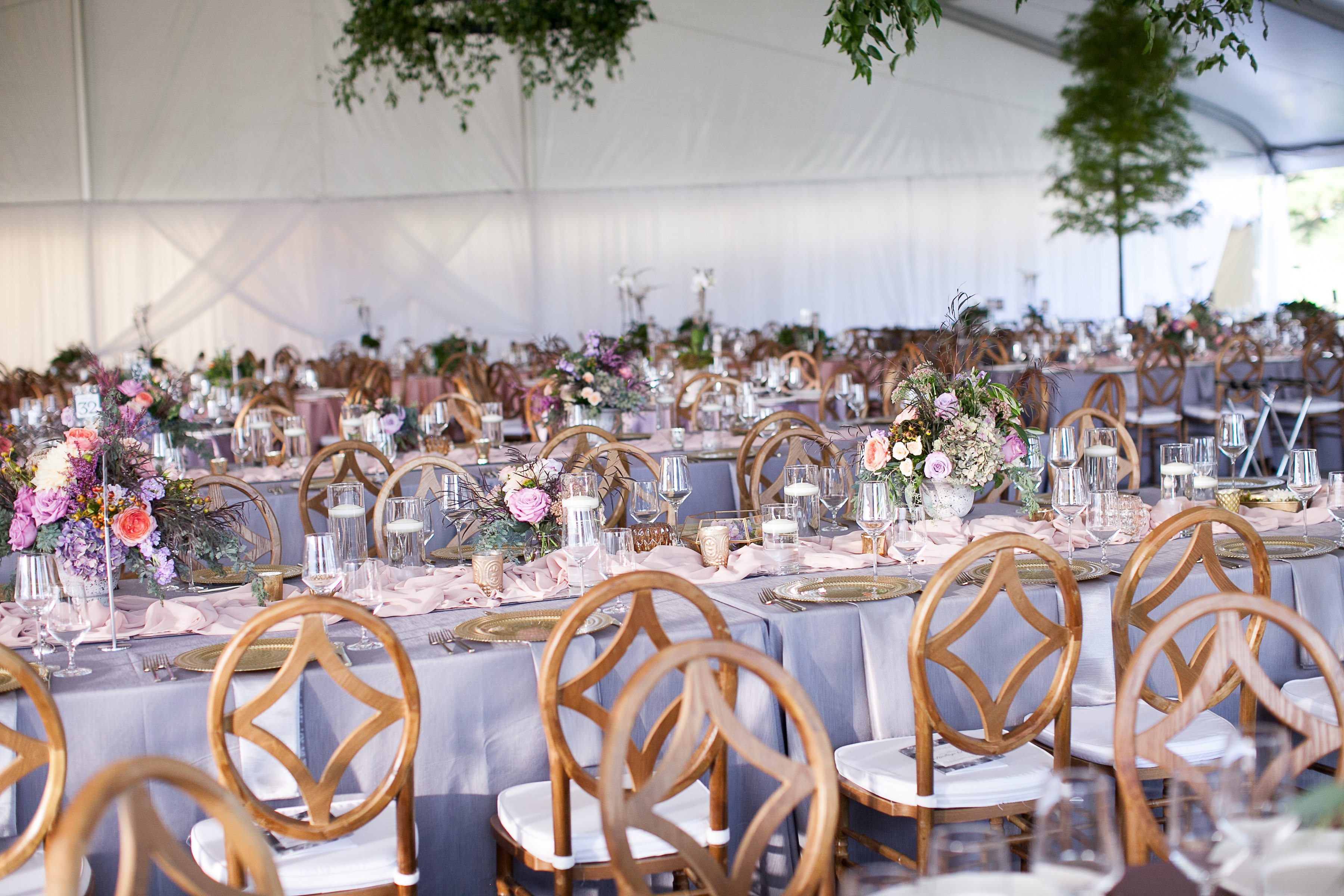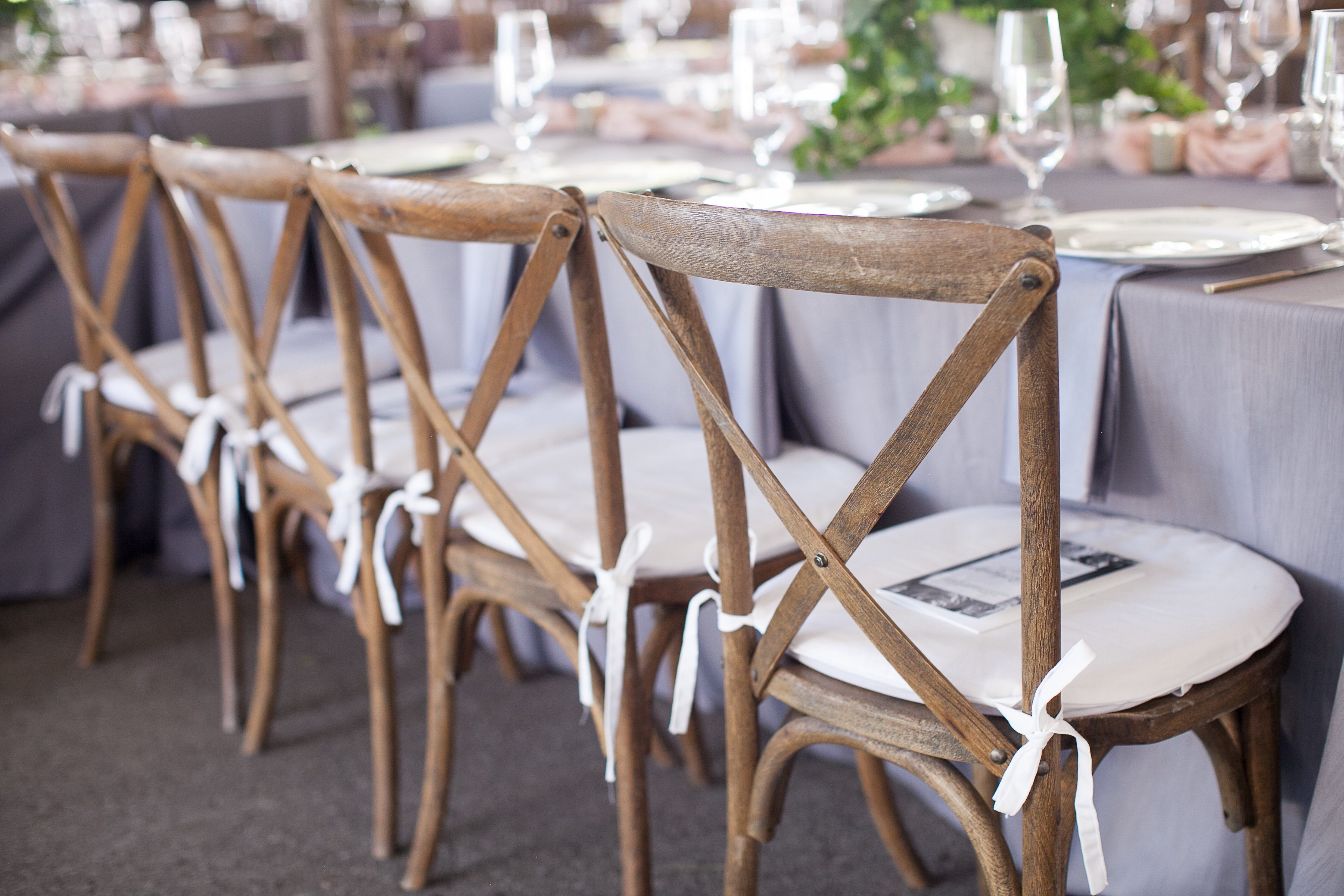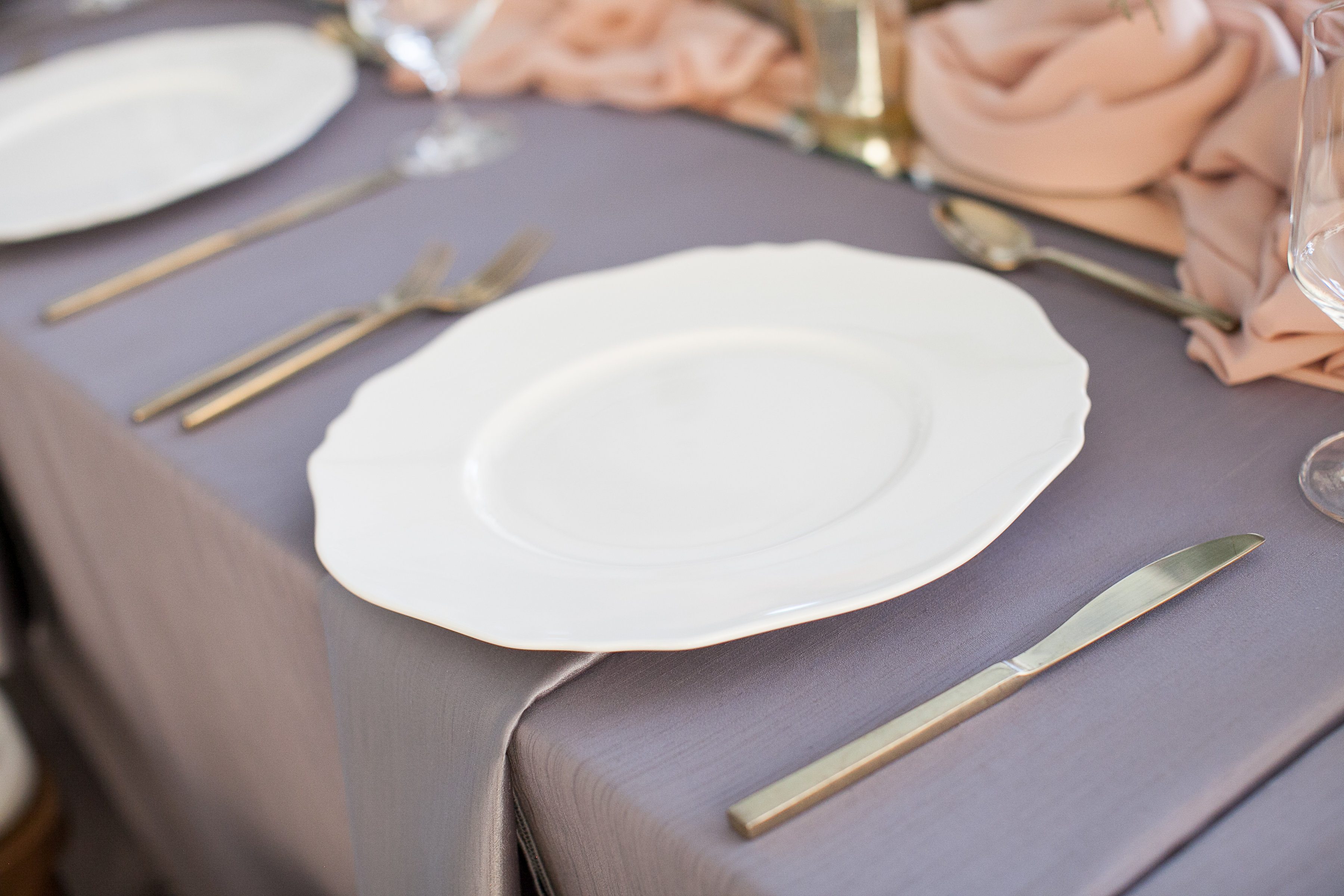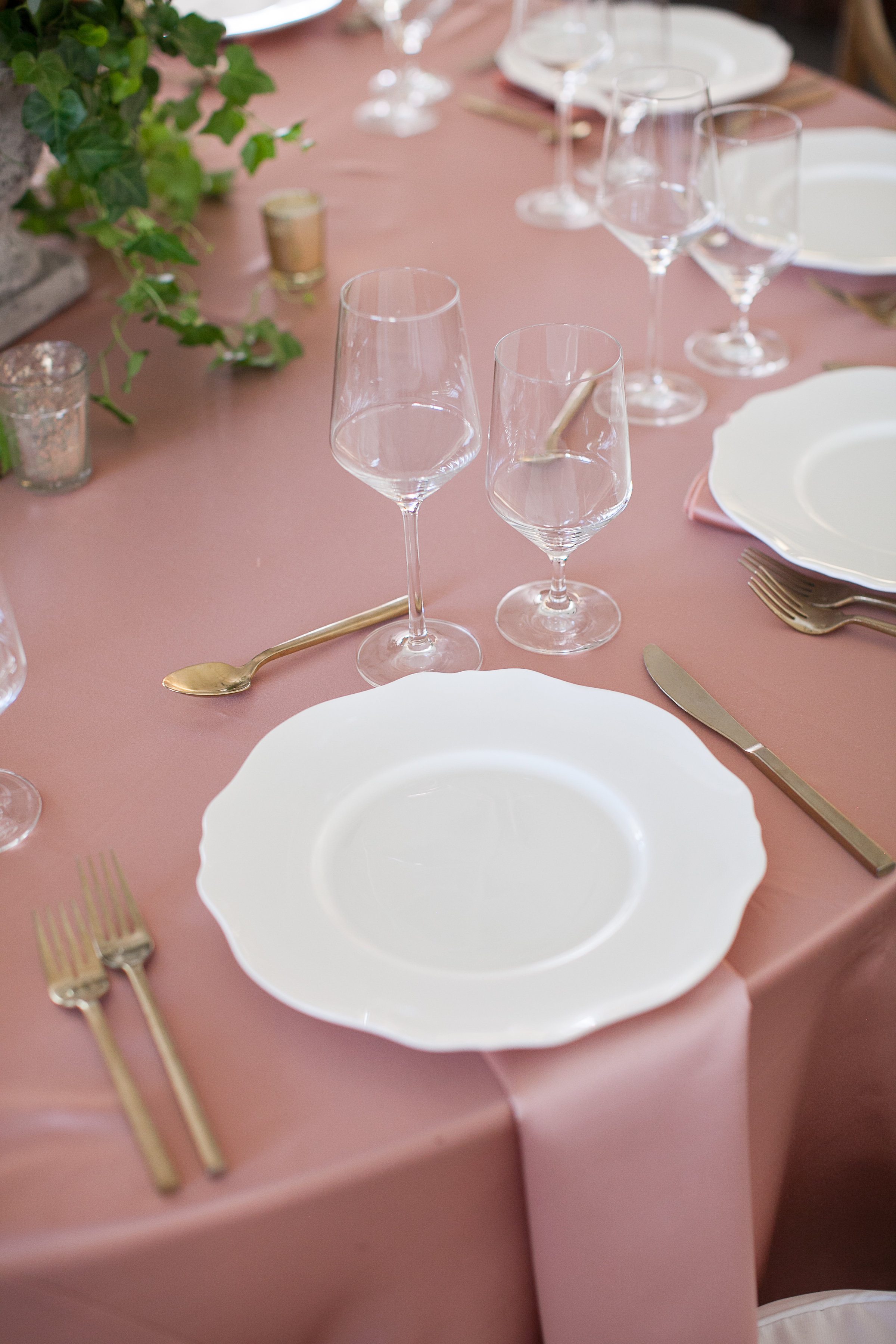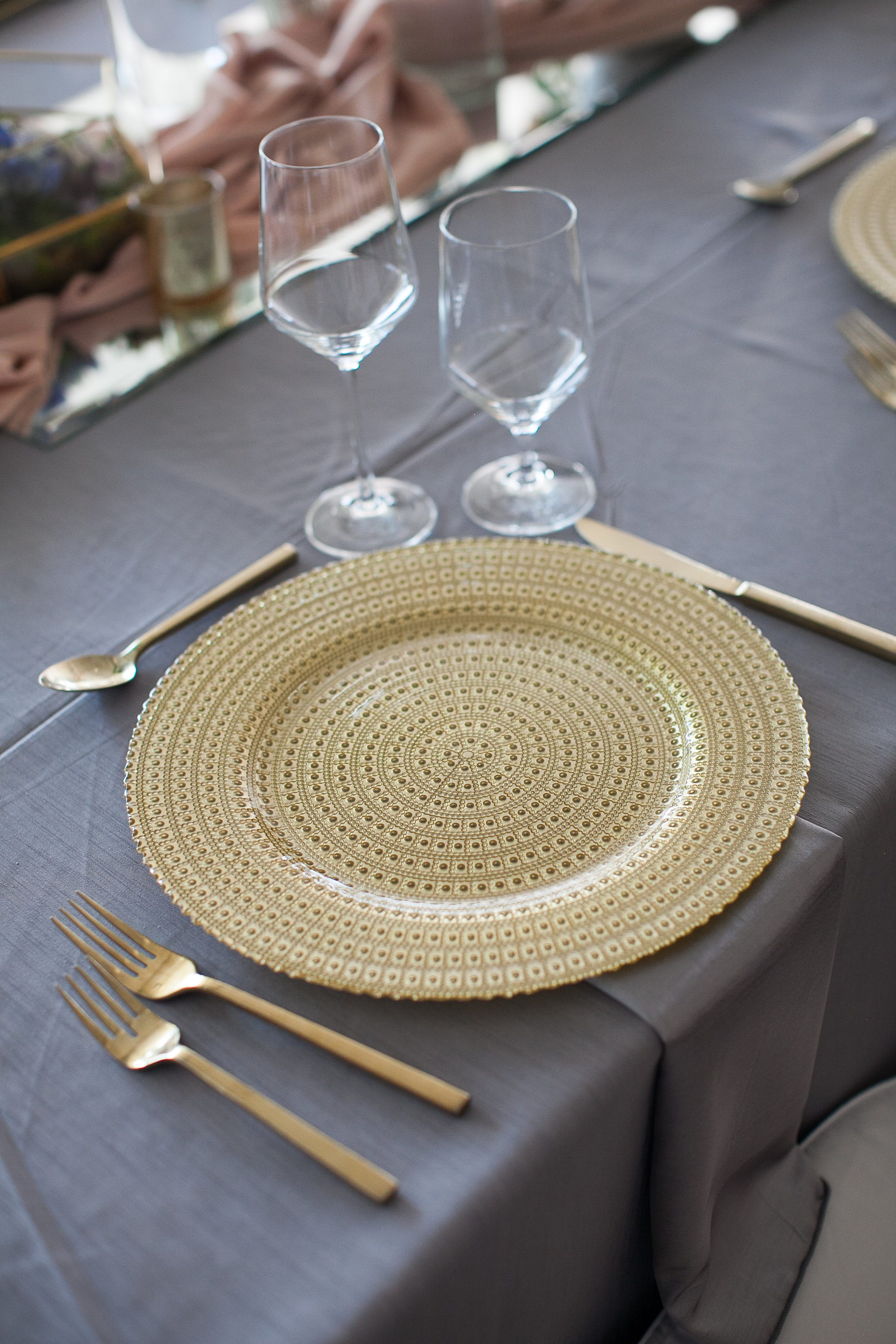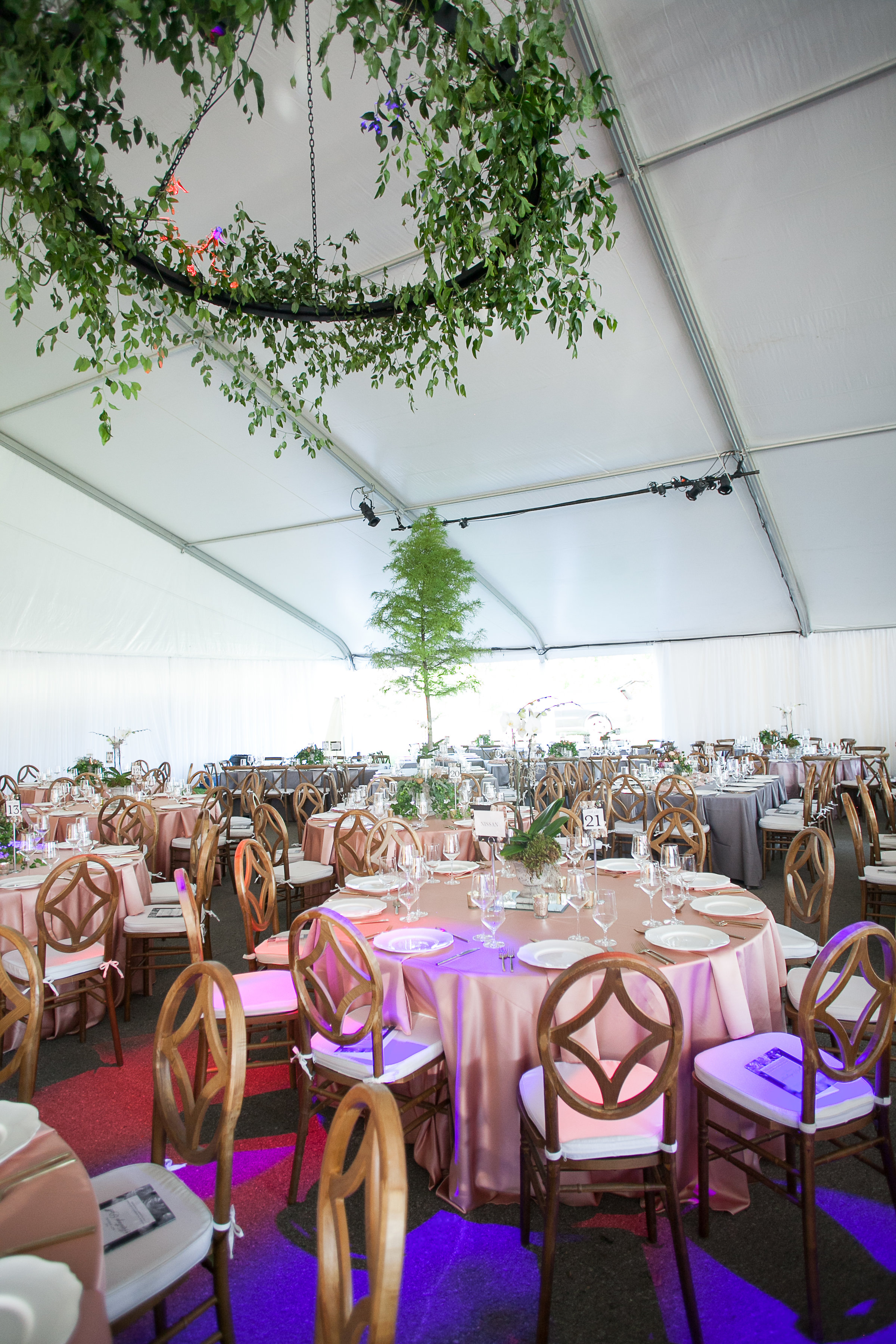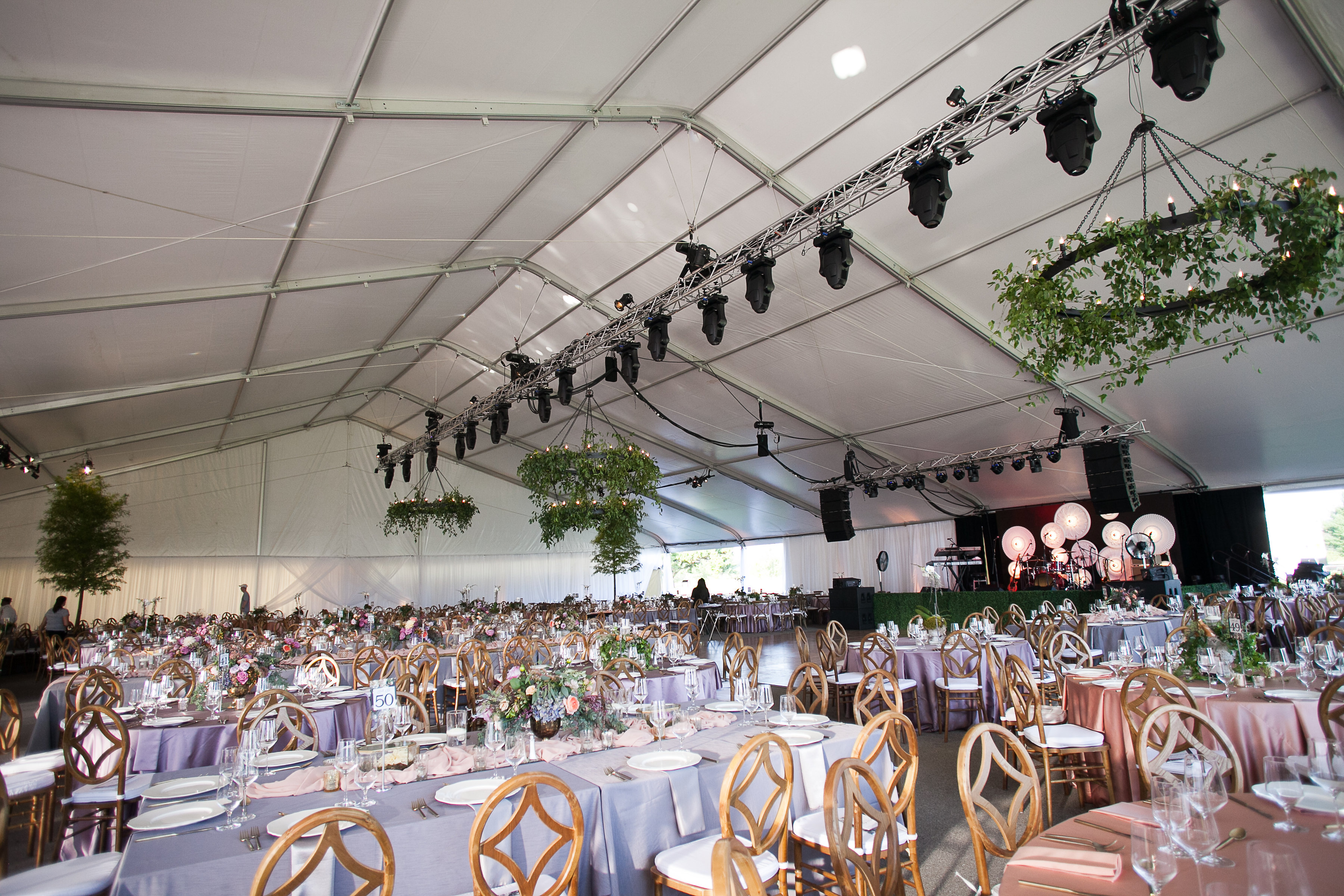 This stunning event was a dream to bring together, and the reality was more beautiful than we could have imagined. Many, many thanks to the Heritage Society, gala chair, event staff and all of those who came together to celebrate Franklin's history and future! Special thanks to Phindy Studios for capturing this event so beautifully. We hope to see you all again next year!
TAGS | Bennett Leather Sofas, East Flank Battlefield Franklin TN, Heritage Ball 2017, Heritage Ball Franklin TN, Heritage Foundation Franklin TN, Lounge Furniture, Nashville Event Rentals, Nashville Galas, Phindy Studios, Southern Events Party Rental, event furniture, gala event rentals, luxe event rentals, upscale event rentals
FEATURED RENTALS | Bennett Leather Sofa, Santorini Couch, London Loveseat, Tessa Tufted Loveseat, Cecilia Floral Matte Satin, Wisteria Matte Satin, Russet Satin, Harlin Chairs, Cross-back Chairs, Darcy China, Gold Medallion Charger, Austin Gold Flatware, Pure Glassware, Franklin Bars,
---
24

Nov

Southern Events Products
We are so excited to introduce these new beauties!  The Santorini Couch and  Santorini Loveseat are upholstered in ivory linen with a tufted style and modern lines. They're part of our larger collection of modern lounge furniture, and would pair well with any of our Vintage Prop Shoppe Coffee Tables or Silver Drum Side Tables and we love these as a sleek alternative to our Vienna Furniture.  It's also pictured below with our brand new Mykonos White Coffee Table.
Reserve these new pieces for your upcoming hoilday gatherings with an email to info@southerneventsonline.com.  Thanks to Photographix for capturing our furniture so beautifully!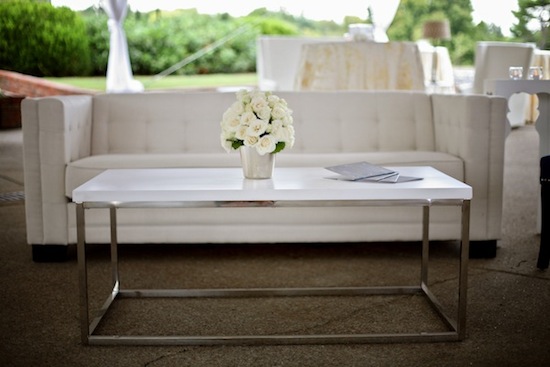 TAGS | Lounge Furniture, Modern Furniture, Santorini Loveseat, modern event decor, new in stock, santorini, santorini couch, santorini lounge furniture
FEATURED RENTALS |
---