1

Jun

Southern Events Products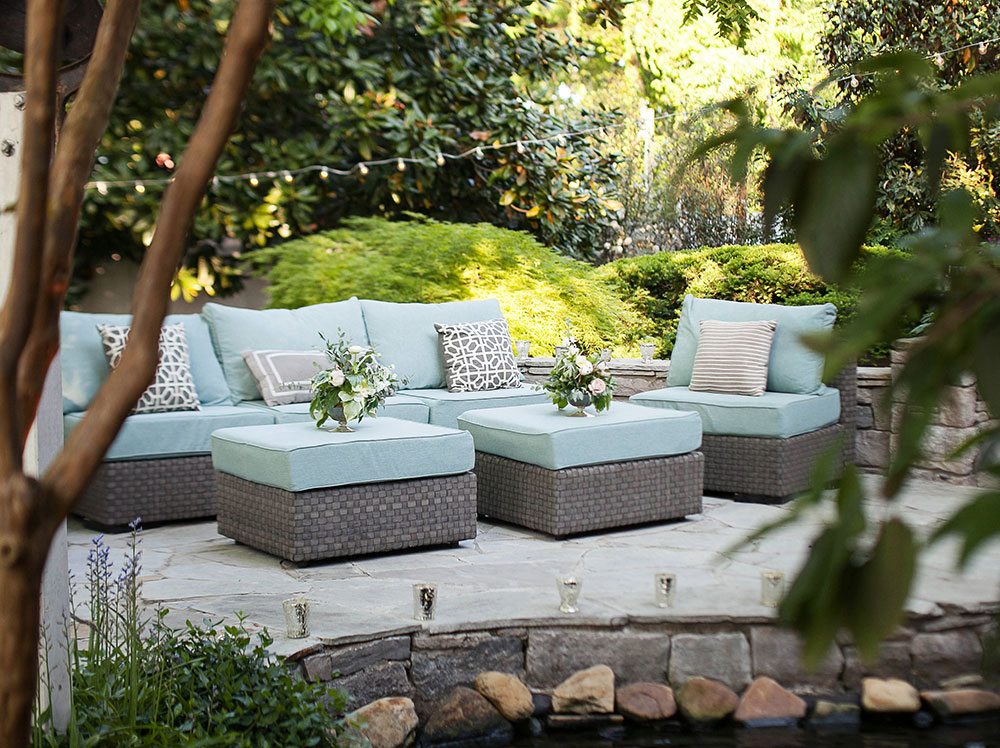 What better way to spend a summer day than enjoying the outdoors? Many events this time of year include some outdoor aspect – whether it's by the pool or on a stunning sprawling landscape. We've got all you need to keep it cool and comfortable without sacrificing style.
Sutton Furniture
Our most popular outdoor rental, these couches and ottomans convert into whatever shape works best with your space. Available in two different colors, your color palette won't be bothered. And did we mention how comfortable they are?!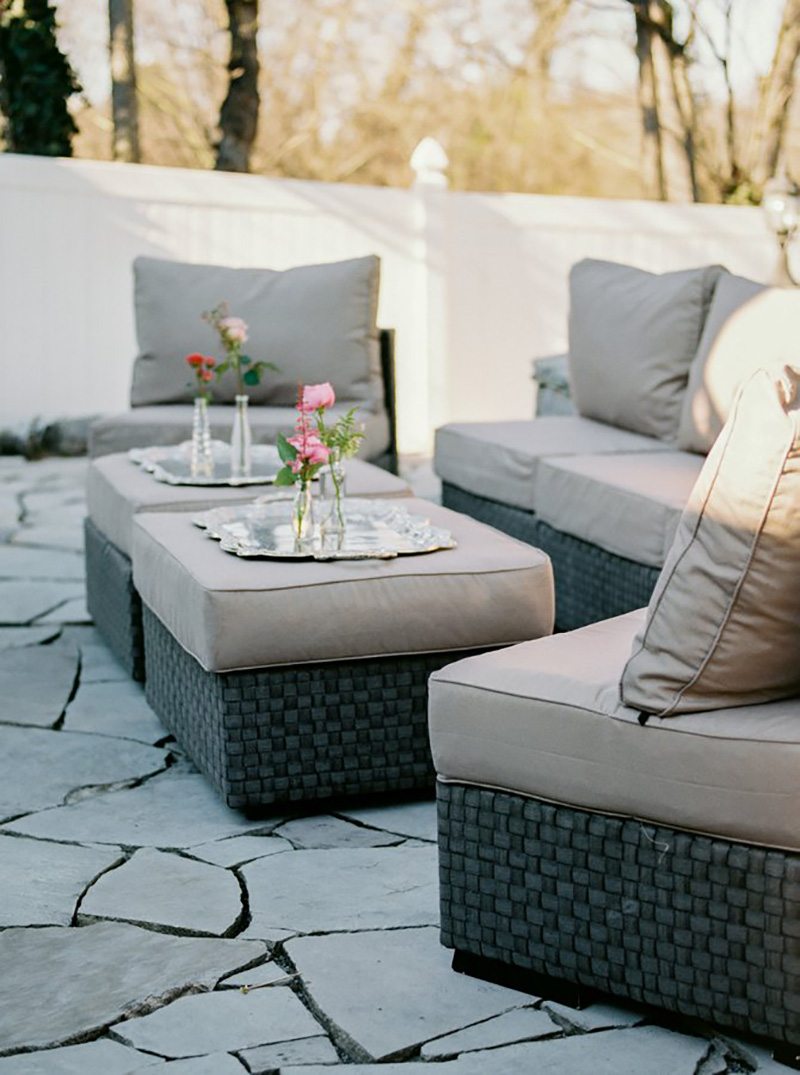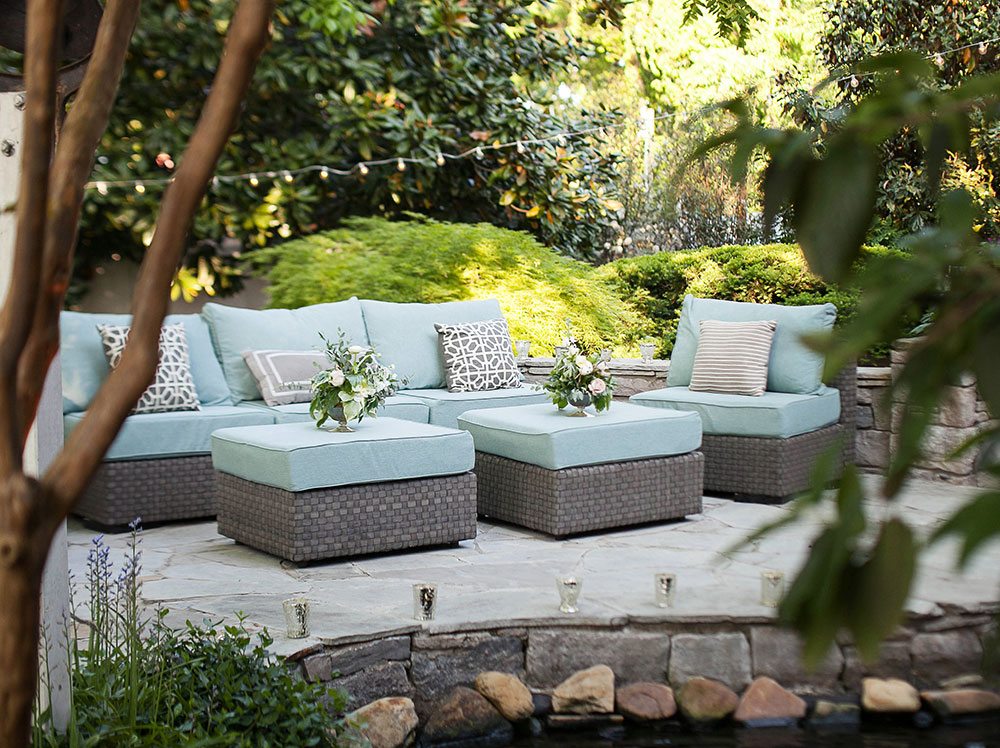 Lanterns
Low lighting always adds a romantic and soft ambiance, perfect for a garden wedding or cocktail style event. Lanterns make the perfect centerpieces, aisle markers, or pathway liners for outdoor spaces that might lack outlets or lighting – and we've got a huge selection!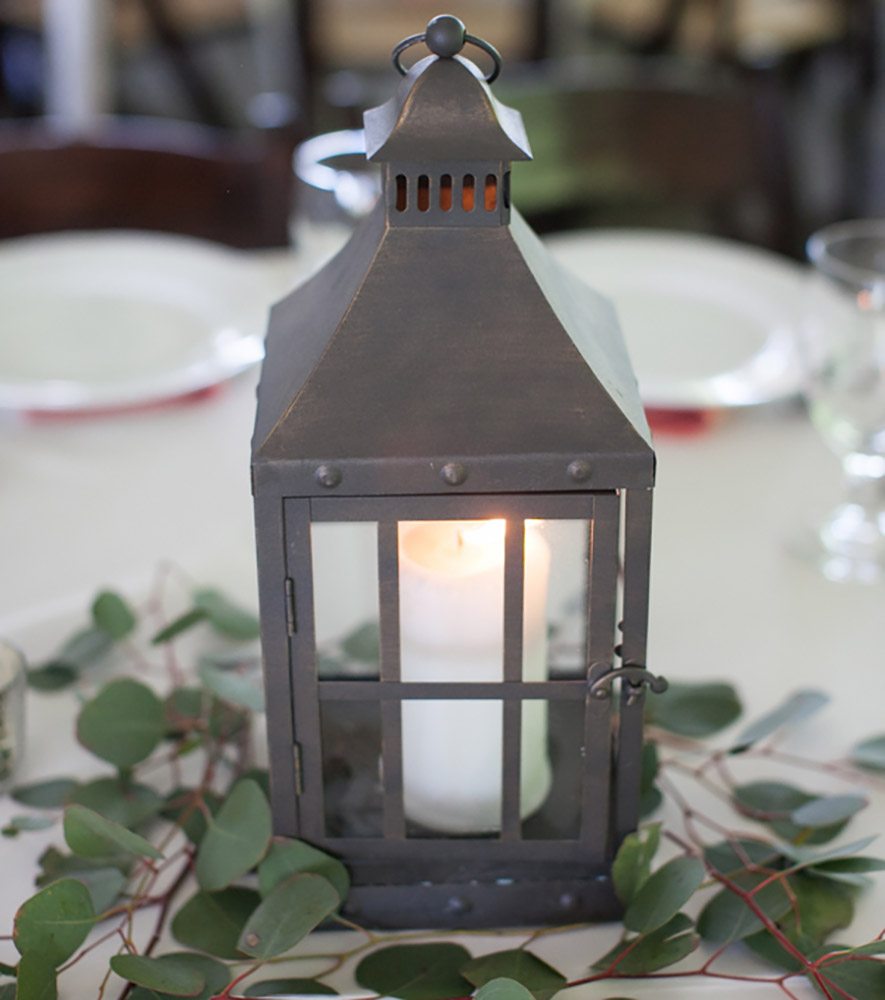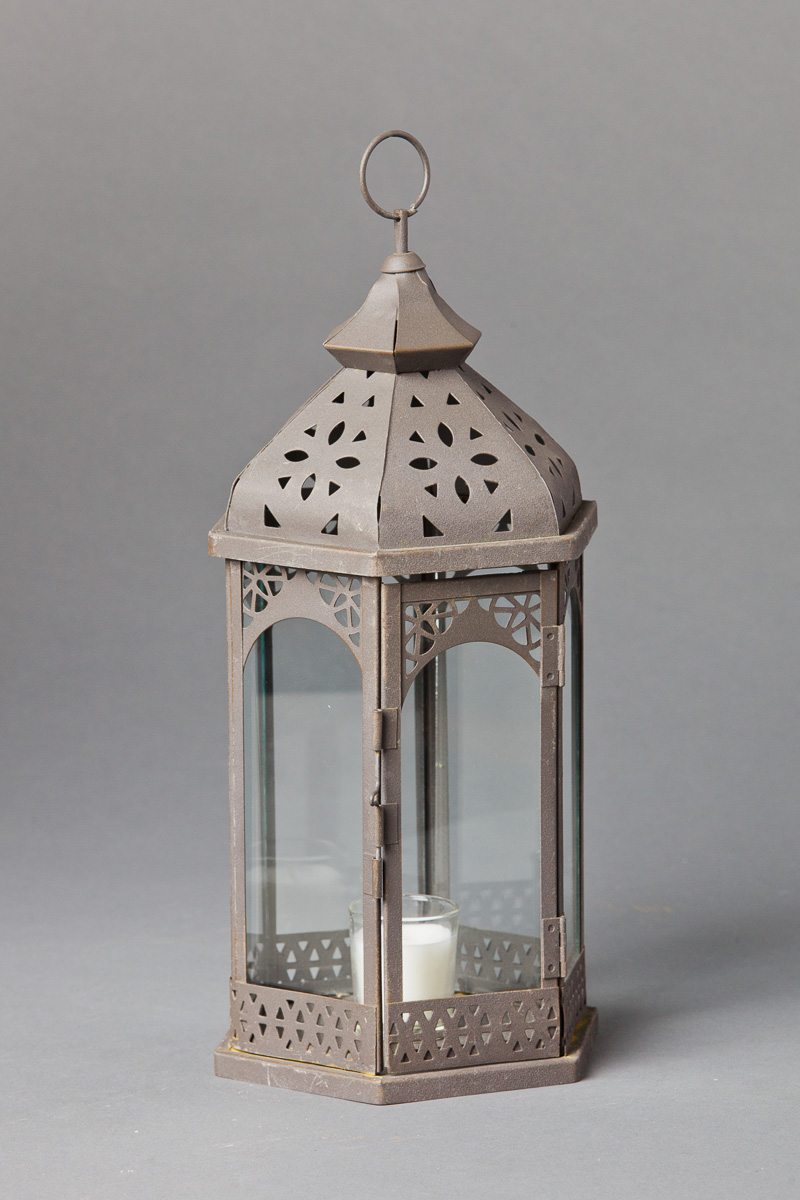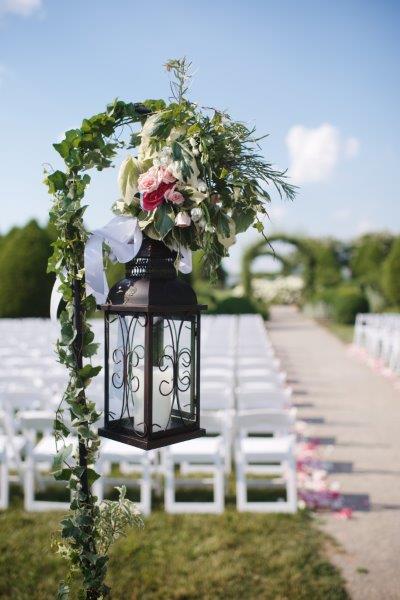 Ghost Chairs
Ghost Chairs are a chic modern addition to an outdoor event. The best part? They are weather proof! Rain or shine, these incredibly stylish chairs and bar stools will hold up.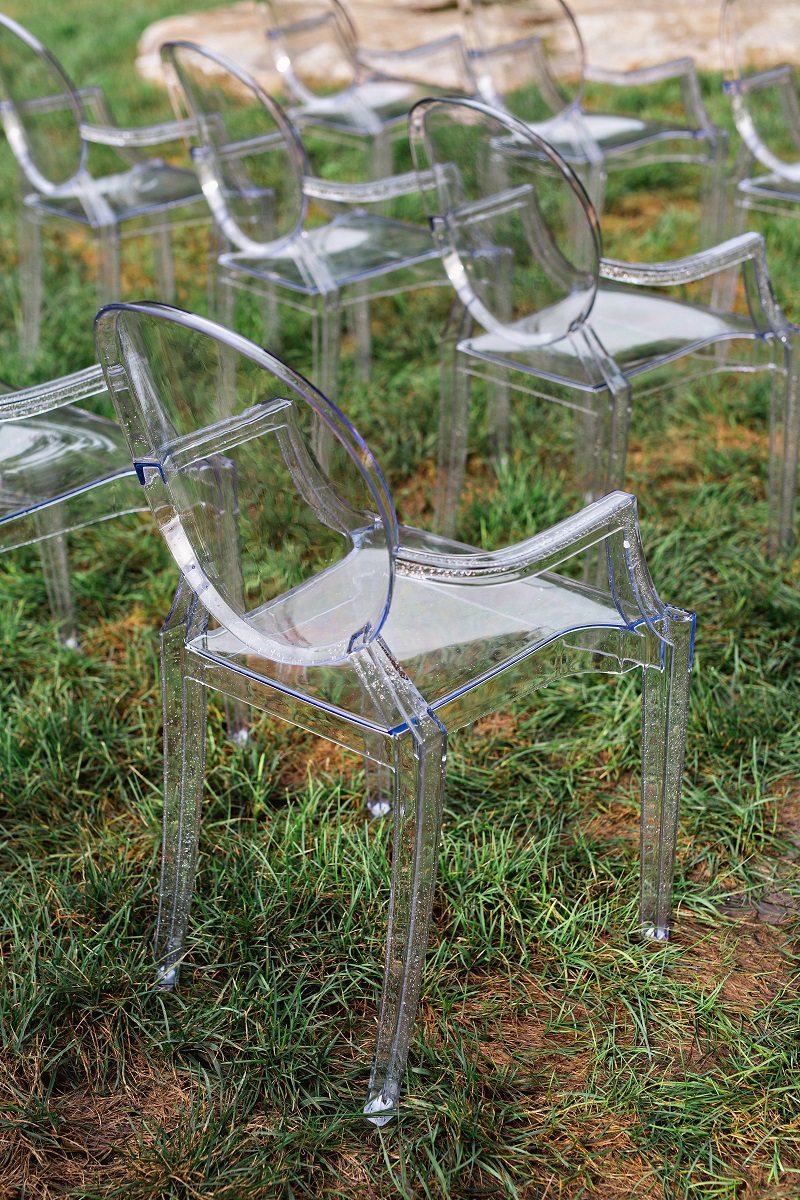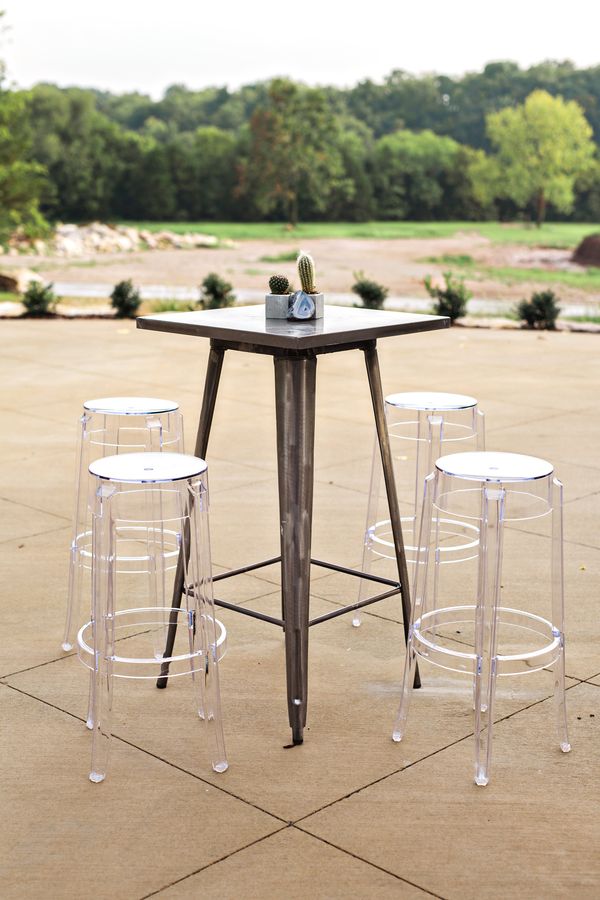 Beverage Tubs
When your guests are looking for a beverage or two, keep them cool in style. Our vintage Hungarian Baby Bath and Galvanized tubs are perfect for whatever you're serving up and can easily be matched to your event's style.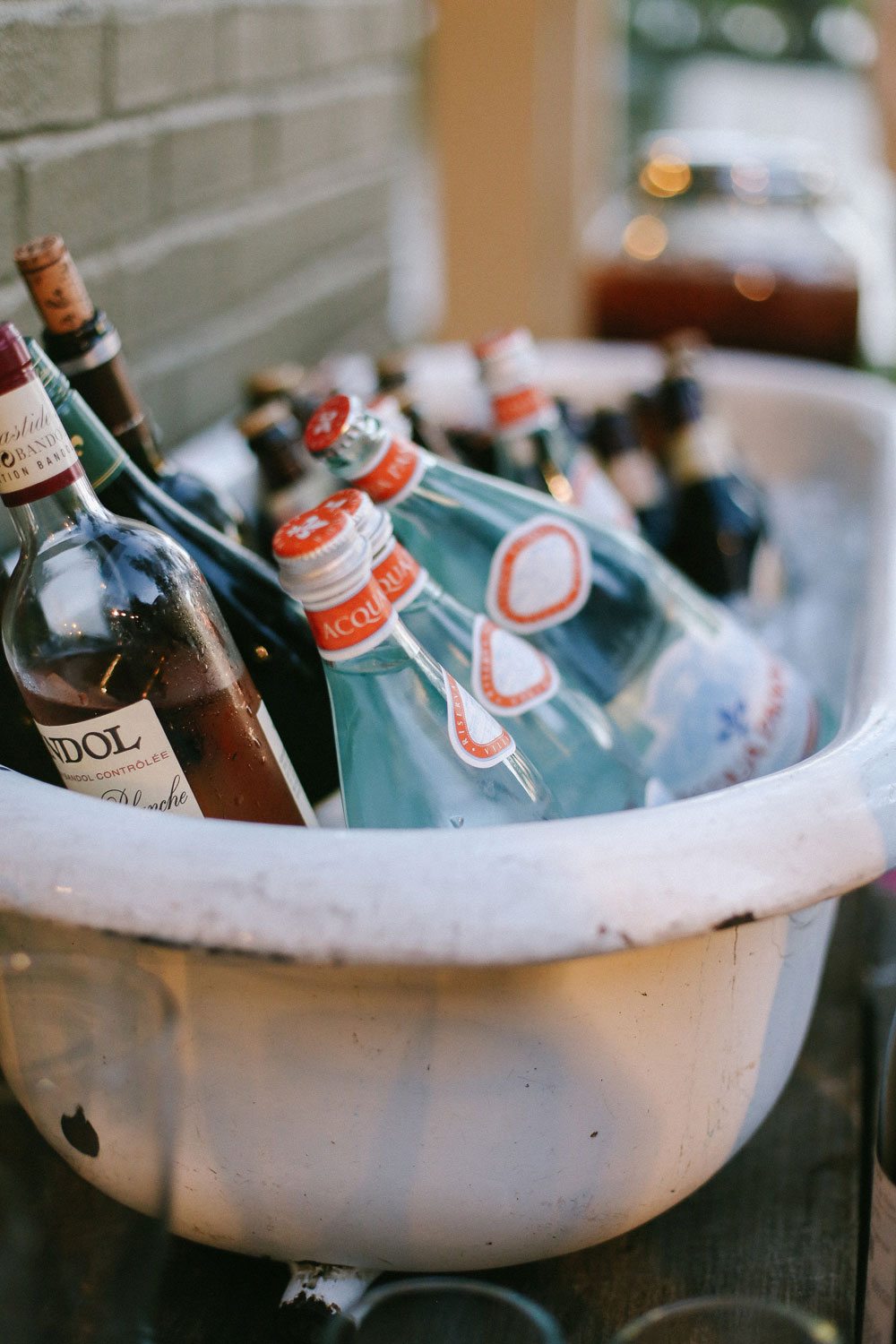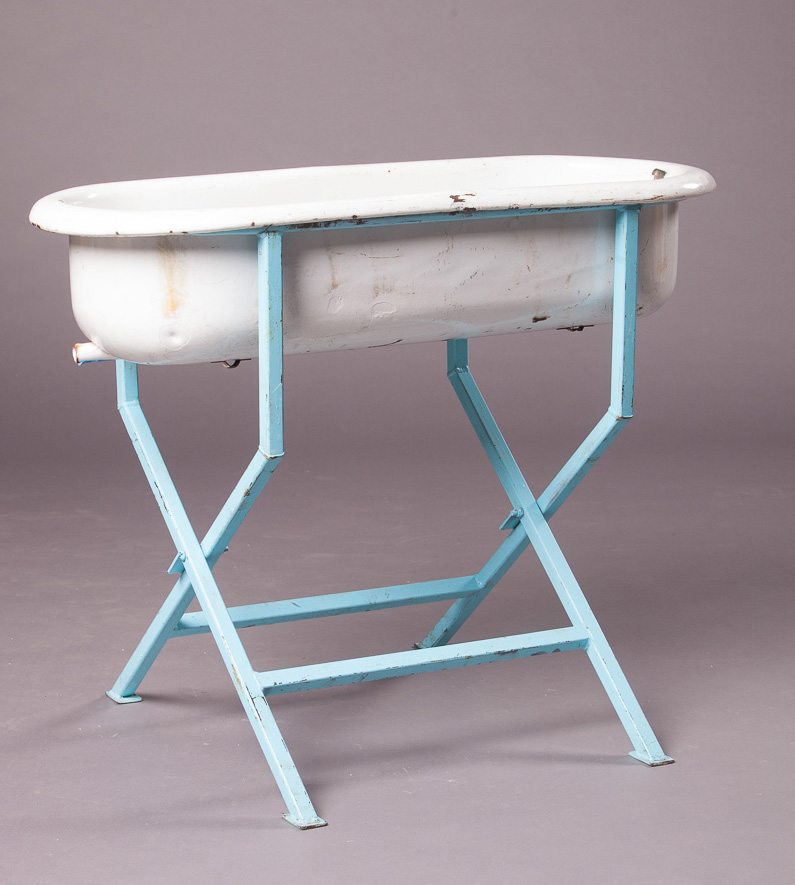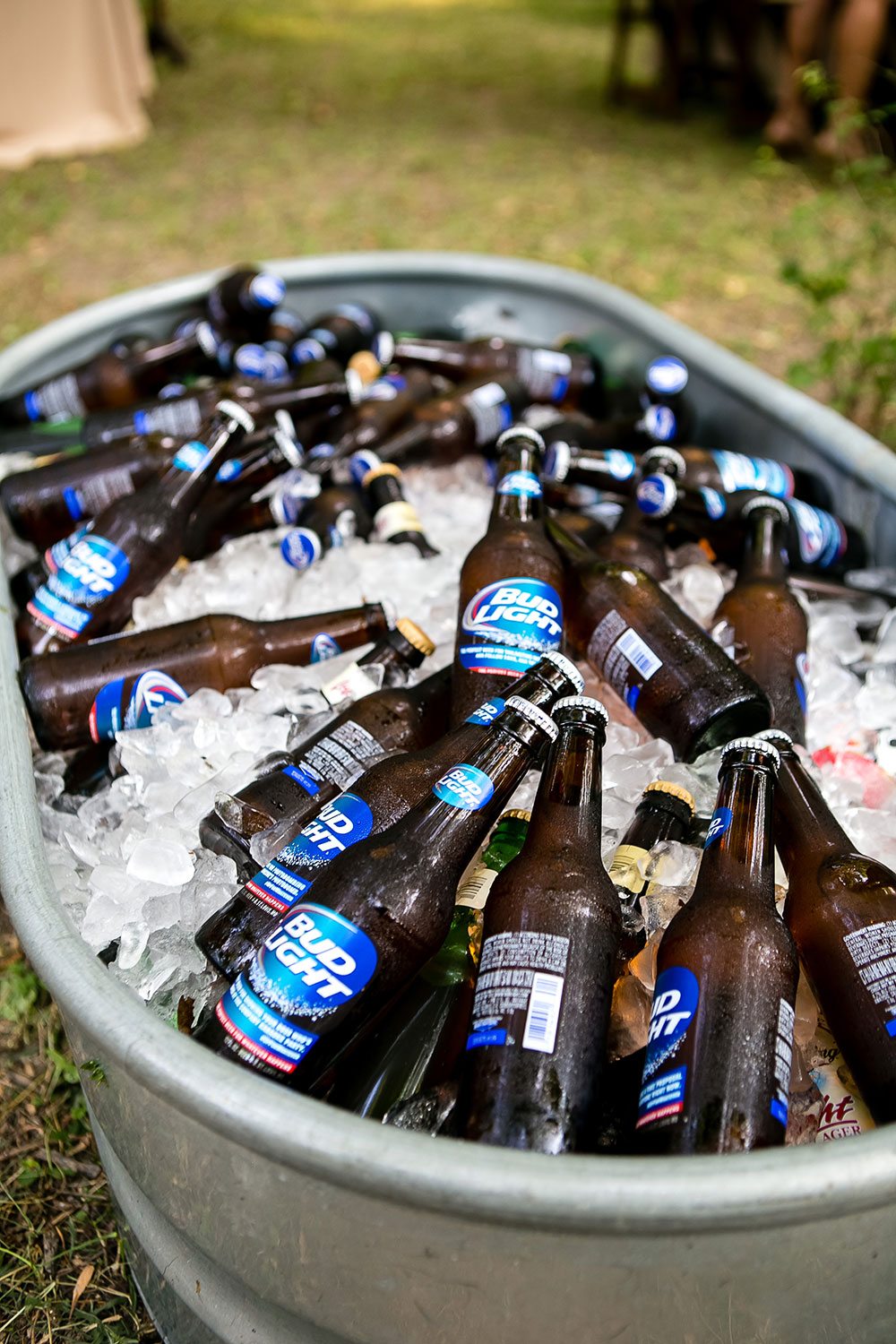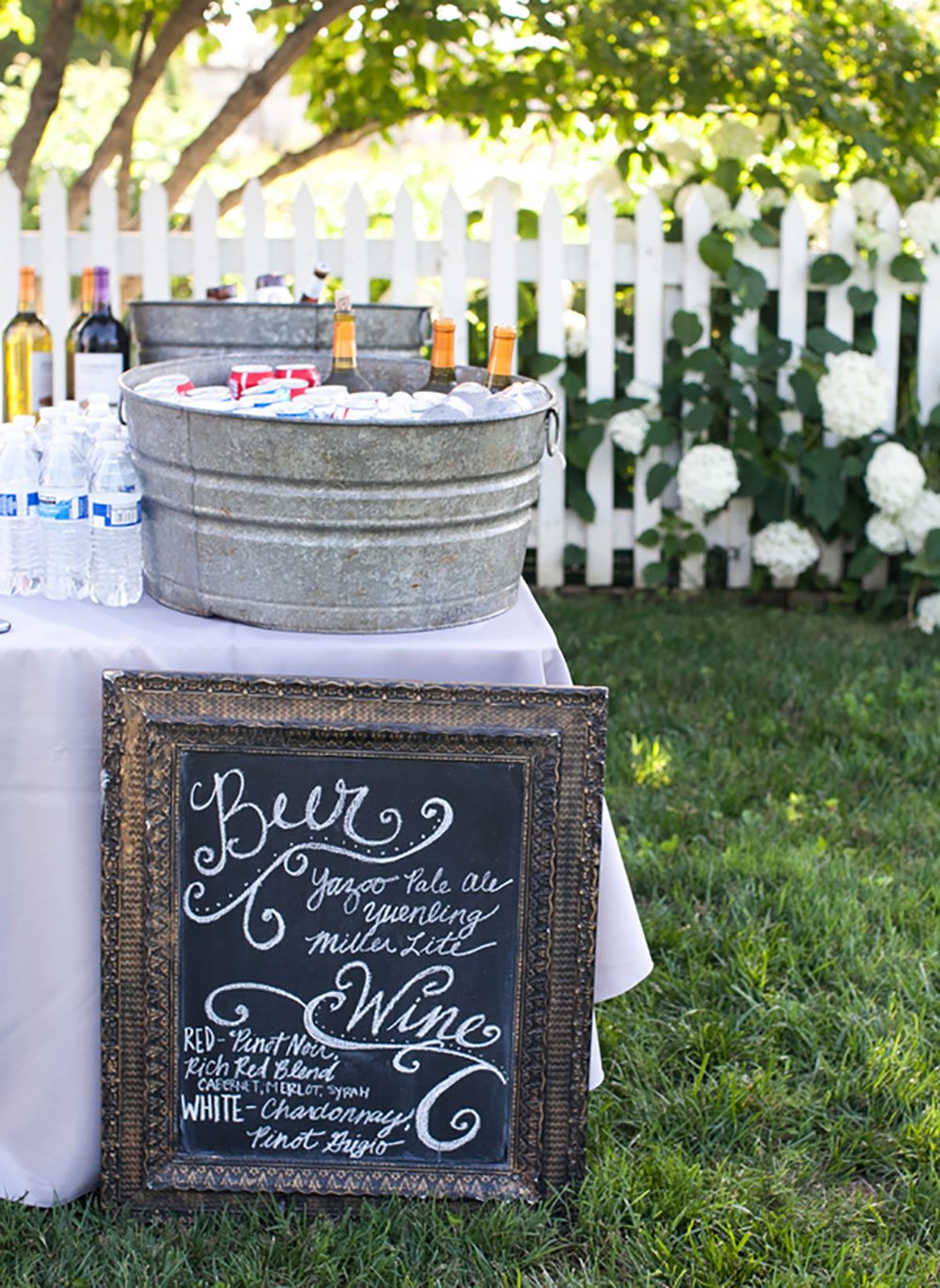 Small Tents
Don't let one tent do all the heavy lifting! Separate your outdoor spaces to add better flow with our small 10 x 10 tents. A great addition to a larger main tent, these smaller tents are perfect for "housing" registration tables, photobooths, cigar bars, dessert tables, themed seating areas, and more. They're also a great way to provide a little shade and protect your guests from possible rain.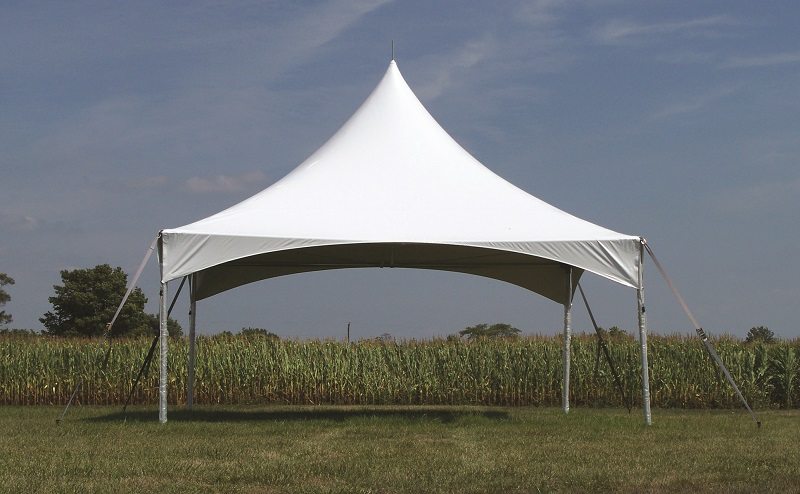 TAGS | Brown Pergola Tabletop Lantern, Ghost Arm Chair, Ghost Barstool, Grown Gazebo Tabletop Lantern, Insulated Silver Galvanized Tub, Nashville Event Rentals, Small Tent, Southern Events Party Rental Company, Sutton Furntiure, Unique Wedding Rentals, Vintage Beverage Tub, Wrought Iron Single Pew Marker with Lantern, outdoor ents, outdoor event rentals, outdoor weddings, upscale outdoor wedding, wedding style trends
FEATURED RENTALS | Sutton Furntiure, Grown Gazebo Tabletop Lantern, Brown Pergola Tabletop Lantern, Wrought Iron Single Pew Marker with Lantern, Ghost Arm Chair, Ghost Barstool, Vintage Beverage Tub, Insulated Silver Galvanized Tub, Small Tent
---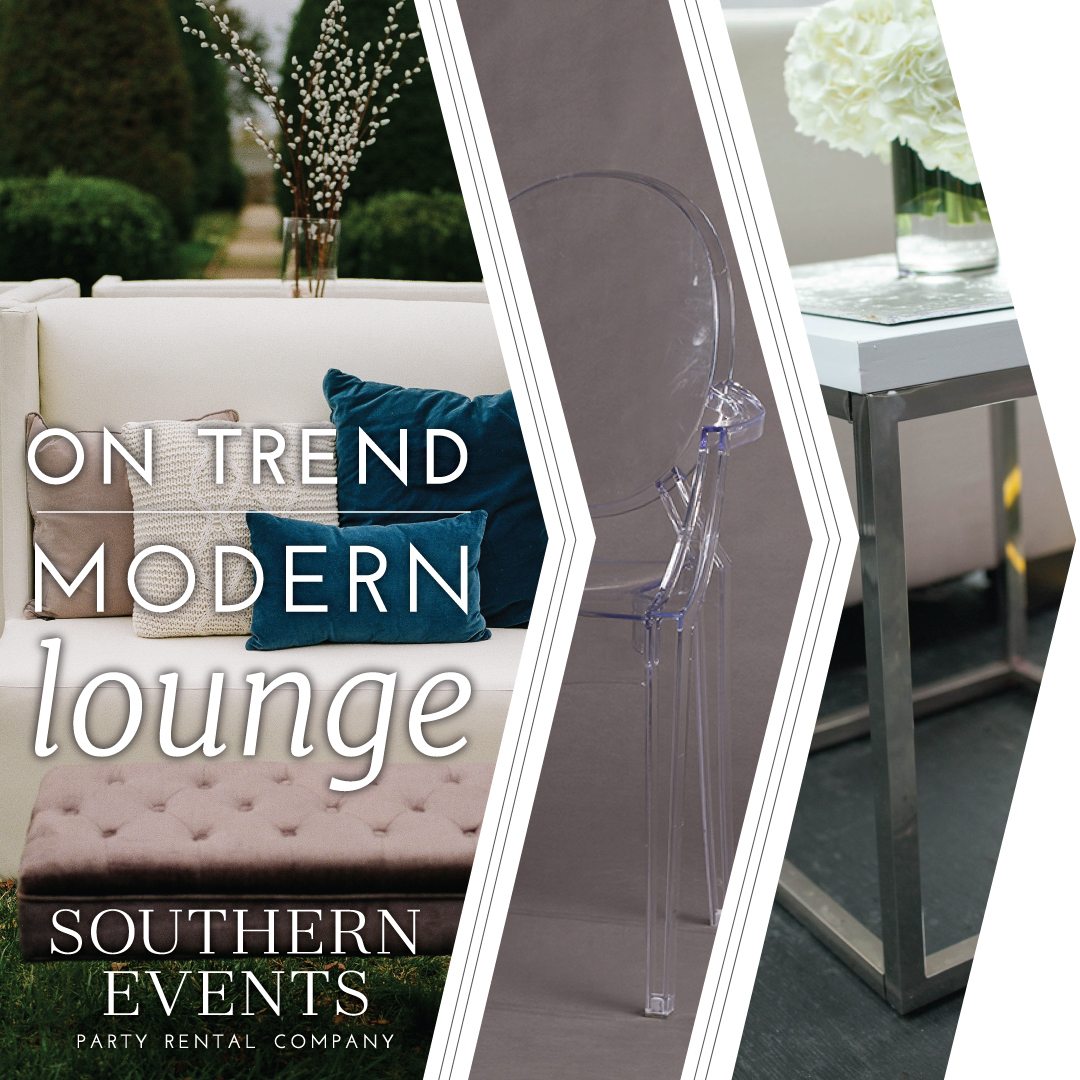 Lounges are now as essential to events as tables & chairs. The trend towards a sleek and sophisticated space at corporate events, social galas, or glam weddings is making Modern Lounges popular in event design. Chrome accents and clean lines accompanied with bright white seating give any lounge area a modern ambiance while still maintaining a professional look. We love how lounges create intimate spaces at events for guests to relax, for couples to snuggle and for attendees to socialized.
Product Details: Mercer White Leather Couch, Mercer White L-Shaped Bench, Mercer White Tower, Santorini Off-White Love Seat, Cece Silver Side Table, Ghost Arm Chair, Mykonos White/Silver Coffee Table, Mykonos White/Silver Side Table
Want your next meeting to inspire with these modern designs? Contact our team about rentals for a Modern Lounge event at info@southerneventsonline.com.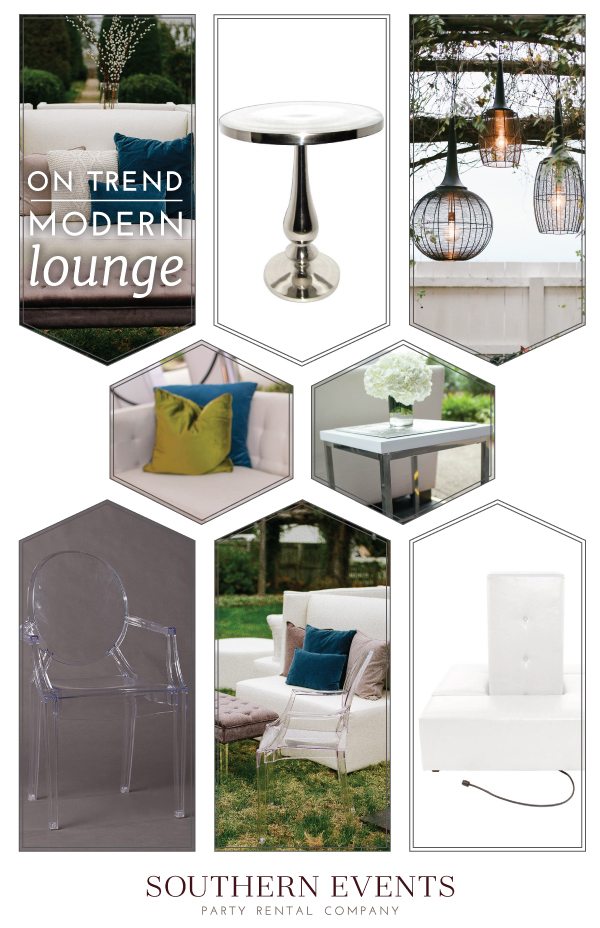 TAGS | Cece Silver Side Table, Ghost Arm Chair, Mercer White L-Shaped Bench, Mercer White Leather Couch, Mercer White Tower, Mykonos White/Silver Coffee Table, Mykonos White/Silver Side Table, On Trend, Santorini Off-White Love Seat, Southern Events Party Rental, Southern Events Party Rental Company, Unique Nashville Event Rentals, corporate, corporate event, corporate event rentals, corporate event style, professional function
FEATURED RENTALS | Mercer White Leather Couch, Mercer White L-Shaped Bench, Mercer White Tower, Santorini Off-White Love Seat, Cece Silver Side Table, Ghost Arm Chair, Mykonos White/Silver Coffee Table, Mykonos White/Silver Side Table
---