23

Feb

Southern Events Products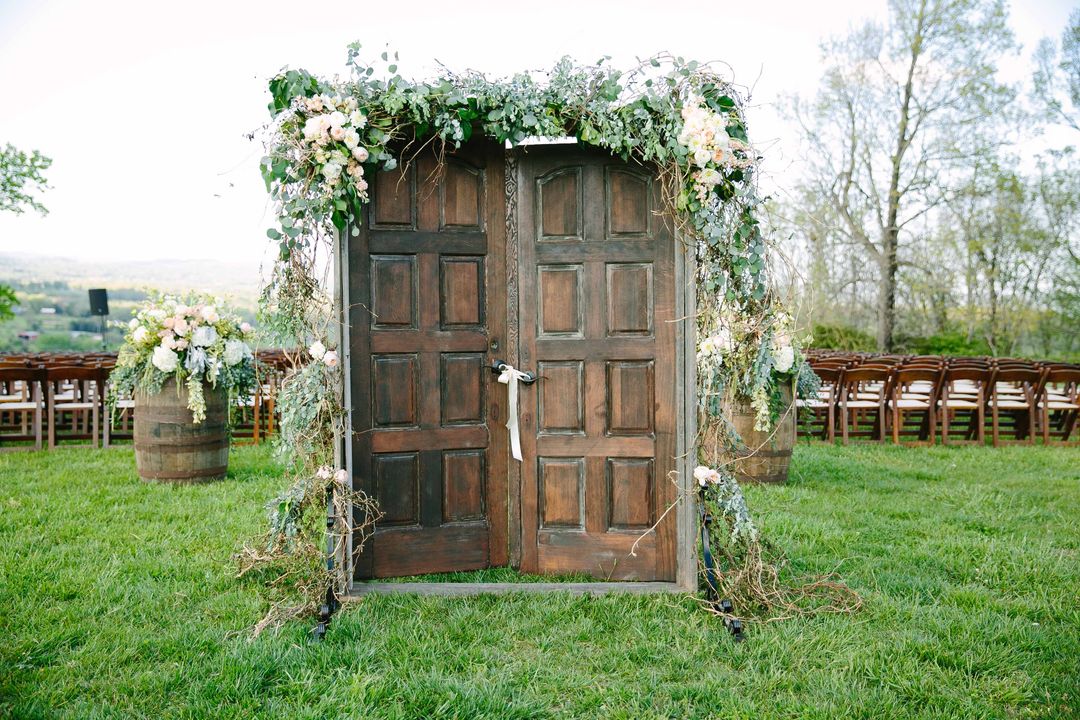 Wherever your ceremony is, we have unique decor to make the place you and your partner say "I Do" even sweeter. Whether you're looking for something rustic or want to create comfortable seating for your guests, we have it in stock!
Vintage Ceremony Doors 
We love outdoor ceremonies, but oftentimes miss the excitement and build up that comes with walking down an indoor aisle. Adding our Fruitwood Ceremony Doors or Walnut Ceremony Doors (shown below) makes your entrance extra special – imagine them opening right before you take that first step towards the love of your life! These doors look amazing on their own, or can be decked out and decorated with hanging blooms and branches.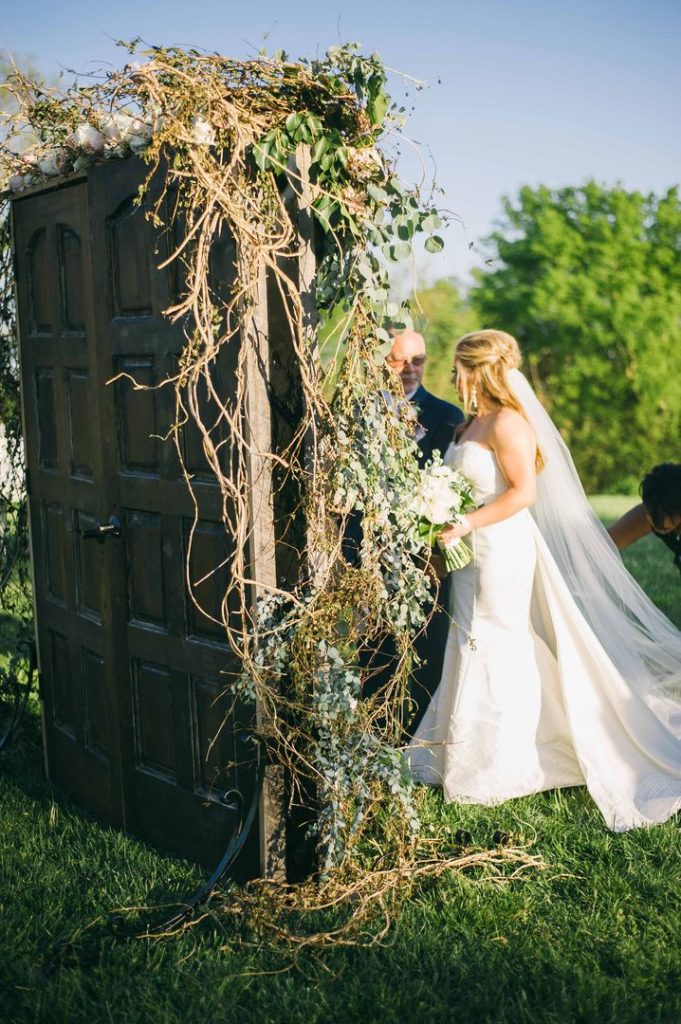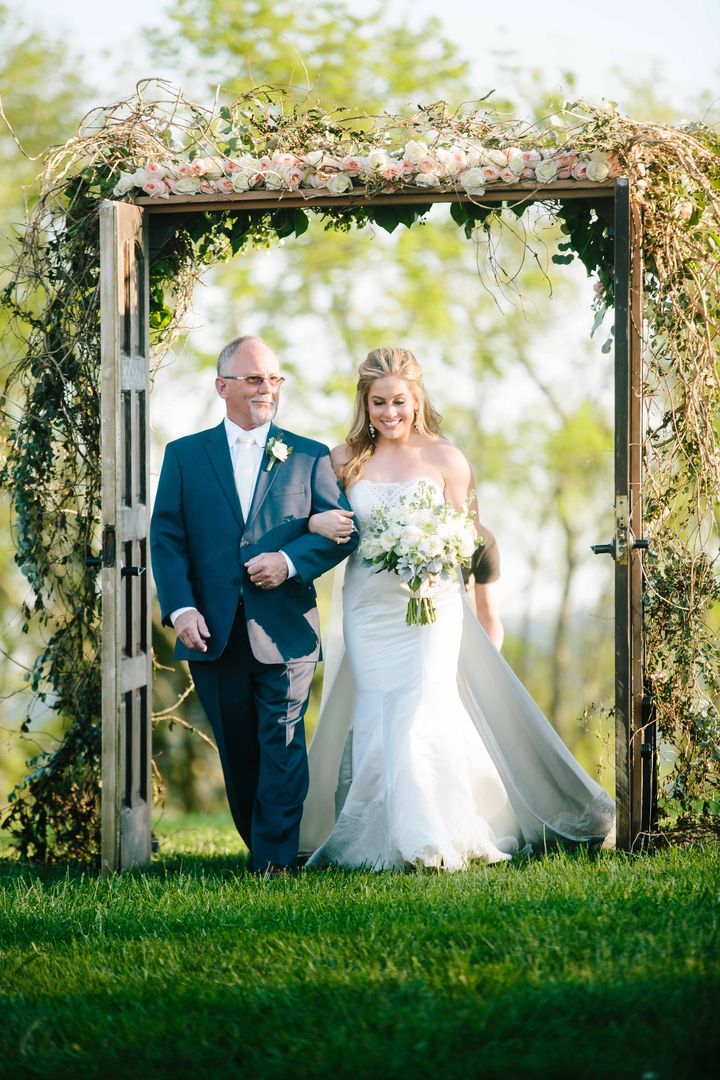 Photo by Lindsey Grace Photography
Whiskey Barrels 
Whiskey Barrels are classically southern, but become unique in their own way when you add flower arrangements on the top! Perfect as aisle markers or as a great way to lead guests to the ceremony site, our Whiskey Barrels (Fruitwood or White Wash) are available and a great way to add a rustic feel and personalize your ceremony space.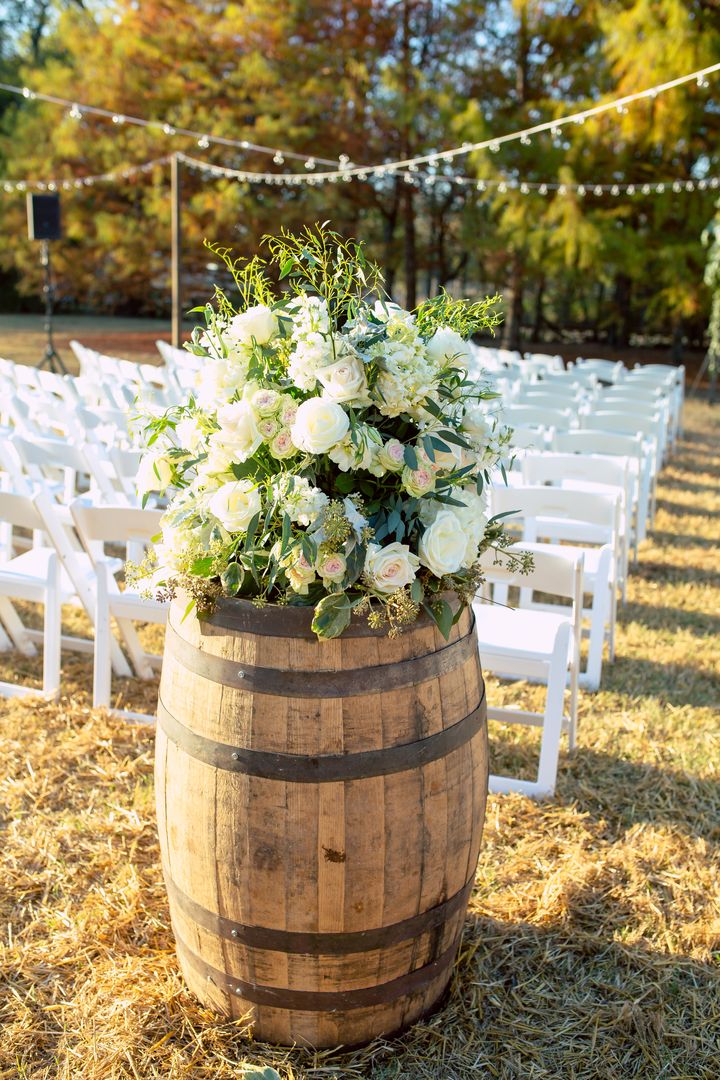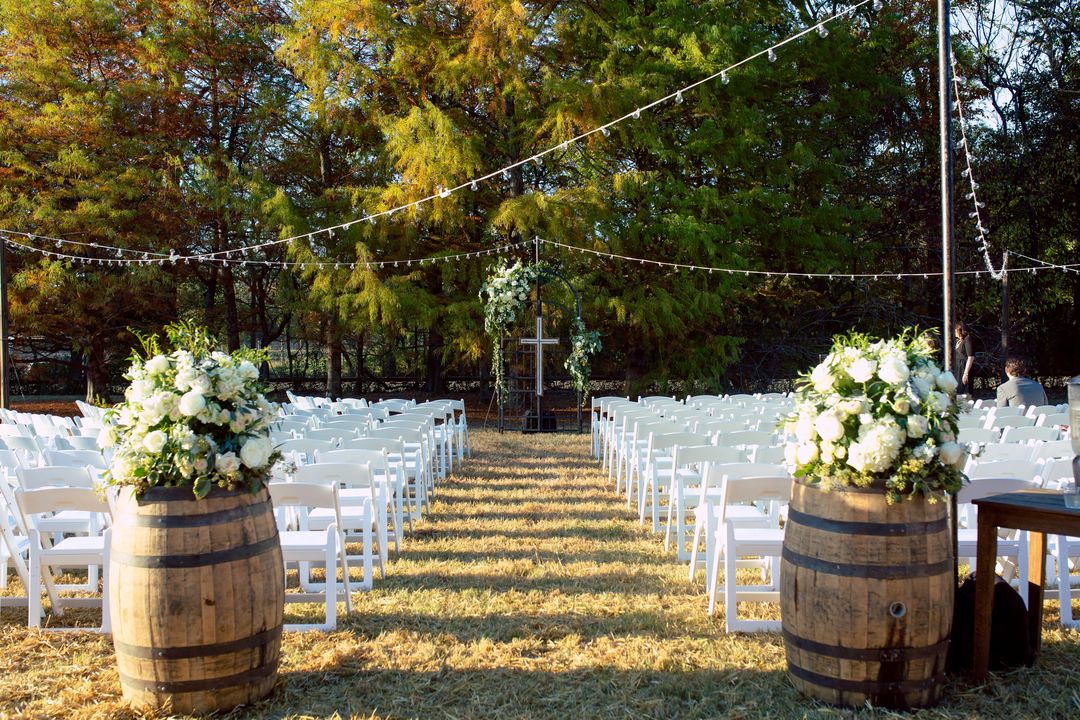 Photo (Once Like a Spark) Photography
Champagne Pipe & Drape 
Perfect for adding a dramatic flare to your ceremony, our Champagne Pipe and Drape is the ultimate way to make a wedding ceremony unique and totally yours. It quite literally sets the stage for a couple to say their vows. And while it can be dressed up as traditional mandap, design possibilities are endless. It adds a unique touch to your big day, whether outside or in.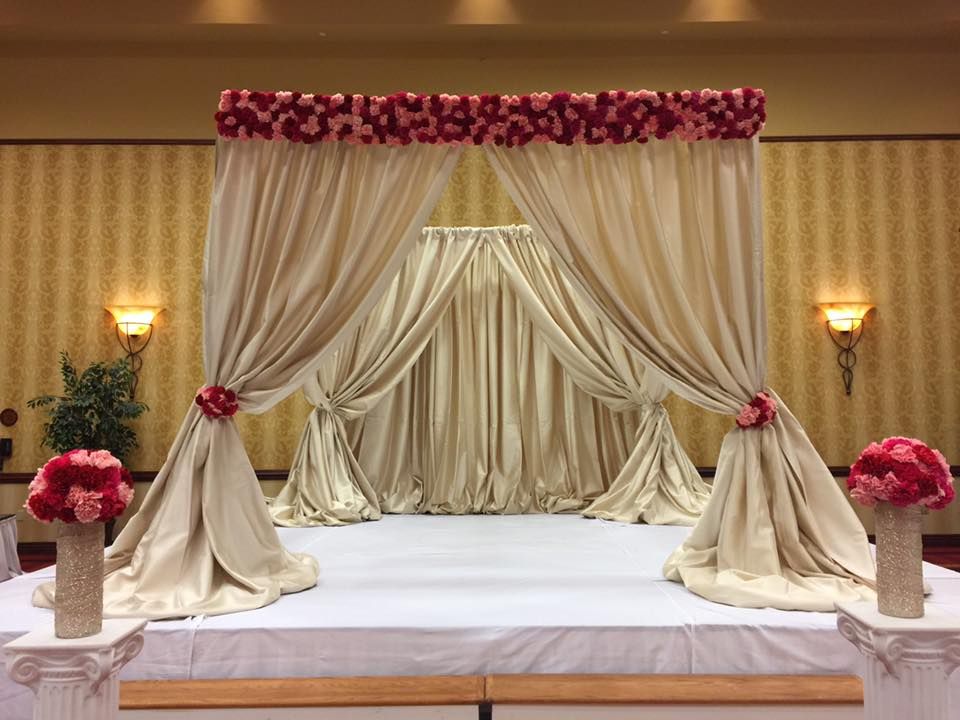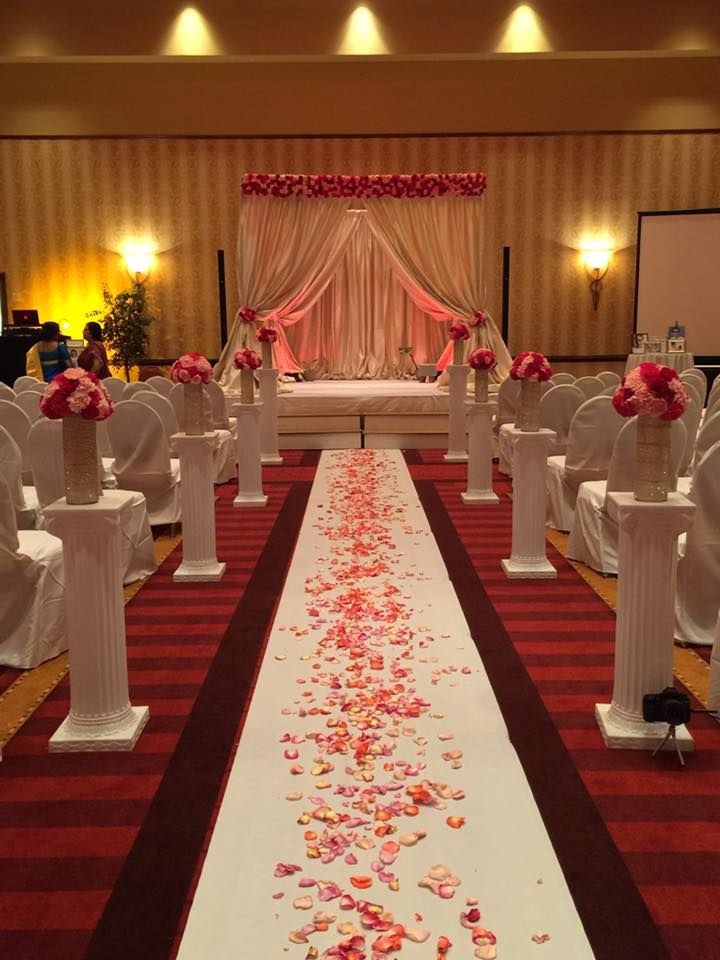 Guests' Soft Seating 
We absolutely love the idea of forgetting uniformed seating for your ceremony. Keep guests comfortable, especially if you'll be having a longer ceremony. Mixing and matching our loveseats and benches will leave your family and friends grateful for the extra cushion, while you can take pride in knowing your ceremony was completely unique.
Set in front of the Barn at Historic Beech Grove Venue, our Tessa Loveseat, York Loveseat, London Loveseat and Bellamy Bench set the scene for a unique outdoor wedding ceremony.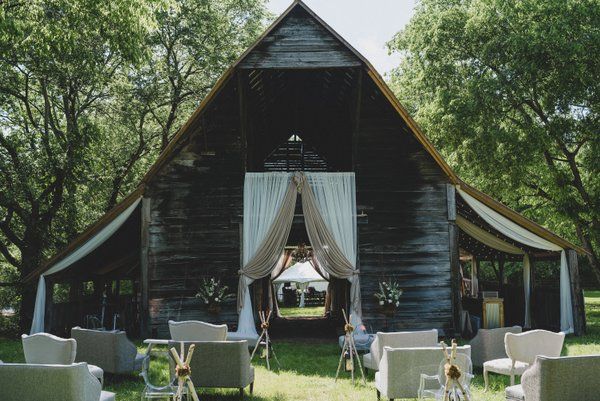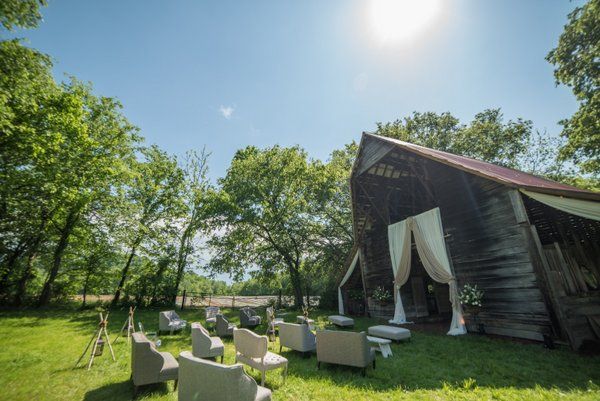 Photo by Details Nashville
TAGS | Bellamy Bench, Champagne Pipe & Drape, London Loveseat, Nashville Event Rentals, Nashville Wedding Rentals, Outdoor Wedding Ceremony, Southern Events Party Rental, Tessa Loveseat, Unique Wedding Rentals, Walnut Ceremony Doors, York Loveseat, upscale outdoor wedding, wedding rentals, wedding style trends
FEATURED RENTALS | Walnut Ceremony Doors, Tessa Loveseat, York Loveseat, London Loveseat, Bellamy Bench, Champagne Pipe & Drape, Whiskey Barrel
---
26

May

Southern Events Products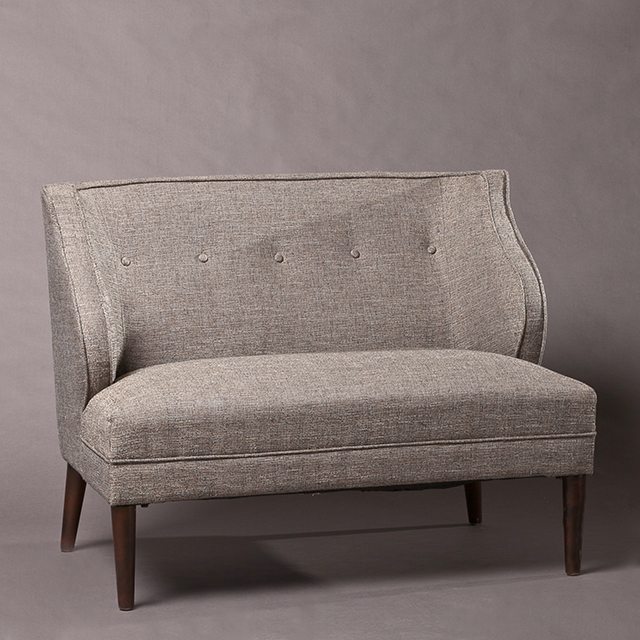 You and your guests can cozy up in style on our new lounge furniture for your next event! We've chosen a variety of upscale, upholstered seating that you can mix and match to suit your style, including our Tessy Tufted Loveseat, Bellamy Bench, Nickel Grey Velour Bench, and our York & London Tweed Loveseats. Reserve your favorites by emailing us at info@southerneventsonline.com.
The Tessa Tufted Loveseat is upholstered in beige linen, with a fully tufted back-rest and seat. It's romantic and french country style pairs well with our Santorini Collection and Bellamy Benches (pictured below). It measures 46″L x 38″H with 18″ seat Depth. (Photo credit: Ready Light Media.)
Our Bellamy Bench is upholstered in a beige linen, with brushed silver nailheads around the bottom. It features clean lines and pairs well with our Santorini Collection, Tessa Tufted Loveseat, and many other pieces in our Vintage Prop Shoppe. It measures 53″L x 22″W x 17″H.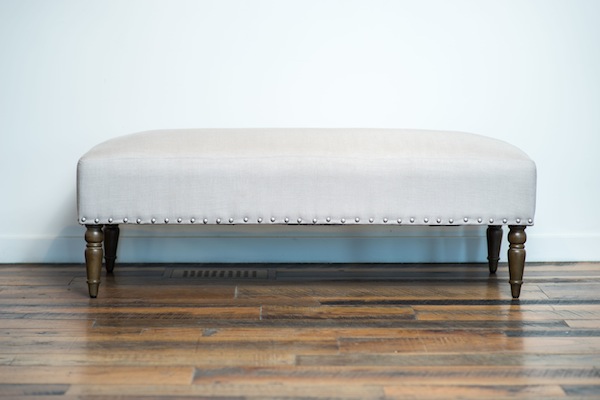 Our Nickel Grey Velour Bench features dark charcoal/pewter velour upholstery in a tufted style, with acrylic legs. It's pictured here with our new Grayson Farm Table. It also pairs well with our other lounge furniture, including York and London Tweed Loveseats (see below), or with our Santorini Couch and Loveseat. (Photo credit: Ready Light Media.)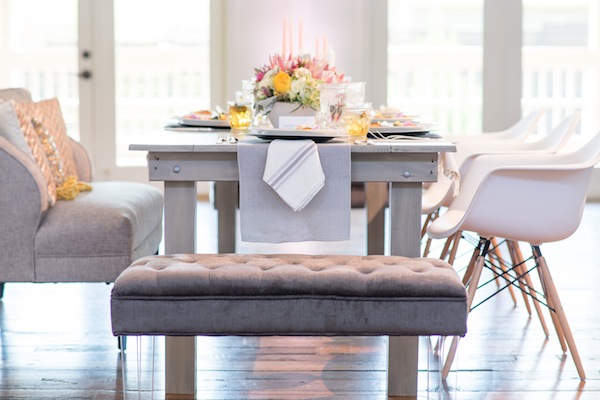 The York Loveseat and London Loveseat are modern settees, perfect for an upscale lounge. While the two look very similar in their photographs, their upholstery is a slightly different color; the York is upholstered in a navy tweed making it darker than the the London, which is upholstered in grey tweed. They both measure at 34.25″H x 45″W x 29.75″D, with a seat that measures 20″H x 45″W x 21″D. These handsome settees would pair well with our Santorini Couch and Mykonos tables, as well as our Fitzgerald Side Table.
TAGS | Bellamy Bench, London Settee, Tessa Tufted Loveseat, Tweed Settees, York Settee, York and London Settees, lounge furniture rentals, lounge furniture rentals nashville, luxe lounge rentals, tufted loveseat
FEATURED RENTALS | Tessy Tufted Loveseat, Bellamy Bench, Nickel Grey Velour Bench, York Loveseat, London Loveseat
---