13

Oct

On Trend: Bourbon + Cigars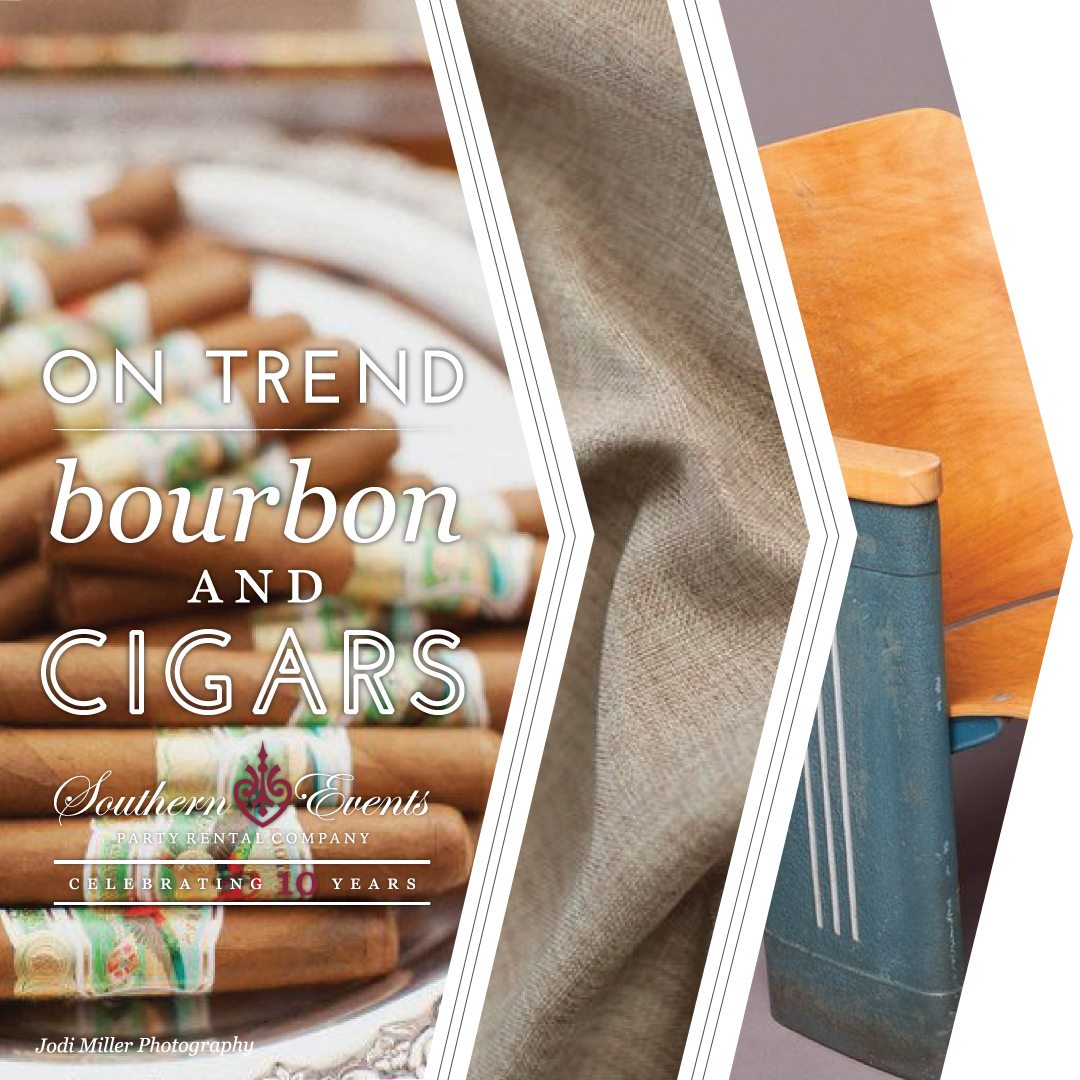 Outdoor parties in the South always have two things – snifters of bourbon and the waft of cigar smoke. A bourbon + cigar bar is a fun trend to incorporate into a bachelor's bash, corporate reception, or birthday party but it can also be the theme of your event. Dapper dudes can celebrate the occasion in a relaxed vintage lounge, using a mix of urban lounge furniture, antique seating, recycled glassware, bistro napkins, and tan linens – all with a decidedly masculine feel.
Product details: Oatmeal Linens, Vintage Auditorium Seats, Recycled Wine Bottle Glassware, Grey Striped Bistro Napkins, Caldwell Bar, Urban Wood Side Table.
Like what you see? Email us at info@southerneventsonline.com for help arranging a vintage bourbon & cigar bar at your upcoming event.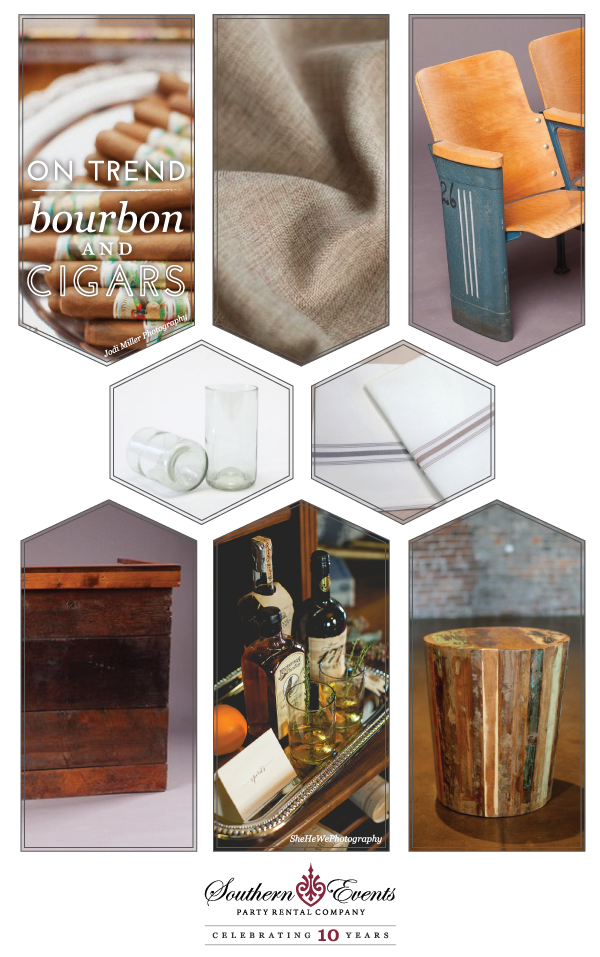 FEATURED RENTALS | Oatmeal Linens, Vintage Auditorium Seats, Recycled Wine Bottle Glassware, Grey Striped Bistro Napkins, Caldwell Bar, Urban Wood Side Table
SEE MORE LIKE THIS